Nail Hoot : Space Galaxy Trio
PRESS SAMPLE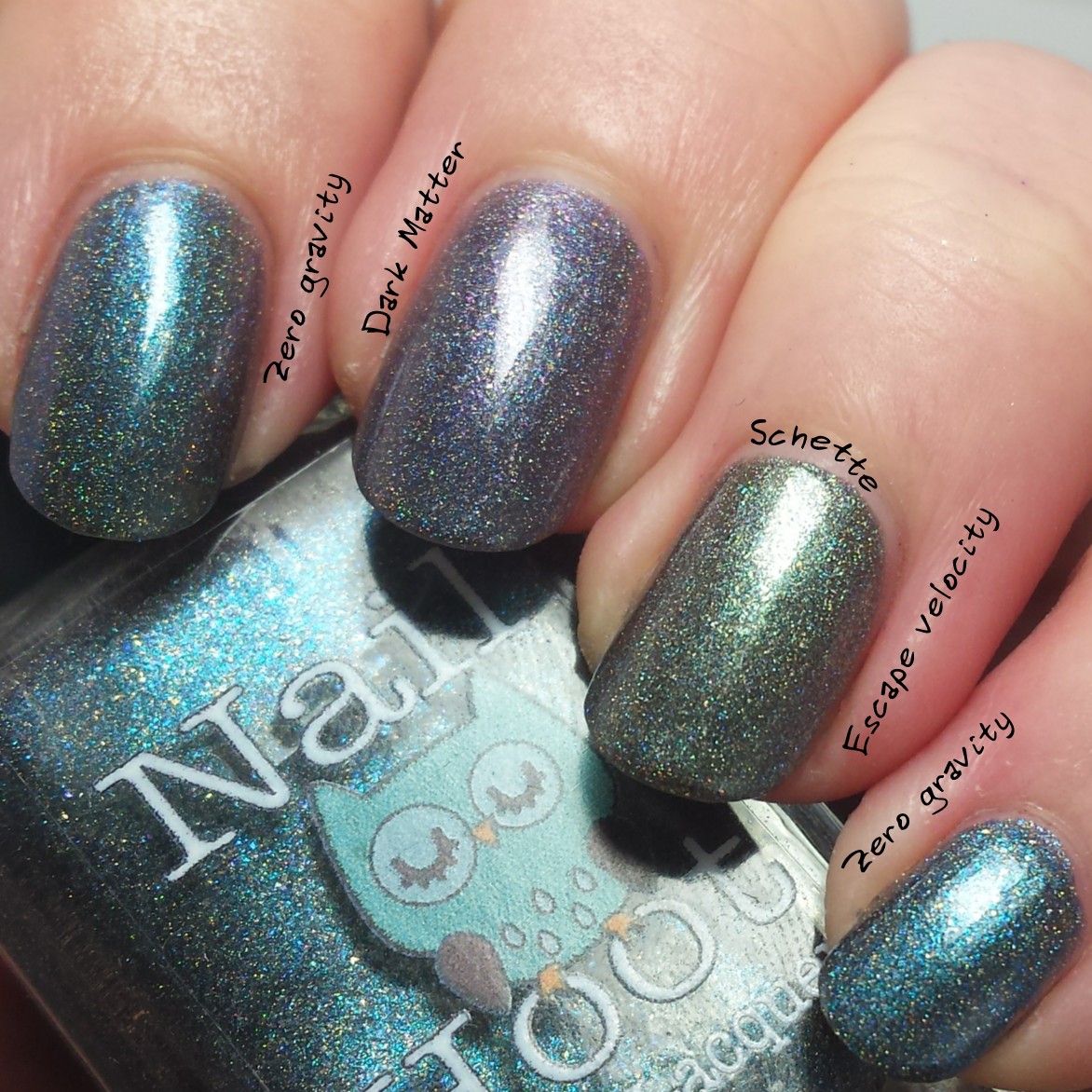 En Octobre, Nail Hoot a sorti 2 trio : l'un est une version holo de certains de ses vernis plus anciens, et celle-ci est un trio plutot dark inspiré par le thème Space Galaxy. Tout ce que je peux dire c'est qu'ils sont fabuleux ! Je les adore ! Voyons ça de plus prêt !
In October, Nail Hoot released 2 trio : one is about holo'd version of some polish of older collection, and this is one is a dark trio inspired by Space Galaxy. I just can say that they all are amazing ! I just love this trio ! Let's have a look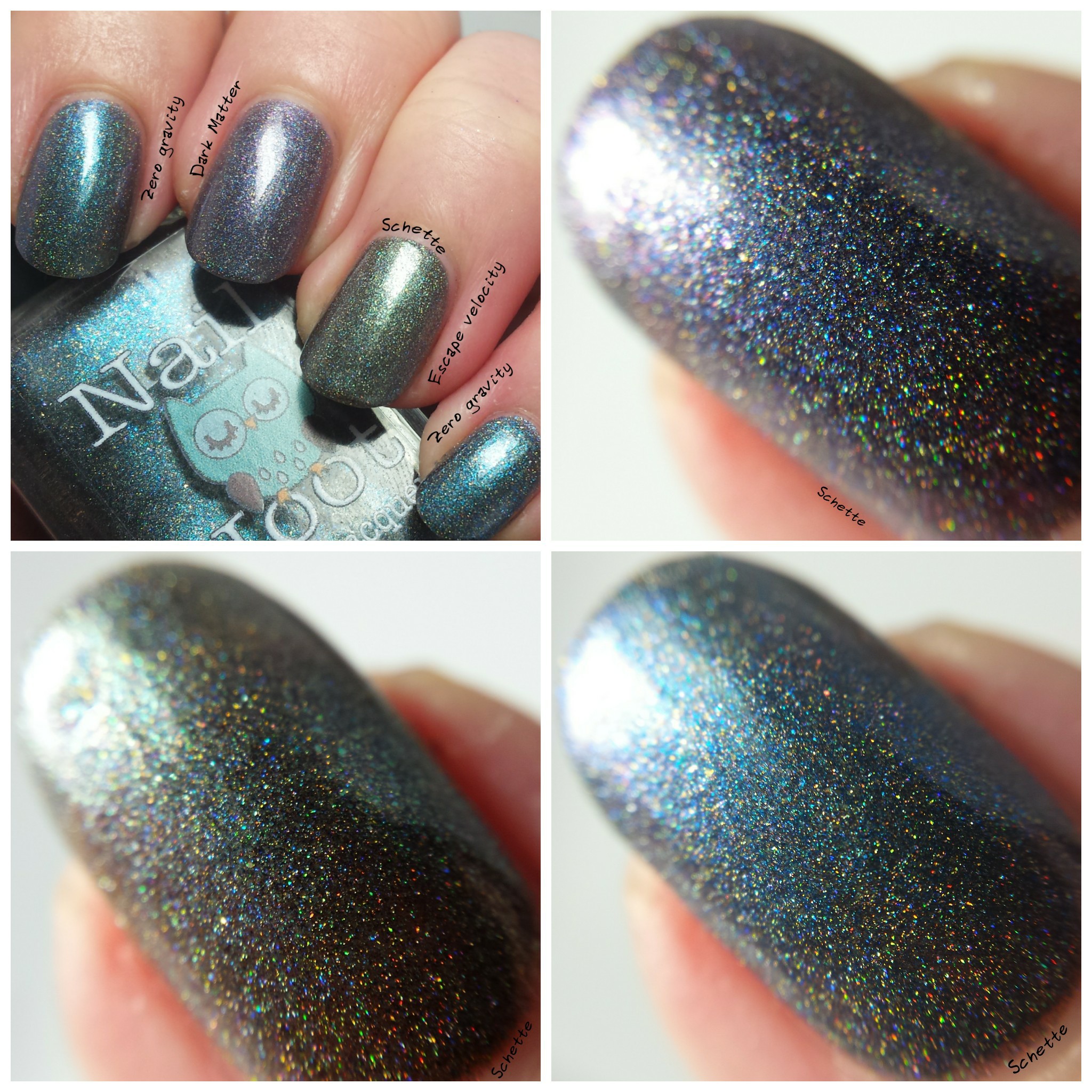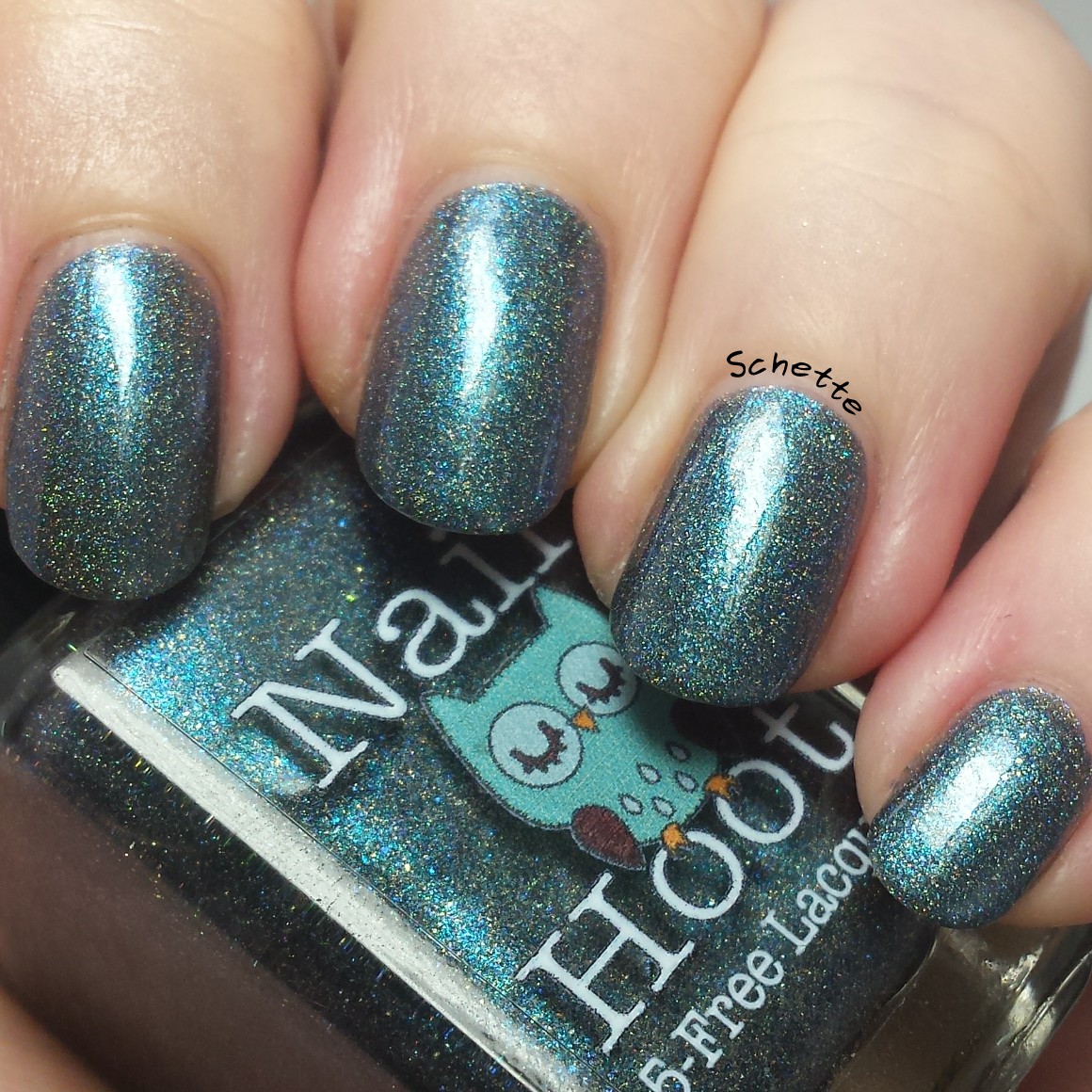 Zero Gravity est le bleu, il est vraiment très intense. Le shimmer bleu est vraiment super joli. Je l'ai posé en trois couches très fines. Le séchage était super rapide.
Zero Gravity is the blue one, it's really very intense. The blue shimmer is really super pretty. I worn it in three very thin coats, so the dry is very fast.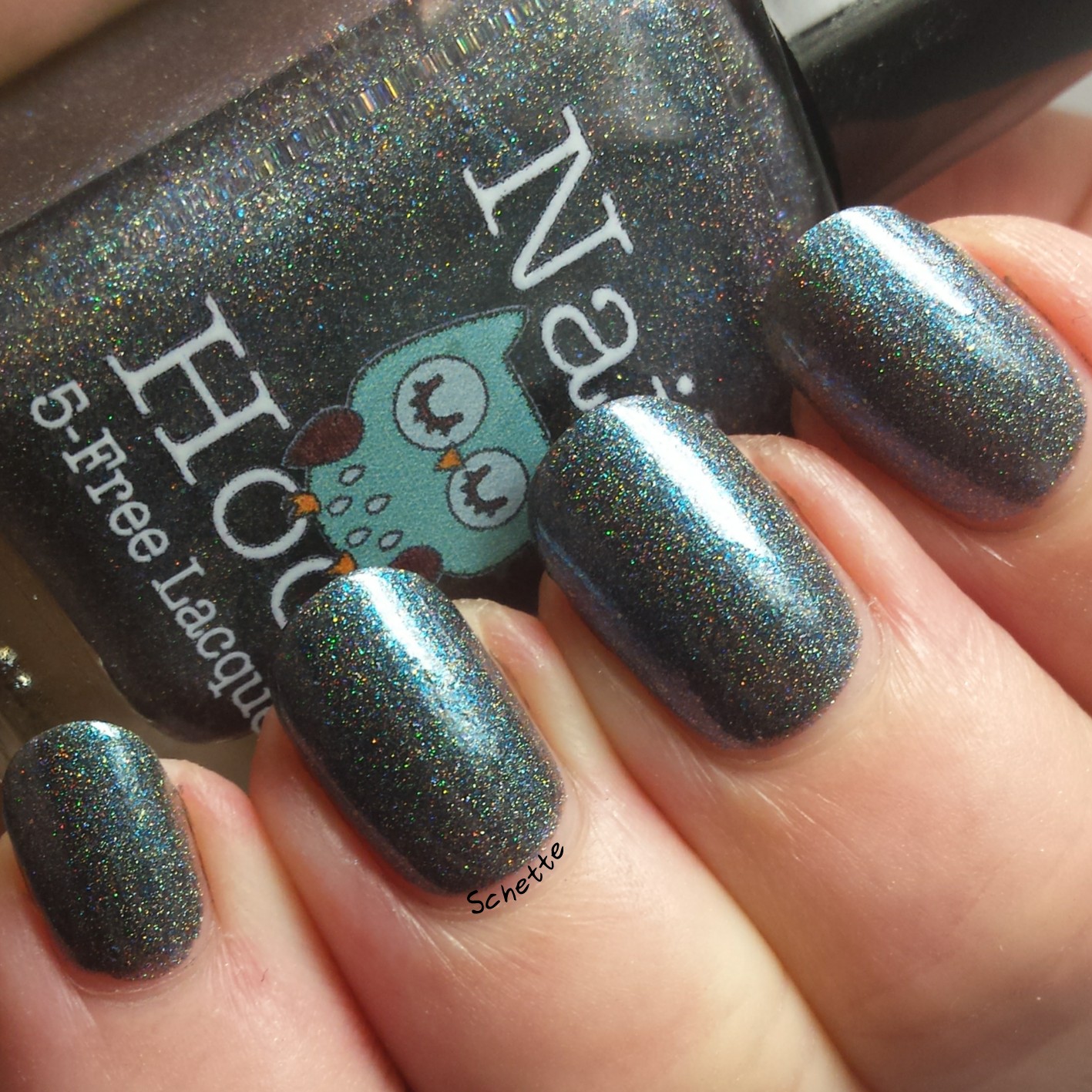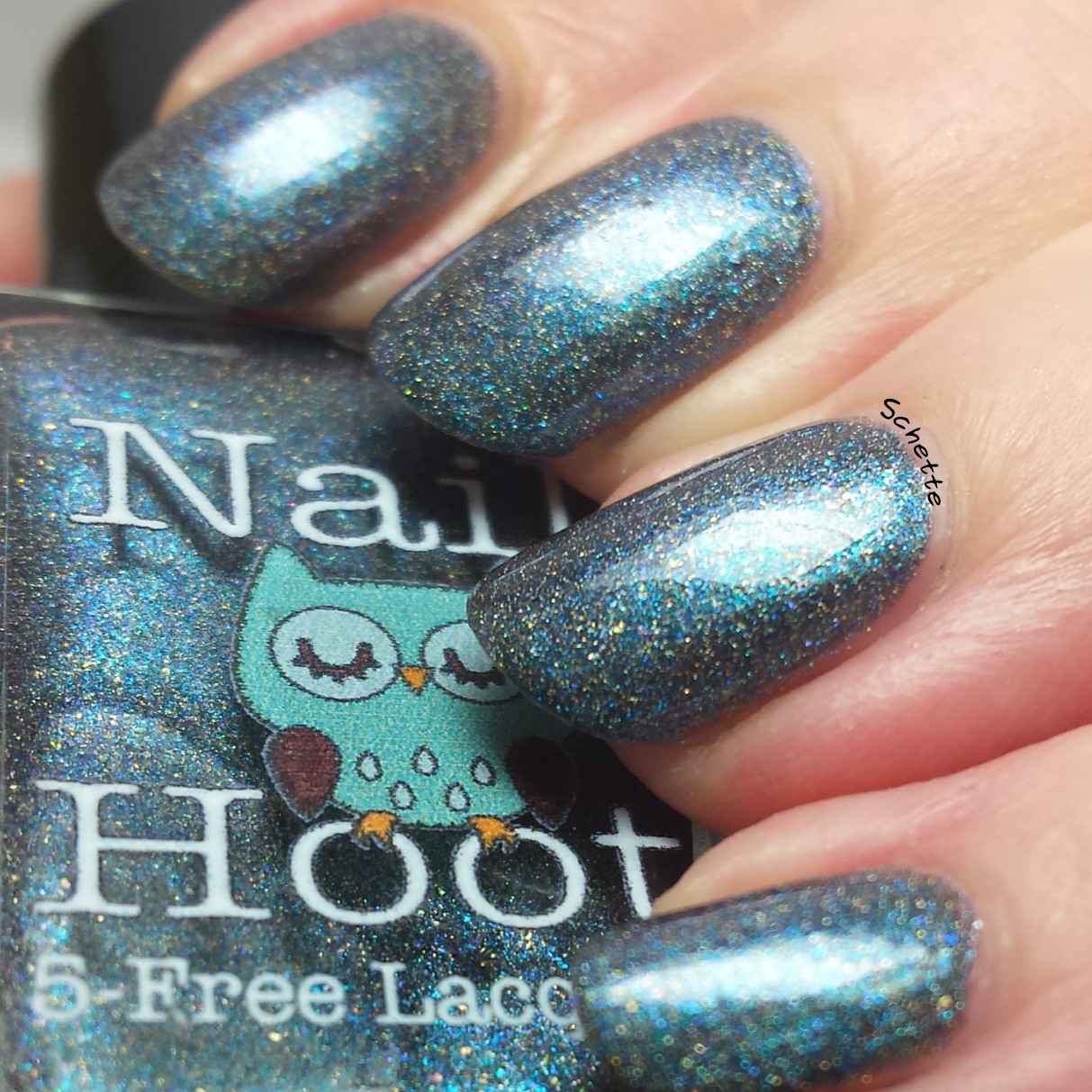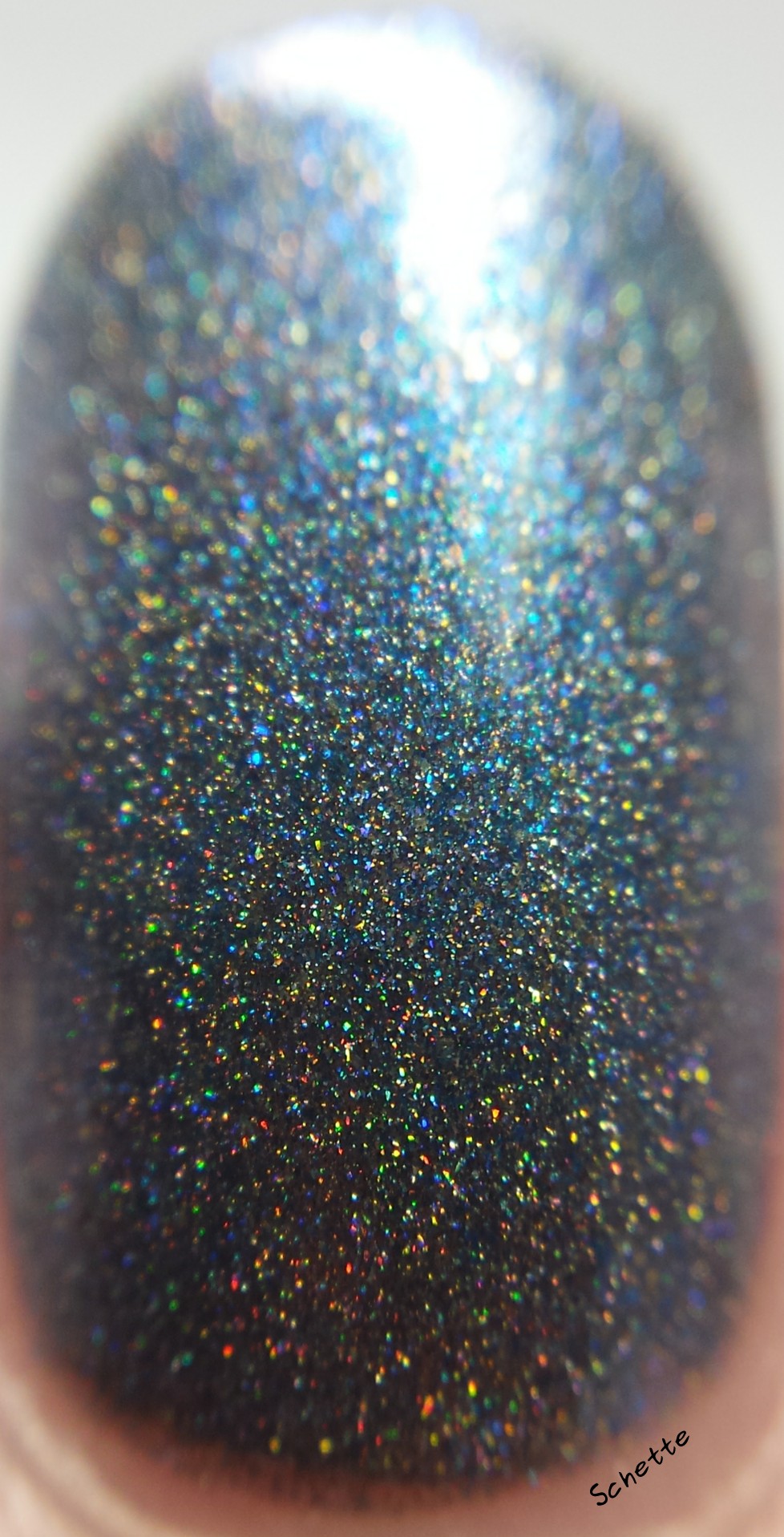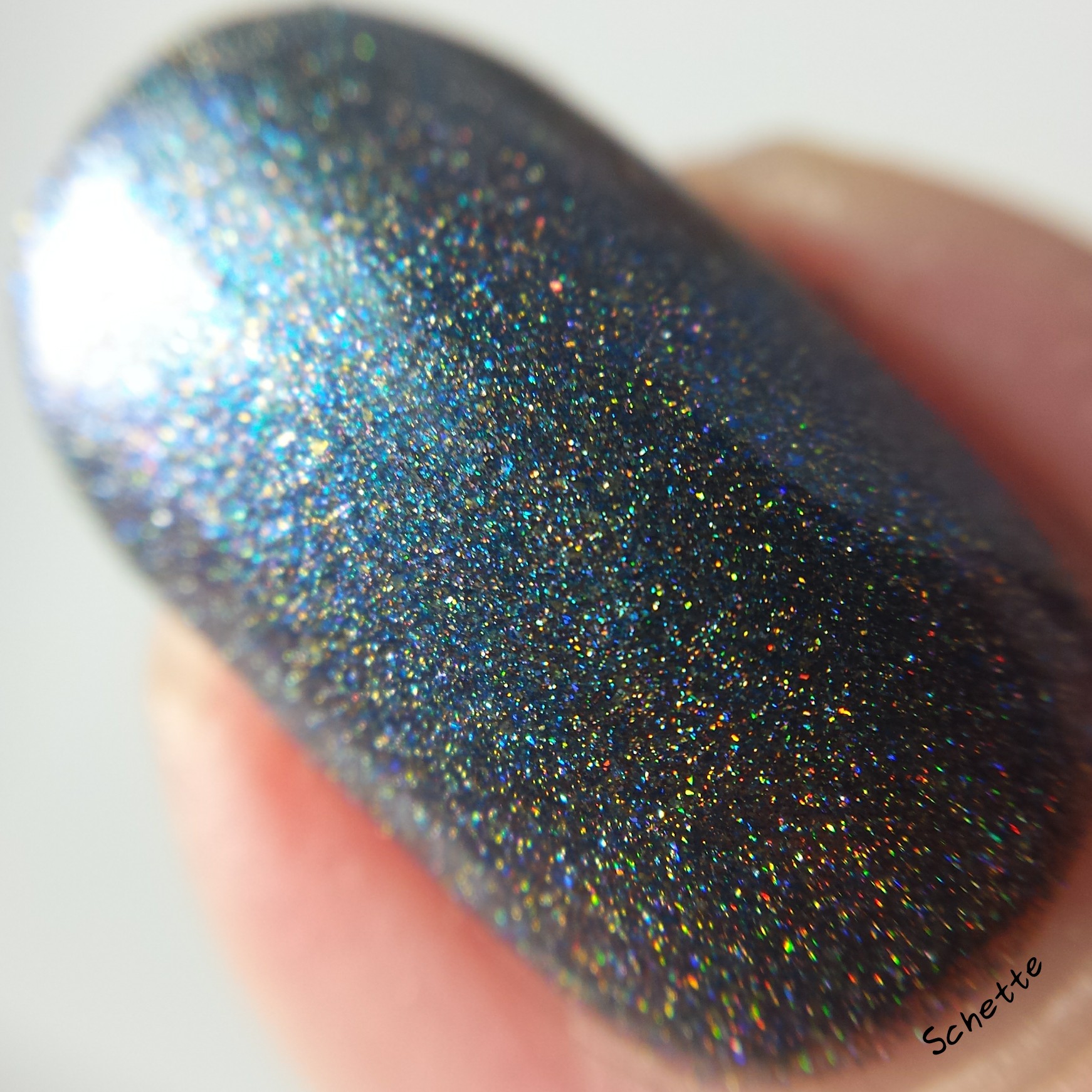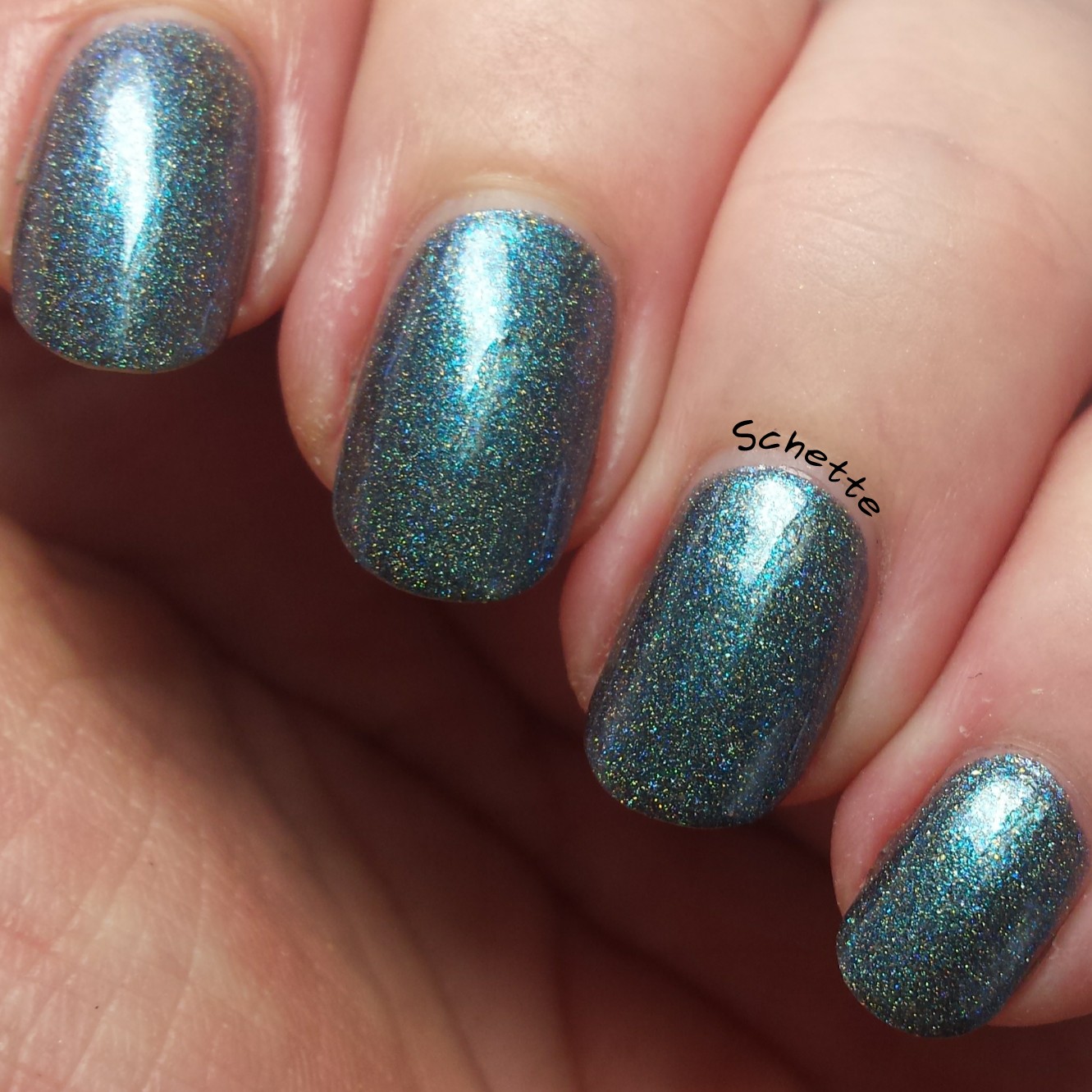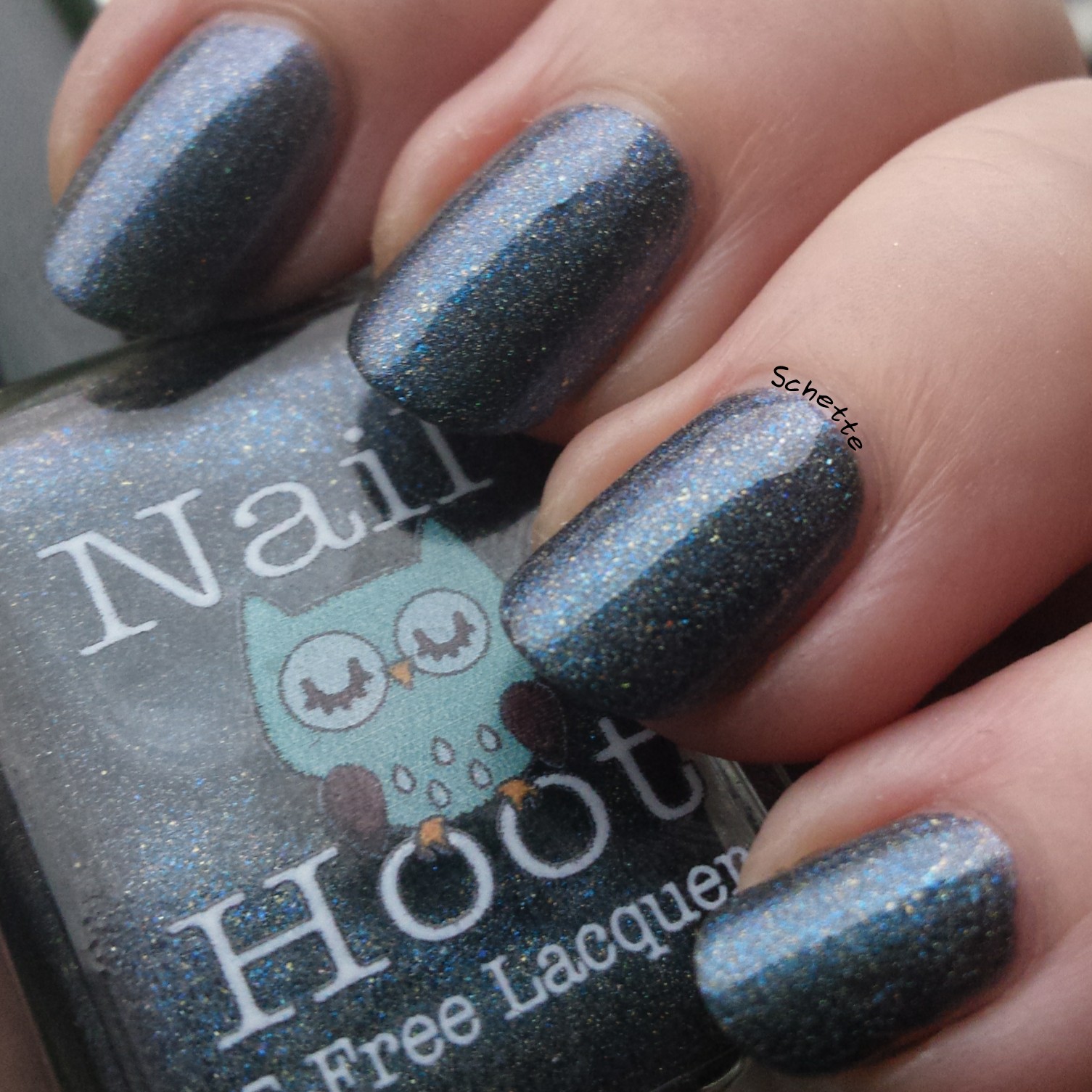 A l'ombre, on voit encore mieux les "particules", c'est vraiment superbe !
In shade, we can see even better the "particles", this is really superbe !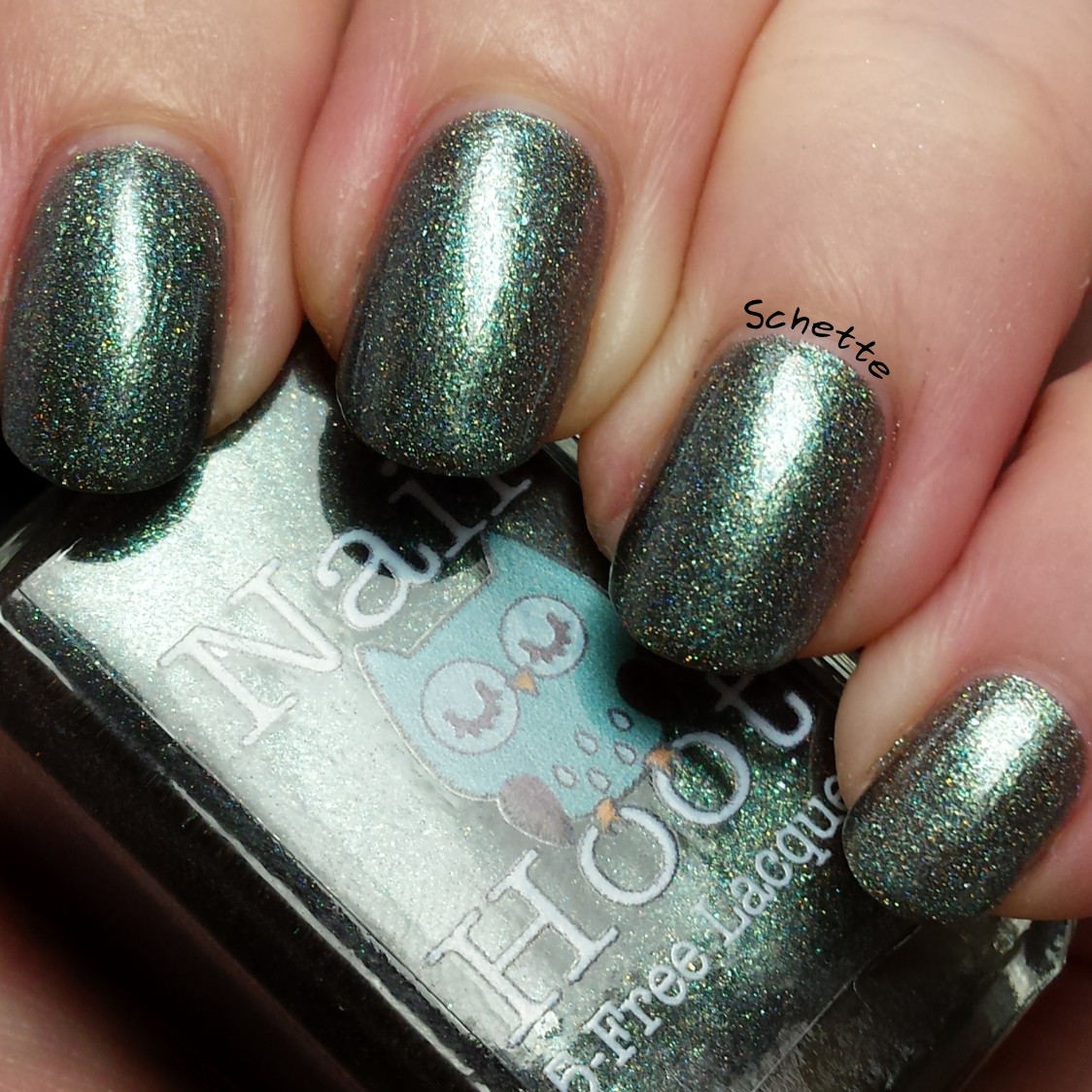 Escape Velocity est le vert. Lui aussi, le shimmer ressort particulièrement bien, c'est juste parfait ! Posé aussi en trois fines couches.
Escape Velocity is the green one. Like the previous, the shimmer make it really pretty, that is just perfect ! Also worn in three thin coats.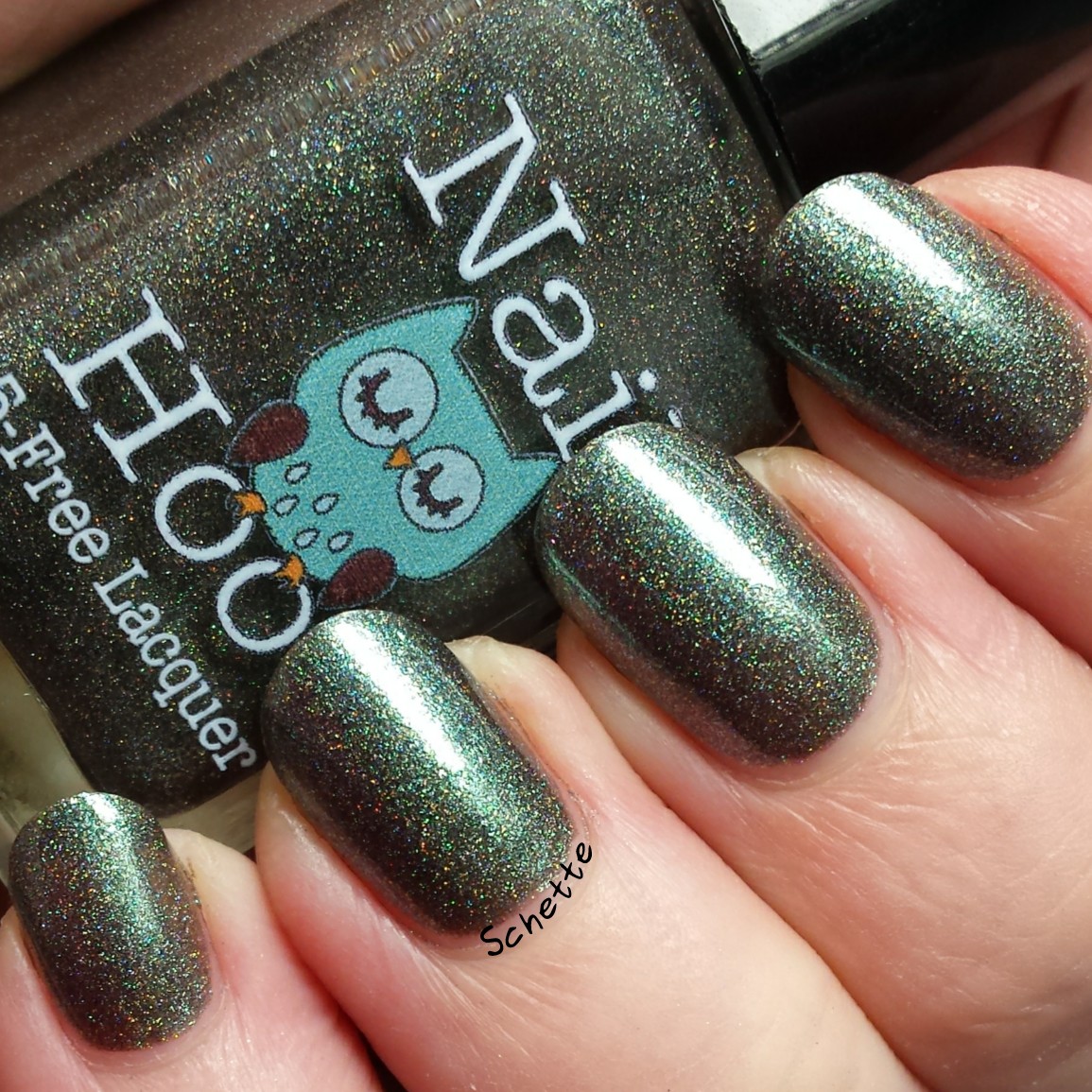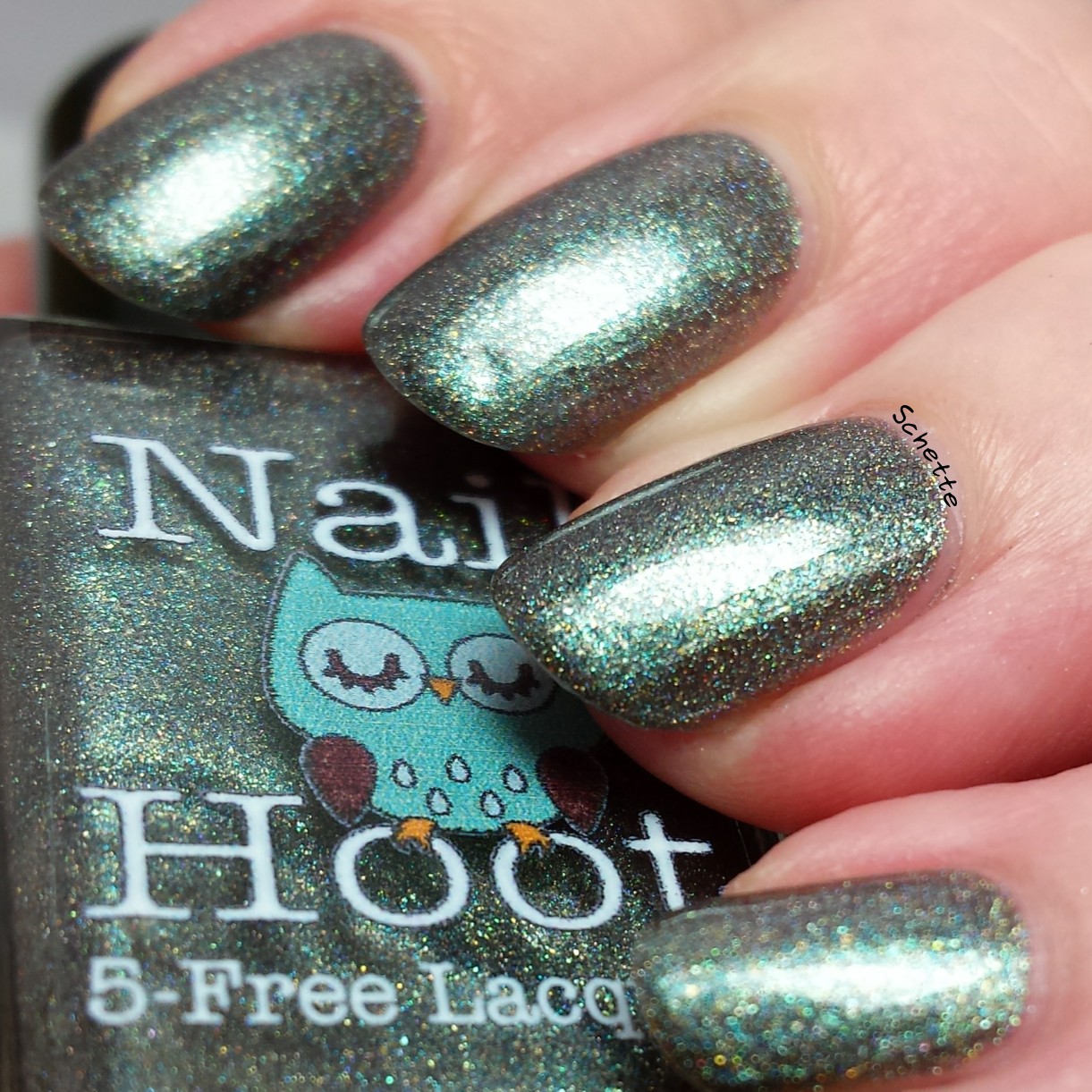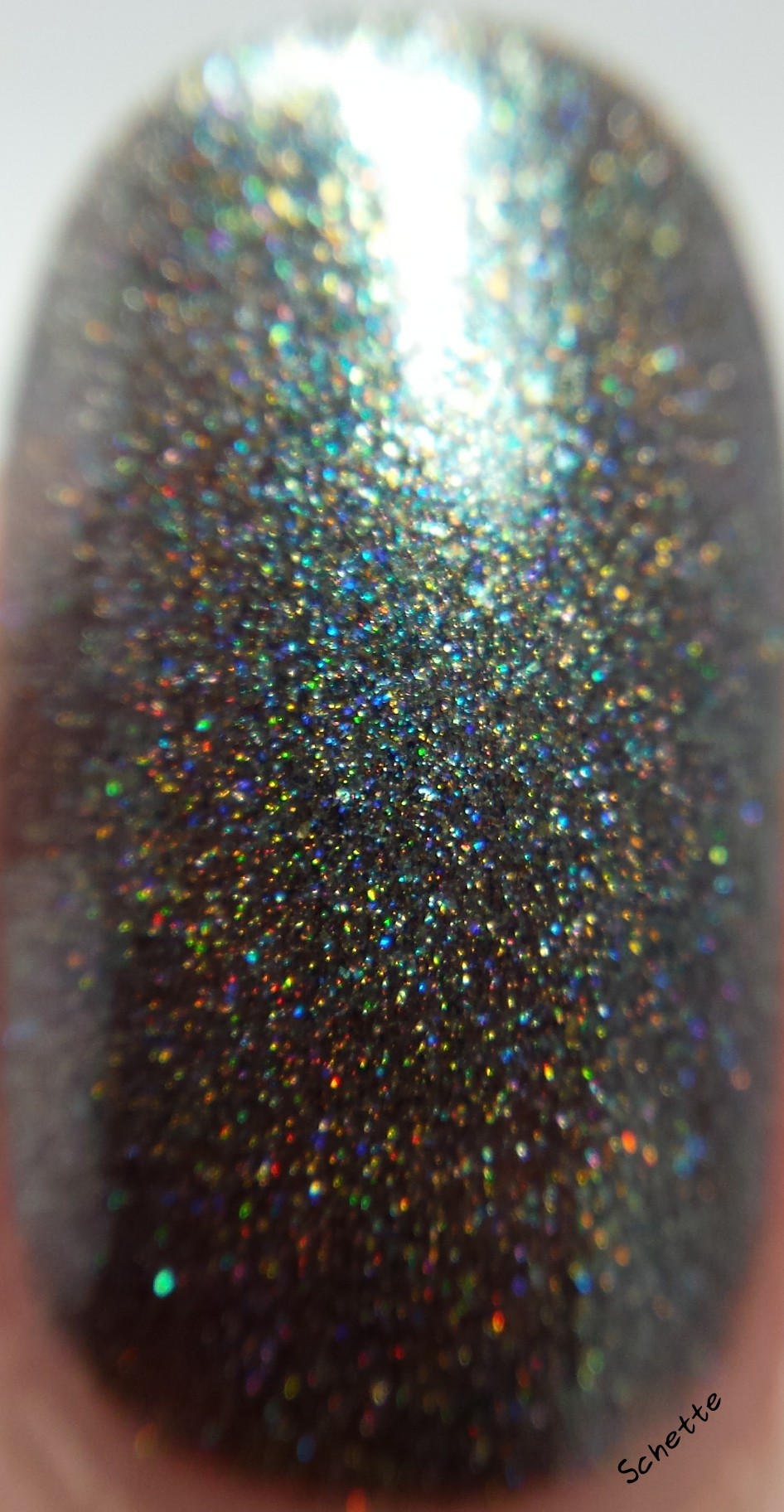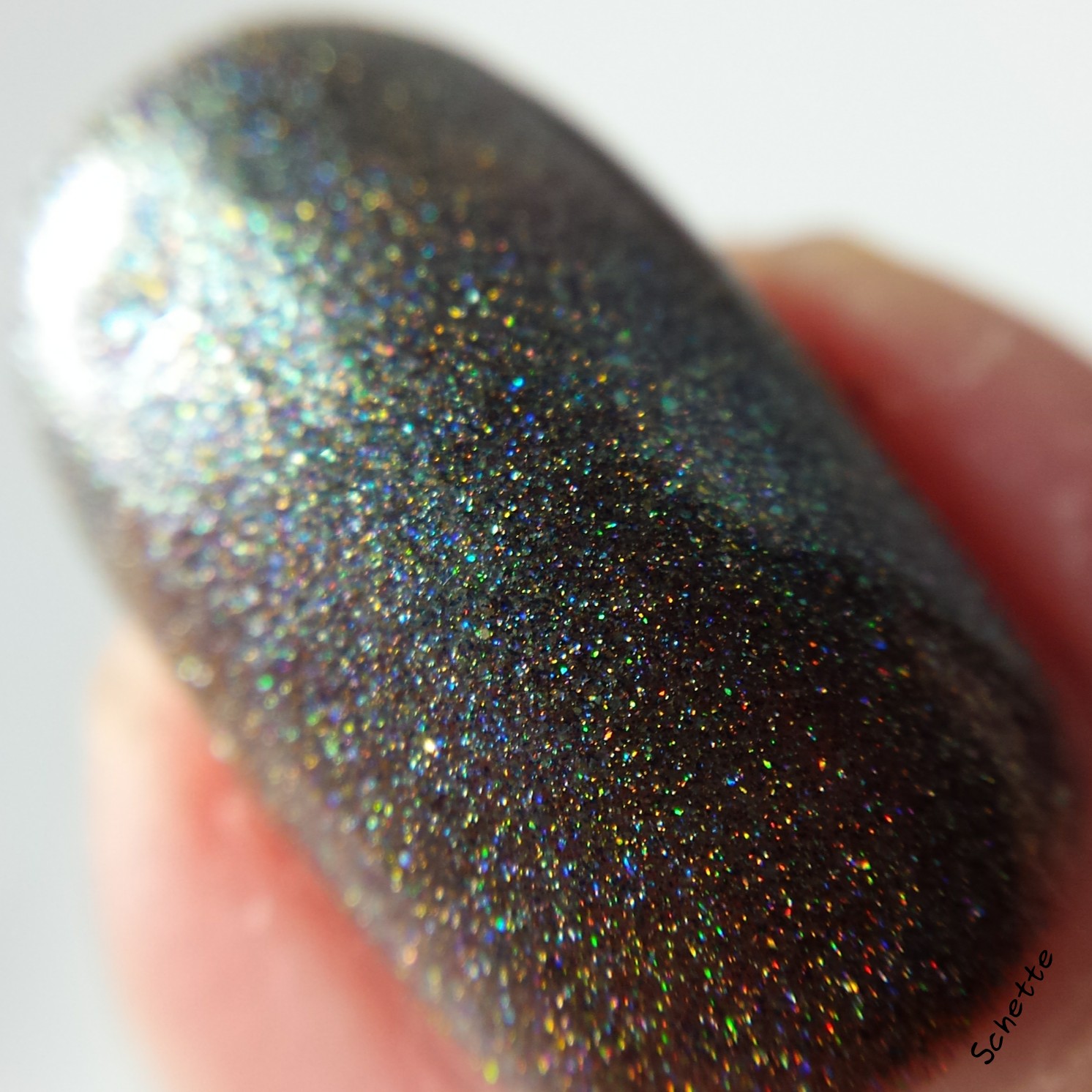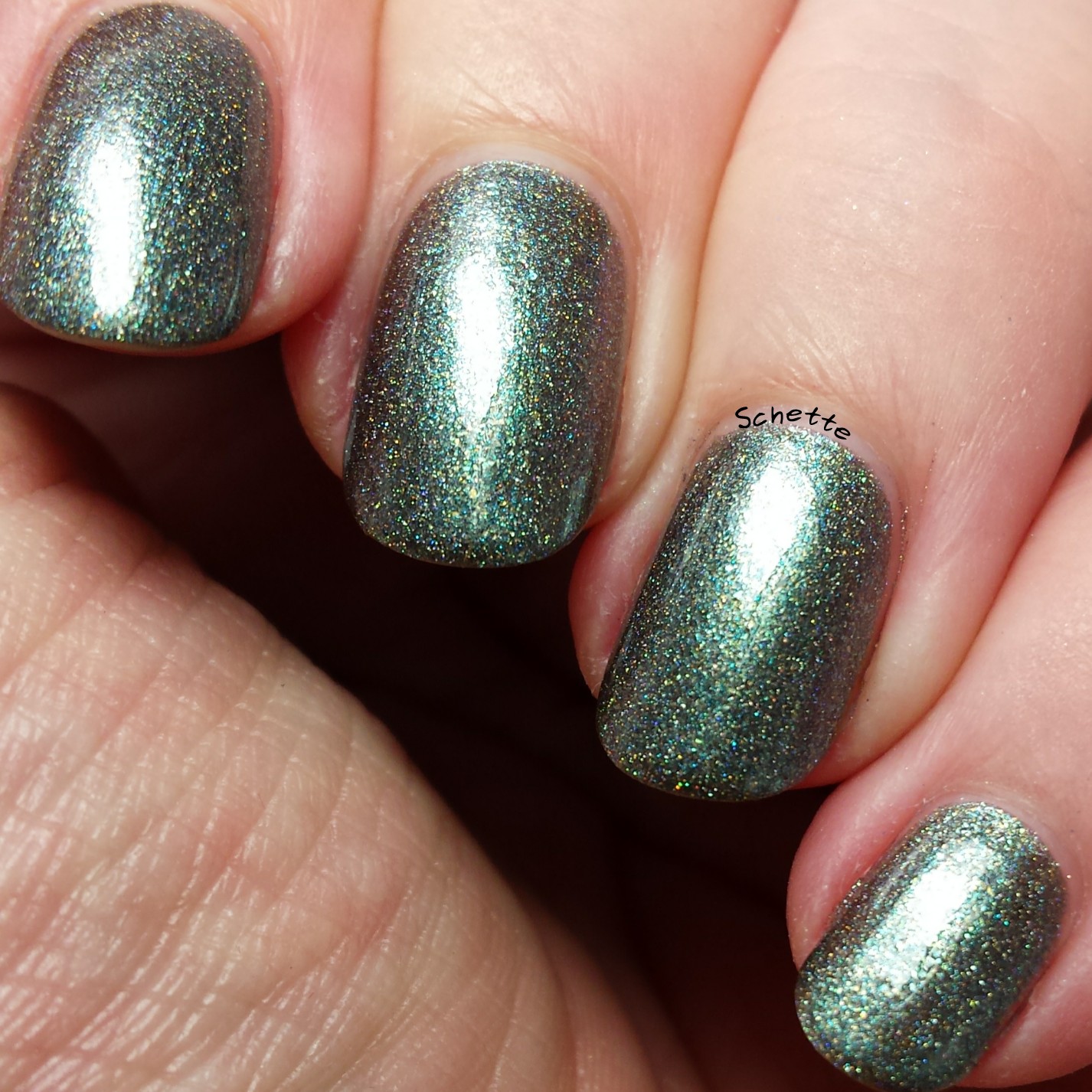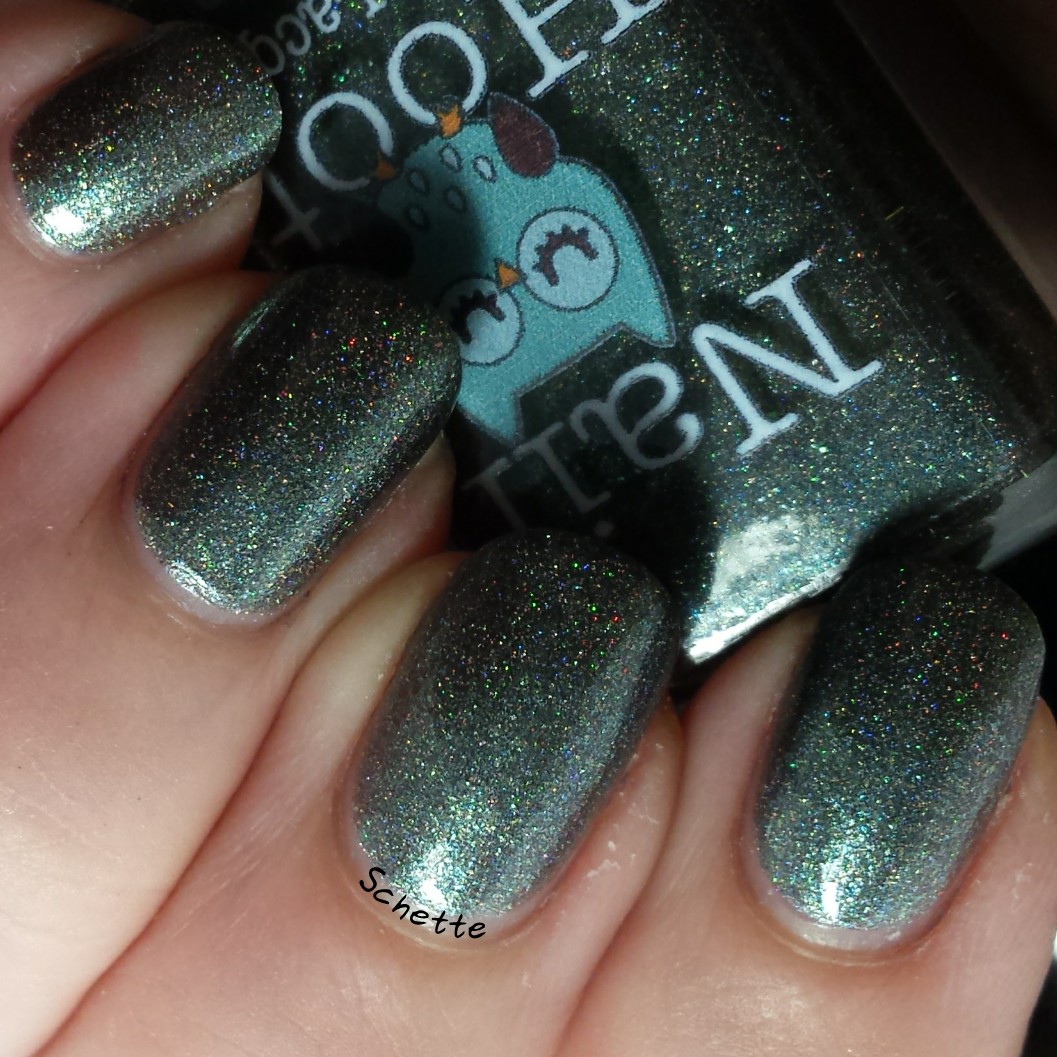 J'adore cette photo, on voit bien le holo aussi :)
I love this picture, we can really see the holo too :)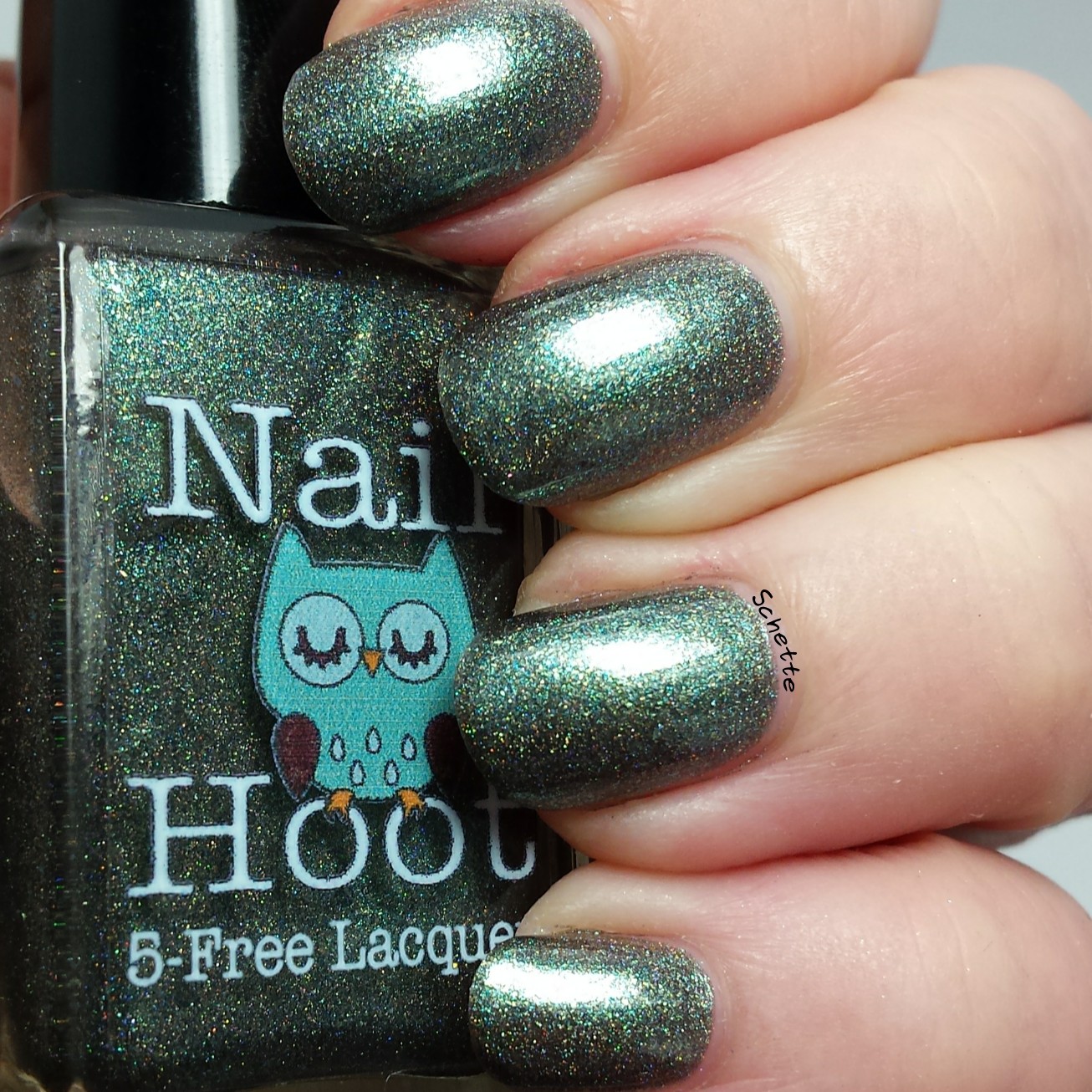 A l'ombre <3
In shade <3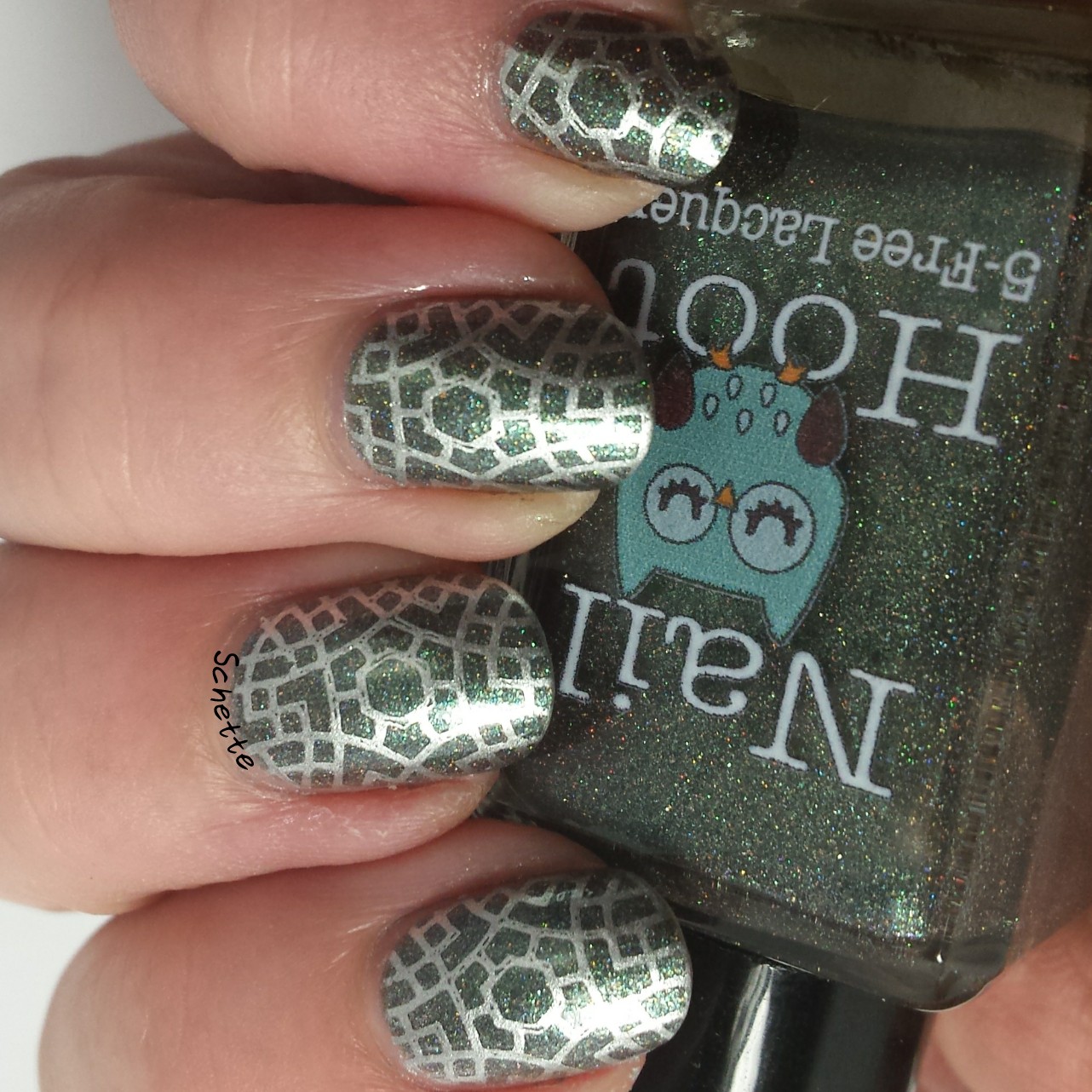 Je lui ai fait un petit stamping avec la plaque apipila C et le essie No place like chrome. J'adore le résultat !
I've made a little stamping with apipila C plate and using essie No place like chrome. I love the result !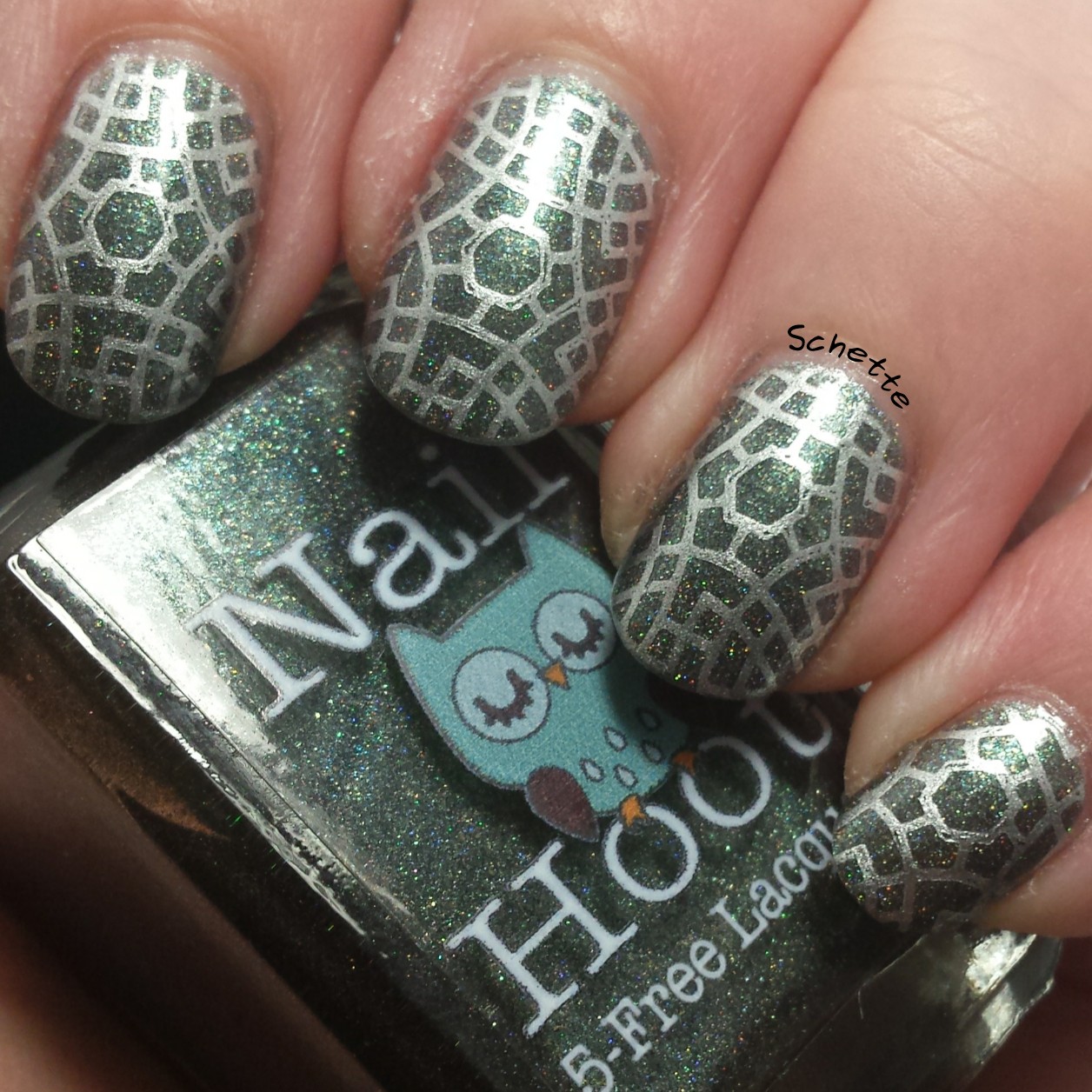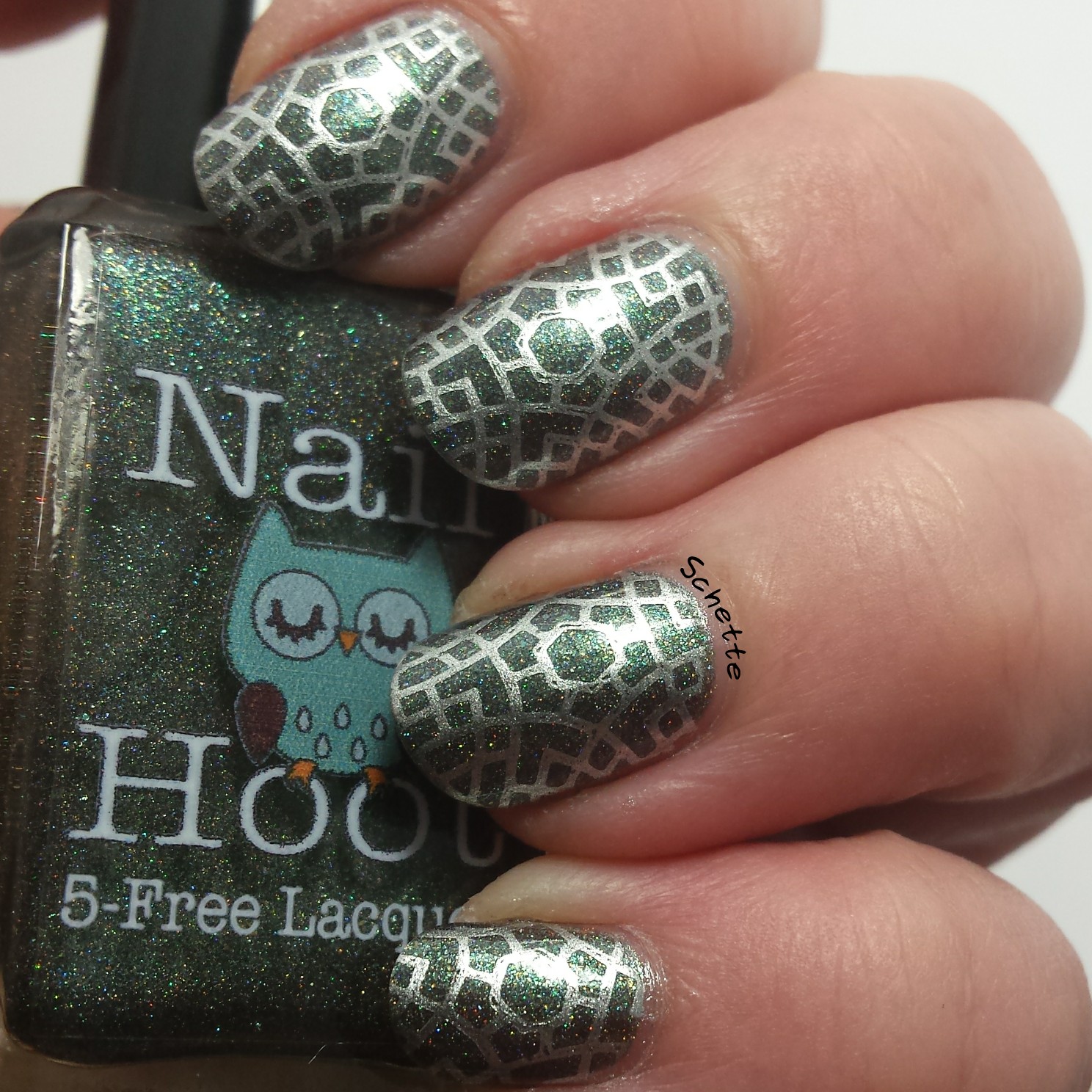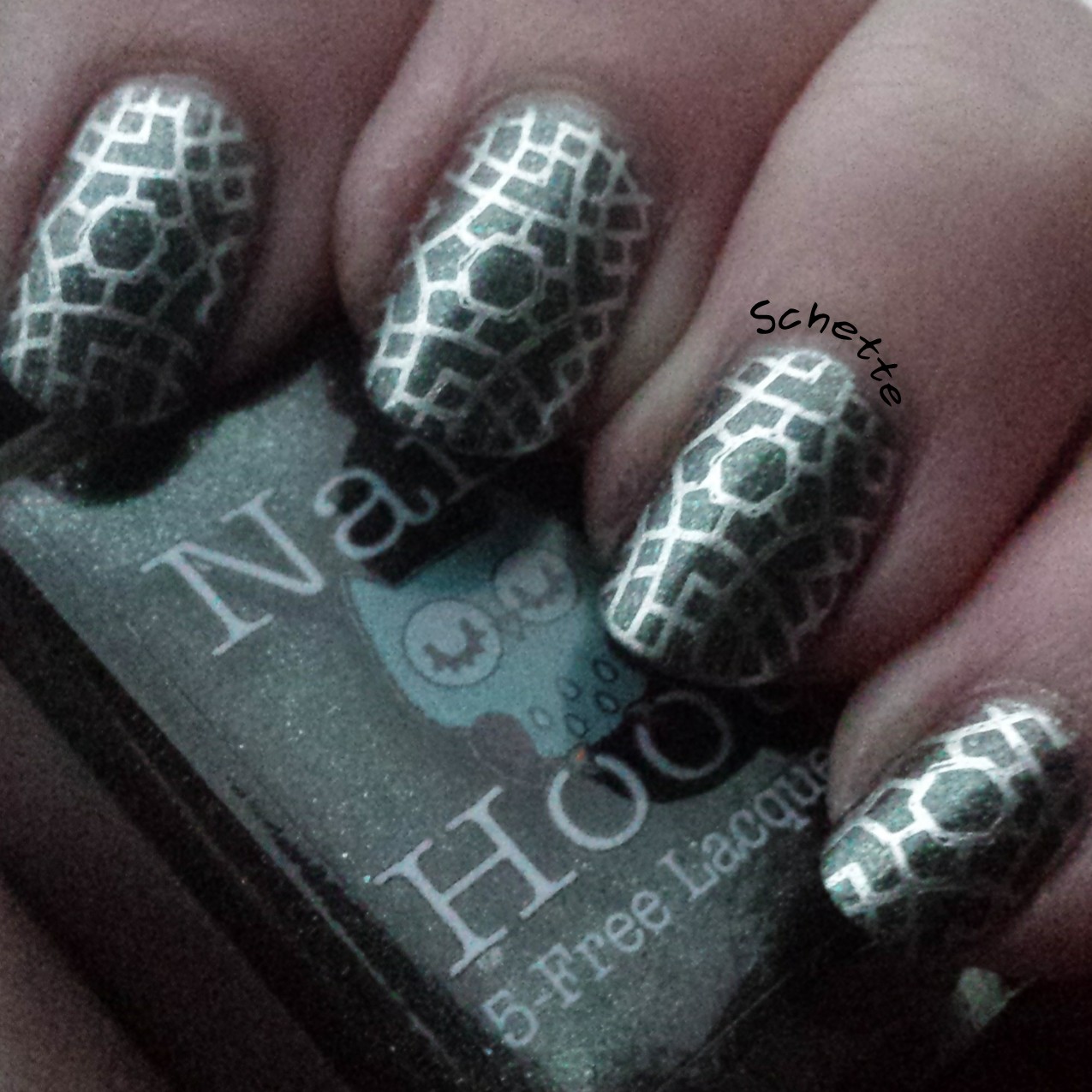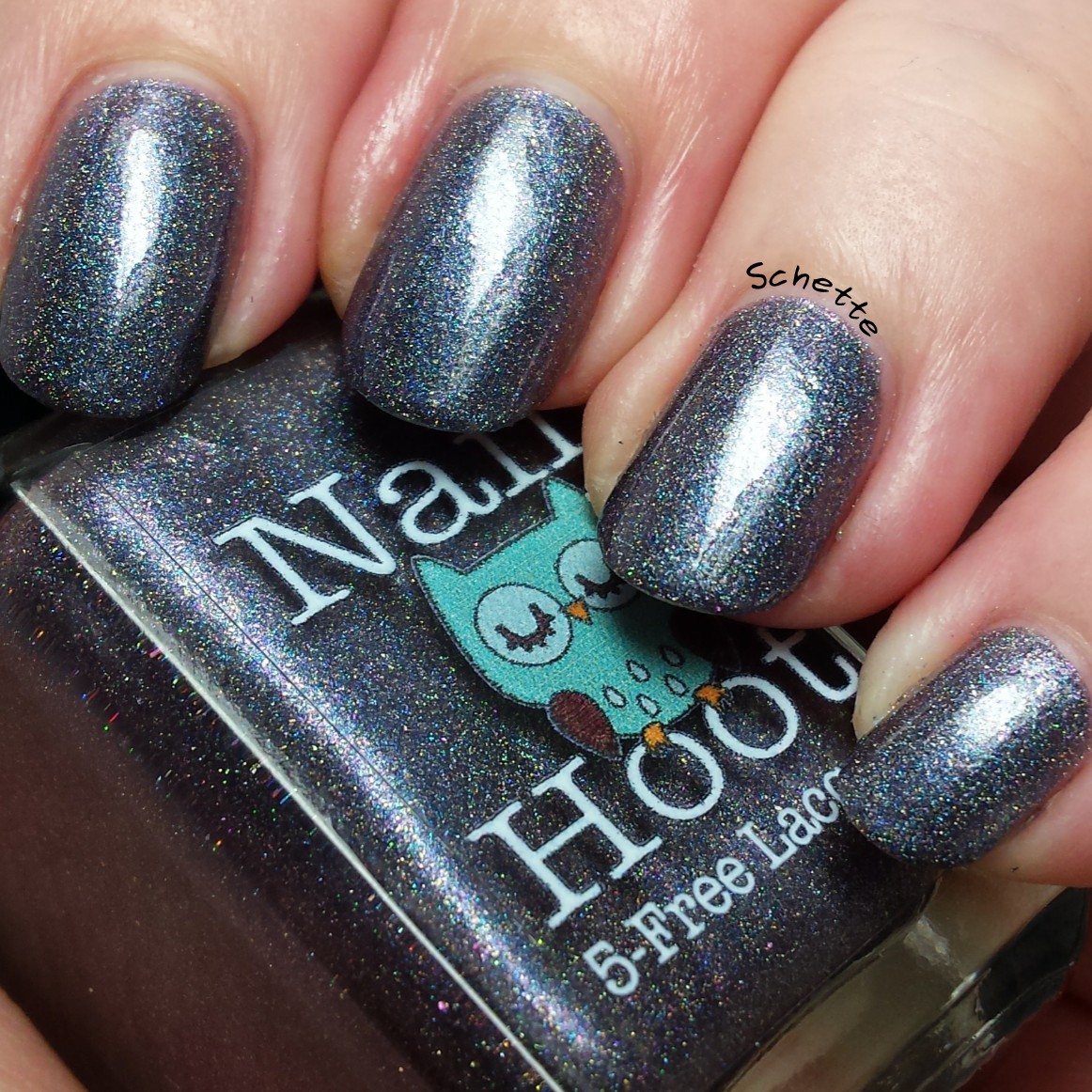 Enfin, voici Dark Matter, le violet. Lui je l'aime beaucoup beaucoup. Il s'accorde parfaitement avec mon illusion d'ombre Chanel chouchoute : Illusoire, le Paint Pot Mac Dangerous Cuvée ou encore la Diorshow fusion Mono Hypnotique (vous pouvez constatez que cette teinte ne fait pas partie DU TOUT de mes préférées :D ) Comme les précédents, je l'ai porté en trois fines couches pour un rendu optimal.
Then, this is Dark Matter, the purple. I love this one so hard. It's perfect to go with my favorite illusion d'ombre Chanel : Illusoire. This goes perfectly too with Paint Pot Mac Dangerous Cuvée or Diorshow fusion Mono Hypnotique (you can see that this shade is not AT ALL one of my favorite :D ) Like the others, I wore it in three thin coats to have the best finish.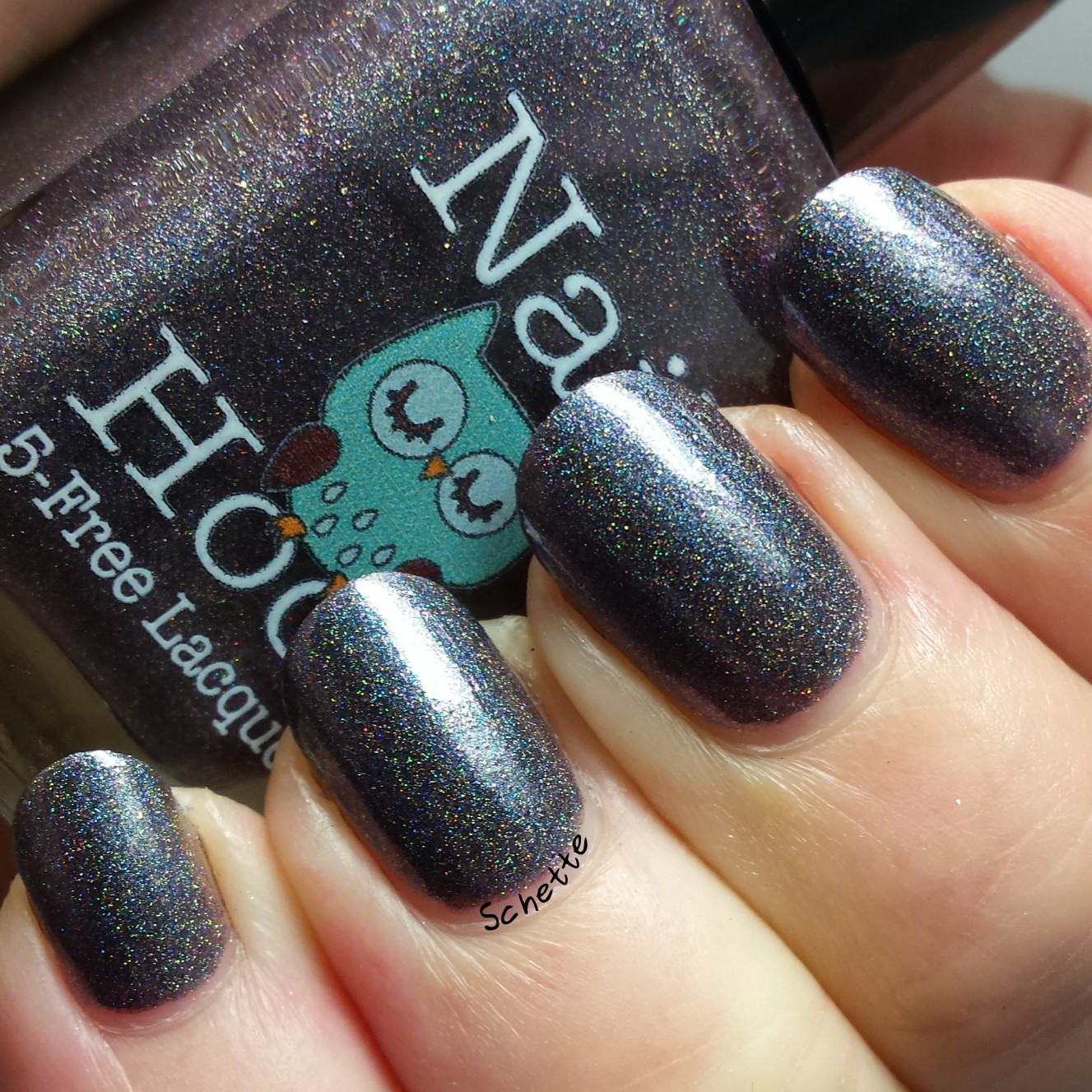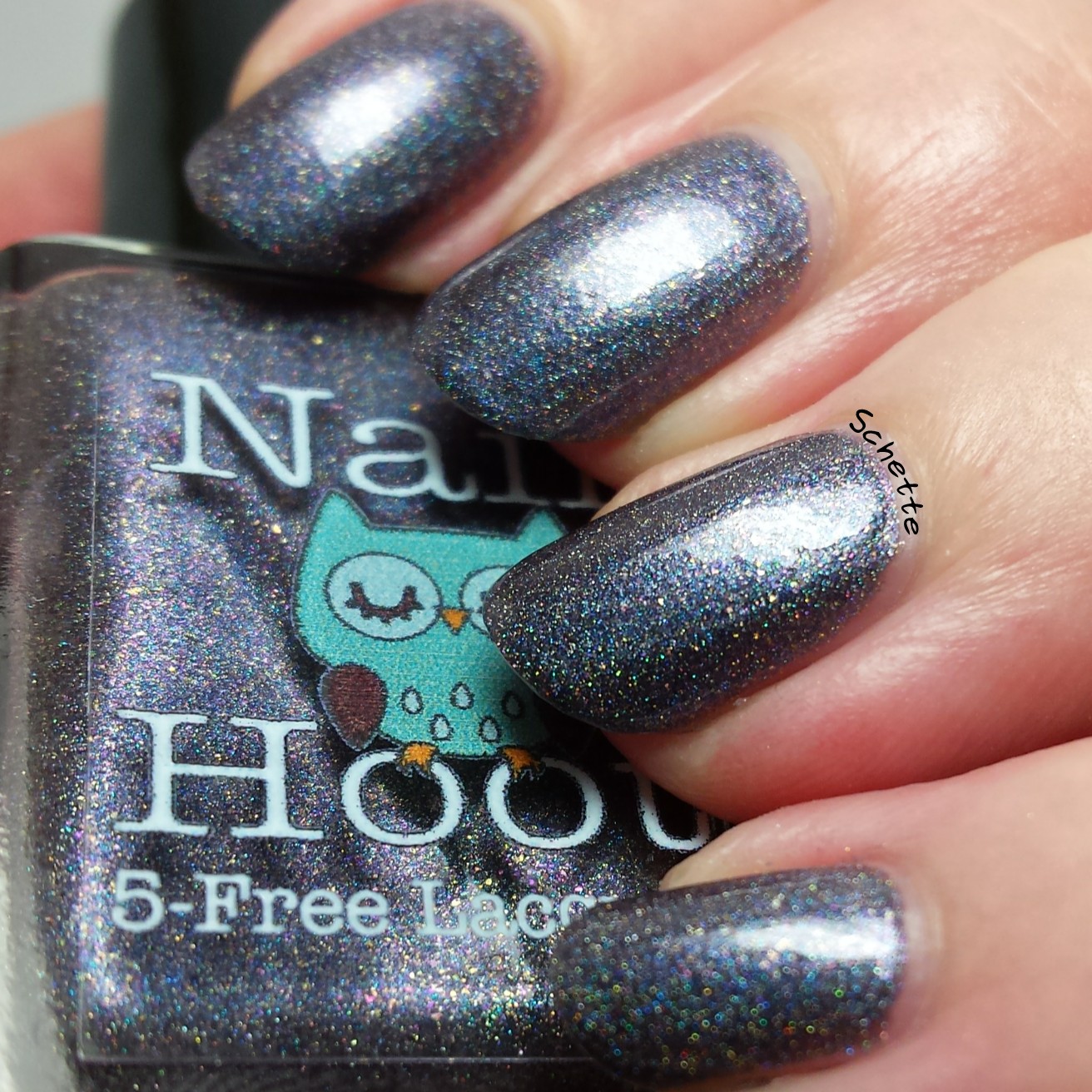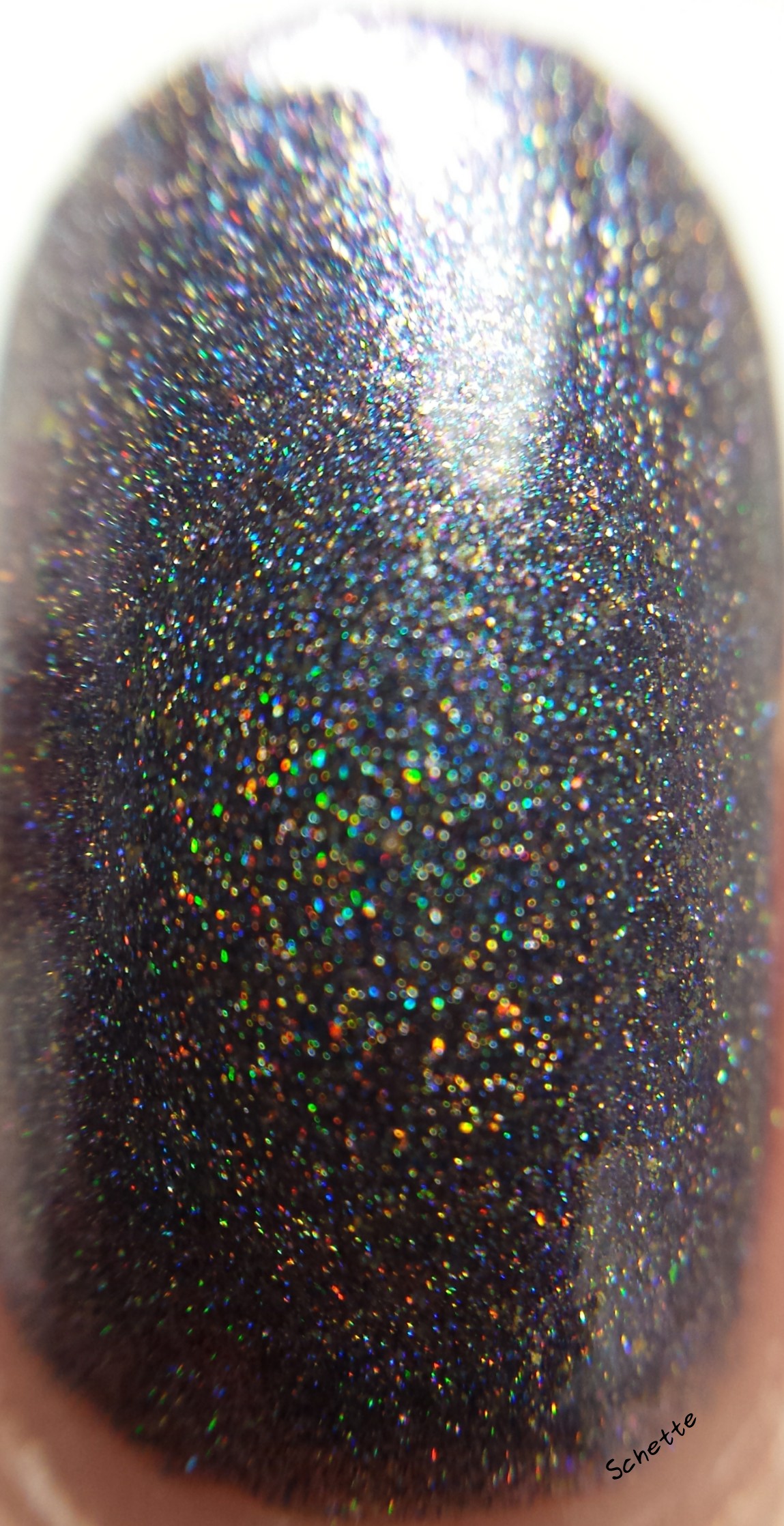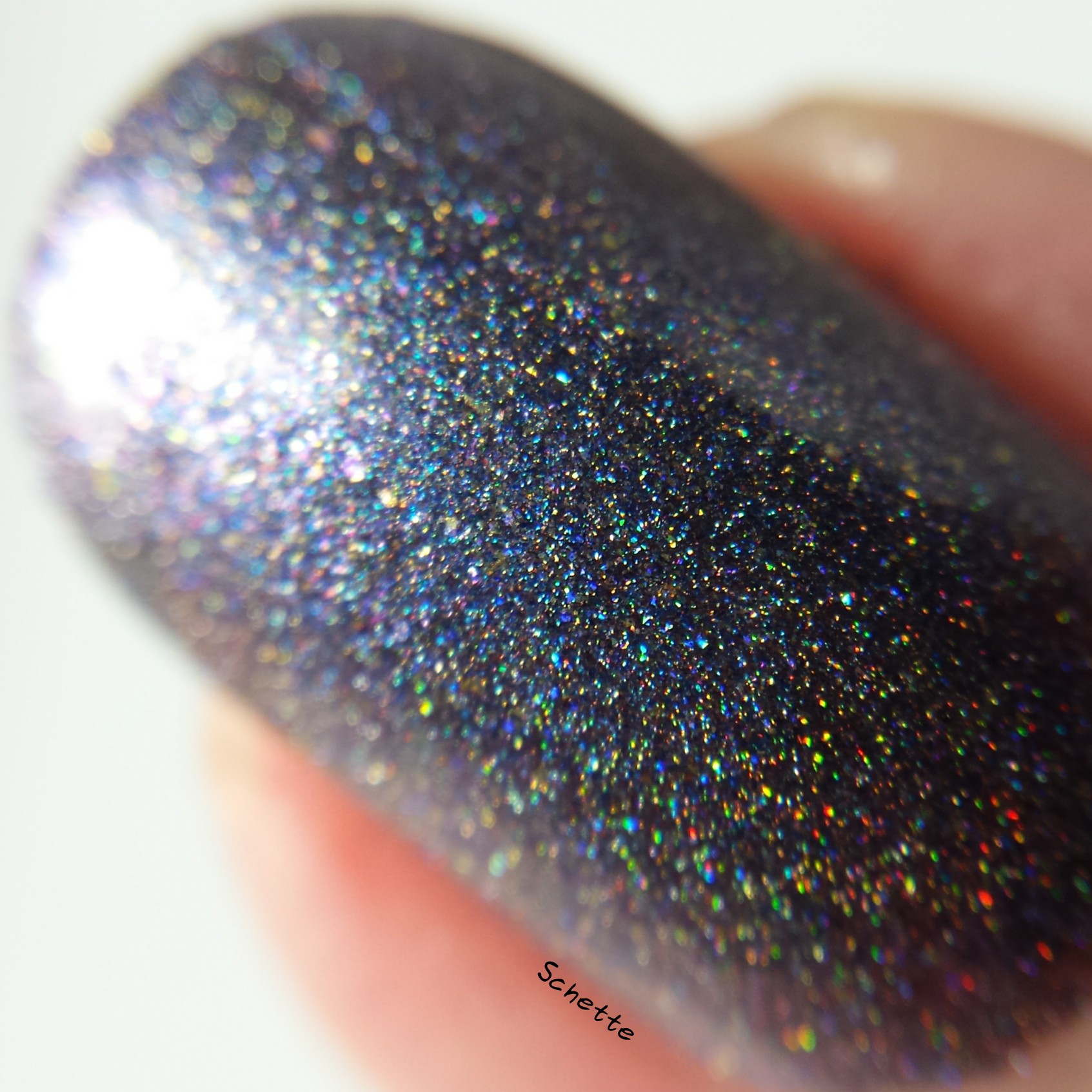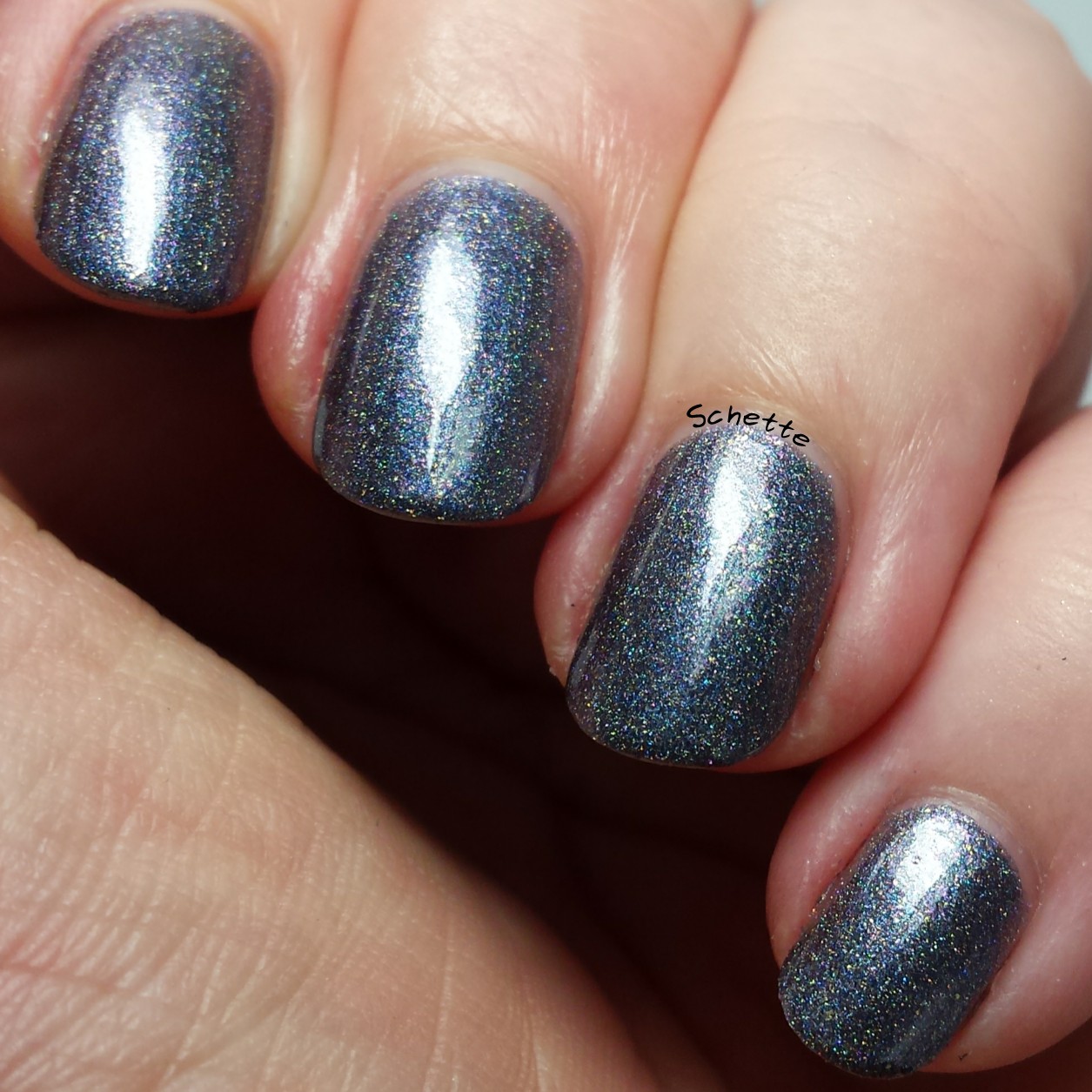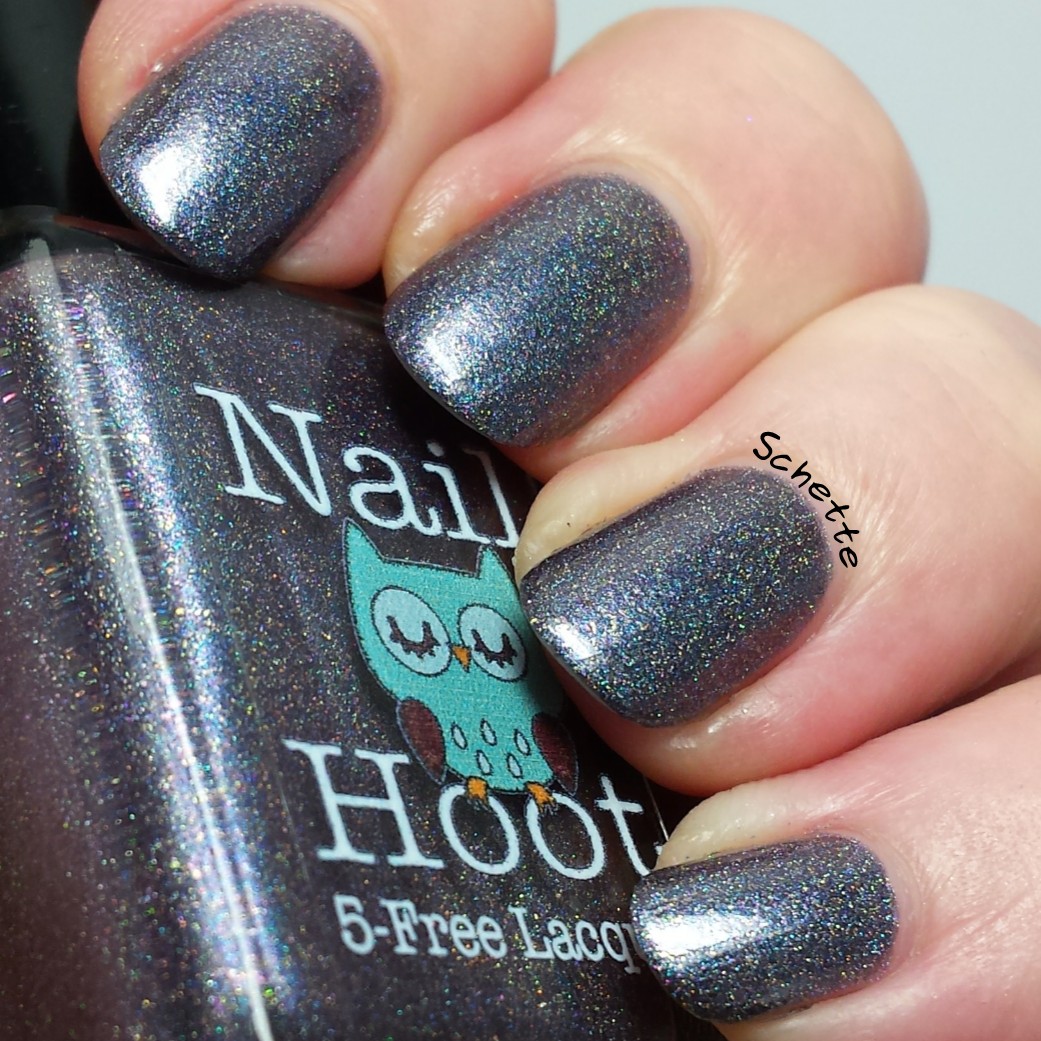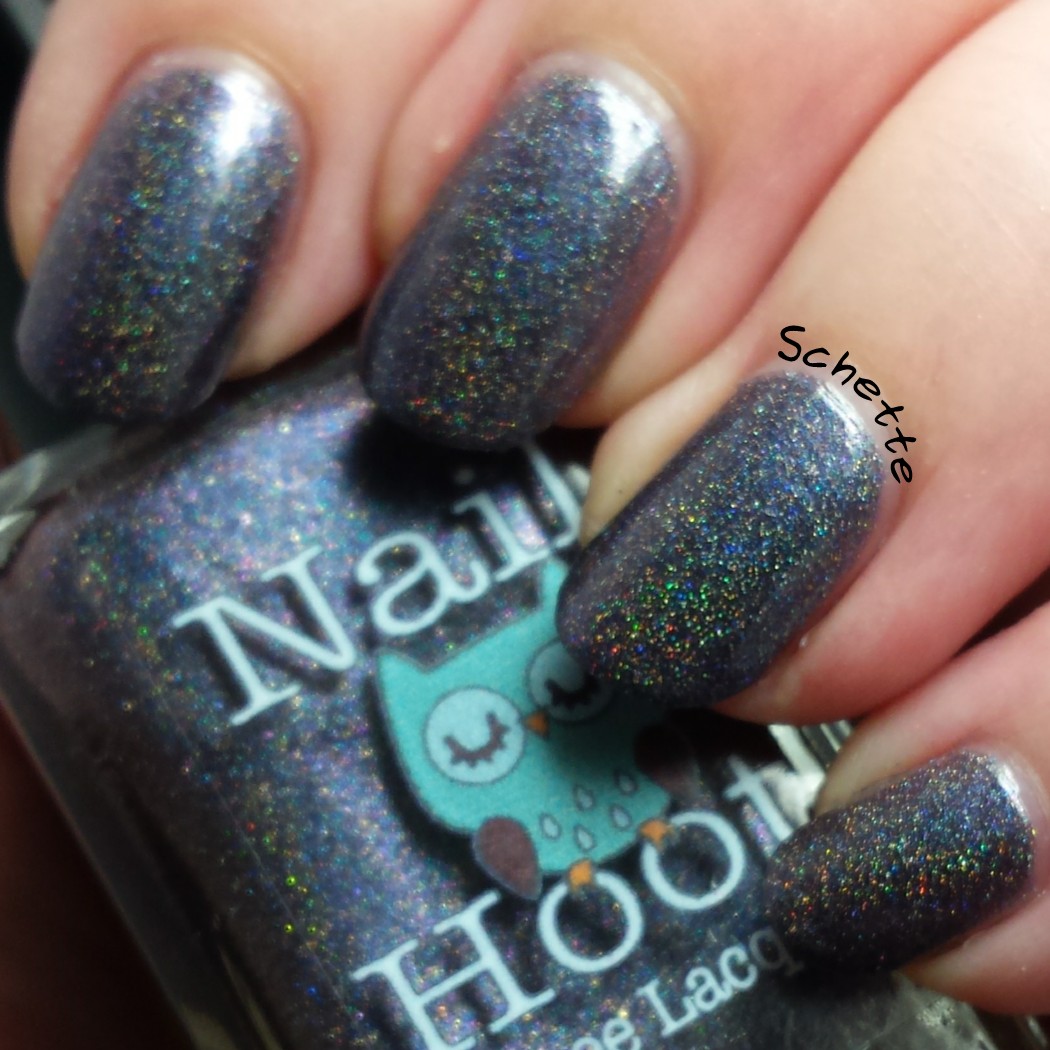 Une un peu floue pour voir le holo :)
One a little blurry to see the holo :)
Et la petite dernière, pour le voir à l'ombre.
And the little last one, to see it in shade.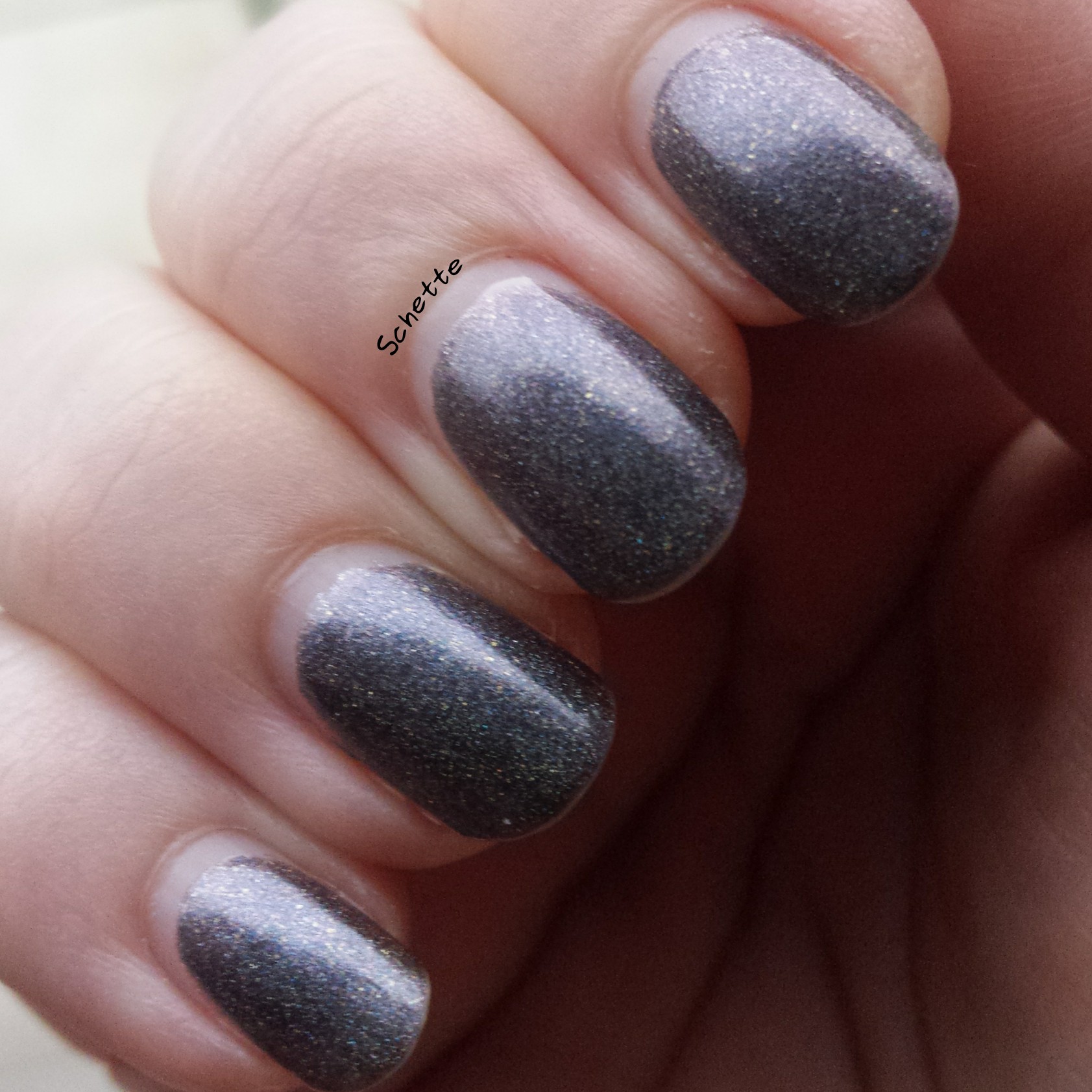 Ce n'est pas la plus jolie photo que je puisse vous montrer, mais j'ai porté ce dark matter pendant 8 jours et le voici le 8ème jour. On voit bien ma repousse d'ongle, mais on voit qu'il est resté intacte sinon ! Je dis bravo !
This is not the prettiest picture that I can show you, but I wore the Dark Matter for 8 days and this is the 8th day. You can easily see my nails grown, but you can also see that the polish remain the same otherwise ! I say bravo !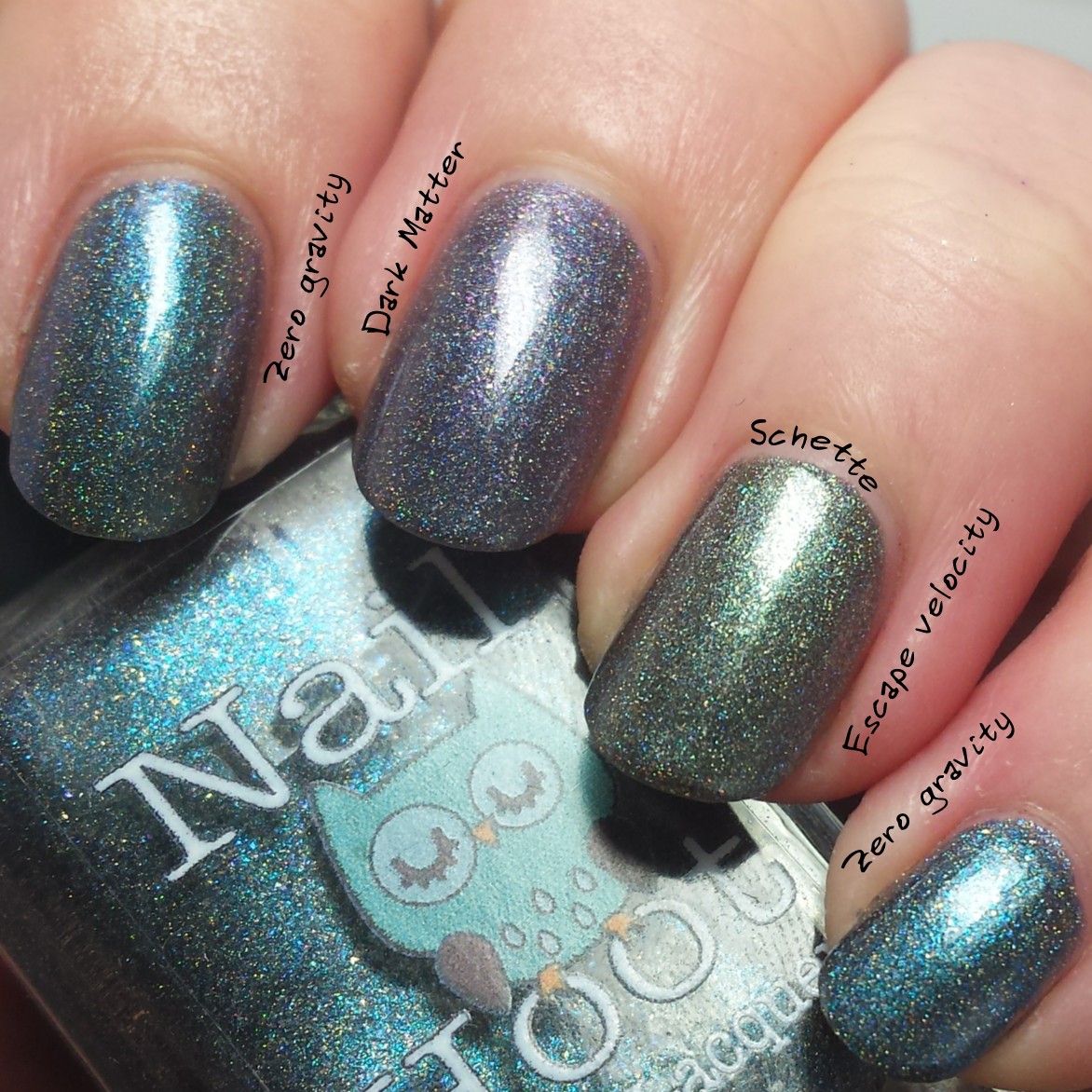 Juste un petit recapitulatif de la collection :)
Just a little summary of the collection :)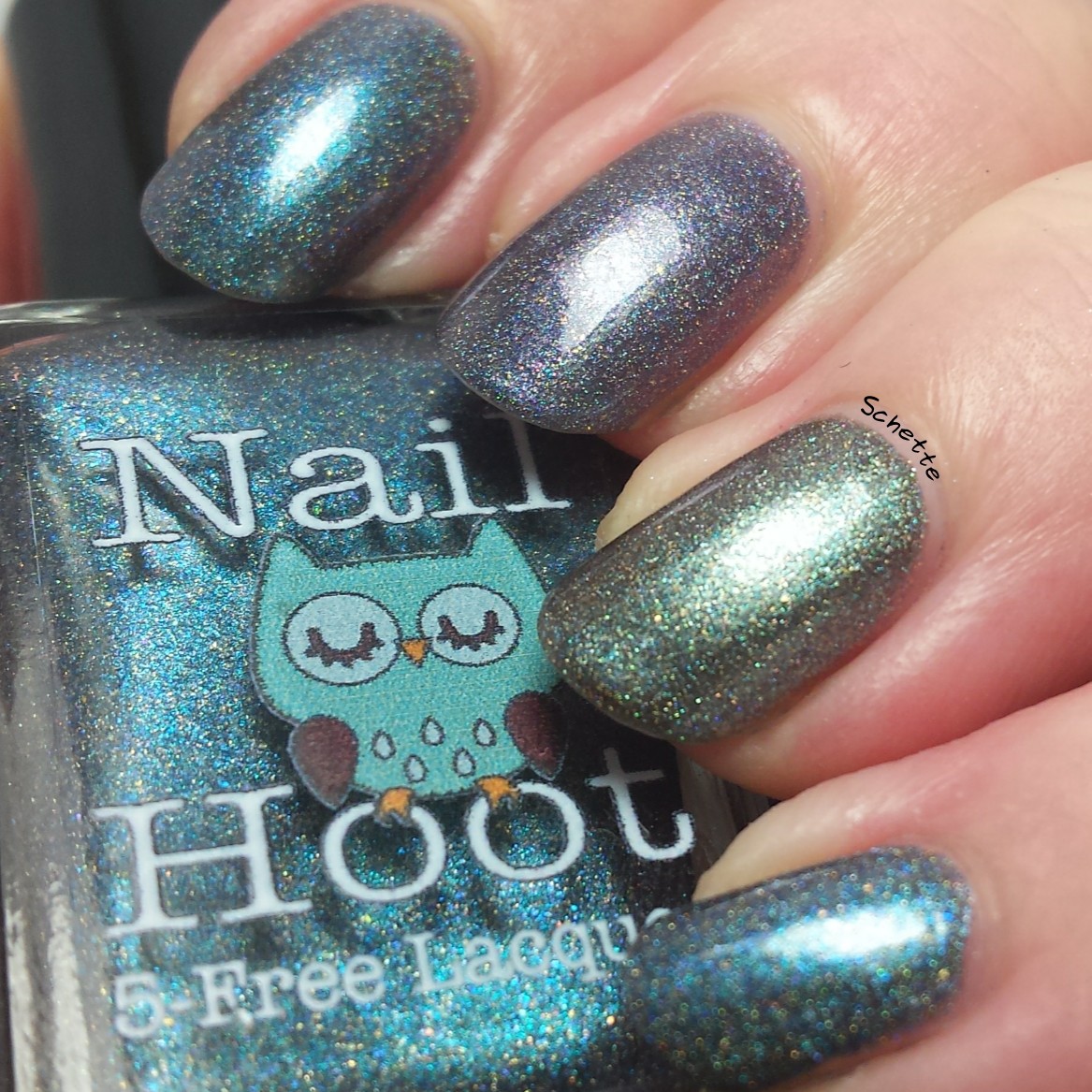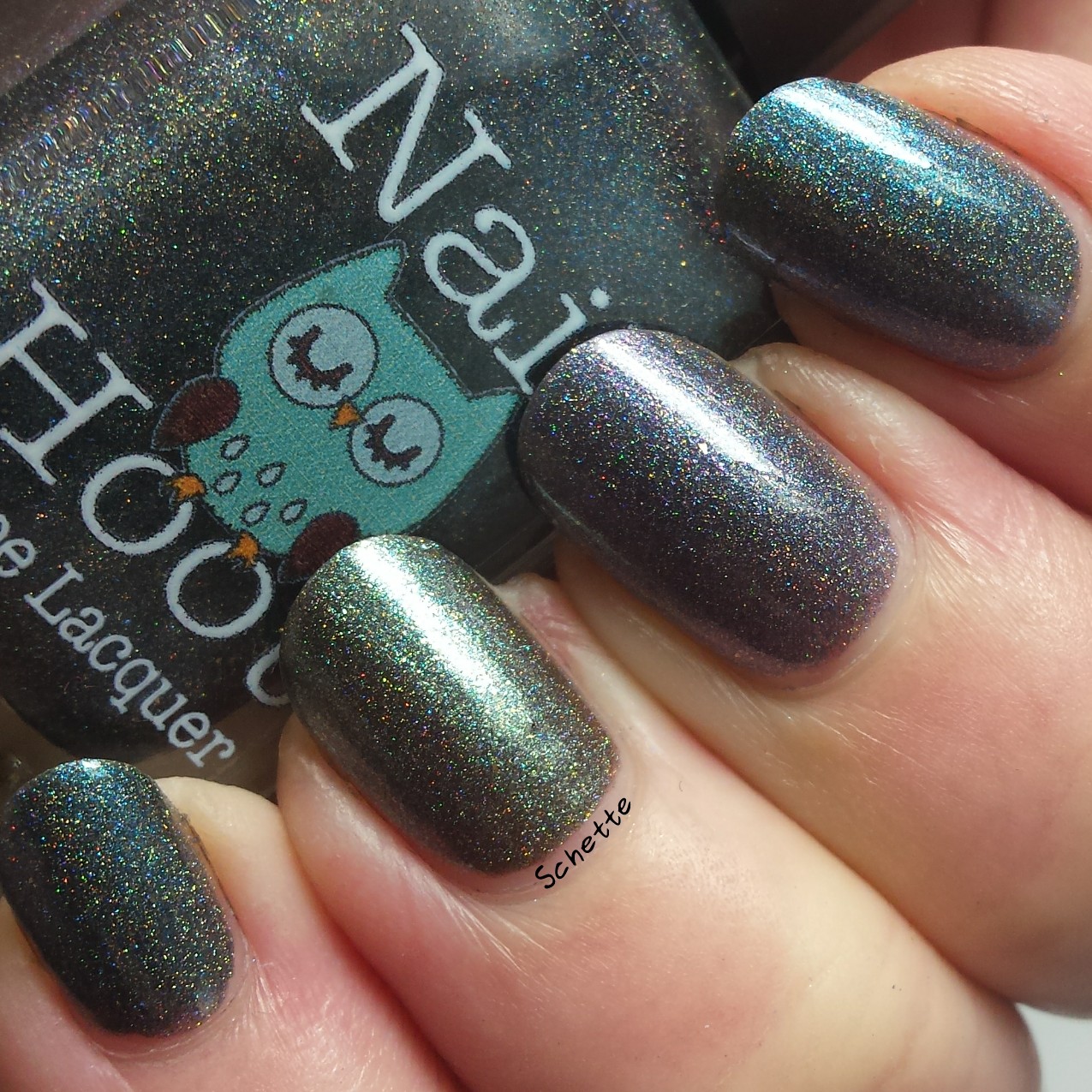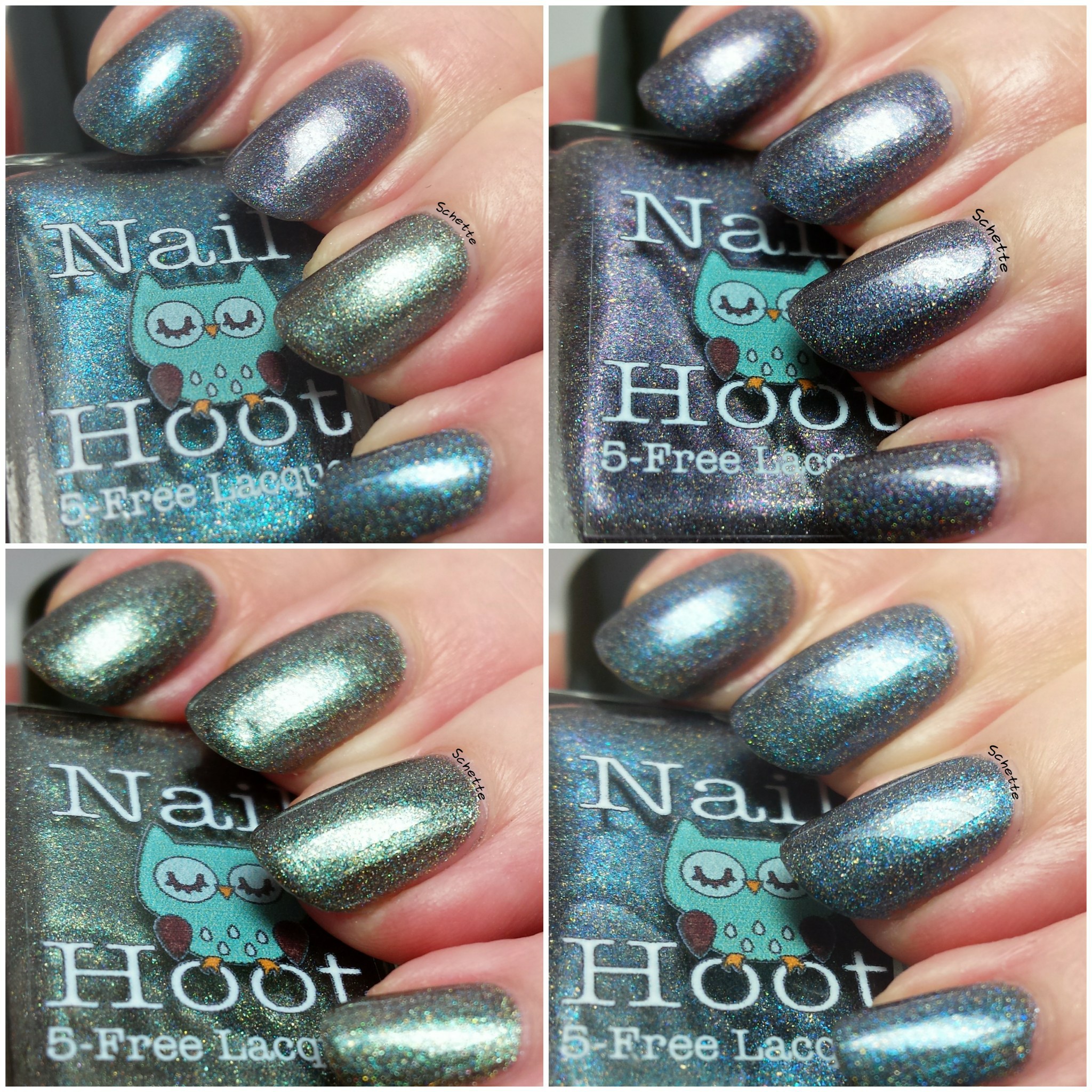 Bilan
Je suis réélement super fan de cette collection. Les trois vernis sont juste parfaits, je les trouve nickel. Vous pourrez les appliquer en 2 bonnes couches ou en 3 couches fines. J'ai préféré les 3 couches pour leur donner plus d'intensité.
Voilà, un grand amour est né ! Et vous, quel est votre préféré ? Je pense que vous avez compris que le mien c'est Dark Matter :)
I'm really super fan of this collection. The trio is just perfect, I find them awesome. You can apply them in 2 thick coats or 3 thin coats. I prefer 3 thin coats to make them sparkle even more.
A big love started ! What about you, which one is your favorite ? I think you understood that mine is Dark Matter :)
Schette, le 26 octobre 2015
Vous pourriez aussi aimer / You can also like :