Nail Hoot : Holo'd Trio
PRESS SAMPLE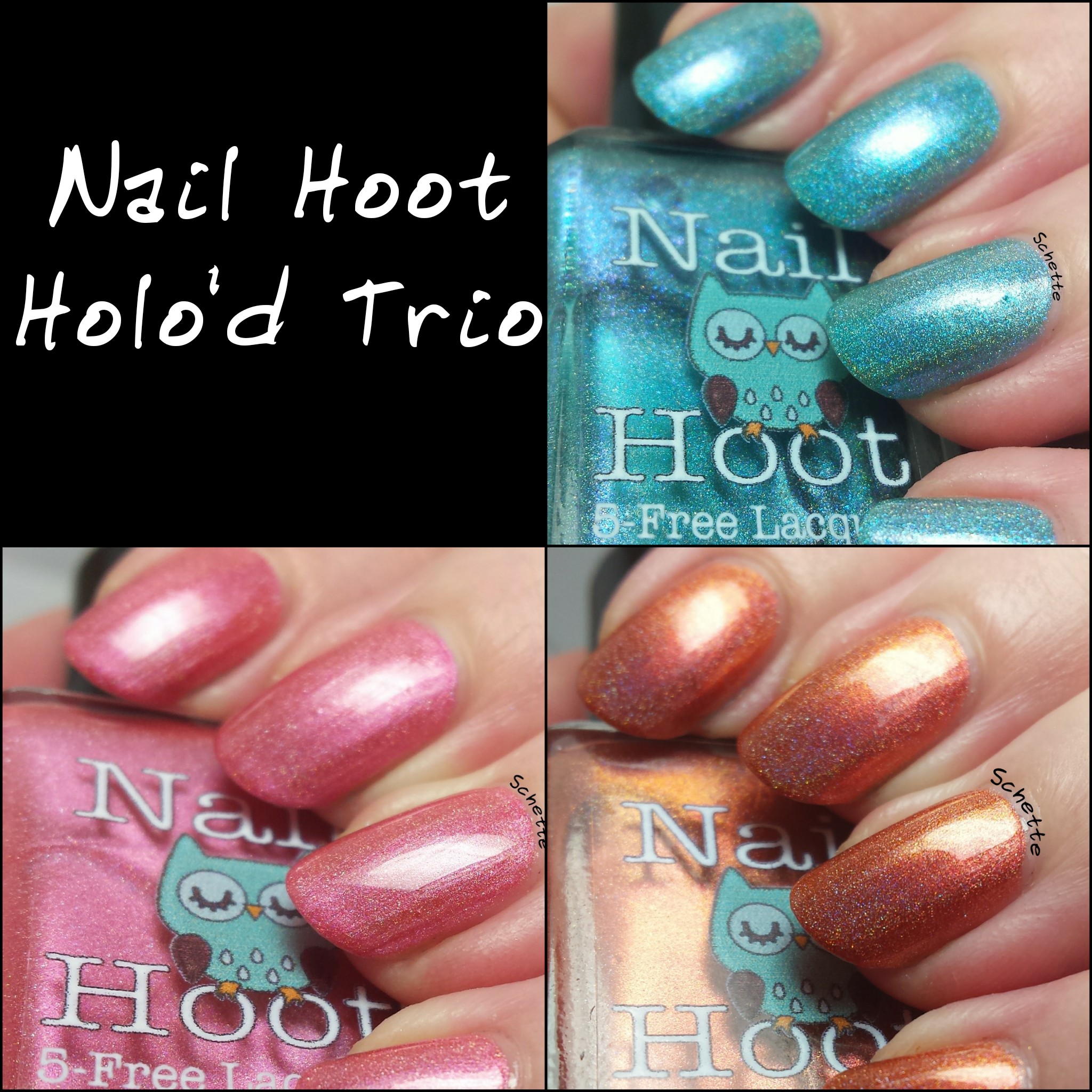 En Octobre, Nail Hoot a sorti deux trio : un est appelé Space Galaxy (des couleurs sombres comme je les aime) et ce trio qui est une version holo de vernis déjà sortis. Je peux vous dire qu'ils sont vraiment très jolis. Prêtes ? Voyons ça de plus près !
In October, Nail Hoot released 2 trio : one is about space galaxy (dark colors like I love them) and this trio which is a holo version of previous polish she already released. I can say that they're georgous ! Ready ? Let's see !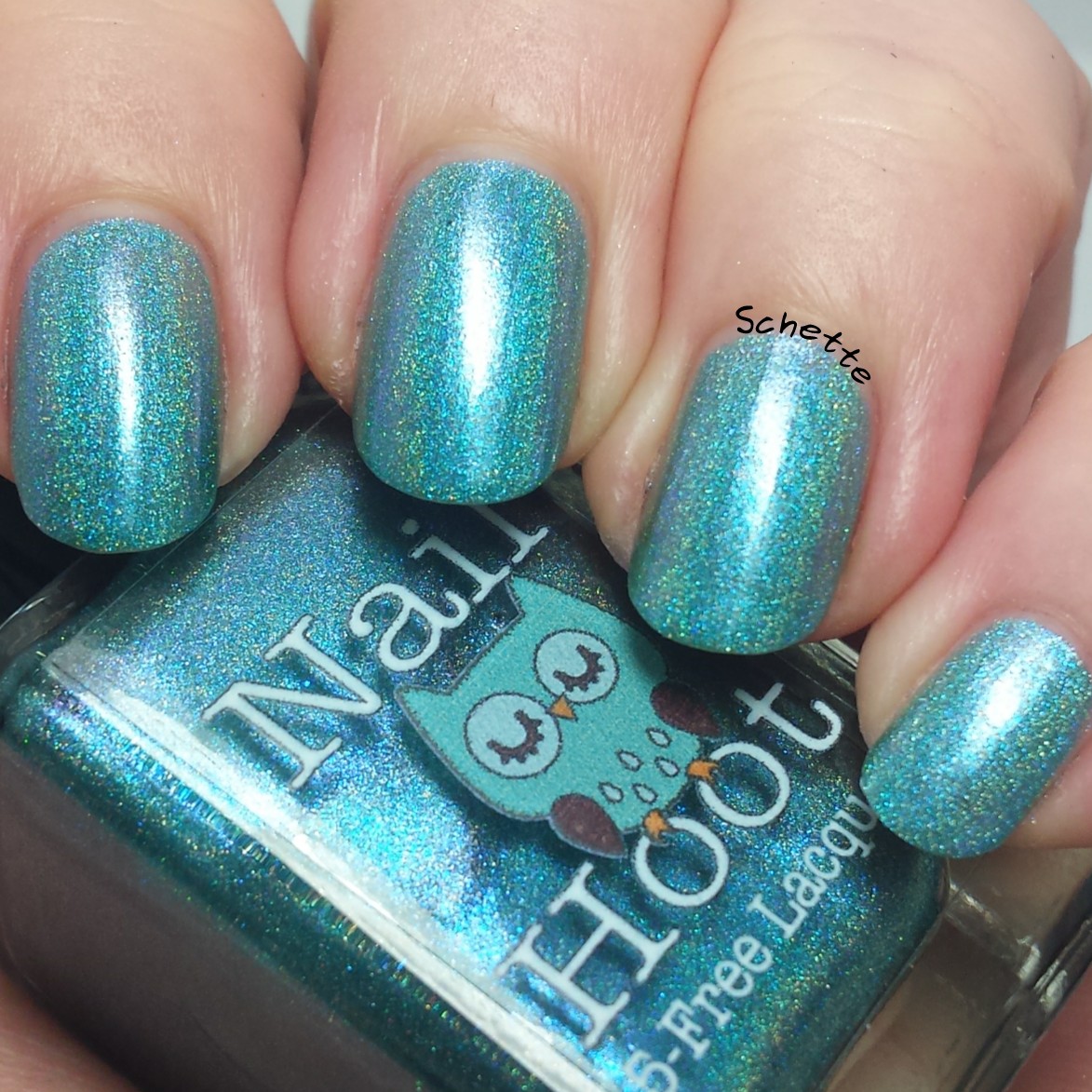 Je commence avec Genesis Holo'd. C'est un bleu à fort shimmer bleu ciel. Le shimmer est très présent, ce qui explique la différence de couleur que vous pourrez trouver sur les différents swatches de ce vernis. Le vernis orignal laissait plus voir un duochrome "violet - bleu", qui a un peu disparu en version holo.
I will start with Genesis Holo'd. This is a blue with strong shimmer light blue. The shimmer is very present, that's why you can see such a huge difference between all swatches of this polish. The original version let more see a duochrome "purple - blue", which a little disapear in this holo version.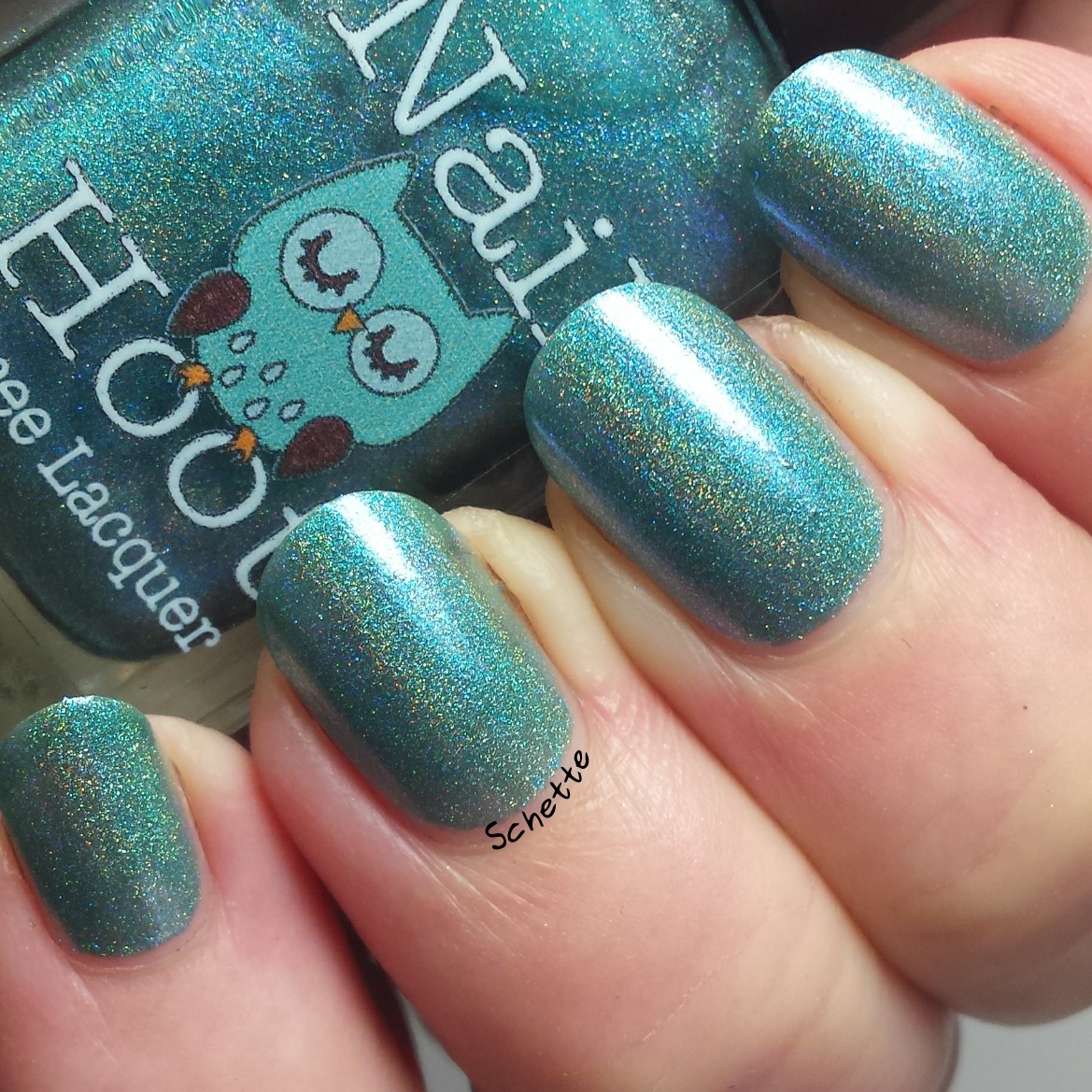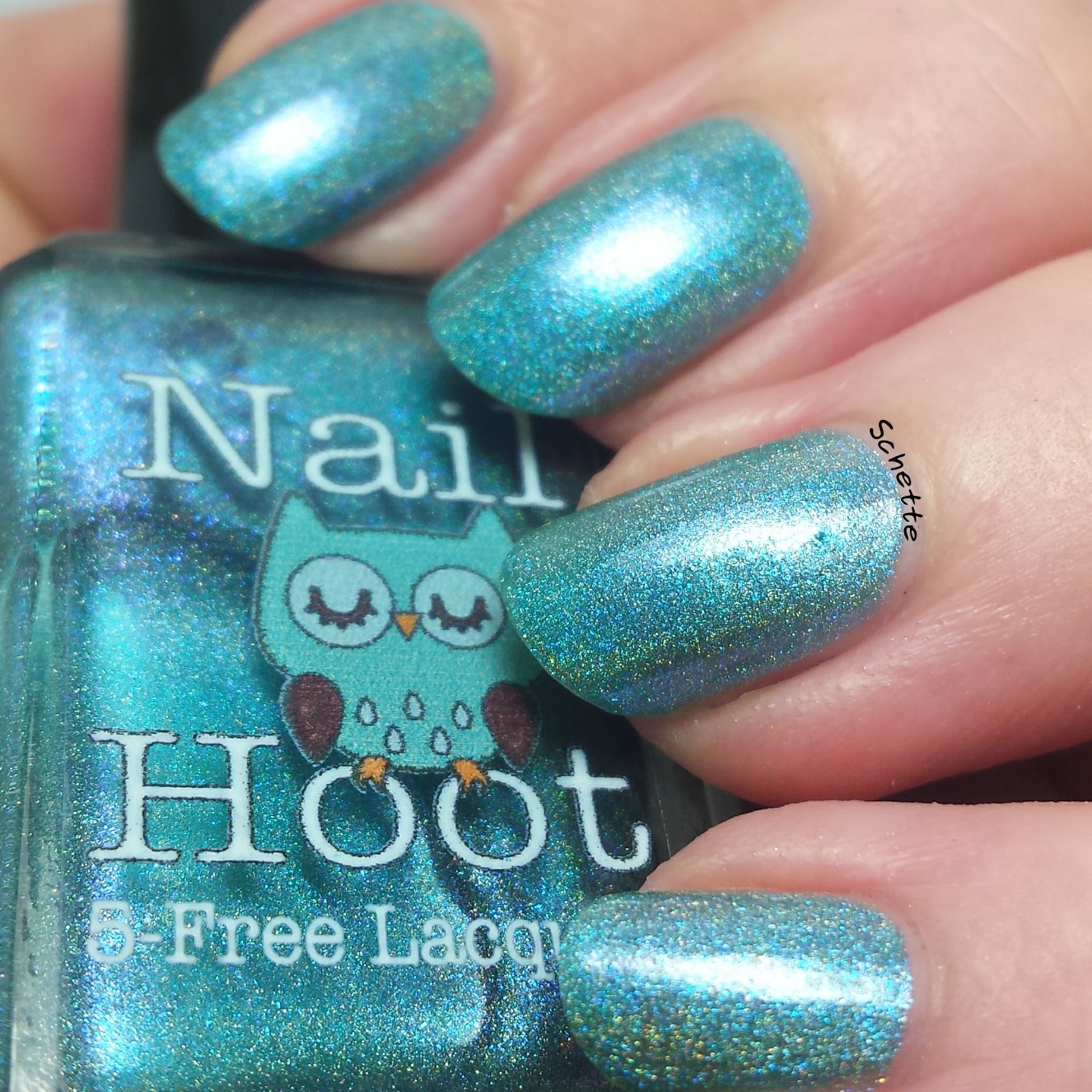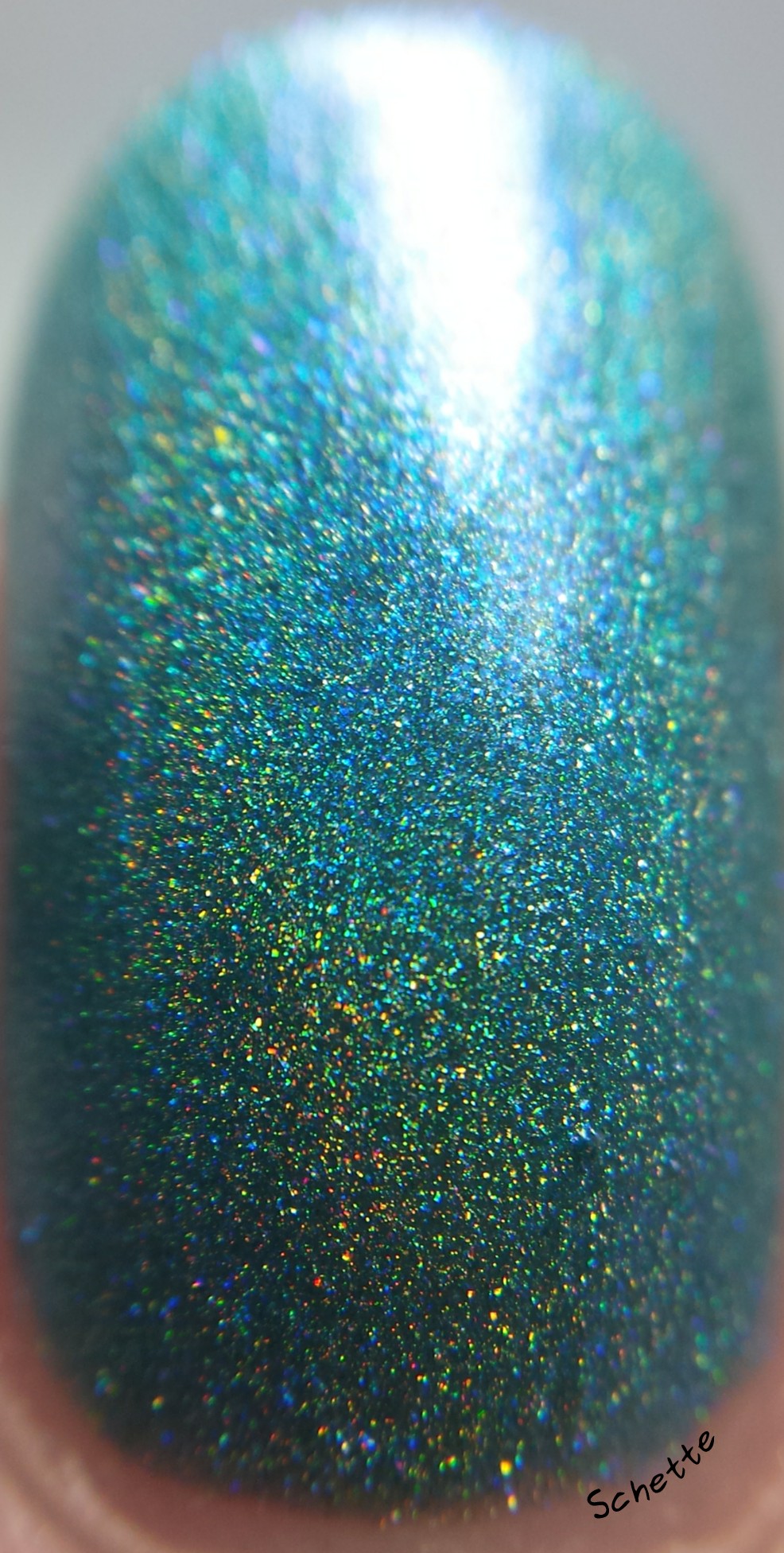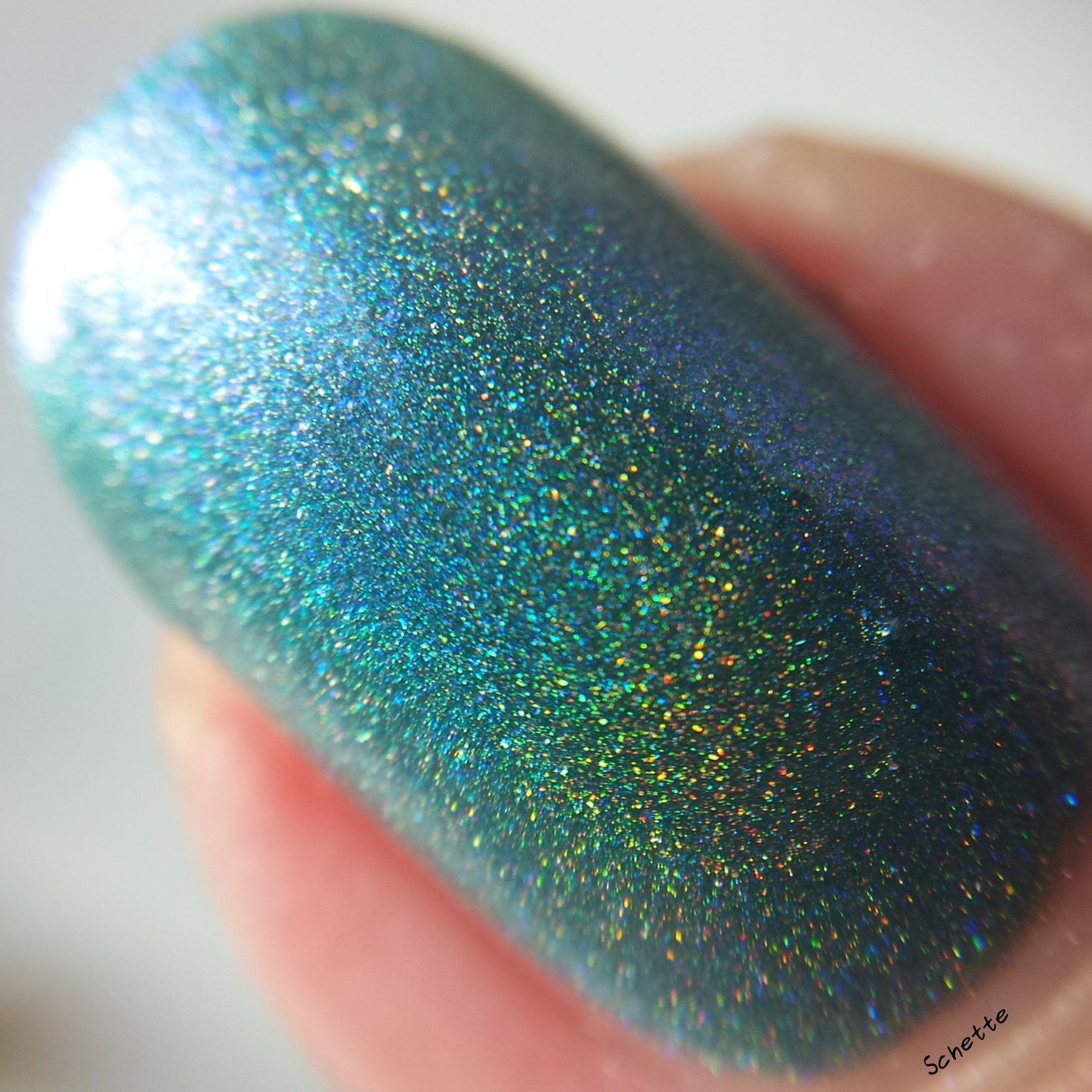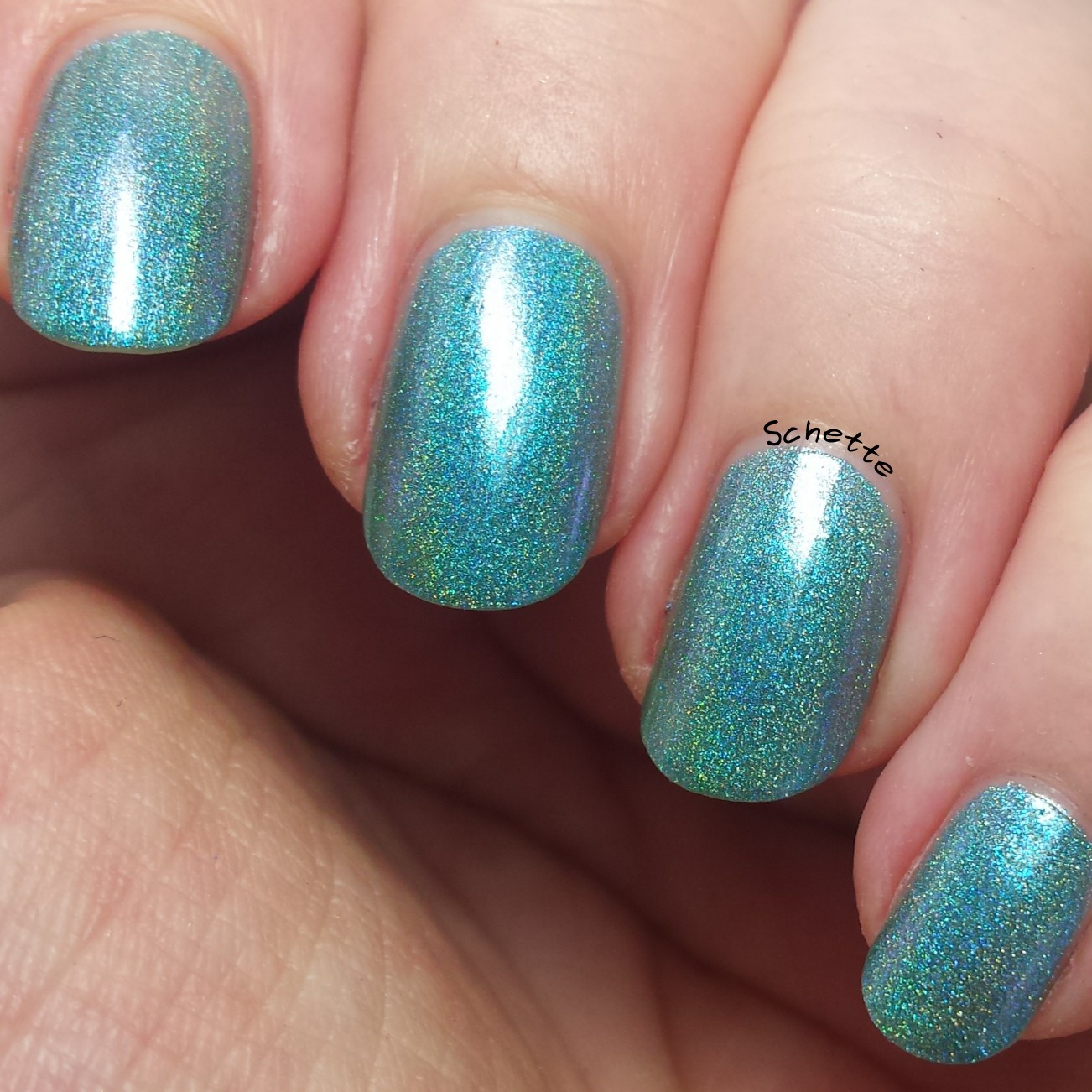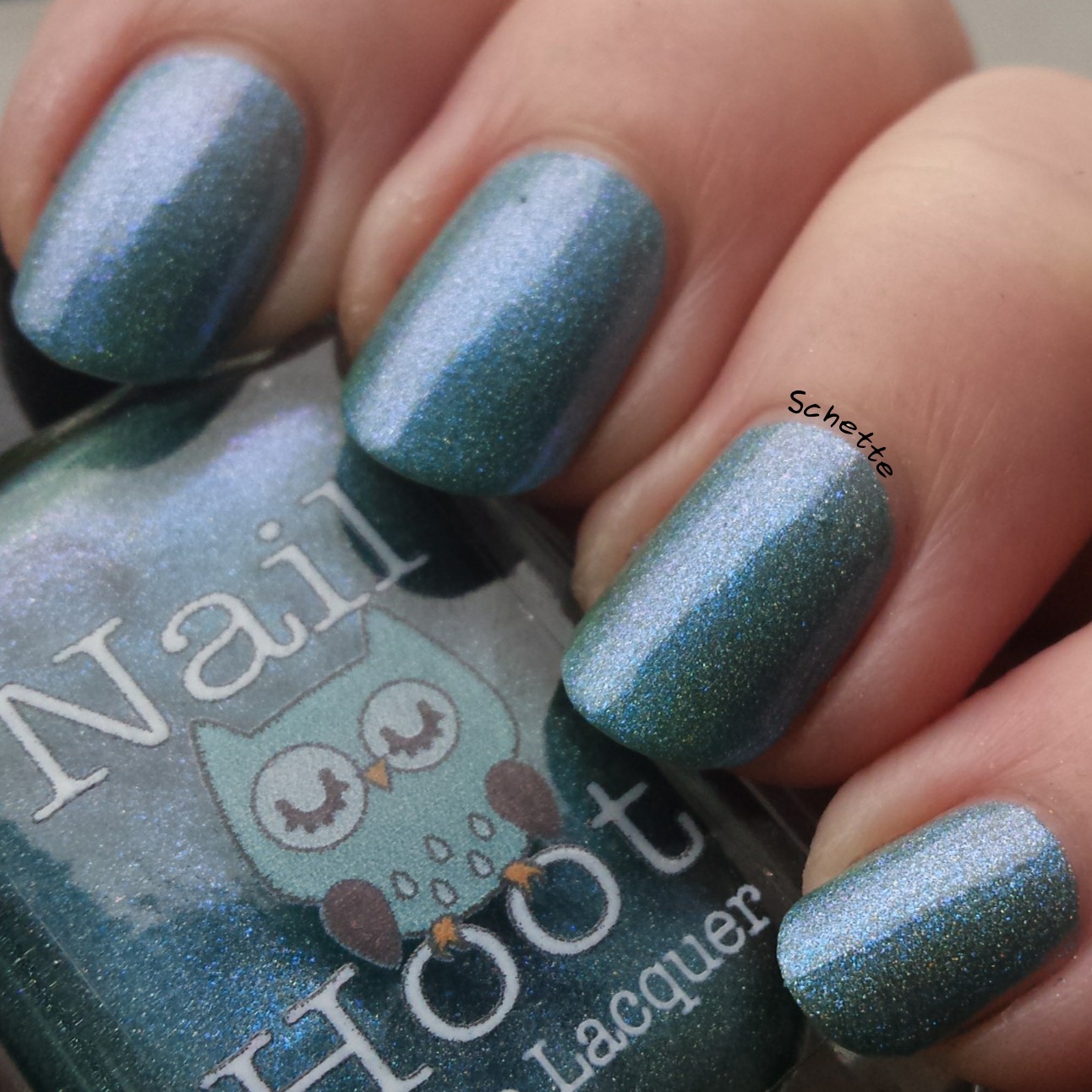 Voici ce que je disais à propos du shimmer et du duochrome et de la lumière :) En effet, à l'ombre, le holo disparait un peu et du coup on voit plus le duochrome et le shimmer est un peu moins présent aussi :)
Here is what I said about the shimmer and the duochrome and the light :) Indeed, in shade, the holo disapear a little and we are able to see more the duochrome and the shimmer is a little less visible :)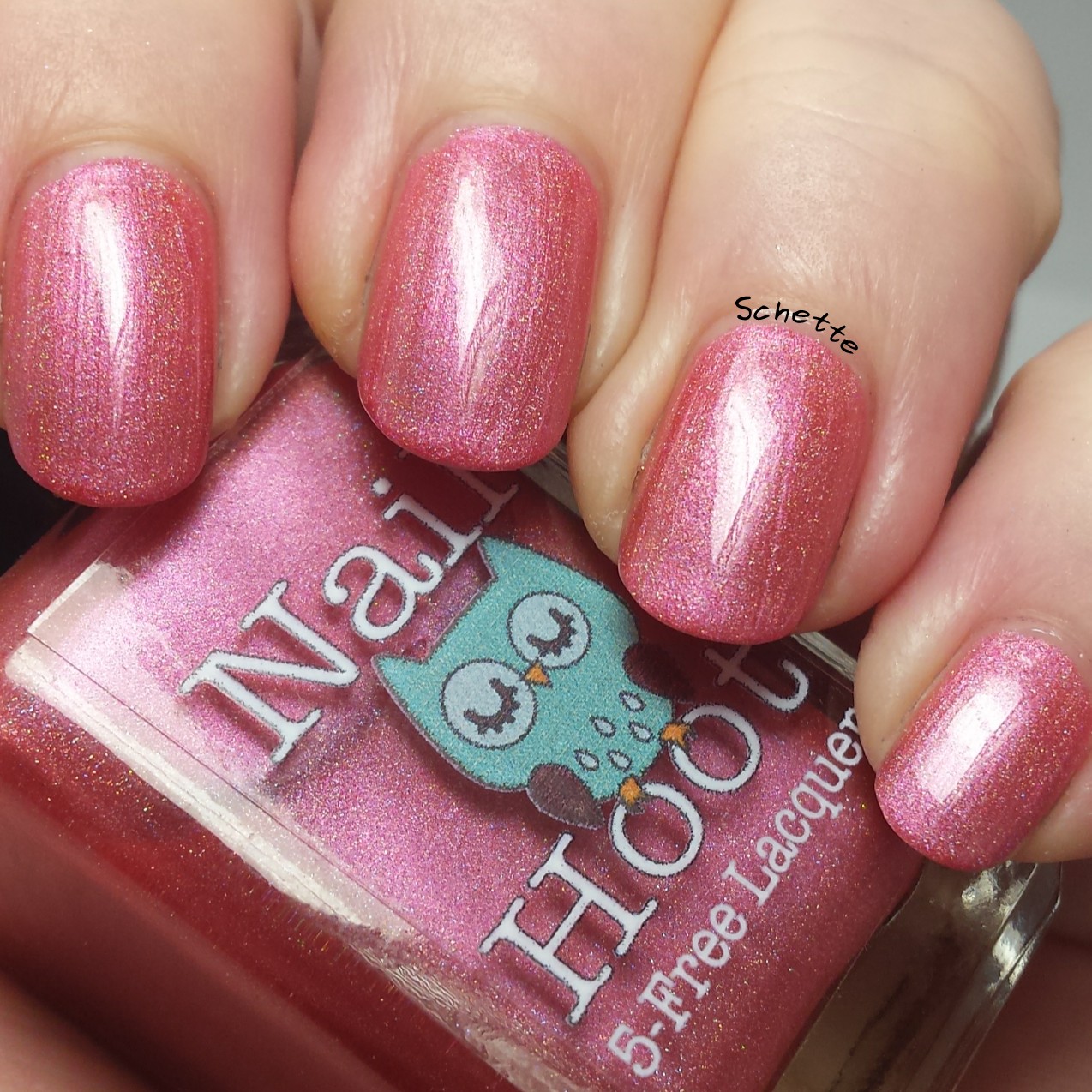 Le second est Numbers holo'd. C'est un rose saumon perlé holo. Il est très joli, et je préfère cette version à la version non holo. Je l'ai posé en deux couches plus top coat.
The second one is Numbers holo'd. This is a pink salmon pearly holo. This is very nice, I do prefer this version to the non holo'd version. I worn it in two coats with top coat.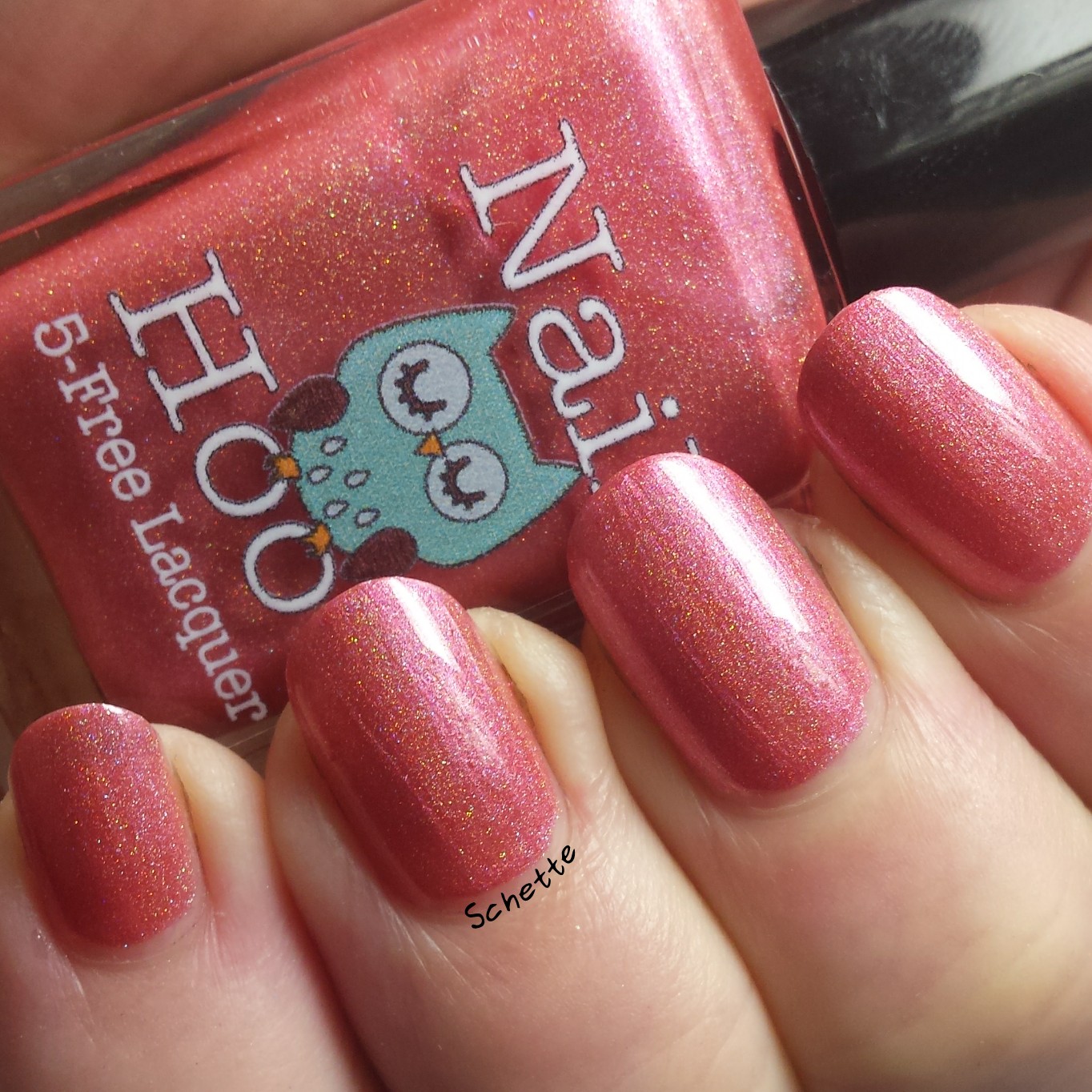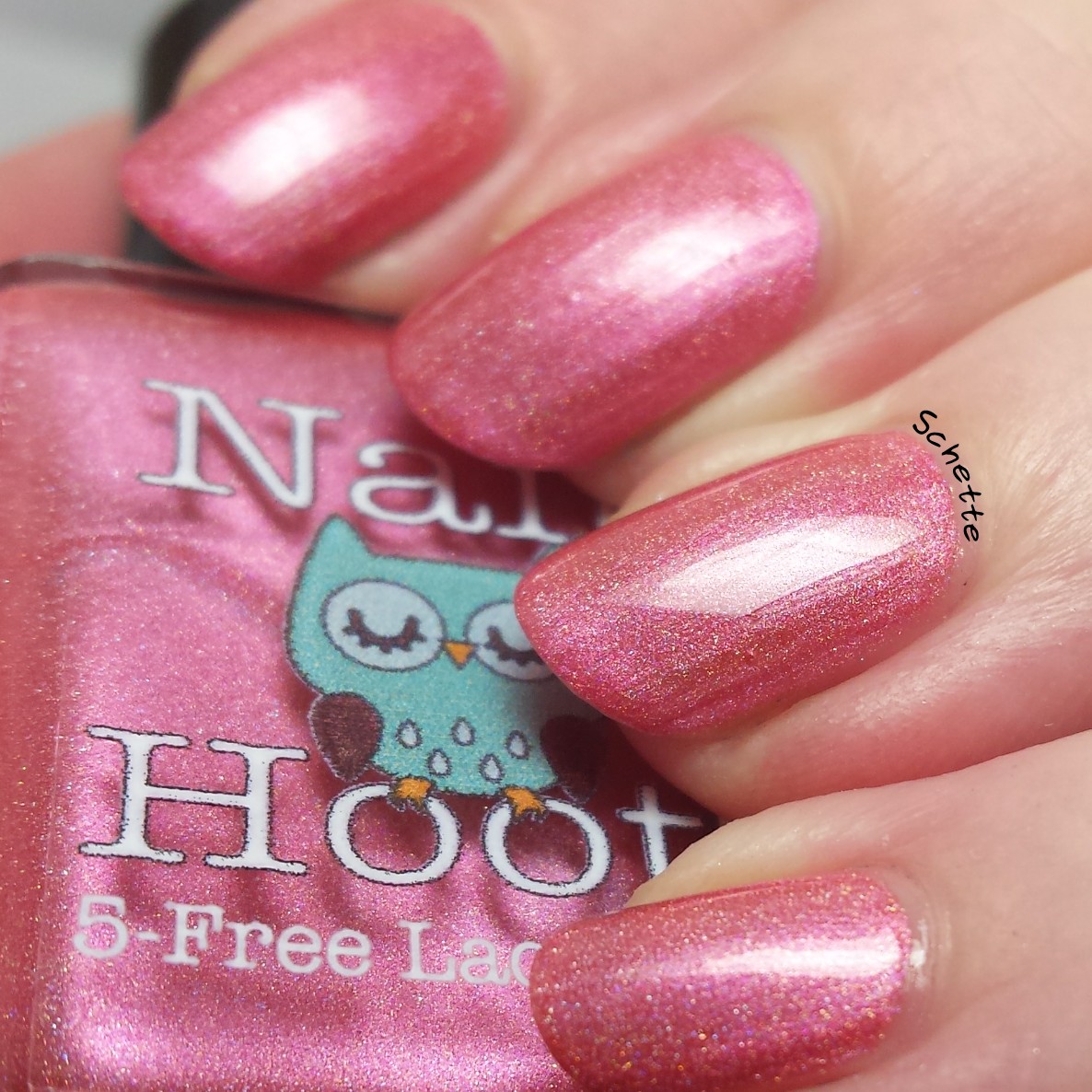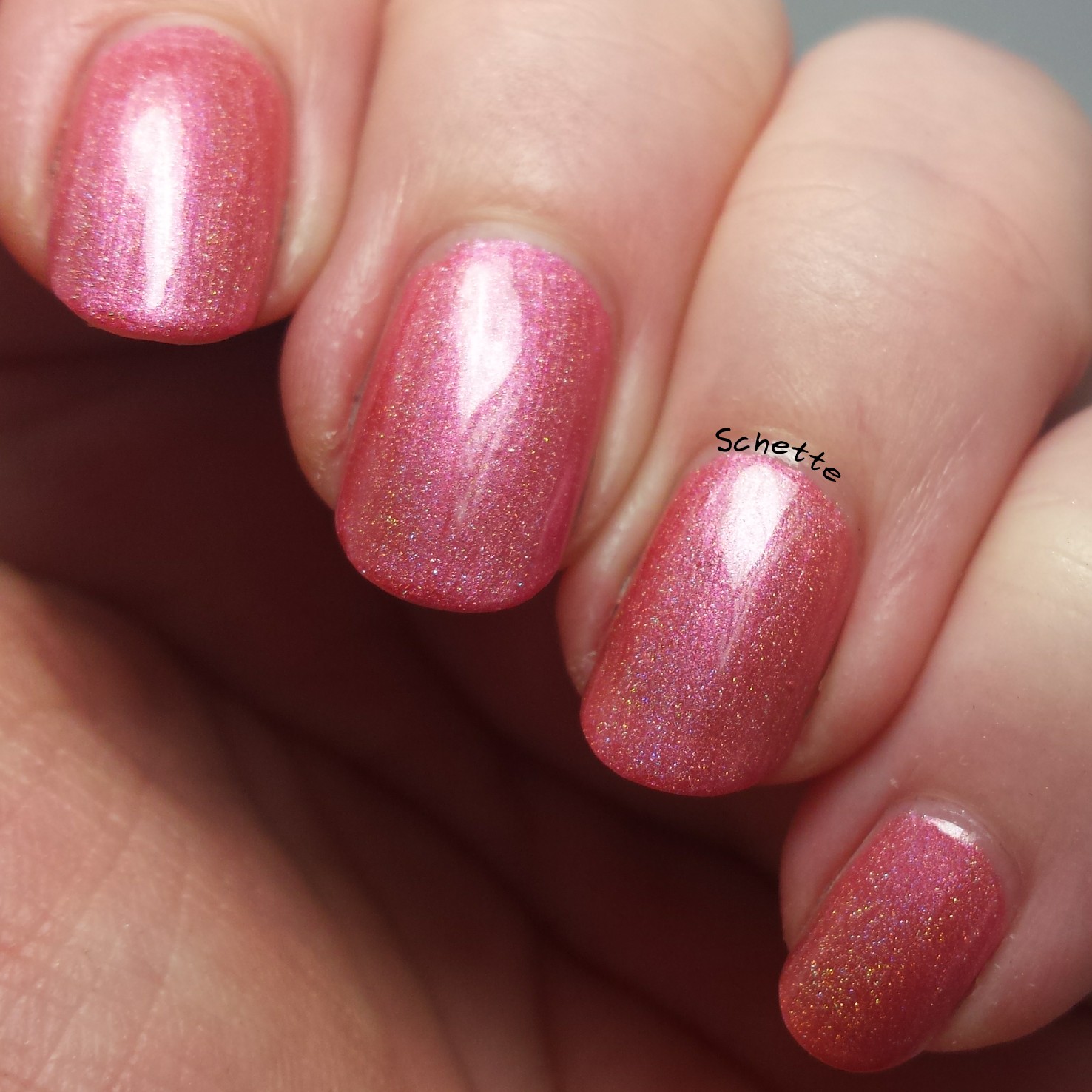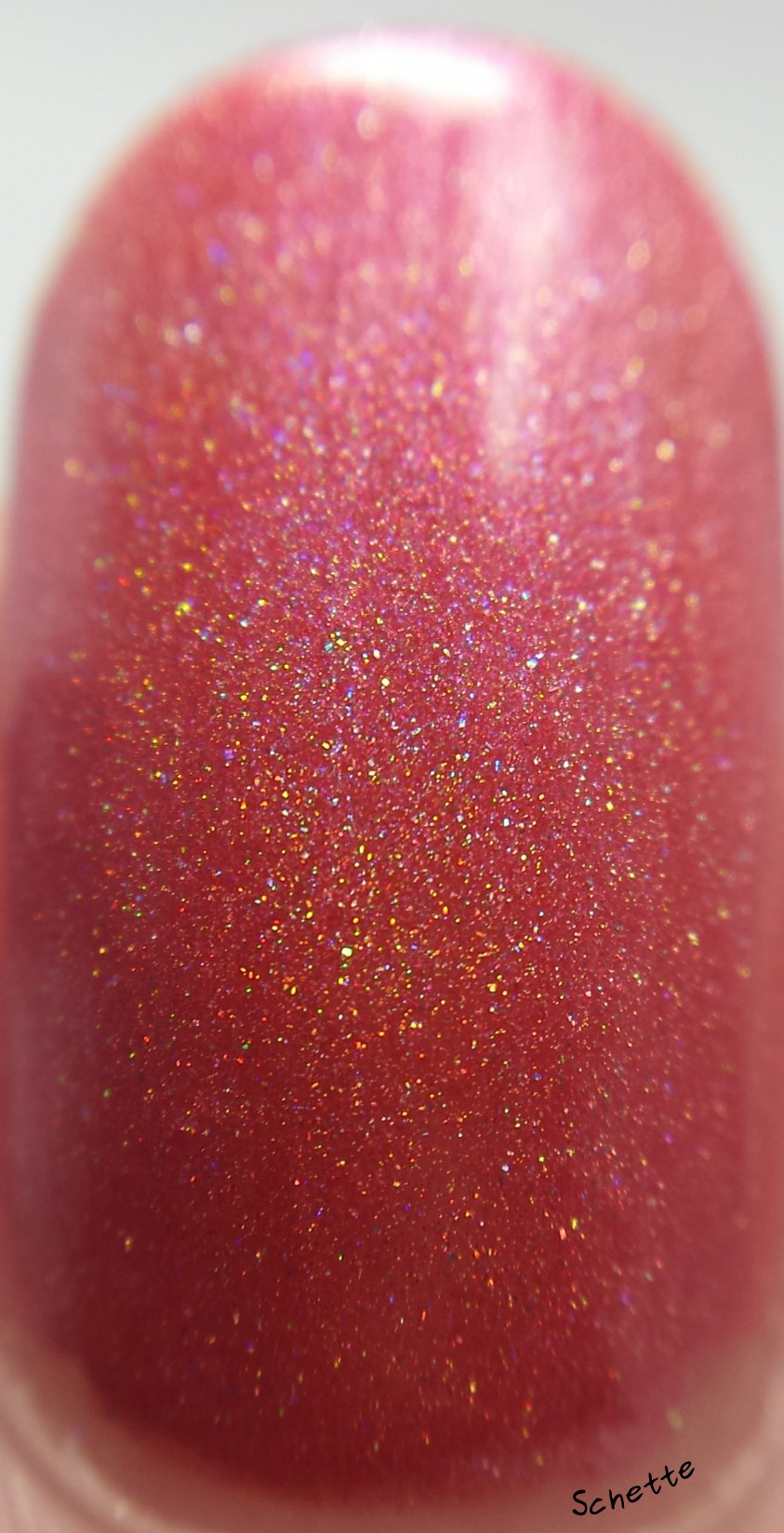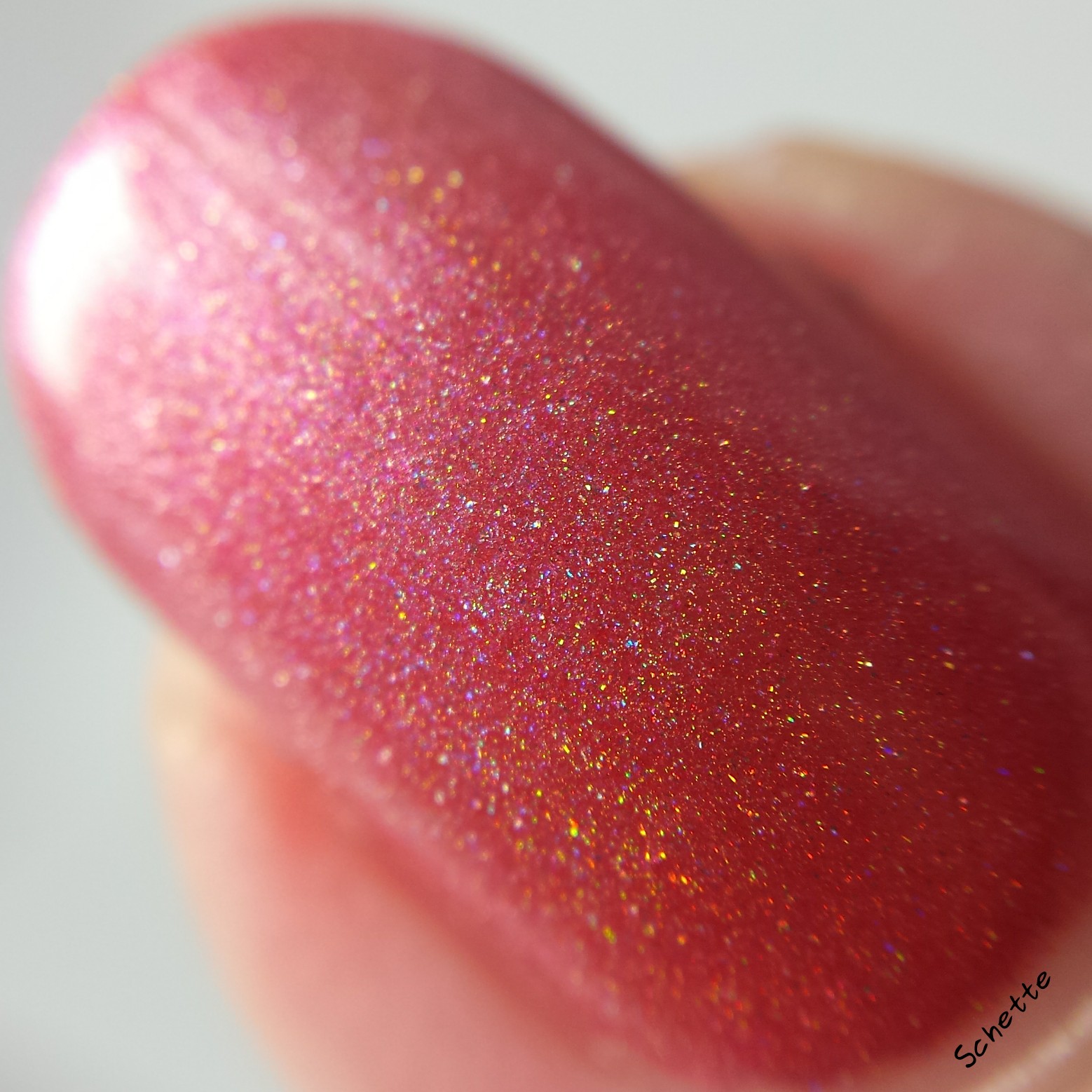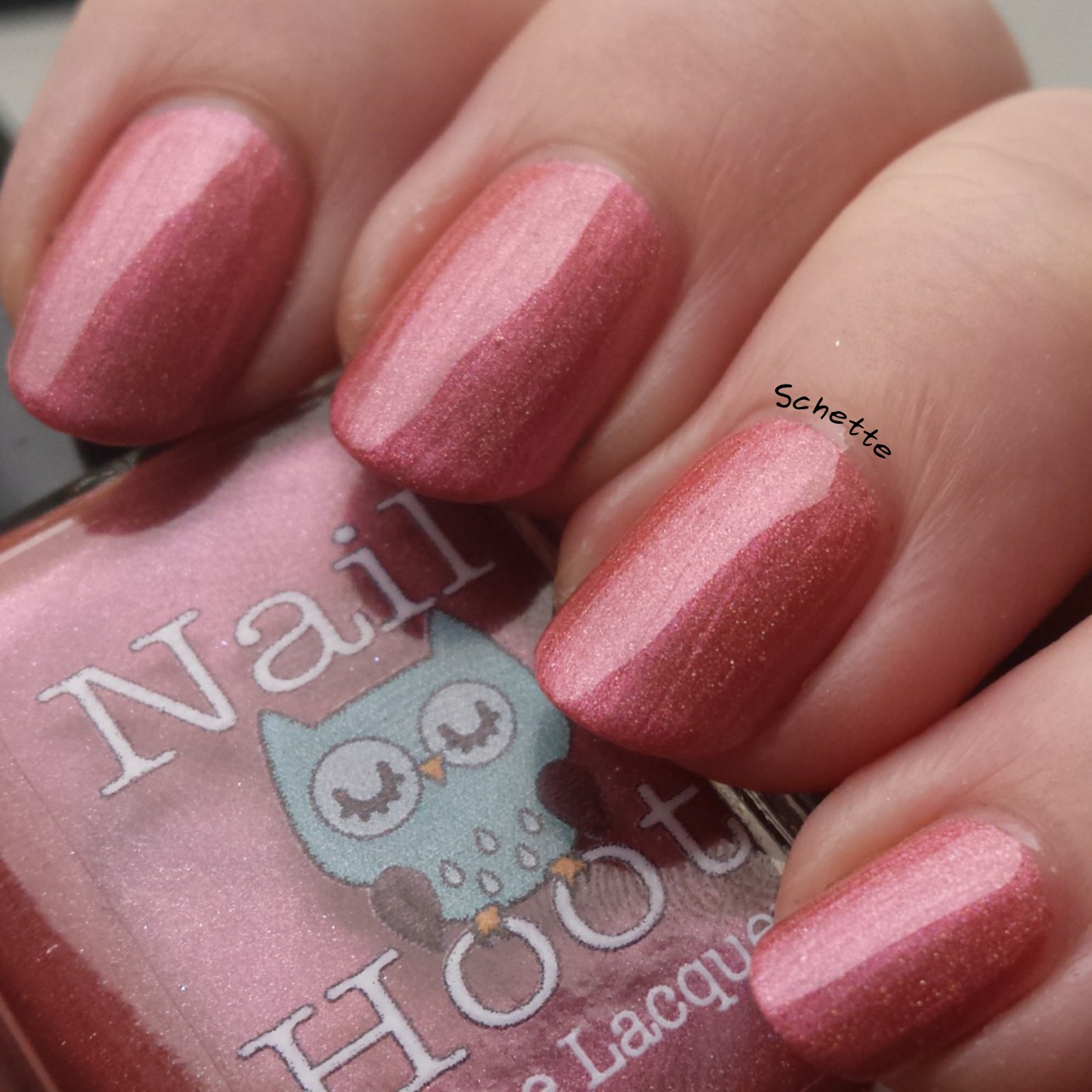 Et à l'ombre.
And in shade.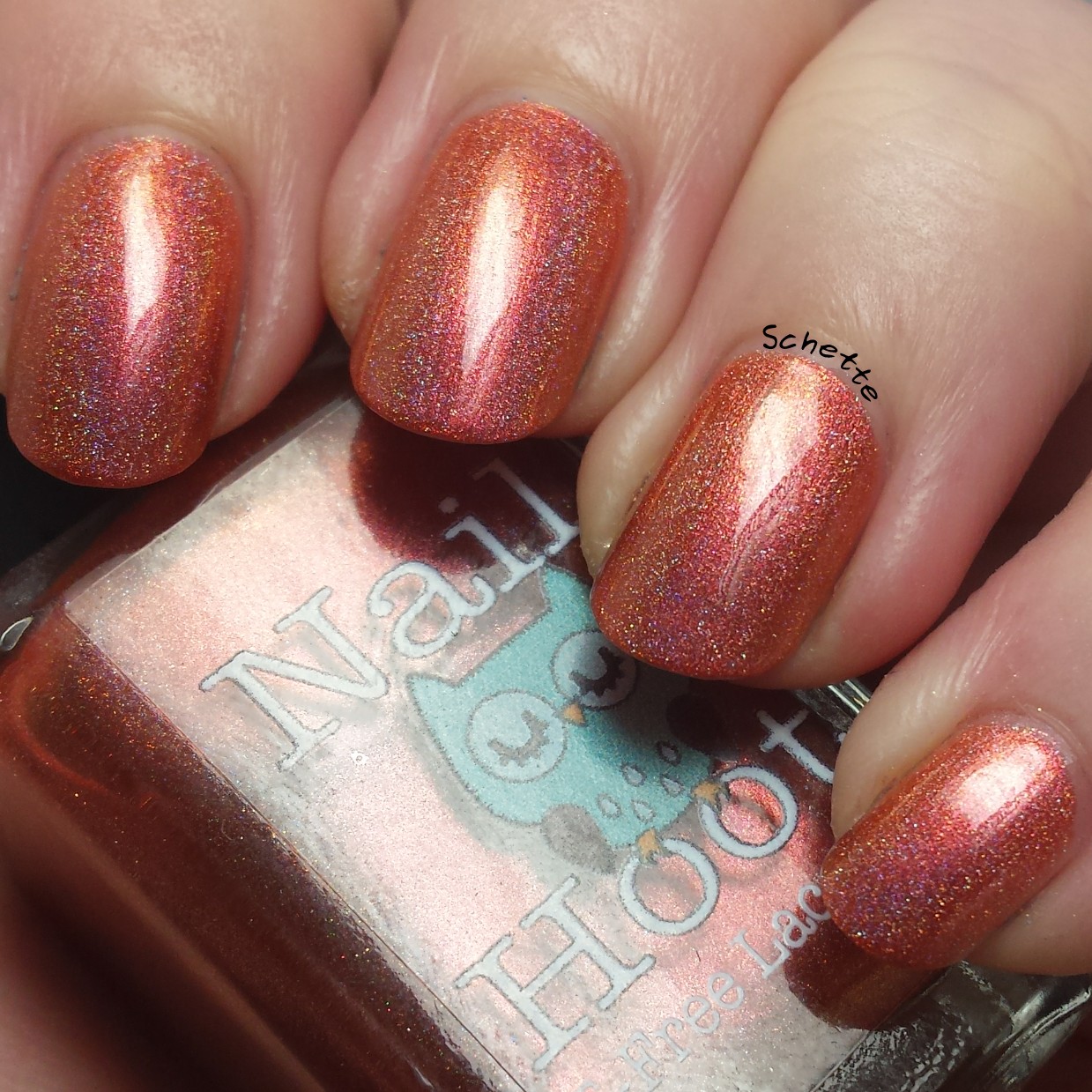 Et j'ai gardé mon favori pour la fin : voici Leviticus Holo'd. Déjà en version non holo j'étais fan de ce duochrome mais là, je le trouve vraiment parfait ! Lui aussi a été posé en deux couches, plus top coat.
And I kept my favorite for the end : this is Leviticus Holo'd. Already in non holo version I was very fan of this one, but there I really find it perfect ! It was also worn in two coats, with top coat.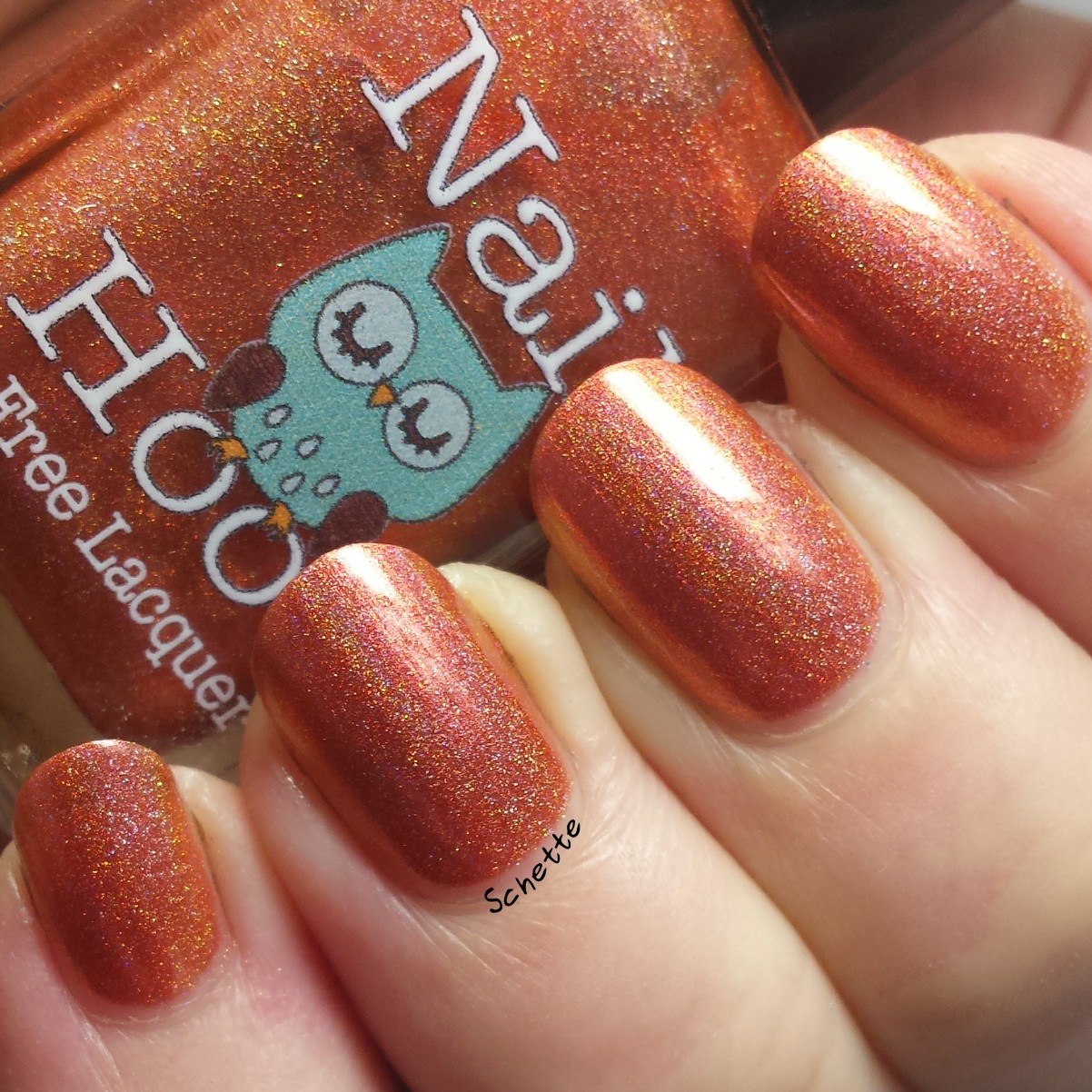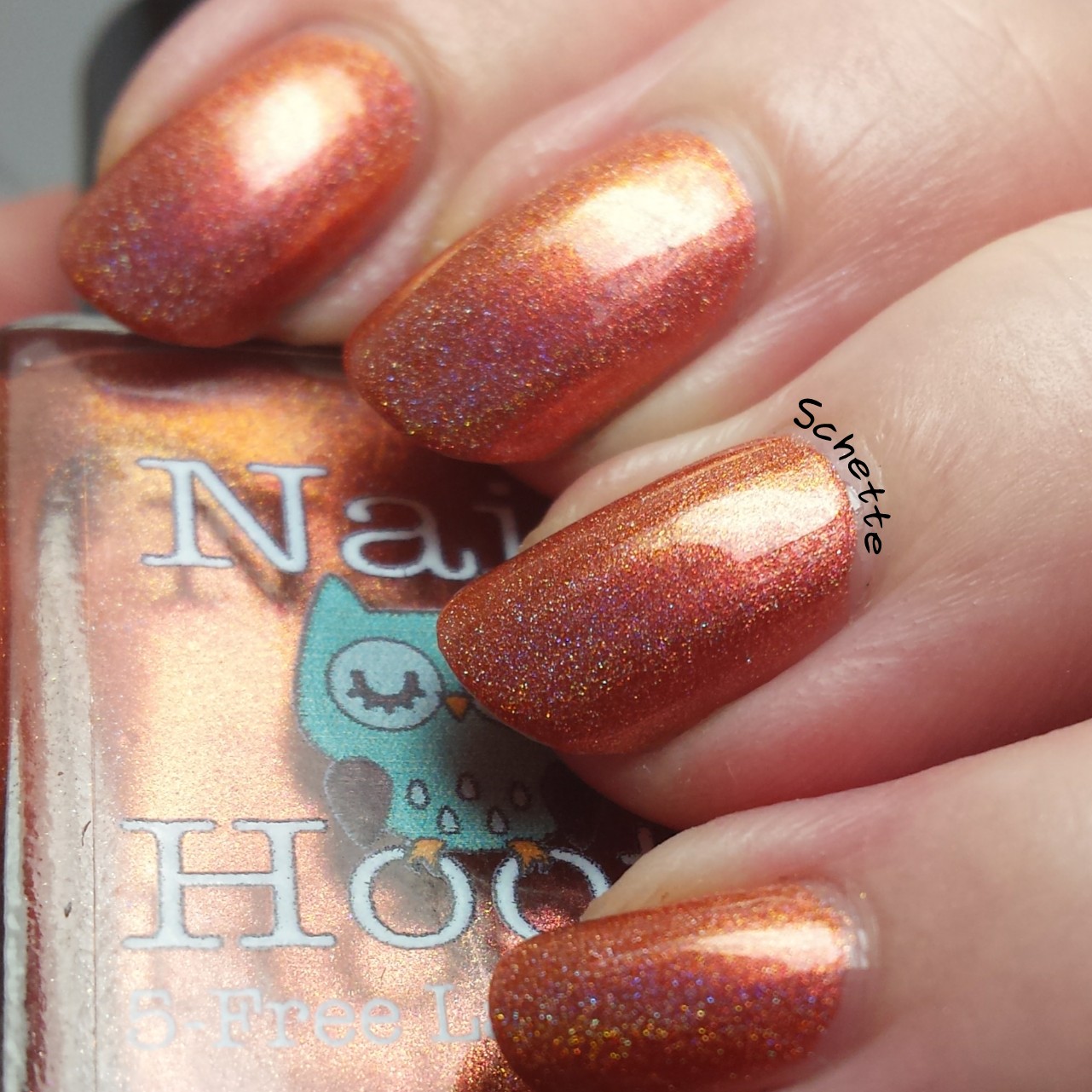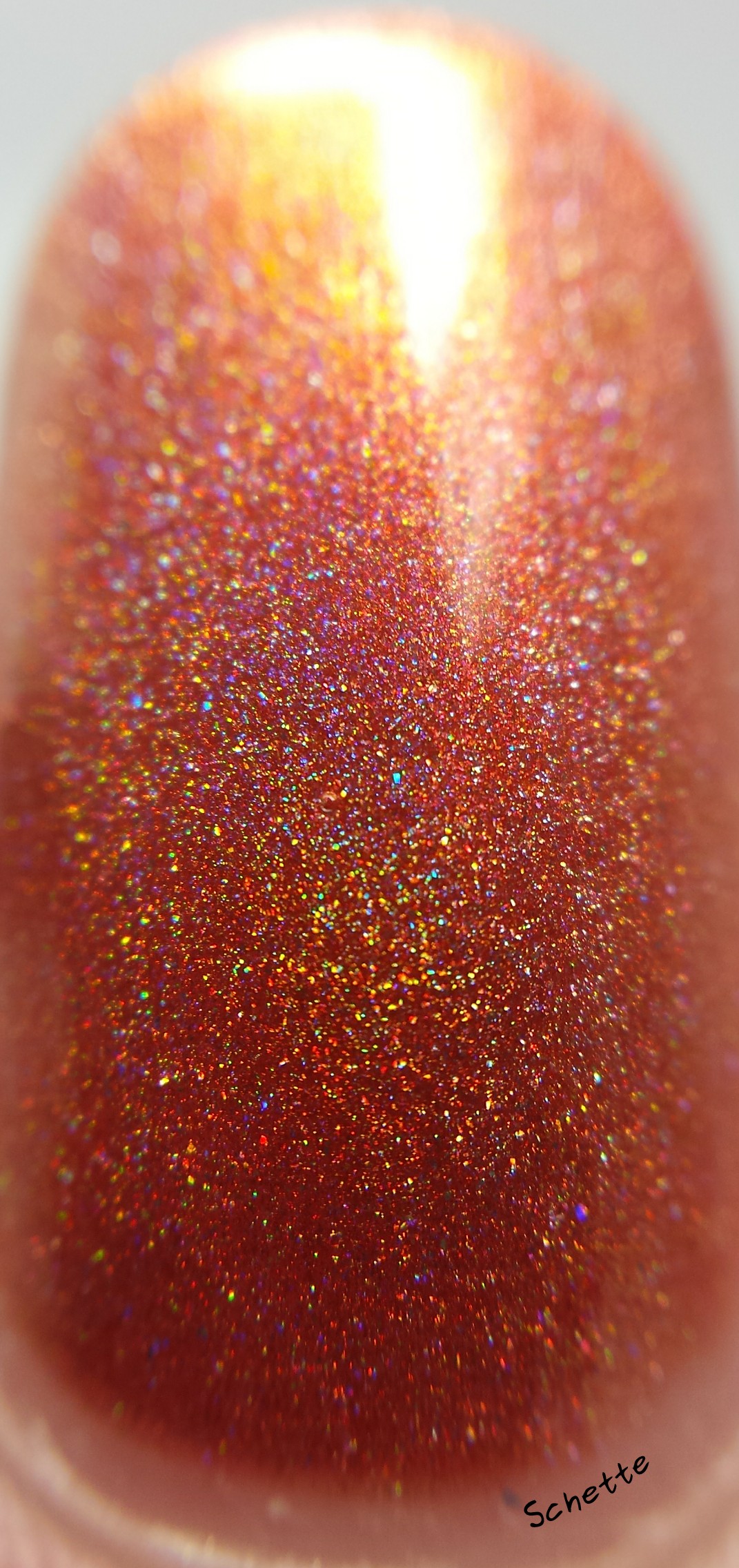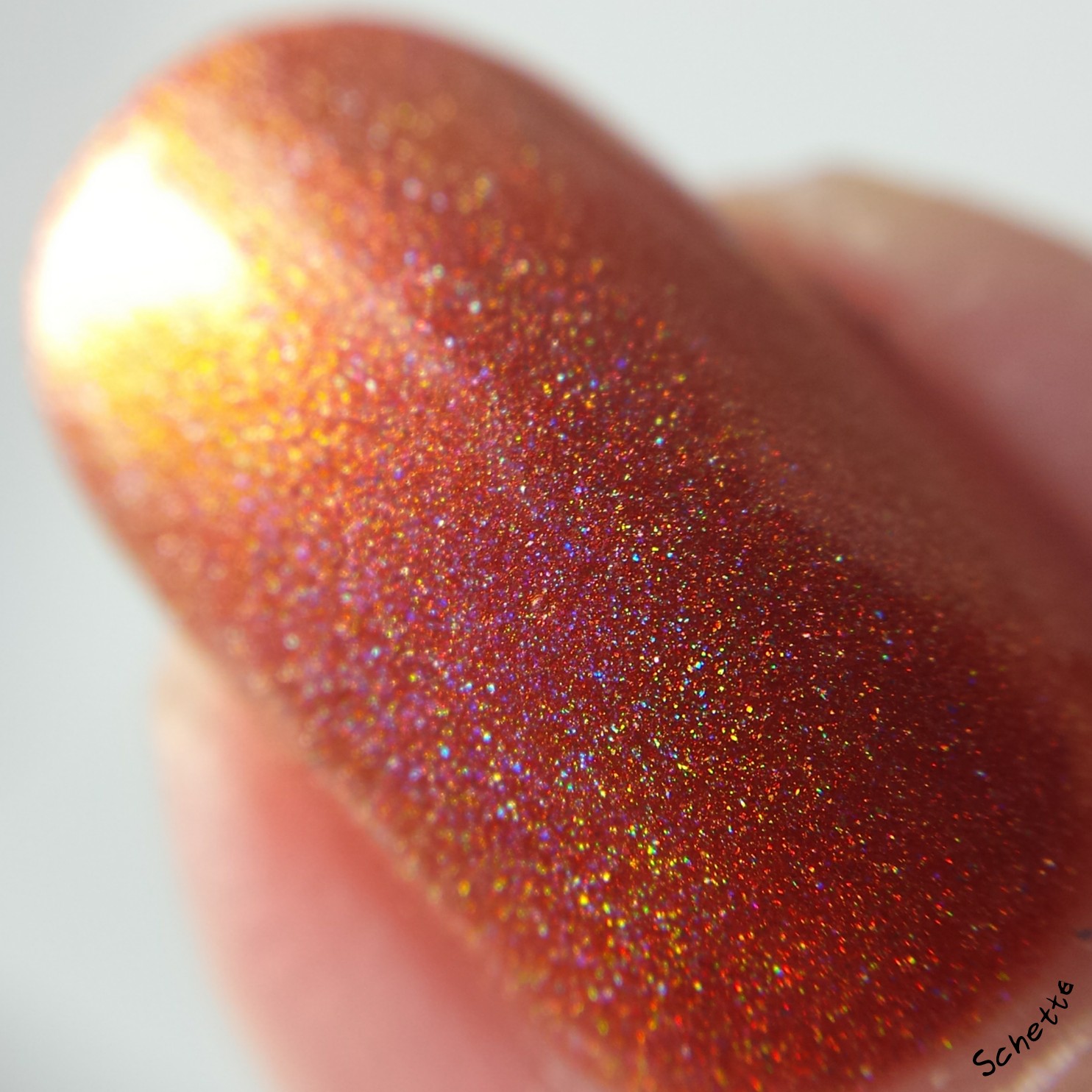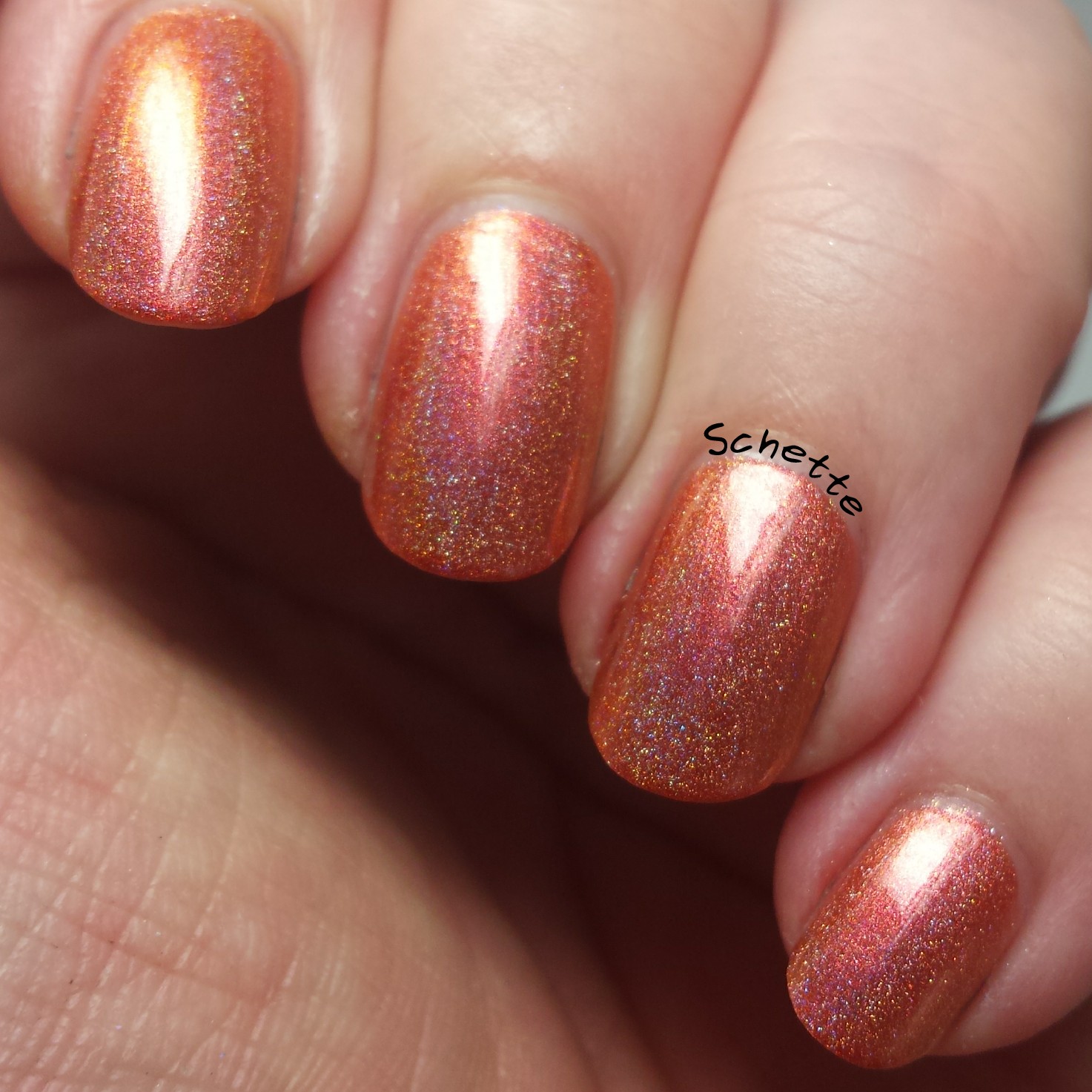 Haaaa ce duochrome, je l'aime <3
Haaaa, this duochrome, I love it <3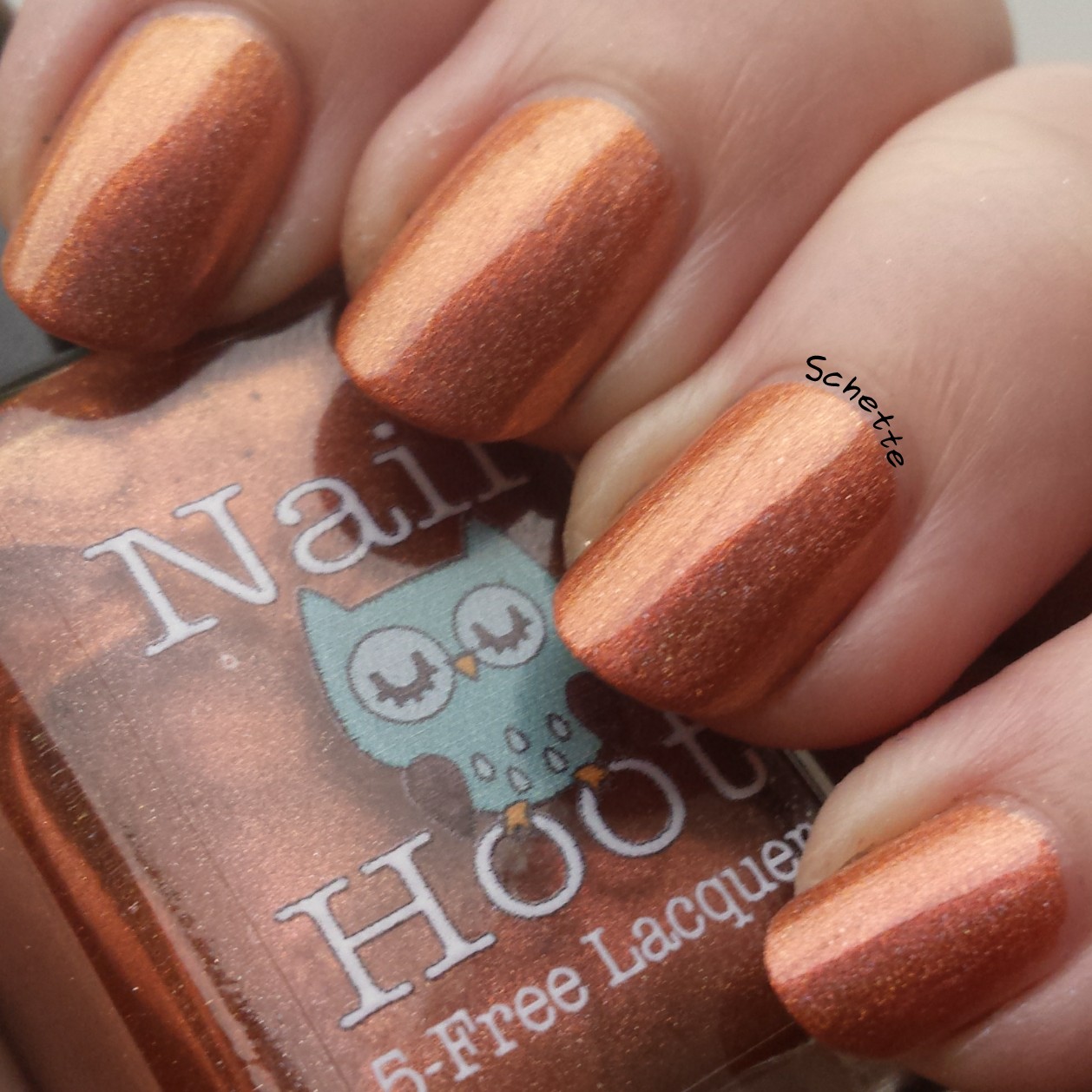 A l'ombre
In shade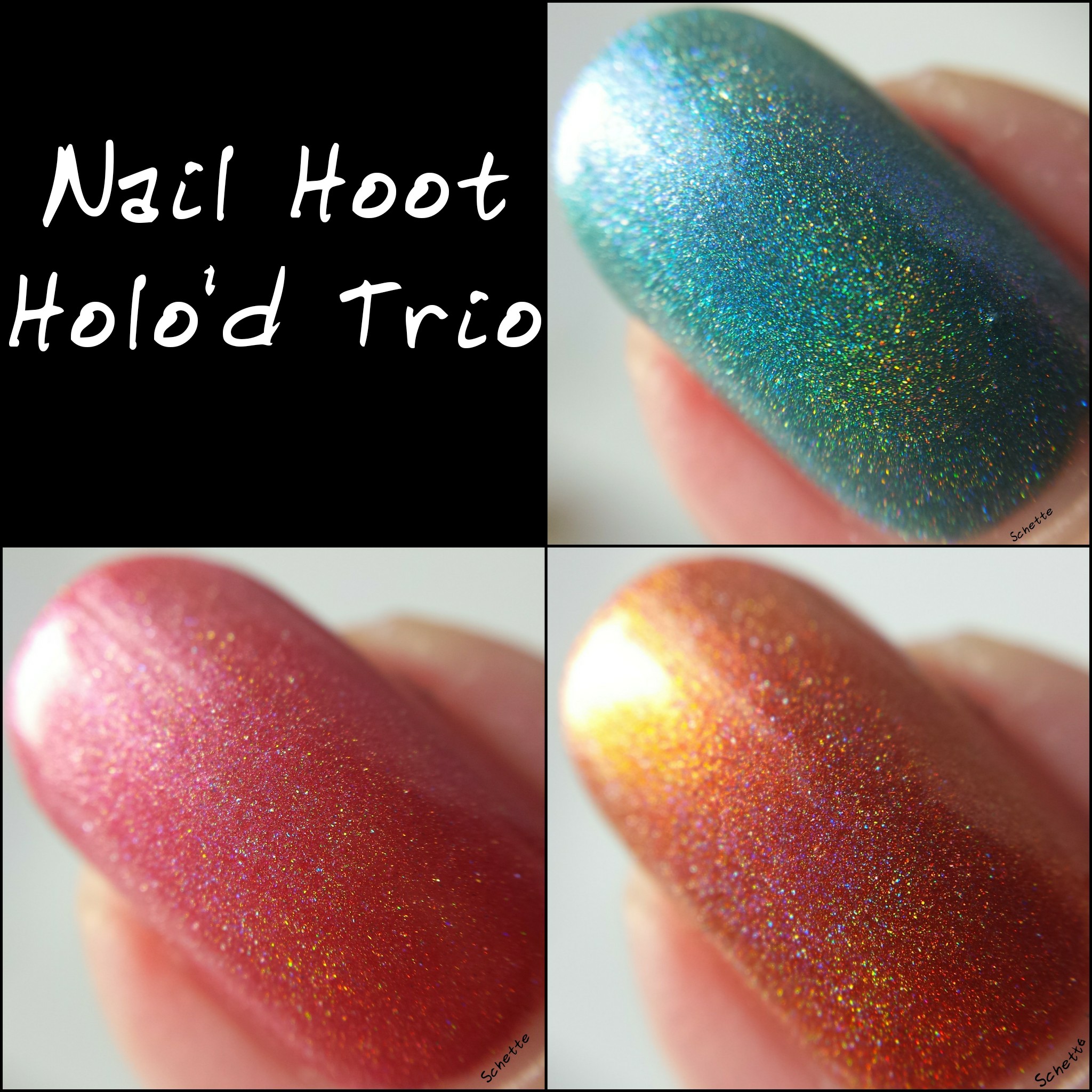 Alors, lequel préférez vous ?
So, which one do you prefer ?
Bilan
J'ai beaucoup aimé ces version holo. C'est vraiment ce que je reprochais à Numbers, il lui manquait un peu d'originalité. Là, je le trouve vraiment super joli. Je trouve le duochrome de Genesis et de Leviticus beaucoup plus interessant dans les versions non holo, mais je préfère la fluidité de la version holo. Un très joli trio en tous cas :) (tous ont été posé en deux couches, plus top coat)
I love a lot this holo'd versions. This is really what I did not liked with Numbers, it miss a little something. Here, I find that it's really pretty. I find the duochrome of Genesis and Leviticus even more interessting in the non holo version, but I really prefer the fluidity of the holo'd version. A very pretty trio in any case :) (All were worn in two coats, with top coat)
Schette, le 2 novembre 2015
Vous pourriez aussi aimer / You can also like :