Nail Hoot : Genesis
PERSONAL PURCHASE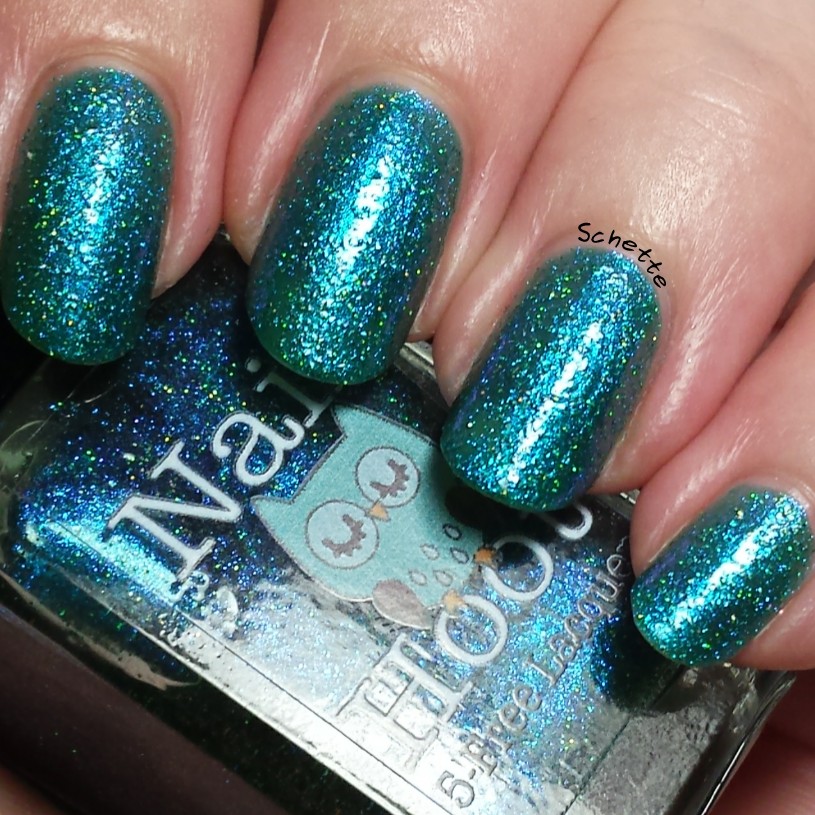 Faisant partie de la collection The Beginning de Nail Hoot, je voulais vous montrer aujourd'hui Genesis. C'est un vernis bleu avec un soupçon de turquoise et de violet, avec des micro glitter dorées. Legèrement texturisé et super lumineux.
Part of The Beginning Collection from Nail Hoot, I wanted to show you today Genesis. This is a Blue polish with hints of teal and purple. Filled with gold micro glitter. Subtly textured and very reflective.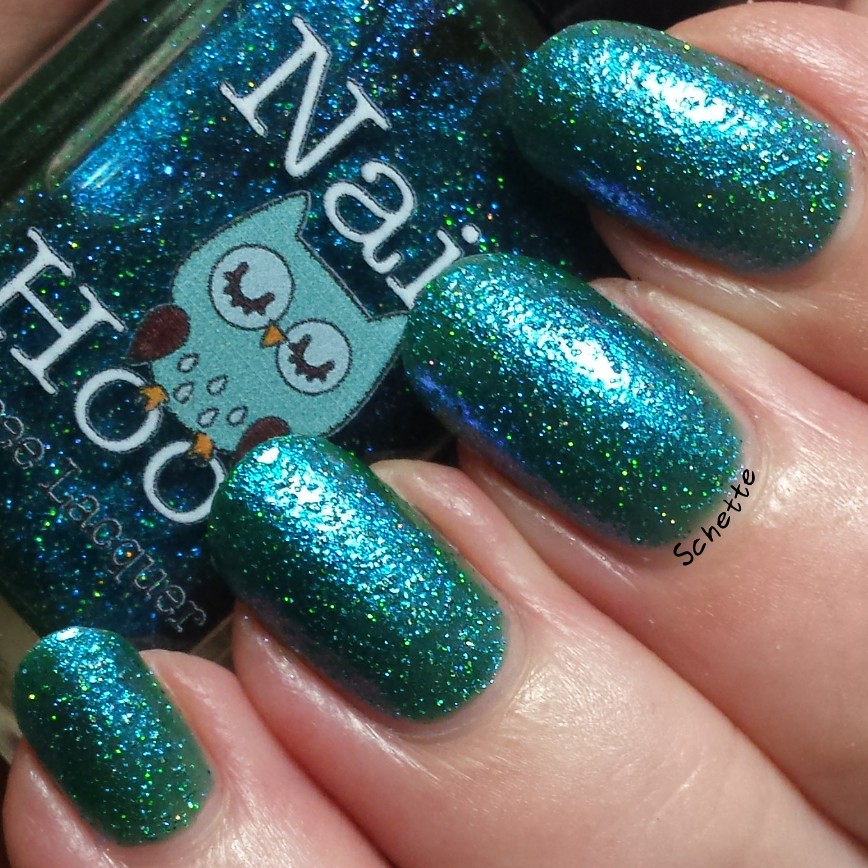 Pour commencer en lumière artificielle, l'effet texturé le rend assez diffus à prendre en photo. On voit bien le coté turquoise et les pailletes dorées.
To start, with artificial light, the textured effect make it quite diffuse to picture. We can pretty see the teal side and the golden micro glitter.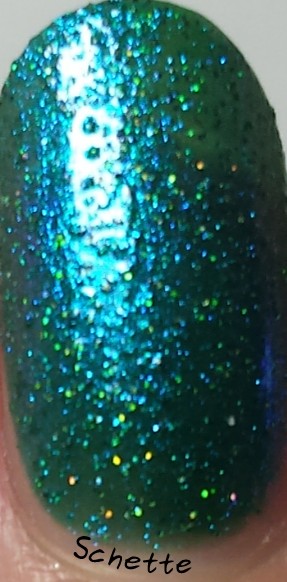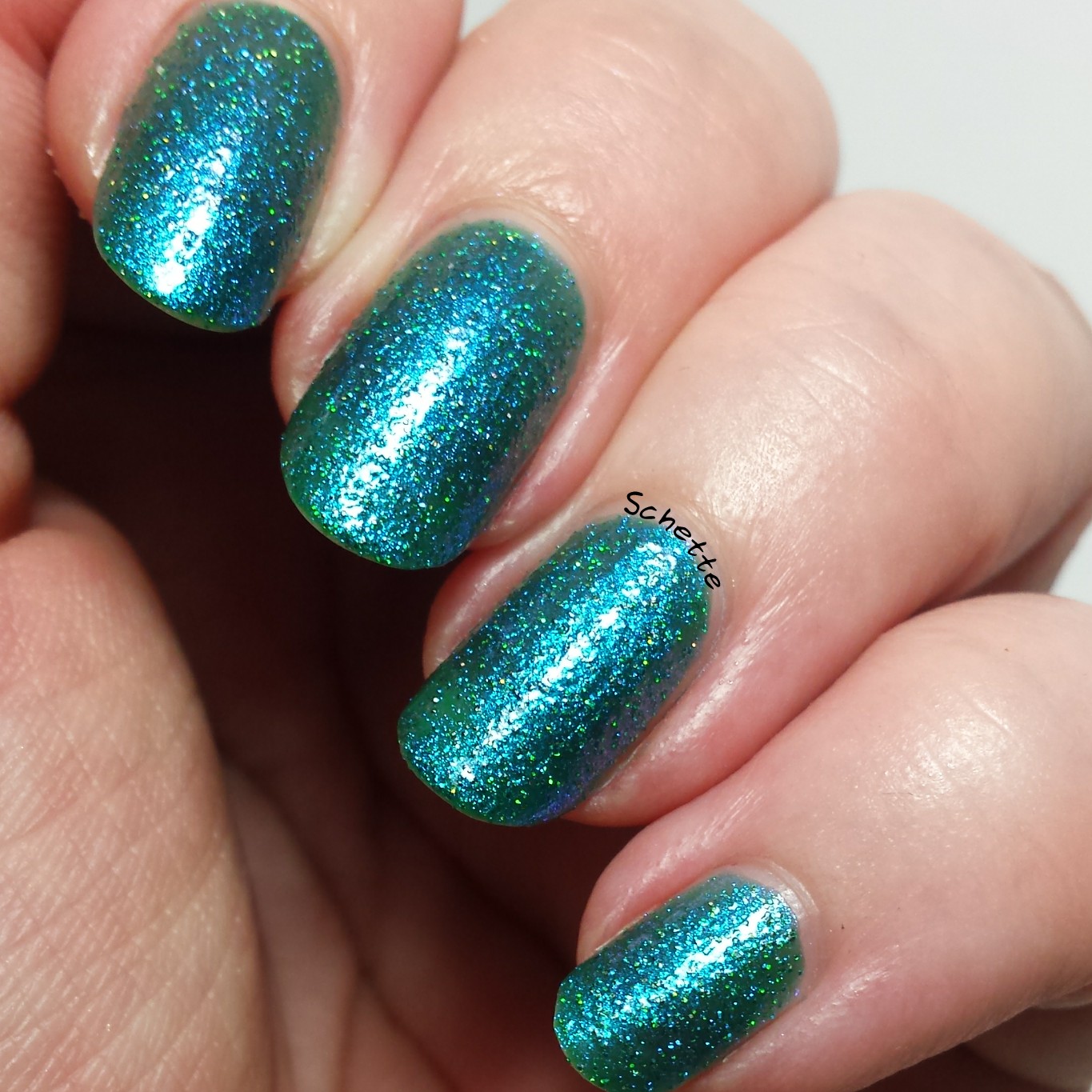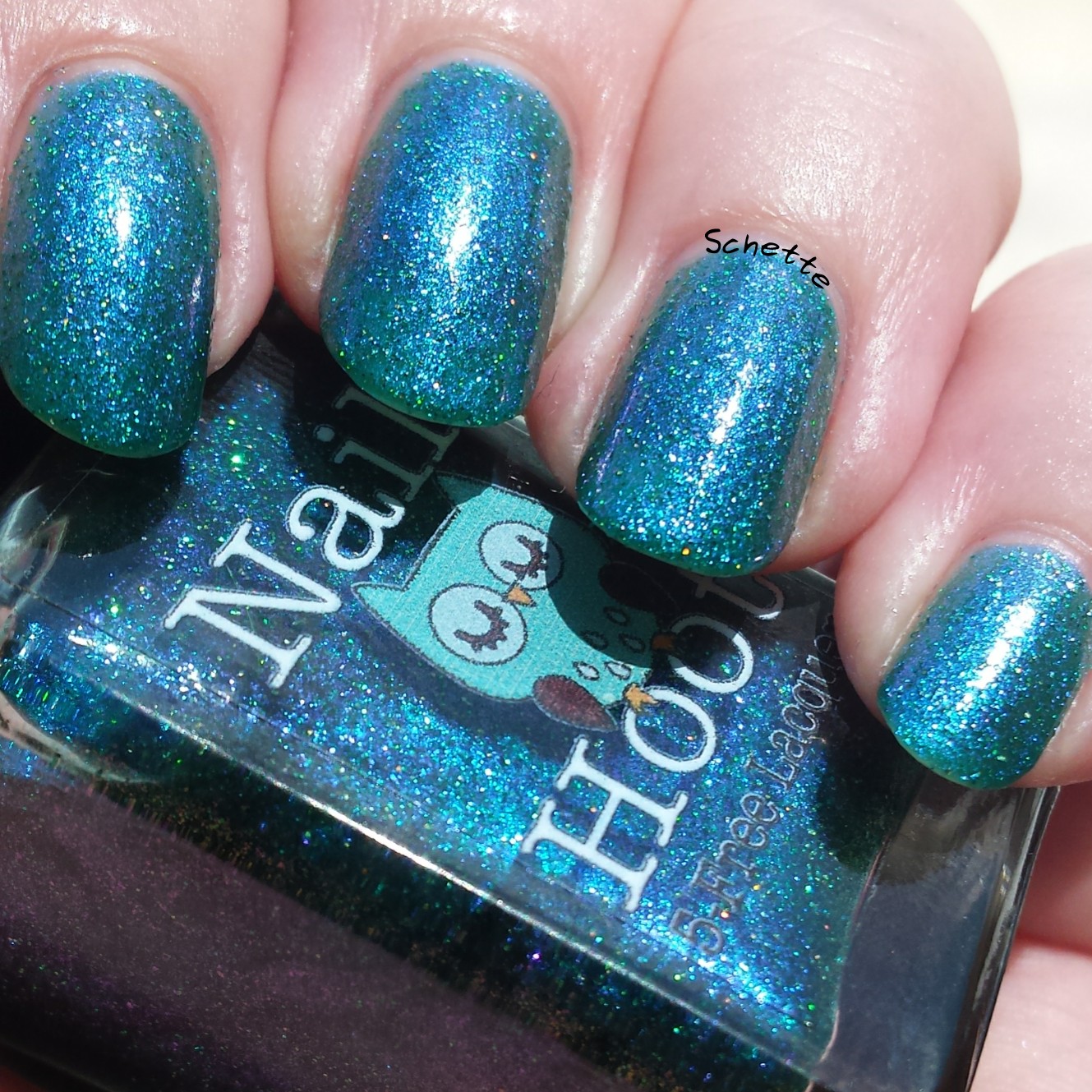 Au soleil, il apparait beaucoup plus bleu et on voit légèrement le coté violet.
With sun, it appears much more blue and we can lightly see the purple side.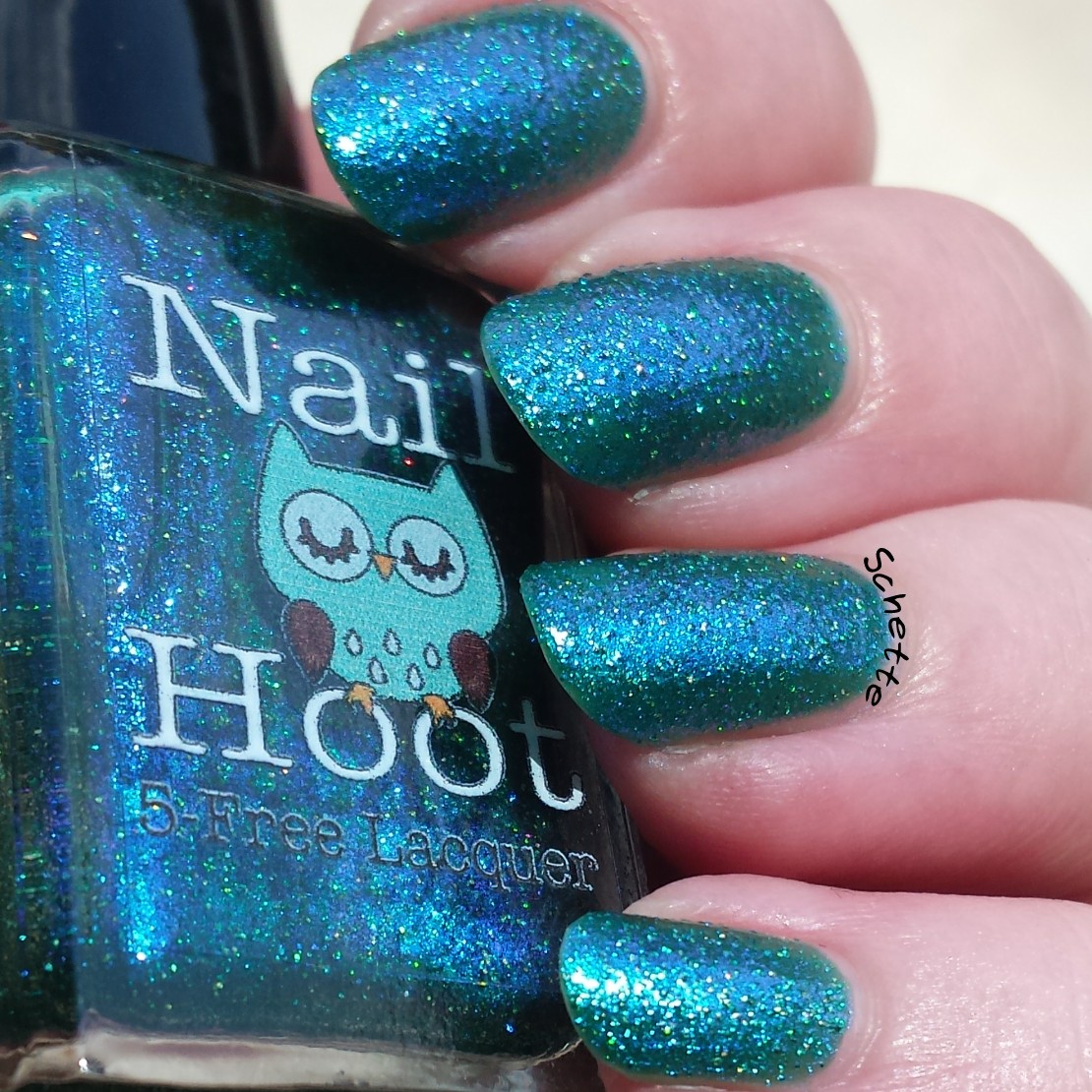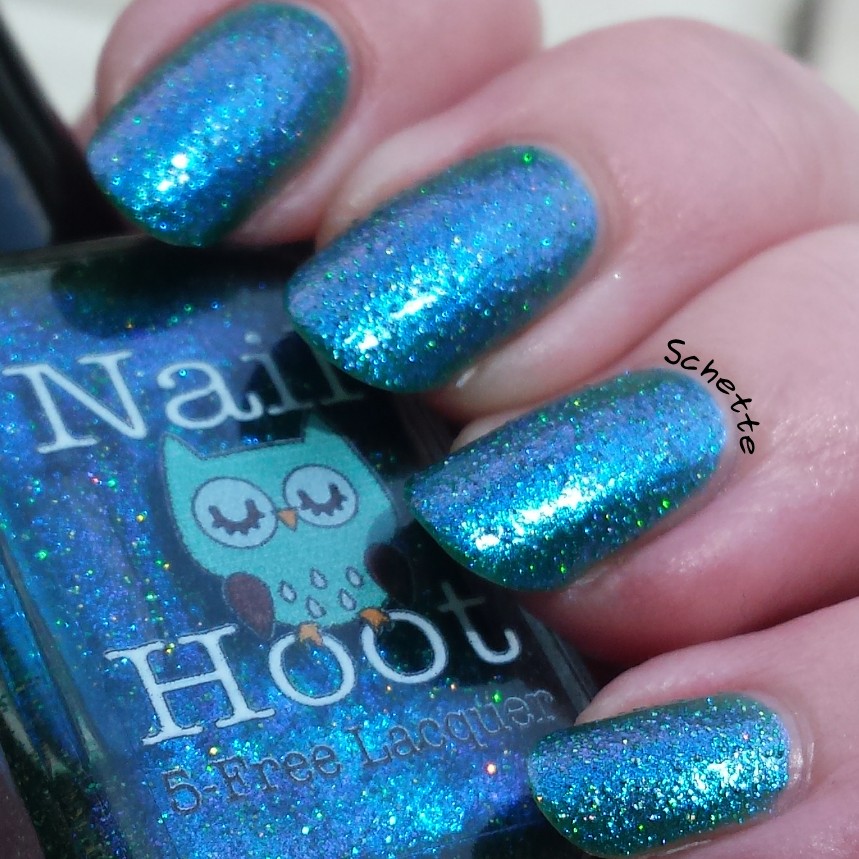 Juste parce que j'aime beaucoup cette photo parce qu'on peut presque y voir les pailletes dancer.
Just because I loved a lot this shot because she almost can see the sparkles dancing.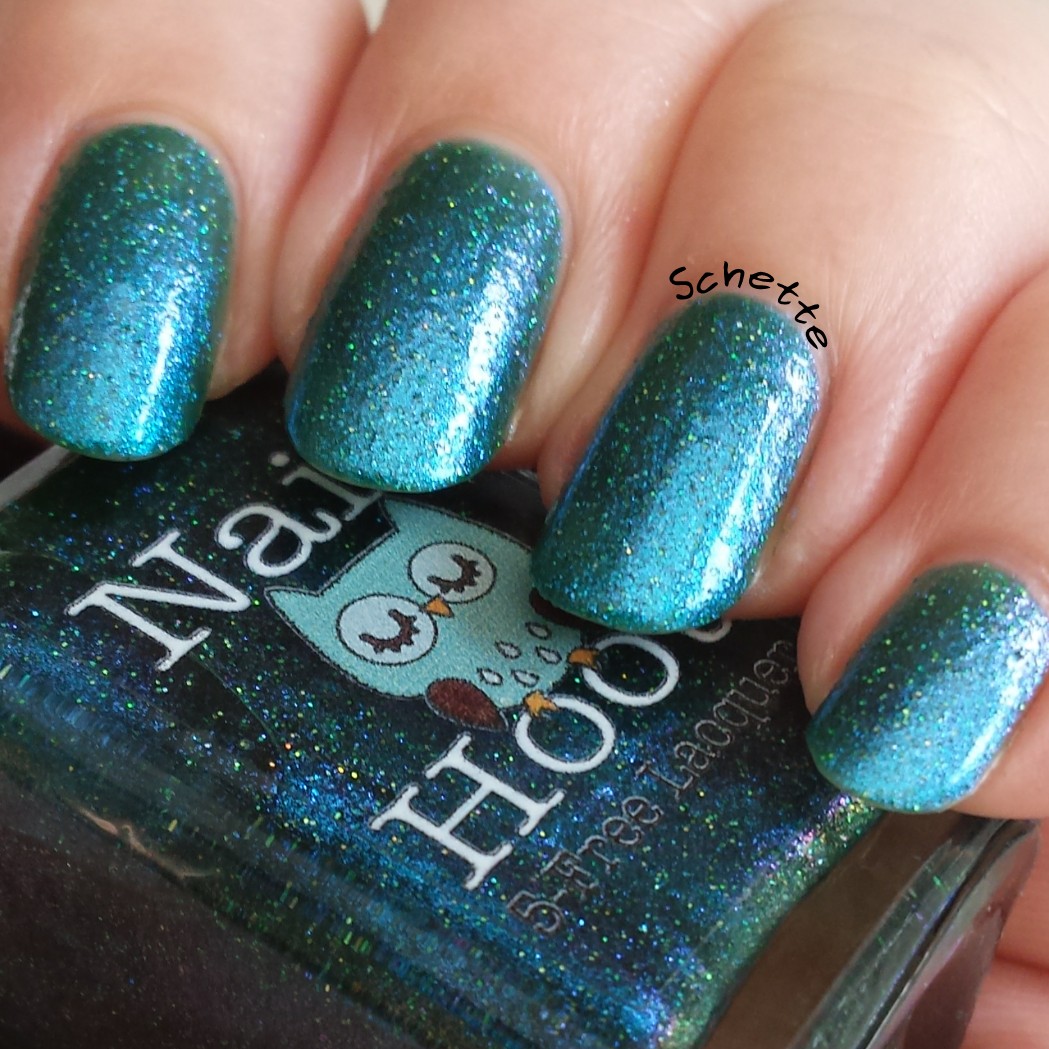 En intérieur, avec une lègère lumière naturelle.
In door, with a subtile natural light.
En intérieur, presque à l'ombre, pour voir le coté violet.
Indoor, almost in shade, to see the purple side.
Bilan
C'était mon premier essai chez Nail Hoot. Deux collections sont déjà sorties, Genesis fait partie de la seconde. L'application est standard et le séchage est rapide. Je l'ai posé en deux couches plus top coat. Je vous montre bientôt d'autres vernis de la marque :)
That was my first try at Nail Hoot's. Two collections are already released. Genesis is part of the second. The application is normal and the dry fast. I worn it in two coats with top coat. I will show you soon other polish of the brand :)
Schette, le 23 aout 2015
Vous pourriez aussi aimer / You can also like :