Nail Hoot : Talon Super Swatch & Peel Base Coat
PRESS SAMPLE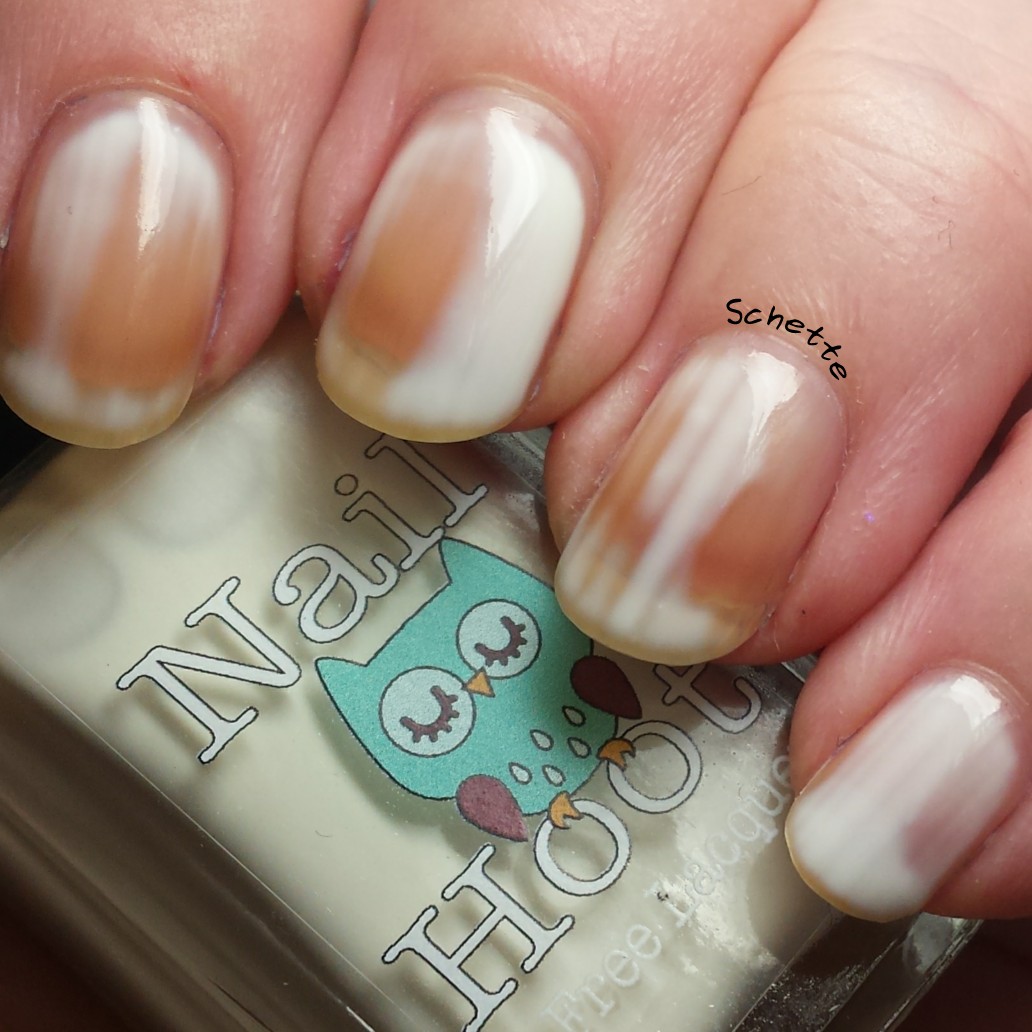 Nail Hoot a pensé à nous autres les swatcheuses et a sorti une base absolument géniale pour 4.99$. Je voulais juste vous montrer rapidement cela parce que si vous swatchez vous en avez vraiment besoin. Je l'ai posé et je suis allée tout de suite prendre la photo dans ma lightbox. Comme vous pouvez le voir, il a quasiment séché juste ce temps là ! (Désolée pour mes ongles jaunis, j'avais swatché toute la journée la veille).
Nail Hoot think about us swatchers and released an amazing peel base for $4.99 that is just amazing. I just wanted to show you quickly that because if you swatch you really need it. I put it and goes to my lightbox to show you this. You can see that almost everything is dry ! (Sorry for my yellow nails, I swatched a lot the day before).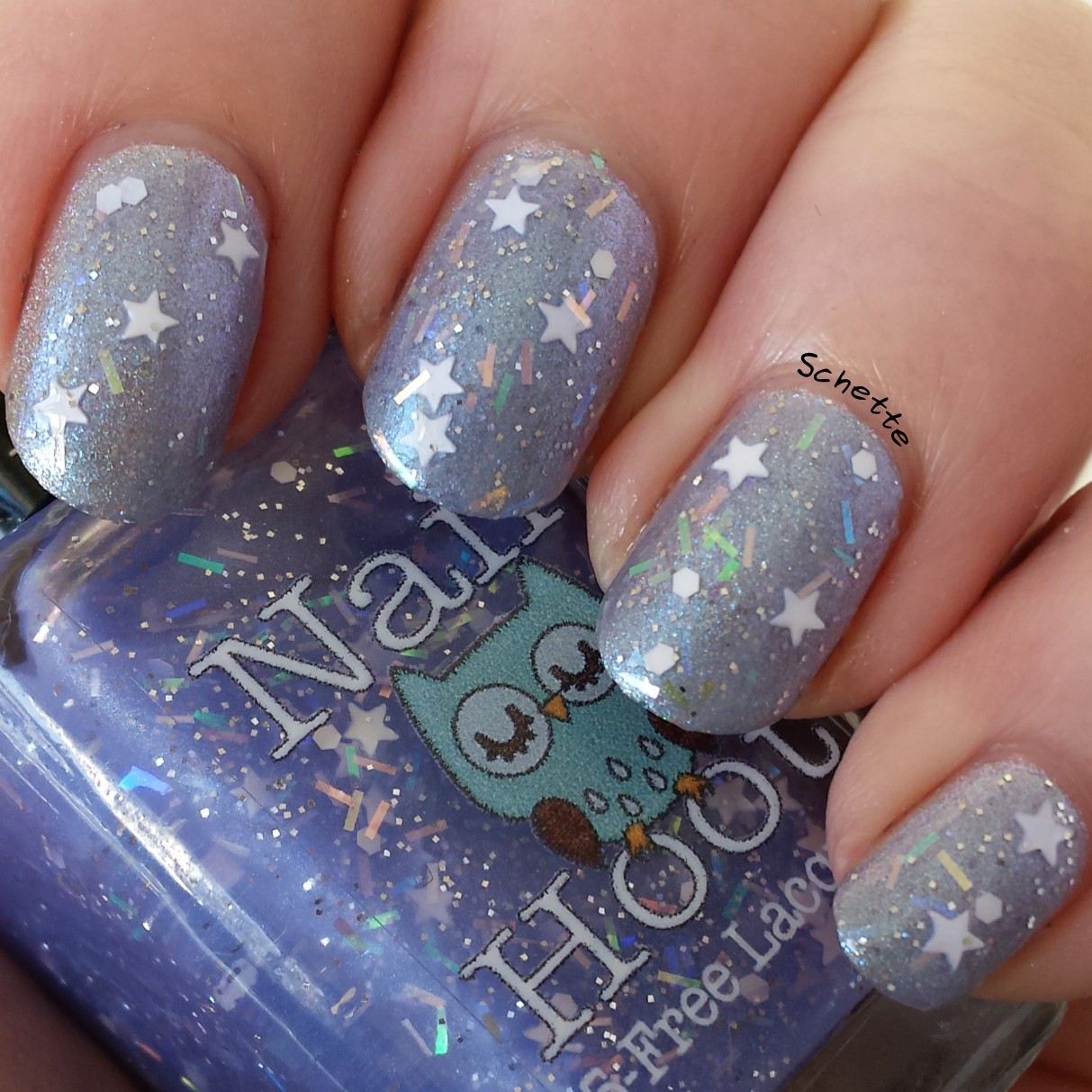 J'ai donc posé la base, puis 3 couches de Jonah and the big fish, une couche de top coat, une couche de star of Bethlehem, une couche de top coat.
So I put the base, then 3 coats of Jonah and the big fish, a coat of top coat, a coat of star of Bethlehem, and then a coat of top coat.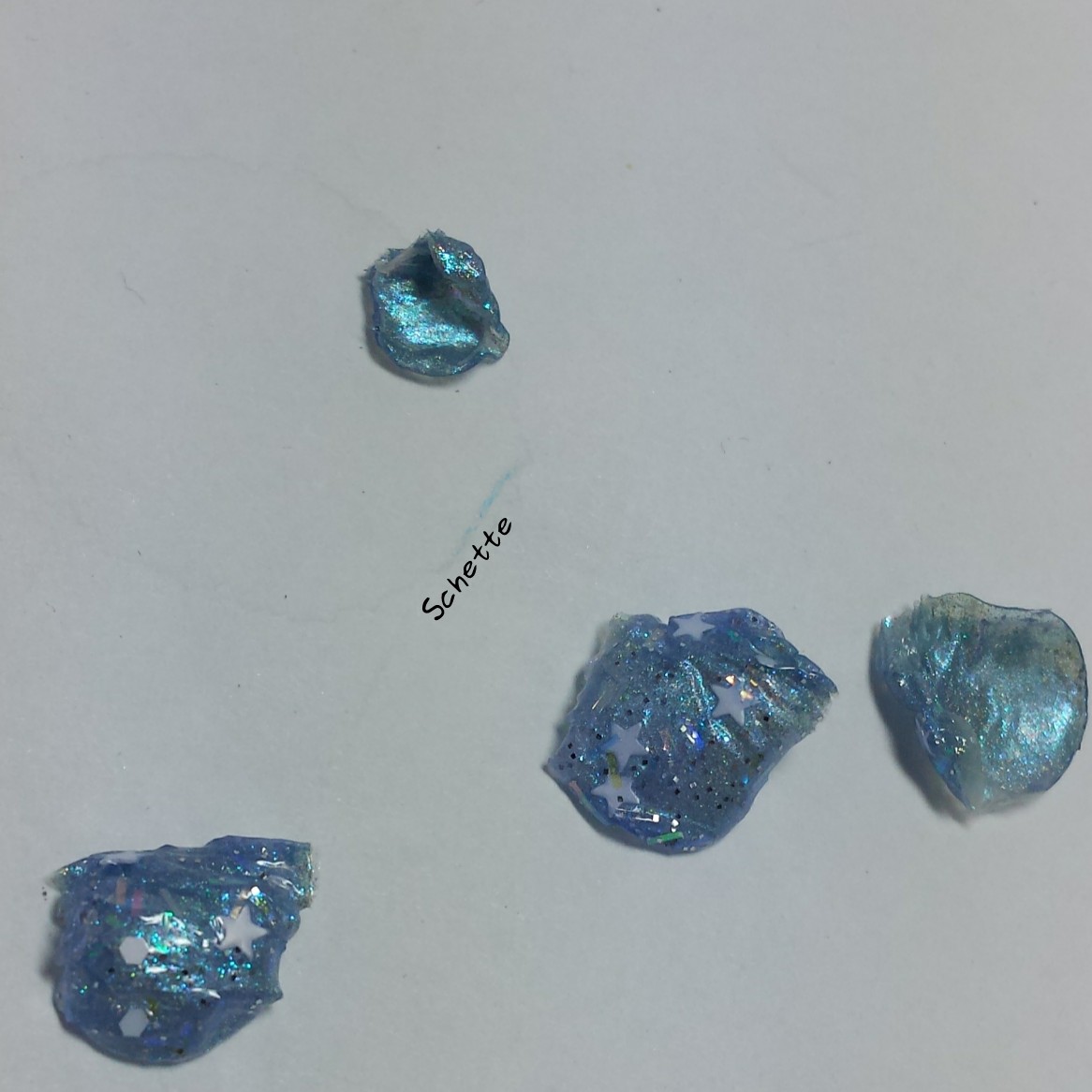 Avec juste une pression près des cuticules, le vernis est parti en une seule pièce !
With just a little pressure near the cuticule, and the polish just go in one piece !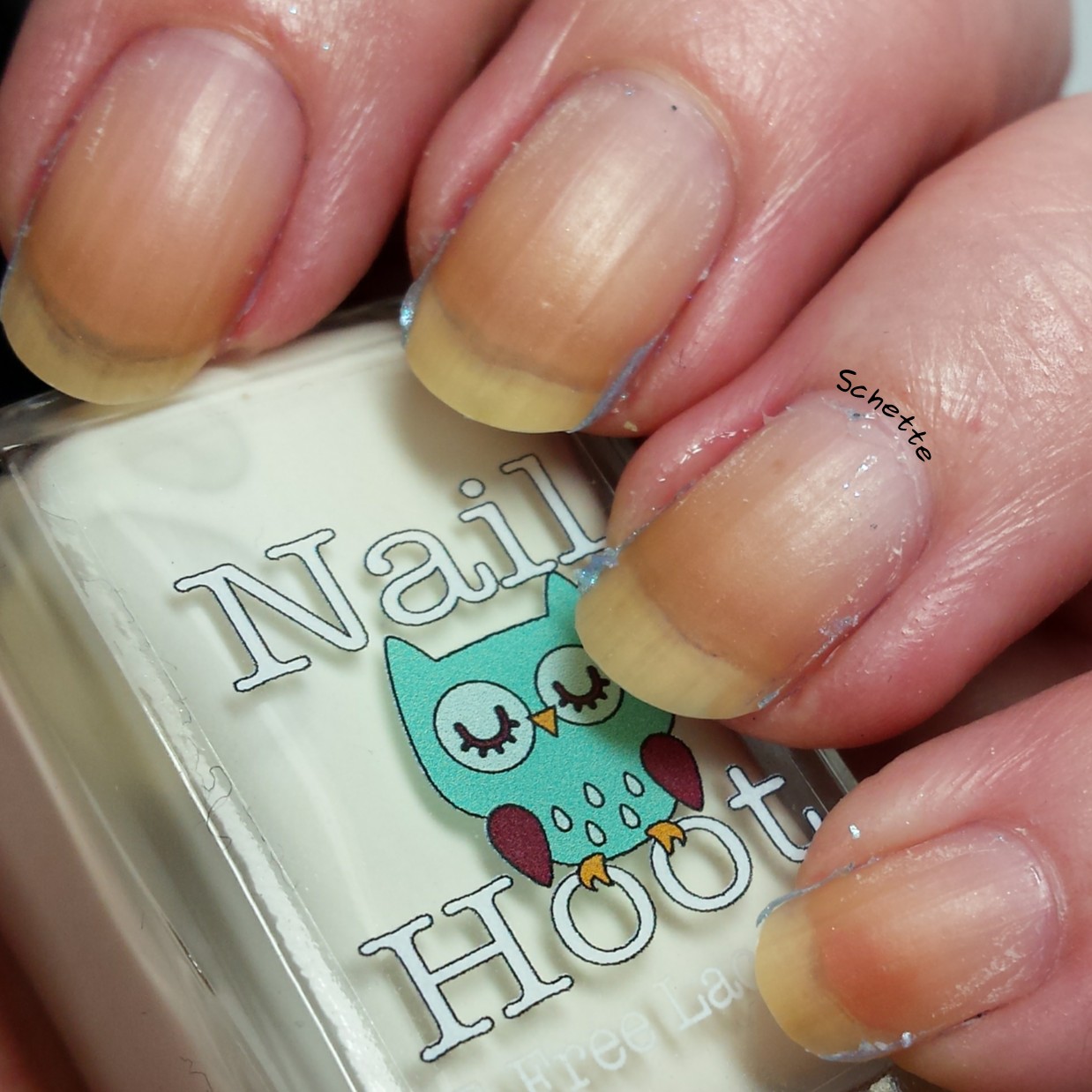 Le résultat après avoir enlevé les "pelures" précédentes. C'est juste merveilleux !
The result just after removing the peelings. Thats really just amazing !
Bilan
Avant, pour swatcher les vernis à paillettes, j'utilisais le
Eat Sleep Polish - Sticky Paws
, mais le vernis ne venait pas en une seule fois, il fallait un peu gratter. Là c'est juste parfait. Il va m'en falloir une tonne !
Before, to swatch glittering polish, I used
Eat Sleep Polish - Sticky Paws
, but the polish did not go in one piece, I had to scratch. Here it's just perfect. I'm going to need a ton of this !
Schette, le 18 janvier 2016
Vous pourriez aussi aimer / You can also like :