Nail Hoot : Pure Black Stamping, Pure White Stamping
PERSONAL PURCHASE - PRESS SAMPLE
Nail Hoot a sorti deux vernis de stamping : un noir et un blanc. Les deux sont très sympa et je voulais vous montrer quelques uns de mes tests :) Commençons avec le noir : Pure Black Stamping. J'ai d'abord voulu l'essayer en base : posé en deux couches avec top coat.
Nail Hoot released two stamping polish : a black and a white one. Both are amazing, so I wanted to share with you some of my tests :) Let's start with the black one : Pure Black Stamping. I started by using it as base in two coats with top coat.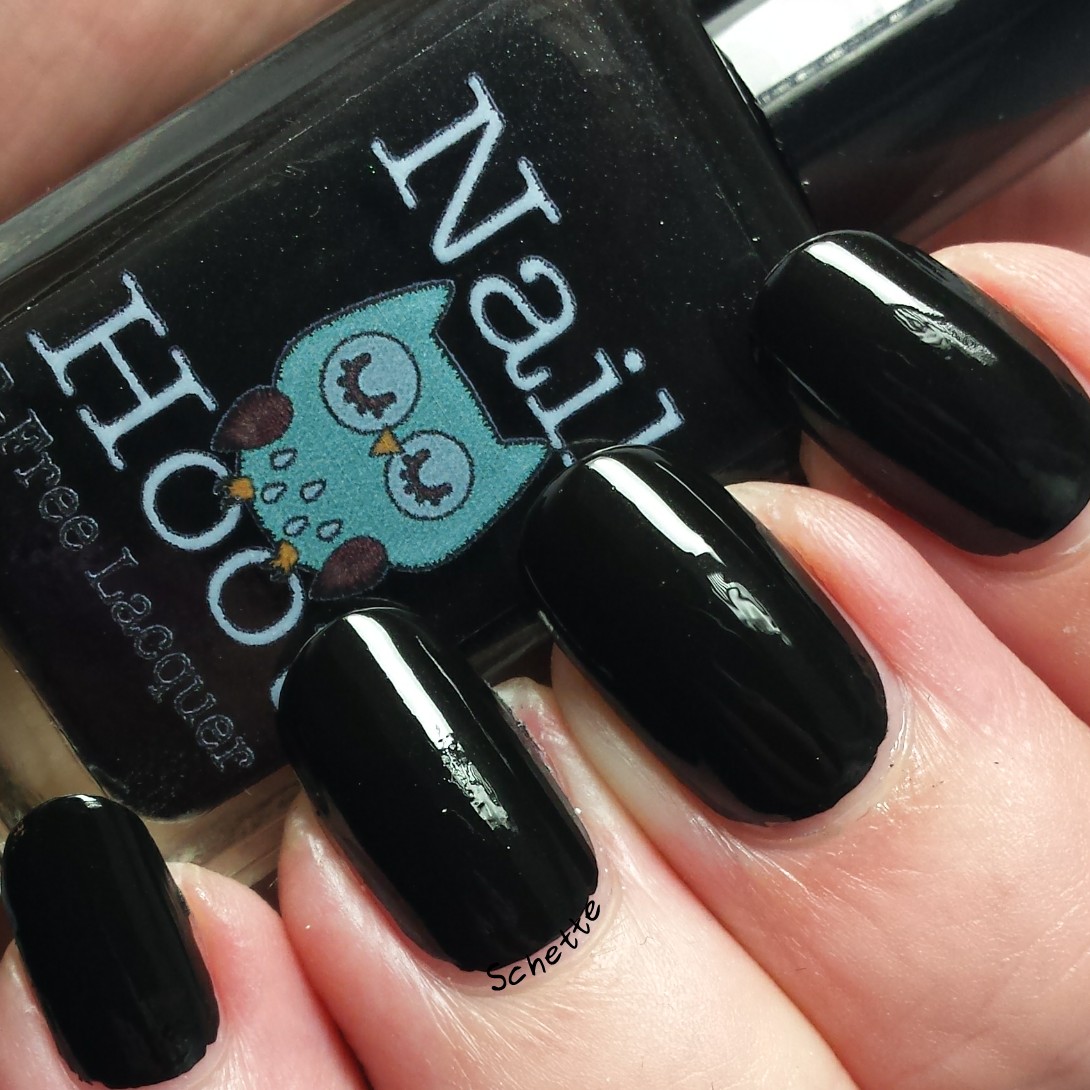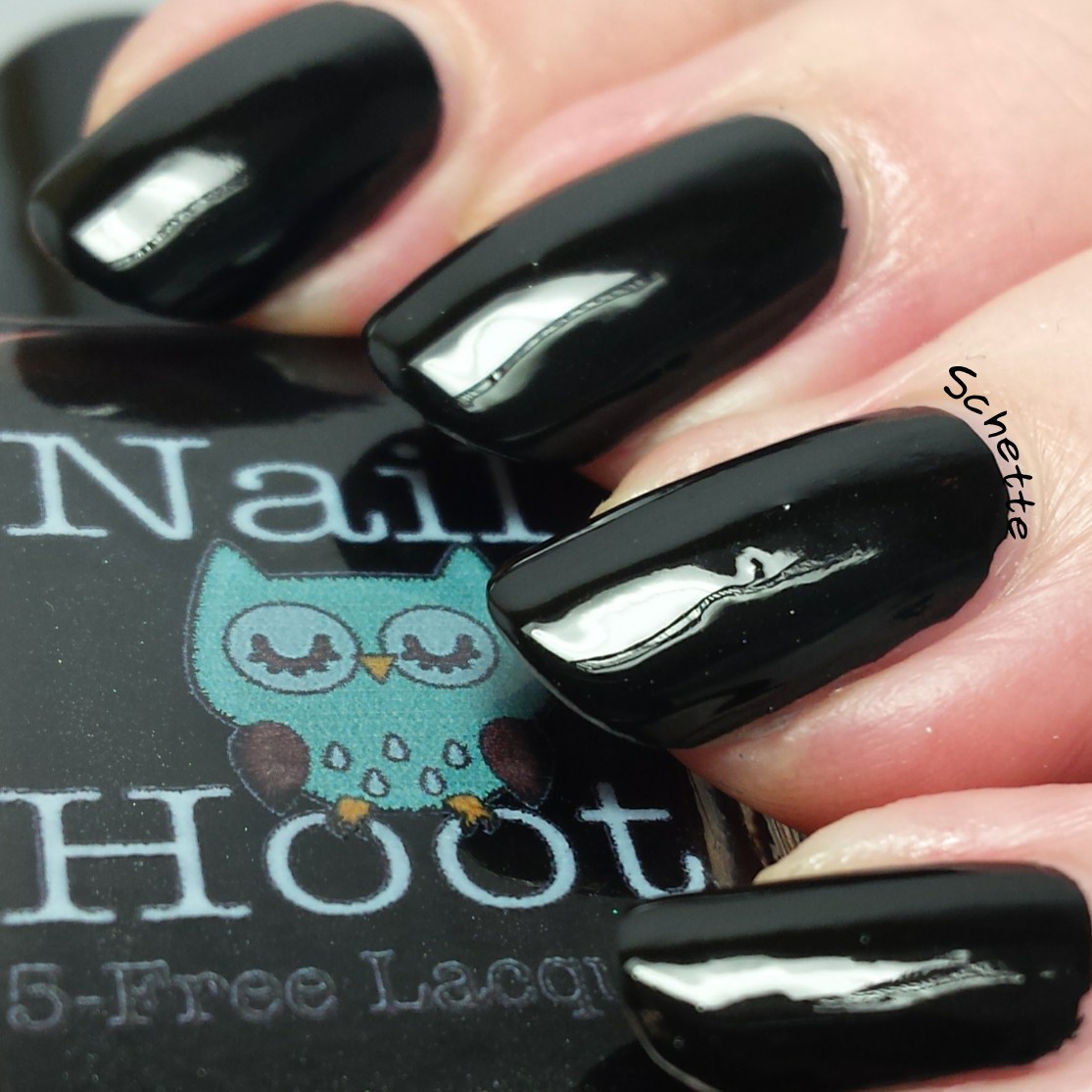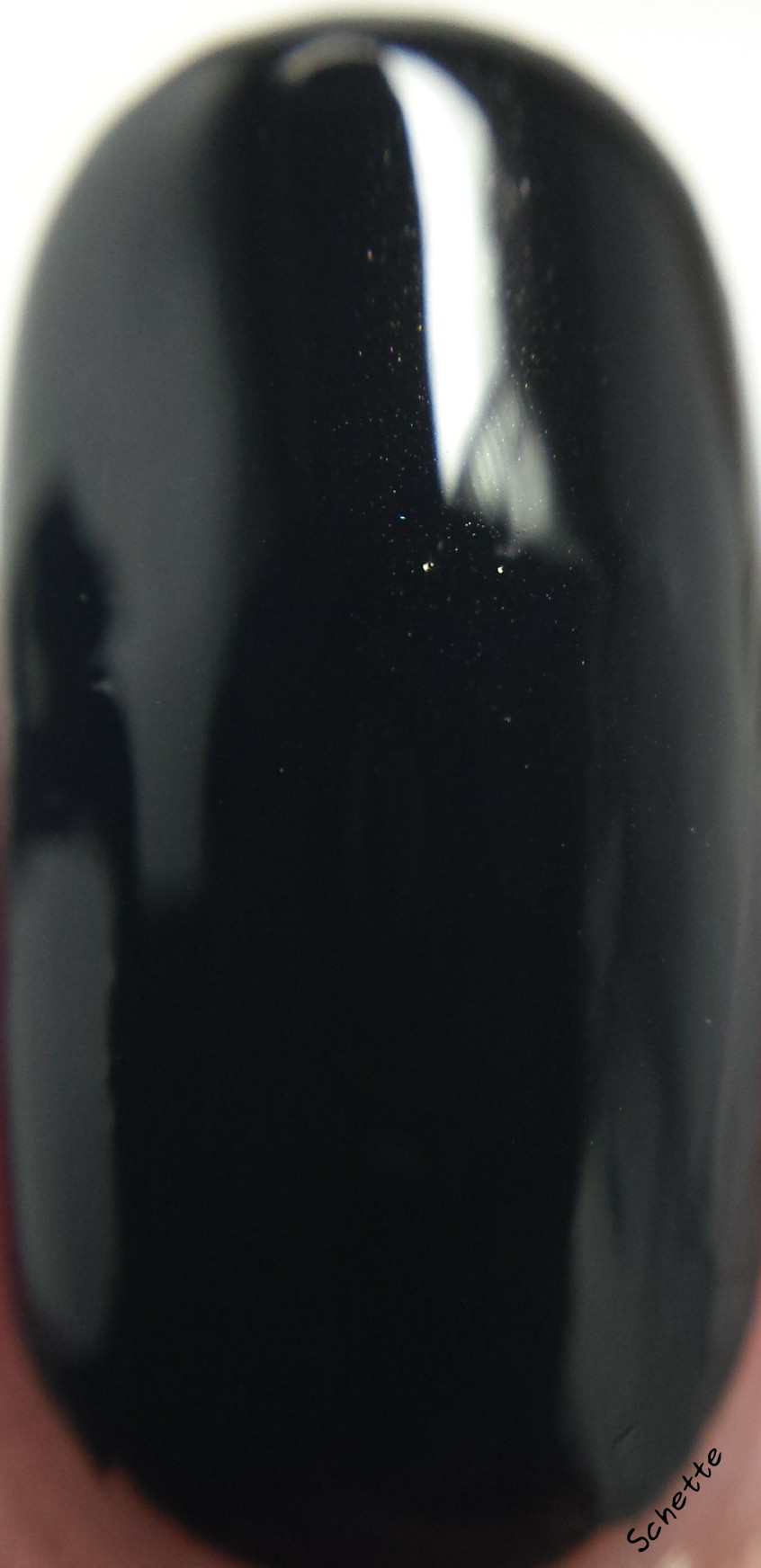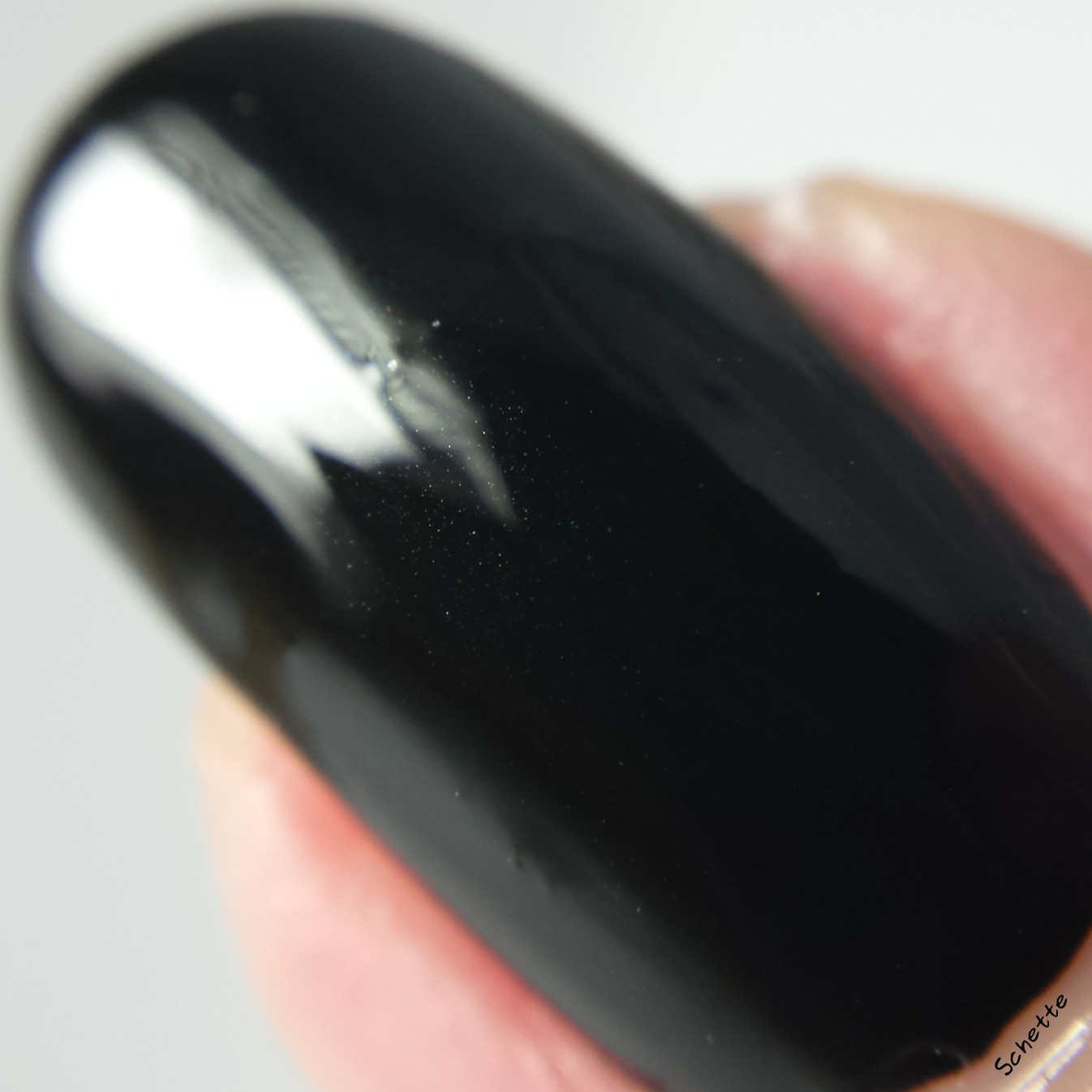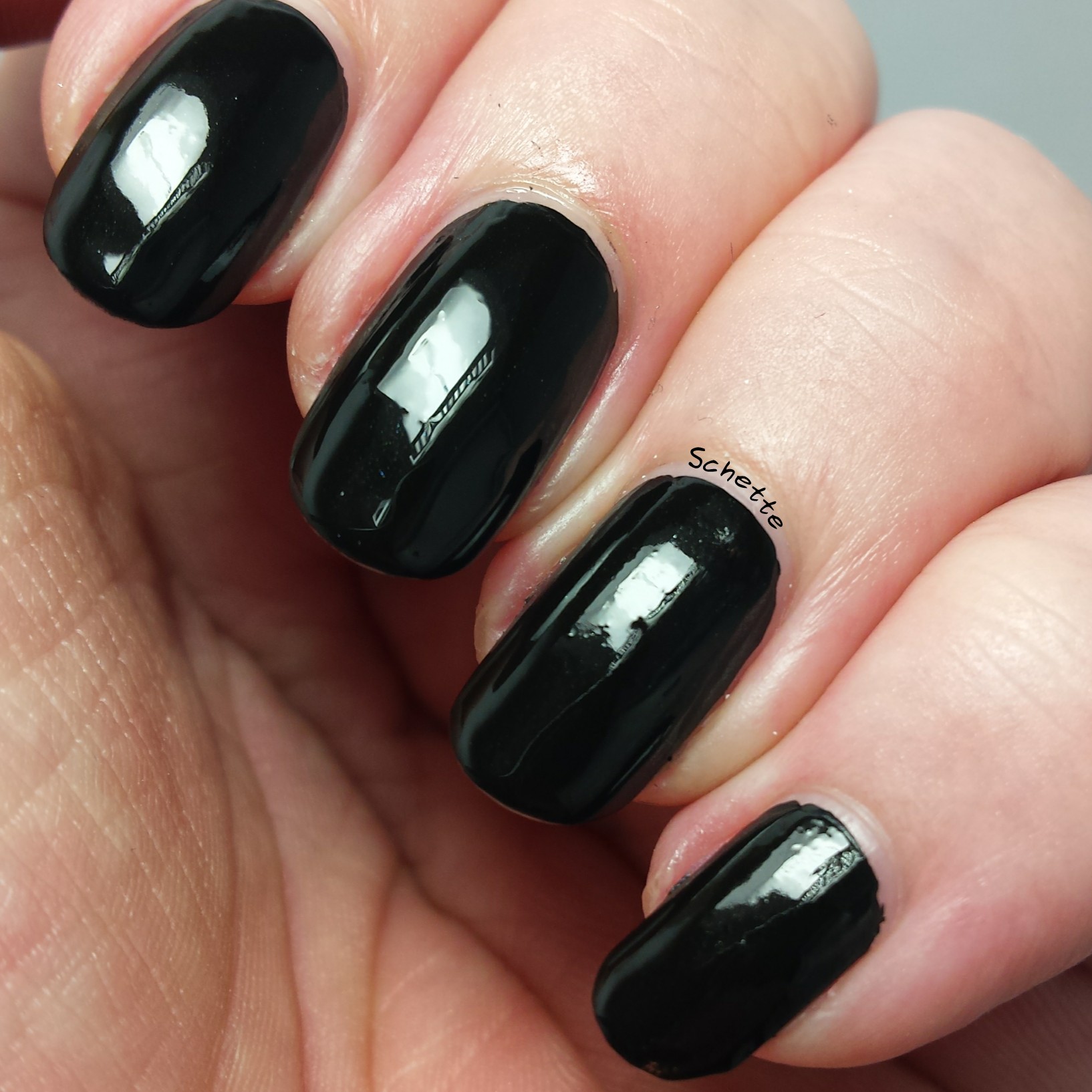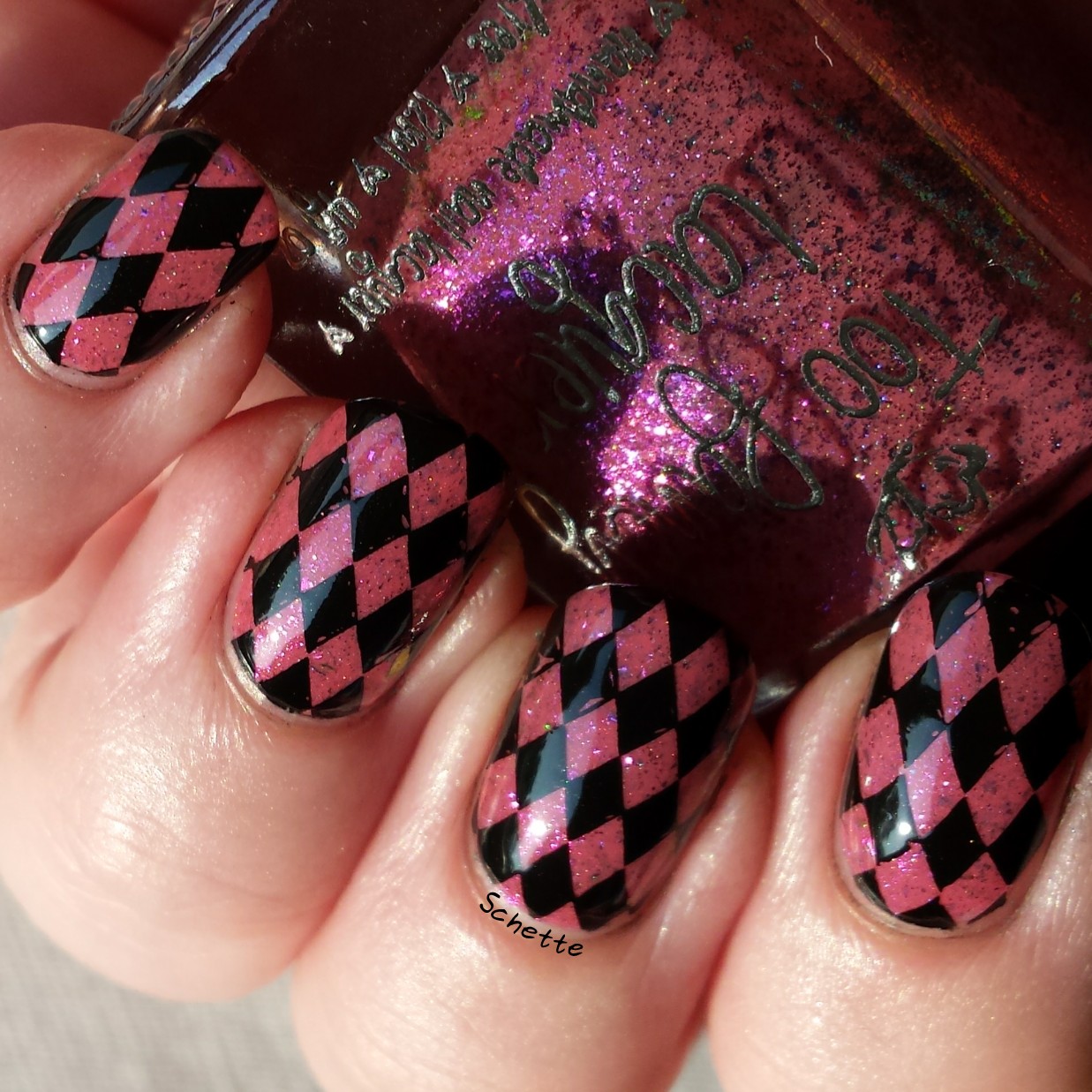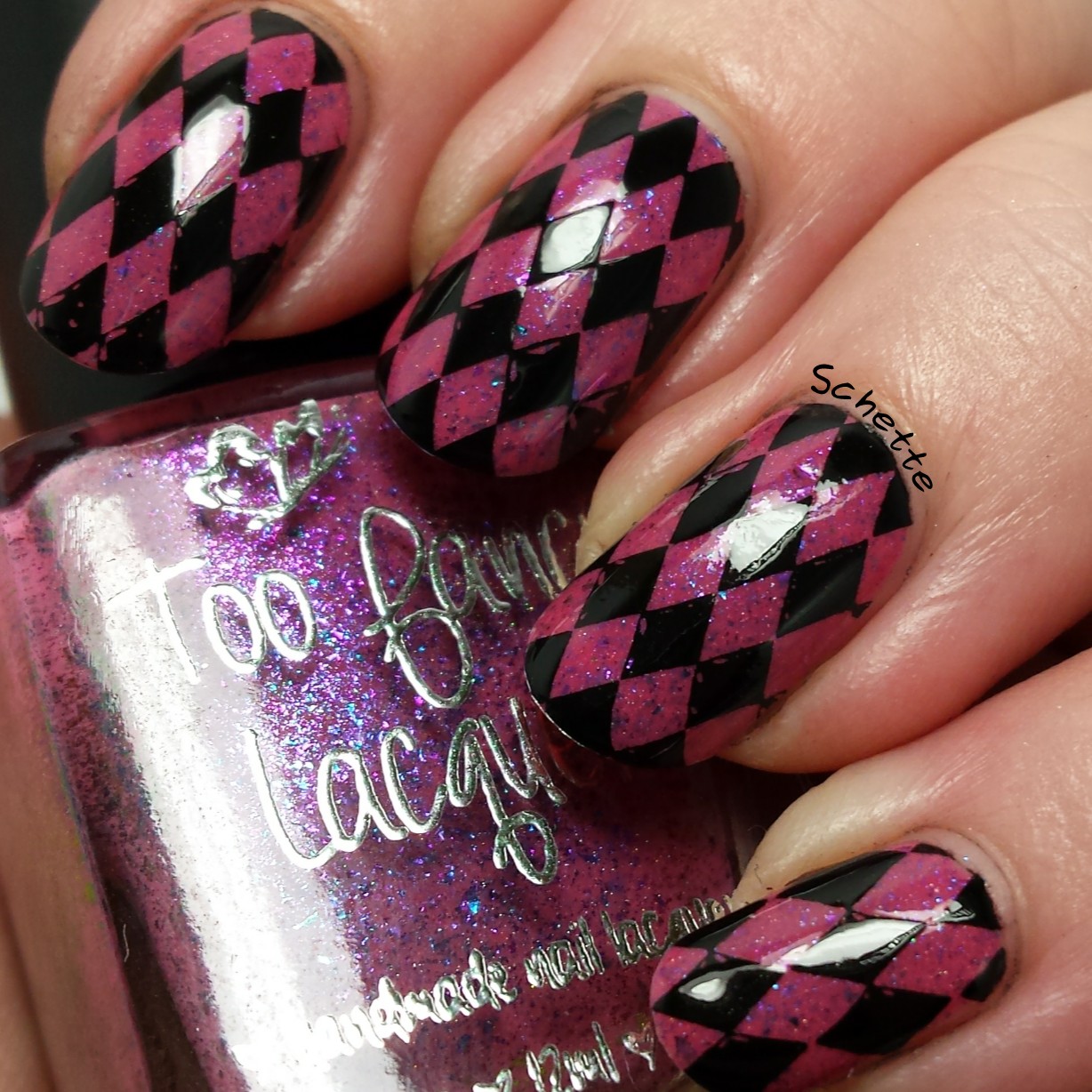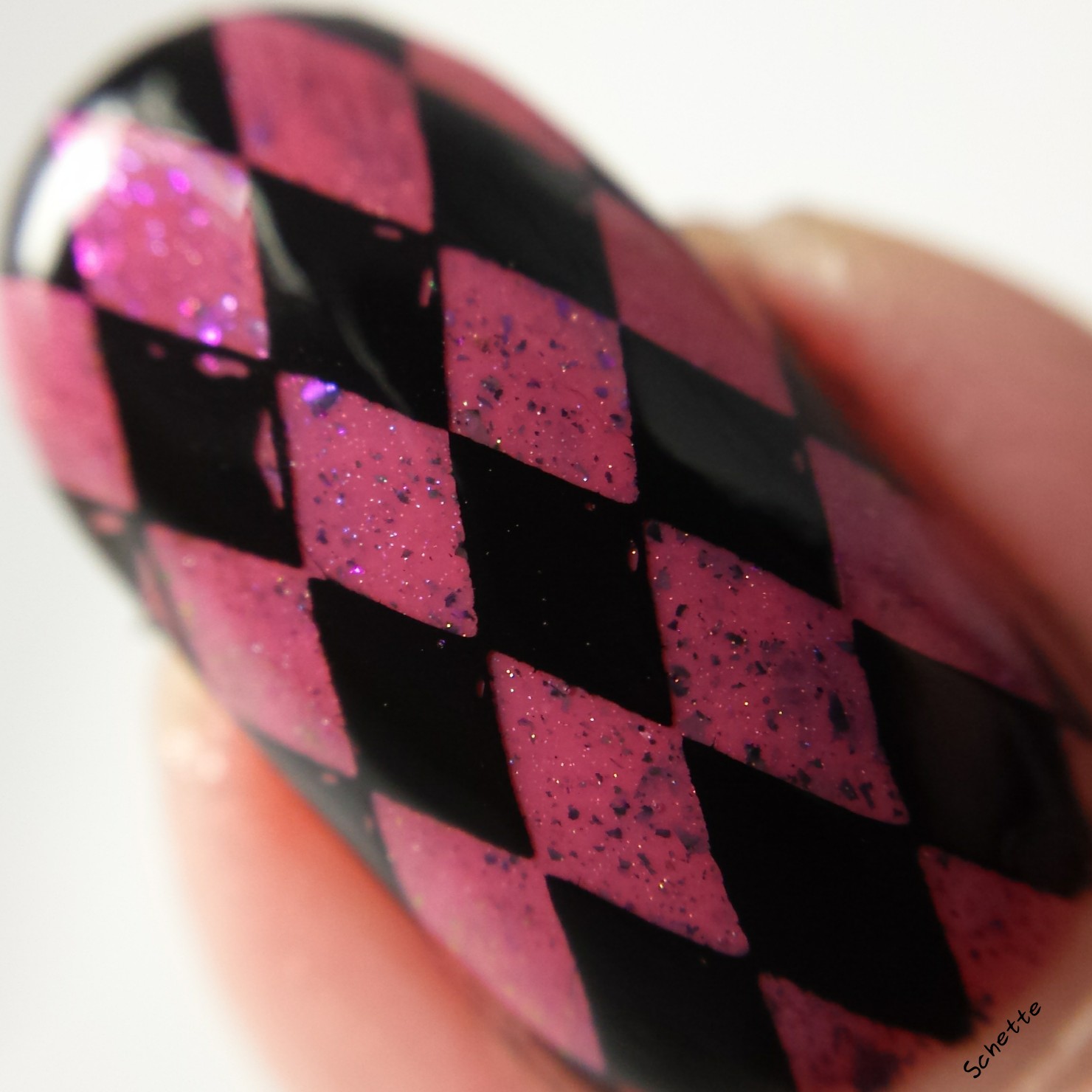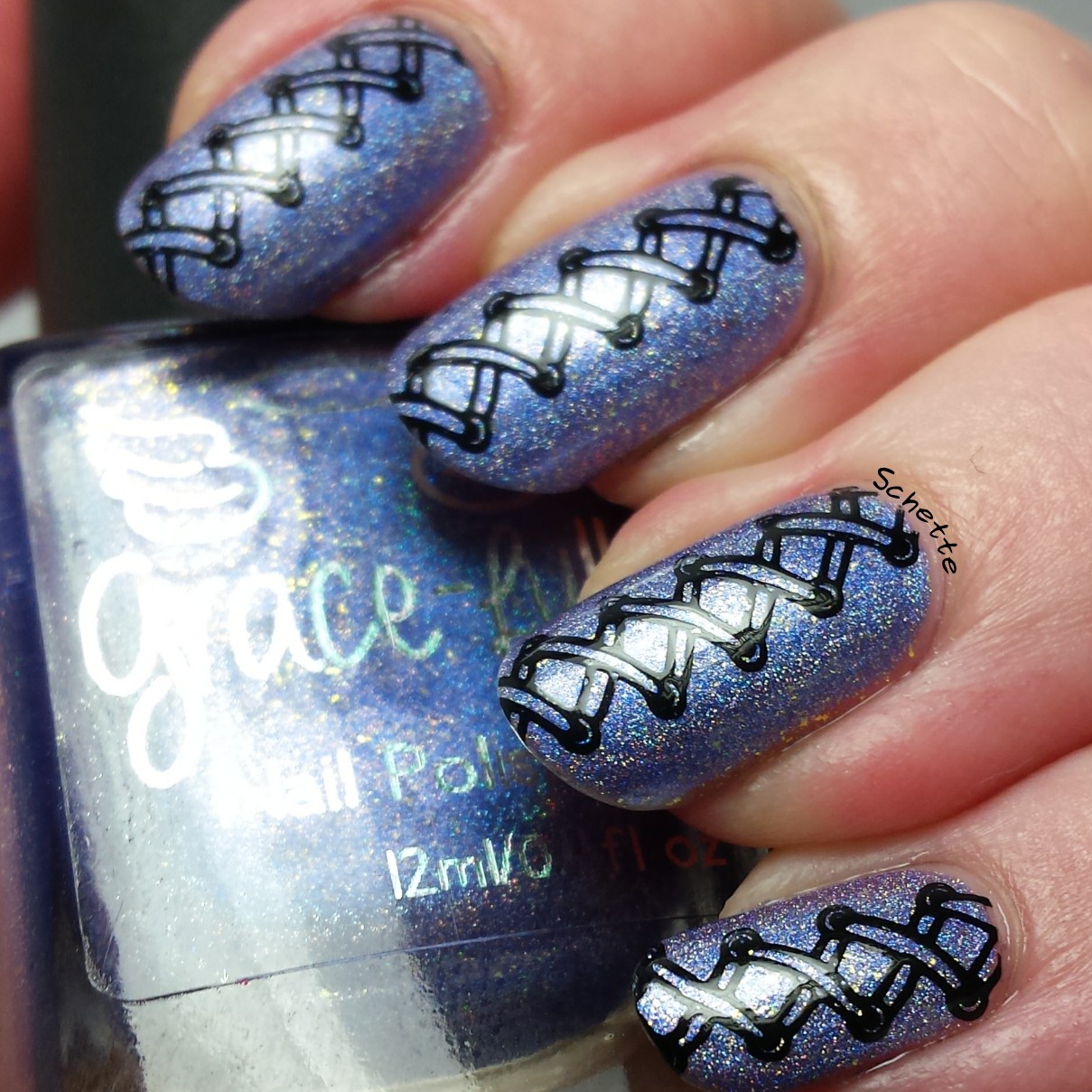 Sur le gracefull Heavenly Whisper, en utilisant la MM70
Over the gracefull Heavenly Whisper, using MM70.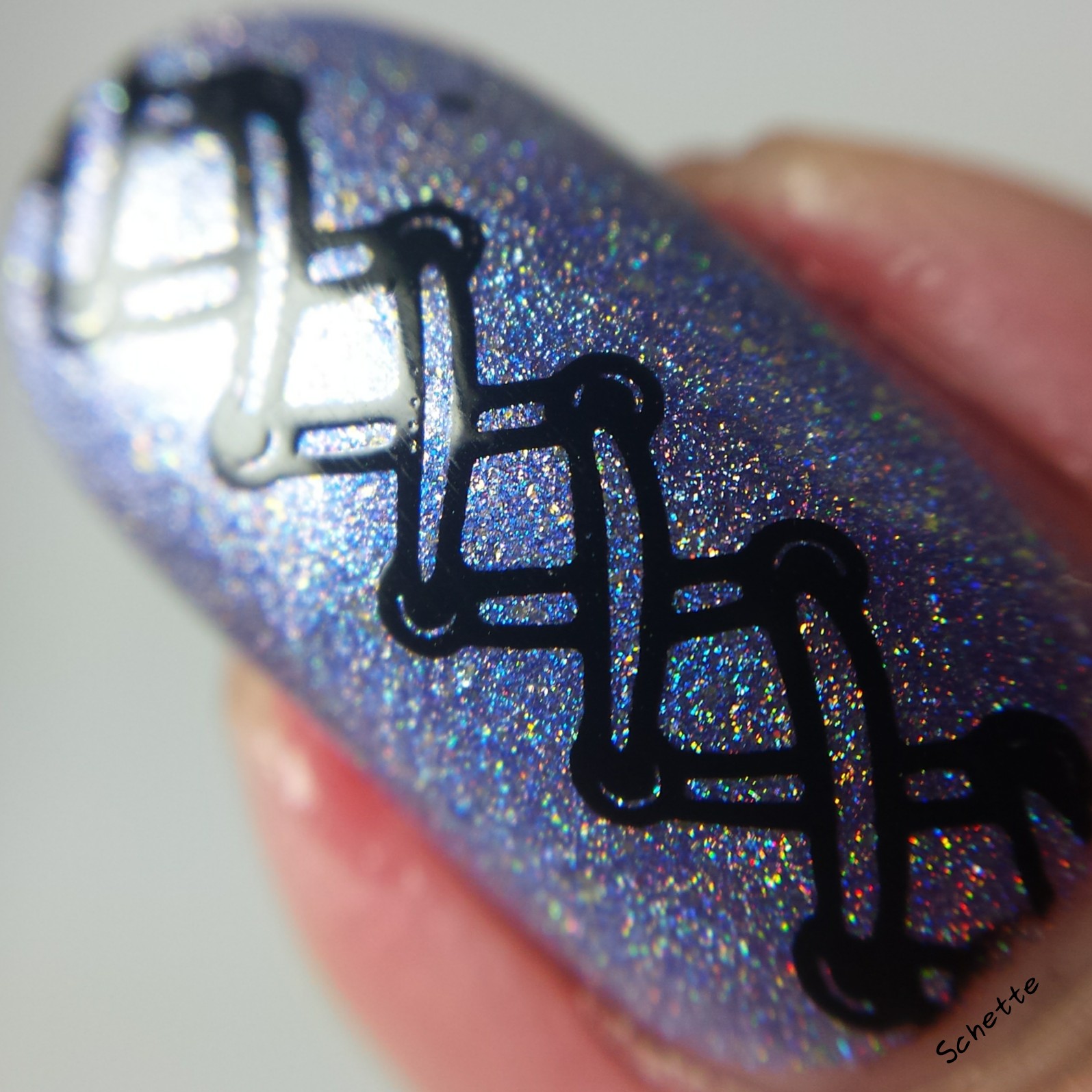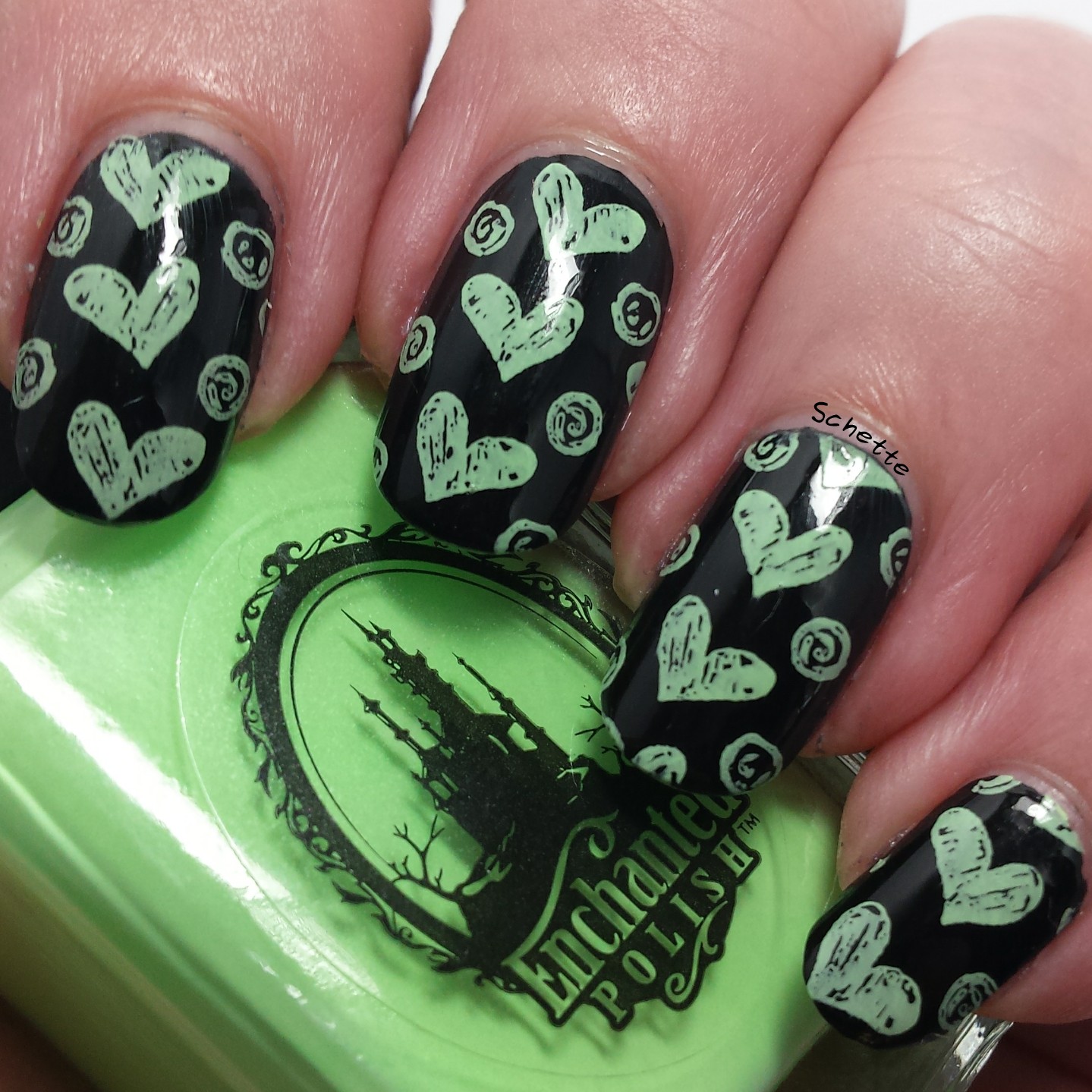 En tant que base, en utilisant l'Enchanted polish Ectoplasm pour stamper un plaque Sugar Bubble.
As base, using Enchanted Polish Ectoplasm to stamped using a Sugar Bubble plate.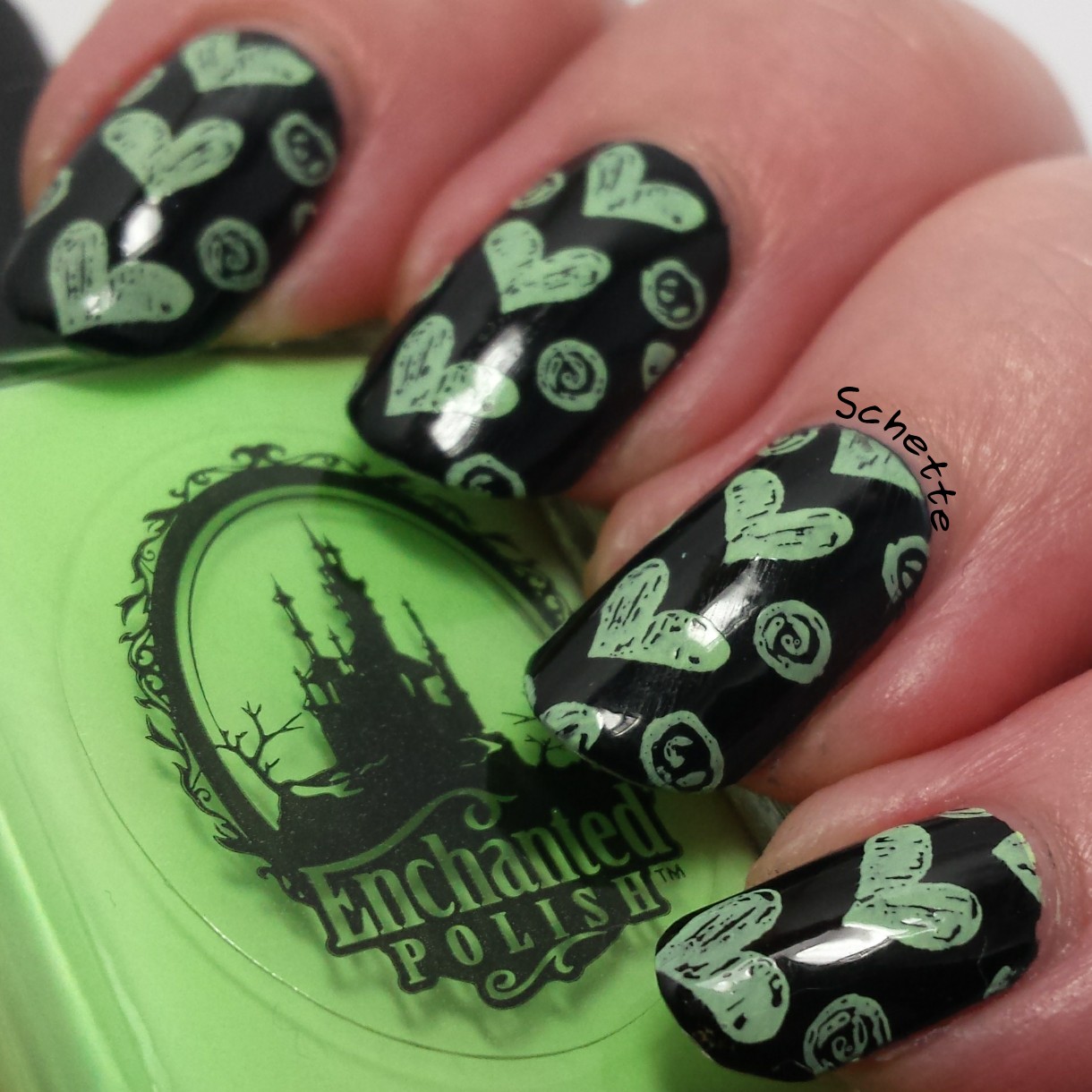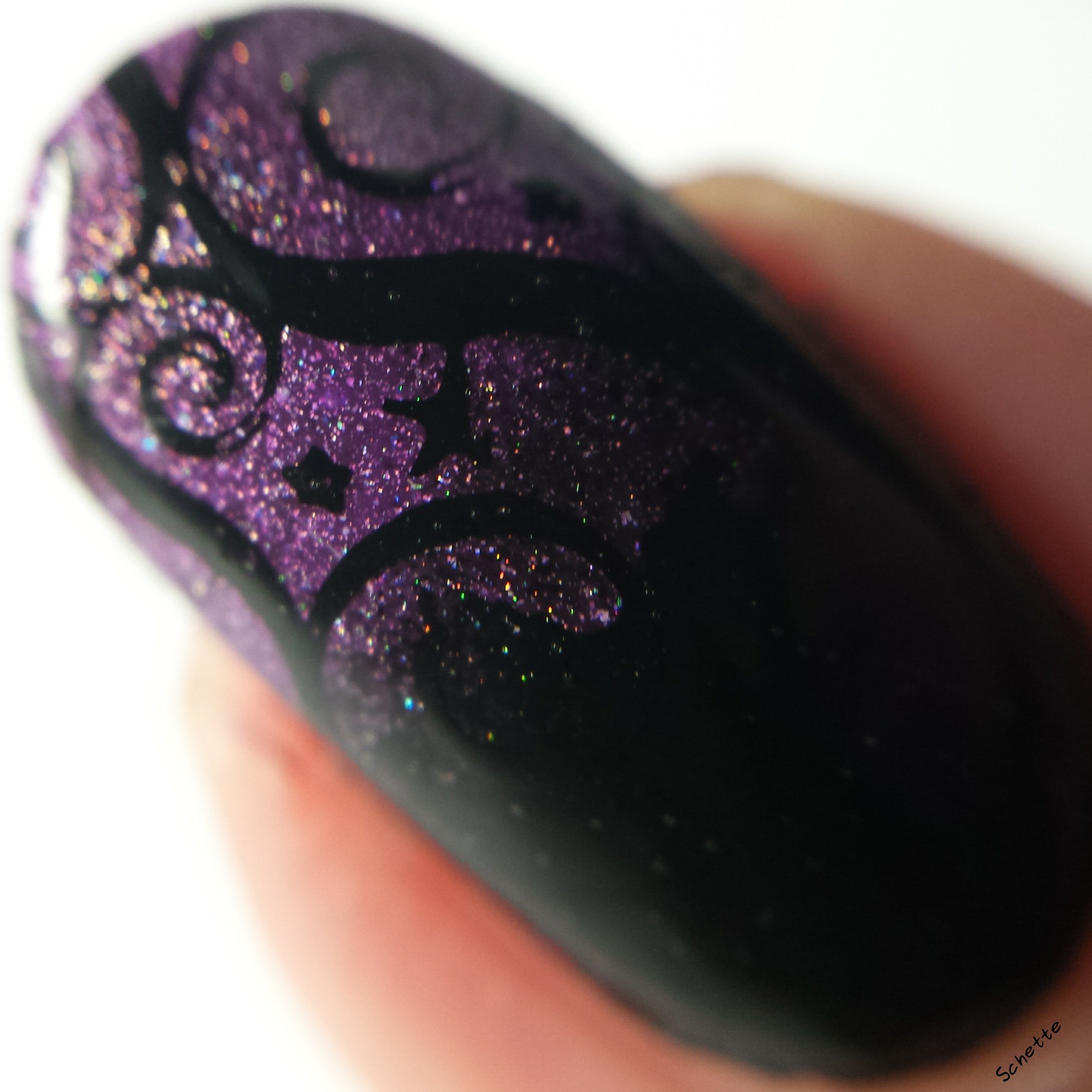 Toujours en base, avec un gradient en utilisant l'Enchanted Polish Monster Ink et en stampant avec le Nail Hoot.
Always as base, with a gradient using Enchanted Polish Monster Ink, and with a stamping using the Nail Hoot.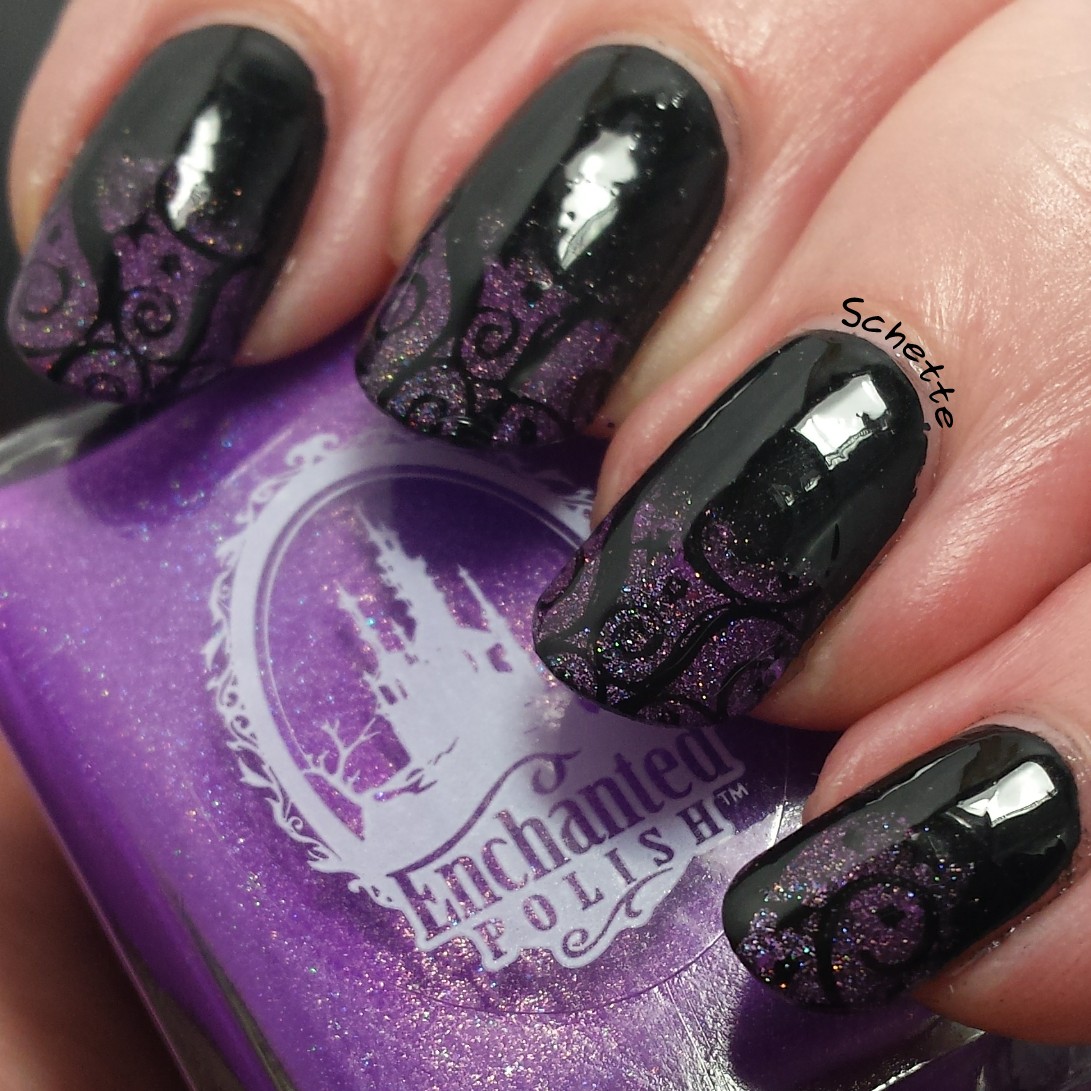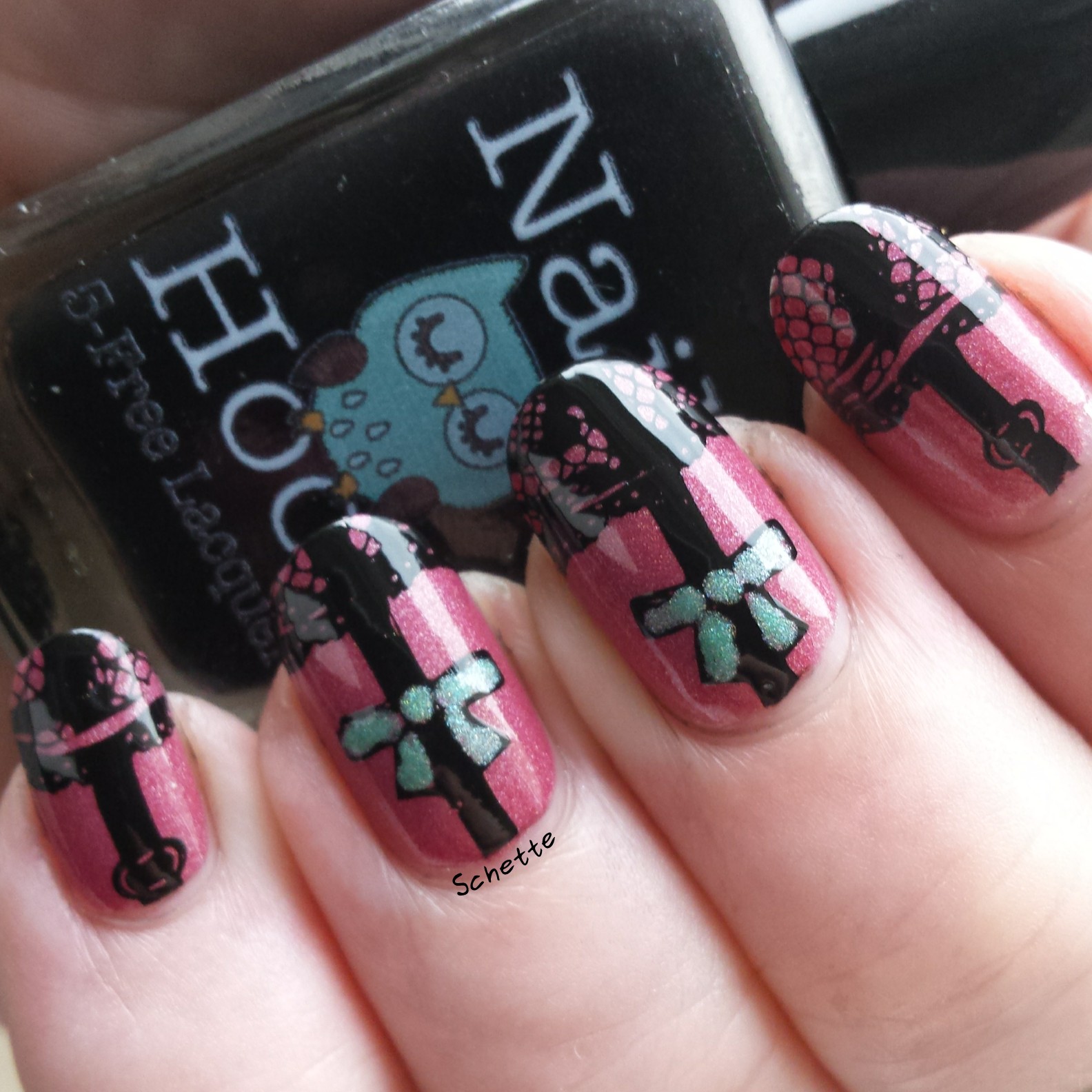 Sur le Fair Maiden Starglazer, en stampang avec la MM70 et en coloriant avec le Fair Maiden HHC Lanikai Sunrise.
Over the Fair Maiden Starglazer, stamping using MM70 and with color using Fair Maiden HHC Lanikai Sunrise.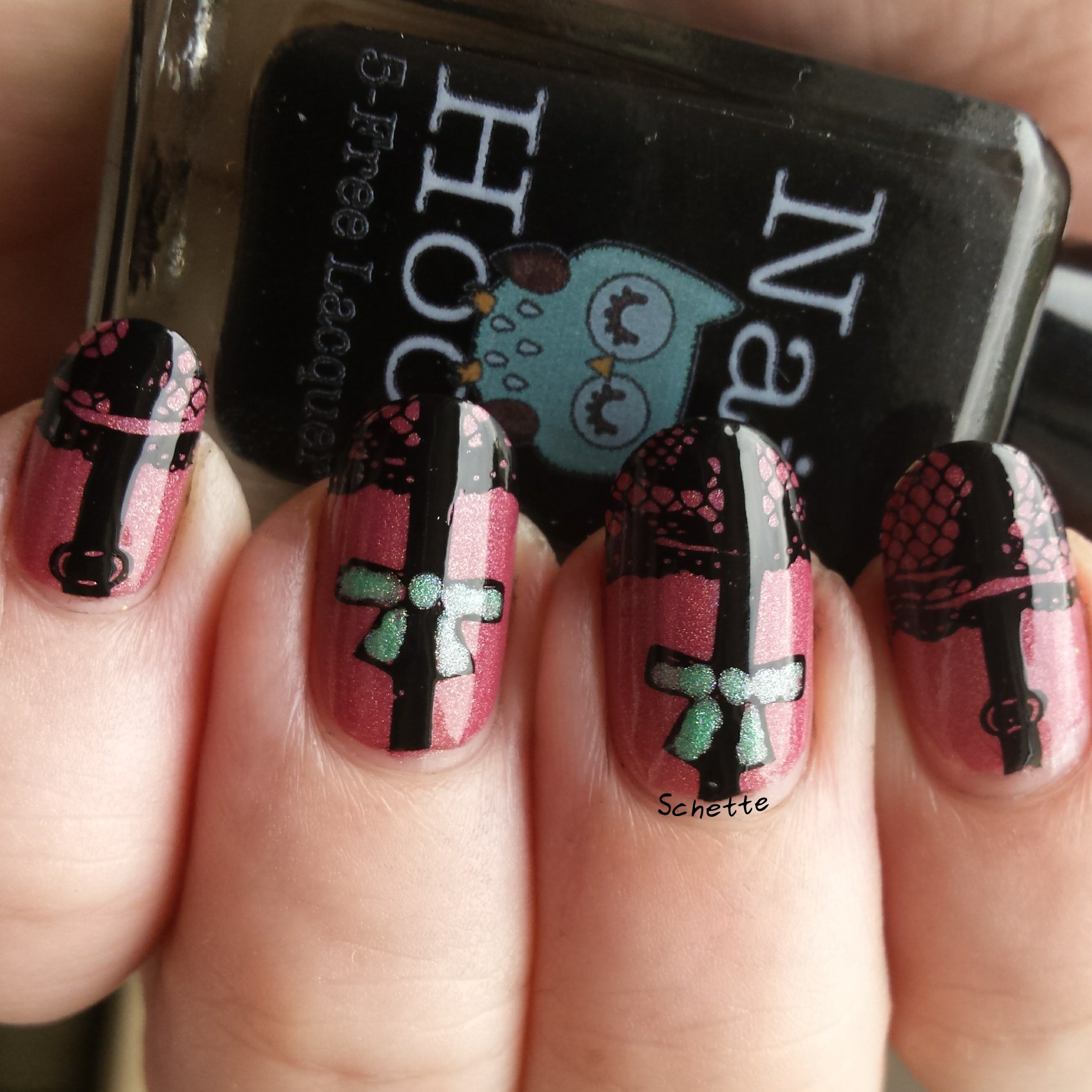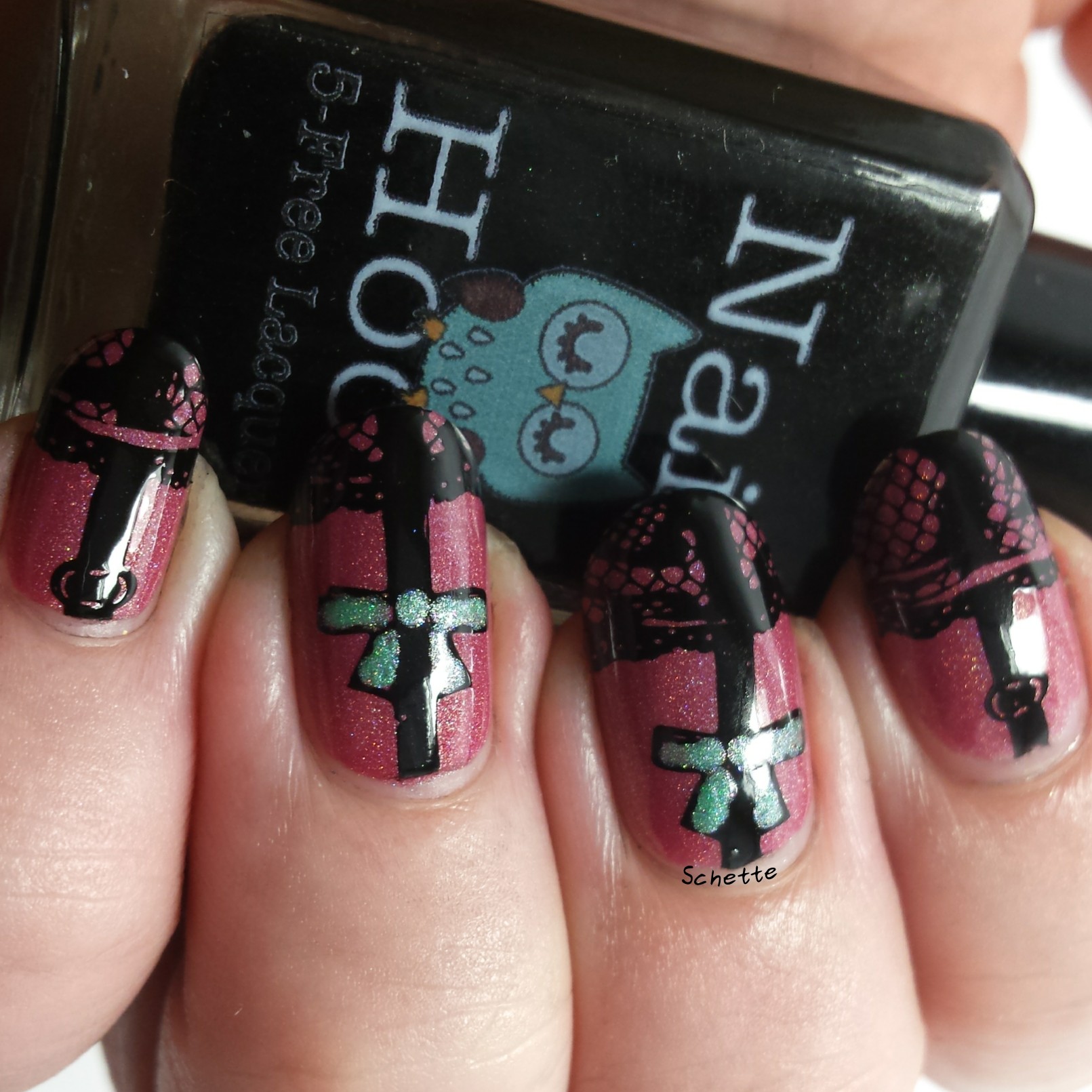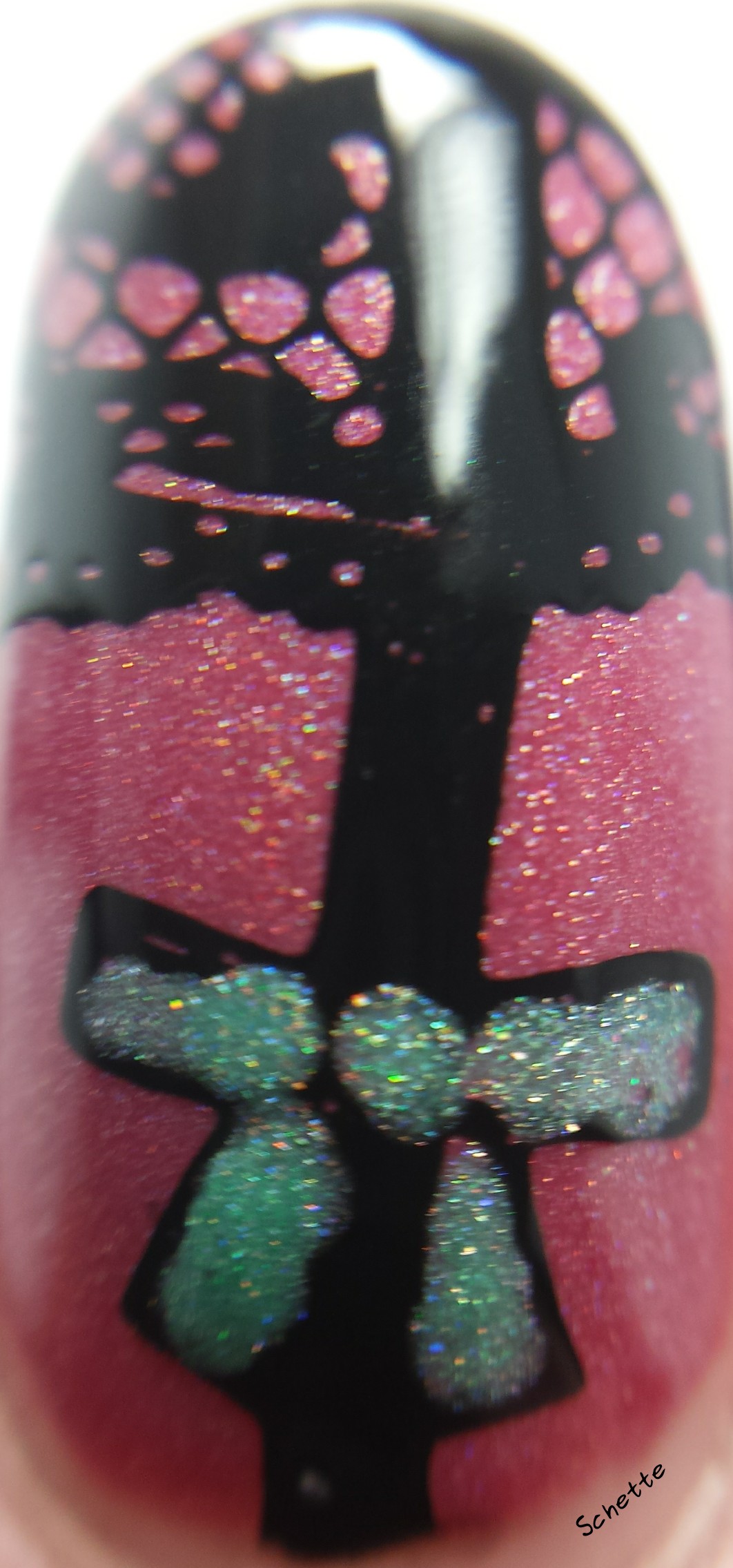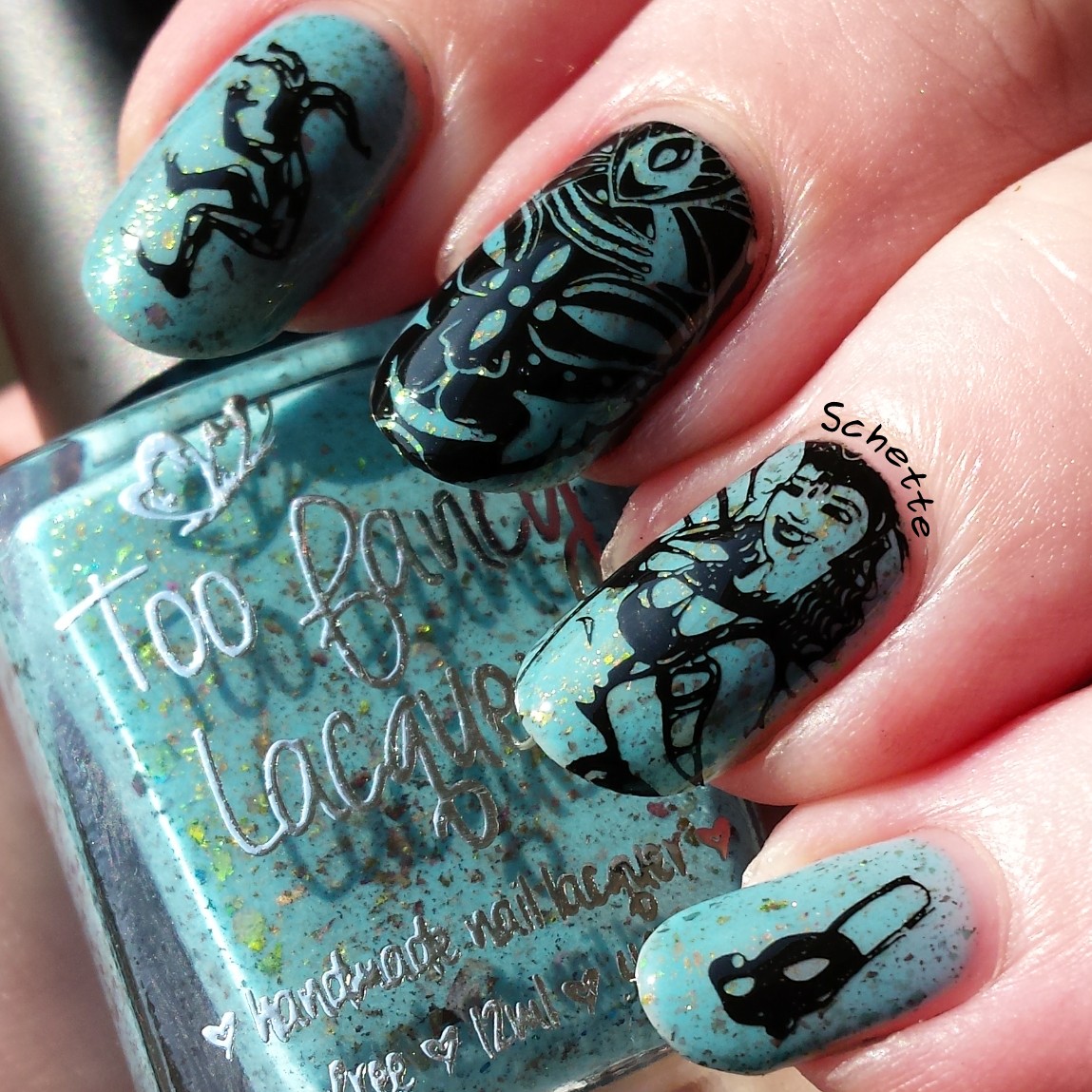 En utilisant la plaque MM66.
Using plate MM66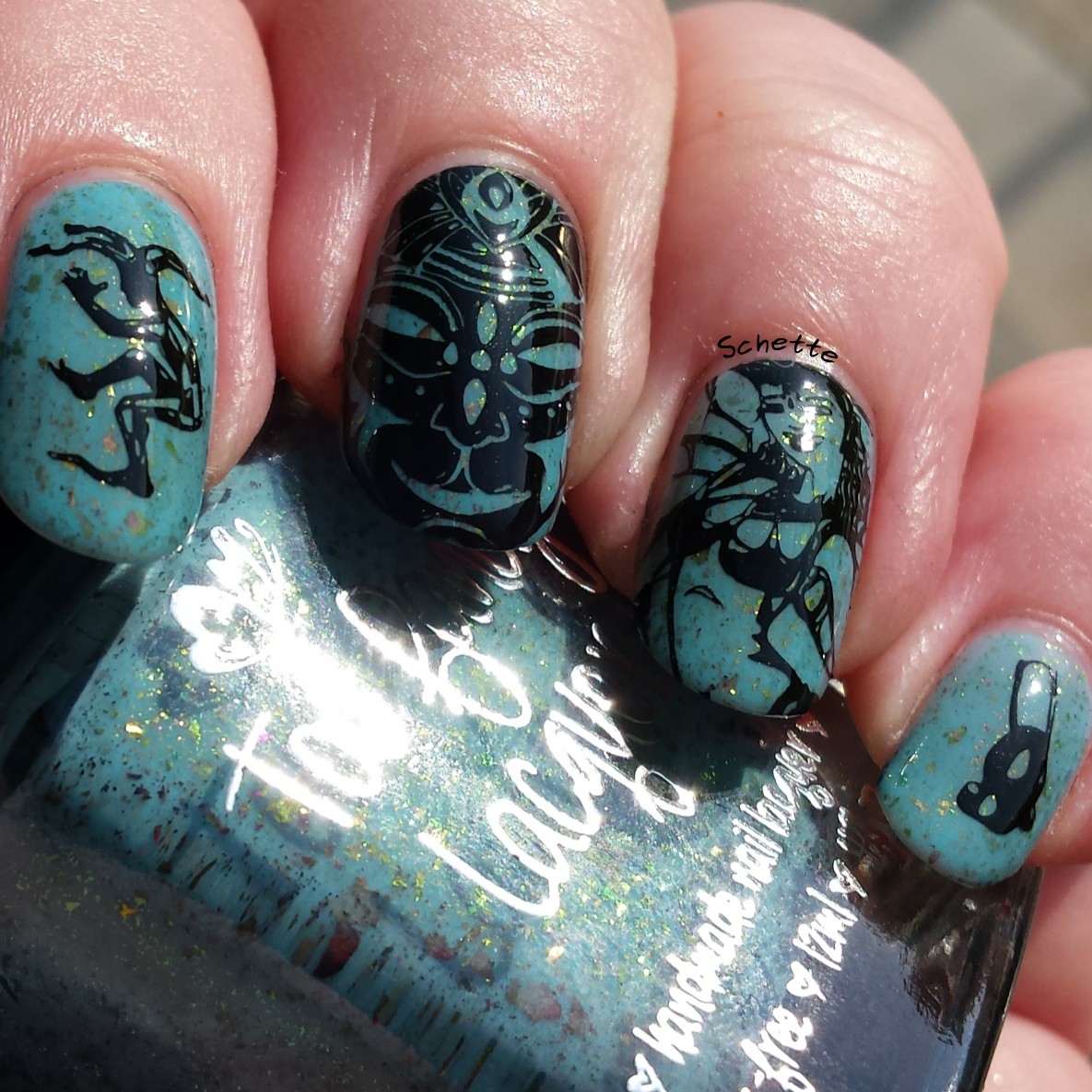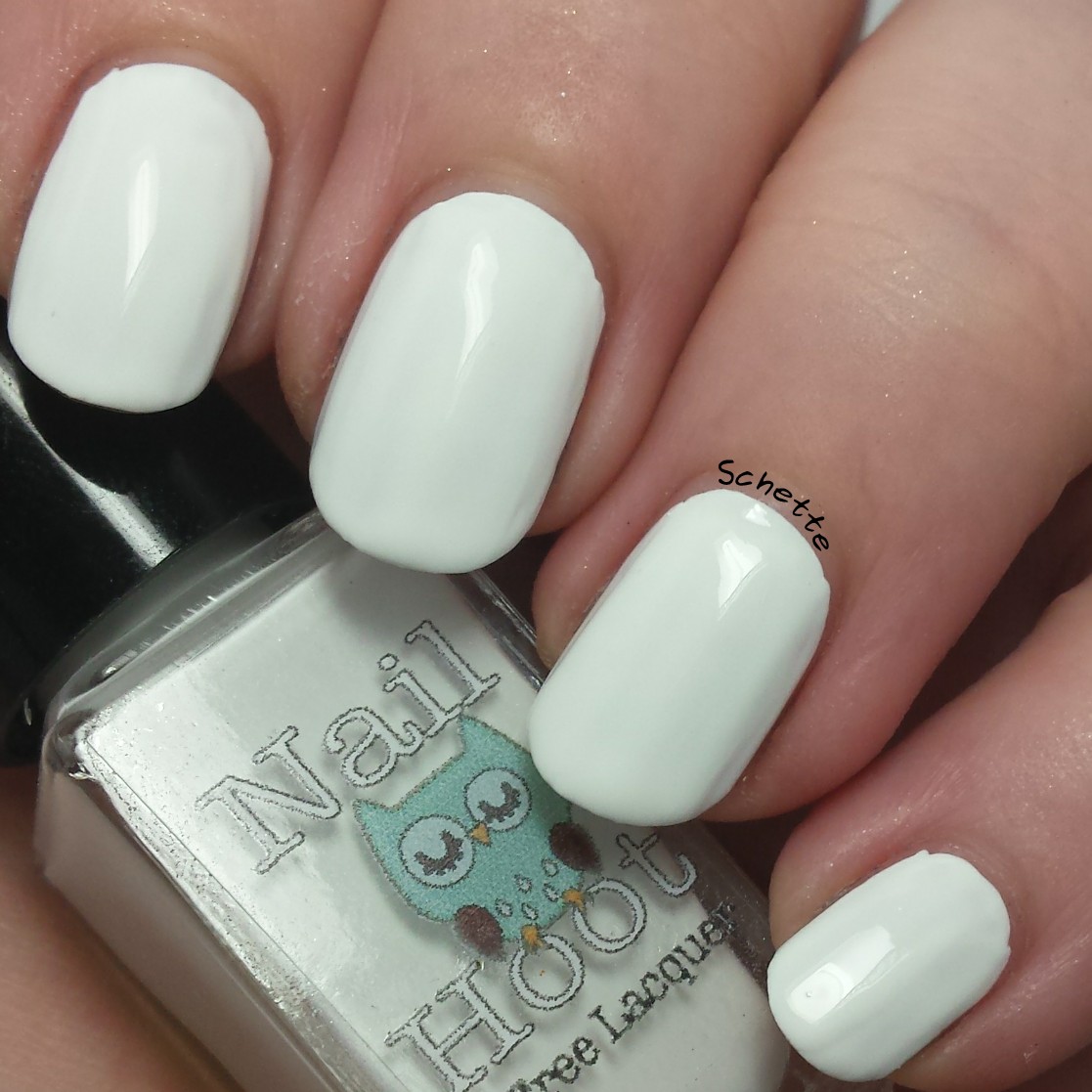 Passons à Pure White Stamping.
Let's see Pure White Stamping now.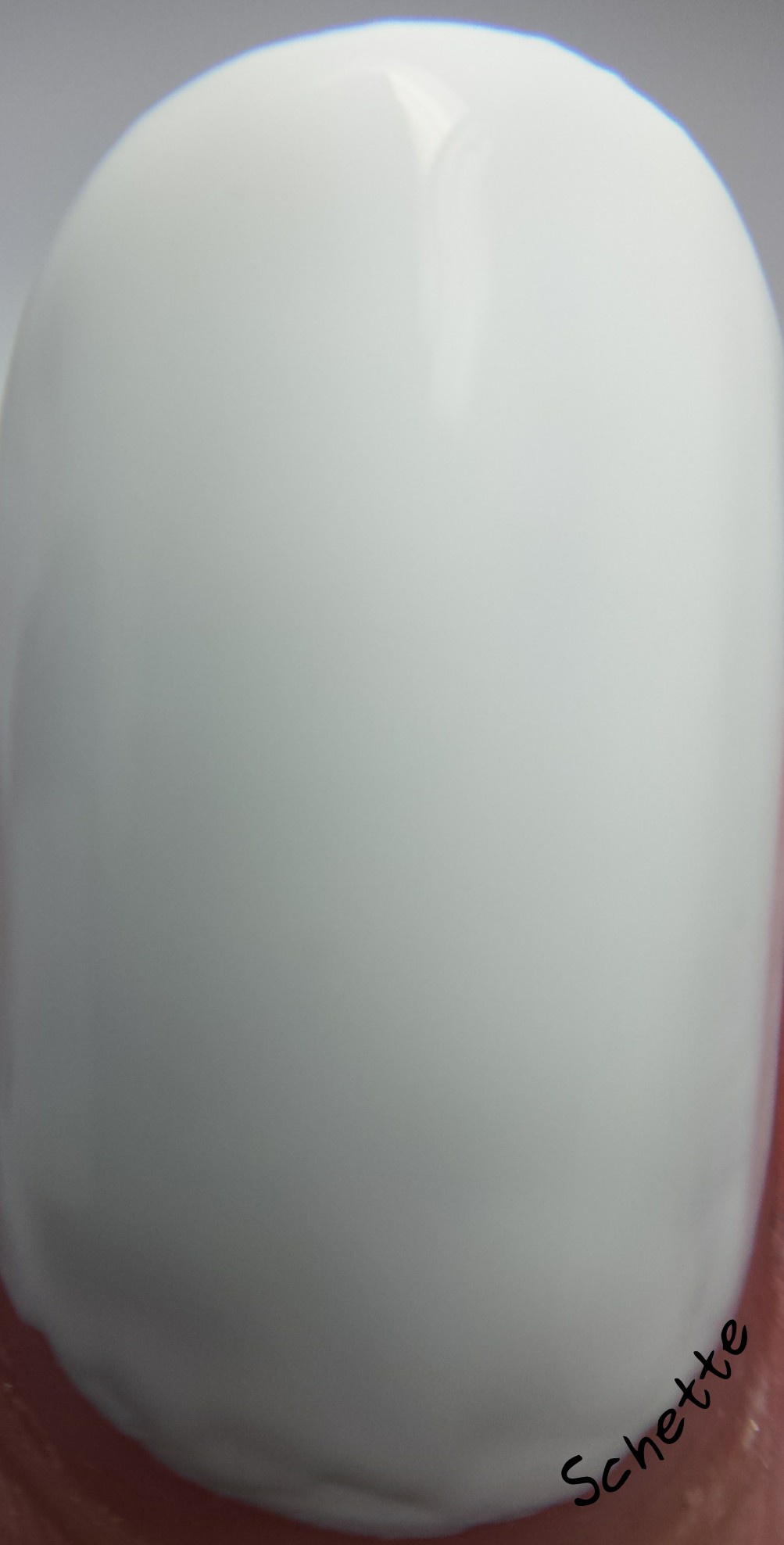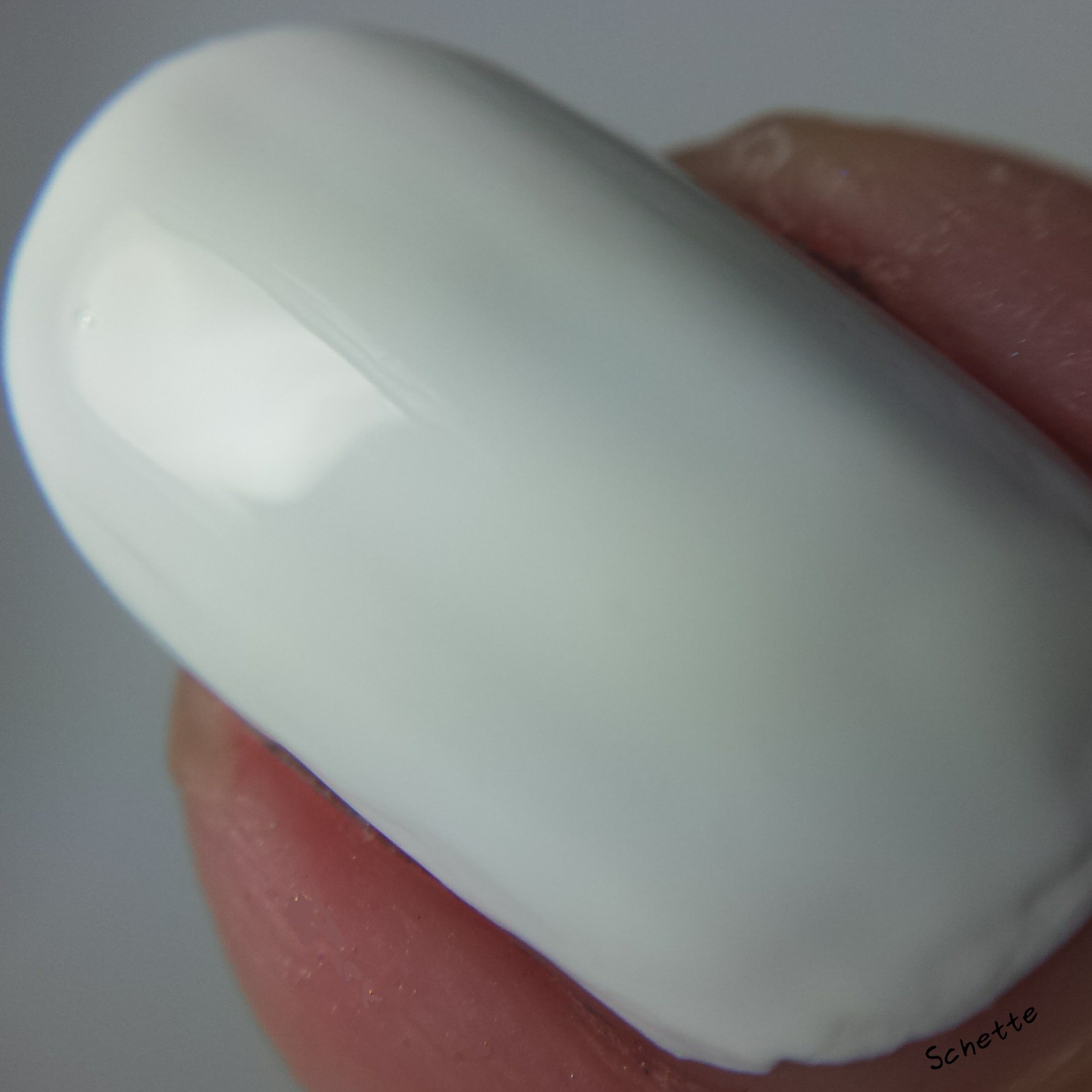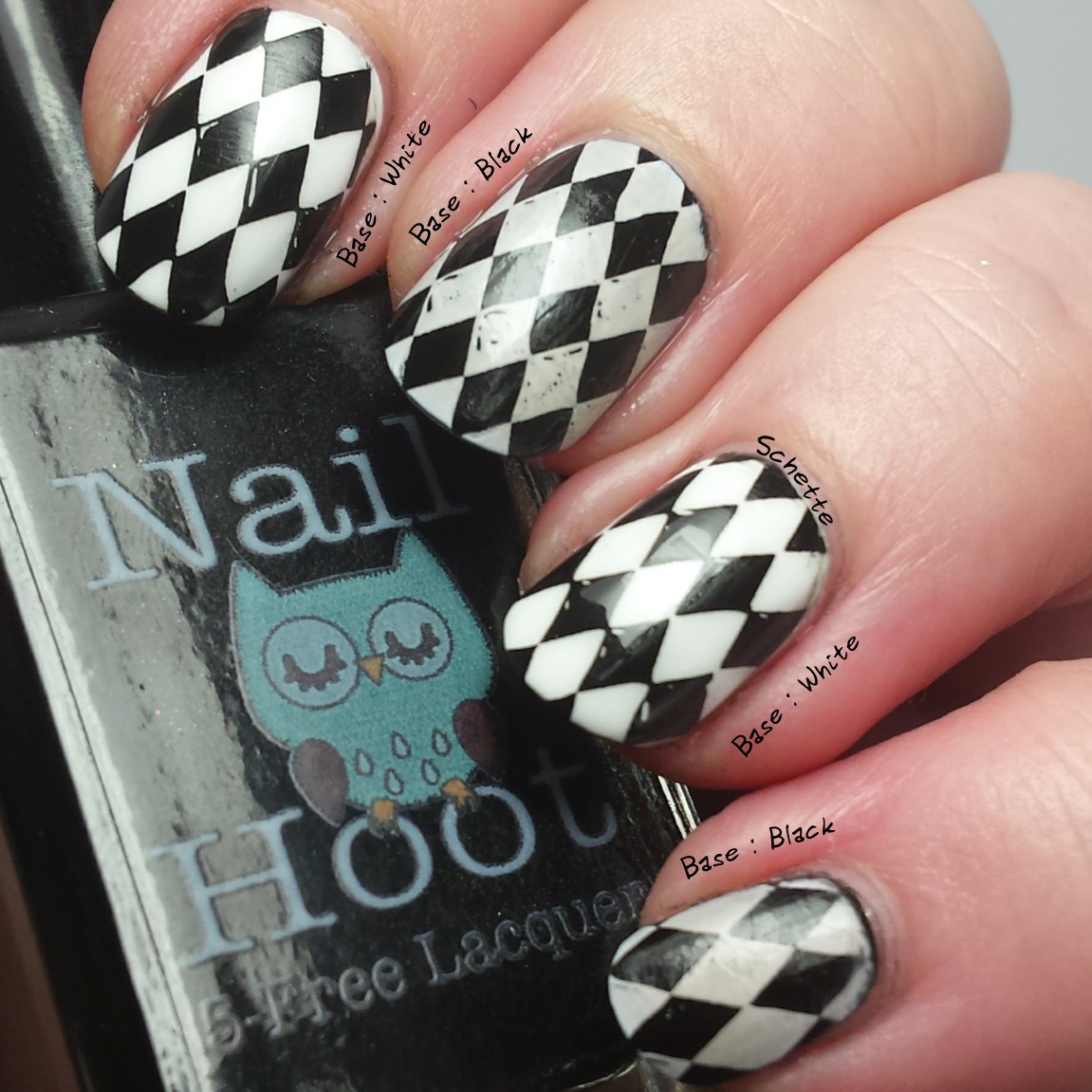 Enfin en utilisant alternativement le blanc et le noir en base et en stampant avec l'autre.
Then, using alternativly white and black as base and the stamping with the other.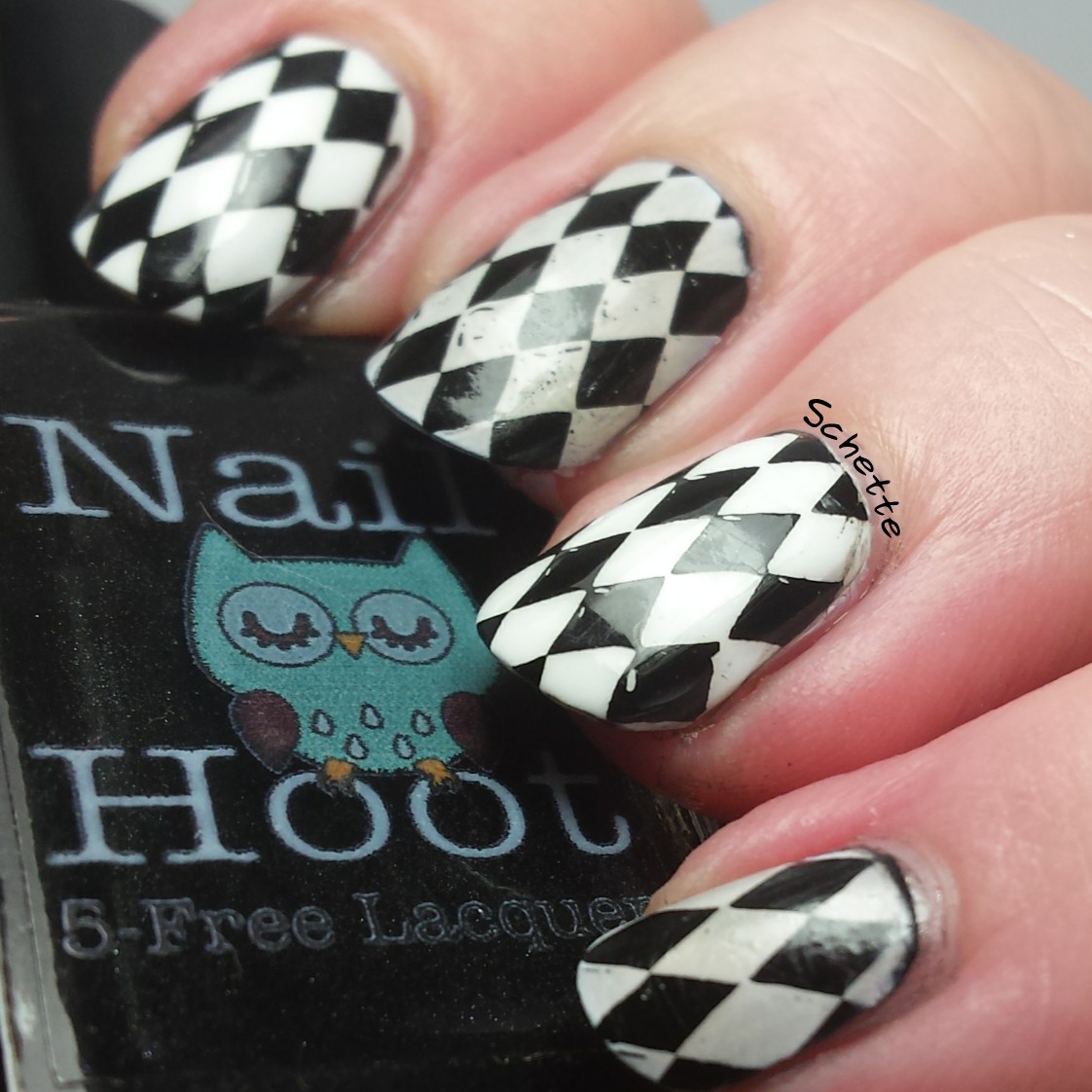 Bilan
Je trouve que nous avons ici de très bons vernis de stamping, je les trouve agréable à utiliser et le résultat est vraiment top. Une très bonne alternative aux vernis Konad par exemple :)
I find that we have here some very good stamping polish, I find them nice to use and the result is really good. A great alternativ to Konad polish for example :)
Schette, le 3 décembre 2015
Vous pourriez aussi aimer / You can also like :