My top polish in 2015
PERSONAL PURCHASE - PRESS SAMPLE - GIFTS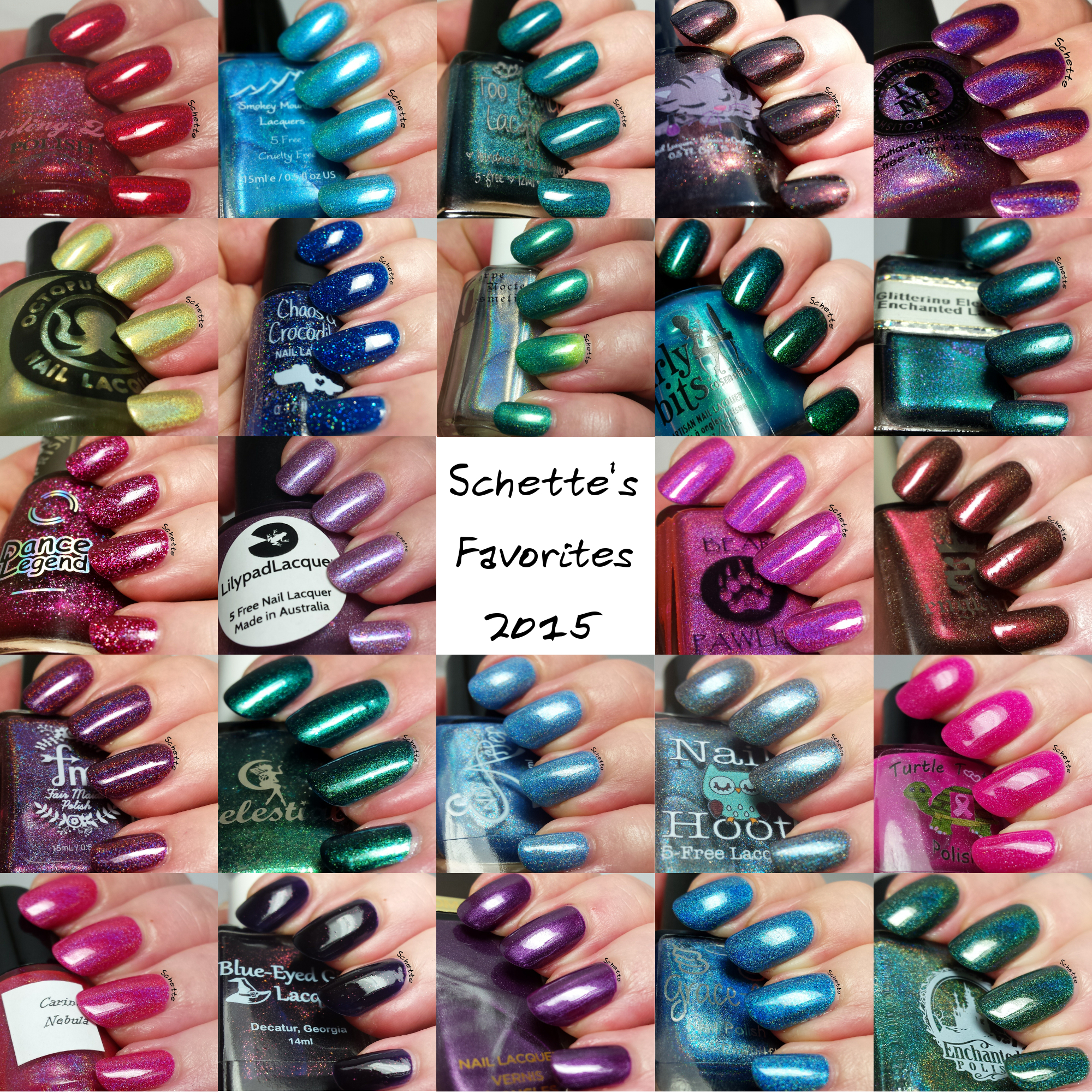 Je vous ai montré tout un tas de vernis cette année, et je voulais juste vous résumer ceux que j'ai aimé le plus :) C'est parti !
I Reviewed a lot of polish this year and I wanted to show you the ones that I loved the most :) Lets go !
Darling Diva - The Alchemist
Regardez moi ce rouge, le nom lui va parfaitement, on dirait des petites étincelles d'Alchimie !
Look at this red, the name really suits, it seems to have little sparkles of Alchimy !
Smokey Mountain Lacquers - Ama
Ce bleu est à tomber ! Je l'adore.
This blue is to die for ! I love it.
Too Fancy Lacquer - Can you hear the people sing
Une pure beauté. Je suis vraiment amoureuse de la teinte, elle est parfaite !
A pure beauty, I really love the shade, this is perfect !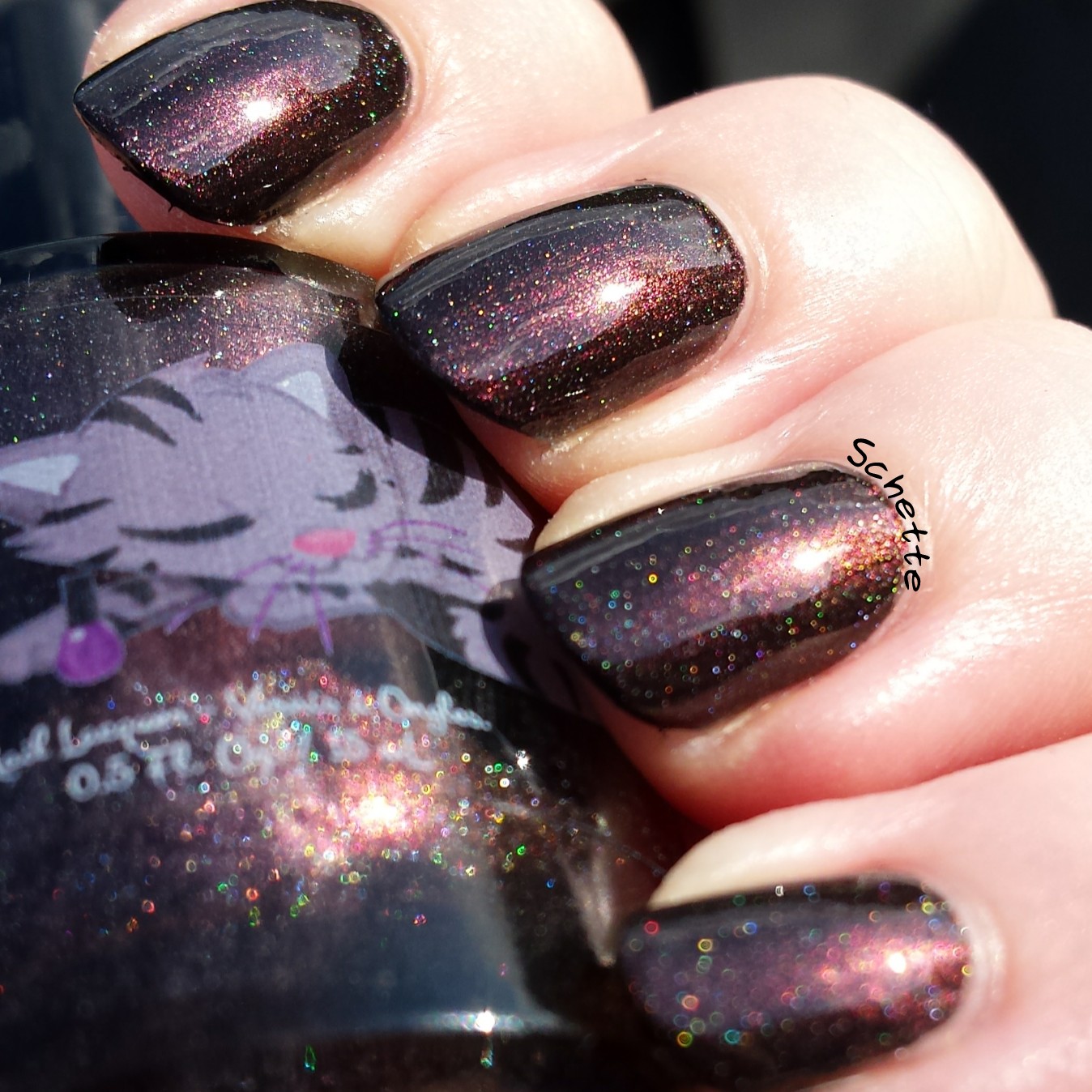 Eat Sleep Polish : The Winged Monkeys
Un vernis tellement surprenant !
Such a stunning polish !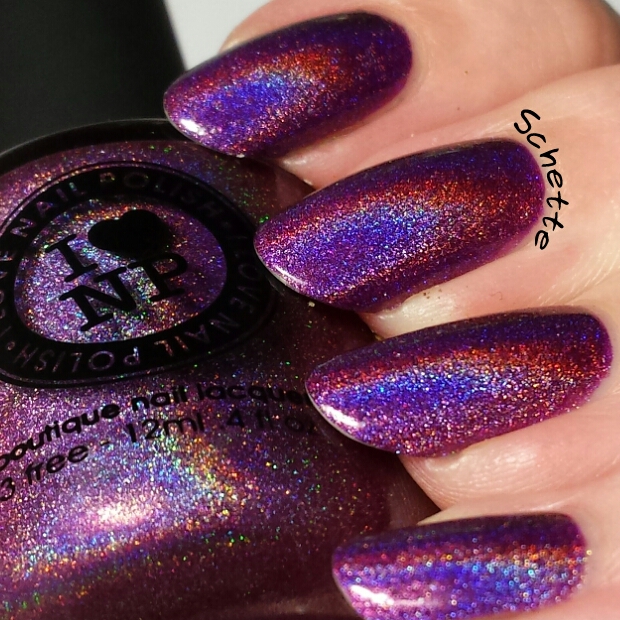 ILNP - Kings and Queens
Un magnifique holo !
A magnifique holo !
Octopus Party Nail Lacquer - Absinthe-Minded
Je l'ai aimé au premier regard !
Love a first sight !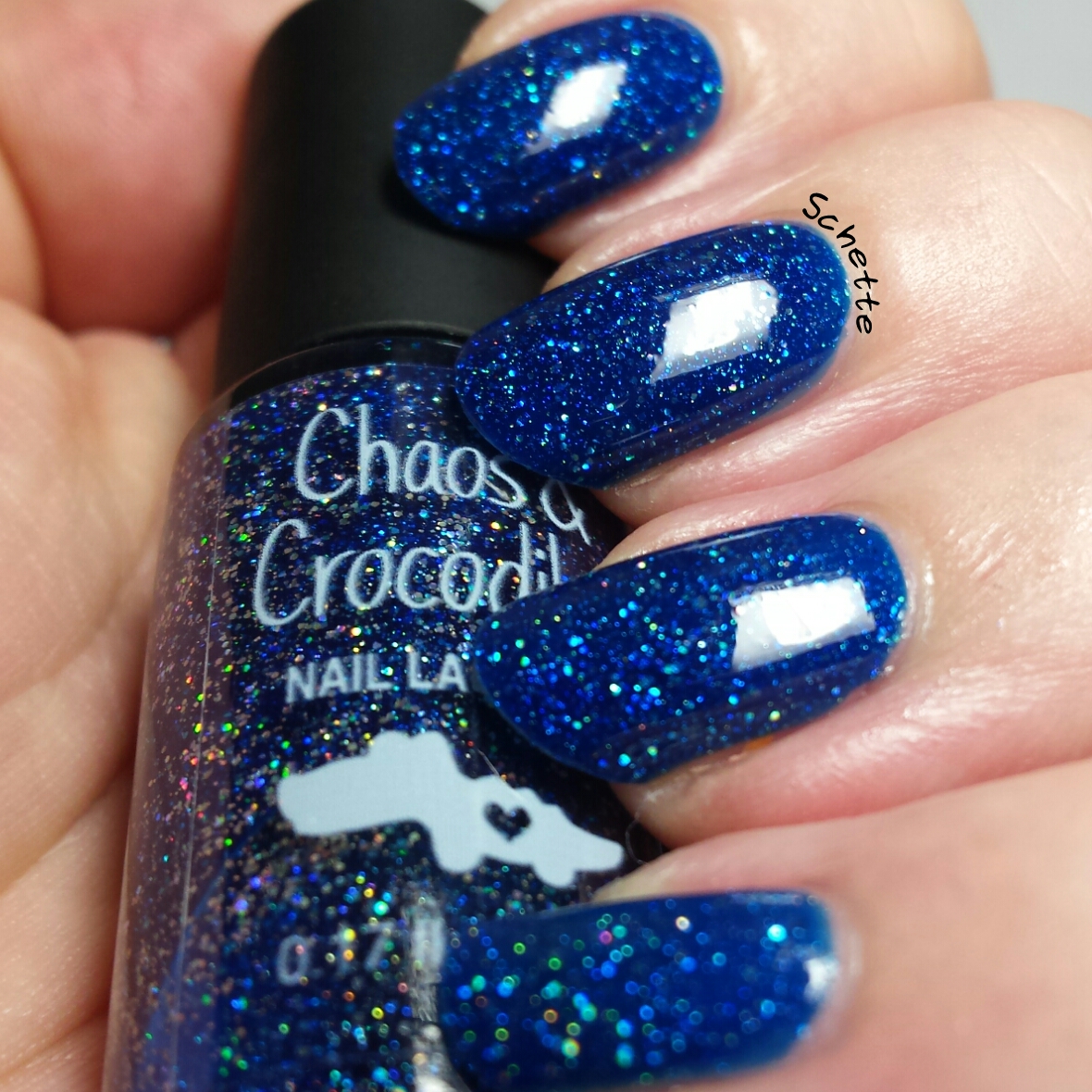 Chaos and Crocodiles : Reflexion
Je ne suis pas trop fan des vernis du genre habituellement, mais celui-ci à fait vibrer mon petit coeur.
I'm usually not a huge fan of this kind of polish, but this one made my little heart melt.
Carpe Noctem Cosmetics : Teal the deal
Emily est une magicienne avec les verts !
Emily is a wizard with the greens !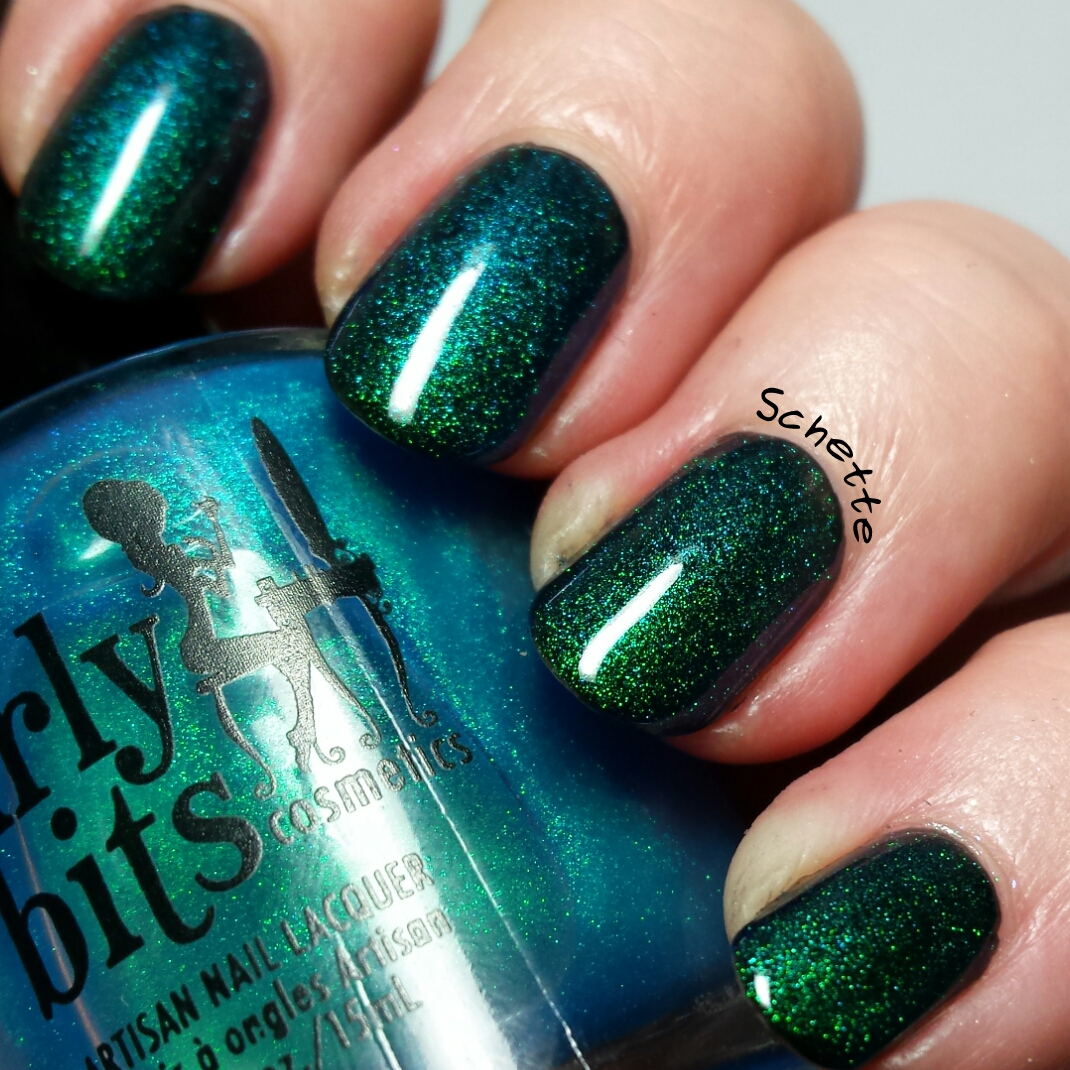 Girly Bits : Cosmic Ocean
Celui-ci il m'a vraiment épatée.
This one really stunned me.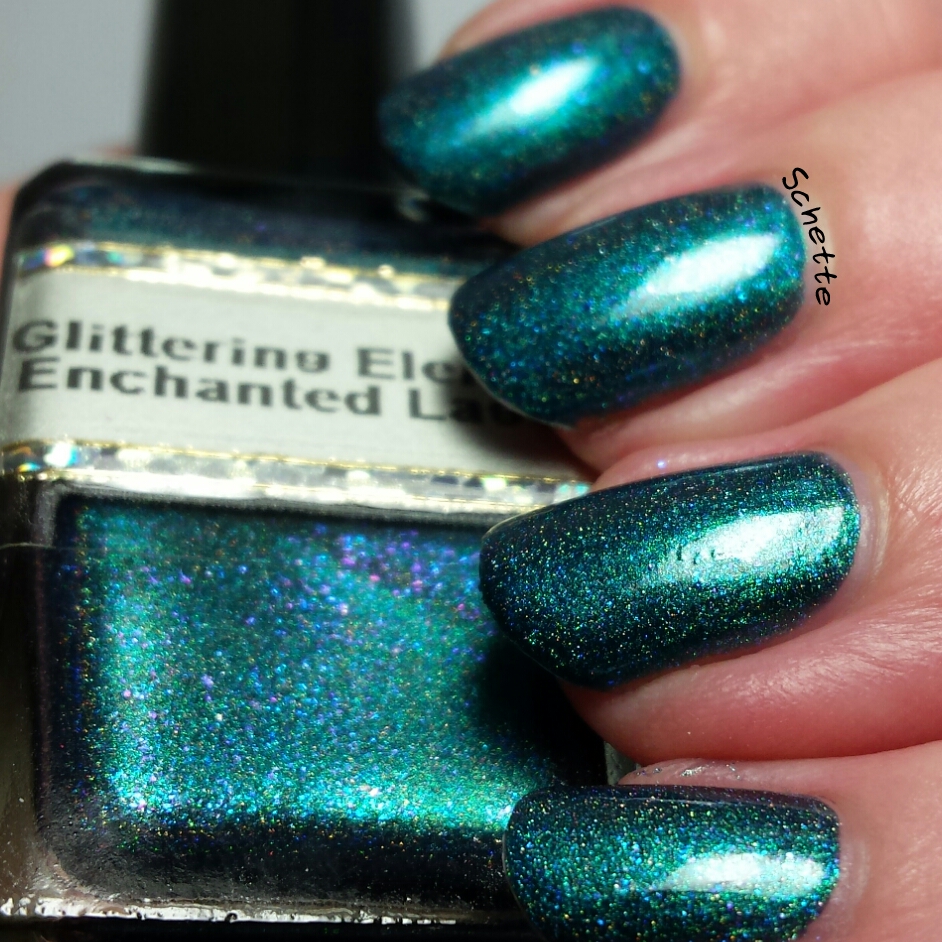 Glittering Elements - Enchanted Lagoon
Je l'avais acheté il y a un moment, mais qu'est ce qu'il est beau !
I bought this one long ago, but what a beauty !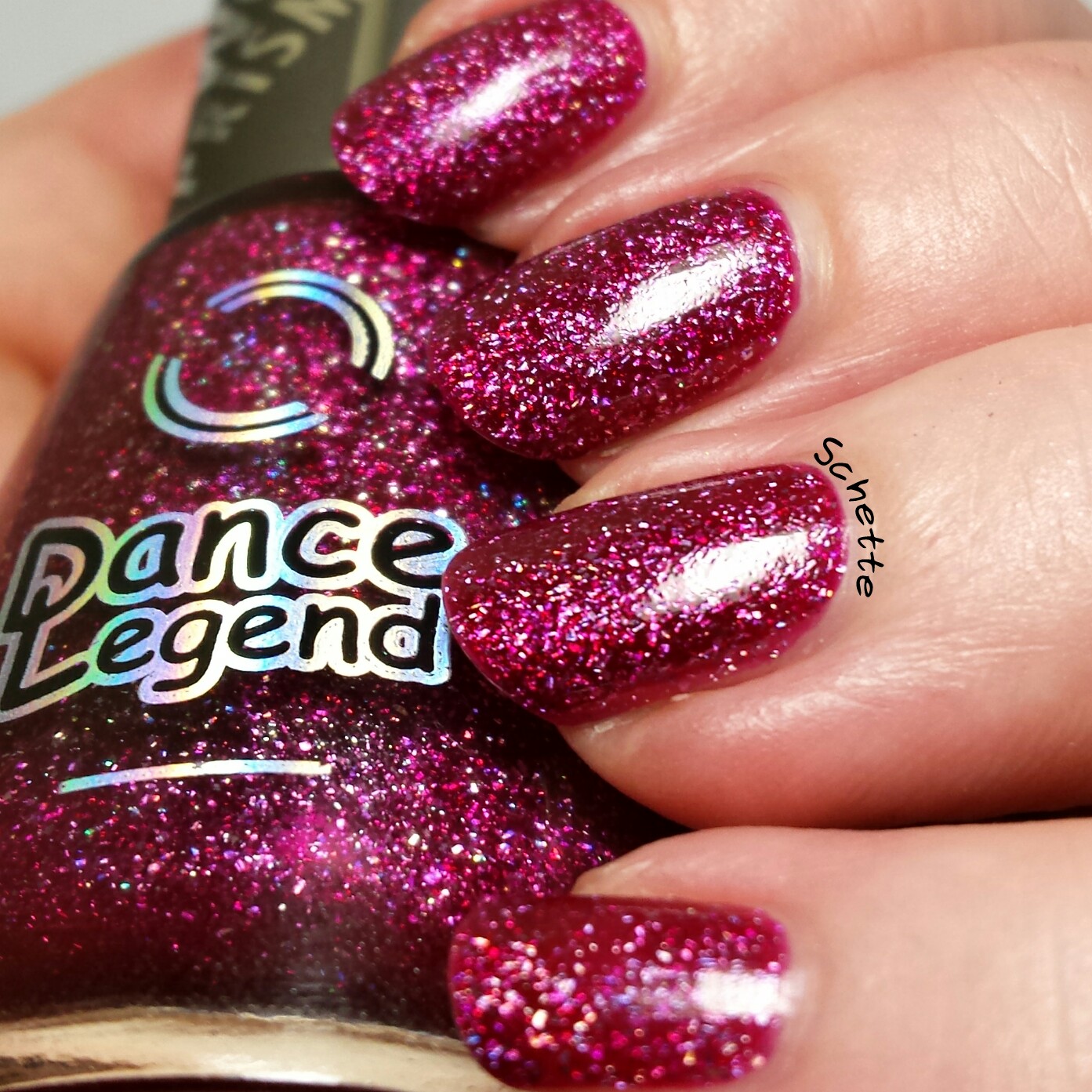 Dance Legend - Behind the Scenes
Il brille lui !
It shines !!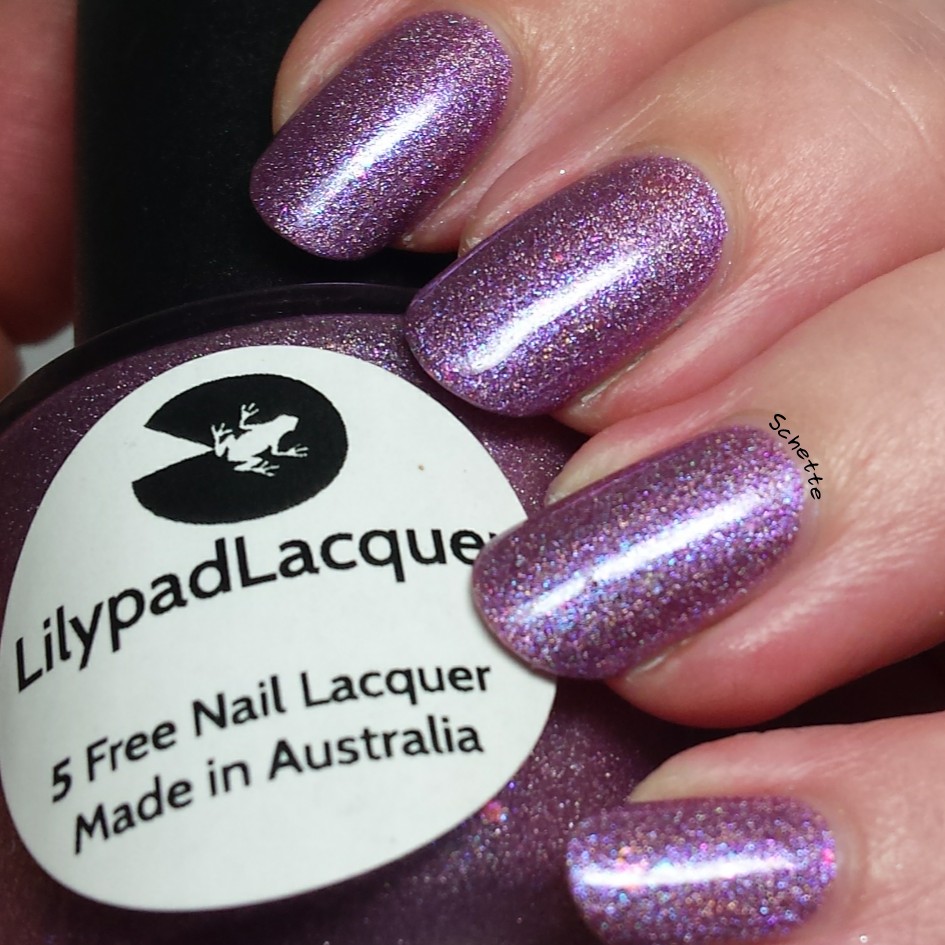 Lilypad Lacquer : Precious
Lilypad nous a fait quelques scattered cette année et cela m'a ravi !
Lilypad made us some scattered this year and I really enjoyed it !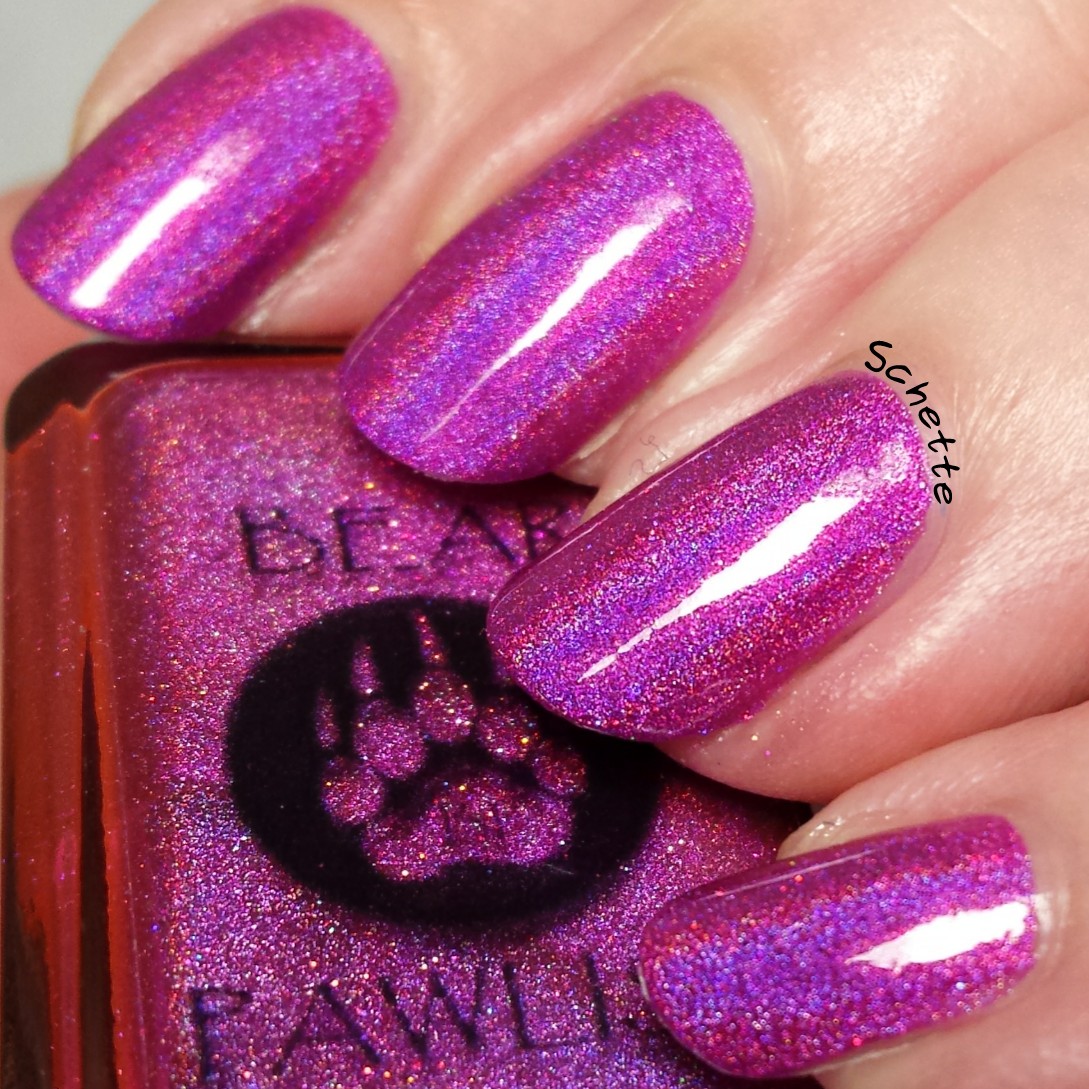 Bear Pawlish : Sin City
La perfection en magenta !
The perfect magenta !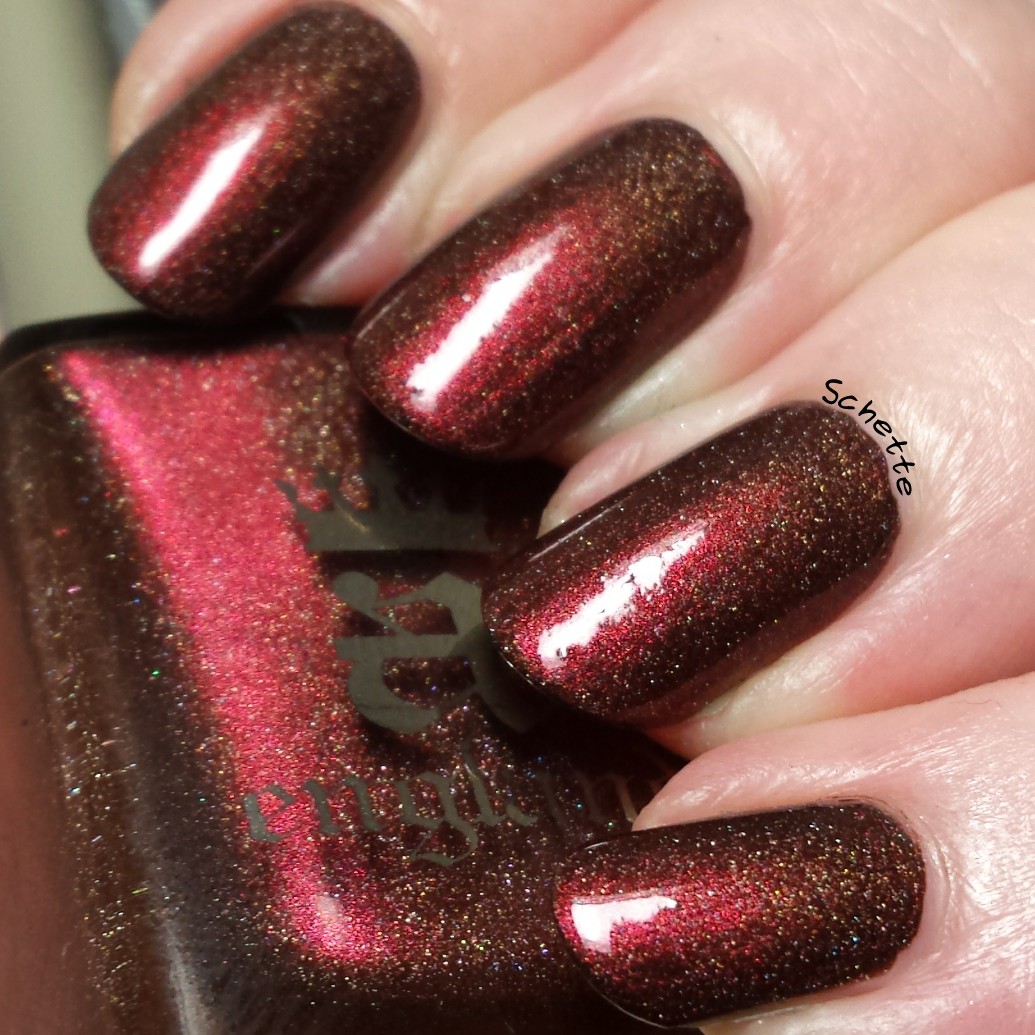 A England : Briarwood
Un duochrome a tomber !
A duochrome to die for !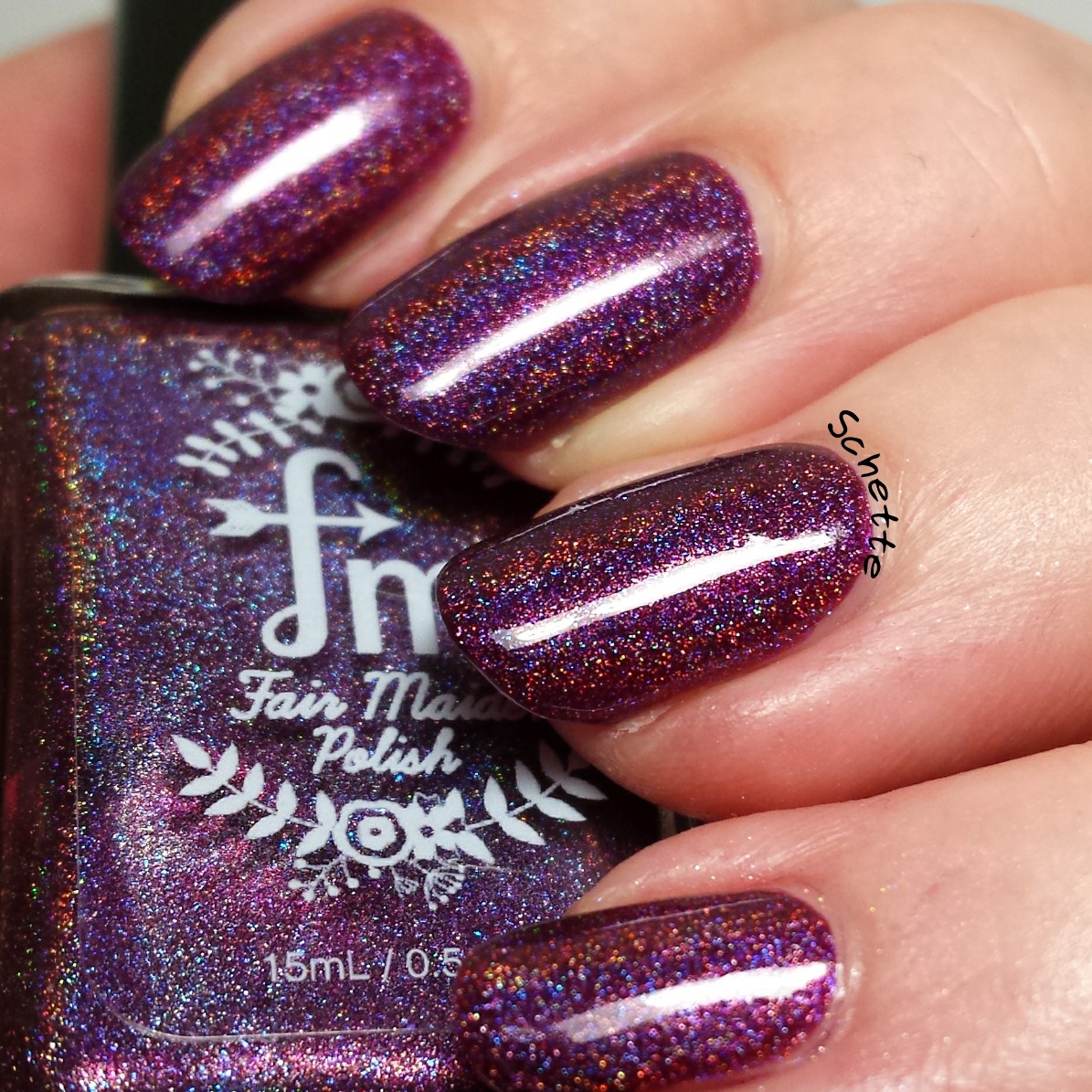 Fair Maiden : Just a mirage
Le violet parfait pour moi, super holo en prime !
The perfect purple to me, super holo moreover !
Celestial - Fae de Aqua
Offert par ma
buddy
, il est vraiment magnifique !
Gifted by my
buddy
, it's just magnifique !
Ever After Polish : Yum Yum
Ho ouiiii, un joli bleu !!!
Ho yes, a pretty blue !!!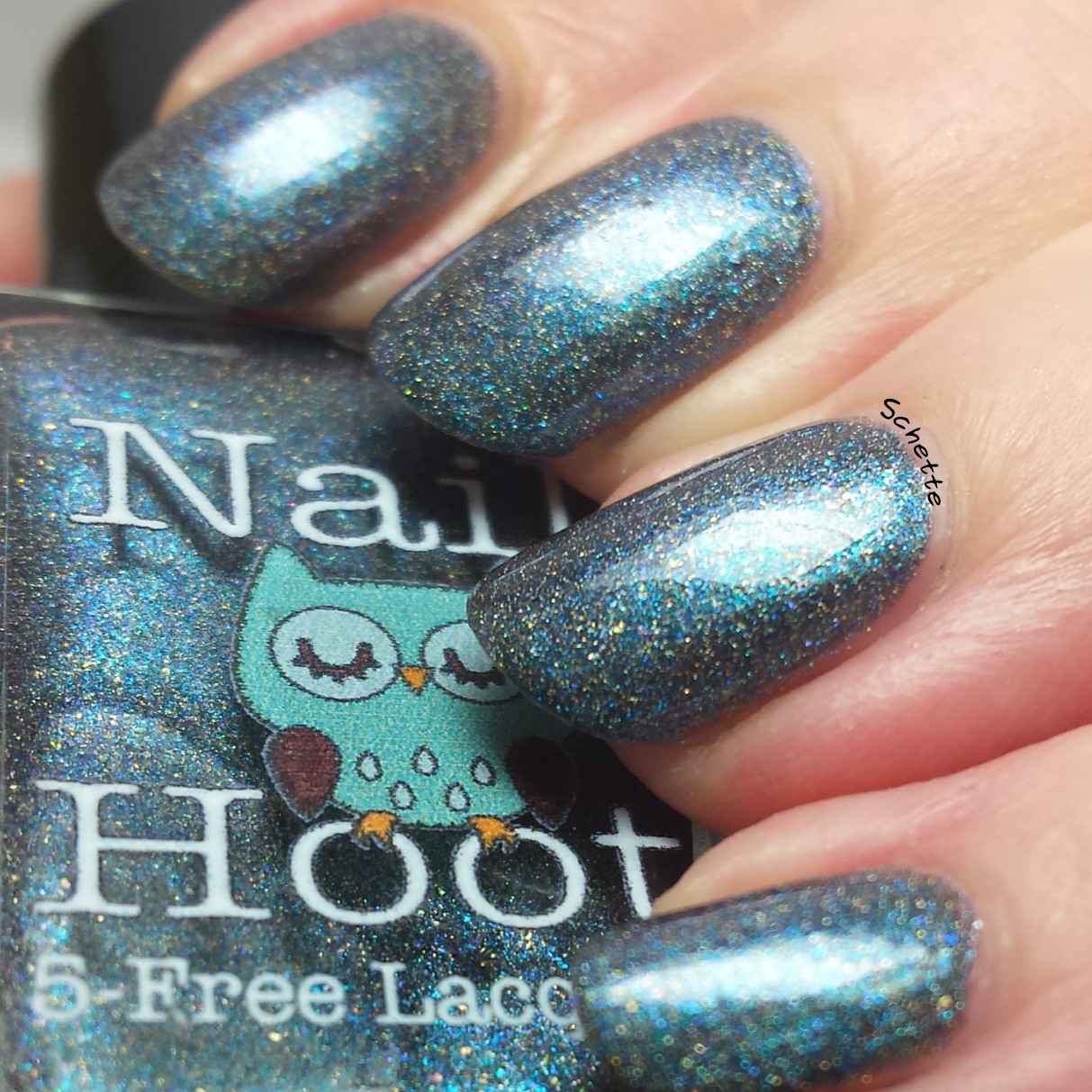 Nail Hoot : Zero Gravity
Je sais que j'avais préféré Dark Matter, mais en fait, non c'est bien Zero Gravity mon préféré, j'adore son coté dark !
I know that I prefered the Dark Matter, but in fact, no that's really Zero Gravity my favorite, I love its dark side !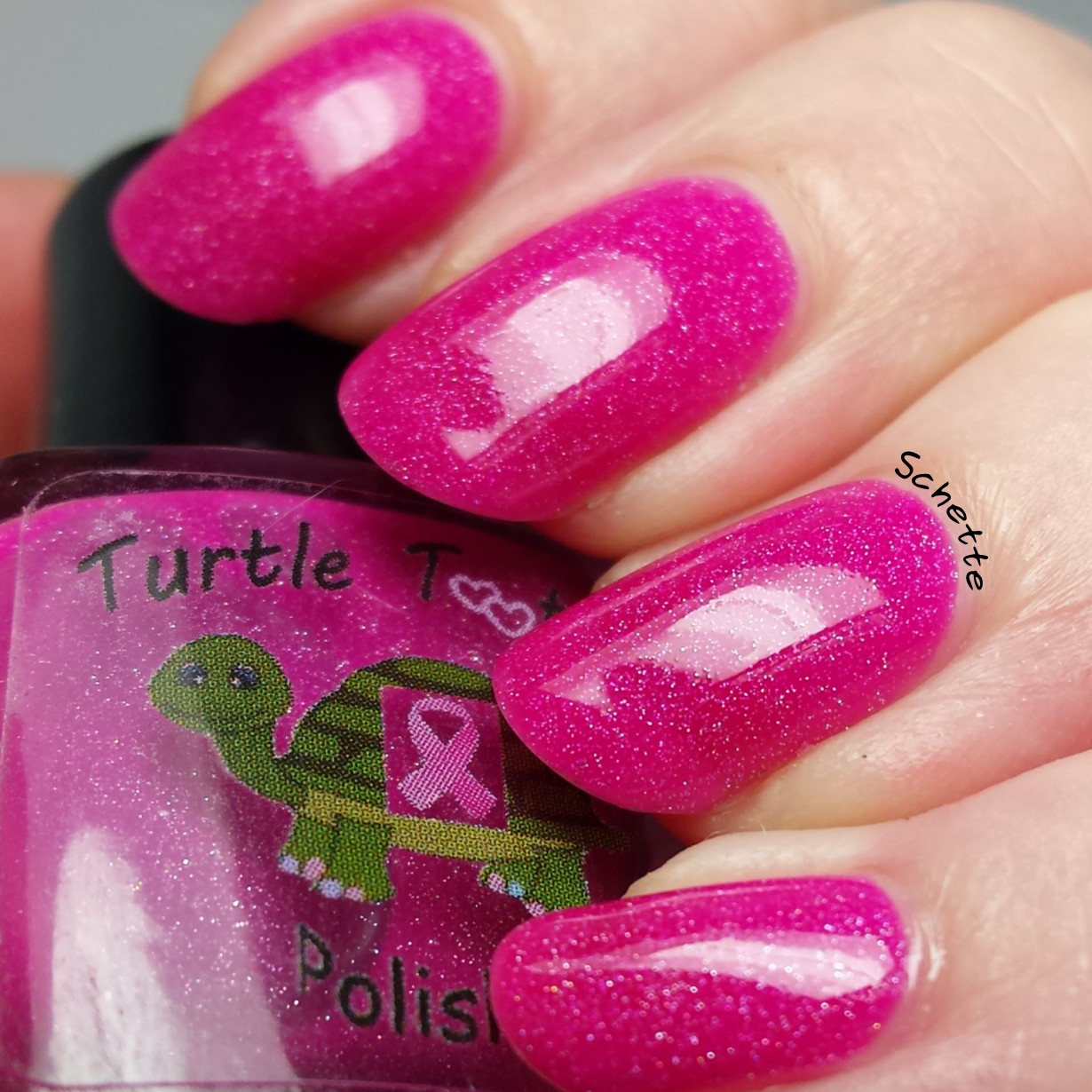 Turtle Tootsie Polish : Warrior
Un petit rose tout en finesse, et pour une bonne cause !
A little pink all delicate, and for a great cause !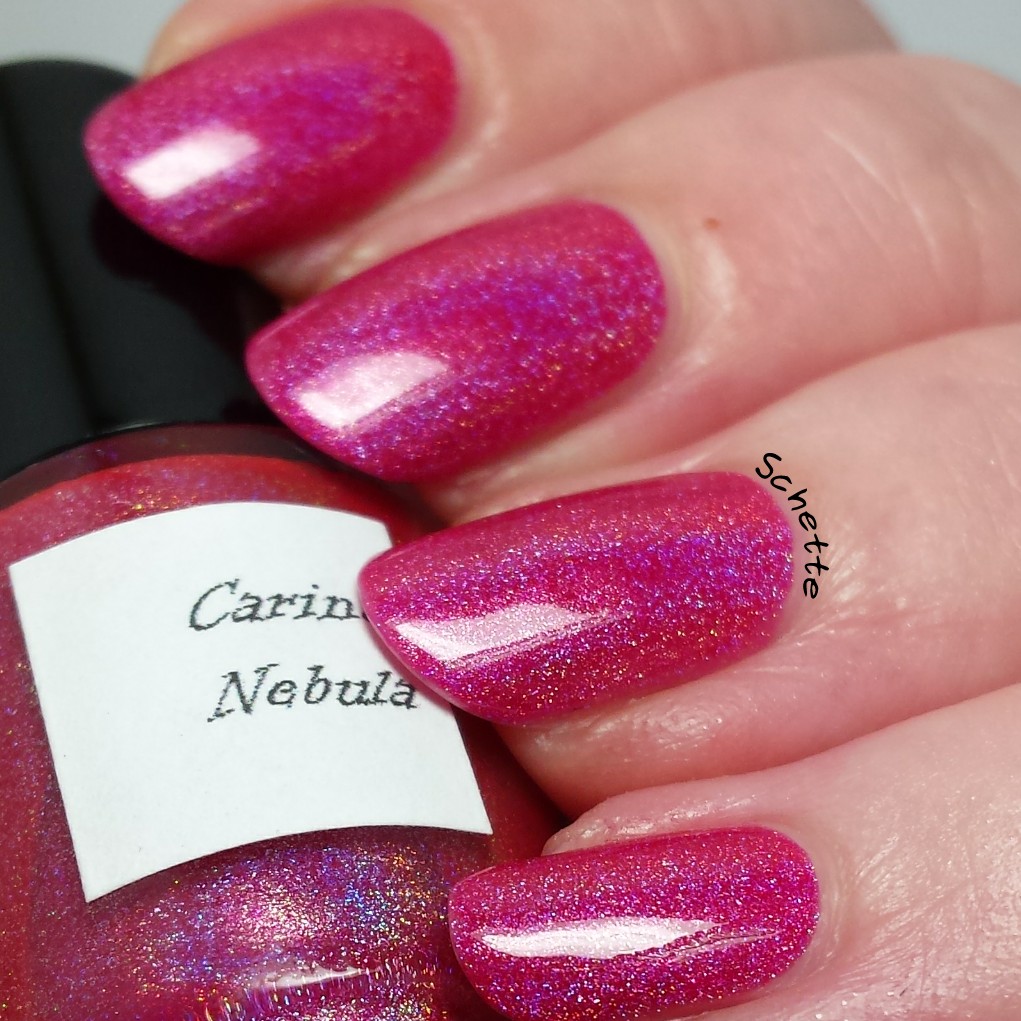 Vapid Lacquer : Carina Nebula
Ma marque révélation cette année : Vapid ou comment un nouvel amour est né !
My revelation this year : Vapid or how a new love is born !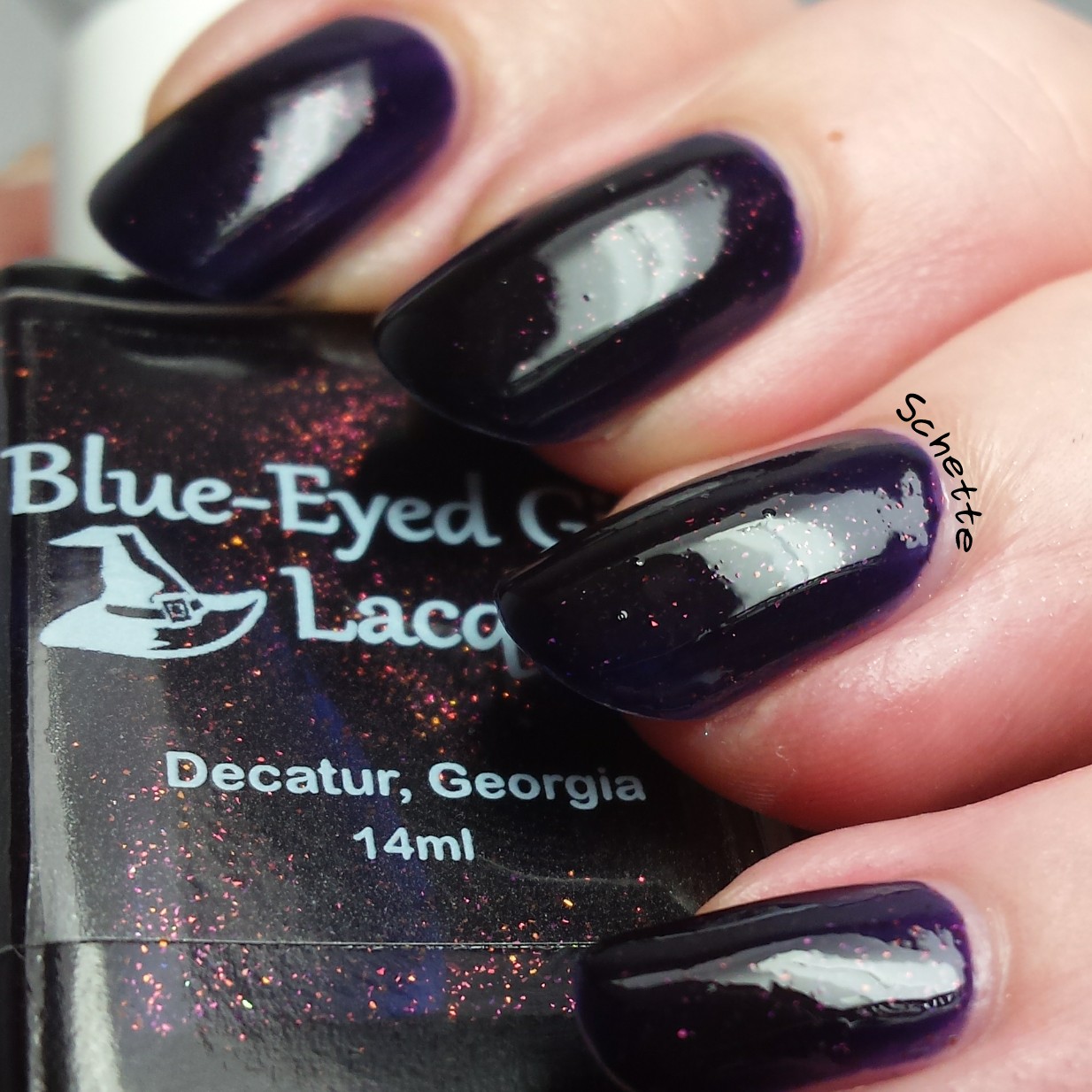 Blue Eyed Girl : We fly our spirit
Cette représentation de Kiki est parfaite !
This representation of Kiki is perfect !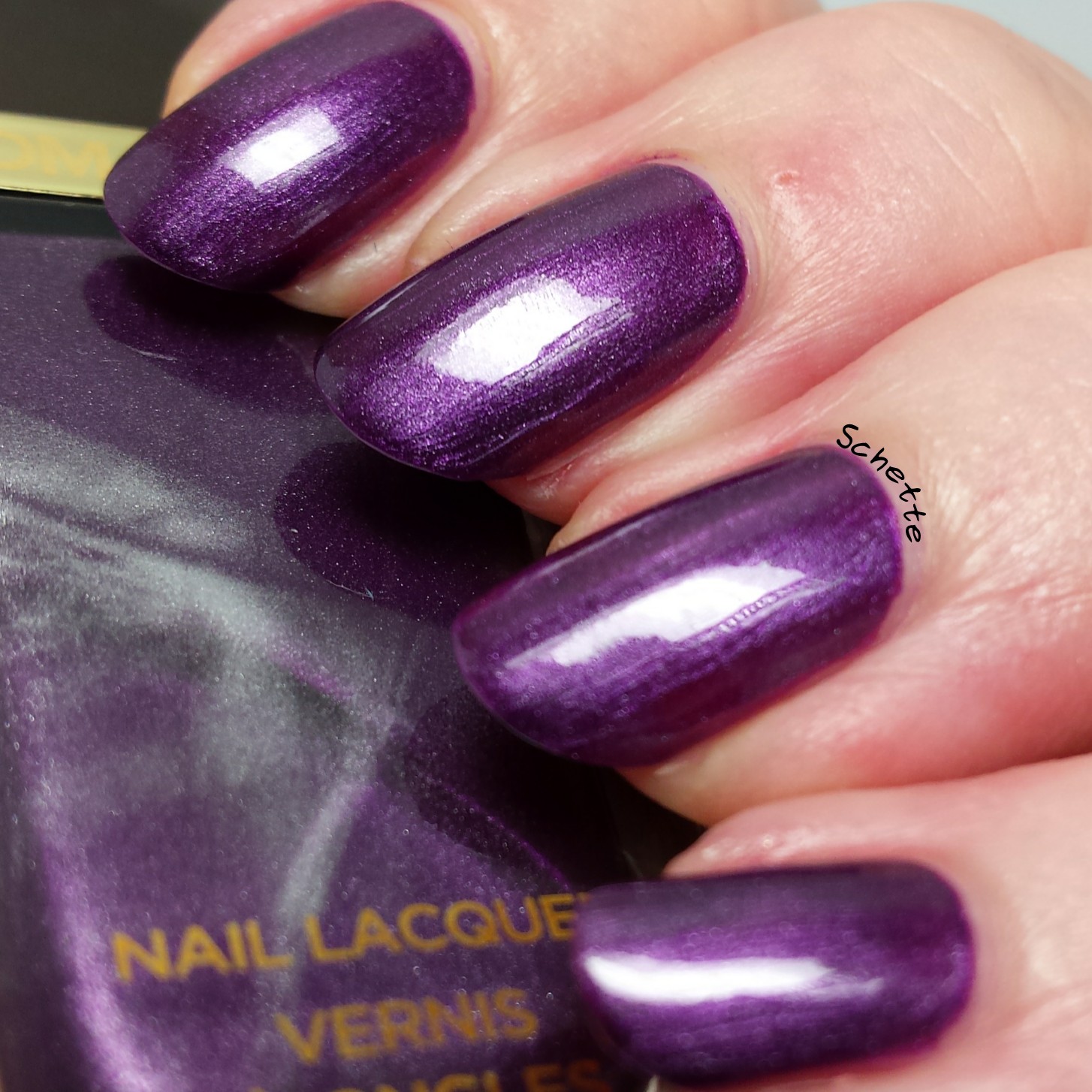 Tom Ford : Dominatrix
Le violet metalique par excellence !
The purple metalic by excellence !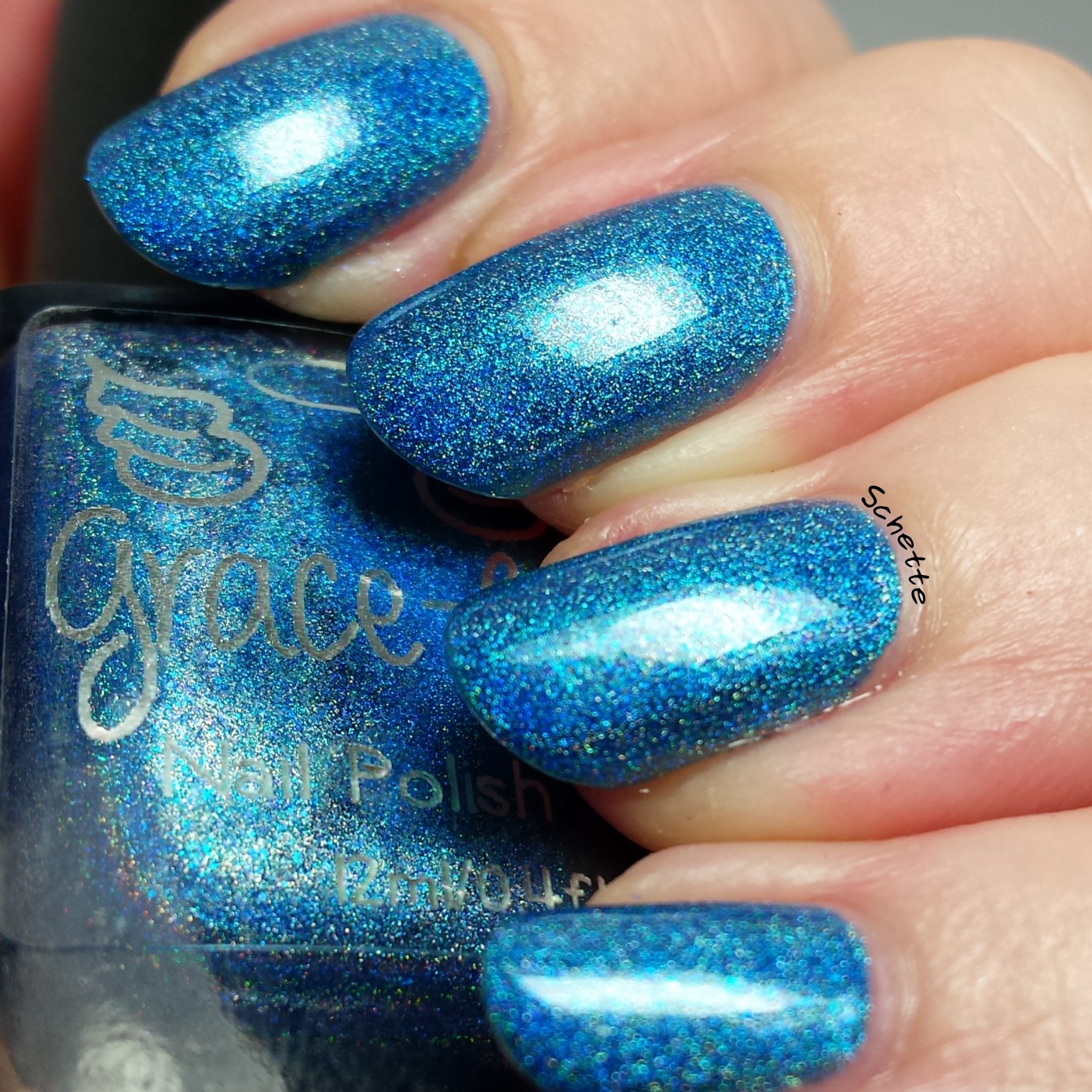 GraceFull : Blueberry Bubbles
Les GraceFull sont tous plus beaux les uns que les autres !
GraceFull are all so beautiful !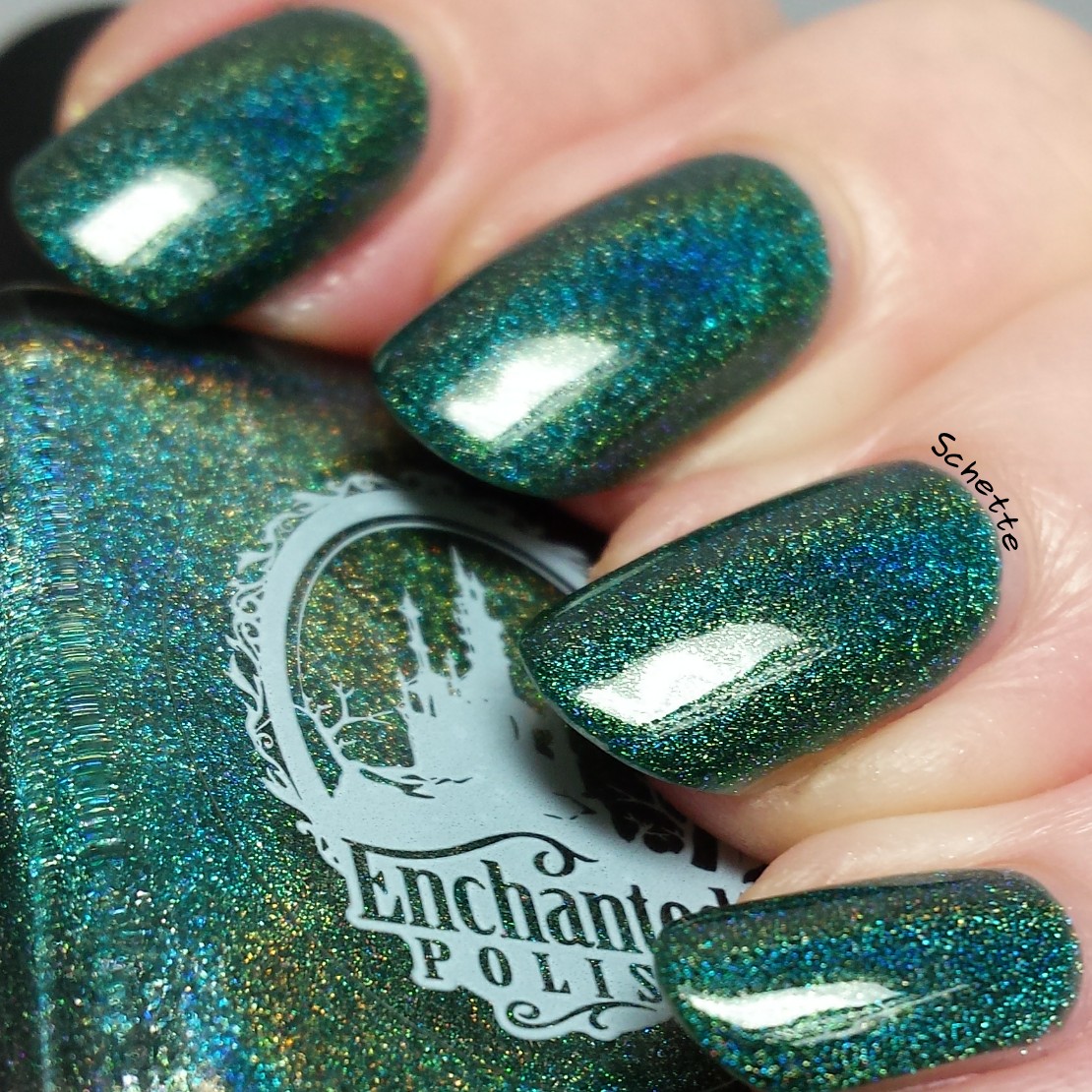 Enchanted Polish : December 2015
J'ai vraiment flashé sur ce vert !
I really enjoyed this green !
Bilan
J'ai passé une excellente année 2015 entourée de mes vernis, j'espère que 2016 sera autant remplie de couleurs ! Je vous souhaite une très belle année ! Et vous quel est votre vernis de l'année ?
I spend a wonderfull year 2015 surrounded by polish, I hope that 2016 will also be full of colors ! I wish you all an amazing new year ! What about you, witch is your polish of the year ?
Schette, le 4 janvier 2016
---
comments powered by