Celestial - Fae de Aqua
PERSONAL PURCHASE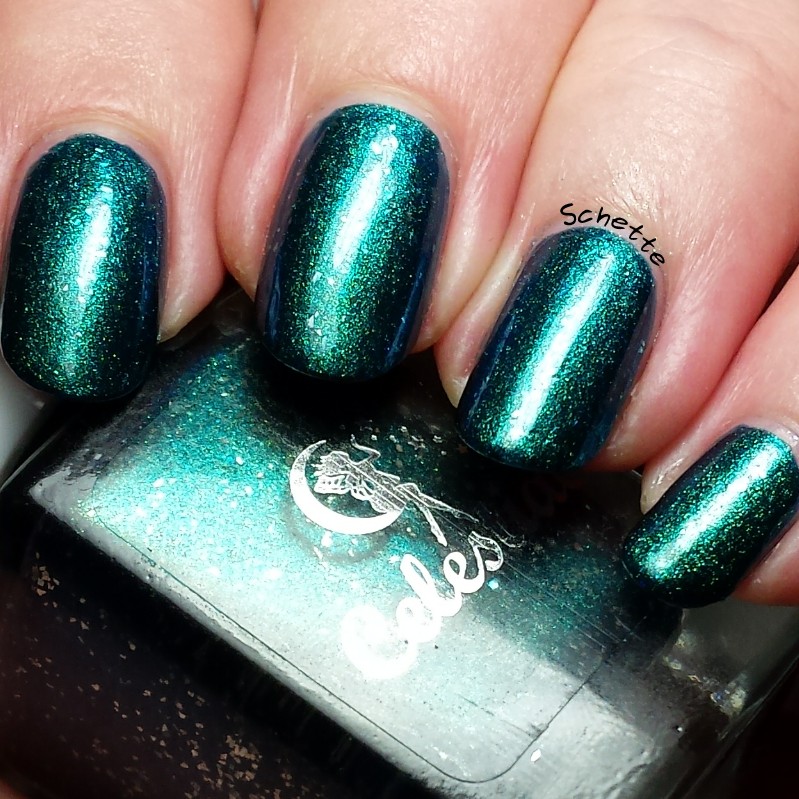 Ma petite
Arian
m'a offert ce Celestial parce qu'elle savait que je tomberais amoureuse de ce duochrome vert - bleu à flakies. Elle avait comme toujours sacrément raison ! Merci Arian :)
My little
Arian
gifted me this Celestial because she knew that I would felt in love with a duchrome green - blue with flakie. And she was damn right, once again ! Thanks Arian :)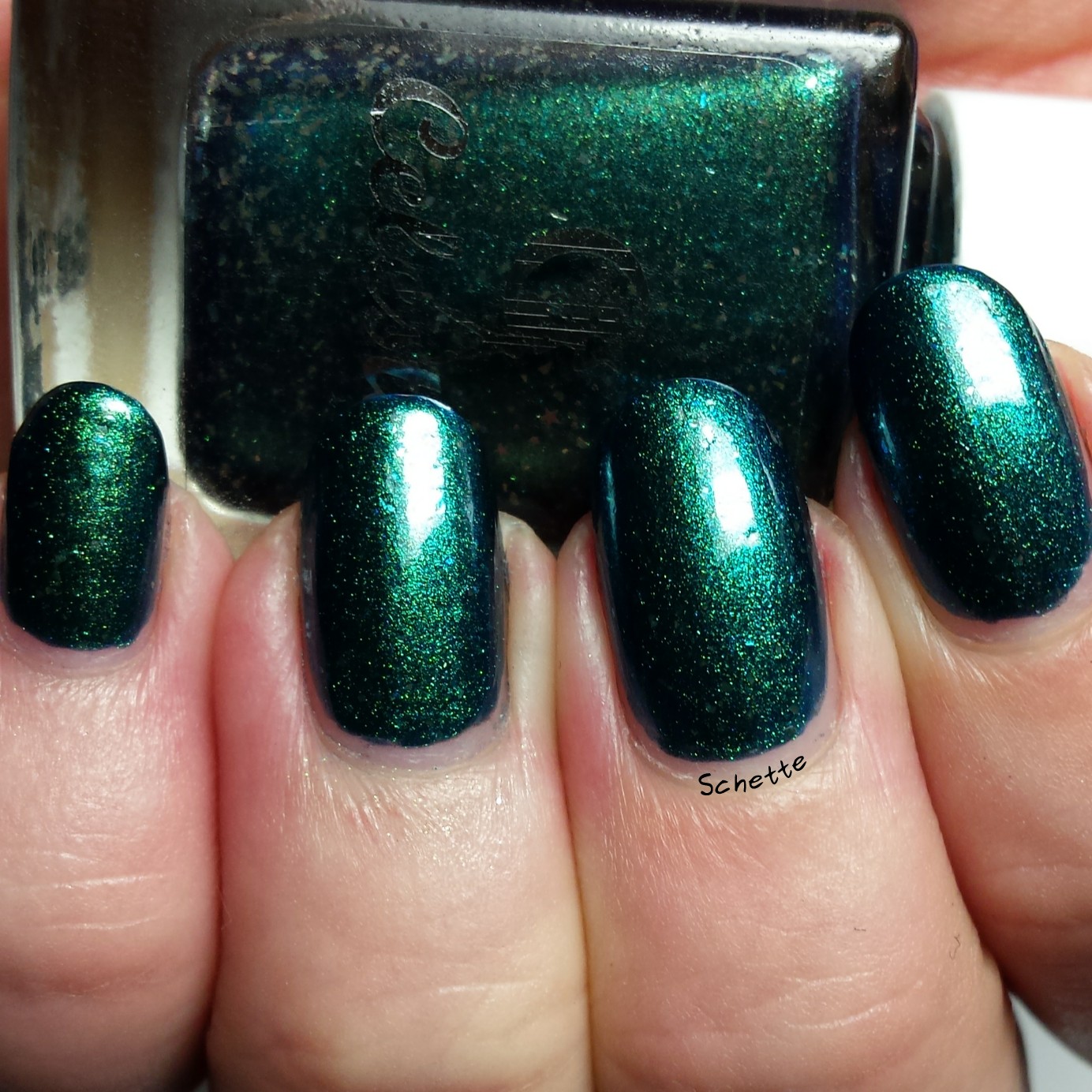 Sous lumière artificielle, on voit plus le coté vert.
Under artificial light, we more see the green side.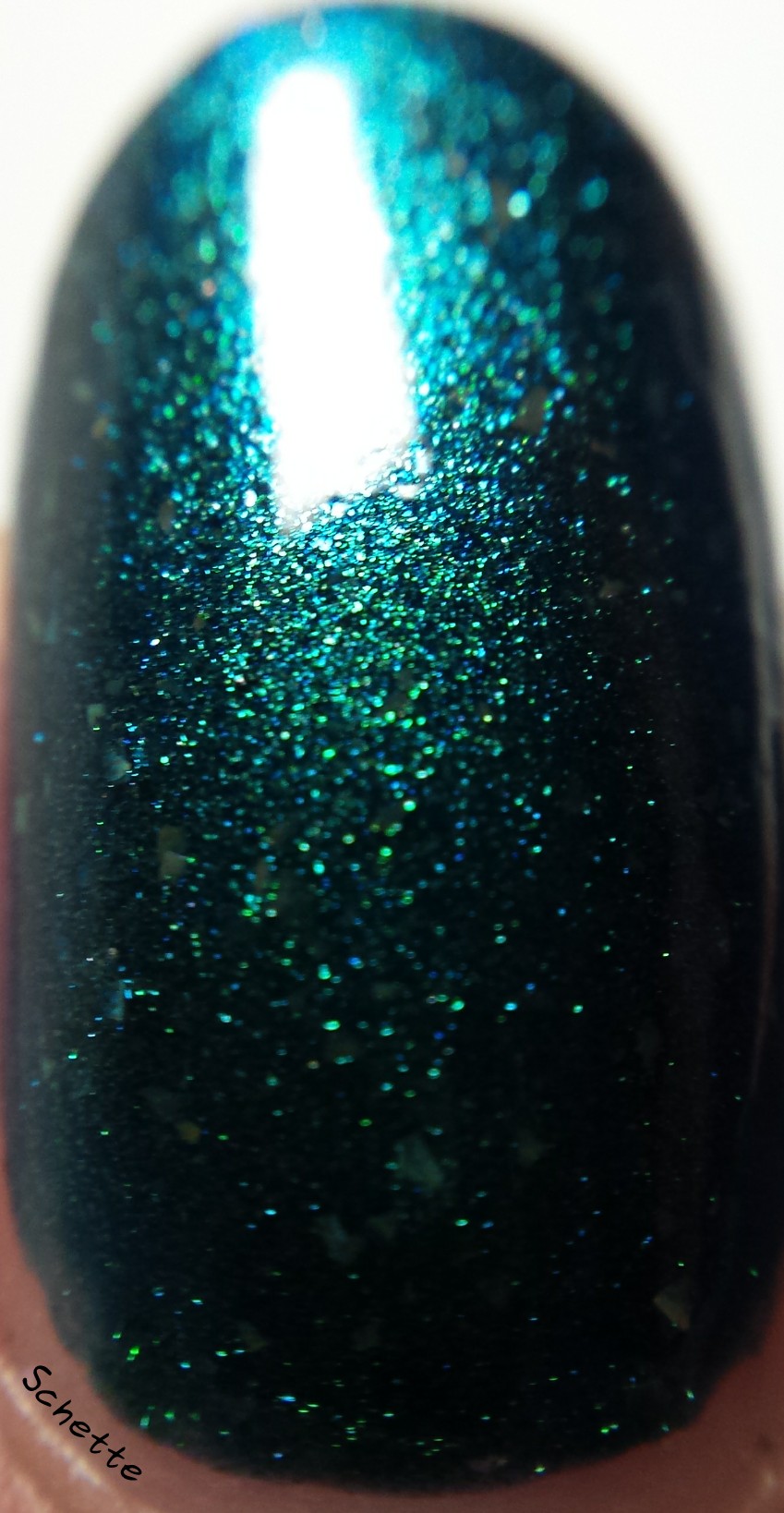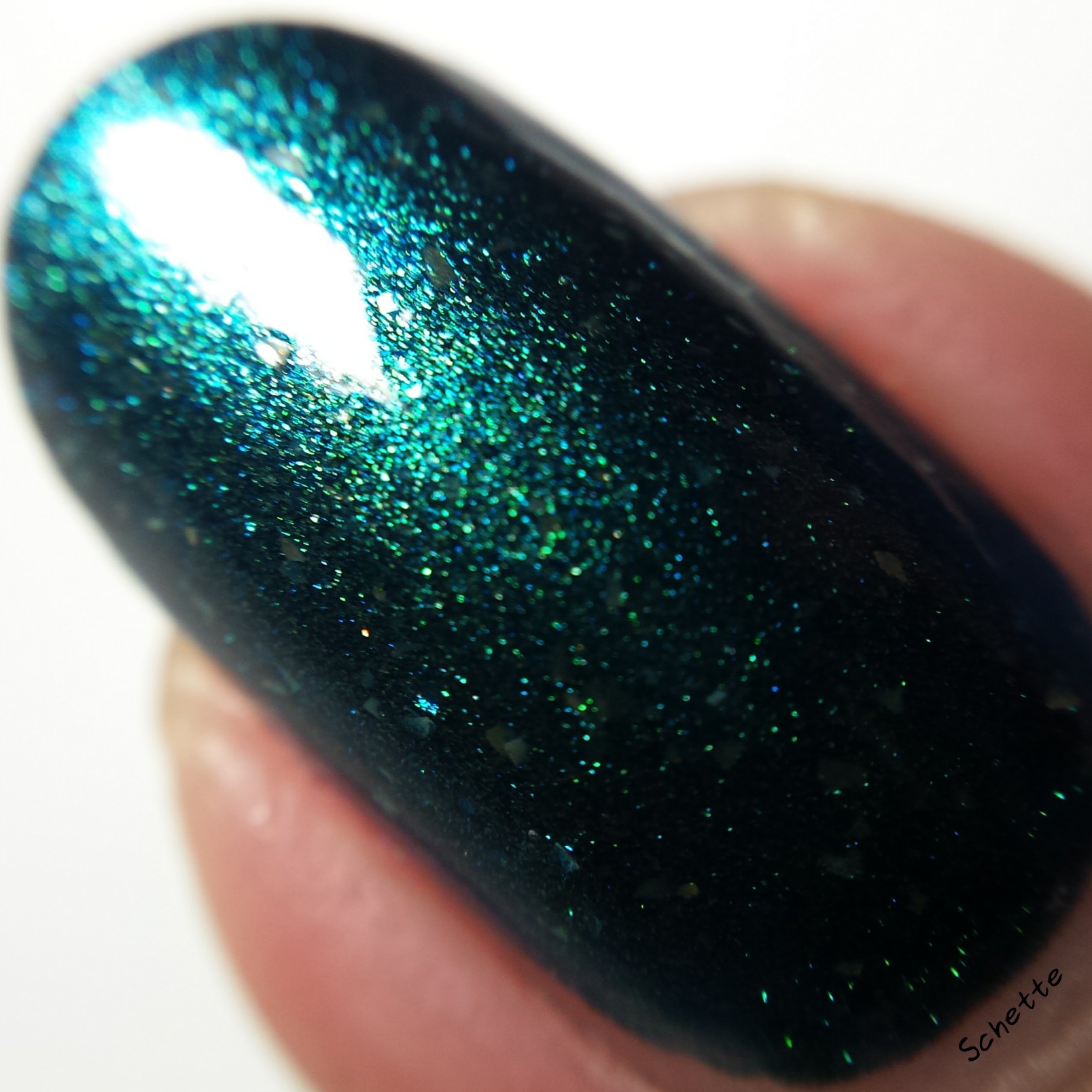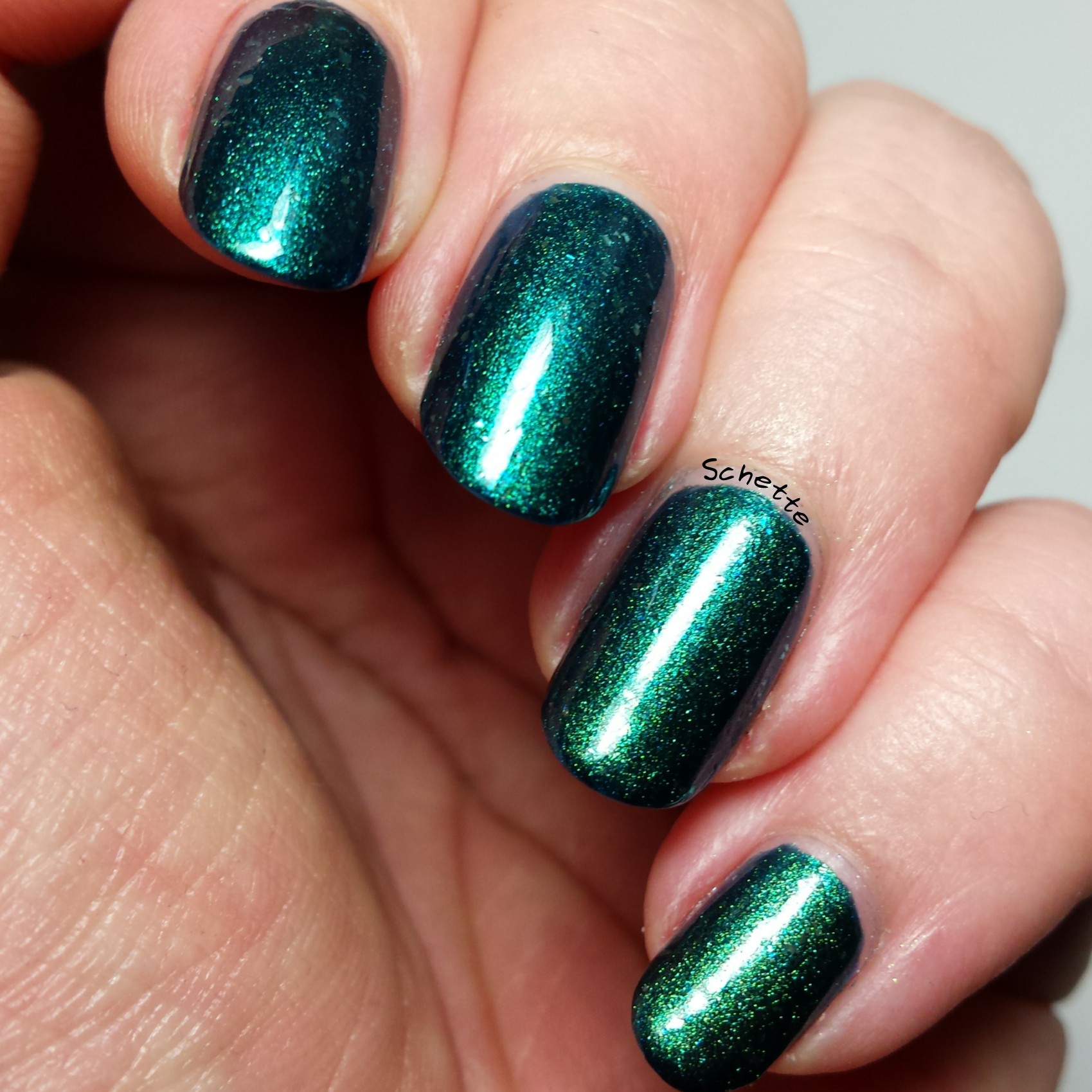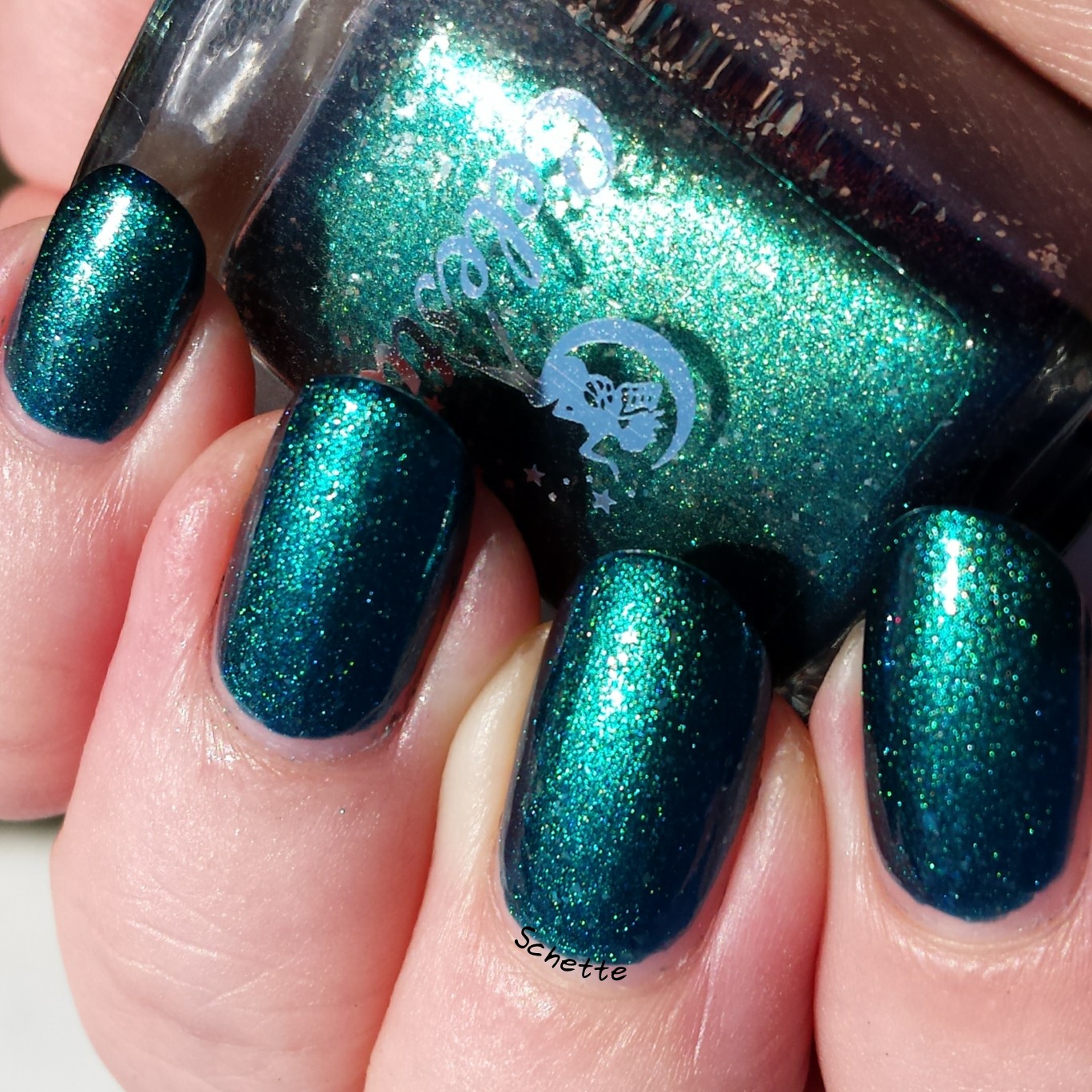 Au soleil, on voit les deux couleurs. Le shimmer rend le vernis suréaliste ! J'adore !
With sun, we can see both colors. The shimmer give an surrealist effect to the polish ! I love it !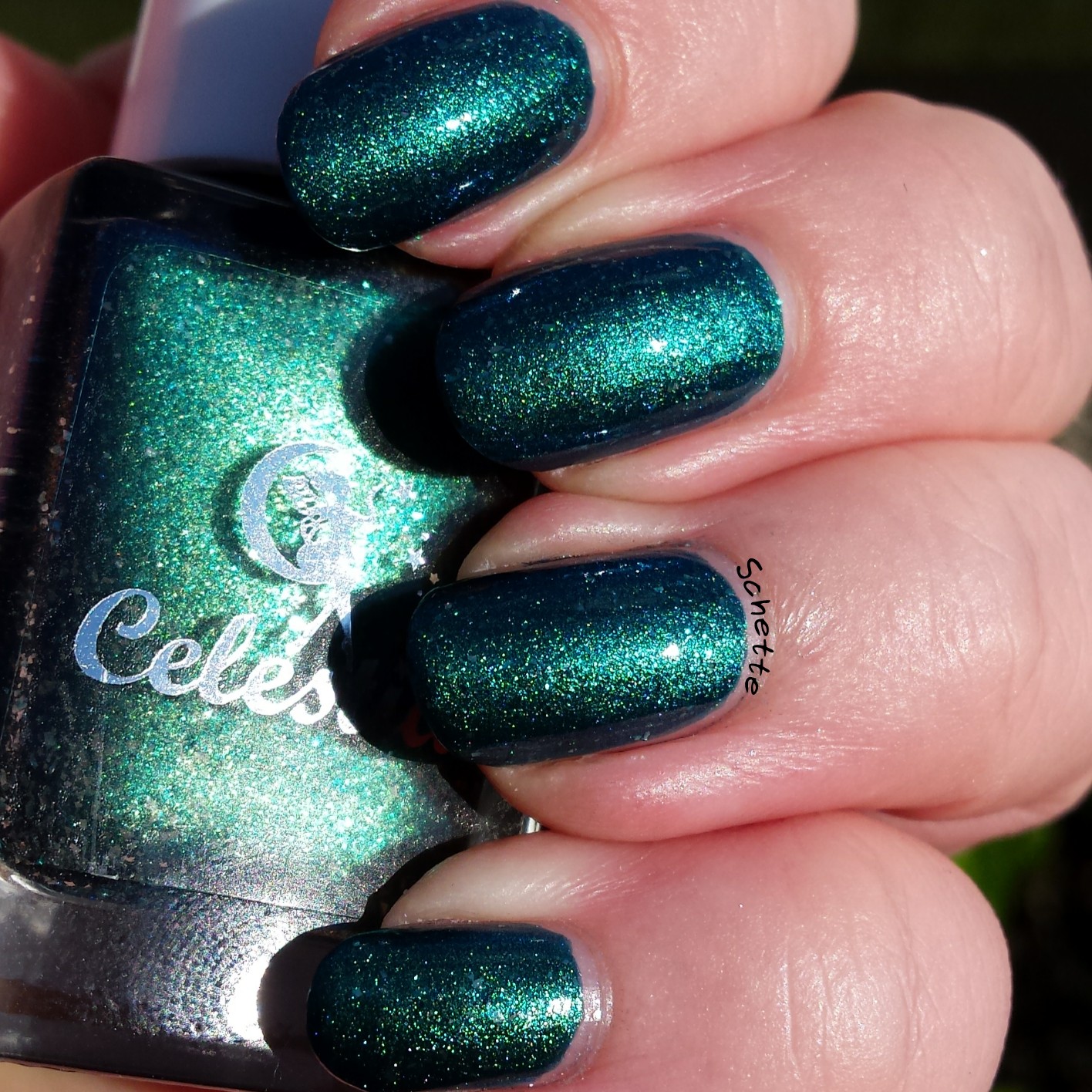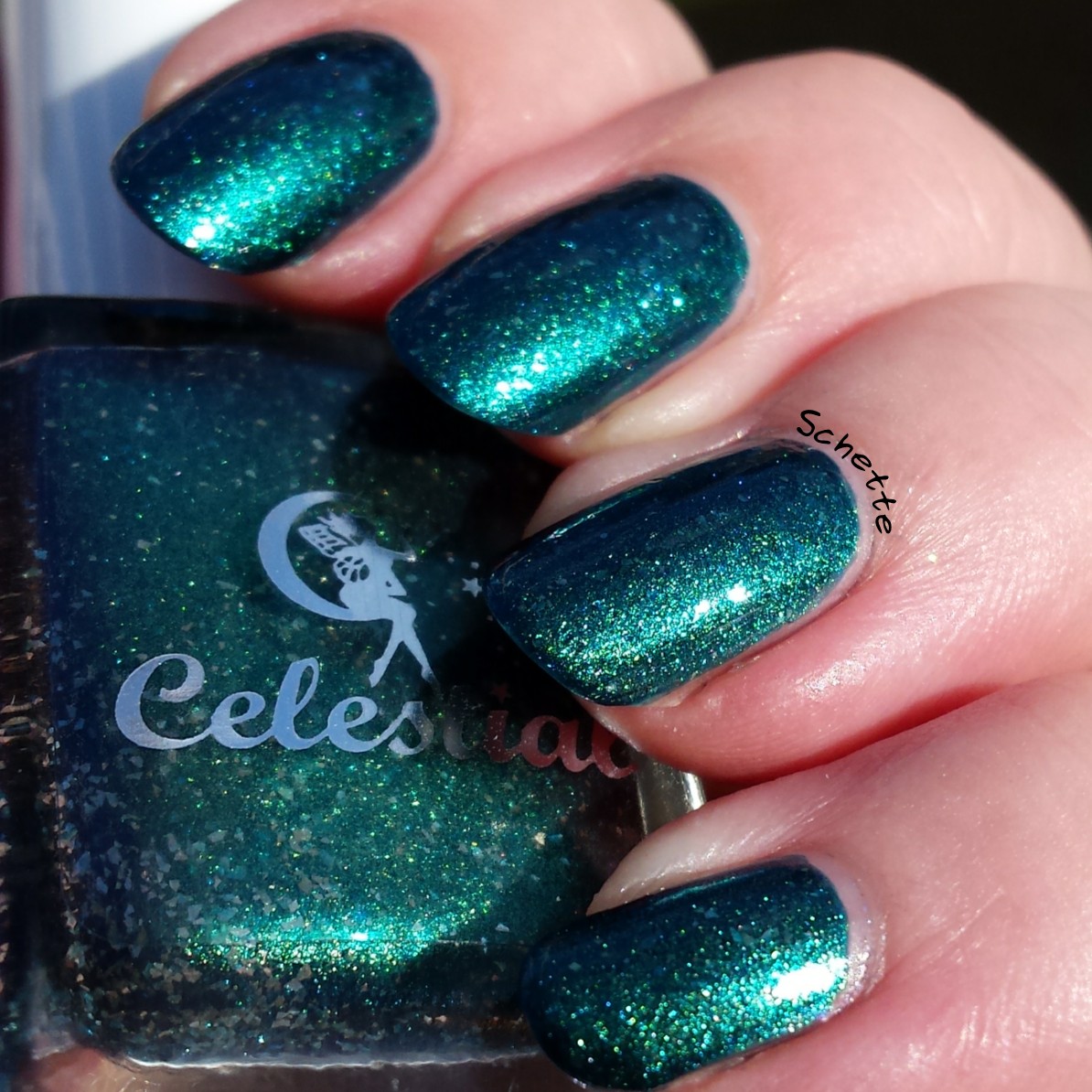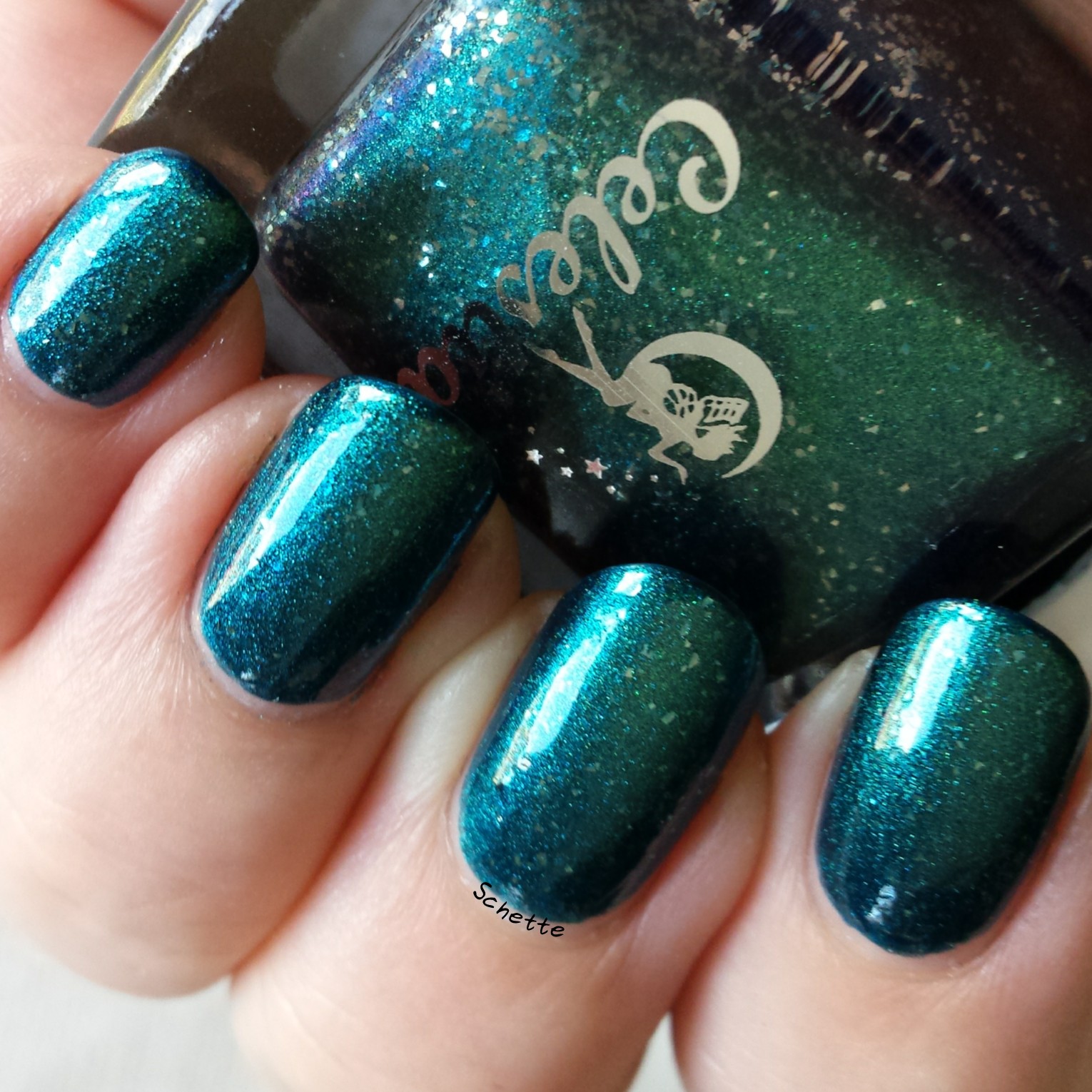 A l'ombre, on voit plus le coté bleu.
In shade, the blue side is more visible.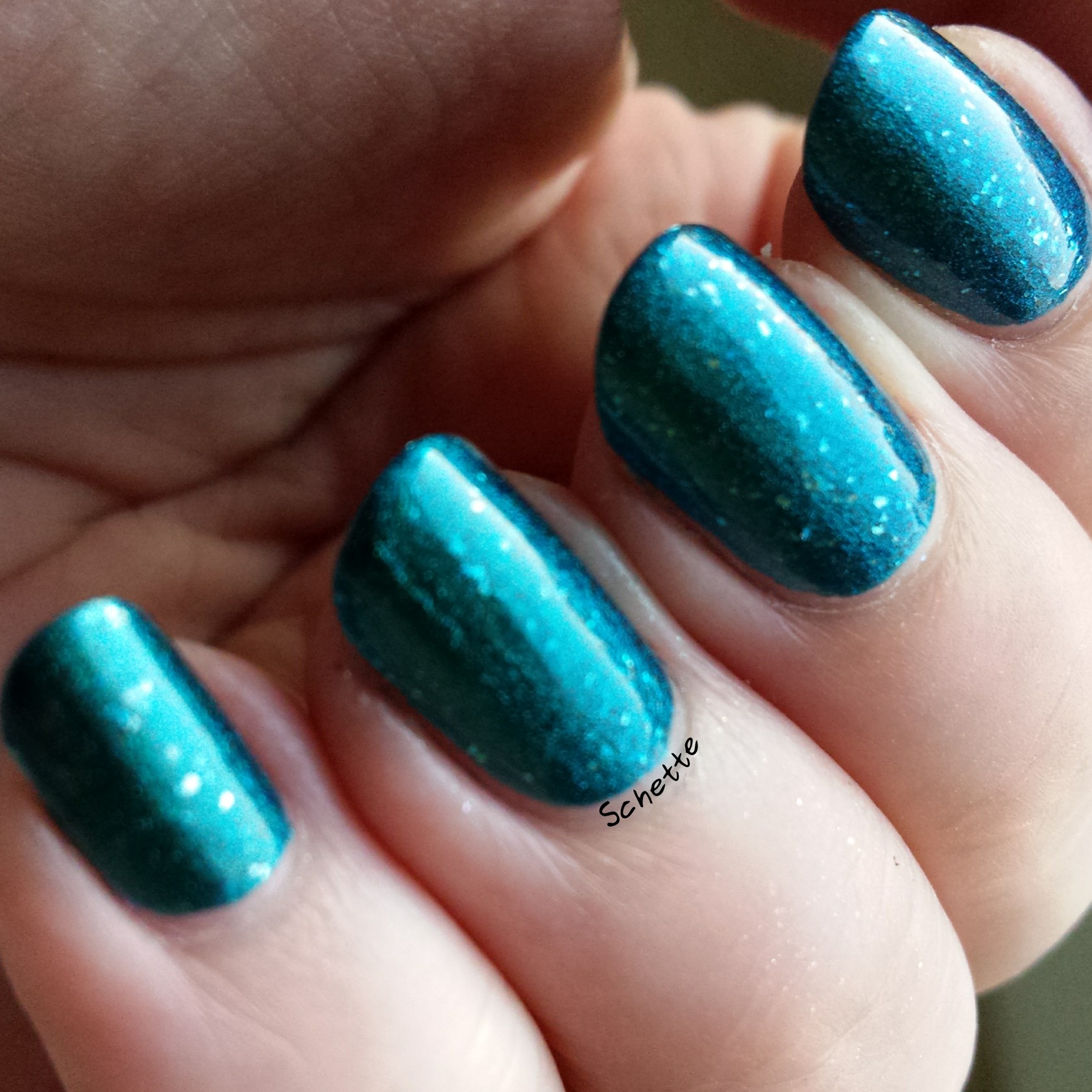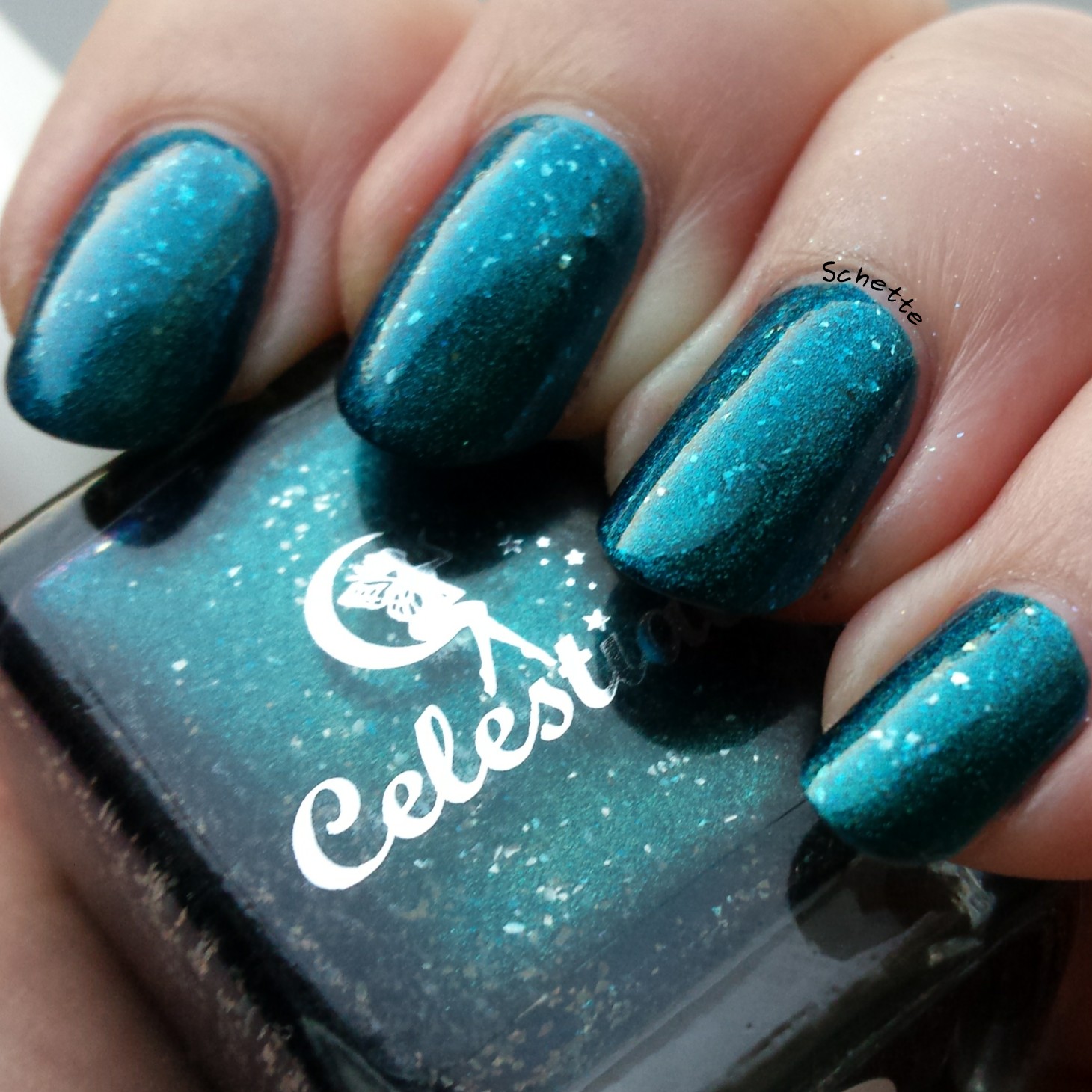 Et les flakies aussi :)
And the flakies too :)
Bilan
J'ai posé les deux en deux couches, plus top coat. Le séchage était super rapide. J'adore ce vernis ! Le pigment est discontinué, pour l'instant il est toujours dispo chez
Edgy
mais une fois que ceux là seront parti, vous ne pourrez plus vous le procurer ... Si vous l'aimez, n'hesitez pas trop longtemps :)
I worn both in two coats, plus top coat. The dry was super fast. I love this polish. The pigment is discontinued, for now it's still available at
Edgy
but once this one will be gone, this will be gone for good .... If you like it, don't hesitate too much :)
Schette, le 18 septembre 2015
Vous pourriez aussi aimer / You can also like :