Chaos and Crocodiles : Reflexion, Cupcake pirate
Vous pourrez trouver cette marque sur la
boutique
.
You can find this brand on the shop .


GIFT - PERSONNAL PURCHASE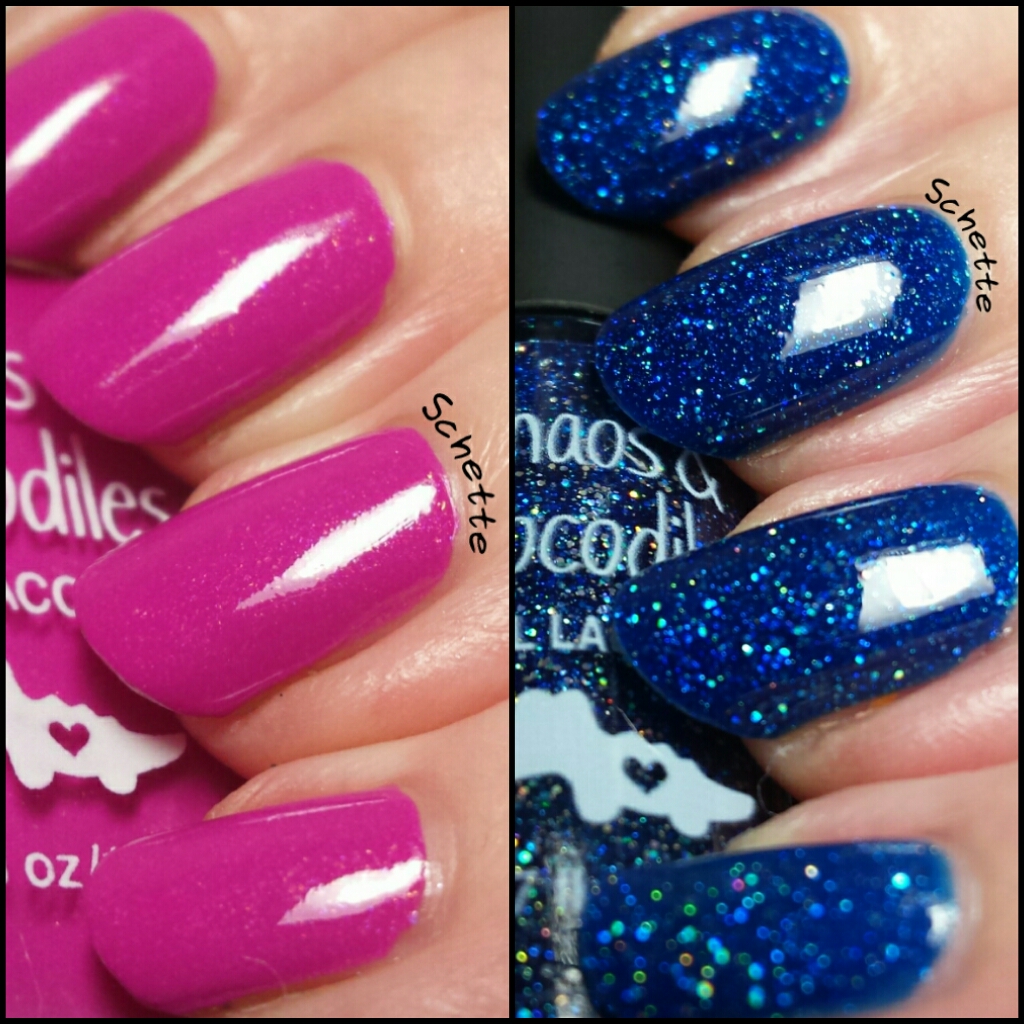 Reflexion
C'est un bleu avec des microglitter holographique, posé en deux couches avec top coat.
It's a blue with holographic microglitter worn in two coats, with top coat.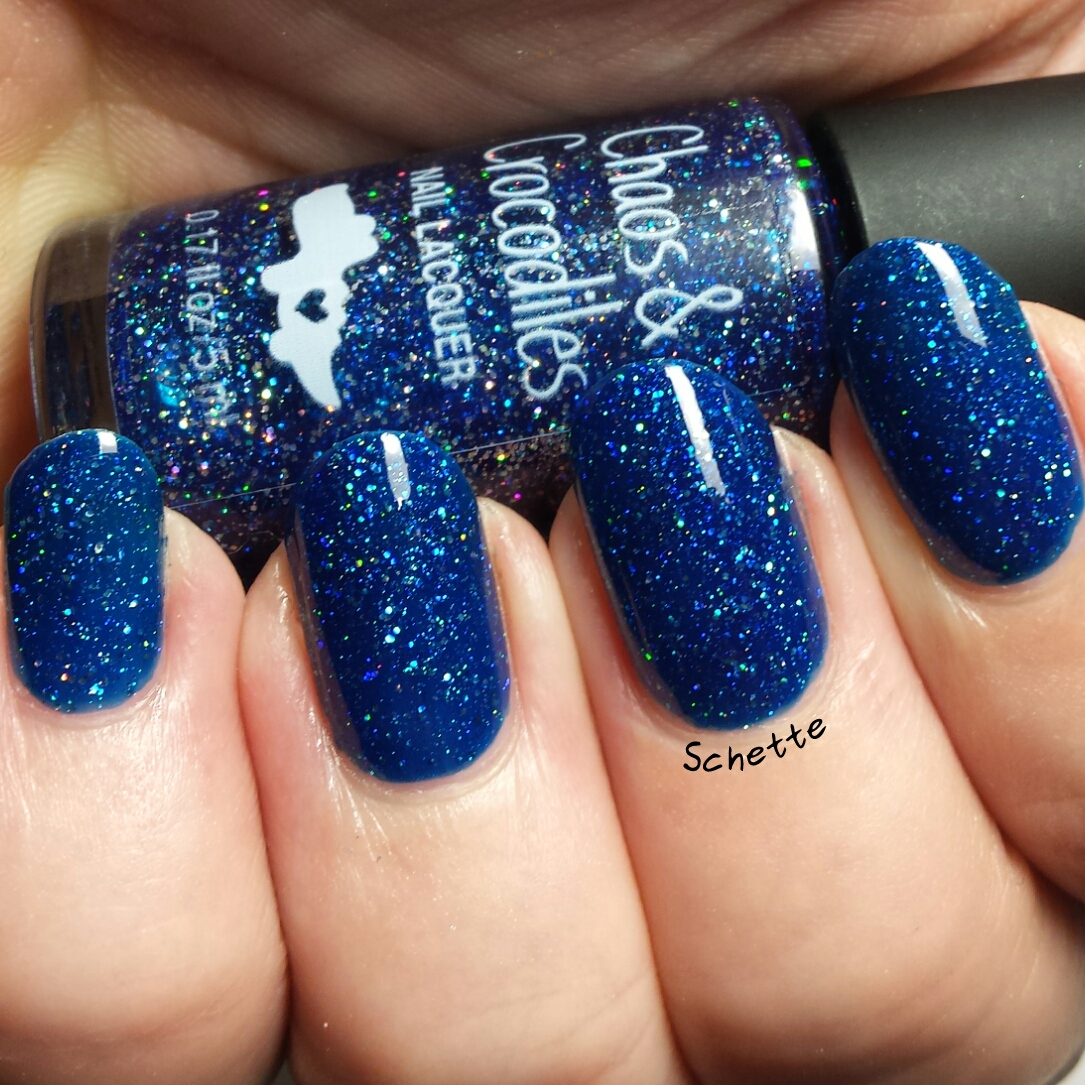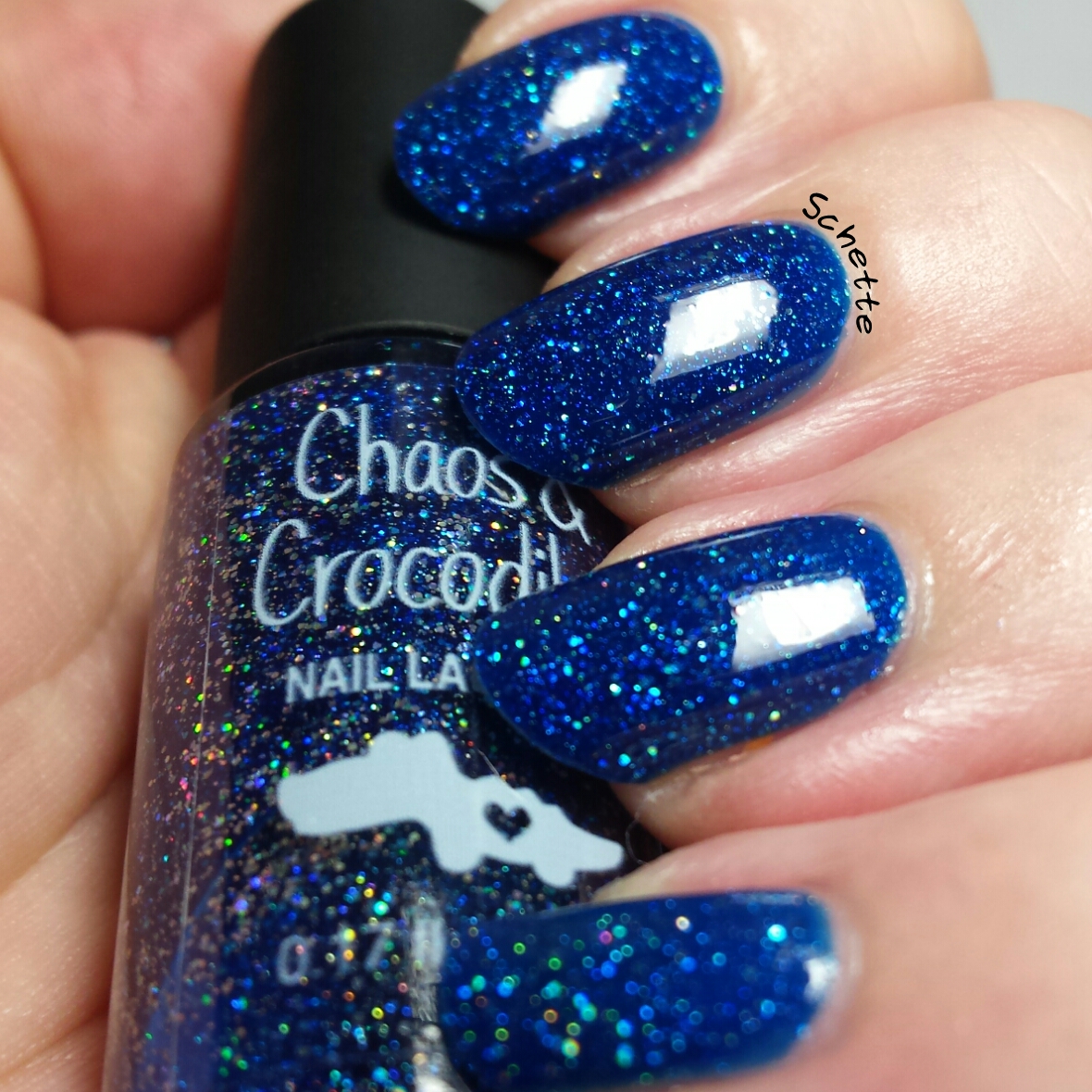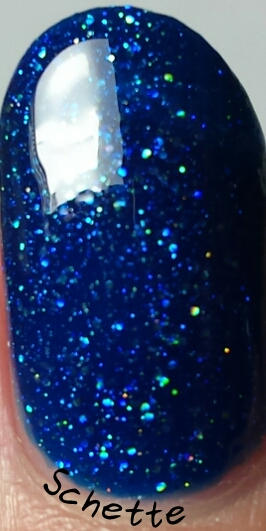 Cupcake Pirate
Celui-ci est un joli rose néon, posé en deux couches, sans top coat. Je trouve qu'il lui manque un petit quelque chose.
This one is a pretty neon pink, in two coats, without top coat. I find that it missed something.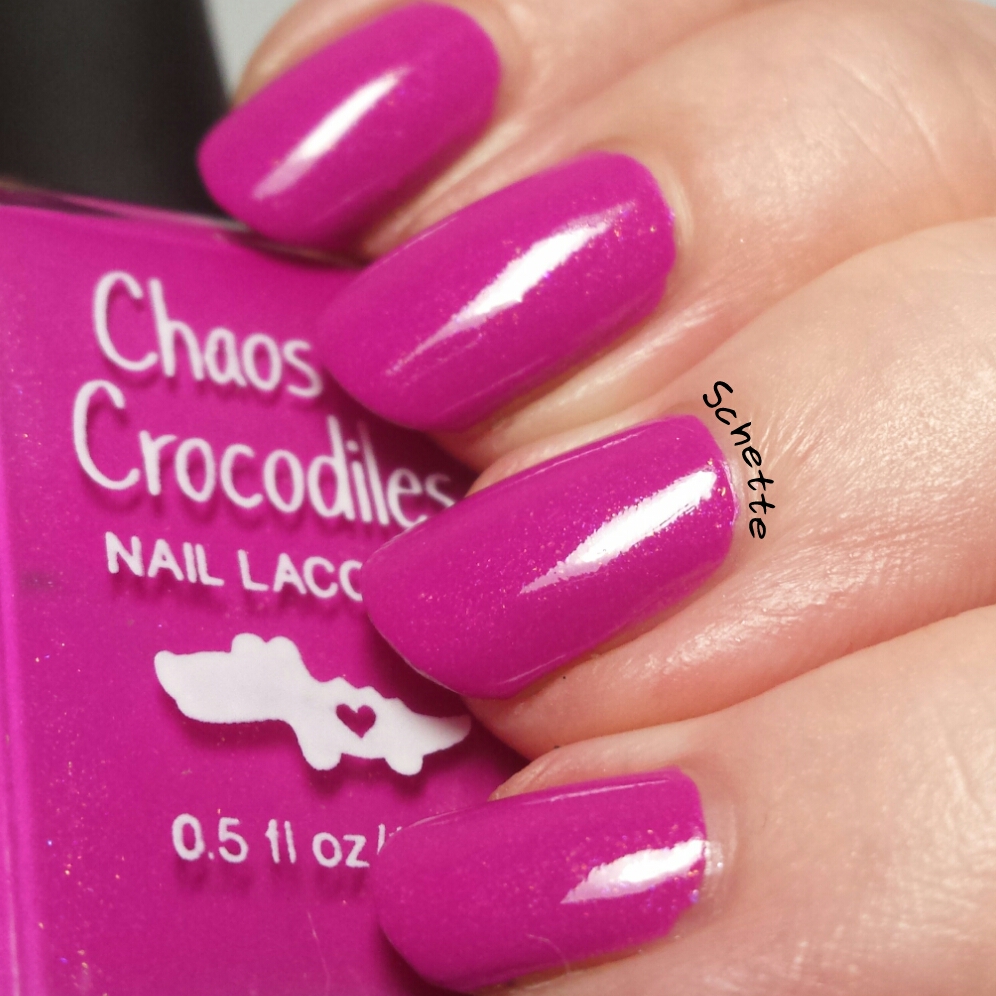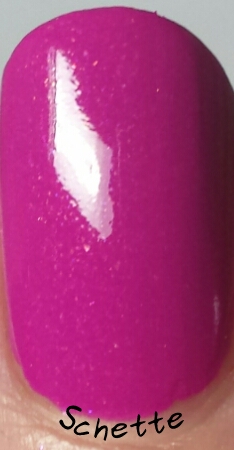 Bilan
Une pose parfaite, une tenue impécable : une marque à suivre !
A perfect applicatin, and stay forever on the nails : A brand to follow !
Schette, le 9 février 2015
Vous pourriez aussi aimer / You can also like :