Vapid Lacquer : Catch me if you can, Carnia Nebula, Polarize
Blogger Discount
Aujourd'hui, je vais vous présenter une nouvelle marque pour moi : Vapid Lacquer. Avec ces trois petits bijoux qui s'appellent Catch me if you can, Carnia Nebula et Polarize, je suis presque sûre que vous voudrez en savoir plus sur la marque une fois que vous les aurez vus !
Today, I want to show you a new brand to me called Vapid Lacquer. With this 3 stunning polish called Catch me if you can, Carnia Nebula and Polarize, I'm pretty sure you'll want more of them after seeing them :)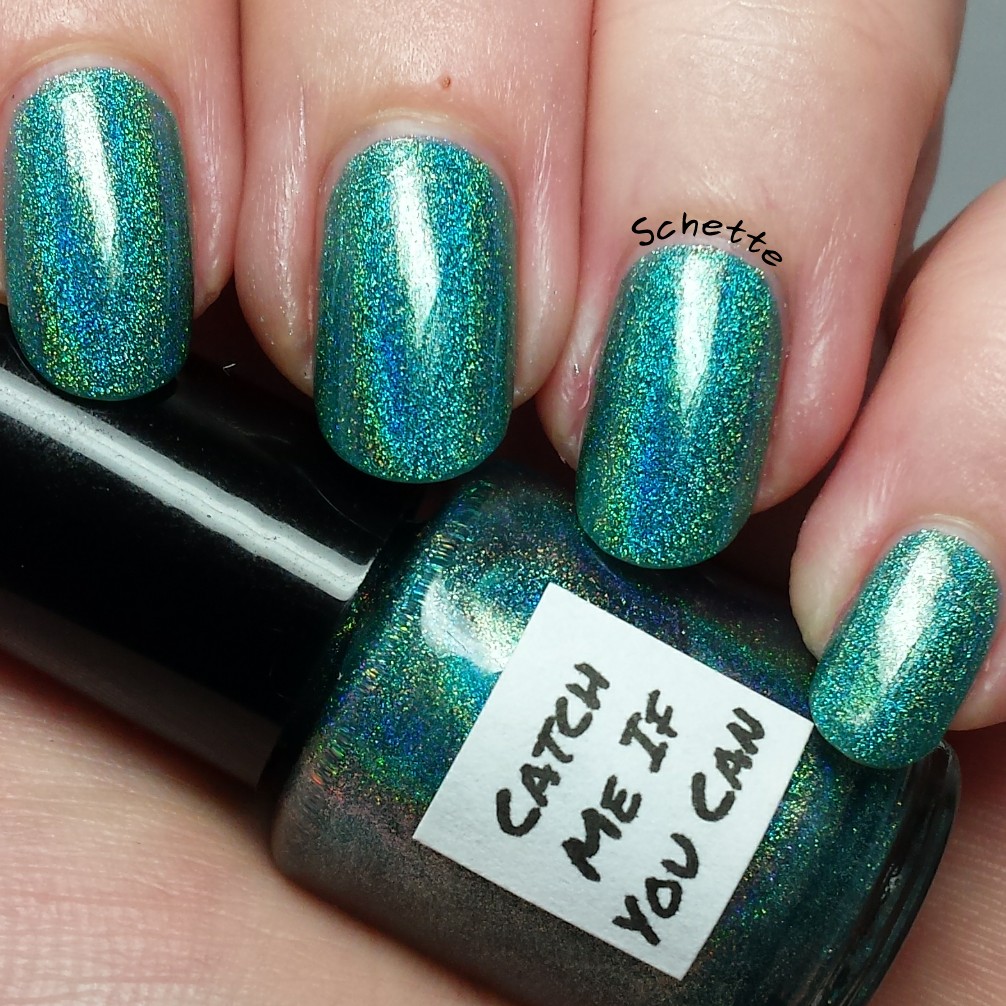 Commençons avec Catch me if you can. C'est un superbe vert holo avec un halo bleu, il s'applique parfaitement en deux couches, et j'ai ajouté du top coat. Il a séché super rapidement. Je dois dire que je suis très fan !
Let's start with Catch me if you can. This is a wonderfull green holo with blue halo, it applies like butter in two coats, and I add a top coat. It dried super fast and I can say that I'm in love !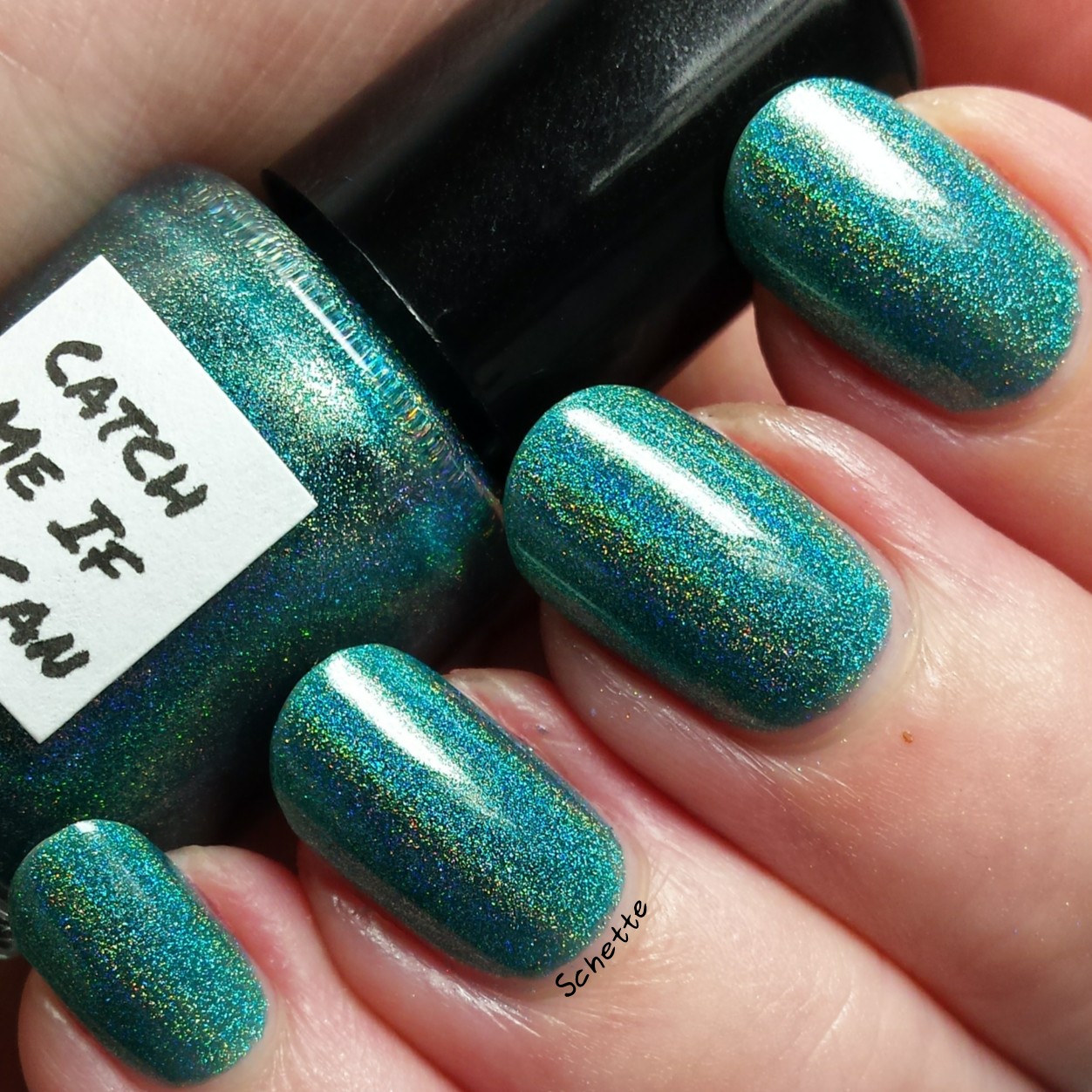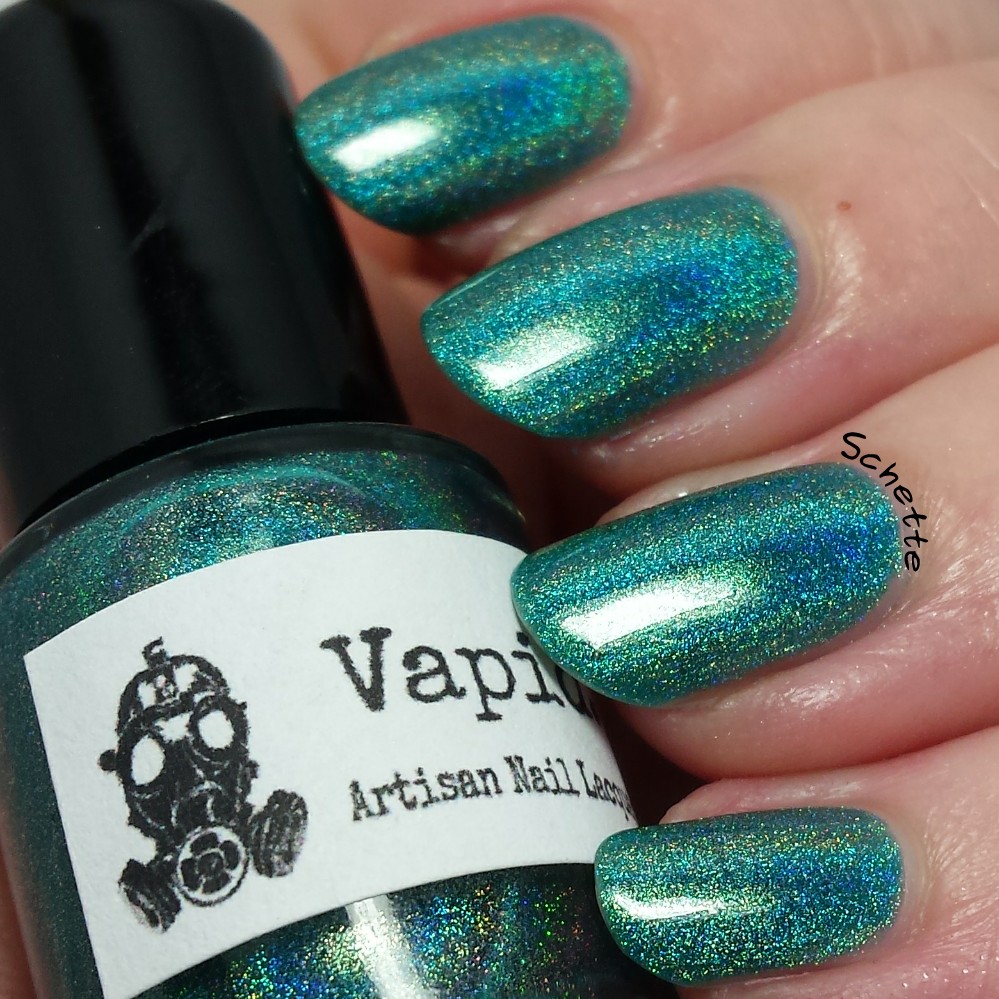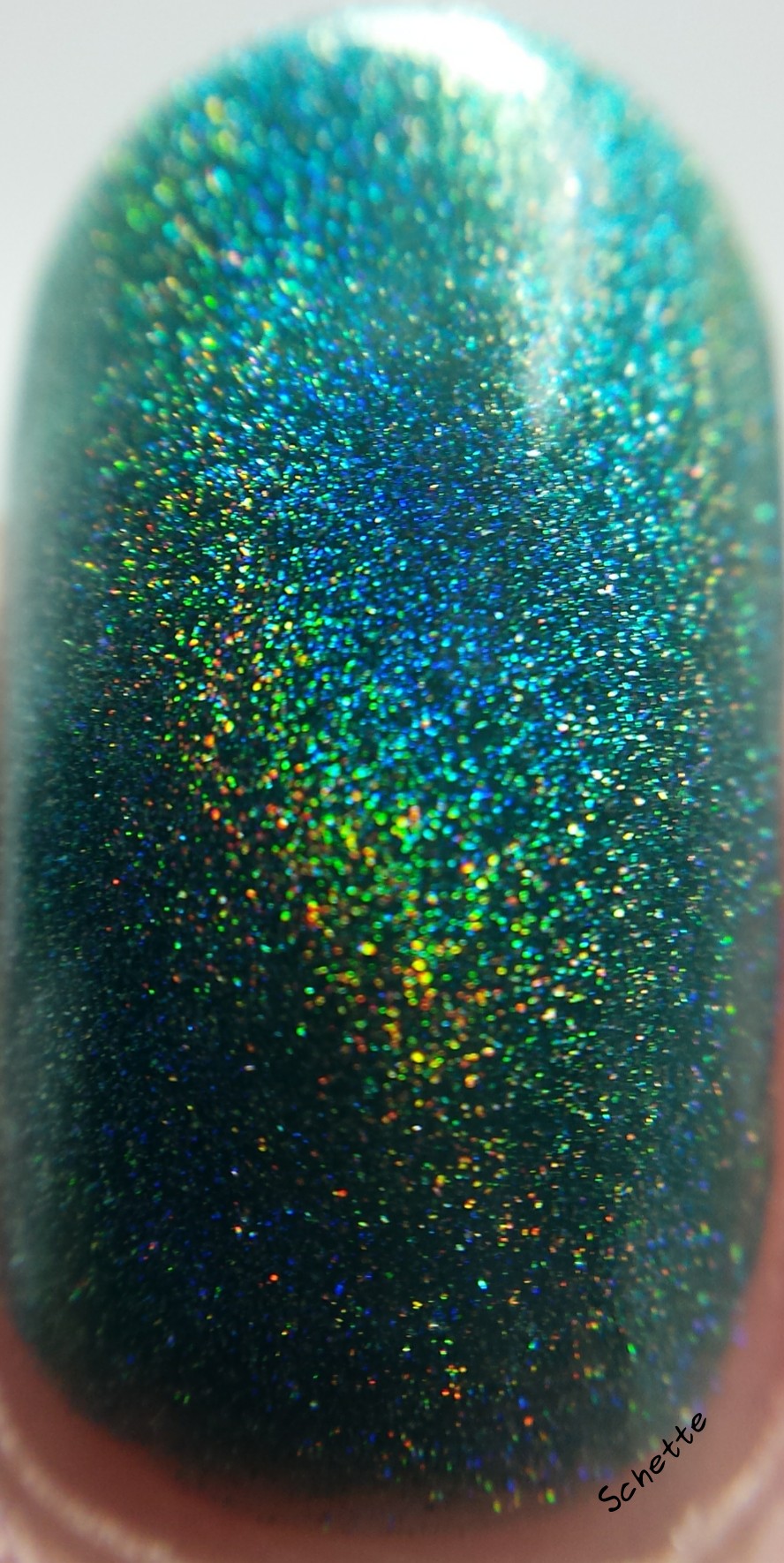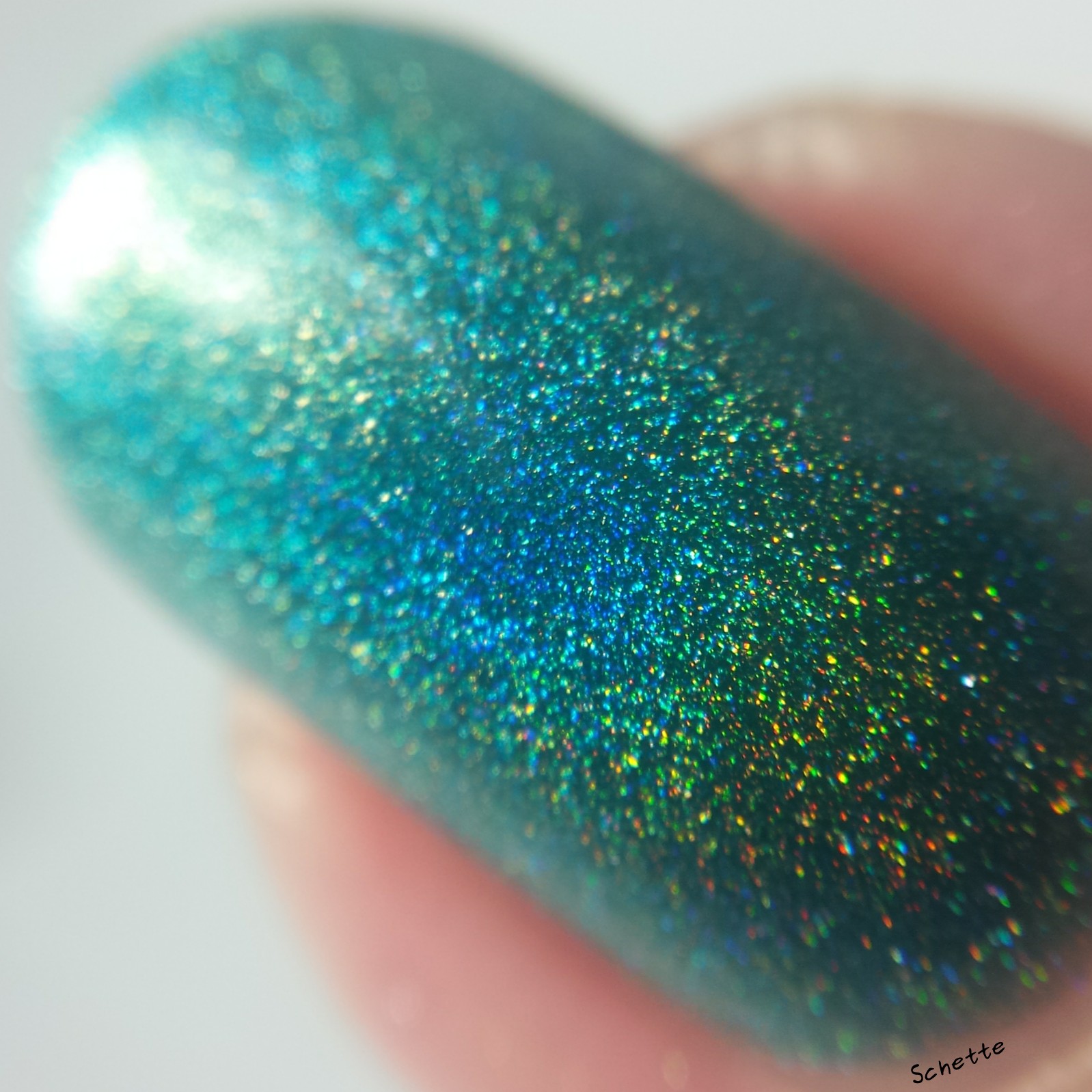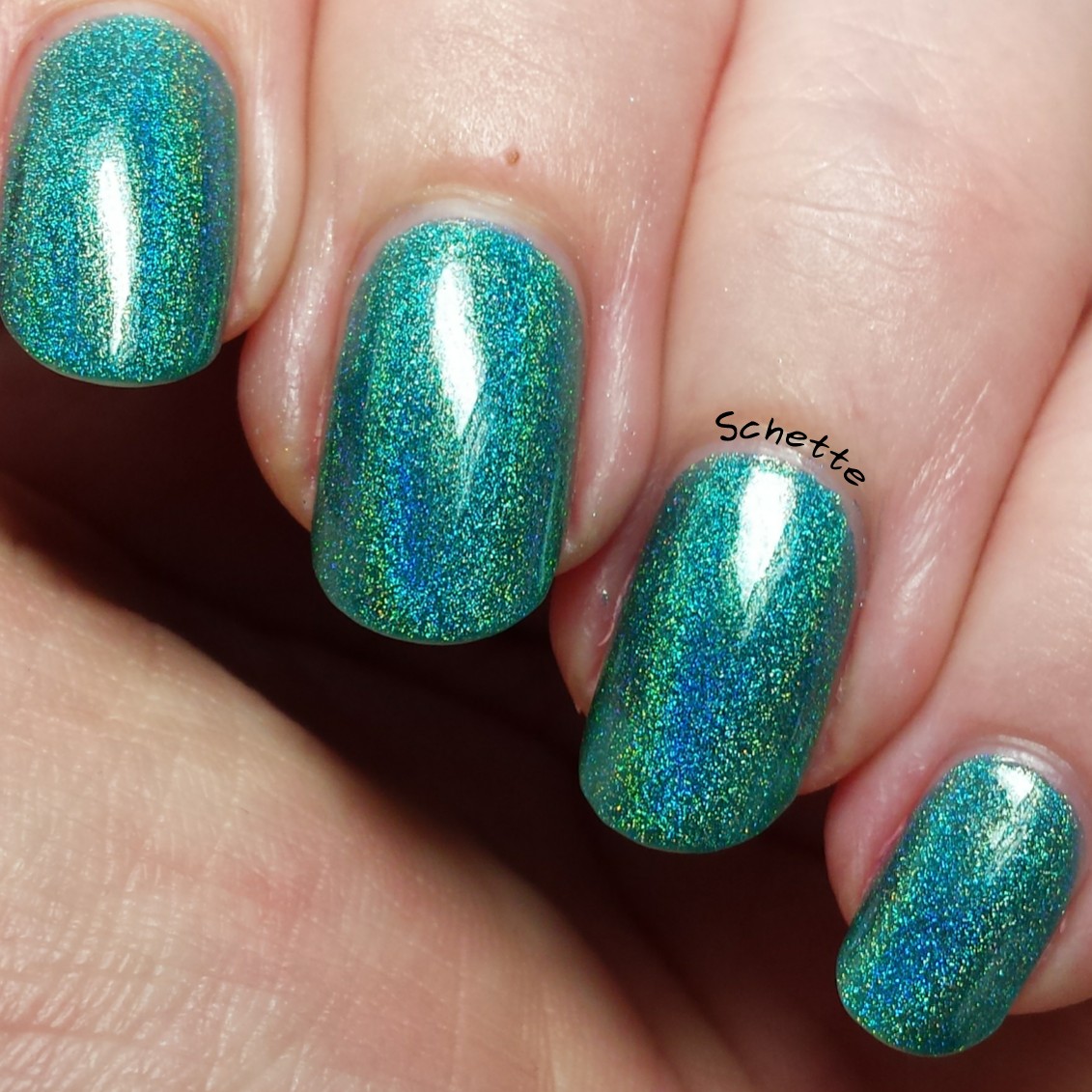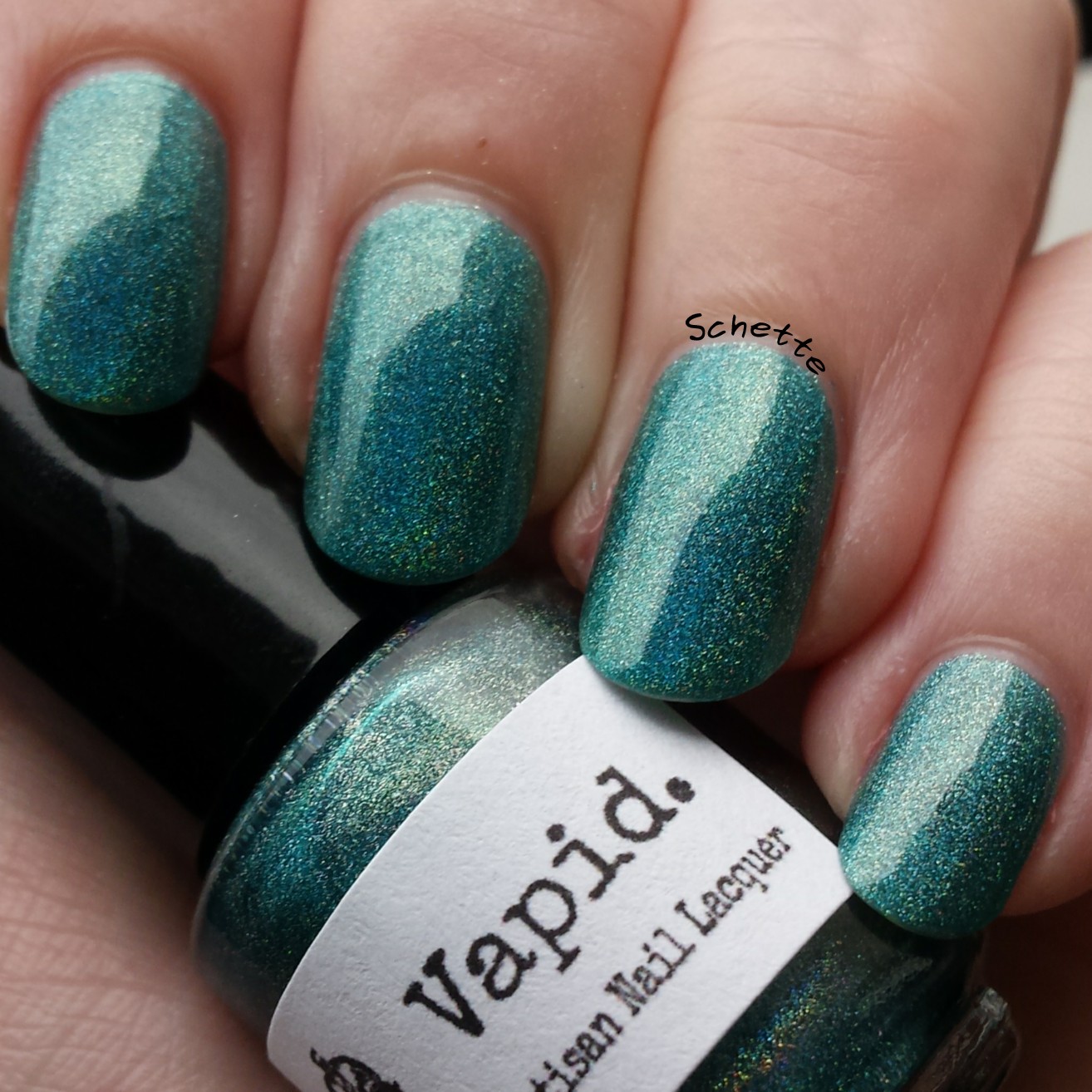 A l'ombre
In shade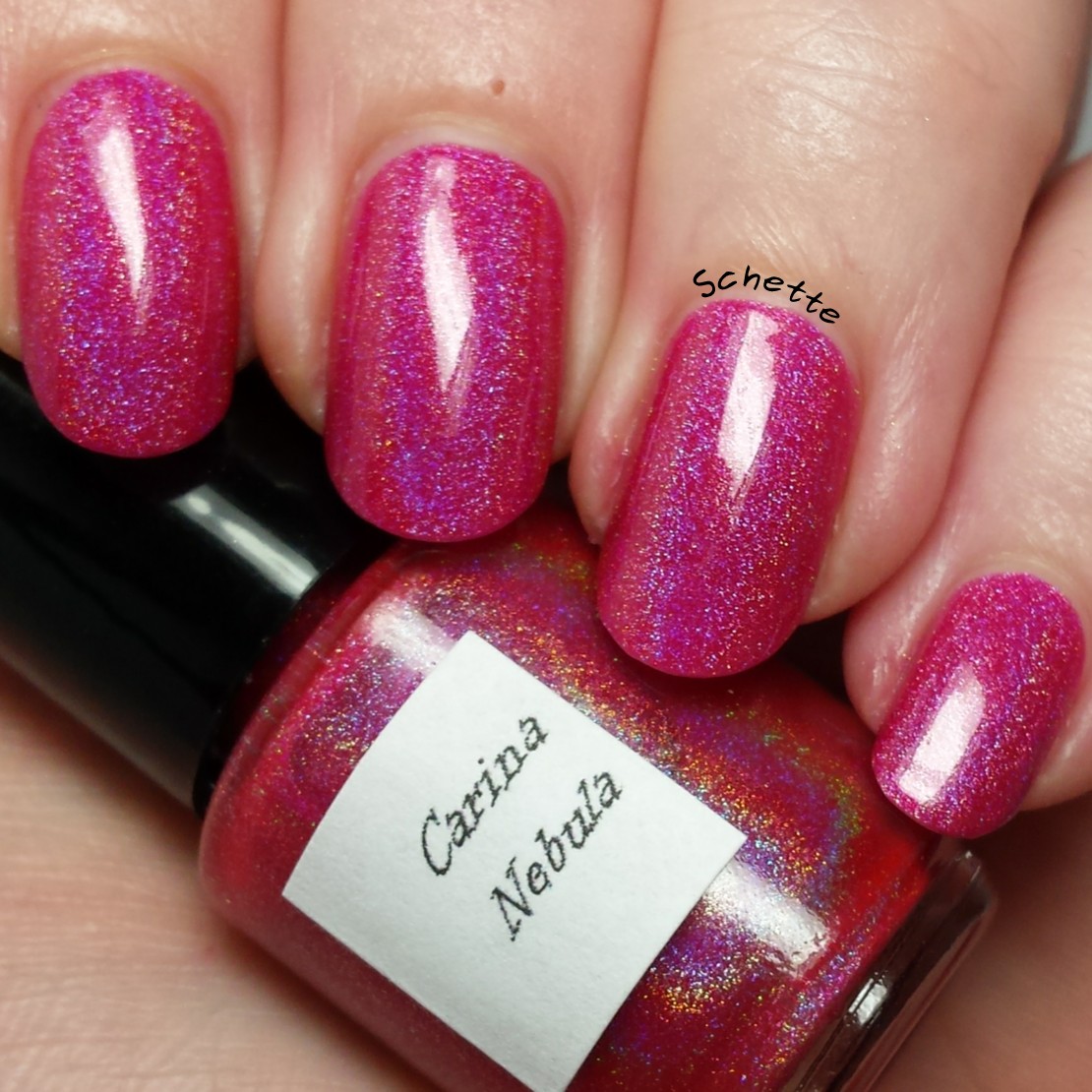 Ensuite, il y a Carnia Nebula, le rose pétant super holo. Il est vraiment superbe, comme le précédent, je l'ai appliqué en deux couches, avec top coat, l'application était nickel et le séchage super rapide.
Then, there is Carnia Nebula, the bright pink super holo. It's really superb, like the previous one, I applied it in two coats, with top coat, the application and dry was perfect too.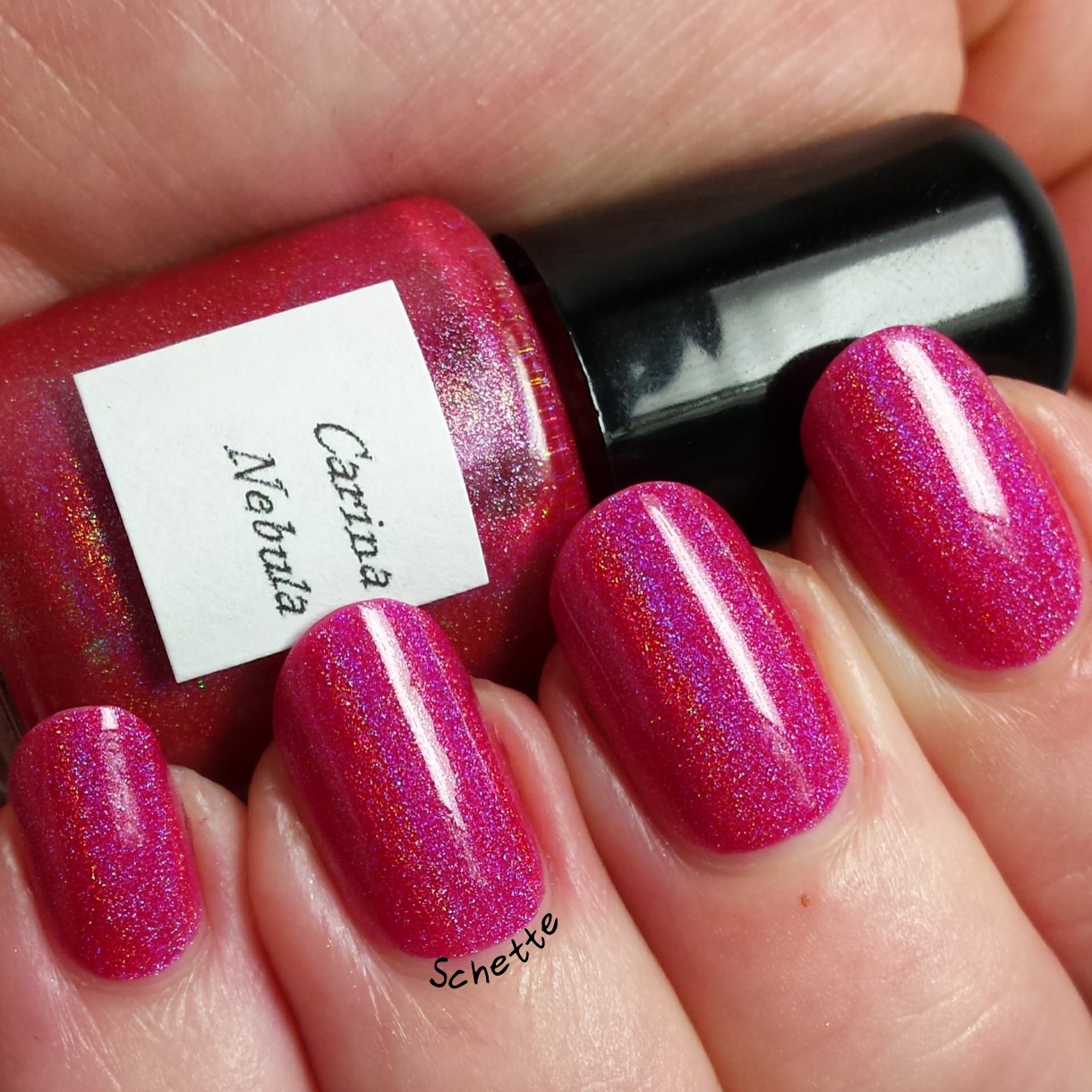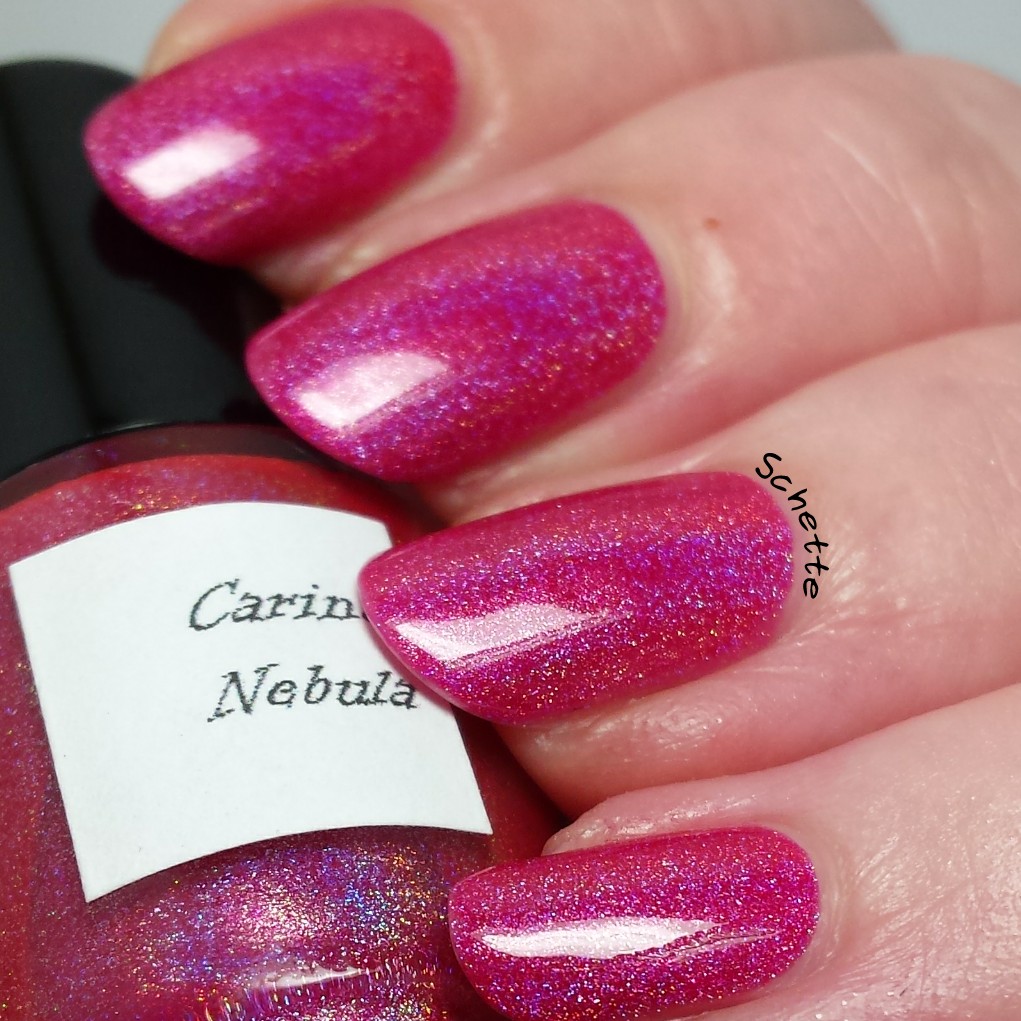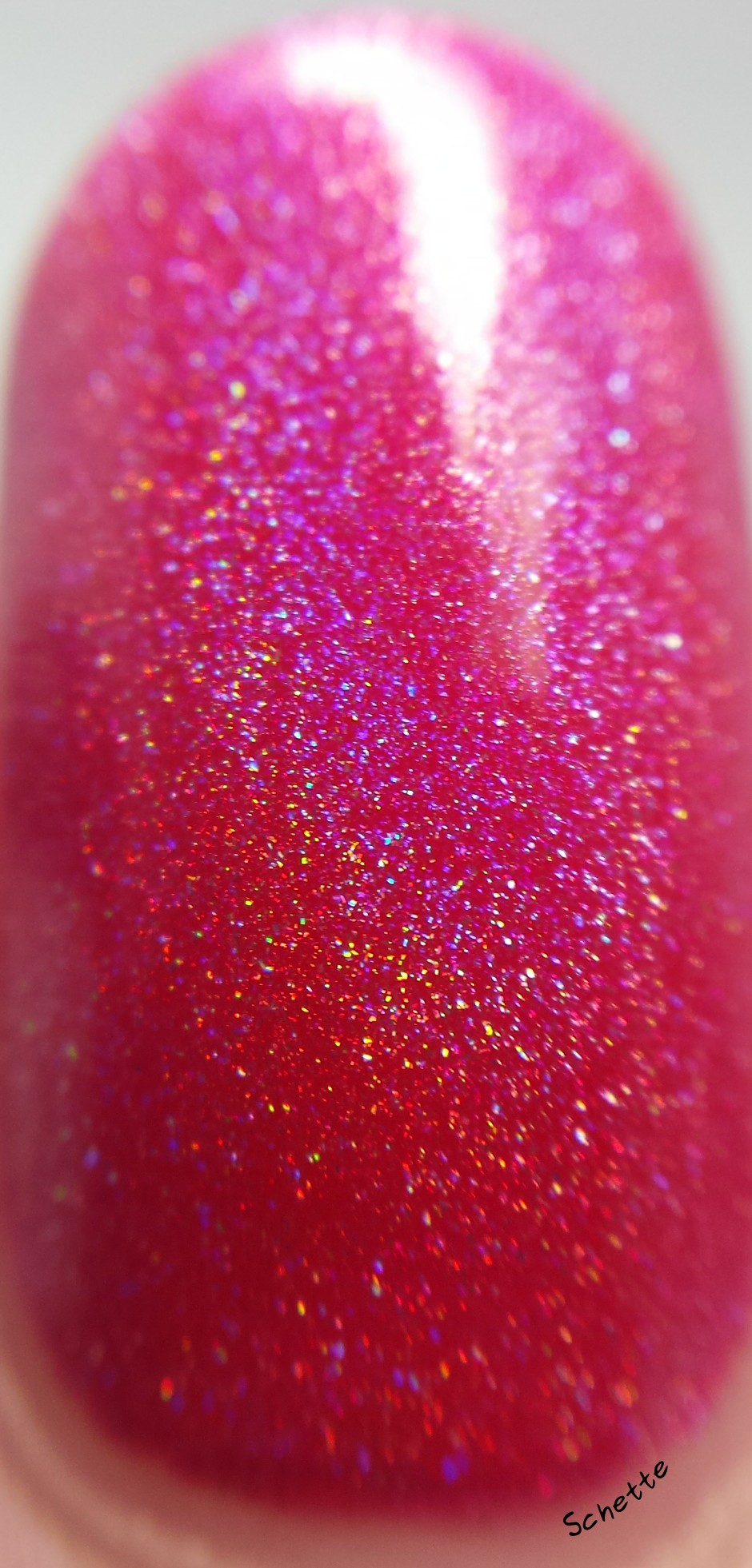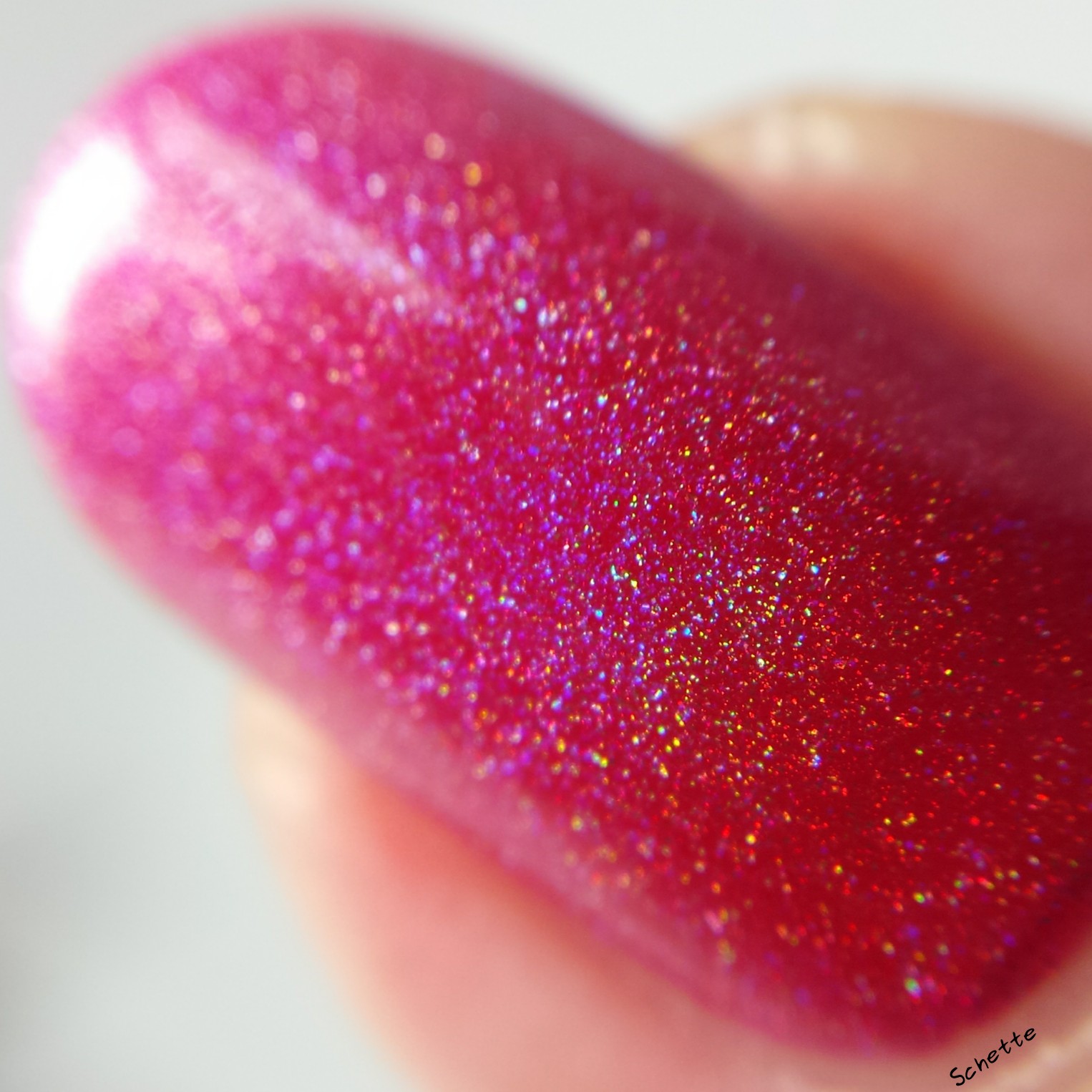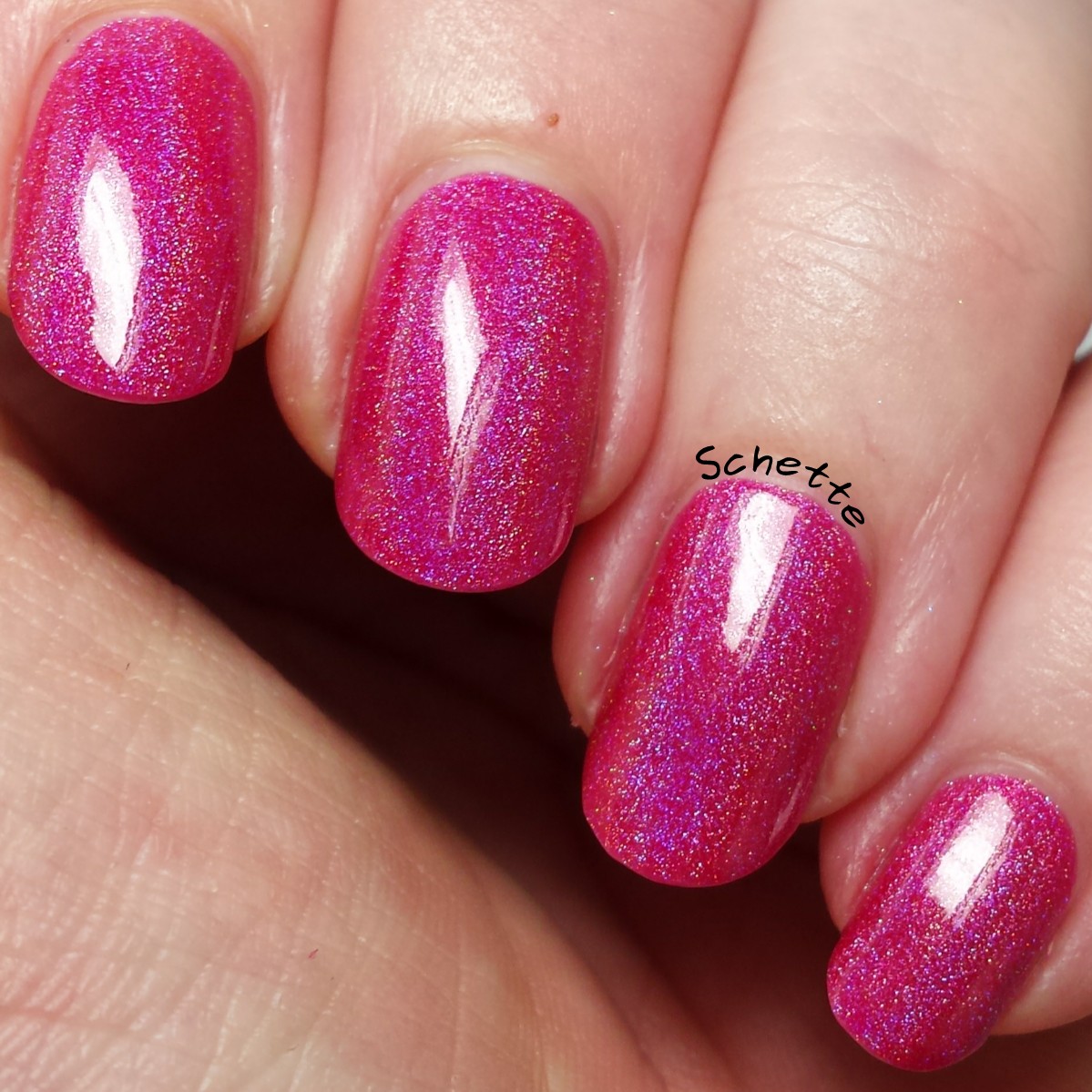 A l'ombre
In shade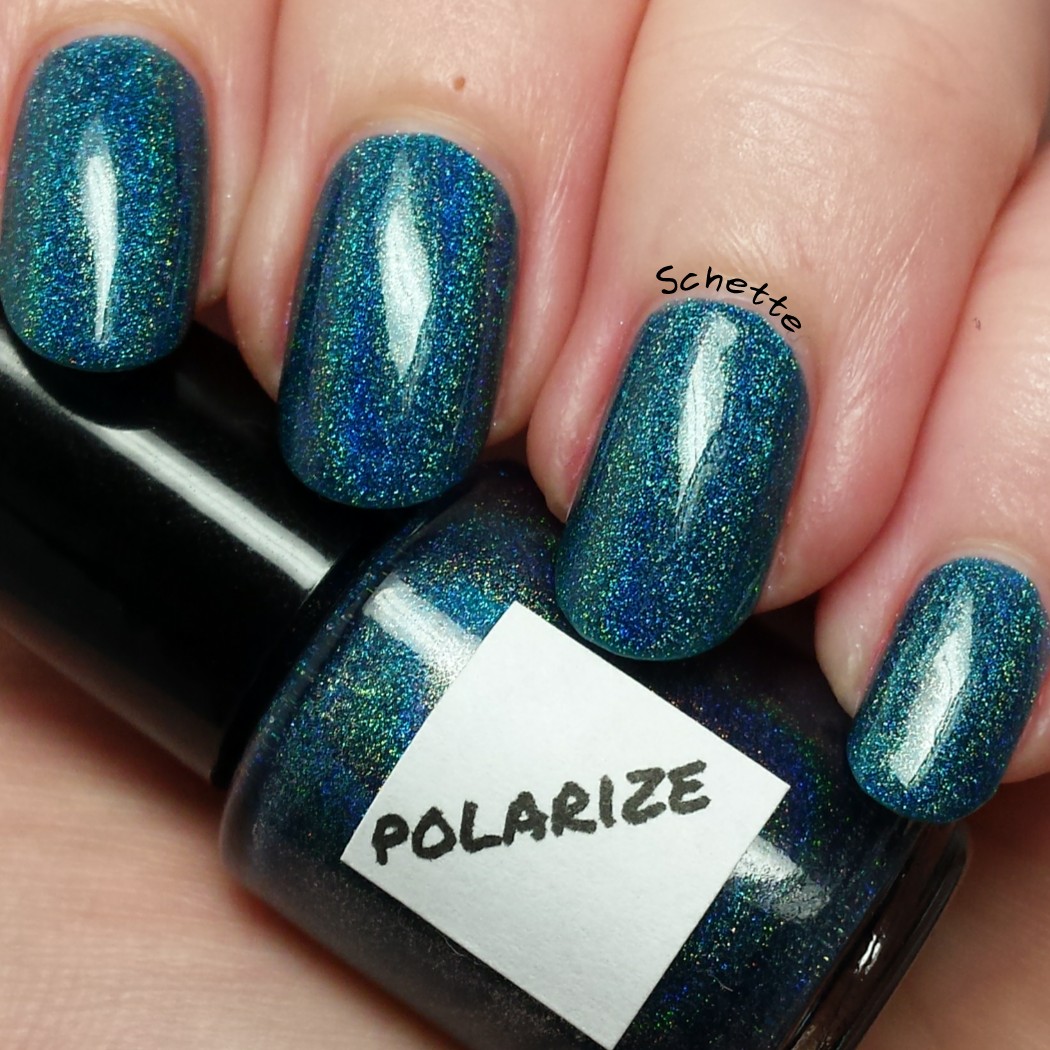 Et le dernier s'appelle Polarize, c'est un bleu super holo avec un halo vert (l'inverse de Catch me if you can), je l'adore tout simplement. Comme les autres, l'application était parfaite, le séchage rapide. Je l'ai posé en deux couches, avec top coat également.
And the last one is called Polarize, this is a blue super holo with a green halo (the opposite of Catch me if you can). I just love this one. Like others, the application was perfect, and the dry super fast. I worn it in two coats, with top coat too.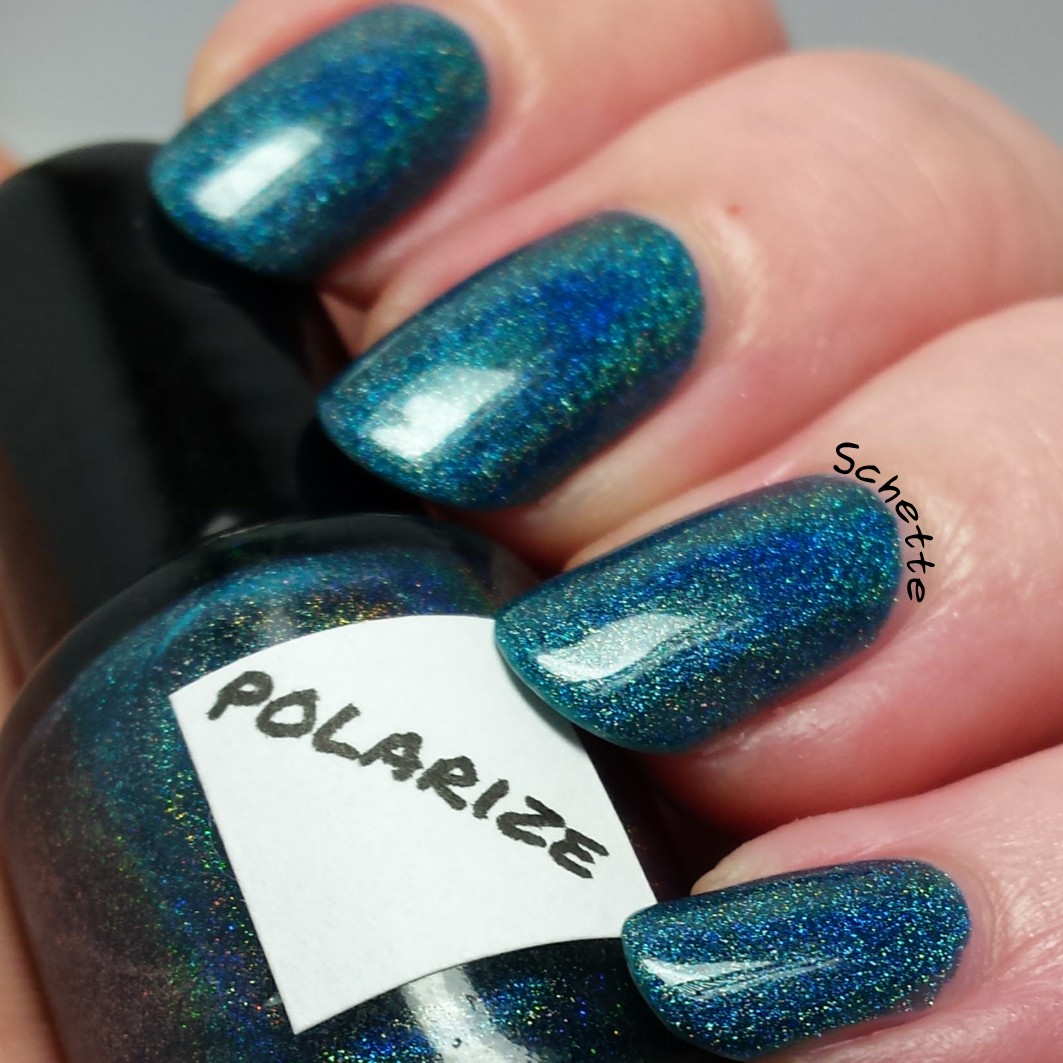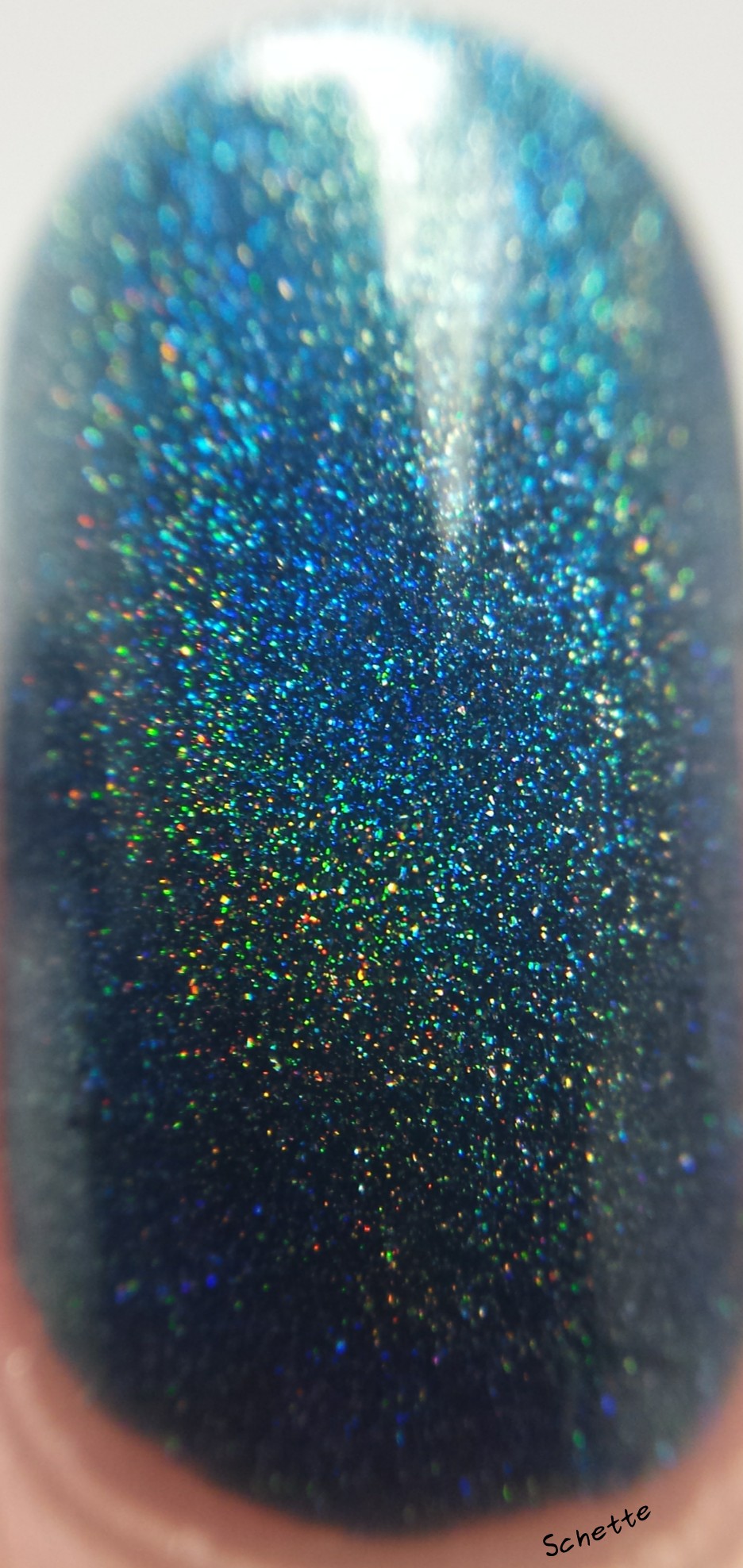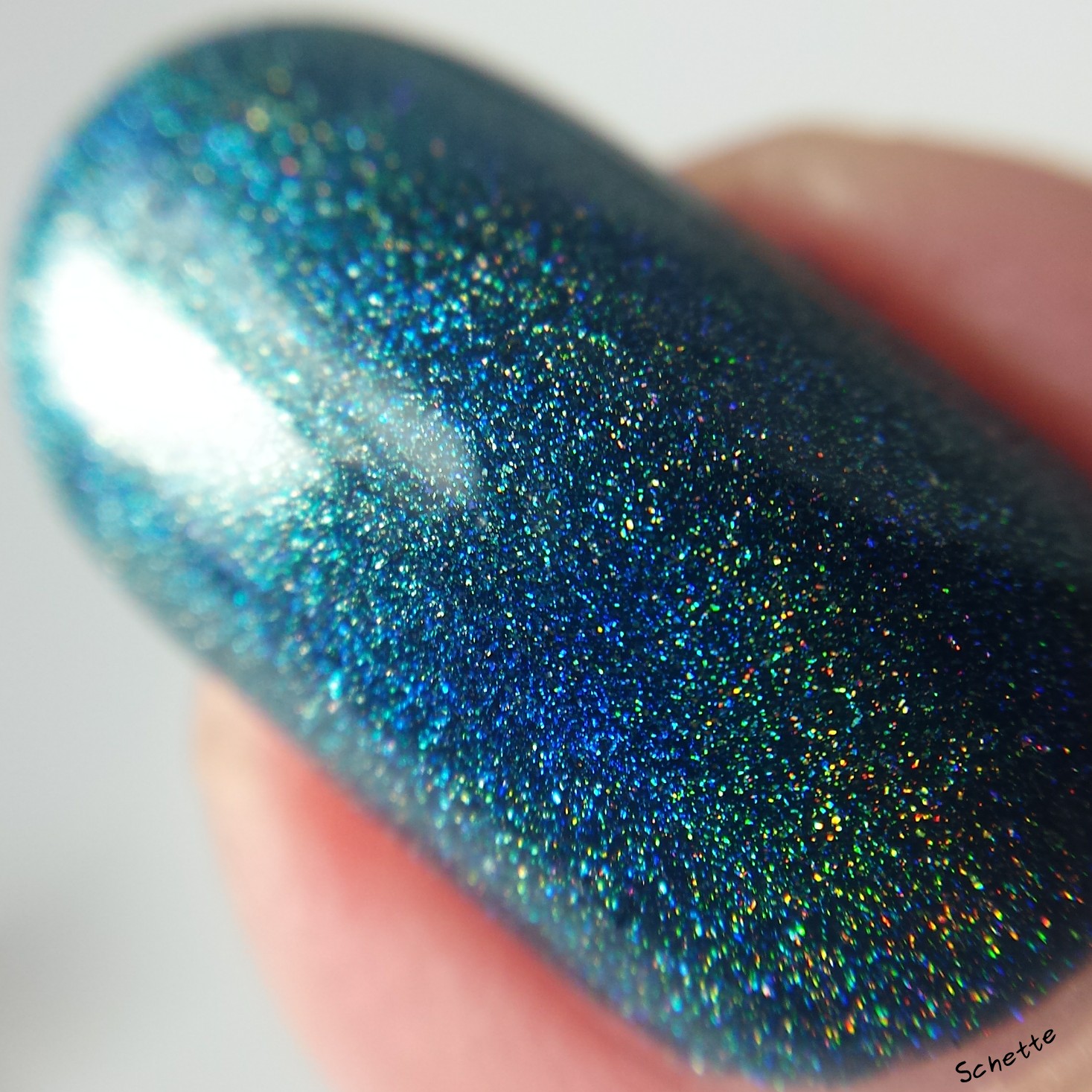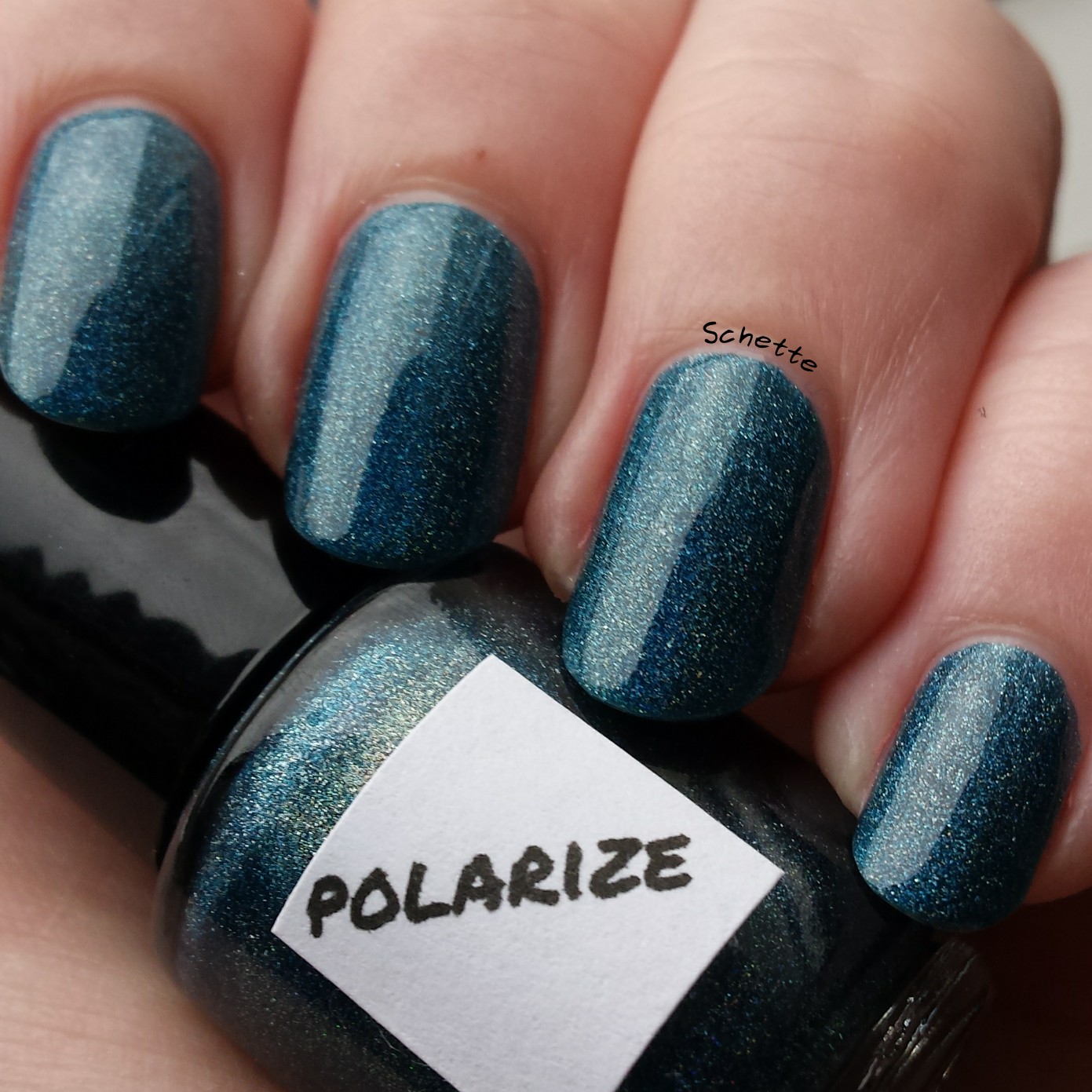 A l'ombre
In shade
Bilan
C'est la première fois où j'ai vraiment du mal à trouver un favori dans les trois vernis que je vous présente. Si je ne devais en garder qu'un, je pense que ça serait Polarize, juste parce que vraiment les couleurs sont parfaites.
J'ai vraiment adoré ces vernis, je vous en reparle bientôt parce que j'ai encore 5 vernis à vous montrer, et je dois avouer que déjà 7 autres sont en route !
Et vous, lequel est votre préféré ?
This is the first time where I'm having really hard time to pick a favorite in the three polish I'm showing. If I had to keep only one of them, I think this would be Polarize, just because the colors are perfect for me.
I really enjoyed this polish, I re talk to you about them shortly, because I still have 5 to show you and, I have to admit that already 7 others are on their way to me !
What about you, which one is your favorite ?
Schette, le 9 novembre 2015
Vous pourriez aussi aimer / You can also like :