Girly Bits : Cosmic Ocean
Vous pourrez trouver cette marque sur la
boutique
.
You can find this brand on the shop .


PERSONAL PURCHASE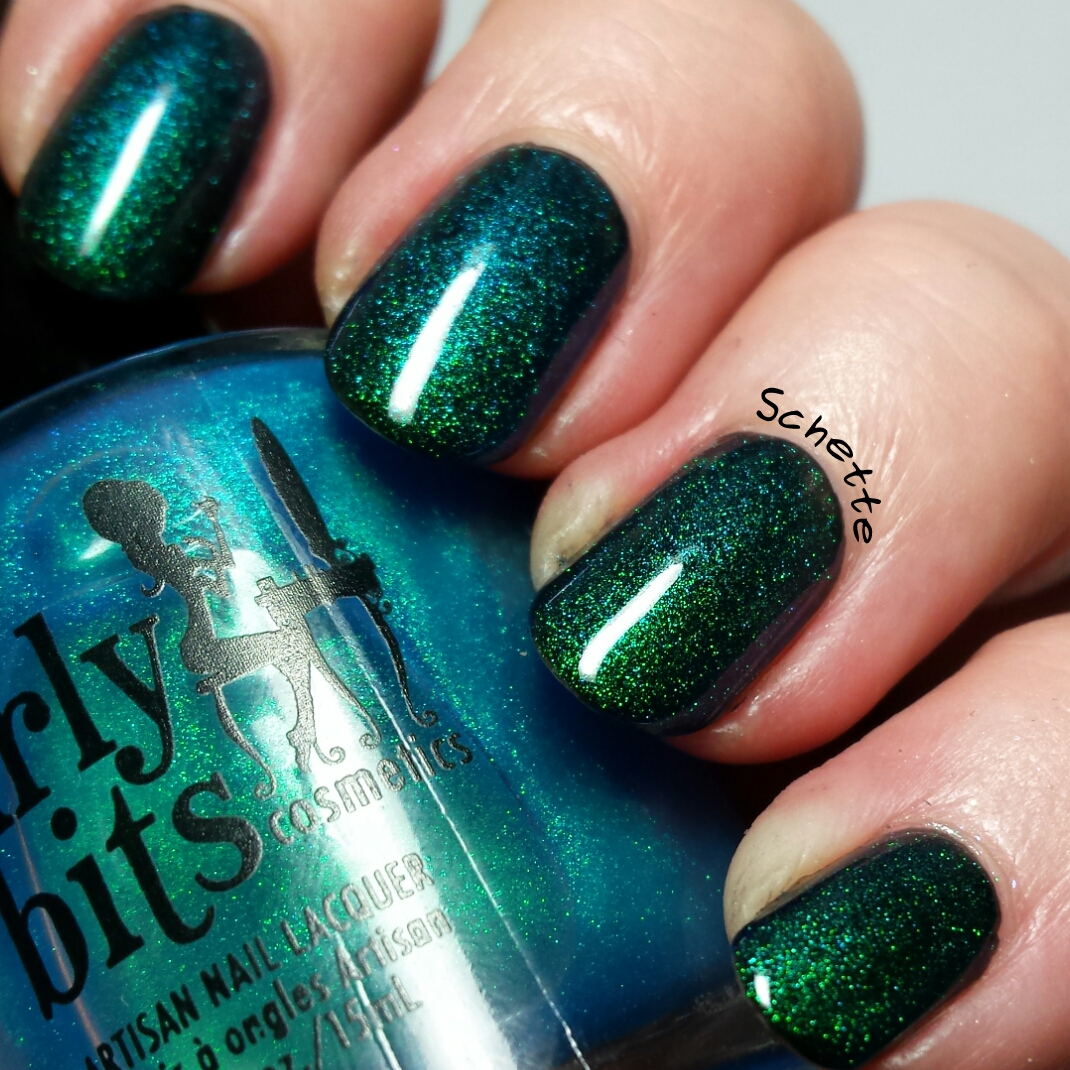 C'est un topper qui ajoute des shimmer duochromes bleues à vertes. Le changement de couleur est juste fabuleux. Posé en une couche sur une base noire.
This is a topper that add shimmer blue to green. The shift is just amazing. Worn in one coat over black base.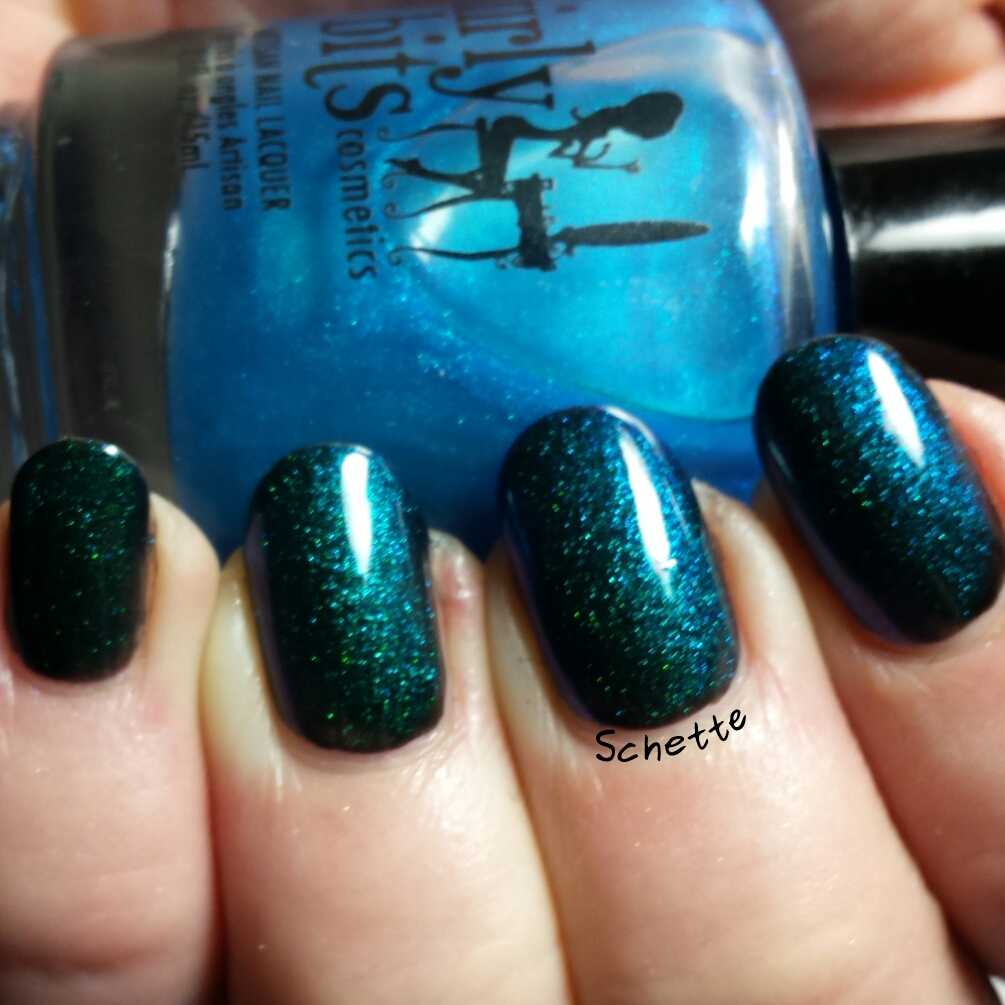 Le coté bleu (désolée, impossible de le capter sans avoir une photo floue)
The blue side (sorry, impossible to capture it without having a blurry picture)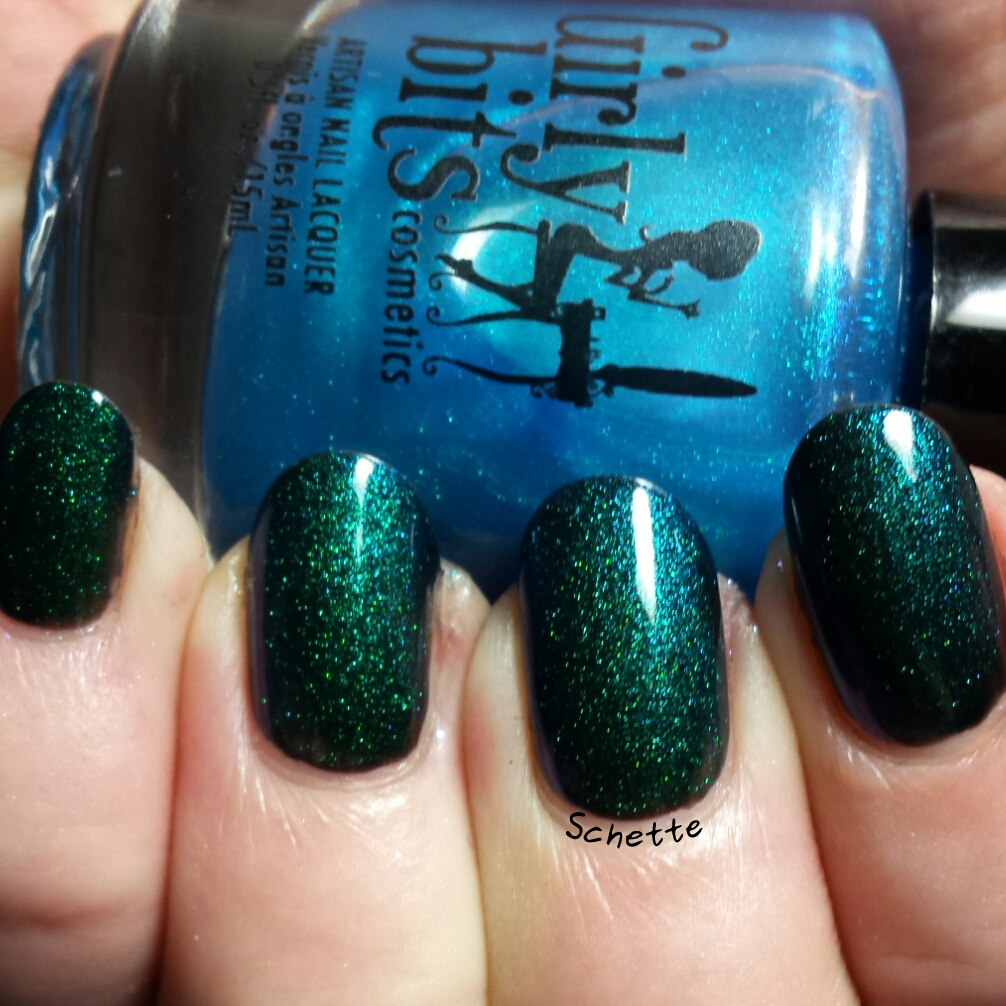 Passage au turquoise
Going through teal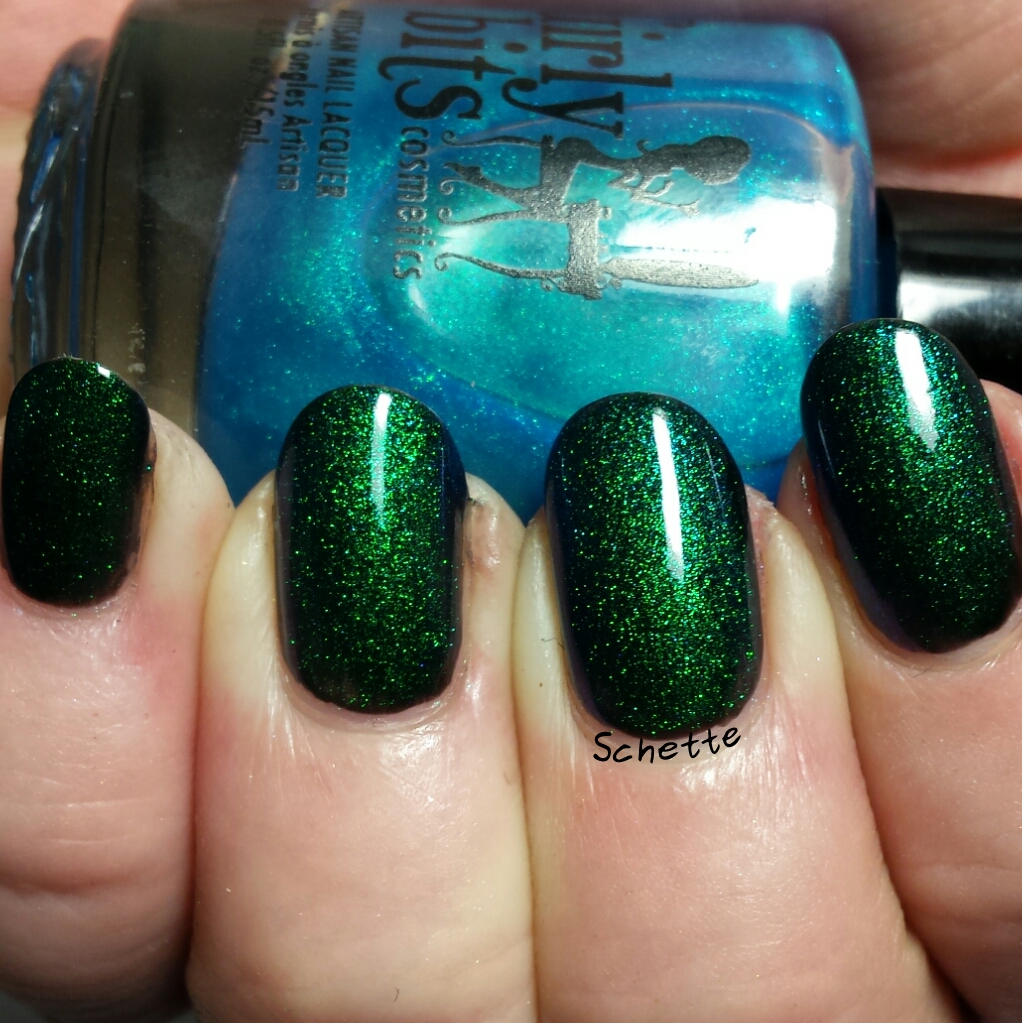 et vert !
and green !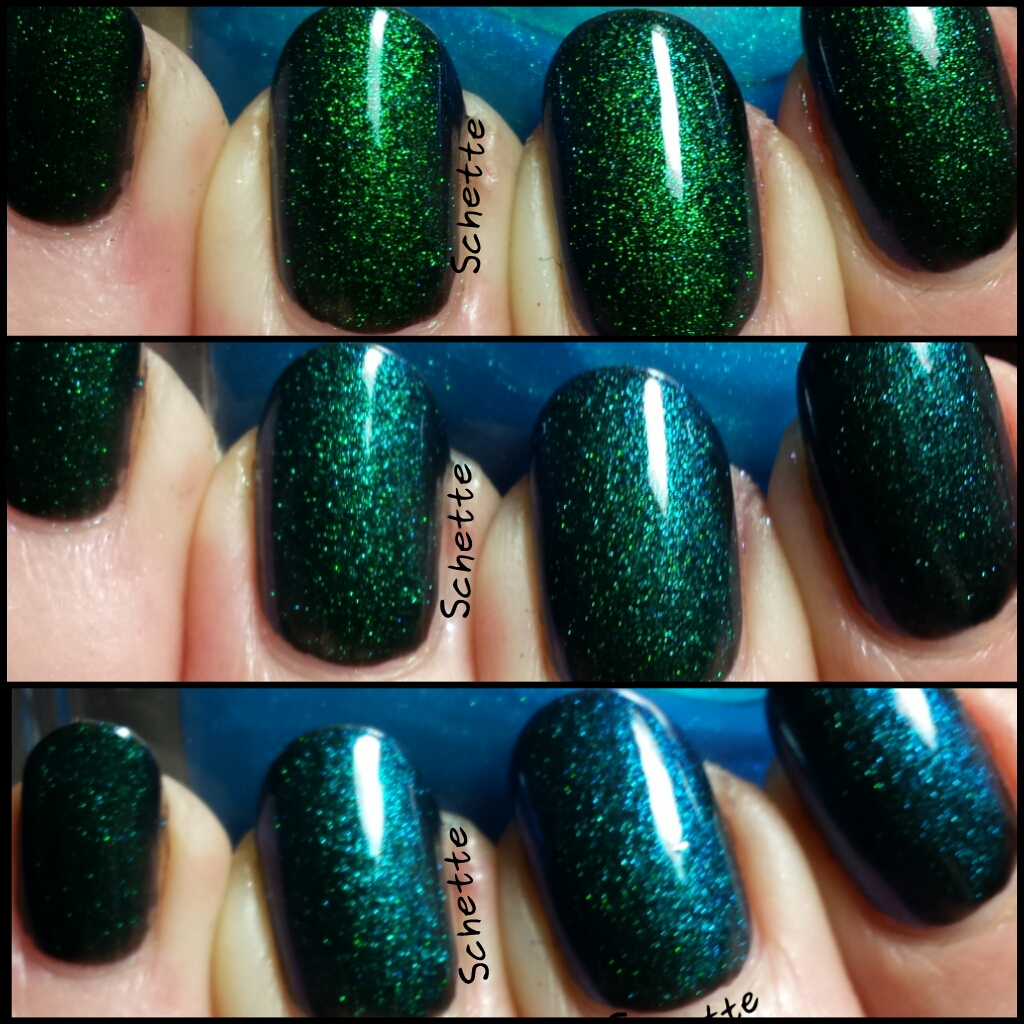 Collage pour mieux voir le shift. C'est bleuffant !
Collage to better see the shift. This is stunning !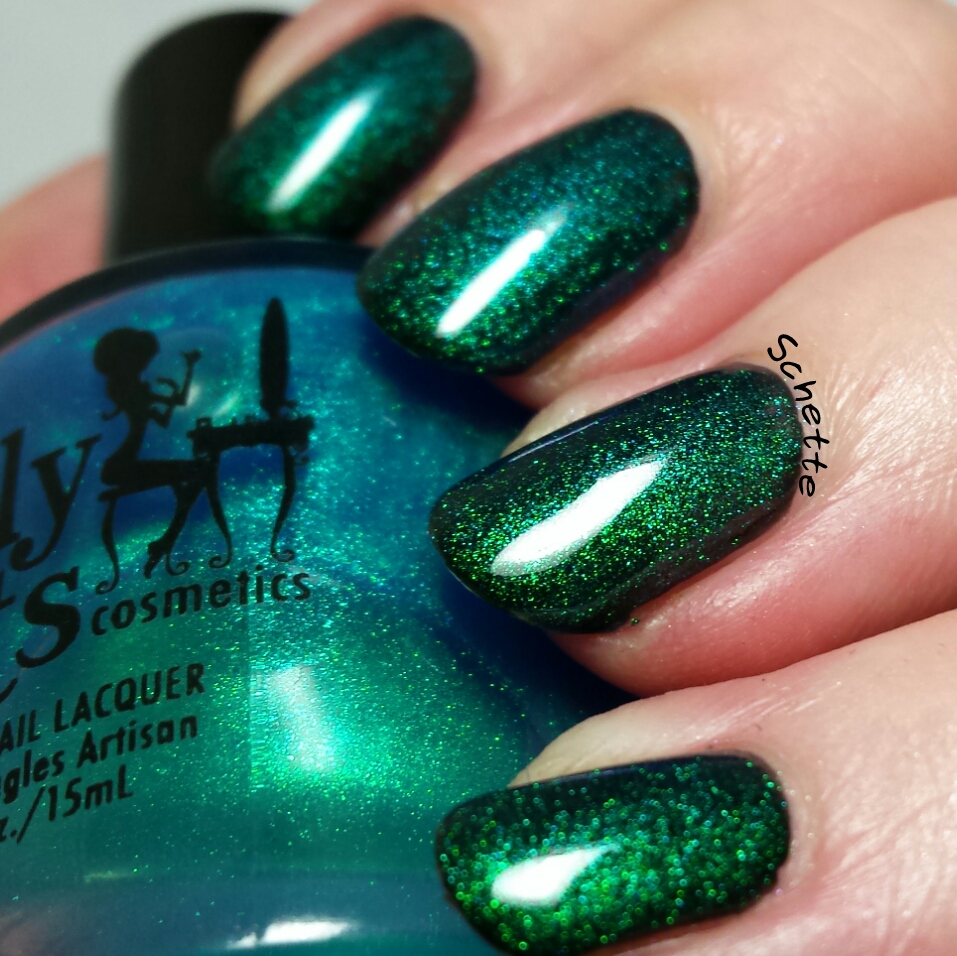 Bilan
J'avoue avoir été agréablement surprise par ce vernis je le trouve absolument superbe. Et vous, l'aimez vous ?
I admit to be gladly surprised by this polish, I find it just amazing. What about you, do you love it ?
Schette, le 18 février 2015
Vous pourriez aussi aimer / You can also like :