Born Pretty Store : Review of polish, stamping plate and tip guide
PRESS SAMPLE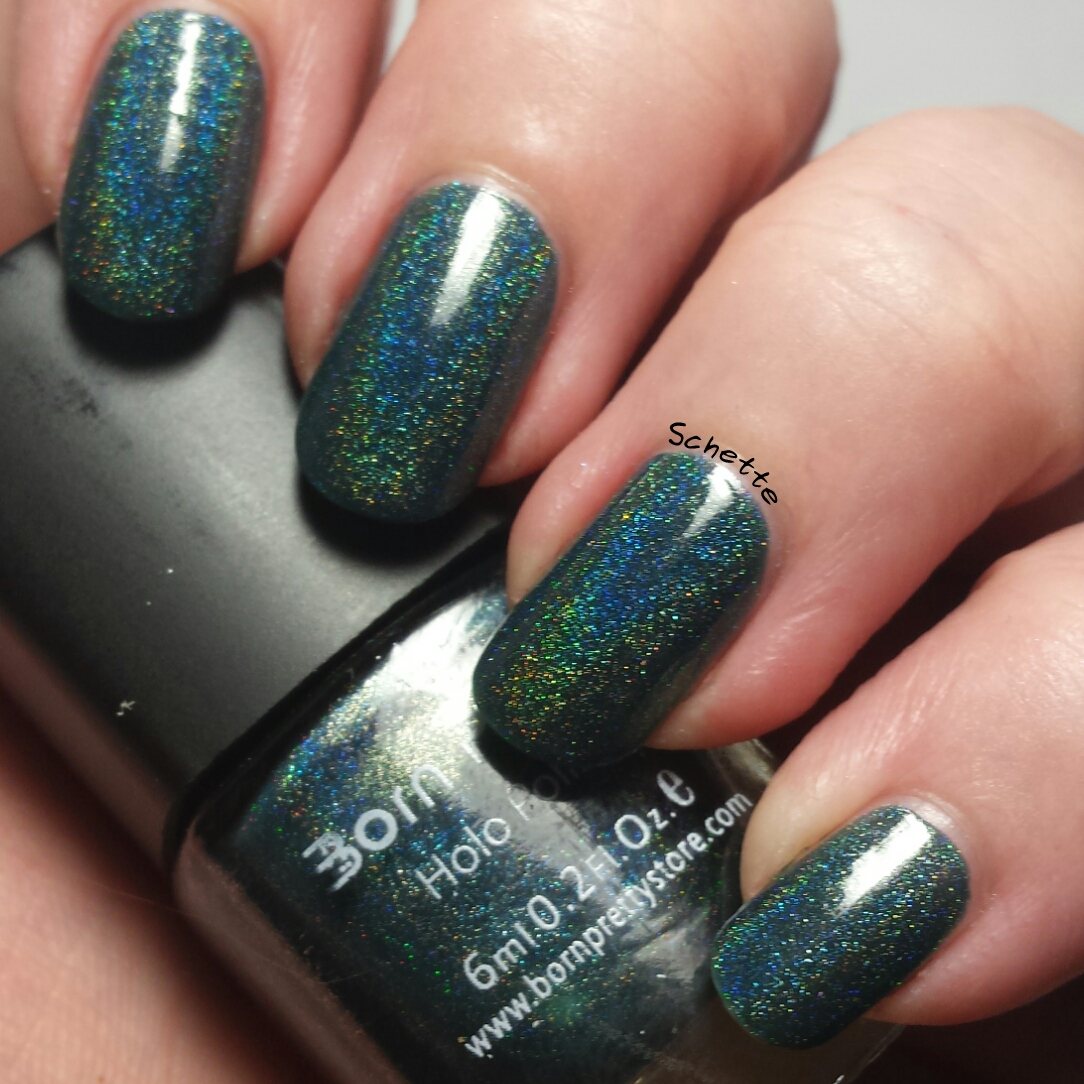 Le premier objet que j'ai reçu est un vernis holographique vert sapin :
boutique
.
The first item I got to review is a green holographic polish : shop .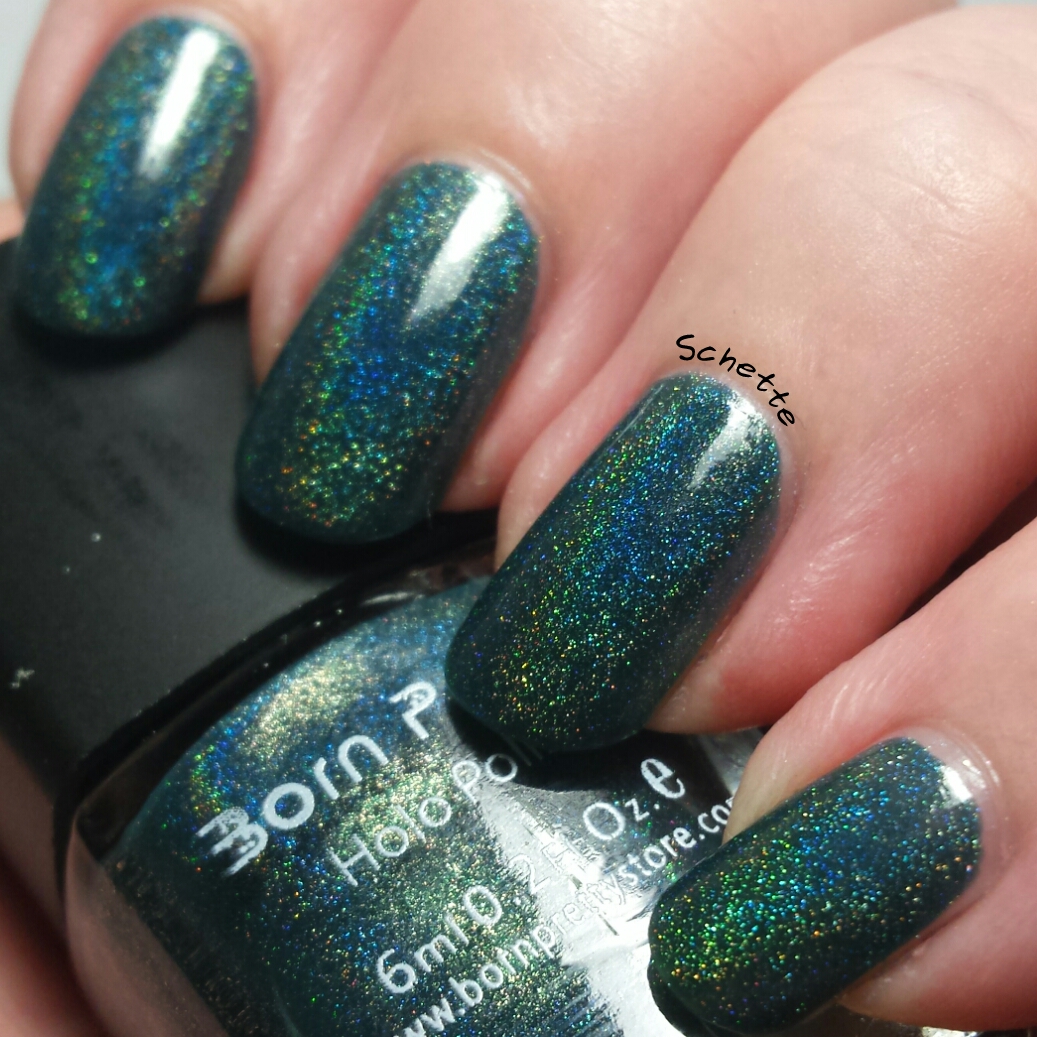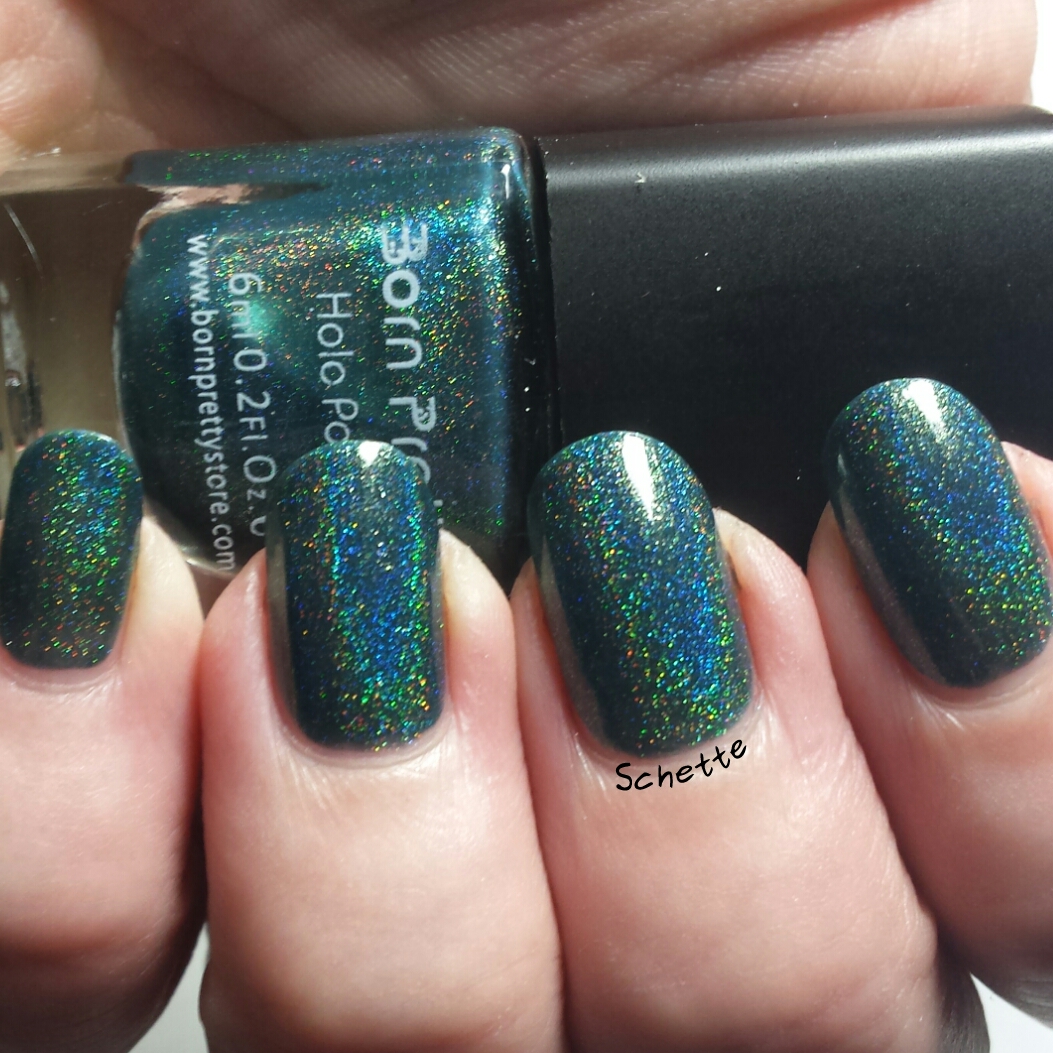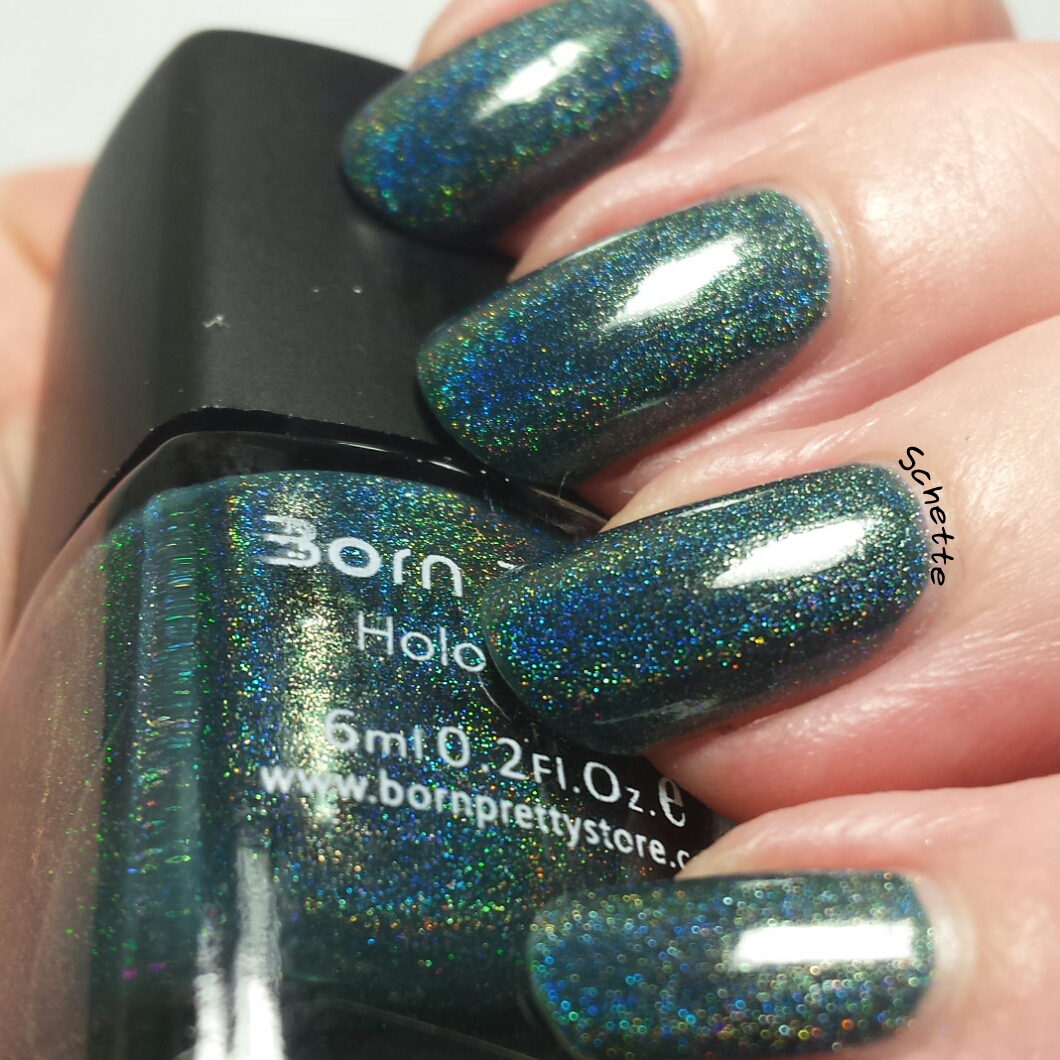 La couleur est très jolie (bon, moi j'aime le vert), et surtout super holo. L'application est facile, bien que j'ai eu du mal à prendre en main le pinceau dû au capuchon carré. Le séchage est super rapide. Pour le prix, franchement, on ne peut rien demander de plus.
The color is very pretty (well, I love green polish), and also super holo. The application is easy altrough I find a bit difficult to handle the brush due to the square cap. The dry was super fast. For the price, there is nothing more to ask.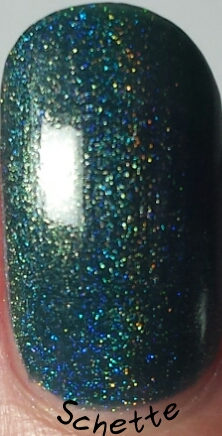 Le second objet que j'ai reçu est une
plaque de stamping
. Je ne sais pas vous, mais moi j'adore le fait que ça soit un unique dessin géant, comme ça on peut choisir ce qu'on met sur chaque ongle, différent ou non :)
The second item was a
Stamping plate I don't know your feeling, but I love the fact that it's only one big design, so you can chose what to apply on each tip, different or not :)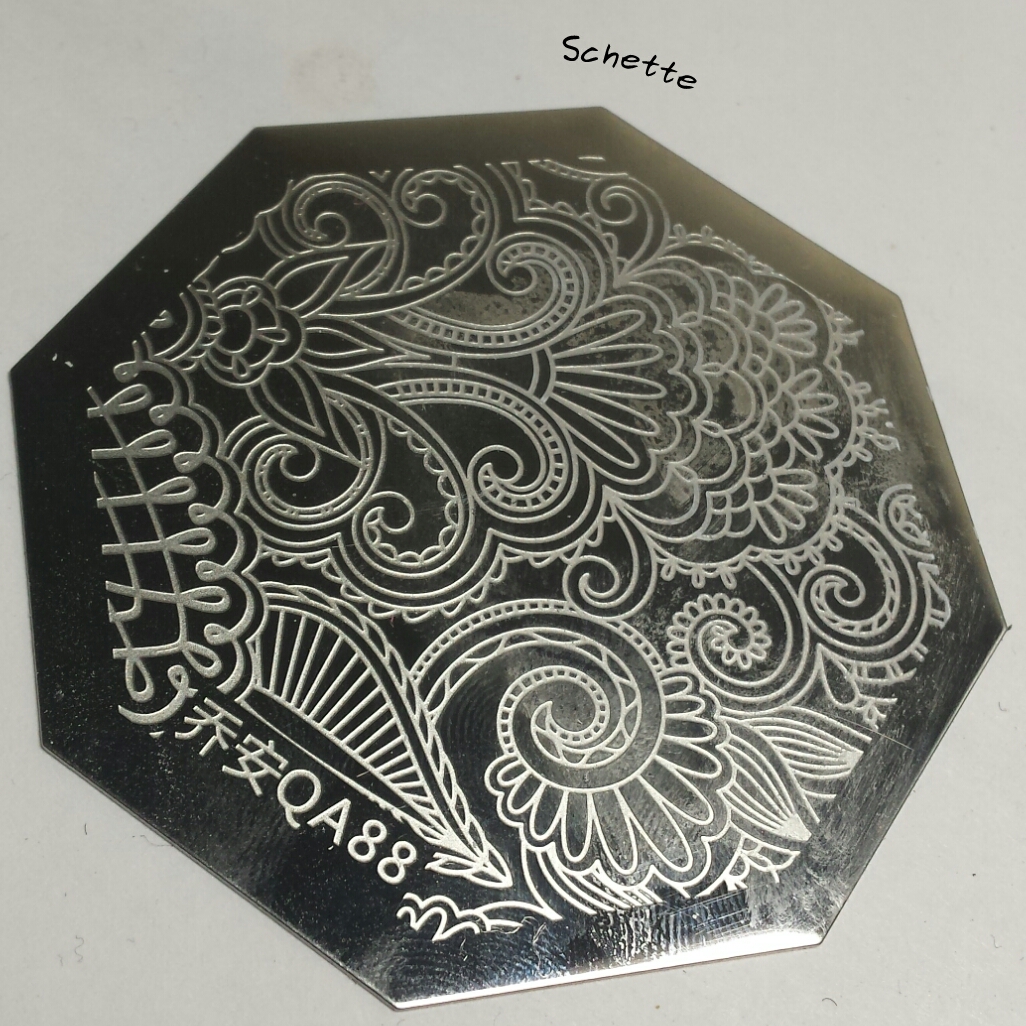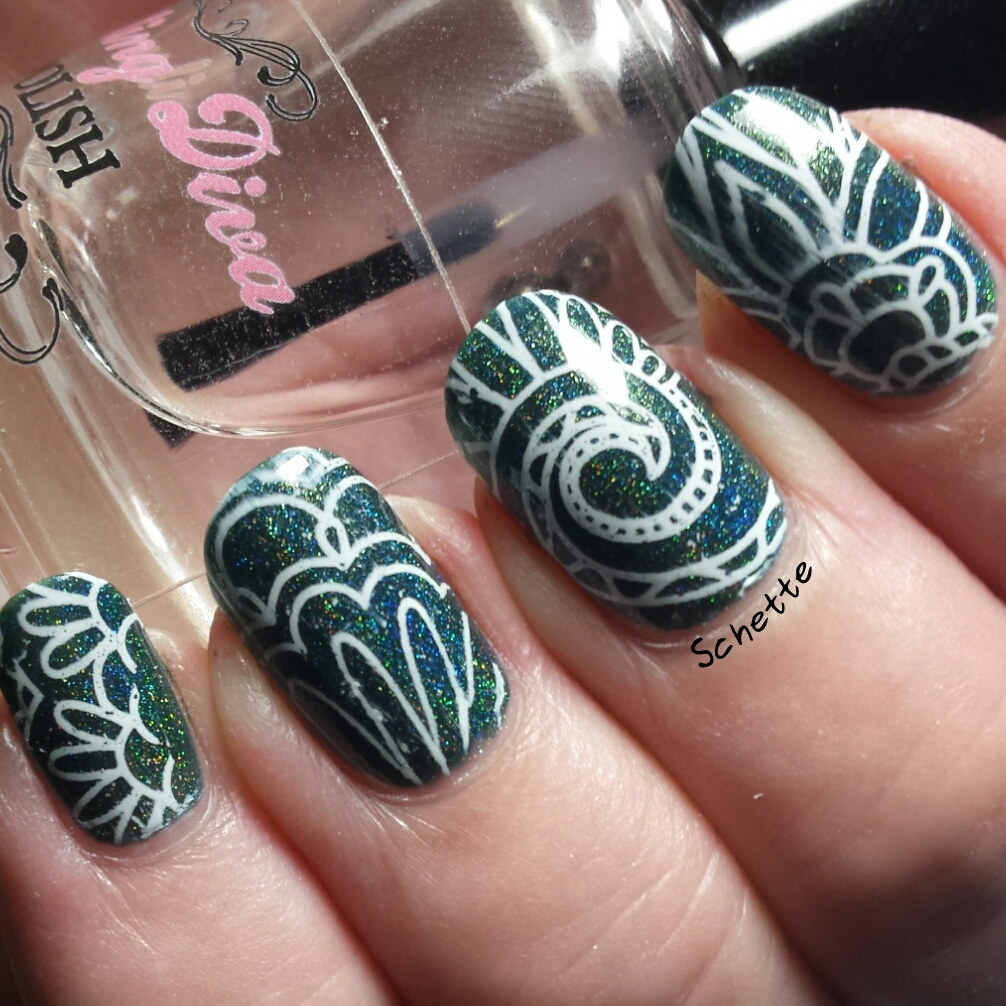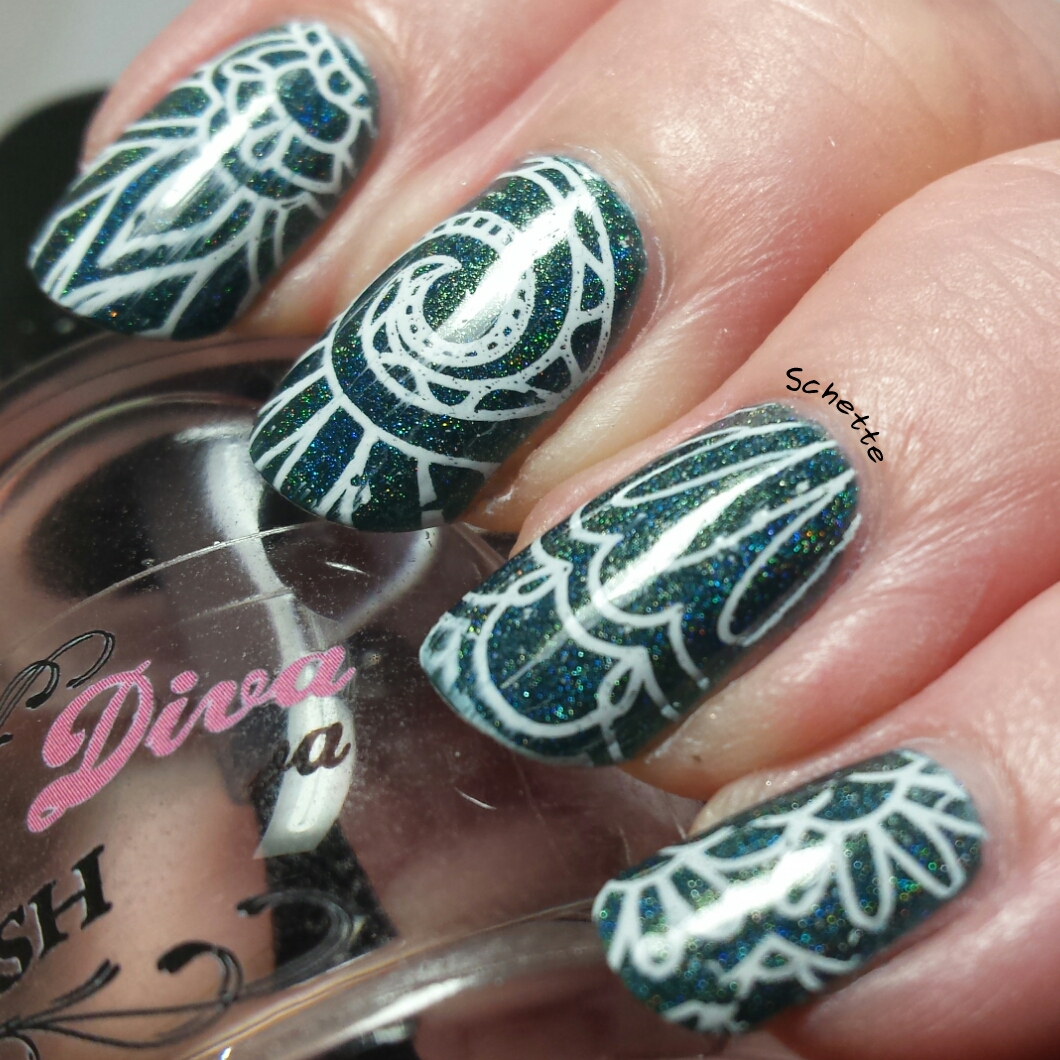 J'étais un peu inquiète parce que j'ai déjà utilisé de ces plaques bon marché, et le dessin restait sur la plaque, ou les lignes étaient toutes floues. Avec cette plaque, j'ai obtenu un résultat parfait dès la première application.
I was a bit worried because I already use those kind of cheap plate and the design did not transfert, or the lines were blurry or so. With this plate, the result was just perfect from the first shot.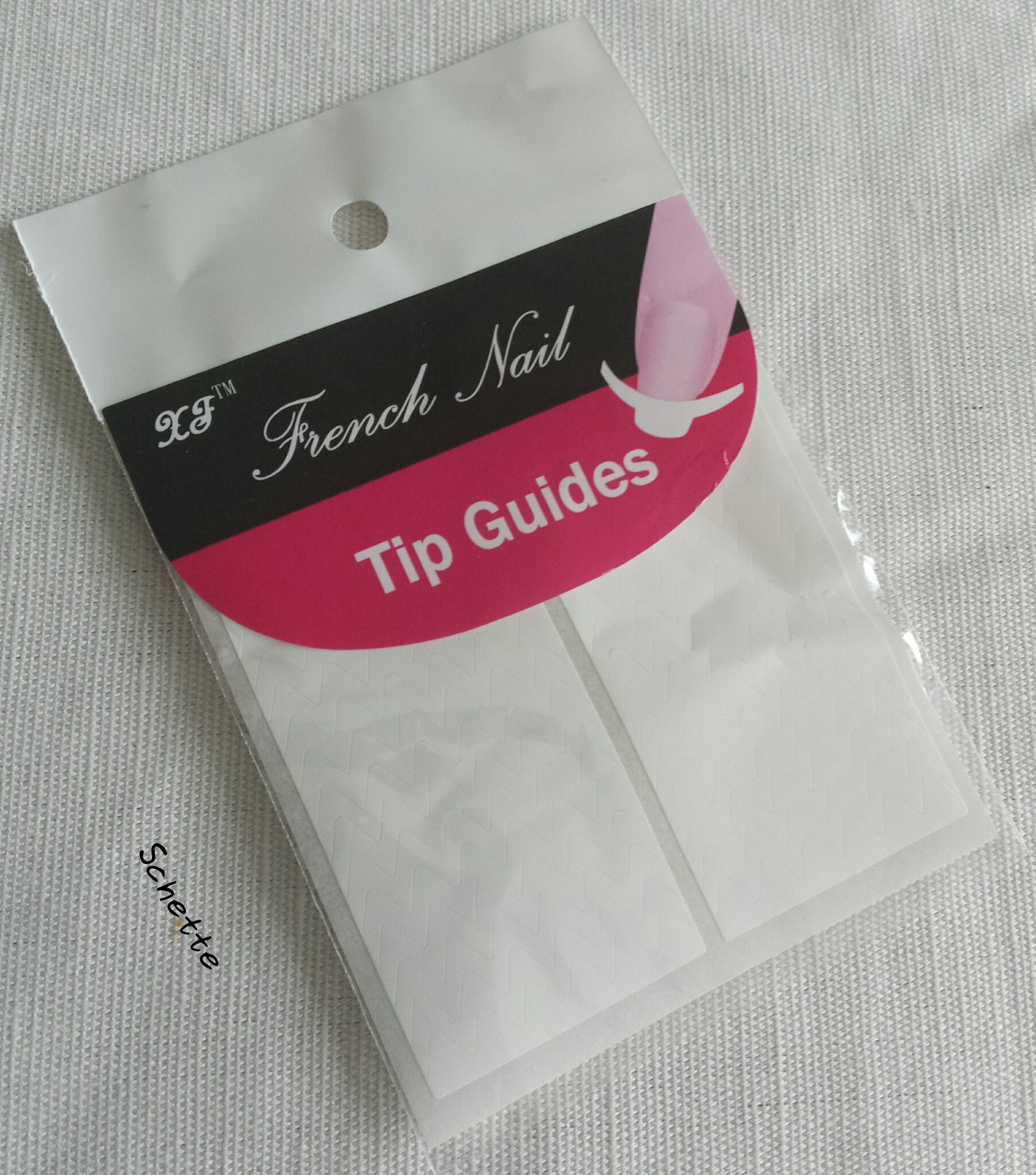 Enfin, j'ai reçu des
tip guide, en forme de vague
The last item was a
tip guide, in shape of wave .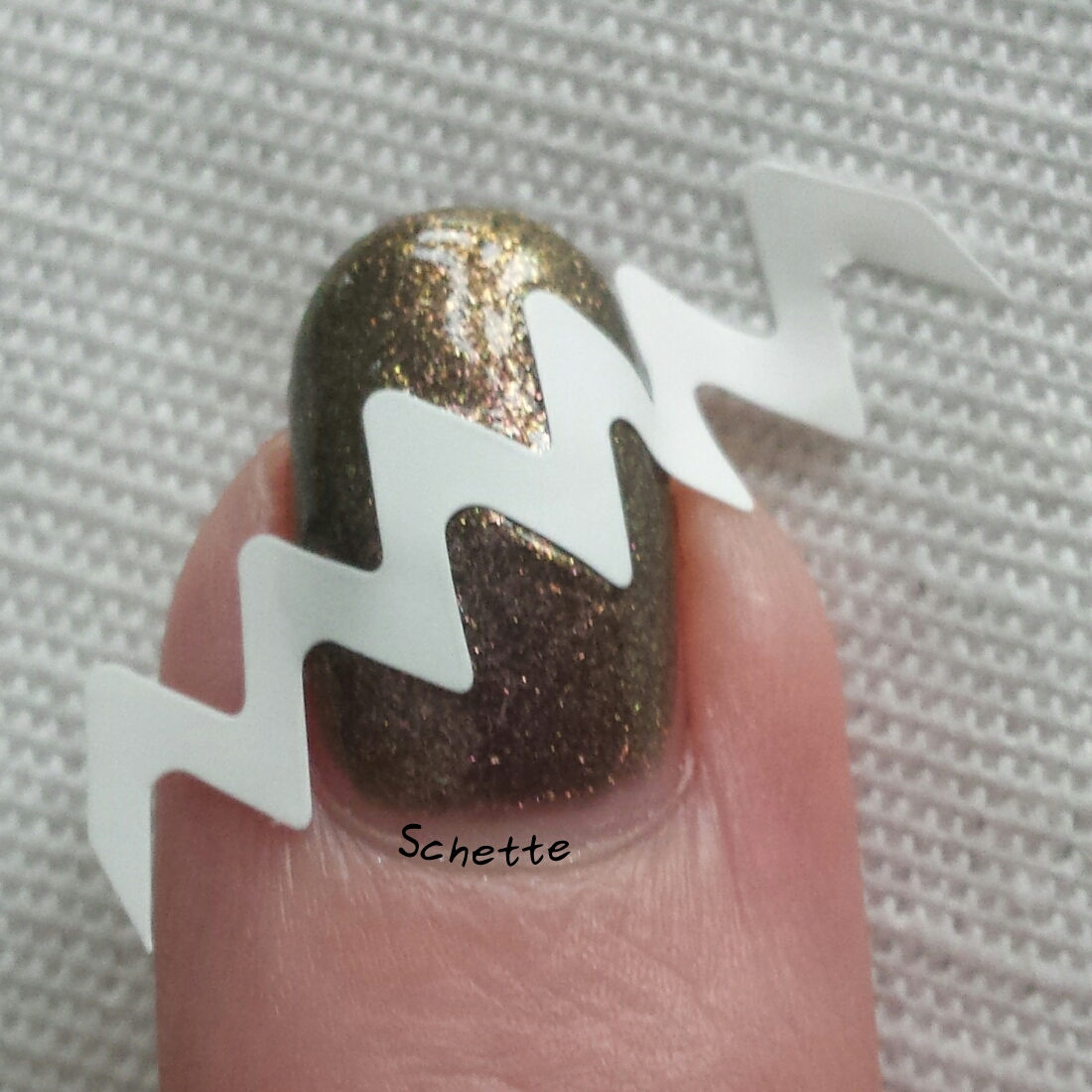 Pour l'utiliser, il faut poser son vernis, attendre qu'il soit bien sec, poser le guide....
To use it, put your polish, wait for it to be dried, apply the guide....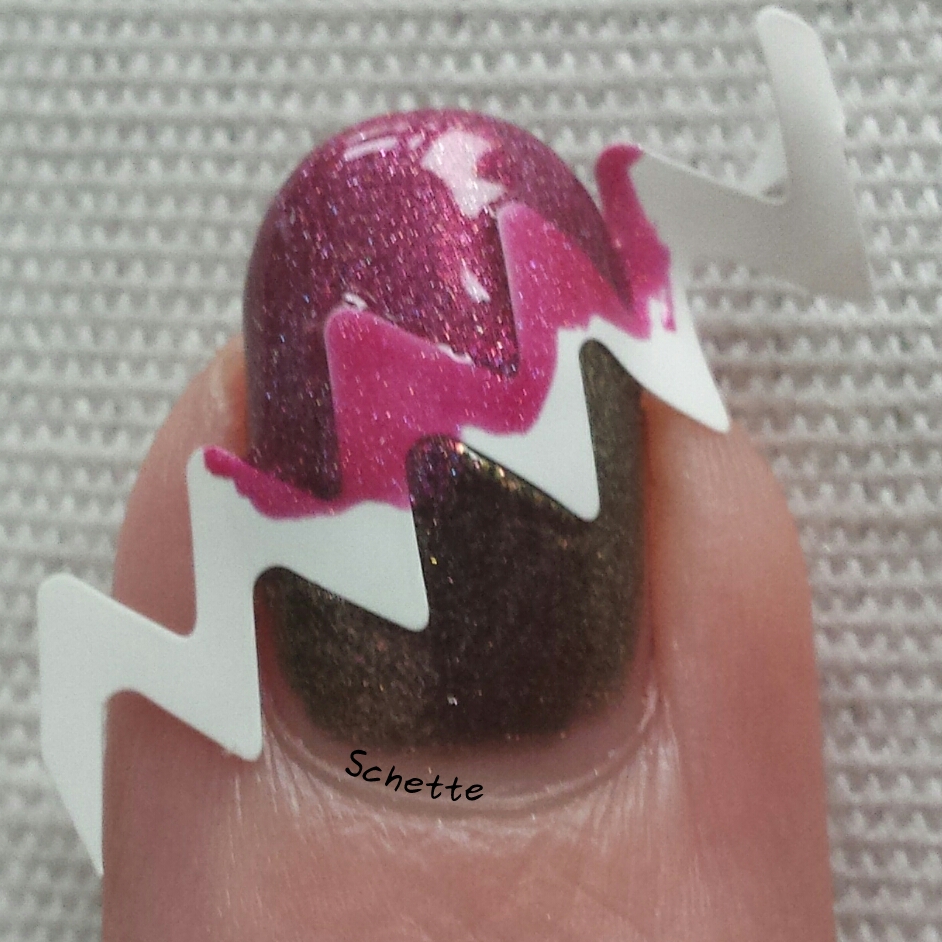 ... colorer la partie de l'ongle avec un autre vernis, enlever tout de suite le guide, attendre que le second vernis sèche et top coater :)
... then put the second polish, remove immediatly the guide, wait for the second polish to be dried and put top coat :)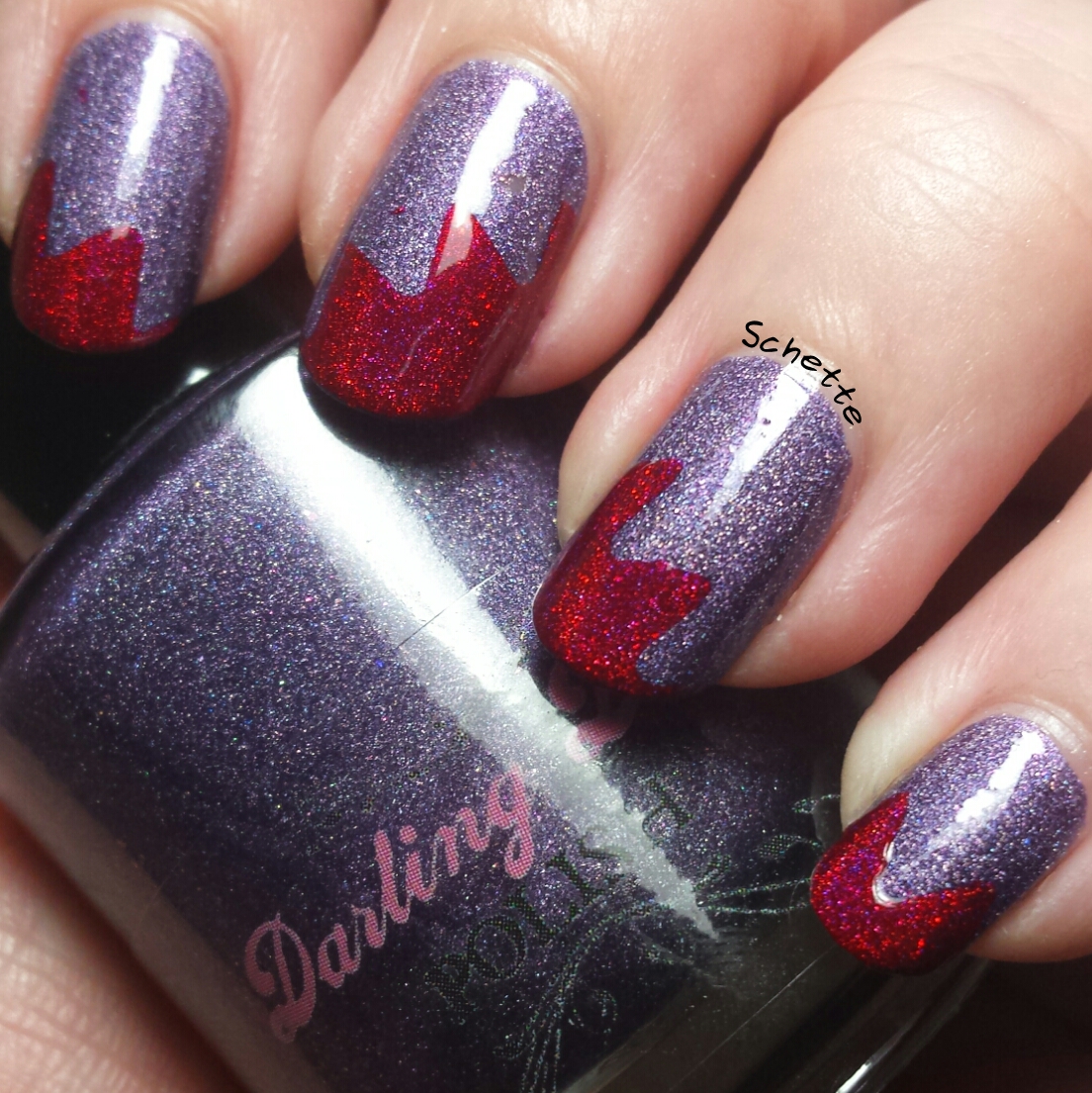 Le résultat ici en utilisant deux vernis Darling Diva : Alchemist (rouge) et Prototype smoke (violet)
Here the result using two Darling Diva : Alchemist (red) and Prototype Smoke (purple)

Bilan
Encore une fois, j'ai été étonnée de ces objets de nail art trouvé sur la boutique. Excellente qualité pour mini prix : vous pouvez obtenir une réduction supplémentaire avec mon code ETG10 !
Once again, I was surprised by this nail art items found on the shop. An excellent quality for a small price ! And you can have an additional discount using my code : ETG10
Schette, le 15 décembre 2014
Vous pourriez aussi aimer / You can also like :