Vapid Lacquer : Original Sin, Mistrust, Chick fight
BLOGGER DISCOUNT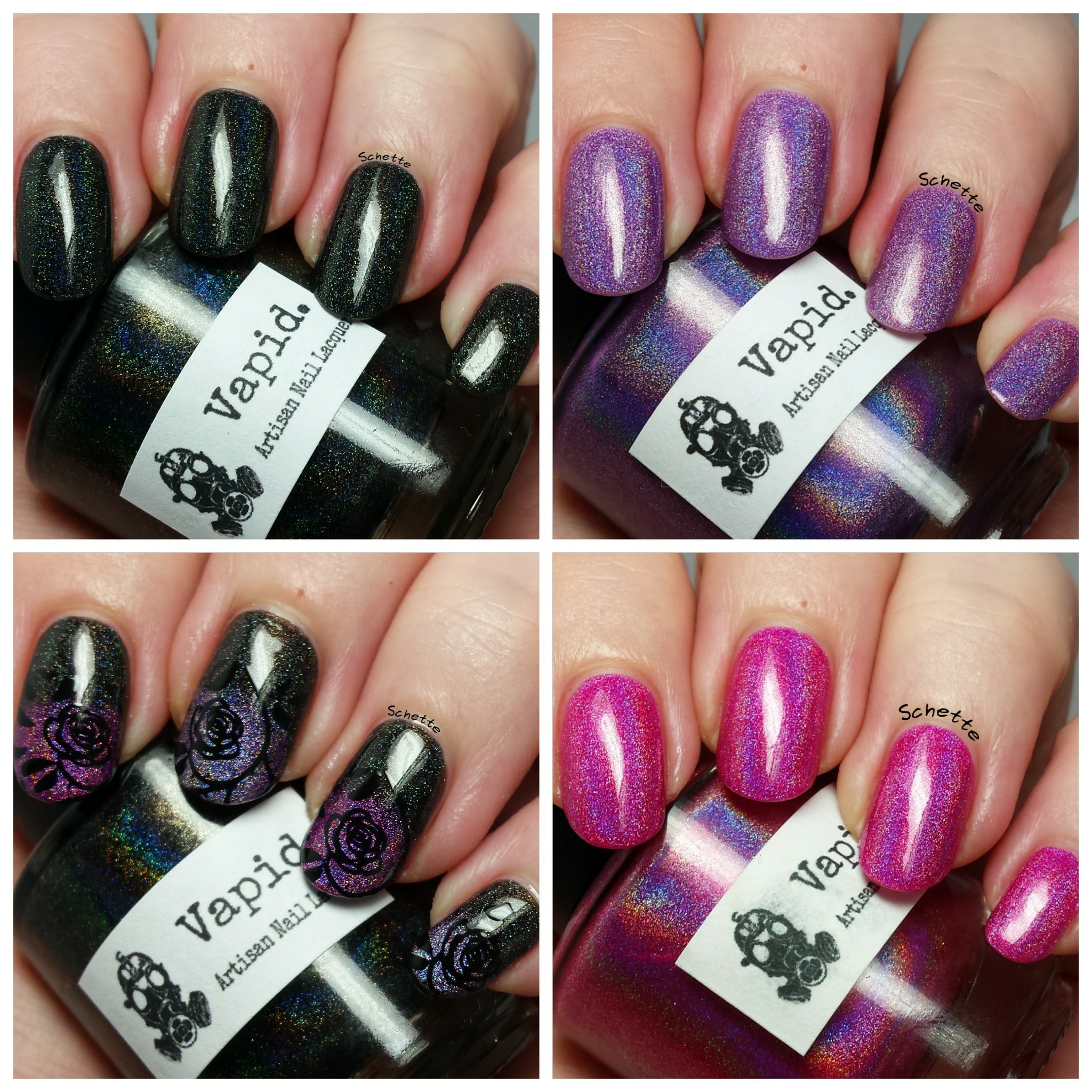 Aujourd'hui, je voulais vous monter 3 nouveaux vernis d'une marque que j'ai découvert il y a peu et que j'adore : Vapid Lacquer. Je connais la marque depuis peu de temps, mais je suis déjà amoureuse :). Voyons à quoi ressemblent Original Sin, Mistrust et Chick fight, 3 vernis du core.
Today, I want to show you three new polish of a brand that I really really enjoy : Vapid Lacquer. I just know the brand for few weeks but I'm already in love. Let's see Original Sin, Mistrust and Chick fight, 3 core polish.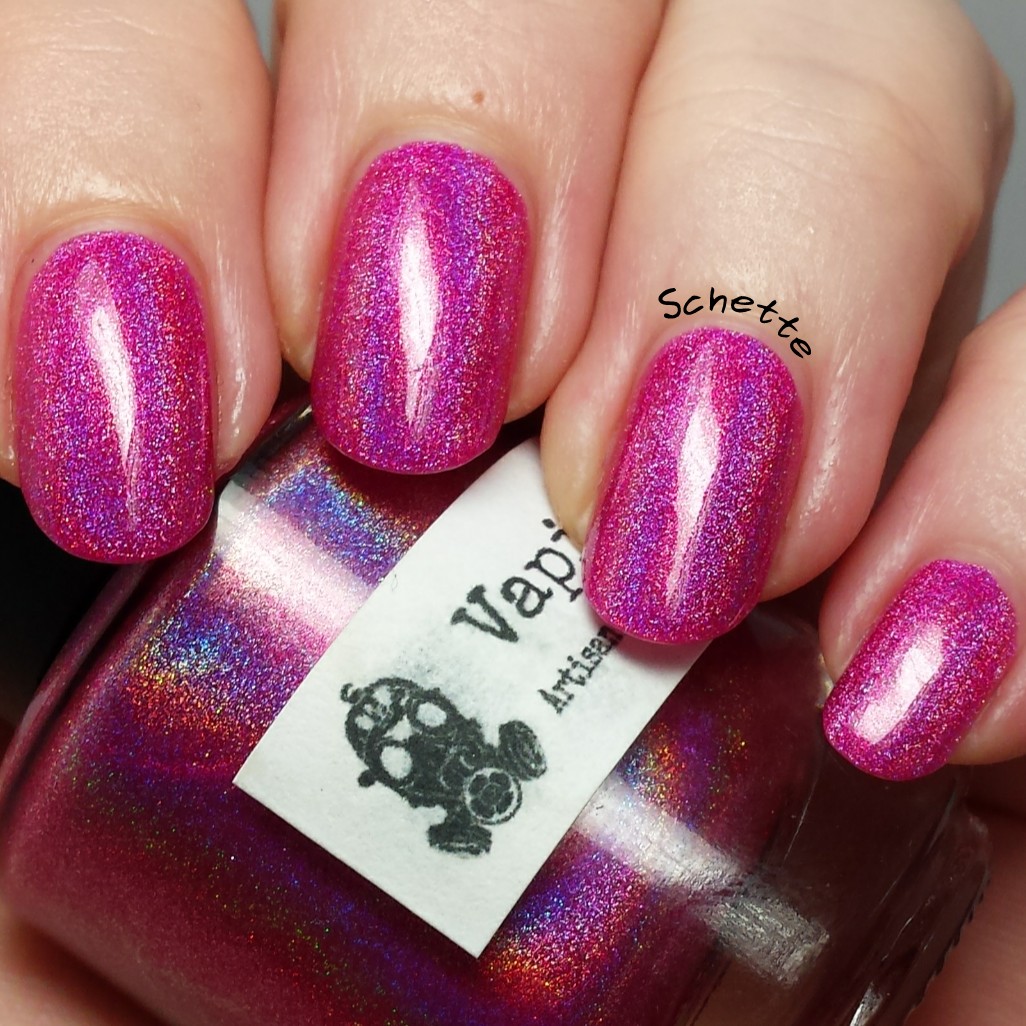 Commençons avec mon préféré : Original Sin. C'est un rose pétant super holo. Je l'ai posé en deux couches, plus top coat, et la formule est juste parfaite. J'adore la couleur, il est vraiment génial.
Let's start with my favorite : Original Sin. That's a bright pink super holo. I worn it in two coats, with top coat and the formula was just perfect. I love the color, it's really awesome.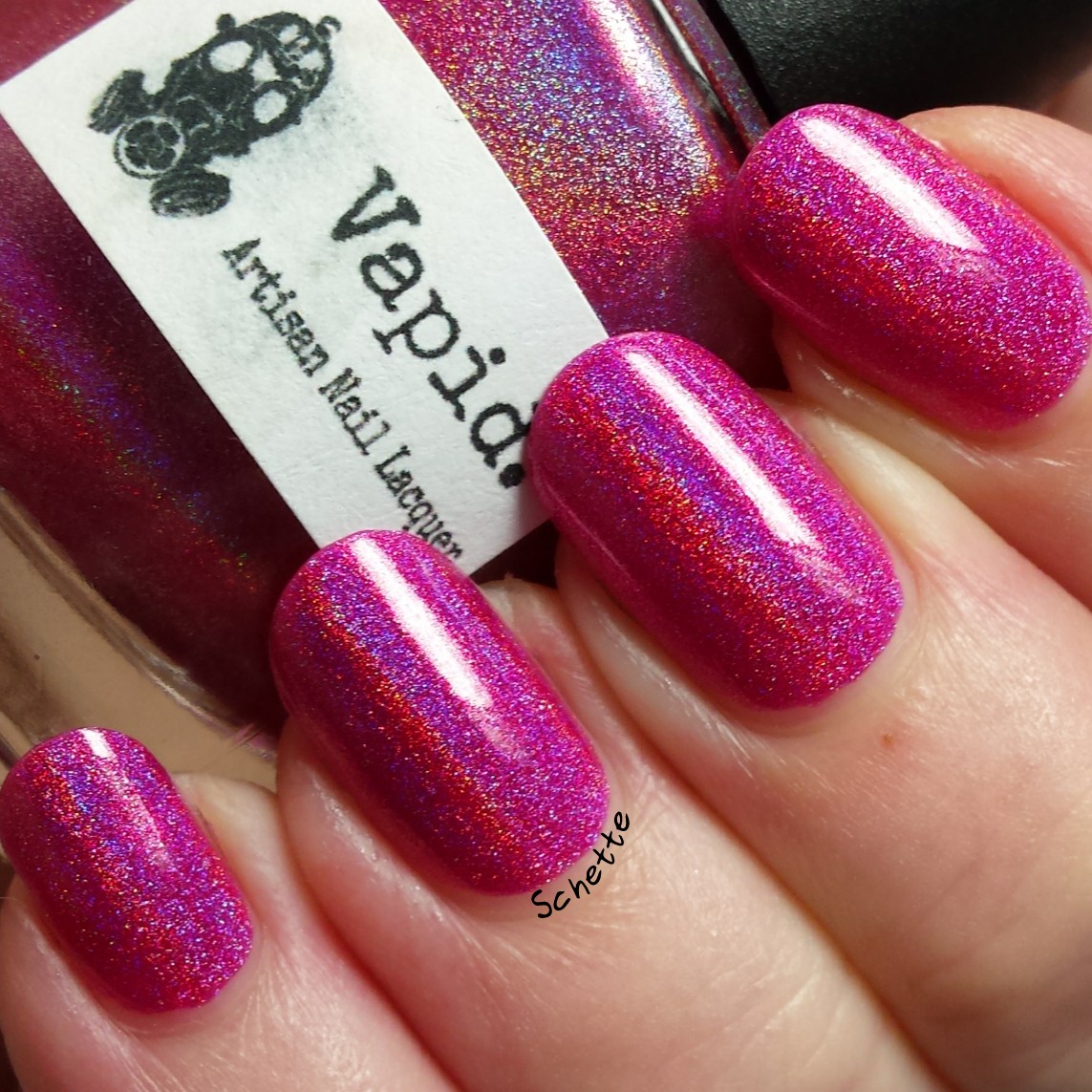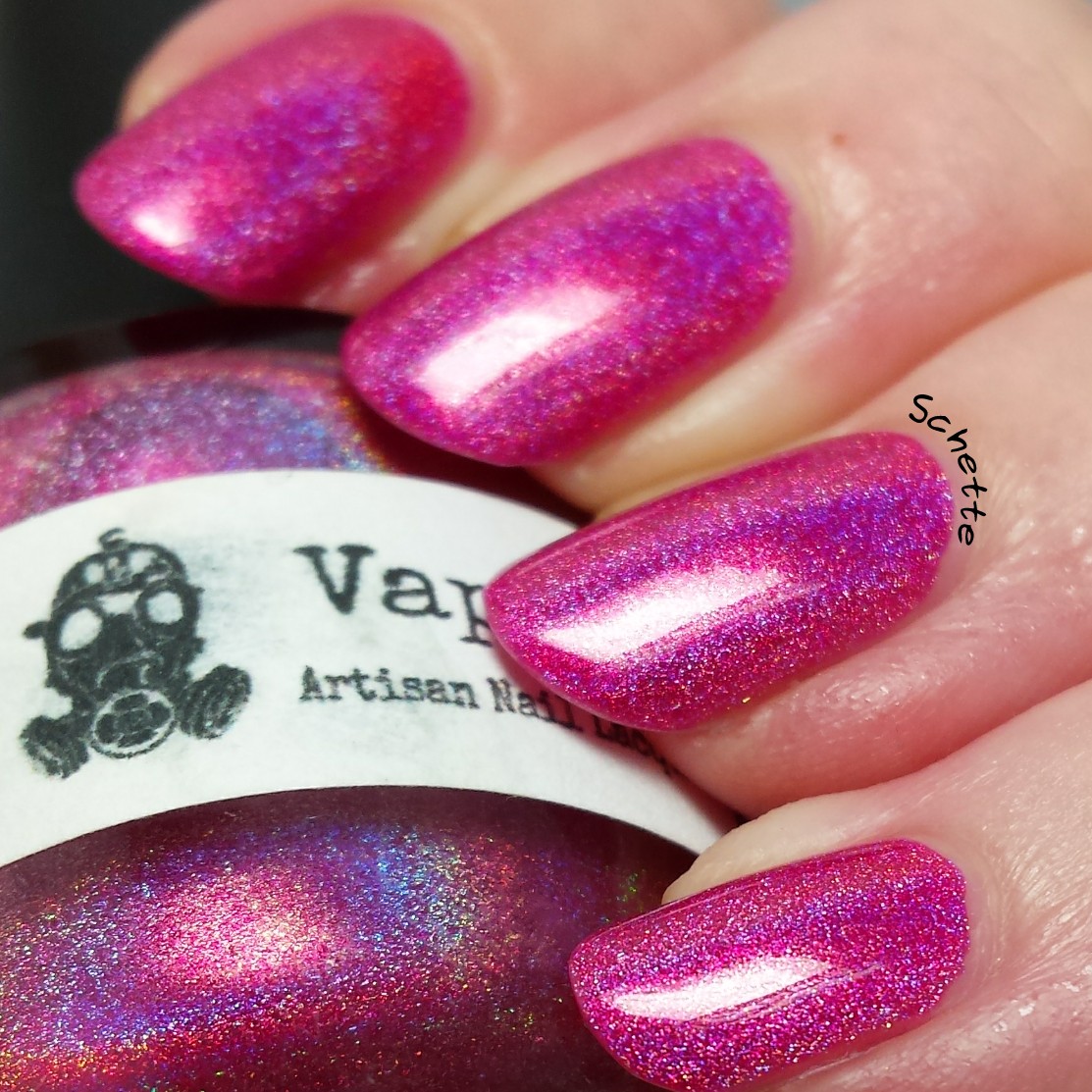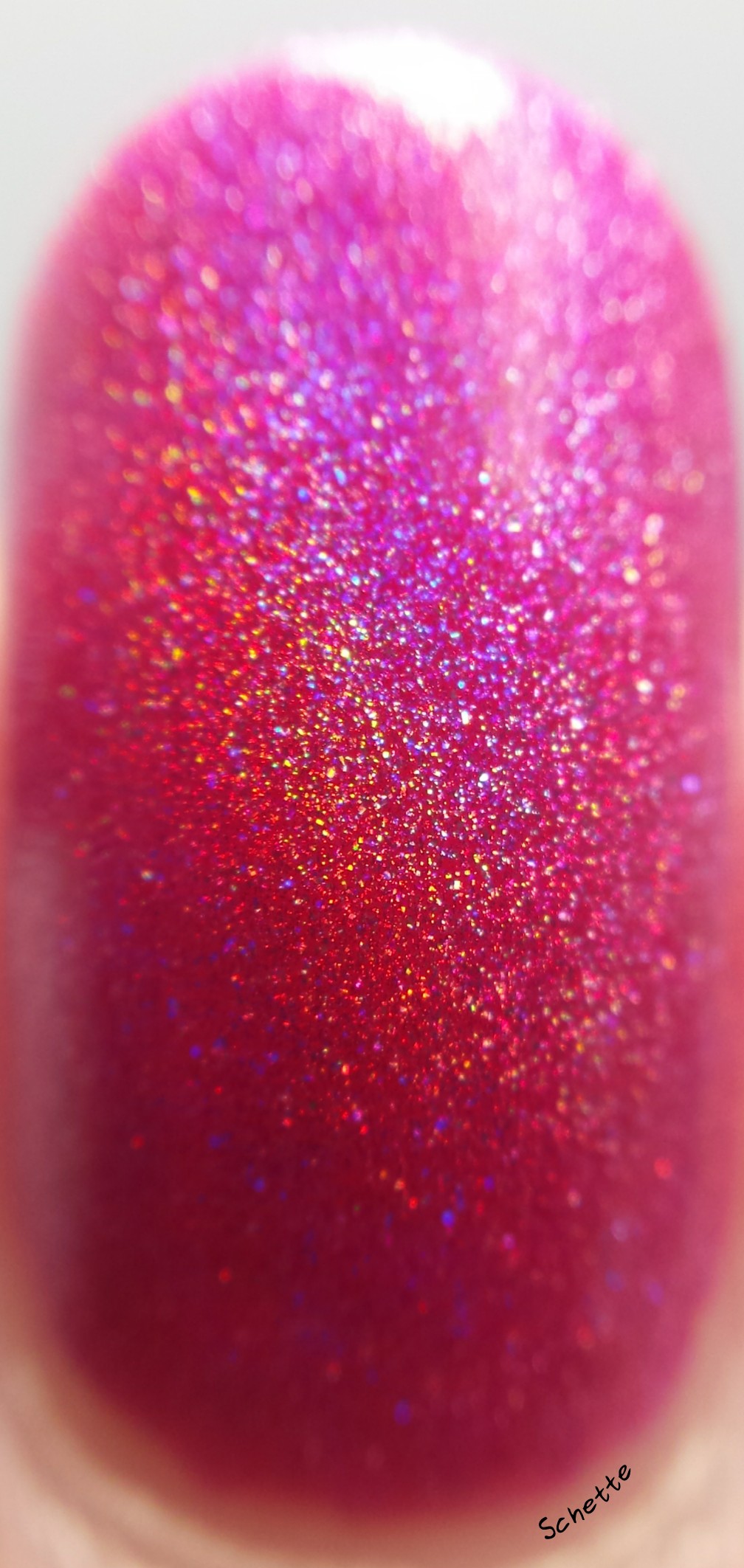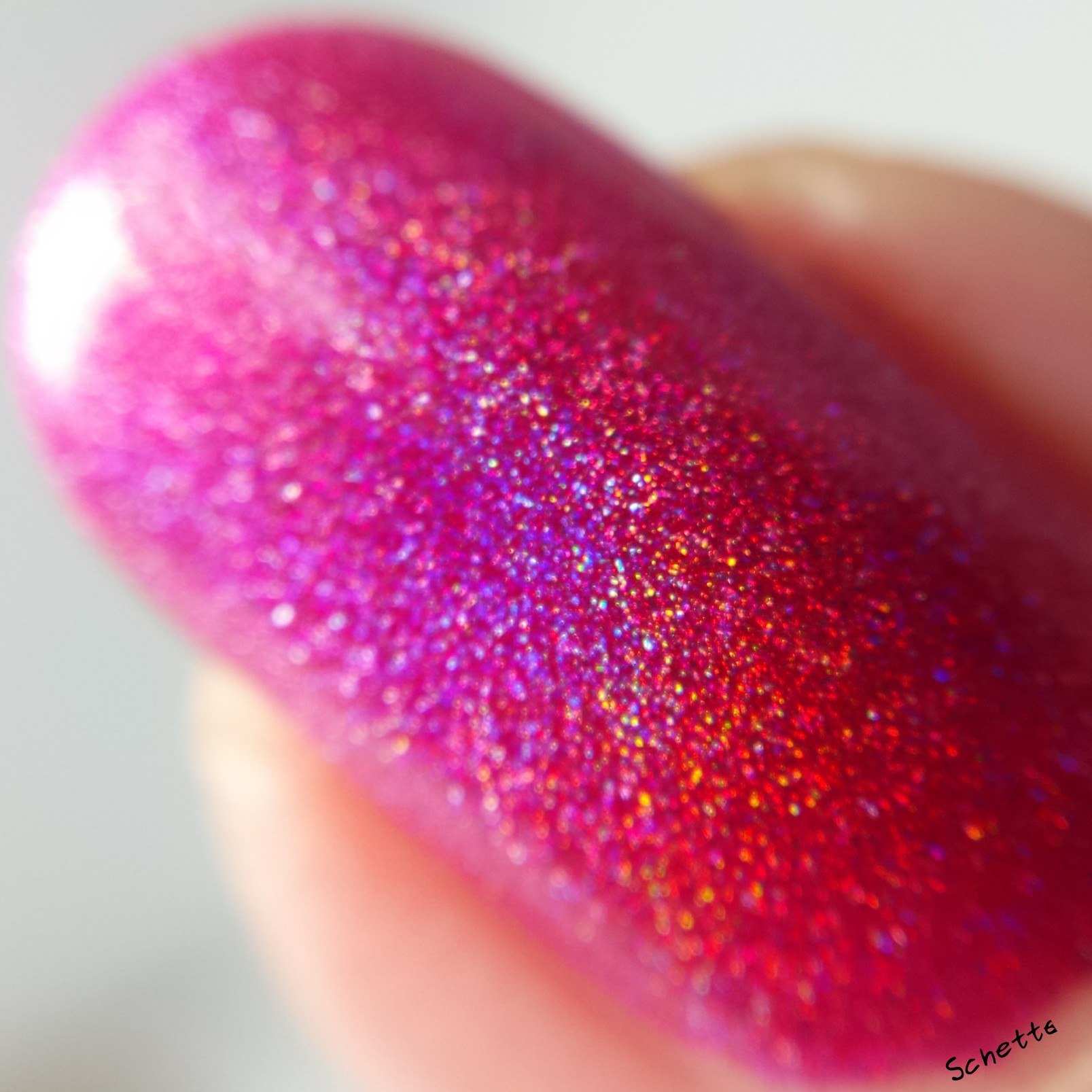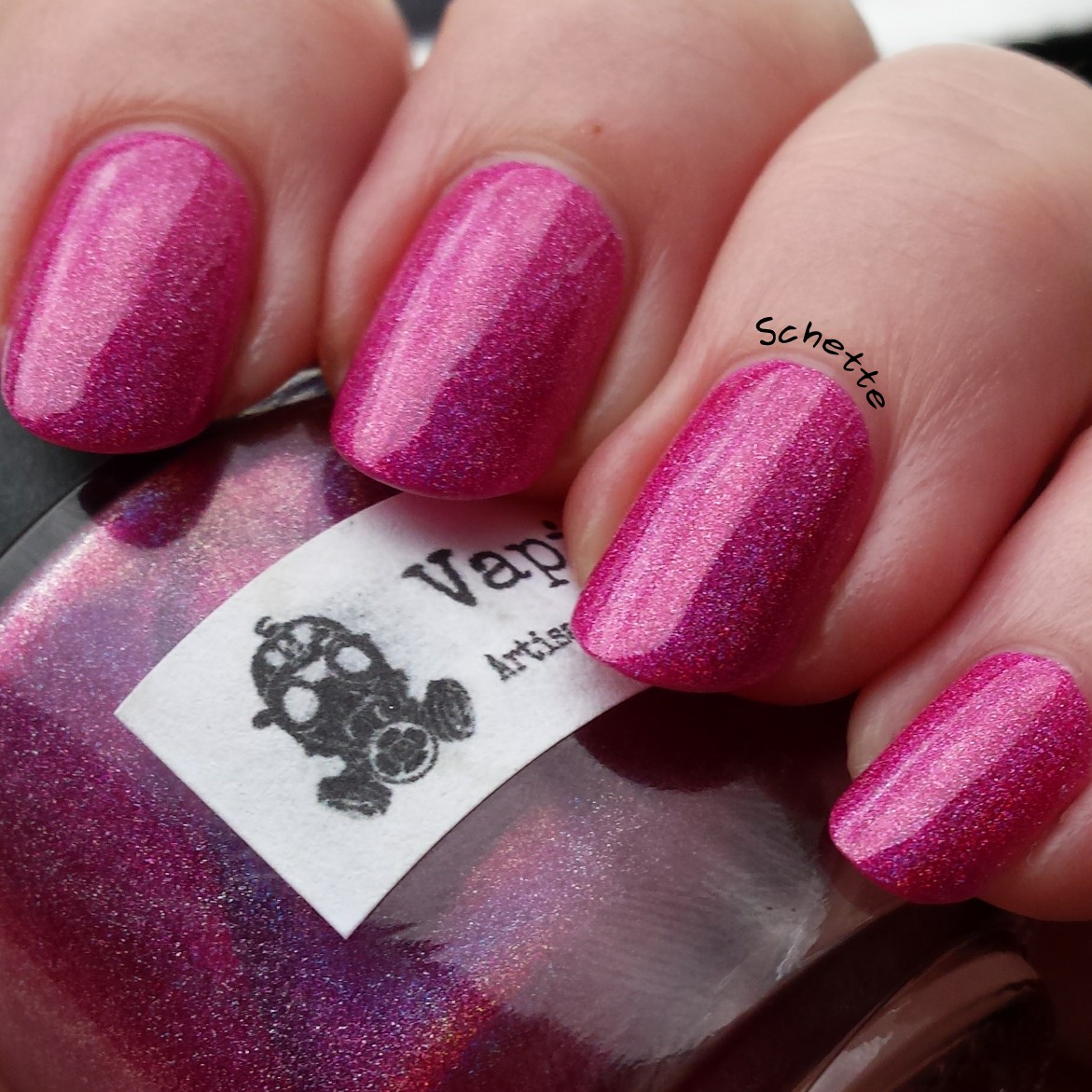 A l'ombre
In shade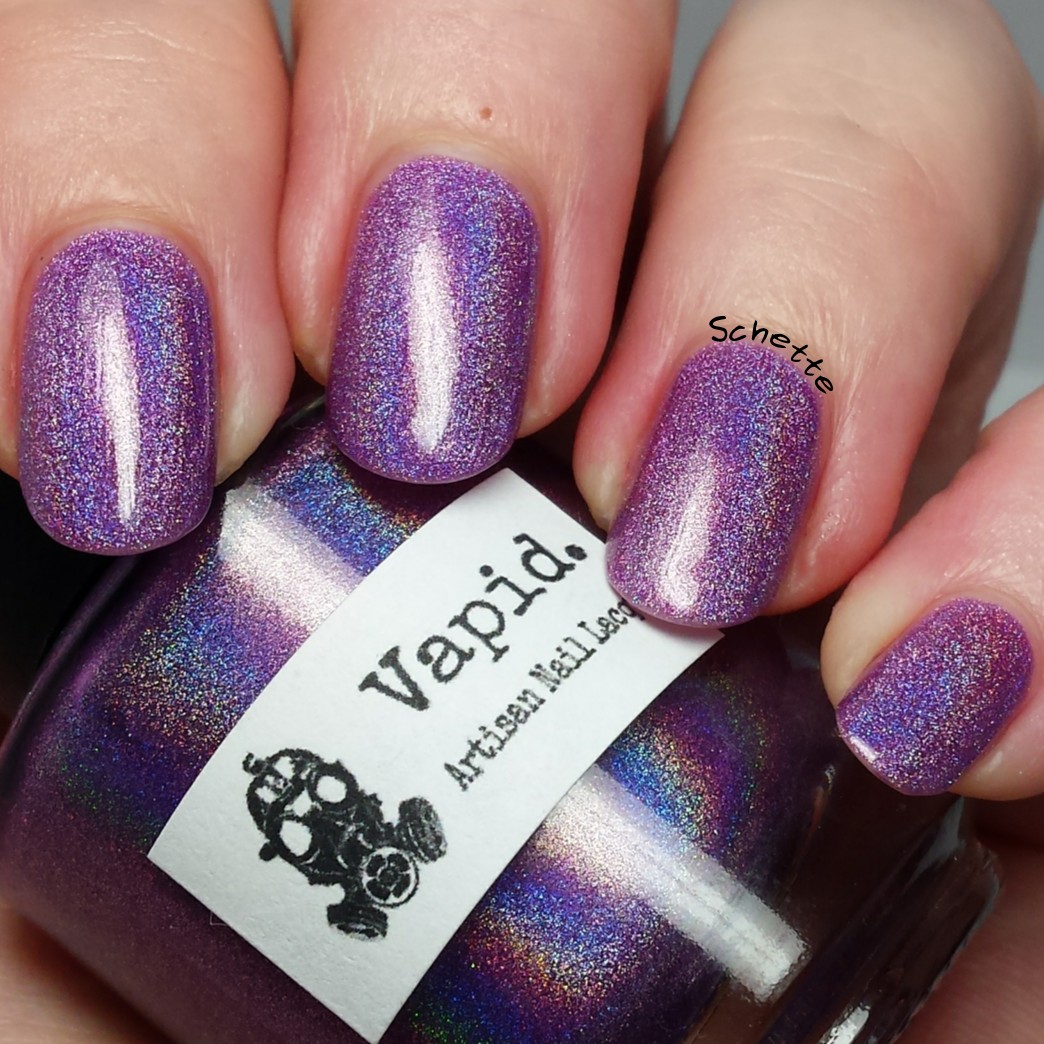 Le second s'appelle Mistrust, et c'est un violet tout doux holo. Comme le précédent, je l'ai posé en deux couches avec top coat et il est juste parfait. Et surtout vraiment j'adore son rendu !
The second is called Mistrust and that's a all soft purple holo. Like the previous one, I worn it in two coats with top coat and it's just perfect. And I really enjoy its finish !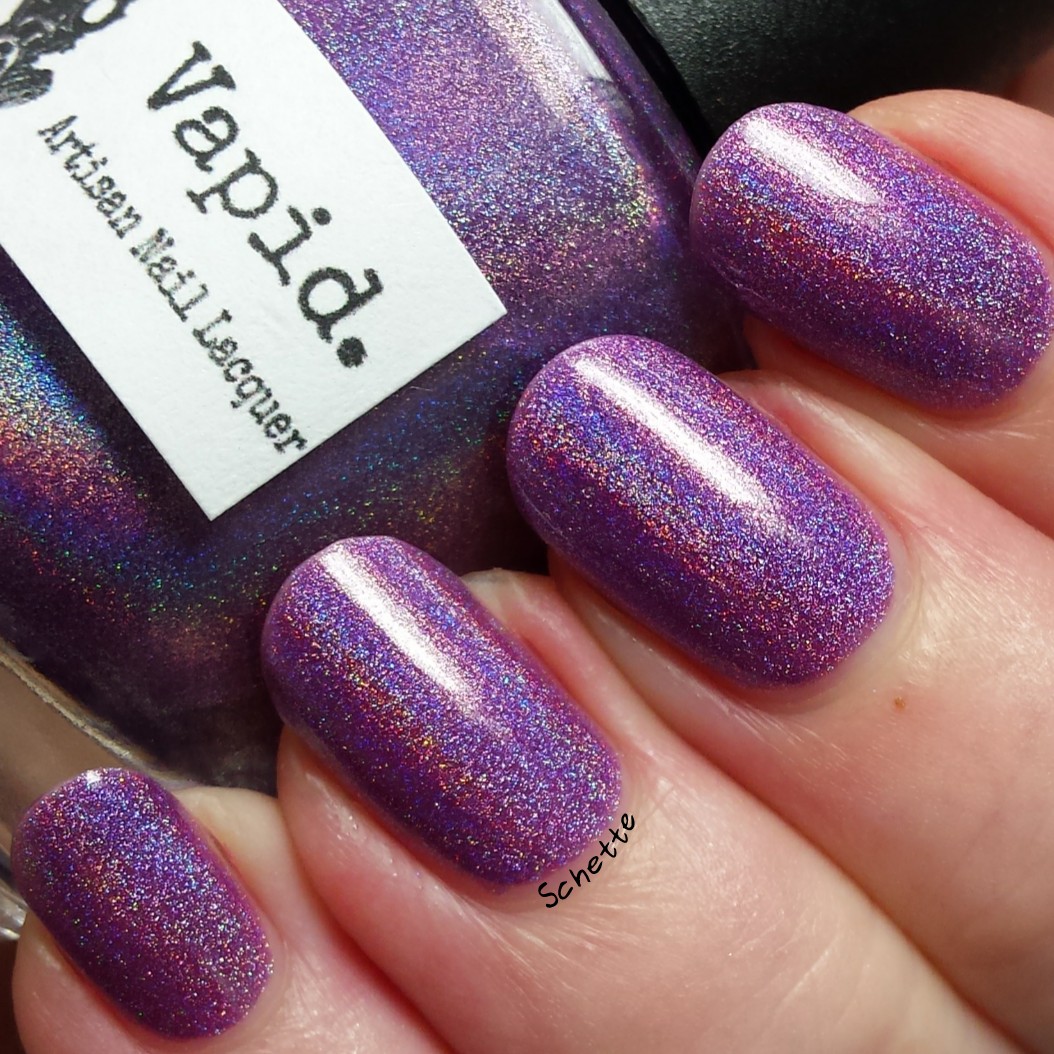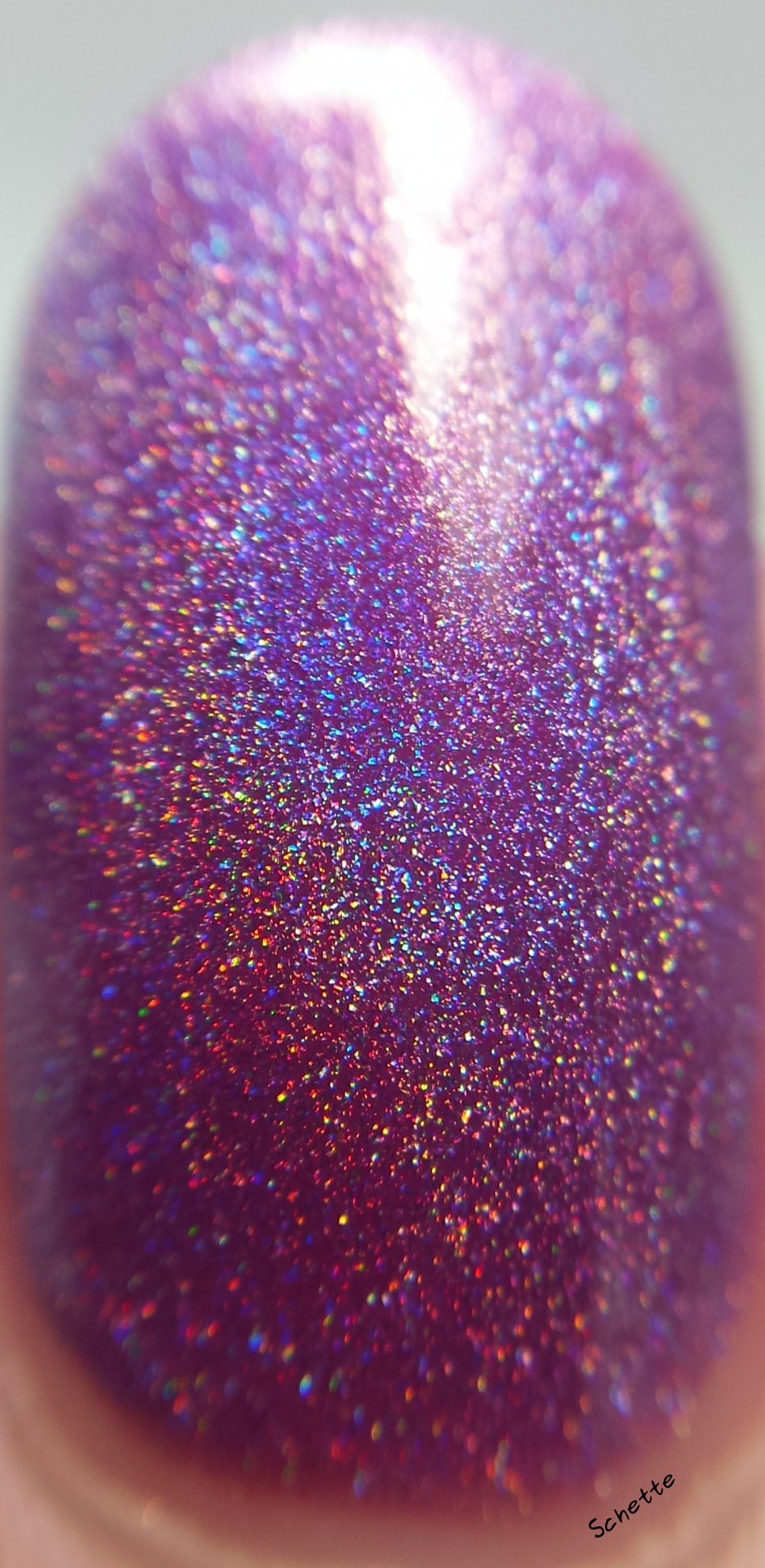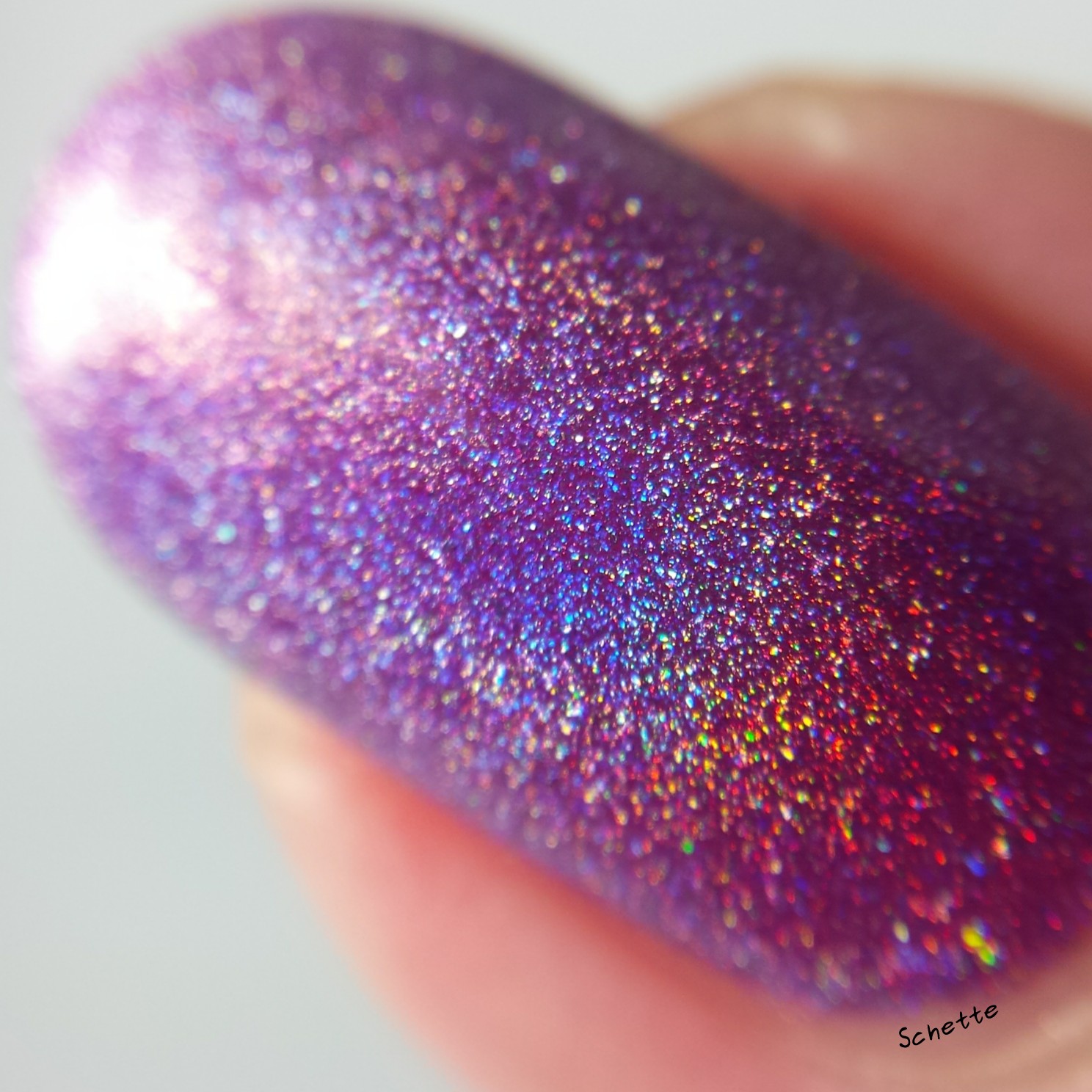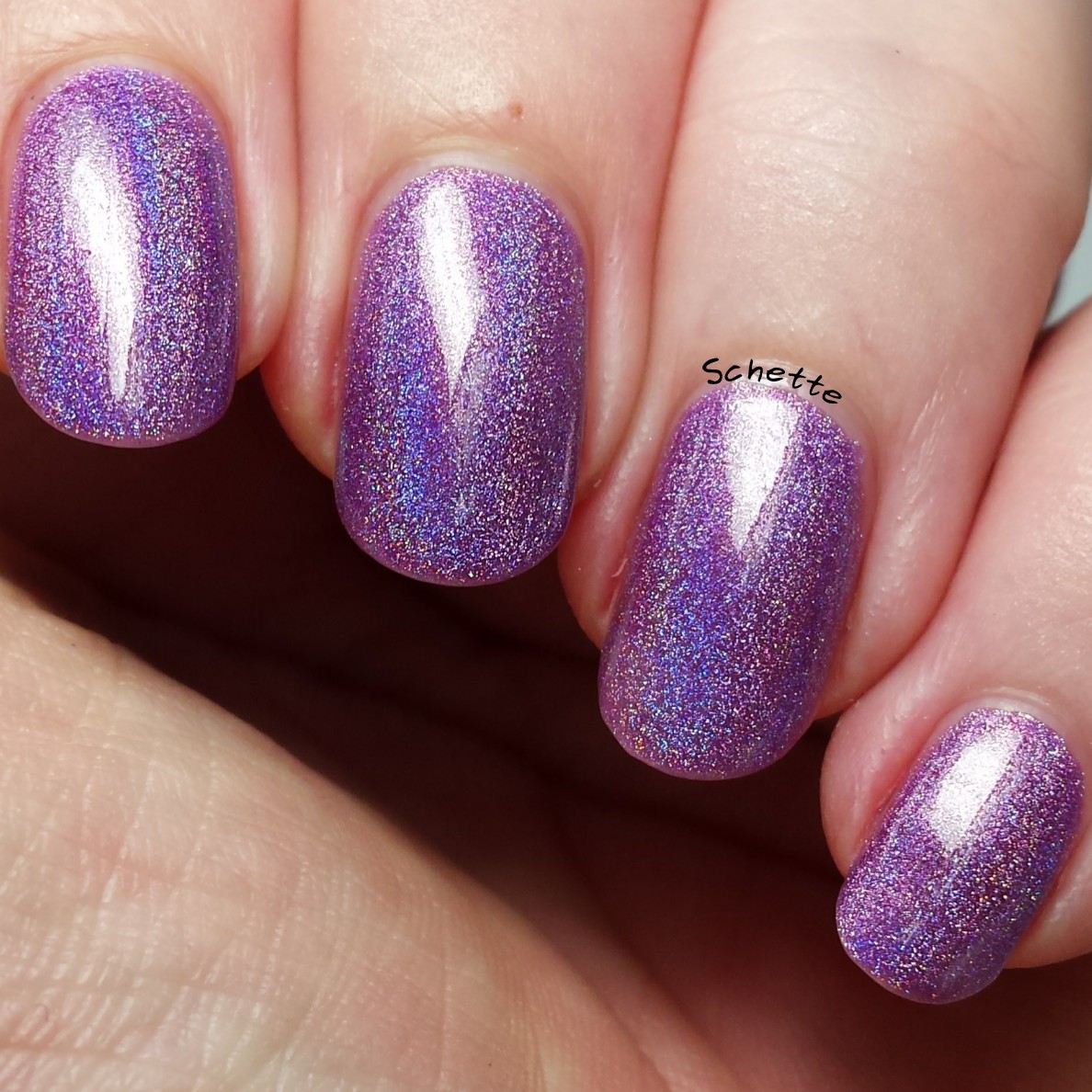 A l'ombre
In shade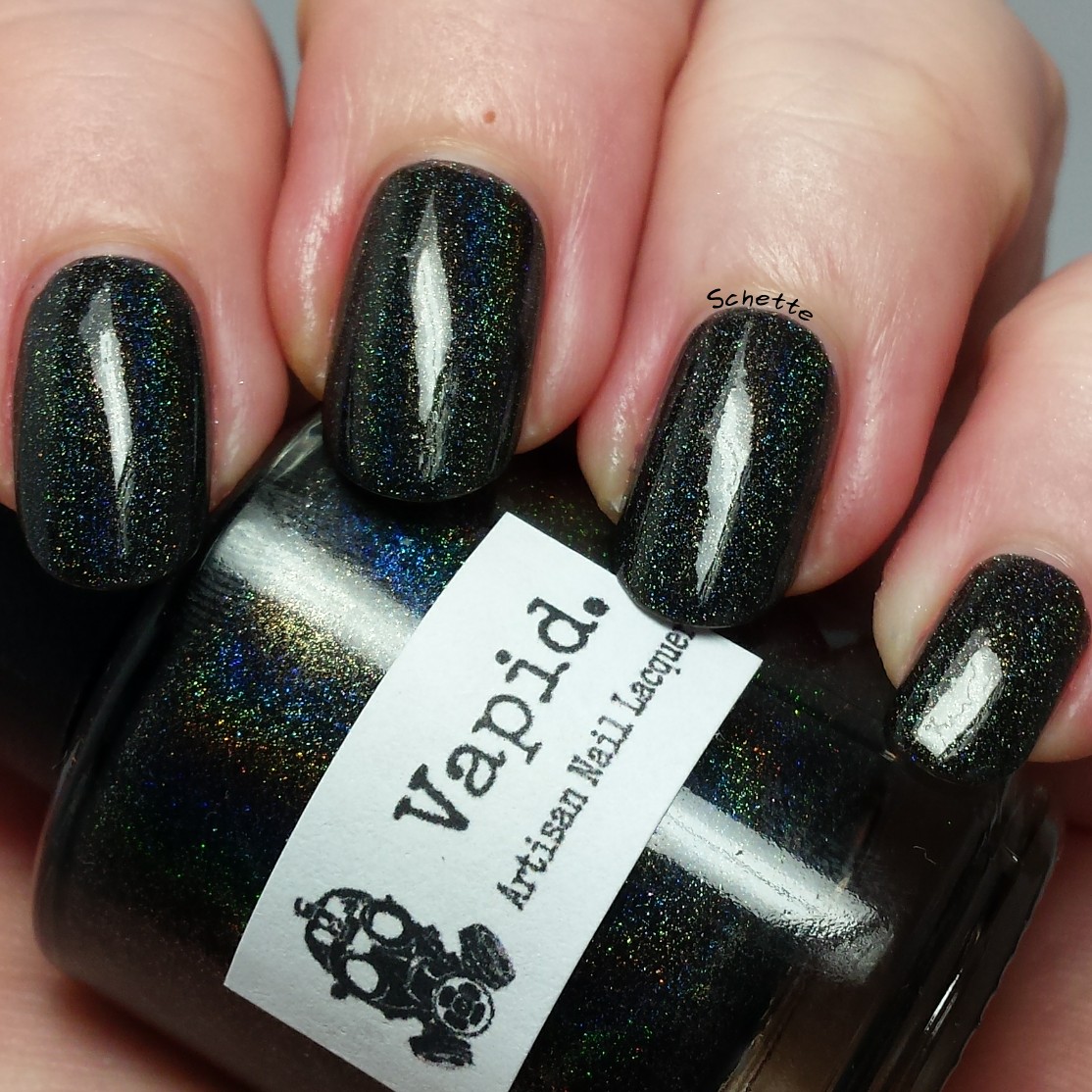 Le dernier s'appelle Chick fight, c'est un noir holo. J'ai longtemps cherché un noir holo qui ne soit pas trop gris, et avec
le Carpe Noctem Cosmetics Prince Eric
ces deux là se rapprochent de ma perfection noire :)
The last one is called Chick fight, this is a black holo. I search for a long time the perfect black holo that wouldnt be too much gray, and with
Carpe Noctem Cosmetics Prince Eric
, both are really close of my dark perfection :)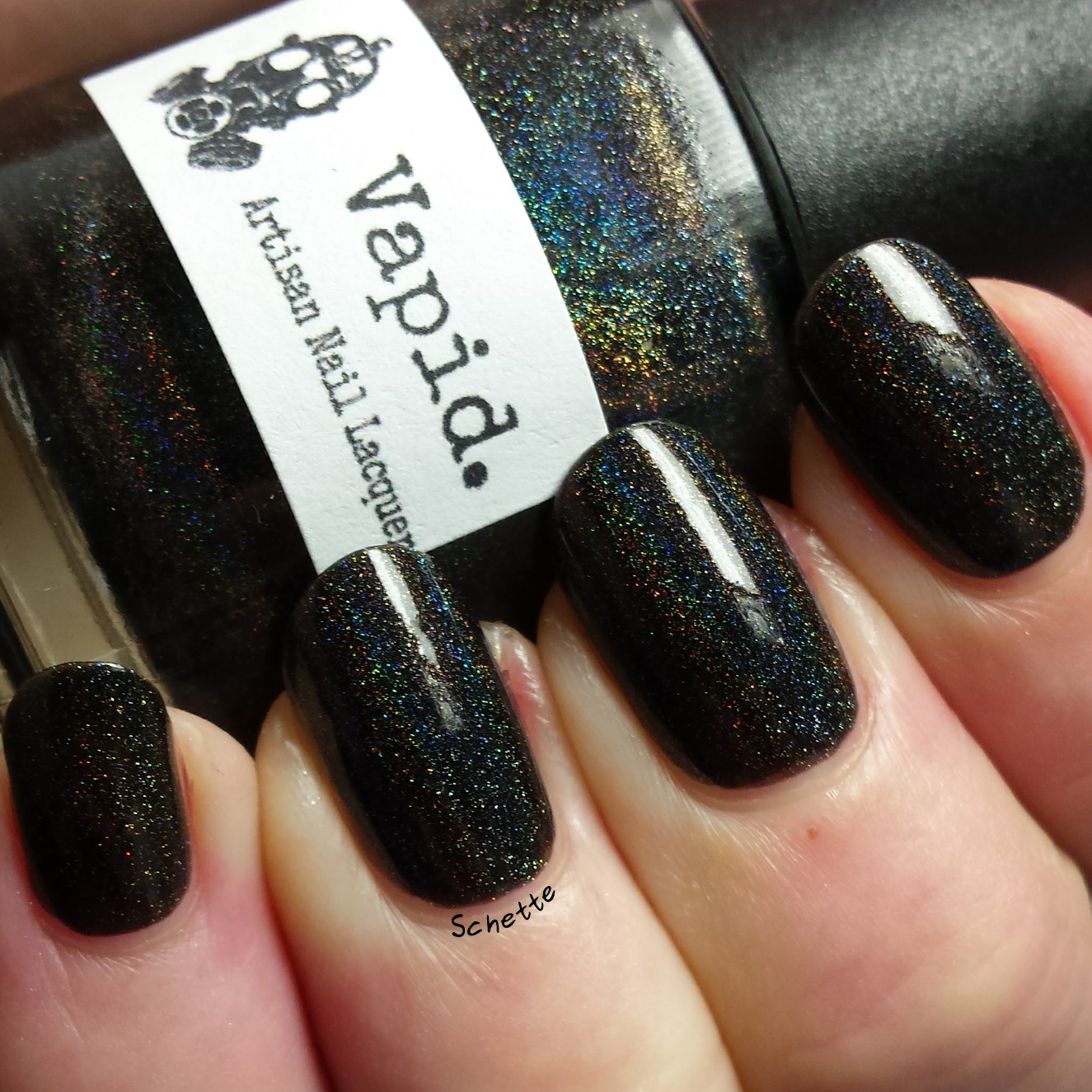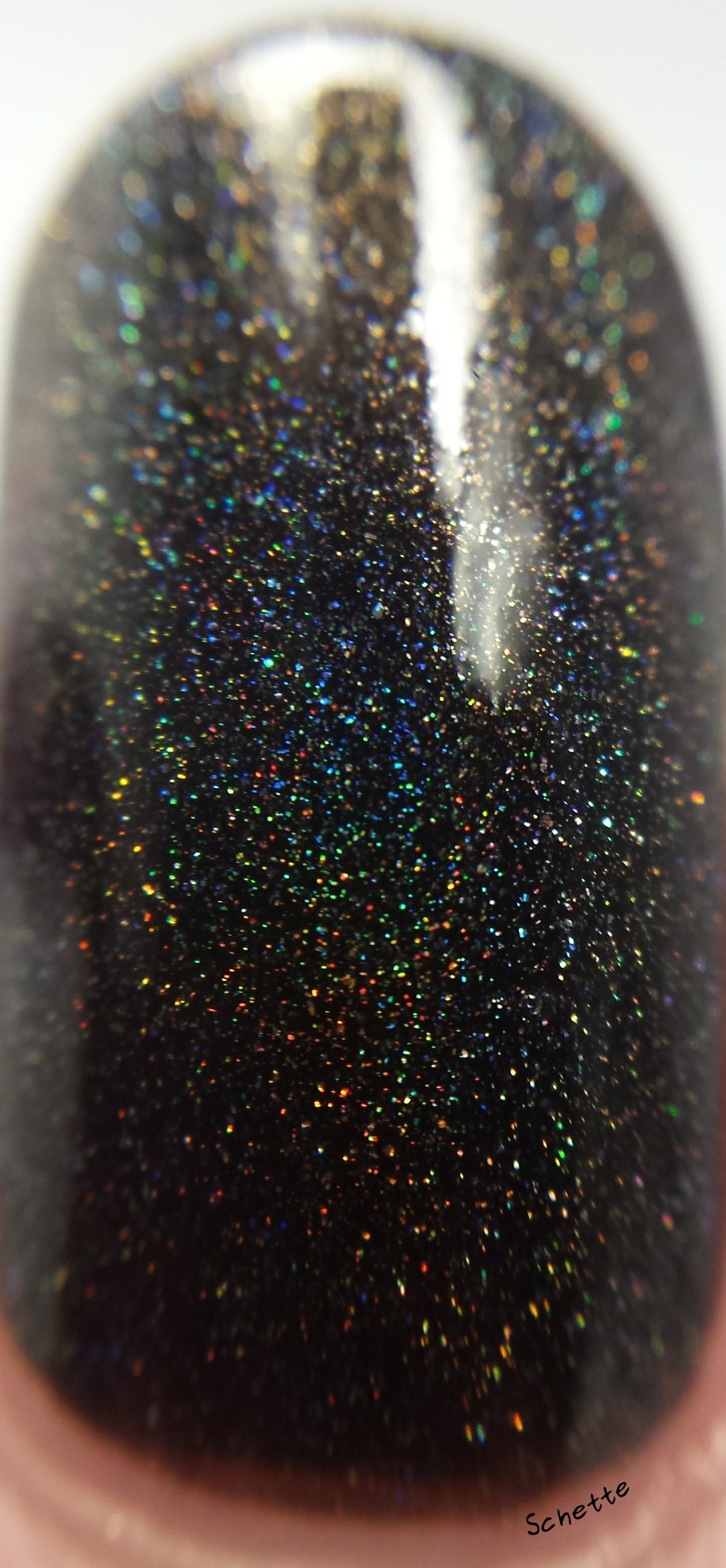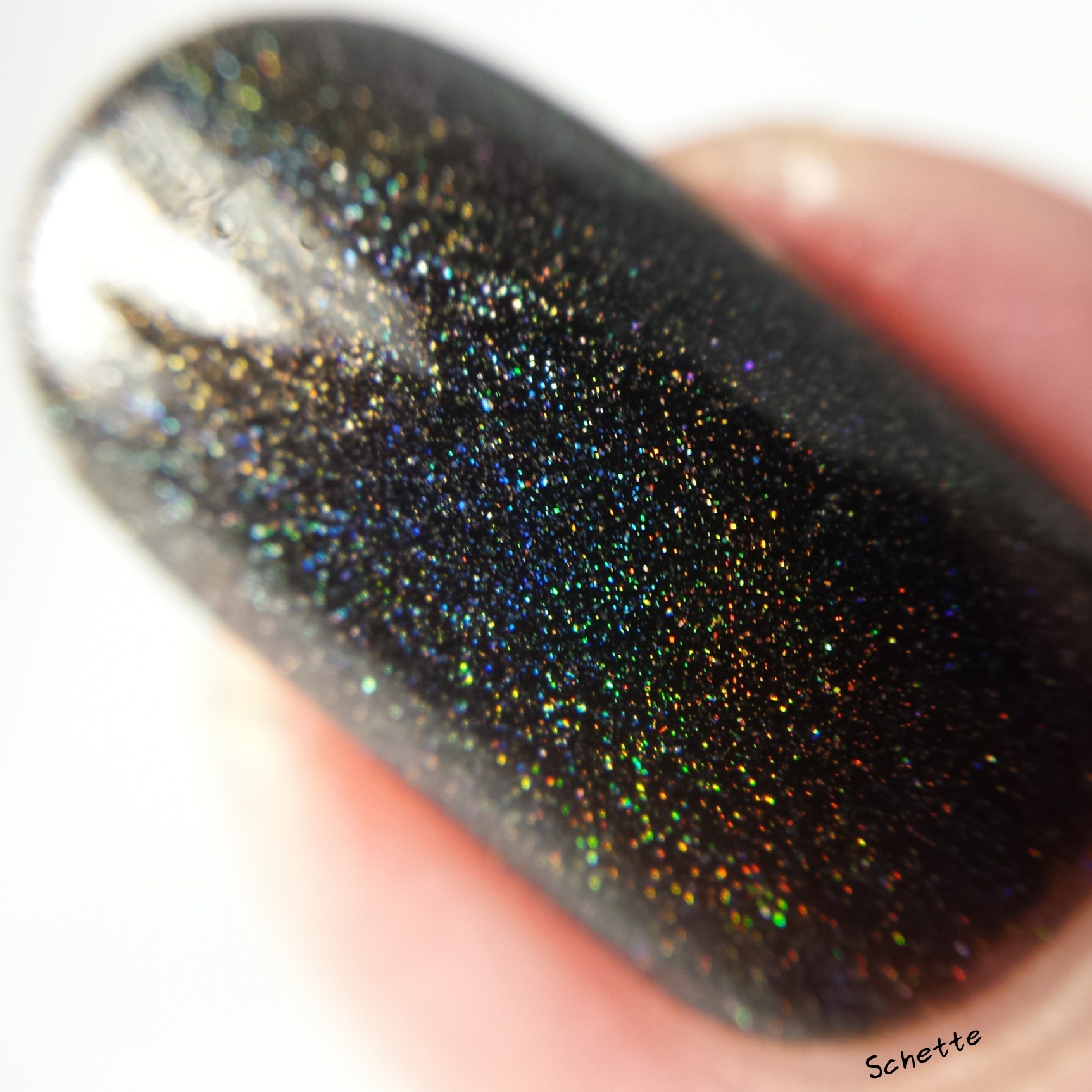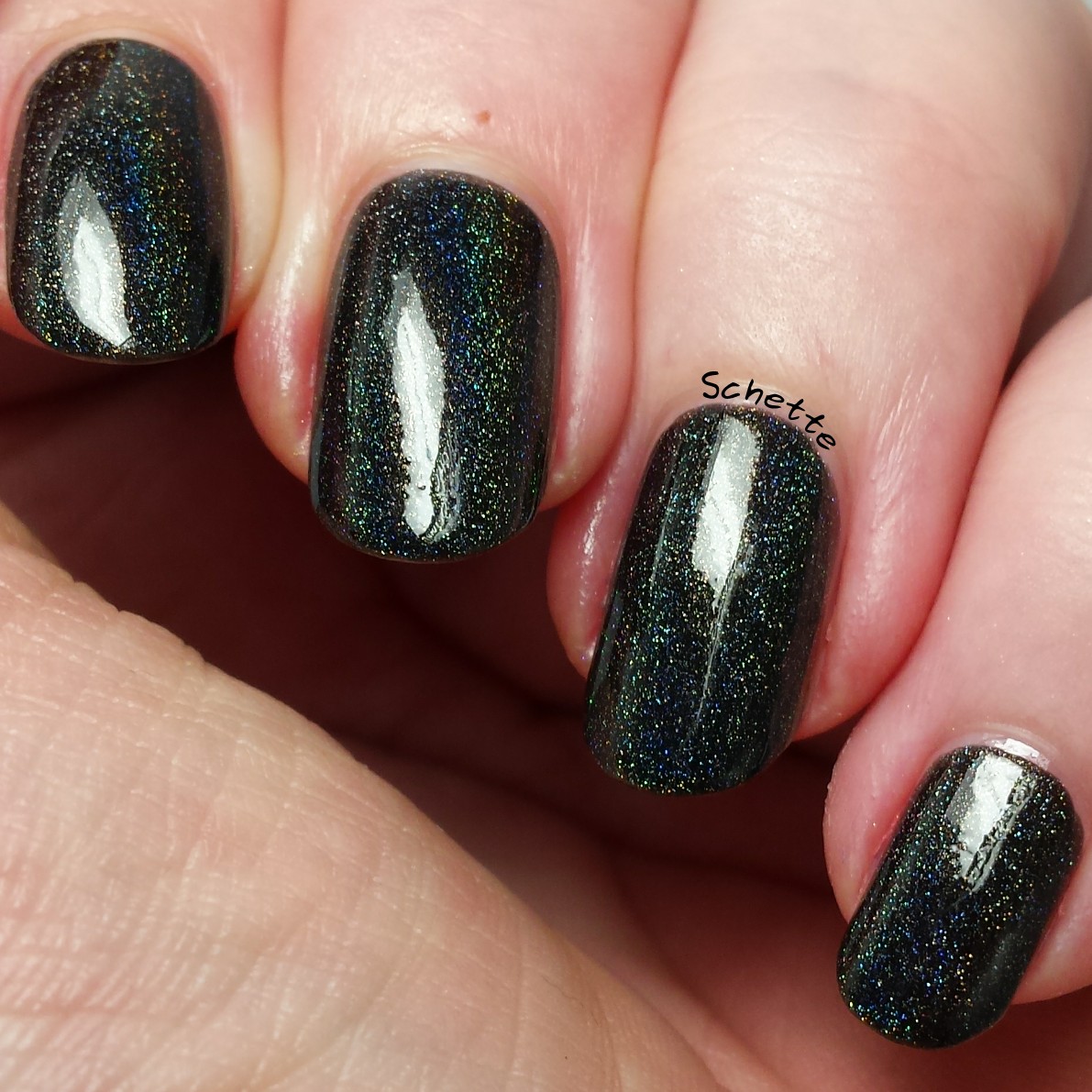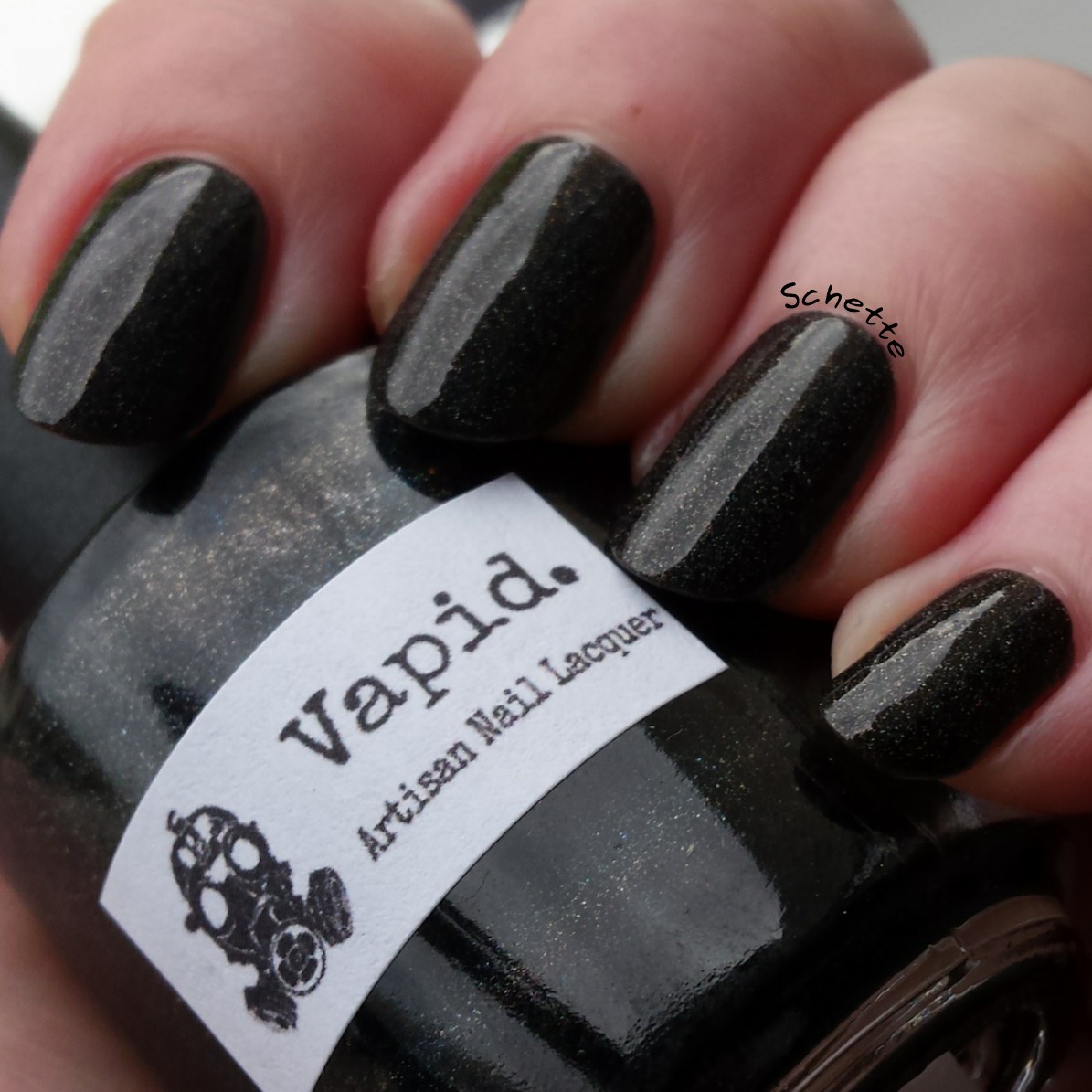 A l'ombre
In shade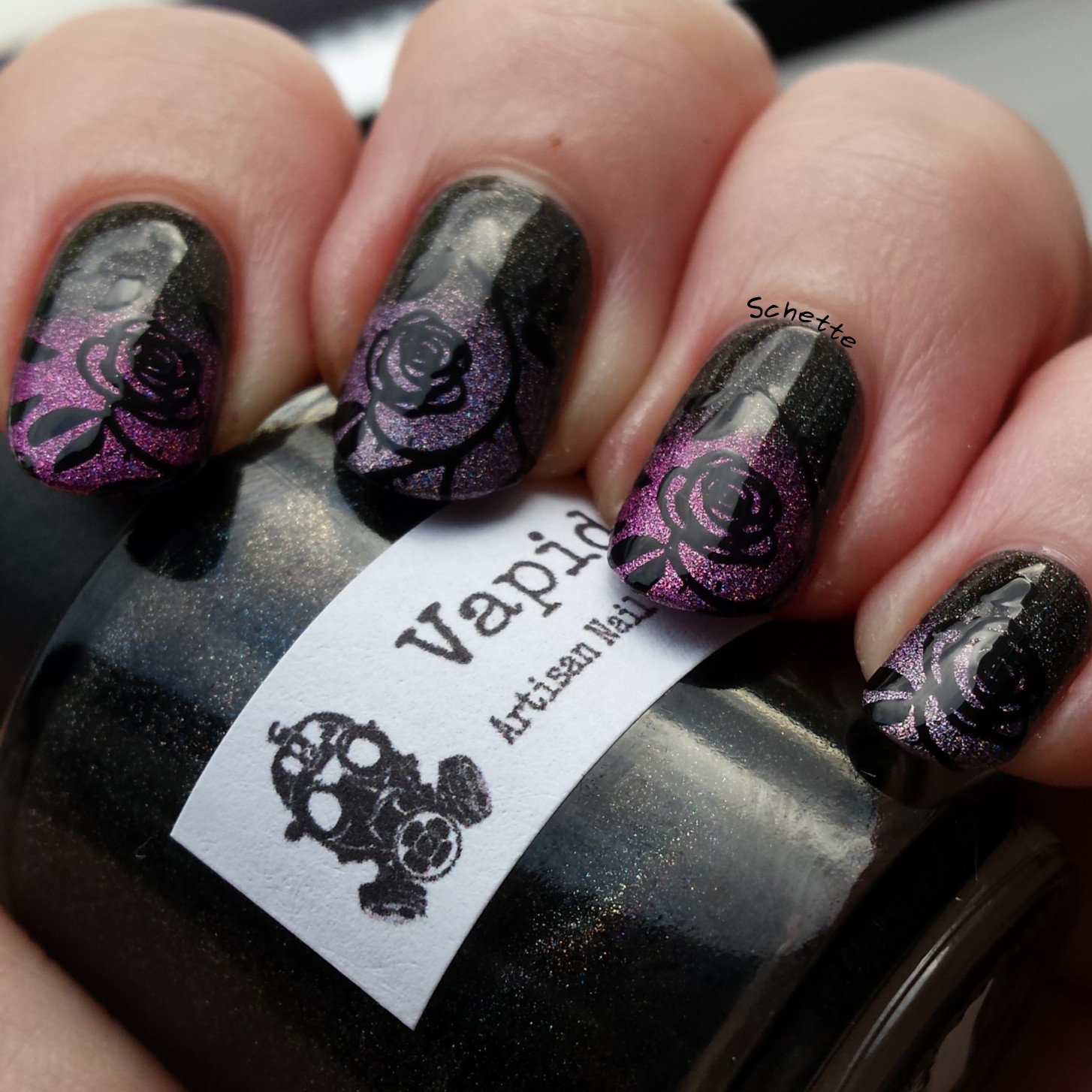 Enfin, j'ai fait une petite déco avec la sugar bubble SB018 que j'adore, en utilisant les trois vernis :)
Then, I've made a little stamping with sugar bublle SB018 that I love, using the 3 polish :)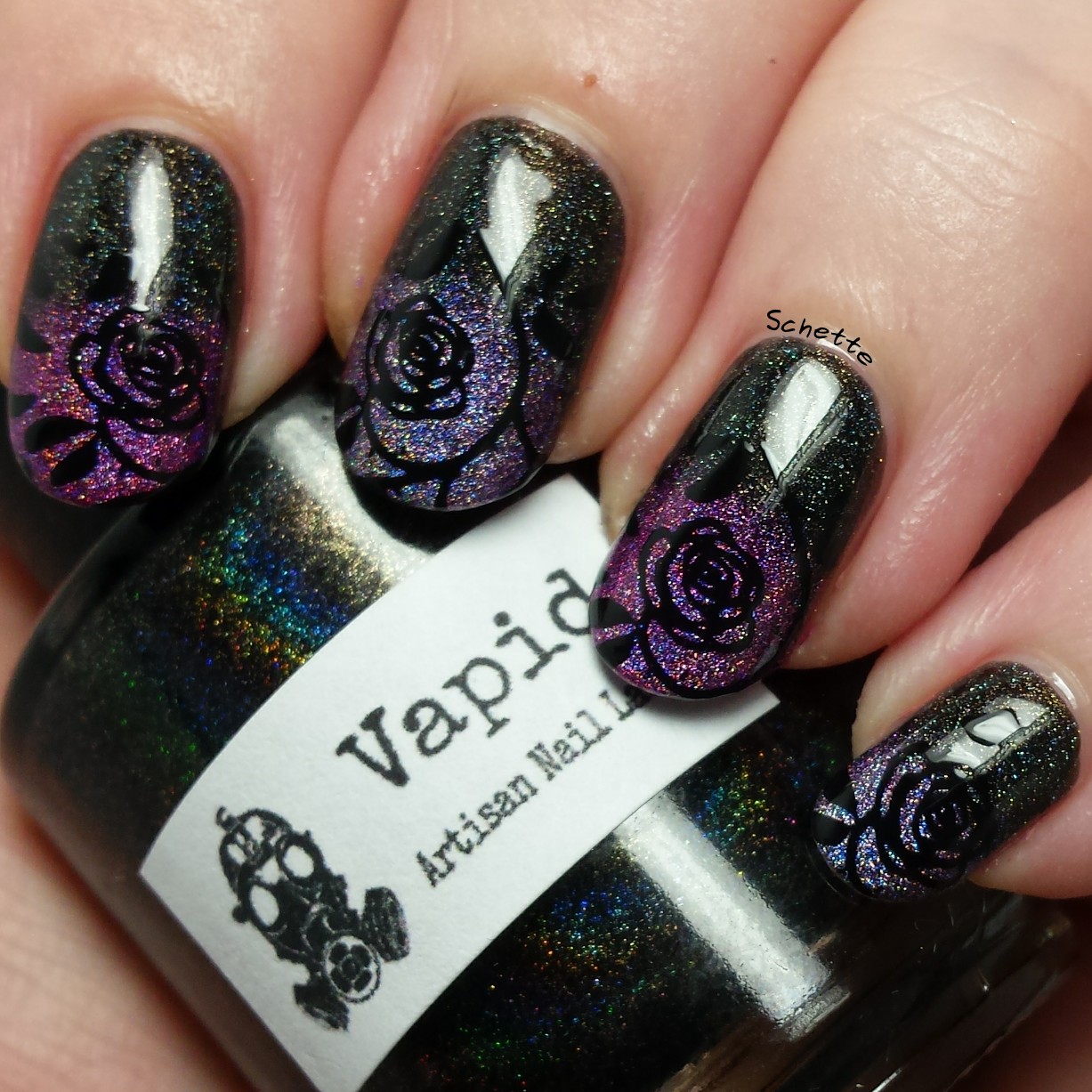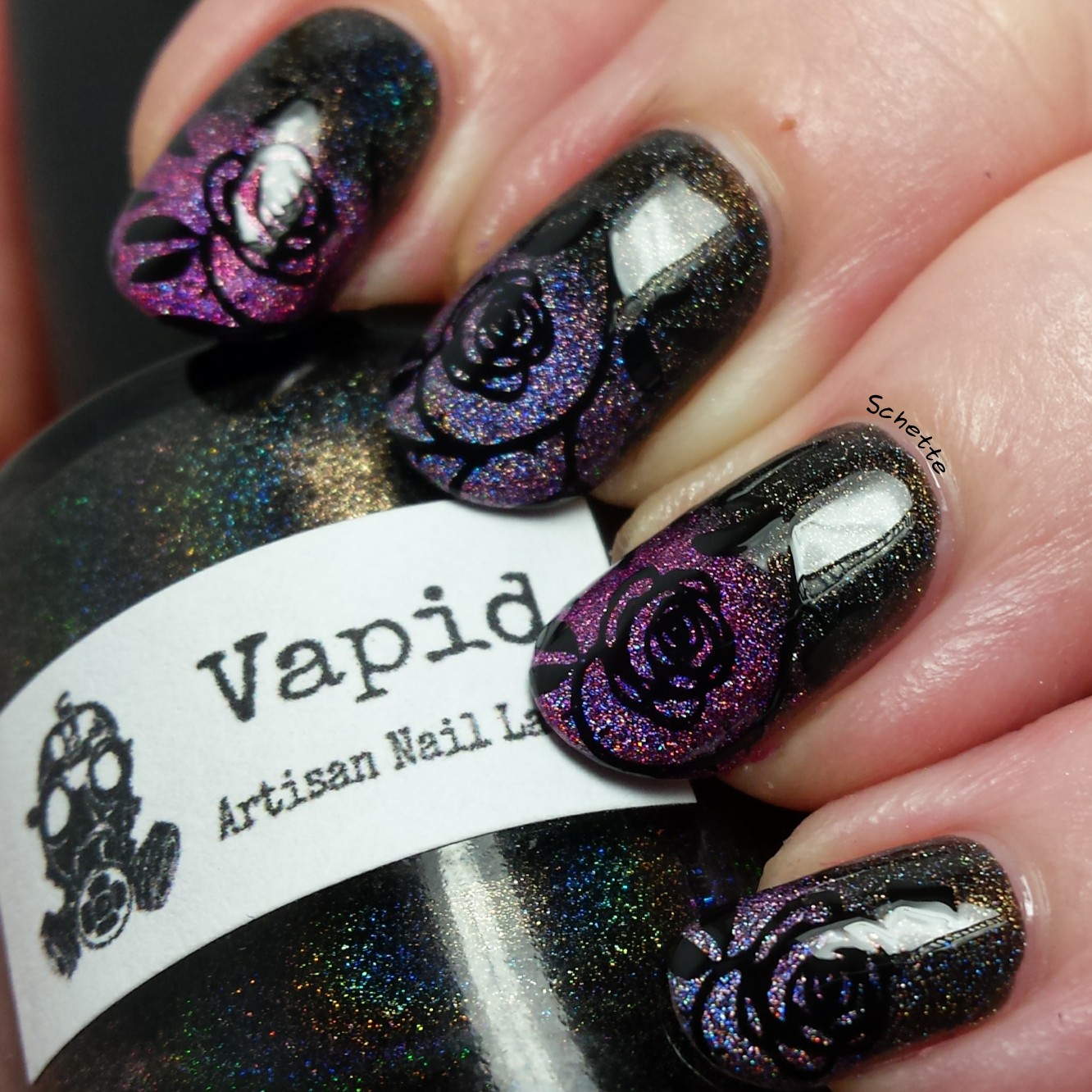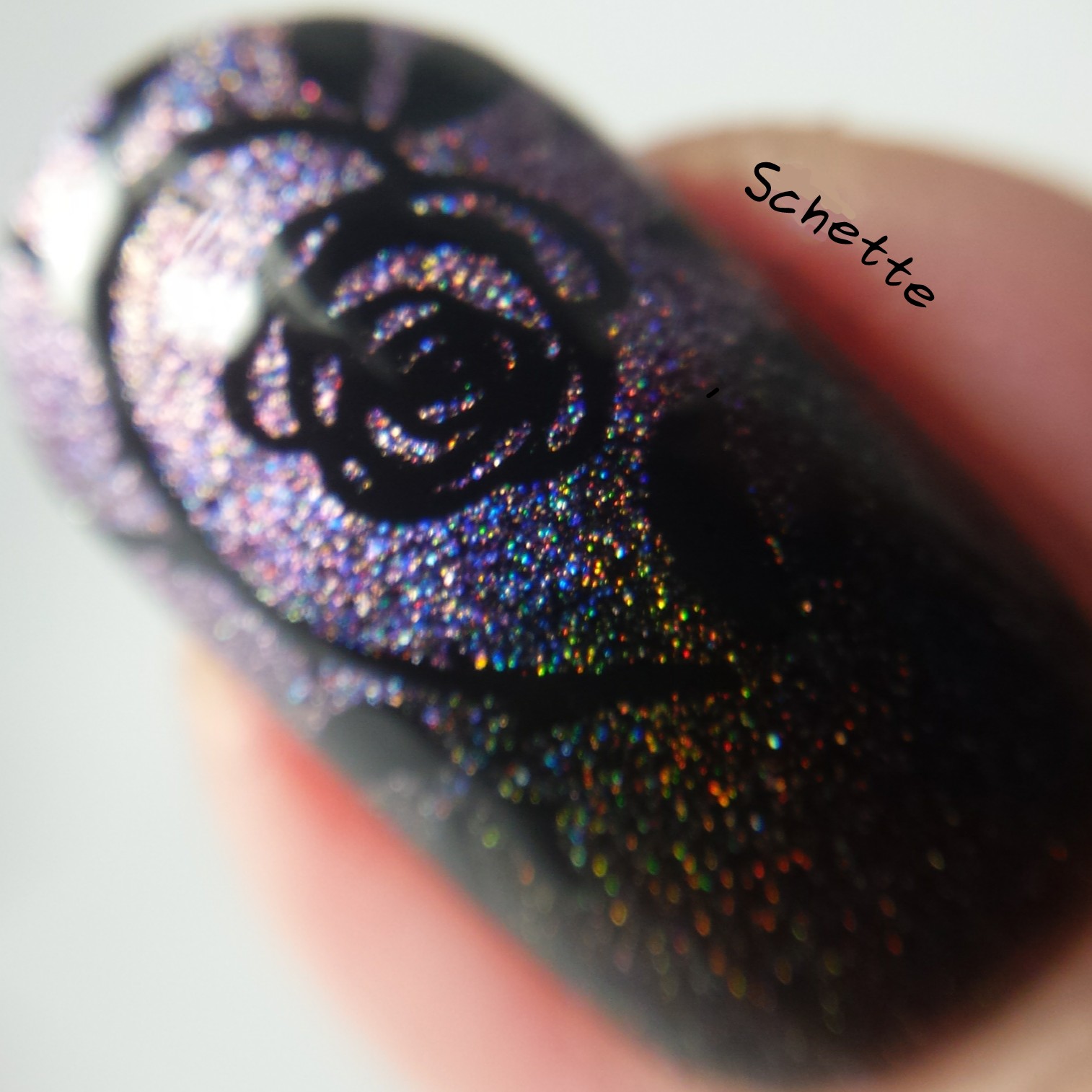 Bilan
Schette, le 2 décembre 2015
Vous pourriez aussi aimer / You can also like :