Carpe Noctem Cosmetics - In the grotto - Part 1/3
Vous pourrez trouver cette marque sur la
boutique
.
You can find this brand on the
shop
.
PERSONAL PURCHASE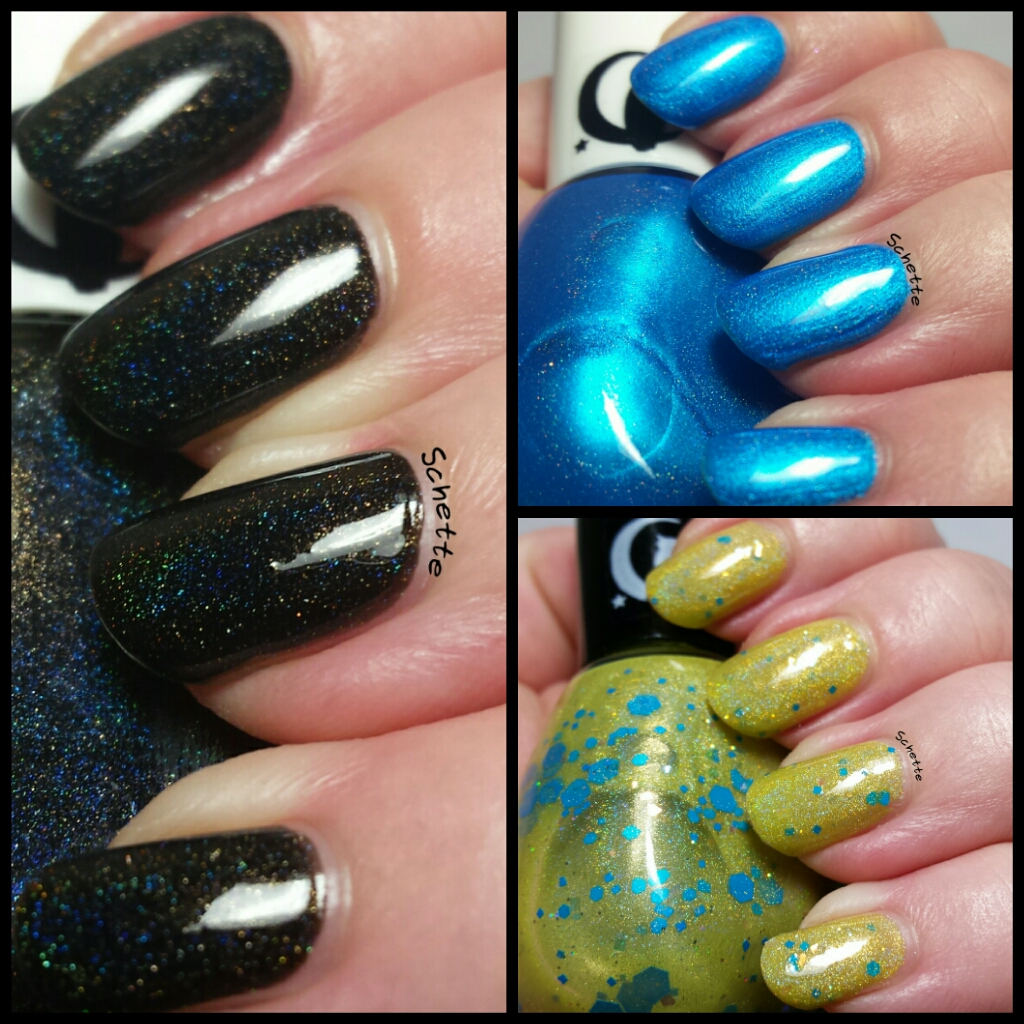 Prince Eric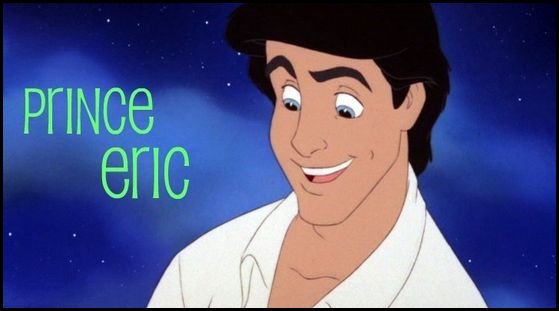 Prince Eric..... c'est le prince de l'histoire (ouais, je sais je suis très utile en description). Sa chevelure très noire a inspiré ce vernis, un magnifique noir holo comme je les aime. Posé en deux couches, avec top coat.
Prince Eric..... is the prince of the story (I know, I'm very usefull in description). His black hair inspired the polish, a wonderfull black holo like I love them. Here in two coats with top coat.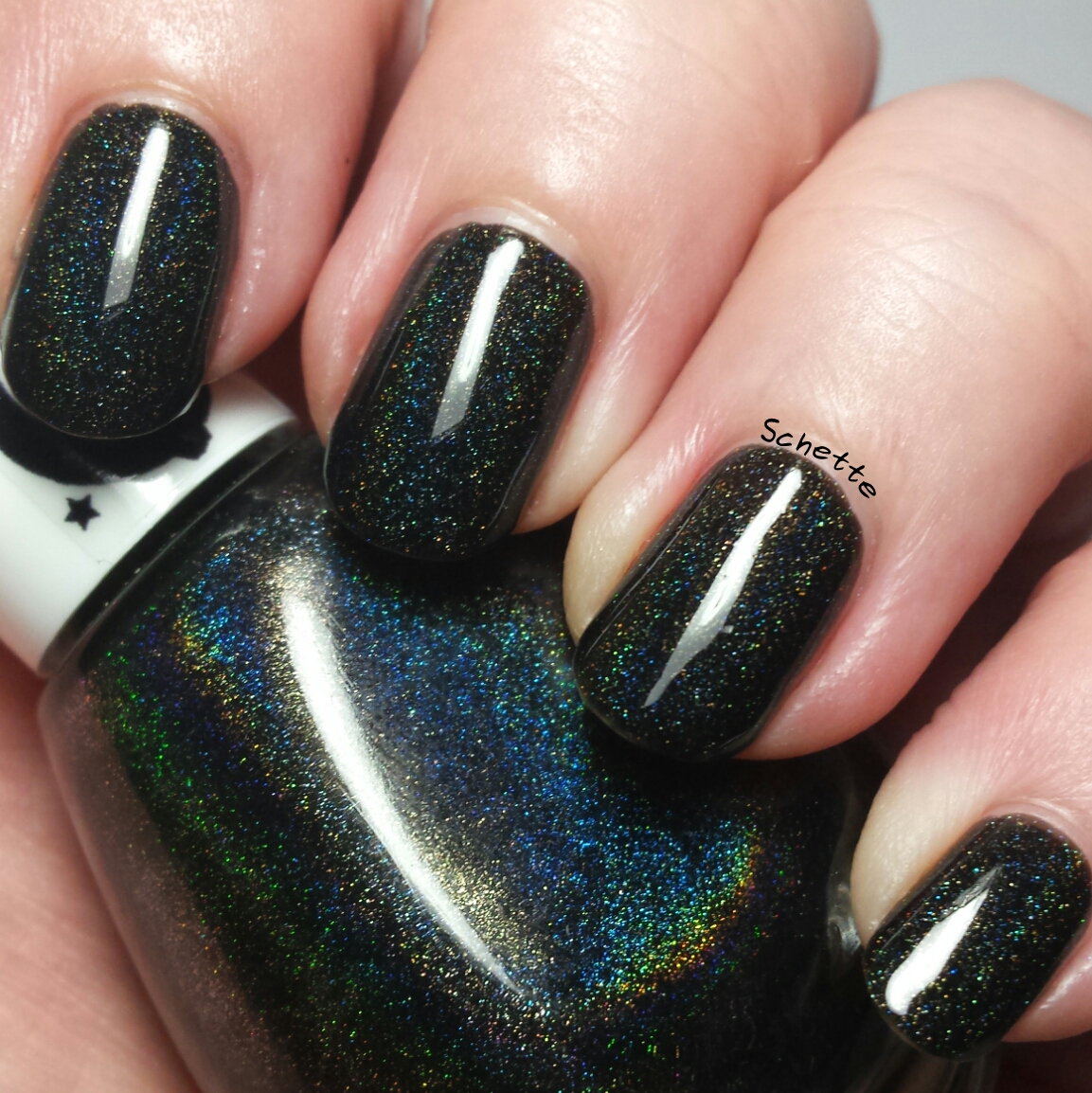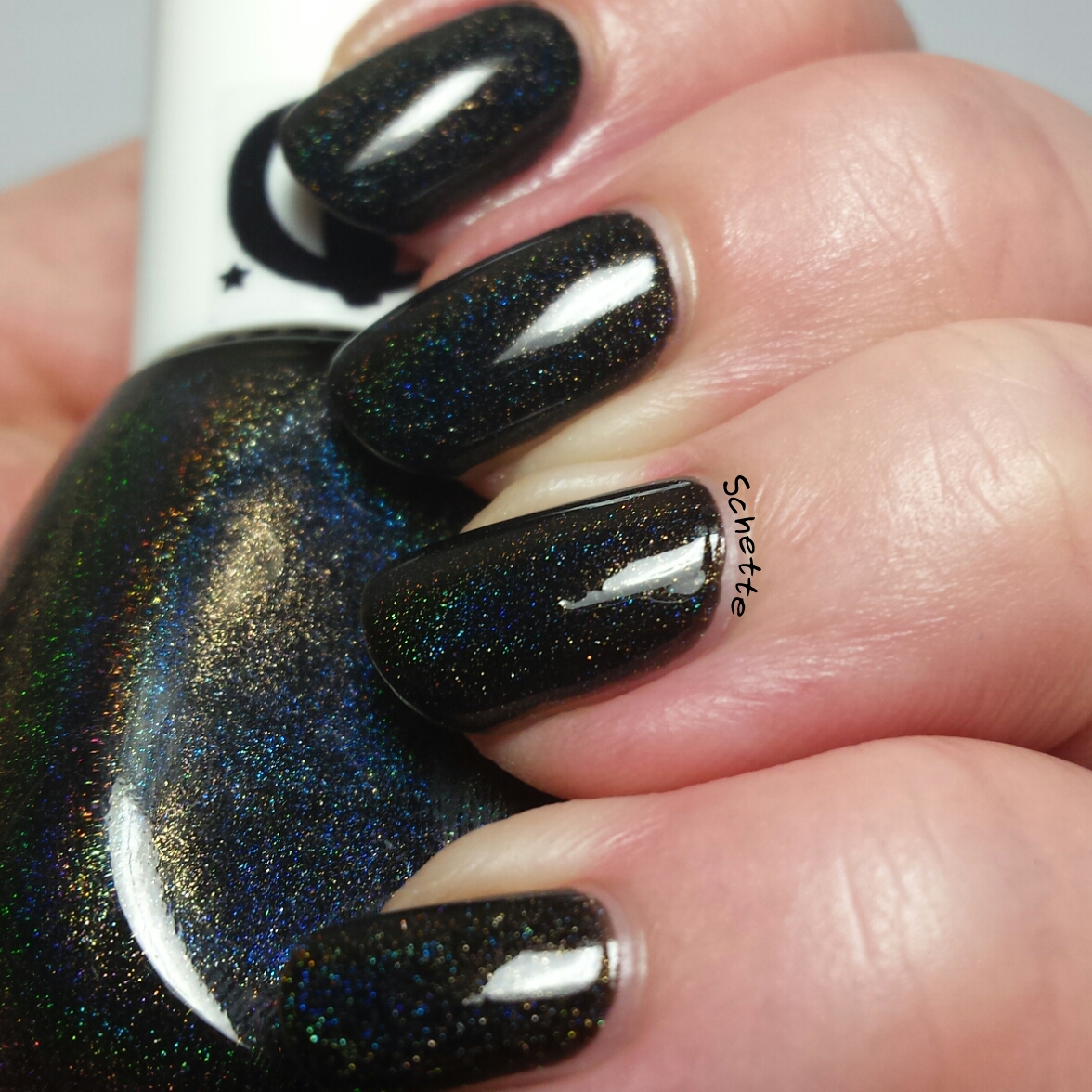 King Triton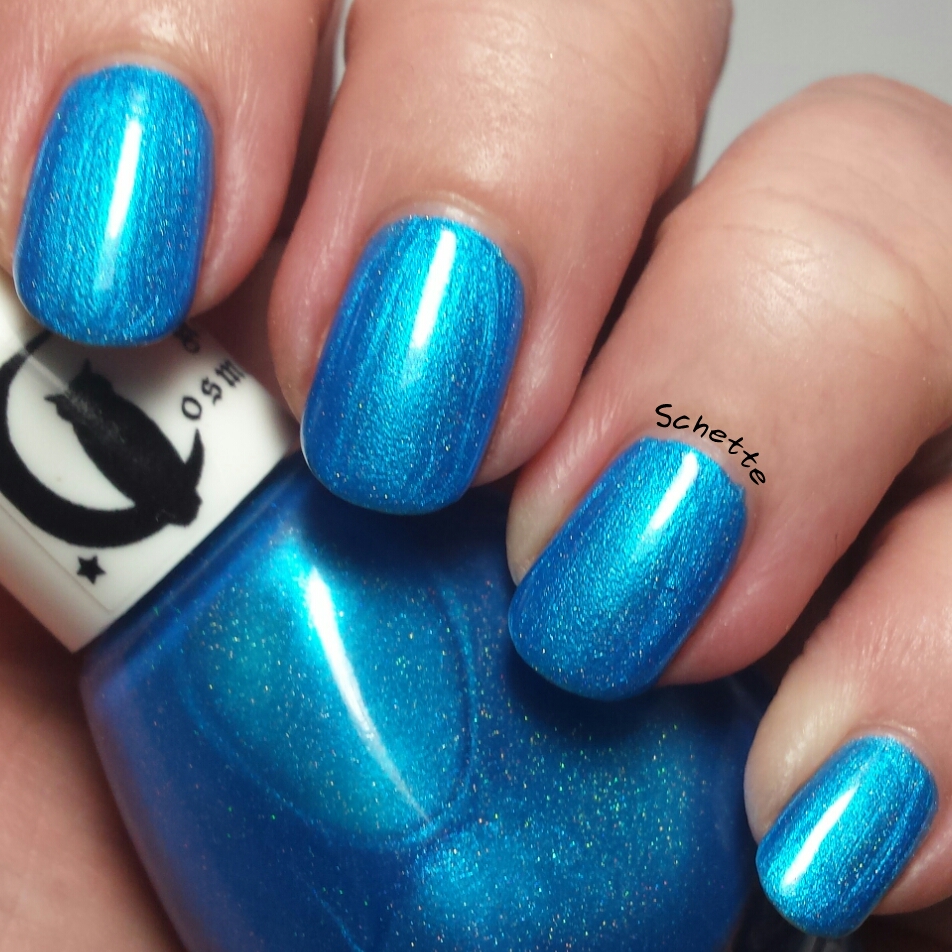 King Triton est certainement mon préféré des 10 qui composent la collection. C'est un magnifique bleu perlé, on dirait qu'il "luit". Il m'a vraiment fait un énorme effet, et je le trouve absolument parfait. Posé en deux couches sans top coat. Le coté perlé fait que l'on voit un peu les traces de pinceau (mais honnêtement, je m'en fous, ça reste mon préféré pour ce rendu <3)
King Triton is certainly my favorite of the 10 that compose the collection. It's a wonderfull blue pearl, which seems to "glow". It really made me a huge effect, I really find it just perfect. Here in Two coat without top coat. The pearl side made a little appear the brush stroke but to be honnest, I really don't care, because I'm mad of the color <3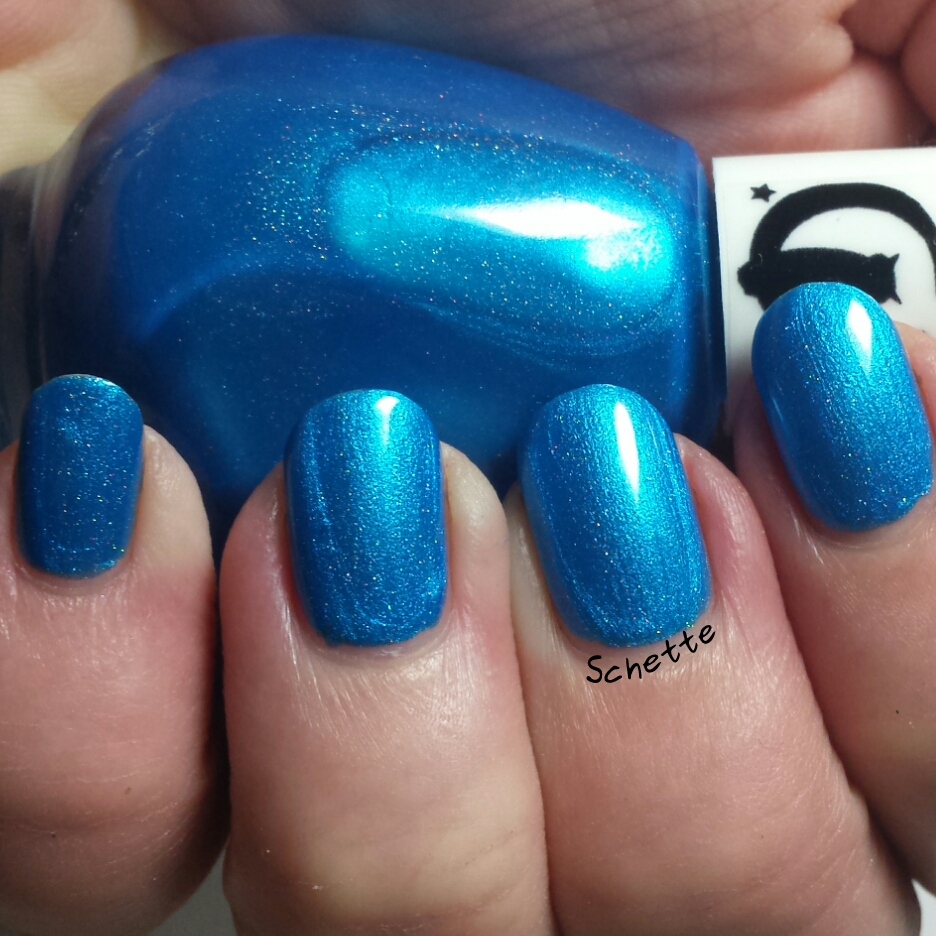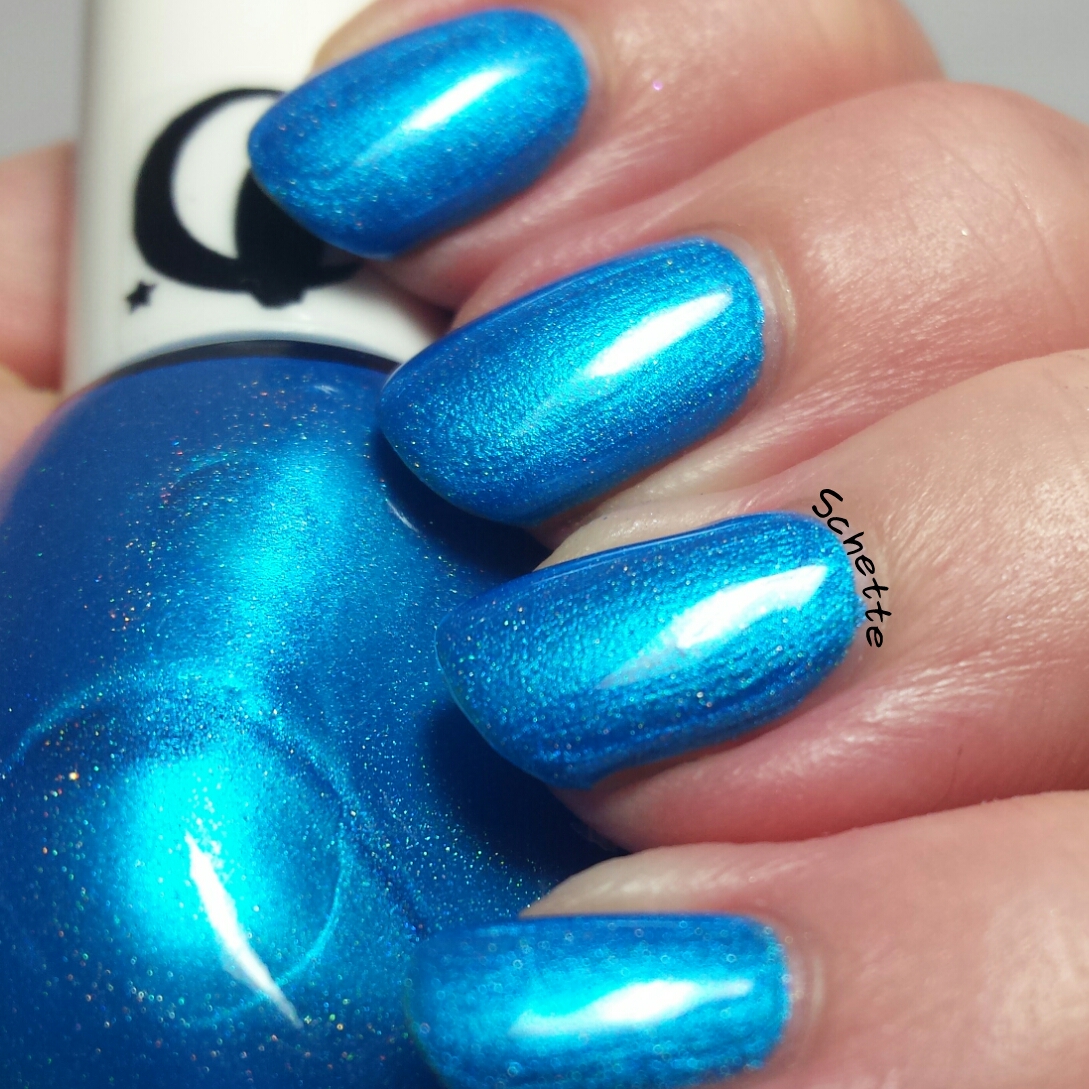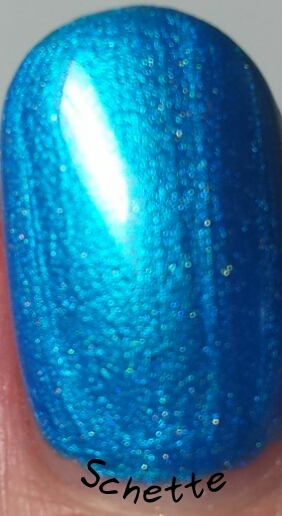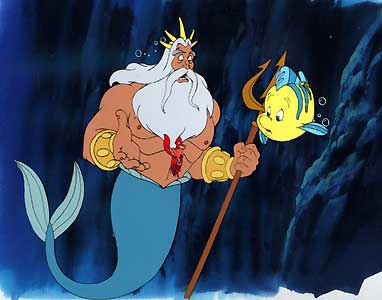 Pour faire d'une pierre deux coups, King Triton est la Papa d'Ariel, c'est le Roi des Océans. Et je trouve que le vernis est magestueux comme lui.
Le suivant est Polochon, "Flounder" en anglais. Dans le dessin animé, c'est le meilleur ami d'Ariel.
To make this in one shot, this is King Triton, He is Ariel's Dad. He's the king of Oceans. And I find the polish is magestic like him.
The next polish stand for Flounder. In the movie, it's Ariel's best friend.
Flounder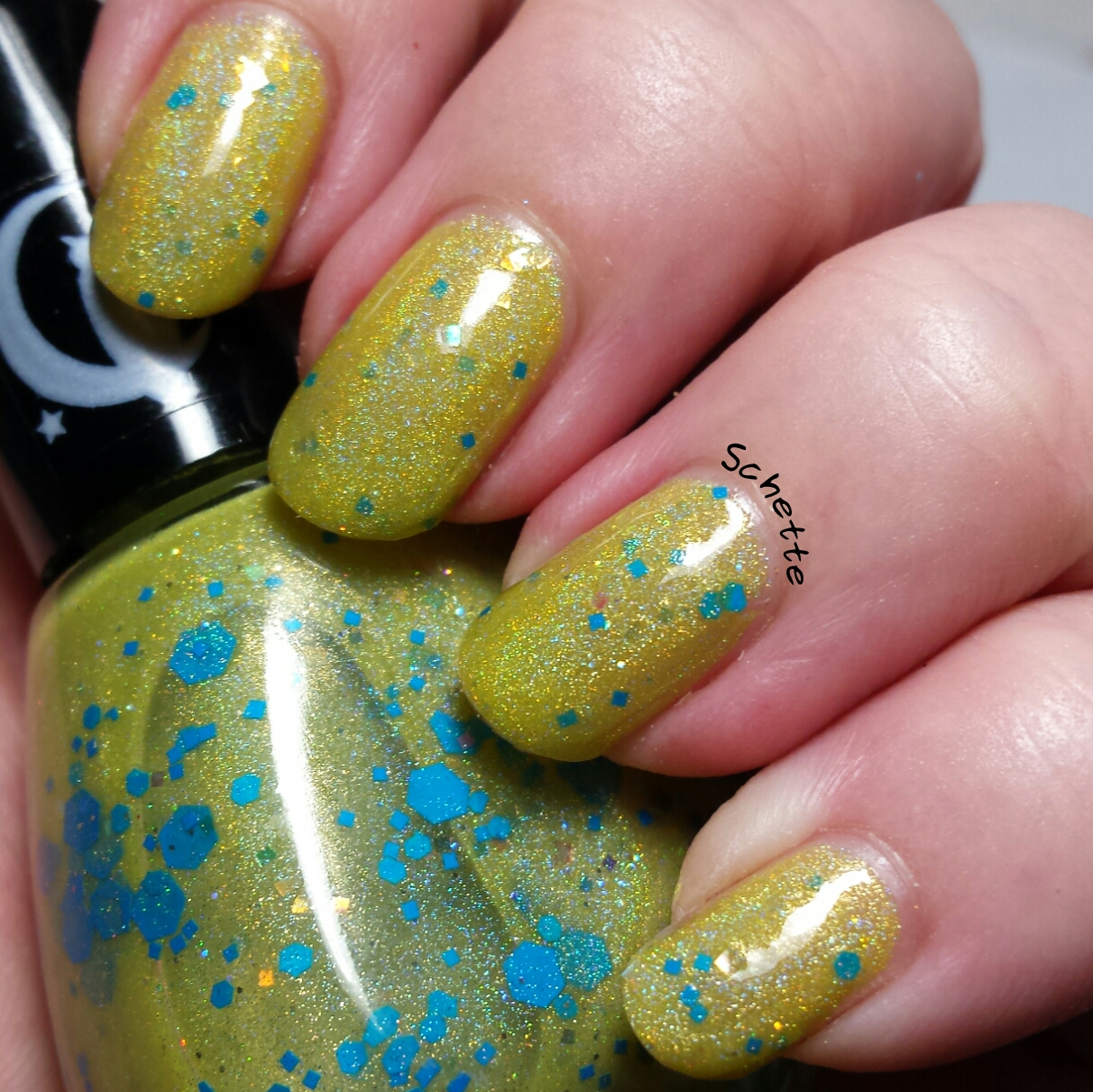 Flounder est un vernis jaune à glitter Turquoise. On peut dire qu'il donne vraiment l'effet d'avoir Polochon sur les doigts. Posé en deux couches, avec top coat.
Flounder is a yellow polish with teal glitters. We can say that it really give the effect to have Flounder on the nails. Worn in two coats, with top coat.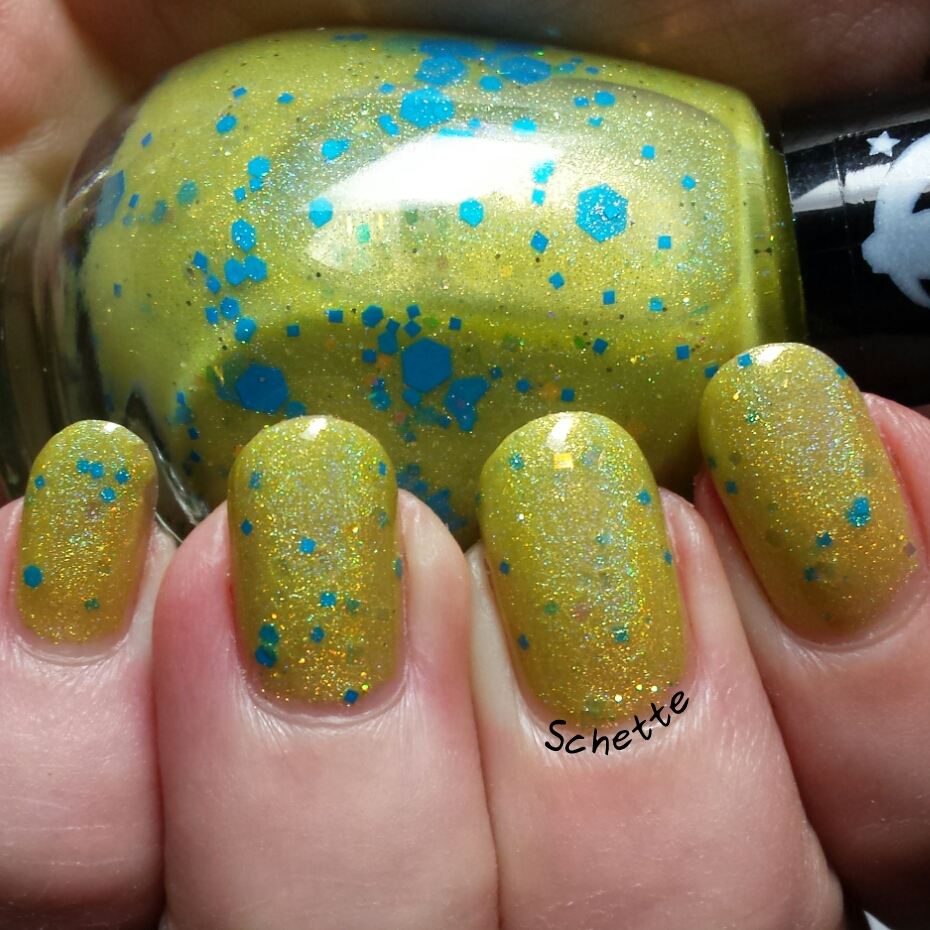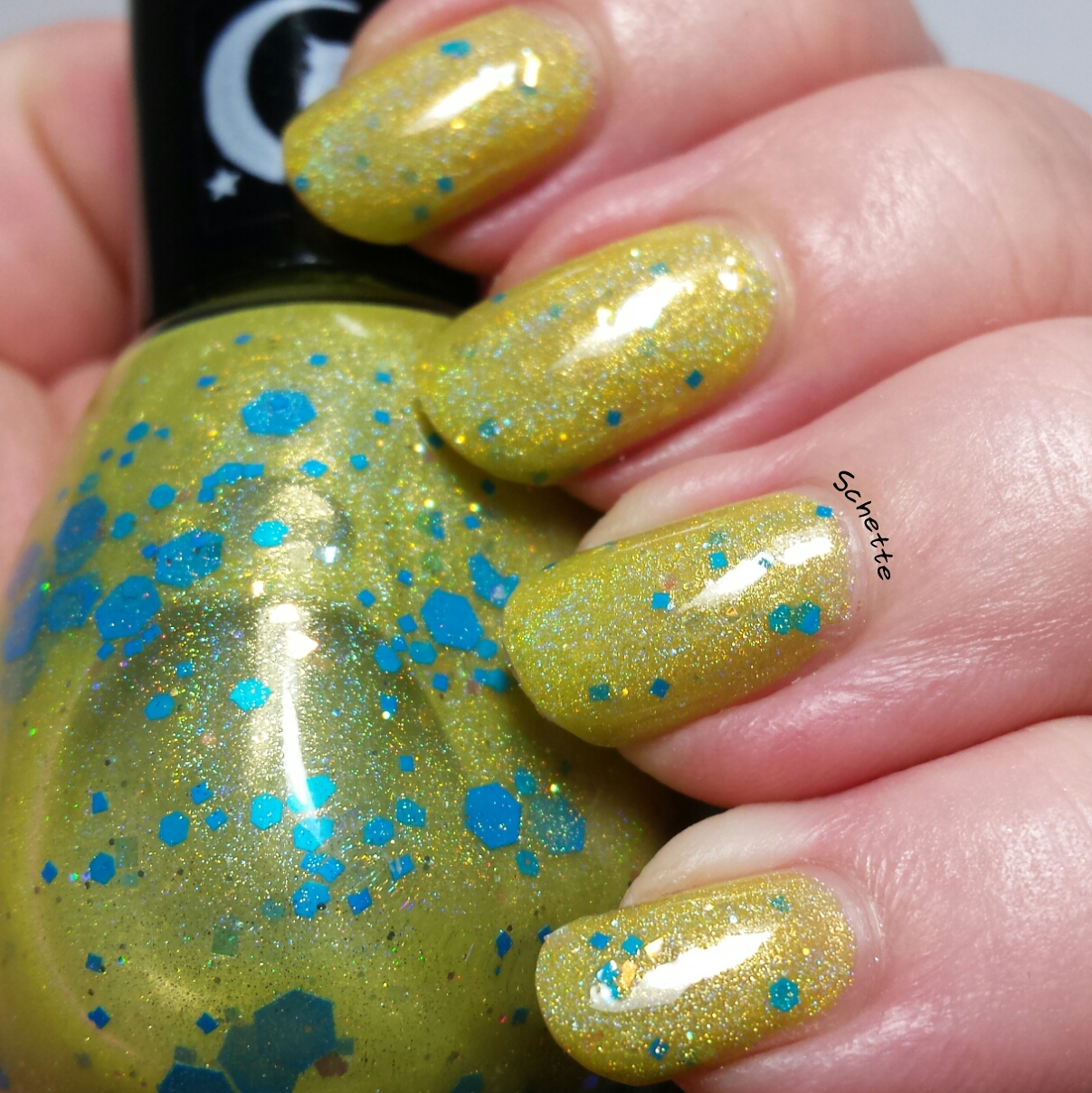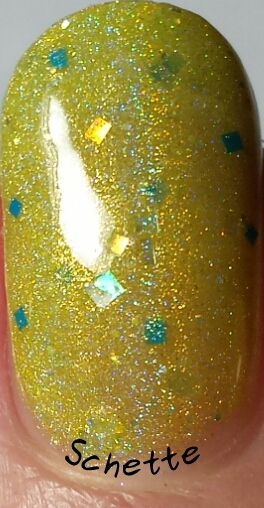 Bilan
Encore une fois, je trouve ces vernis parfait. L'application est comme toujours parfaite et le séchage super rapide. Et j'adore le thème !
Mon préféré est King Triton, et vous, lequel préférez vous ?
Vous pouvez toujours rejoindre le
groupe de fans Carpe Noctem
.
Once again, I find these polish perfect. The application is as usually perfect and the dry super fast. And I love the theme !
My little favorite is King Triton, what about you ?
You can join the
fan group Carpe Noctem
Schette, le 5 janvier 2015
Vous pourriez aussi aimer / You can also like :