The best polishes of year 2014
Bonjour à tous,
Aujourd'hui, un article un peu spécial, parce que j'ai décidé de vous montrer en une seule page le top 10 des vernis qui m'ont épatée cette année. Vous êtes prêtes ? Go !


Hi There :)
Today, a special post because I want to show you the top ten polish of the year that really stunned me. Are you Ready ? Go !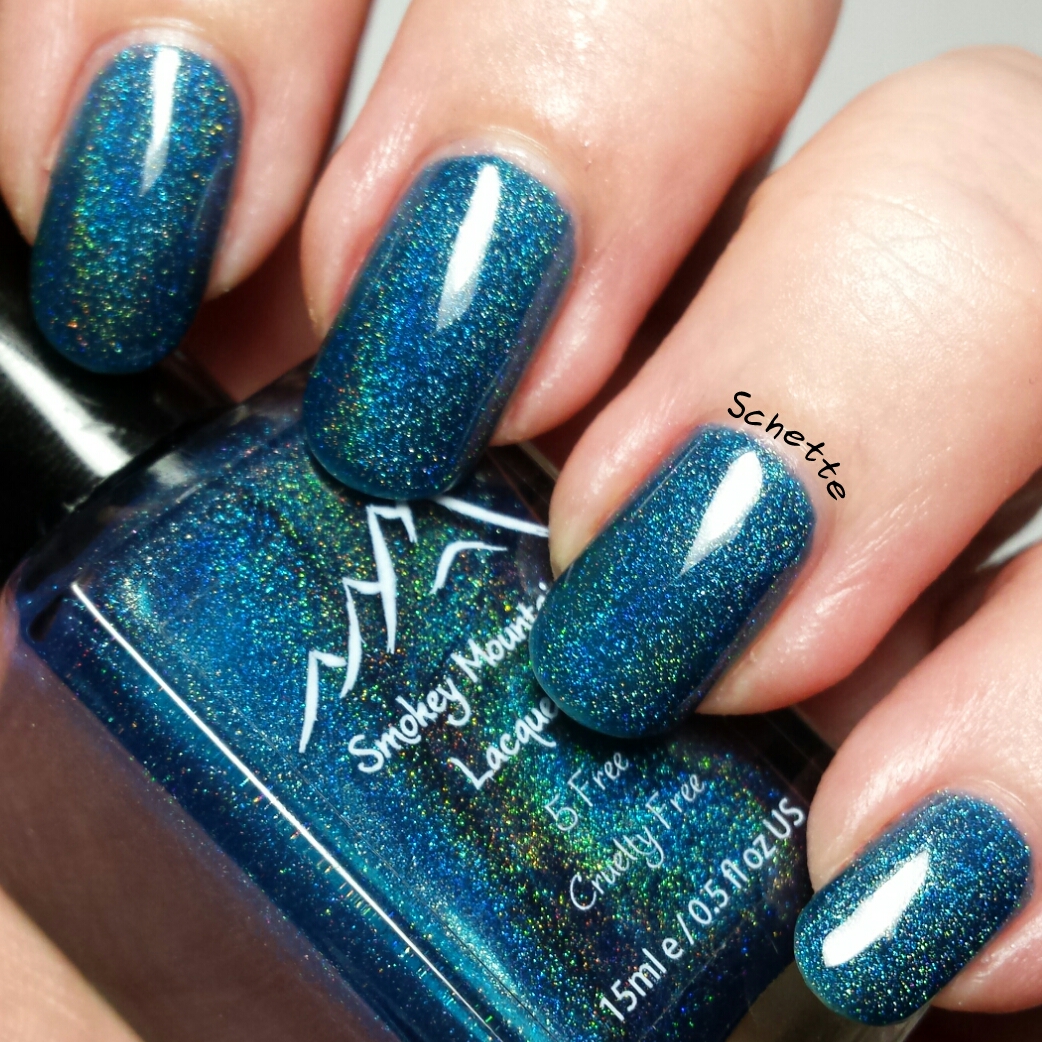 10. Smokey Mountain Lacquers Youbaba
Non, je ne l'aime pas que parce que c'est un vernis qui a commencé comme mon custom, mais il est simplement fabuleux !

No, I dont like it only because it started as my custom, but it's just fabulous !
---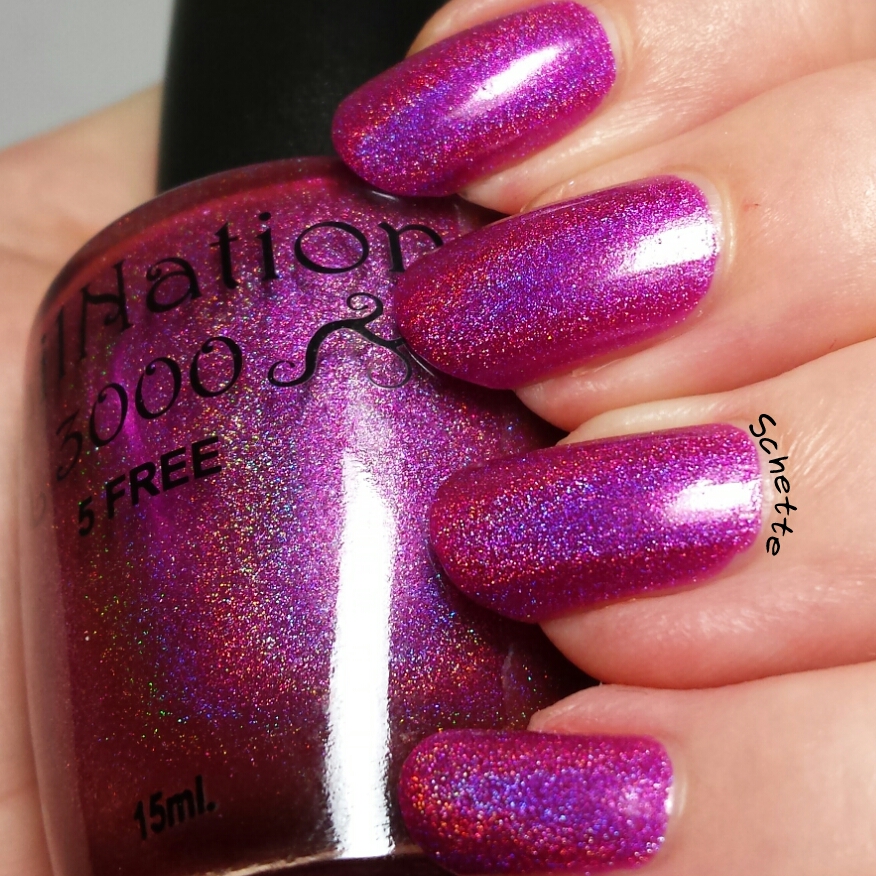 9. NailNation 3000 Dance like no ones around
Ce rose magenta est juste à tomber et le holo est vraiment superbe !

This pink magenta is to die for and the holo is superb !
---
8. Glam Polish Carrie, Tales from Darkside
Quand j'ai acheté le duo, je pensais que seul le violet me plairait. Mais en fait les deux sont magnifiques !

When I bought this duo, I thought I will enjoy only the purple. But both are beautiful !
---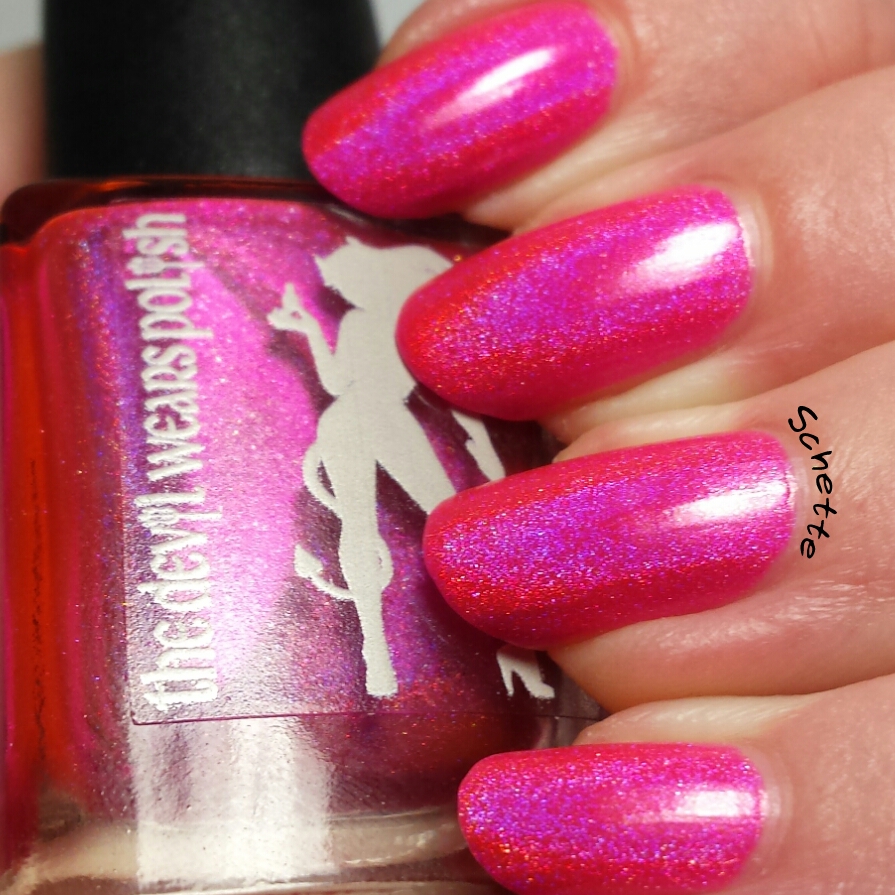 7. The devil wears polish - Pink Panther
Une vraie découverte cette marque ! Ses holos sont de folie et ici le rendu sur ce rose néon est <3

A true discovery with this brand ! Her holos are madness and the finish on this neon pink is <3
---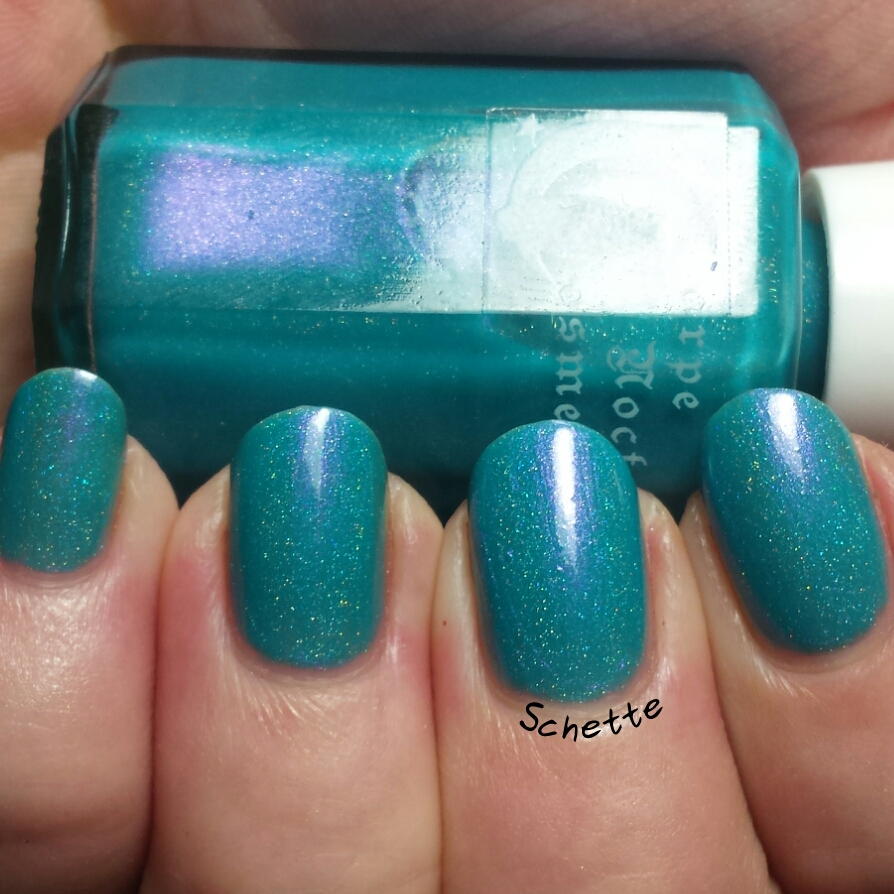 6. Carpe Noctem Olaf
Olaf est un de mes bleus préférés, le flash violet est juste à tomber.

Olaf is one of my best blue polish. The purple flash is just to die for.
---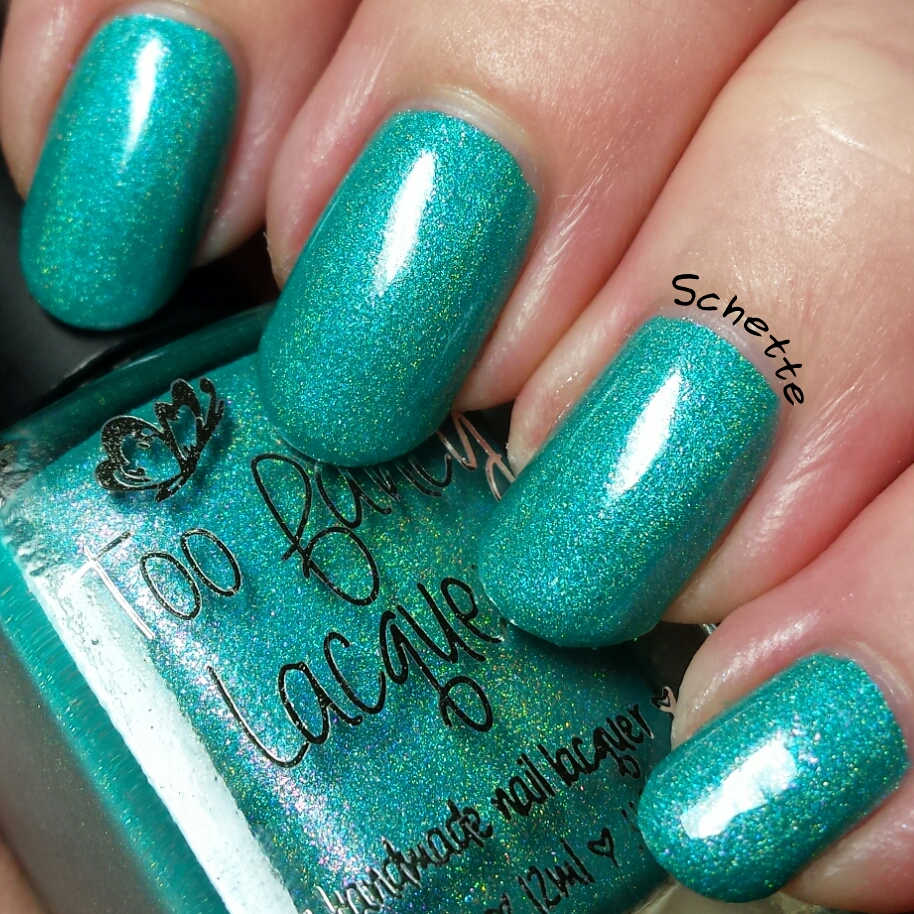 5. Too Fancy Lacquer : Prototype Sea Ya!
Charlene est très douée pour les bleus, et elle le prouve une fois encore avec ce Prototype.

Charlene is very gifted for blues, and she shows it once again with this Prototype.
---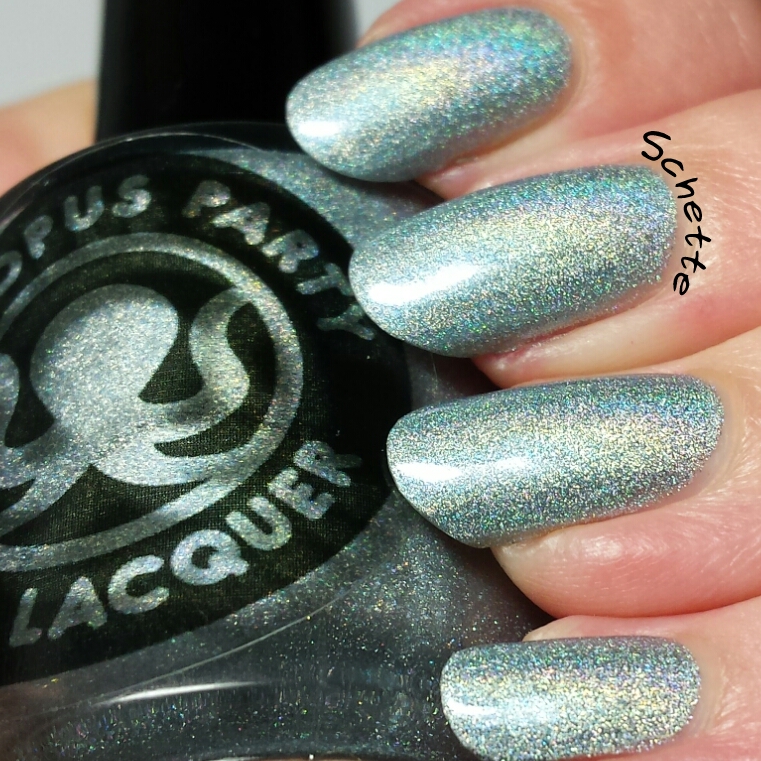 4. Octopus Party Nail Lacquer Twice as Ice
Alors lui, il m'a fait chavirer le coeur en début d'année. Je ne voulais pas commencer de nouvelle marque, mais quand Dave m'a fait mon custom, il a fallu que je l'achète parce que vraiment je le voyais comme une beauté absolue. Et je ne regrette pas :)

So this one, I had a real crush on it at the beginning of the year. I dont want to start a new brand, but when Dave made my custom, I had to buy this one because I saw it as a pure beauty. And I don't regret it :)
---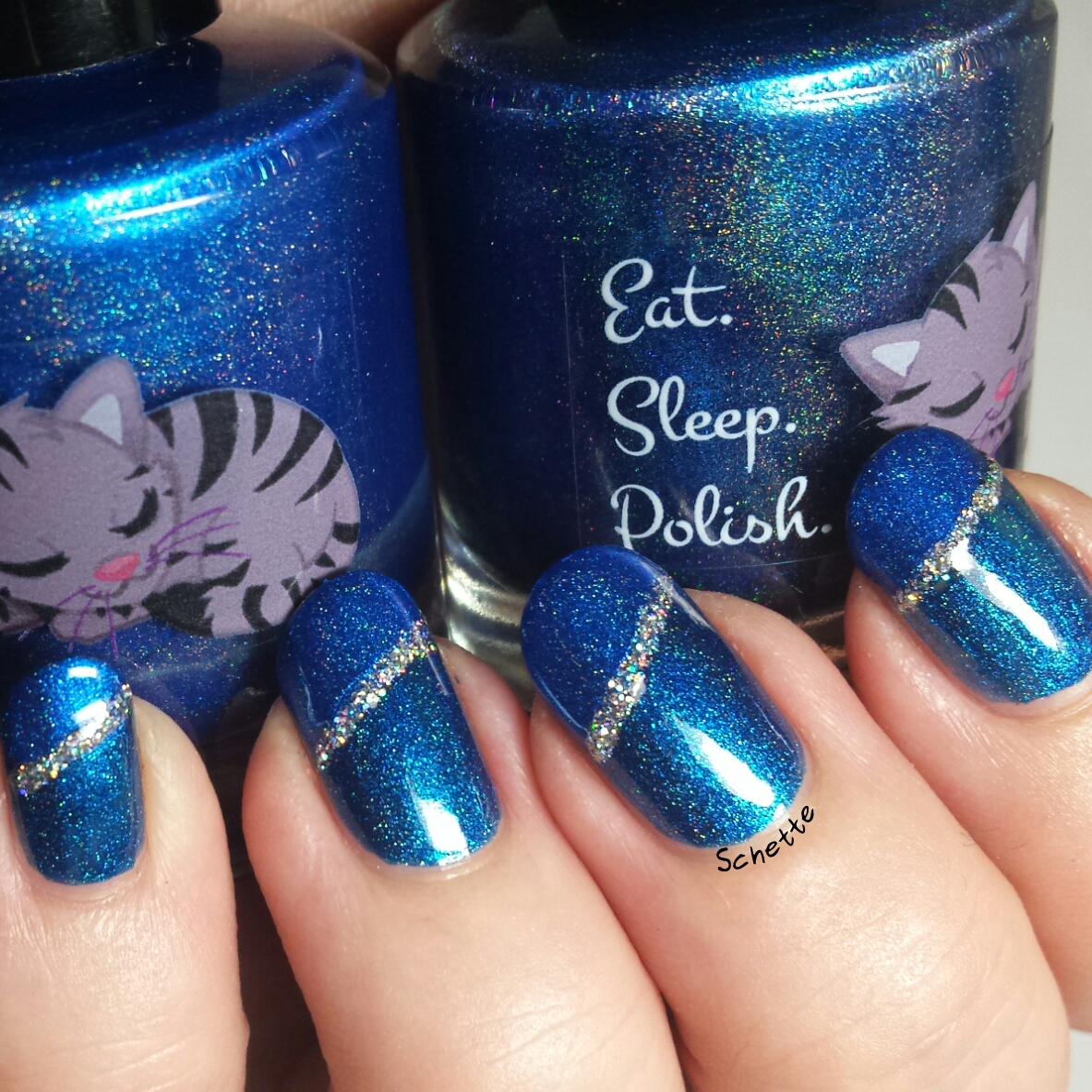 3. Eat Sleep Polish Change and No Rain
Impossible de choisir entre ces deux là. Heureusement, j'avais fait une photo avec les deux :D Tellement semblable tout en étant différents ! Et complémentaires. J'ai adoré ces petits bleus :)

Impossible to choose between those two. Hopefully, I made a picture with both :D So close with being so differents ! And complementary. I loved both this blue :)
---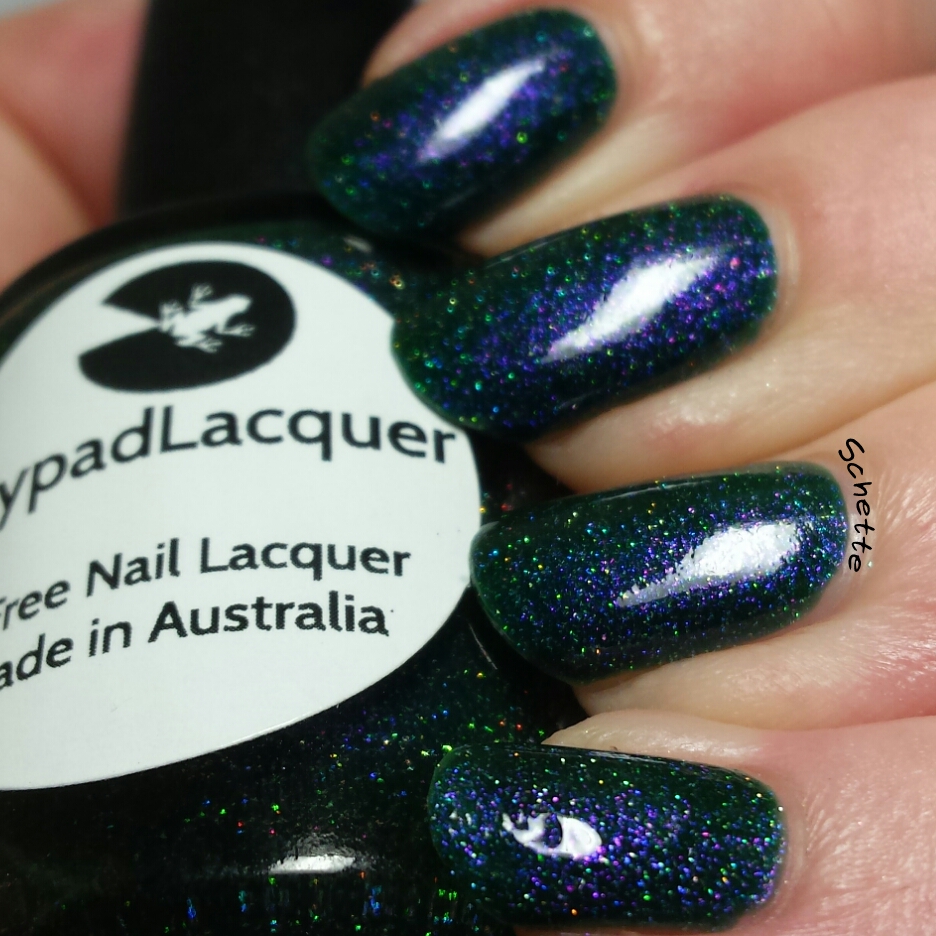 2. Lilypad Lacquer - Envy me
Celui-ci.... Quand j'ai vu les premiers swatches, je me suis dit, hum, oui.... Par contre une fois sur mes ongles, ce vert à flash violet holographique, mais c'est juste une tuerie !

This one ... When I saw the first swatches, I told myself.... hum... yes... But once on my nails, this green with a purple flash holographic stole my heart. Just georgous!
---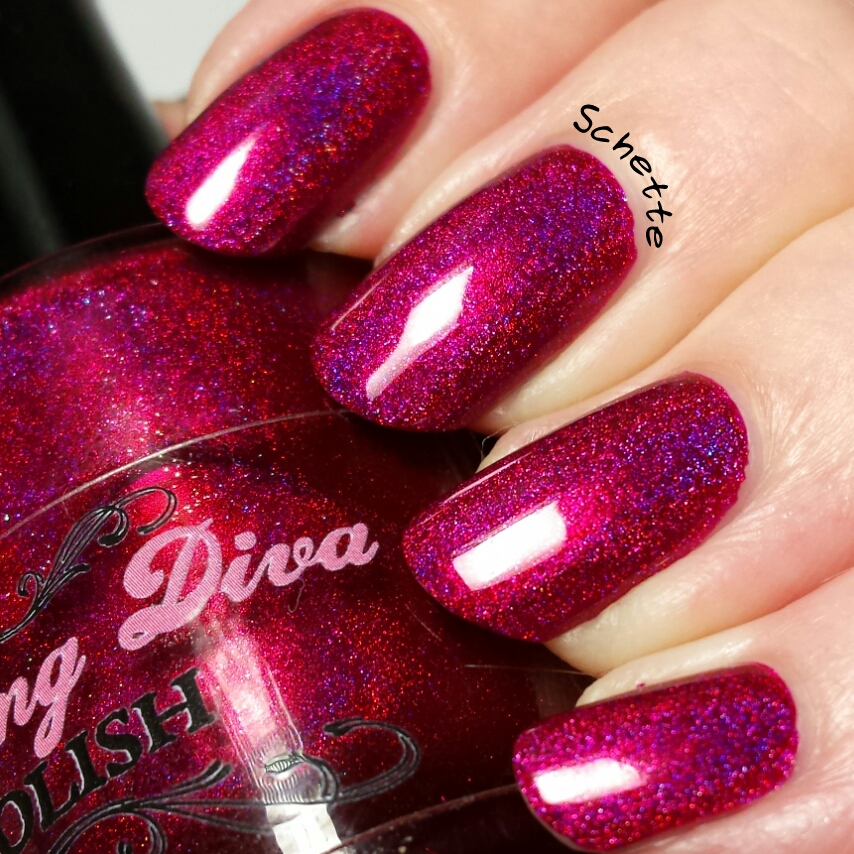 1. Sassy Ass Mouth
Lui c'est vraiment ma révélation de l'année, je n'aime pas trop les rouges en général, mais alors lui ! Parfait en une seule couche et cette couleur !

This one is really the revelation of the year, I usually not like a lot red, but this one !!! Perfect in one coat and this color !
---
Mentions spéciale / Special mentions
Il en a quand même 3 autres que je n'ai pas pu mettre dans le classement, mais qui étaient quand même encore en liste :)

There were 3 others in my list, but I only had 10 rooms :)
Lilypad Lacquer Good girl gone bad
Le violet parfait !

The perfect purple !
---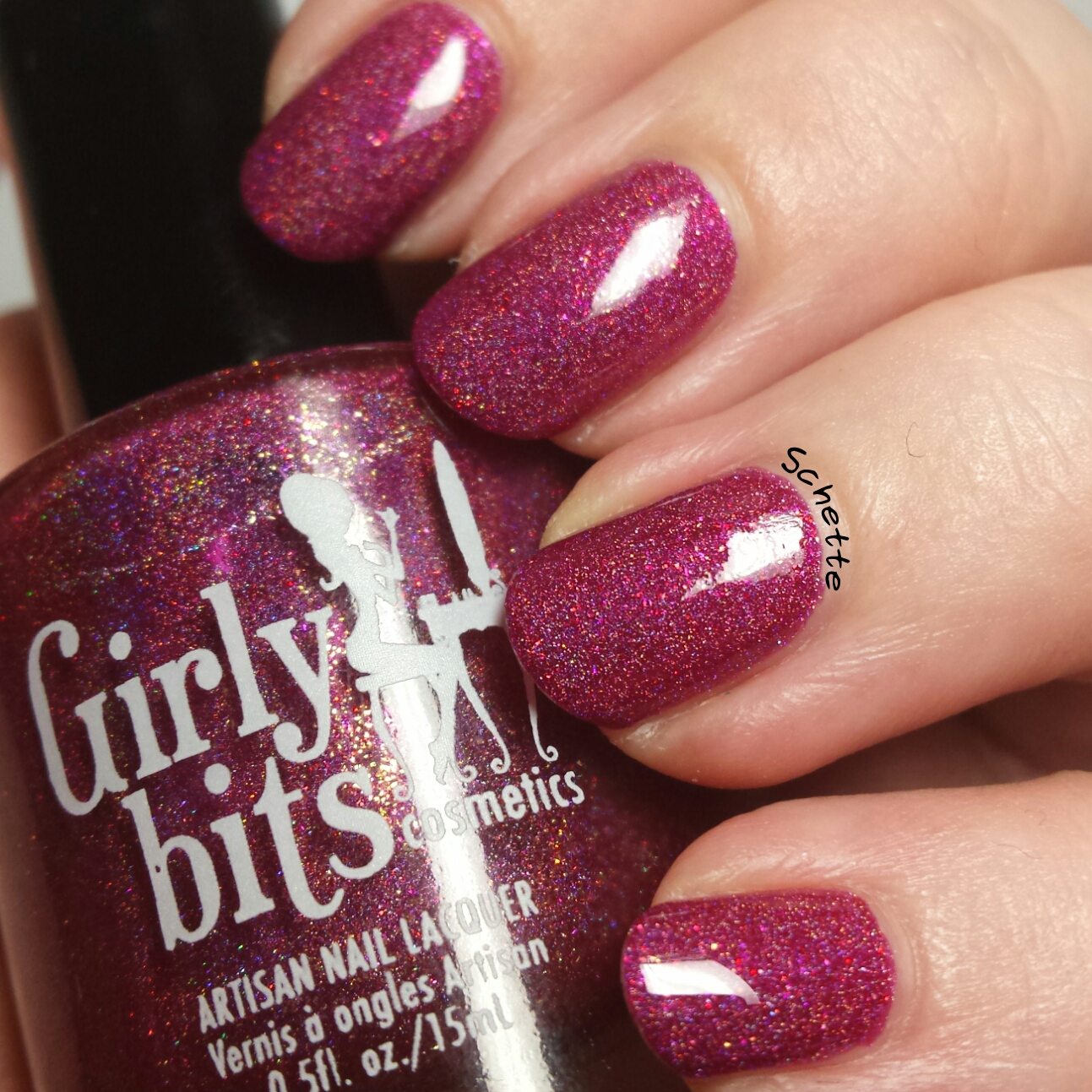 Girly Bits - Too hot for pants
Un joli petit rose comme Pam sait les faire, tout plein de magie !

A georgous pink like Pam knows to made, full of magic!
---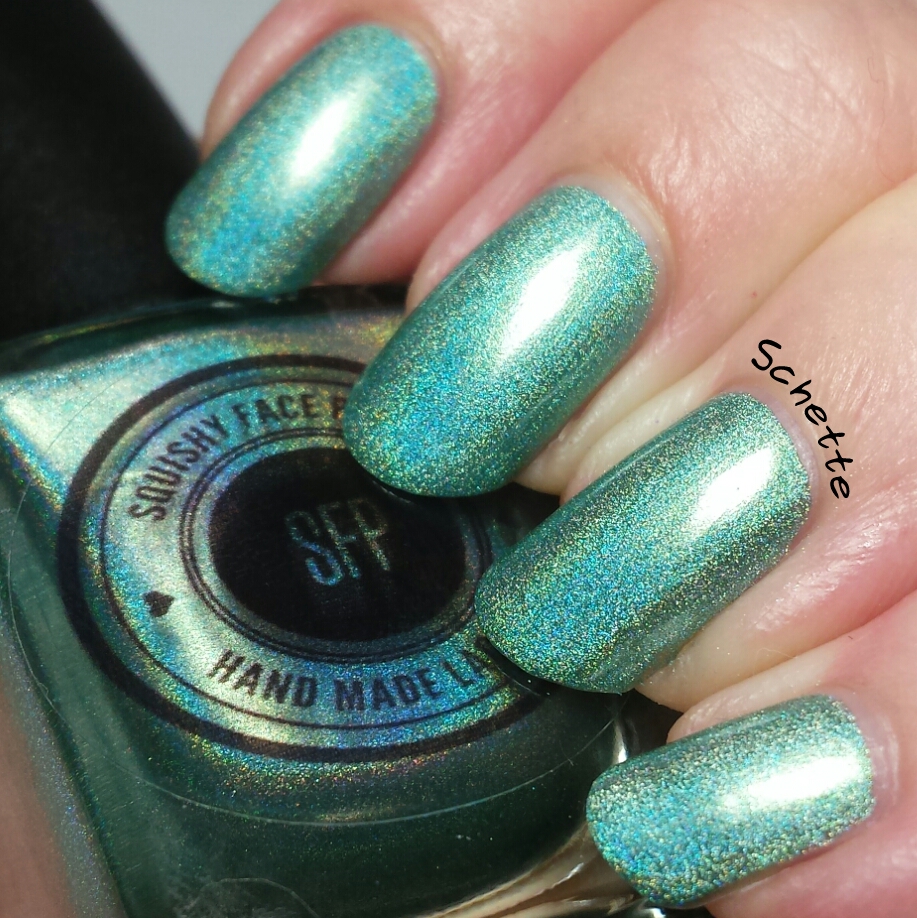 Squishy Face Polish - Poison Ivy
Celui là, c'est vraiment le vert parfait pour moi <3

This one is the perfect green for me <3
---
Schette, le 30 décembre 2014
---
comments powered by