Le vernis Too Fancy Lacquer : Prototype Sea Ya!
Vous pourrez trouver cette marque sur la
boutique
.
You can find this brand on the shop .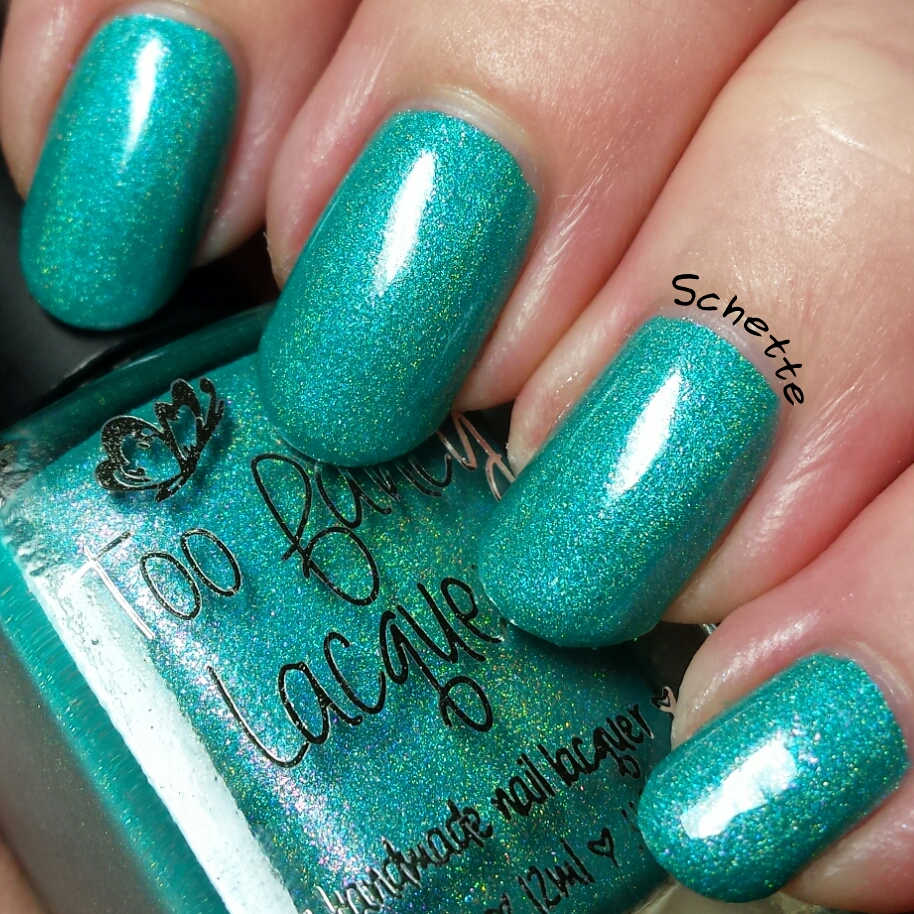 C'est un vernis holo vert / turquoise avec des shimmer bleues et roses. Je l'ai posé en deux couches, sans top coat.
It's a green / teal holographic with pink and blue shimmers. I use 2 coats without top coat.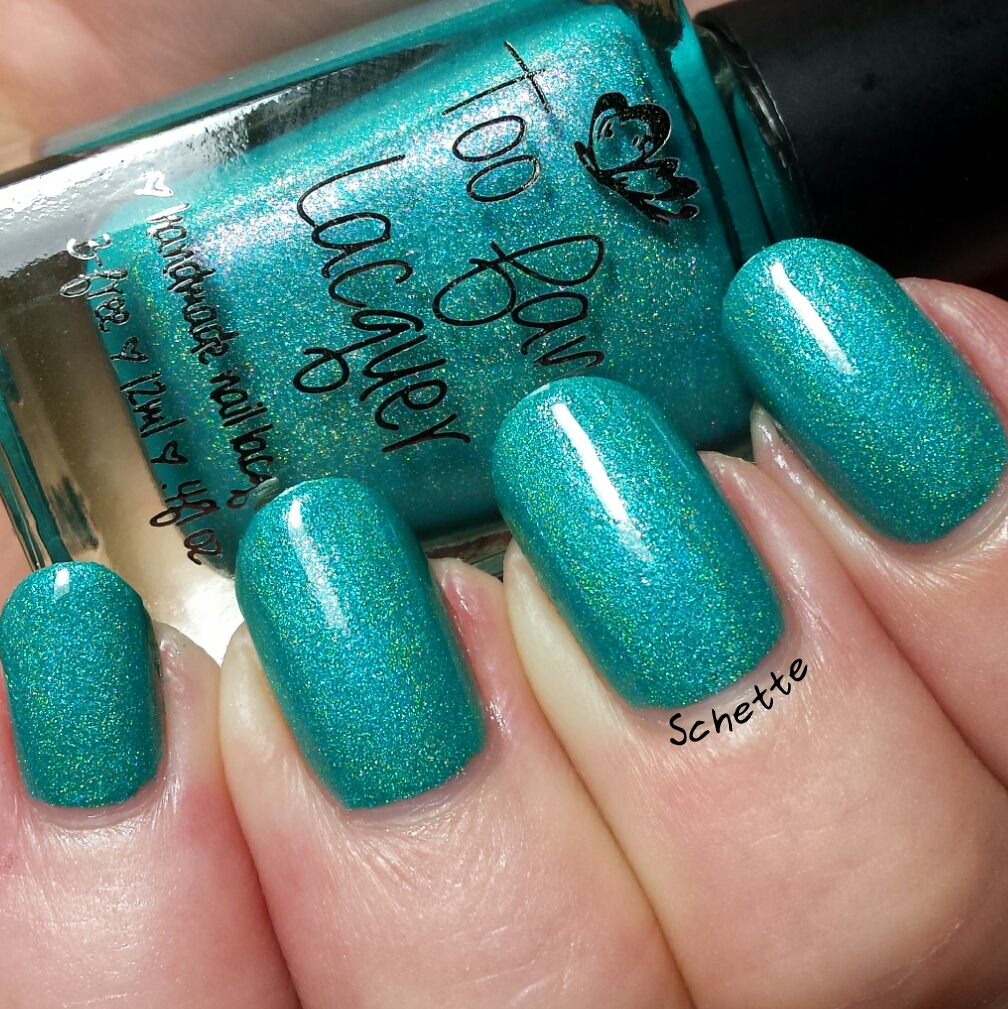 Autant vous dire que je l'aime celui-là. Non, mais cette couleur vous fait pas voyager direct ?
No needs to say that I love this one. Do this color not make you feel in holidays ?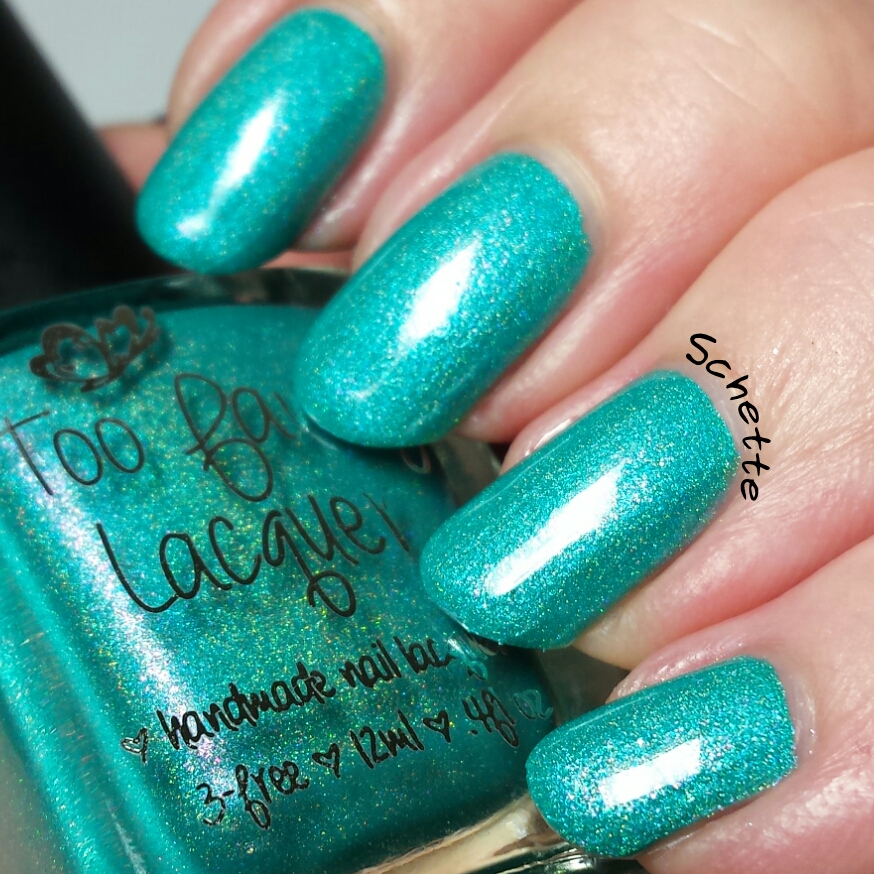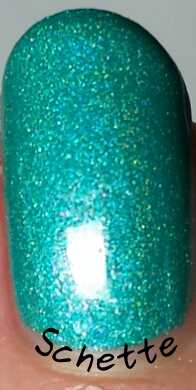 Bilan
Comme tous les Too Fancy Lacquer le vernis s'applique à la perfection, le séchage est quasi instantanné. Je dirais juste que par rapport aux autres vernis de la marque il est peut être un peu moins fluide, mais il n'est pas non plus super épais.
Malheureusement, c'était un Prototype, donc vous ne pouvez plus l'acheter, mais vous pouvez toujours essayer de trouver quelqu'un qui le vend :)
Like all the Too Fancy Lacquer, the polish is perfect, the dry is almost instantaneous. I would say that in comparison with other polish of the brand, it's maybe a little less fluid, but it's not super thick neither.
Sadly, it was Prototype so you cant purchase it anymore, unless you find someone who sell it :)
Schette, le 25 juillet 2014
Vous pourriez aussi aimer / You can also like :