Les vernis Octopus Party Nail Lacquer Bleeding Tarts et EVIL LIVE!
Vous pourrez trouver la marque sur la
boutique
.
You can find this brand on the shop.


BLOGGER DISCOUNT
Aujourd'hui, je vais vous présenter 2 vernis de la collection Fall 2014 d'Octopus Party Nail Lacquer.
La collection se compose de 8 vernis :
Elle sortira le 26 Septembre. Le prix pour les bouteilles full size est de 13$ et pour les mini de 5$. Je vais donc vous présenter Phantom et Witches get Stitches :)
Today, I'm going to present you 2 polish of the Fall 2014 Collection from Octopus Party Nail Lacquer.
The collection is made of 8 polish : The collection will be released on September 26th. The full size will be $13 and the minis $5. So let me introduce Pumpkin Slice and Rake it or Leave it :)
Bleeding Tarts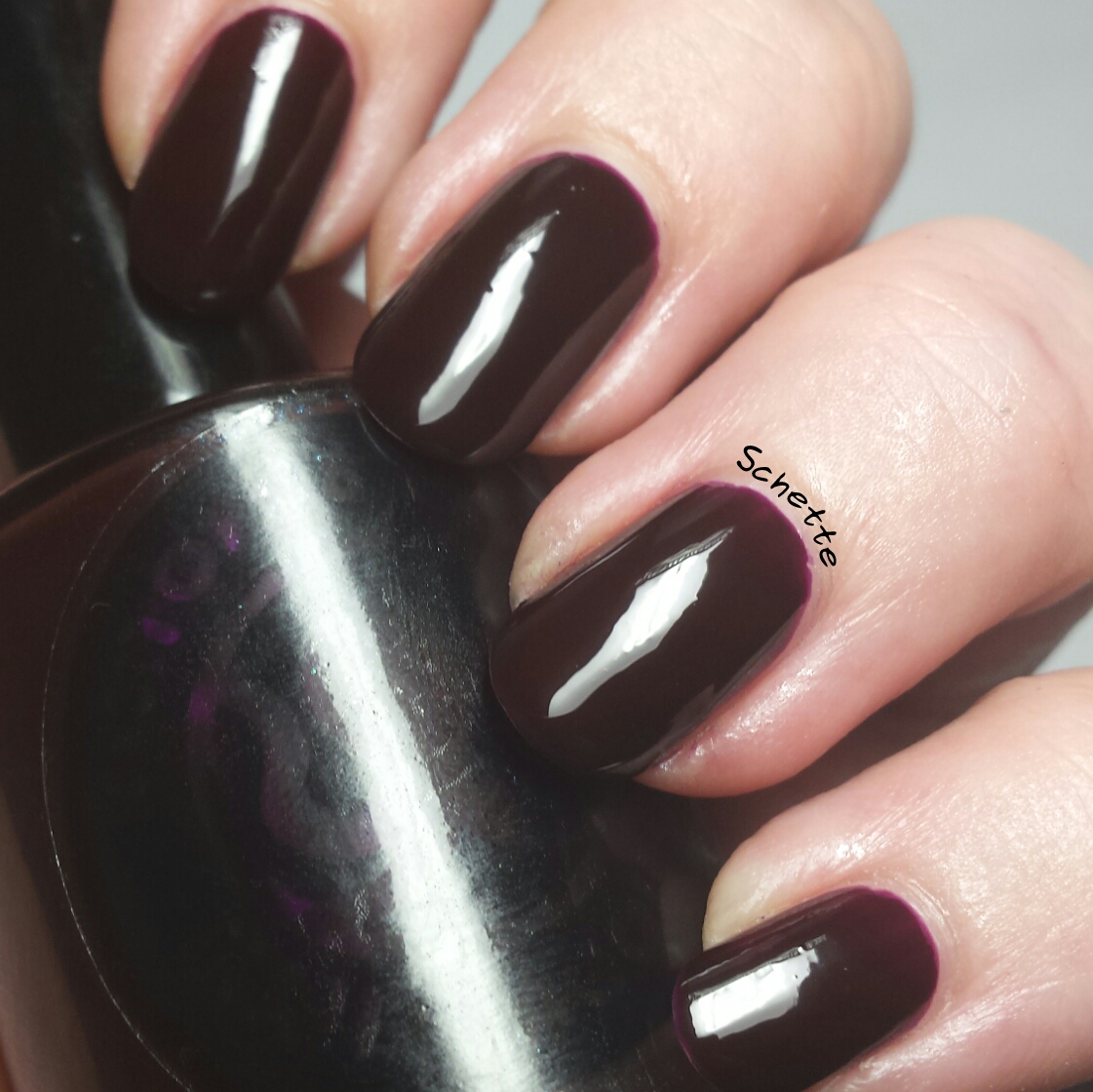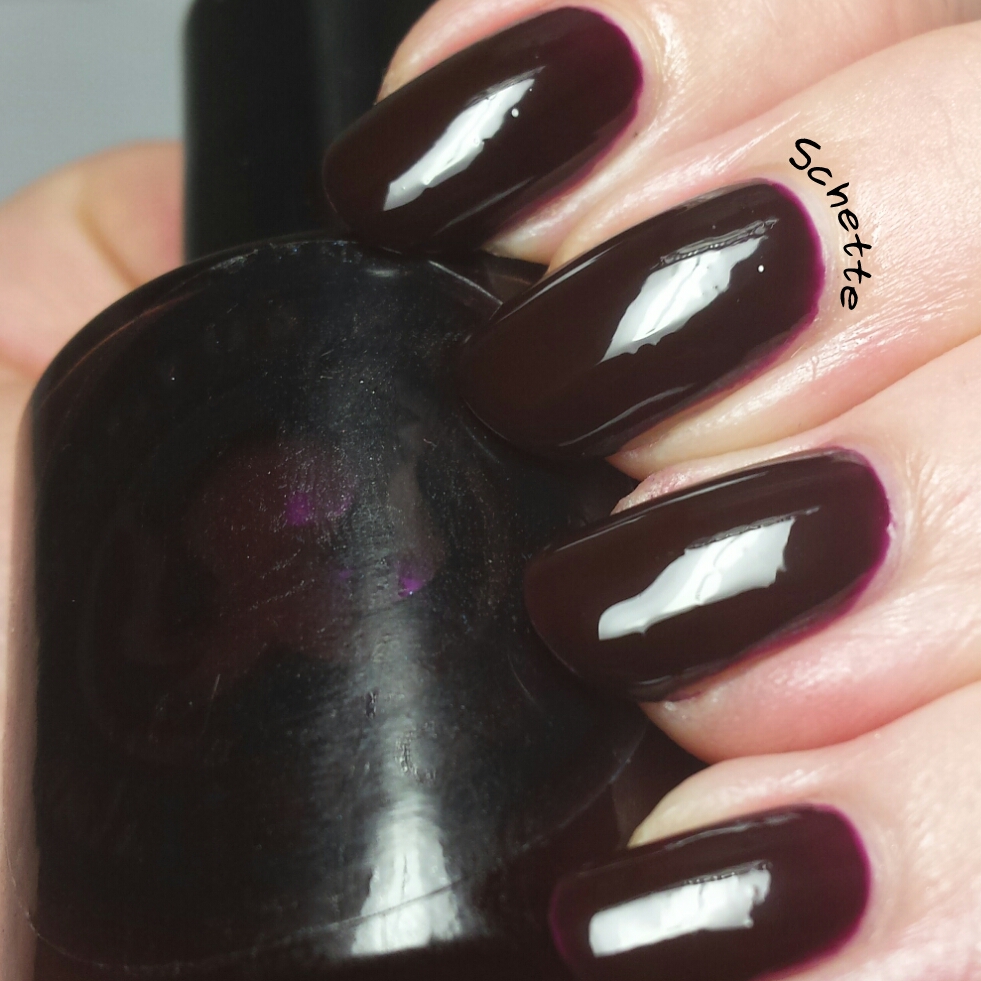 C'est un joli aubergine jelly. Ici posé en 2 couches sans top coat, vous pouvez juger du jelly <3. Le séchage est ultra rapide et l'application très facile.
This is a deep eggplant jelly. Here worn in two coats without top coat, so you can judge the jelly. The dry is ultra fast and the application very easy.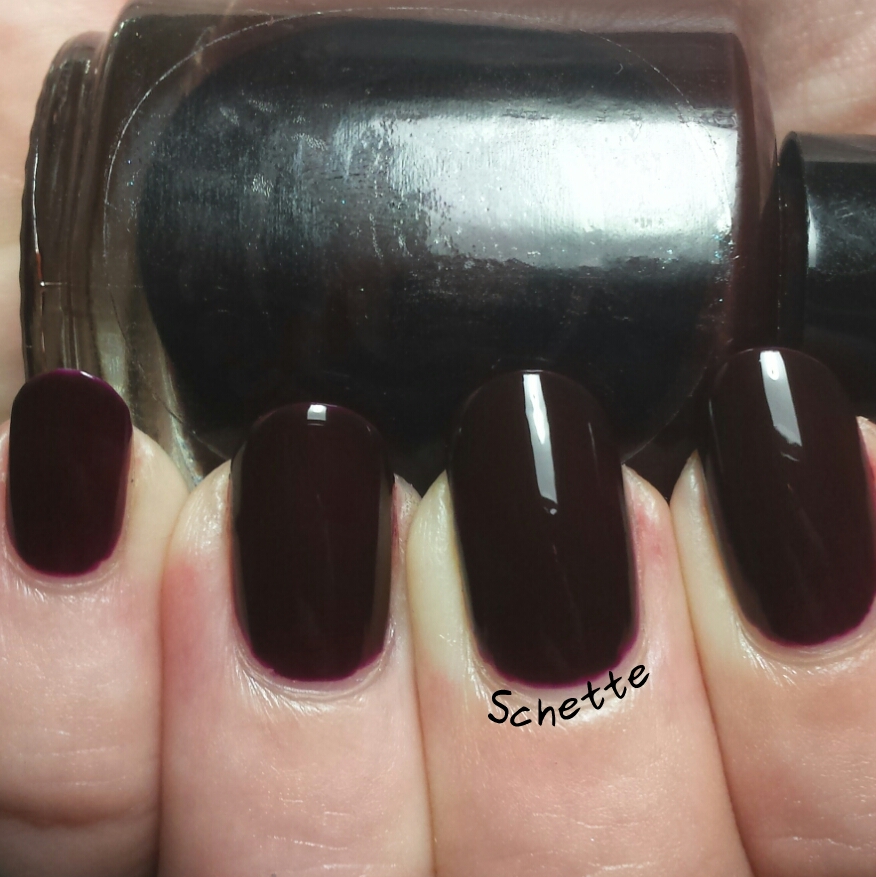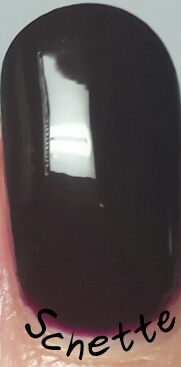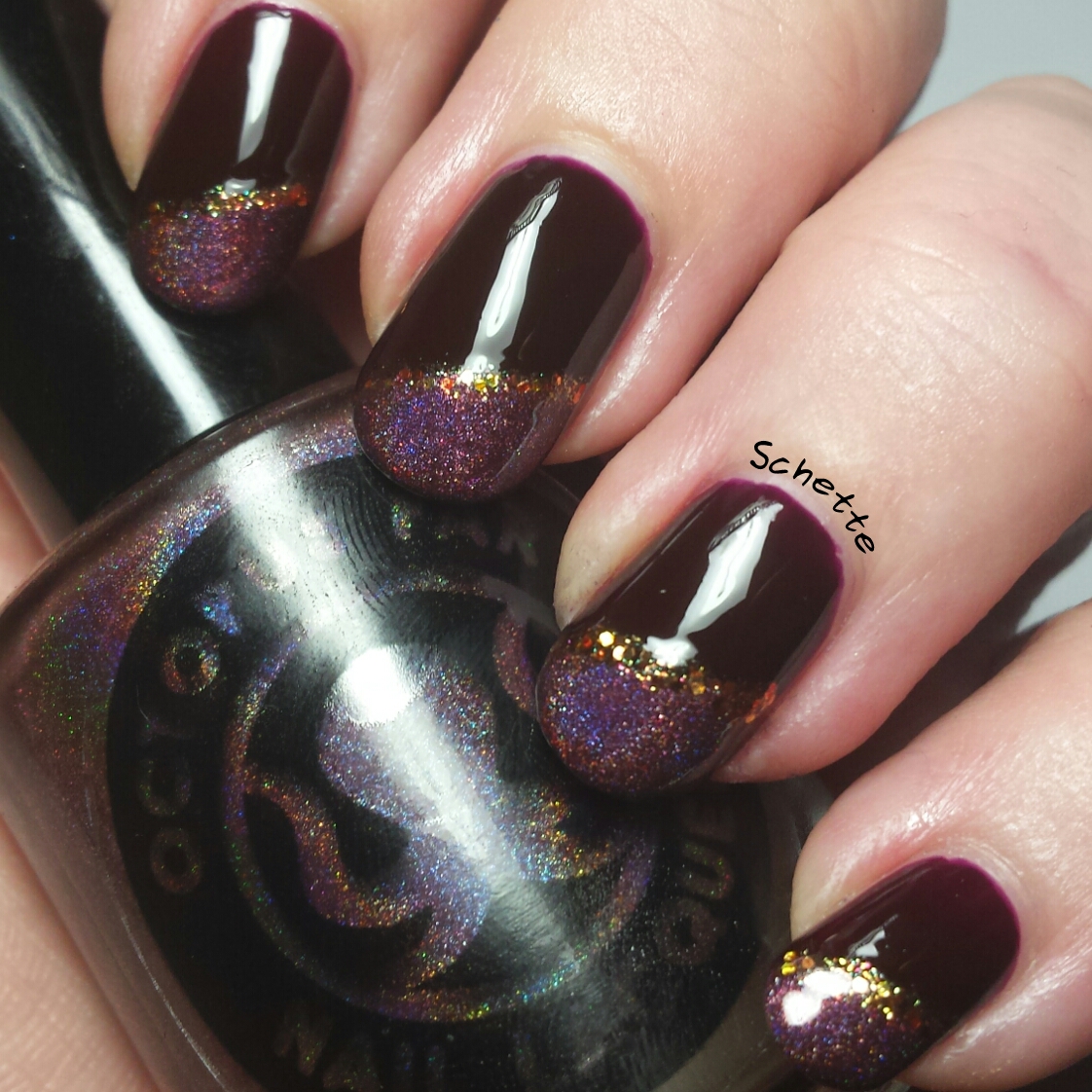 Je l'ai utilisé ensuite avec EVIL LIVE! et Rake it or Leave it pour une petite manucure.
I used it then with EVIL LIVE! and Rake it or leave it for a little mani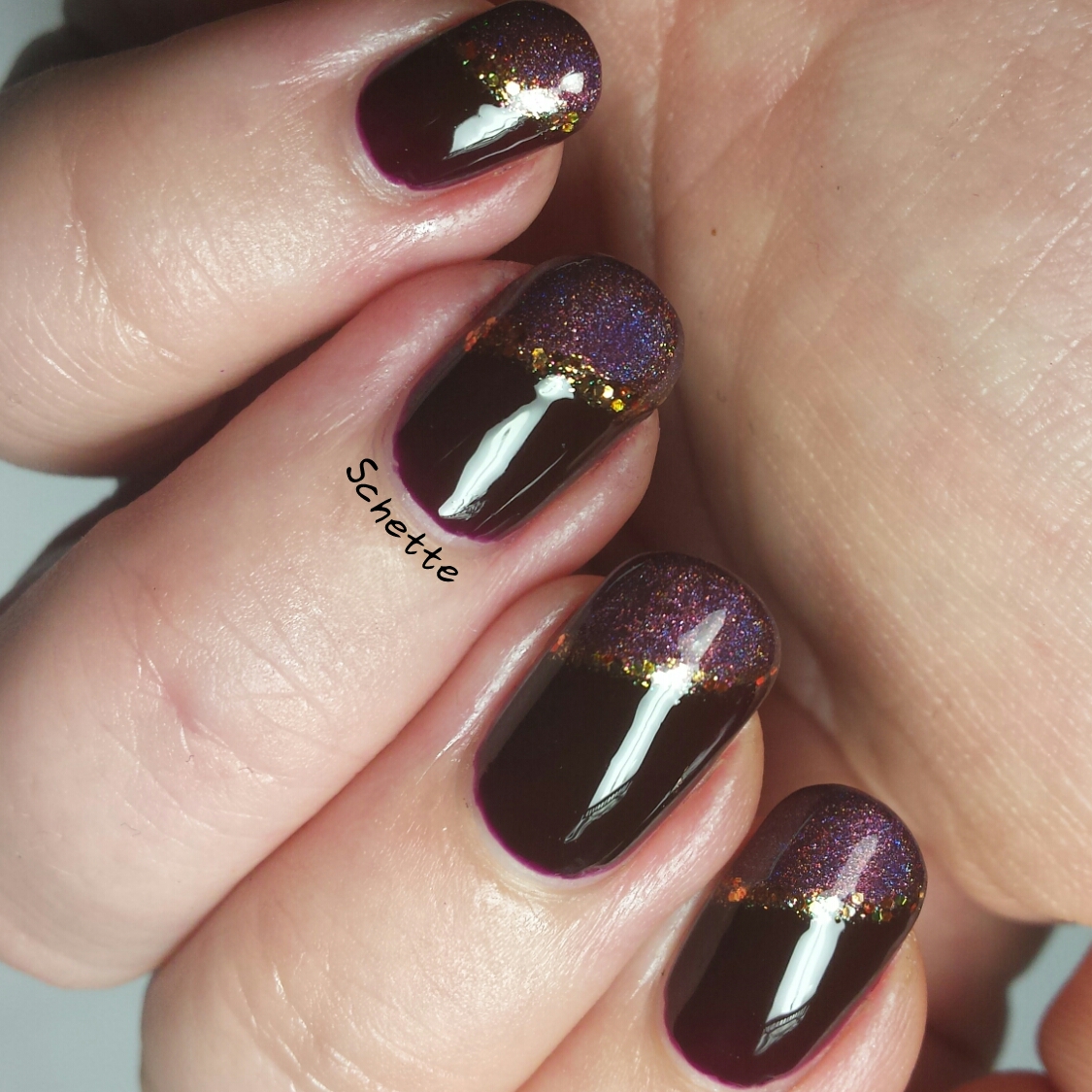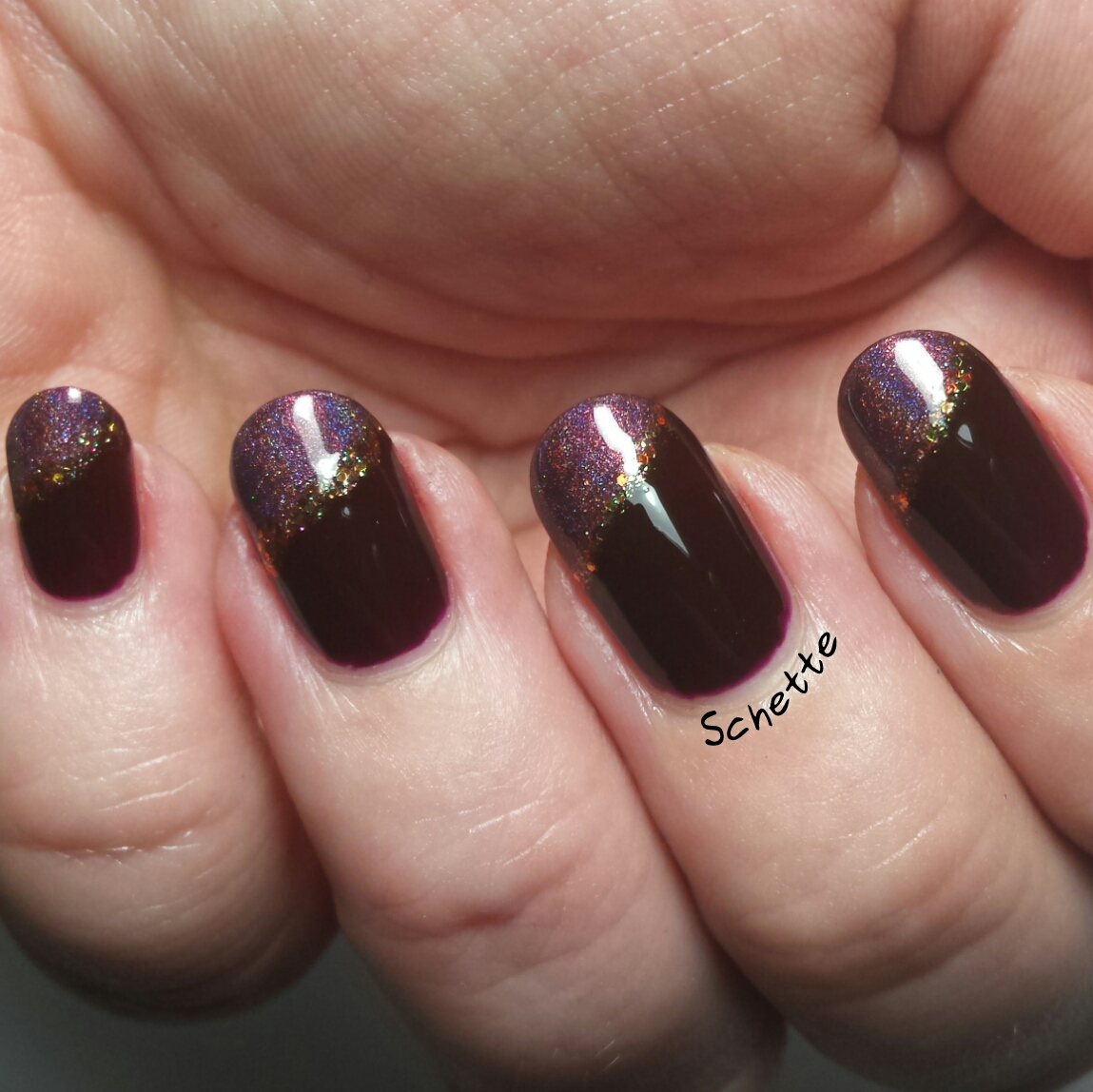 EVIL LIVE!
Un très joli cerise holo. Il est posé en deux couches, sans top coat.
It's a blackened cherry holo. It's worn in two coats without top coat.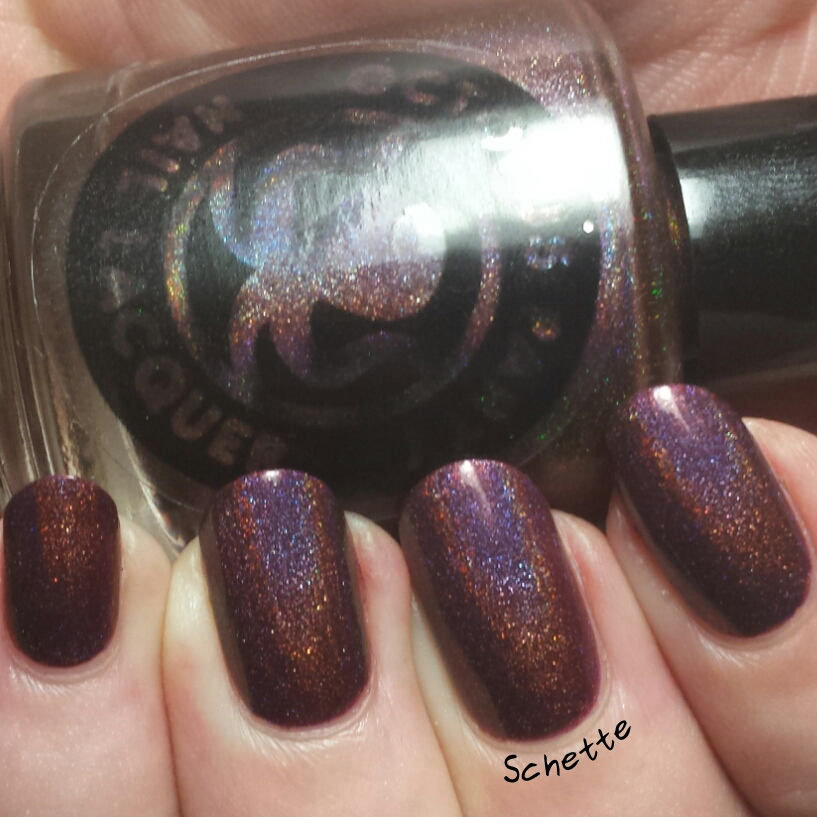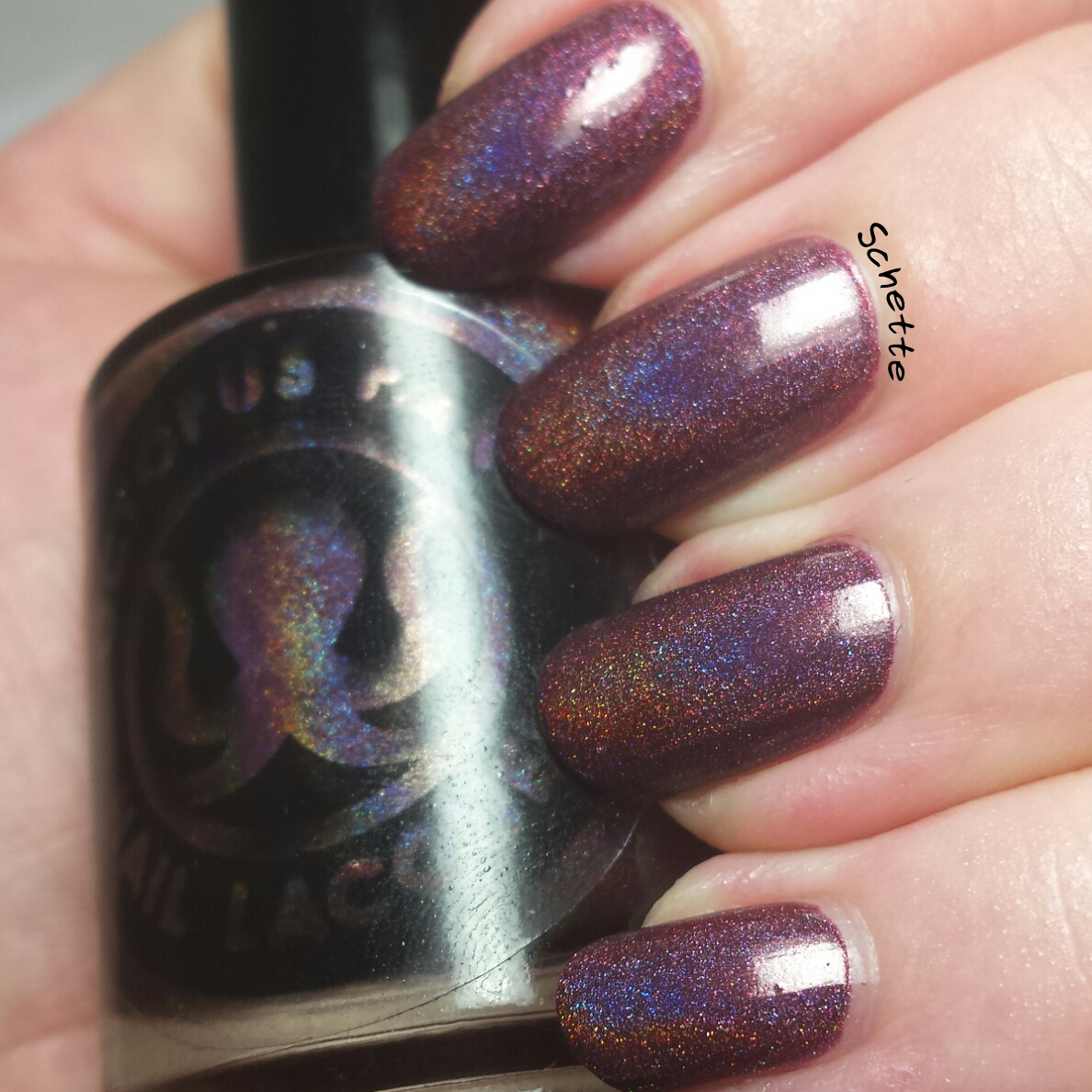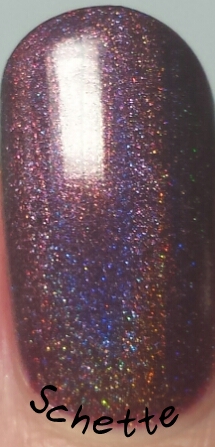 Bilan
Je suis vraiment super emballée par cette collection <3 Je vous montre les autres bientôt !
I'm really super excited by this new collection <3 I'll show you the others soon !
Schette, le 20 septembre 2014
Vous pourriez aussi aimer / You can also like :