Carpe Noctem Cosmetics - Comparison of bottles
Vous pourrez trouver cette marque sur la
boutique
.
You can find this brand on the
shop
.
PERSONAL PURCHASE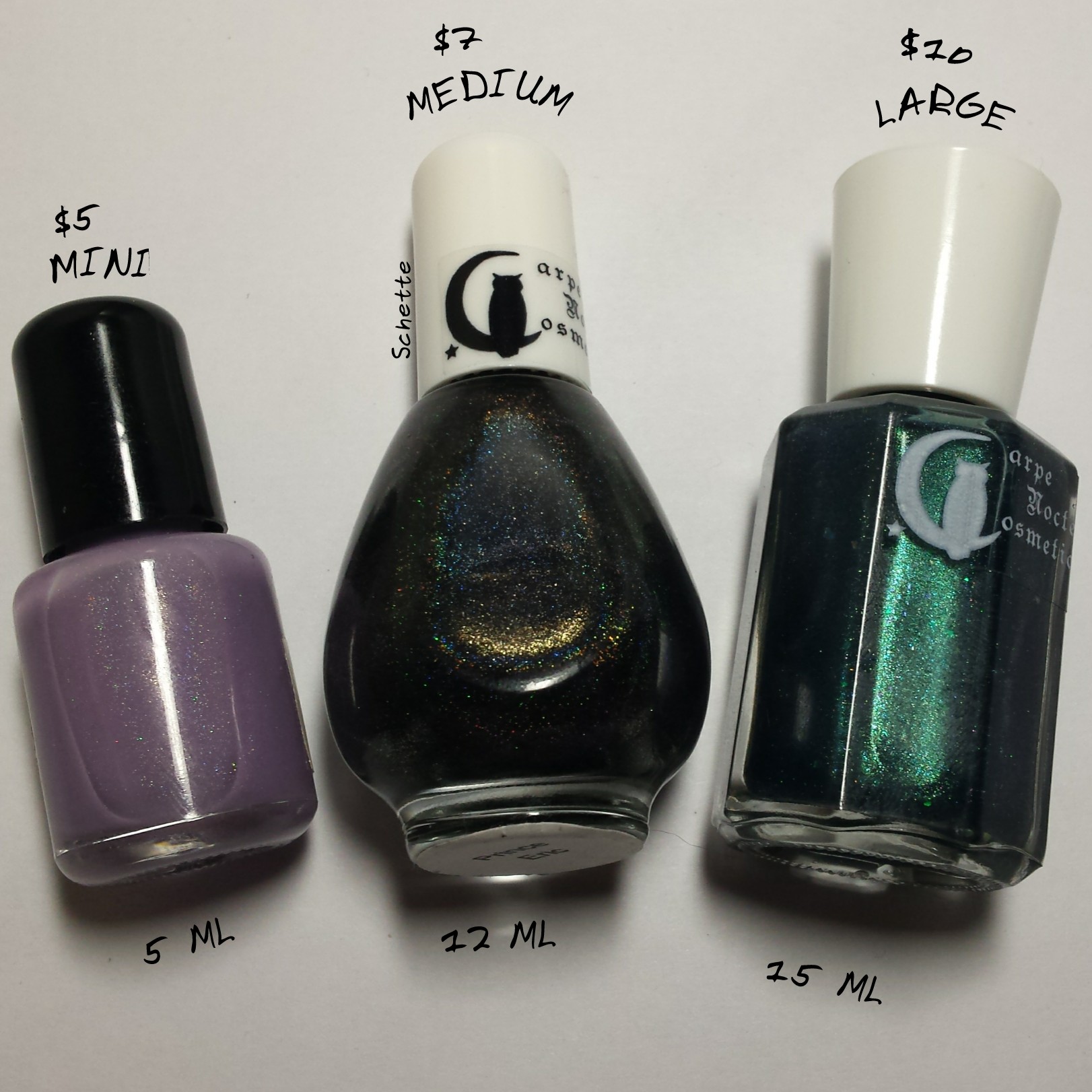 Certaines d'entre vous m'ont demandé de comparer les tailles des bouteilles de vernis de Carpe Noctem Cosmetics ainsi que les pinceaux. J'ai pensé que ça pourrait donc être un bon article :).
Emily vend 3 tailles :
LARGE : 15 ML - $10
MEDIUM : 12 ML - $7
MINI : 5 ML - $5
Il est à noter qu'une commande ne peut comporter au maximum que 5 mini accompagnés de fulls.
Some of you asked me to compare the differents size of bottle made by Carpe Noctem Cosmetics as well as a brush comparison. I thought that might be interessting to do a blog post about it :)
Emily sold 3 size :
LARGE : 15 ML - $10
MEDIUM : 12 ML - $7
MINI : 5 ML - $5
You have to notice that an order can have a maximum of 5 minis but with fulls.
Pour le medium c'était
Prince Eric
. Je dois dire que whaaaoooo vous avez vu ça ?
For the medium, it is
Prince Eric
. I have to say.... whaaaoooo... did you see that ?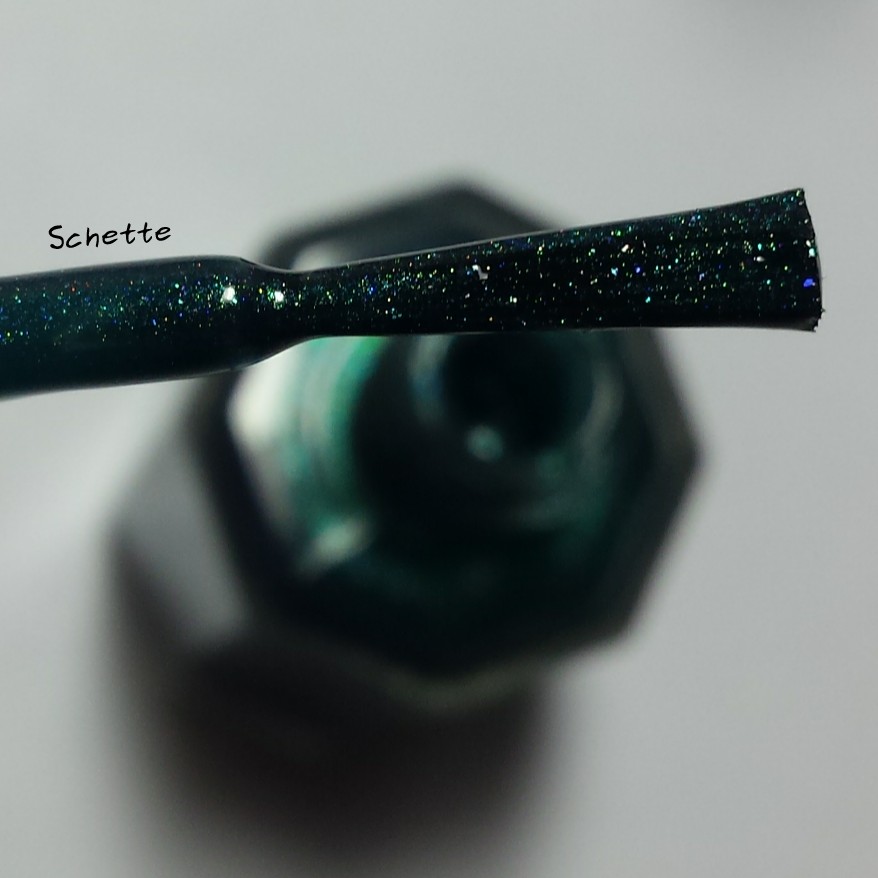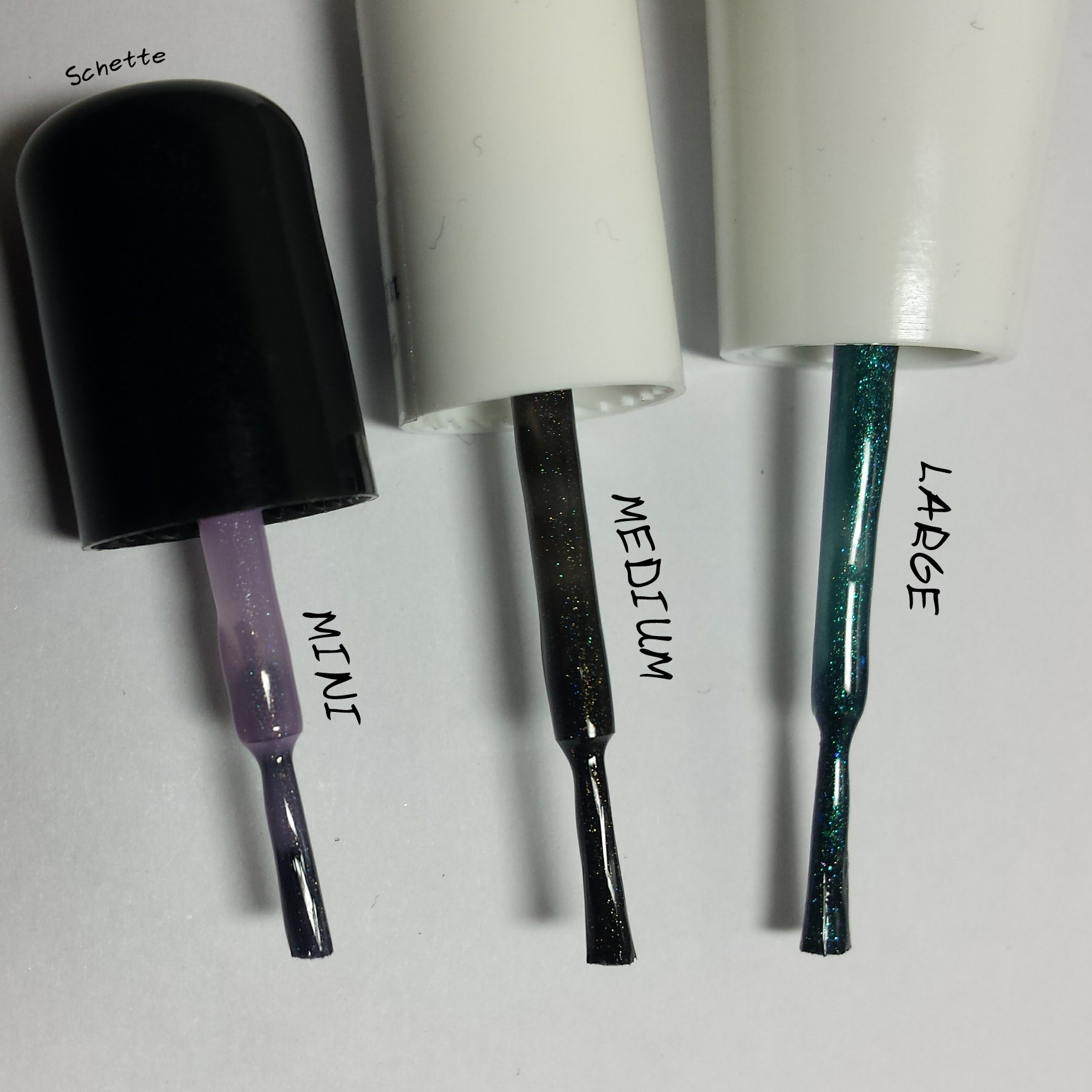 Enfin, une petite photo avec les pinceaux tous ensembles. Honnêtement, y'a aucune taille qui me pose vraiment problème. Ma préférence personnelle va aux bouteilles medium pour la brosse et la forme. Au niveau du rangement, les Large sont mieux pour moi.
Finaly, a little picture with all brush together. To be honnest, there is no special size that is an issue for me. My personal preference goes to medium bottle because I love the shape and the brush. But to be stored, I prefer the large.
Bilan
Schette, le 26 juin 2015
---
comments powered by