Carpe Noctem Cosmetics - The Nordic Collection
Vous pourrez trouver cette marque sur la
boutique
.
You can find this brand on the
shop
.
PRESS SAMPLE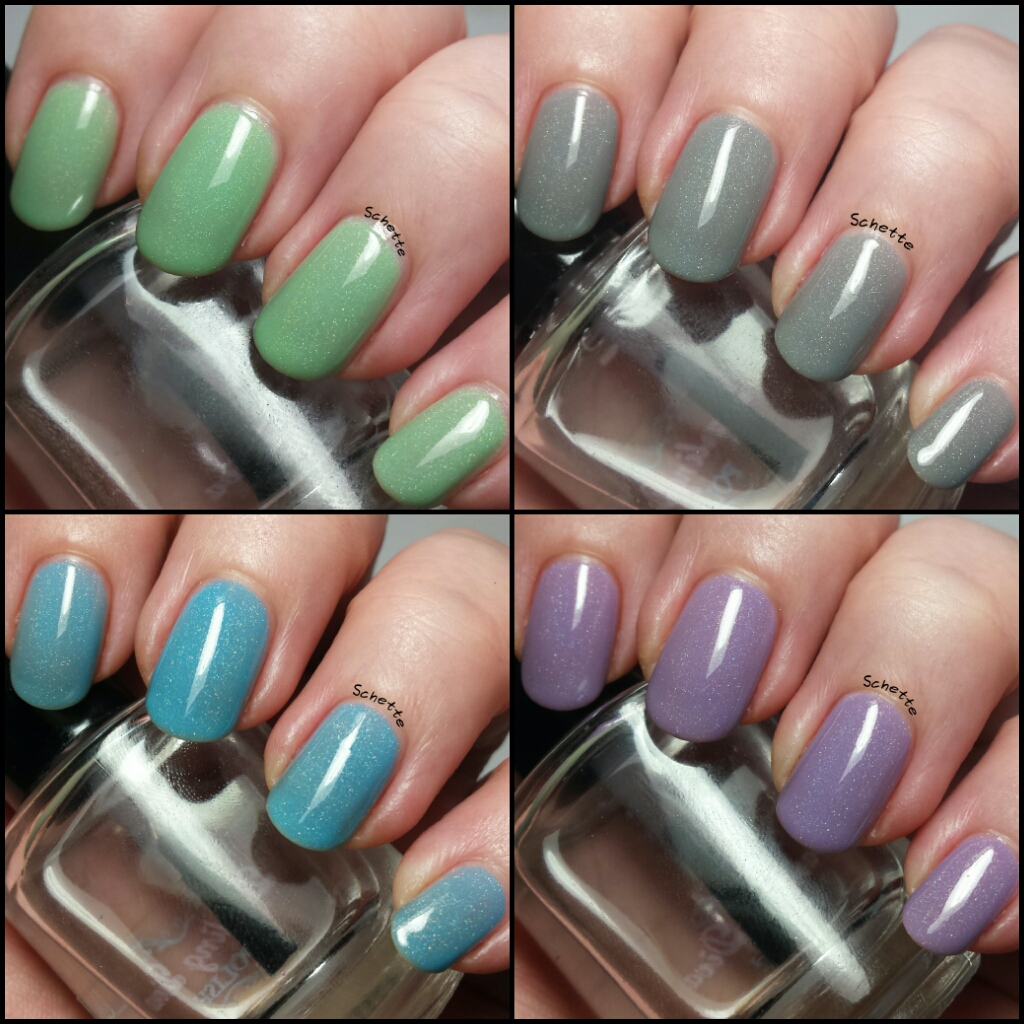 Basé sur la mythologie nordique, cette nouvelle collection de Carpe Noctem Cosmetics se compose de 4 magnifiques pastels holo. Comme tous les pastels un peu jelly, ils demandent plus de 2 couches, ou alors 2 couches très épaisses ou 3 fines couches. Sur les deux premiers, je vous ai mis un doigt avec deux couches épaisses et les autres sur 3 couches. Les deux derniers sont uniquement fait avec 2 couches épaisses.
Based on the nordic mythology, this new collection from Carpe Noctem Cosmetics is made of 4 wonderfull holo pastels. Like all pastels a bit jelly, they required more than 2 coats, either 2 big coats or 3 thin coats. On the two first, I put a nail with 2 big coats and the rest with 3 coats. For the 2 last, only 2 bigs coats.
Frigg's Vision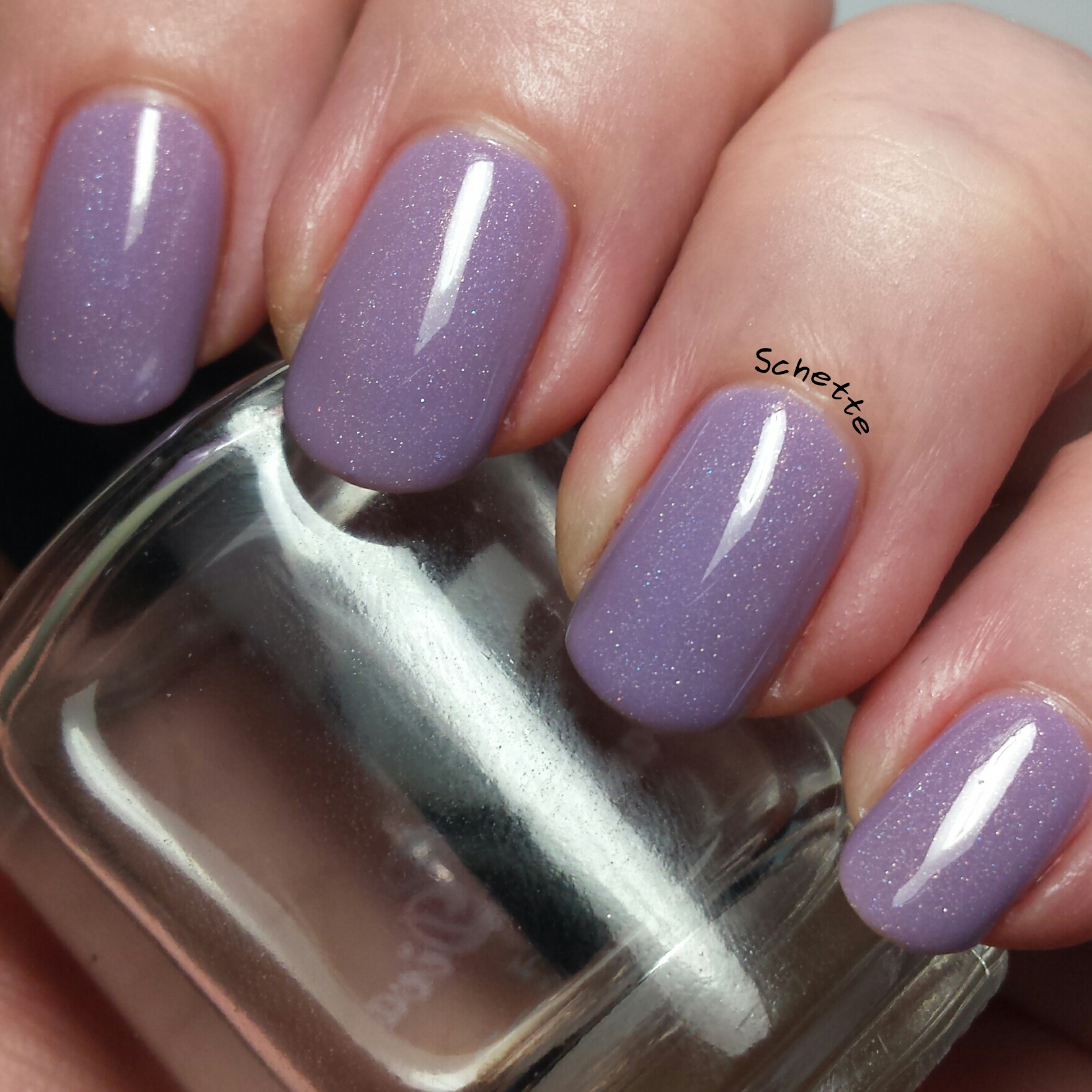 C'est le violet de la bande. Vous savez que c'est parfaitement mes couleurs, donc celui-ci n'y fait pas exception. L'index est fait avec deux grosses couches et le reste avec 3 fines couches. Vous pouvez donc voir qu'il n'y a pas de grosses différence.
This is the purple. You know it's totaly my color, so this one is not an exception. The middle finger is 2 bigs coats whereas the others are 3 thins. You can see there is not a huge différence.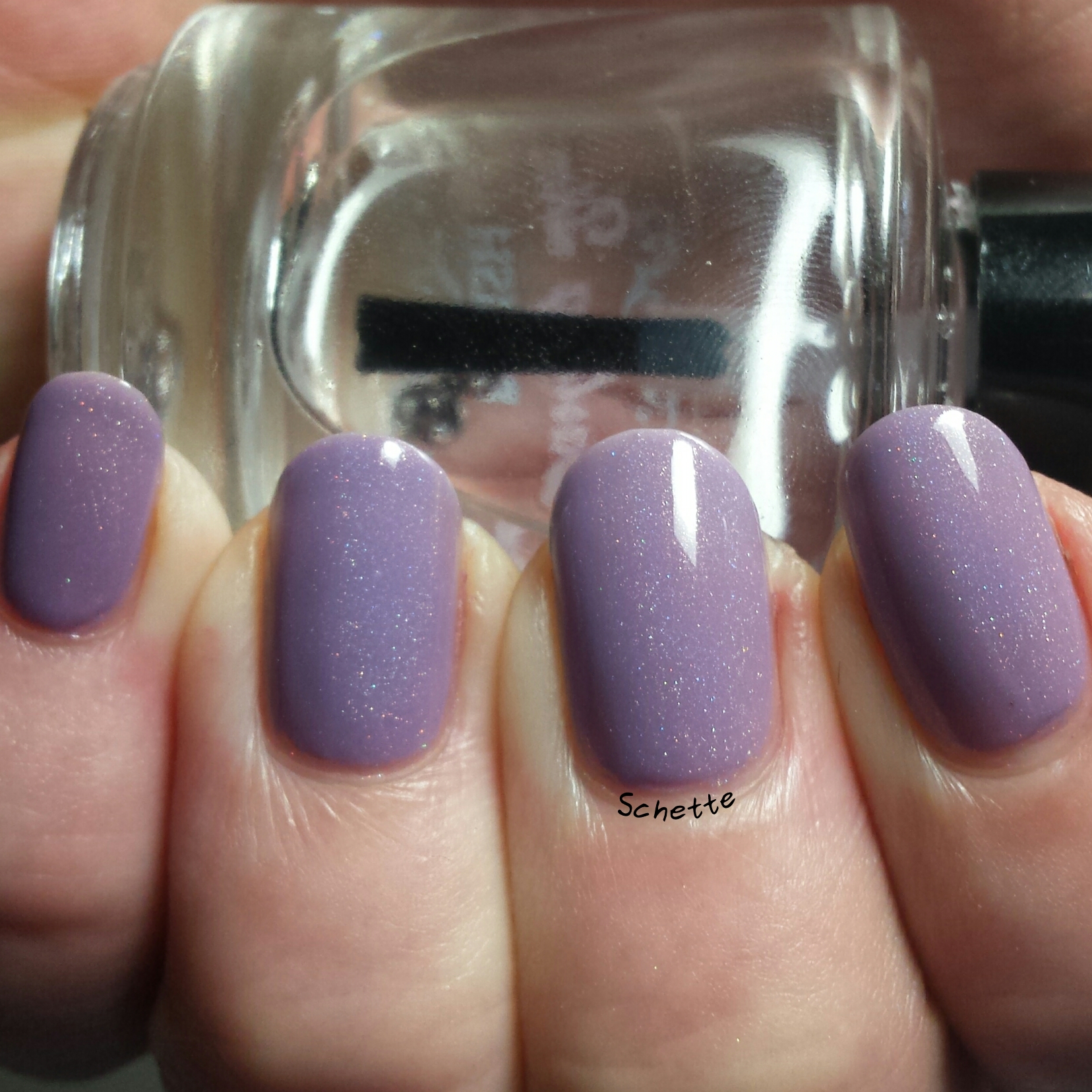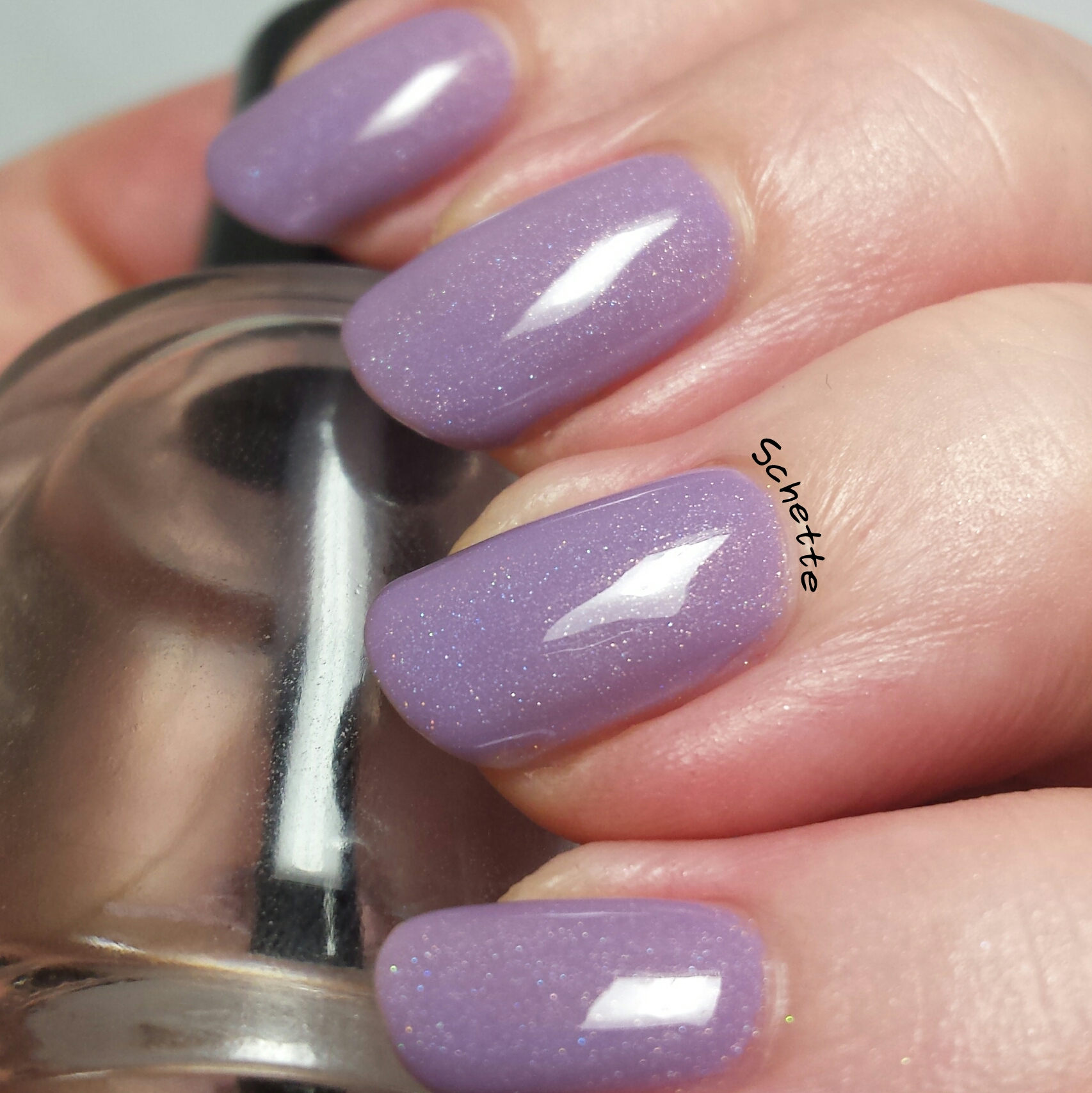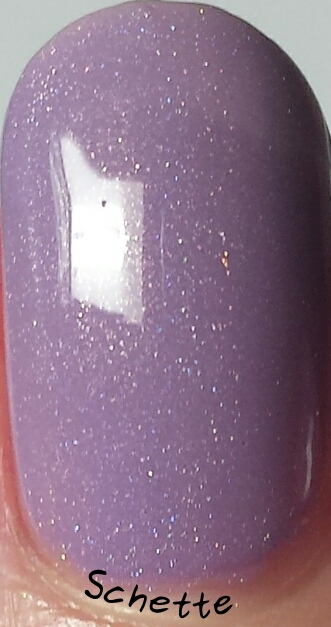 Dagr's Chariot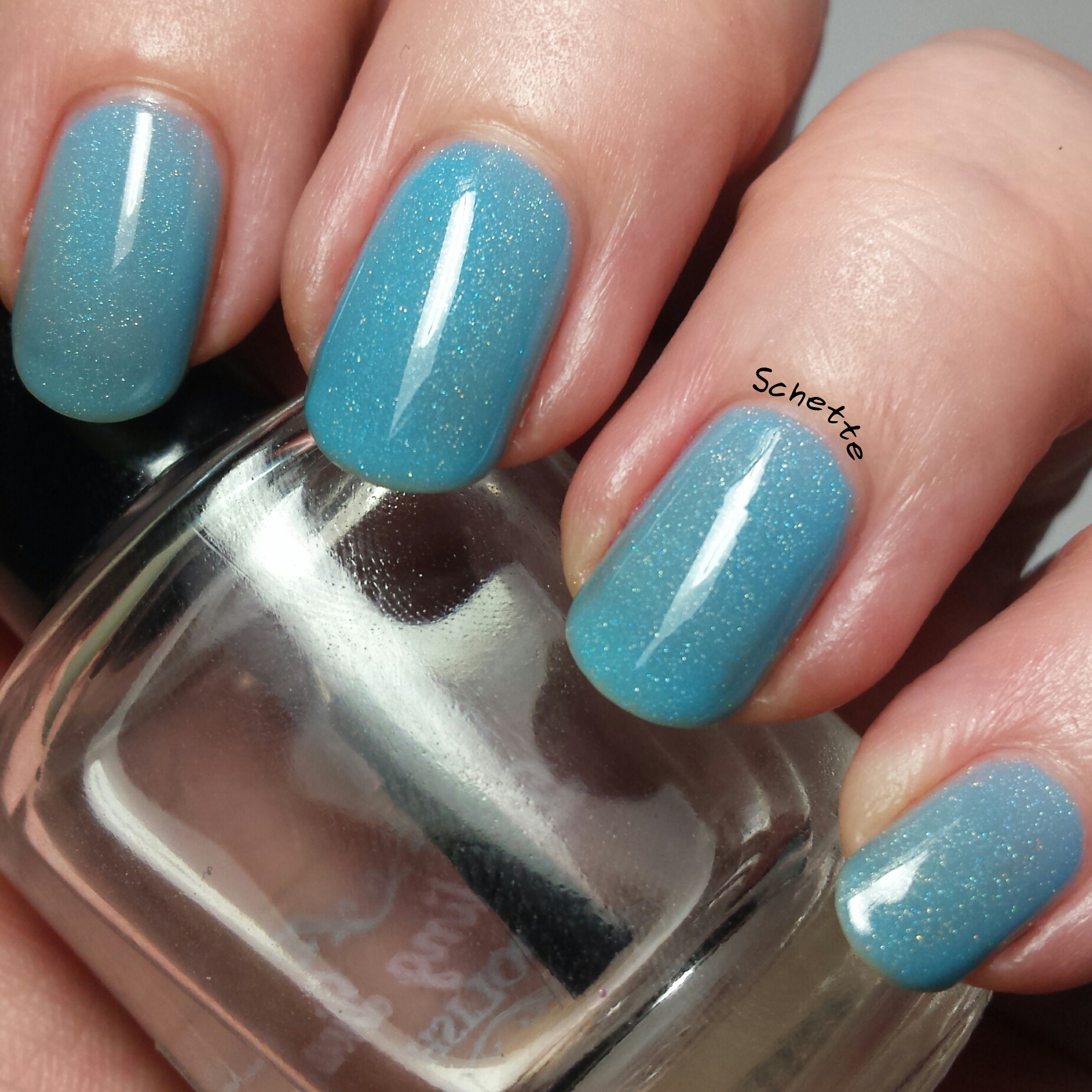 Le petit bleu. Celui-ci est plus jelly que les autres. Vous pourrez le voir sur mon index, qui a été fait avec 2 grosses couches et les autres avec 3 fines couches. Il vaut donc mieux l'appliquer en fine couche. J'adore le rendu avec le holo, et la nuance de bleu est magnifique.
The little blue. This one is more jelly than this others. You can see it on my pointer, I only apply 2 big coats and others has 3 thin coats. For this one, the best is to apply it in 3 thin coats. I love the finish with the holo and the nuance of blue is wonderfull.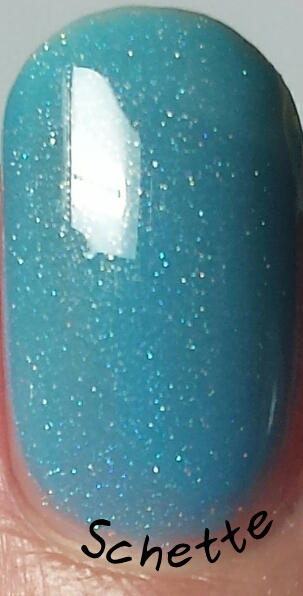 Loki and the Snake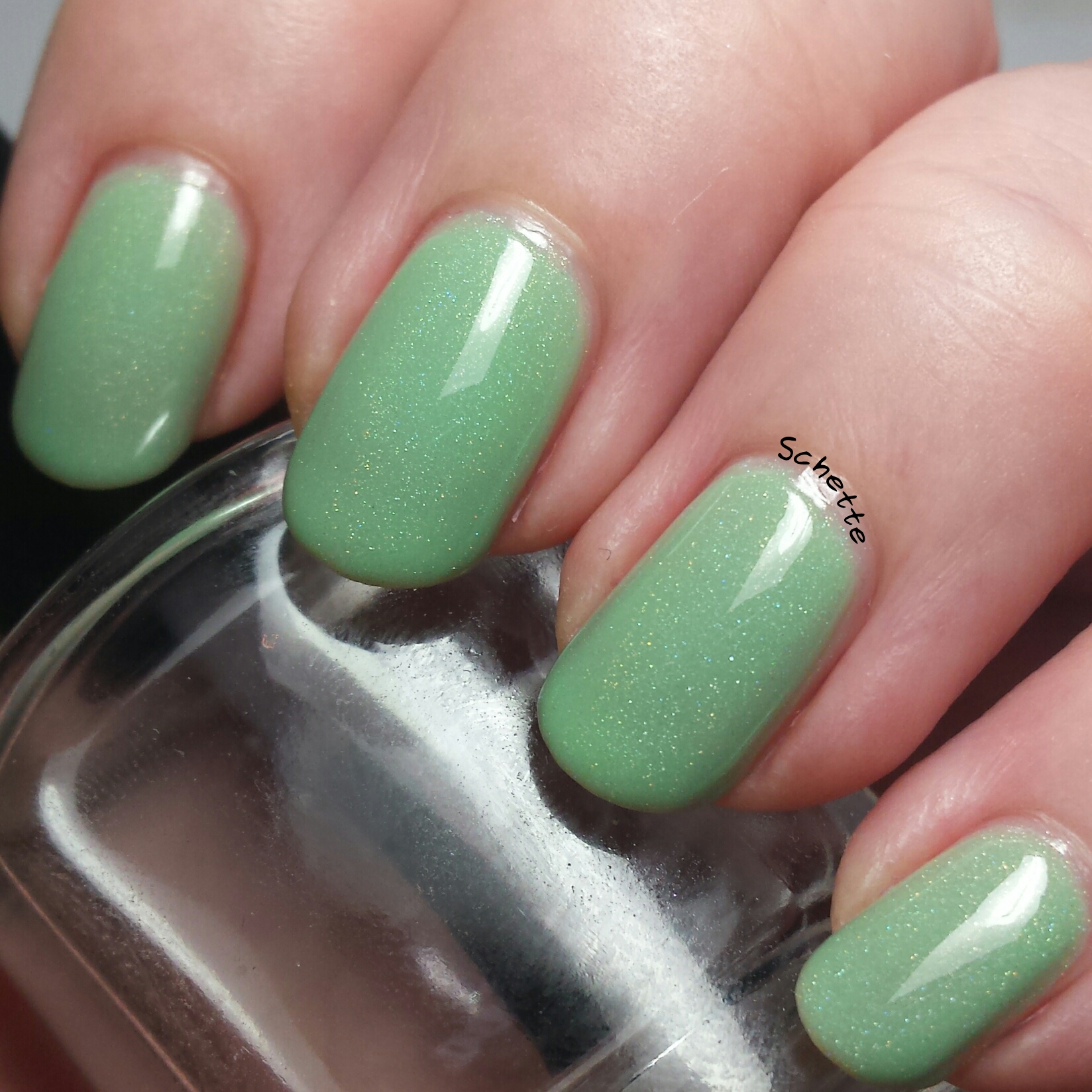 Celui-ci, je l'aime aussi. La couleur est super tendre, on dirait une petite pomme granny smith. Il est posé en deux grosses couches plus top coat.
I also love this one. The color is super soft, it looks like a little granny smith apple. It's worn in two big coats plus top coat.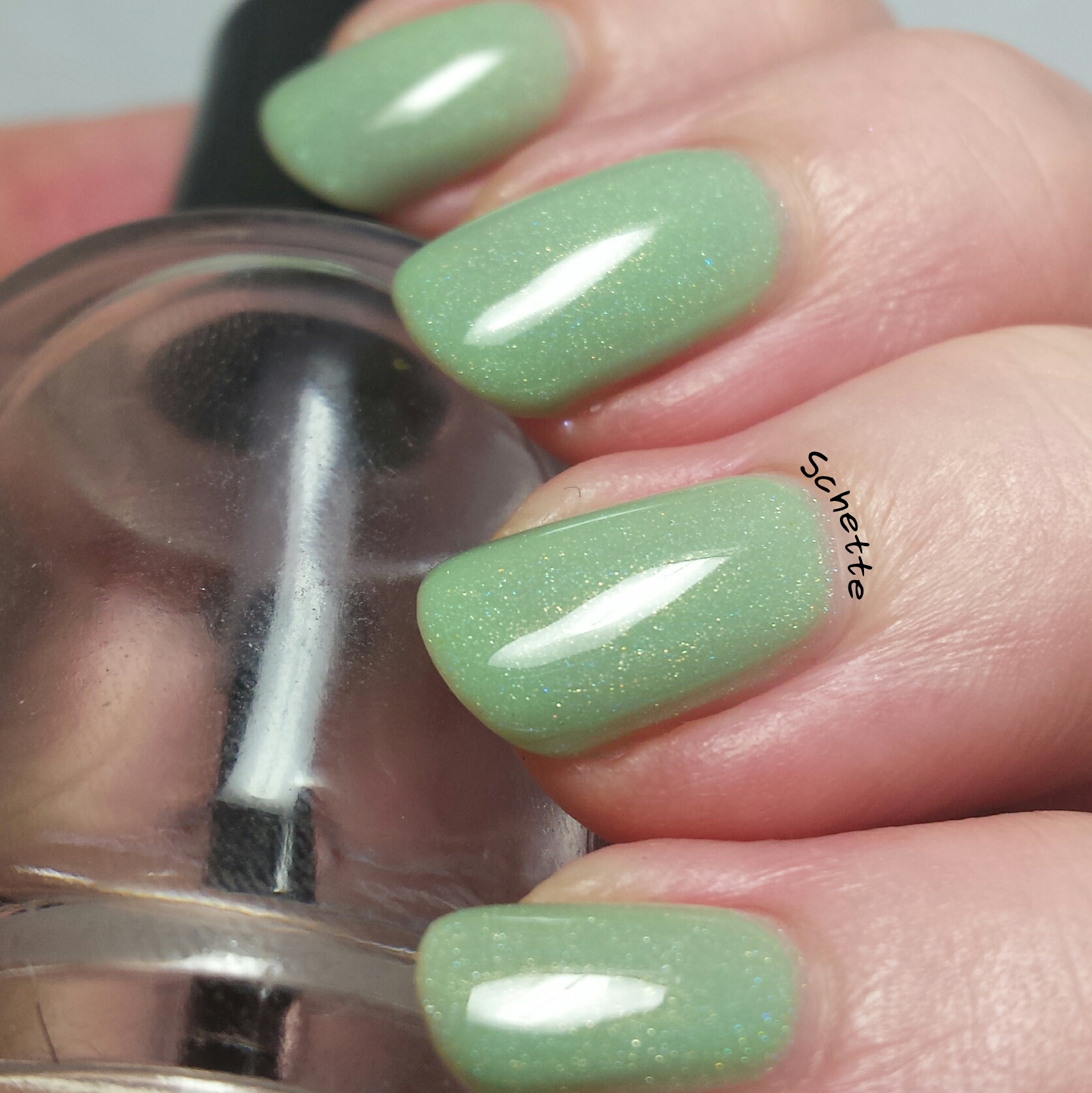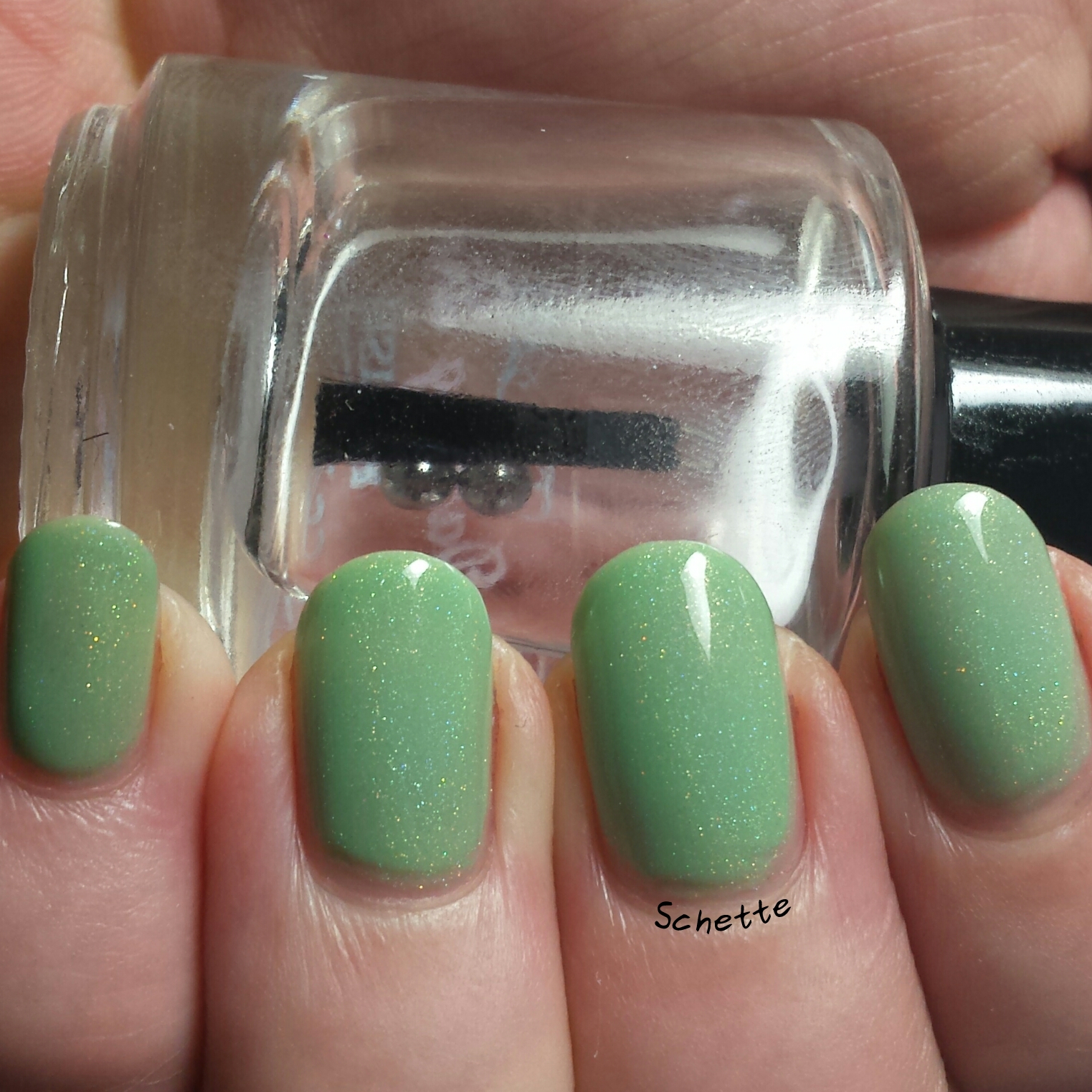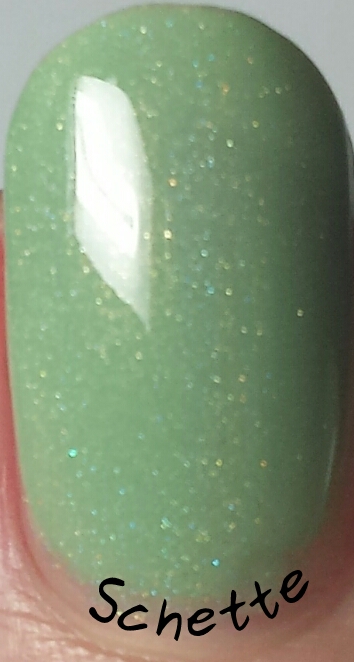 Winds of Thor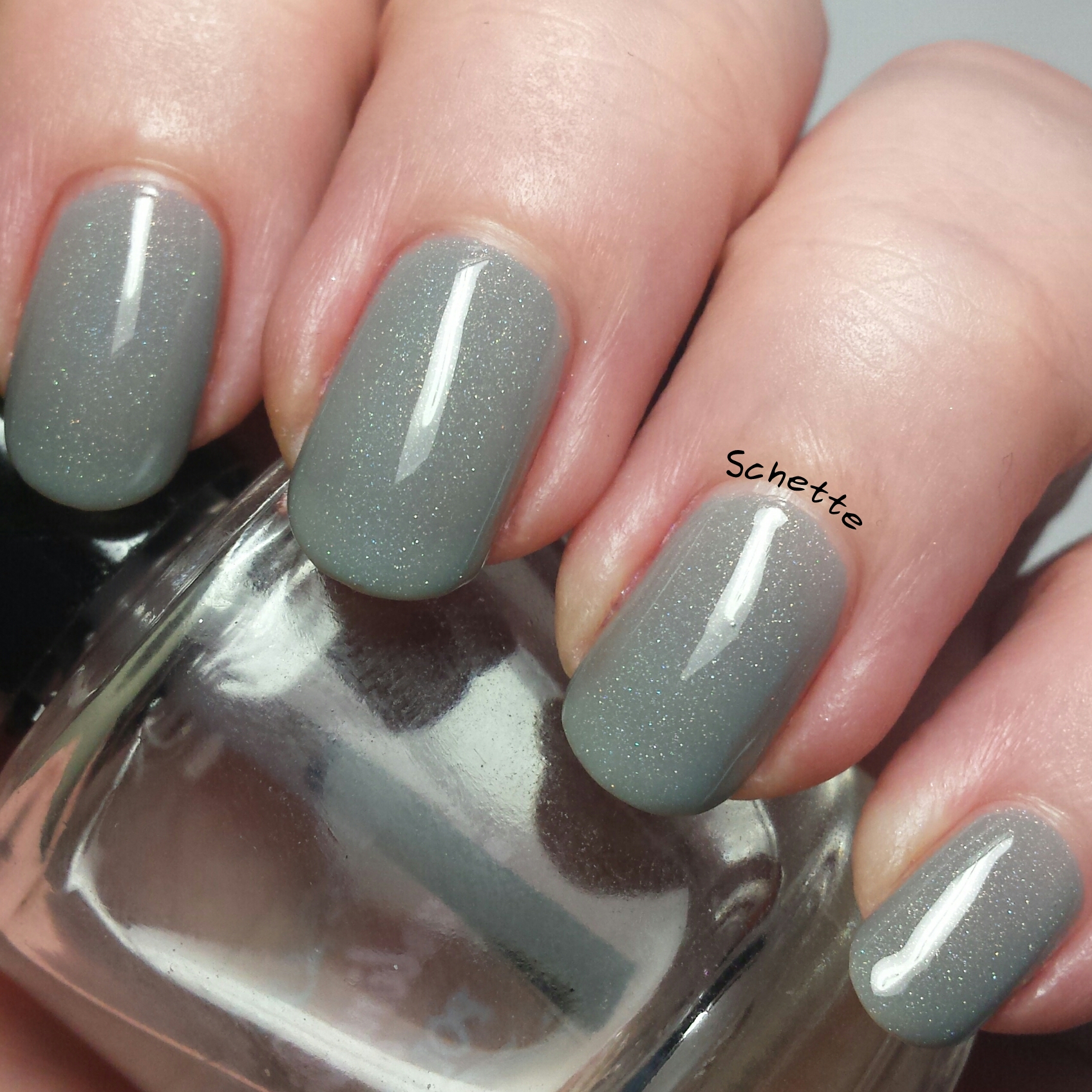 Le petit dernier est le gris. Je dirais que c'est le plus surprenant des quatre. Il est porté en deux grosses couches, plus top coat.
The last one is the gray. I would say it's the most surprising of the 4. It's worn in 2 bigs coats plus top coat.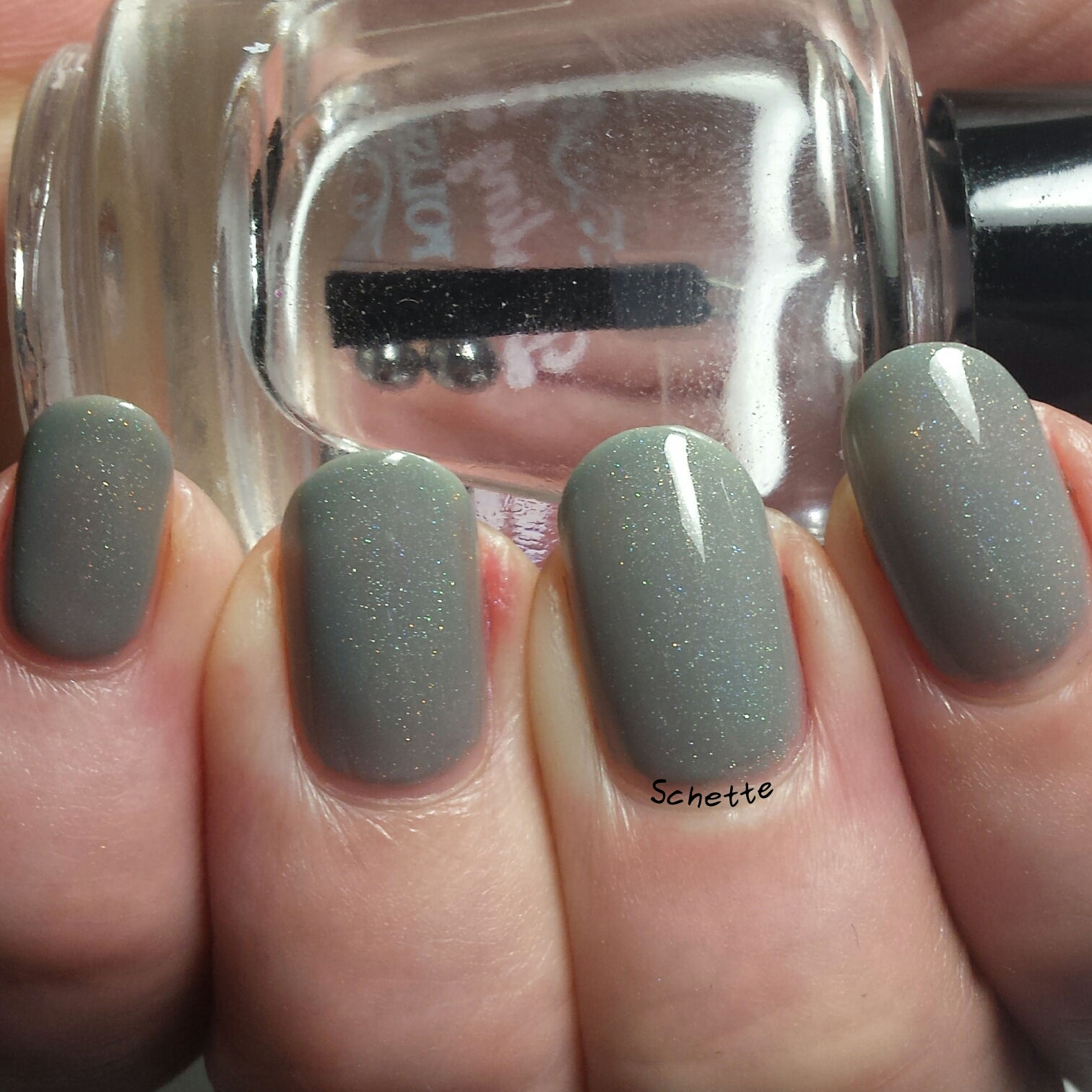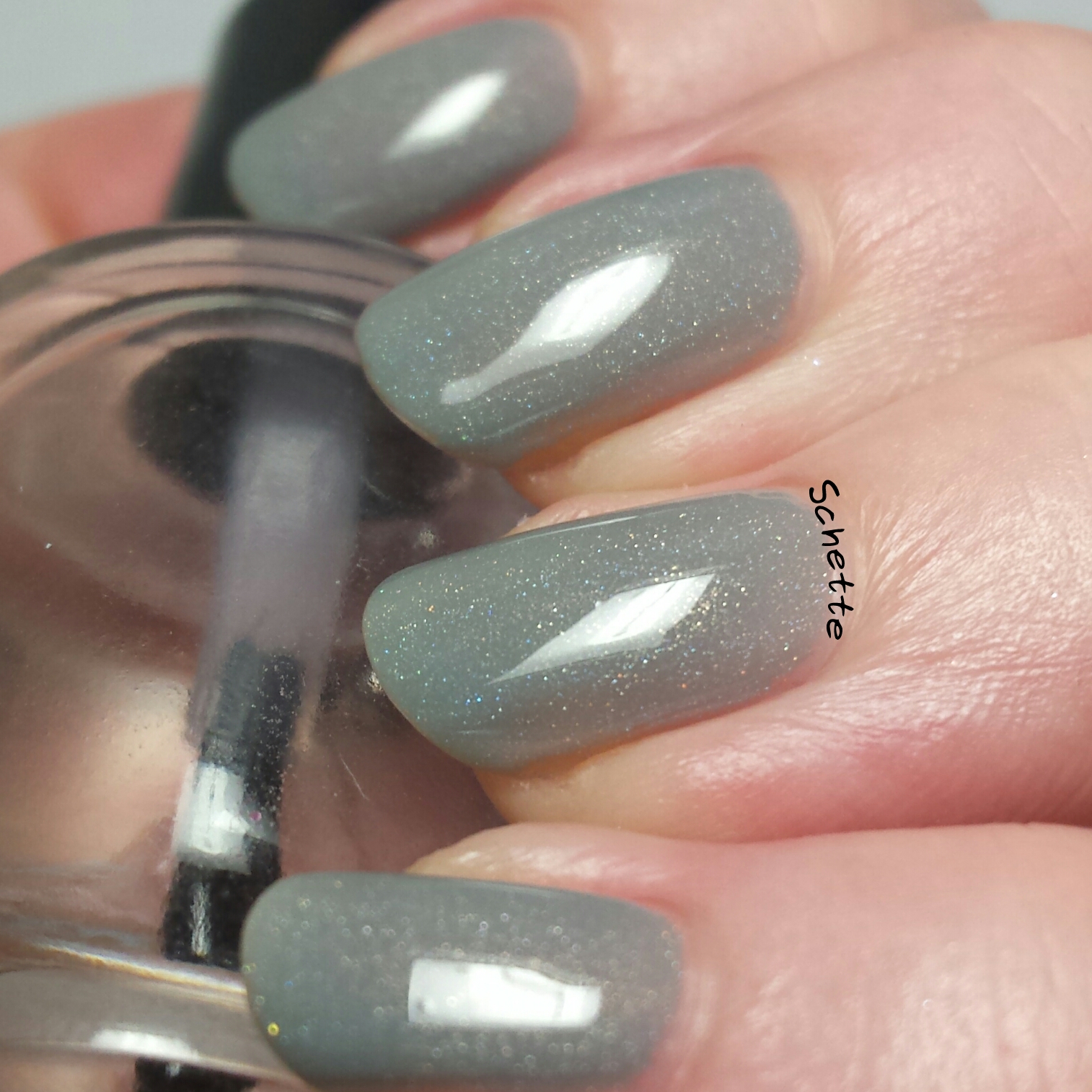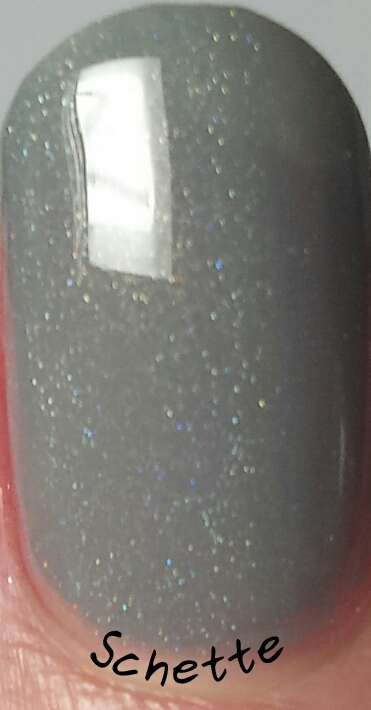 Bilan
Encore une fois, je trouve ces vernis parfait. Si vous êtes à la recherche de jelly pastel, vous avez trouvé les perles rares !
Mon petit chouchou, c'est le violet, et vous ?
Vous pouvez toujours rejoindre le
groupe de fans Carpe Noctem
.
Once again, I find this polish perfect. If you're in search of pastel jelly, you find your graal !
My little favorite is the purple, what about you ?
You can join the
fan group Carpe Noctem
Schette, le 3 janvier 2015
Vous pourriez aussi aimer / You can also like :