Les vernis Octopus Party Nail Polish Shore Fire, Turk Boys et Sizzler
Vous pourrez trouver ces vernis sur
la boutique
.
You can find those polish at the shop .
Shore Fire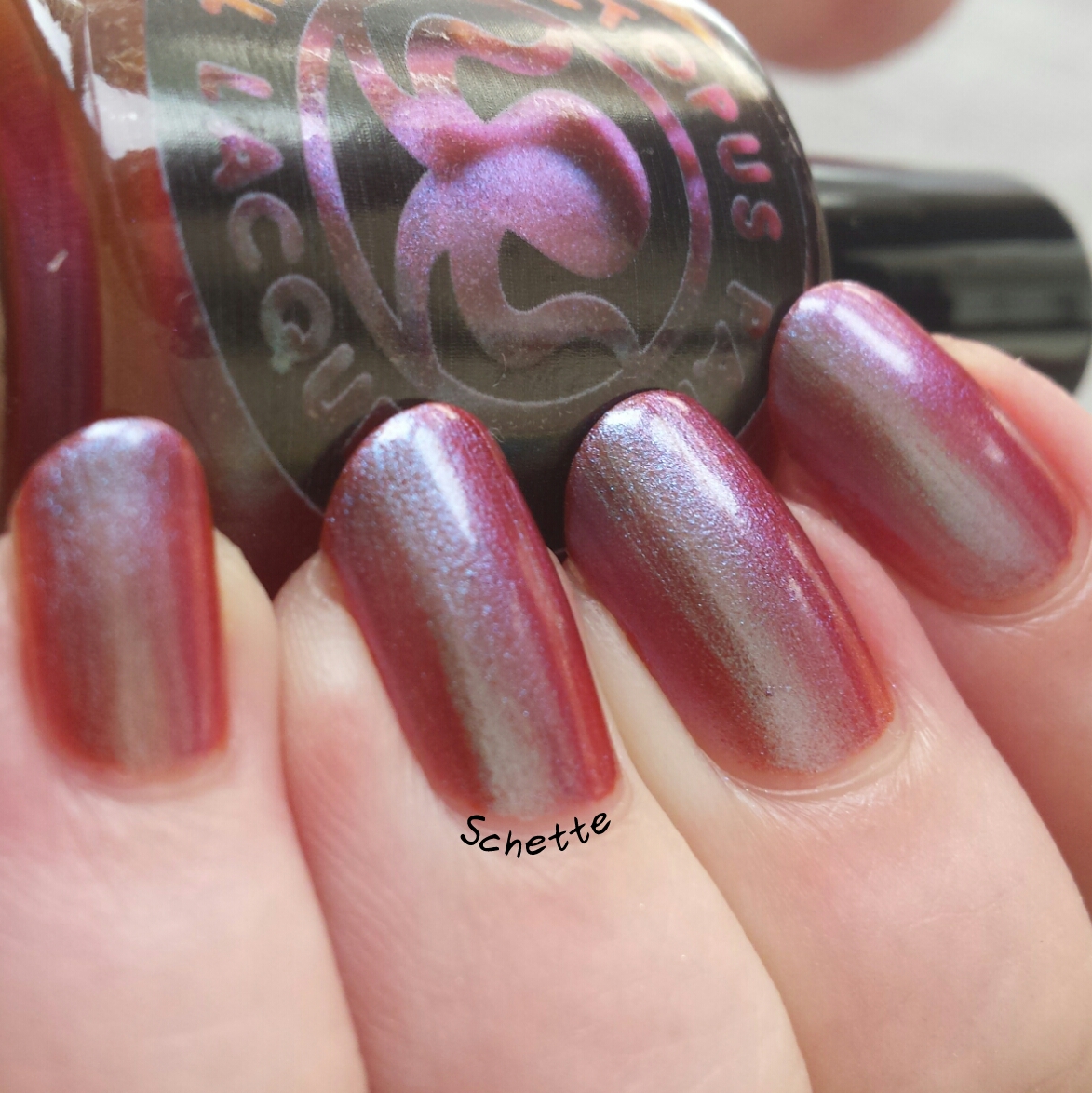 Shore fire est un vernis très particulier. Je n'ai jamais vu cette combinaison ailleurs. C'est un rouge - marron avec de multiples shimmer turquoise. Cela donne un rendu très original au vernis. Ici, il est posé en deux couches, sans top coat, et il est en indoor, sans soleil direct.
Shore fire is a very particular polish. I have never seen this combinaison elsewhere. It's a red-brown with a lot of teal shimmer. This gives a finish very original to the polish. Here, it's worn in two coats, without top coat, and picture is taken indoo without direct light..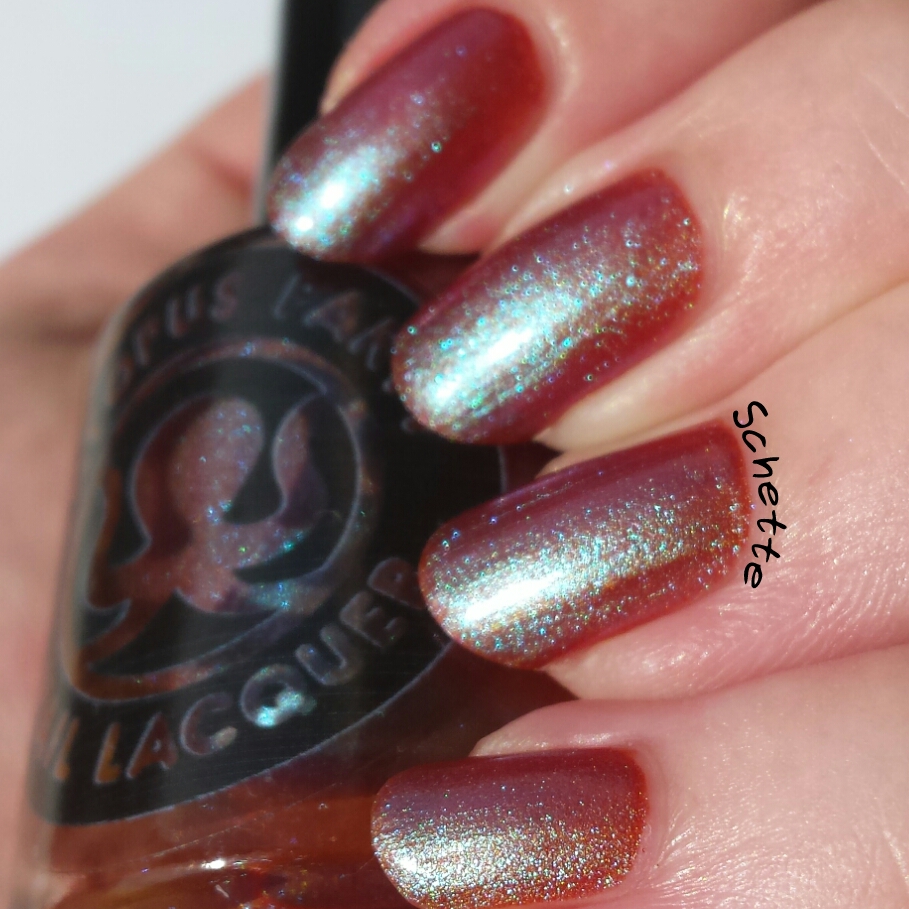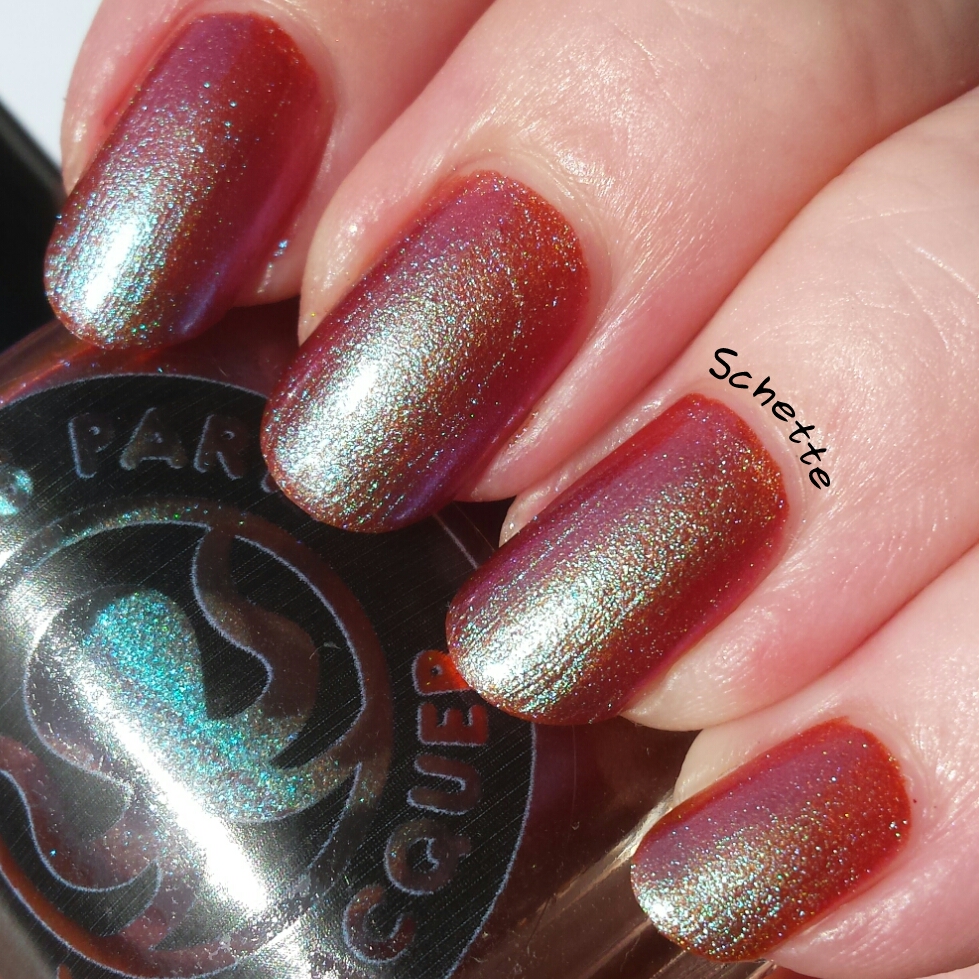 Ici, l'autre facette du vernis, sous lumière artificielle, il nous montre ses petits shimmer.
Here, The other look, under artificial light, it shows its little shimmer.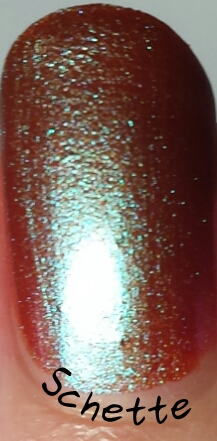 Turk Boys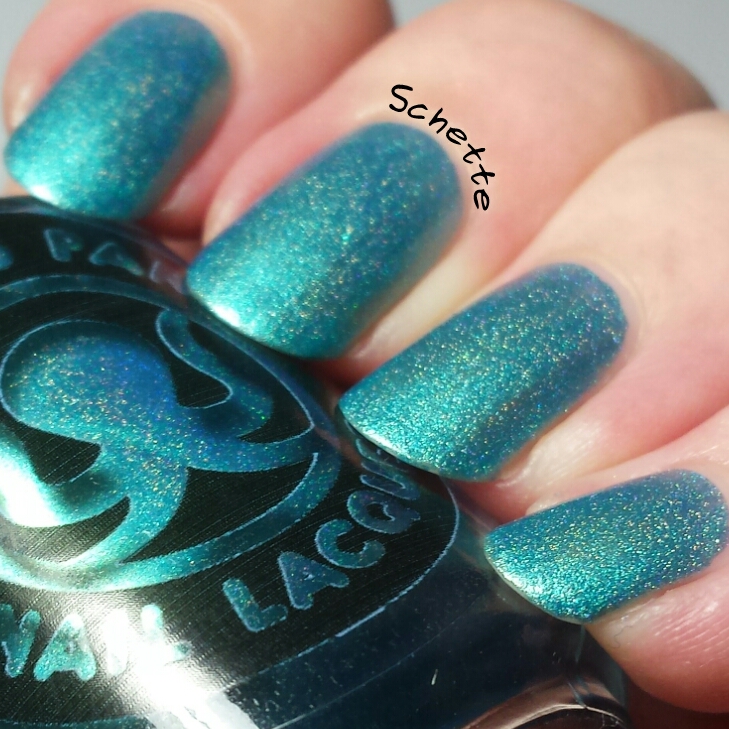 Turk boys est un de ces petits vernis que j'appelle merveille. Il ressemble un peu à Ocean Potion, un poil plus foncé. Il a ce finish metalique tout en ayant une superbe couleur qui me fait craquer.
Turk boys is one of this little polish that I call wonder. It looks a little like Ocean Potion, a little more dark. It has this metalic finish and this wonderfull color that made me crazy.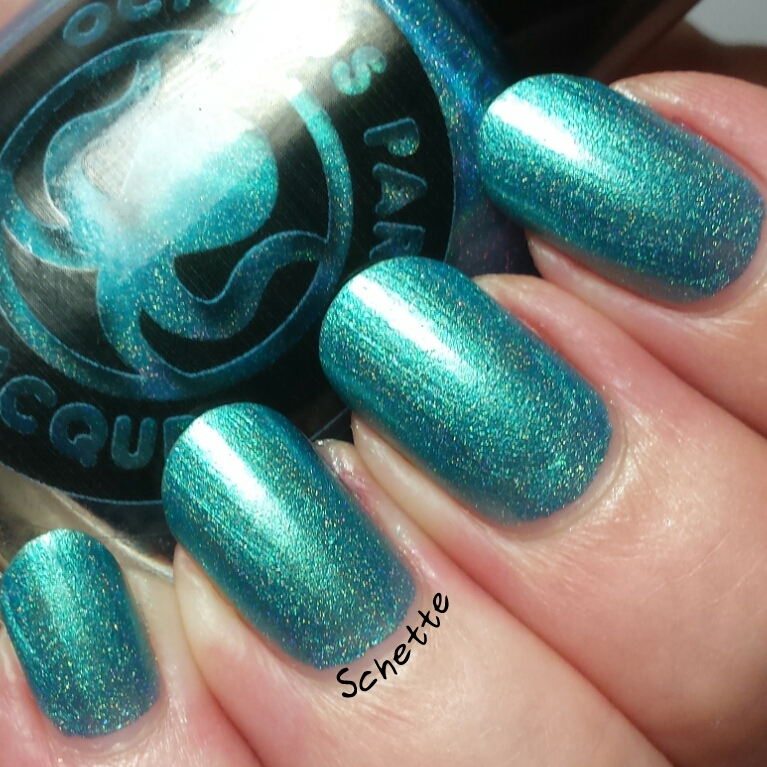 Il est appliqué en deux couches sans top coat, et la formule est pafaite.
Tt's applied on two coats without top coat and the formula is perfect.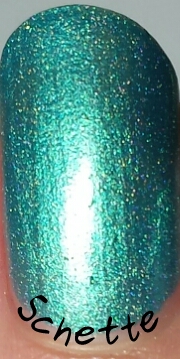 Sizzler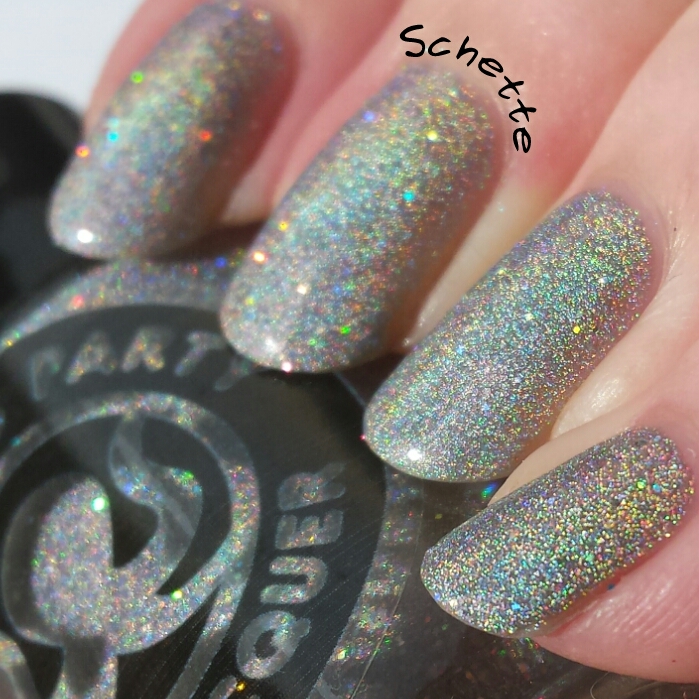 Sizzler est un vernis parfait si vous êtes fan de tout ce qui brille. C'est un vernis gris holo avec des paillettes holos. Je ne suis pas habituellement fan de ce genre de couleurs, mais il m'a bien plu. Ici il est en plein soleil, on peut voir comment il brille.
Sizzler is a perfect polish if you like what sparkles. It's a gray plolish with micro glitter holo. I'm not usually fan of this kind of colors, but I enjoy this one. Here, picture is taken in full sun, we can see the sparkles.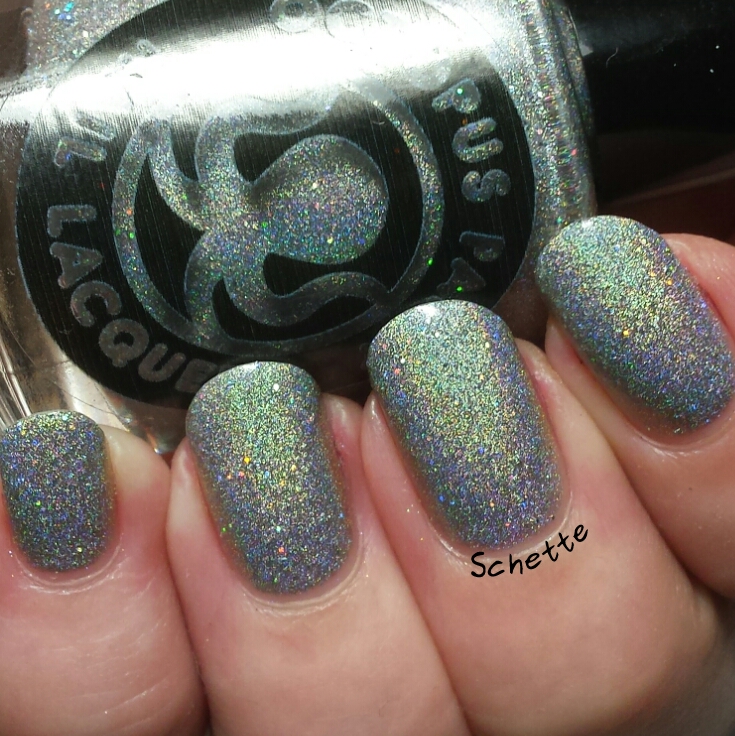 Ici, une photo sous lumière artificielle. Il n'est pas du tout comme ça en vrai, il ressemble vraiment à la première photo.
Here, there is a picture under artificial light. This picture is not acurrate at all. It looks really like the first one.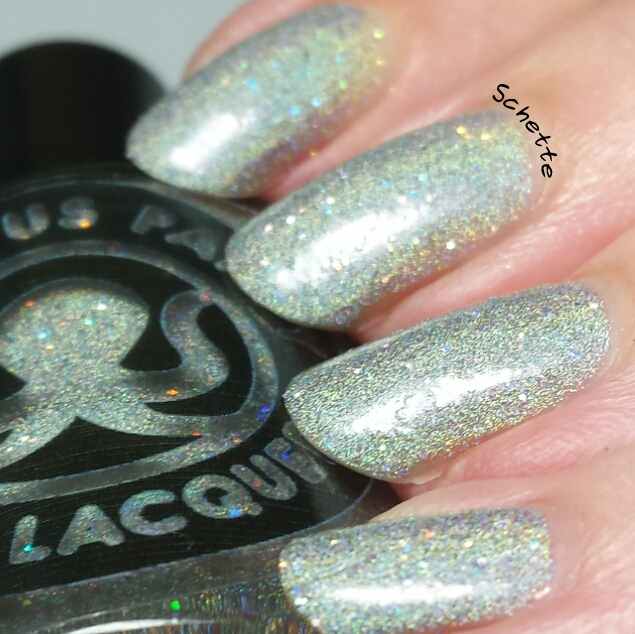 Comme les autres, il est appliqué en deux couches sans top coat, et la formule est pafaite.
Like Willa, it's applied on two coats without top coat and the formula is perfect.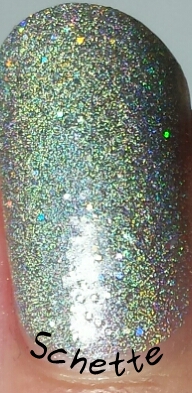 Bilan
Je vous avais déjà parlé de la marque à la pieuvre avec mon petit chouchou
Twice as Ice
et surtout ma collaboration avec Dave
On a cliff by the sea
. Je suis à nouveau bluffé par ses vernis, à la fois originaux et parfaits en application.
Si vous avez aimé ces vernis sachez qu'il sont à gagner sur le blog
ici
I already talk you about this brand with Octopus with my little favorite Twice as Ice and also my stunning collaboration with Dave On a cliff by the sea. I'm once again stunned by his polish, both original and perfect to apply.
If you liked those polishes, they are part of my giveaway here.
Schette, le 2 aout 2014
Vous pourriez aussi aimer / You can also like :