Les vernis Octopus Party Nail Lacquer The Gold Crush Duo
Vous pourrez trouver la marque sur la
boutique
.
You can find this brand on the shop.


PRESS SAMPLE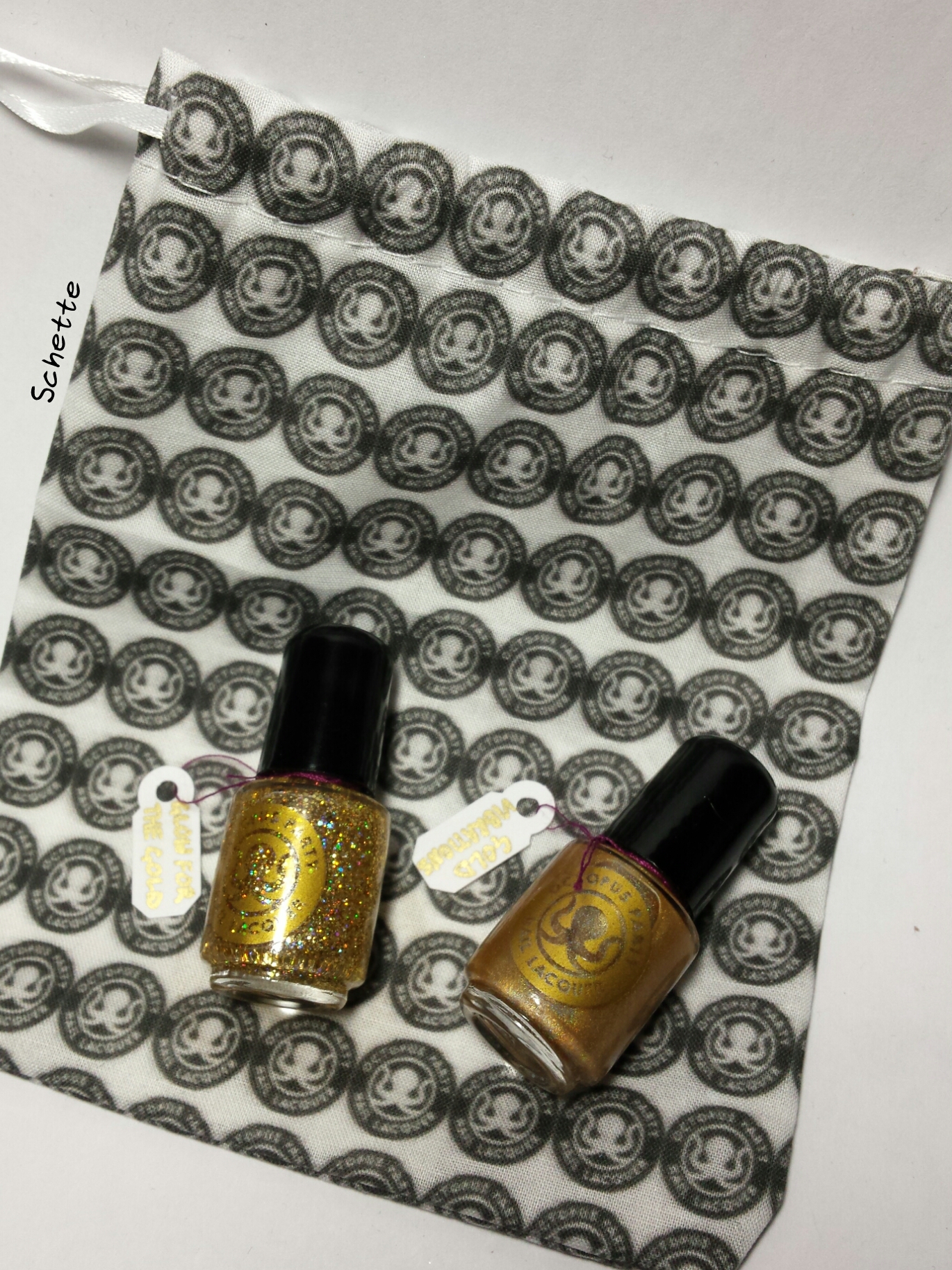 Le Gold Crush Duo est composé d'un vernis holo doré, d'un vernis pailleté holo ainsi que d'une pochette aux couleurs de la marque. Il y a également un autocollant que j'ai oublié de mettre sur la photo.
The Gold Crush Duo is composed of a golden holo polish, a golden glittering topper and a pouch with the brand logo. There is also a sticker of the brand but I forgot to put it on the picture.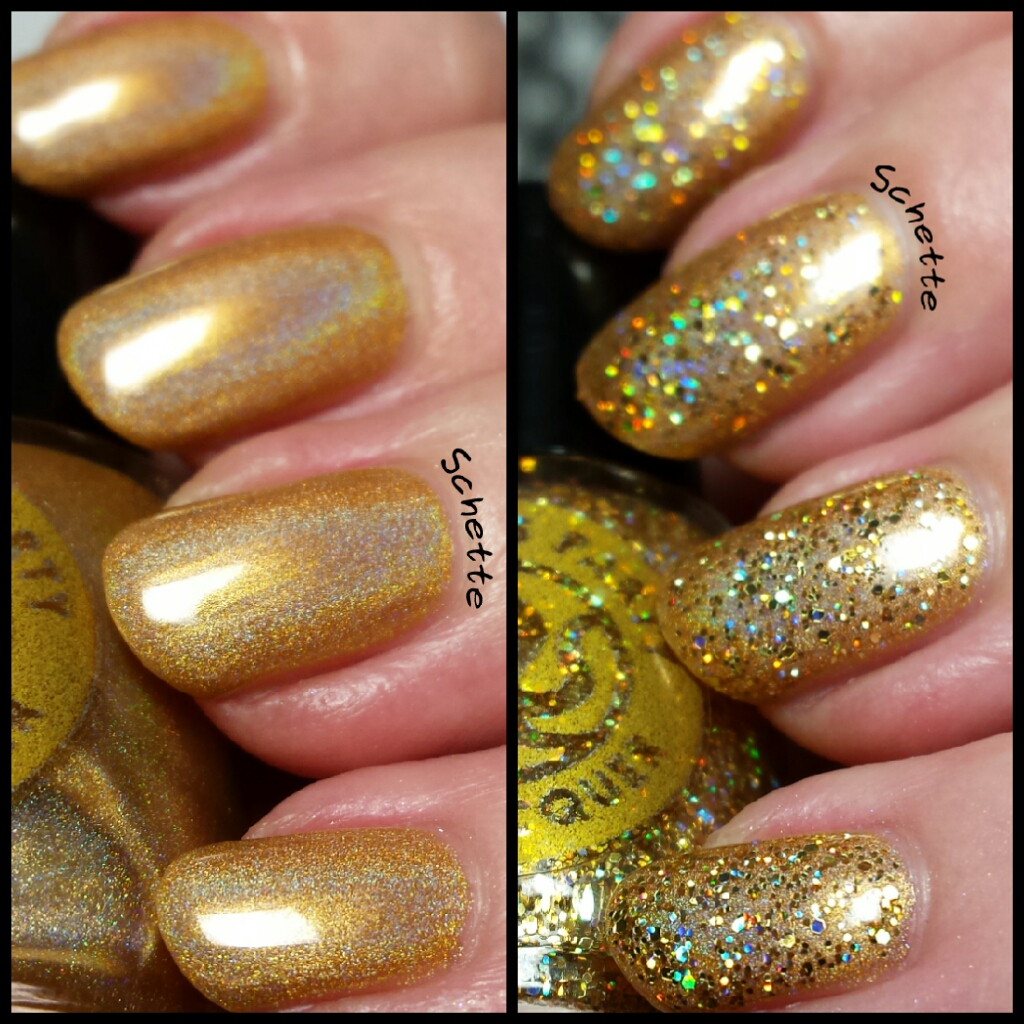 Gold Vibrations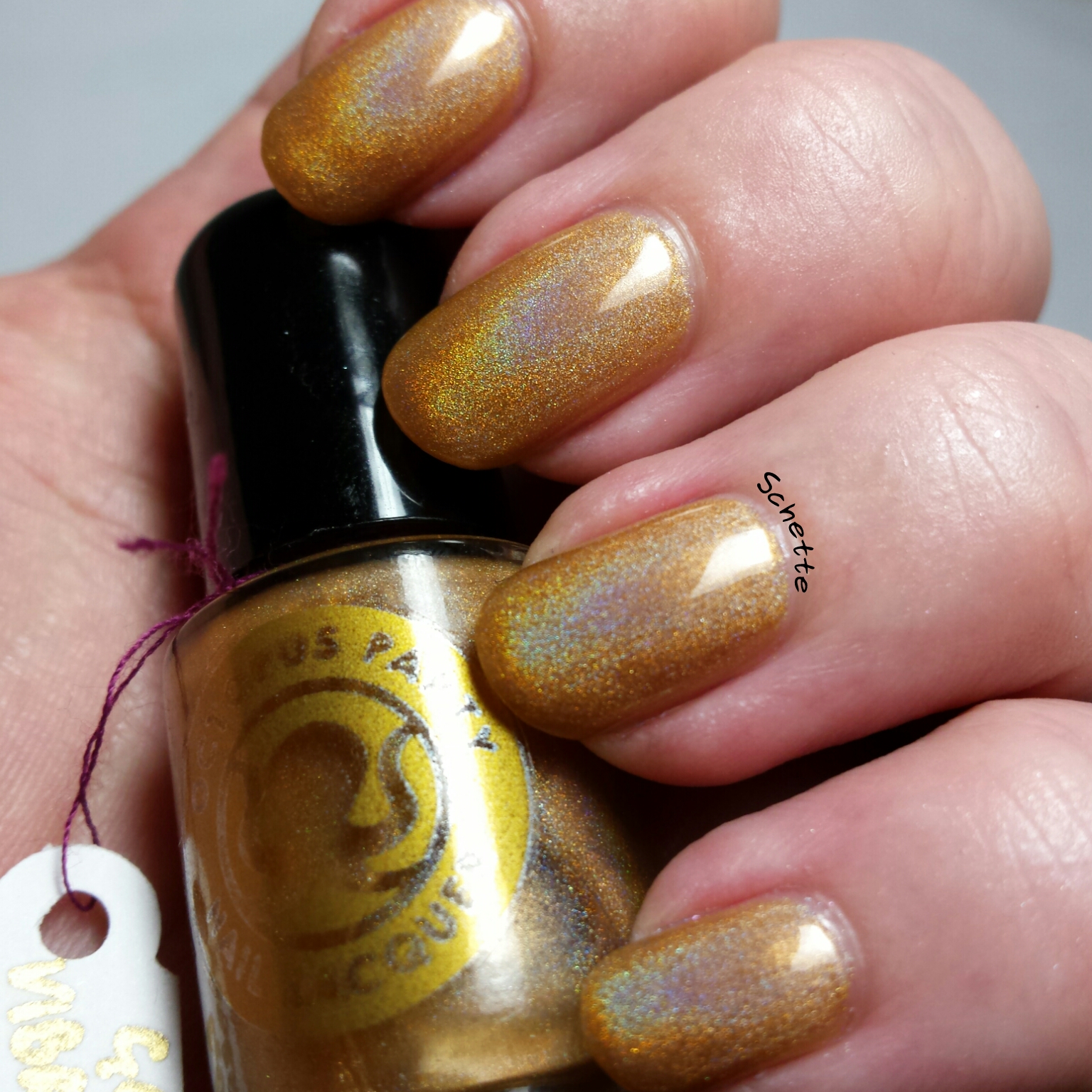 Gold Vibrations est un vernis doré holo. Je l'ai posé en trois couches sans top coat. Rien à redire sur la pose, parfaite comme toujours.
Gold Vibrations is a golden holo polish. I use three coats without top coat. The application is perfect, like always with Octopus.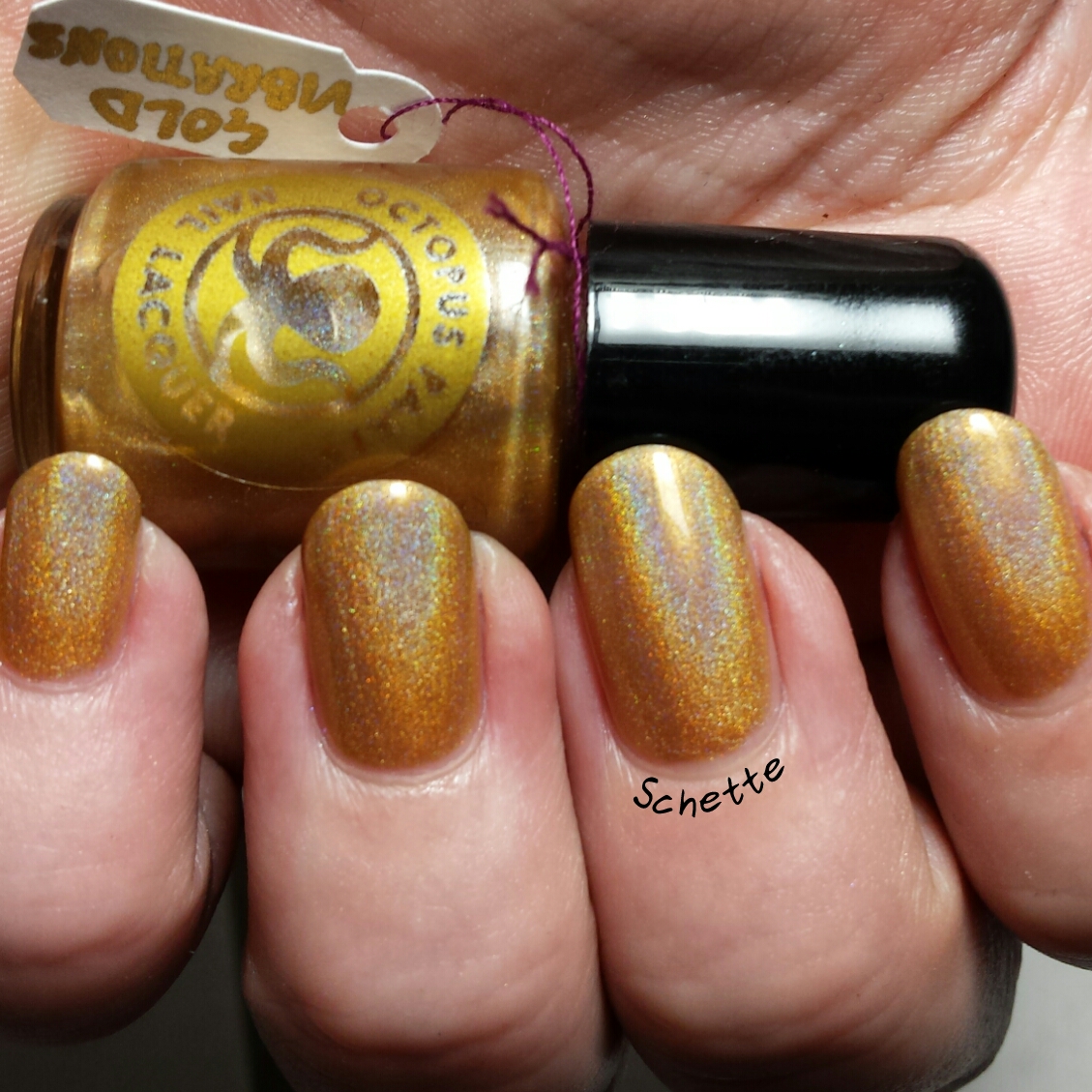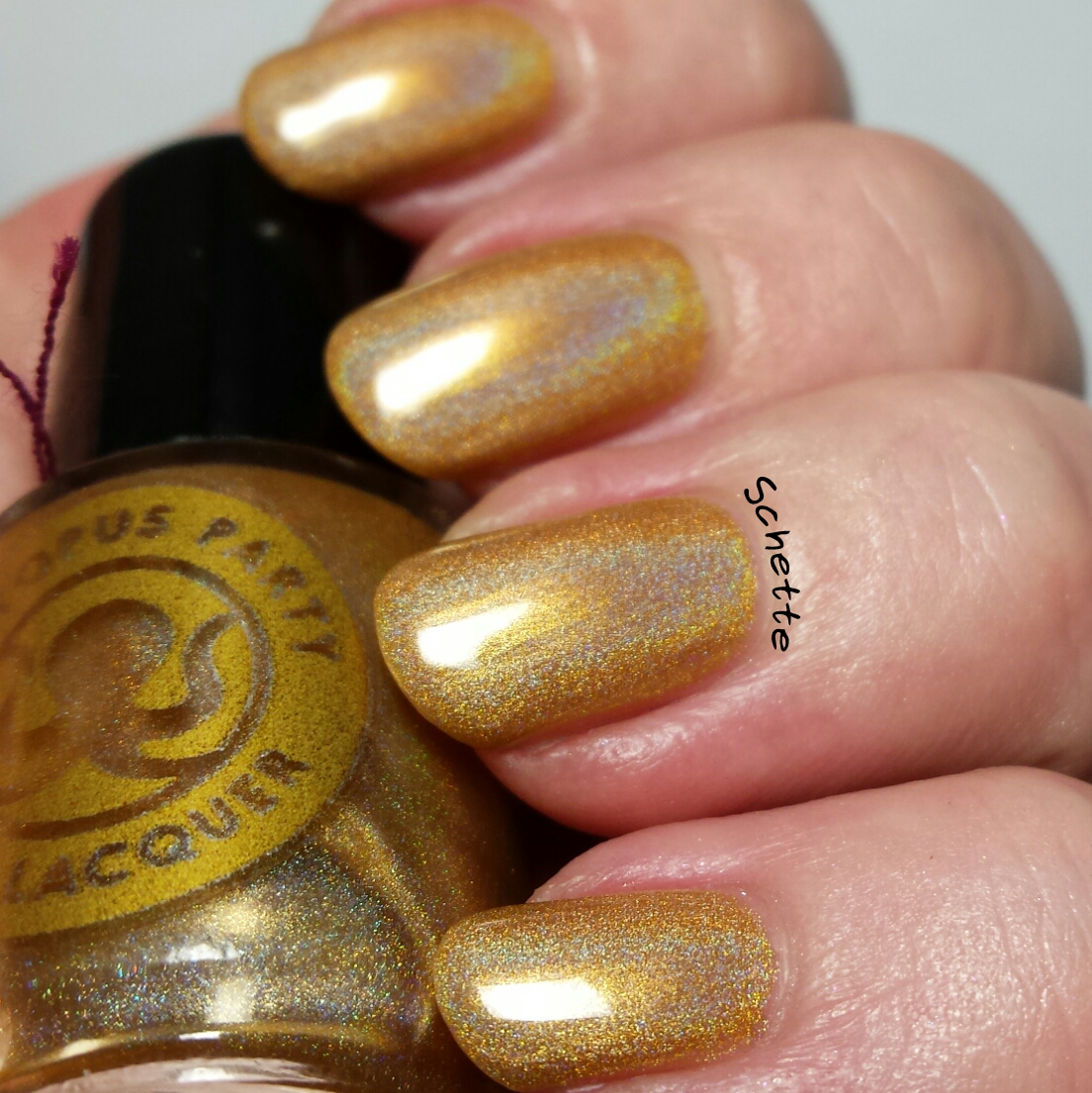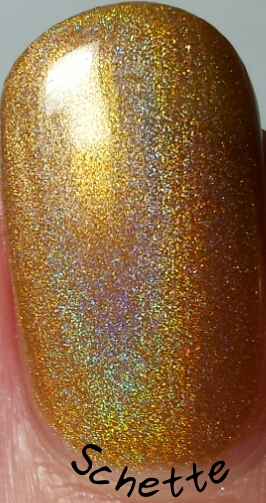 Glow for the Gold
Glow for the gold est un topper doré holo. Je l'ai posé en une couche plus top coat sur le précédent.
Glow for the gold is a golden topper holo. I worn one coat plus top coat over the previous.
Dave adore le bling-bling. Comme avec sa petite merveille
Sizzler
Dave loves bling-bling. Like with his wonderfull Sizzler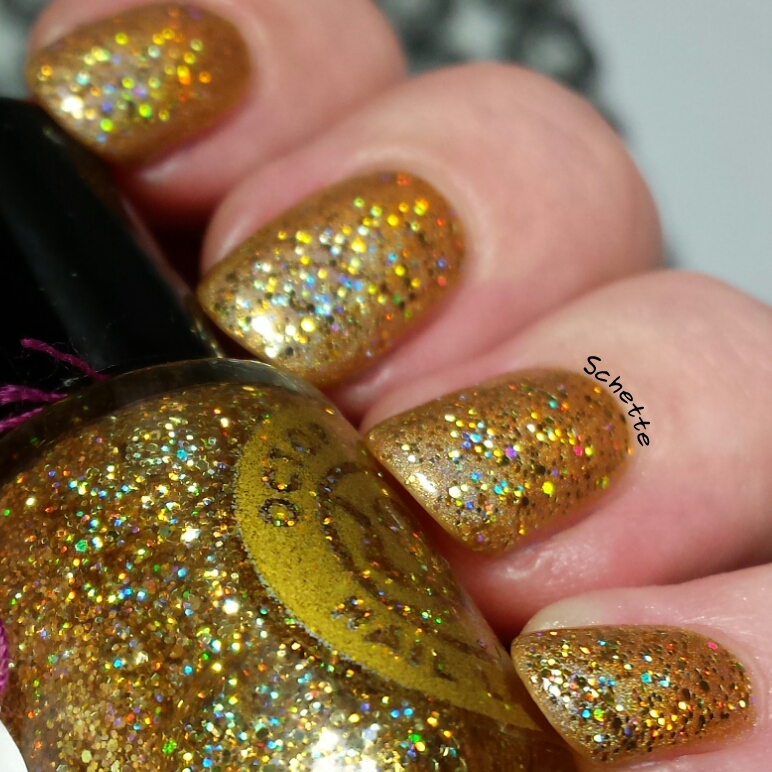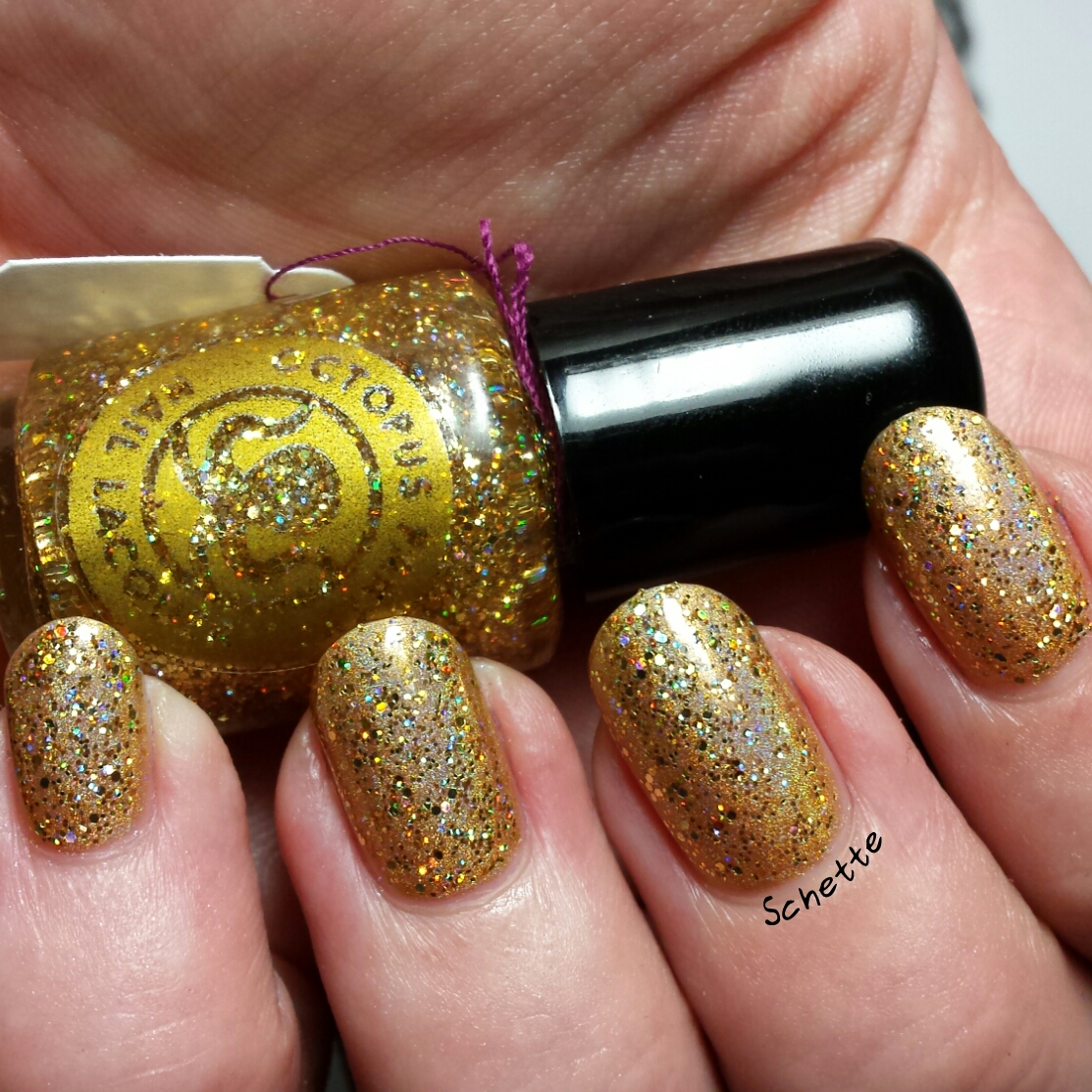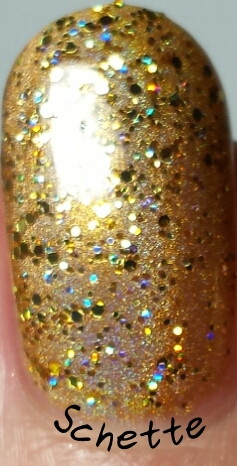 Bilan
Le duo était disponible en édition limitée en full et en mini. Malheureusement, il n'est plus disponible. La faute à la poste de ne pas avoir pu vous les présenter avant !
The duo was available in limited edition in both full or mini size. Unfortunatly, it's not longer available. Damned Post for not letting me present them !
Schette, le 15 septembre 2014
Vous pourriez aussi aimer / You can also like :