Le vernis Too Fancy Lacquer Lake Como
Vous pourrez trouver cette marque sur la
boutique
.
You can find this brand on the shop .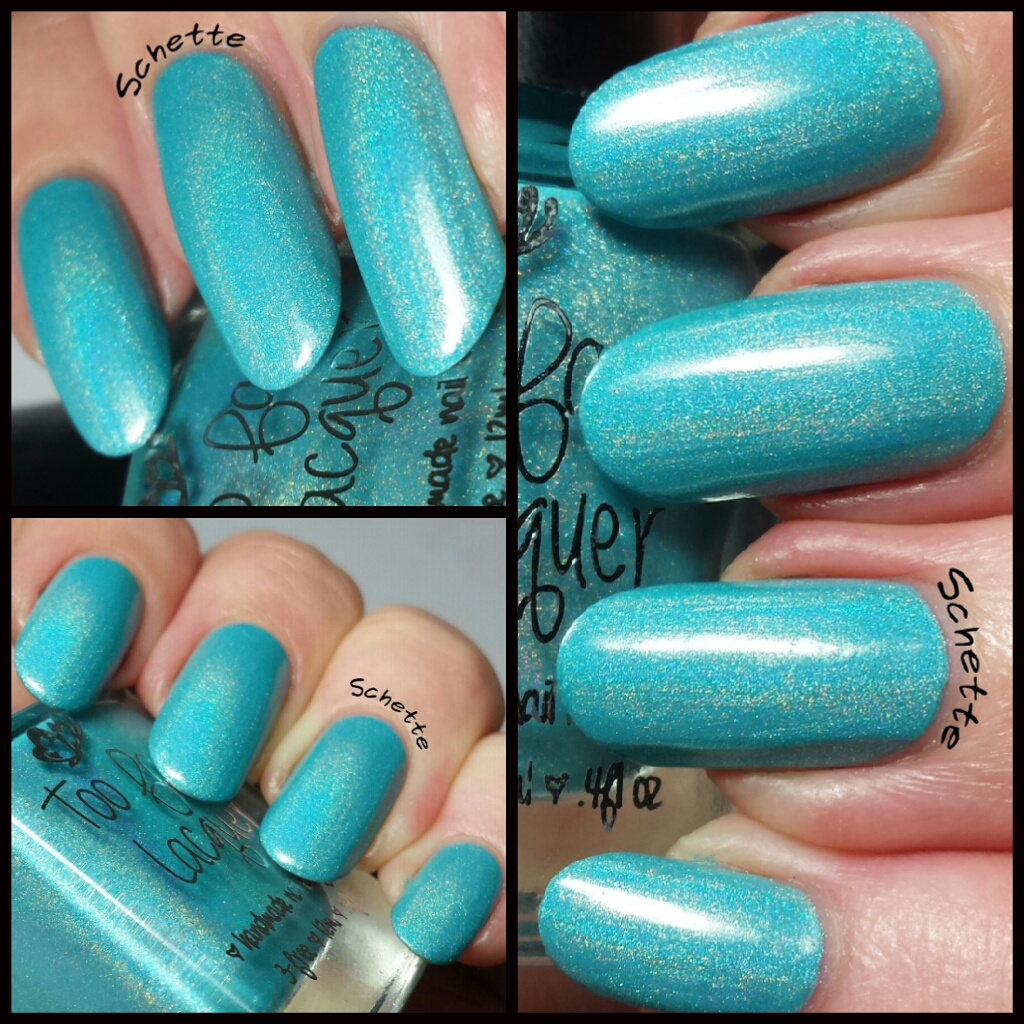 Ma petite photo récapitulative.
My picture sommary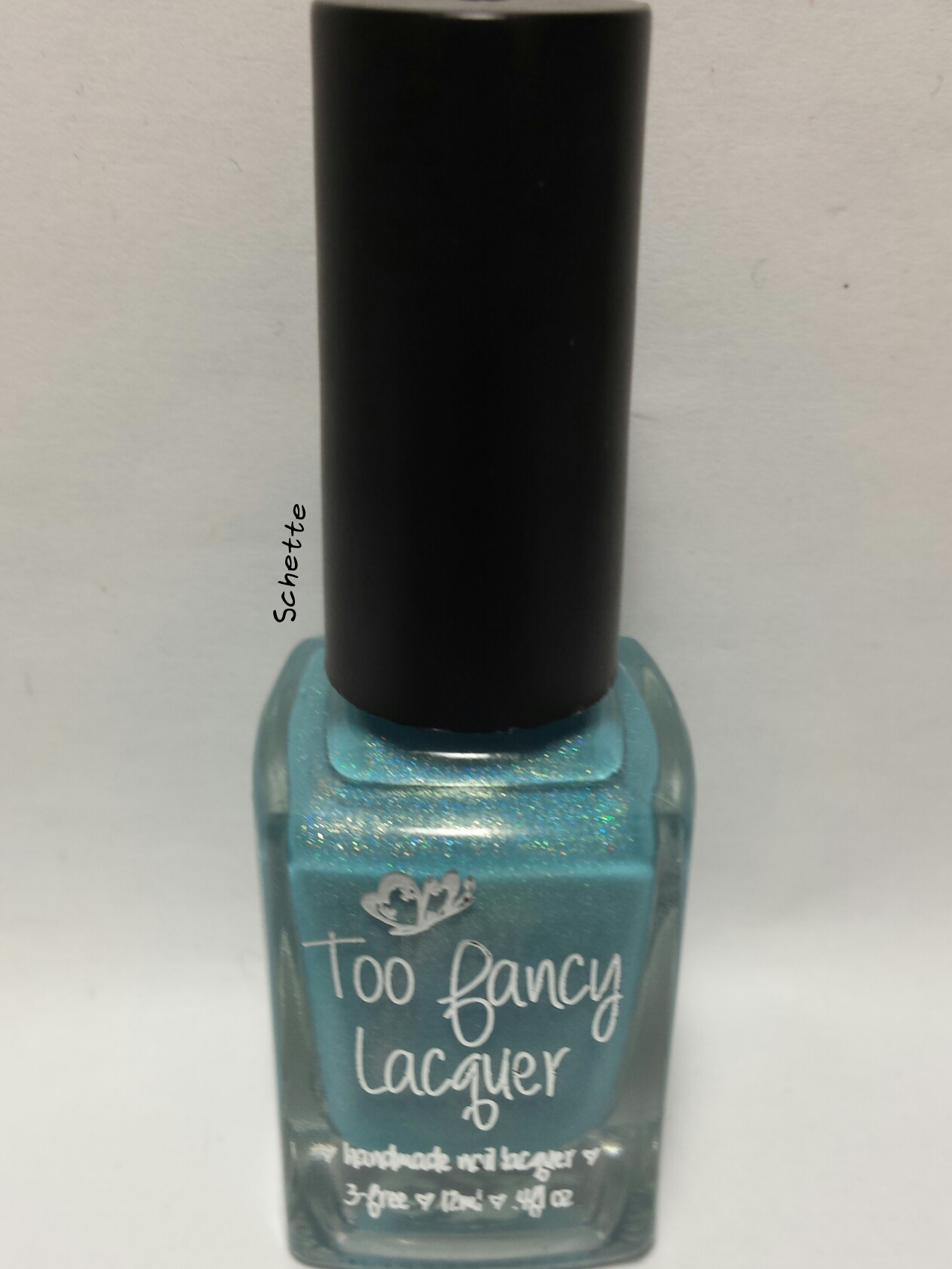 C'est un vernis bleu pastel holographique.
It's a blue pastel holographic polish.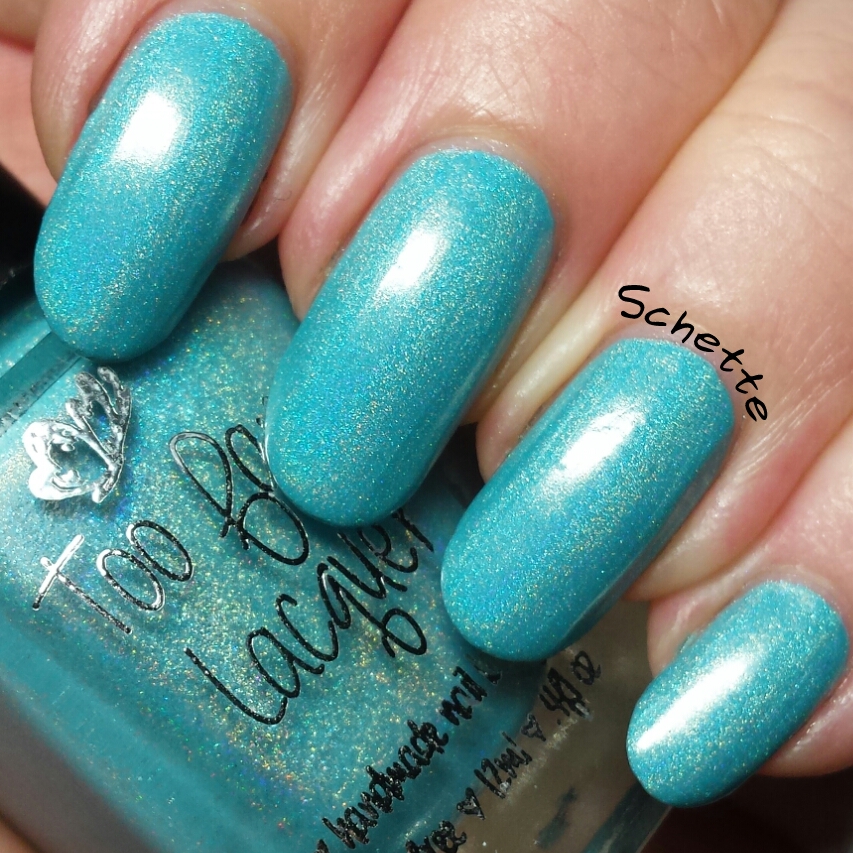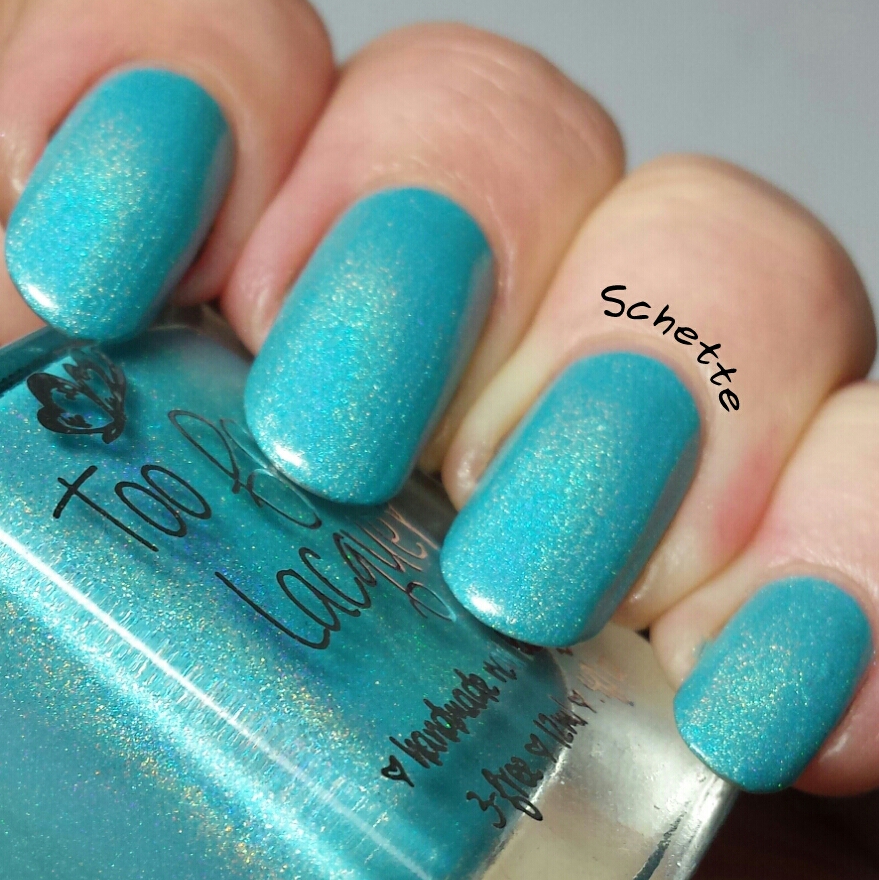 Le vernis est ultra lumineux et on y voit le holo qui pointe le bout de son nez. Je le trouve absolument superbe et je suis super contente du rendu.
The polish is ultra luminous and we can see the holo pointing. I find it absolutely georgous and I'm really happy of the render.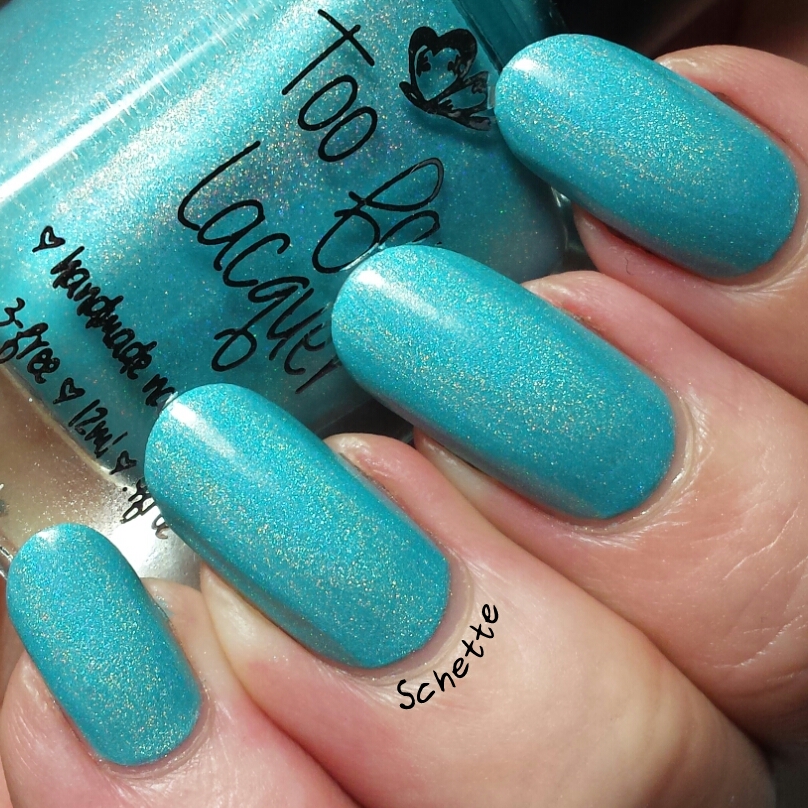 Je chante la chanson "le pull marine" depuis que je l'ai sur les ongles. Au soleil, il brille tellement que c'est vraiment épatant !
I'm singing an old french song about a pool since I have it on my nails. In the sun, it's so sparkly that it's stunning !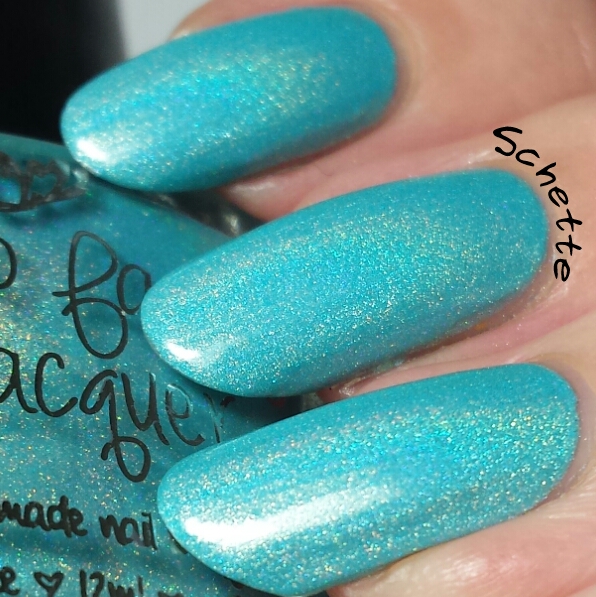 Holo, mon coeur fait boom !
Holo, my heart goes boom !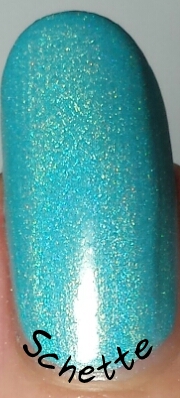 Le petit macro shot. Dites moi que ça ne vous laisse pas rêveuse ça ?
The little macro shot. Tell me you're not in love now ?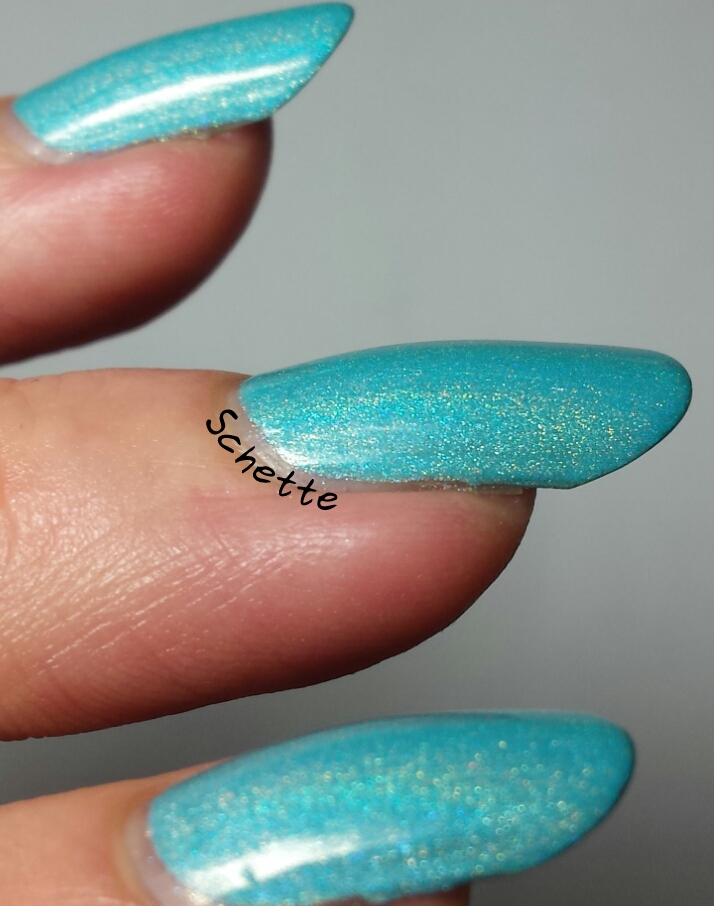 Un petit shot à l'ombre. En vrai la couleur est un peu plus bleue tout de même.
A little pic in the shade. In real life the color is more blue.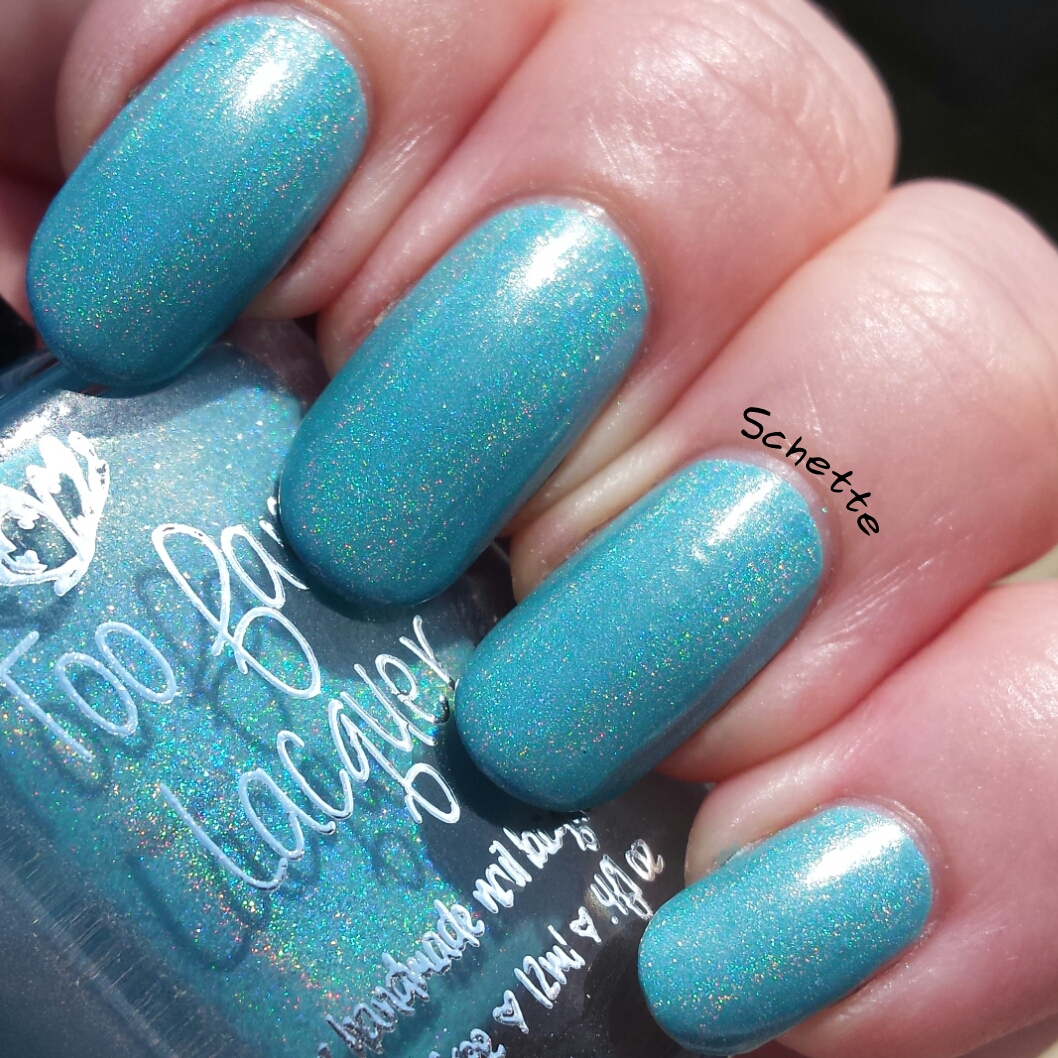 Quelques photos au soleil à présent.
Now some pictures in the sun.
Je suis vraiment amoureuse !
I'm really in love !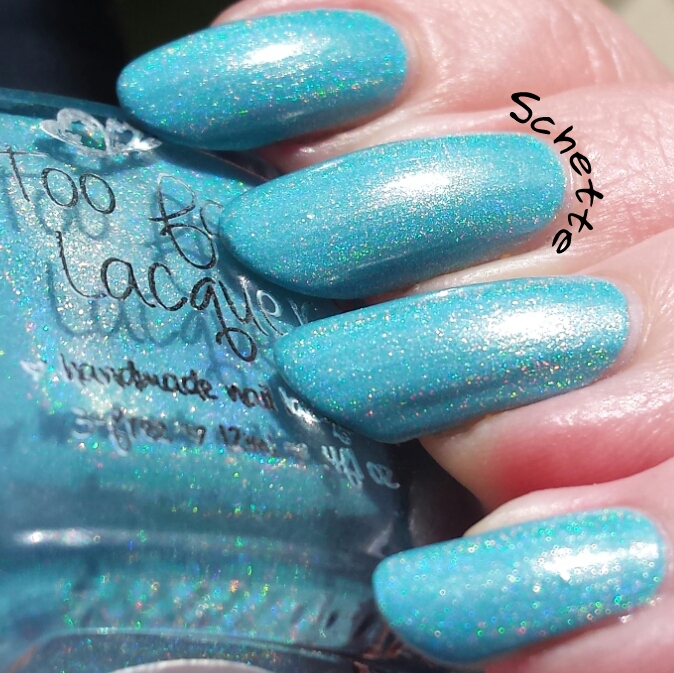 Bilan
Comme toujours le vernis est parfaitement opaque en une couche, mais j'en ai posé deux par habitude. Le séchage est ultra rapide et l'application facile.
As usually, the polish is opaq in one coat, but I put 2 because I'm used to. The dry is ultra fast and application smooth.
Vous pouvez également rejoindre notre
groupe de fan d'indies
Schette, le 20 avril 2014
Vous pourriez aussi aimer / You can also like :