Le vernis Velvet Nights de Too Fancy Lacquers
Vous pourrez trouver cette petite merveille sur la
boutique Dazzled exclusivement
You can find this pretty on the shop Dazzled (exlusive).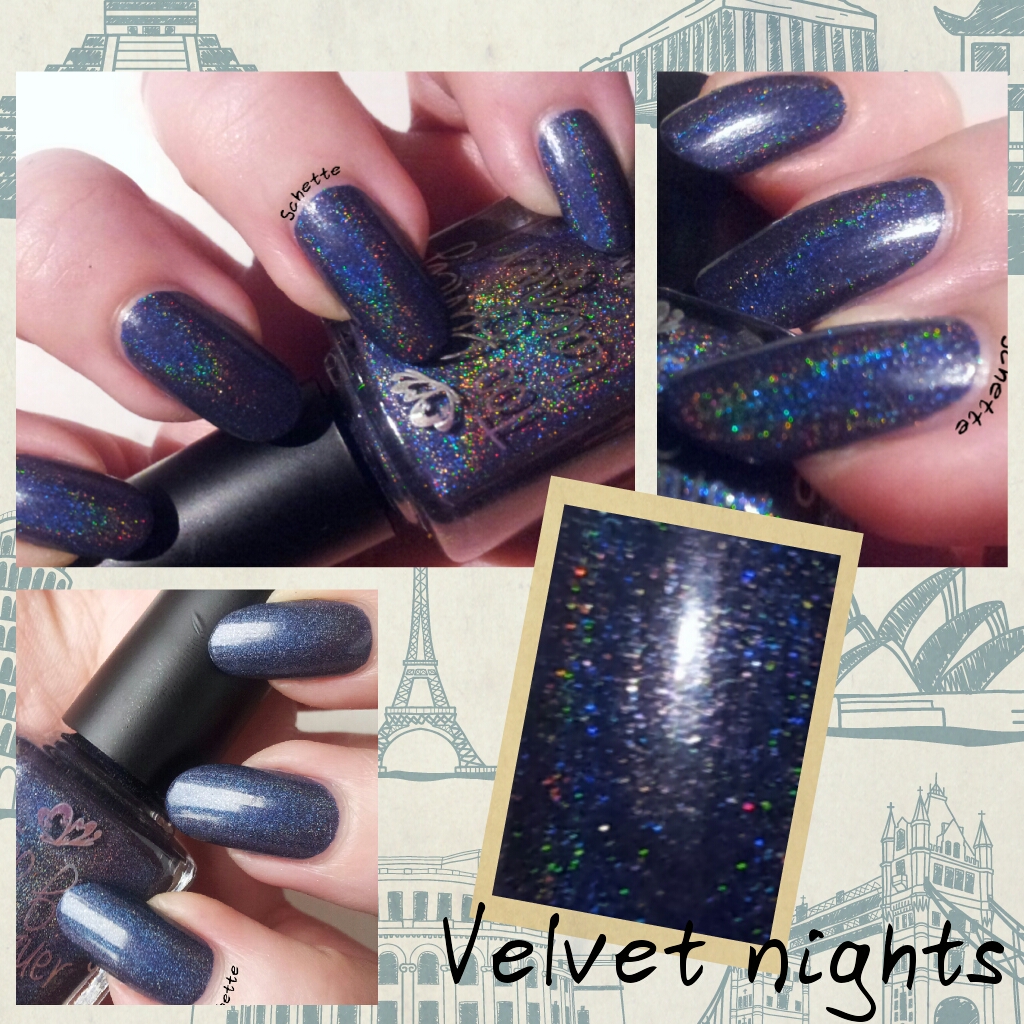 Ma petite photo récapitulative.
My picture sommary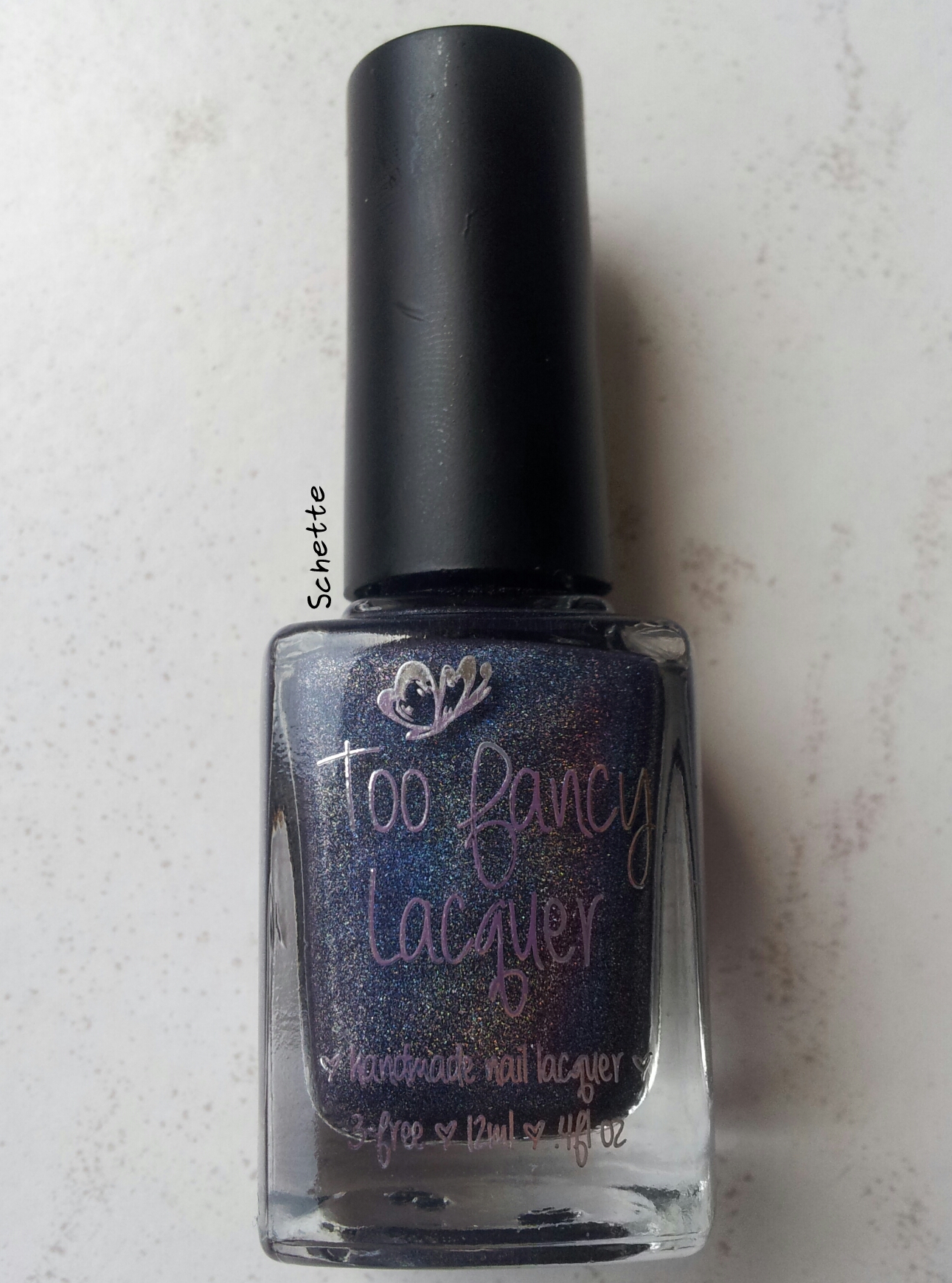 C'est un vernis bleu foncé holographique.
It's a dark blue holographic polish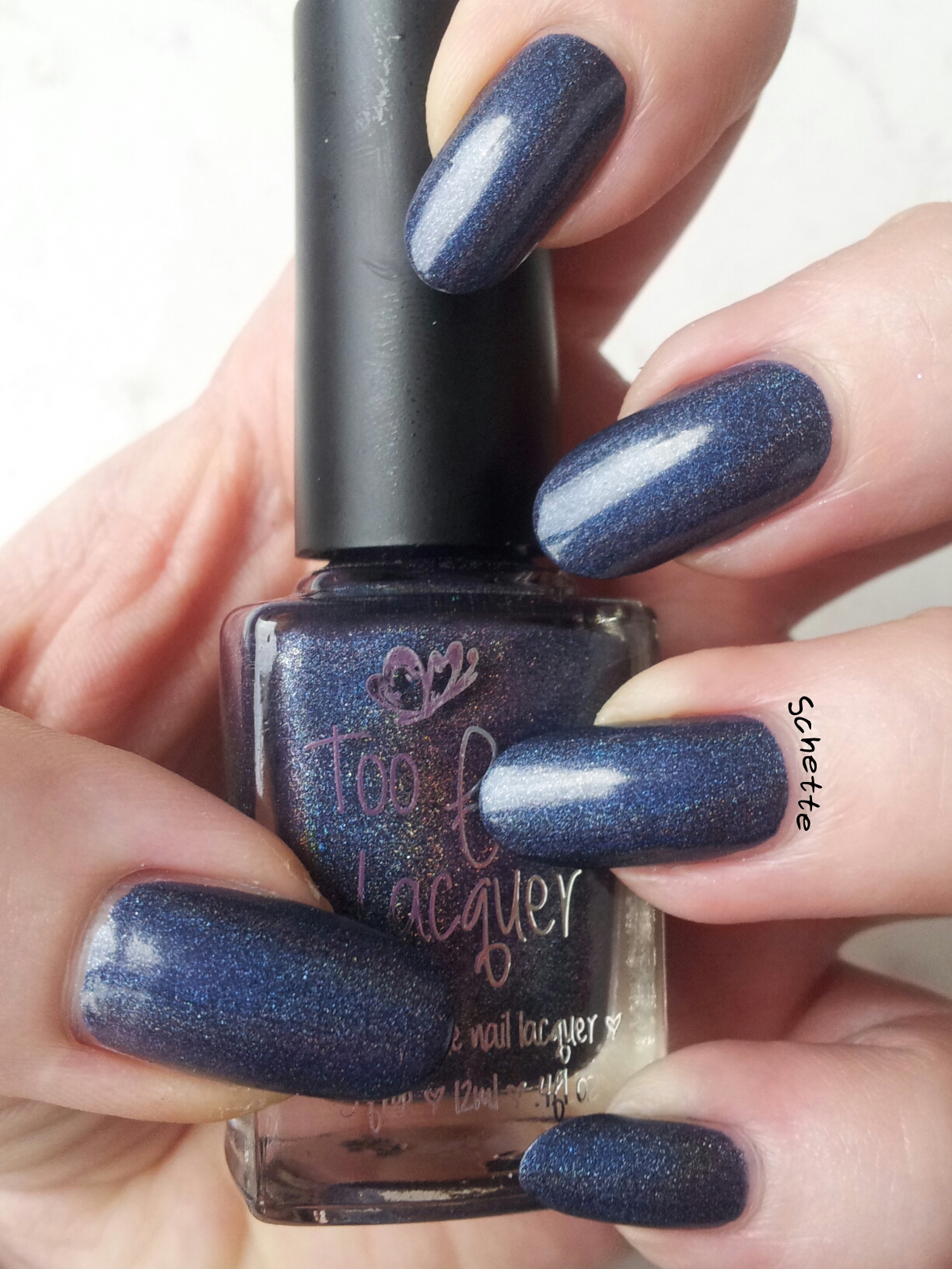 D'abord les photos en intérieur.
First picture inside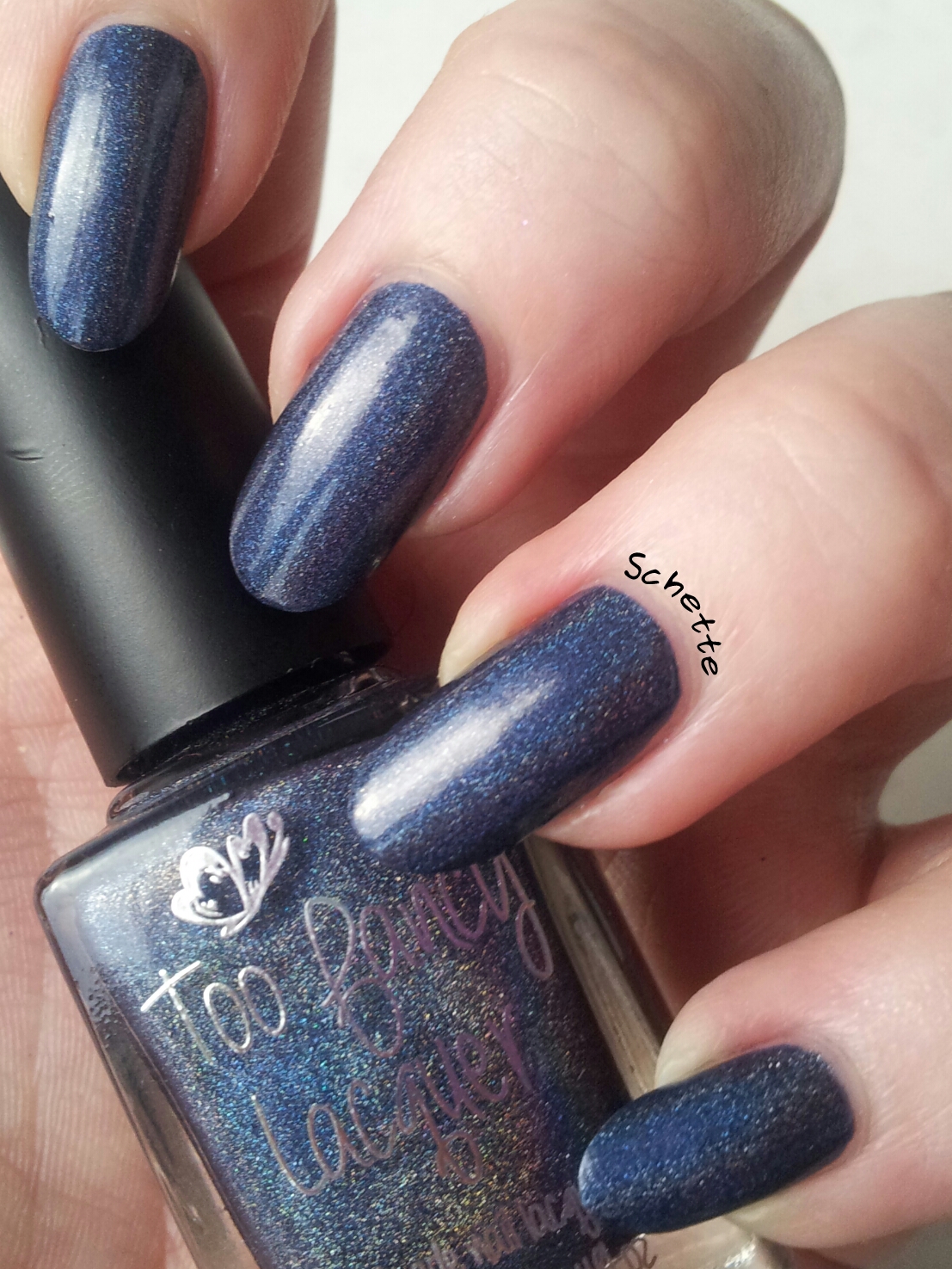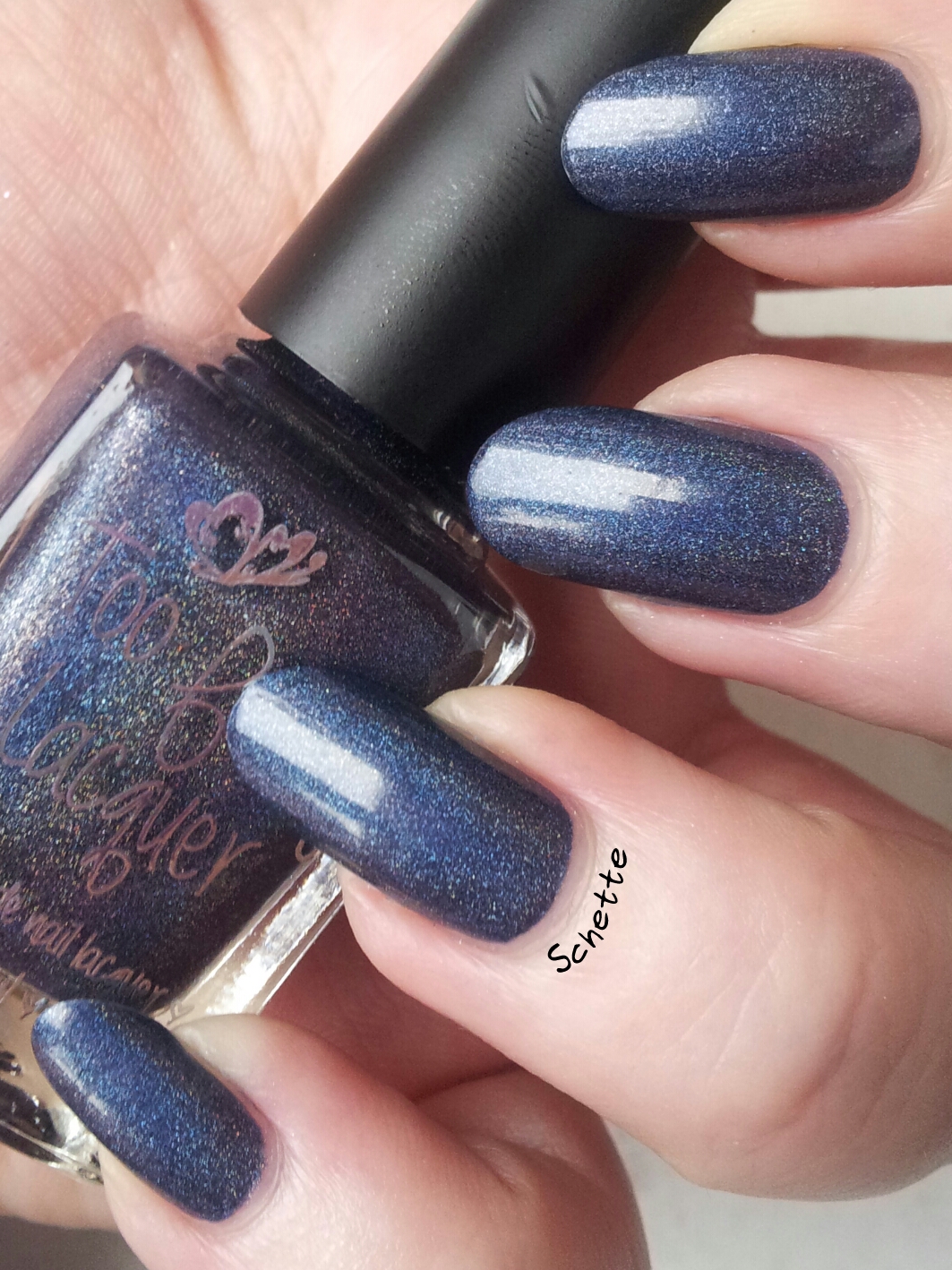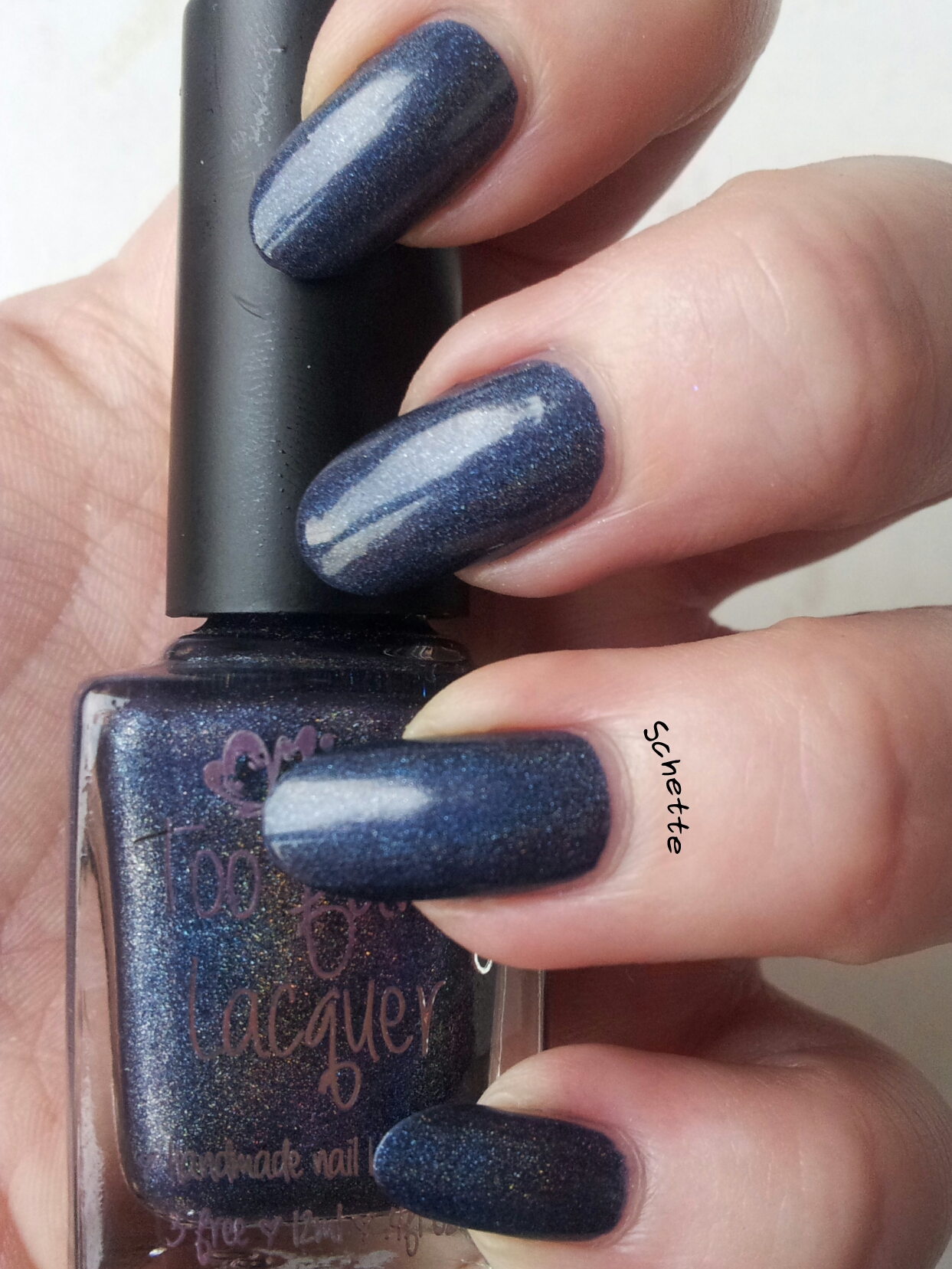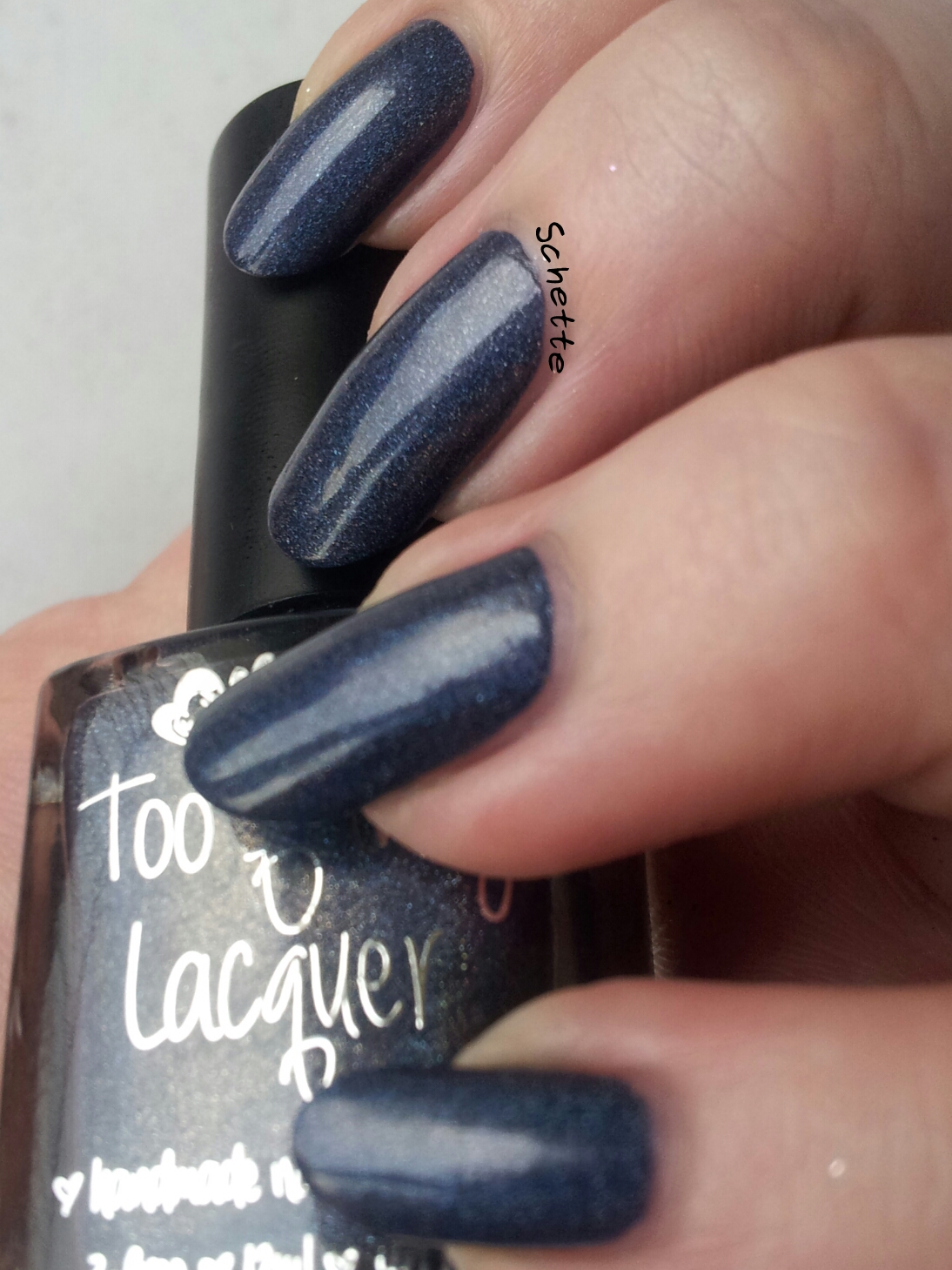 Les photos sous une lampe.
Now the picture with artificial light.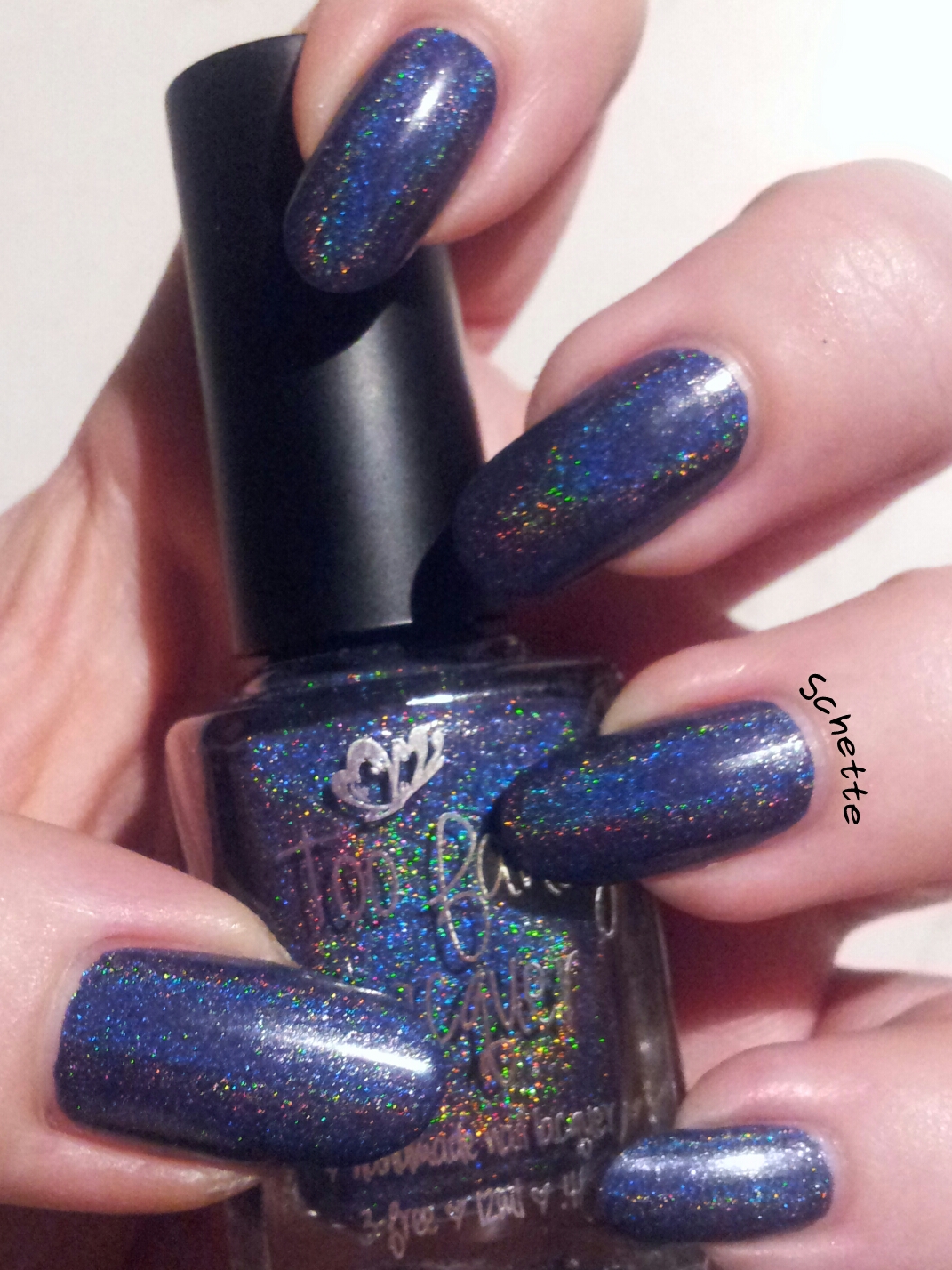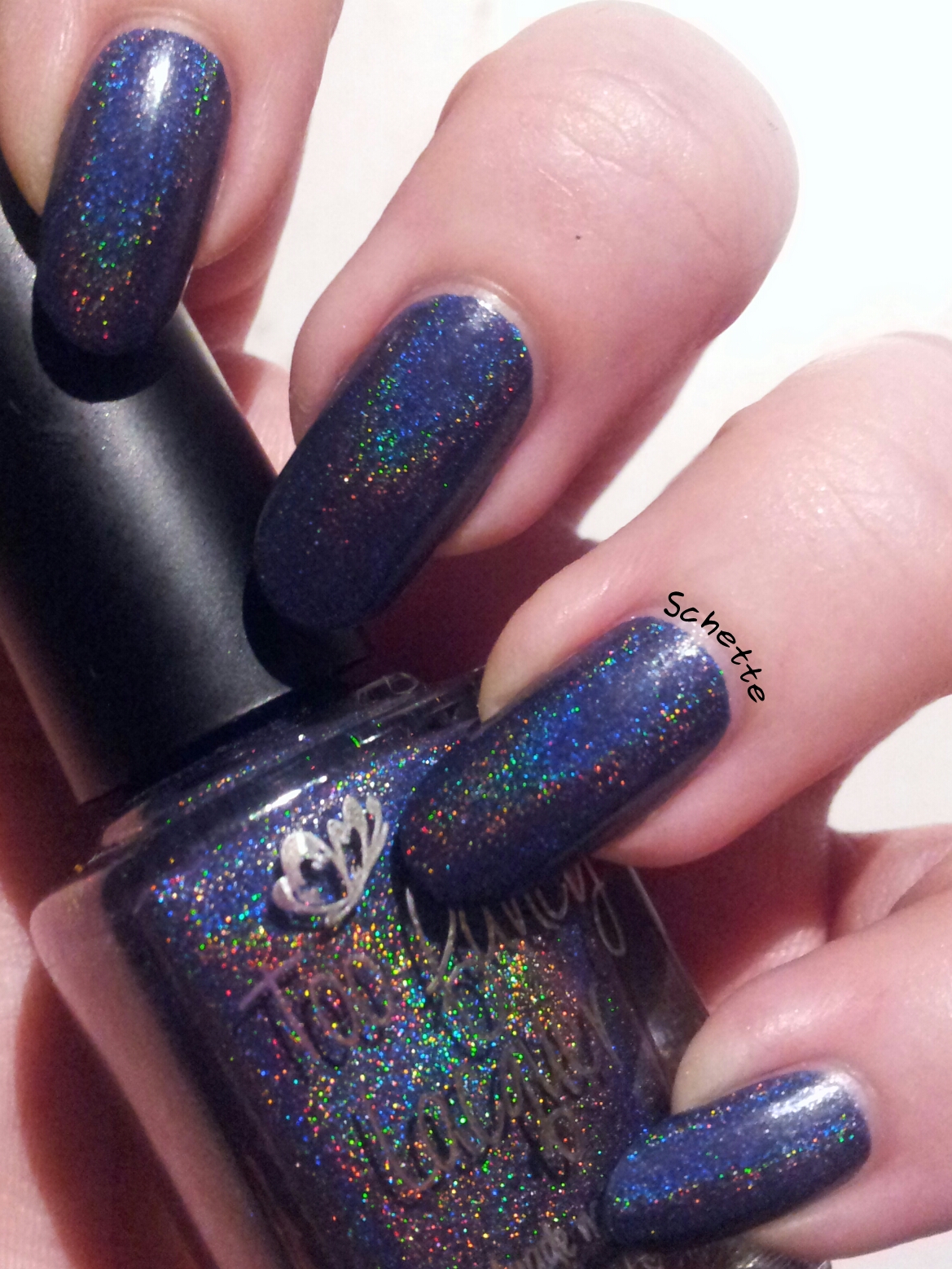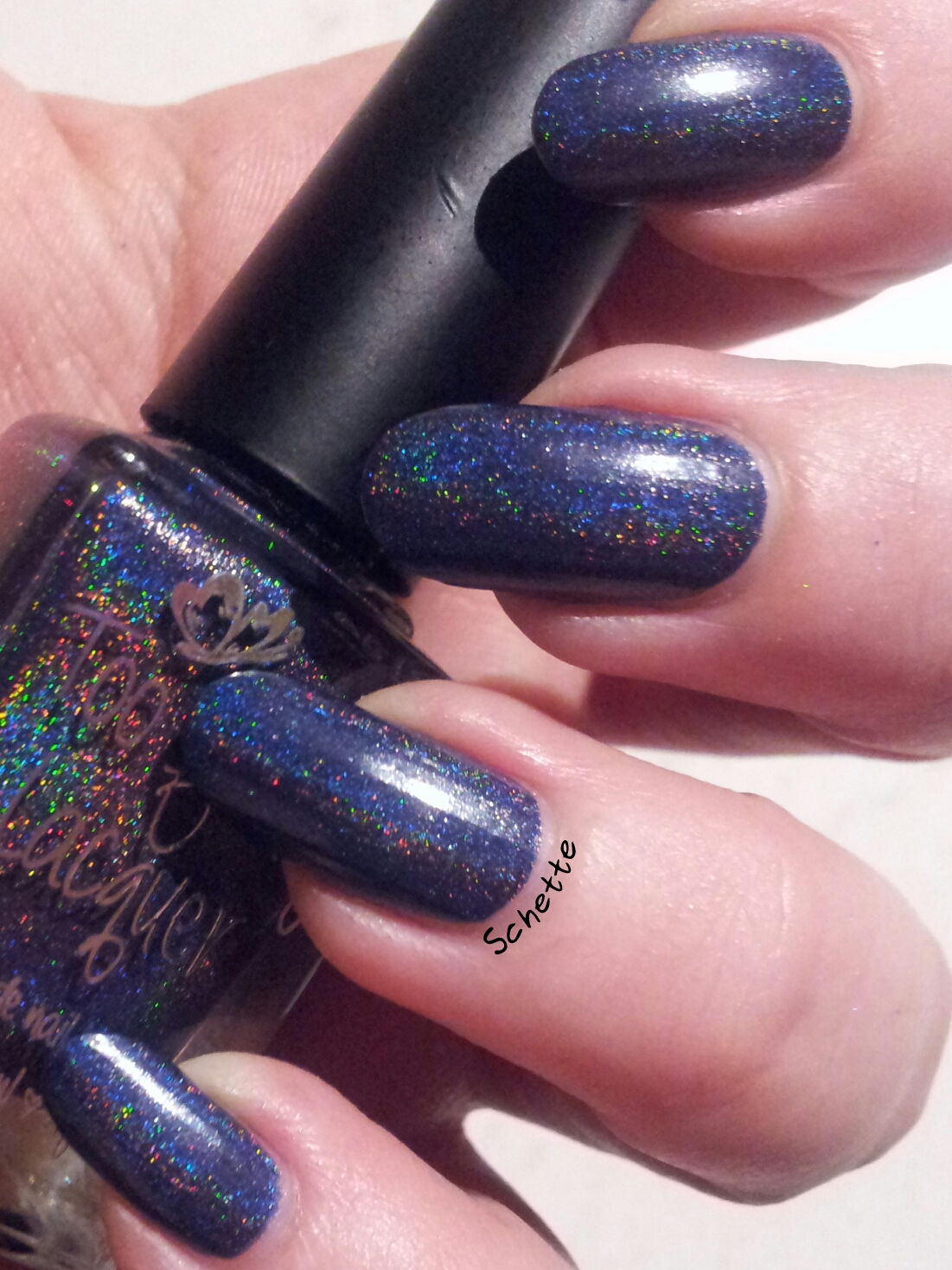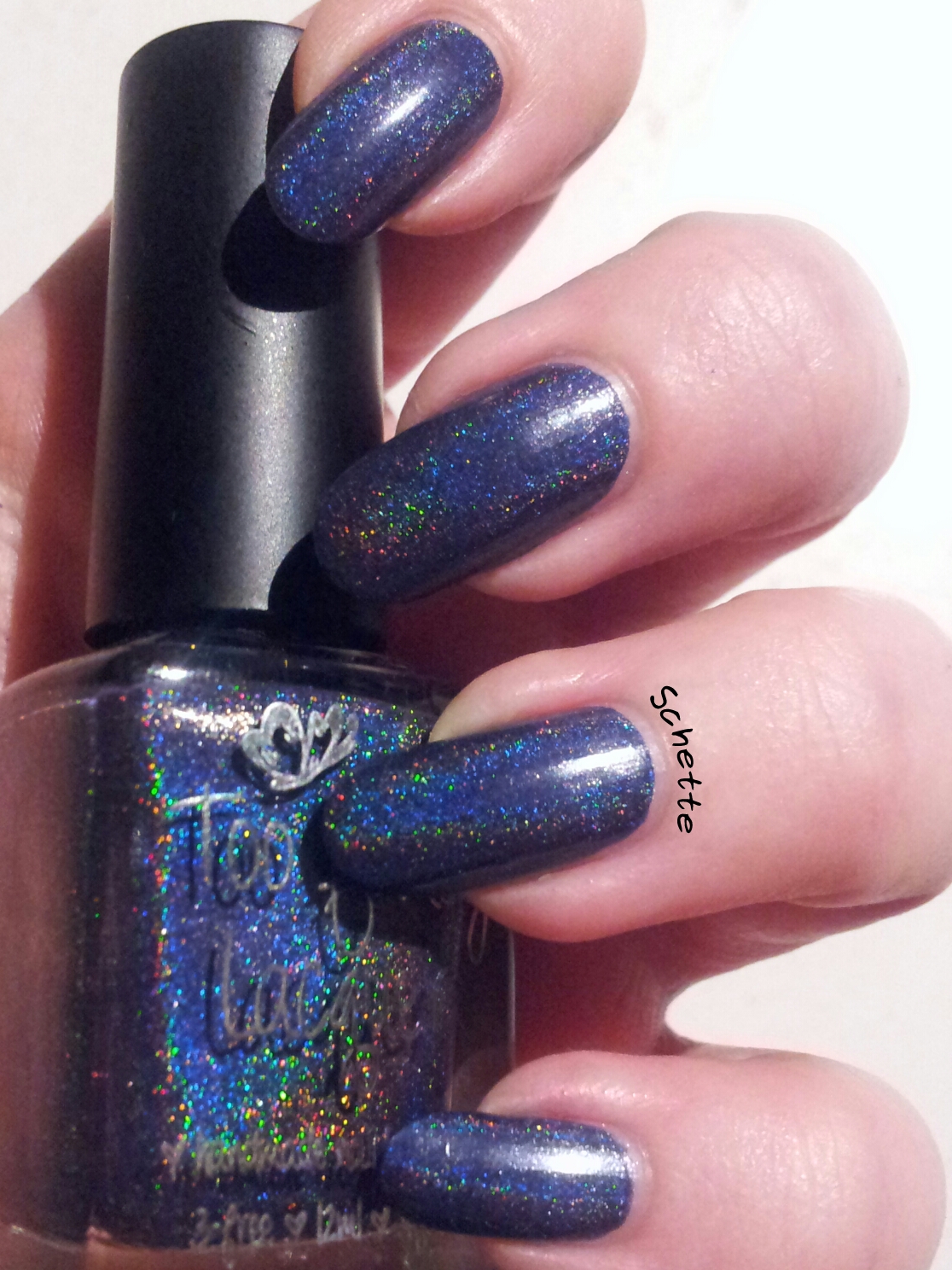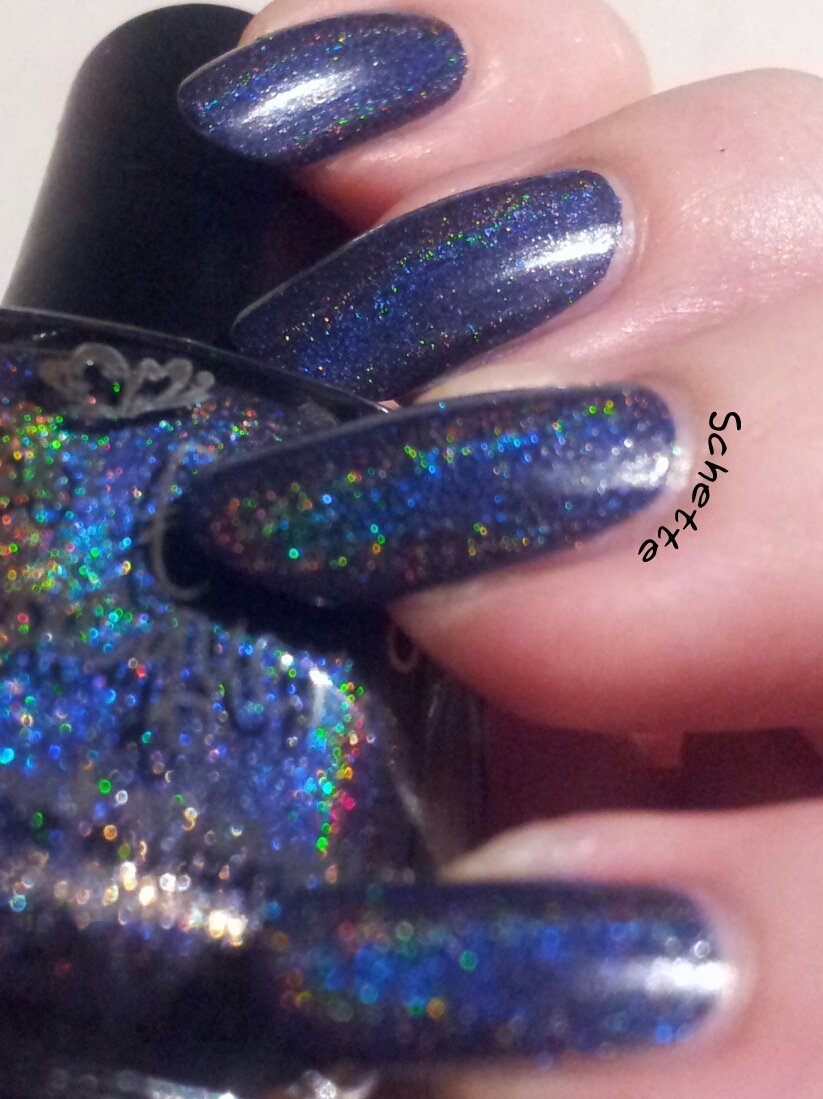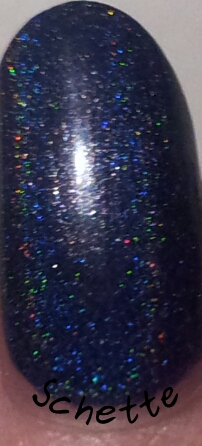 Un petit zoom
Macro shot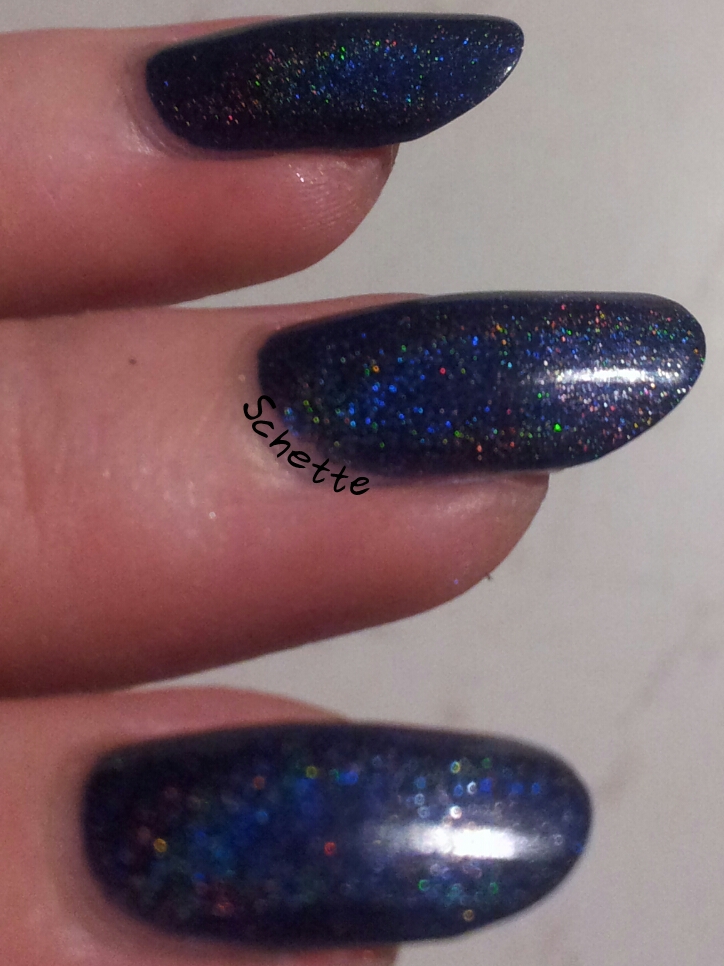 Bilan
C'est loin d'être mon premier Too Fancy Lacquers, mais j'adore celui-ci. La couleur et le holo sont parfait. En plus, en le commandant sur la boutique il n'est revenu à moins de 9 euros !
It's far to be my first Too Fancy Lacquers, but I love this one. The color and holo are perfects. Moreover, it costs me less than $12.50 on Dazzled (shipping included) !
Vous pouvez également rejoindre notre
groupe de fan d'indies
Schette, le 3 janvier 2014
---
comments powered by