Le vernis Too Fancy Lacquer Mesmerized
Vous pourrez trouver cette marque sur la
boutique
. Ce vernis faisait partie de la
March Holo Grail Box
You can find this brand on the shop . This polish was part of the March Holo Grail Box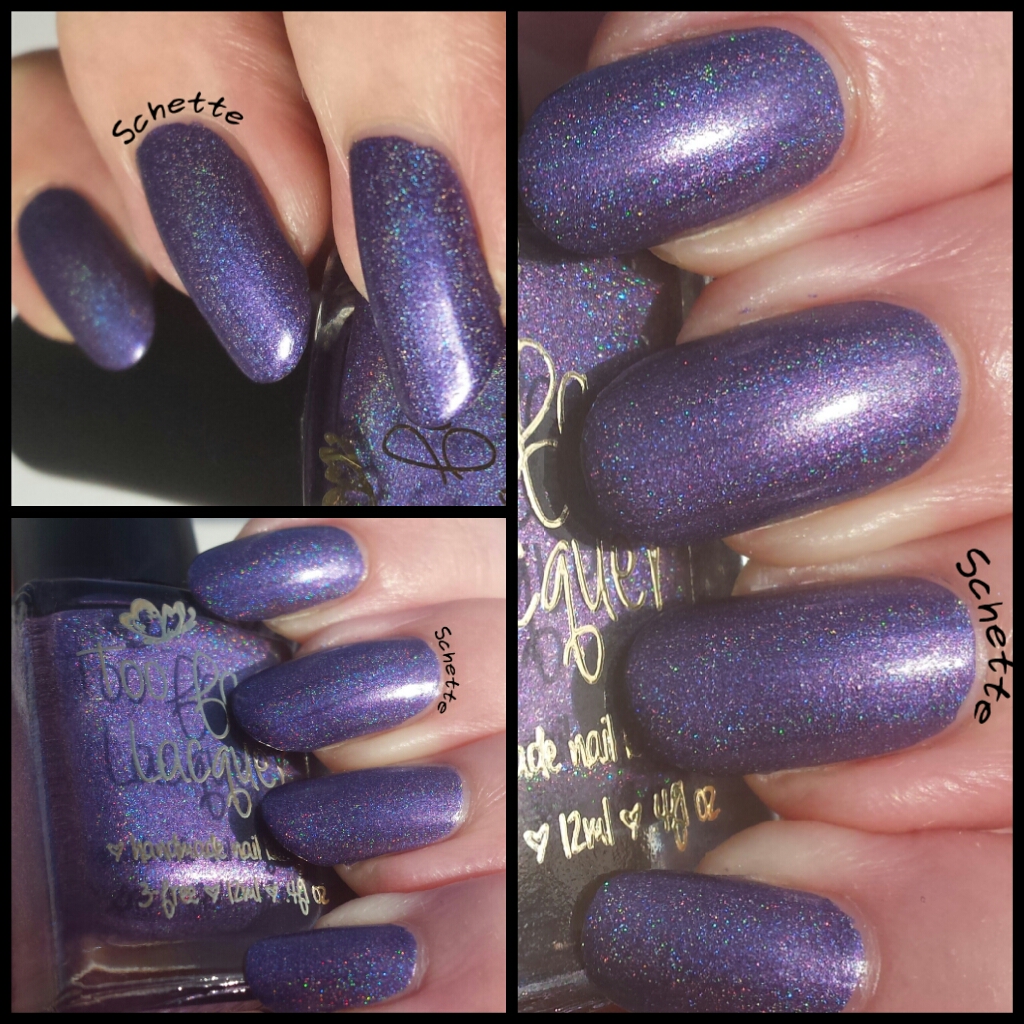 Ma petite photo récapitulative.
My picture sommary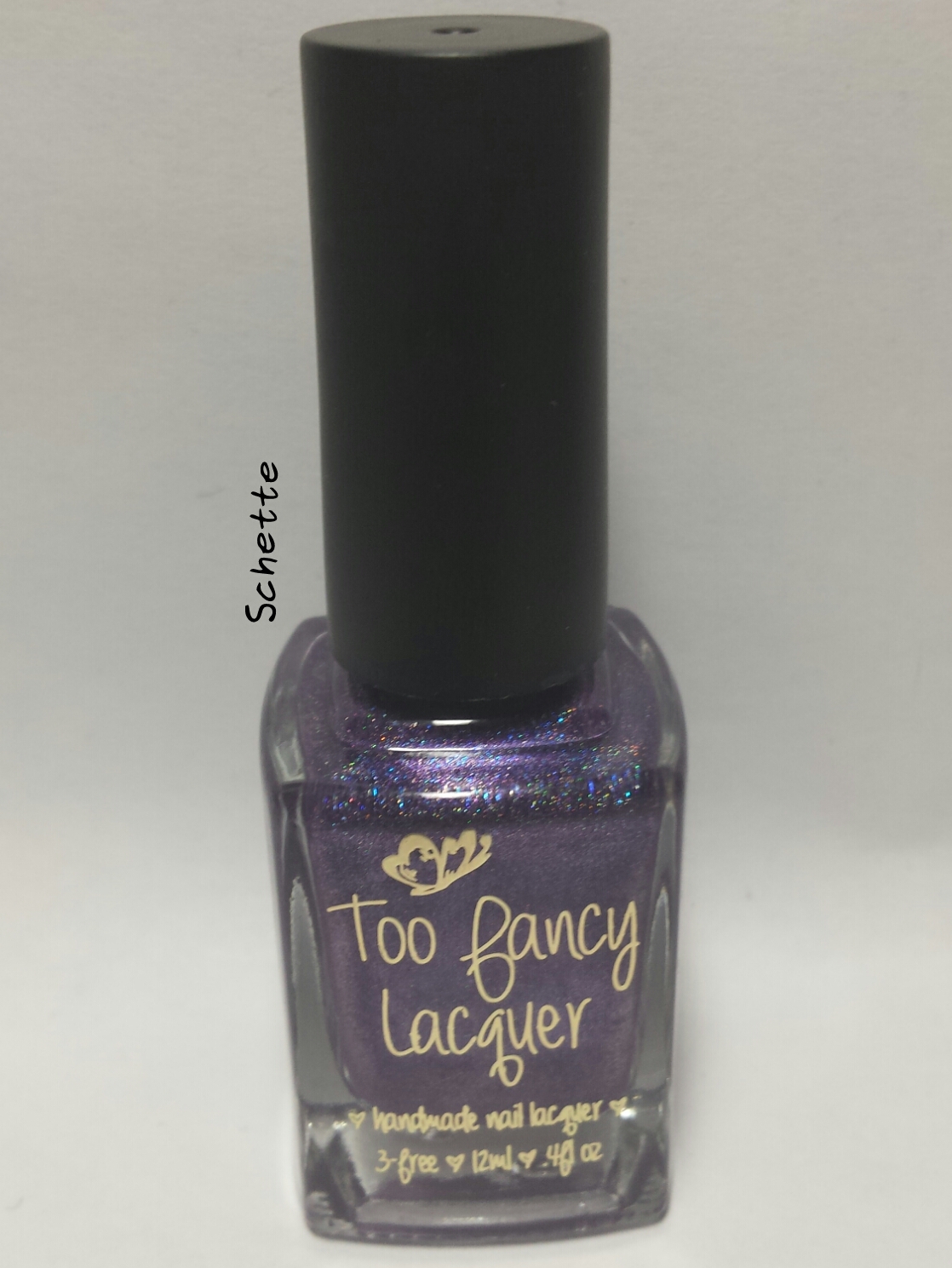 C'est un vernis violet holographique avec des éclats bleus et violets.
It's a blue pastel holographic polish with blue and purple sparkles.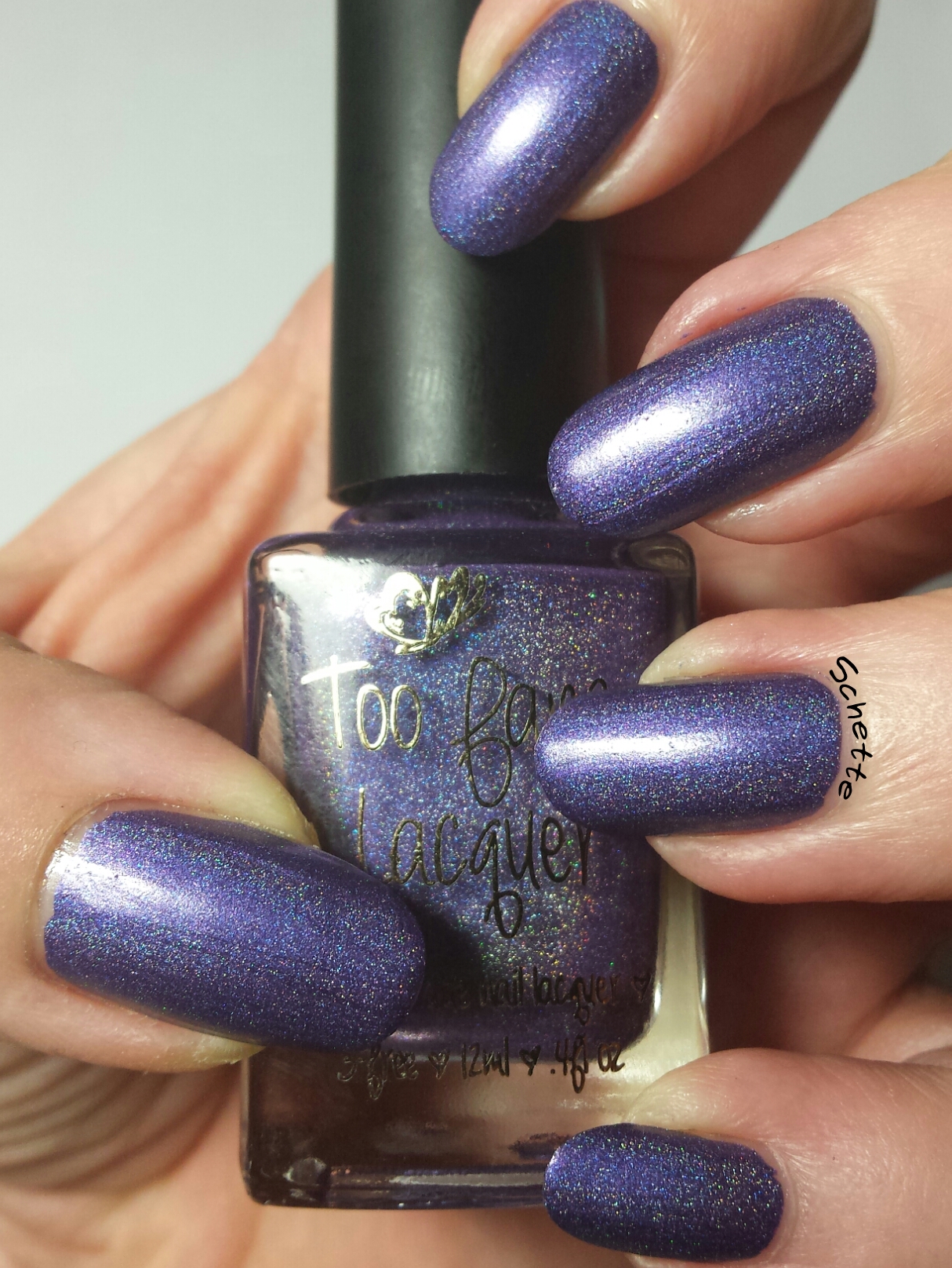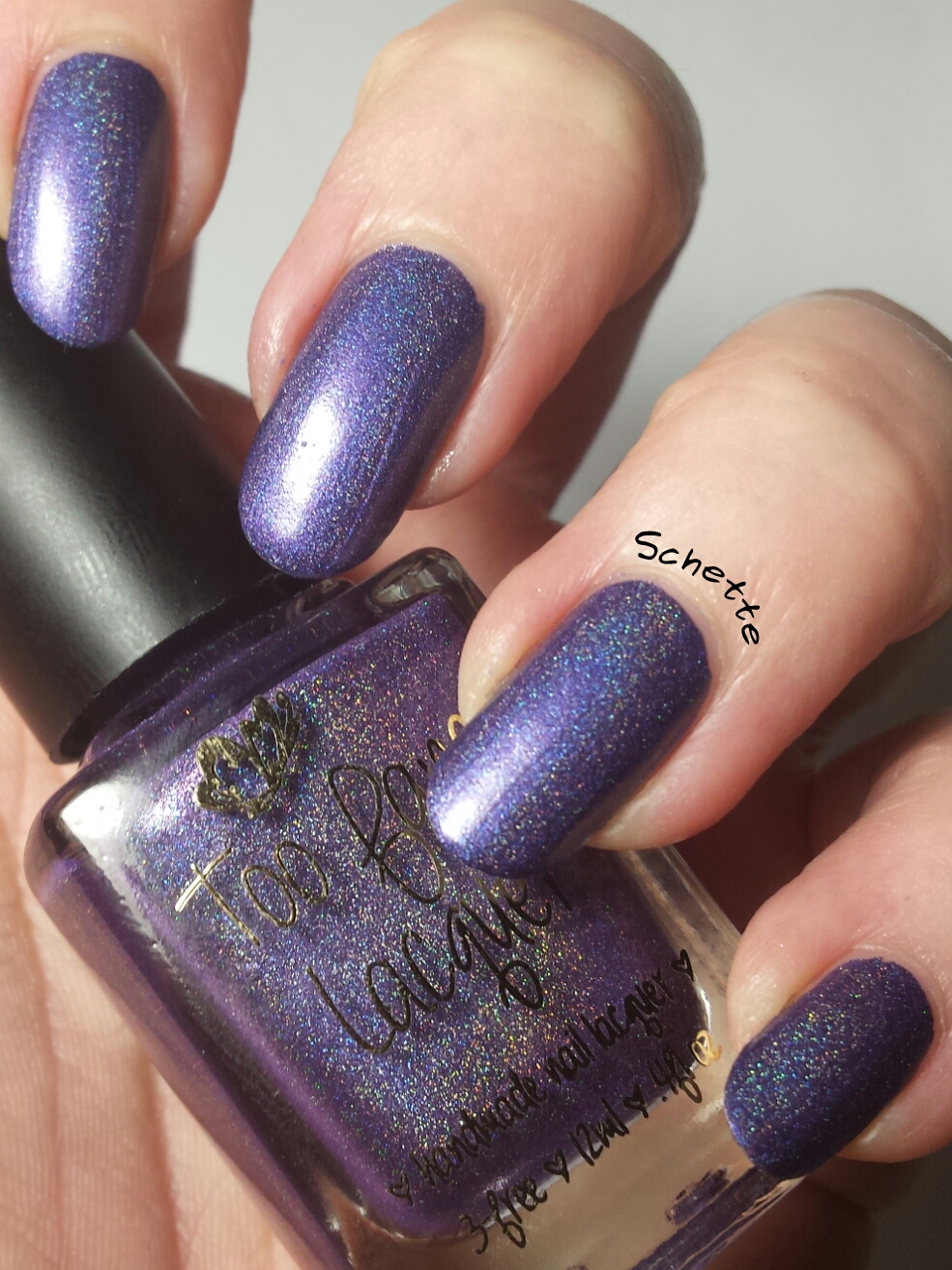 La couleur est juste parfaite et les petits éclats donnent un rendu absolument unique.
The color is just perfect the little sparkles give an absolutely unique look to it.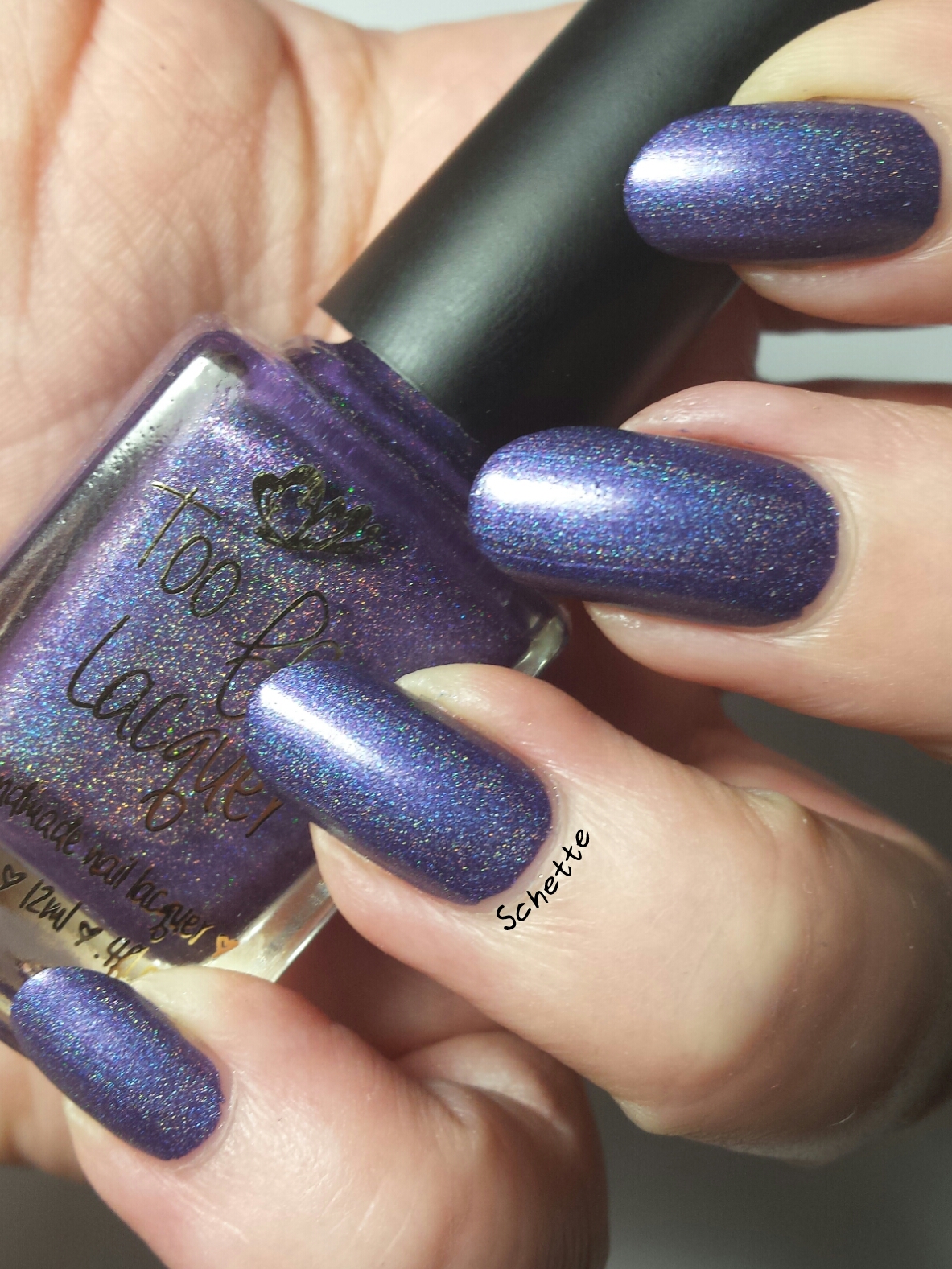 Et comme toujours, il est bien holo !
And like usual, it's really holo !
Holo, mon coeur fait boom !
Holo, my heart goes boom !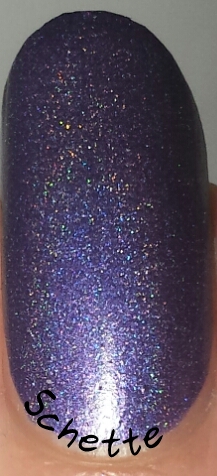 Le petit macro shot.
The little macro shot.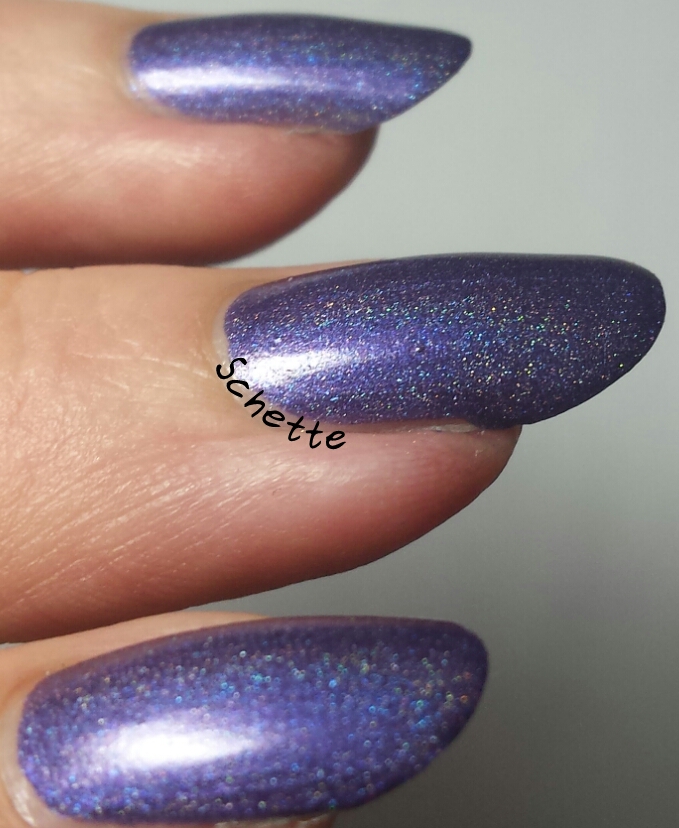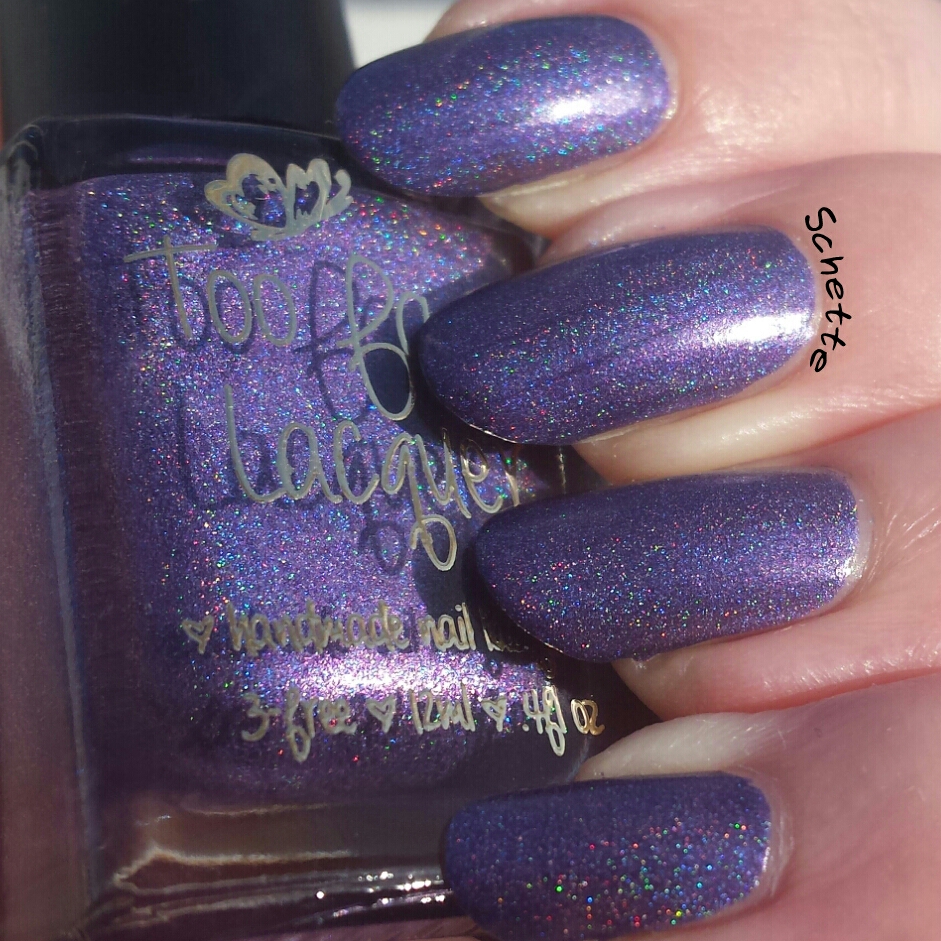 Un petit shot au soleil. Les éclats font moins les timides.
A little pic in sun. The sparkles are less shy.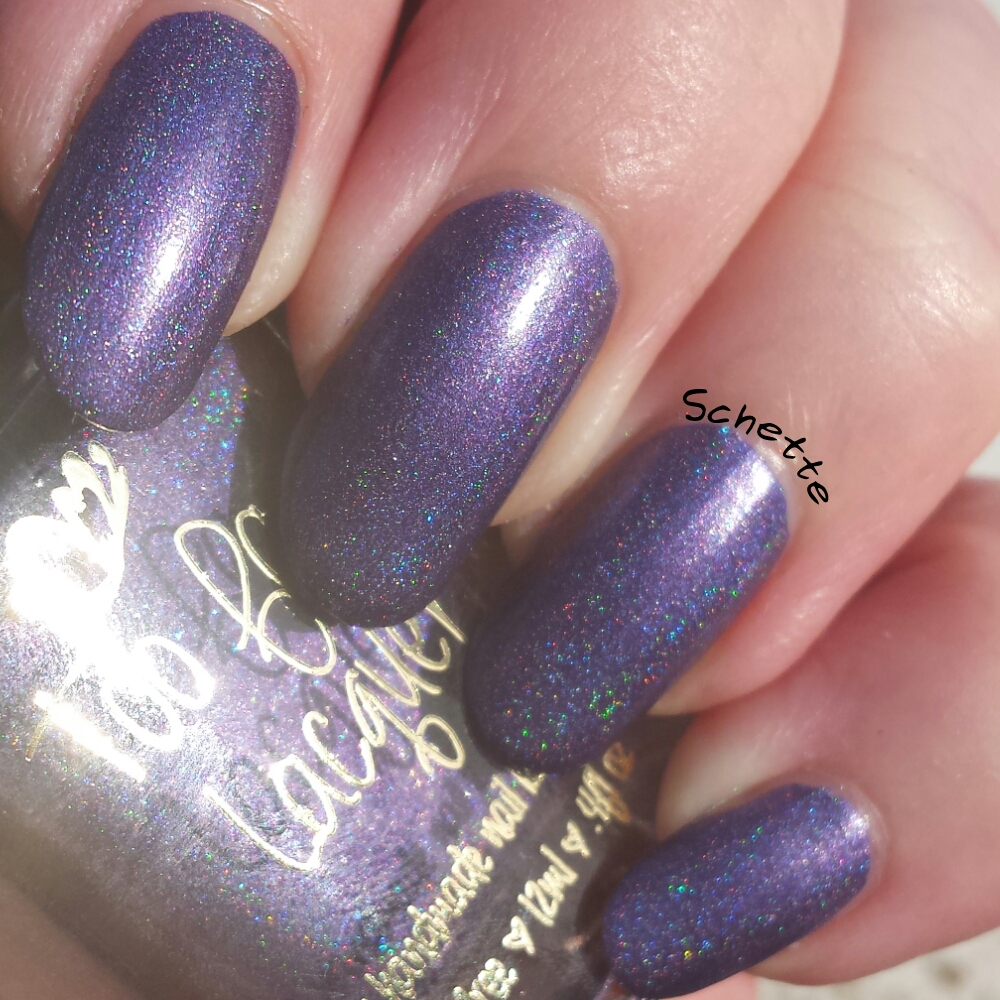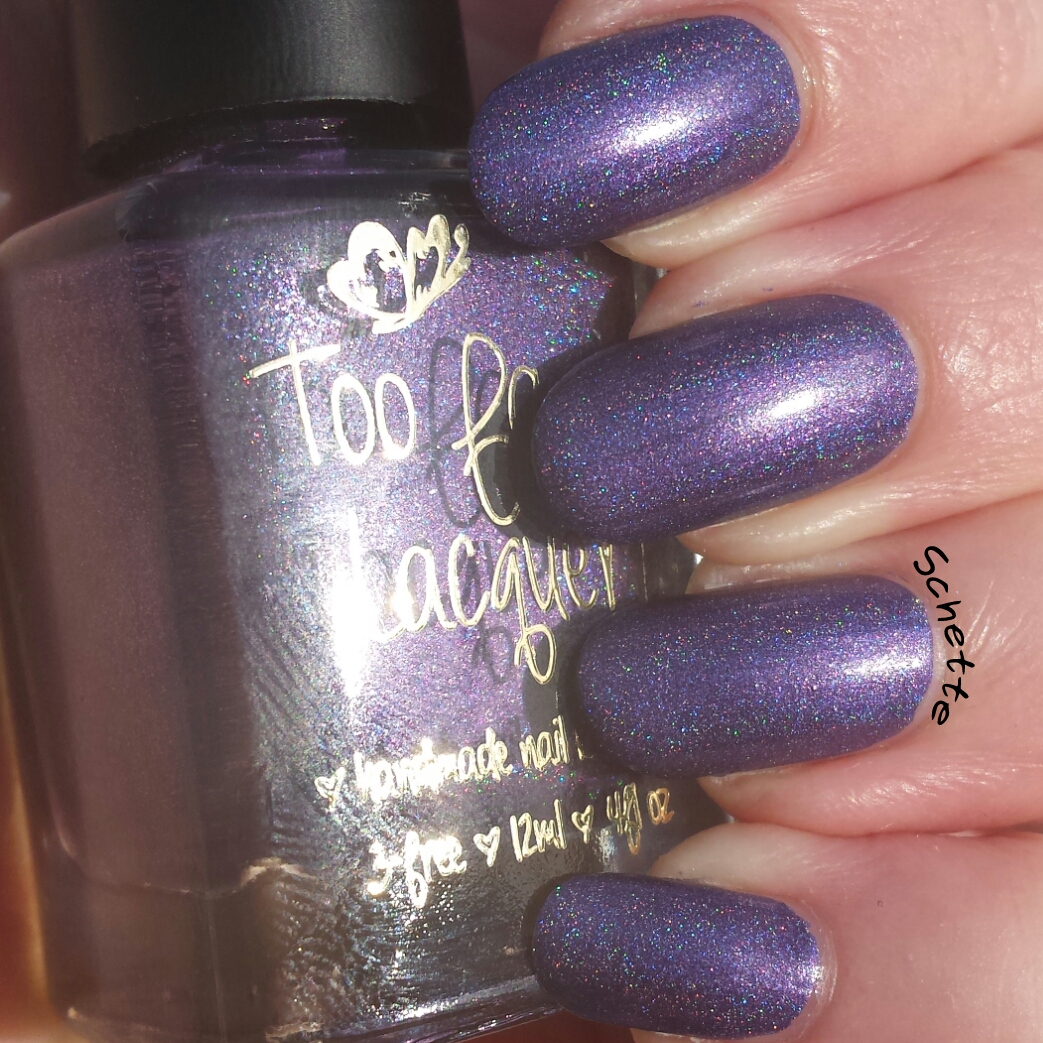 Je suis vraiment amoureuse !
I'm really in love !
Bilan
Comme toujours le vernis est parfaitement opaque en une couche, mais j'en ai posé deux par habitude. Le séchage est ultra rapide et l'application facile.
As usually, the polish is opaq in one coat, but I put 2 because I'm used to. The dry is ultra fast and application smooth.
Schette, le 8 juin 2014
Vous pourriez aussi aimer / You can also like :