Le vernis Too Fancy Lacquer : I F.I.L. Good
Vous pourrez trouver cette marque sur la
boutique
.
You can find this brand on the shop .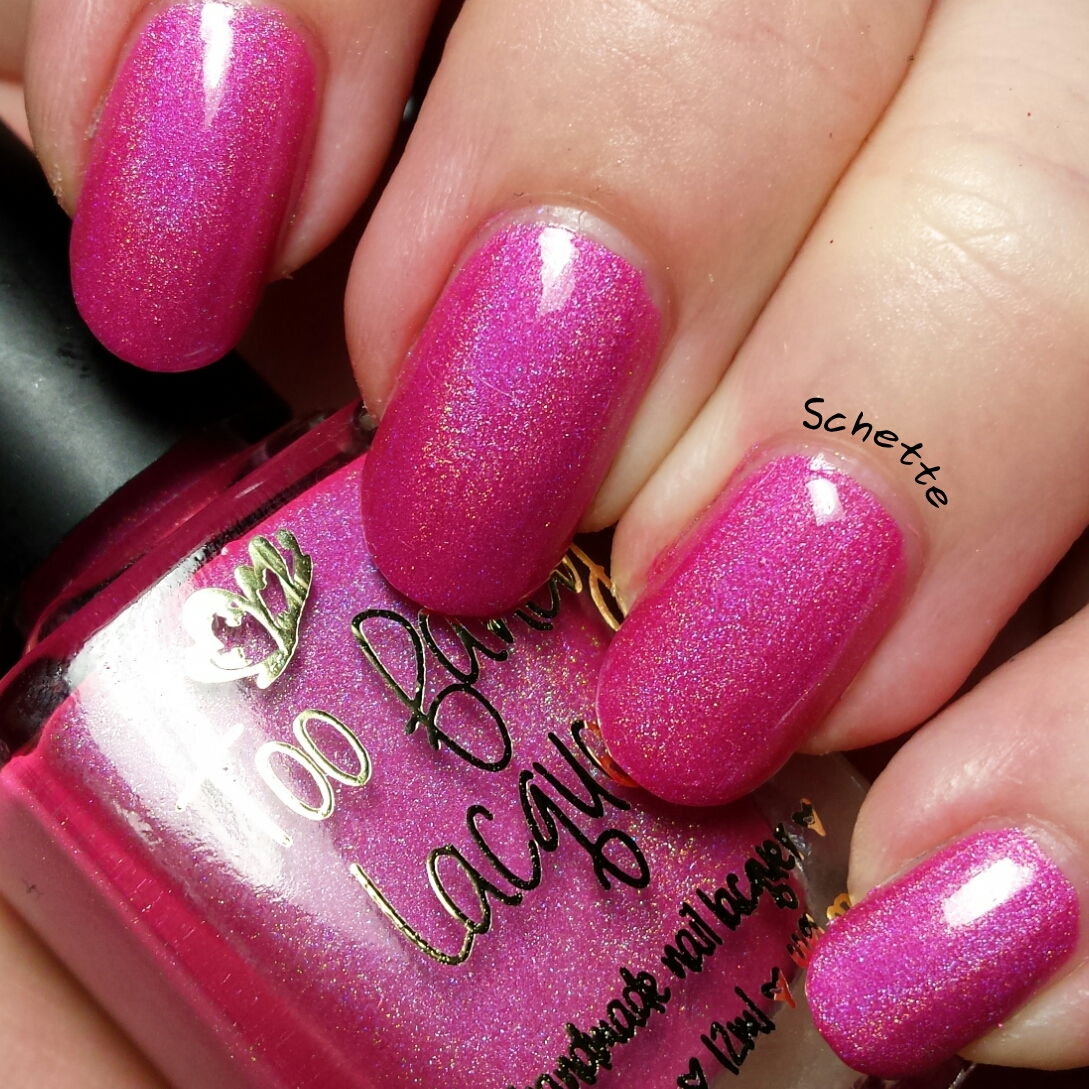 Pour l'anniversaire de mon groupe de fan d'indies français, Charlene nous a fait l'honneur de nous faire un joli custom. Nous lui avions demandé un magenta bien pepsy pour l'été. Voici donc notre petit bijou, "I F.I.L. Good", F.I.L. étant le nom du groupe.
For the first anniversary of my french indie lovers group, Charlene made us the honor to create a pretty custom. We asked her a bright magenta for summer. Here is our little jewel "I F.I.L. Good", F.I.L. is the acronym of the group.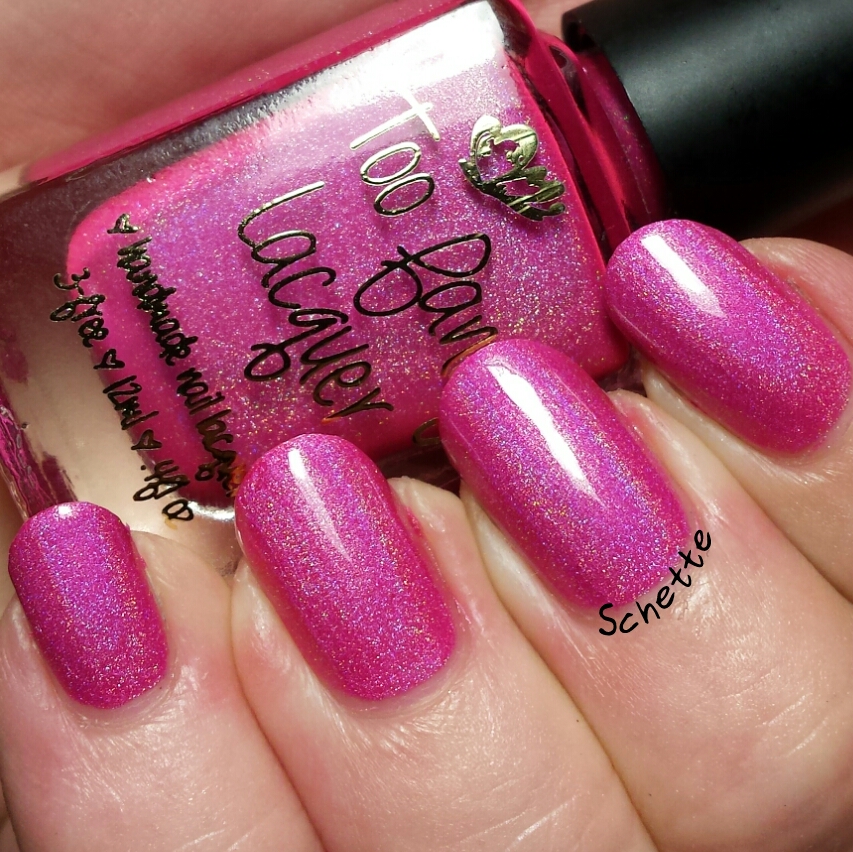 Je l'ai posé en deux couches avec top coat.
Its worn in two coats with top coat.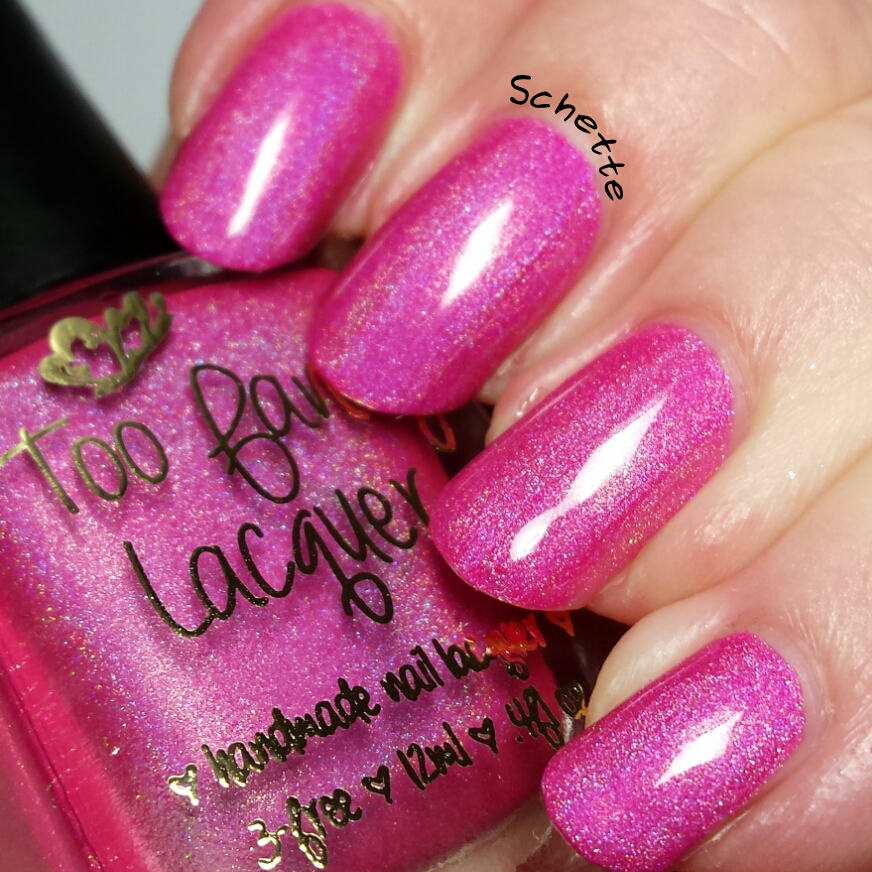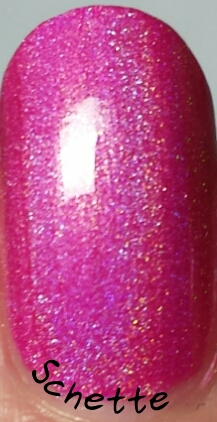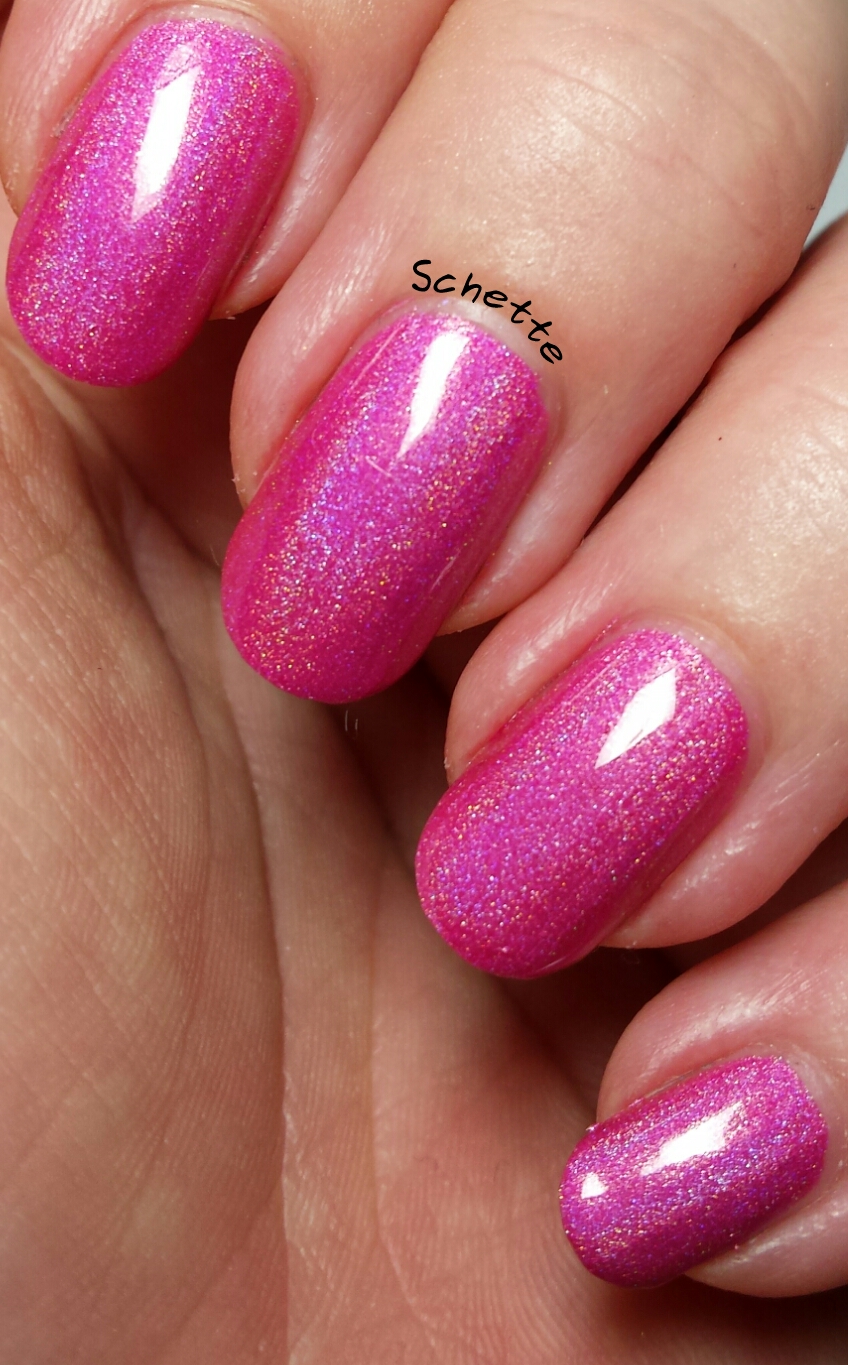 Bilan
Comme tous les Too Fancy Lacquer le vernis s'applique à la perfection, le séchage est quasi instantanné. Je dirais juste que par rapport aux autres vernis de la marque il est peut être un peu moins fluide, mais il n'est pas non plus super épais.
Je tenais à remercier chaleureusement Charlene pour nous avoir offert ce cadeau pour les 1 an du groupe <3
Like all the Too Fancy Lacquer, the polish is perfect, the dry is almost instantaneous. I would say that in comparison with other polish of the brand, it's maybe a little less fluid, but it's not super thick neither.
I wanted to warmly thanks Charlene to gift us this custom for the 1 year of the group <3
Schette, le 27 juillet 2014
Vous pourriez aussi aimer / You can also like :