Le vernis Too Fancy Lacquer Come to the dark side
Vous pourrez trouver cette marque sur la
boutique
.
You can find this brand on the shop .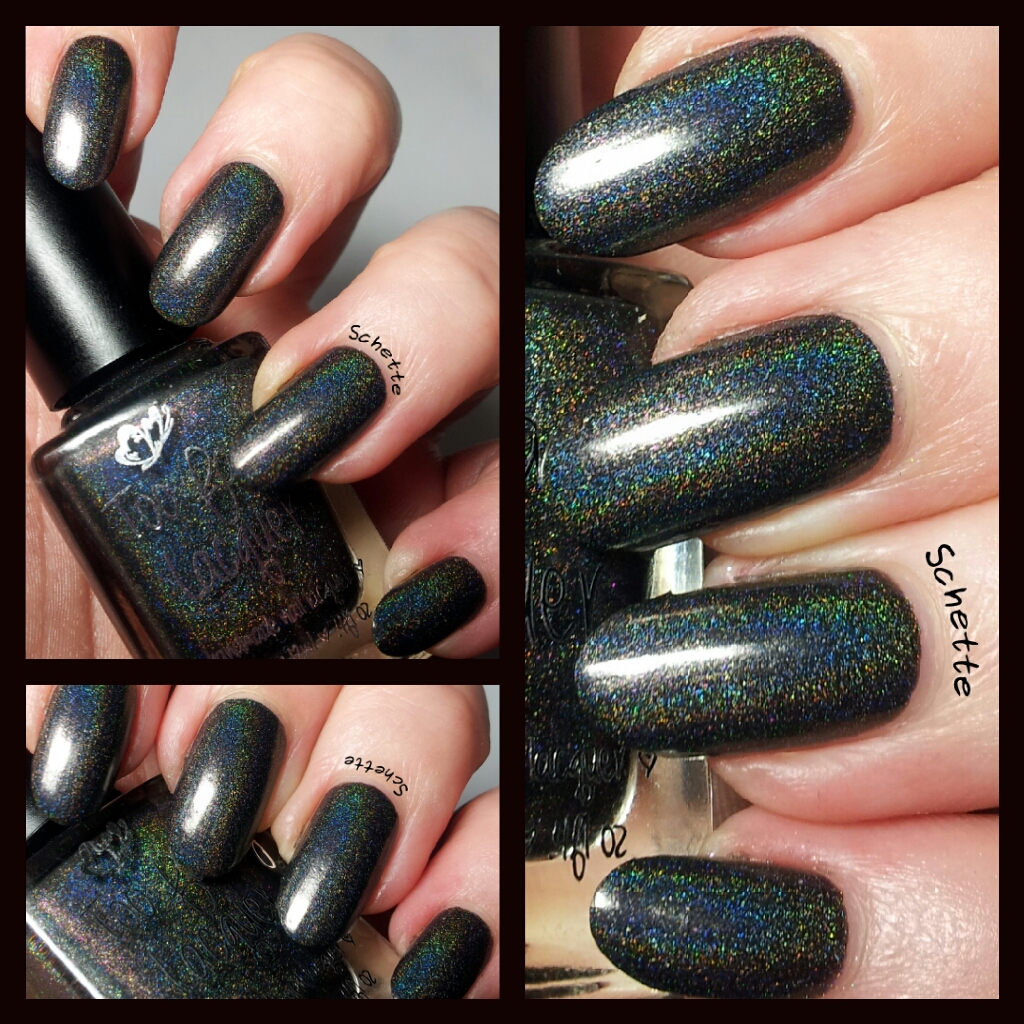 Ma petite photo récapitulative.
My picture sommary
C'est un vernis noir holographique.
It's a black holographic polish.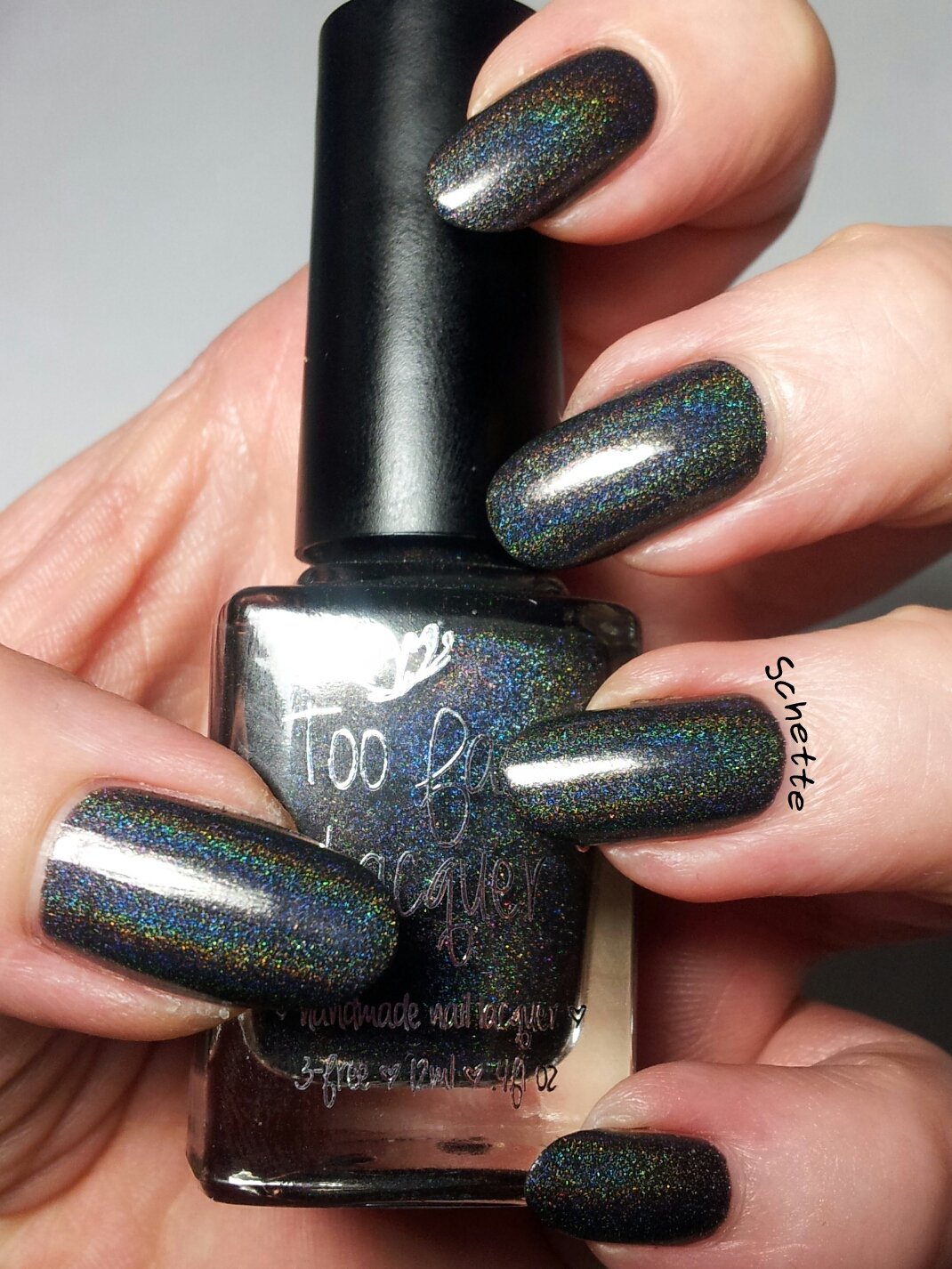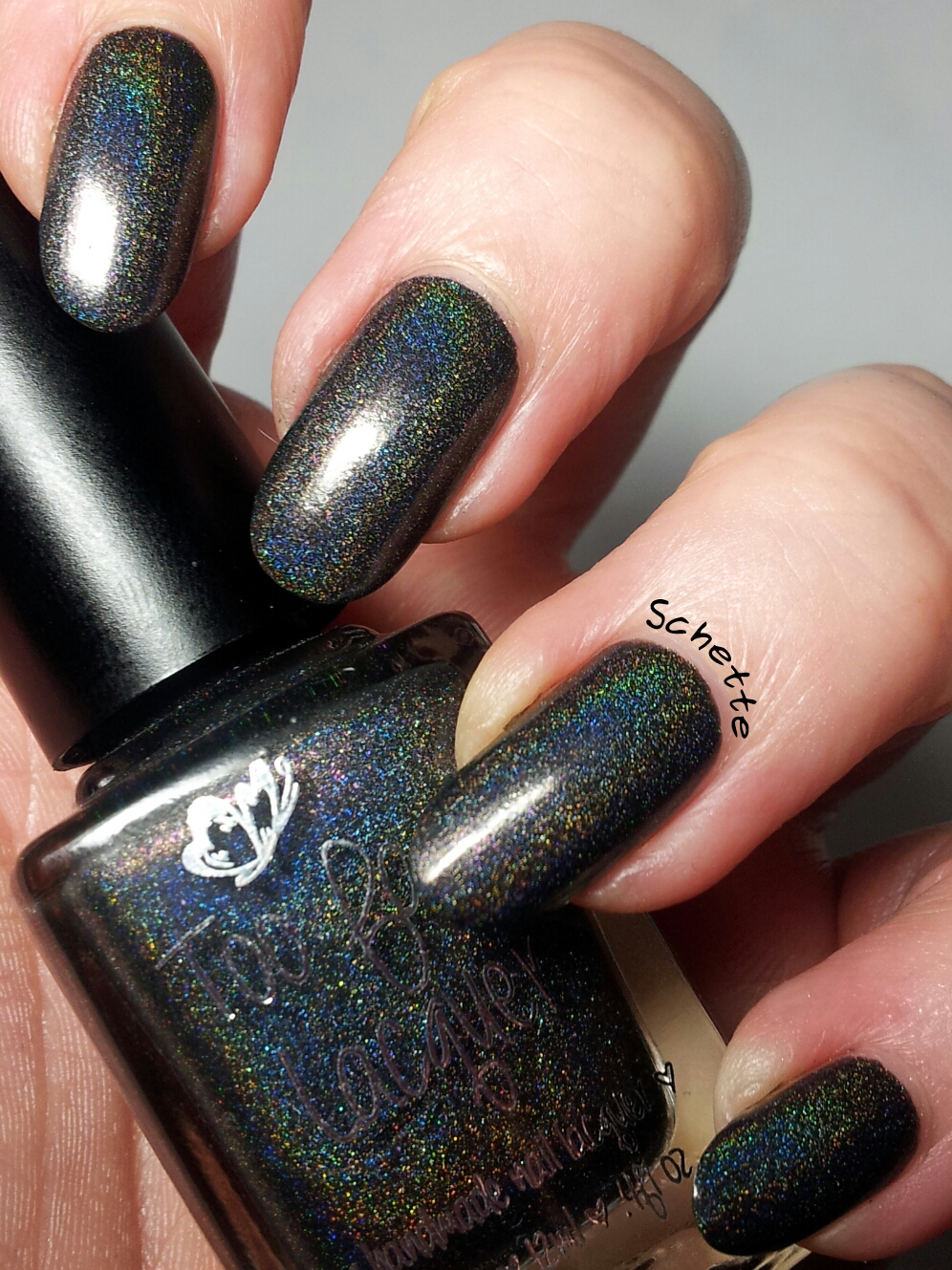 Je suis une fan des vernis noirs holographiques, j'en possède quelques uns (Cirque Alter Ego - Ozotic 623 -
Picture Polish Starry Night
-
Eat sleep polish Midnight madness
) et celui-ci est un de mes préférés. Regardez moi ce holo !
I'm a huge fan of black holo polish I own some (Cirque Alter Ego - Ozotic 623 - Picture Polish Starry Night - Eat sleep polish Midnight madness) and this one is one of my favorite. Look at this holo !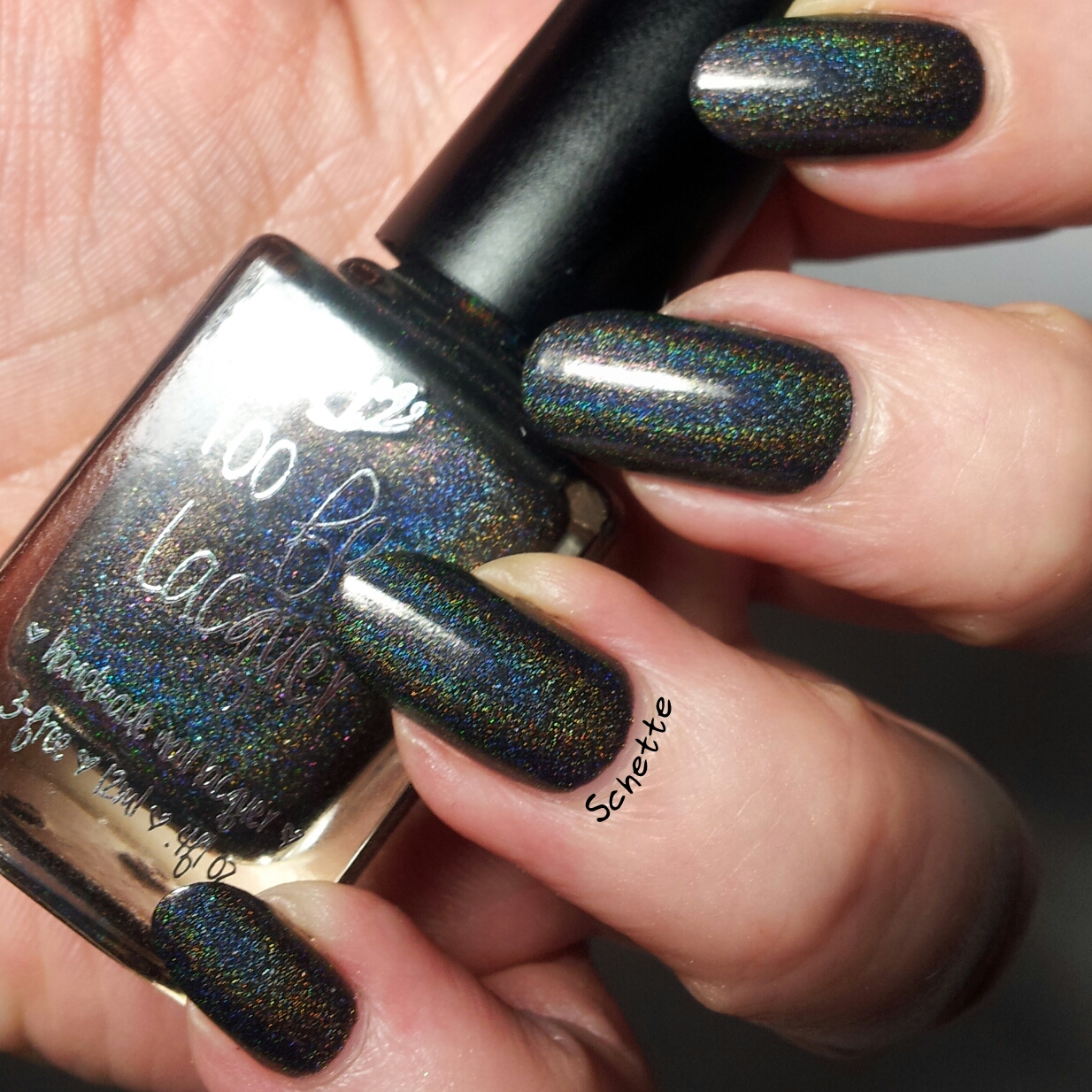 Je cherchais un vernis noir pour faire un nail art "rock" je peux vous dire que le choix à vité été fait !
I was looking for a black polish for a nail art "rock". I can tell you that the choice was quick !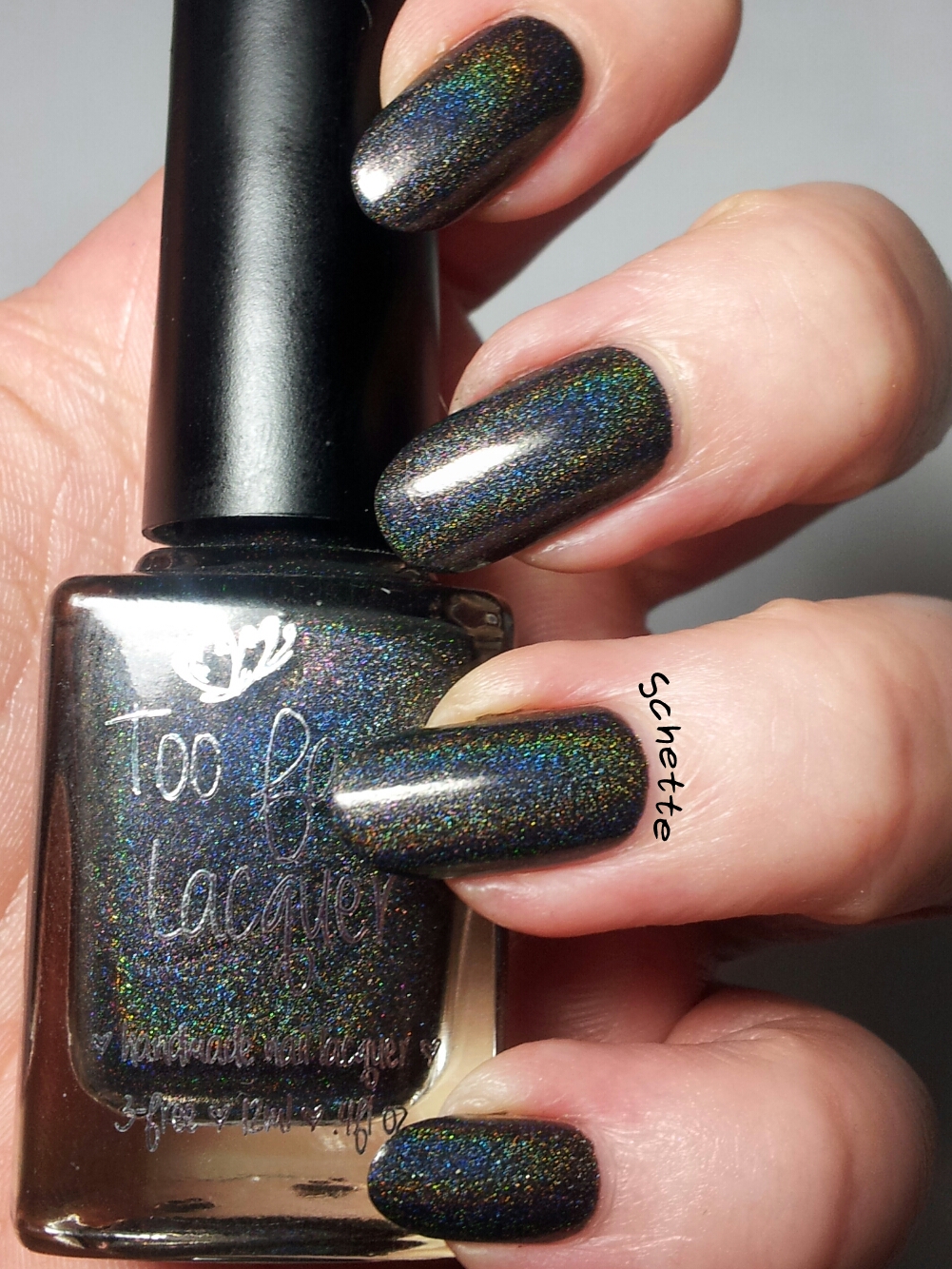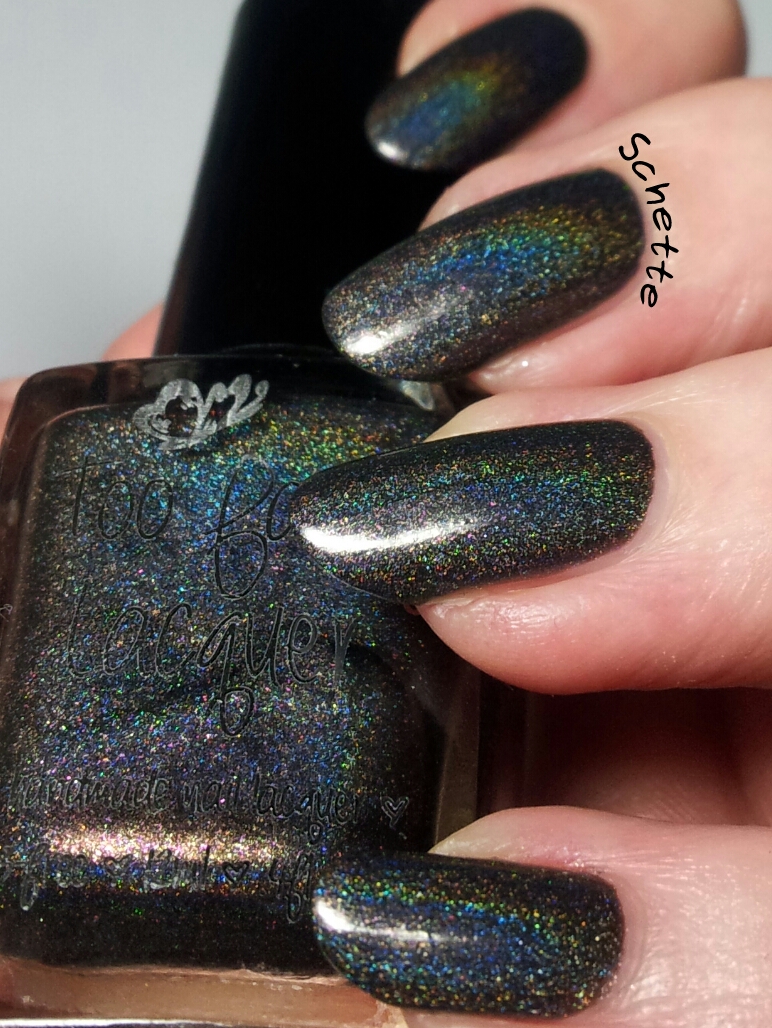 Holo, mon coeur fait boom !
Holo, my heart goes boom !
Le petit macro shot. Dites moi que ça ne vous laisse pas rêveuse ça ?
The little macro shot. Tell me you're not in love now ?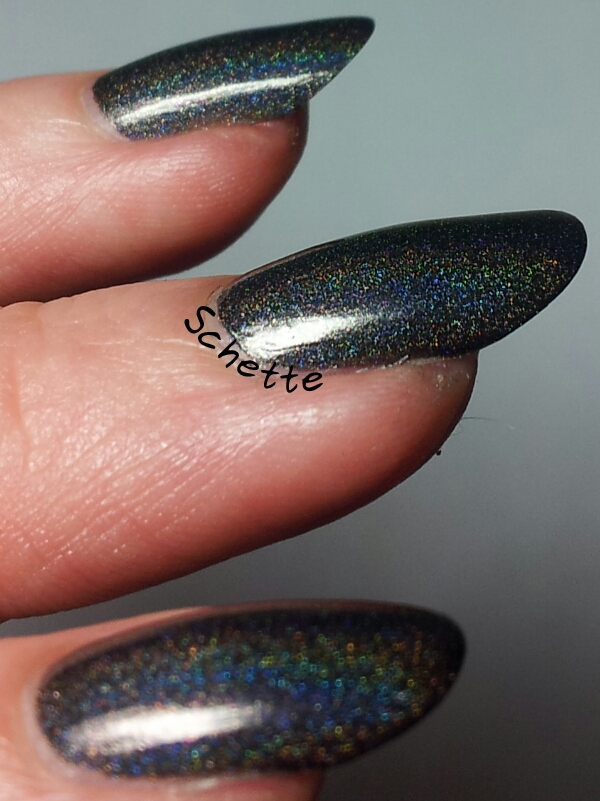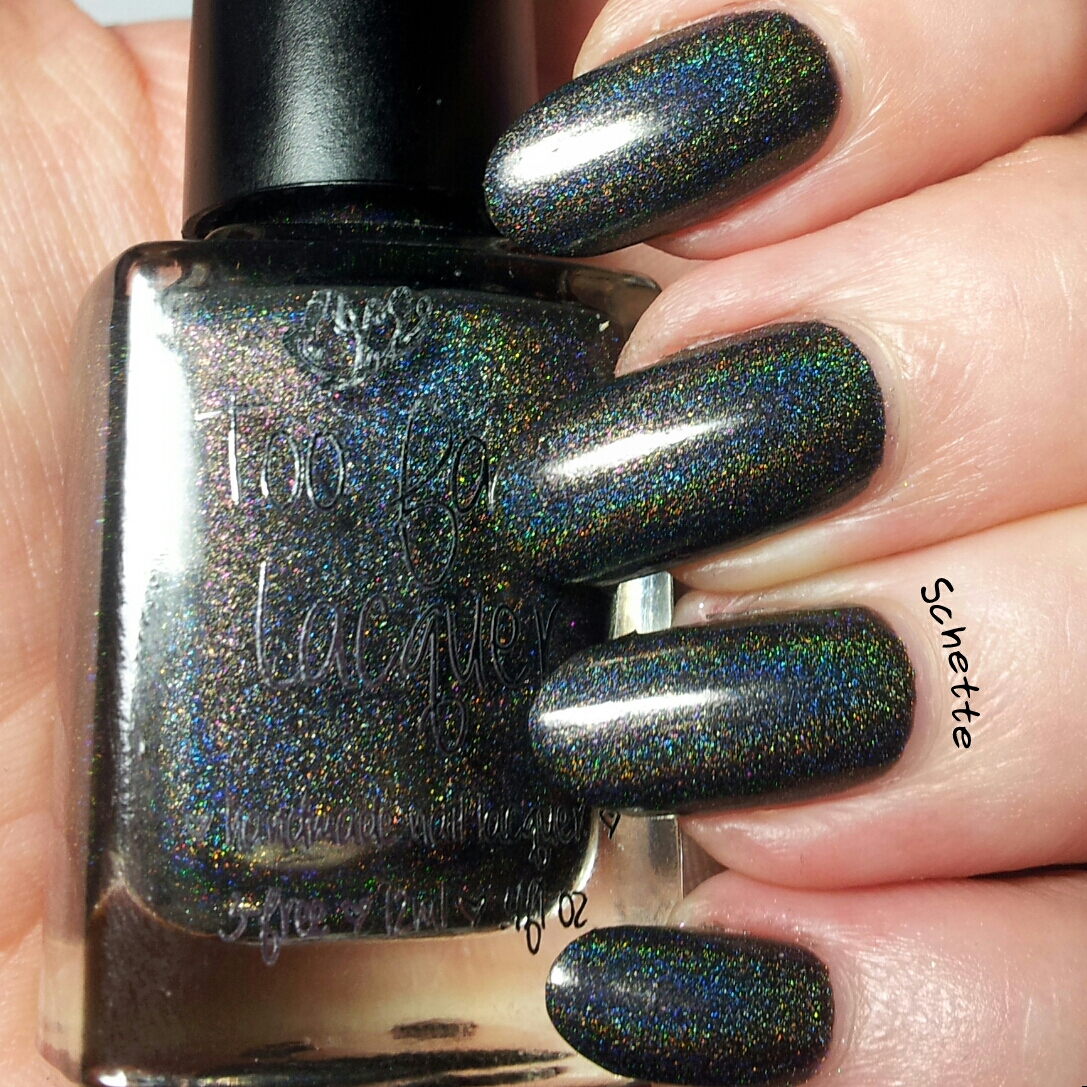 Il se place bon premier de ma catégorie bombe verniesque <3
It's good first of my category bomb polishesque (yes, I invent words) <3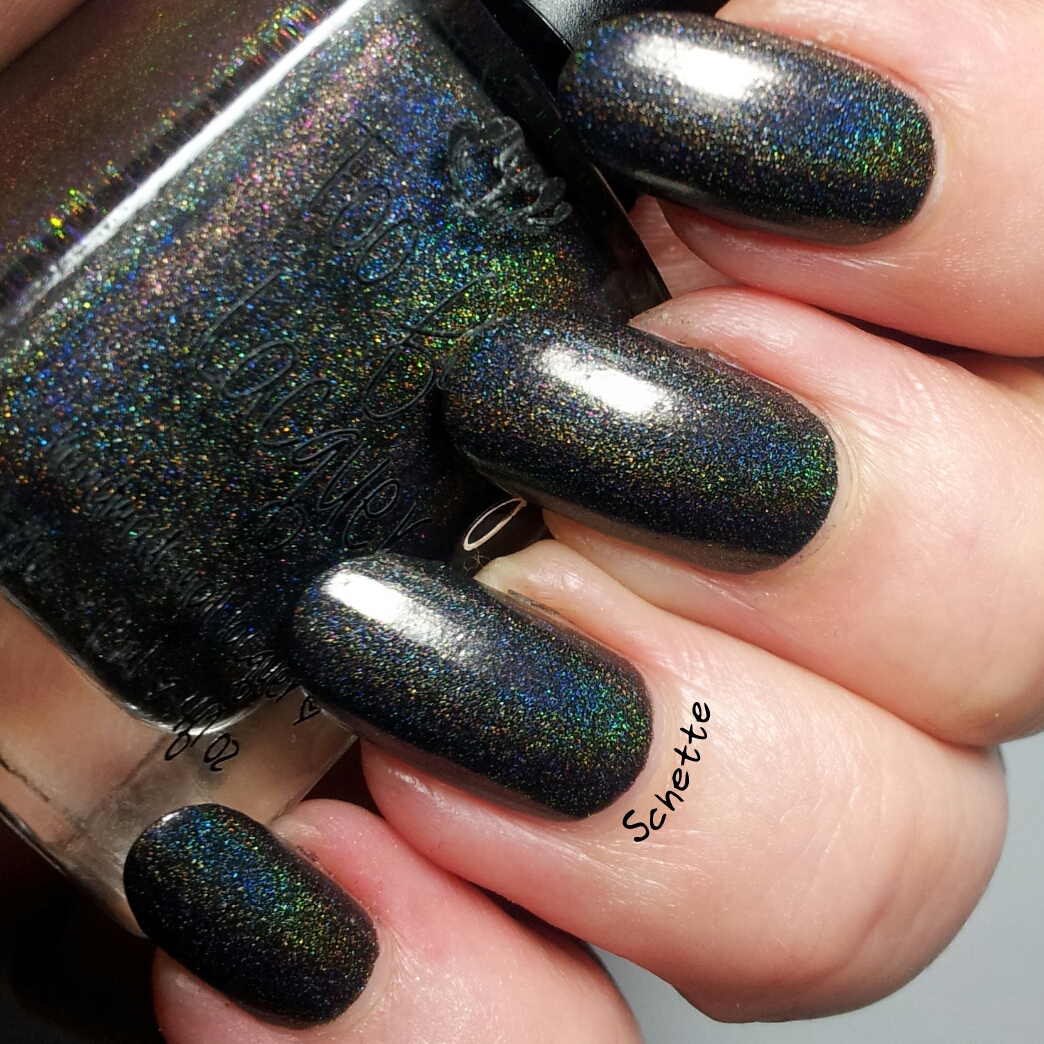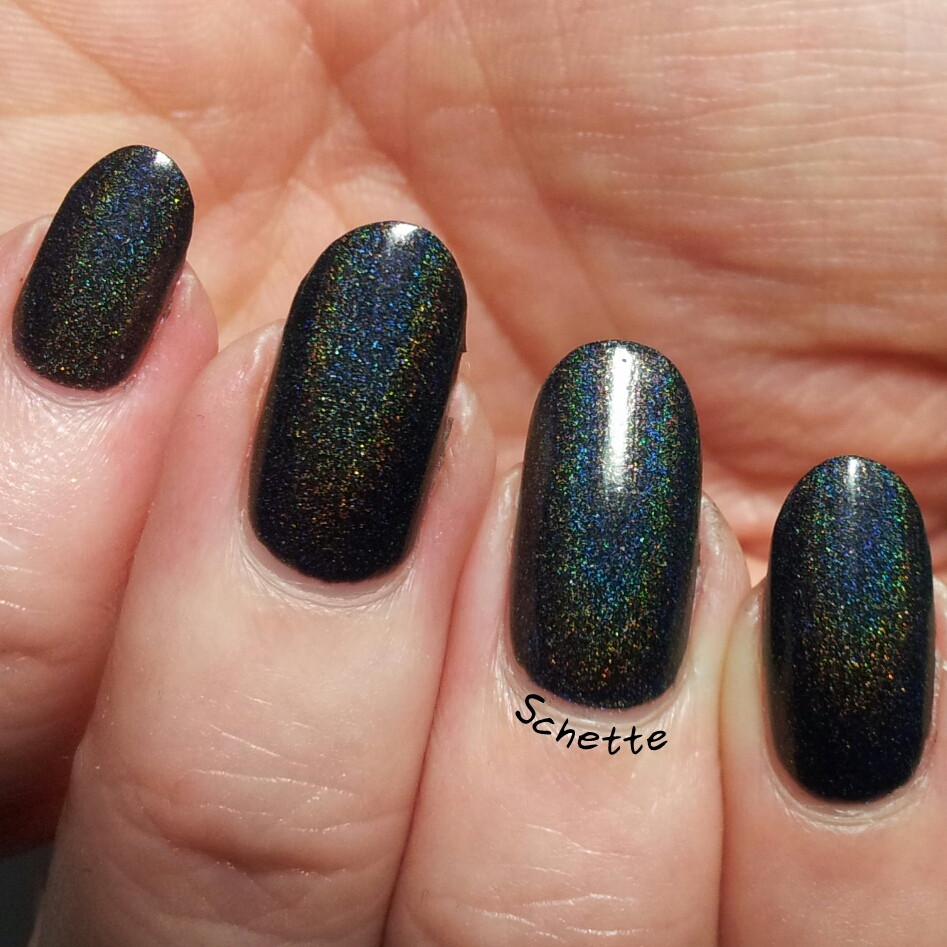 Bilan
Comme toujours le vernis est parfaitement opaque en une couche, mais j'en ai posé deux par habitude. Je l'ai utilisé en stamping et le résultat était parfait (voir le nail art avec le dauphin).
J'ai utilisé cette base pour réaliser ce nail art "feu" :).
En conclusion, j'adore ce vernis!
As usually, the polish is opaq in one coat, but I put 2 because I'm used to. I used it to stamp also and the result is perfect (see the nail art with the dauphin).
I used this base to make the nail art "fire" above :)

To conclude, I love this polish !
Base : ILNP music box - Stamping : Too Fancy Lacquer Come to the dark side.
Vous pouvez également rejoindre notre
groupe de fan d'indies
Schette, le 9 avril 2014
Vous pourriez aussi aimer / You can also like :