Le vernis Pretty Serious Hell on Wheels
Vous pourrez trouver cette marque sur la
boutique
.
You can find this brand on the shop .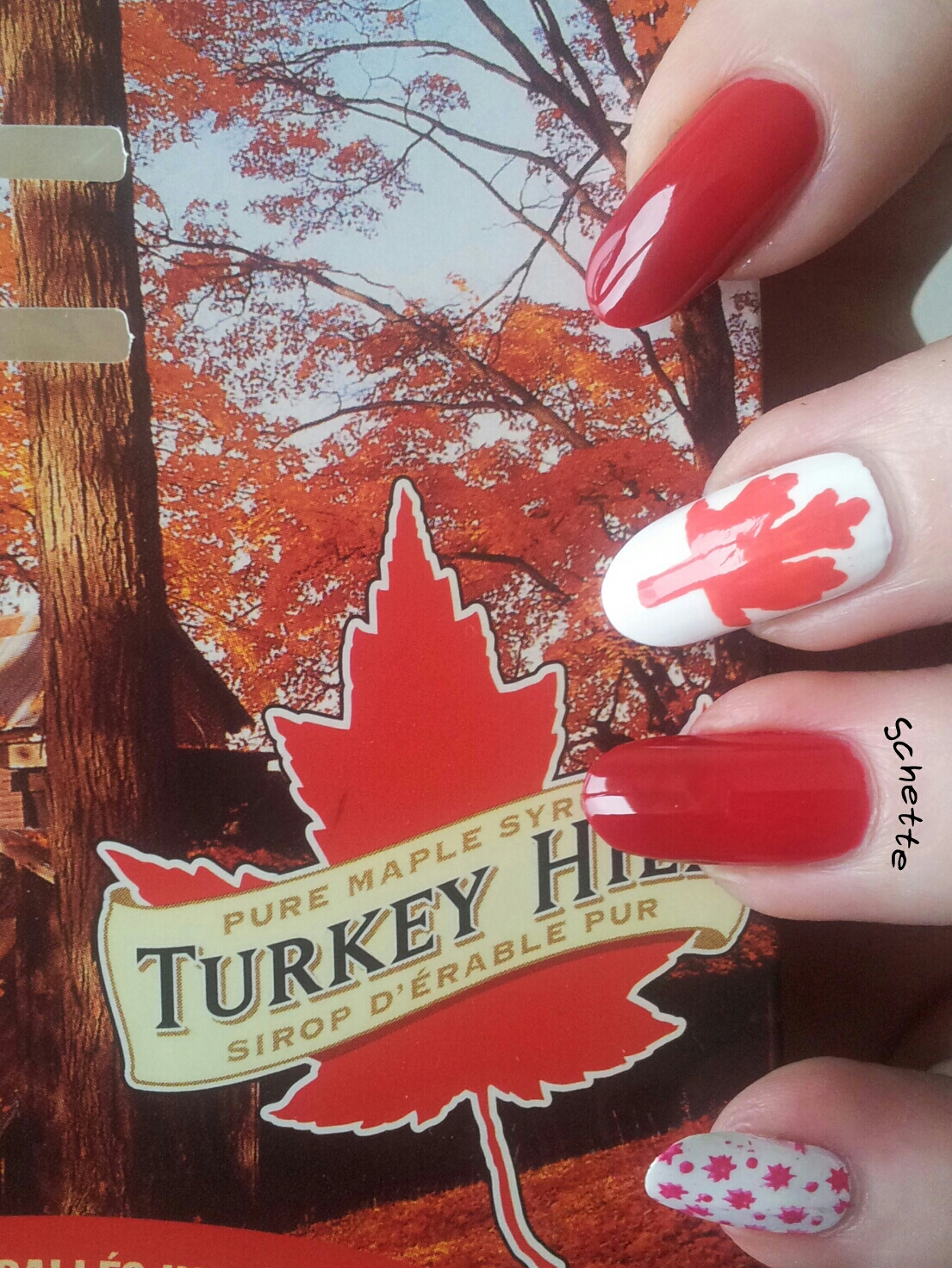 Ma petite photo récapitulative.
My picture sommary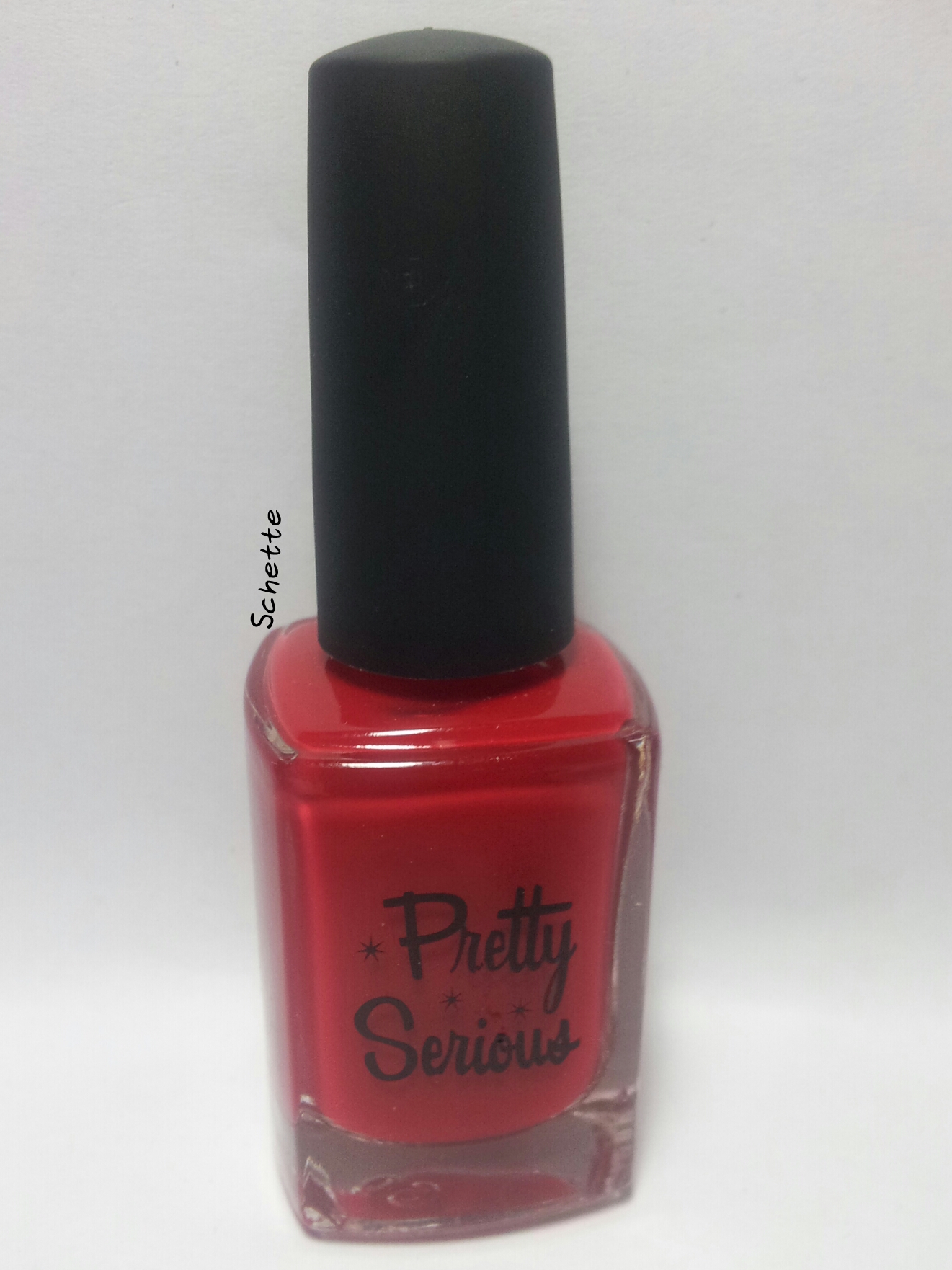 C'est un vernis rouge jelly (2 couches).
It's a red jelly polish (2 coats) .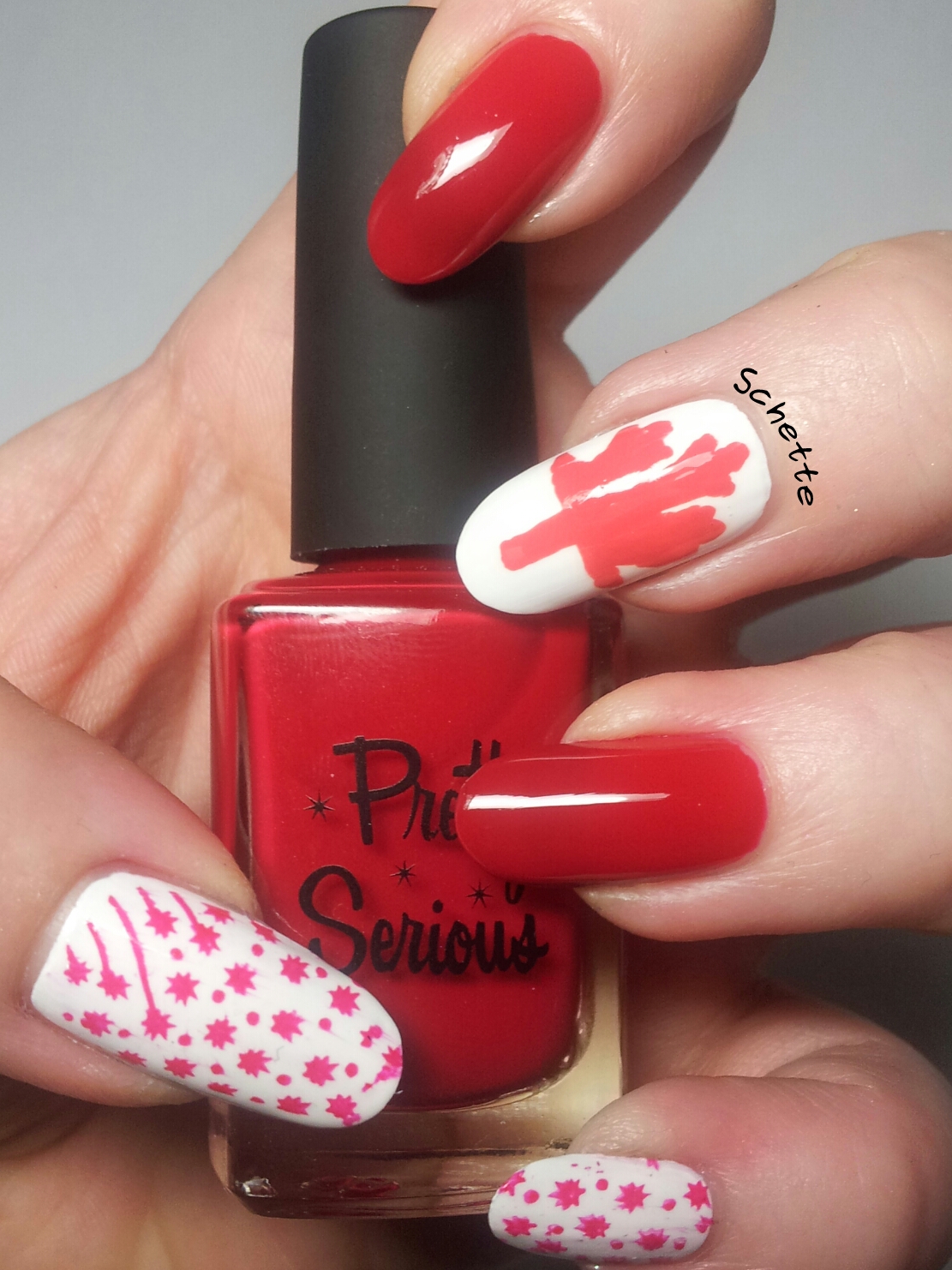 Les photos sous une lampe à lumière blanche (équivalent du soleil).
Now the picture with artificial white light (like sun).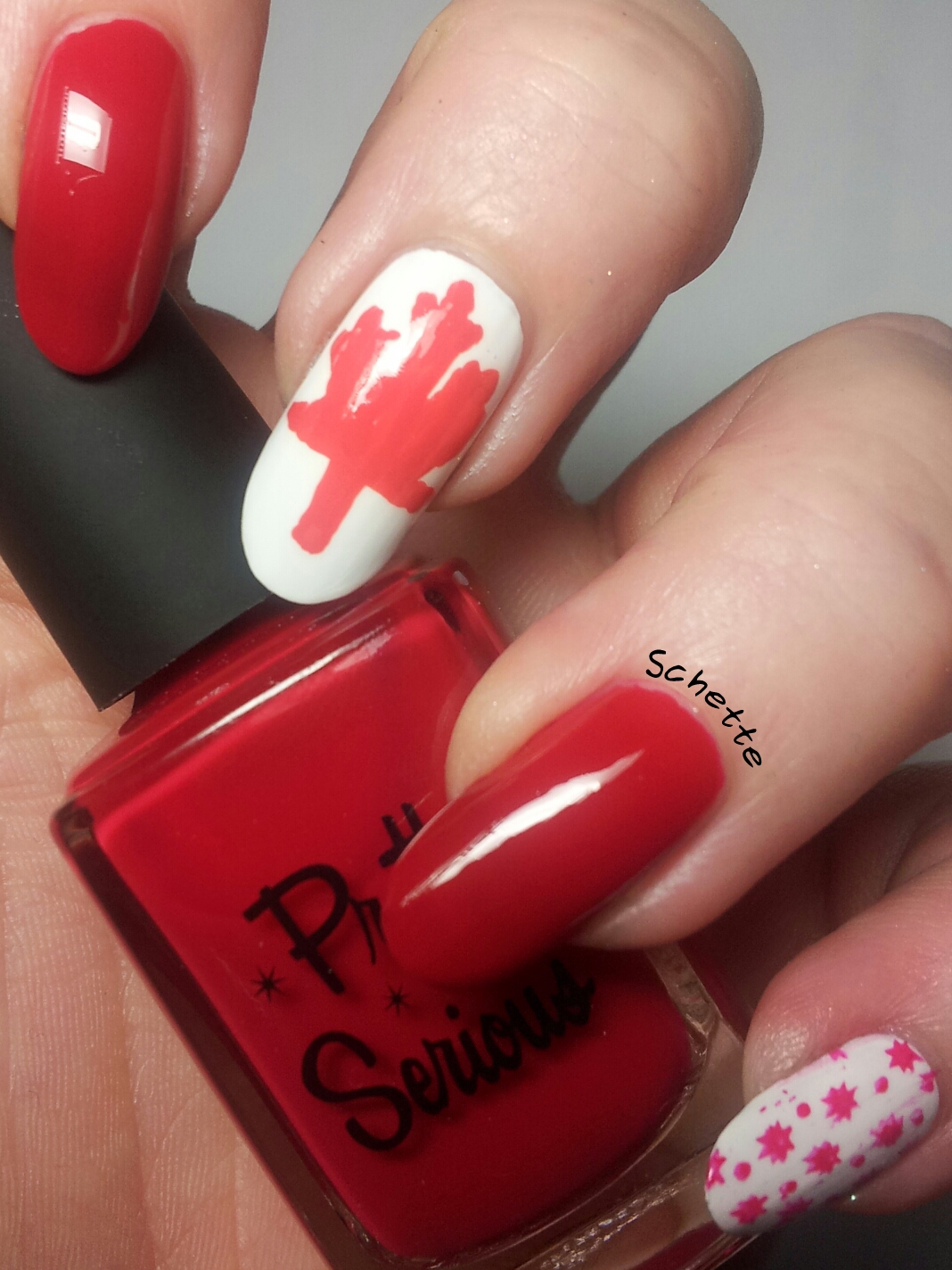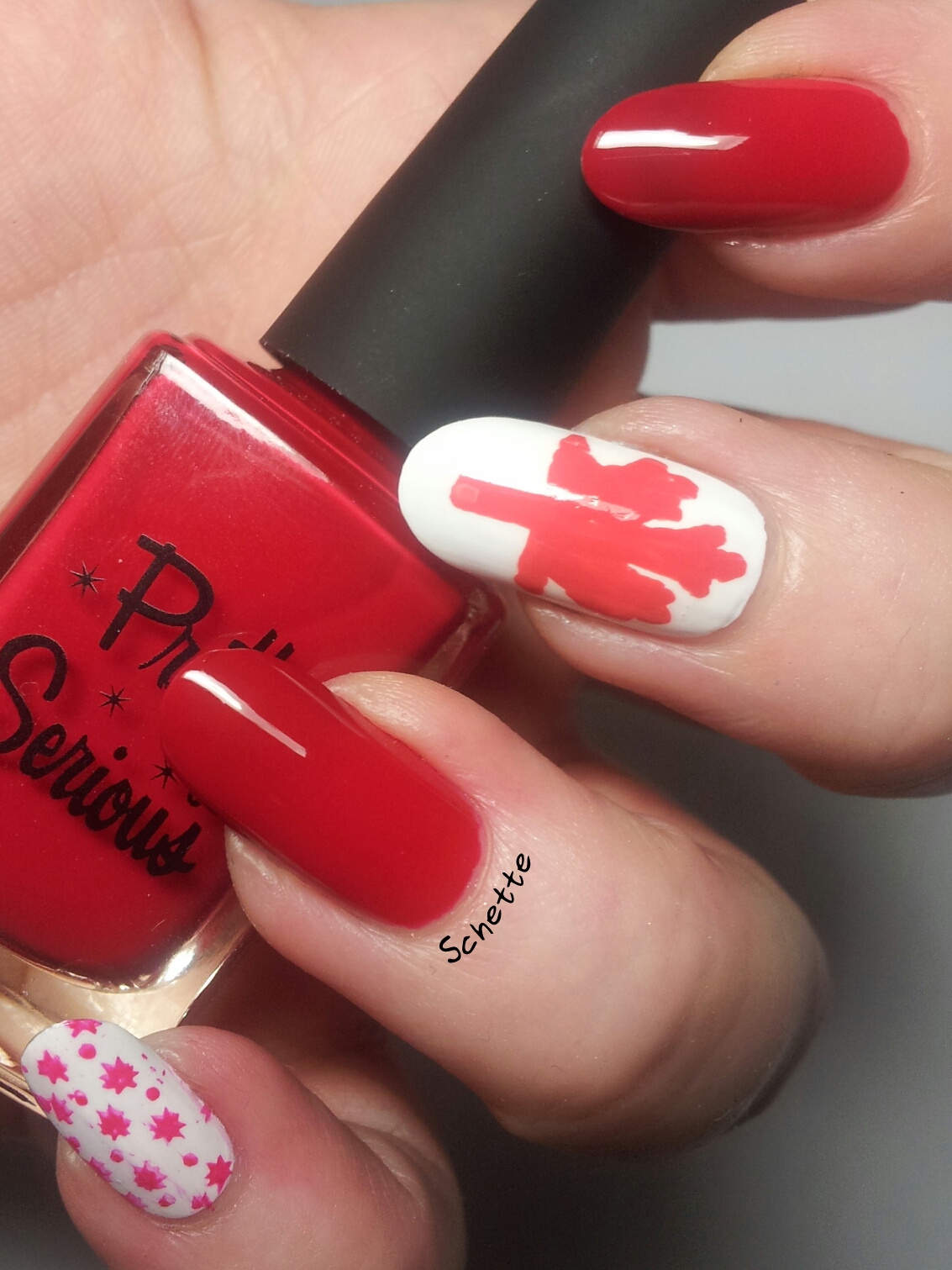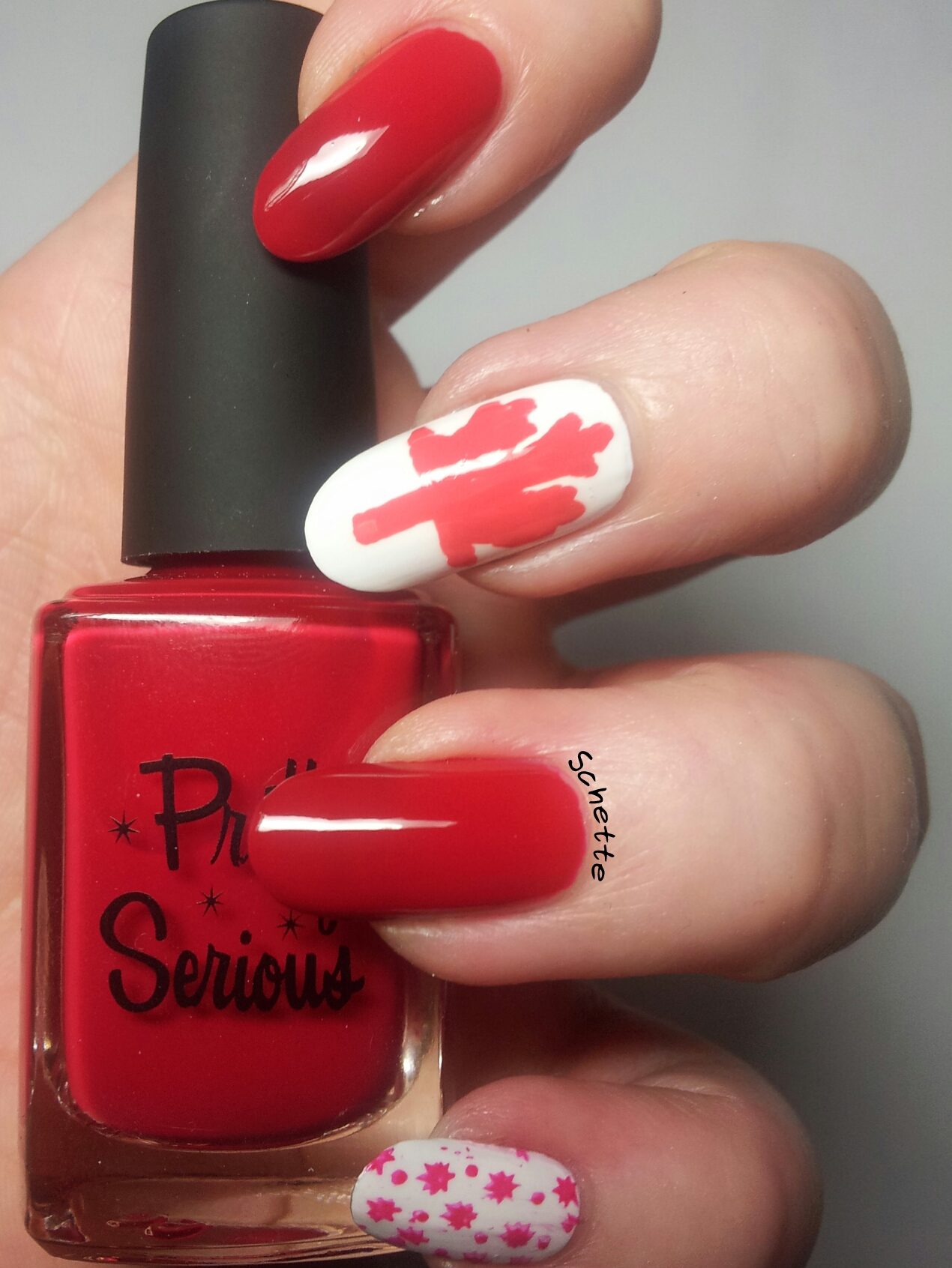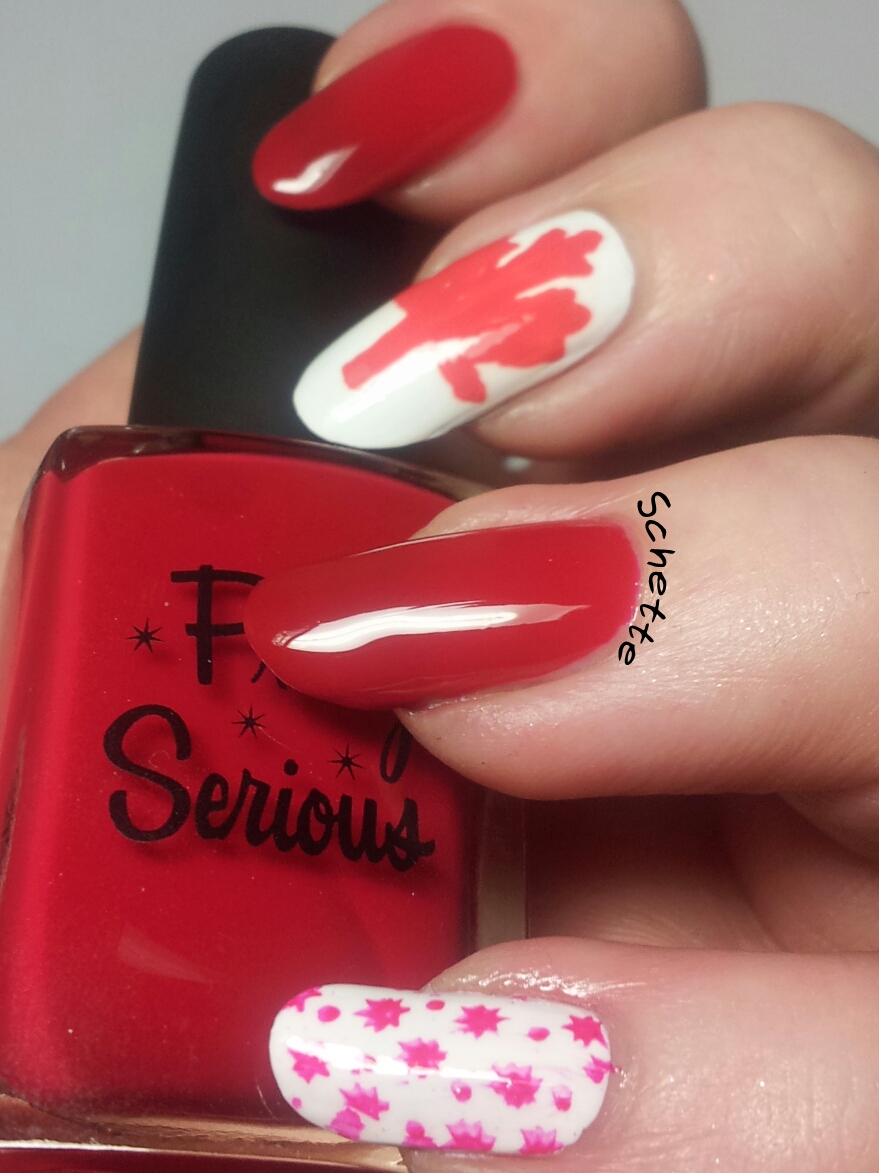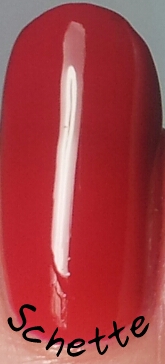 Pour dessiner la feuille, j'ai suivi le
tutoriel de The Contessa of Colour.
La seule différence est que j'ai utilisé un POSCA au lieu d'un doting tool. Vous pouvez aussi regarder les différents essais que j'avais fait :
POSCA vs vernis vs Liner
To draw the leaf, I follow the tutorial of The Contessa of Colour. The only difference is that I use a POSCA instead of a doting tool. You can also have a look at the different trials I made POSCA vs vernis vs Liner.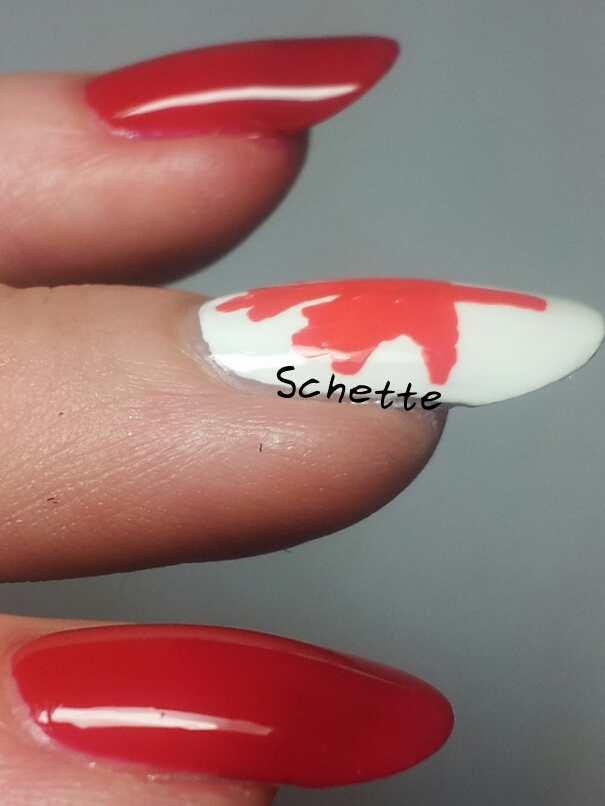 Bilan
Je ne suis en général pas trop fan des vernis jelly et je pense que sans le tutoriel je ne l'aurais pas utilisé. J'ai pu constater que chéri a beaucoup aimé ce nail art. Le vernis est aussi parfait pour stamper (plaque moyou festive 05).
I'm not a big fan of jelly polish and I think that without the tutorial, I woulnd have use it. I also see that bf loved that Nail Art. The polish is also perfect to be stamped (Moyou plate festive 05).
Concours du blog / Giveaway of the blog
Vous pouvez également rejoindre notre
groupe de fan d'indies
Schette, le 13 février 2014
Vous pourriez aussi aimer / You can also like :