Le vernis Pretty Jelly Mizzle
Vous pourrez trouver cette marque sur la
boutique
.
You can find this brand on the shop .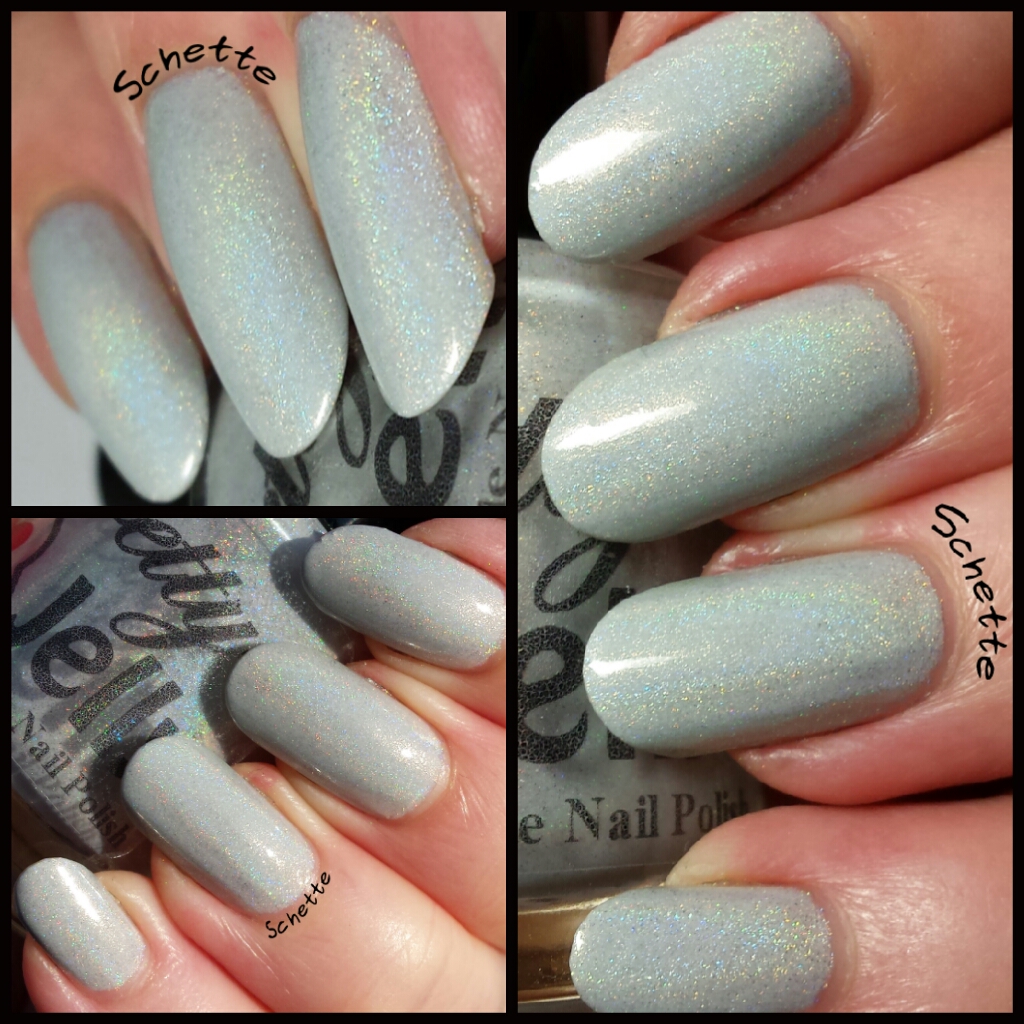 Ma petite photo récapitulative.
My picture sommary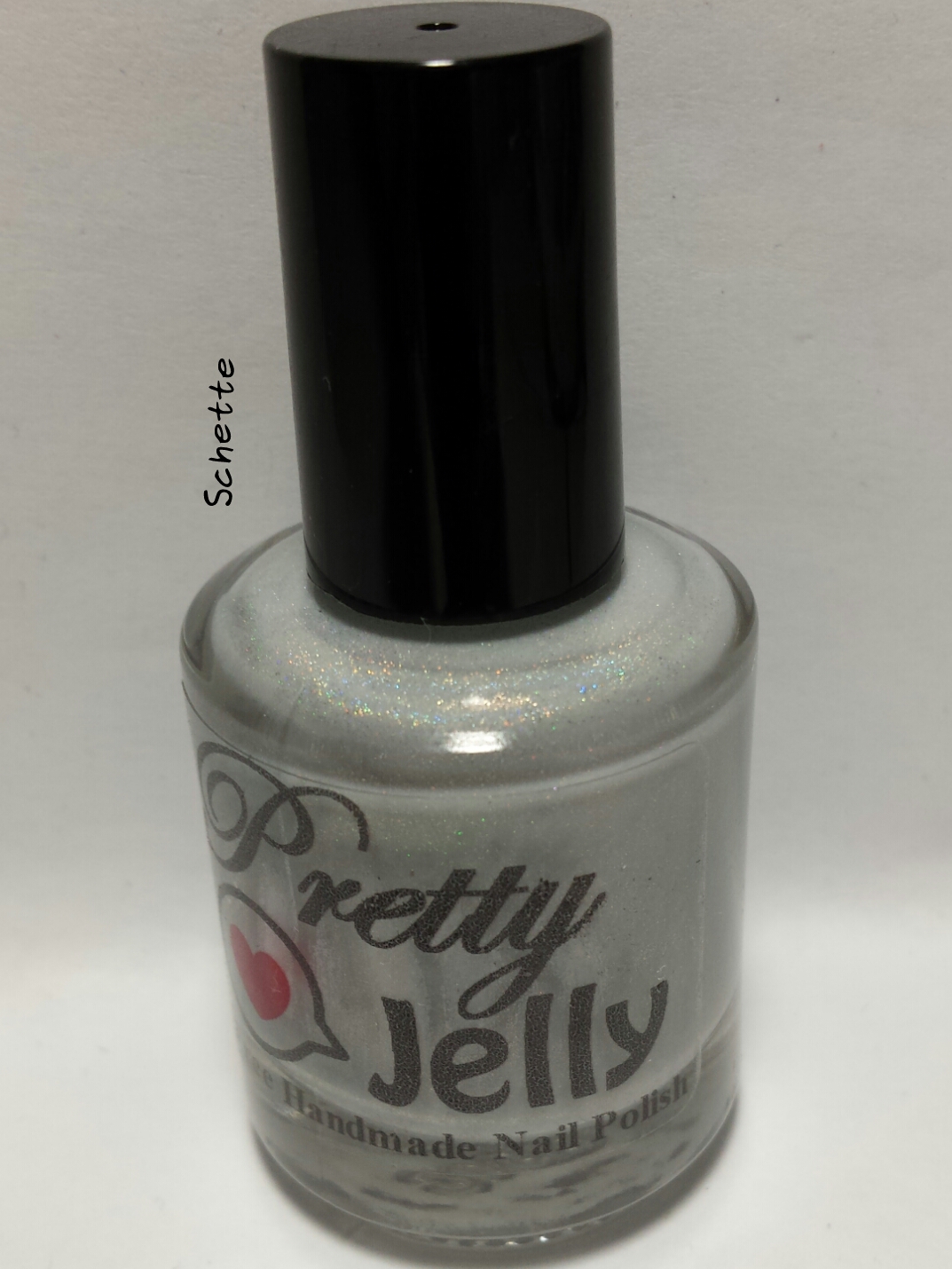 Le vernis est un gris clair holographique (assez blanc comparé à mes blancs holo - revue à venir, je viens juste de recevoir le Lilypad Milkyway).
The polish is a gary light holographic (almost white compare to my white holo - review to come, I just received my Lilypad Milkyway).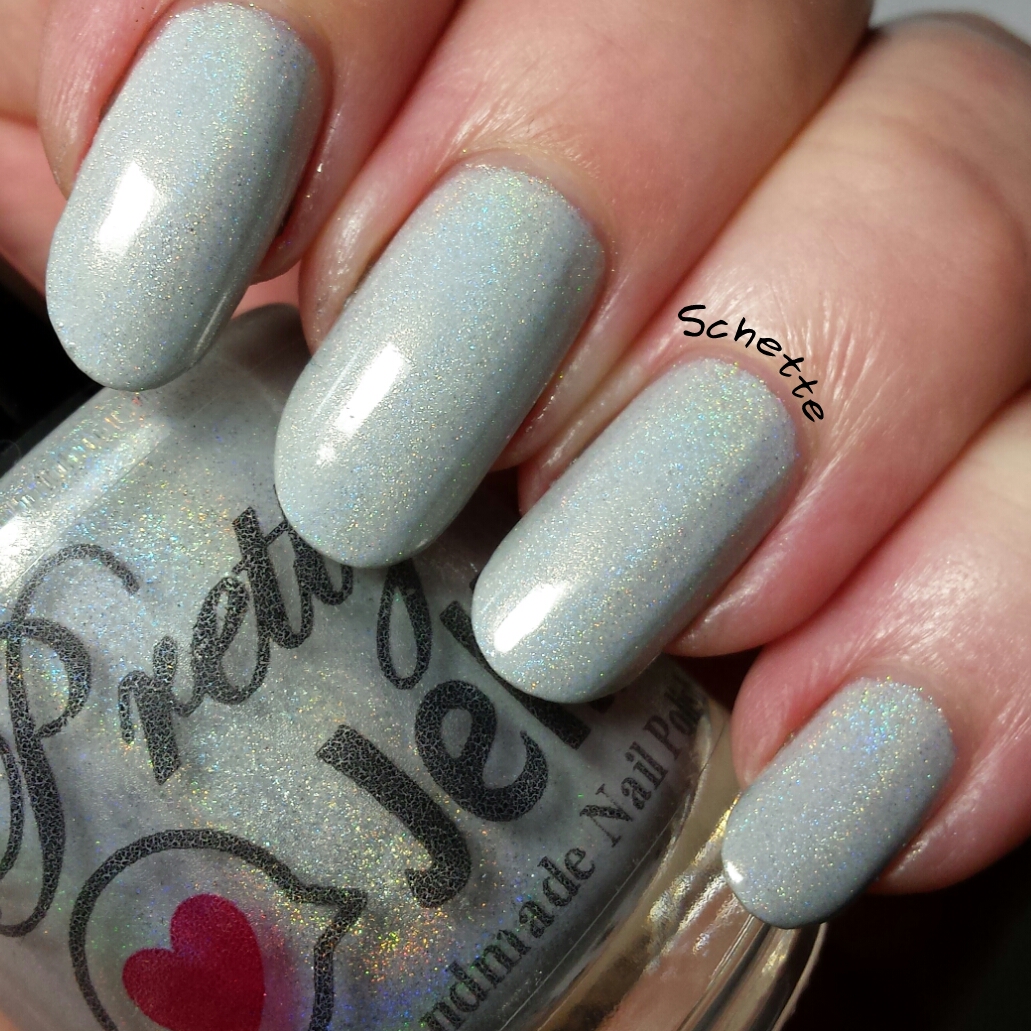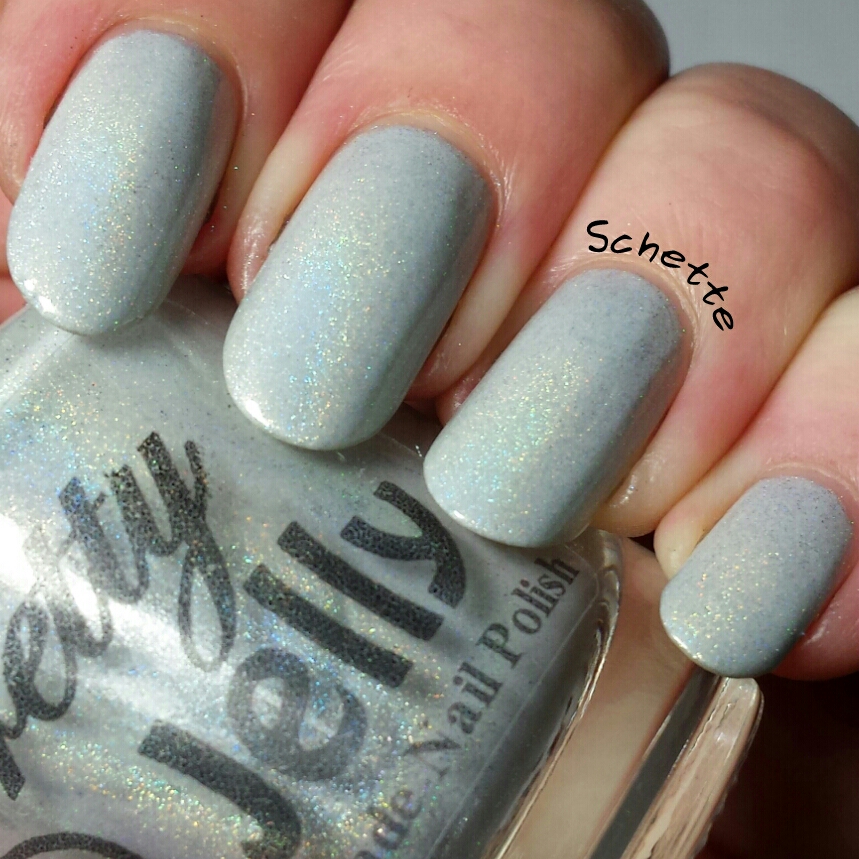 Il fait partie de la collection Spring / Summer qui comporte 10 vernis très holographiques.
It's part of the Spring / Summer Collection witch is composed by 10 polish with great holo.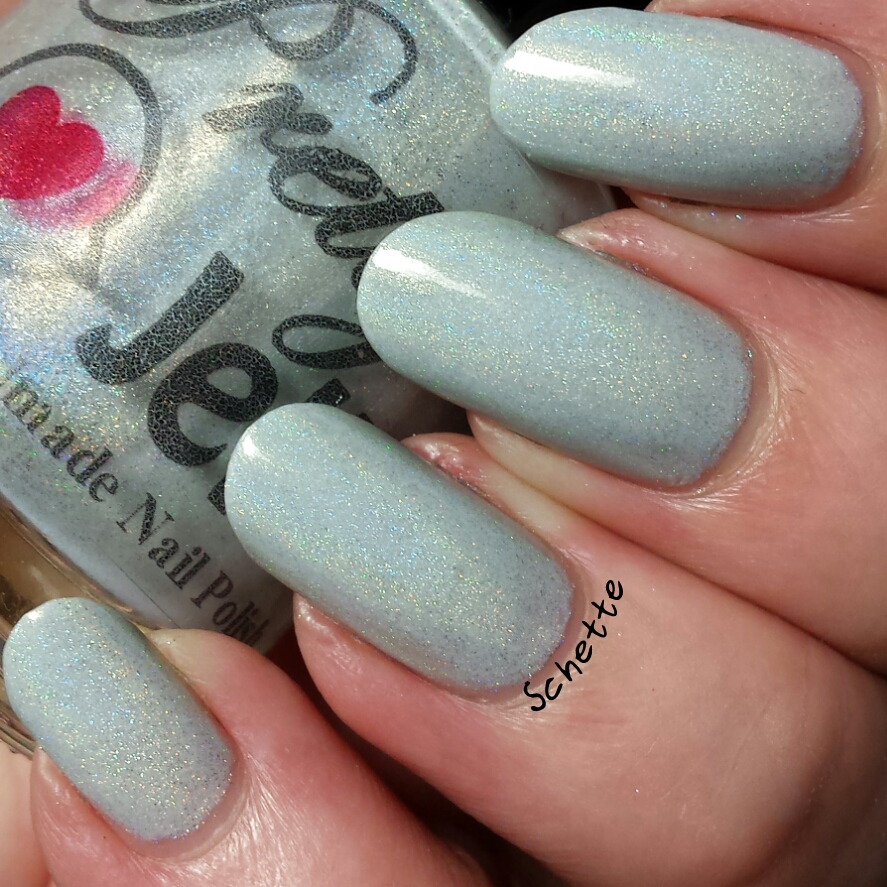 Comme il est dit dans sa description, c'est le moins holographique des vernis de la collection. Je pense que c'est pour garder un aspect "blanc" pour ne pas que le holo grise trop la couleur. Je trouve que le résultat est très sympa.
As stated in the description, it's the less holographic of the collection. I think it's to keep it a little "white" so that the holo dont grayish the color. I find the result very pretty.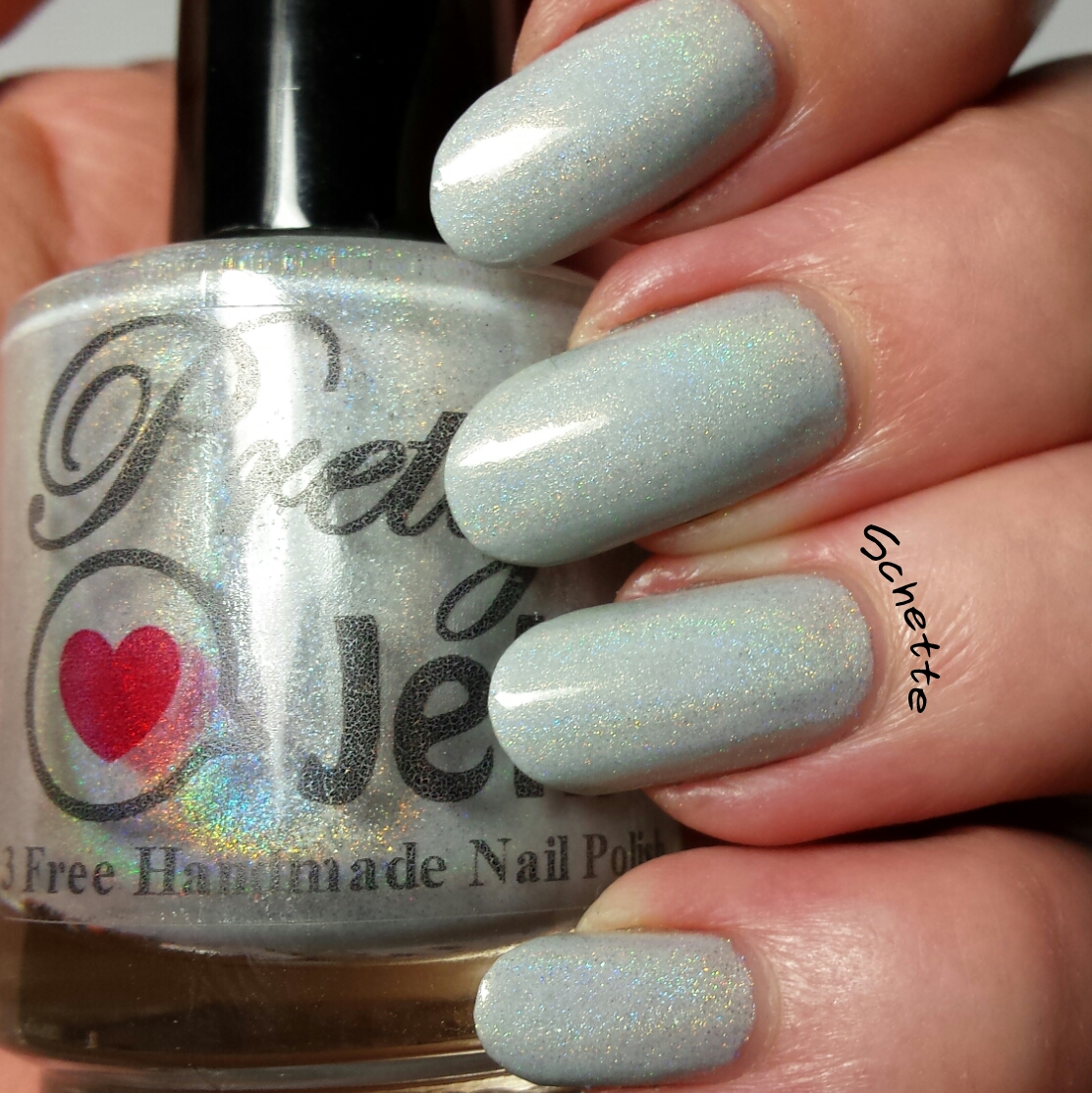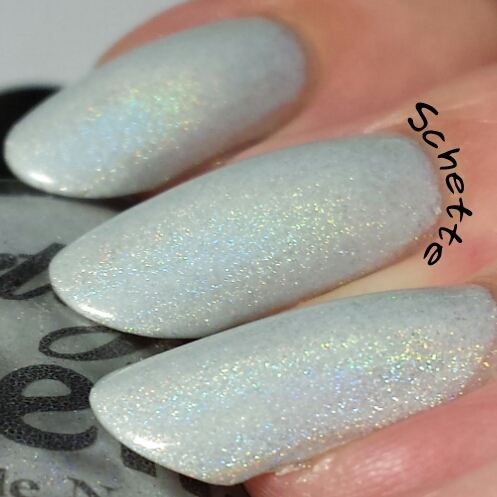 Il est bien holo quand même le petit !
It's quite holo altrough :)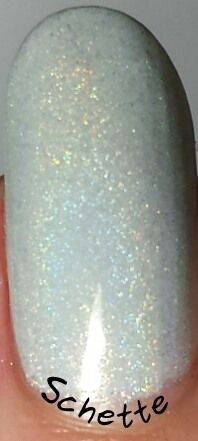 Le petit macro shot.
The little macro shot.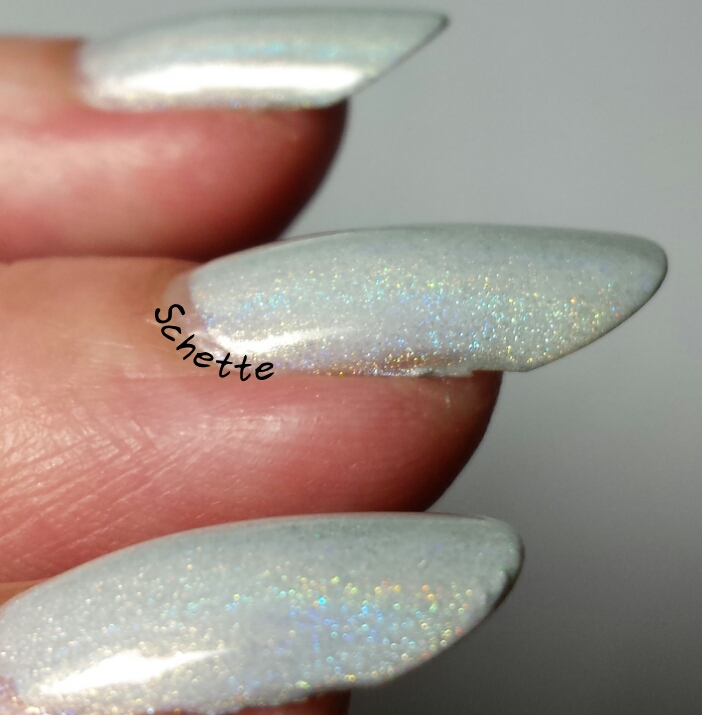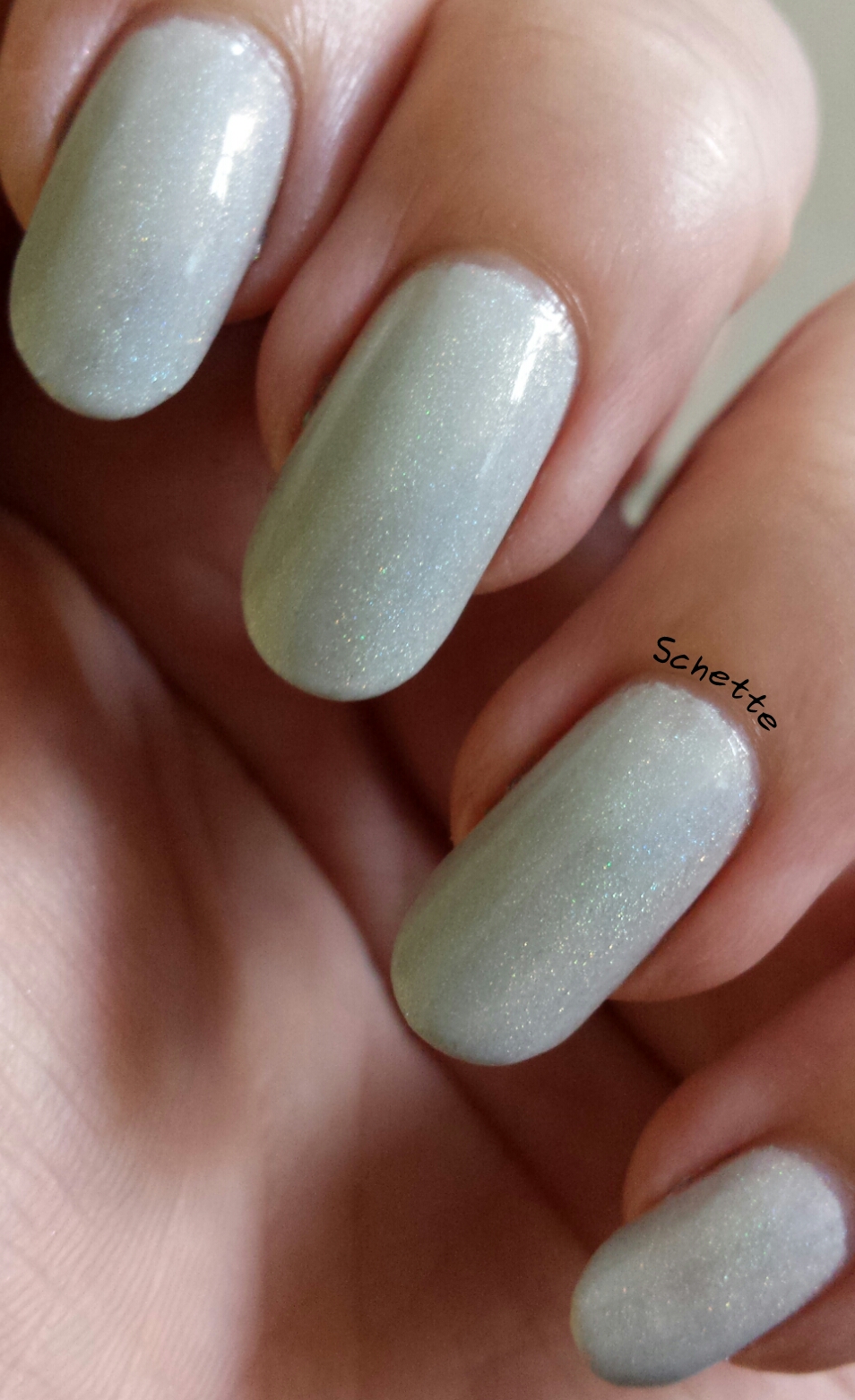 Une petite photo à l'ombre. On voit toujours le holo.
A little picture in shade. We always see the holo.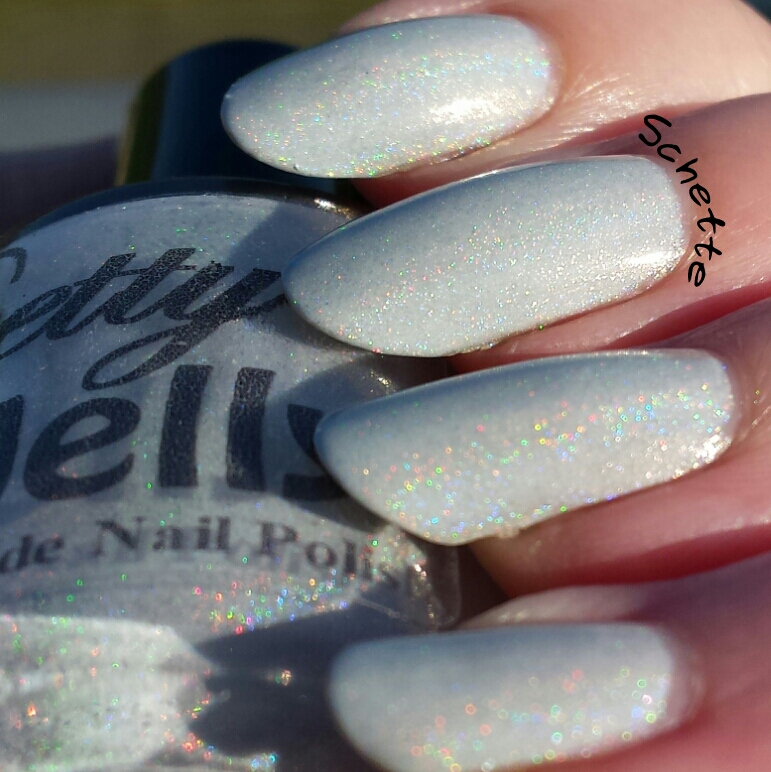 Et les photos au soleil.
And the pictures in the sun.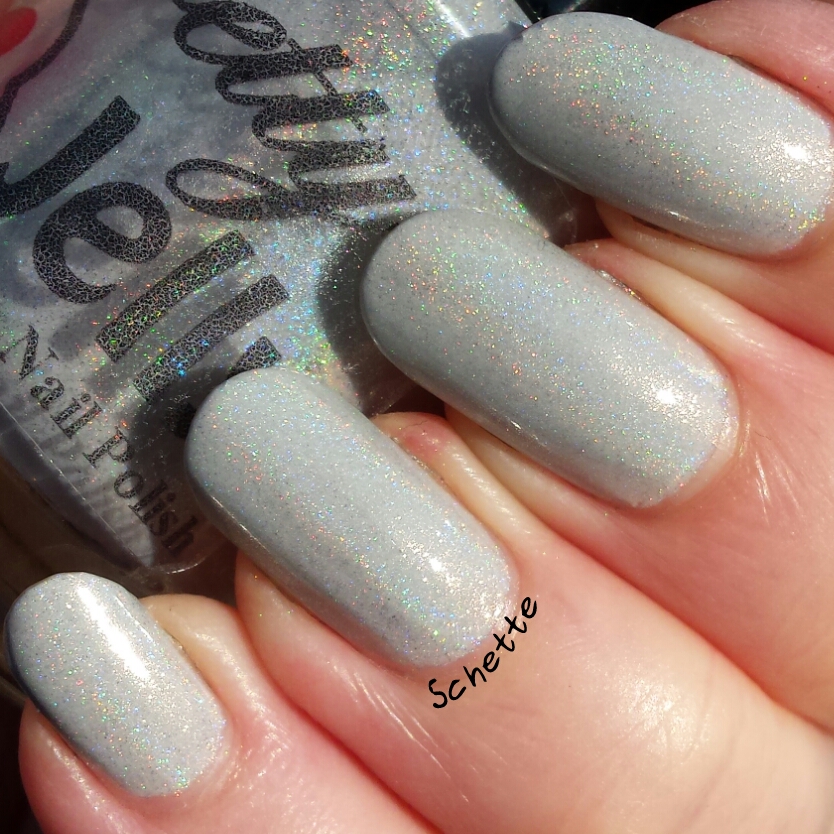 Il fait un petit peu magique, vous trouvez pas ?
It seems magical, don't you think ?
Bilan
L'application se fait en trois couches (sans top coat ici), le vernis est parfaitement opaque et l'application un peu plus difficile que les autres de la collection sans être non plus laborieuse. Je pense que c'est le "blanc" qui fait ça, tous ceux que j'ai pu tester étaient un peu plus difficile à poser que les autres couleurs.
Encore une belle réussite tout de même !
The application is done in three coats (without top coat), the polish is perfectly opaque and the application a little more difficult thant others of the collection without beeing a total nightmare. I think it's because it's a "white" holo, all those I tested were a little more difficult to apply than others colors.
Another great success for Pretty Jelly !
Vous pouvez également rejoindre notre
groupe de fan d'indies
Schette, le 29 avril 2014
Vous pourriez aussi aimer / You can also like :