Le vernis Pretty Jelly Blithe
Vous pourrez trouver cette marque sur la
boutique
.
You can find this brand on the shop .


Ma petite photo récapitulative.
My picture sommary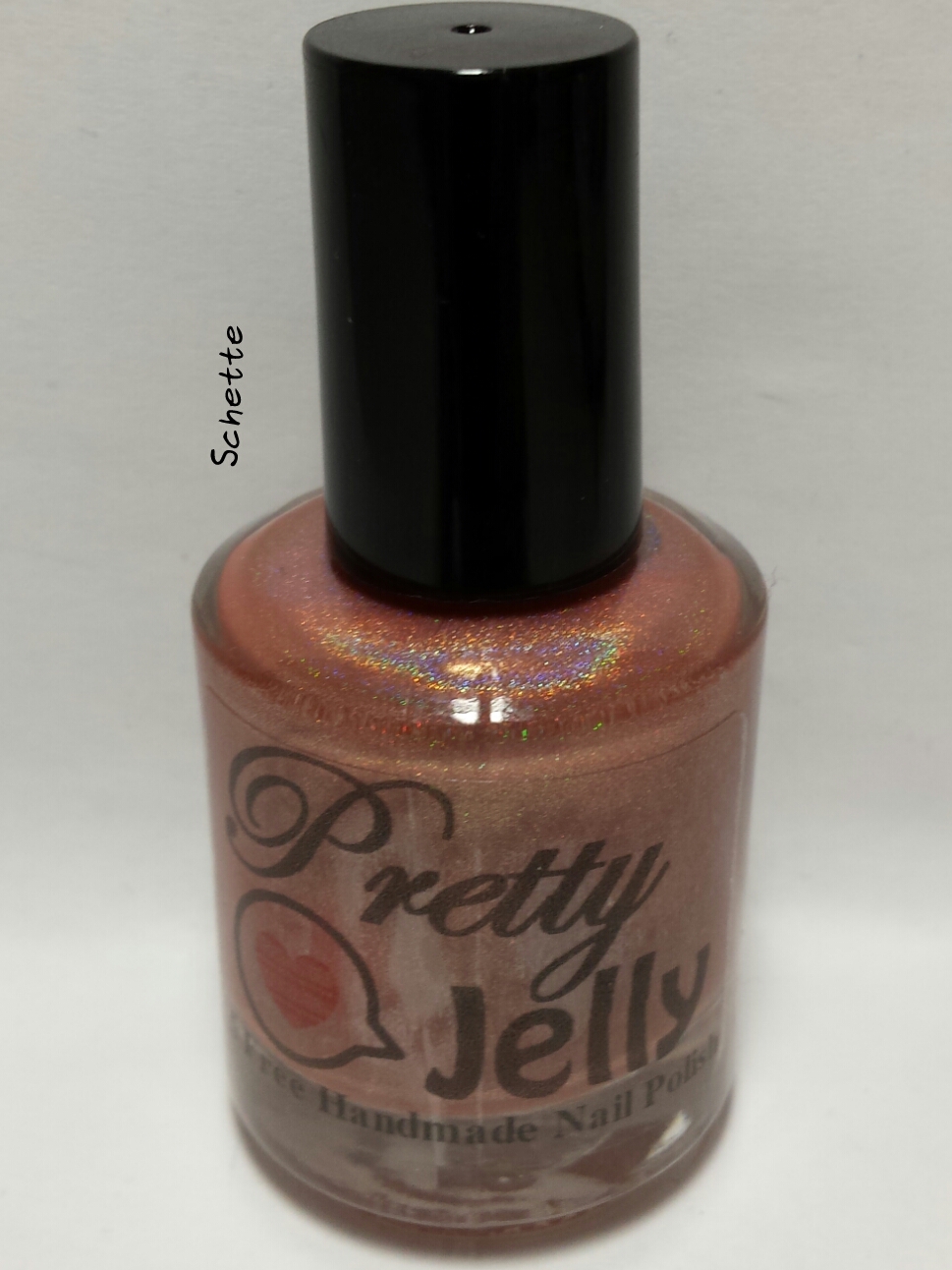 Le vernis un nude très holographique.
The polish is nude very holographic.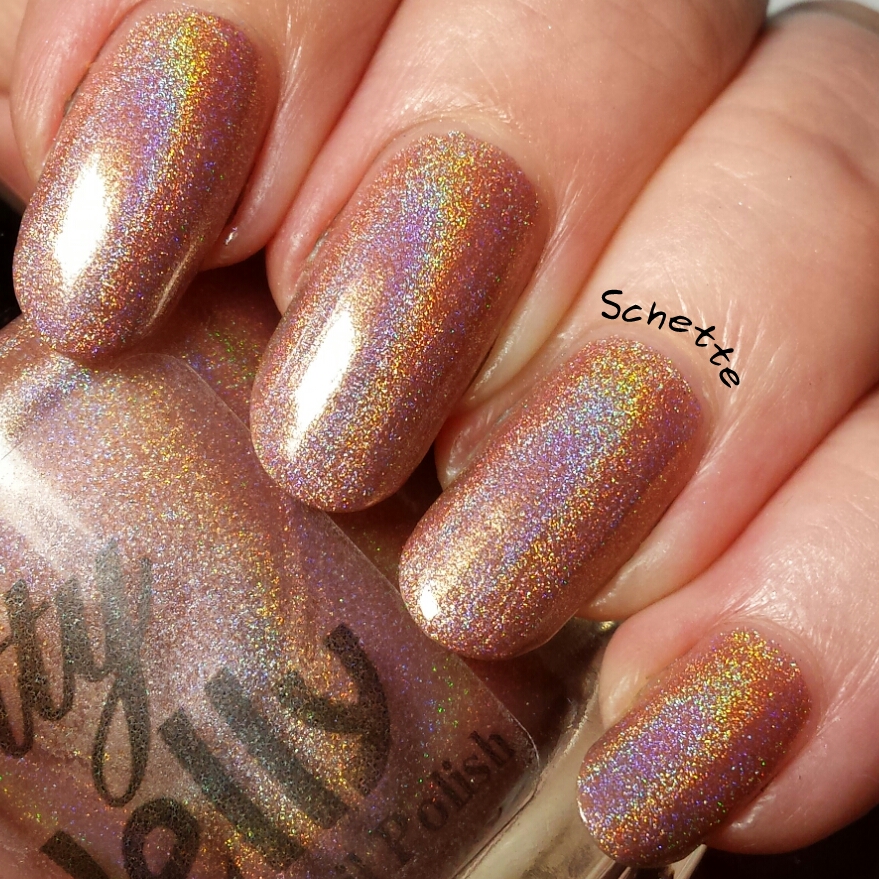 Il fait partie de la collection Spring / Summer qui comporte 10 vernis très holographiques.
It's part of the Spring / Summer Collection witch is composed by 10 polish with great holo.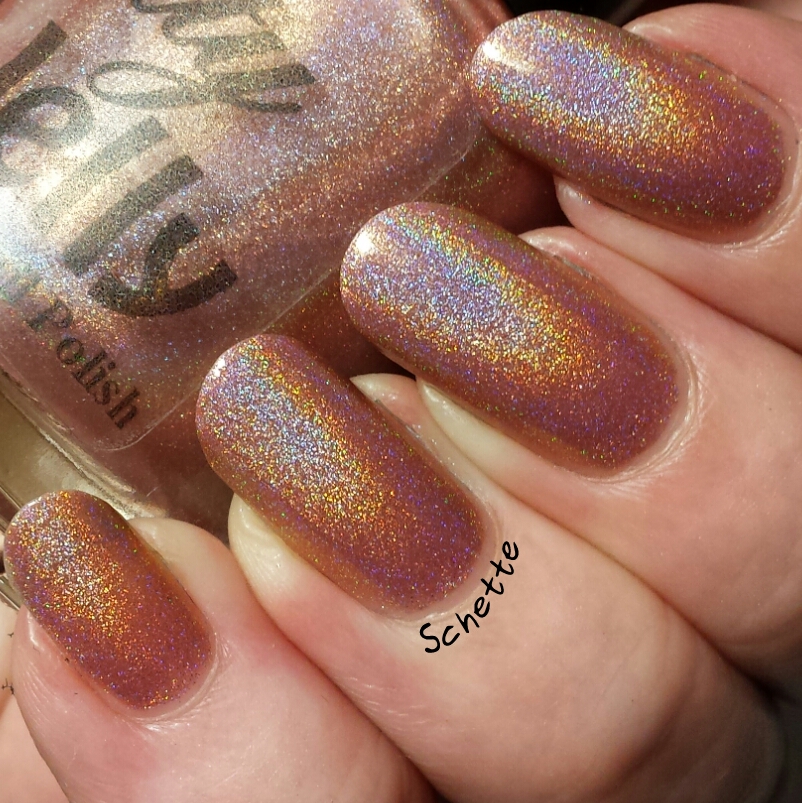 Vous le savez toutes je pense, je n'aime pas trop les couleurs nude. Je trouve que cela ne ressort pas bien avec ma carnation. Cependant je me suis étonnée à beaucoup aimer celui-ci. Chéri n'aime pas les vernis holo, et quand il a vu celui-ci à l'ombre (voir la photo un peu plus bas) il m'a dit "ho mais il est trop beau celui-là" et ensuite il a vu le vernis au soleil et m'a sorti "hum peut être un peu trop pour le boulot, non ?"
I think you all know that I dont really love nude polish. I find that does not fit my skin tone. However, I'm surprised I love this one that much. My boyfriend dont really like holo polish, and when he saw this one on shade (see the picture a little down) he told me "hoo this one is really georgous". Then he saw the polish in the sun and tell me "Hum, maybe it's too much for work, isn't it ?"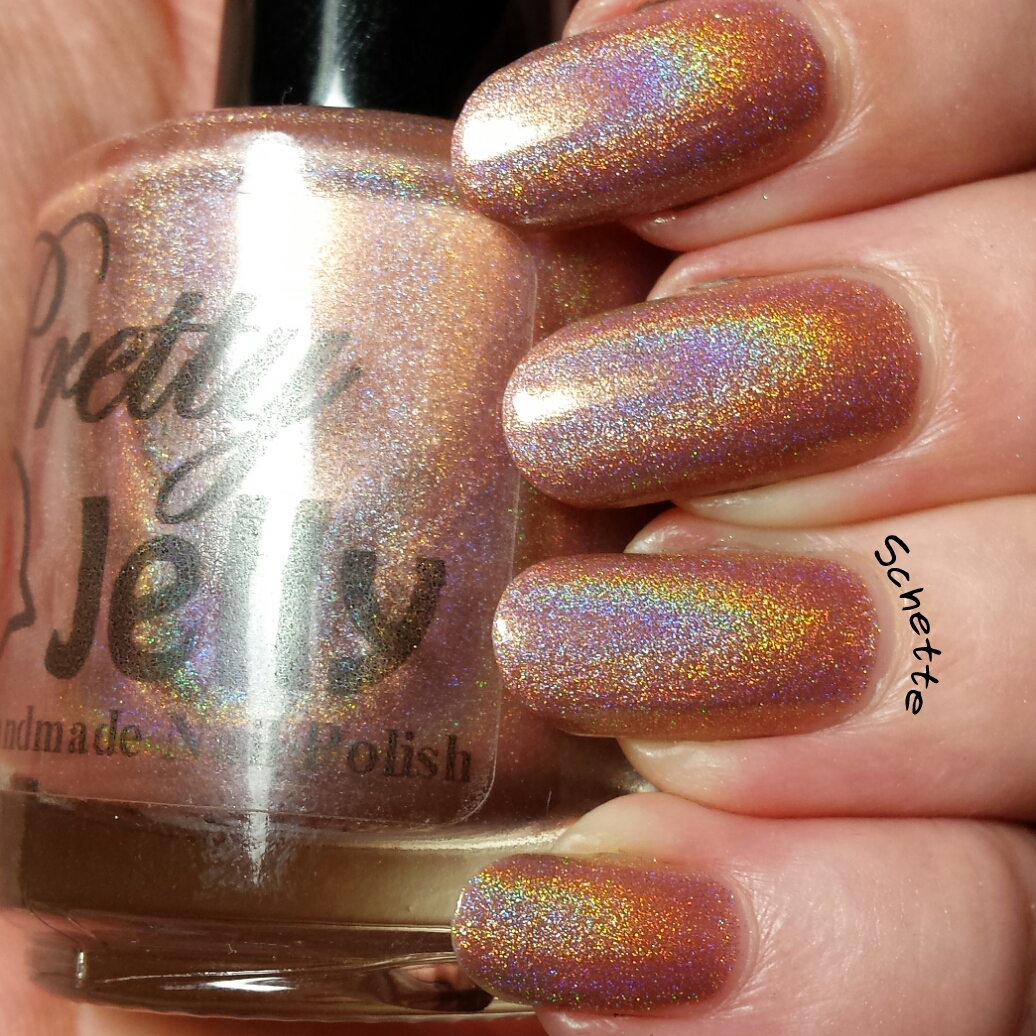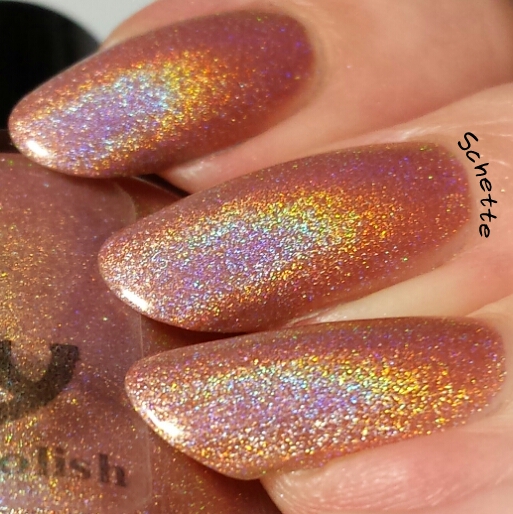 Le holo donne un rendu démentiel au vernis. On dirait un rayon de soleil, ça donne le moral !
The holo made the polish really stunning. It looks like a sun light, it make you feel better !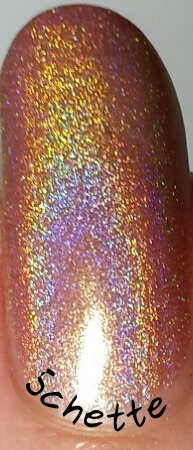 Le petit macro shot.
The little macro shot.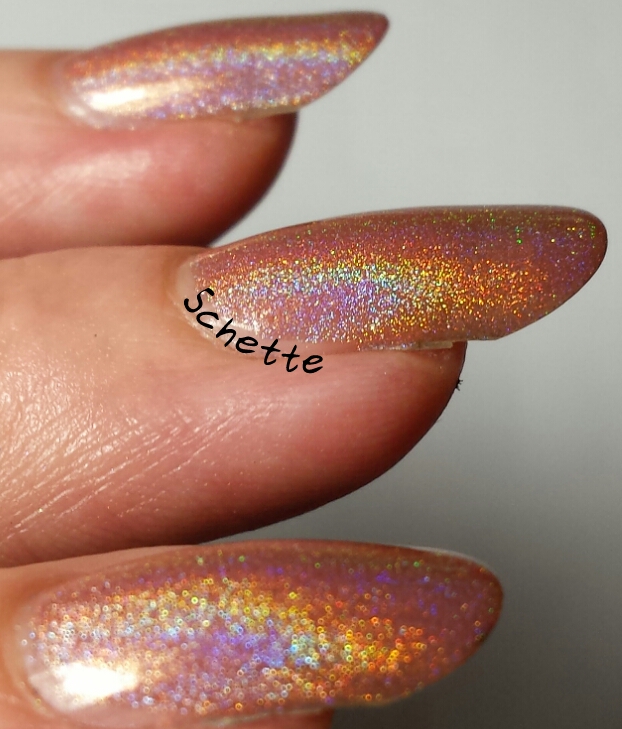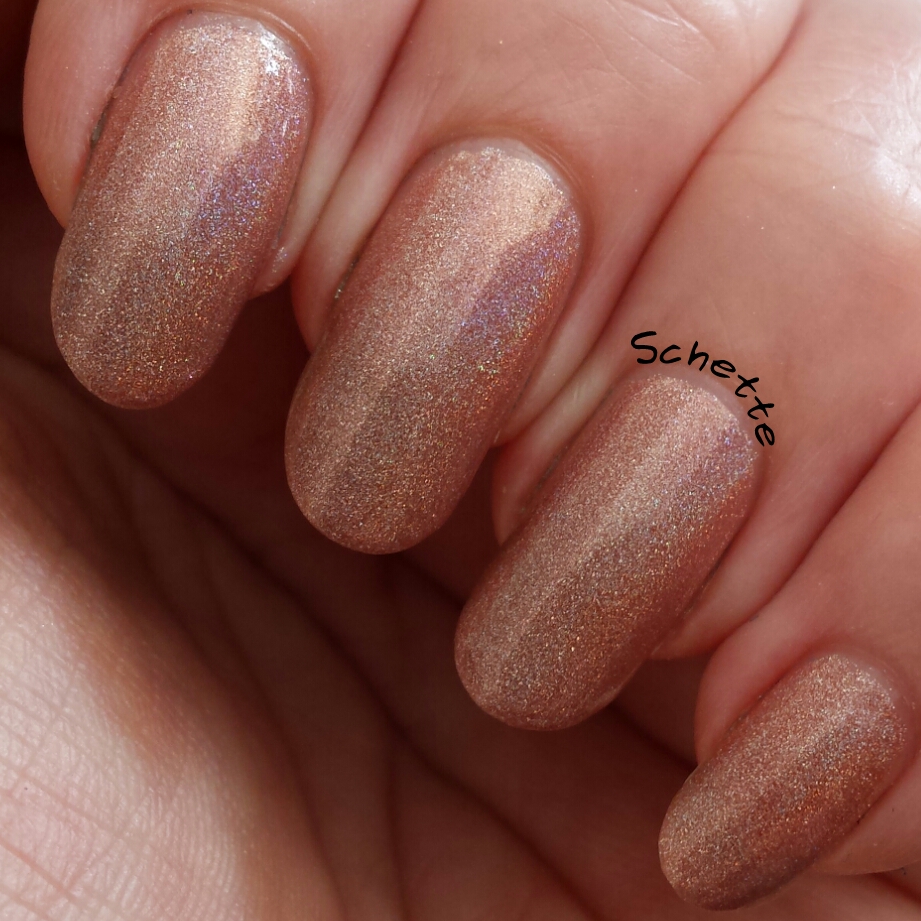 Une petite photo à l'ombre. Il est bien discret effectivement.
A little picture in shade. It's really discrete indeed.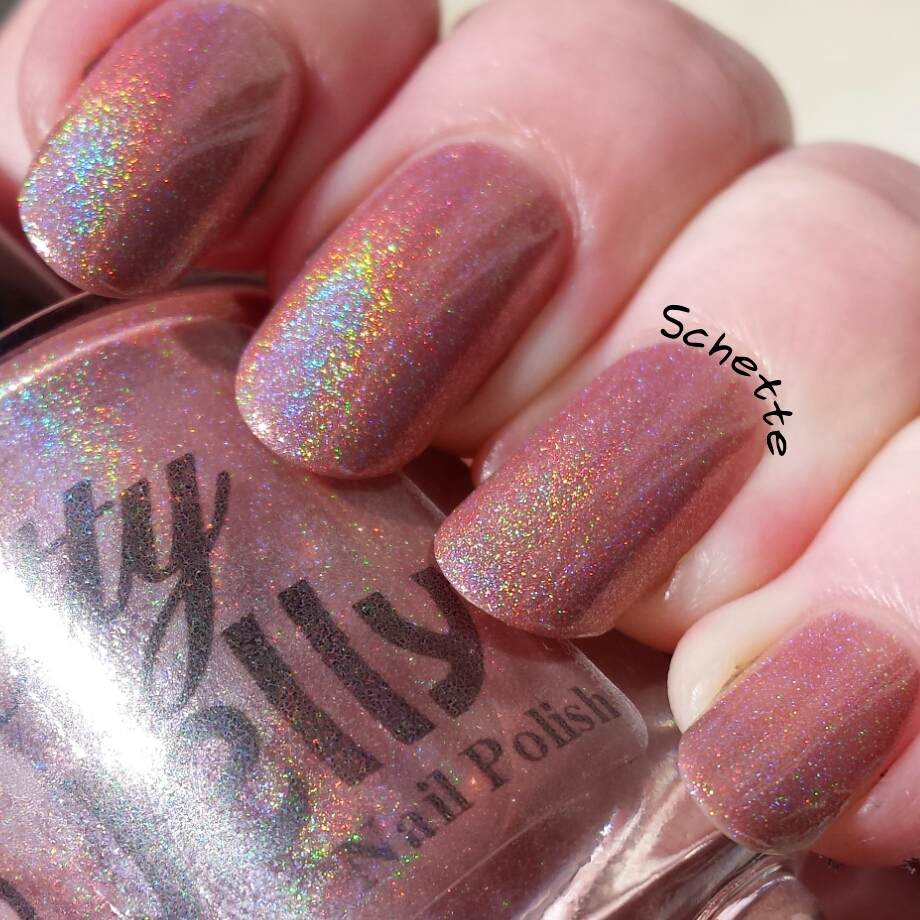 Et les photos au soleil.
And the pictures in the sun.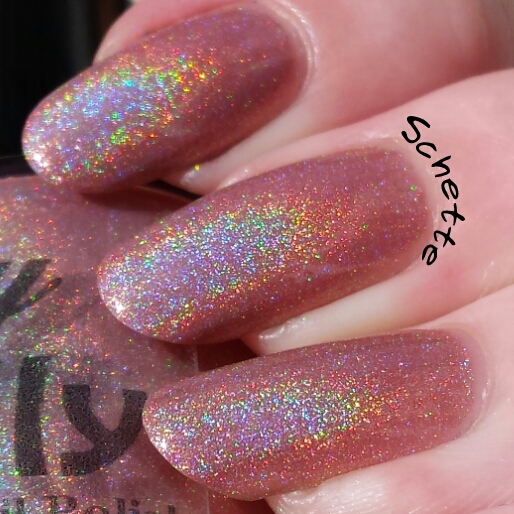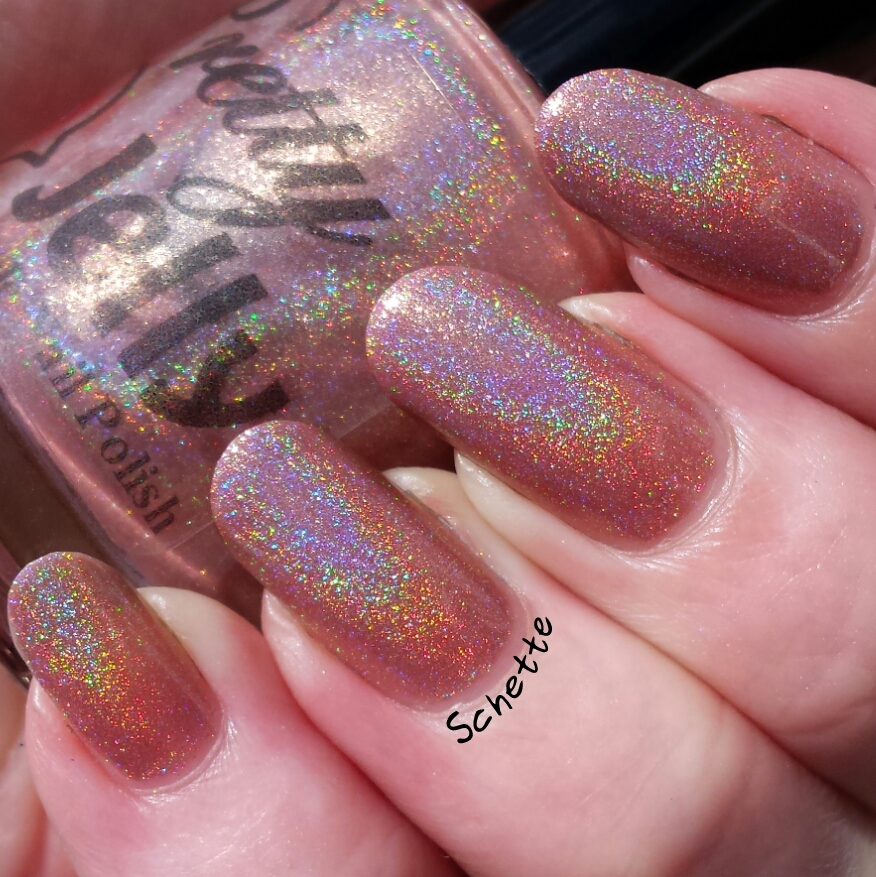 Allez, une petite derniere pour la route :)
And a last one for the road :)
Bilan
L'application se fait en deux couches (sans top coat ici), le vernis est parfaitement opaque et l'application sans accrocs, ce qui est assez étonnant pour un nude (seulement deux couches)
La couleur est très soft, et se marie parfaitement à la saison. Bientôt les autres vernis de la collection :)
The application is done in two coats (without top coat), the polish is perfectly opaque and the application smooth, which is surprising for a nude color (the only 2 coats).
The color is really soft and goes well with the season. Soon the others polish of the collection :)
Vous pouvez également rejoindre notre
groupe de fan d'indies
Schette, le 21 avril 2014
Vous pourriez aussi aimer / You can also like :