La Peita's Box What's In-die Box d'octobre 2013
Vous pourrez cette box sur
sa boutique
.
Tous les mois, 5 vernis de marques indies australiennes vont défiler dans sa box. La box coute 50 AUD + 27 AUD de frais de port (environ 50 euros).
Autre élément important : les vernis sont des exclusivités pour la box (donc pas moyen de les avoir autrement).
You can find this box on Peita's shop .
Every month, 5 Aussie Indie polish will be present. The box costs 50 AUD + 27 AUD shipping (for Europe).
Big information : the polish are exclusives in the box!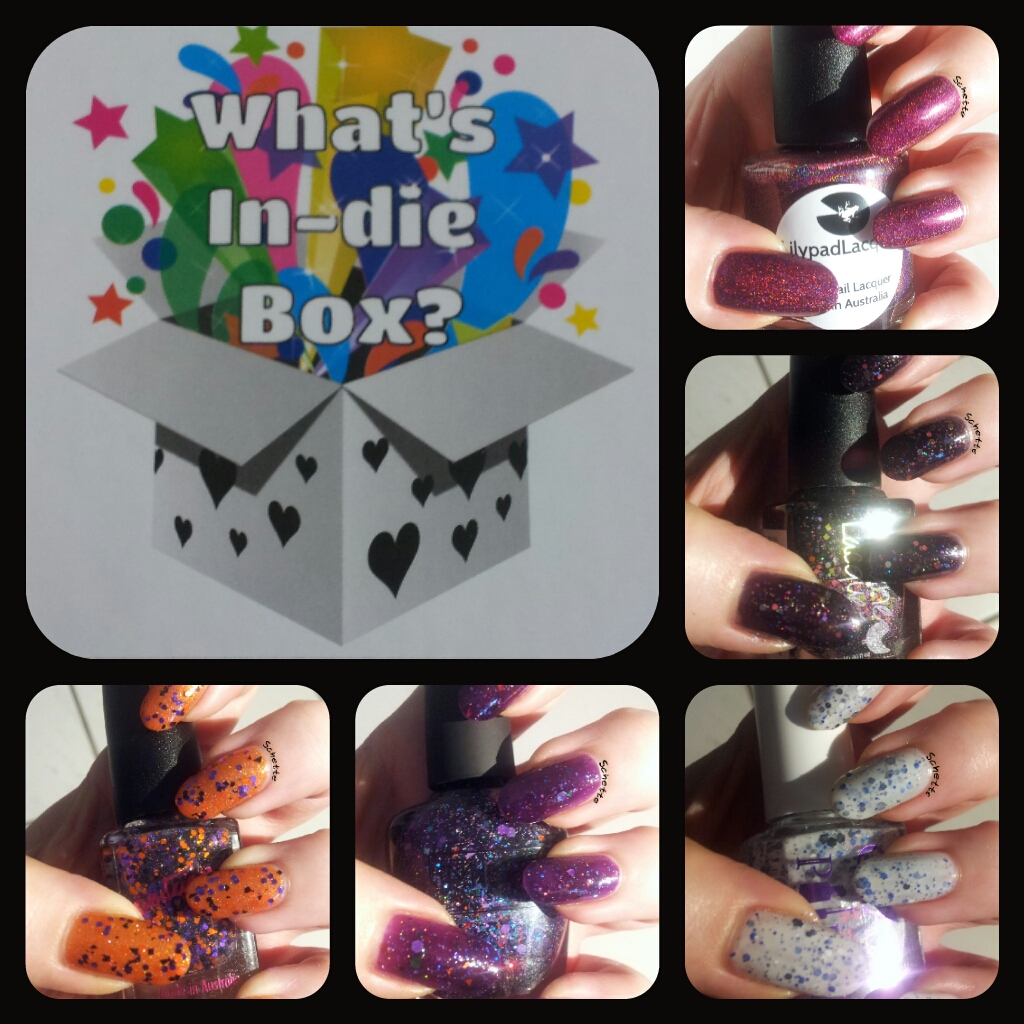 Ma petite photo récapitulative.
My picture sommary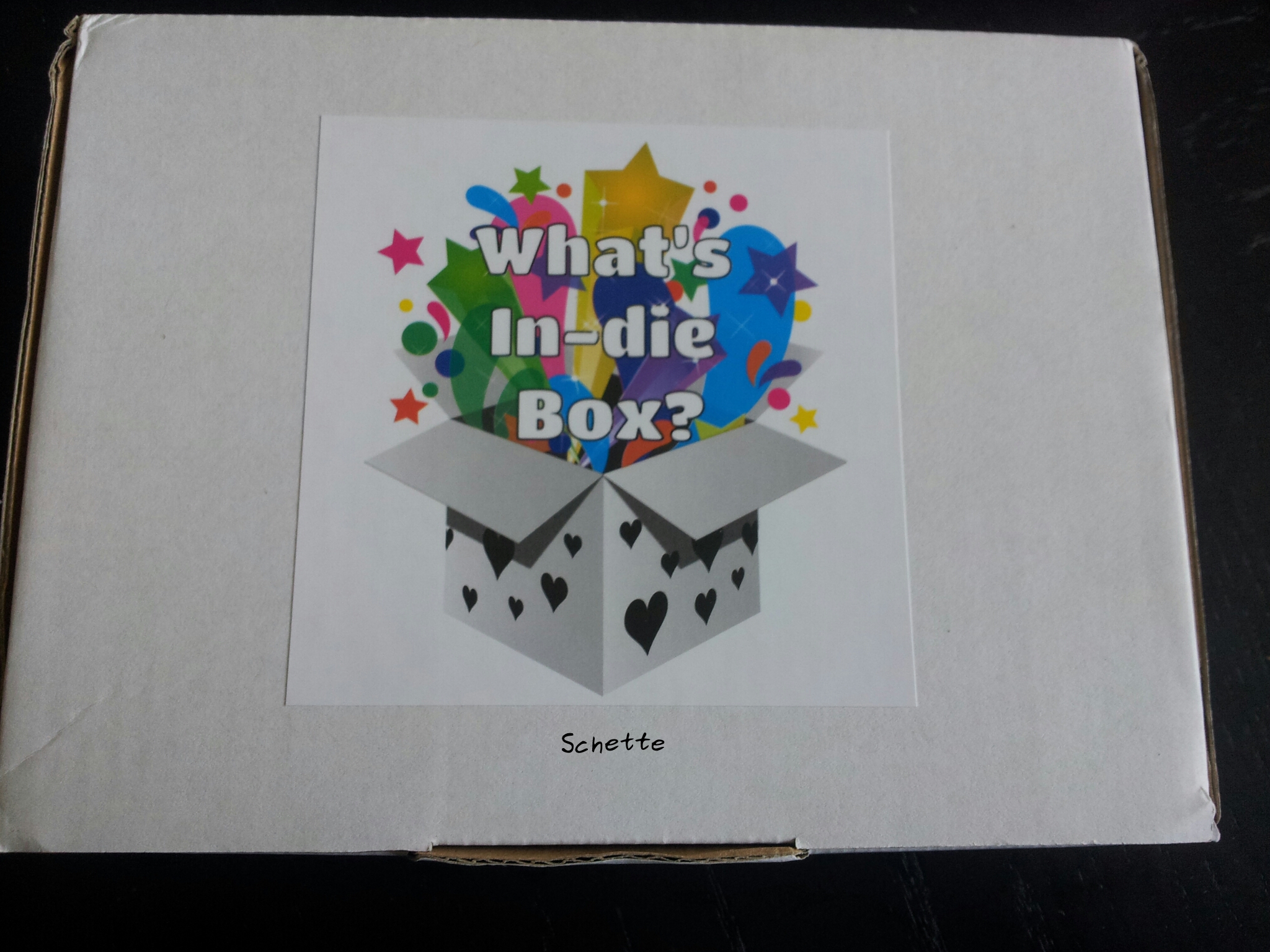 Ma box est arrivée !
Here is my box !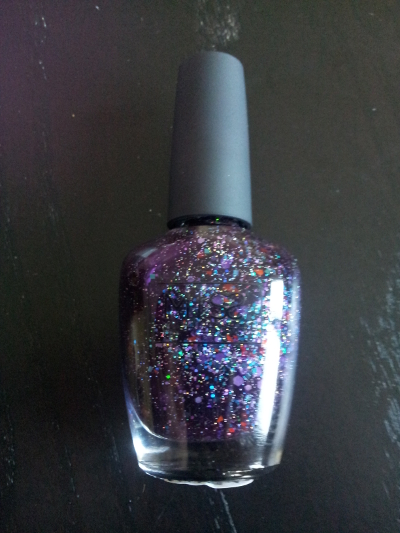 Miss Ashleigh - Where my witches at ?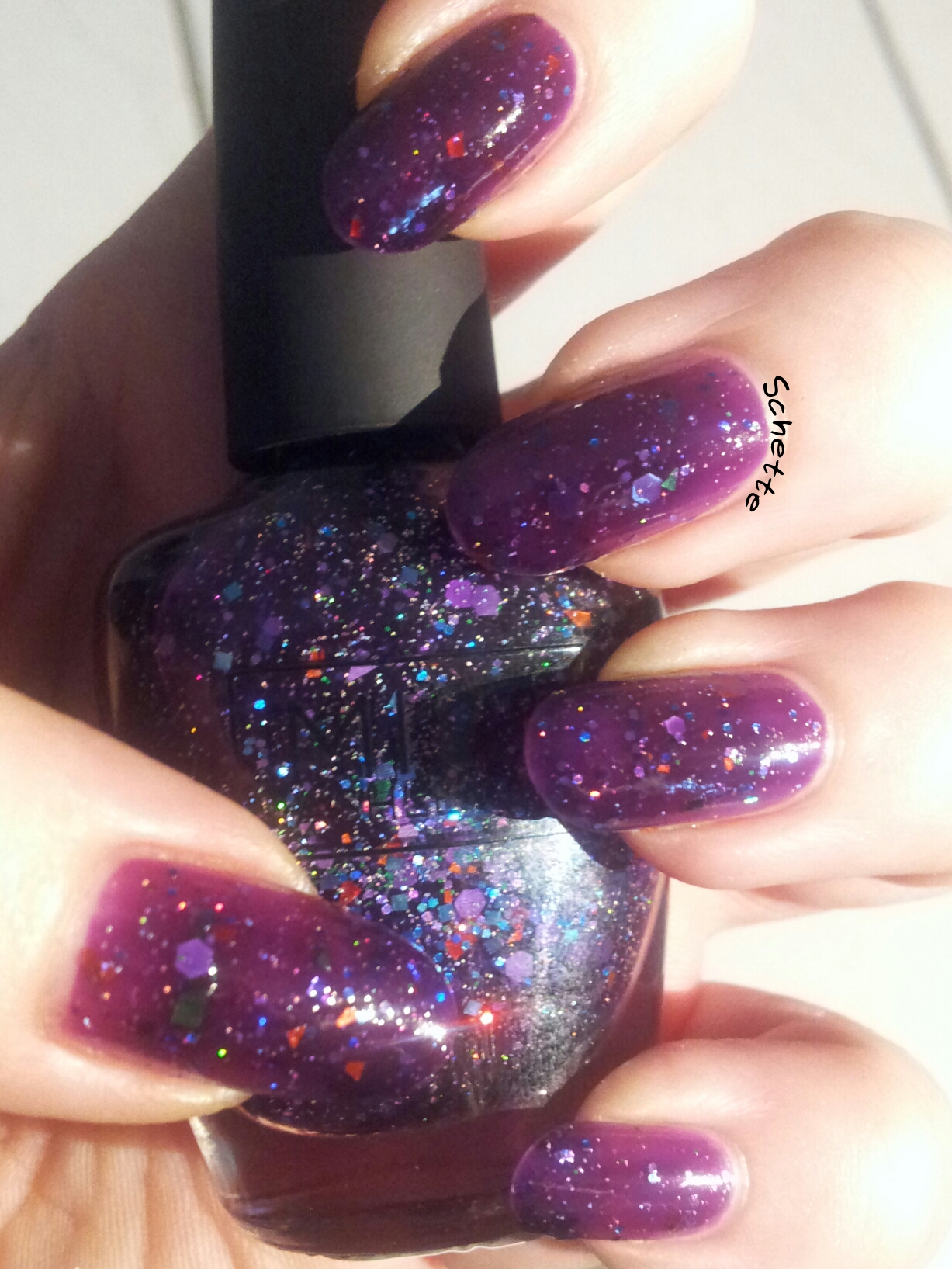 Une très bonne surprise. La base est jelly et très intressante, les reflets sont jolis. J'adopte !
A good surprise. The jelly base is very interessing and the reflects very pretty. I adopt !
Arcane Lacquer - All Hallows Eve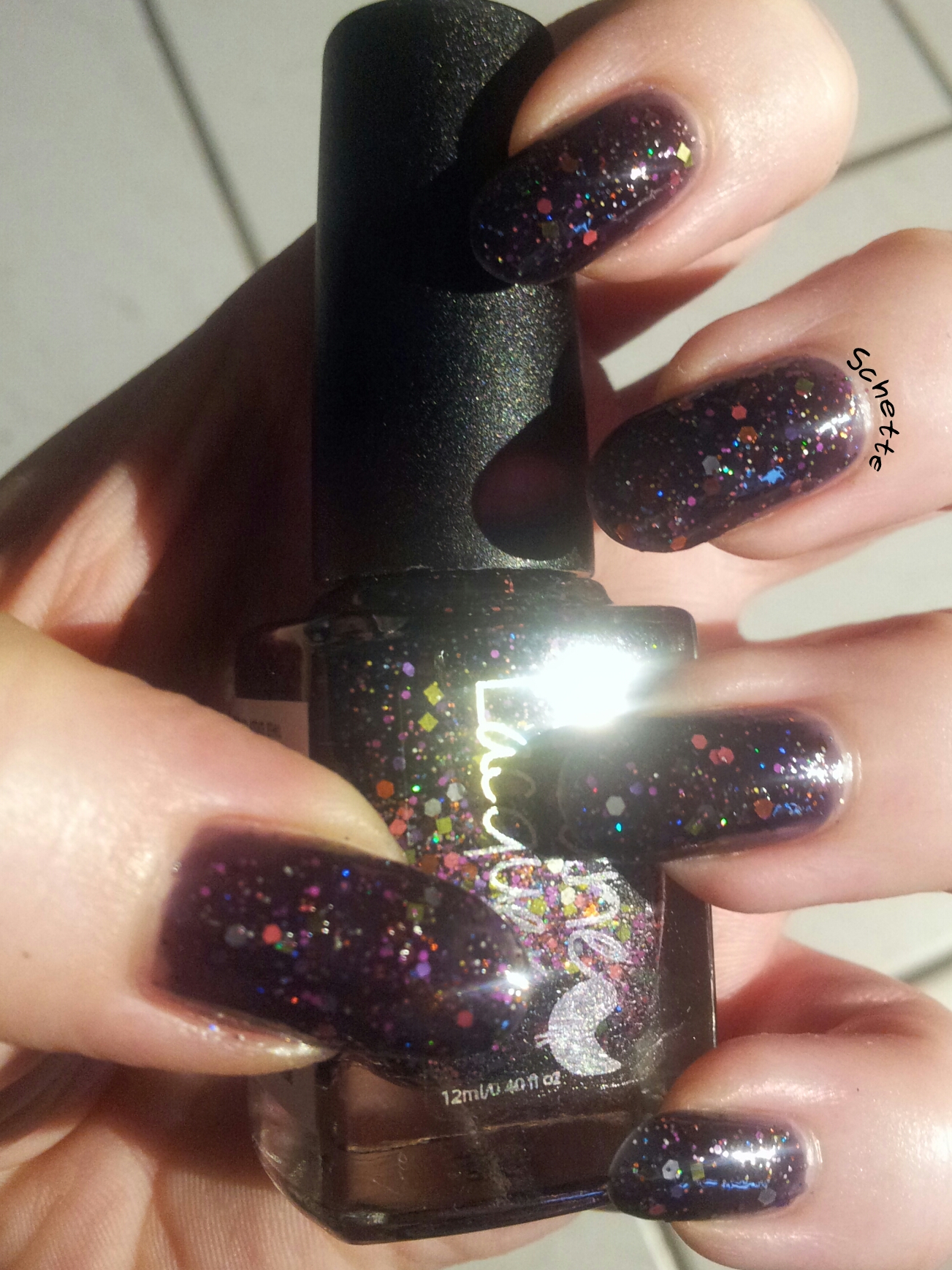 Une base noire pleine de paillettes. J'aime beaucoup également.
A dark base with a lot of glitters. I like it too.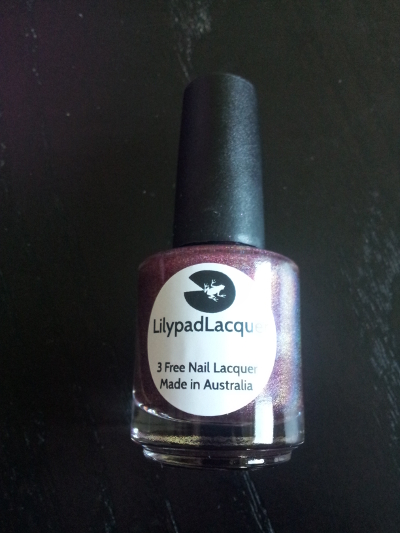 Lilypad - Queen of Halloween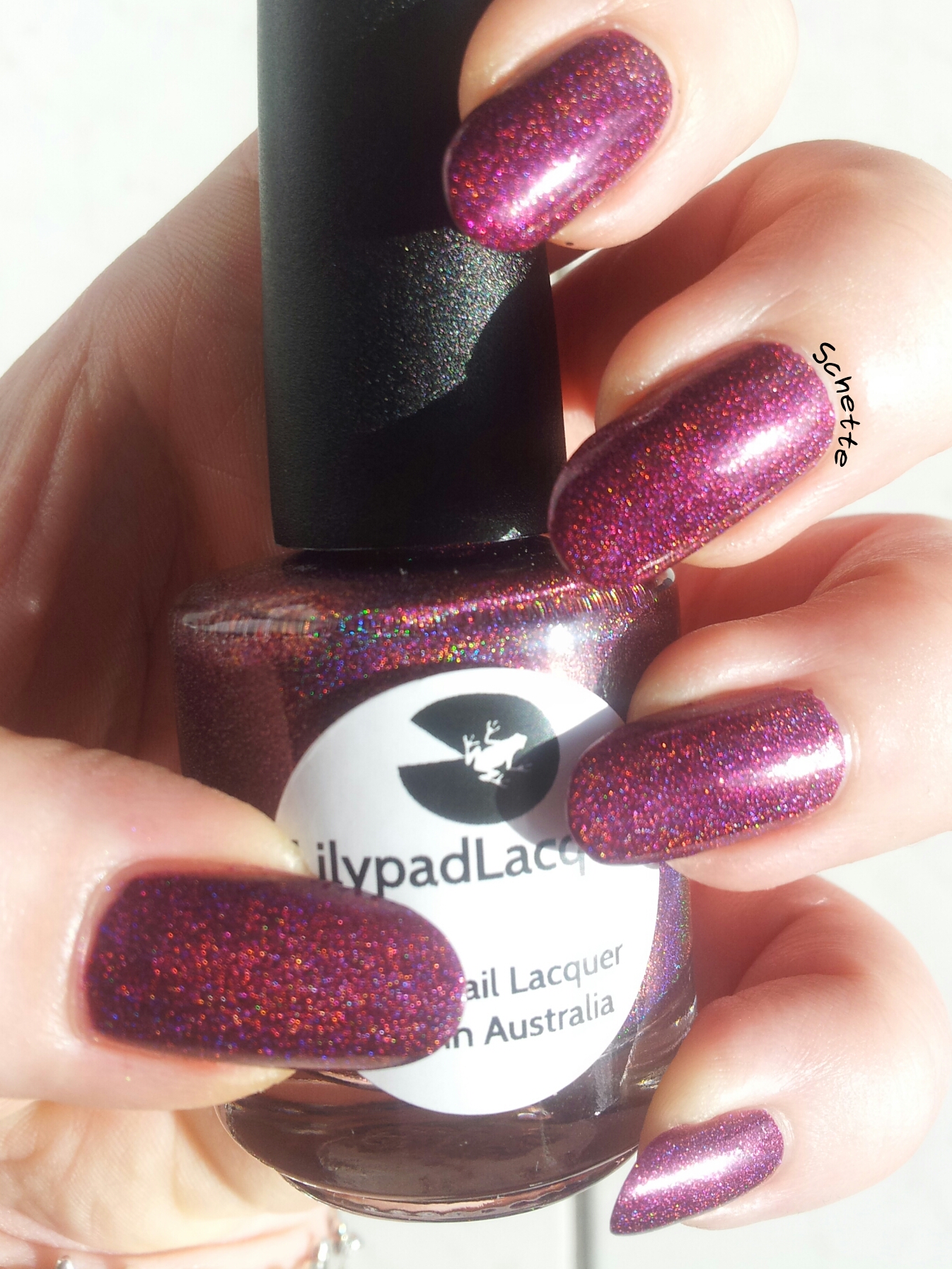 Je ne vais pas mentir, mon coeur à défailli quand j'ai vu cette merveille, et une fois posée, effectivement, il déboite !
I'm not gonna lie, I had a heart attack when I saw this one. Once on my nail... OMG !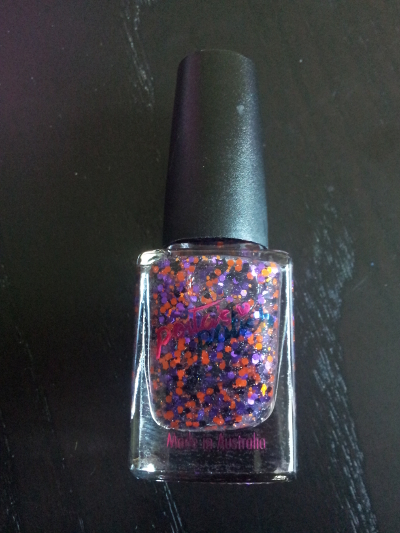 Peita's Polish - Monster Mash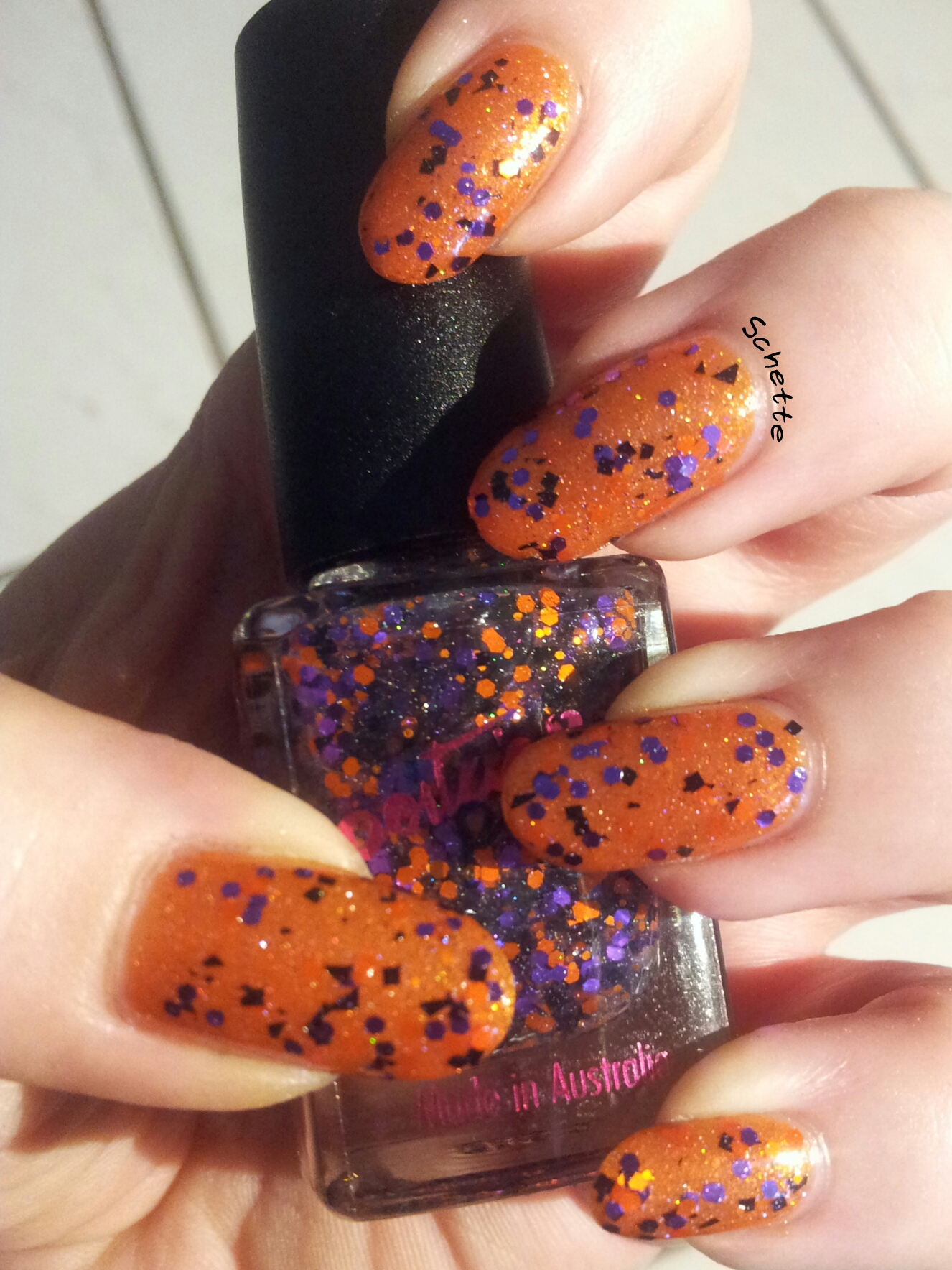 Ici, il est posé sur le Pretty Jelly Sexy Pumpkin. J'adore l'association des deux (Monster Mash est dans une base transparente)
Here over Pretty Jelly Sexy Pumpkin. I love both together. (Monster Mash has a clear base)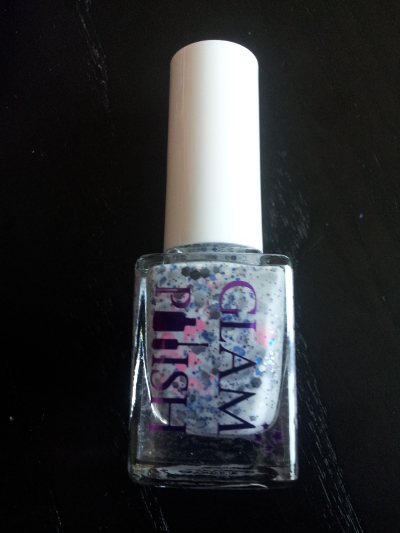 Glam Polish - Corpse Bride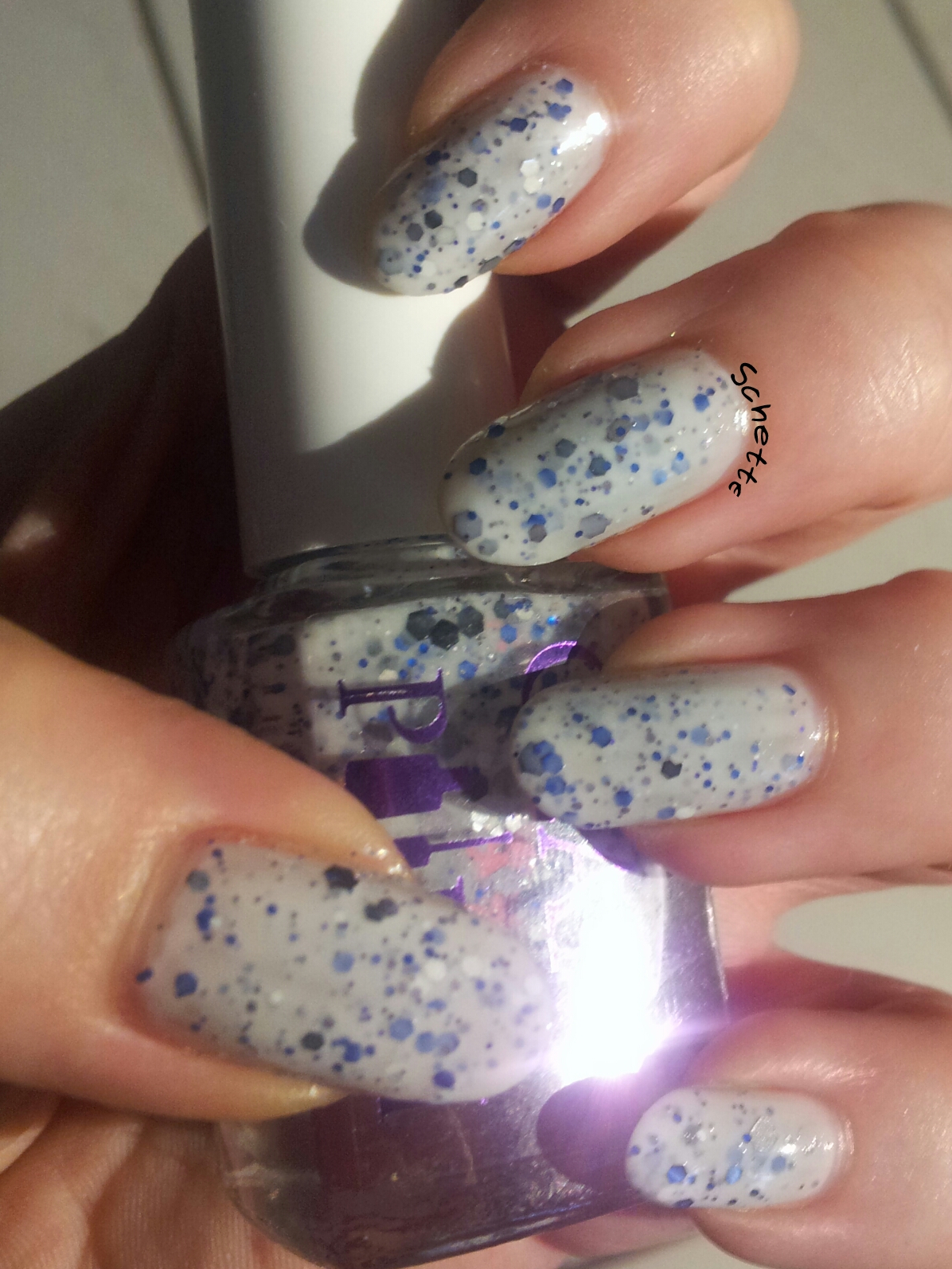 Je pensais détester les vernis blancs, celui ci m'a fait changer d'avis. Je le trouve très réussi !
I though I hate white polish. This one made me change my minde. I found it great !
Bilan
Ceci était ma première box chez Peita et je dois dire que je suis très contente. Je ne connaissais que les Lilypad, donc la découverte est très grande et je suis très satisfaite des vernis !
This was my first box at Peita and I have to say that I enjoy it. I only knew the brand Lilypad, so the discovery was huge and I'm very glad of all polish !
Vous pouvez également rejoindre notre
groupe de fan d'indies
Et n'oubliez pas de participer
au concours 4 Bloggeuses et des Kawaii !
Schette, le 11 octobre 2013
---
comments powered by