Les vernis Girly Bits Endless love et Polynesian Sunset
Vous pourrez trouver cette marque sur la
boutique
.
You can find this brand on the shop .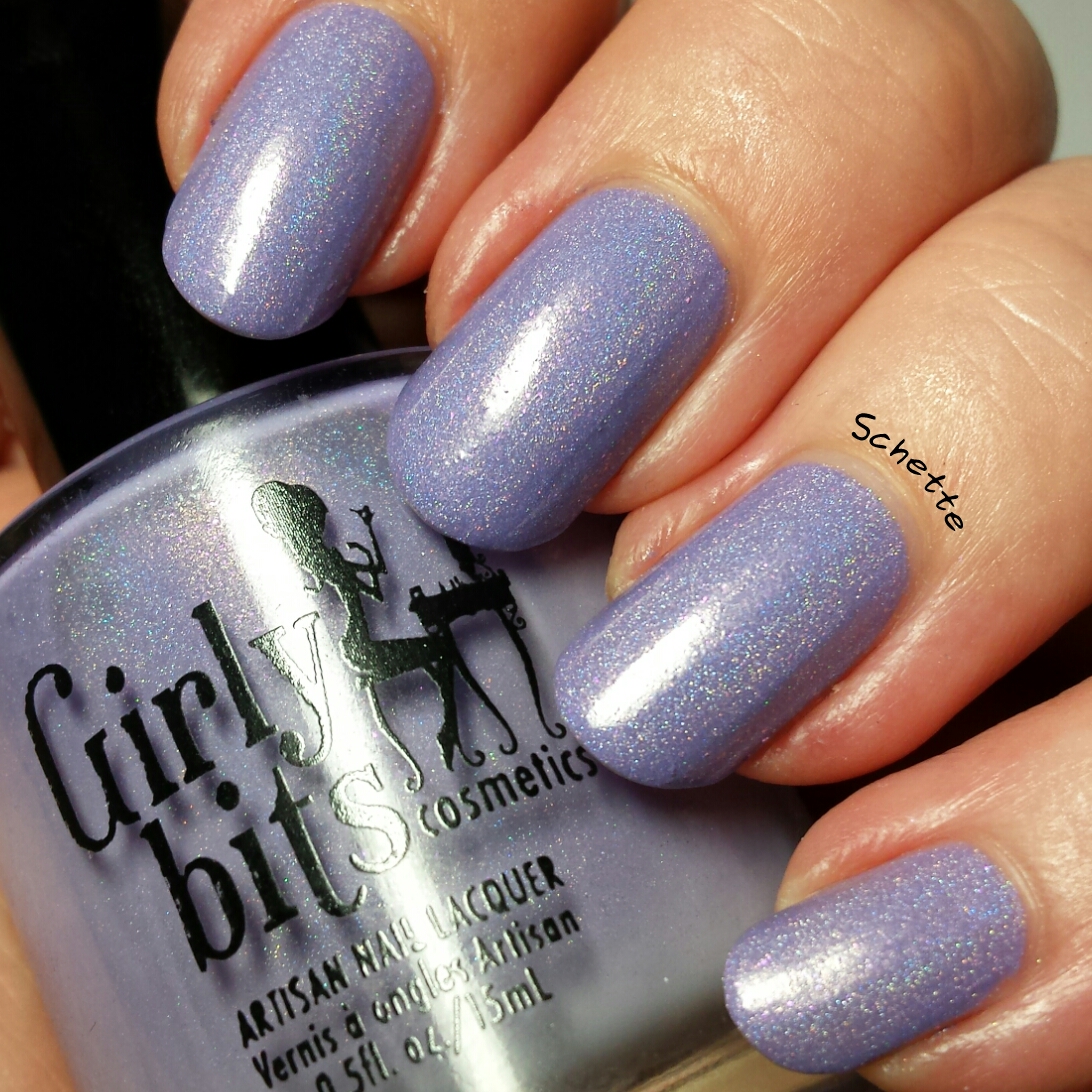 Endless love est un vernis parme à shimmer rose holographique. Il fait partie du trio exclusif de Gloss48.
Endless love is a parma with pink shimmer holographic polish. It was part of the Gloss48 trio.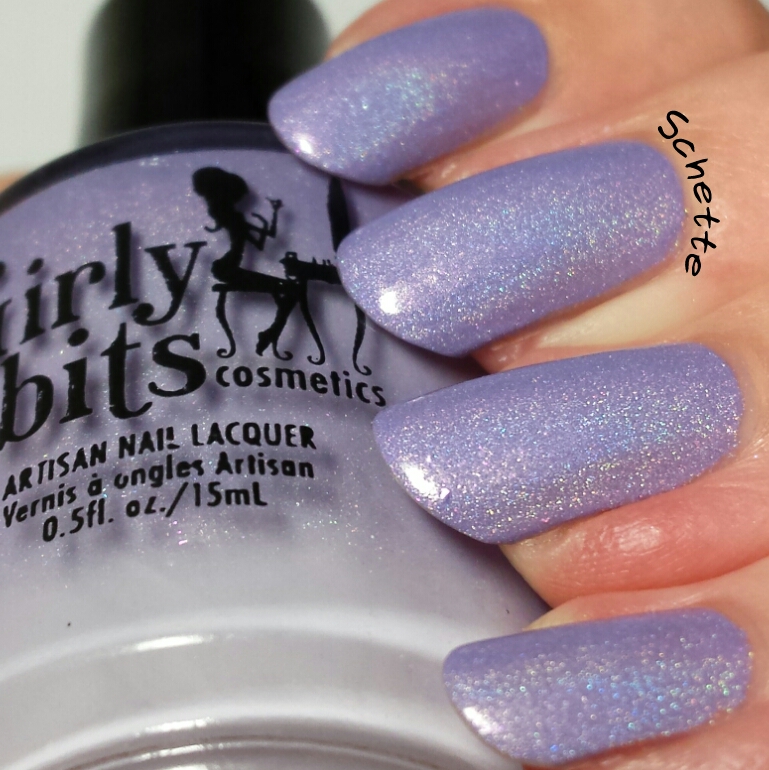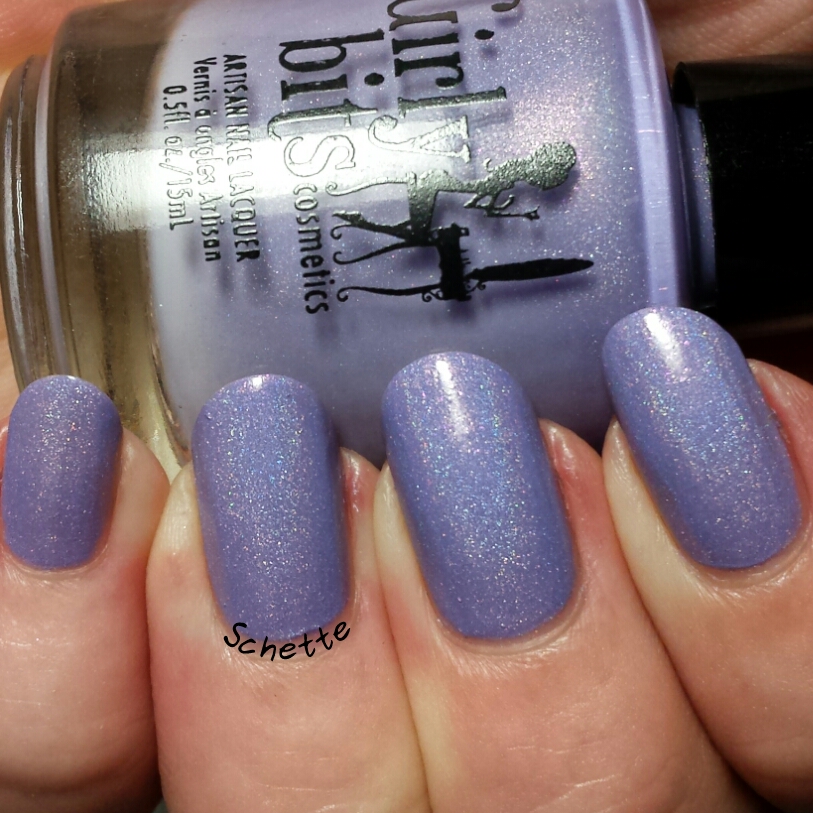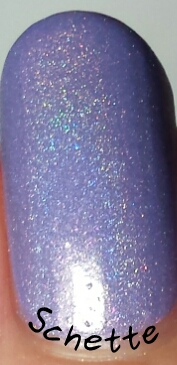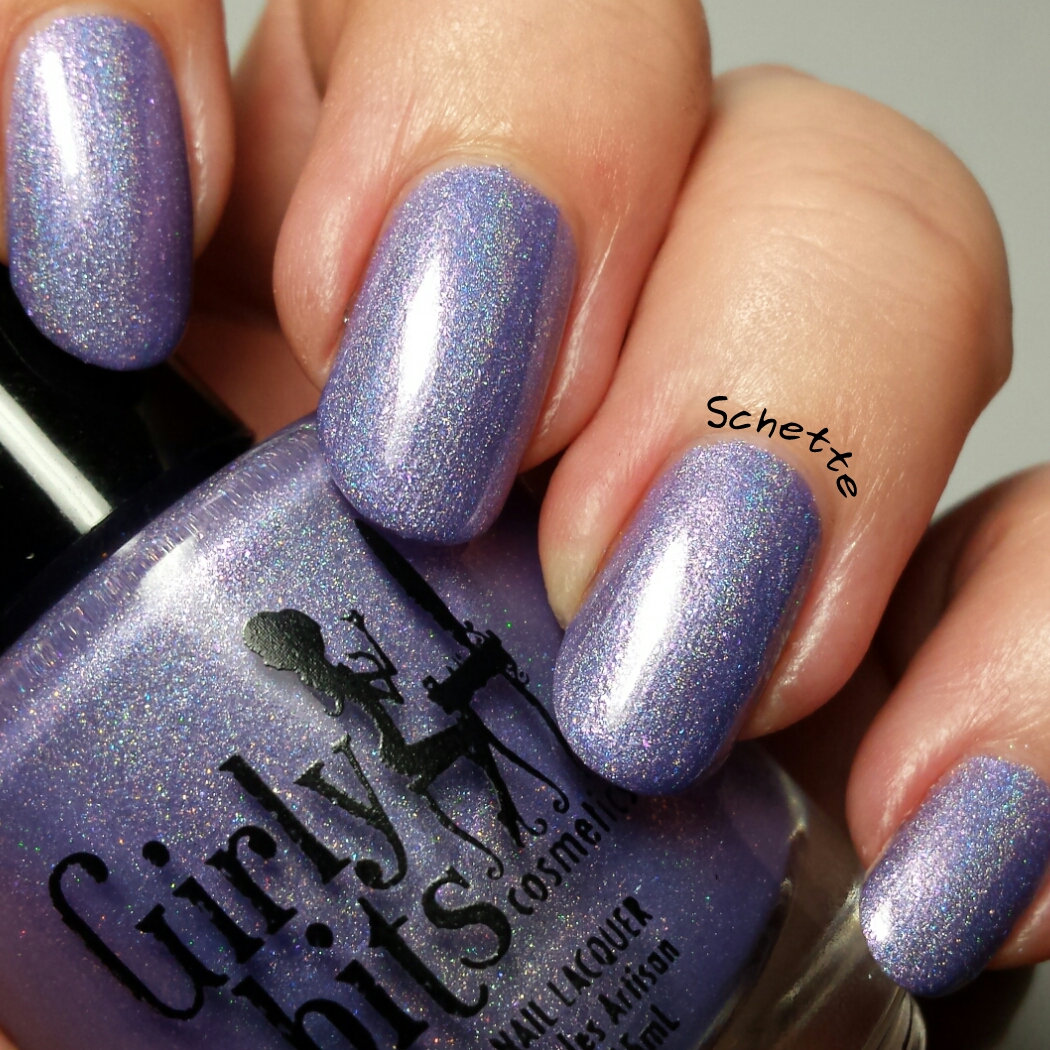 Polynesian Sunset est une version custom légèrement modifiée de Endless Love. Il est plus foncé, plus holo et on voit plus le shimmer rose.
Polynesian Sunset is a custom version slightly different of Endless Love. It's darker, more holo and the pink shimmer is more visible.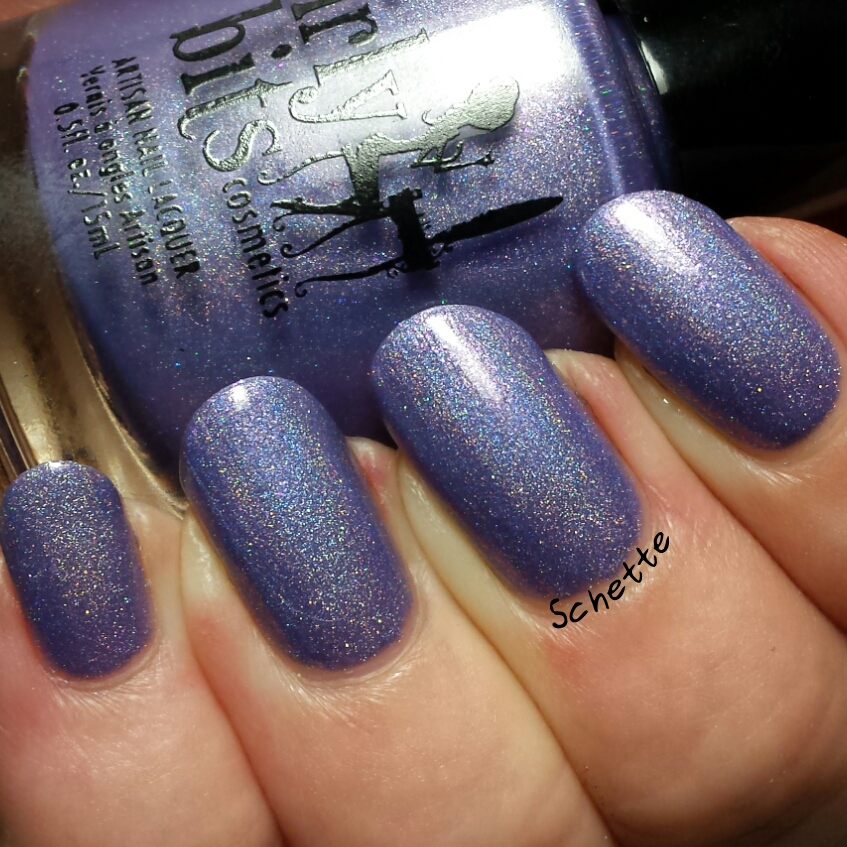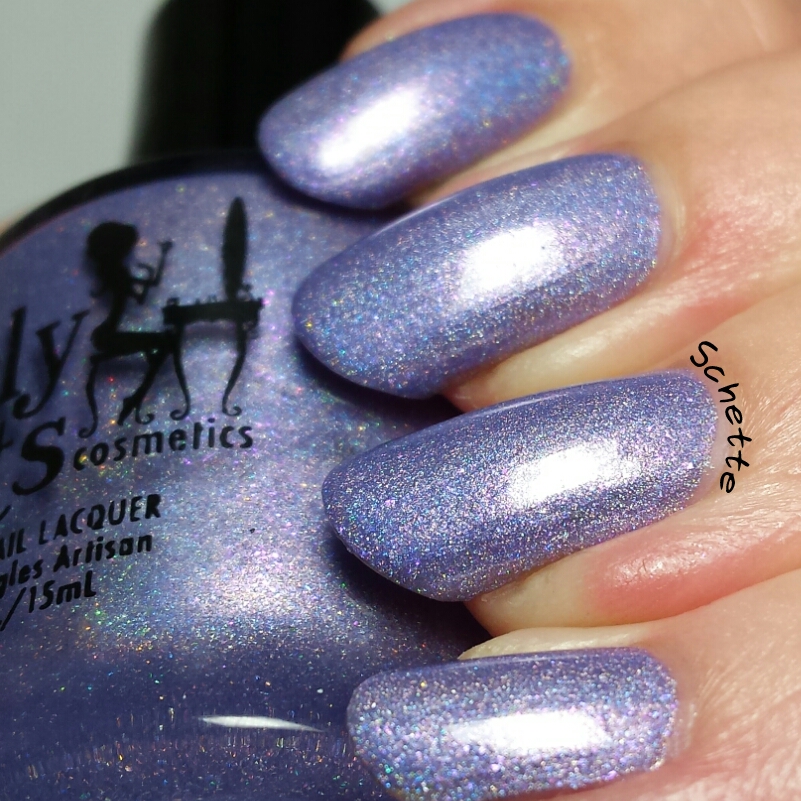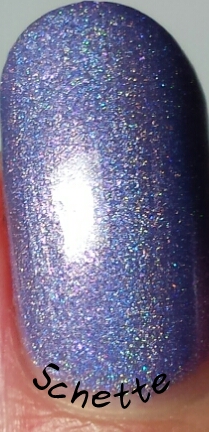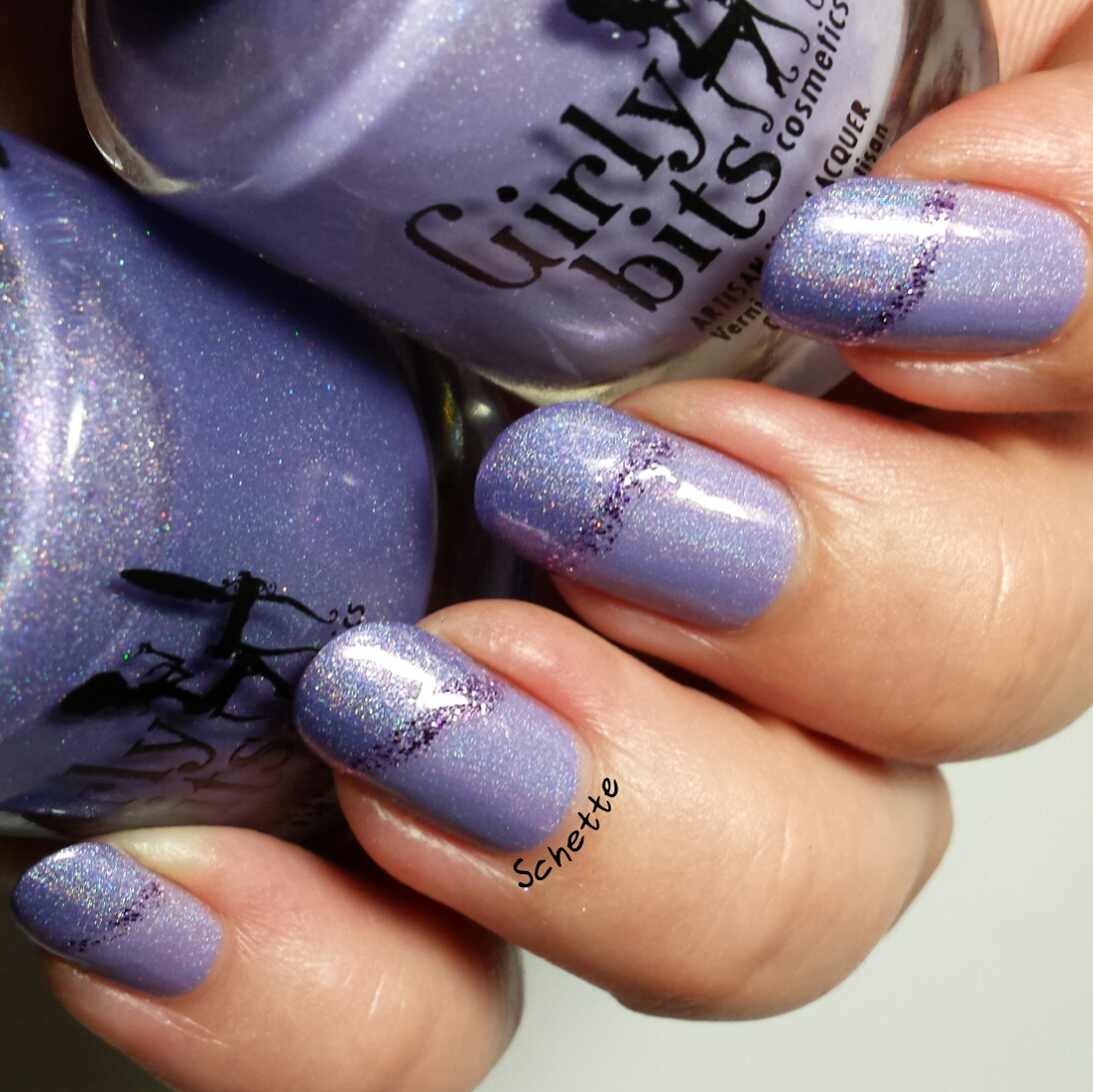 Et un petit nail art associant les deux vernis : Endless love est en bas des ongles, Polynesian Sunset au dessus.
And a little nail art combining the two polish : Endless love is bottom of the tips while Polynesian Sunset is up.
Bilan
Vous le savez, je suis fan de ce genre de couleurs. J'avoue avoir un faible pour la version Polynesian Sunset qui fait plus battre mon coeur avec son holo plus visible.
Comme toujours l'application est très facile, deux couches ont été appliquées (avec une couche de top coat sur le nail art).
Alors, et vous, lequel préférez vous ?
You might know that I'm fan of this colors. I have a crush on the Polynesian Sunset which pleased me more with more holo.
As usual, the application is very easy, two coats were applied (with a coat of top coat on the nail art).
What about you, what's your favorite ?
Schette, le 8 juillet 2014
Vous pourriez aussi aimer / You can also like :