Le vernis FUN LACQUER French is FUN
Vous pourrez trouver cette marque sur la
boutique
.
You can find this brand on the shop .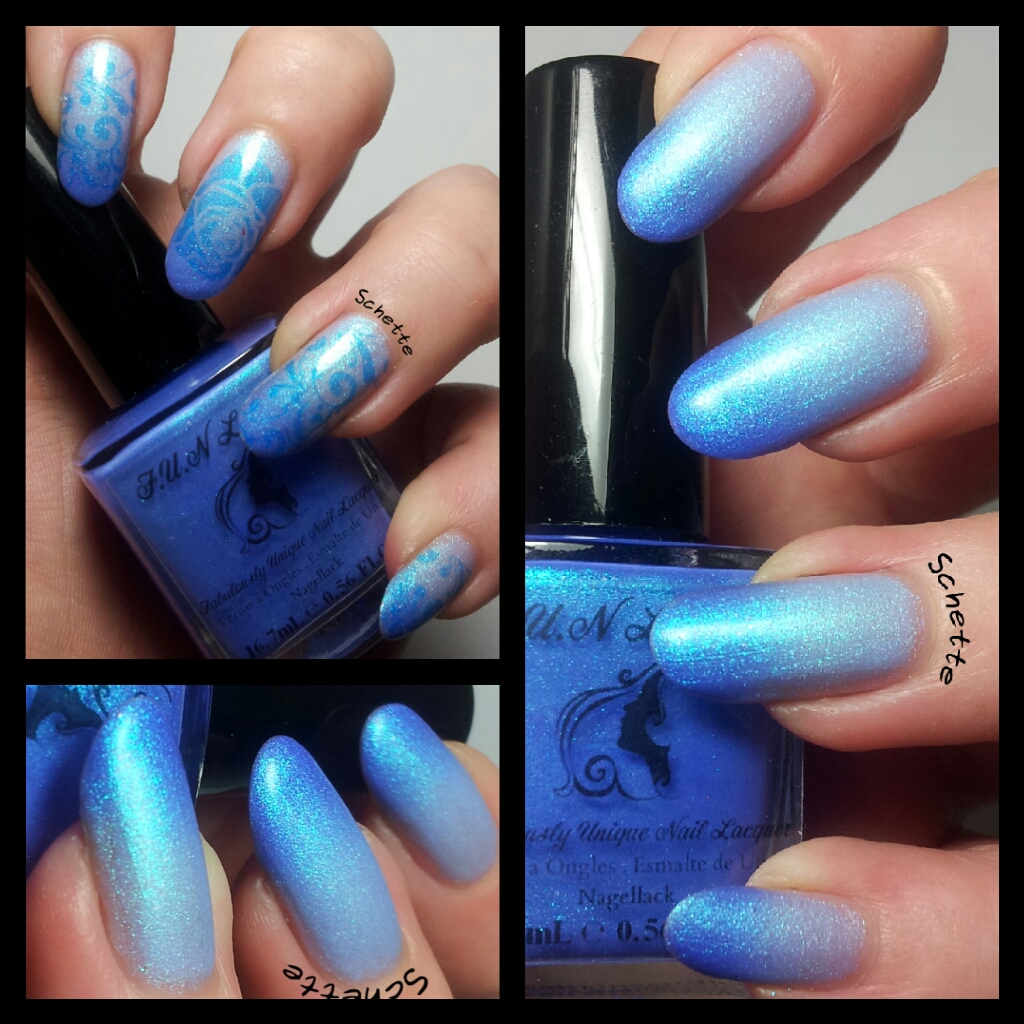 Ma petite photo récapitulative.
My picture sommary
French is FUN est un vernis thermique bleu - blanc avec un shimmer bleu très impressionnant.
French is FUN is a thermal blue-white polish with a very impressive blue shimmer.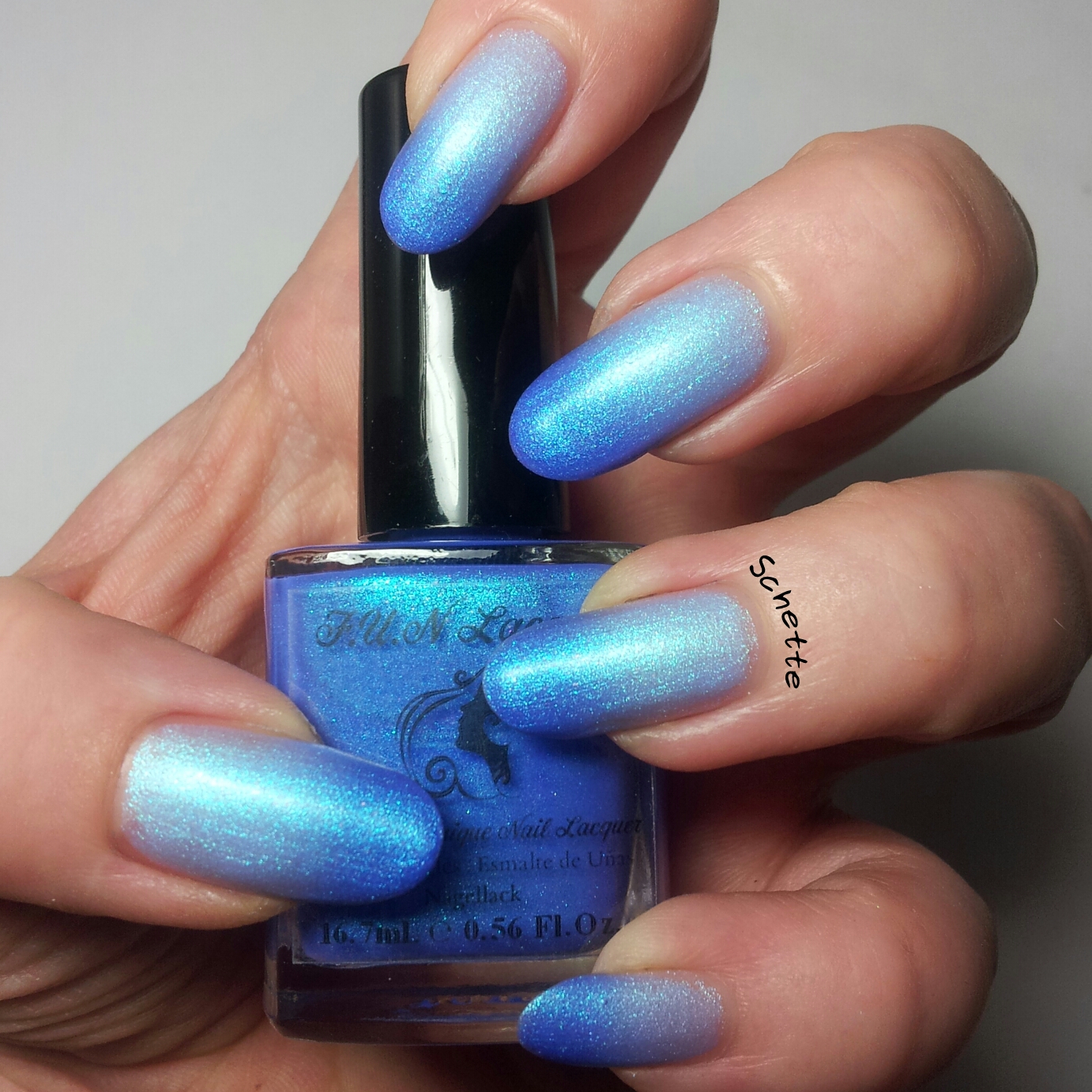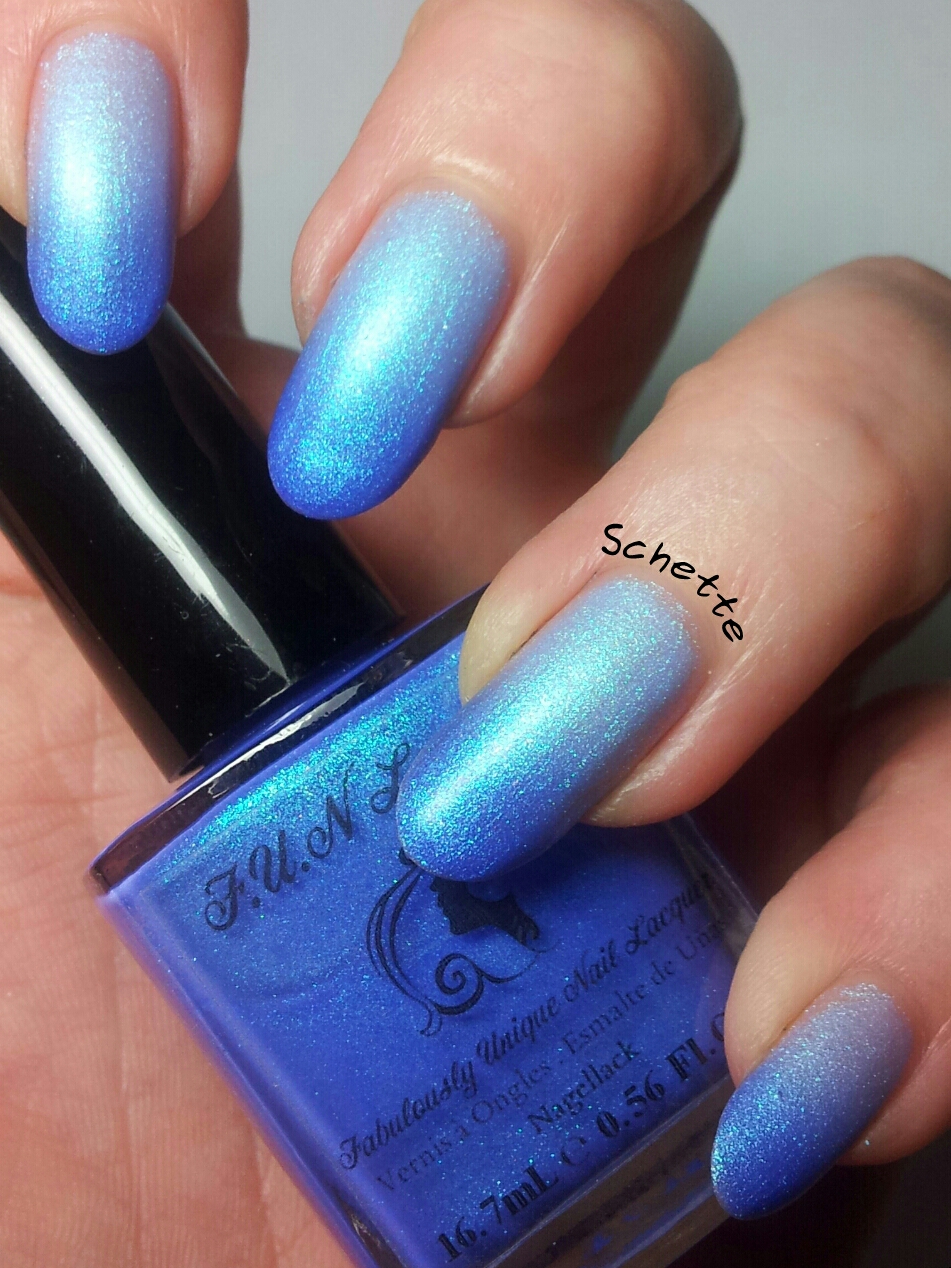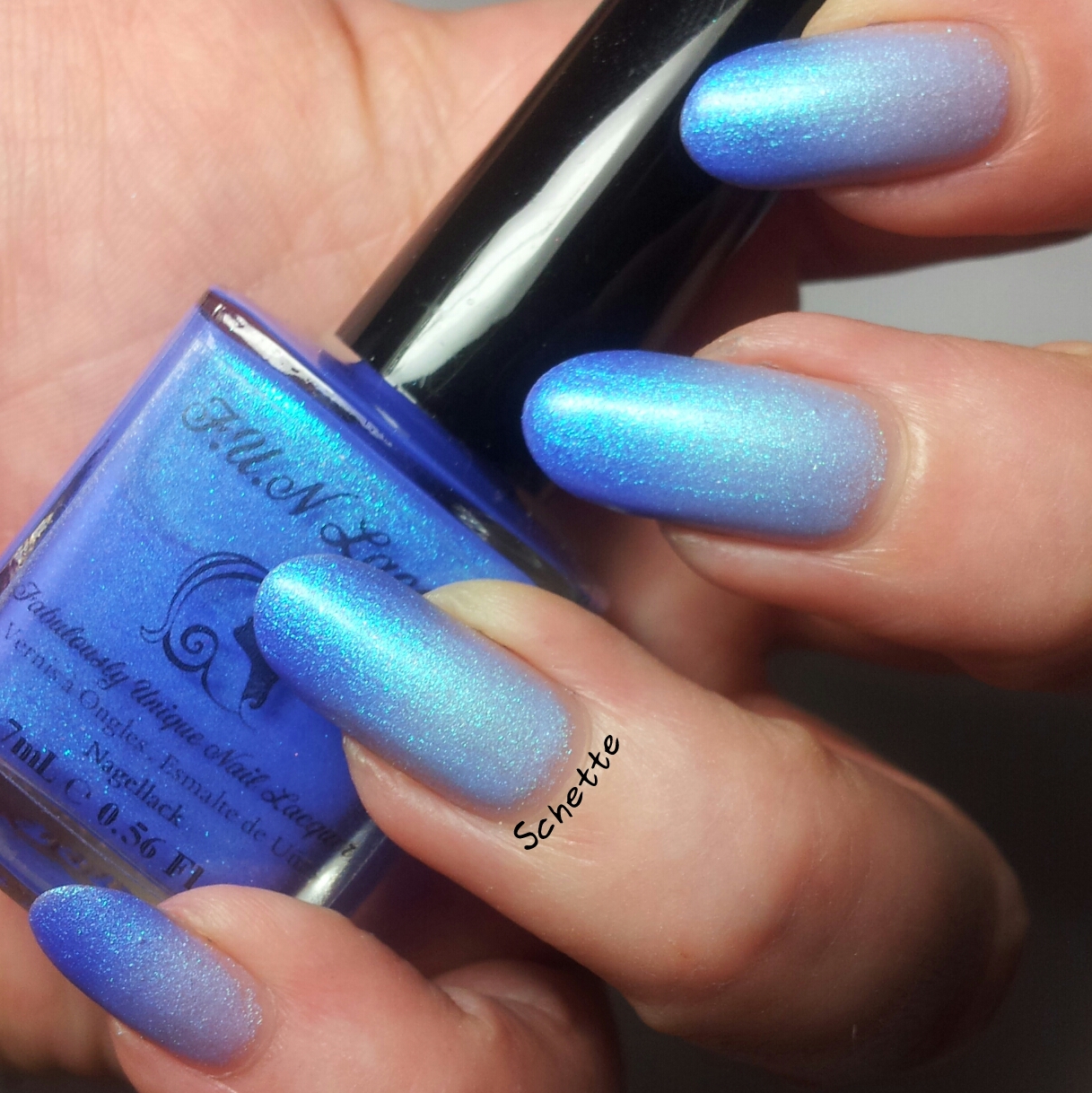 Je suis une très grande fan des vernis thermique. Je trouve que celui-ci est à la fois très orginal et très réussi.
I'm a huge fan of thermal polish. I found this one both original and very pretty.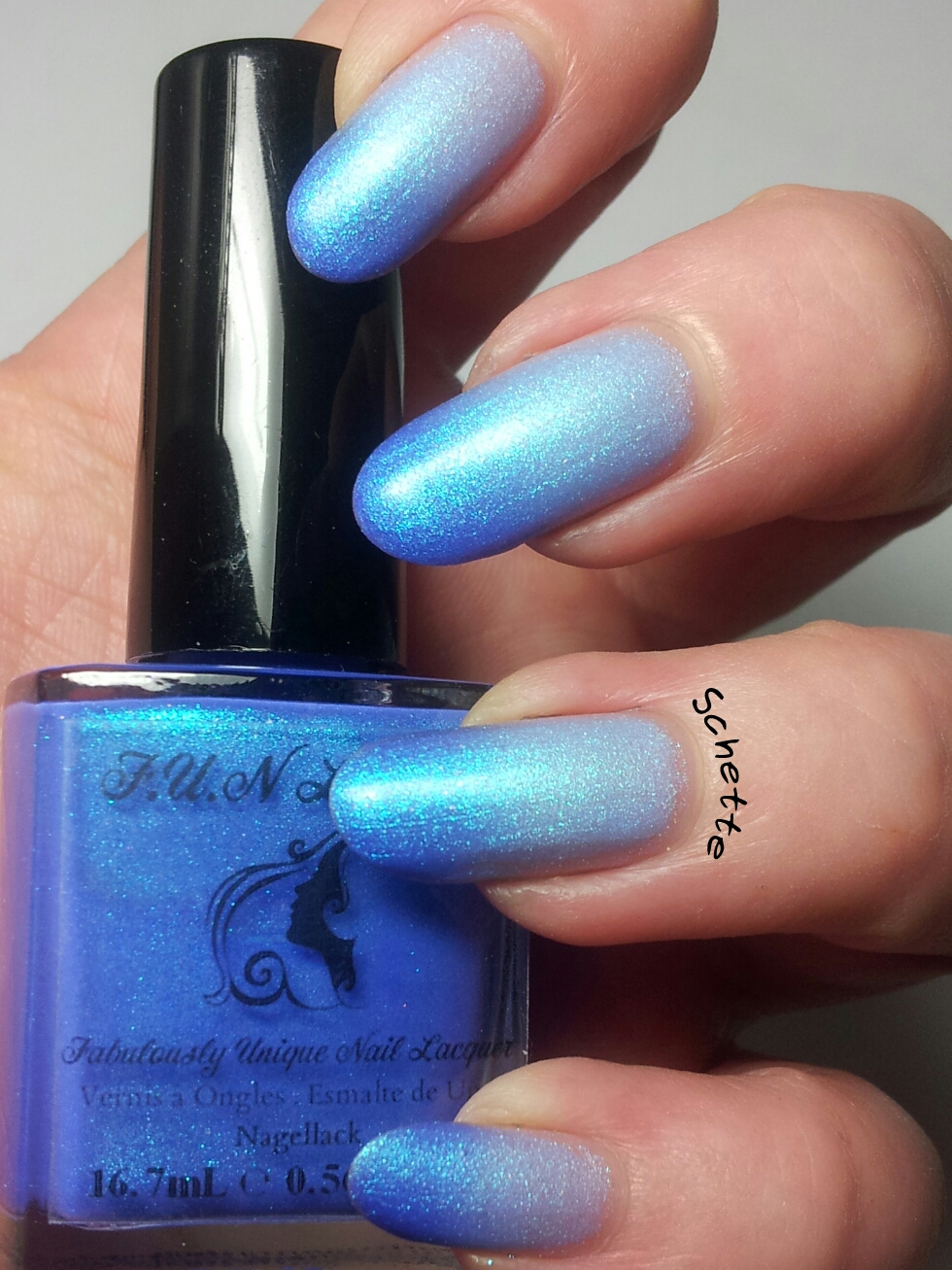 On voit particulièrement bien le shimmer bleu sur cette photo.
Look at the shimmer on this picture <3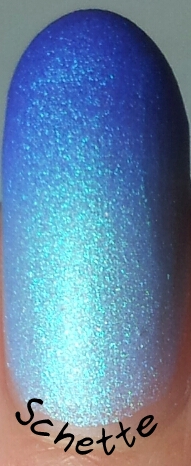 Le petit macro shot. Dites moi que ça ne vous laisse pas rêveuse ça ?
The little macro shot. Tell me you're not in love now ?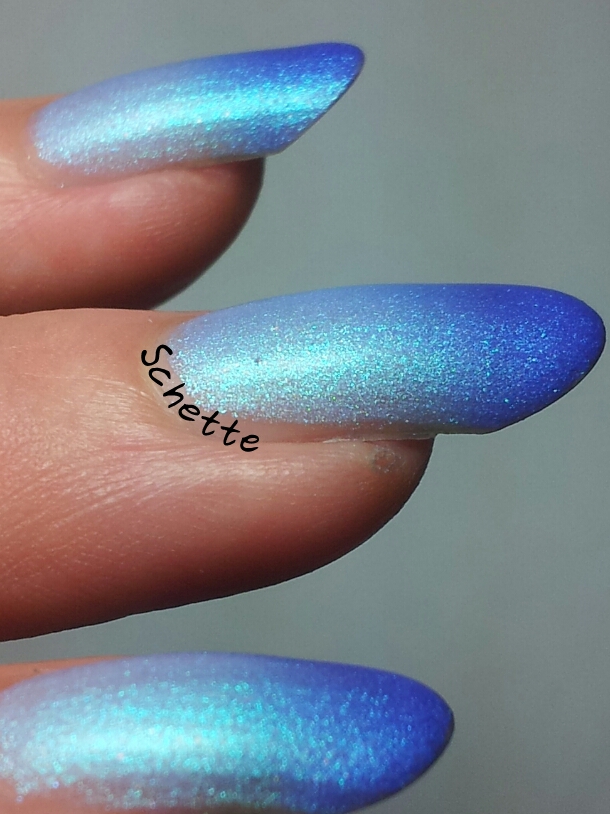 J'adore l'effet "glacé" que cela laisse.
Look at the iced effect that you can see on this picture.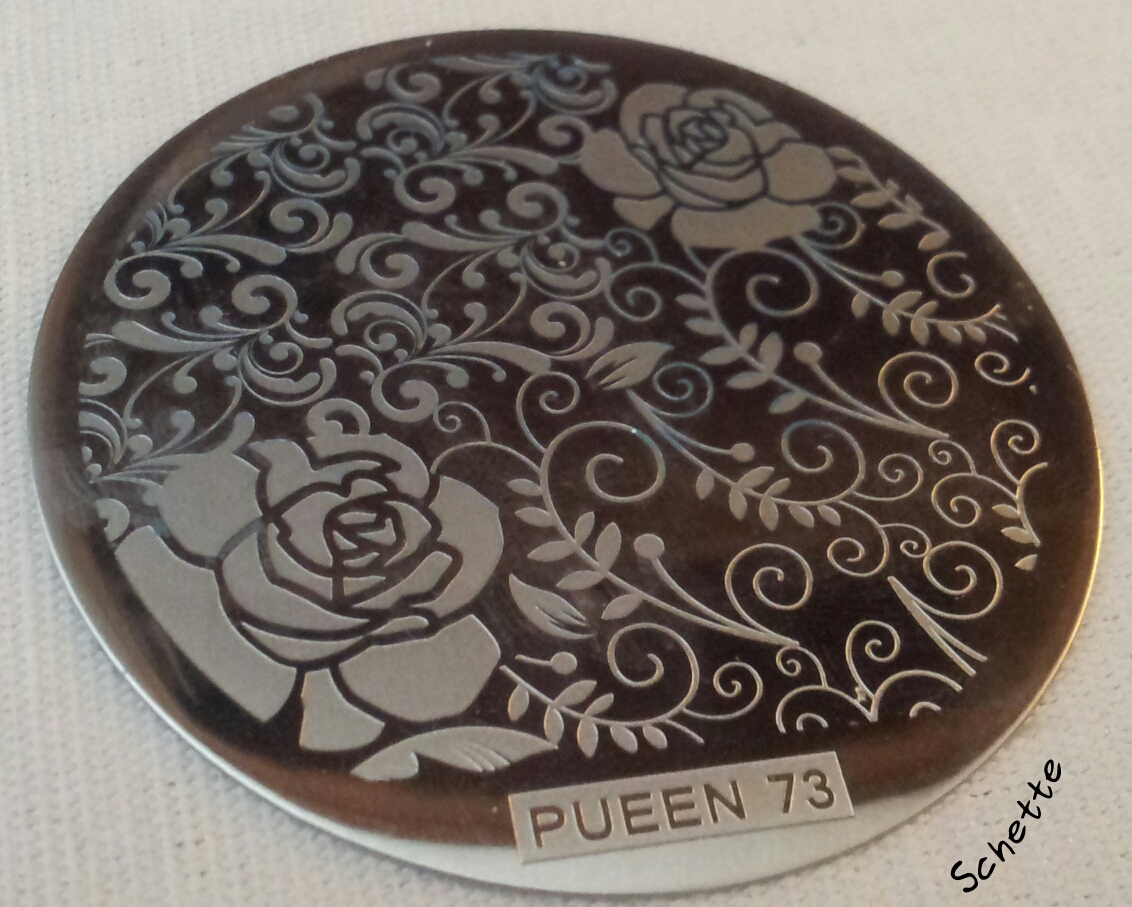 J'ai ensuite décidé de lui appliquer un petit stamping avec le Lilypad Bluebell et la plaque Pueen 73.
I decided to apply a stamping using Pueen Plate 73 and Lilypad Bluebell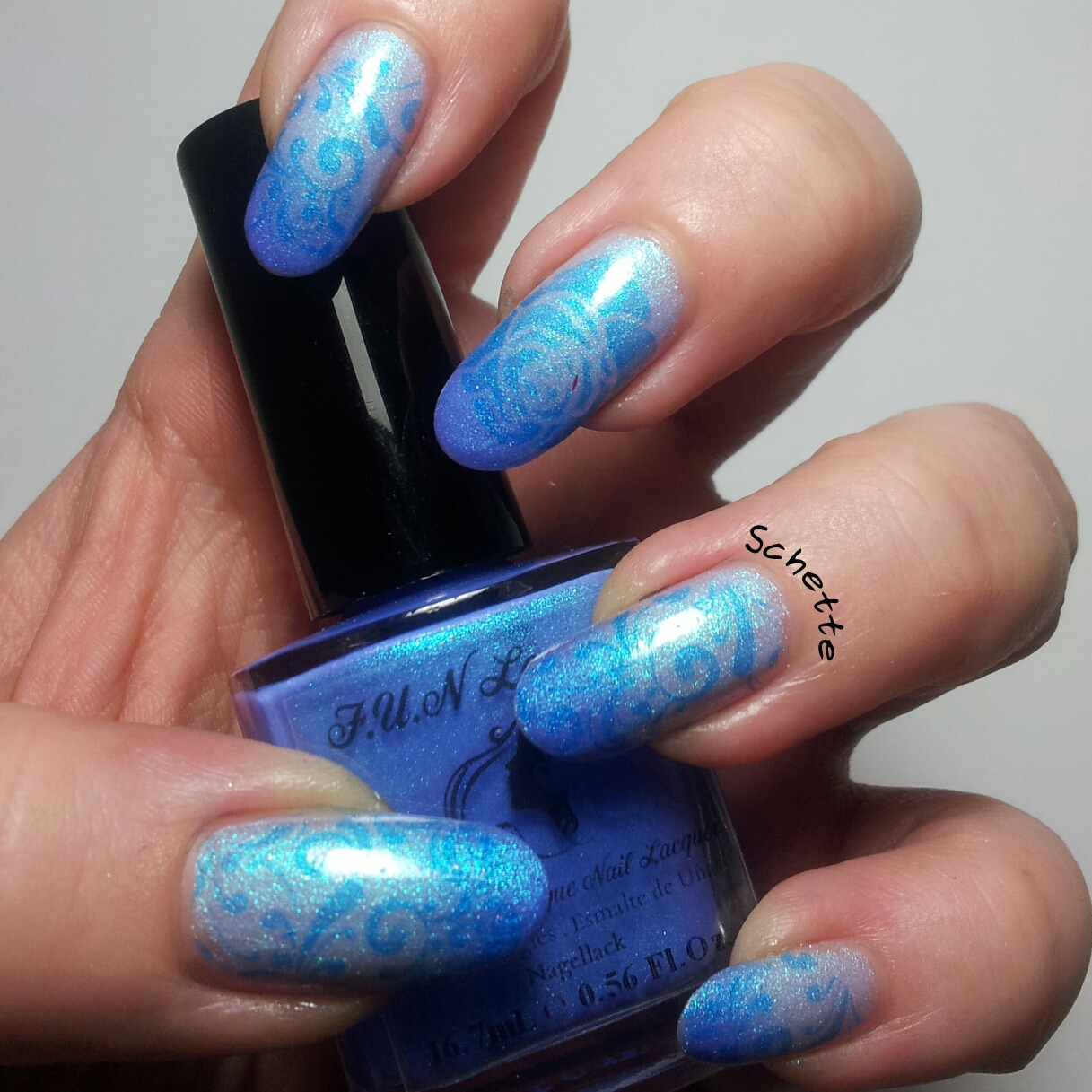 Je trouve l'effet réussi. Et vous ?
I found this pretty together. What do you think ?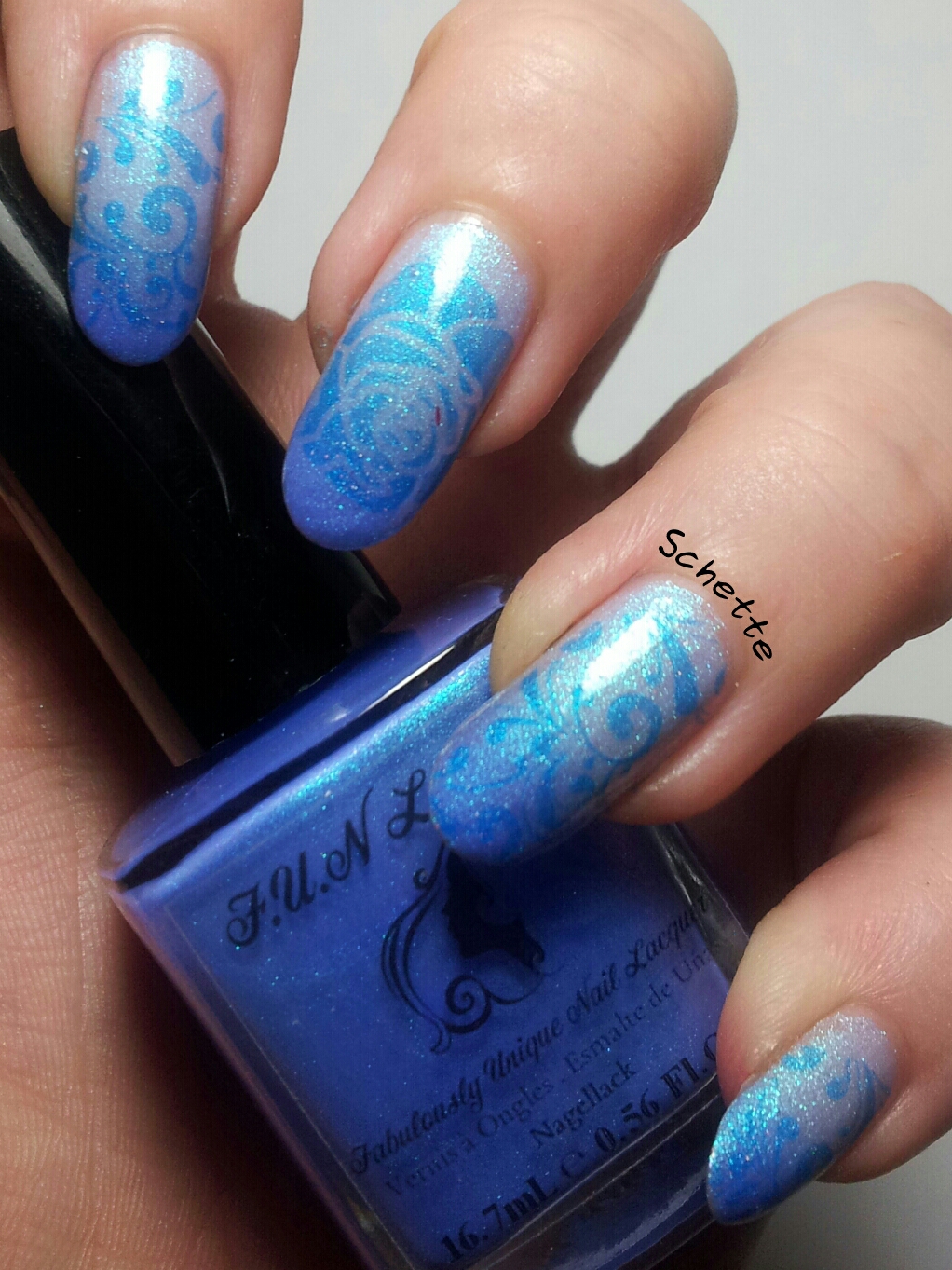 Bilan
Ce vernis est un custom que FUN a gentillement fait. Je suis très fan des vernis thermiques donc j'ai été vraiment impressionnée par le shimmer en plus qui rend le vernis tellement unique. Il est posé en deux couches sur le swatch sans top coat pour garder l'effet mat / givré du vernis.
This polish was kindly created as custom. I'm a huge fan of thermal polish so I'm really impressed by the shimmer that made a very unique polish. It's applied in 2 coats on the swatche without top coat to keep the mat / frozen effect of the polish.
Vous pouvez également rejoindre notre
groupe de fan d'indies
Schette, le 7 avril 2014
Vous pourriez aussi aimer / You can also like :