Le vernis Midnight Masquerade de Femme Fatale
Vous pourrez trouver cette marque sur la
boutique
.
You can find this brand on the shop .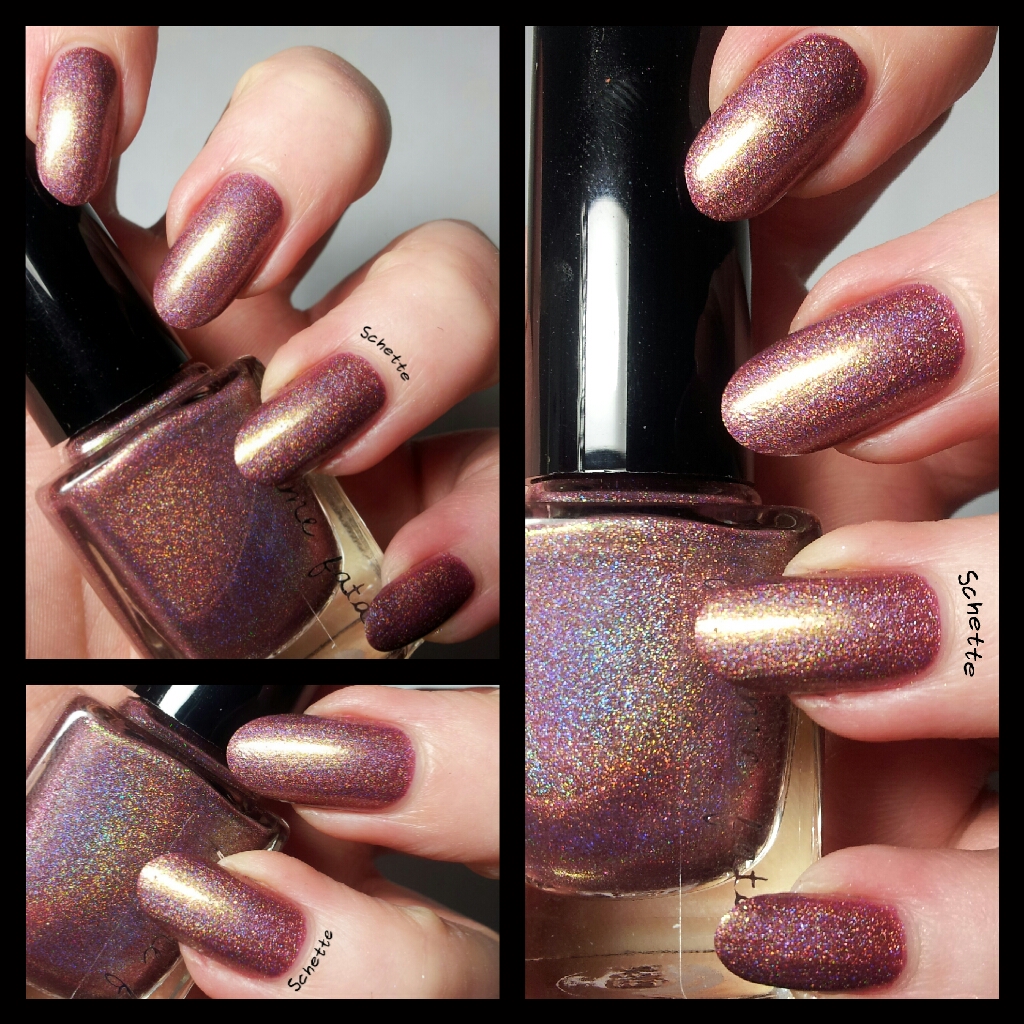 Ma petite photo récapitulative.
My picture sommary
C'est un vernis duochrome rose / marron à reflets dorés.
It's a pink / marron duochrome polish with gold flash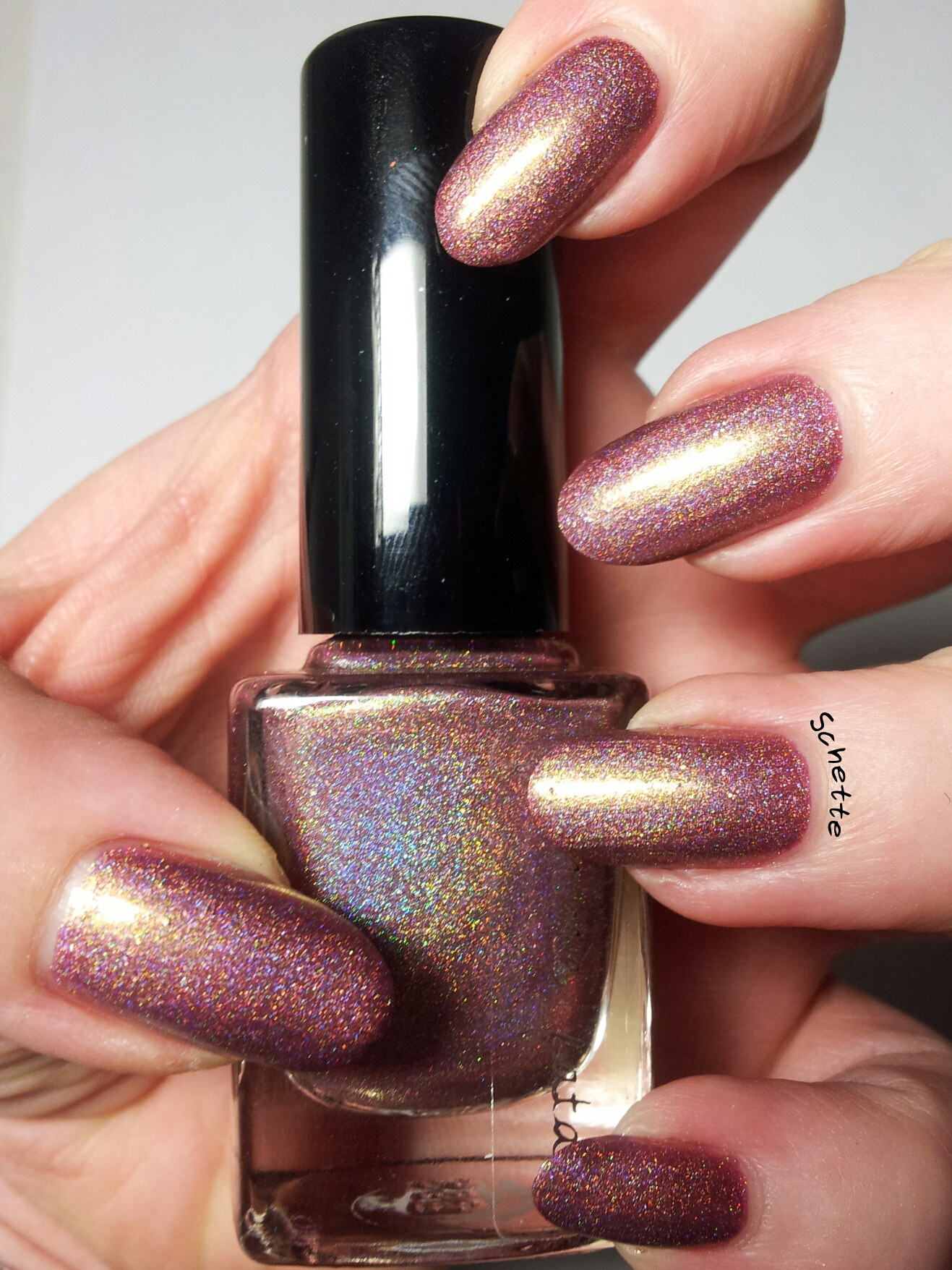 Les photos sous une lampe à lumière blanche (équivalent du soleil).
Now the picture with artificial white light (like sun).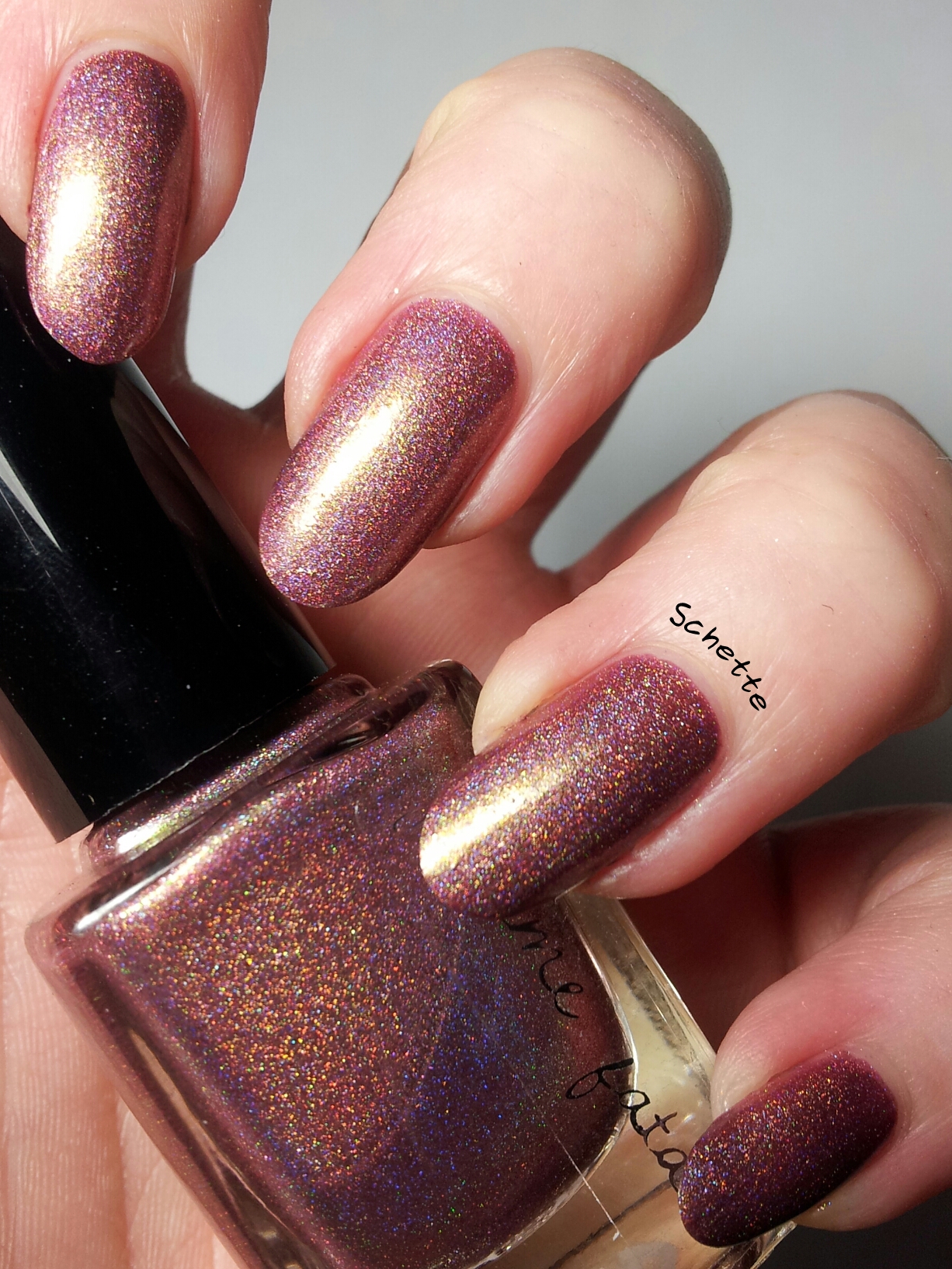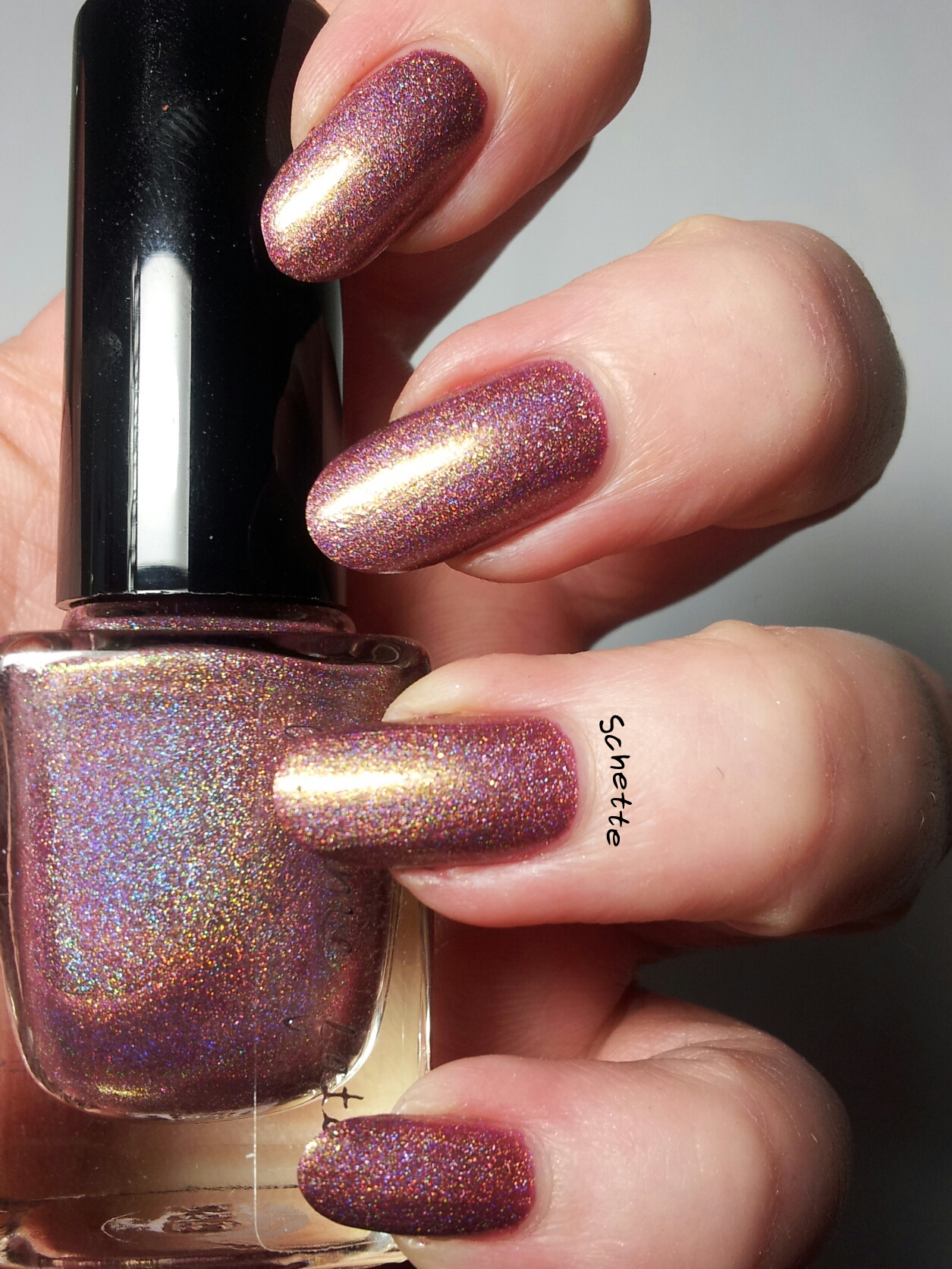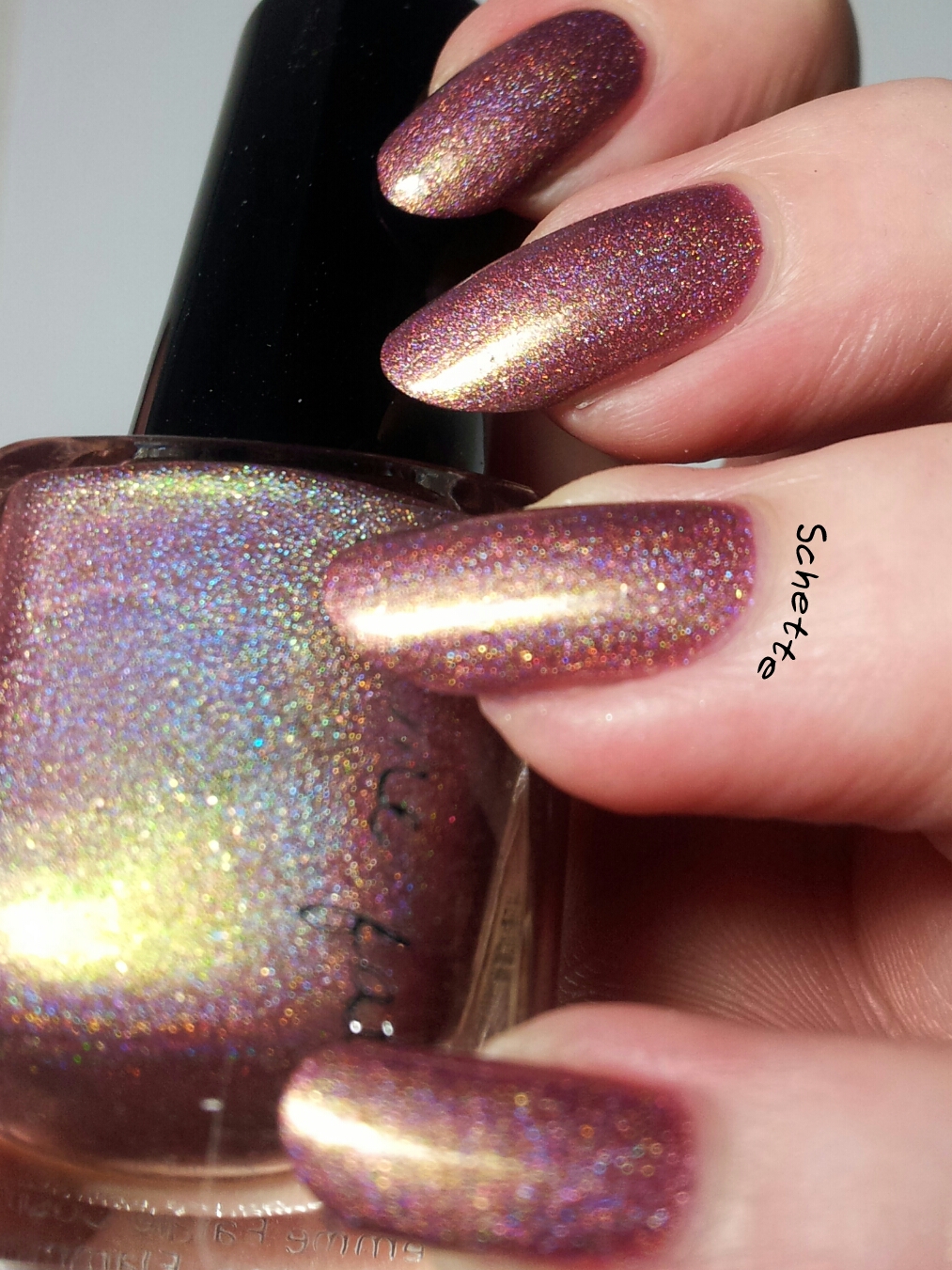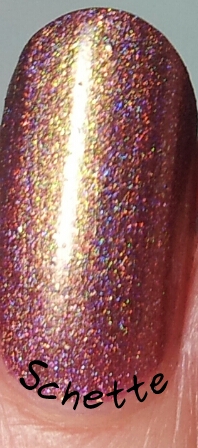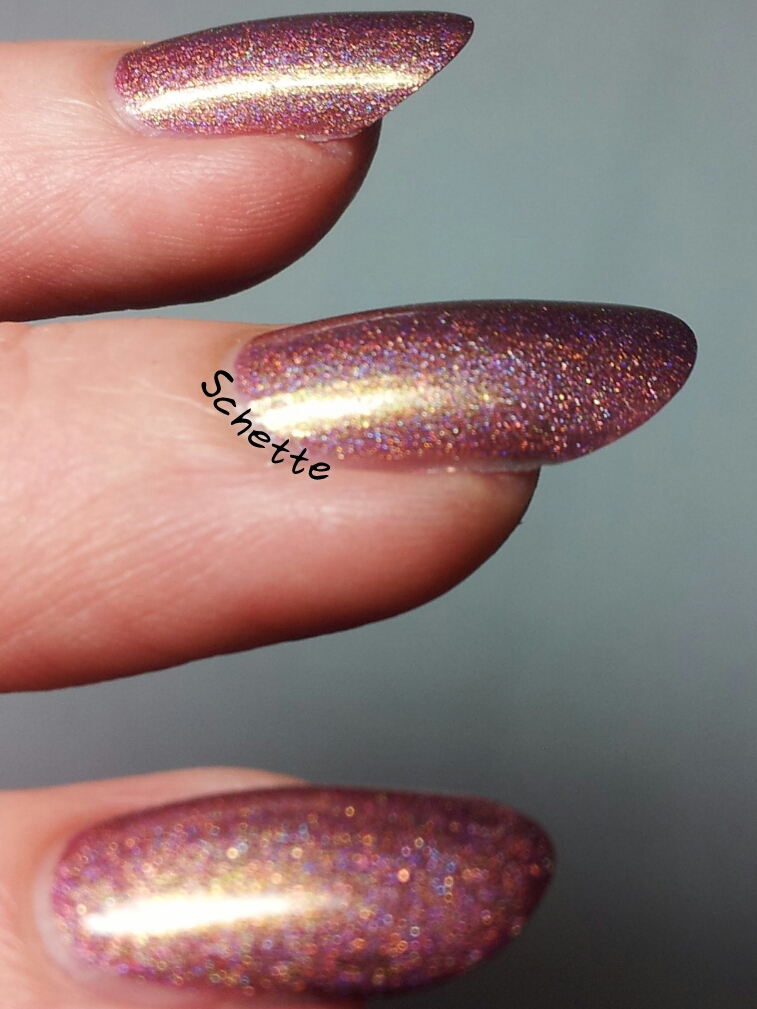 Bilan
C'était un vernis exclusif
MeiMei's signature
. Il sera remis en stock courant mars. L'application était parfaite, Deux couches ont été appliquée pour une parfaite couvrance et séchage ultra rapide. Parfait !
It was an exclusive MeiMei's signature. It will be back in stock in march. The application was perfect, two coats used for perfect coverage and the polish dry very fast. Perfect !
Vous pouvez également rejoindre notre
groupe de fan d'indies
Schette, le 10 mars 2014
Vous pourriez aussi aimer / You can also like :