Les vernis Daily Hues Nail Lacquer Cadence et Fiona
Vous pourrez trouver ces vernis sur
la boutique
.
You can find those polish at the shop .
Cadence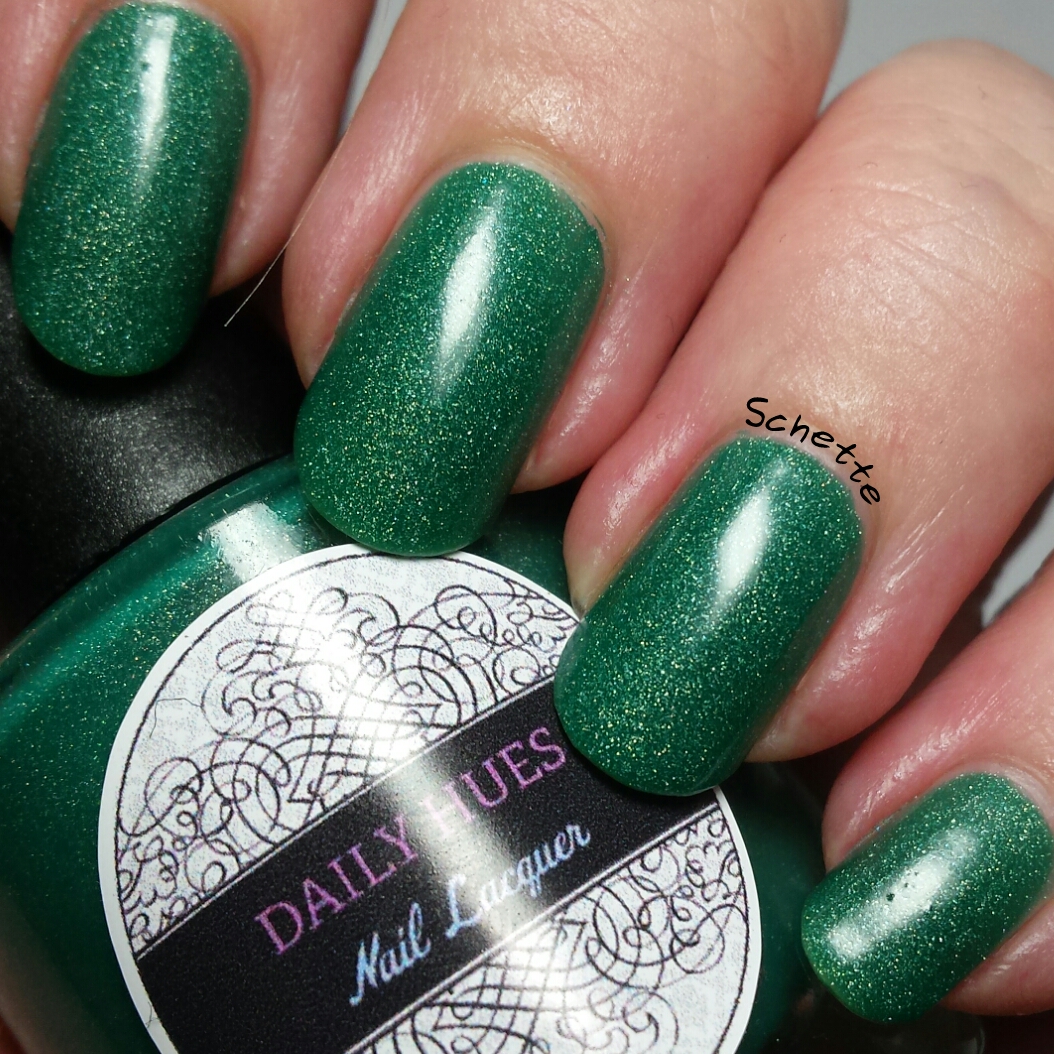 Cadence est décrit comme un teal sur le shop, mais je le trouve plus vert. Il a un joli petit holo linéaire. Il est posé en deux couches, sans top coat.
Cadence is described as a teal, but I find it more green. She's got a pretty linear holo. I worn it on two coats, without top coat.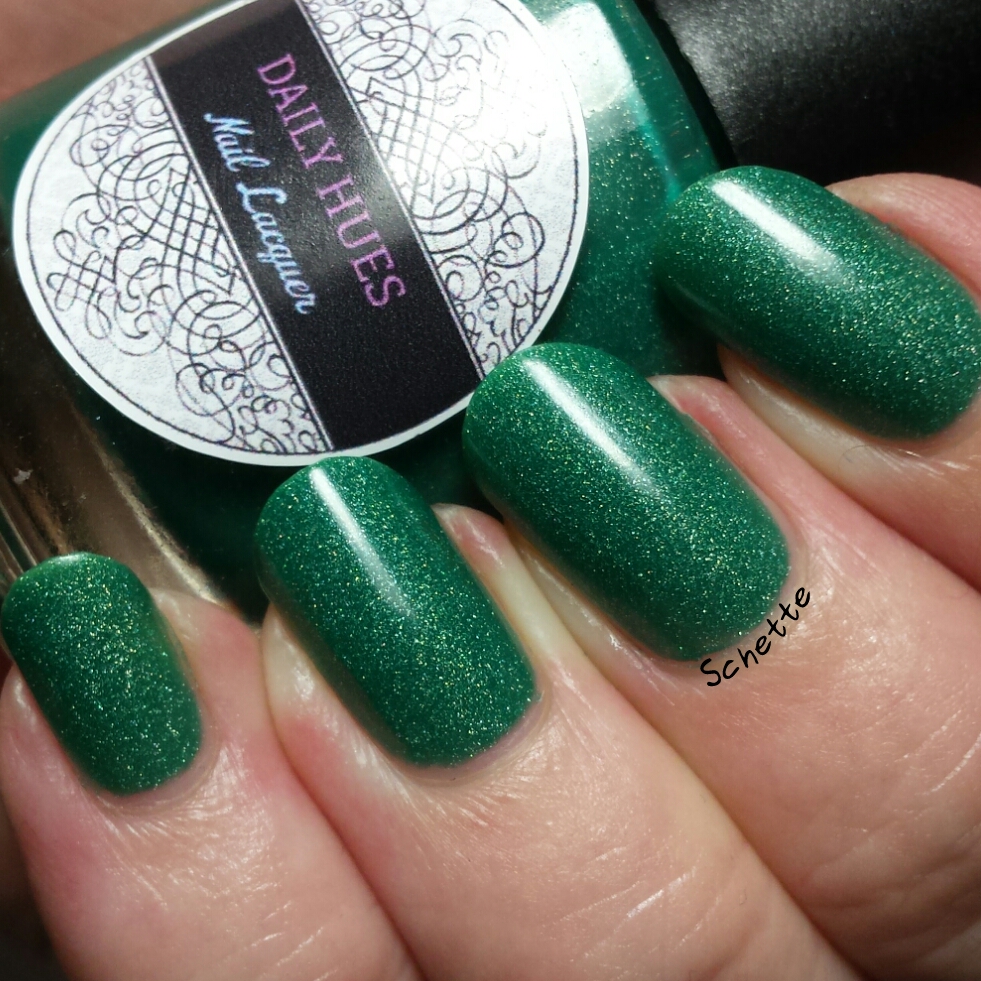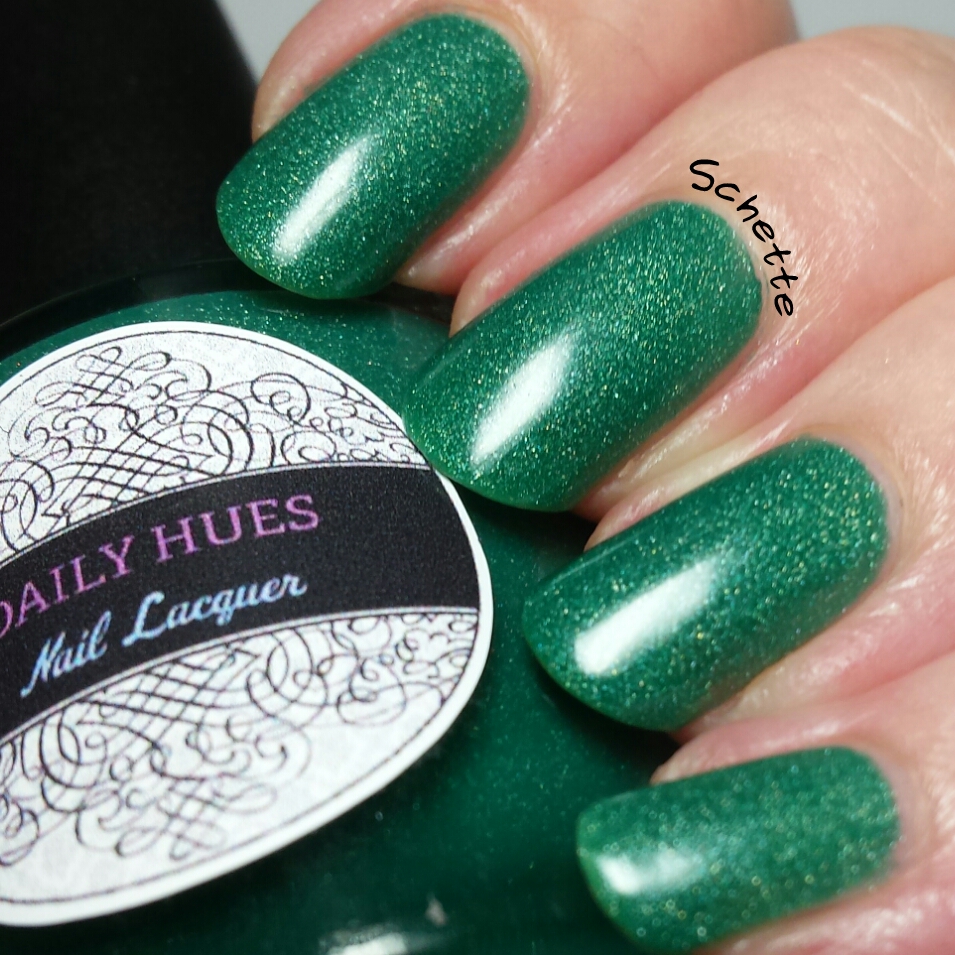 J'ai trouvé l'application très facile le pinceau est très bien, le vernis glisse parfaitement et il est sec très rapidement : rien à redire sur la formule.
I find the application very fine, the brush is very well, the polish applies smooth and dries super fast : nothing to say about the formula.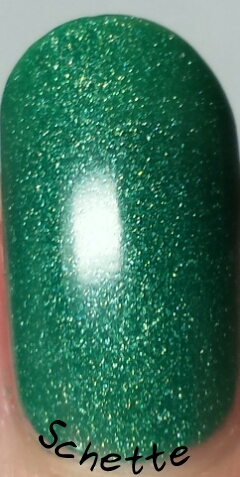 Fiona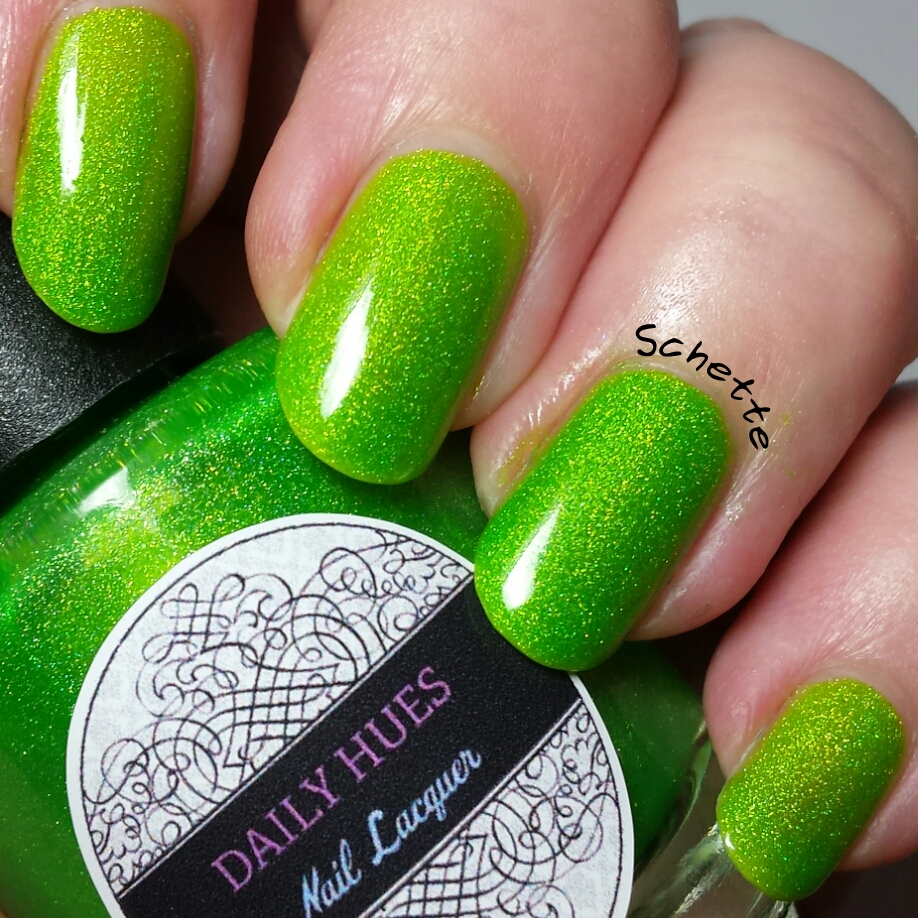 Fiona est un vert néon holographique linéaire avec un halo jaune. J'ai carrément un énorme faible pour ce vernis. J'adore cette couleur tellement idéale pour l'été.
Fiona is a green neon holographic linear with yellow hallo. I have a big crush on this shade. That's a perfect color for summer.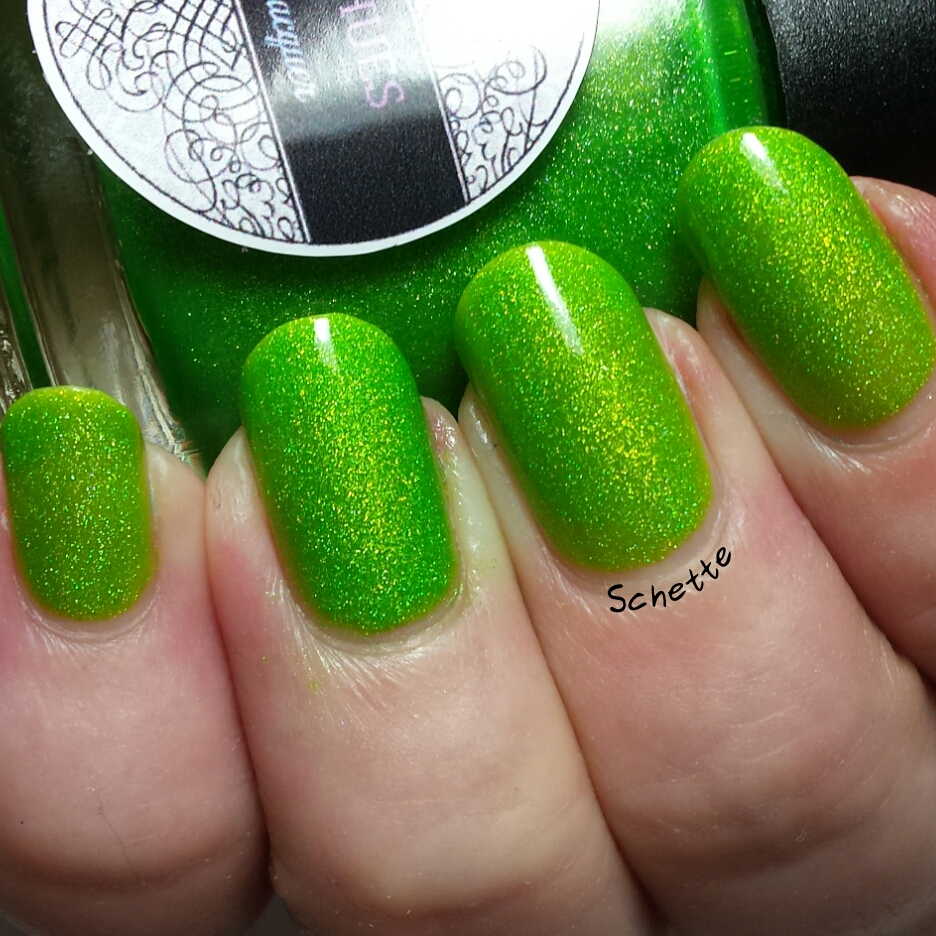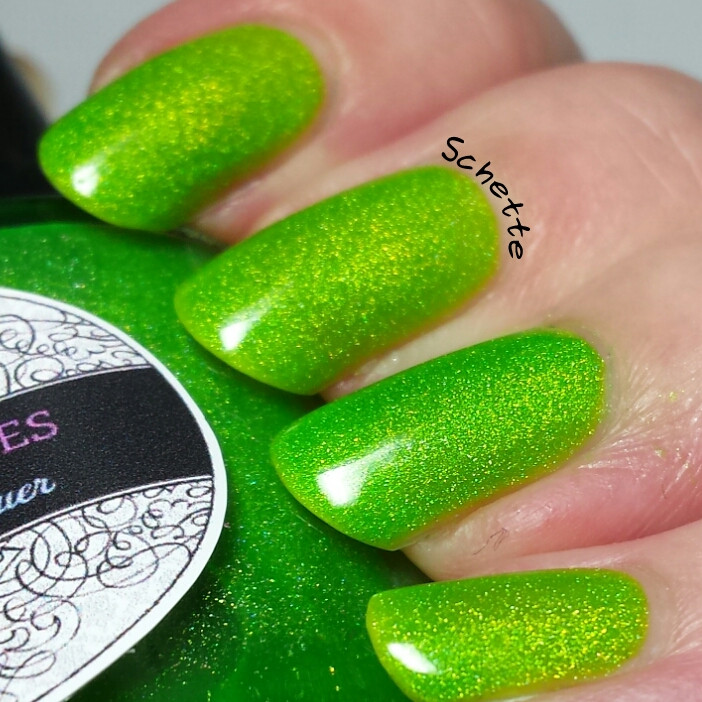 Comme Cadence, il est appliqué en deux couches sans top coat, et la formule est pafaite.
Like Cadence, it's applied on two coats without top coat and the formula is perfect.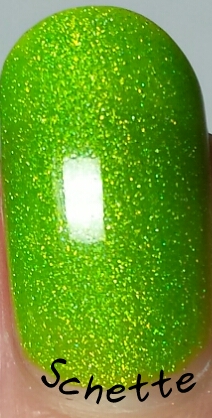 Bilan
Il s'agit de mon premier essai des vernis Daily Hues. Je dois dire que j'ai été agréablement surprise par le choix des couleurs (je vous en montre 3 autres demain), et par la qualité des vernis alors qu'ils coûtent 5$ et 9$. Je suis en train d'en porter un pour la semaine, je reviendrais vous parler de la tenue également, mais je porte mon rose depuis 2 jours, et je n'ai pas constaté de problèmes. La suite demain :)
This is my first try of Daily Hues. I have to say that I really enjoy the choice of colors (I'll show you 3 others tomorrow), and by the quality of the polish while they cost $5 and $9. I'm wearing one of the one I'll show you tomorrow since 2 days ago, and I did not notices chips or cracks. To be continued tomorrow :)
Schette, le 29 juillet 2014
Vous pourriez aussi aimer / You can also like :