Vapid Lacquer : One Love
PERSONAL PURCHASE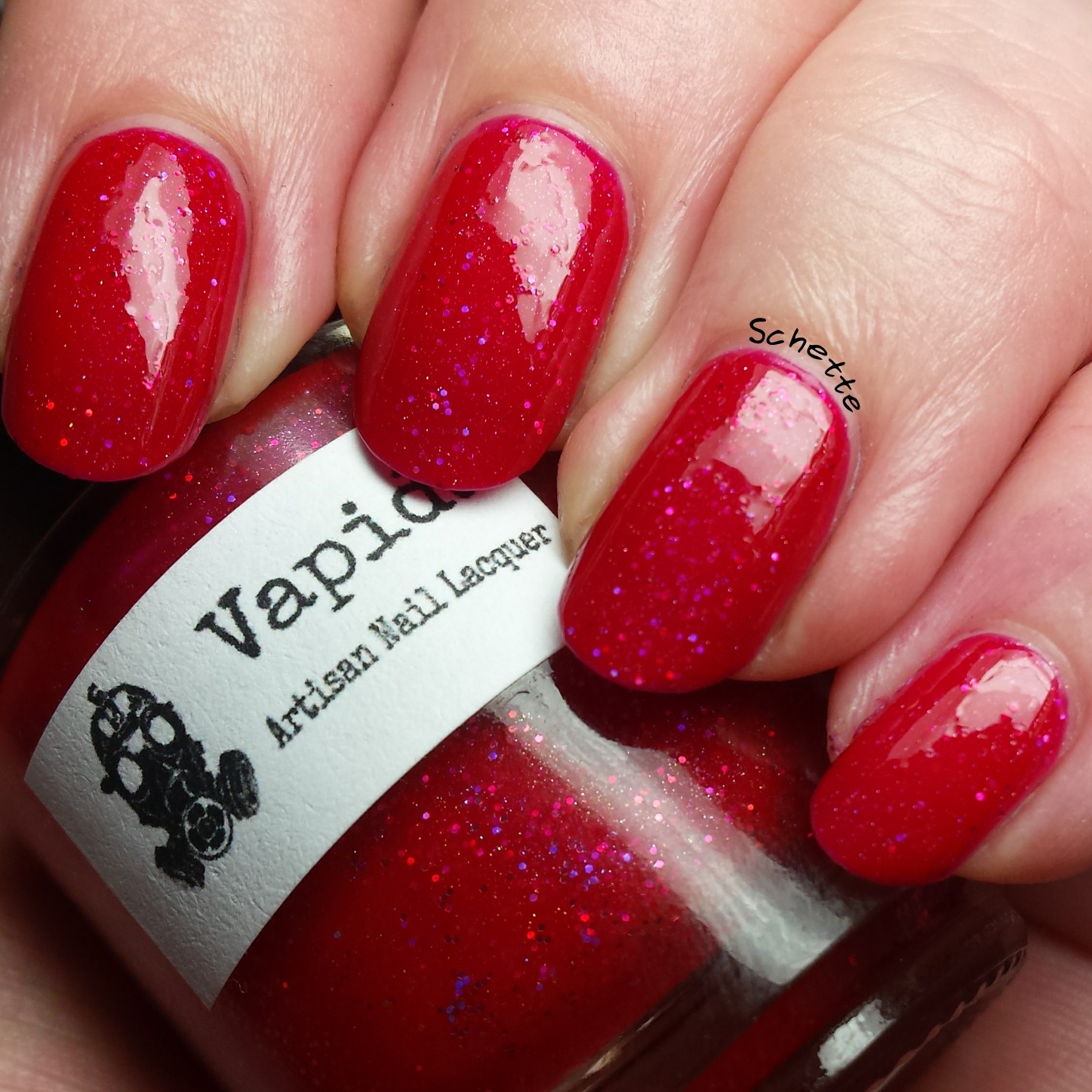 Ce joli rouge de Vapid est une exclusivité pour le groupe Hella Holo Customs. Il sera disponible en pré vente pendant Janvier, alors si vous l'aimez, soyez sûre d'être dans
le groupe :)
This Pretty red from Vapid is an exclusive for Hella Holo Customs groups. It will be available again for preorder during January so if you like it, be sure to be
part of the group :)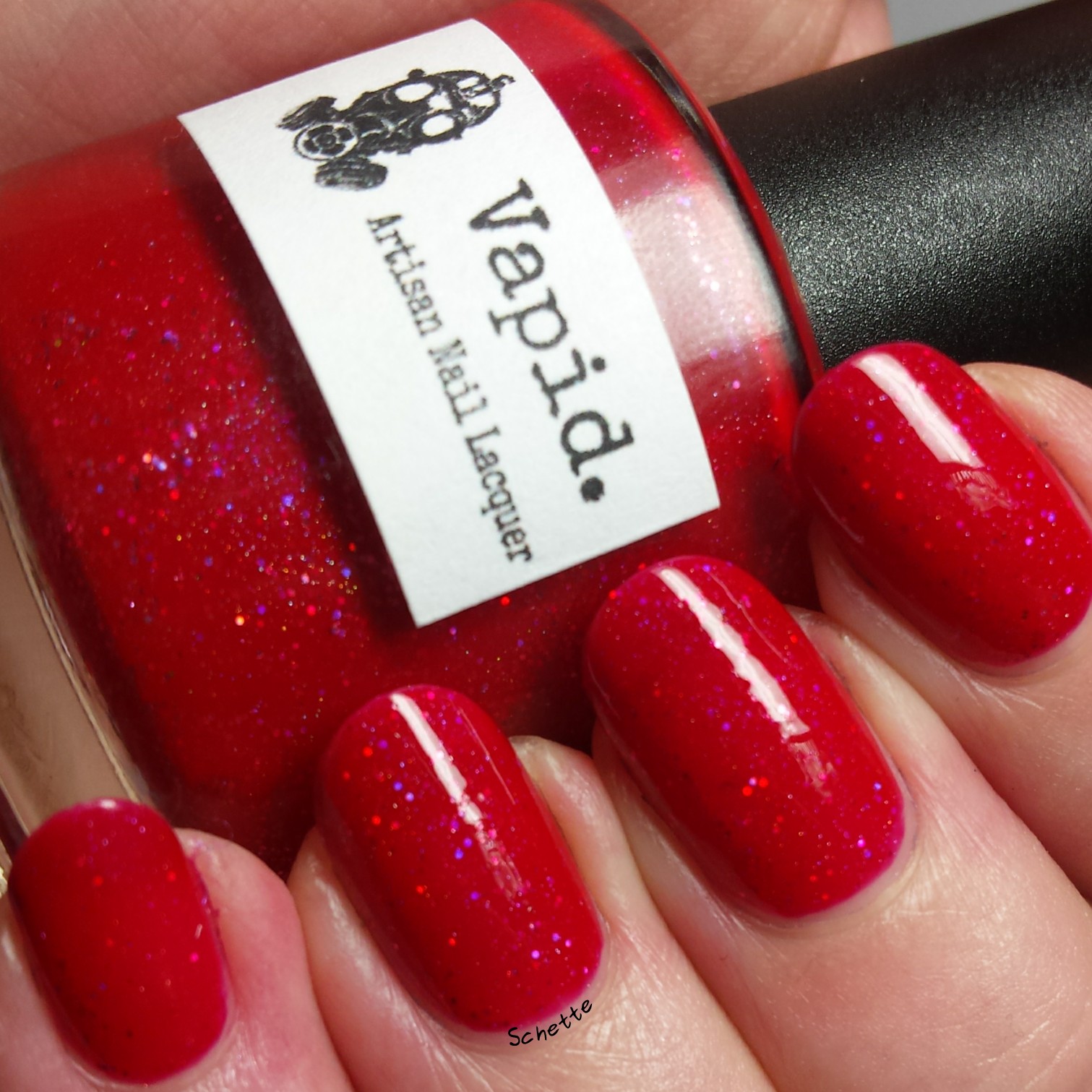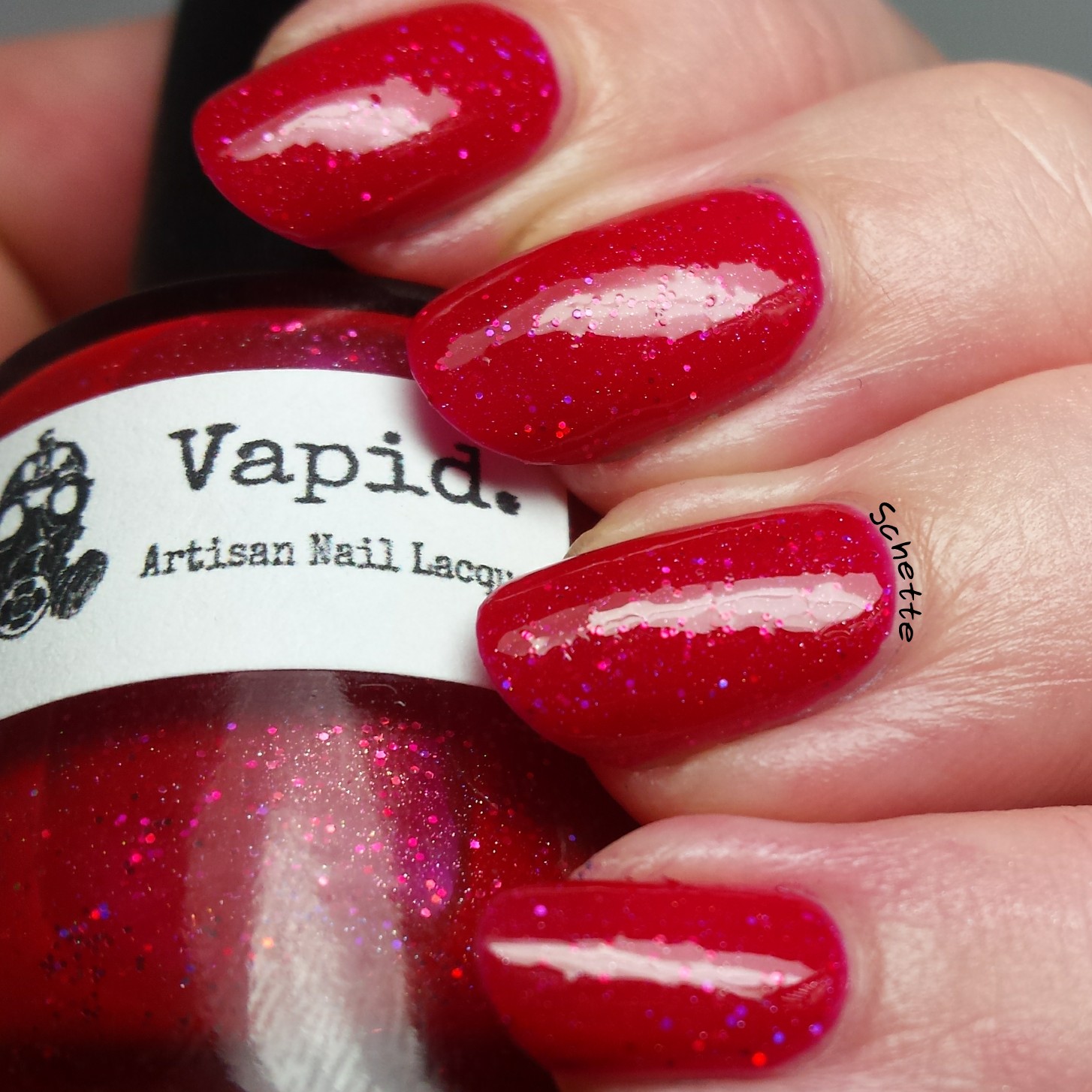 Les paillettes holo ont vraiment de multiples reflets.
The holo glitter really have multiples reflects.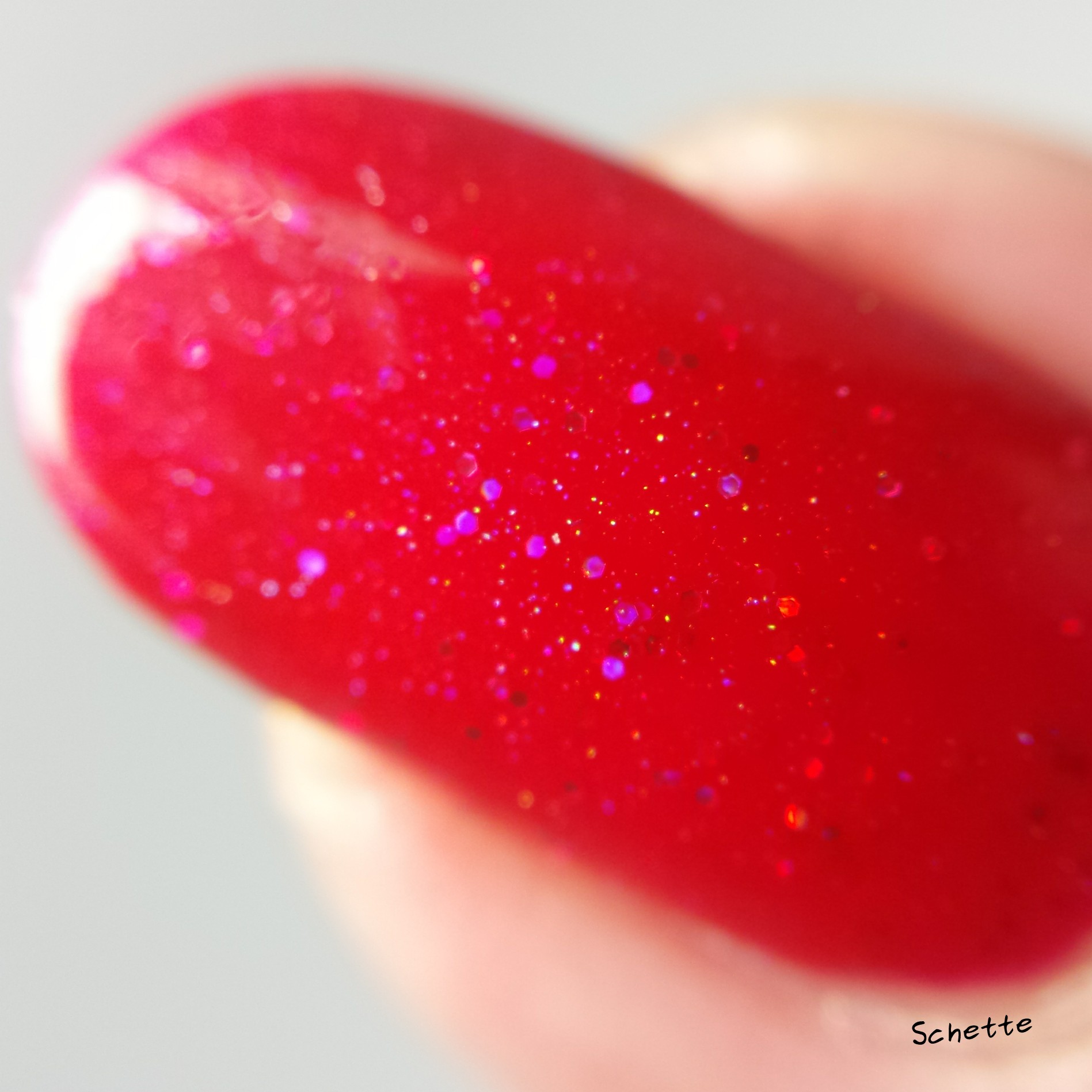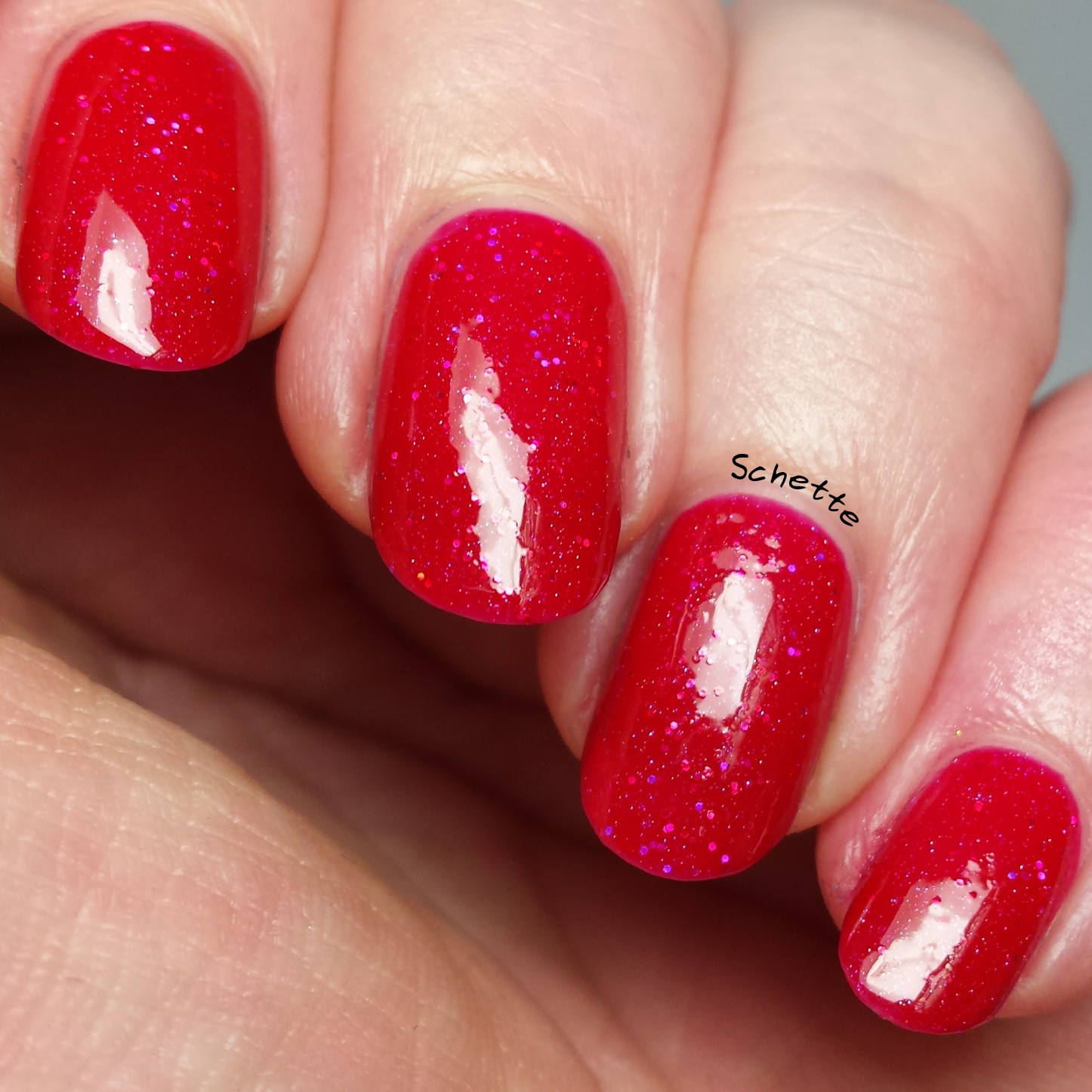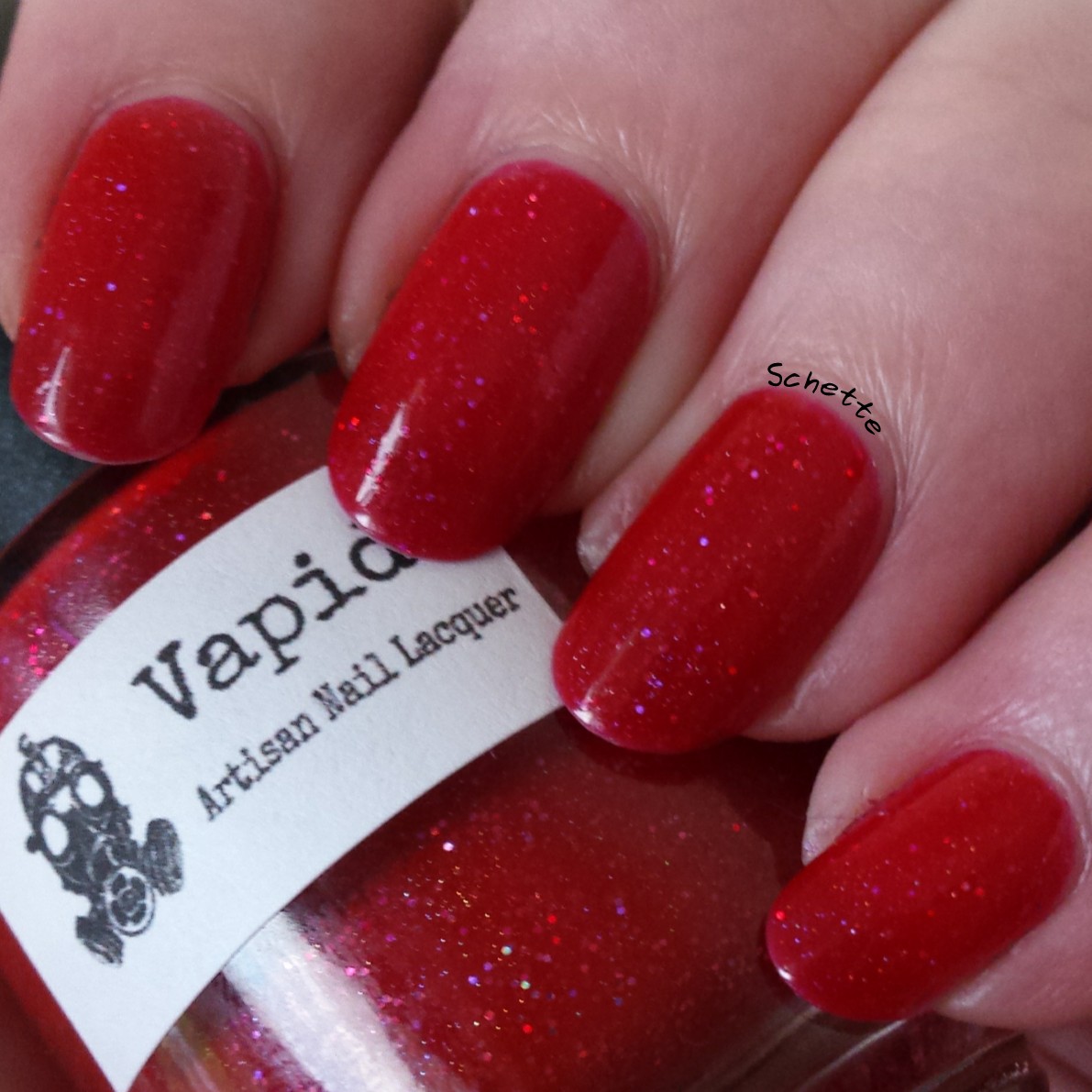 Même à l'ombre on voit les paillettes s'illuminer :)
Even with shade, we can see the glitter shine :)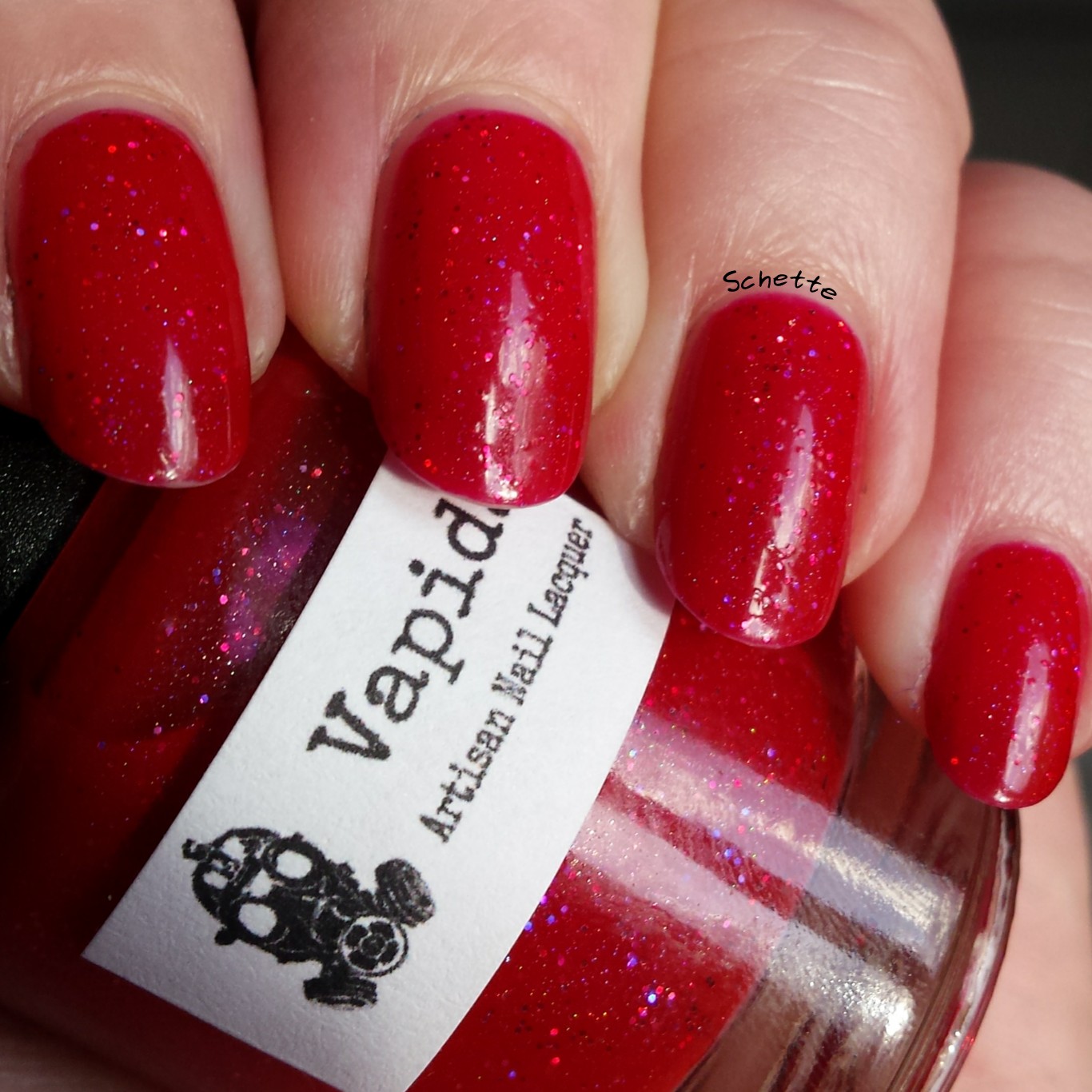 Ces deux photos ont été prises "au soleil" (ca a duré au moins 30 secondes)
This two pictures were taken "in sun" (I had sun for almost ... 30 secondes)
Et je lui ai fait un petit stamping avec la Sugar Bubble SB032 :) J'adore cette photo !
And I made a little stamping using Sugar Bubble SB032 :) I love this picture !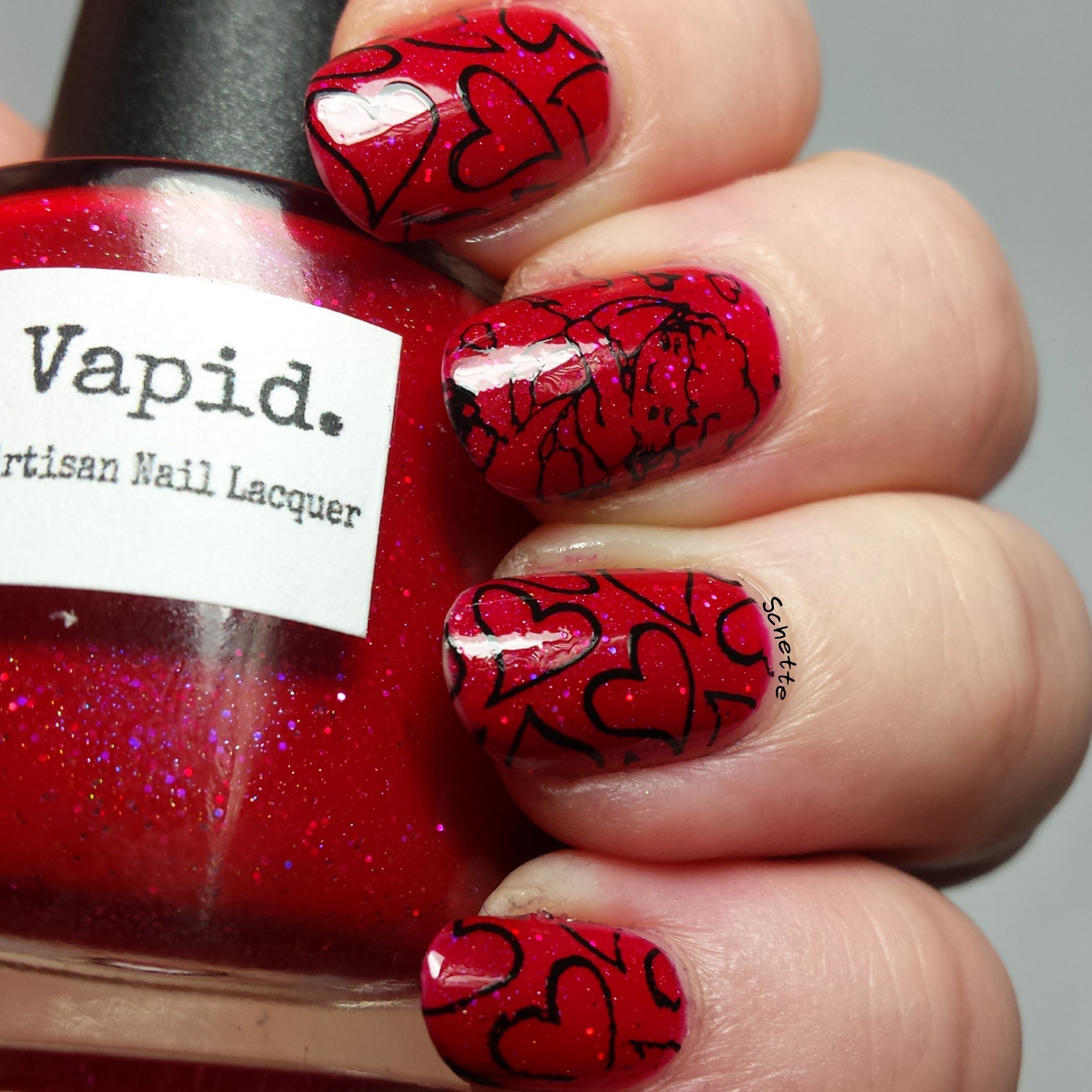 Bilan
J'ai vraiment adoré ce vernis. Je l'ai posé en deux couches avec top coat. C'est un jelly,mais il est bien couvrant. Une couche de top coat et le finish est lisse, on ne sent pas les paillettes. Enfin, je l'adore, il est vraiment parfait !
Et vous, aimez vous les rouges ?
I really adore this polish. I worn it in two coats with top coat. This is a jelly,but it's full coverage in two coats. One coat of top coat and the finish is smooth, you don't feel the glitter. Then, I love it, it's really perfect !
What about you, do you like reds ?
Schette, le 22 décembre 2015
Vous pourriez aussi aimer / You can also like :