Vapid Lacquer : Drunk Yoga - Twerk-uoise
BLOGGER DISCOUNT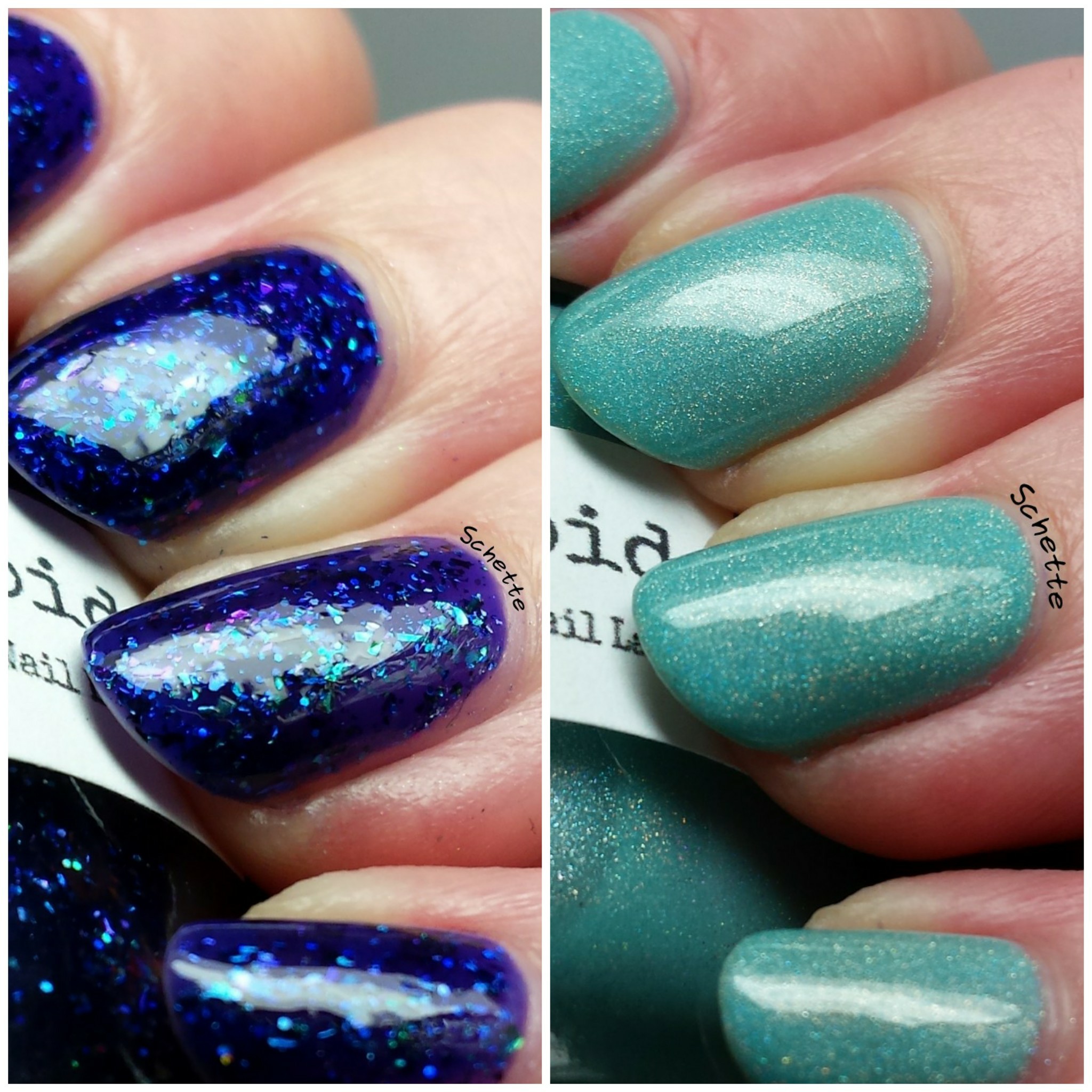 J'ai choppé ces deux jolis Vapid Lacquer pendant le restock de Décembre : Drunk Yoga est un indigo avec des flakies multichrome et des paillettes et Twerk-uoise est un turquoise holo. Voyons les beautés !
I grabbed those two georgous Vapid Lacquer during December Restock : Drunk Yoga is a blurple with multichrome flakies and glitter and Twerk-uoise is a wonderfull teal holo. Lets see the beauties !
Drunk Yoga est vraiment superbe. Le vernis est jelly si bien qu'il faut trois couches pour une opacité complète, mais alors ce que je l'aime lui ! Posé en trois couches, avec top coat.
Drunk Yoga is really awesome. The base is jelly so that three coats are required for a full opacity, but I love this one so hard ! Worn in three coats with top coat.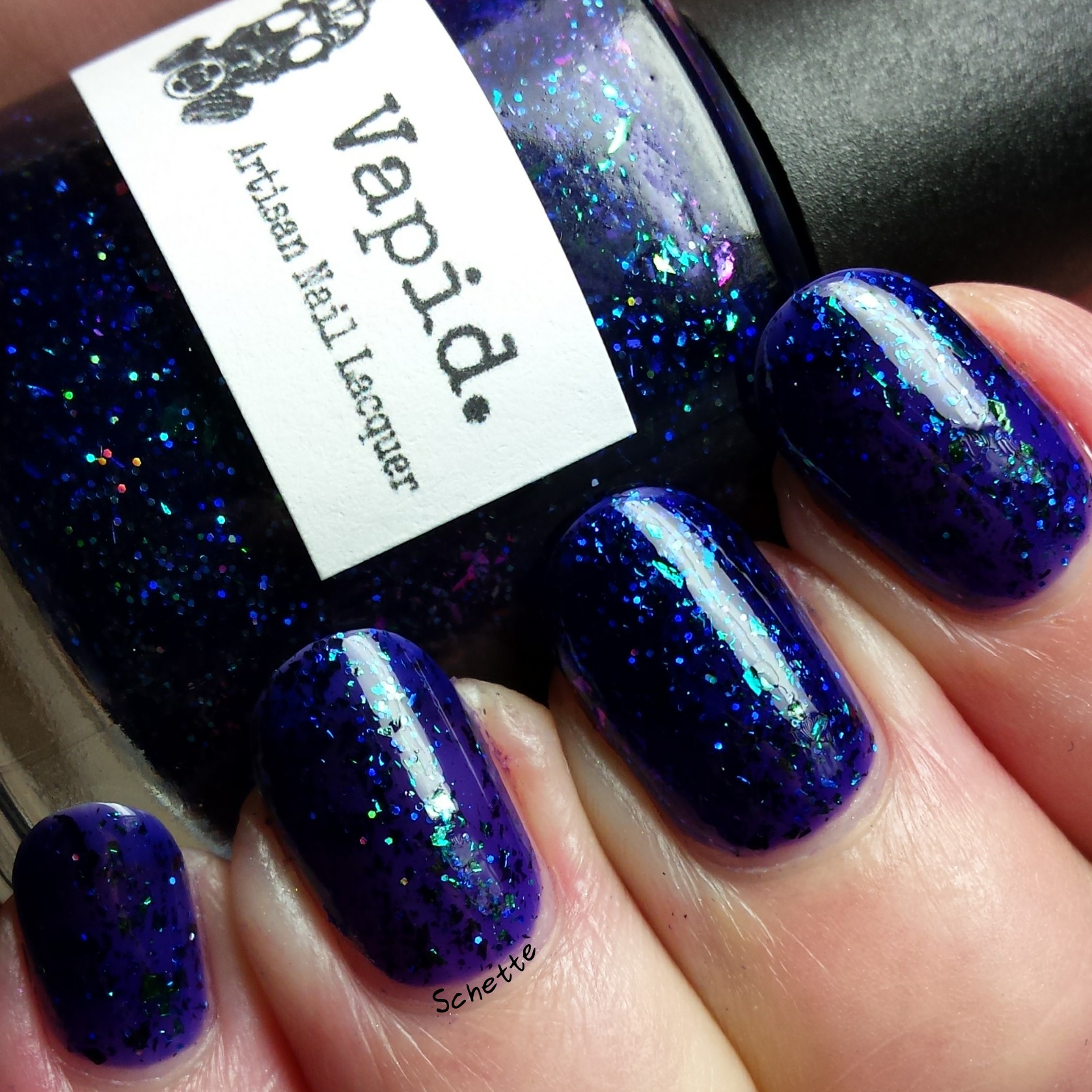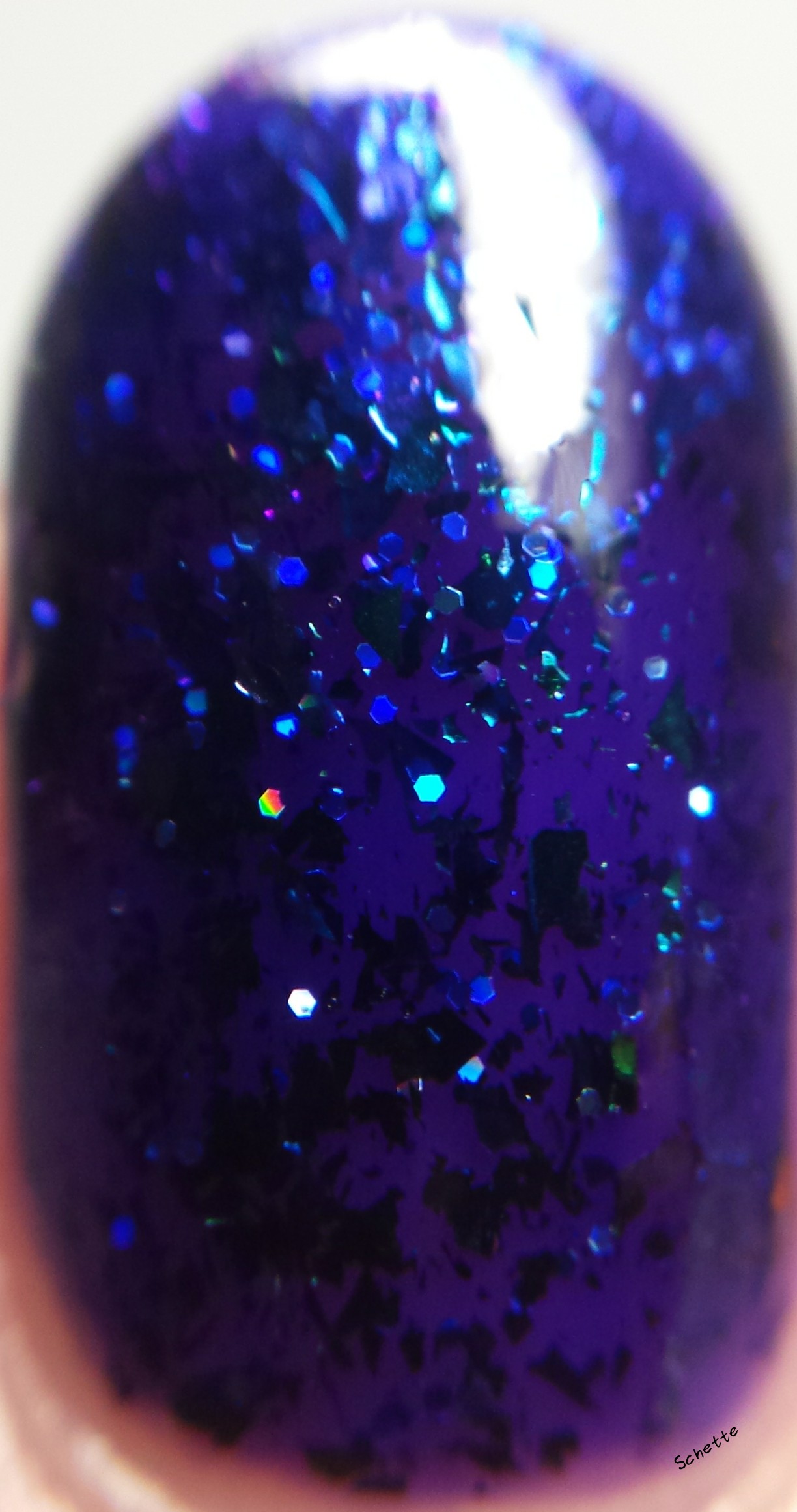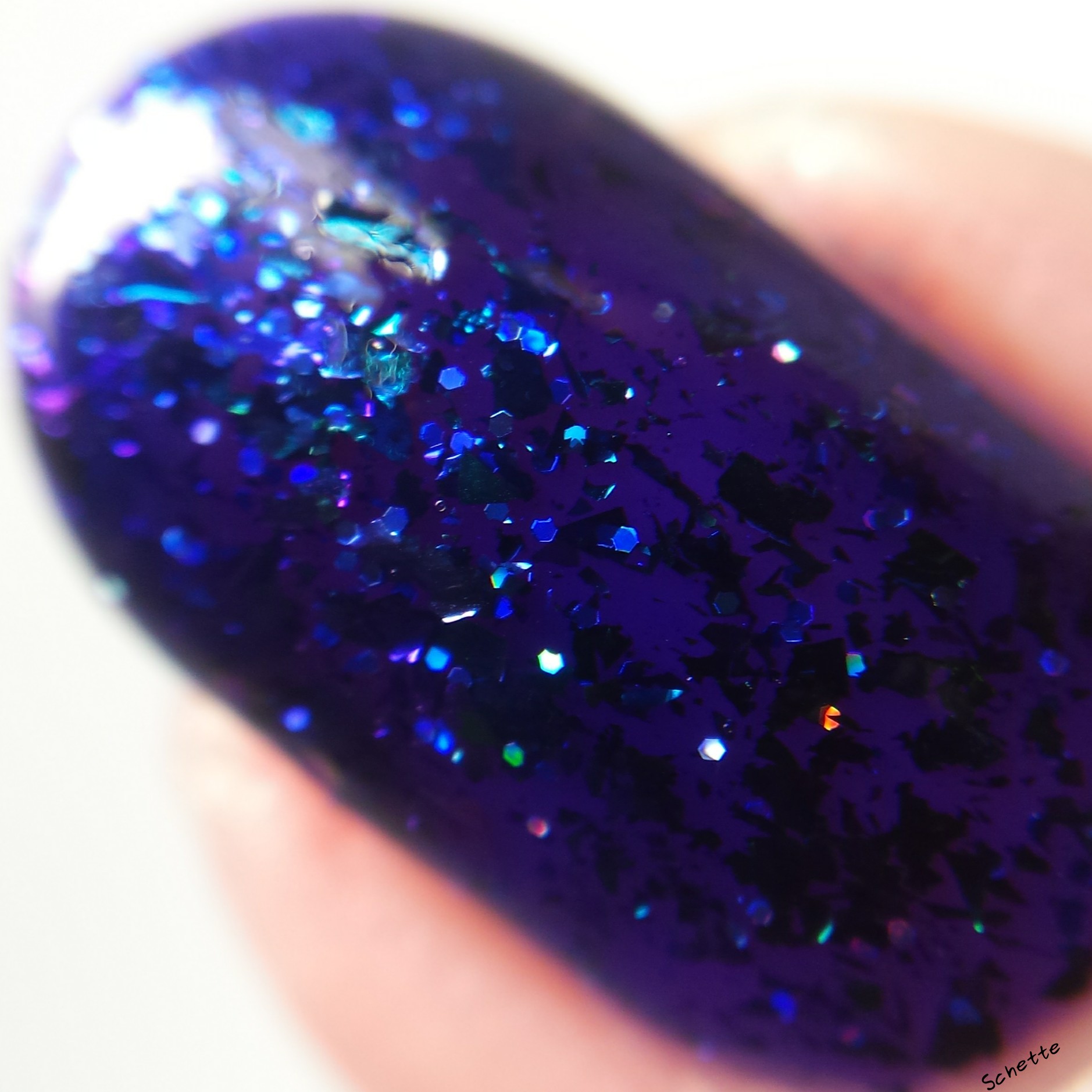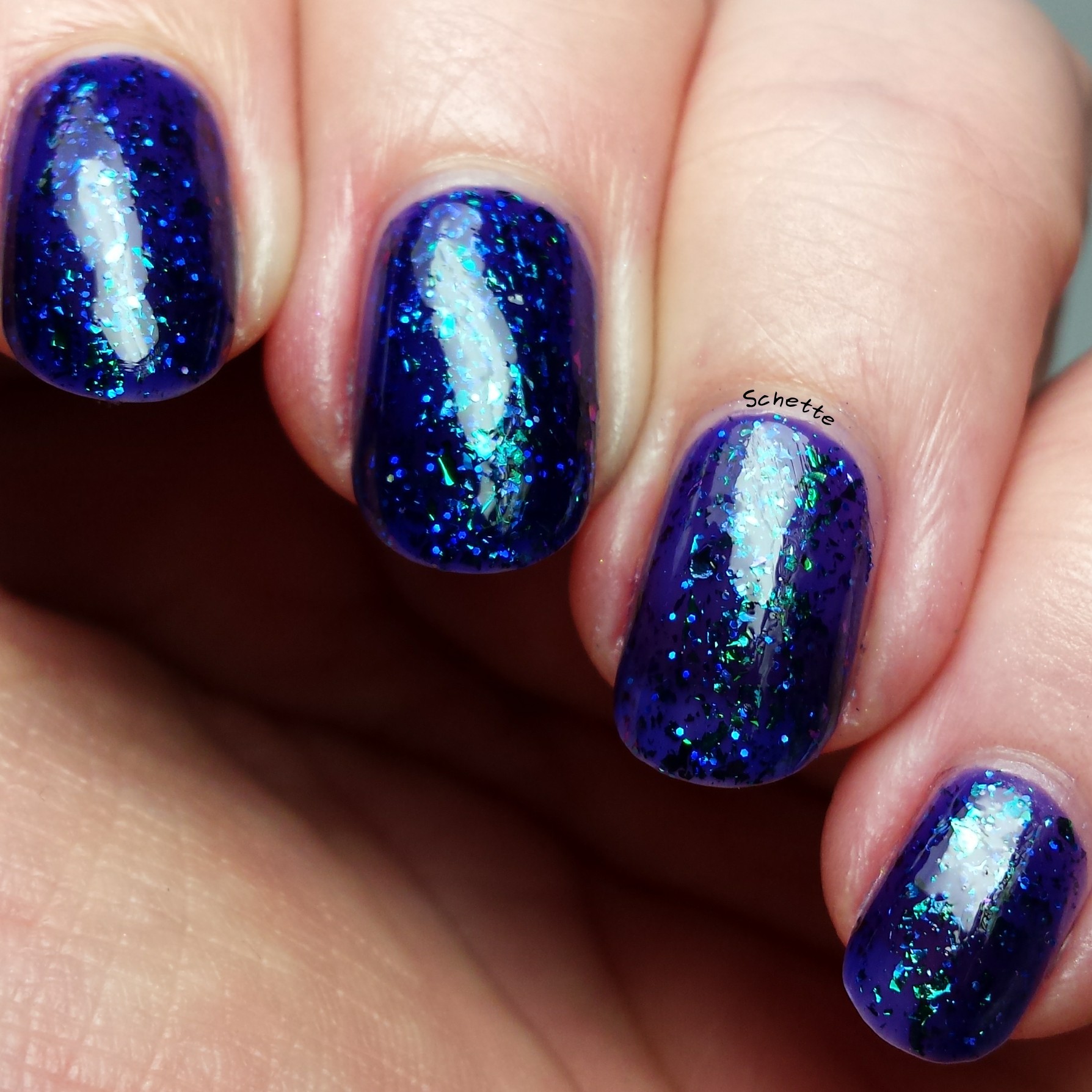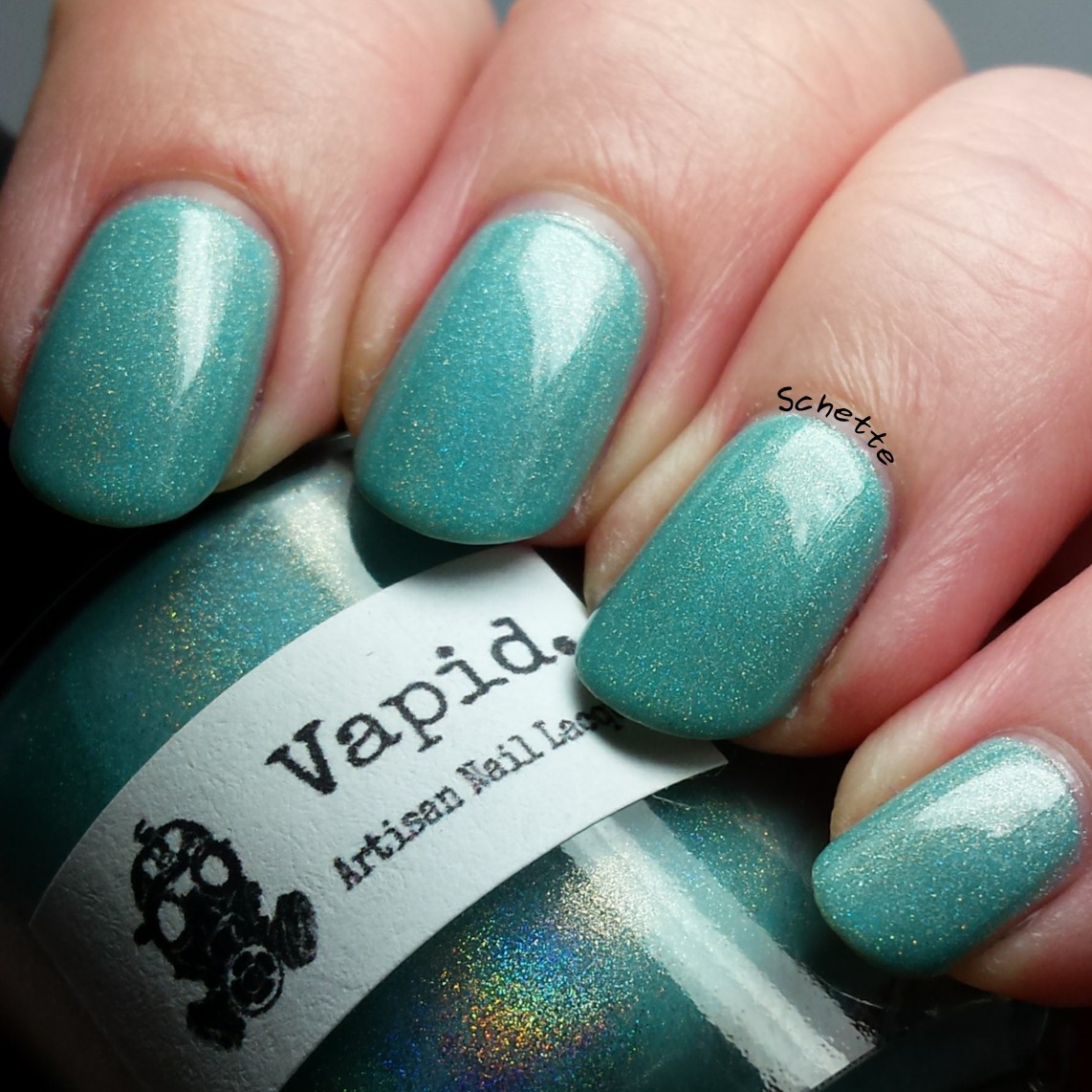 Twerk-uoise est le turquoise holo de mes rêves. Je me rappelle que quand j'avais acheté le ILNP Magic Box c'était à ça que je m'attendais. Juste parfait. J'ai posé trois fines couches pour bien faire ressortir le holo et la couleur, puis une couche de top coat. Un de mes préférés chez Vapid !
Twerk-uoise is the teal holo of my dreams. I remember when I ordered the ILNP Magic Box, this was really that color that I expected. Just perfect. I worn it in three thin coats to make both holo and color pop up, then a coat of top coat. One of my favorite at Vapid !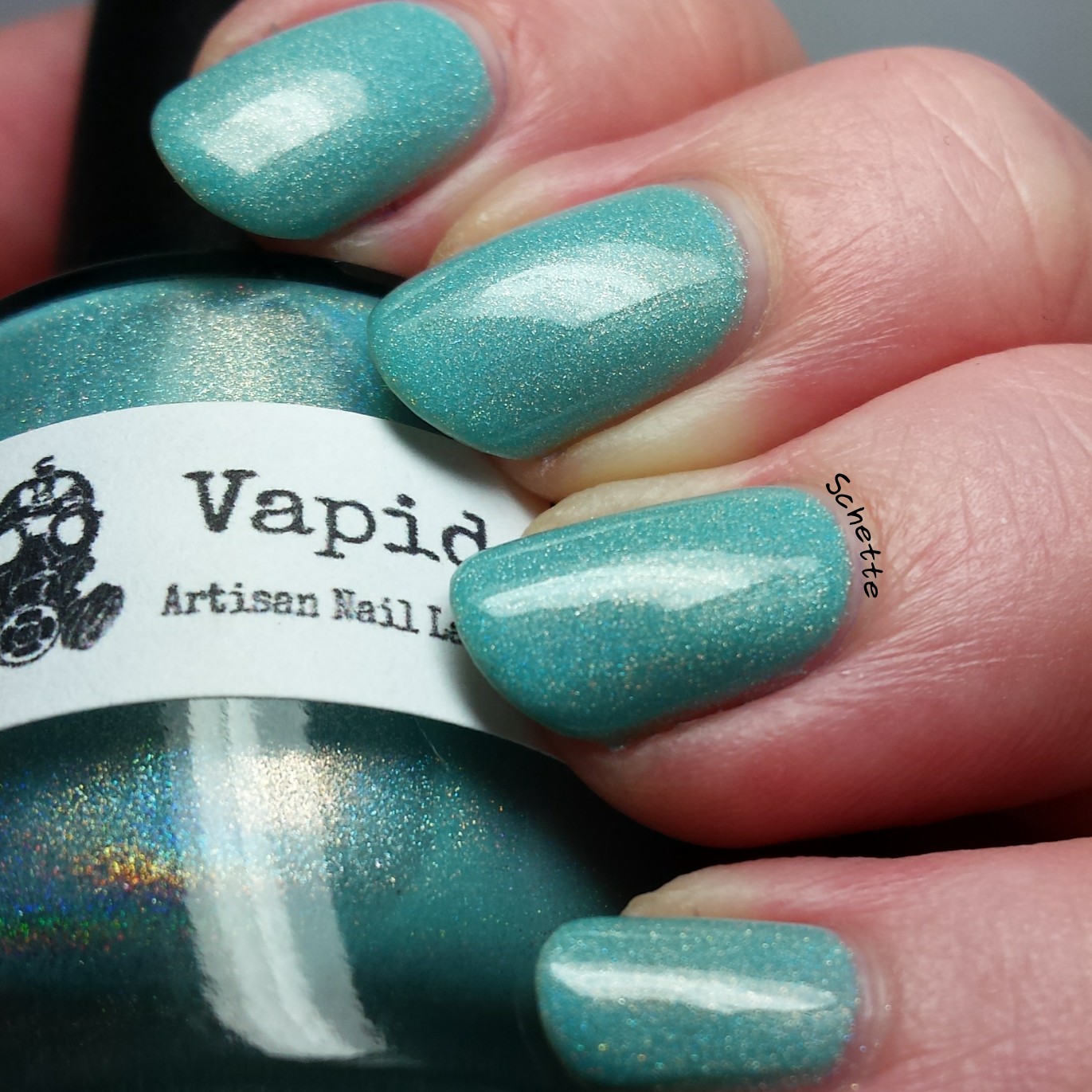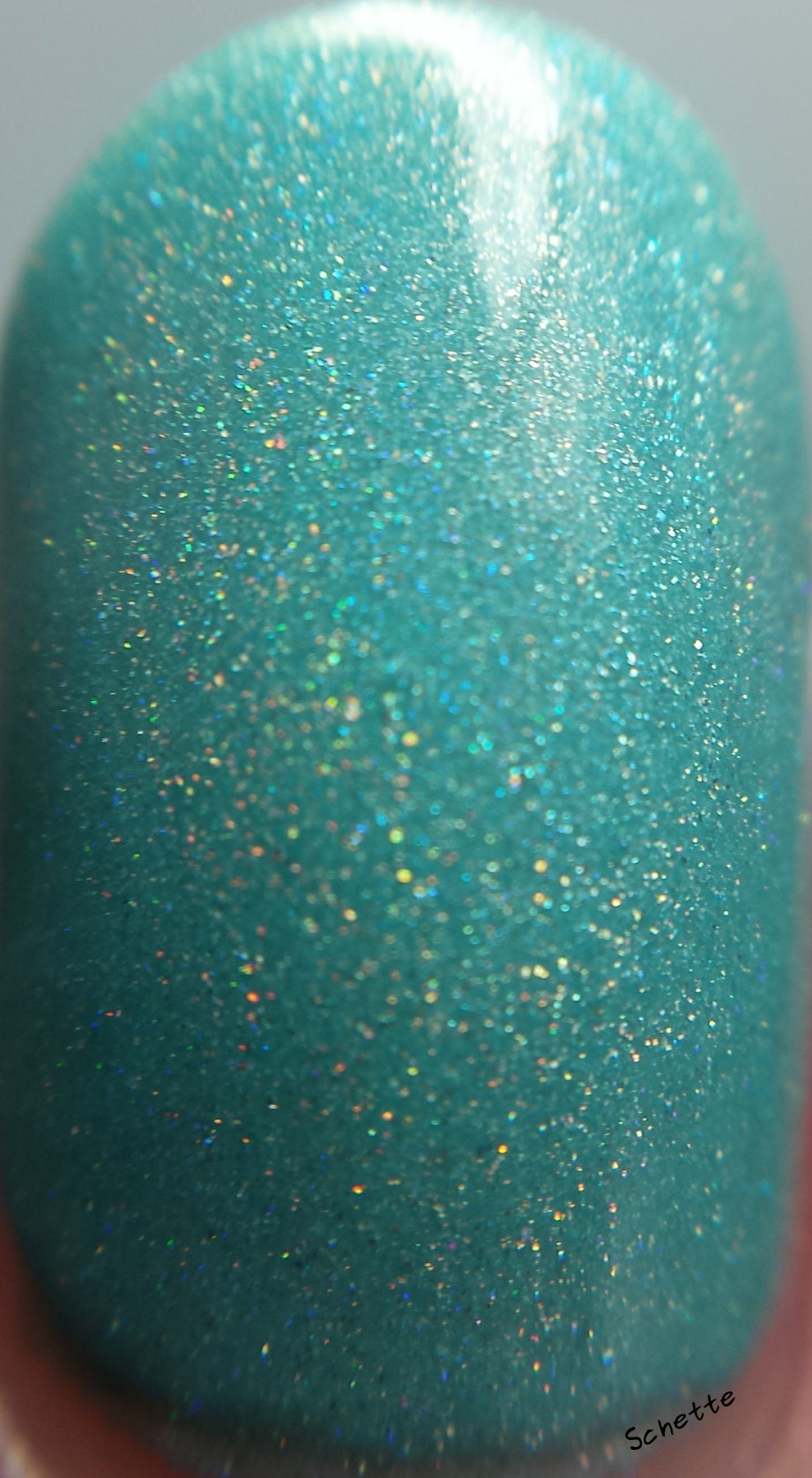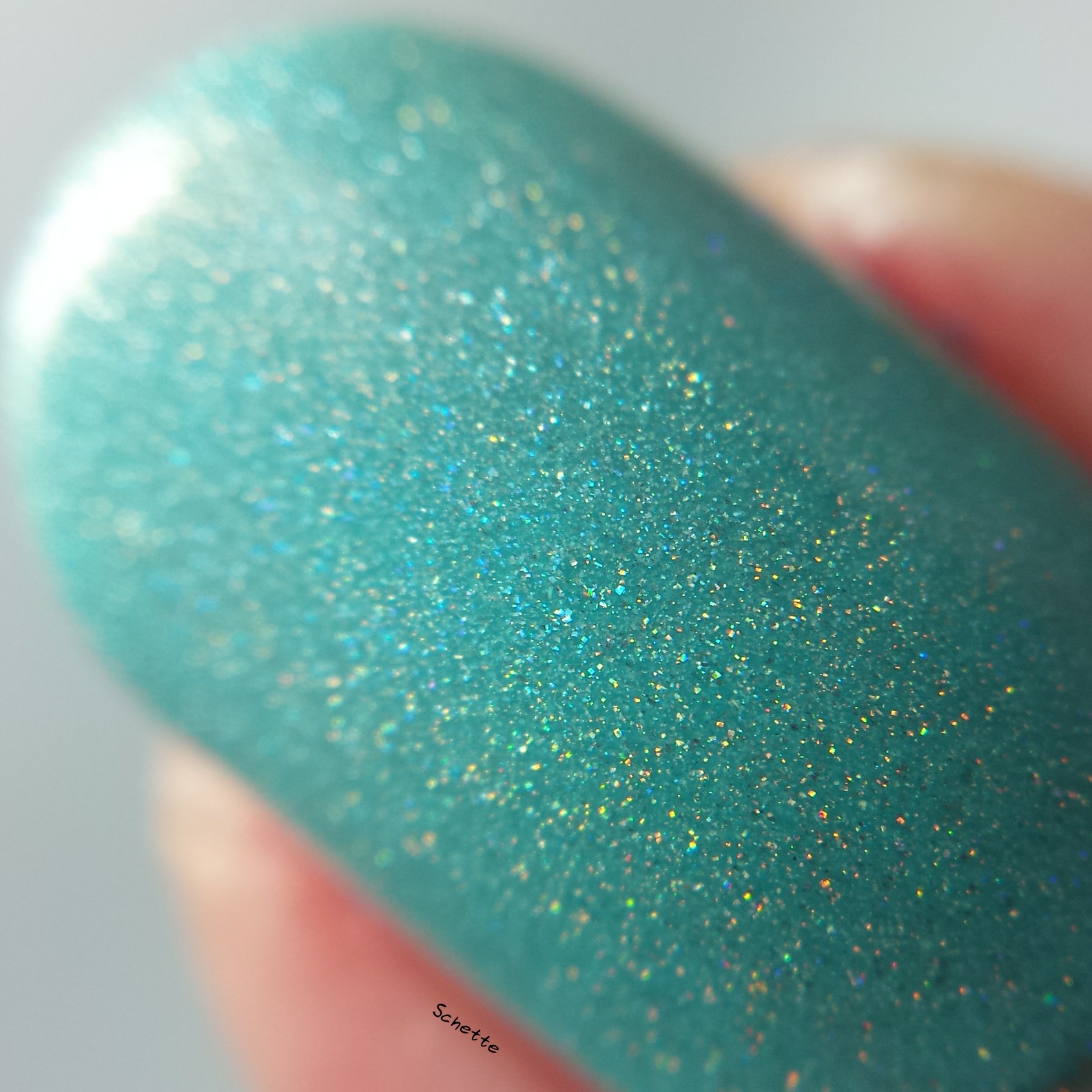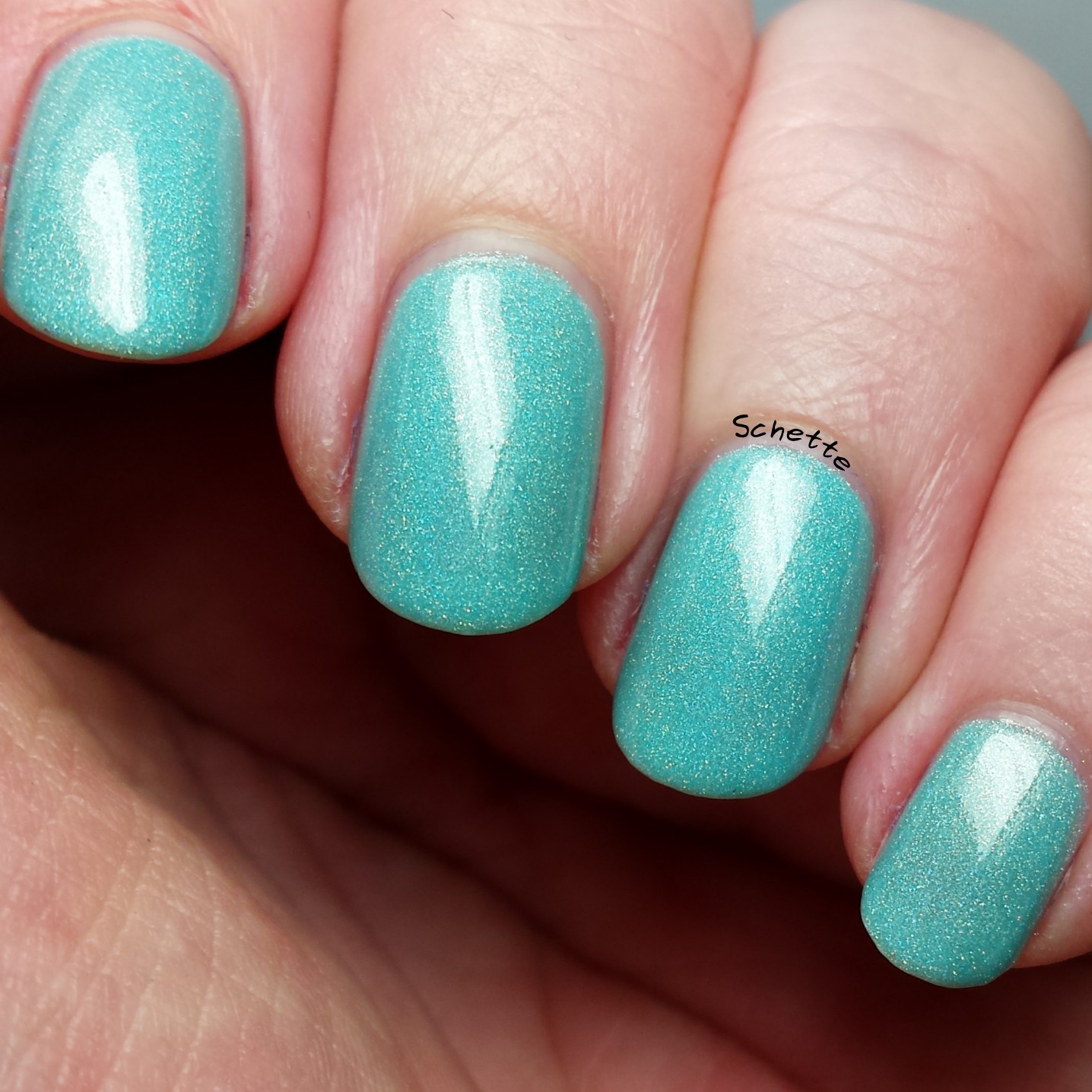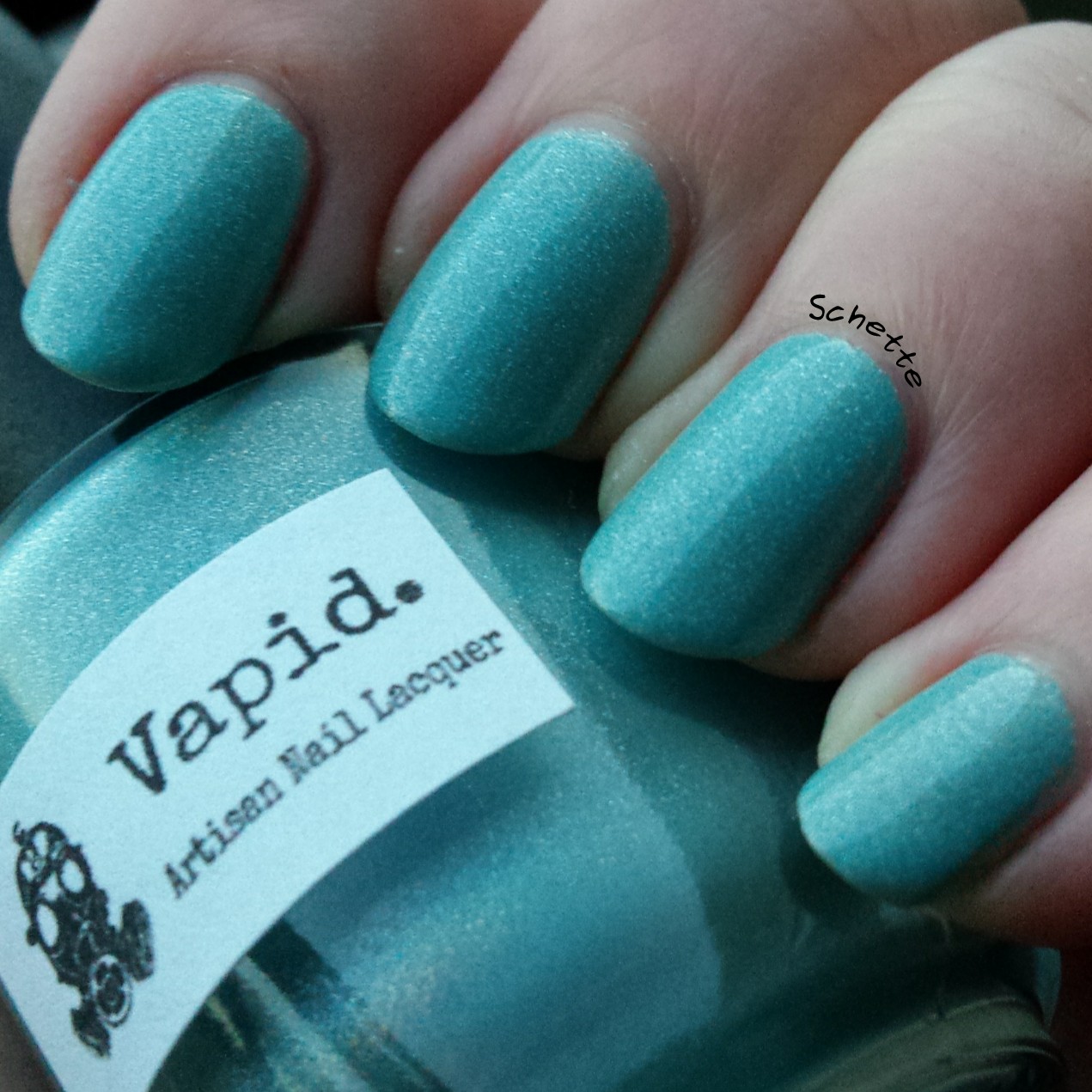 A l'ombre, lumière naturelle.
In shade, natural light.
Bilan
Encore une fois, je suis vraiment agréablement surprise par mes petits Vapid. Lors de ma première revue, je vous disais que l'amour commençais, je ne me trompais vraiment pas :) De ces deux là, je dois dire que Twerk-uoise est un vrai coup de coeur (et il sera dispo au restock du 29 janvier - le 30 à 2h du mat pour les françaises)
Once again, I'm really pleased of my little Vapid. When I did my first review, I told you that love was beginning, and I wasn't wrong :) On those two, I have to say that Twerk-oise is a real crush (and it will be available during 29th january restock (7pm CST)
Schette, le 25 janvier 2016
Vous pourriez aussi aimer / You can also like :