Too Fancy Lacquer - The Glow Within
PERSONAL PURCHASE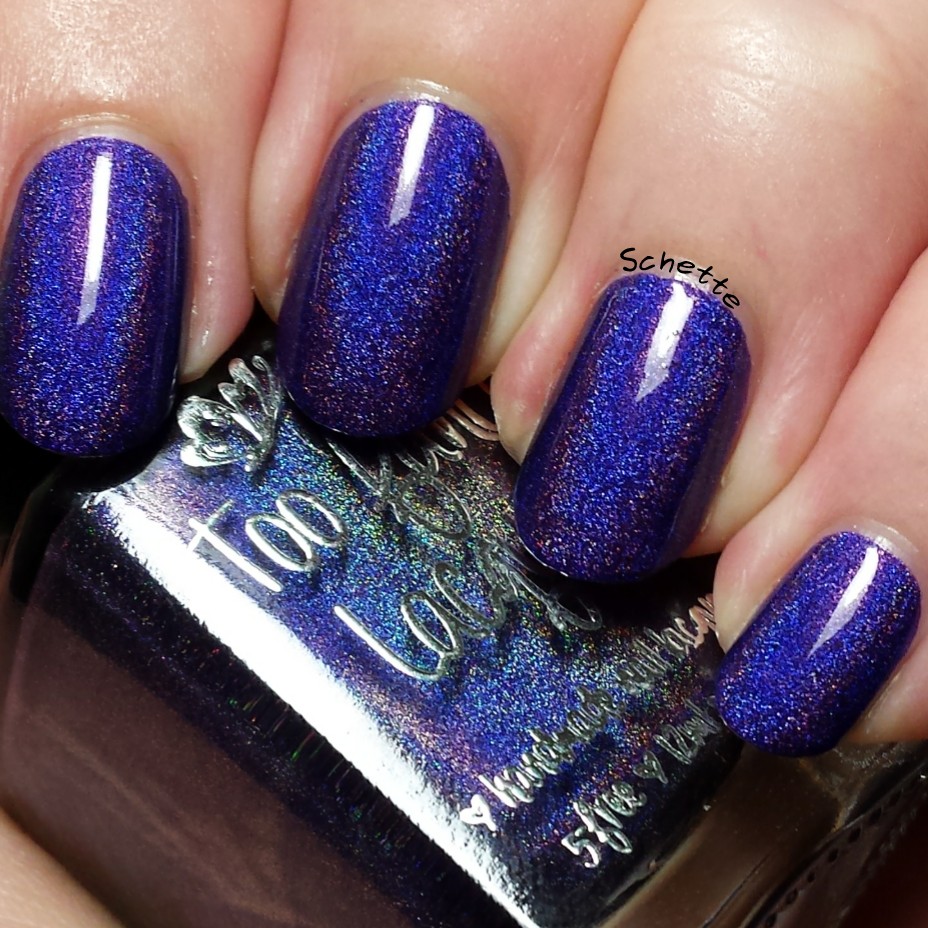 L'année dernière, Too Fancy Lacquer a sorti un joli violet appelée The Glow within. Mais juste avant sa commercialisation, il est apparu qu'il s'affadissait. (la version affadie peut être trouvée sous le nom The oops within). Voici donc la nouvelle version, sans le problème d'affaidissement. Je l'ai posé en deux couches plus top coat.
Last year, Too Fancy Lacquer launch a pretty purple called The Glow Within. But it has faded before it get sold so it was postponed (but sold under the name The oops within). Here is the new version of this one, without the fading issue. I wear it in two coats, plus top coat.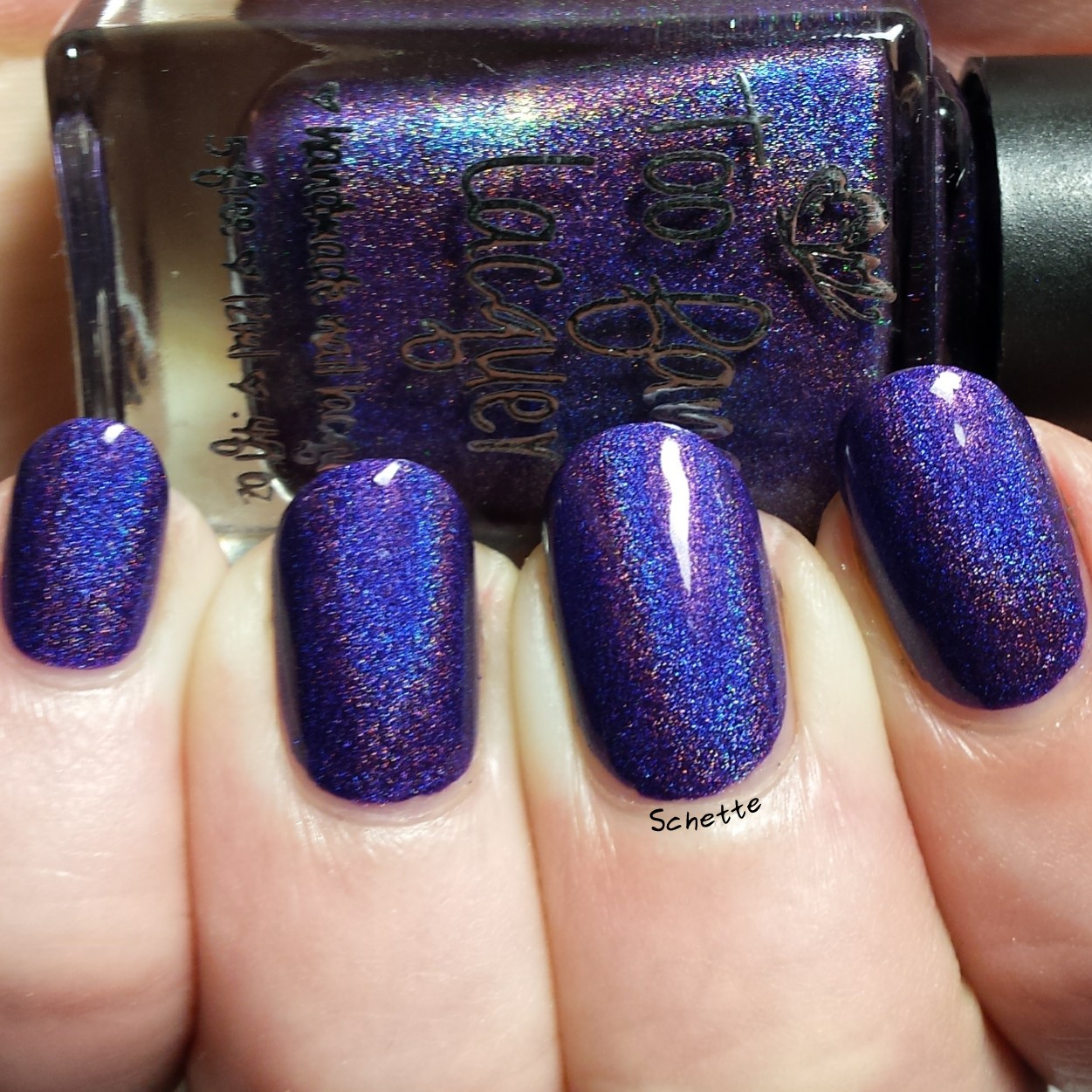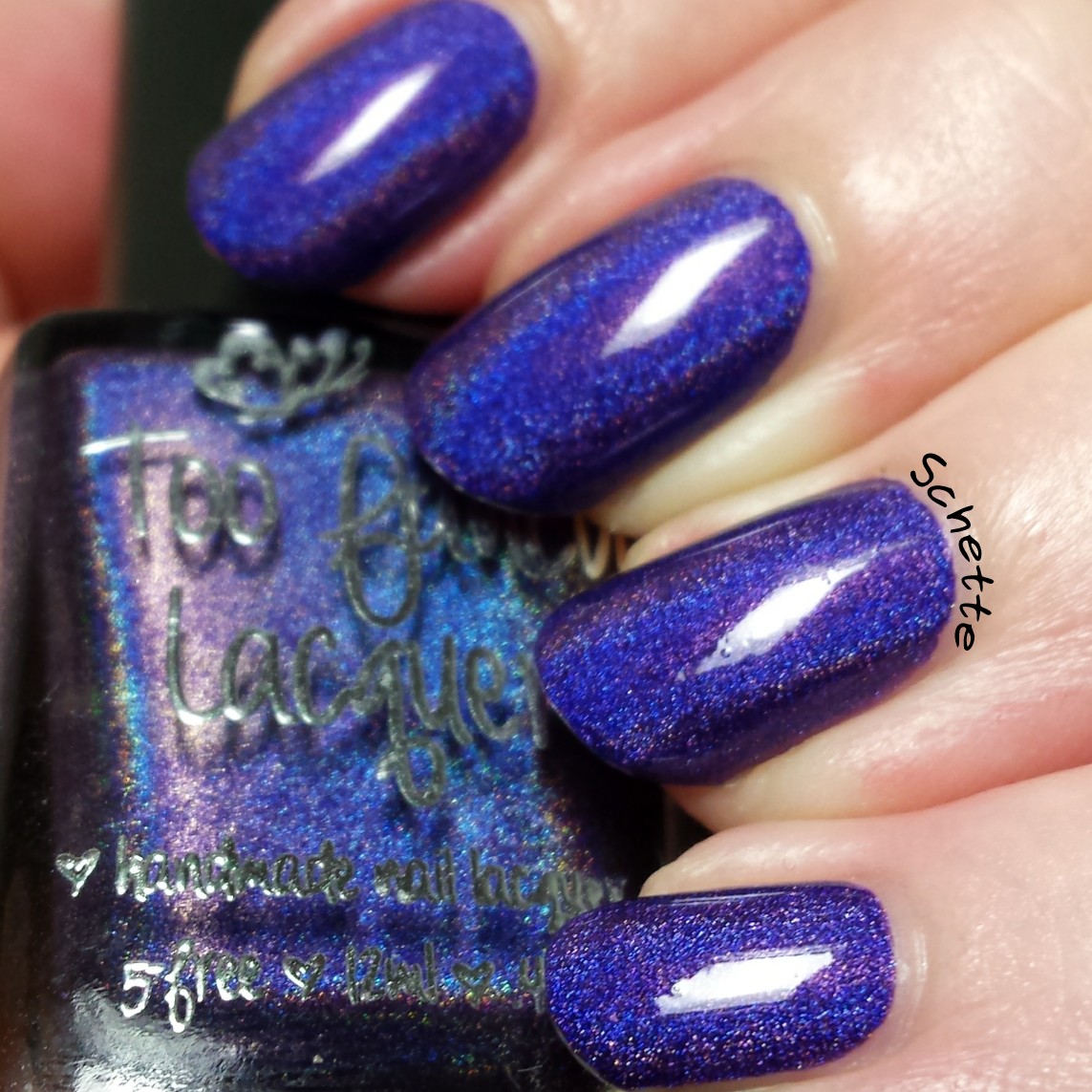 Il est juste whaooo quand même !
I would say it's just whaooo !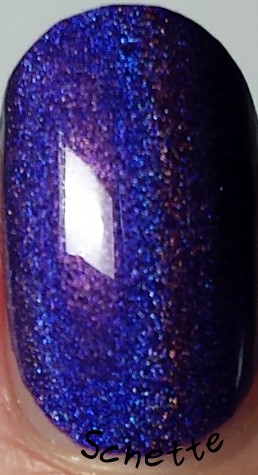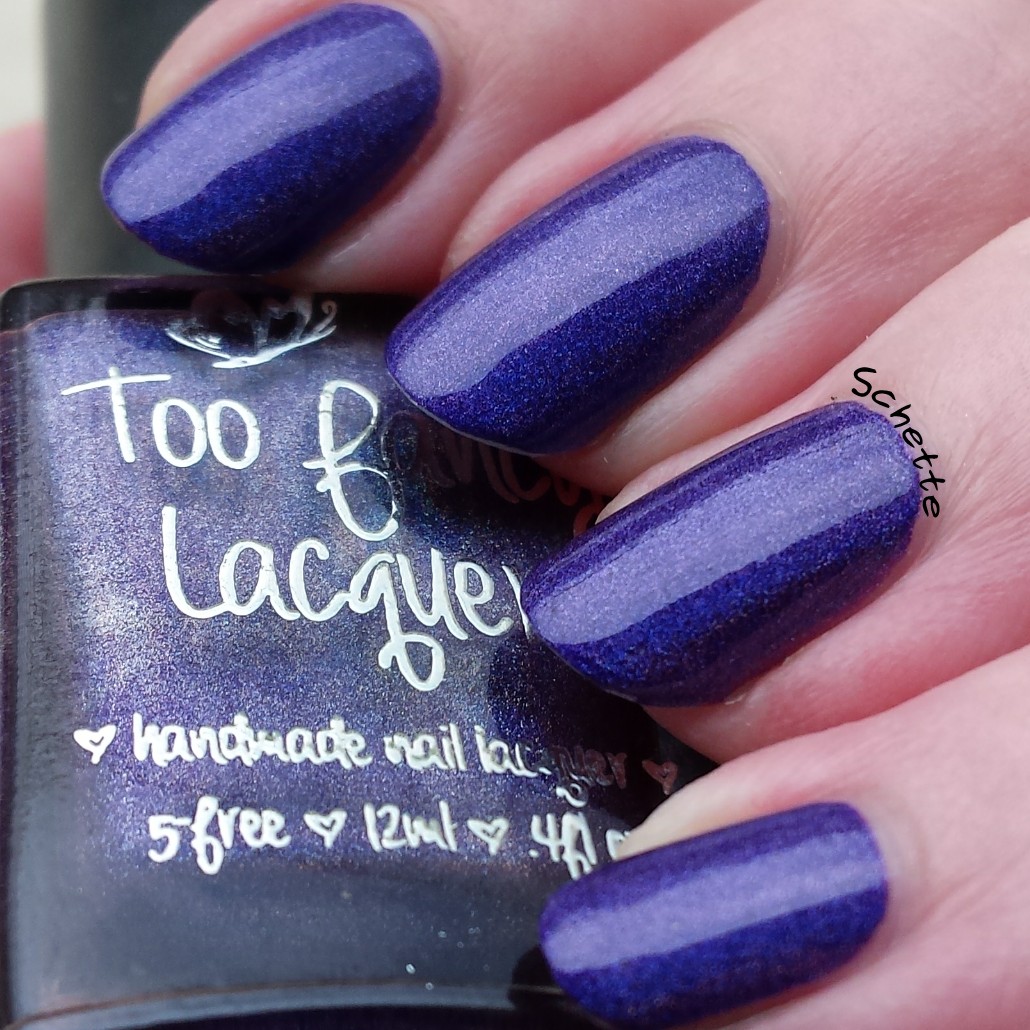 A l'ombre
In shade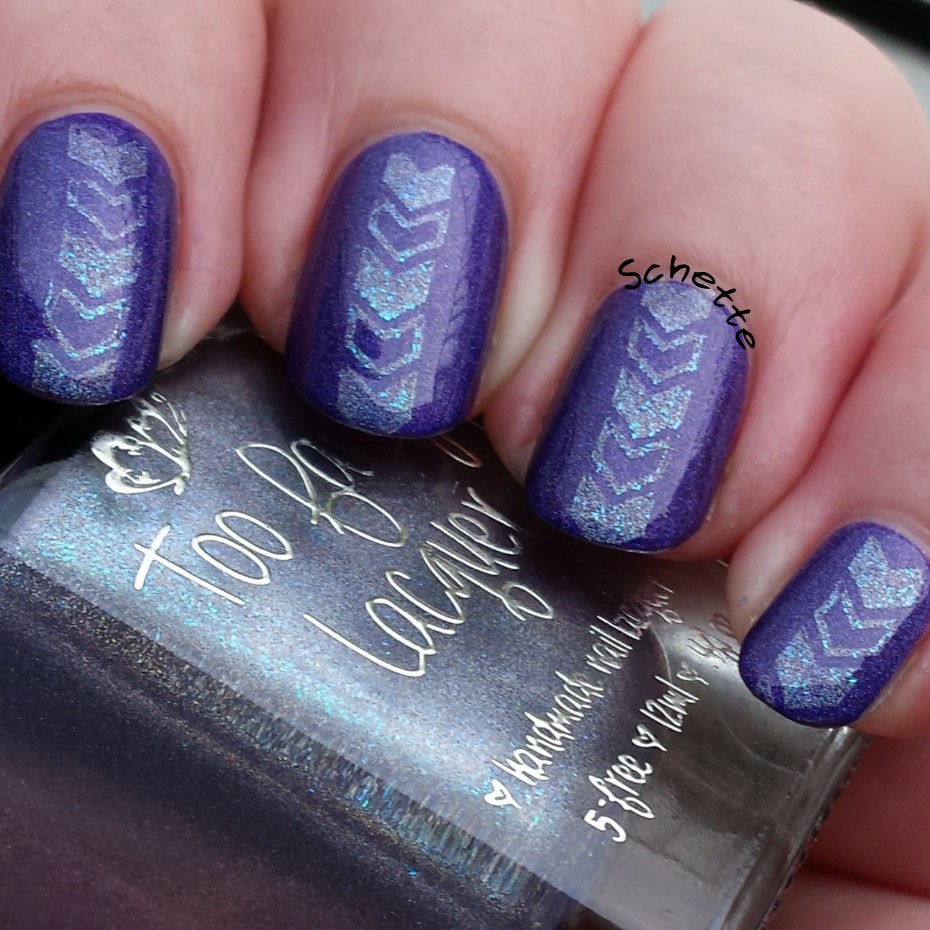 Et avec un petit stamping fait avec la messy mansion MM12 et en utilisant le Forever I do too de la même marque.
And with a little stamping using the messy mansion MM12 and the Forever I do too from same brand.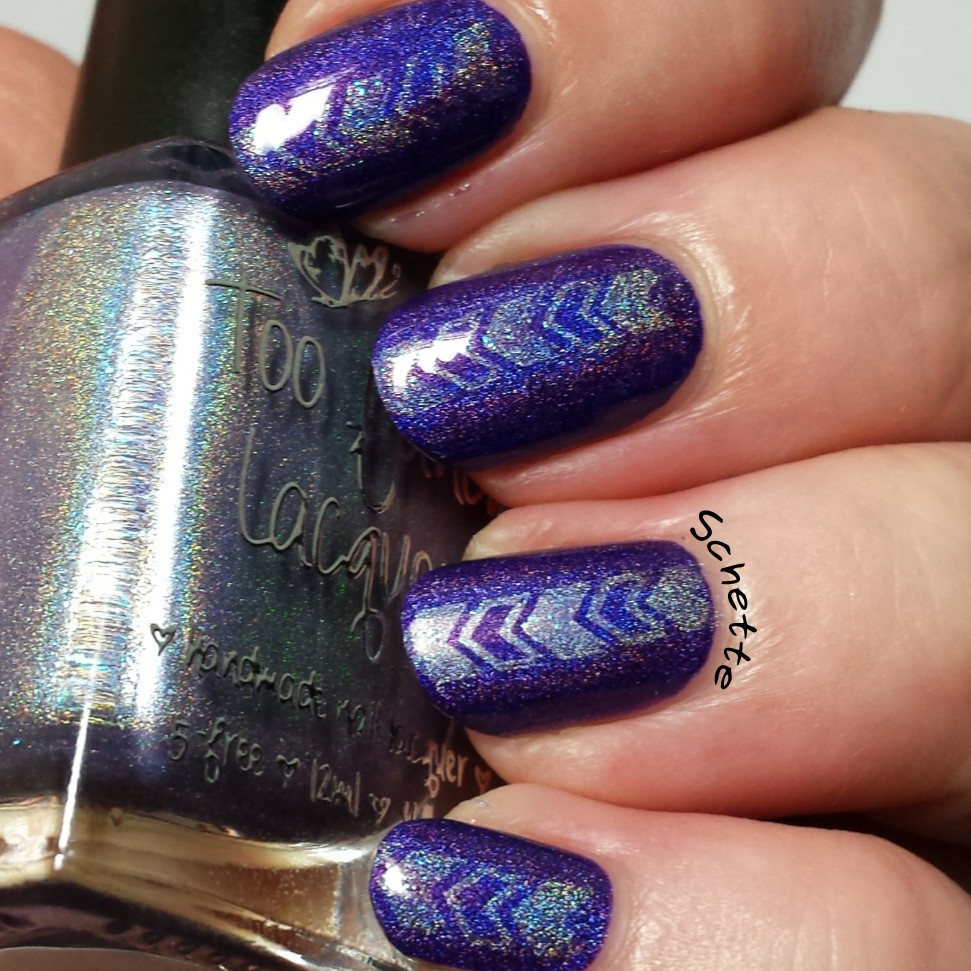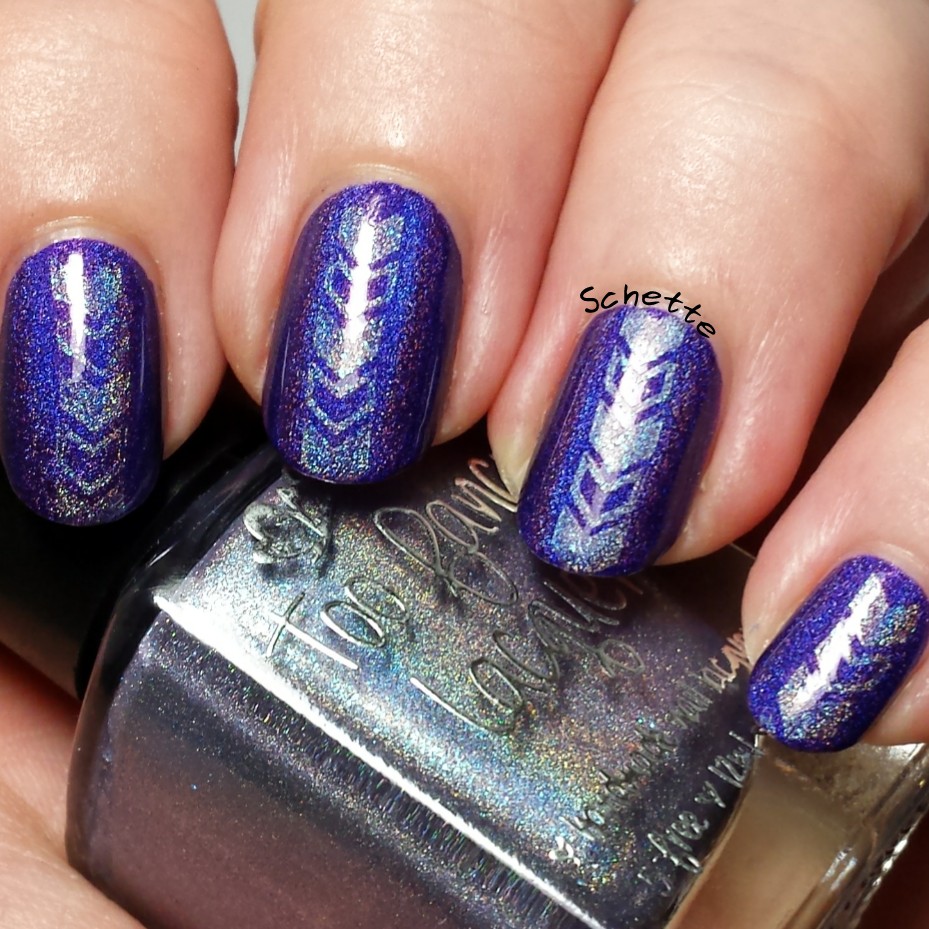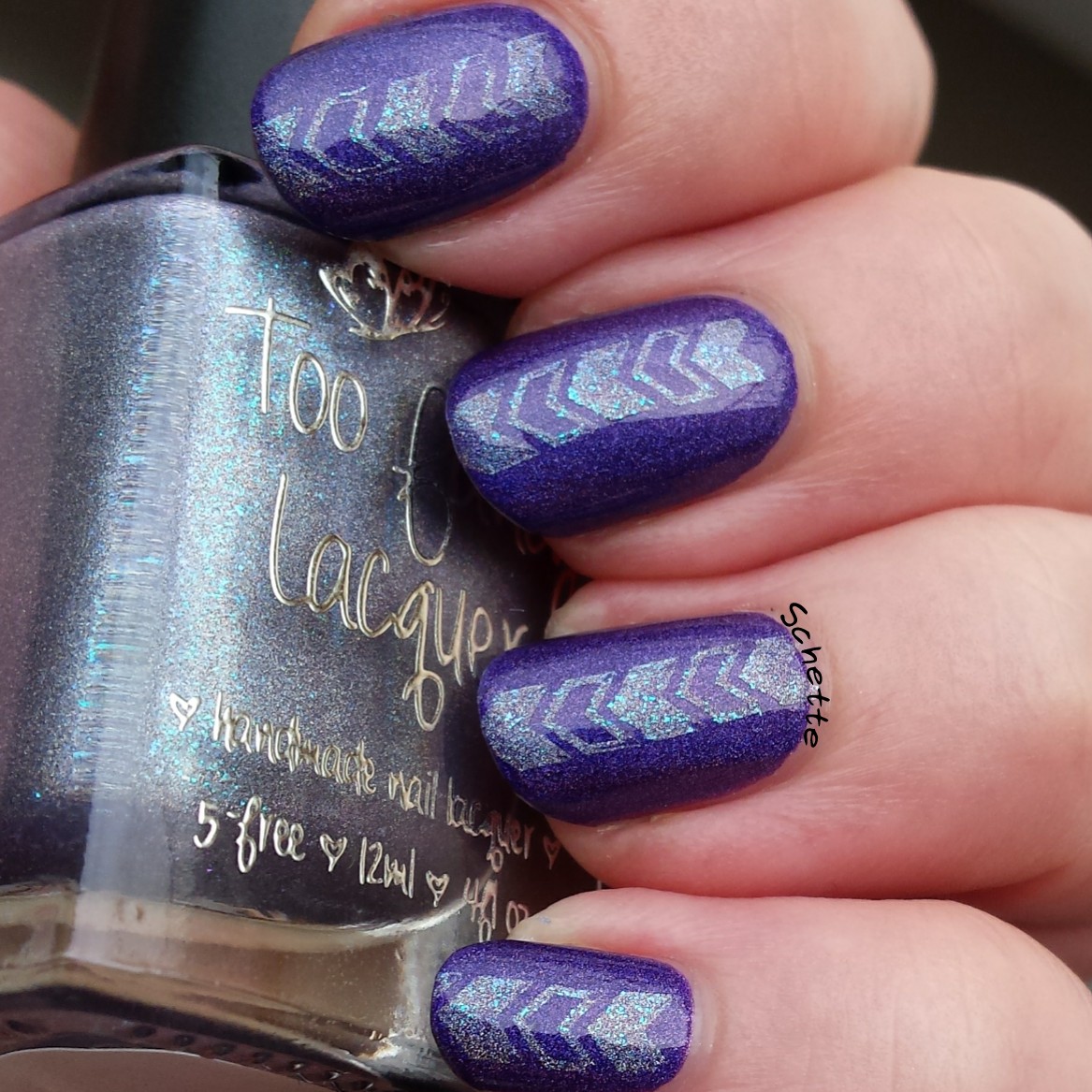 Bilan
Encore une petite réussite signée Too Fancy Lacquer. Le vernis s'applique parfaitement, il sèche très vite et cette couleur !
Once again, this is a success signed by Too Fancy Lacquer. The polish applies perfectly, it dries very fast, and this color !
Schette, le 20 juin 2015
Vous pourriez aussi aimer / You can also like :