Too Fancy Lacquer : Cherish the Present (G)
GIFT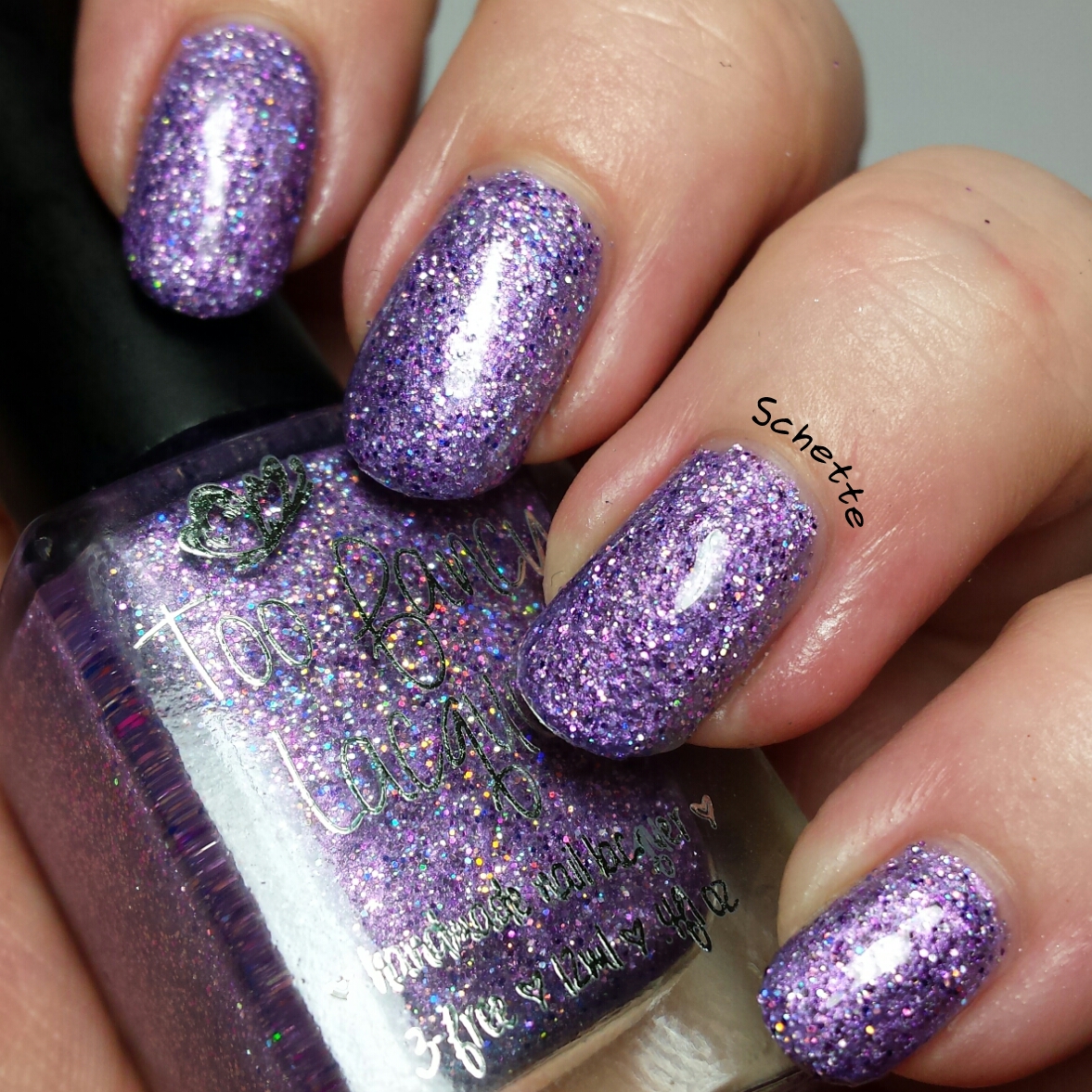 Il y a très longtemps, Too Fancy Lacquer a offert dans certaines commandes deux cadeaux. Les vernis s'appellaient Gift : Cherish the present et existe en deux déclinaisons : un holo et un glitter. Voici donc celui que j'ai eu : le glitter
Long ago, Too Fancy Lacquer gifted some order with 2 gifts : Cherish the present. One was a holo polish, and the second was a glittering one. Let's see how looks the glittering one.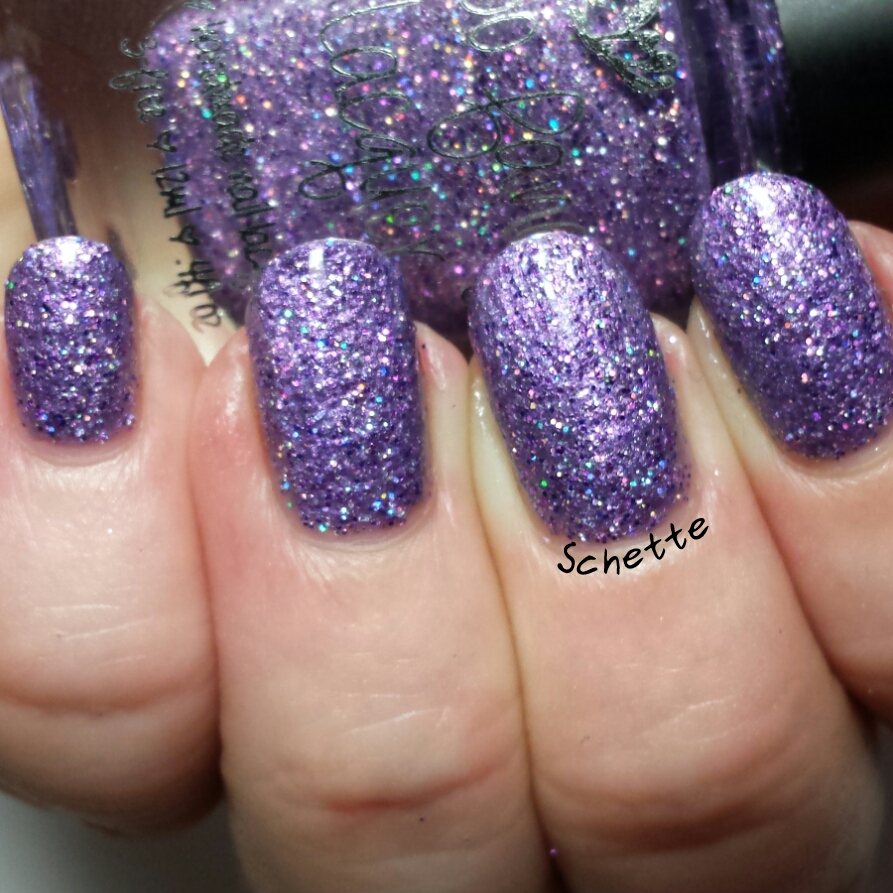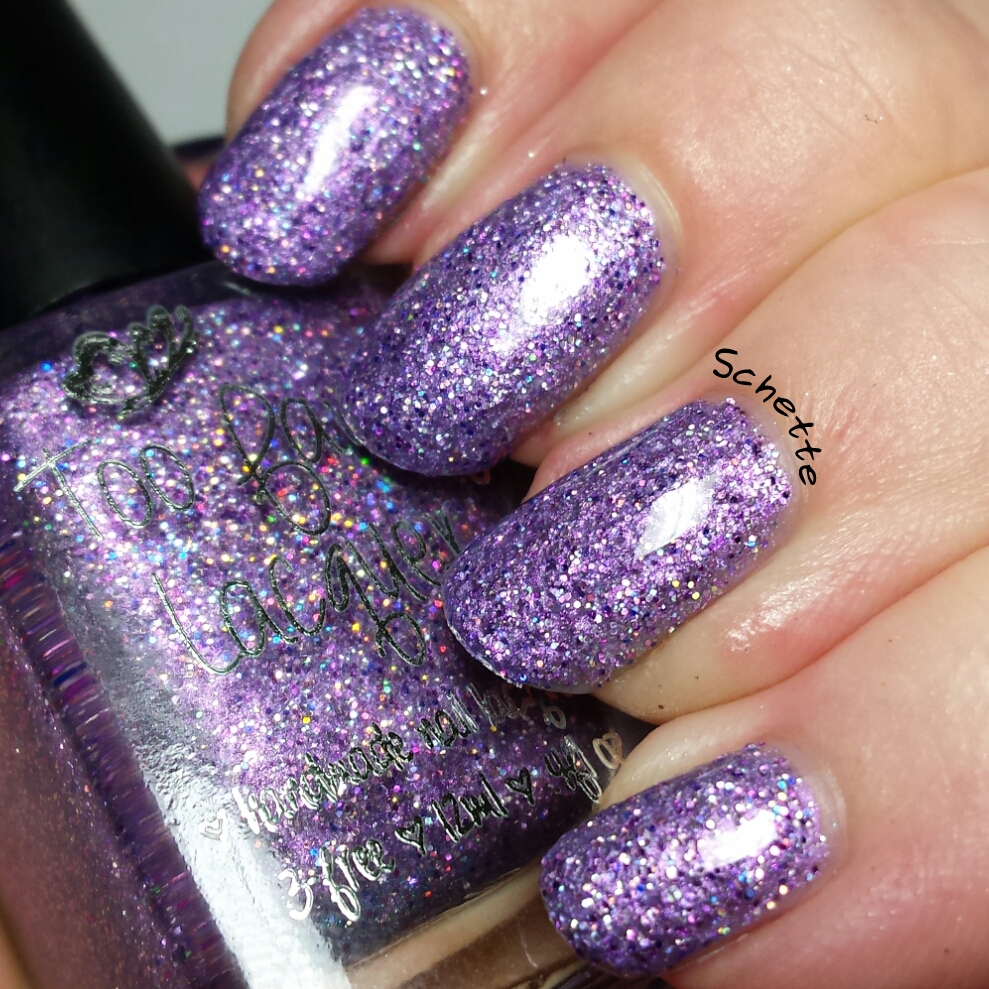 Je l'ai posé en trois couches, avec deux couches de top coat, et j'avoue qu'il était toujours texturé.
I worn it in three coats, with 2 coats of top coat and it was still textured.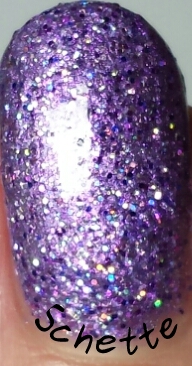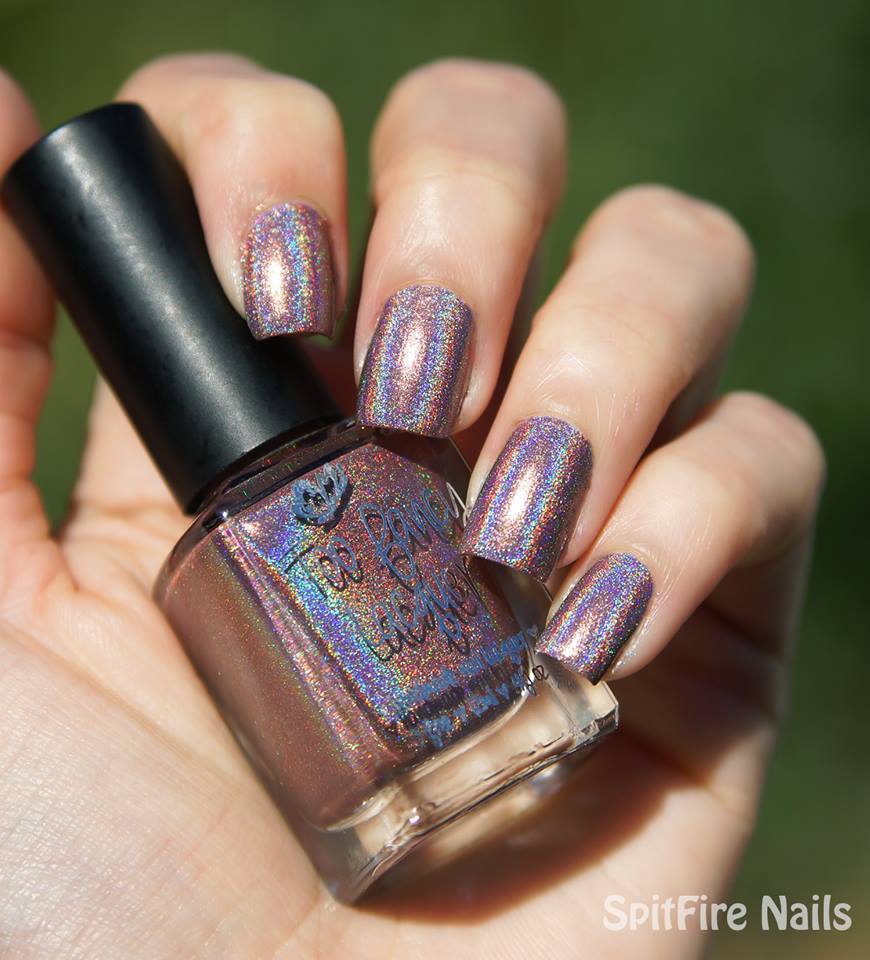 Je voulais remercier Jasmine Westergard pour m'avoir autorisée à vous montrer la version holo :) Il est vraiment magnifique, non ?
I want to thanks a lot Jasmine Westergard for allowing me to show you the holo version :) How lovely is this ?
Bilan
Bien que je suis une énorme fan de la marque, je ne peux pas dire du bien de ce vernis de test. Il est vraiment trop texturé pour moi et je n'ai vraiment pas aimé ce finish, bien que je trouve que les paillettes lui donnent un look vraiment joli à la lumière.
Although I'm a huge fan of the brand, I can't really say something nice about this test polish. It's really too textured for me and I really dislike the finish, but I find that the glitter give a really cool look with light.
Schette, le 6 décembre 2015
Vous pourriez aussi aimer / You can also like :