Shleee Polish : Mary Jane,Holland, To serve Mars
PERSONAL PURCHASE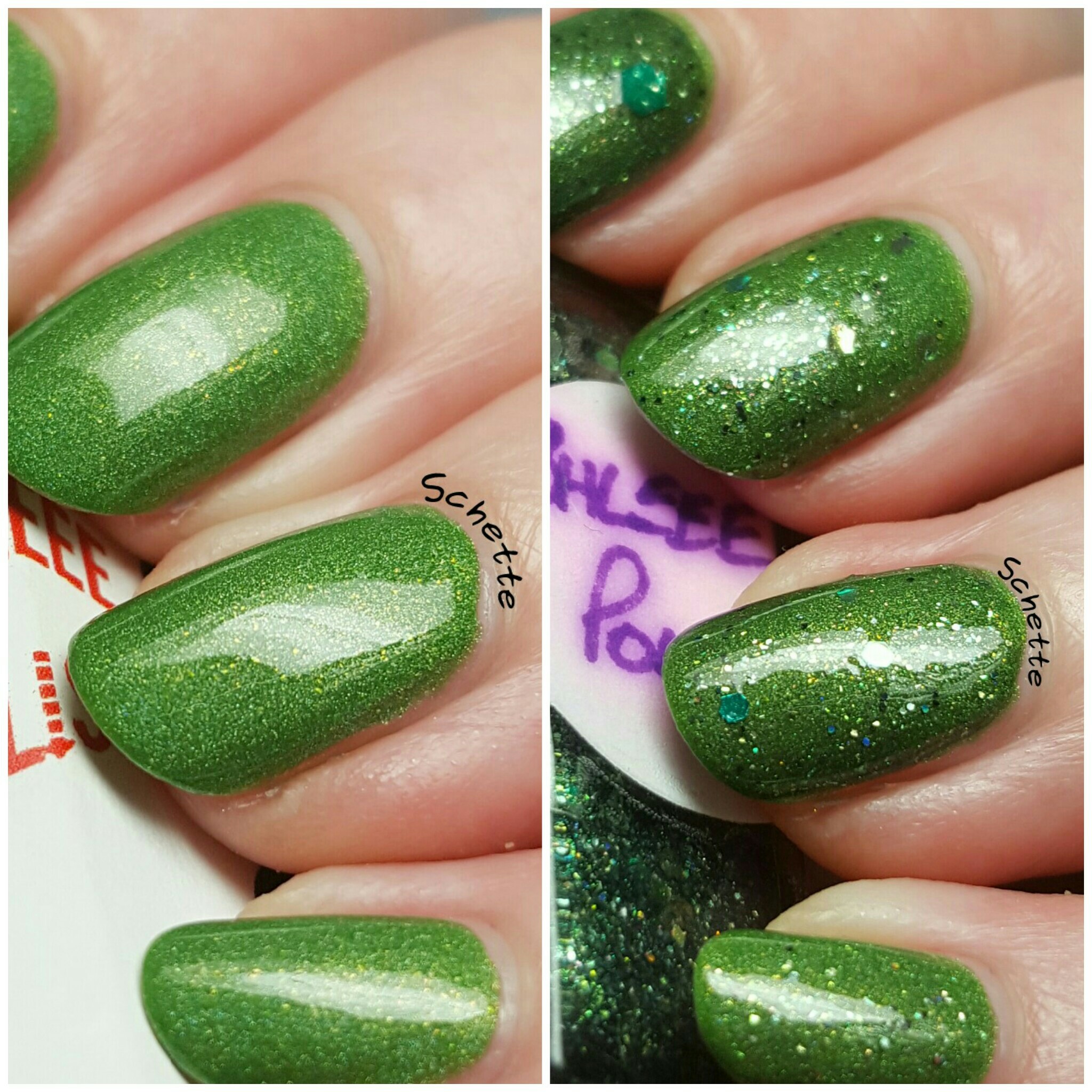 Je suis une fana de vert, et je suis tombée amoureuse de cette Mary Jane Holland de Shleee Polish. J'avais aussi ce topper, To Serve Mars, que j'ai appliqué sur Mary Jane, et j'adore le résultat !
I am a green lover, and I felt in love with this Mary Jane Holland from Shleee Polish. I also had this topper Called To Serve Mars that I applied over Mary Jane, and I love the result !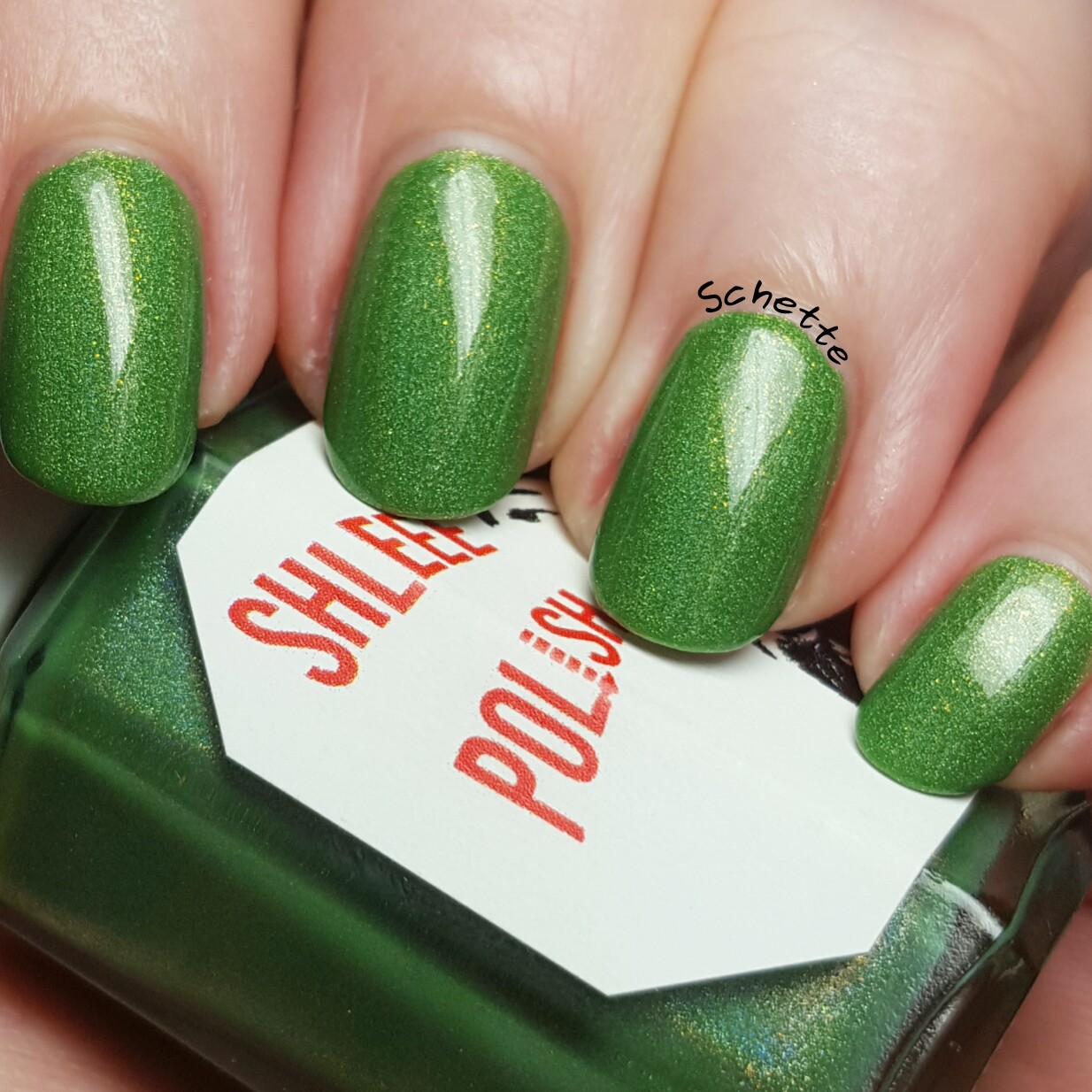 Mary Jane Holland est un vert holo à leger shimmer jaune. L'application était parfaite en deux couches, avec top coat.
Mary Jane Holland is a green holo with a slightly yellow shimmer. The application was perfect in two coats, with top coat.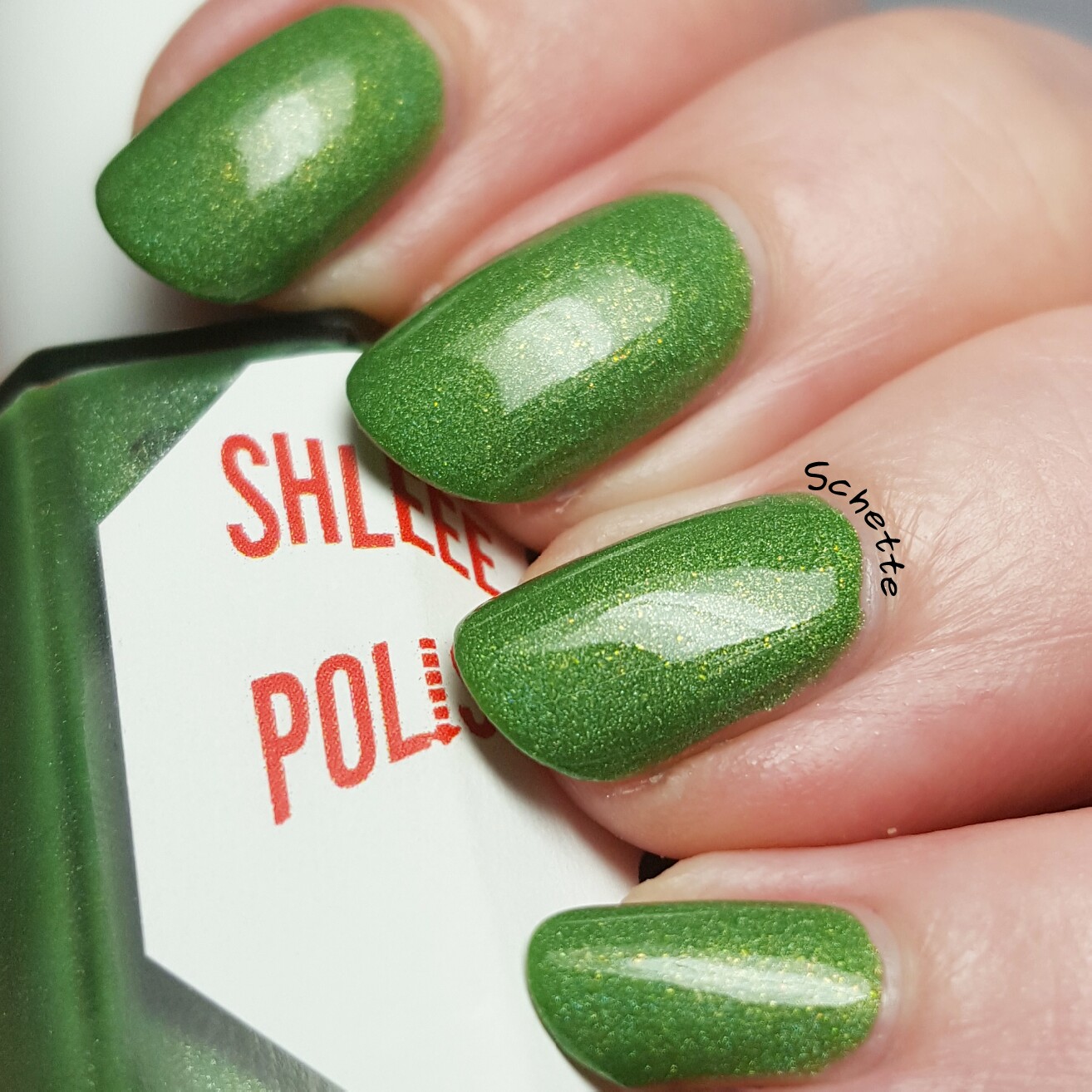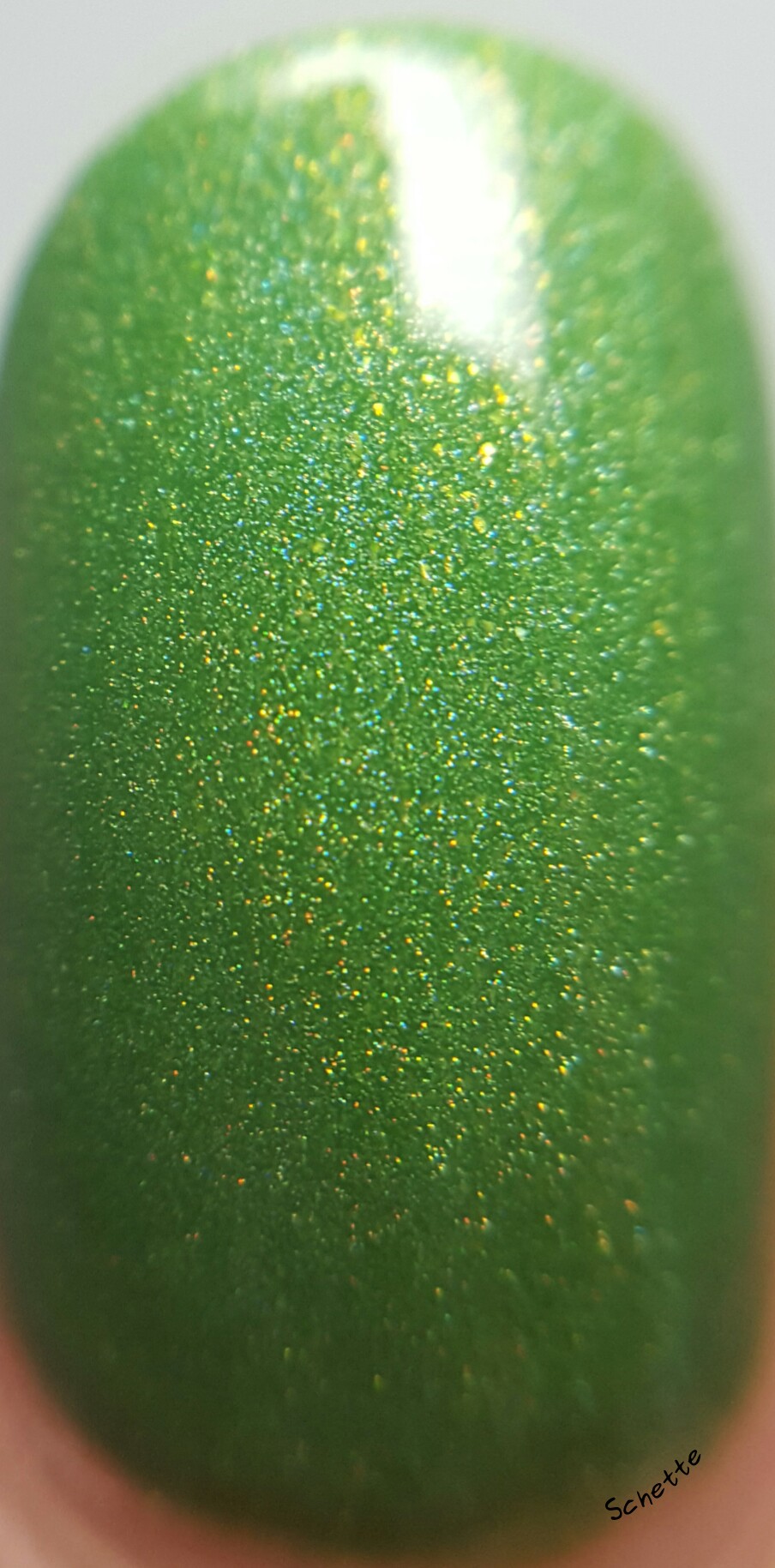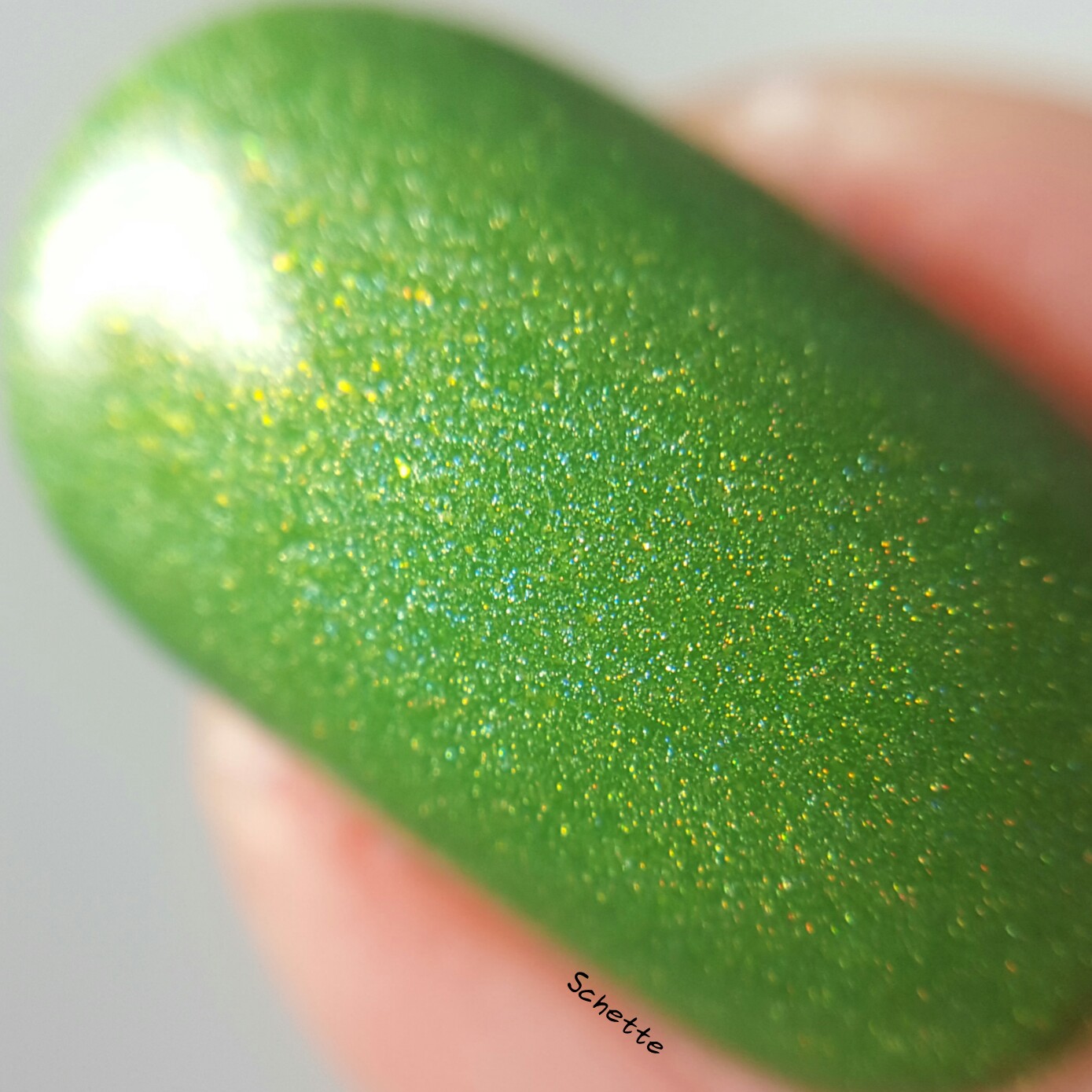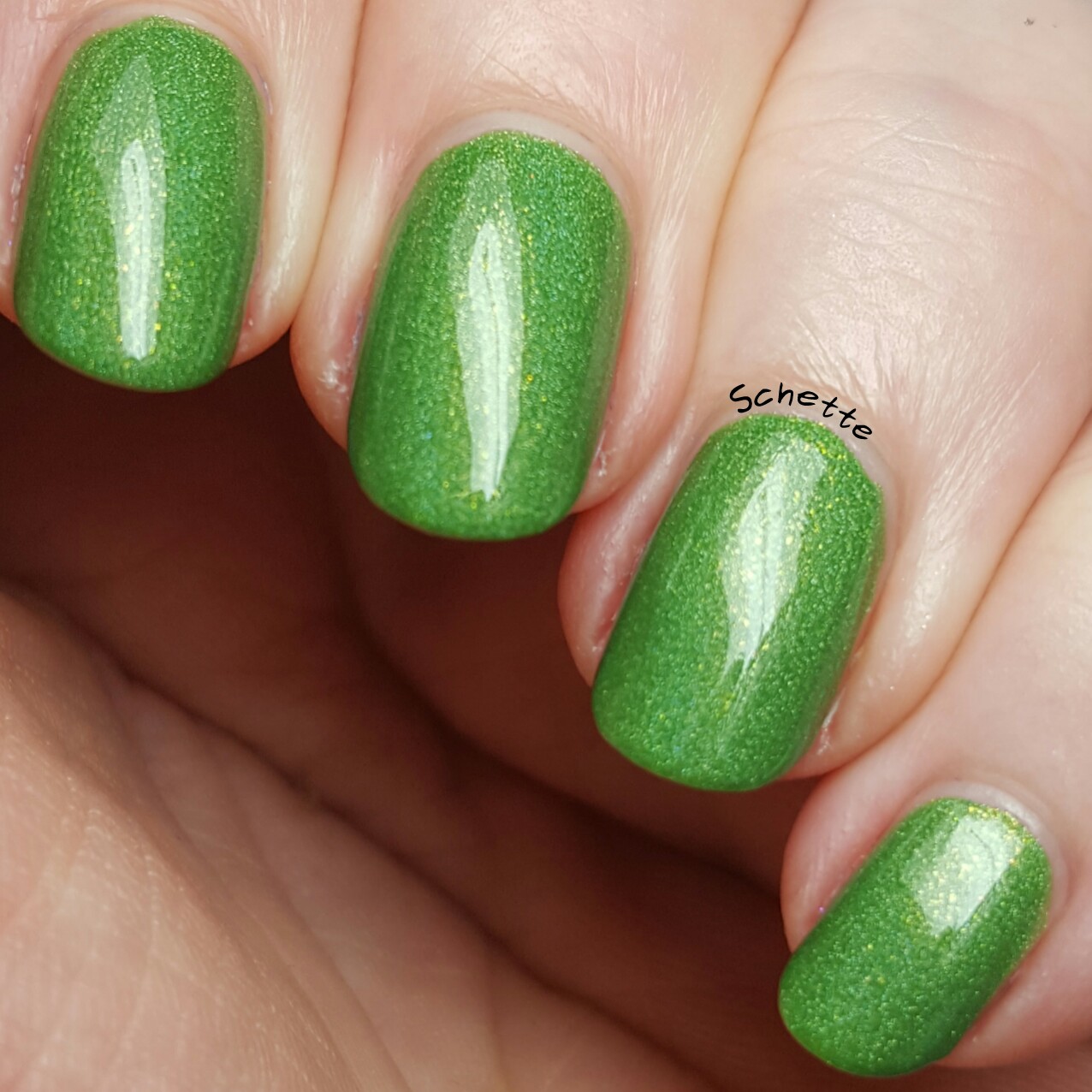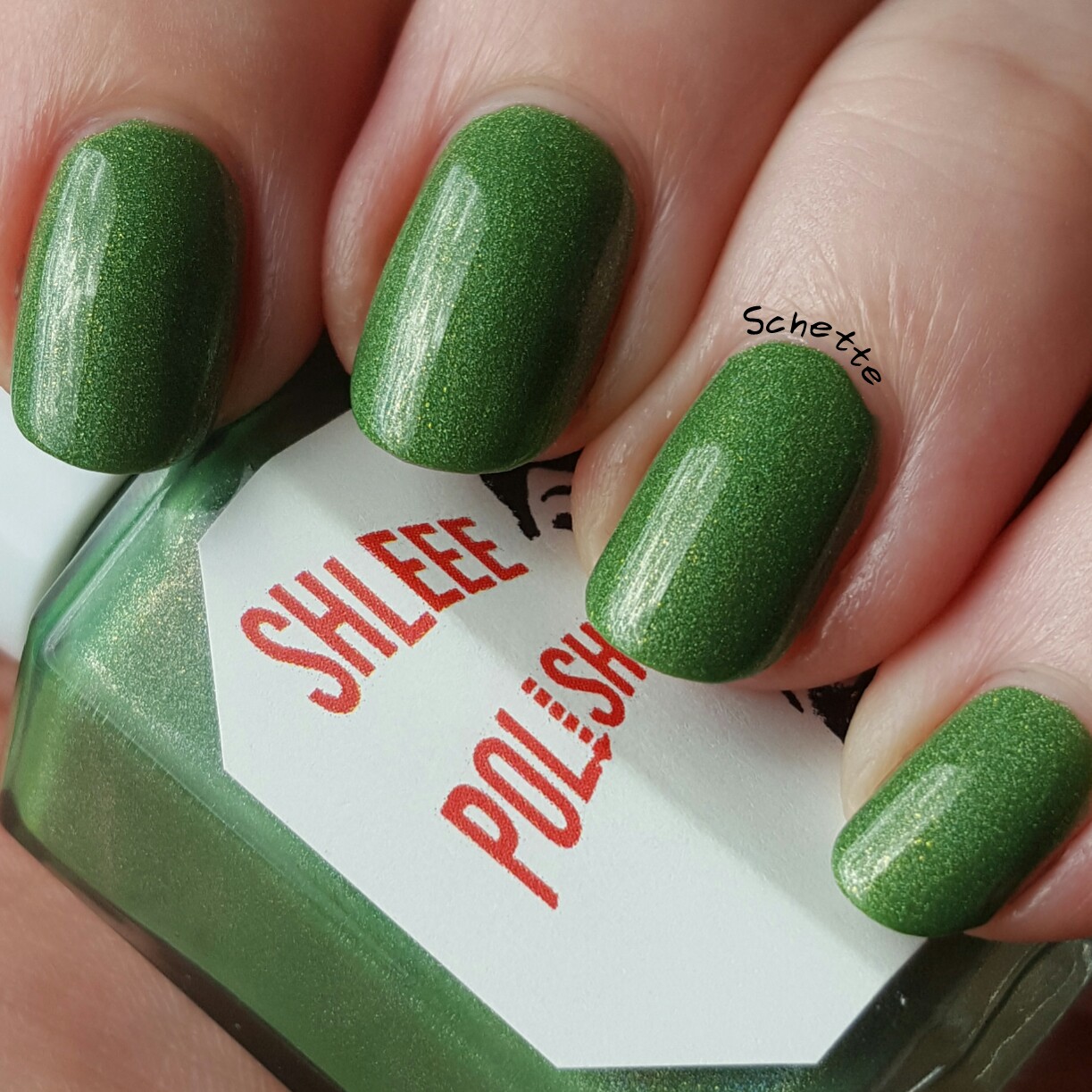 A l'ombre
In shade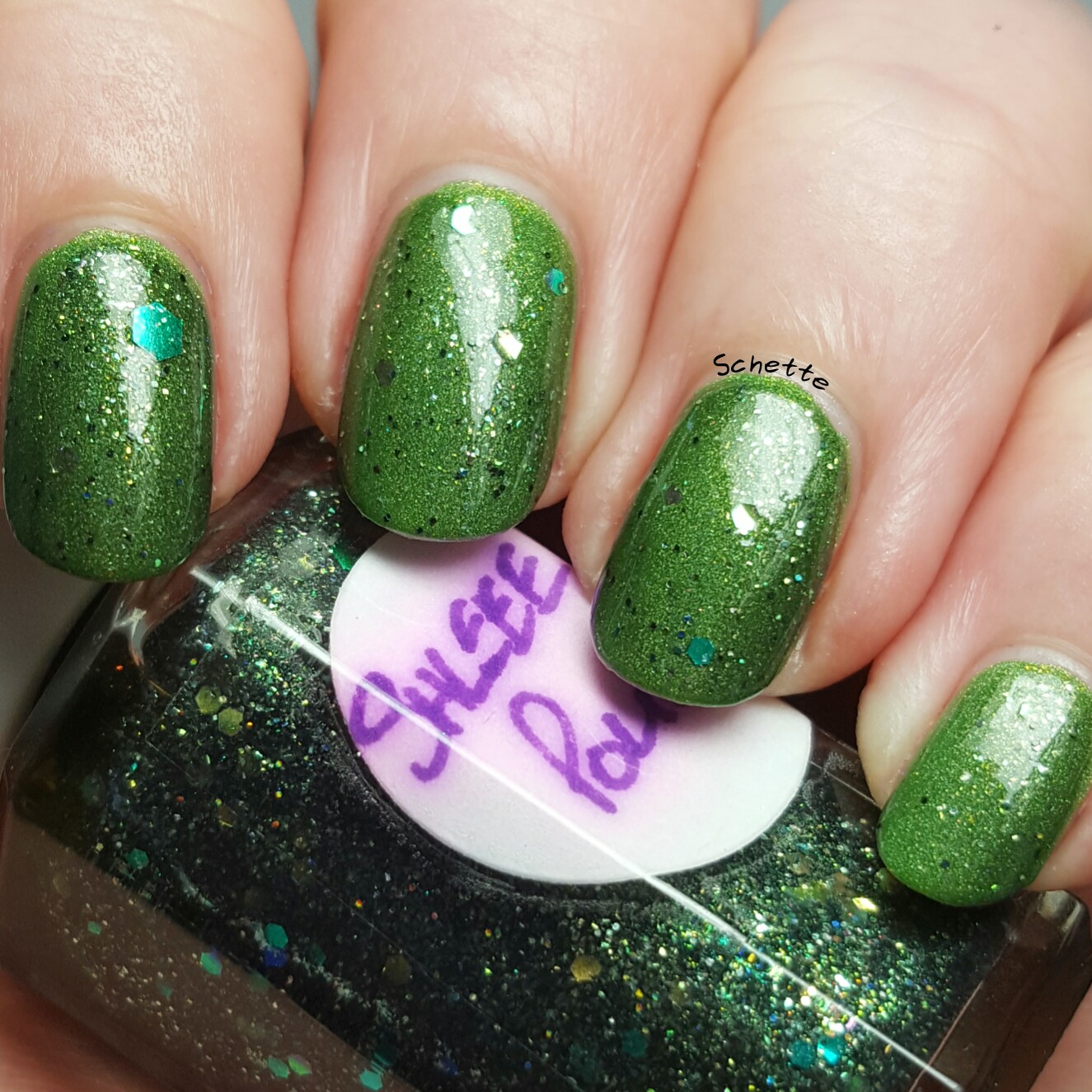 To serve Mars est un topper vert, avec des paillettes hexagonales et en forme de lune. Posé en une couche sur le précédent, avec top coat.
To Server Mars is a green topper, with hexagonals glitters and half-moon shape glitter. Worn in one coat over the previous one, with top coat.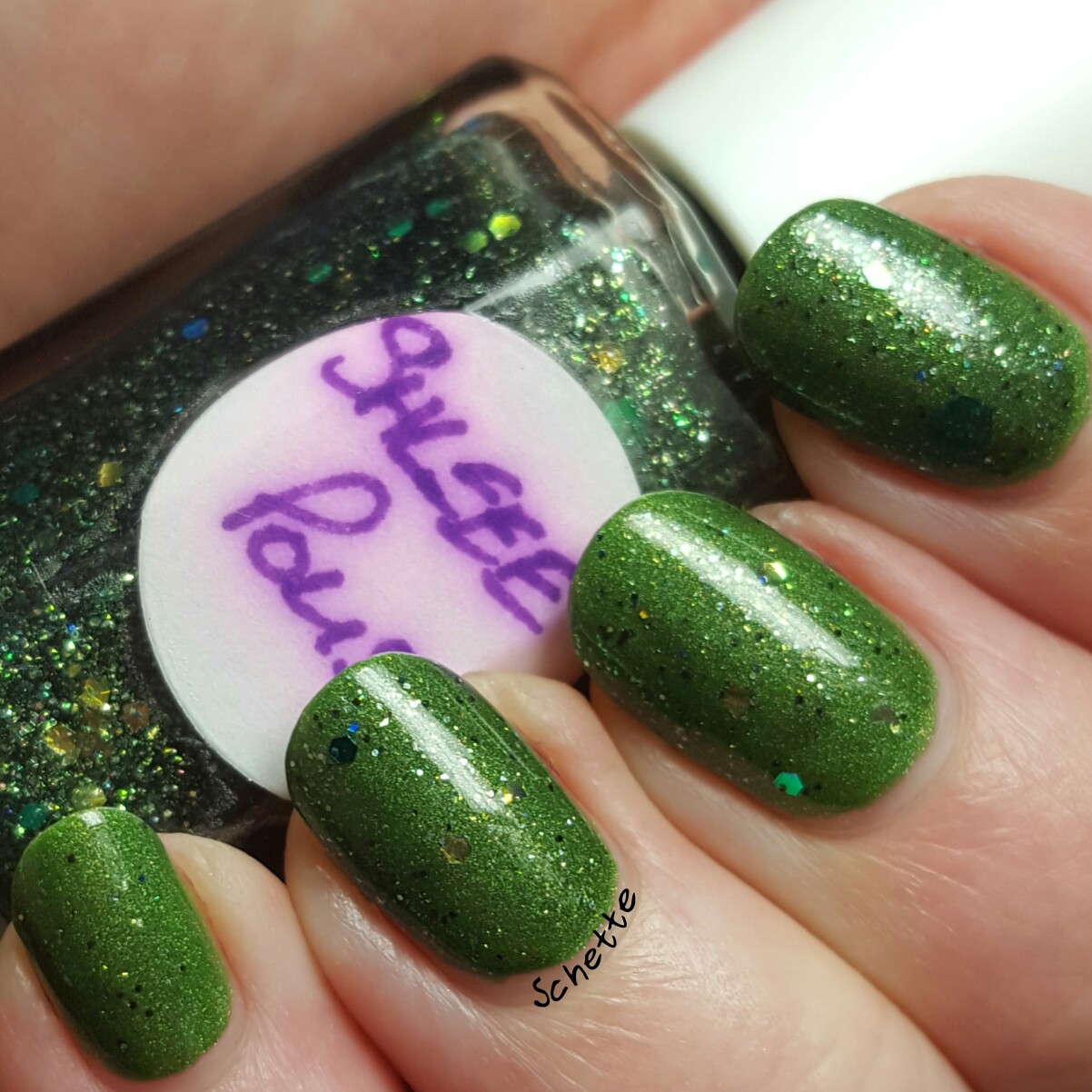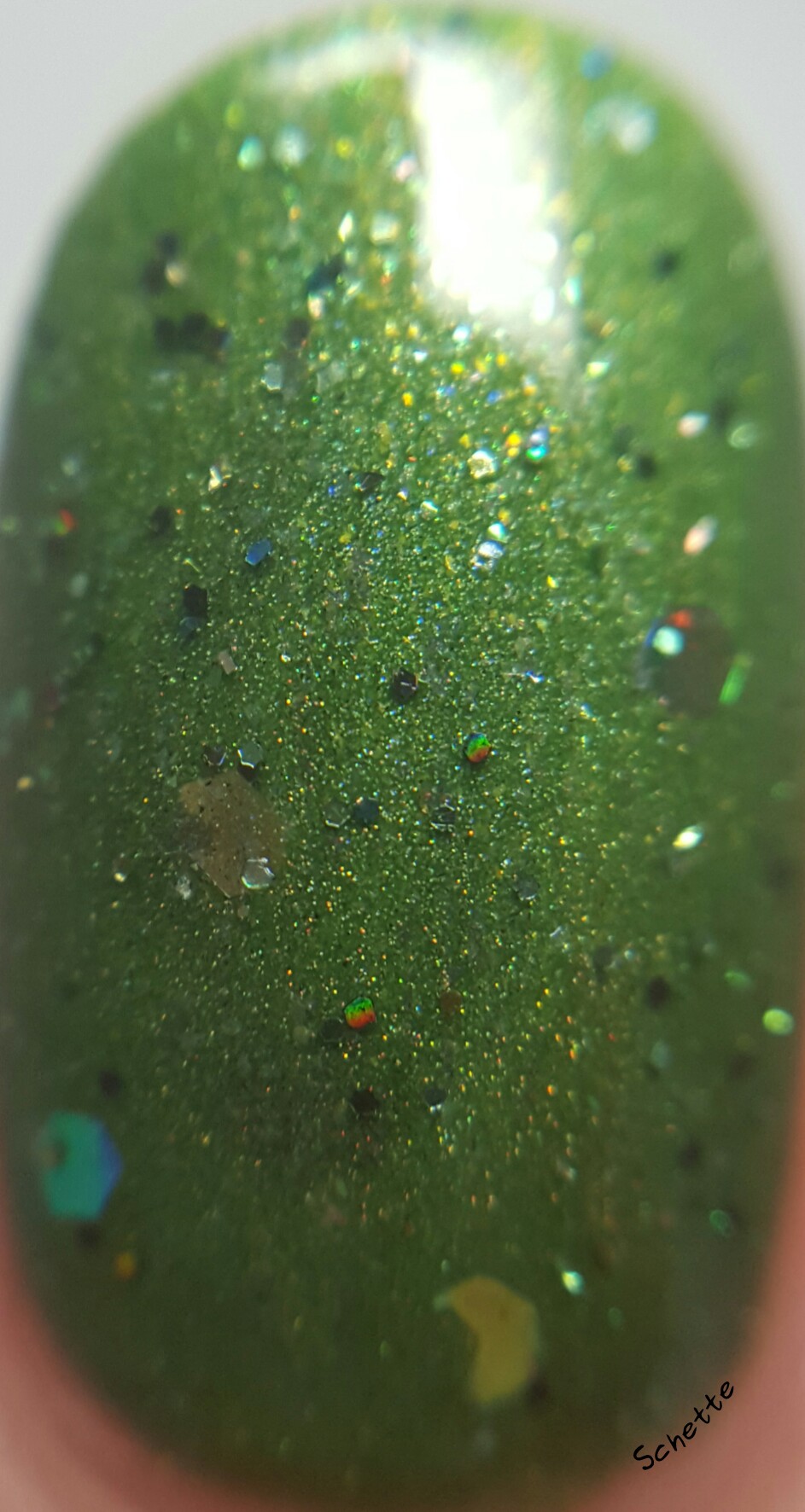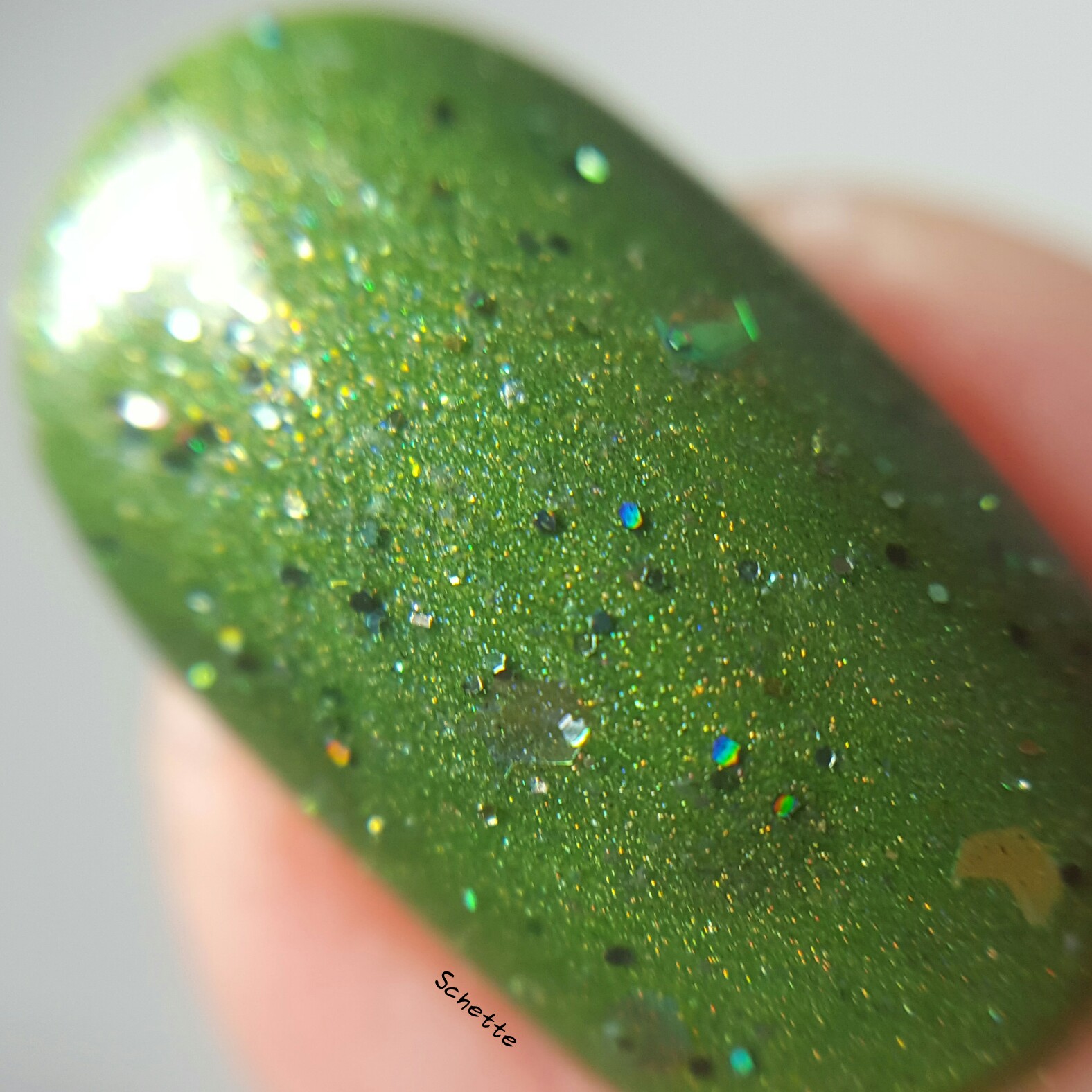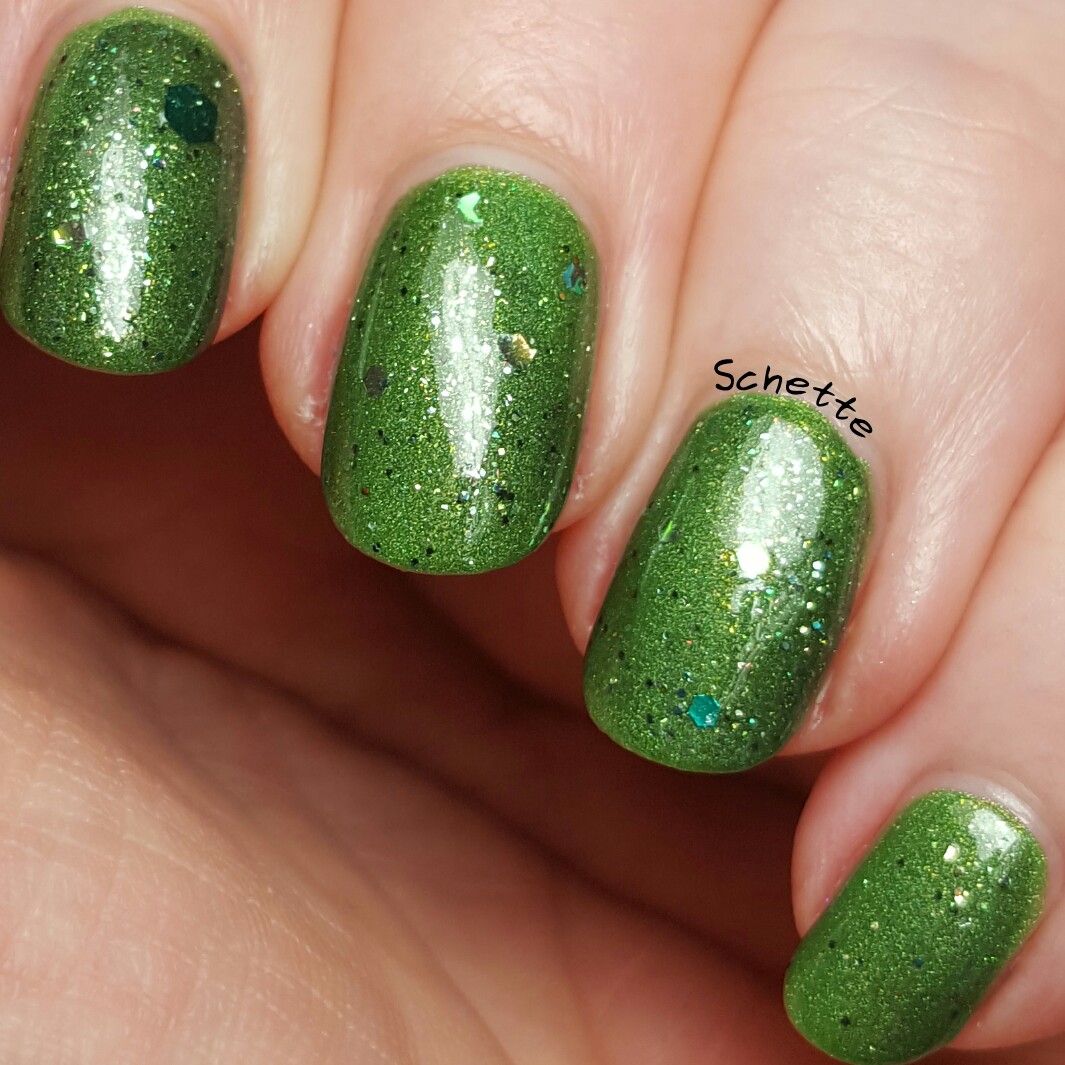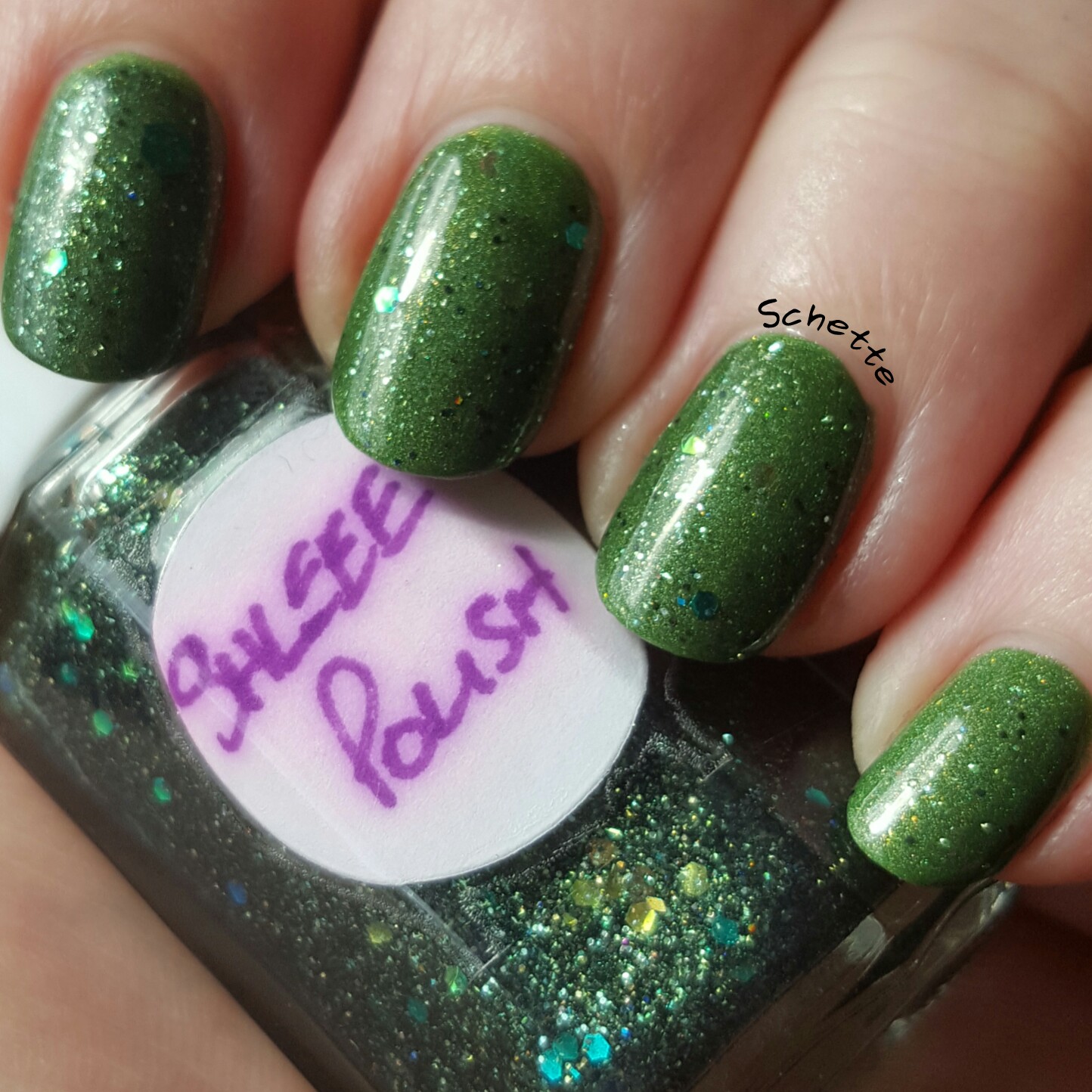 A l'ombre
In shade
Bilan
J'ai vraiment adoré ces deux là ! Je les trouve parfait, tant au niveau application qu'au niveau couleur, deux petits bijoux !
I really enjoyed this two ! I find them perfect, as for their application and their color, two little jewels !
Schette, le 13 juin 2016
Vous pourriez aussi aimer / You can also like :