Penelope Luz : Belladonna, To the infinty, Glam Polish : Blizzard
PRESS SAMPLE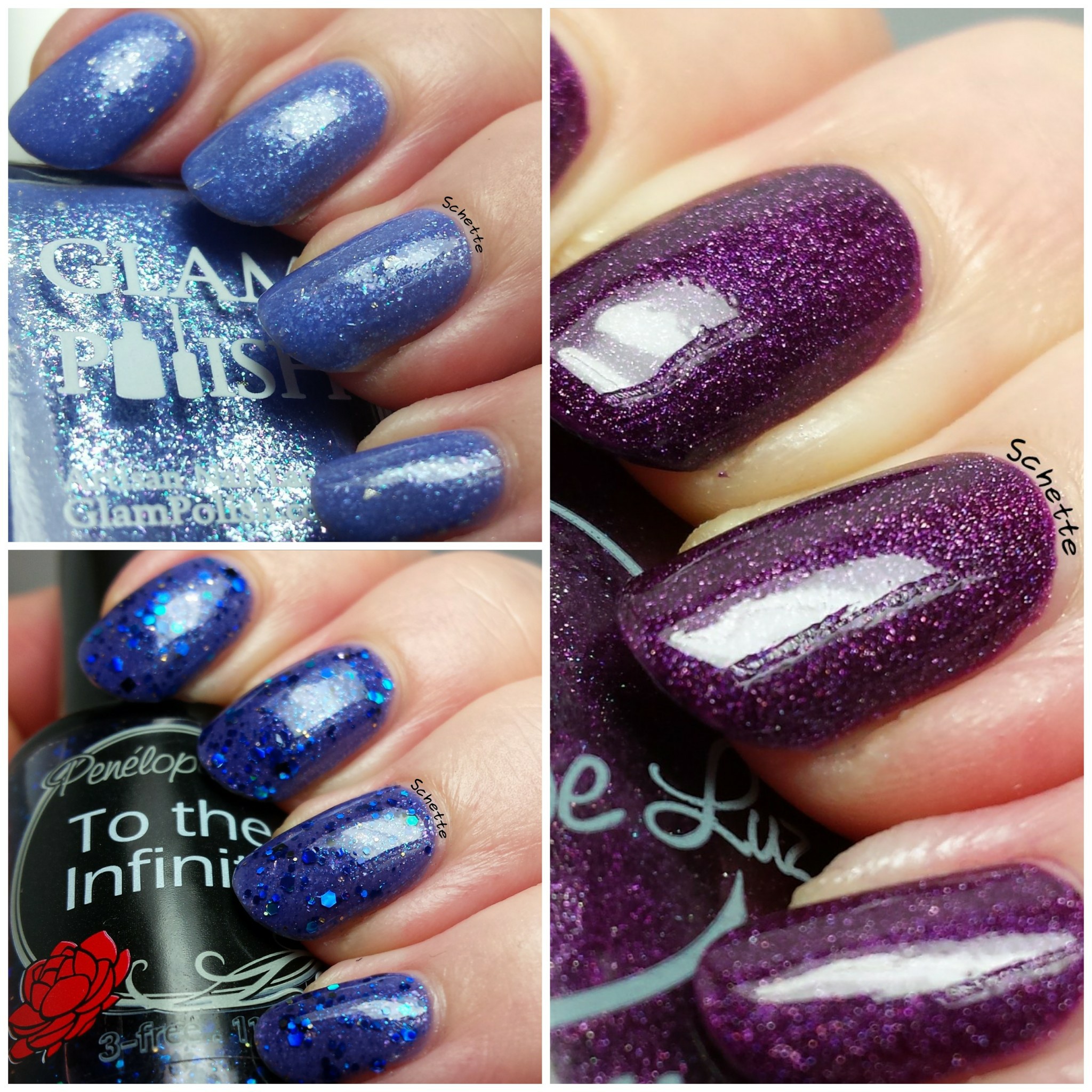 La gentille Anne de
Polishinal
m'a envoyé ces trois vernis pour revue. Bien que je connaissais déjà Glam Polish (qui ne les connait pas ?), elle a trouvé une marque qui m'étais encore inconnue : Penelope Luz. Et je peux dire que c'est vraiment une très bonne découverte parce que je suis vraiment amoureuse de l'un d'en eux !
The lovely Anne from
Polishinal
send me those three polish to review. Altrough I already know Glam Polish (who doesn't?), she find a new brand to me : Penelope Luz. And I can say that's a good discovery because I'm really in love with one of them :)
Je commence avec le Glam Polish Blizzard. C'est un indigo à shimmer argenté avec des flakies argentées aussi. Je l'ai posé en trois couches, plus top coat.
I will start with Glam Polish Blizzard. This is an indigo with silver shimmer and silver flakies too. I worn it in three coats, with top coat.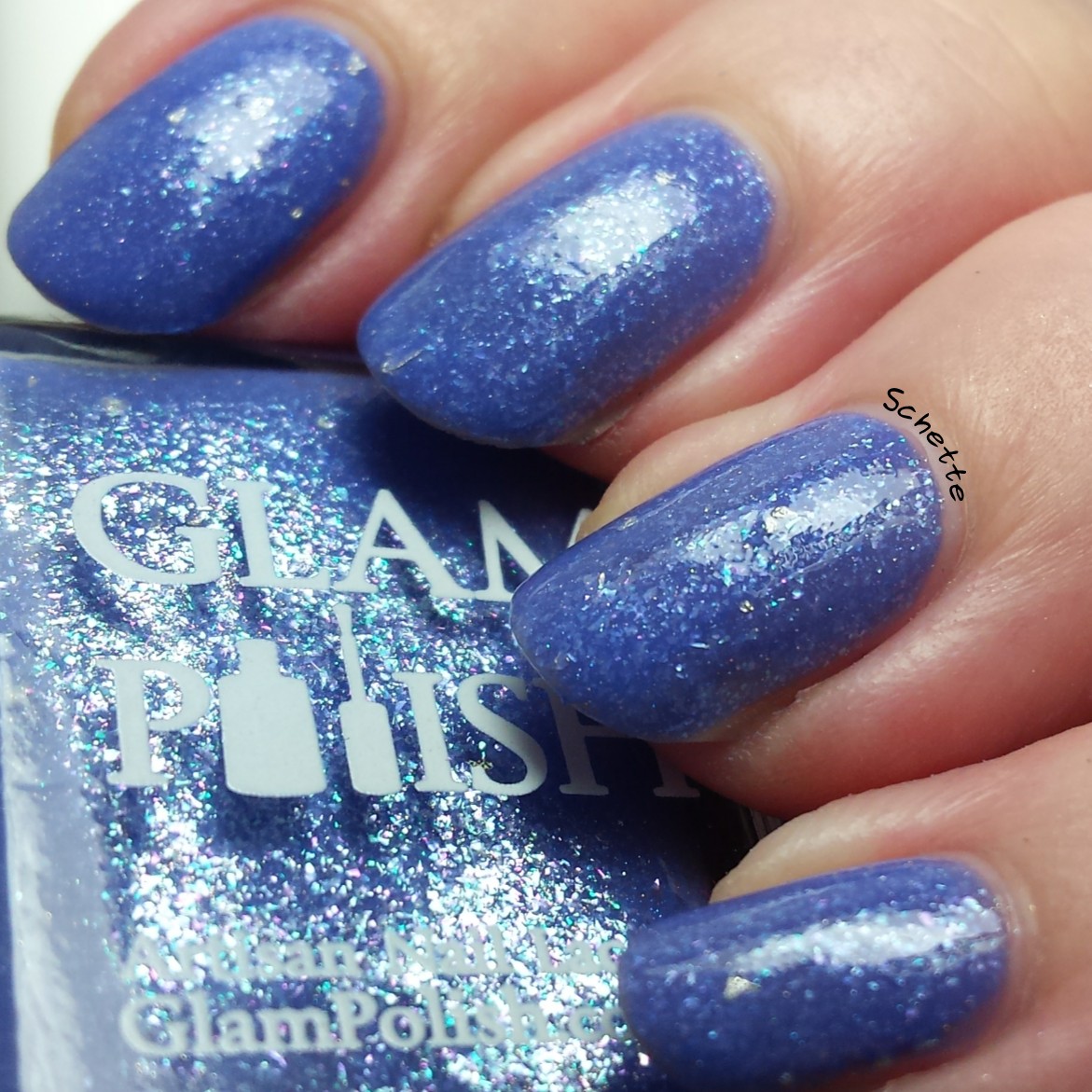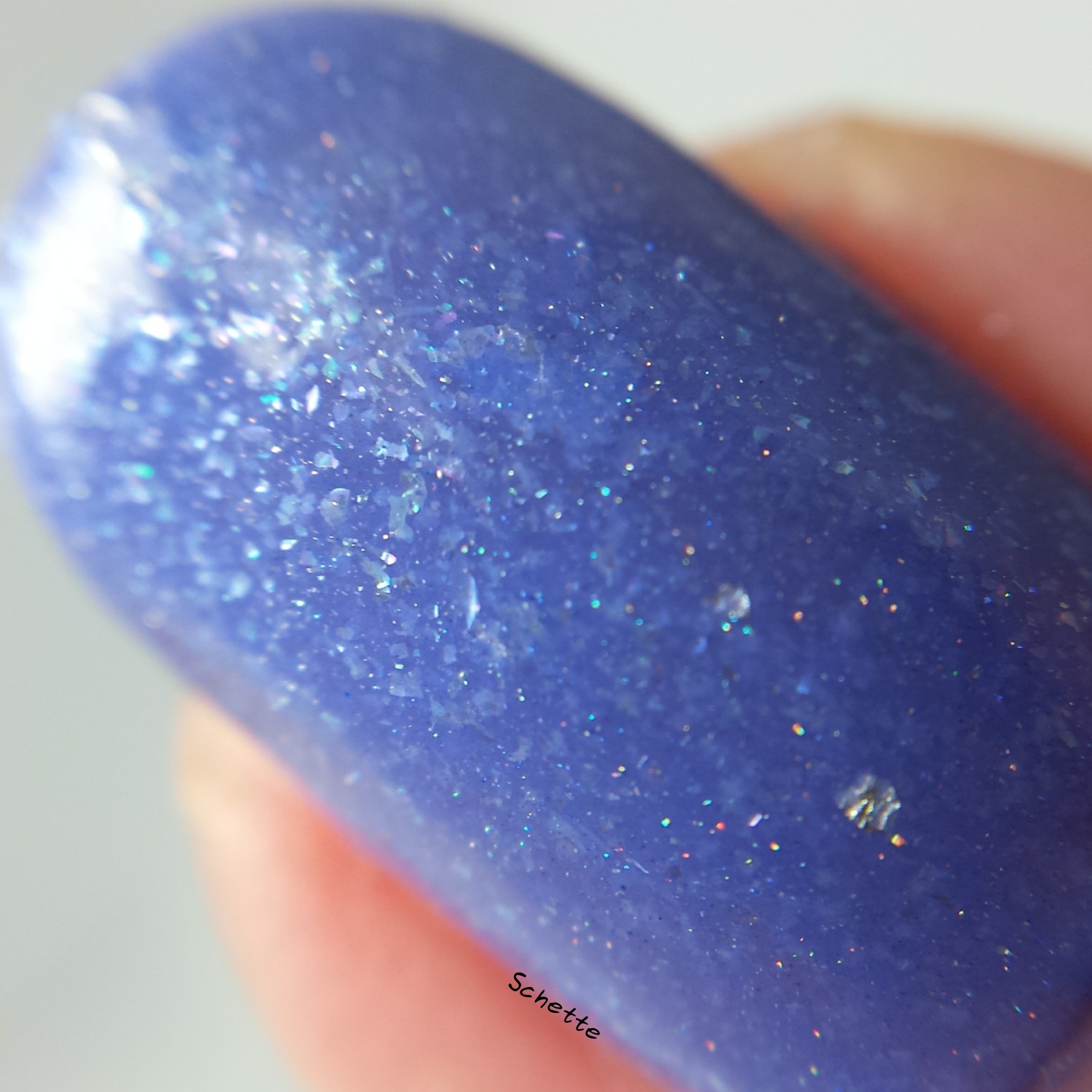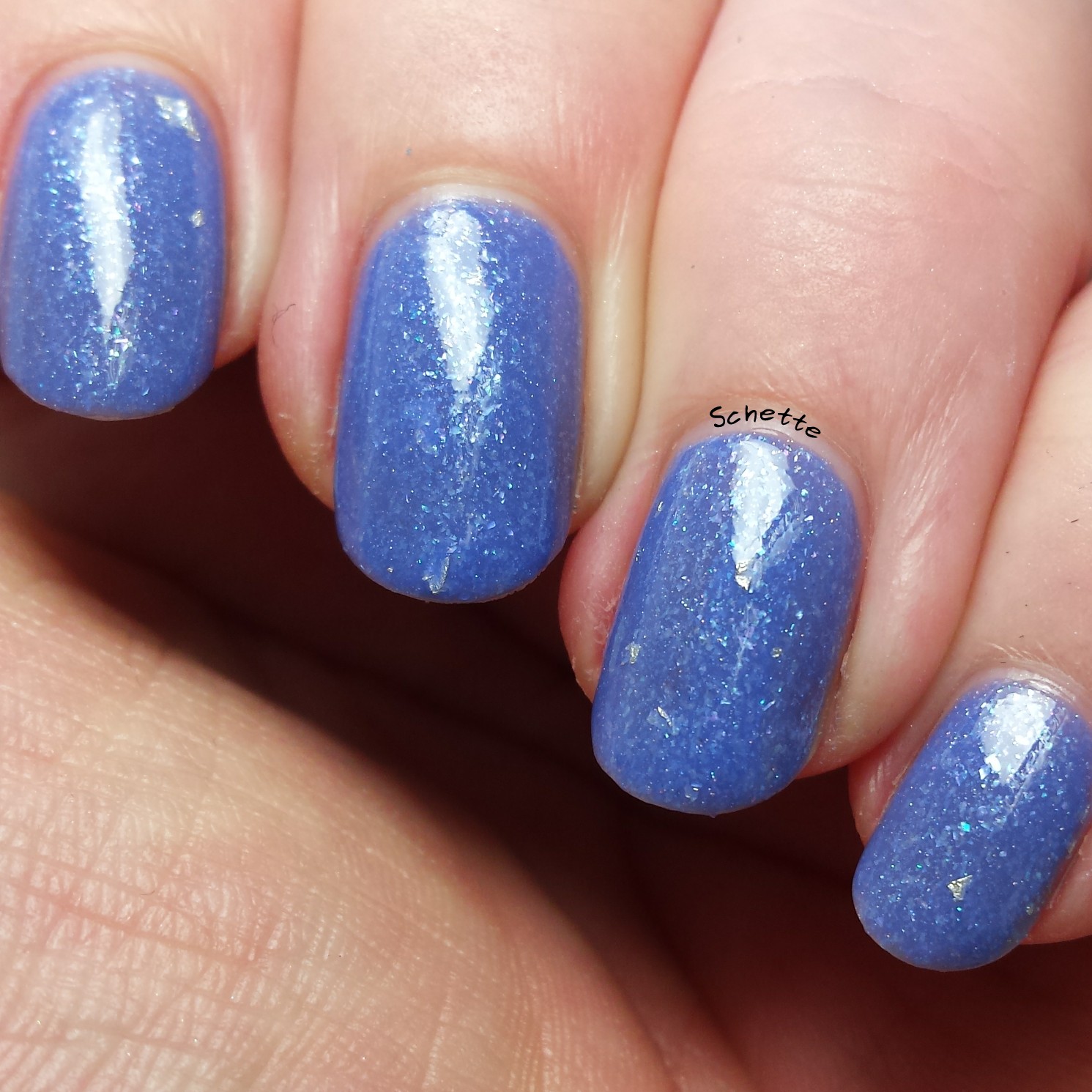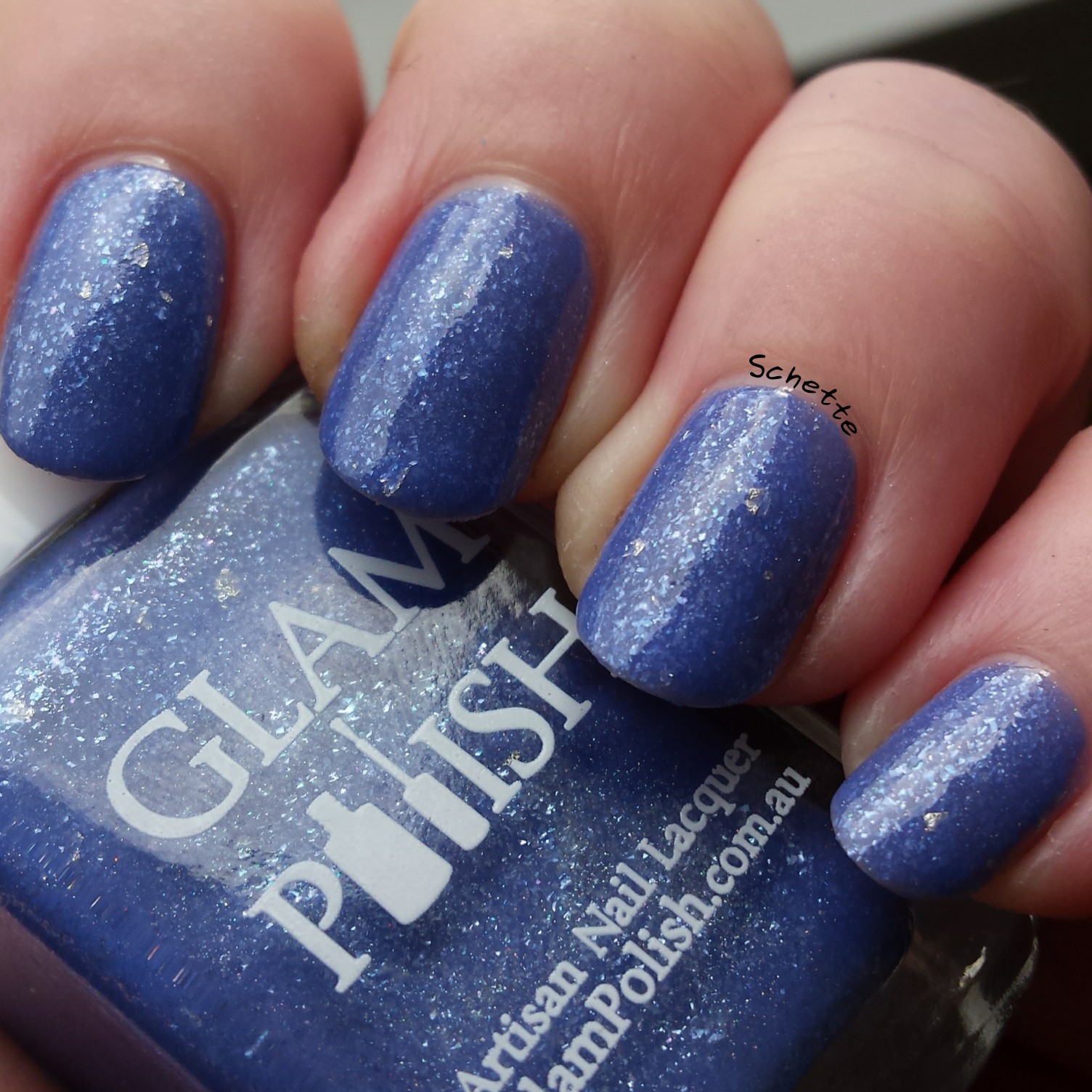 A l'ombre
In shade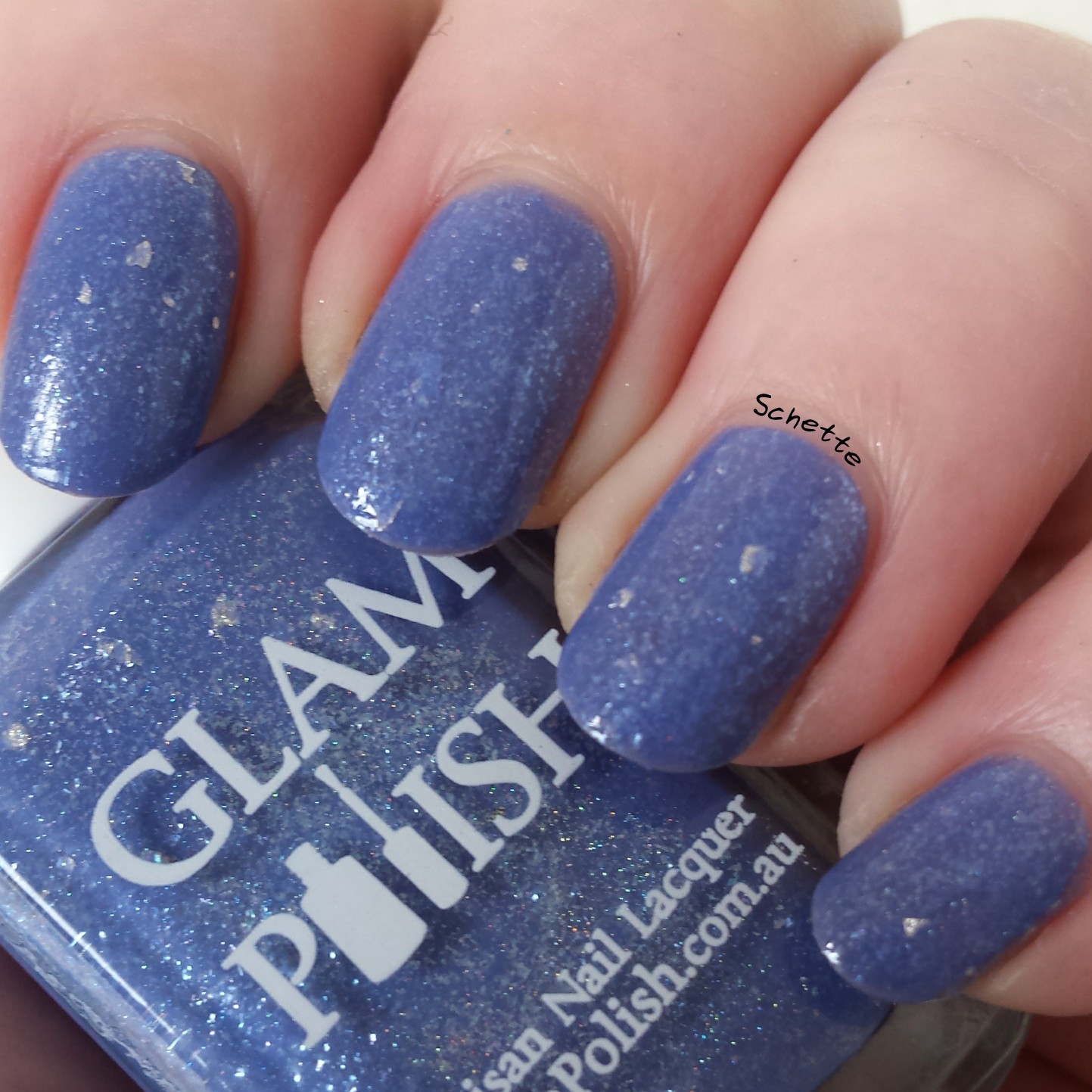 Sans lumière directe, en interieur.
Indoor, without direct light.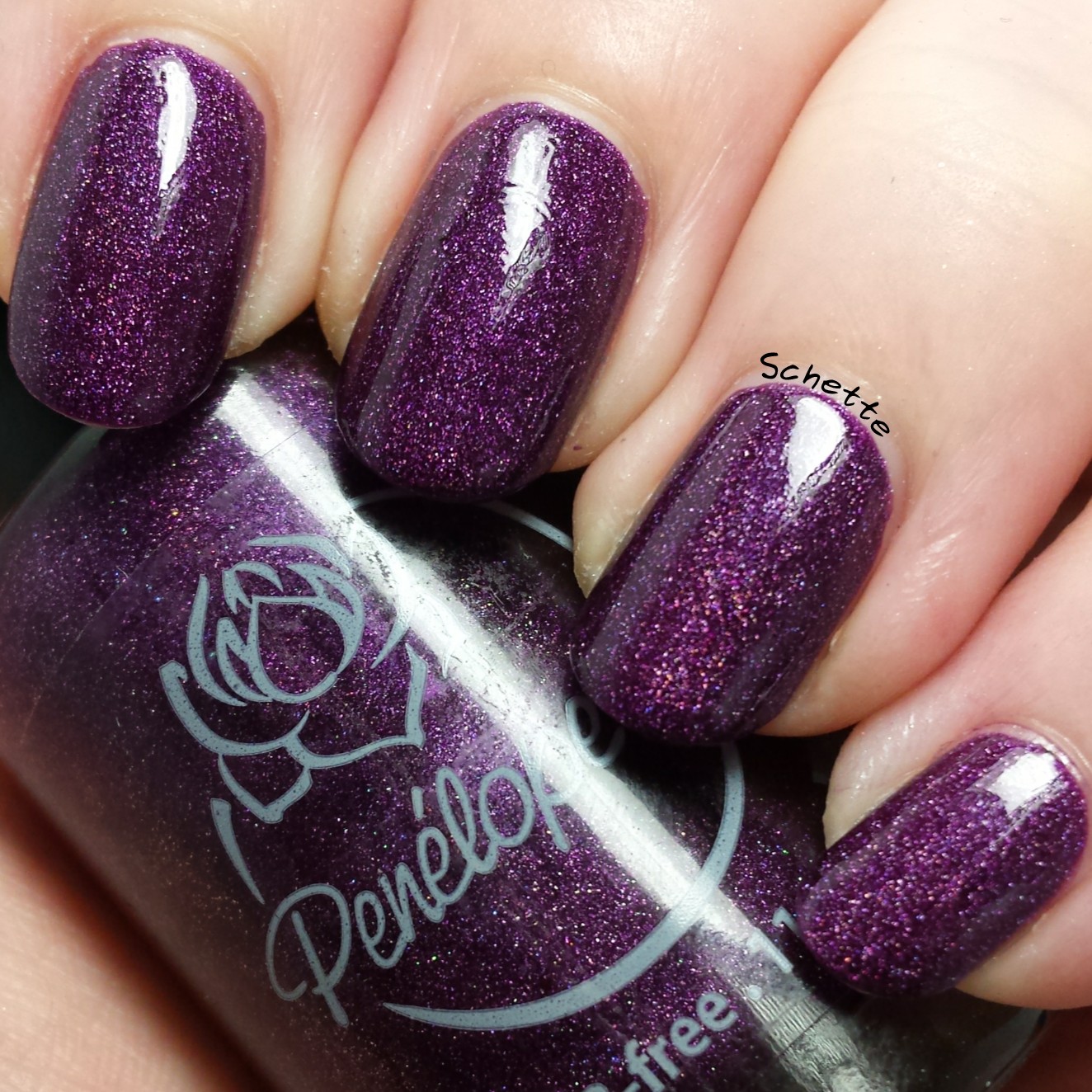 Celui-ci c'est mon chouchou ! Belladonna, porté en deux couches plus top coat. Il est vraiment juste fabuleux !
This one is my favorite ! Belladonna, worn in two coats, with top coat. It's just fabulous !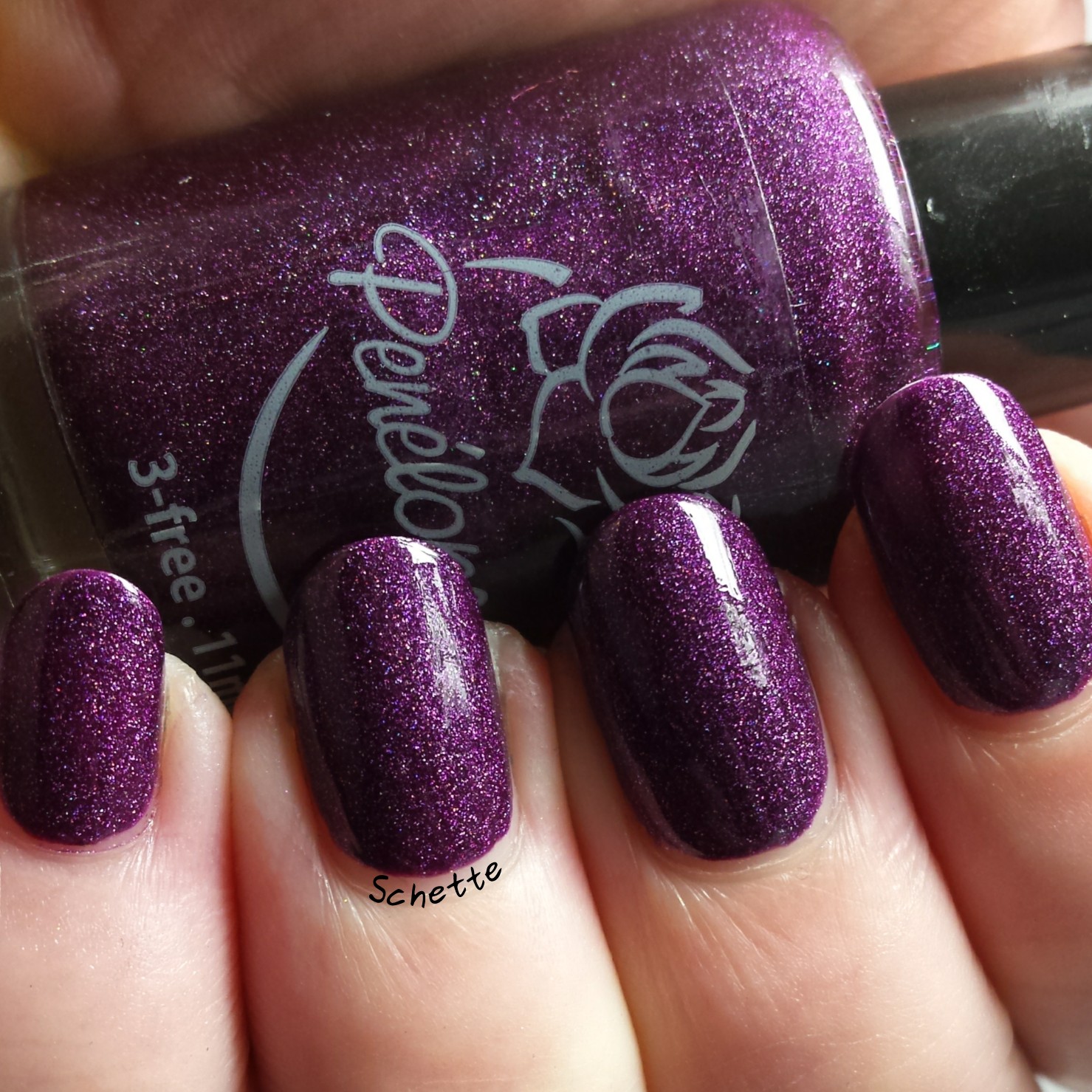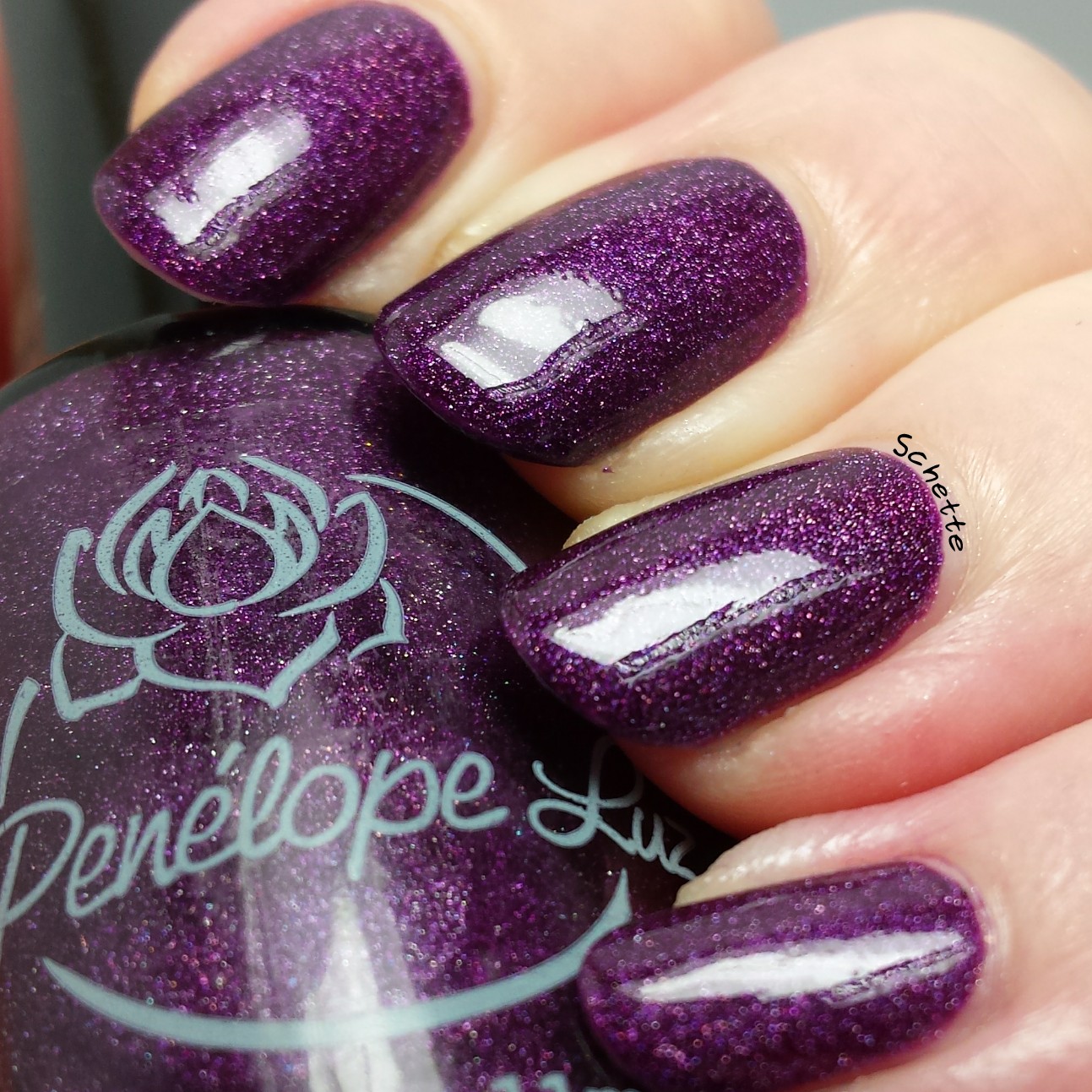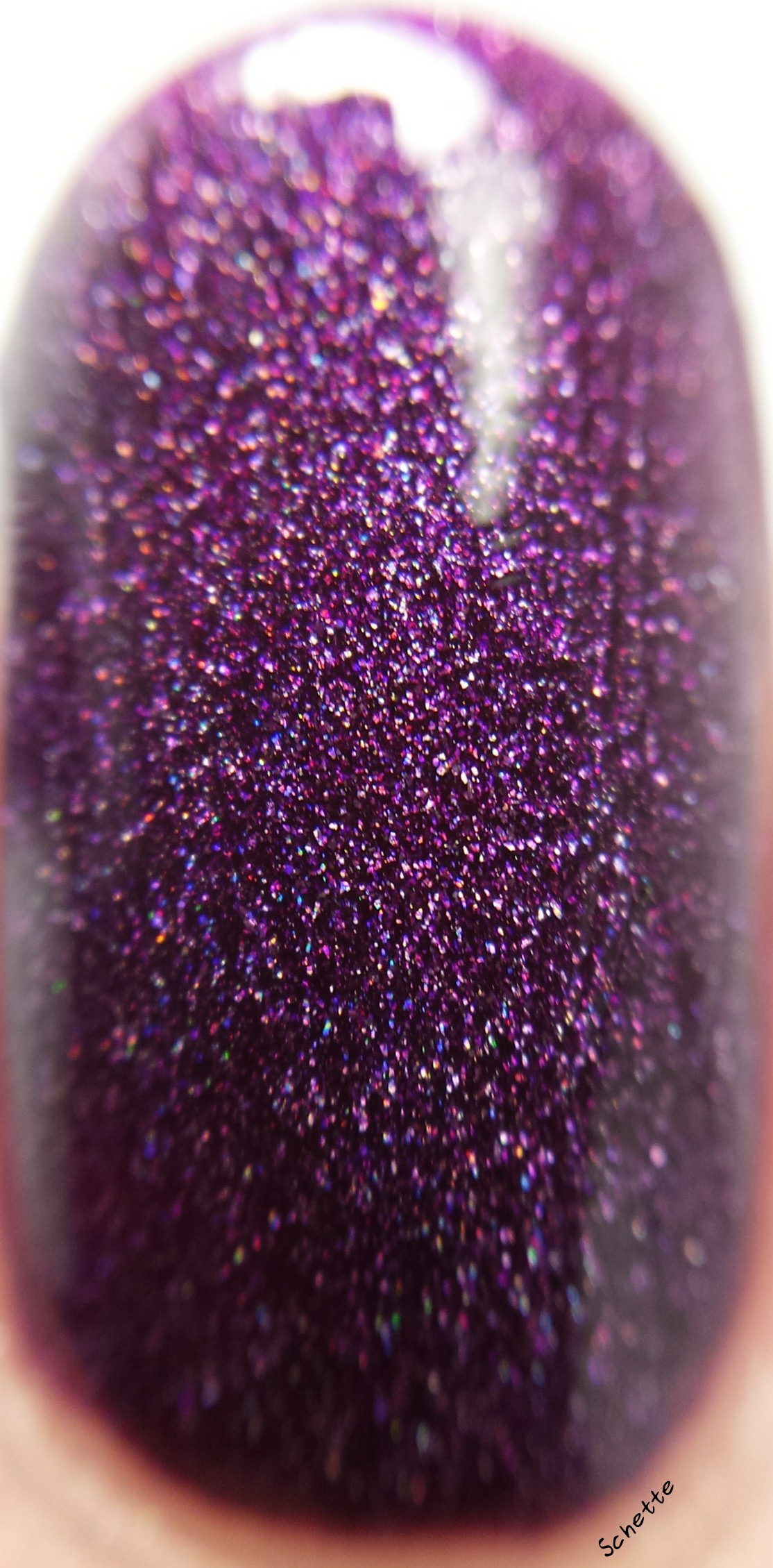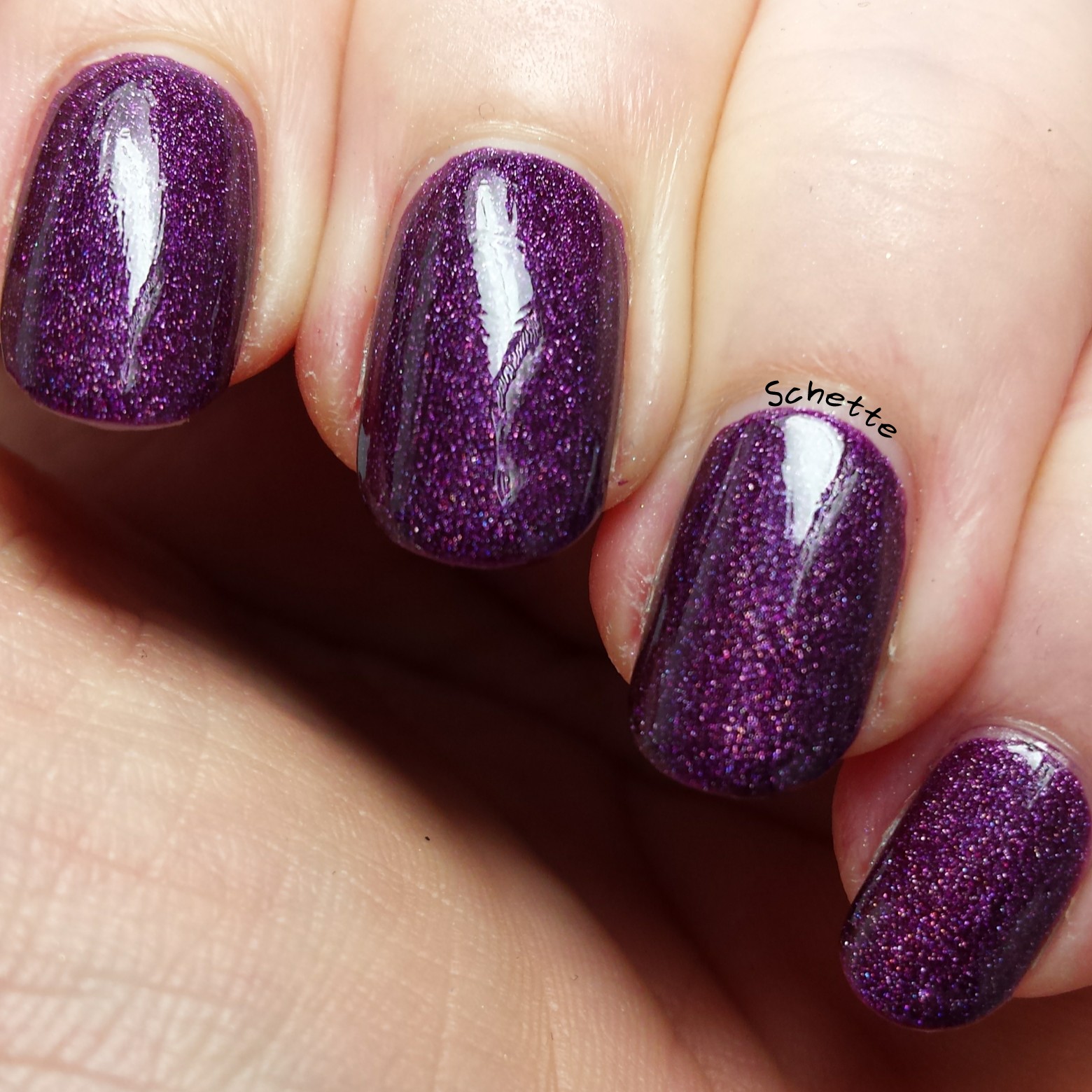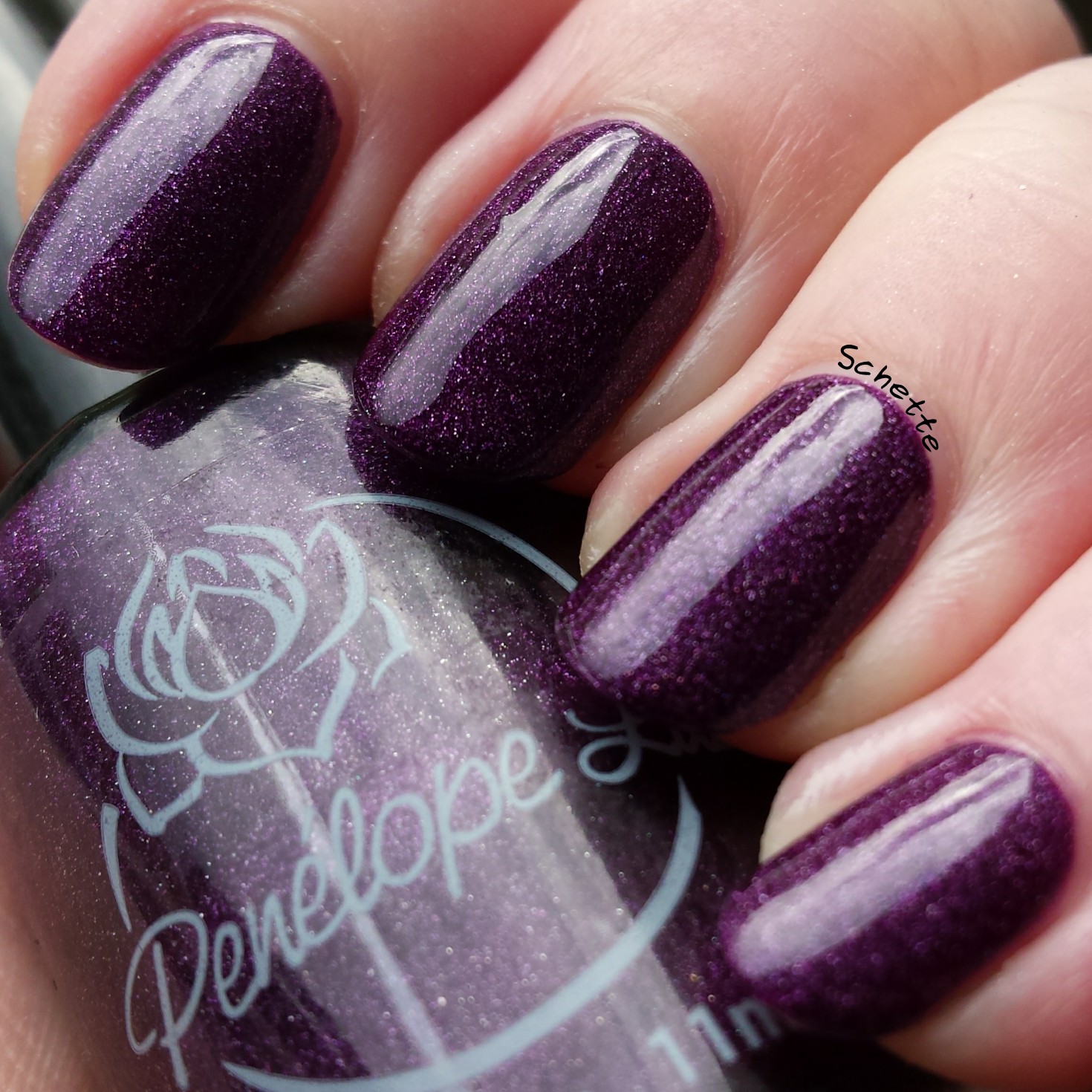 A l'ombre
In shade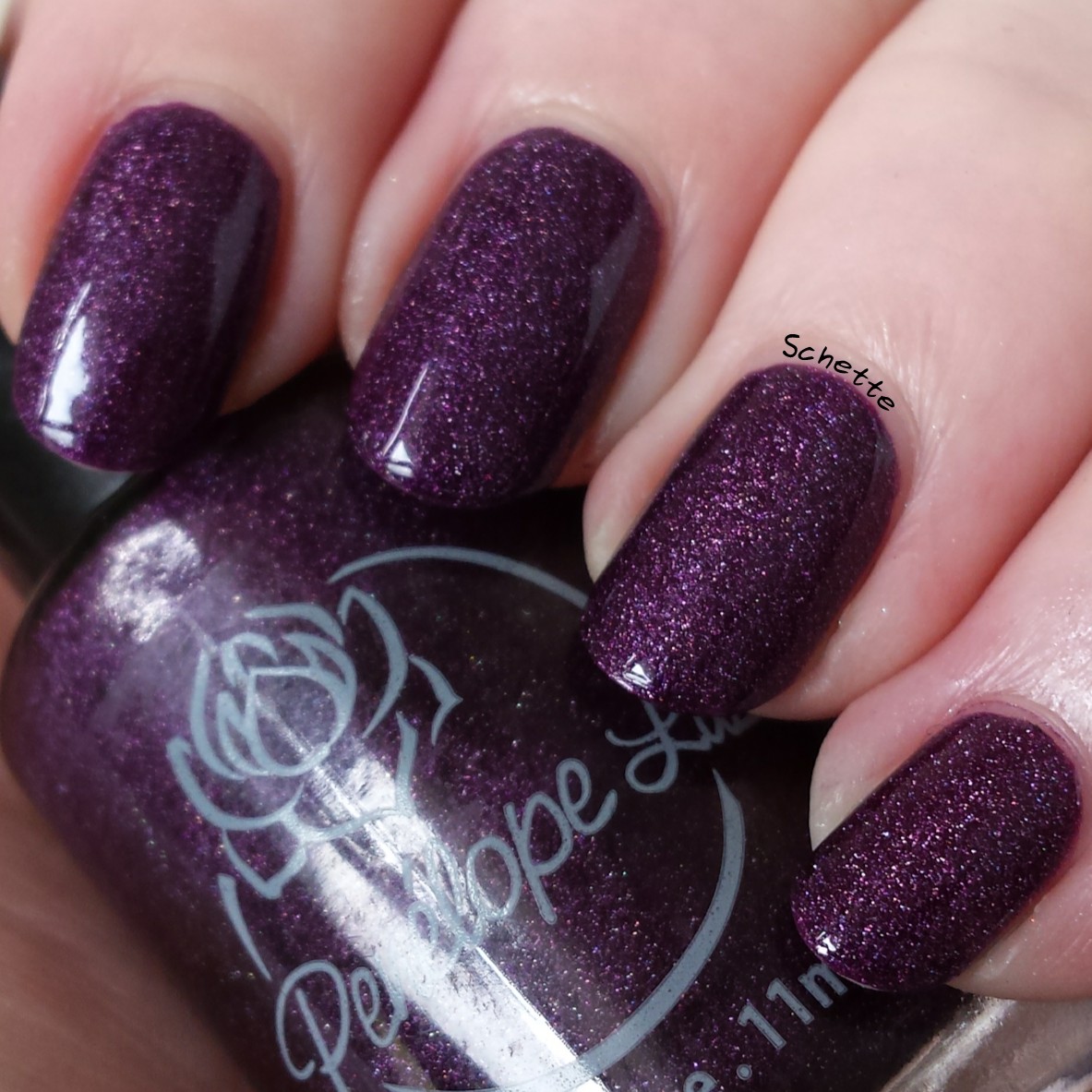 Sans lumière directe, en interieur.
Indoor, without direct light.
Et avec un petit stamping "thé" avec la messy mansion MM62.
And with a stamping using the the plate from Messy Mansion MM62.
Enfin, to the infinty, porté sur le Glam polish Blizzard. Il teinte légèrement en bleu et ajoute diverses glitters. Posé en deux couches avec top coat.
Then, to the infinty, worn over the Glam polish Blizzard. It tints a little in blue and add a various glitter. Worn in two coats with top coat.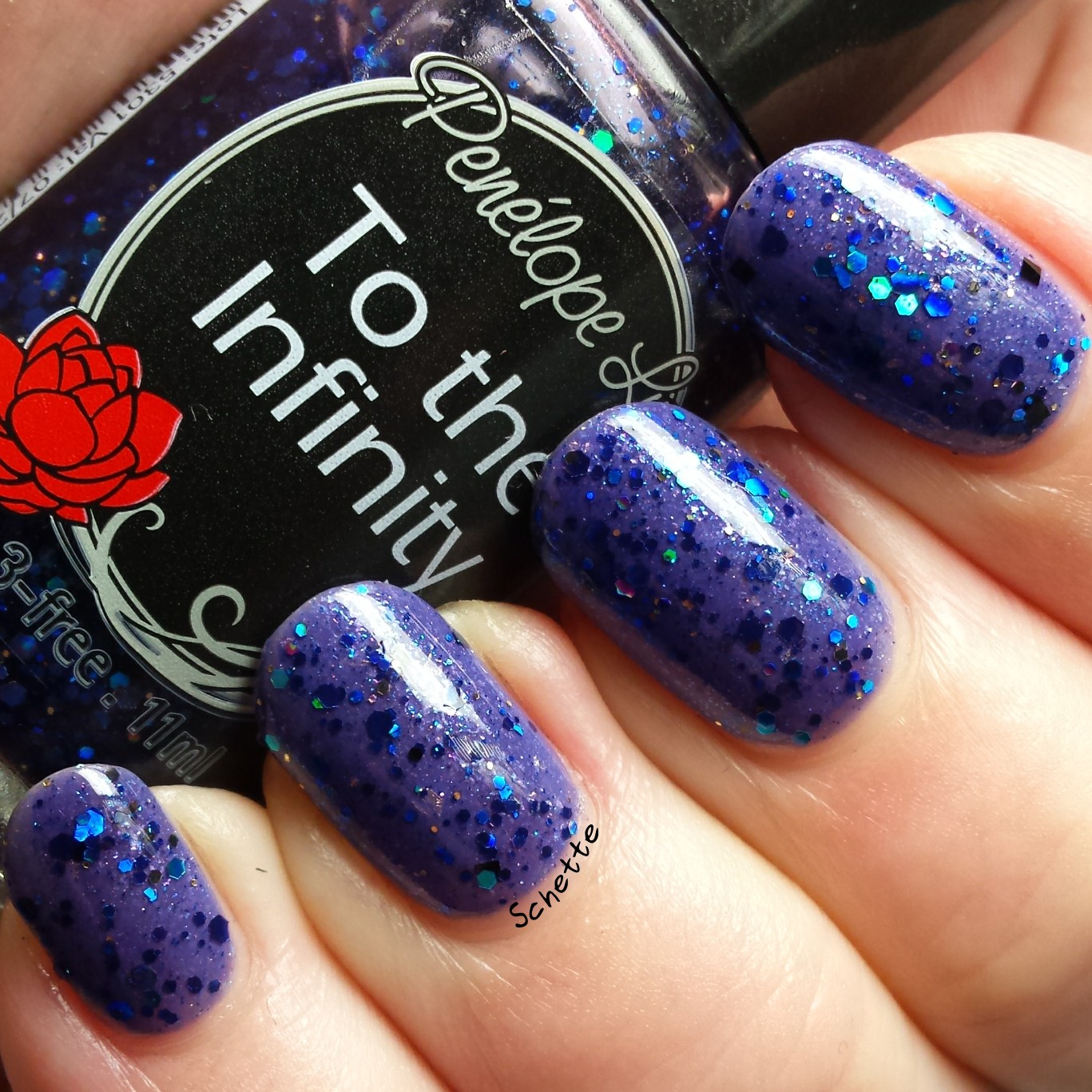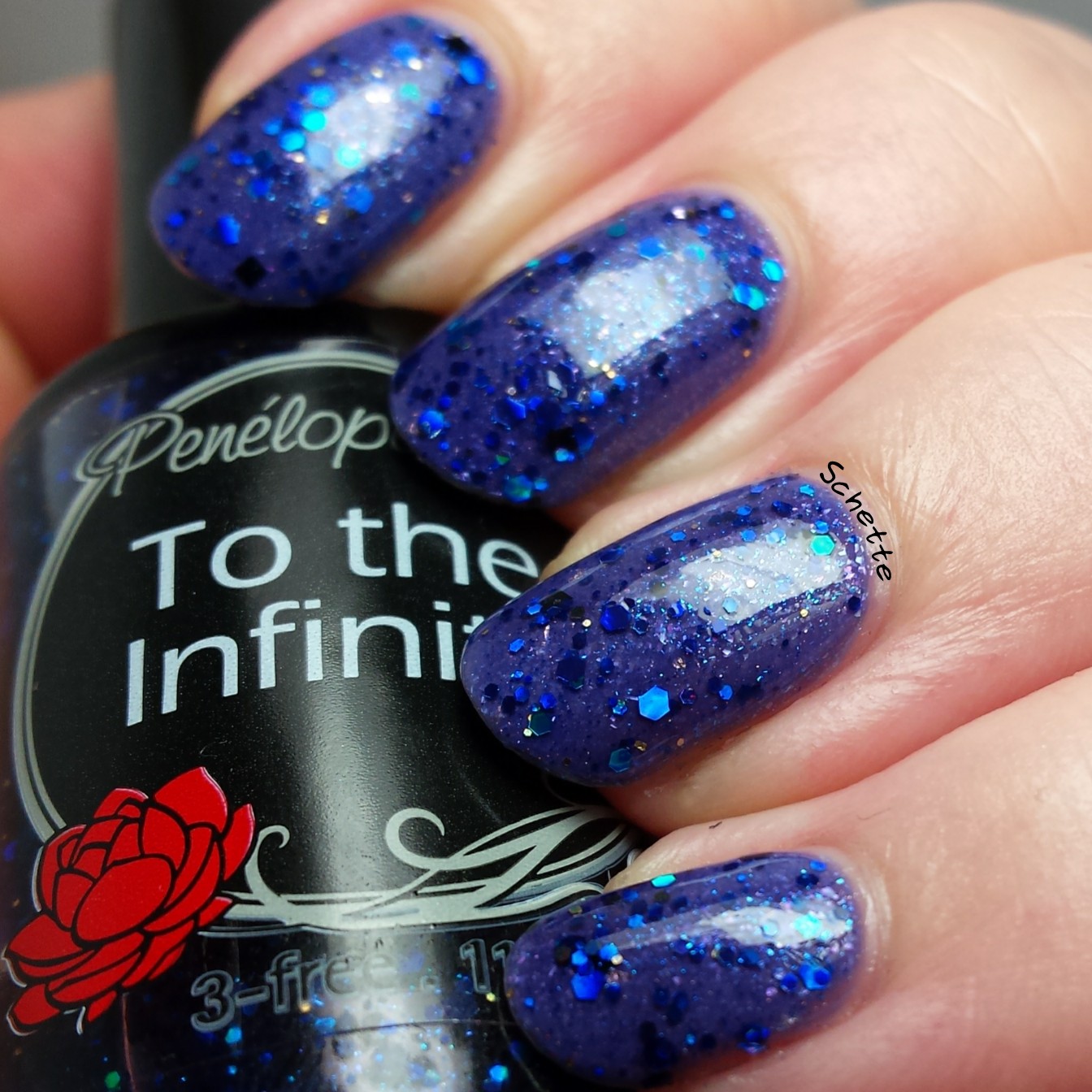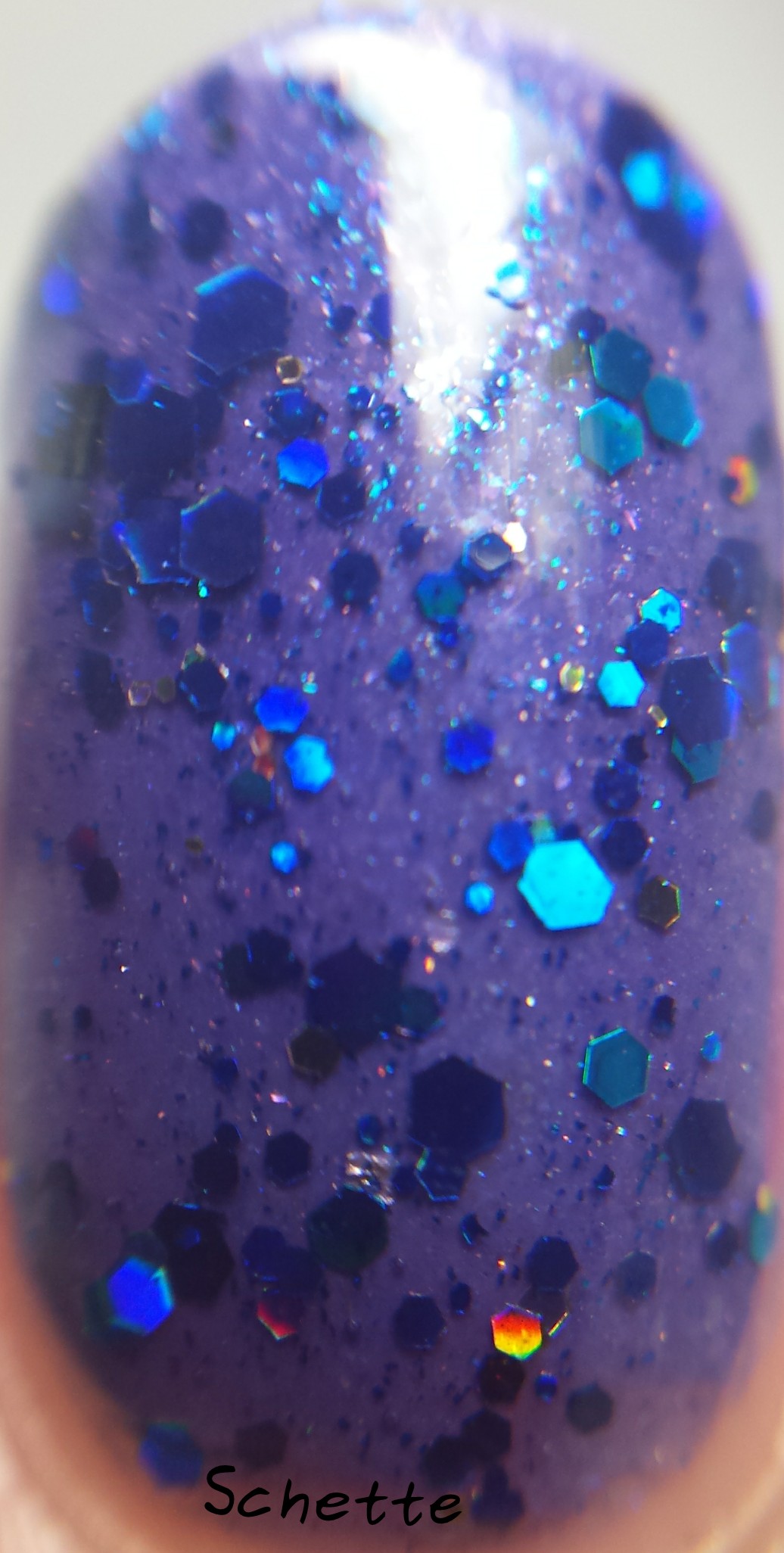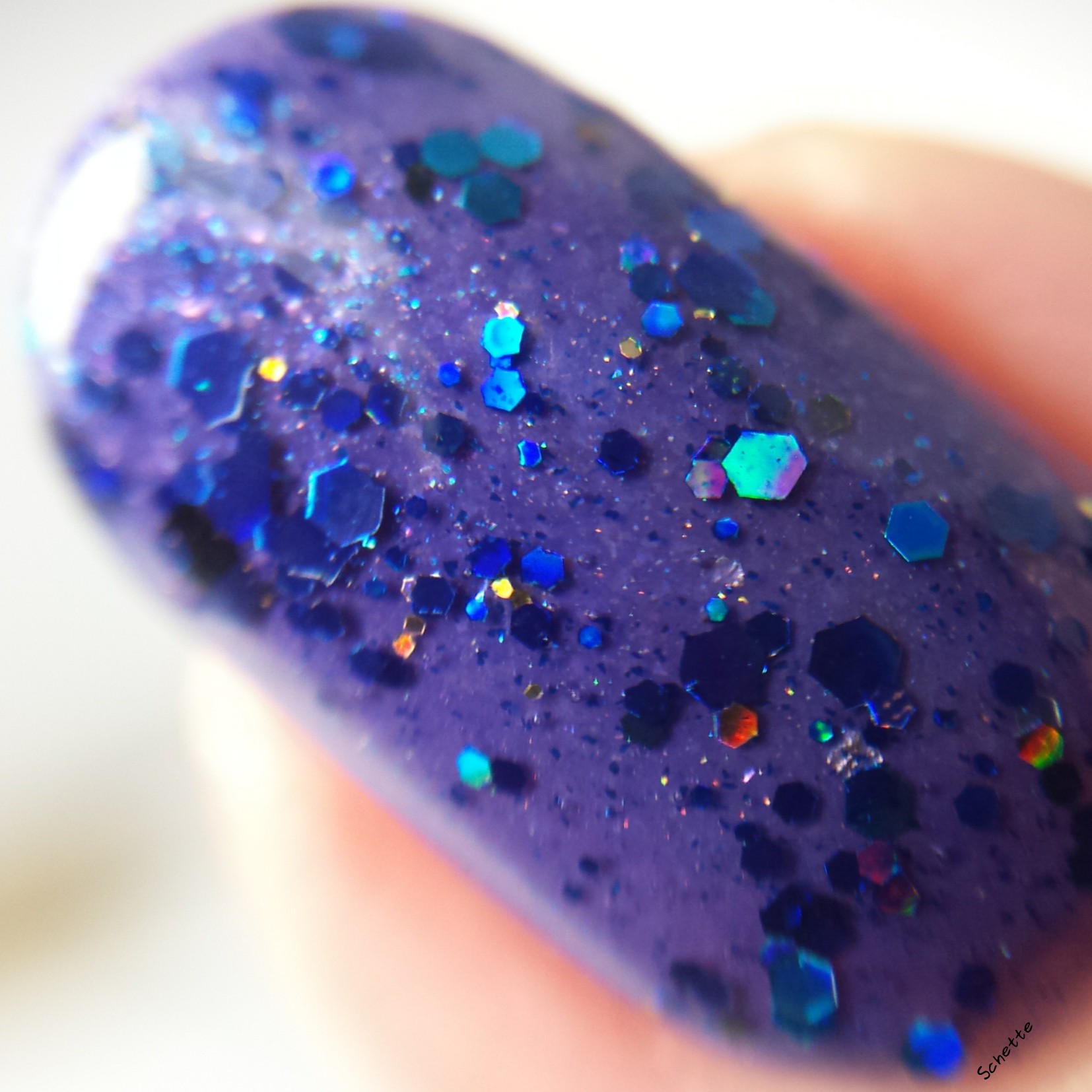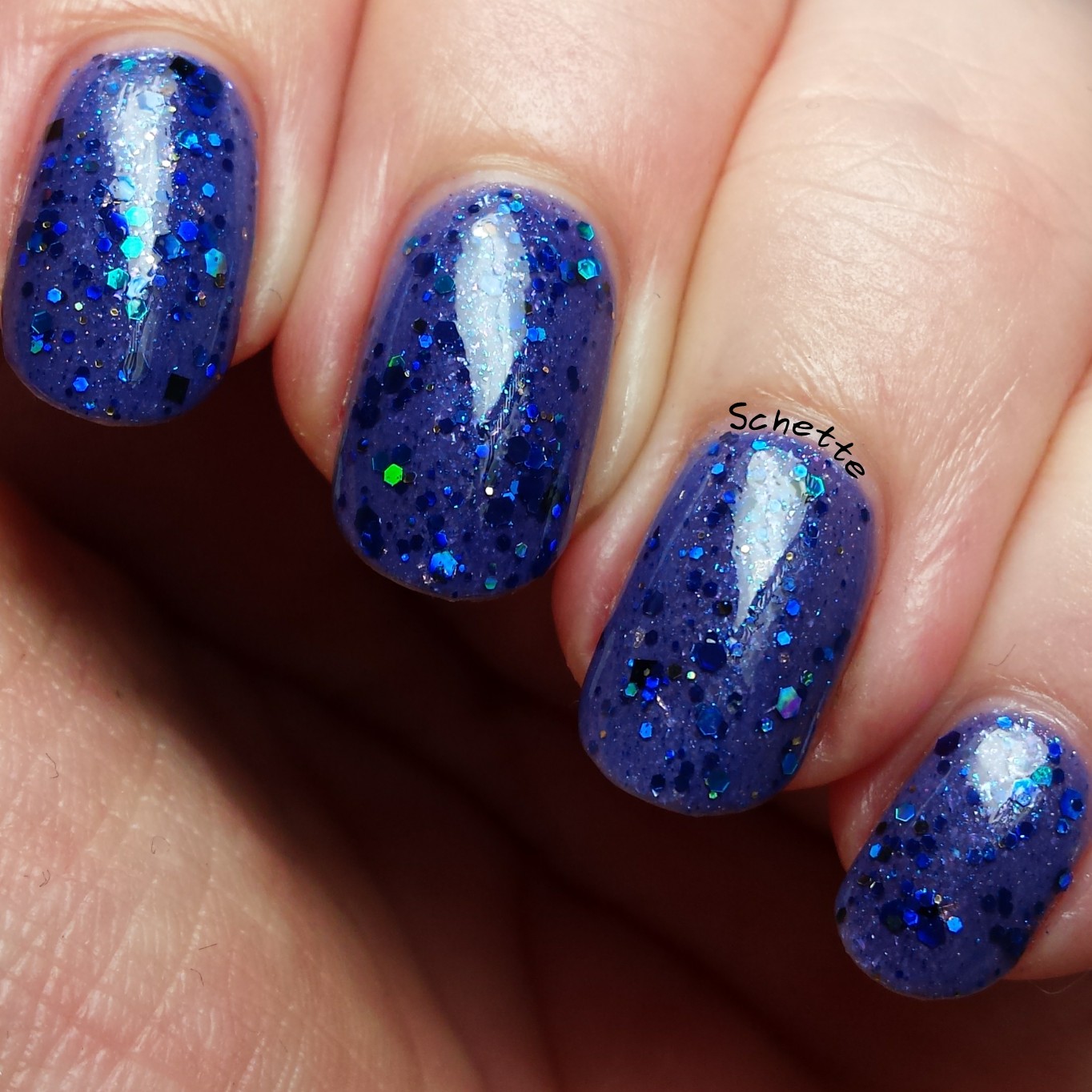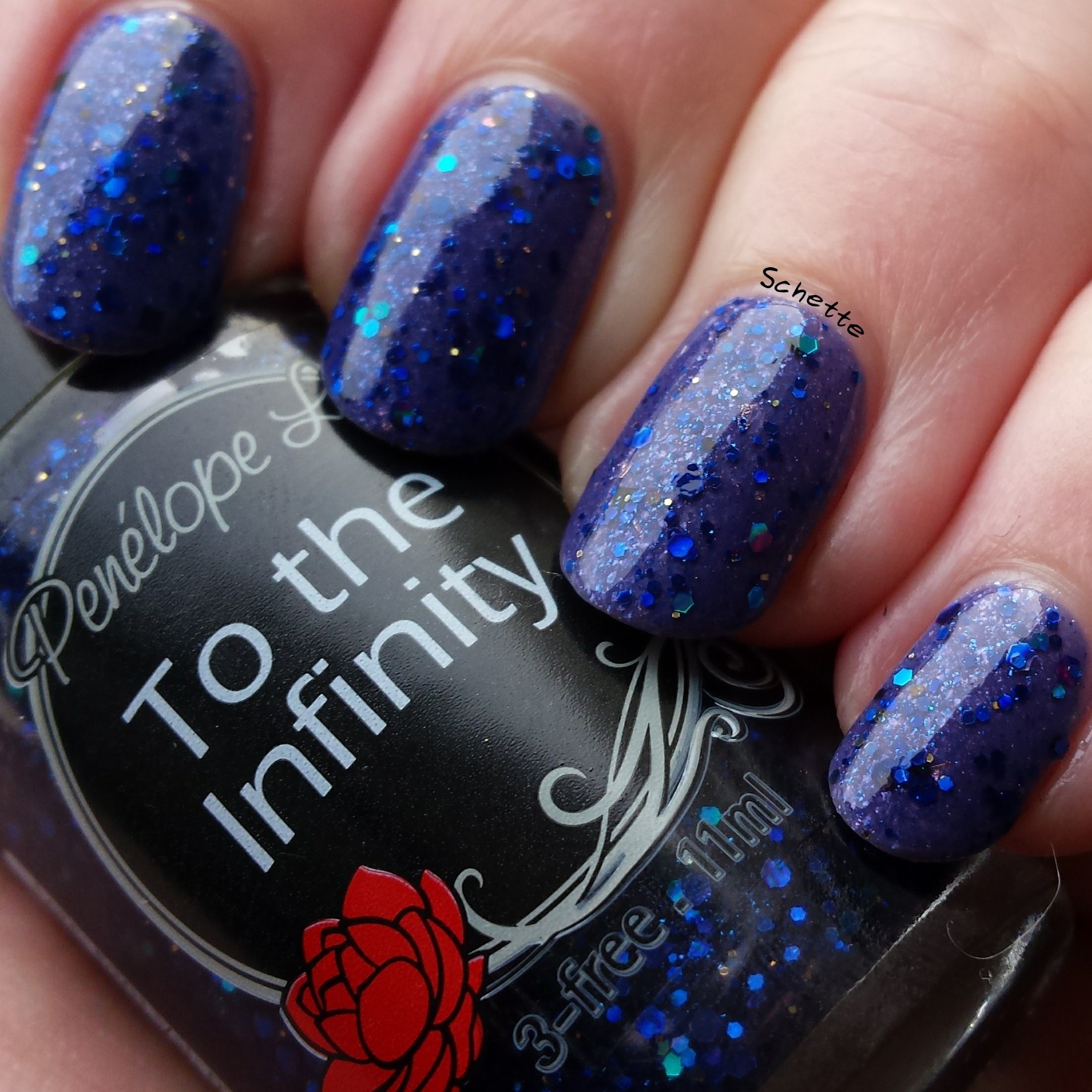 A l'ombre. Les glitters sont plus visible.
In shade. Glitter are more obvious.
Bilan
Je voulais remercier encore une fois Anne pour ces jolis précieux. Belladonna est vraiment une révélation pour moi (et j'en entendu dire qu'il y avait plusieurs couleurs dans ce style ! Il va falloir que je regarde !). Et vous quel est votre préféré ?
I wanted to thanks again Anne for this pretty precious. Belladonna is a real revelation for me (and I was told that there was more colors in that finish ! I will have to have a look !). What about you, which one is your favorite ?
Schette, le 3 novembre 2015
Vous pourriez aussi aimer / You can also like :