Parrot Polish : Hella Holo Group Exclusive and Custom
Vous pourrez trouver la marque sur son
shop
. Il est à noter que ces deux vernis sont des groupes Exclusive.
You can find the brand on his
shop
. However those were group Exclusive.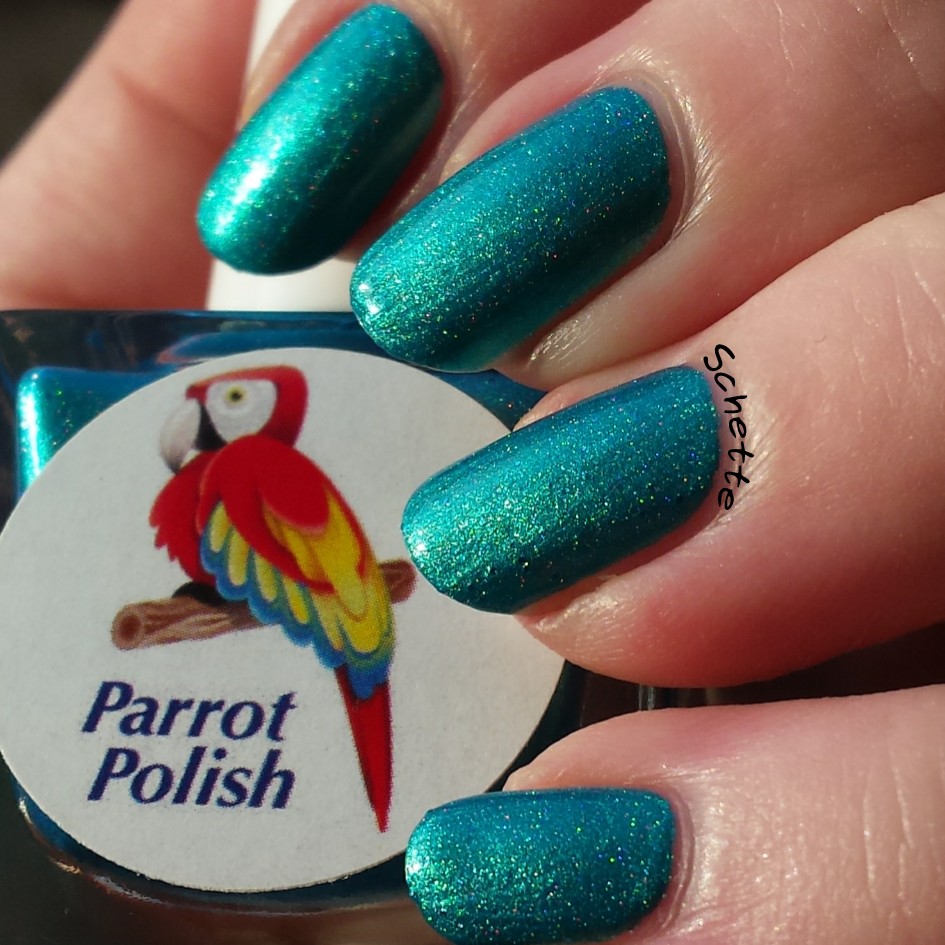 Le premier s'appelle At the Oasis. C'est un bleu holo à shimmer vert le rendant assez unique. J'aime cette photo qui montre bien les deux visages du vernis.
The first one is called At the Oasis. This is a blue holo with green shimmer, that make it quite unique. I love this picture that show both faces of the polish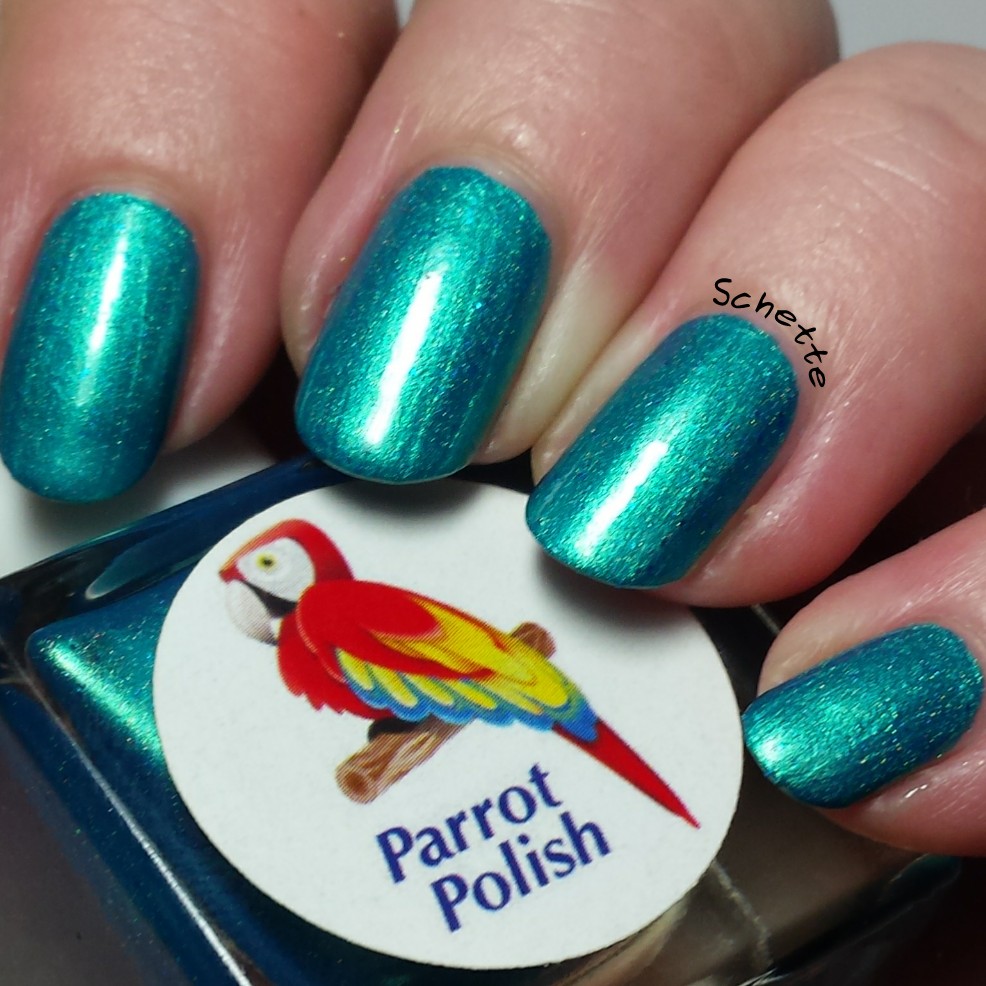 En pleine lumière il apparait plutot turquoise.
In light, it shows its teal side.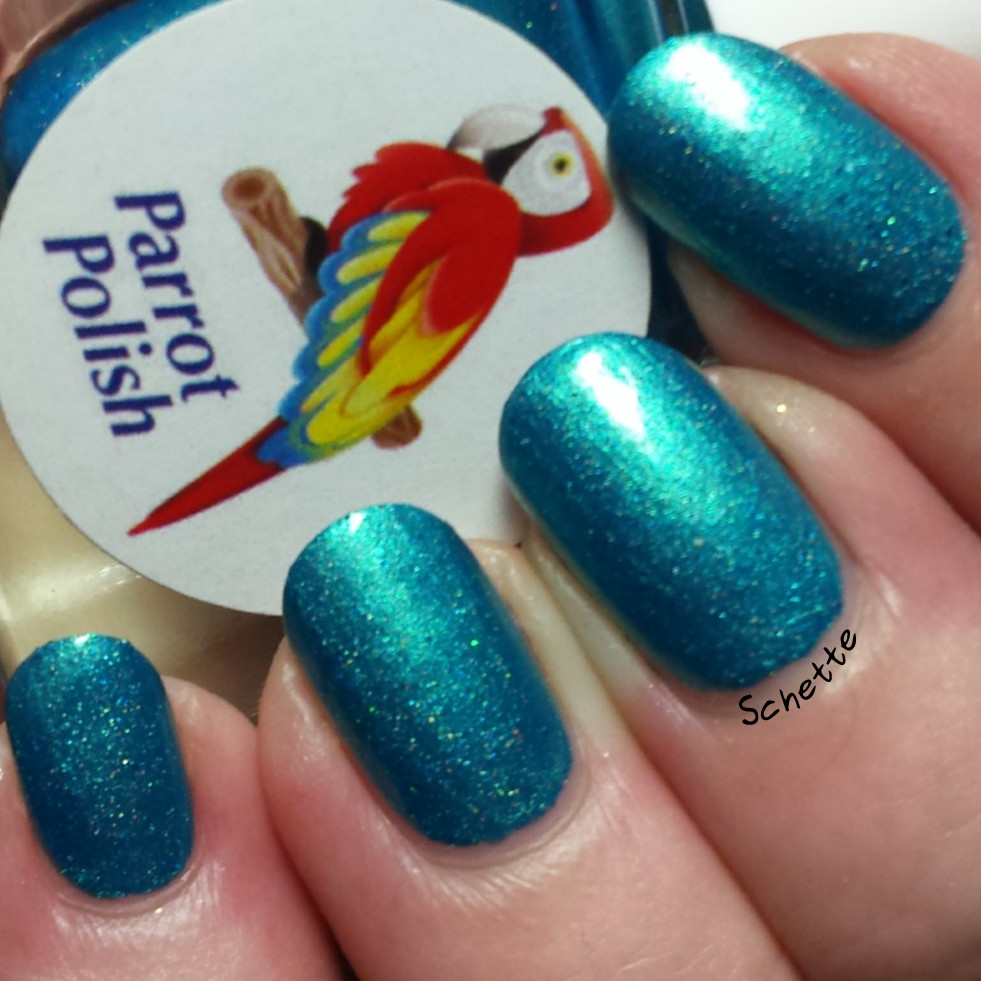 Le vernis est quasiment un one coater. J'en pose toujours deux par habitude. Mais je pense que vous savez déjà où je veux en vernir :) (si vous savez pas vous verrez plus loin :-P) J'ai ajouté une couche de top coat.
The polish is almost a one coater. I always put 2 coats by habitude. But I think you see my point :) (If not, you will see later :-P) I added one coat of top coat.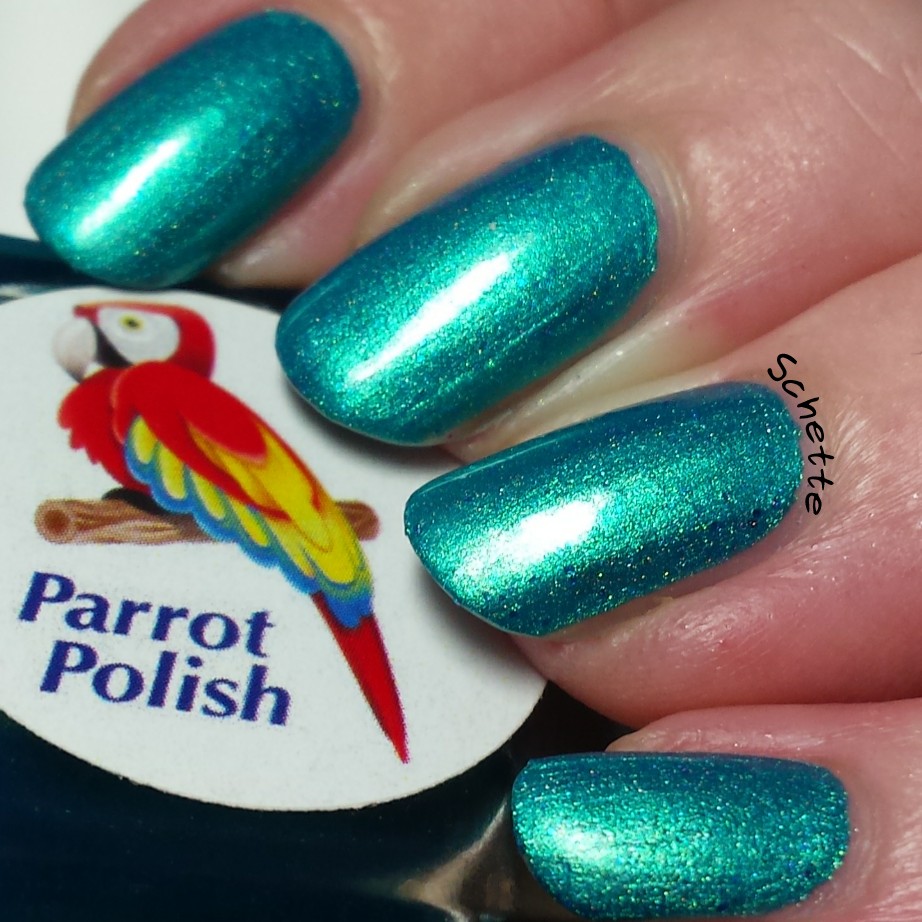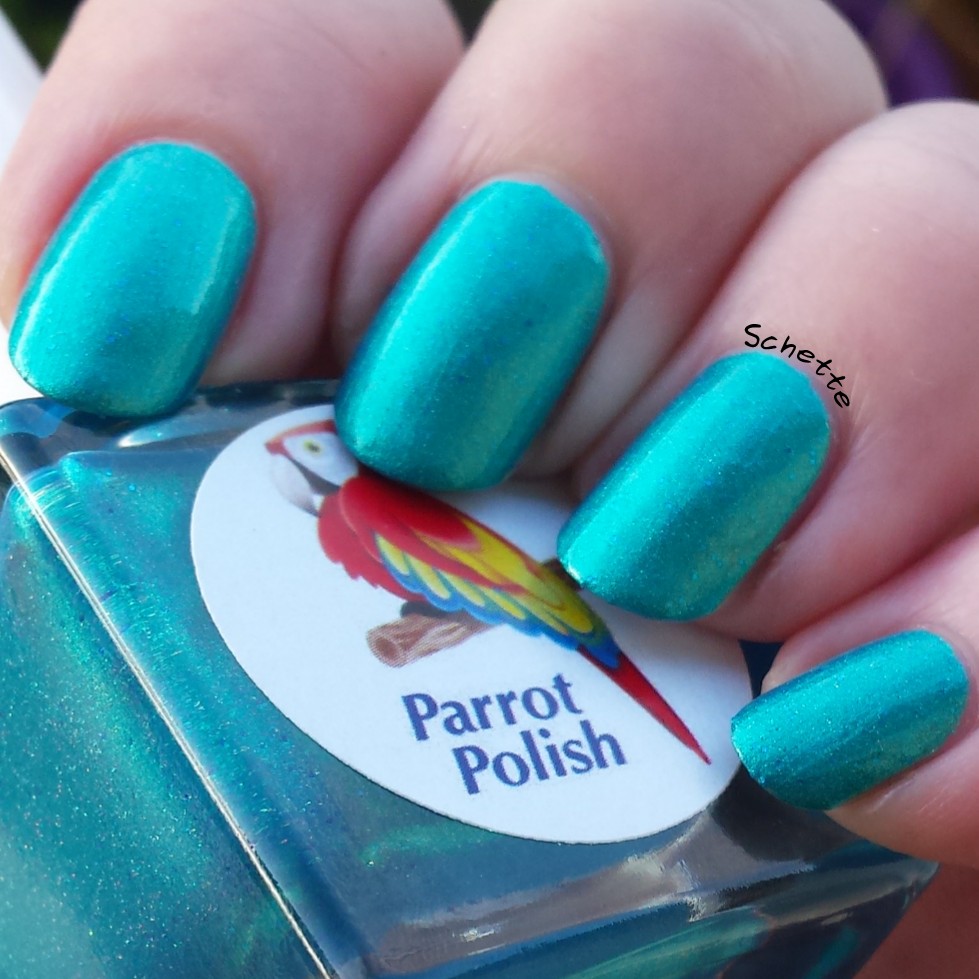 A l'ombre, il montre son coté bleu. Et vous pouvez voir qu'il possède des micro glitter bleu également.
In shade, It show its blue side. And you can see that there is blue micro glitter too inside.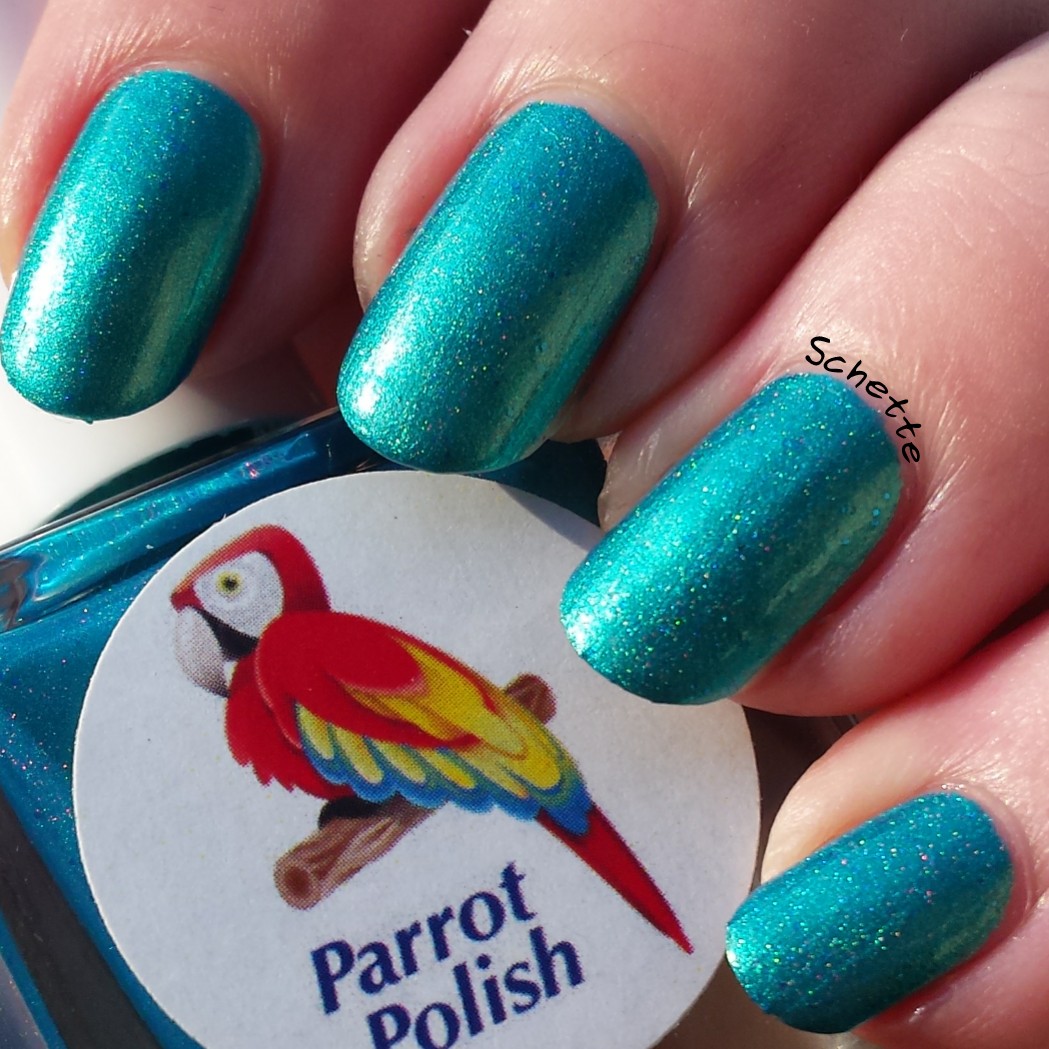 En plein soleil
In full sun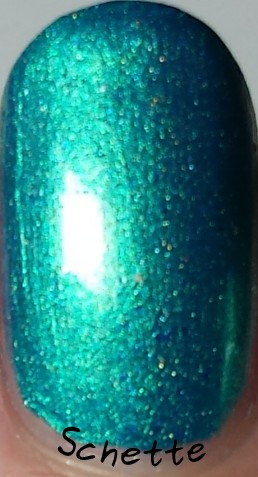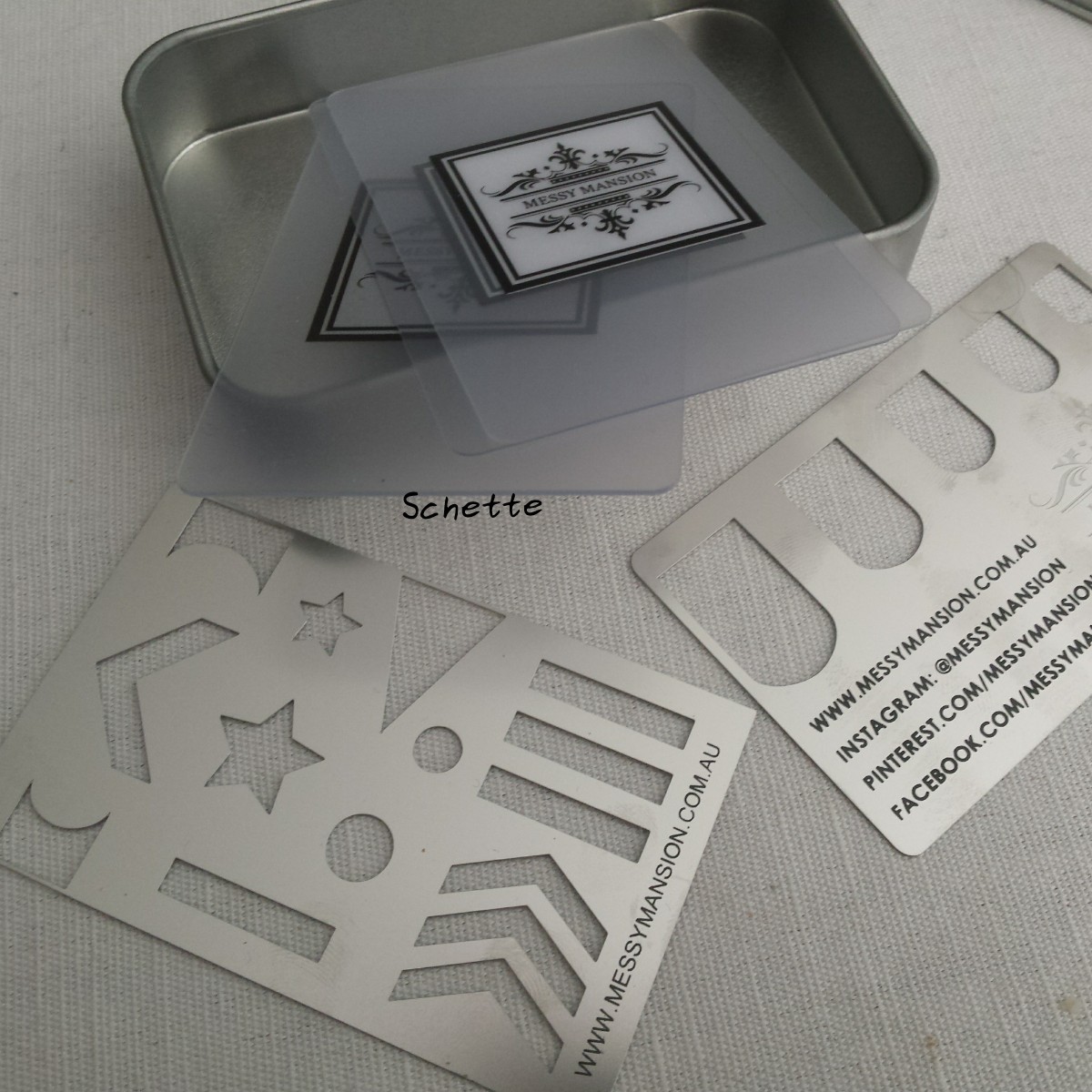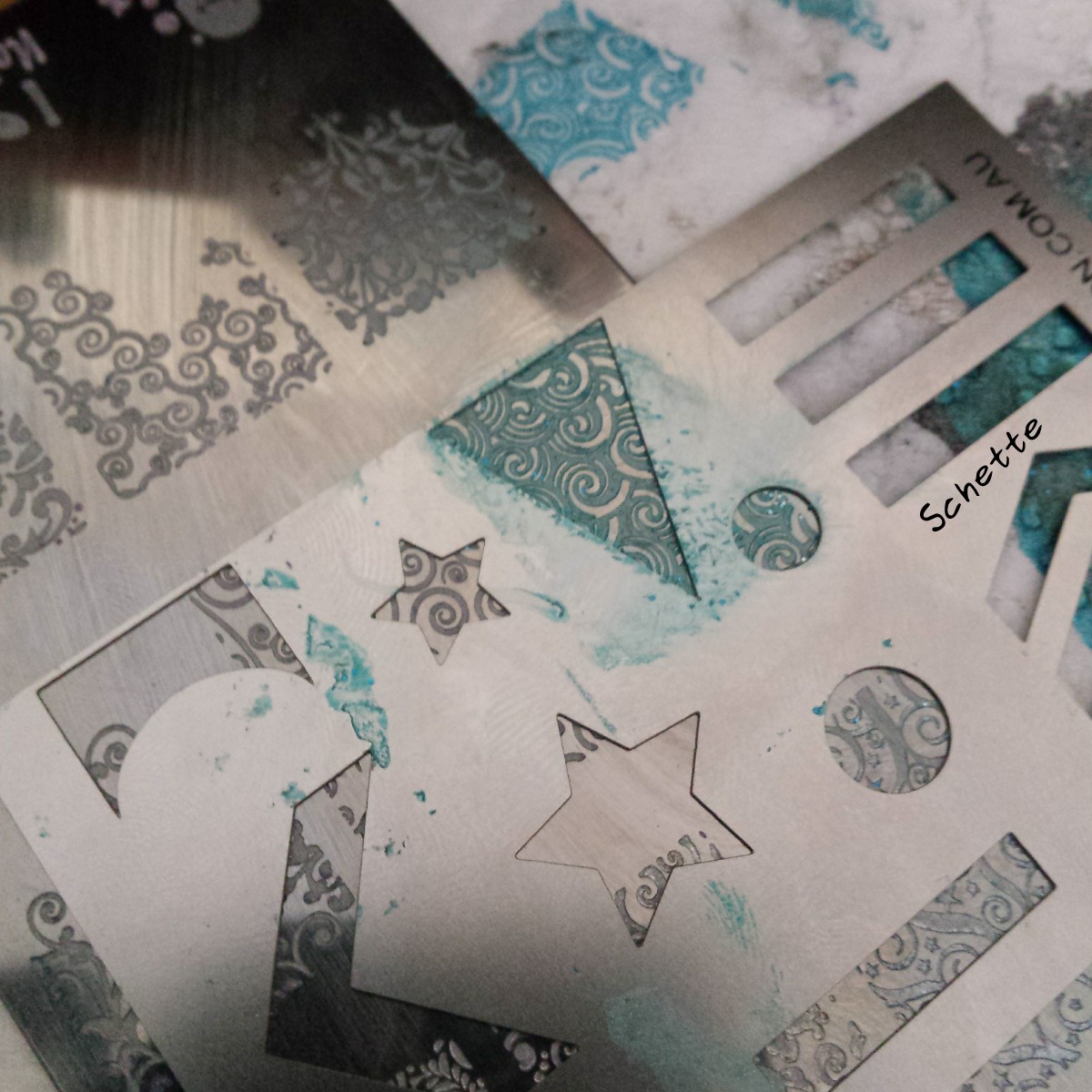 Voilà voilà, donc moi quand je vois un one coater, forcément je veux le stamper ! J'ai acheté ce kit chez Messy Mansion pour avoir des formes dans son stamping. J'ai trouvé que ça serait sympa.
There, there. So when I see a one coater, I immedialty want to try it stamped ! I bought that kit at Messy Mansion's to allow shapes in your stamping. I find it nice.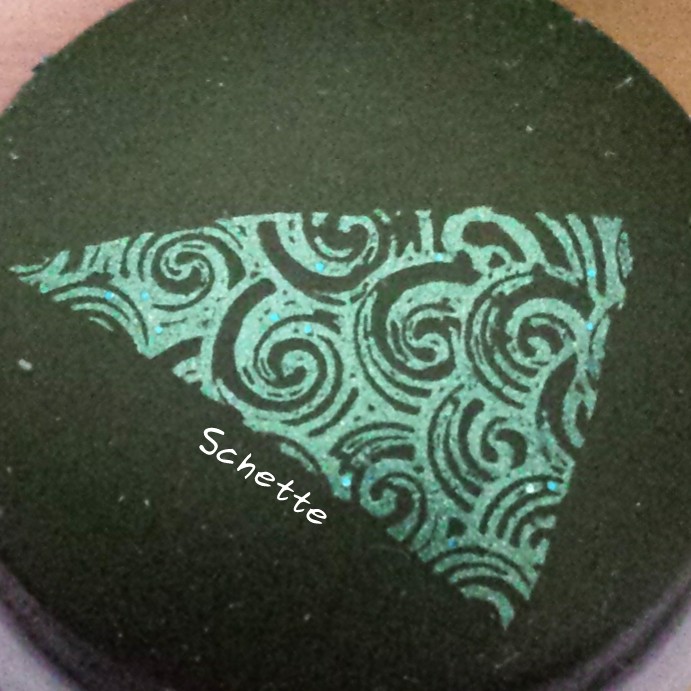 Le vernis est parfait pour stamper (même les micro glitter)
The polish is perfect to stamp (even the micro glitter)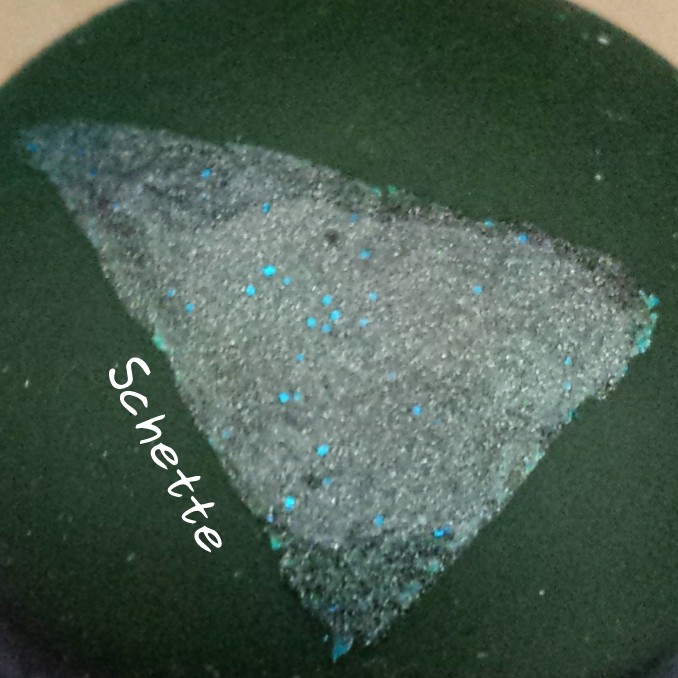 J'ai fait une sorte de revese stamping pour que le stamping soit "découpé", j'ai utilisé Midnight pour cela.
I've done a kind of reverse stamping so that the stampind looks "shaped", I used Midnight for this.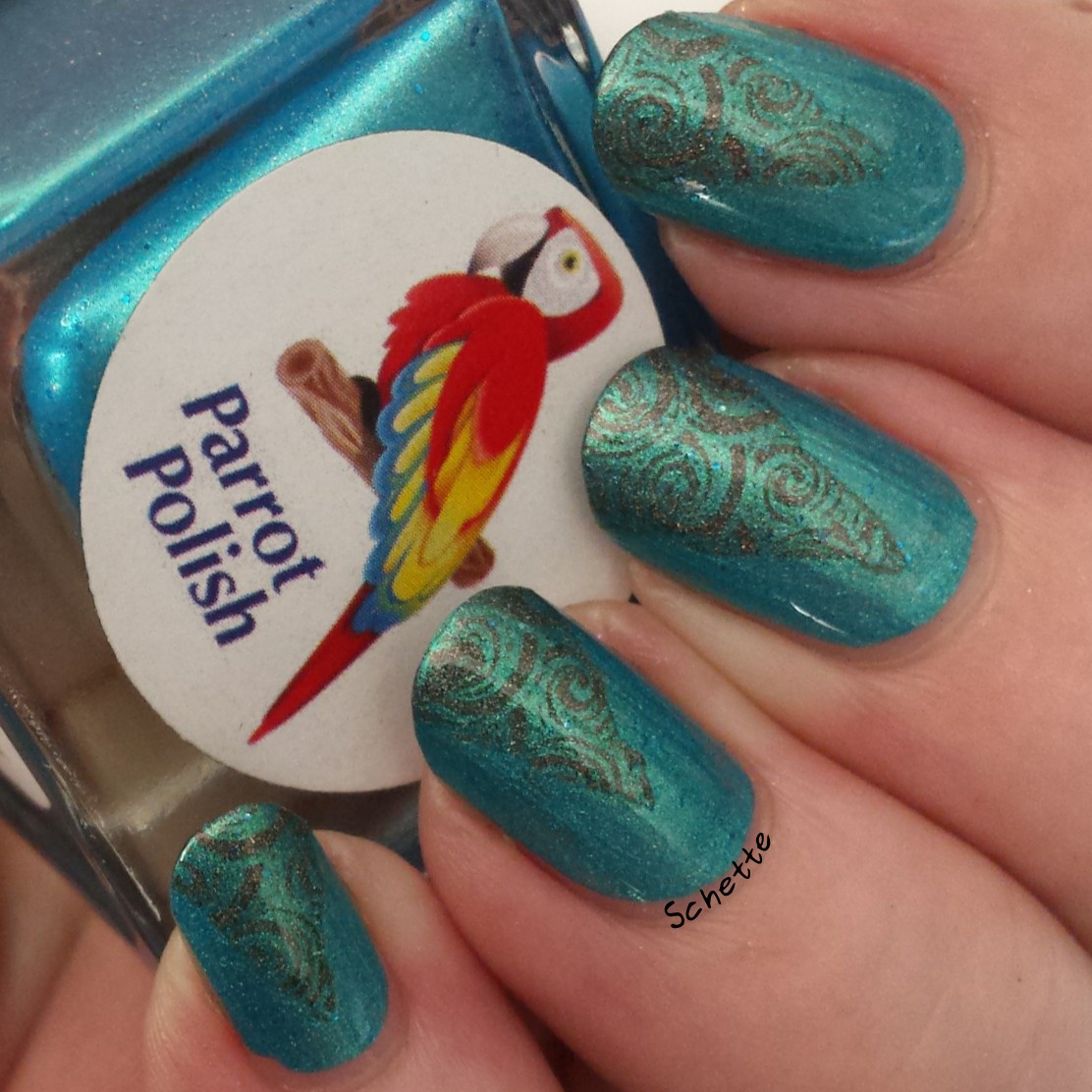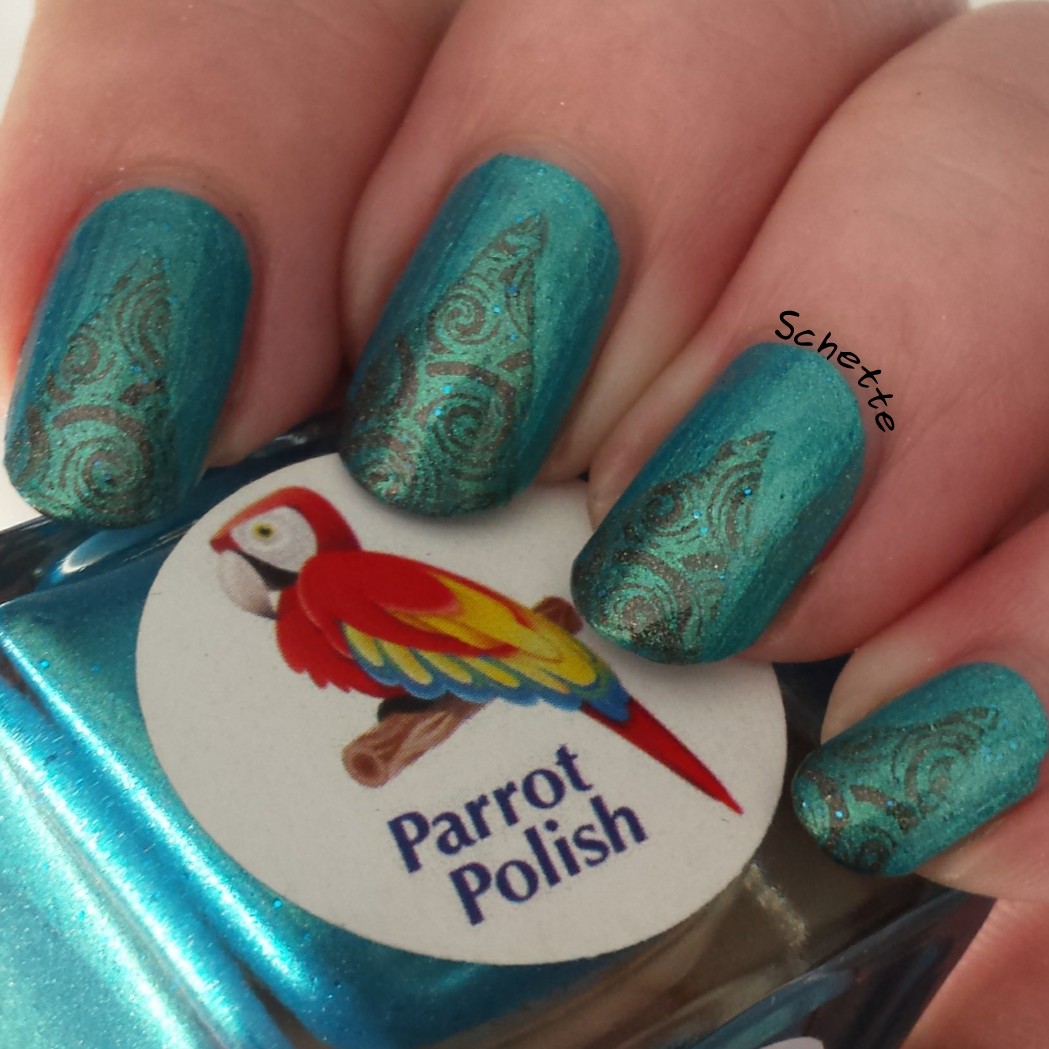 Mais je suis ne suis pas fan du résultat... pas assez visible. Mais au moins on sait qu'on peut stampé at the oasis !
I'm not fan of the result, not enough visible. But at least, we know that we can stamp it !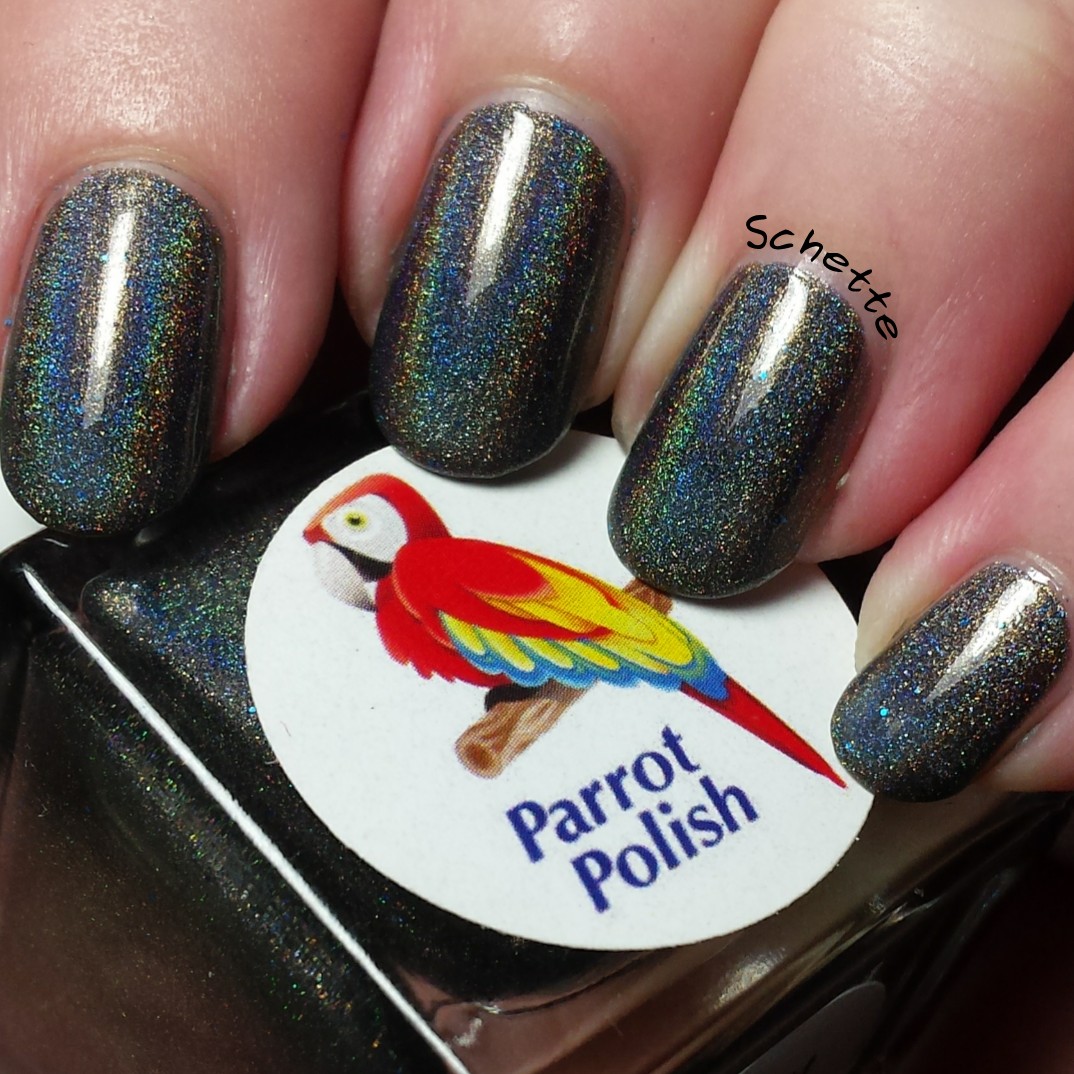 Le second s'appelle Midnight. C'est un noir très très holographique (du coup un peu grisé, mais c'est comme les blancs holo, si on veut du très holo ;) ) Il possède les mêmes micro glitter que le précédent. Je l'ai posé en deux couches, plus top coat.
The second is called Midnight. It's a black very very holographic (but then it's a bit greyish, but that's like white holo, as long as it's very very holo ;) ) It has the same micro glitter than the previous. I worn it in two coats, plus top coat.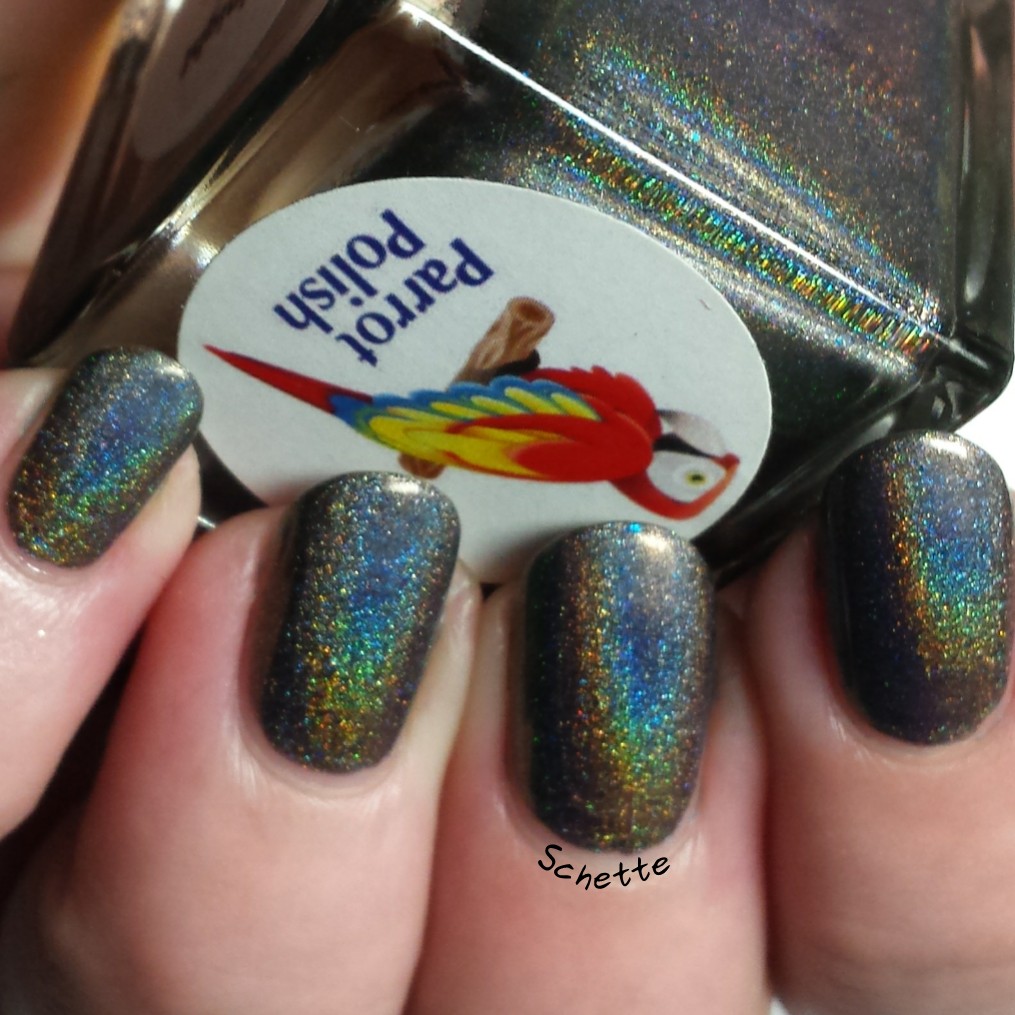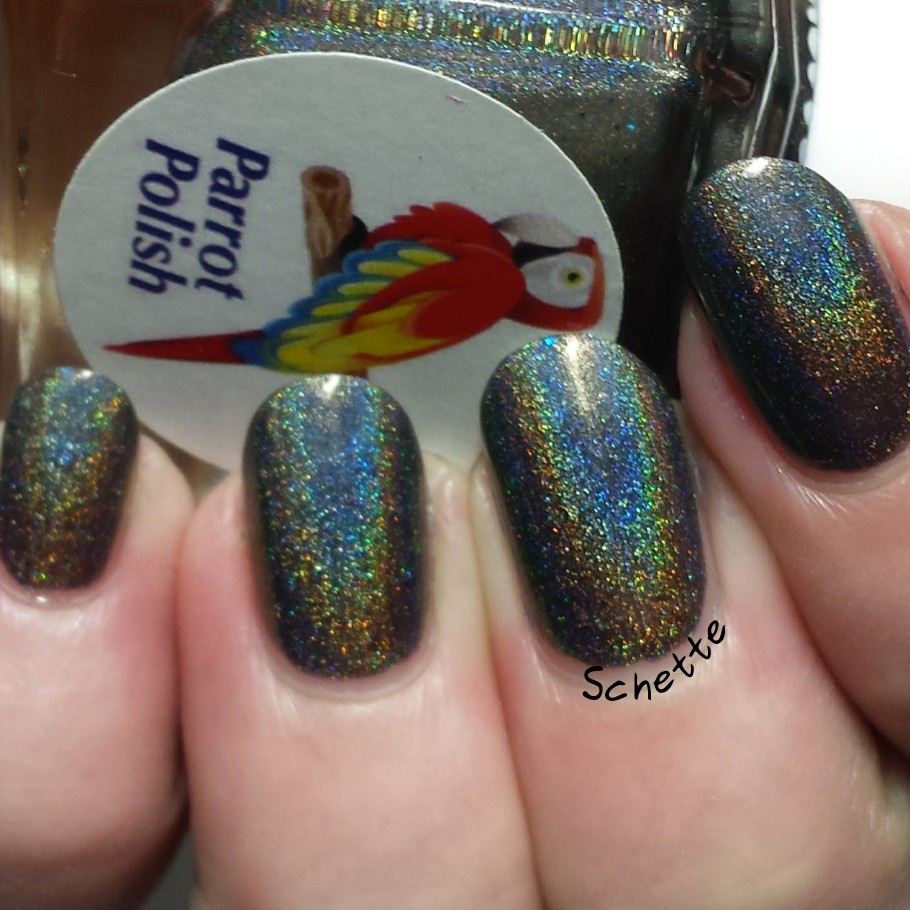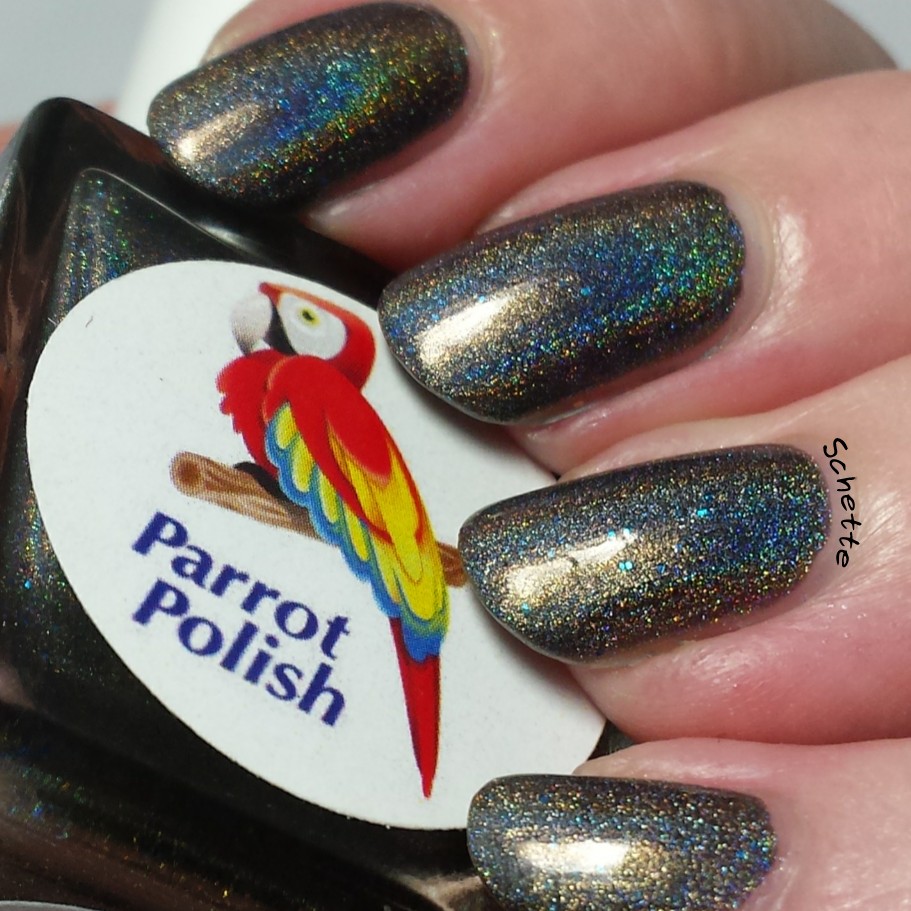 On peut voir les micro glitter teal sur mon annulaire.
We can see the teal micro glitter on my ringer.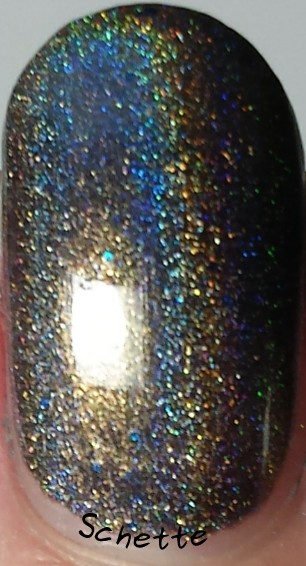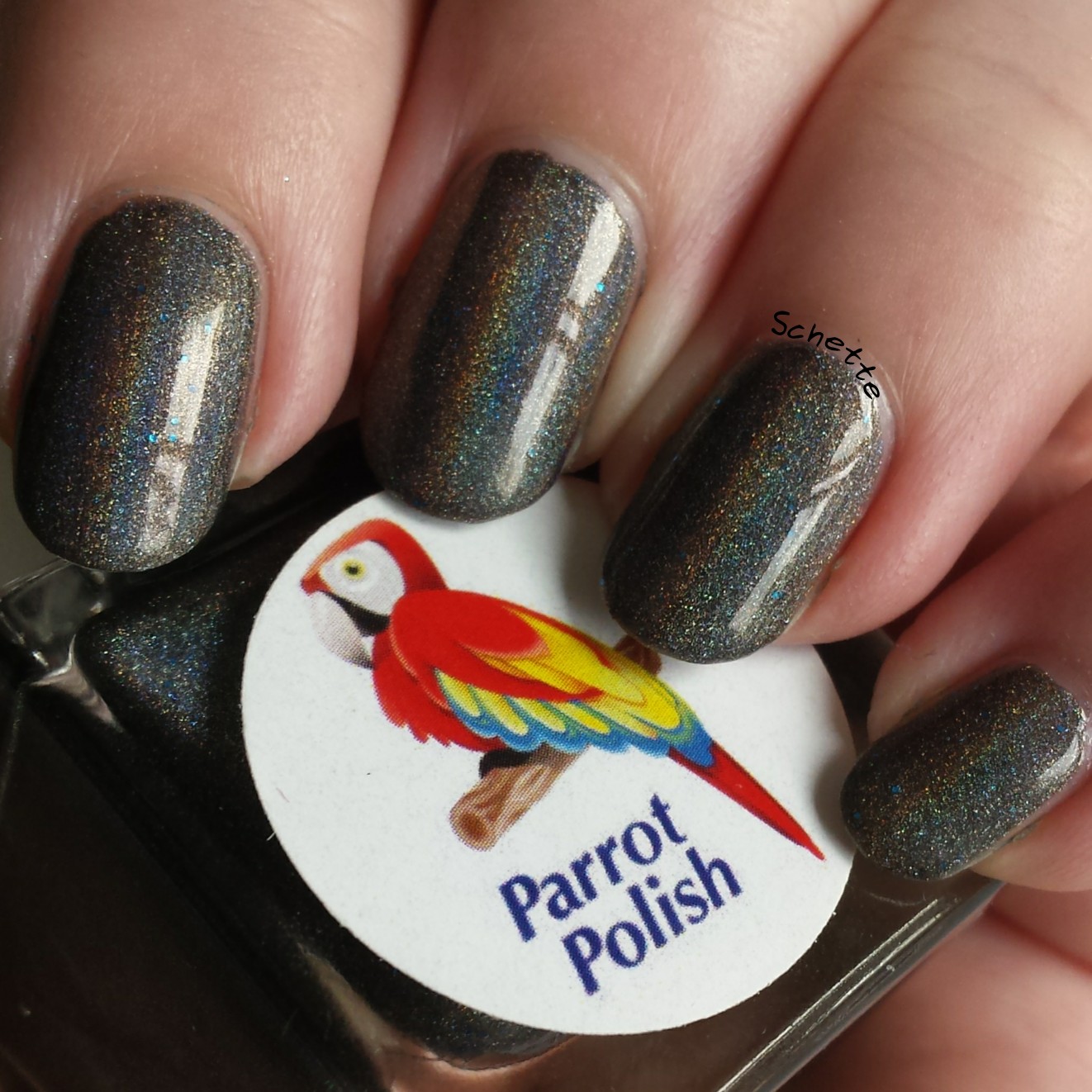 A l'ombre on voit qu'il est méga holo.
In shade you can see that it's mega holo.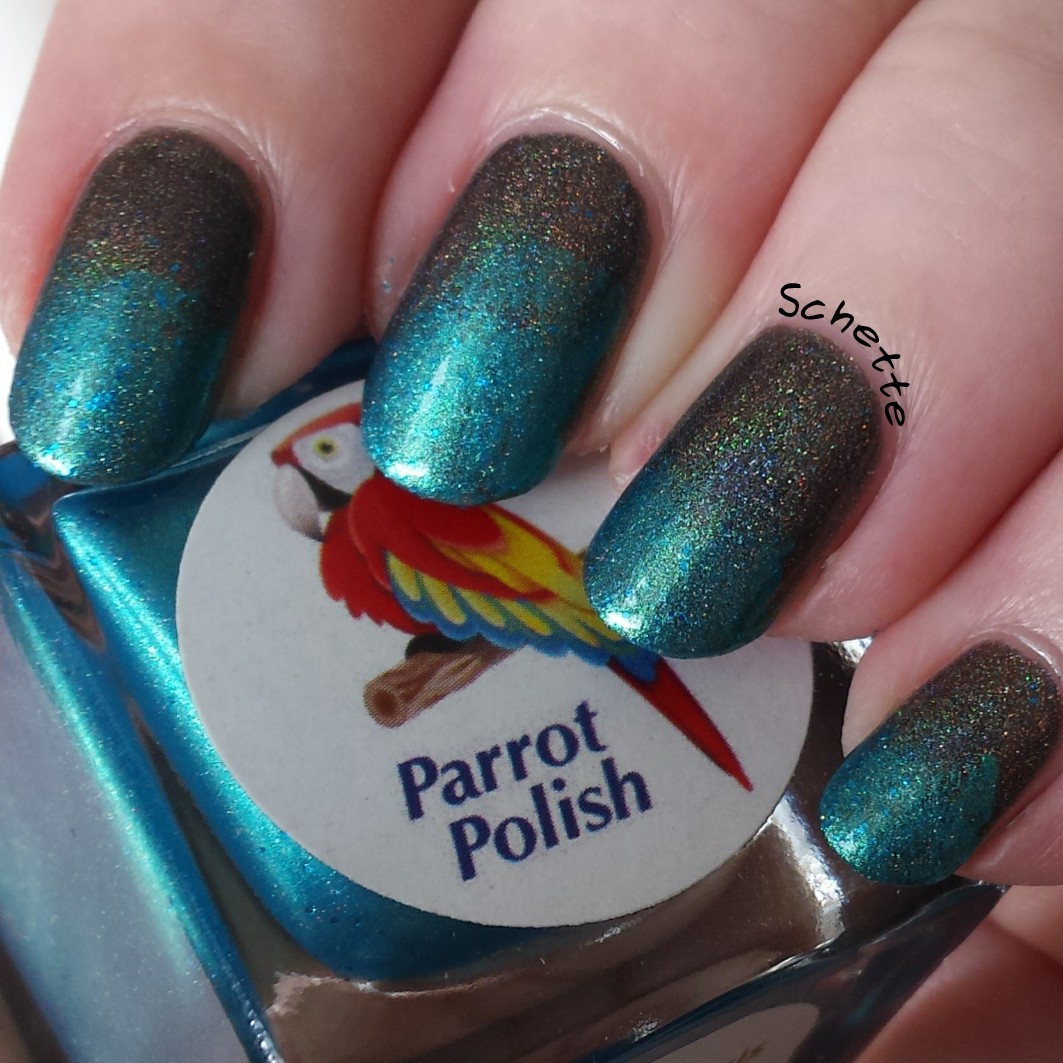 J'ai ensuite fait un gradient avec les deux.
Then I've done a gradient with both.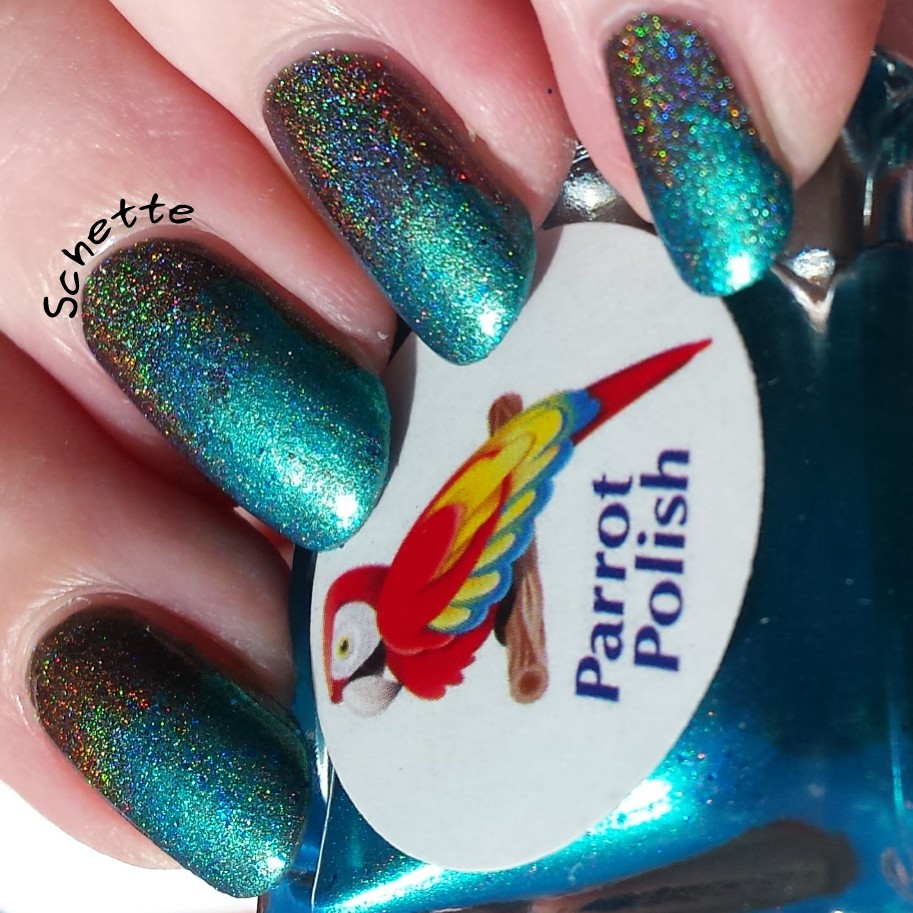 Holy Holo au soleil !
Holy holo in sun !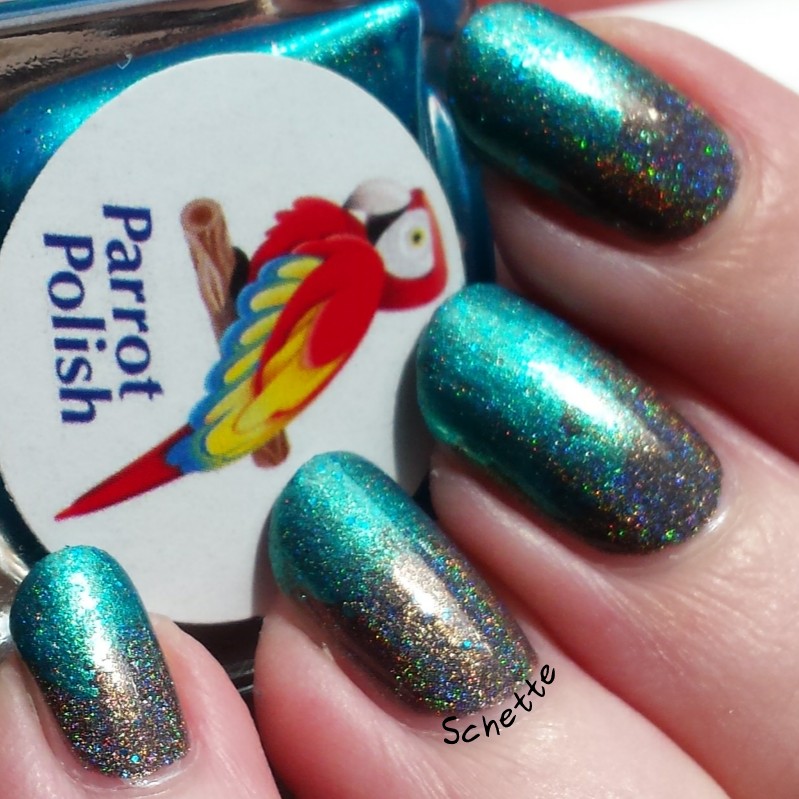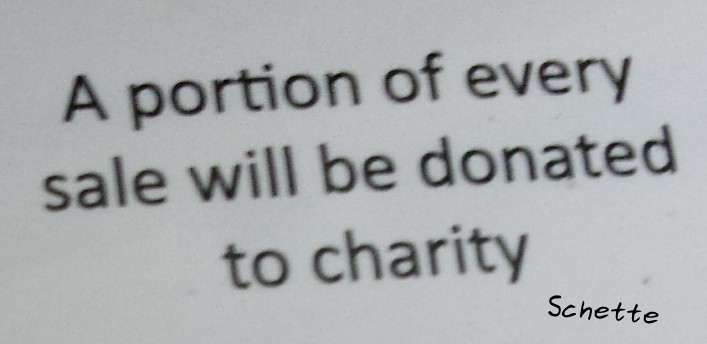 Les vernis viennent en boite, et dessus il est écrit qu'une partie de chaque vente est donnée à des oeuvres de charité. Bien que la portion n'est pas spécifiée je trouve ça vraiment sympa.
The polish come with a box with this written. However the portion is not specified, I always find it nice !
Sinon au niveau de la commande j'ai donc acheté deux vernis, et j'ai reçu en bonus un savon fait main, ainsi qu'un mini. Le colis a été expédié le lendemain de l'achat et j'ai même eu un petit message personnalisé par mail ainsi que dans la commande. Bref, c'est vraiment très très sympa de recevoir un colis comme ça :)
Beside, at the order level, I bought 2 polish. And I received as freebies one soap hand made and a mini. The package was send the day after the order and I also got a little personal email and a letter in my package. So that's really a package like you're please to received.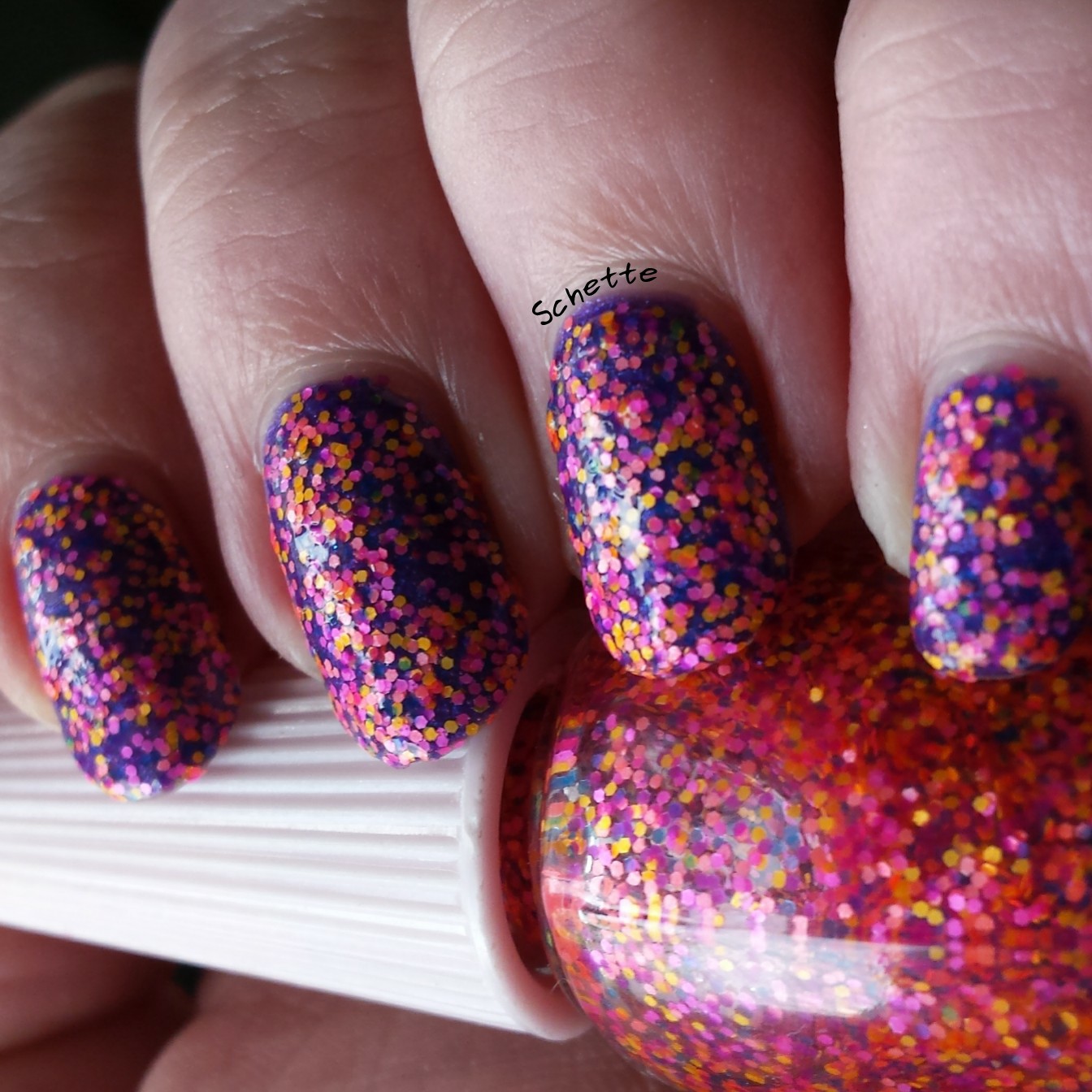 J'ai également swatché le mini, il s'appelle Circus. Il est en vente sur le shop.
I also swatched the mini, It's called Circus. It's on the shop.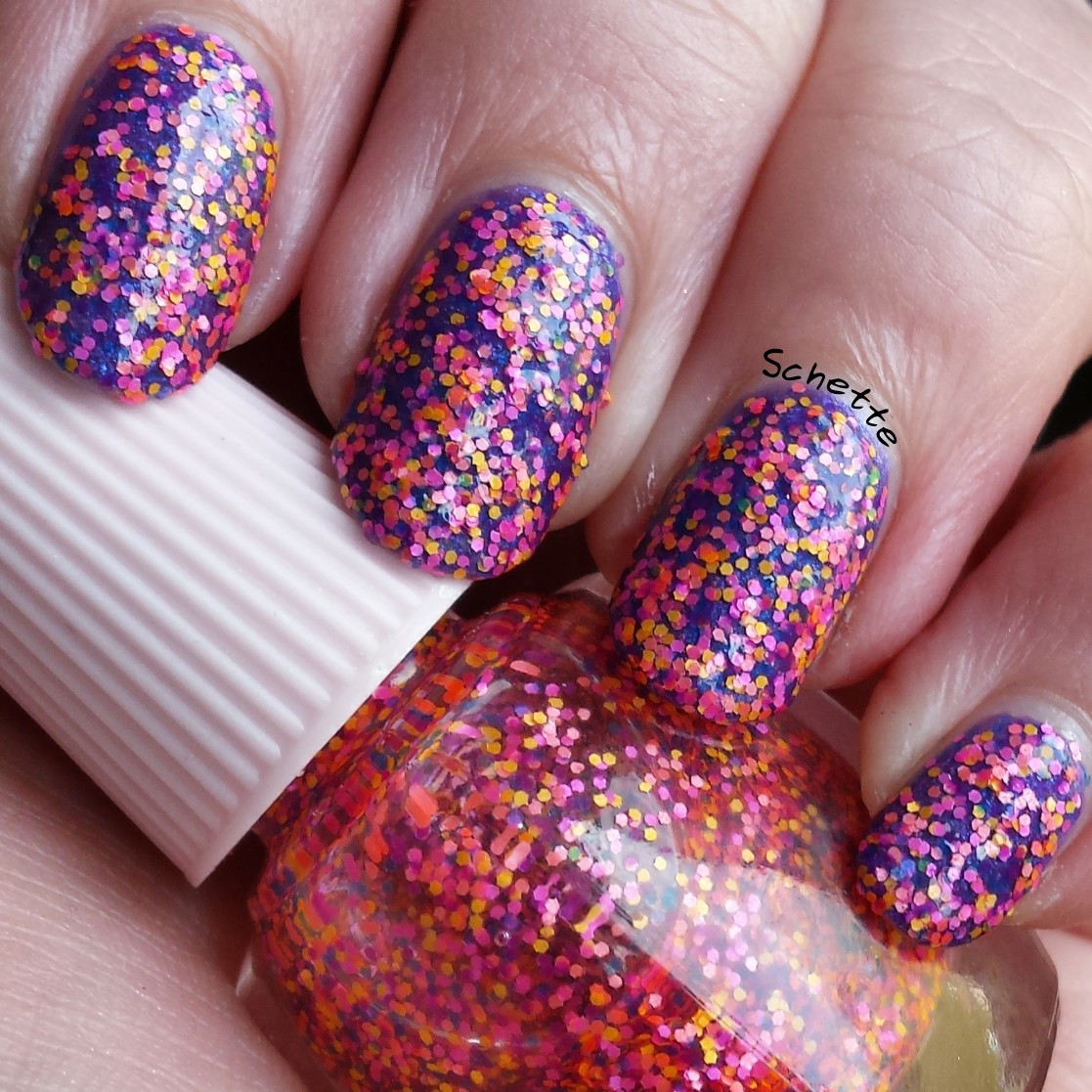 Bilan
J'ai beaucoup aimé découvrir la marque. La formulation est vraiment sympathique et le noir est vraiment supra holo <3

Qu'en pensez vous, lequel préférez vous ?
I loved discover the brand. The formulation is nice and the black really super holo <3

What do you think, Which one do you prefer ?
Schette, le 30 mai 2015
Vous pourriez aussi aimer / You can also like :