DéFIL #1 : Ozotic 505
PERSONAL PURCHASE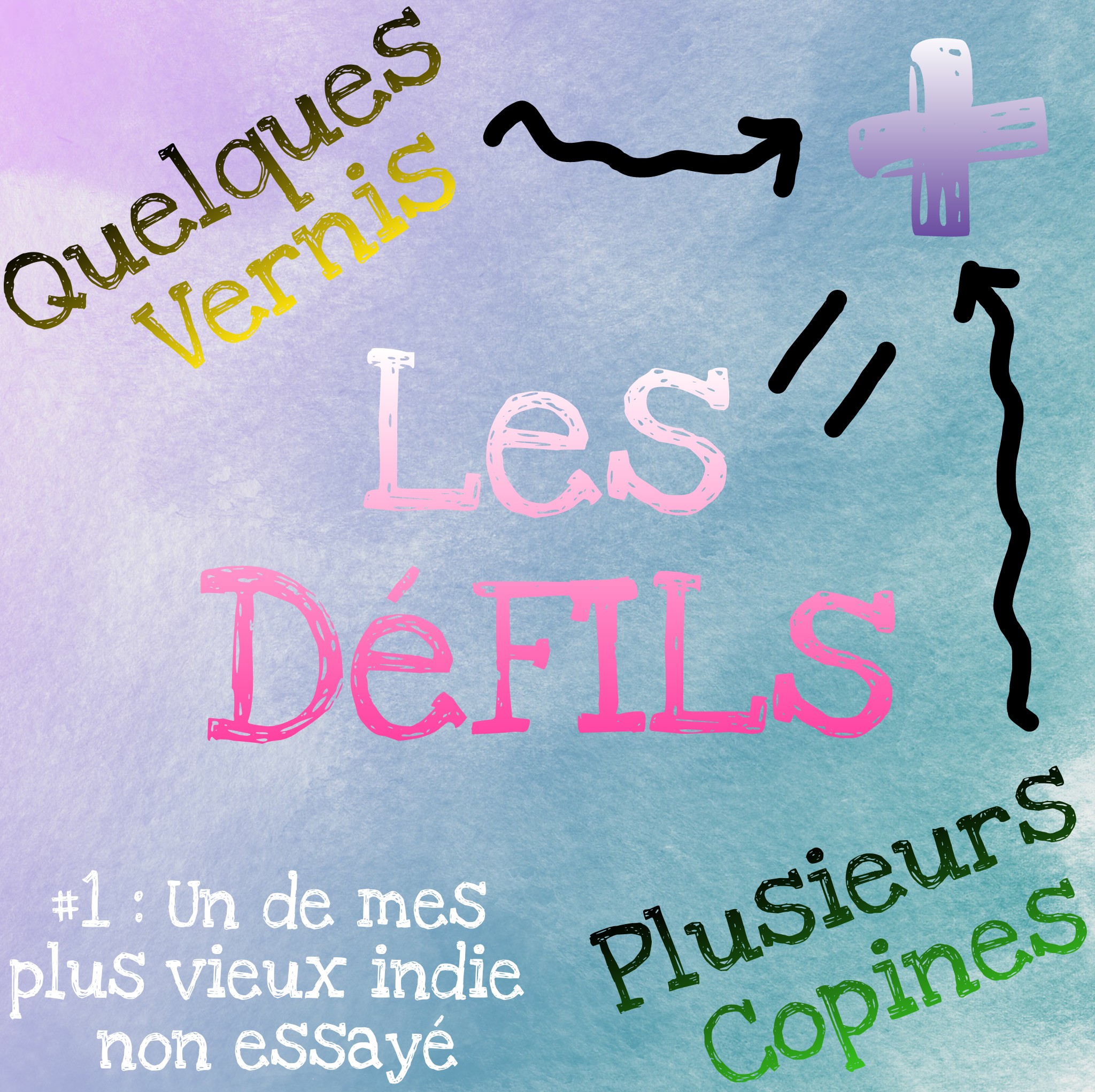 Avec les copines tous les mois nous allons nous rassembler autour d'un défi mettant en scène nos chers indies <3
Retrouvez nous dans cette nouvelle aventure en suivant le #lesDéFILs
Le thème nr 1 de janvier : "Un de mes plus vieux indie non essayé"
With my friends each month, we are going to gather us around a challenge using our dearest indies <3
You can follow us in this new adventure following #lesDéFILs.
First theme of January is "One of our oldest untried"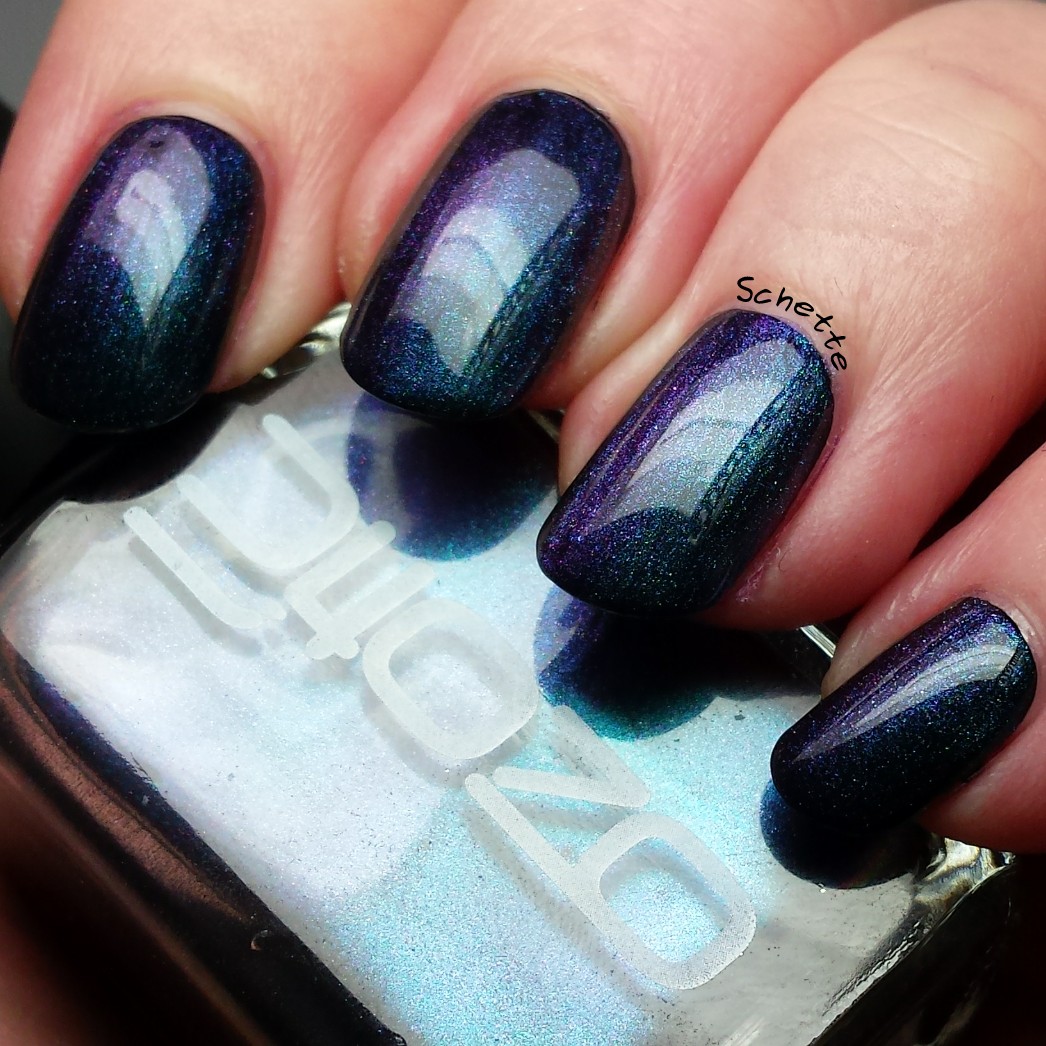 En recherchant un peu dans mes archives, il se trouve que le mien, c'est l'Ozotic 505, acheté sur les conseils de ma copine Françoise (dont j'ai oublié le nom de famille et que j'ai perdue lors de mon changement de compte, si jamais tu lis ça ma belle d'Auxonne...) chez Llarowe, ma première commande aux USA ! C'est vieux tout ça je vous l'accorde, mais il se trouve que je n'avais jamais utilisé le petit. Voici donc chose faite ! Je l'ai posé en une couche sur une couche de noir Konad avec top coat. Voici donc la face Bleue - Violette
In searching in my files, I figured out that mine is Ozotic 505, bought under the advice of my friend Françoise (that I forgot the family name and that I lost with my account change, if you ever read those lines my beauty from Auxonne....) at Llarowe's, my first order to USA ! That's old, I can agree, but it appears that I never used the little one. This is done ! I worn it in one coat over one coat of black Konad with top coat. This is the purple - blue side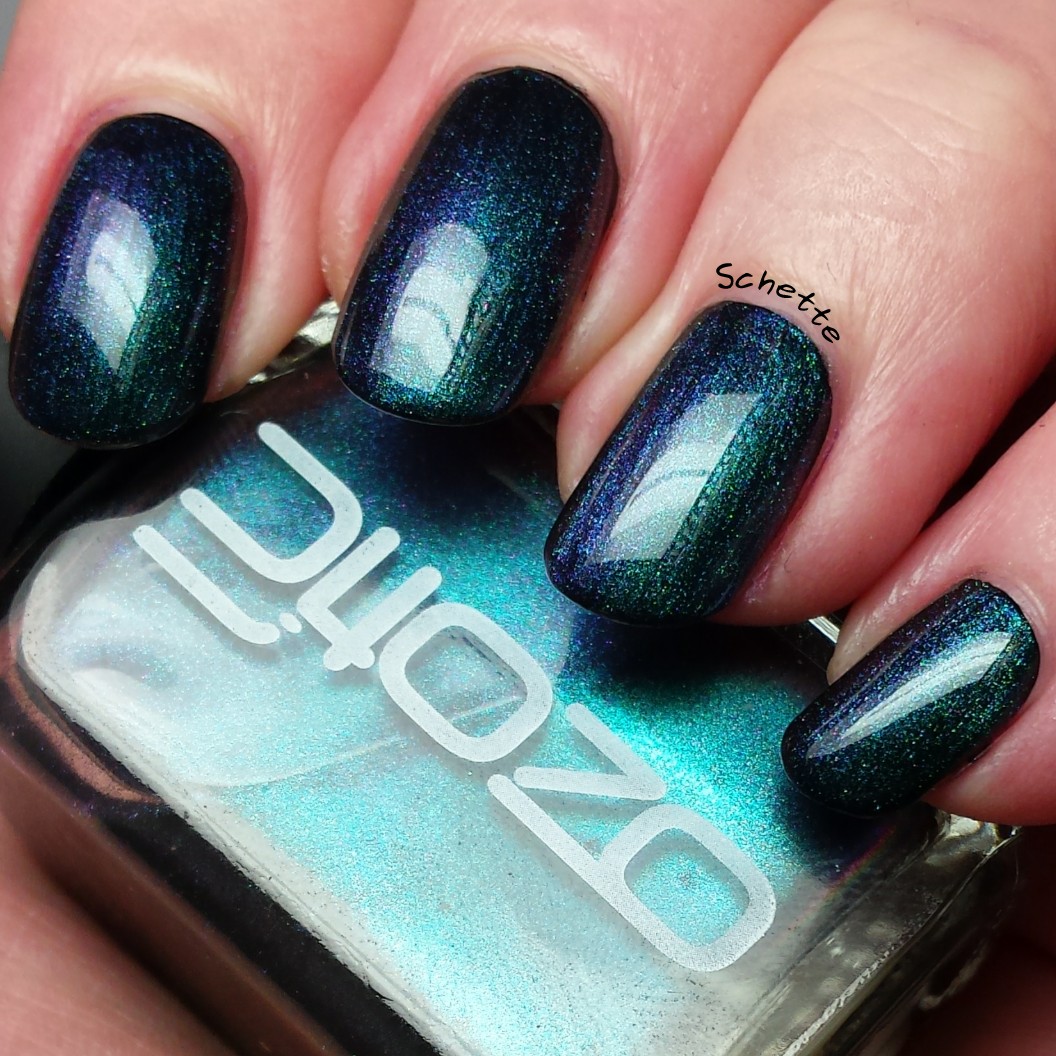 Ensuite le bleu - Vert
Then the blue - green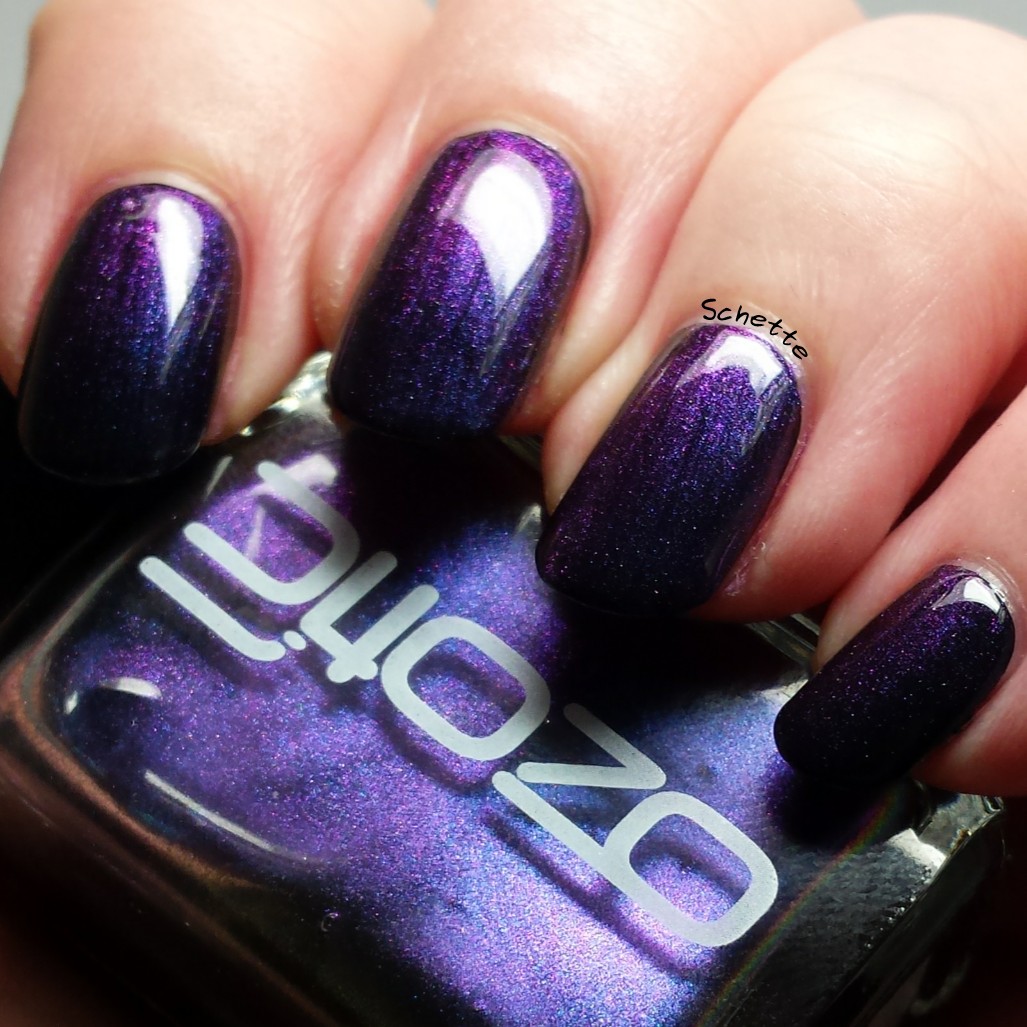 Et le violet
And the purple one
Je meure !
I'm dying !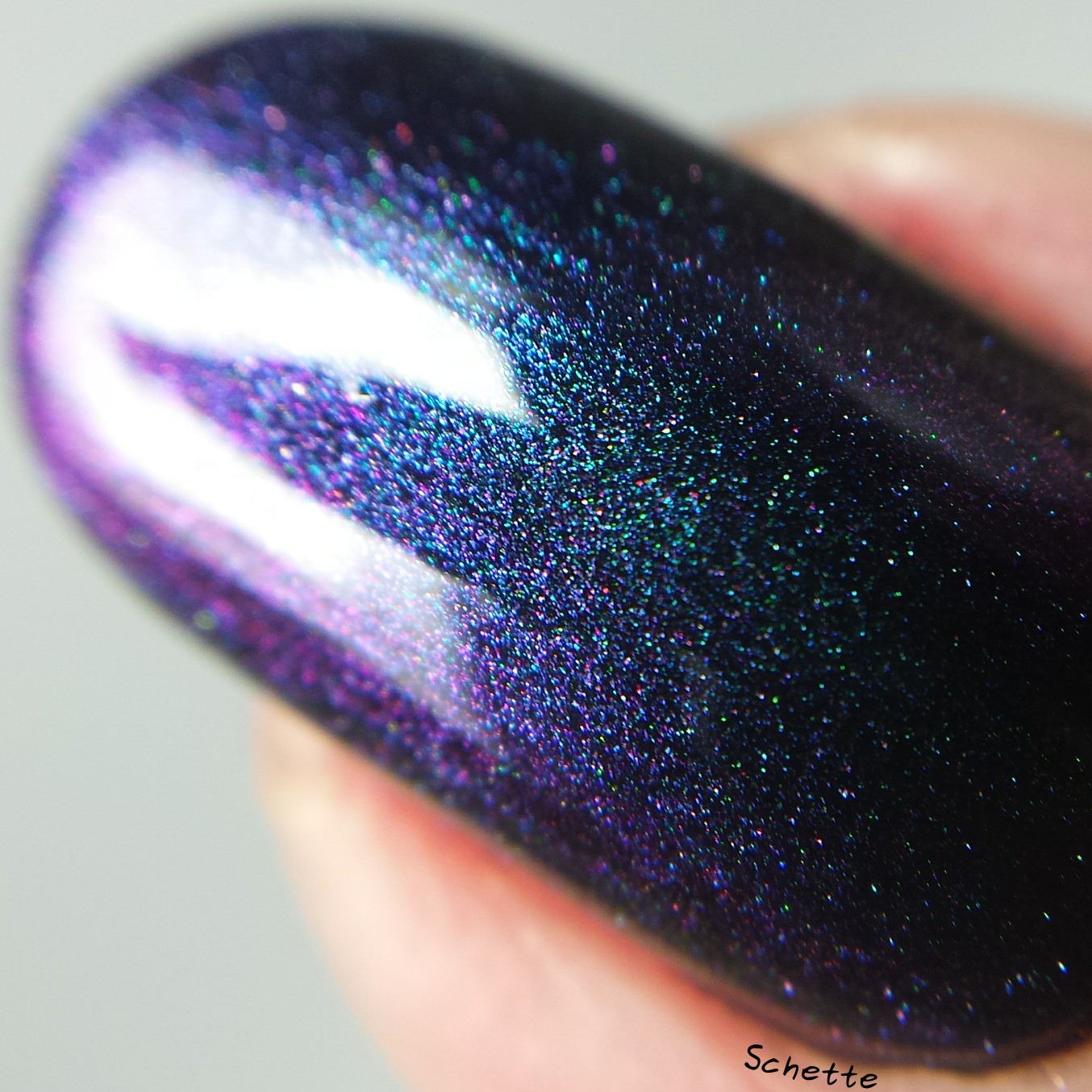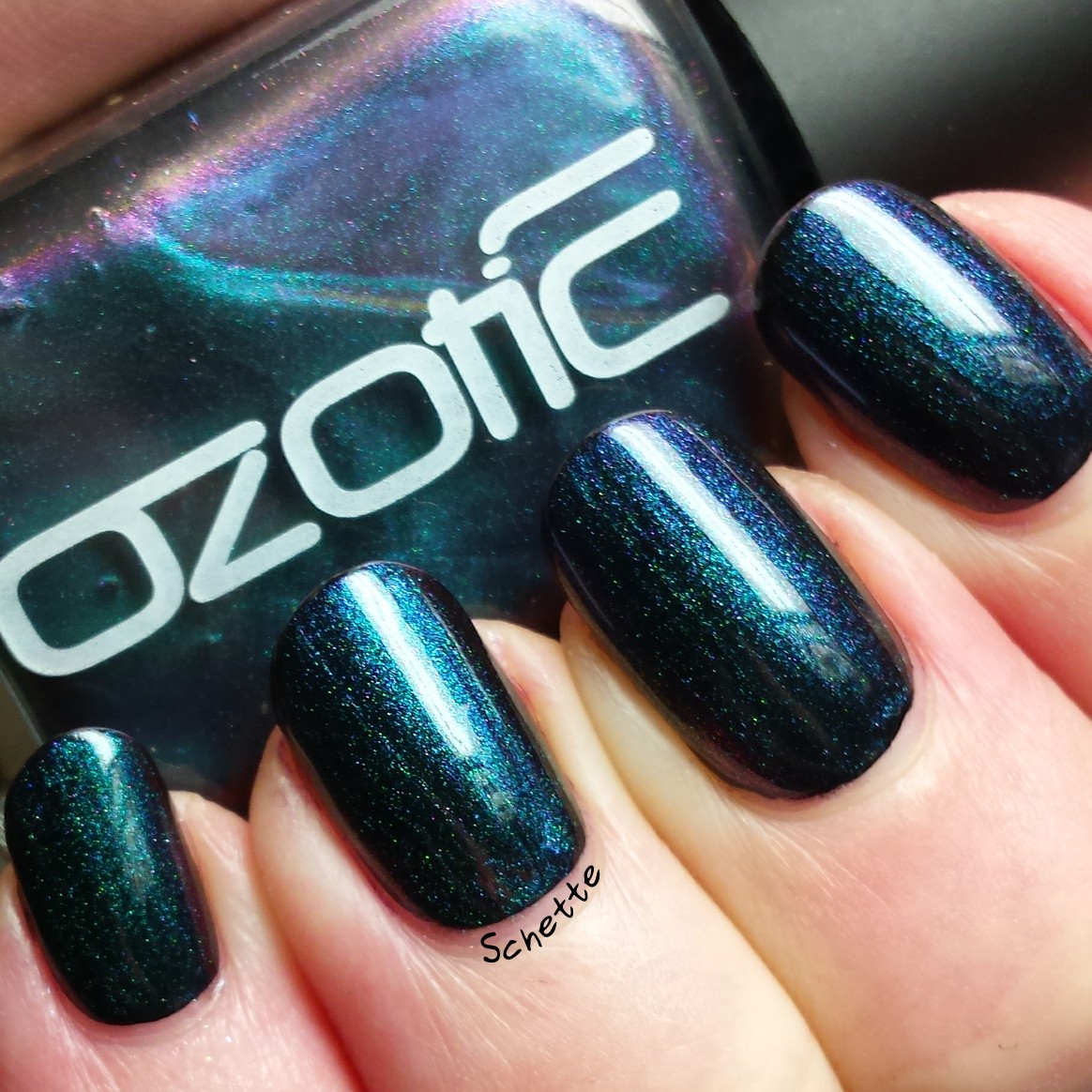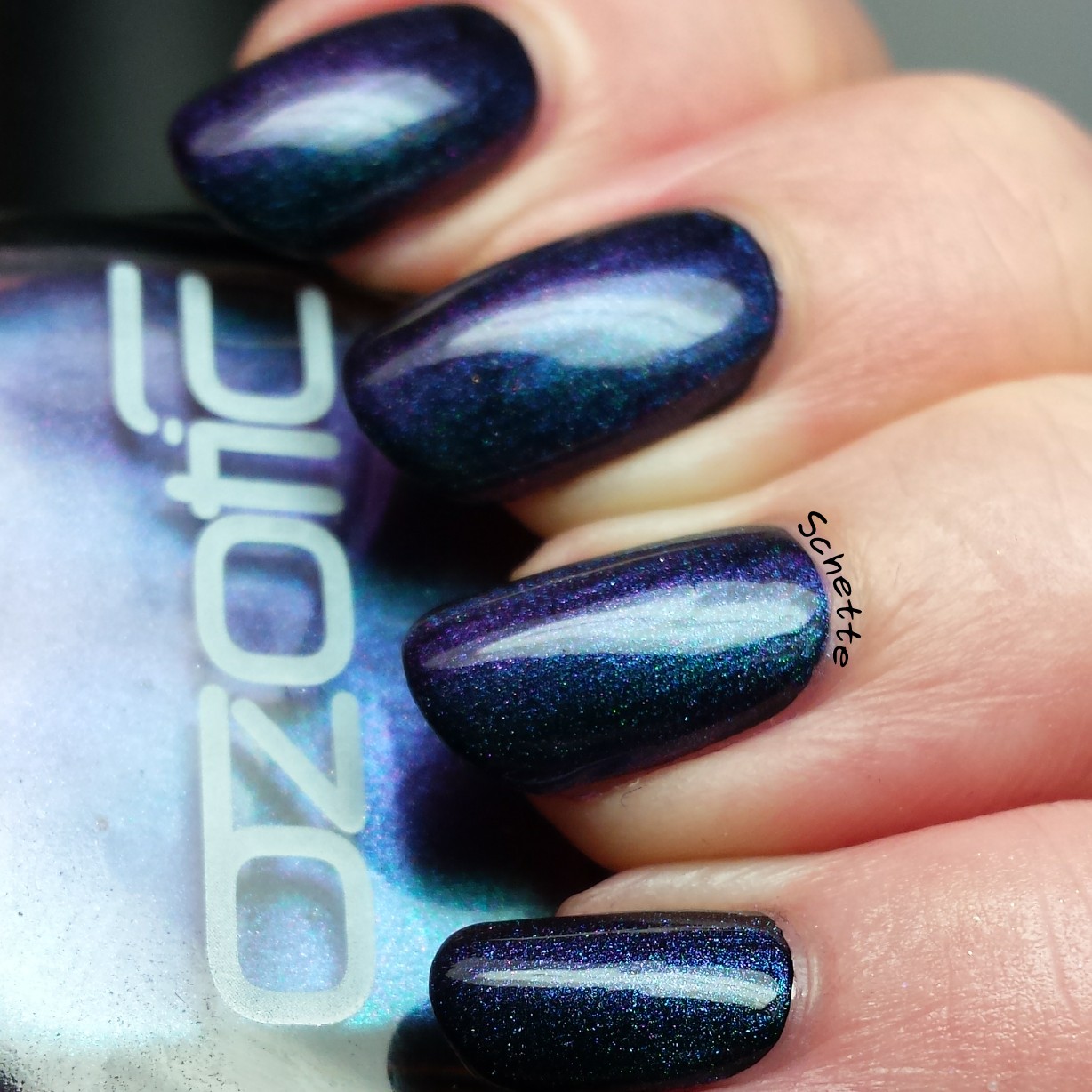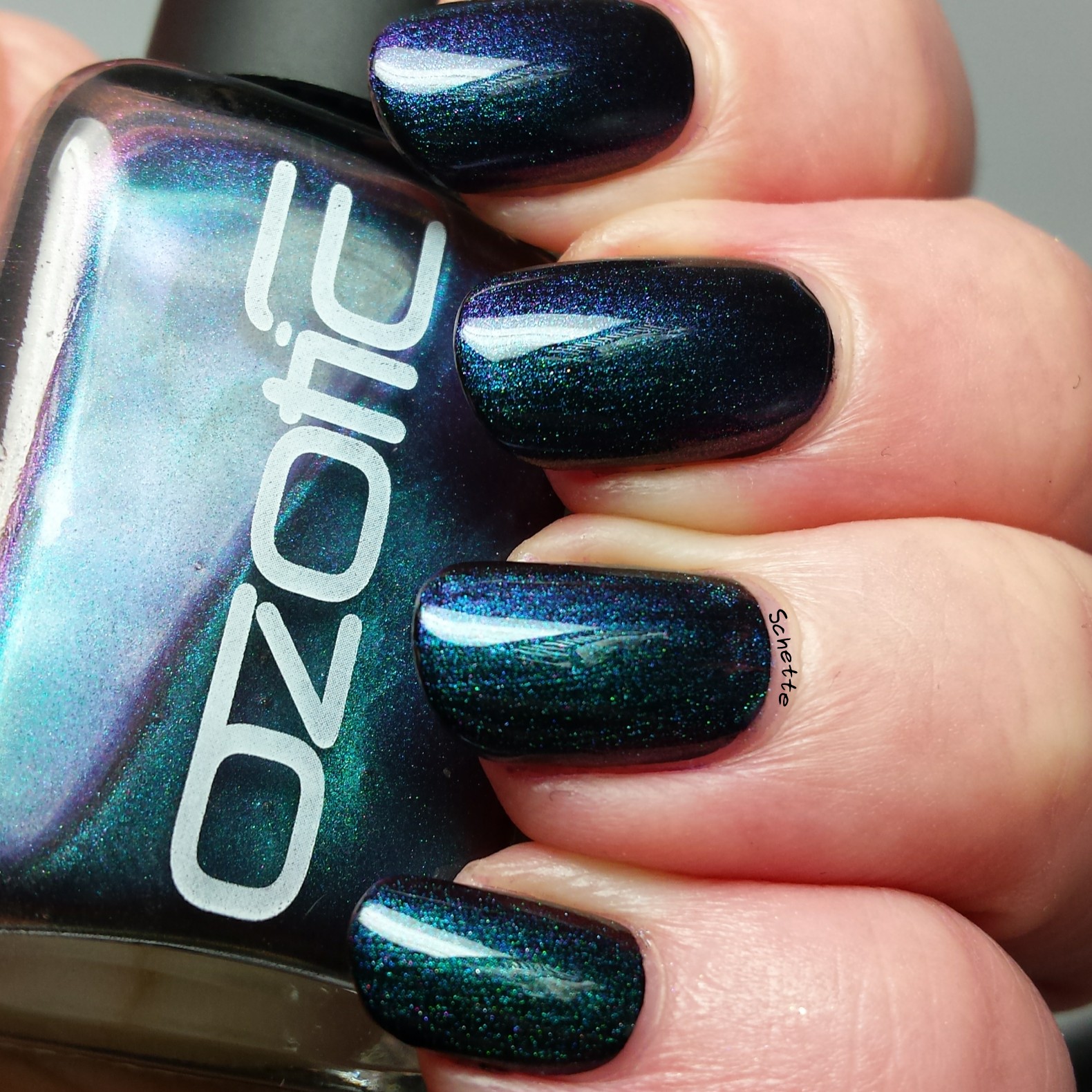 Oui, j'adore la transition de couleur !
Yes, I love the color transition !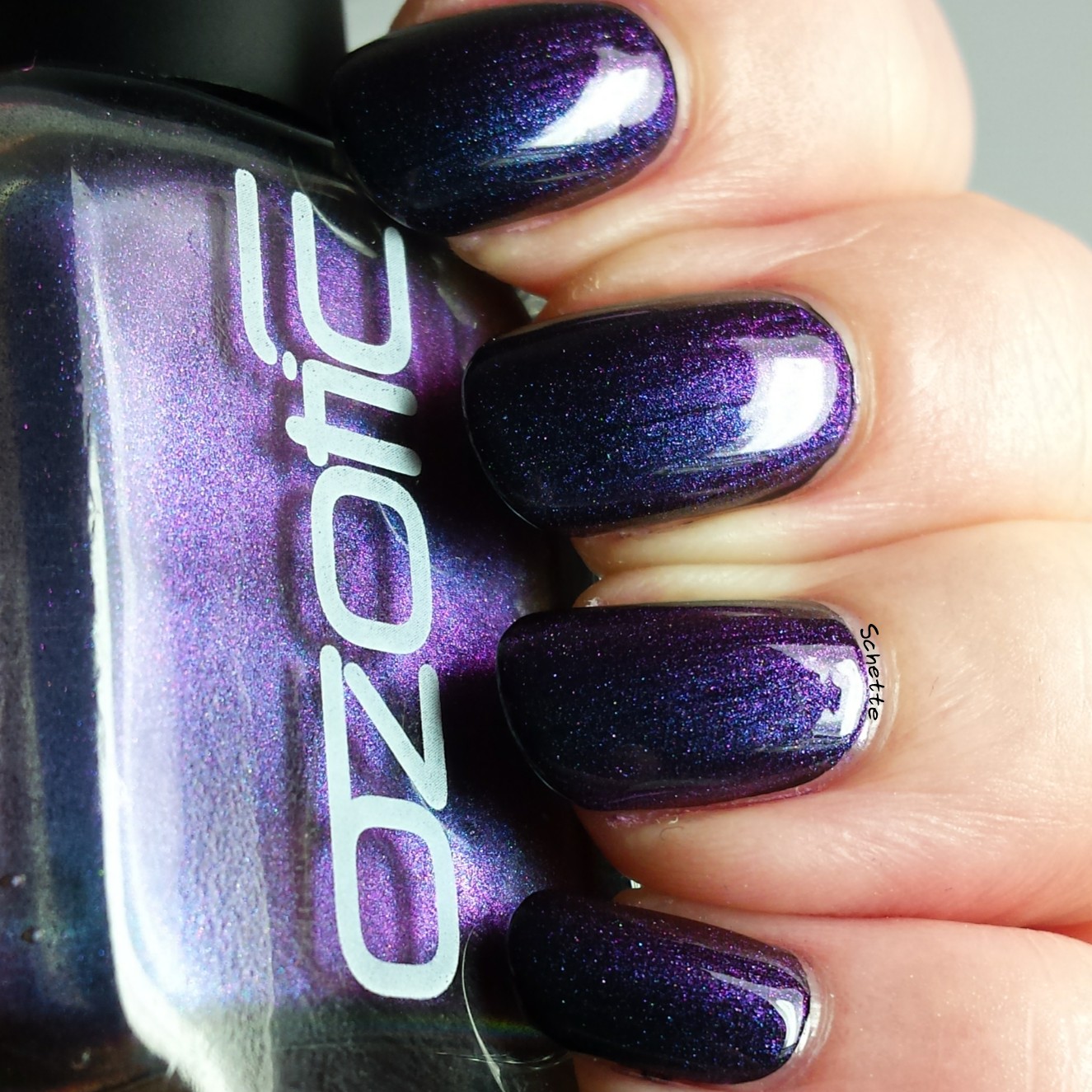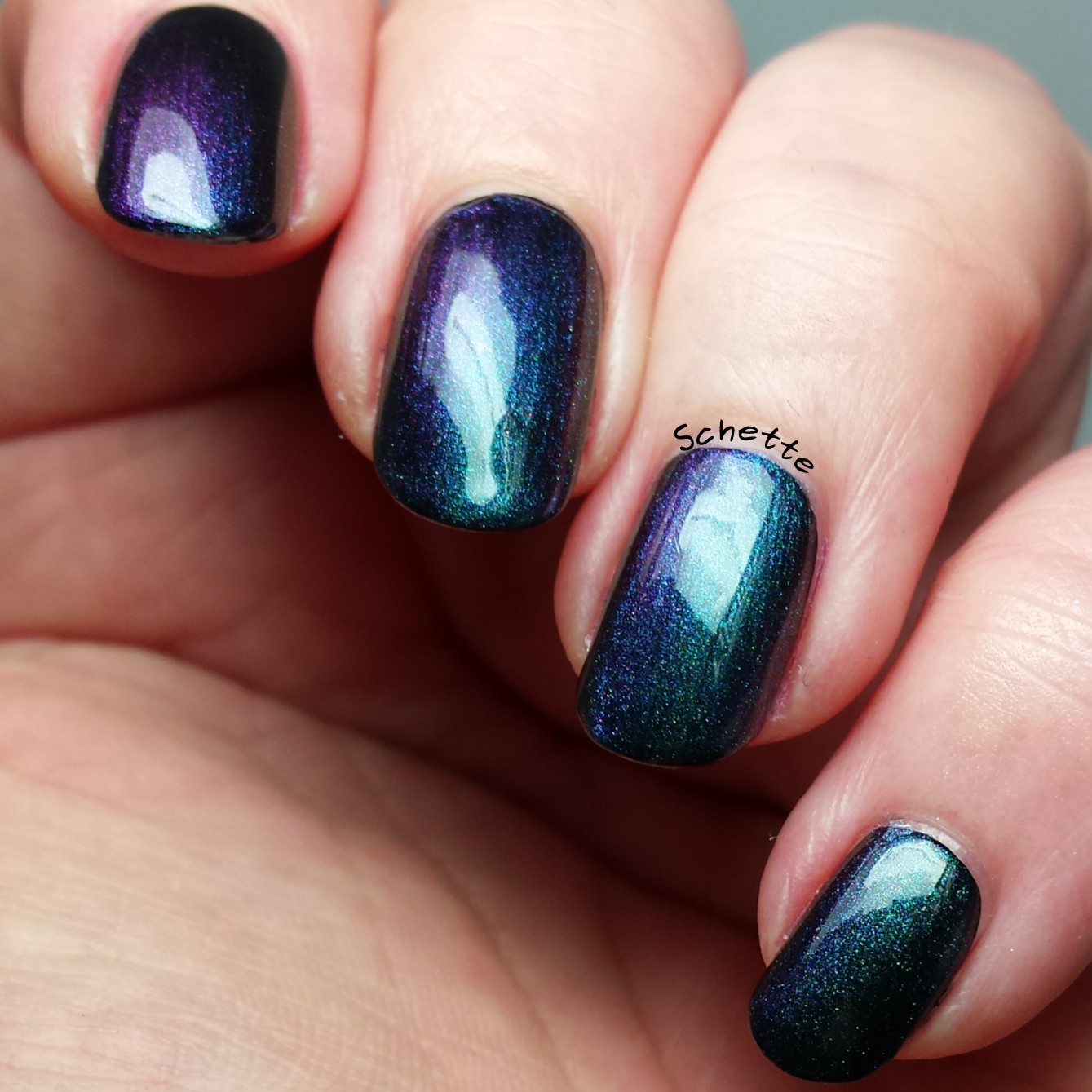 Toutes les transitions sur une photo !
All shifts in one picture !
Est ce que je vous ai dit que j'aimais ce vernis ?
Did I told you that I love this polish ?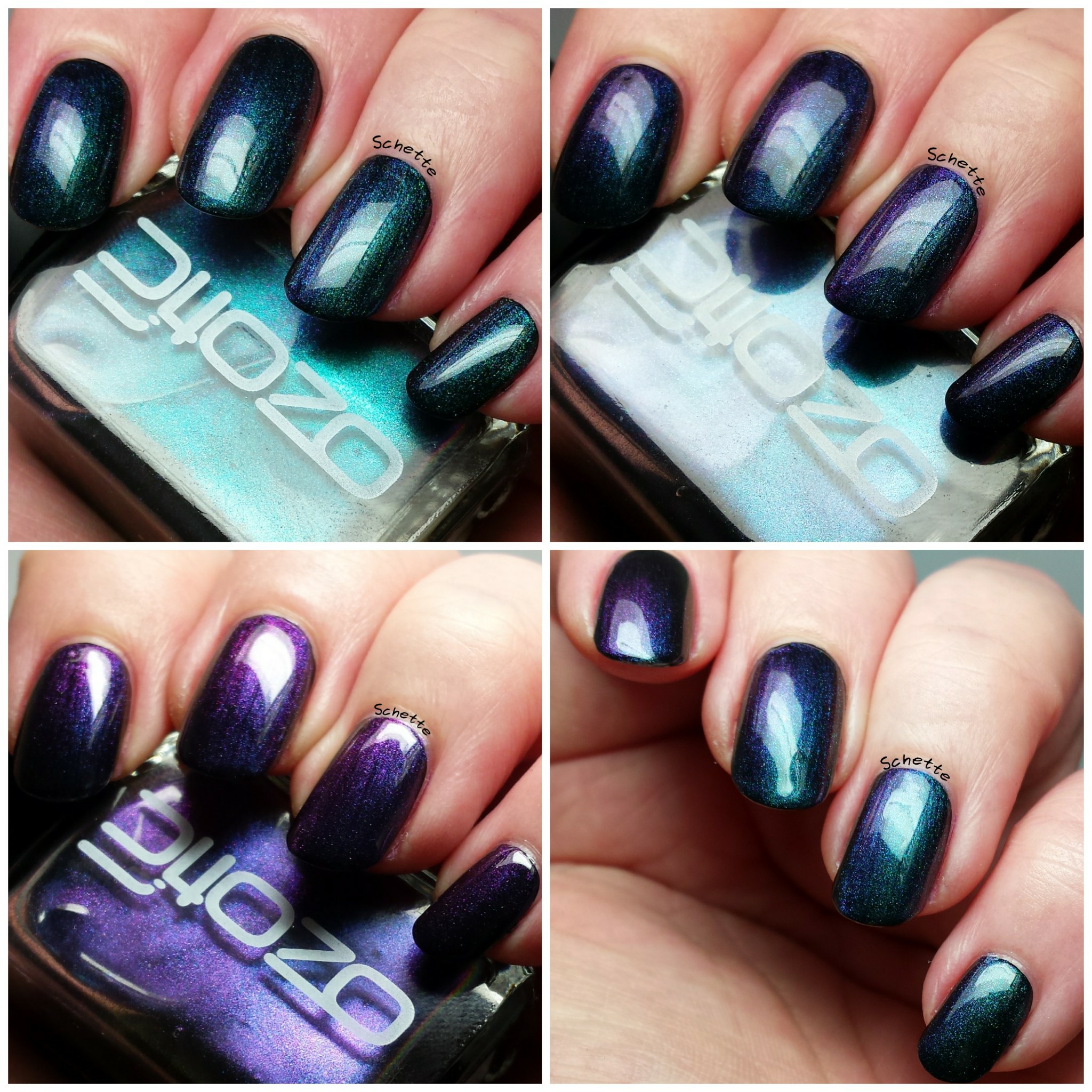 Bilan
Alors je suis vraiment très contente de ce petit essai, et j'ai hâte de voir ce que les copines vont faire !
Et vous, l'aimez vous le petit ? Et quel est votre plus vieux vernis non essayé ? Il serait temps de le porter, non ?
So, I'm very glad of this little try, and I can't wait what my friends are going to try !
What about you, do you like it ? And what is your oldest untried ? It might be time to wear it, isn't it ?
Schette, le 06 janvier 2016
Vous pourriez aussi aimer / You can also like :