Octopus Party Nail Lacquer - Death and taxes
Vous pourrez trouver cette marque sur la
boutique
.
You can find this brand on the shop .


BLOGGER DISCOUNT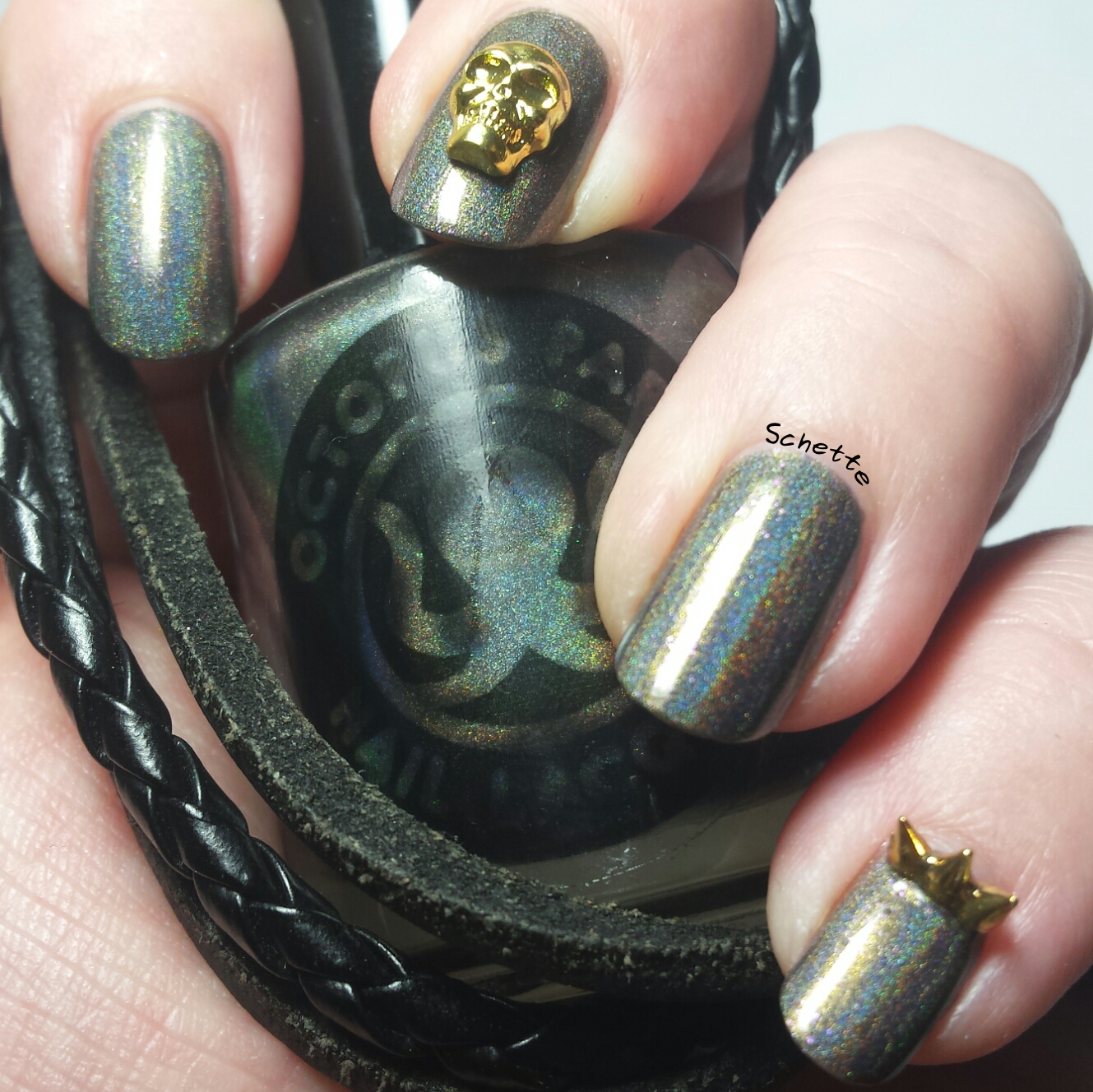 Nom: Death & Taxes
Color: ?
Price: $15
Disponibilté : 25 bouteilles - ce n'est pas une édition limitée.
Inclus : Deux (2) breloques gratuites de Daily Charme (valeur d'environ 5$)
Quand : 30 Novembre 2014 à 1 PM EST (19h heure de Paris)
Name: Death & Taxes
Color: ?
Price: $15
Availability: 25 bottles - not limited edition
Included: Two (2) free charms from Daily Charme (approximately a $5 value)
When: November 30th, 2014 @ 1 PM EST

Death and taxes est un vernis très joli et très complexe. C'est une base marron, avec du holo doré et des spakles roses. Ca lui donne plusieurs visages. Je trouve que c'est une vraie réussite ! Pour commencer, regardons le vernis seul. Il est posé en deux couches, avec top coat.
Death and taxes is a very pretty and complex polish. It's a brown base, with golden holo and pink sparkles. It gives the polish sereval faces. I find it's a true success. So first let's see the polish alone. It's worn in two coats, with top coat.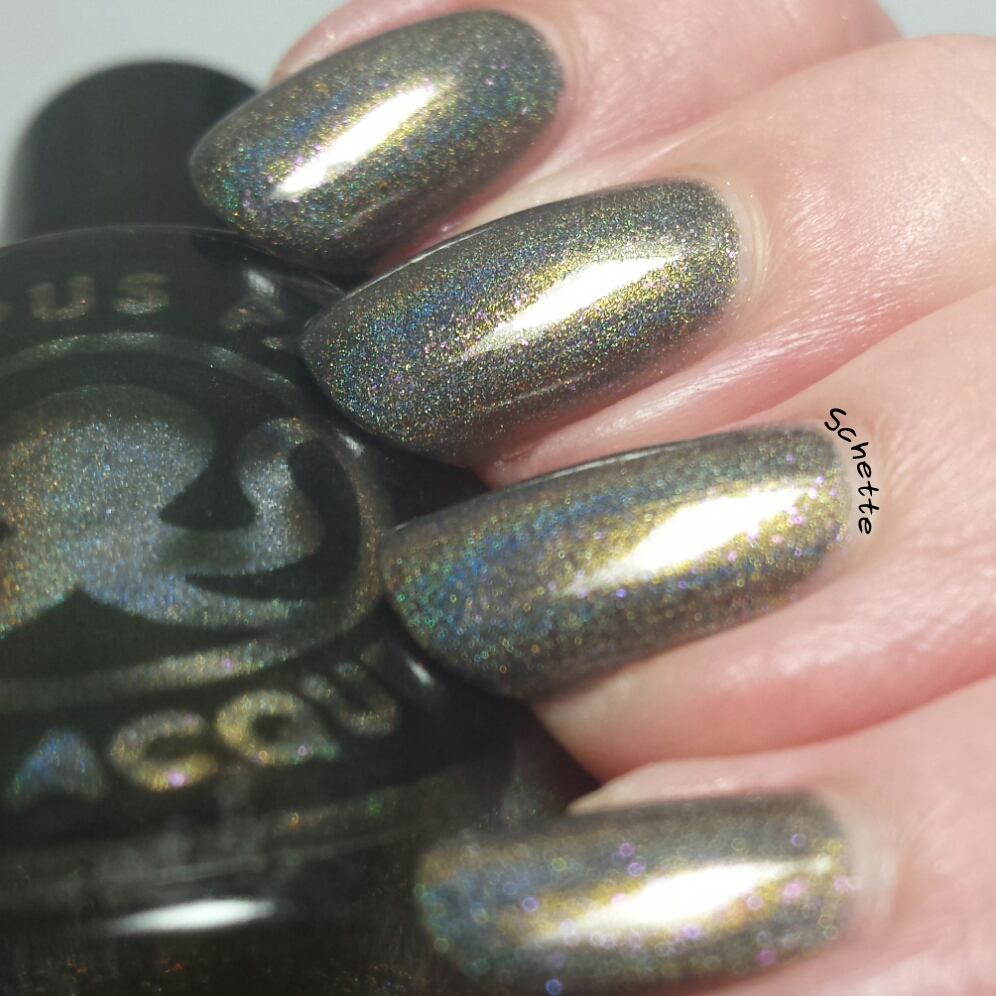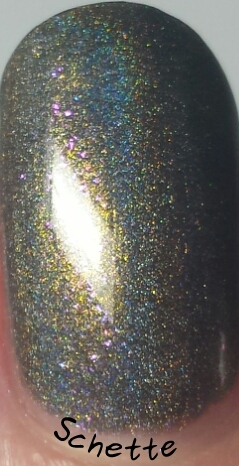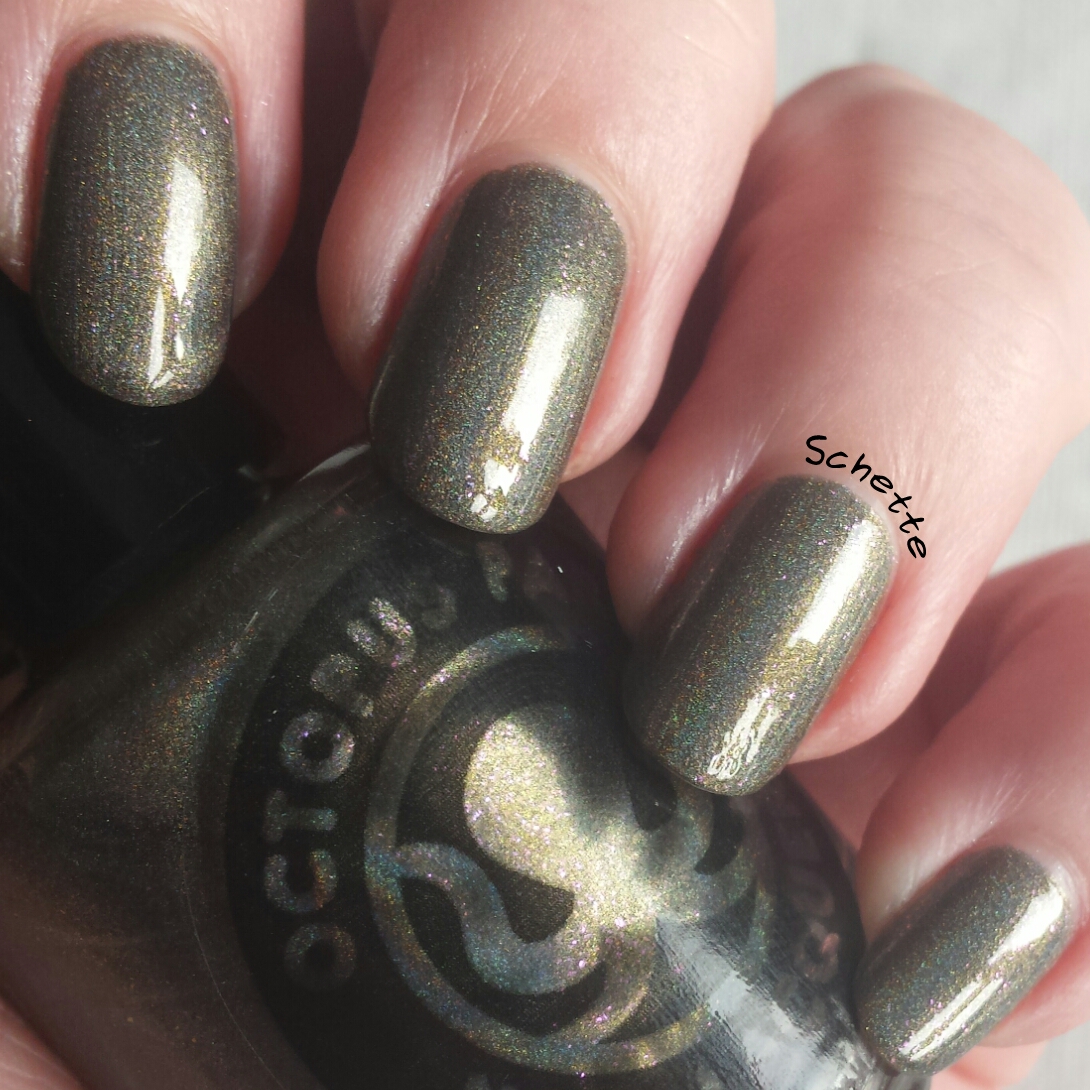 A l'ombre, on voit parfaitement le reflet doré du holo.
With shade, we can really see the golden reflect of holo.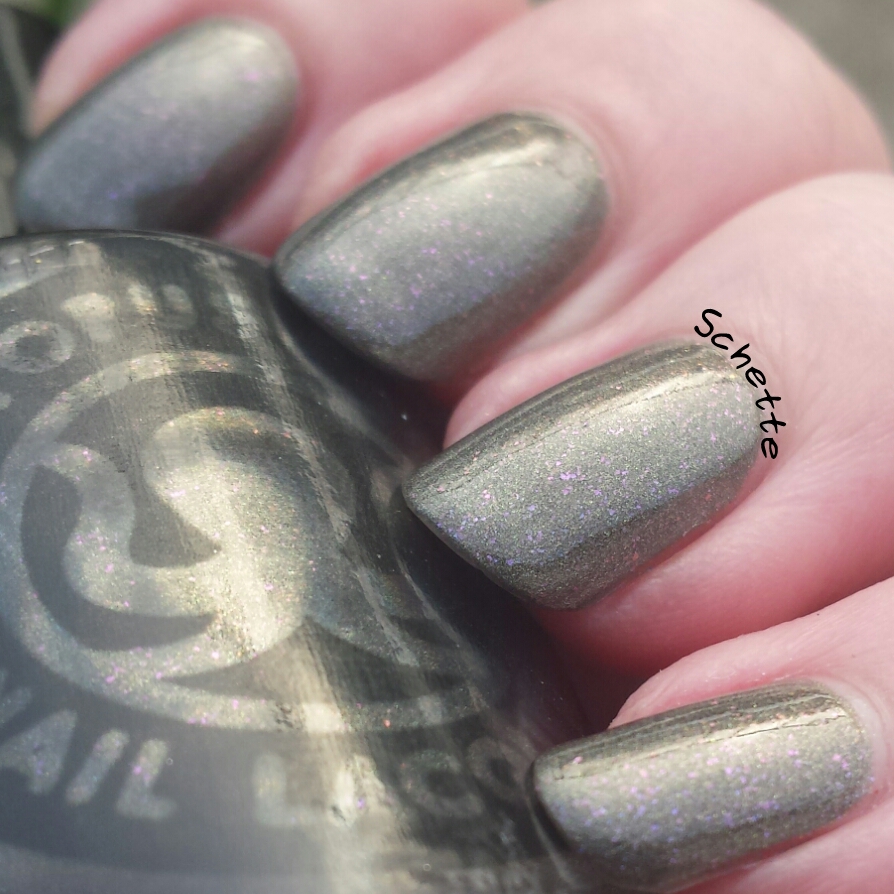 Hum hum .... oui, alors je vous présente mon swatch avec du soleil. Comme vous pouvez le voir le soleil ne m'a pas beaucoup aidé. On va dire que c'est une photo parfaite pour voir les spakles roses en fait :)
Hum hum .... yes, so in fact, let me introduce the swatch with sun. As you can see, sun was not very cooperative.... But I would say this picture is perfect to see the pink sparkles :)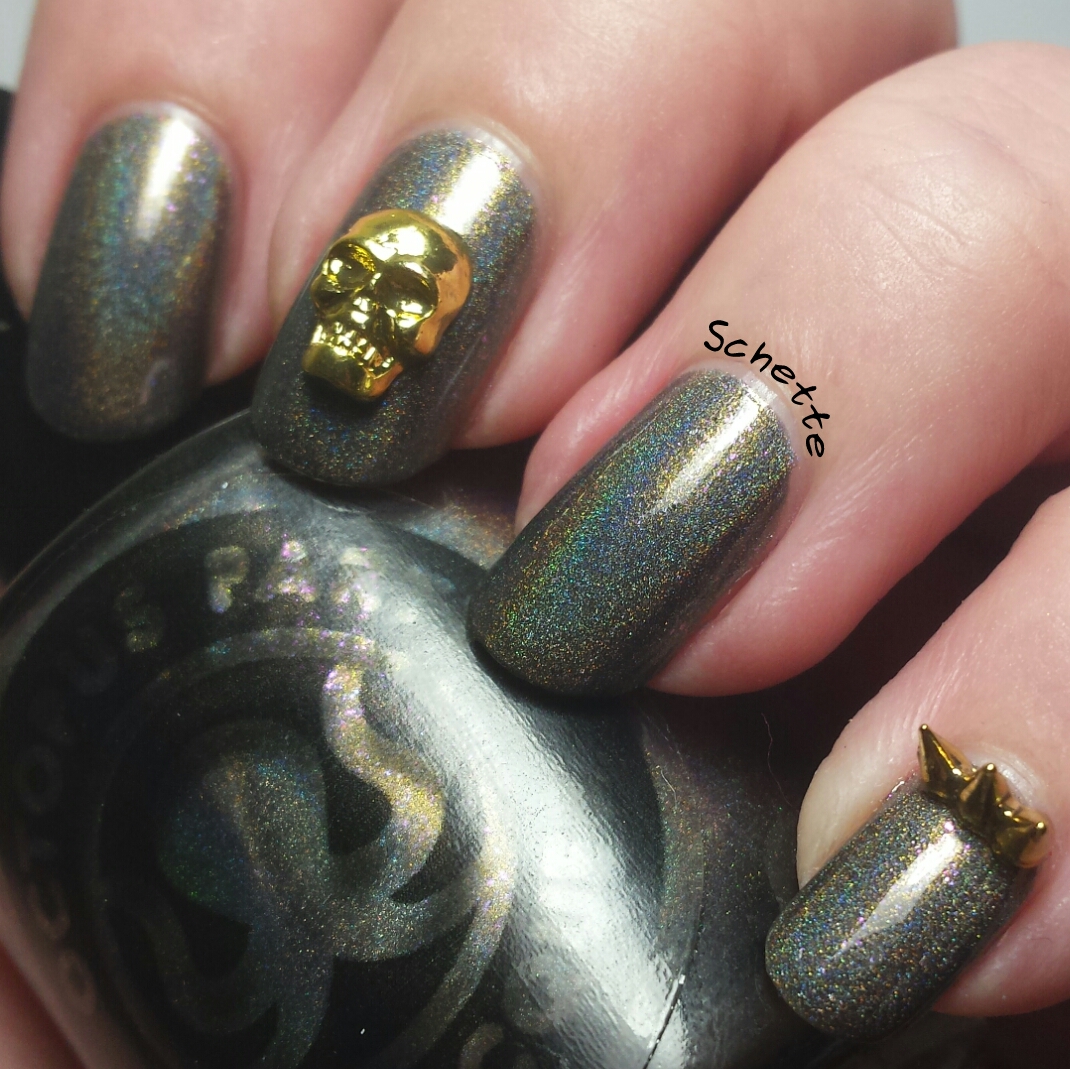 Pour appliquer les breloques j'ai attendu que mon vernis soit bien sec et j'ai posé une couche de top coat. J'ai immédiatement appliqué les breloques dessus et hop ca a tenu !
To apply the charms, I wait until the polish was completly dry then I apply another layer of top coat. I immedialy put the charm on it and it glued !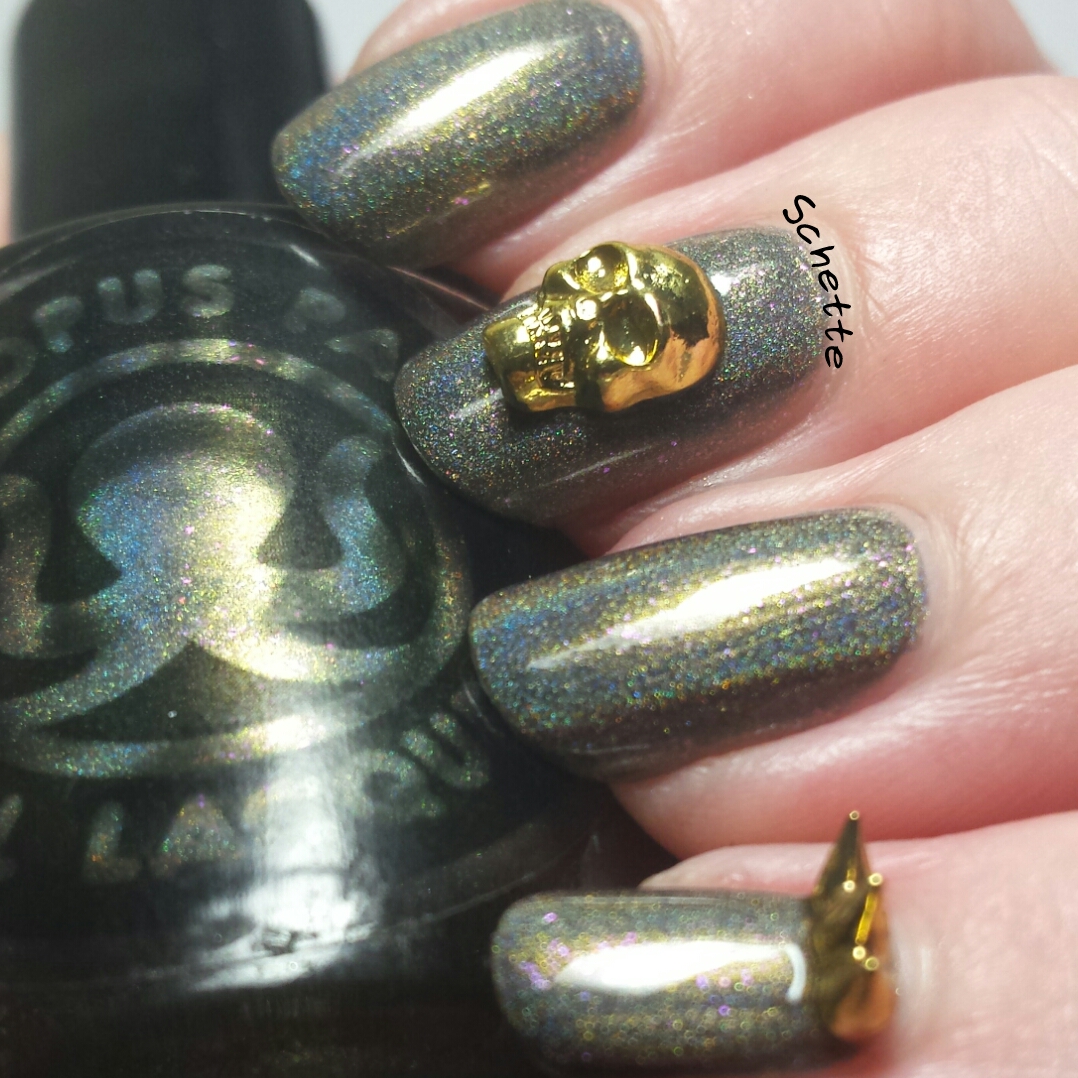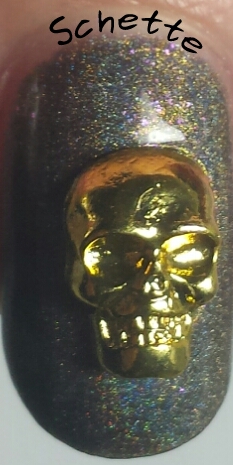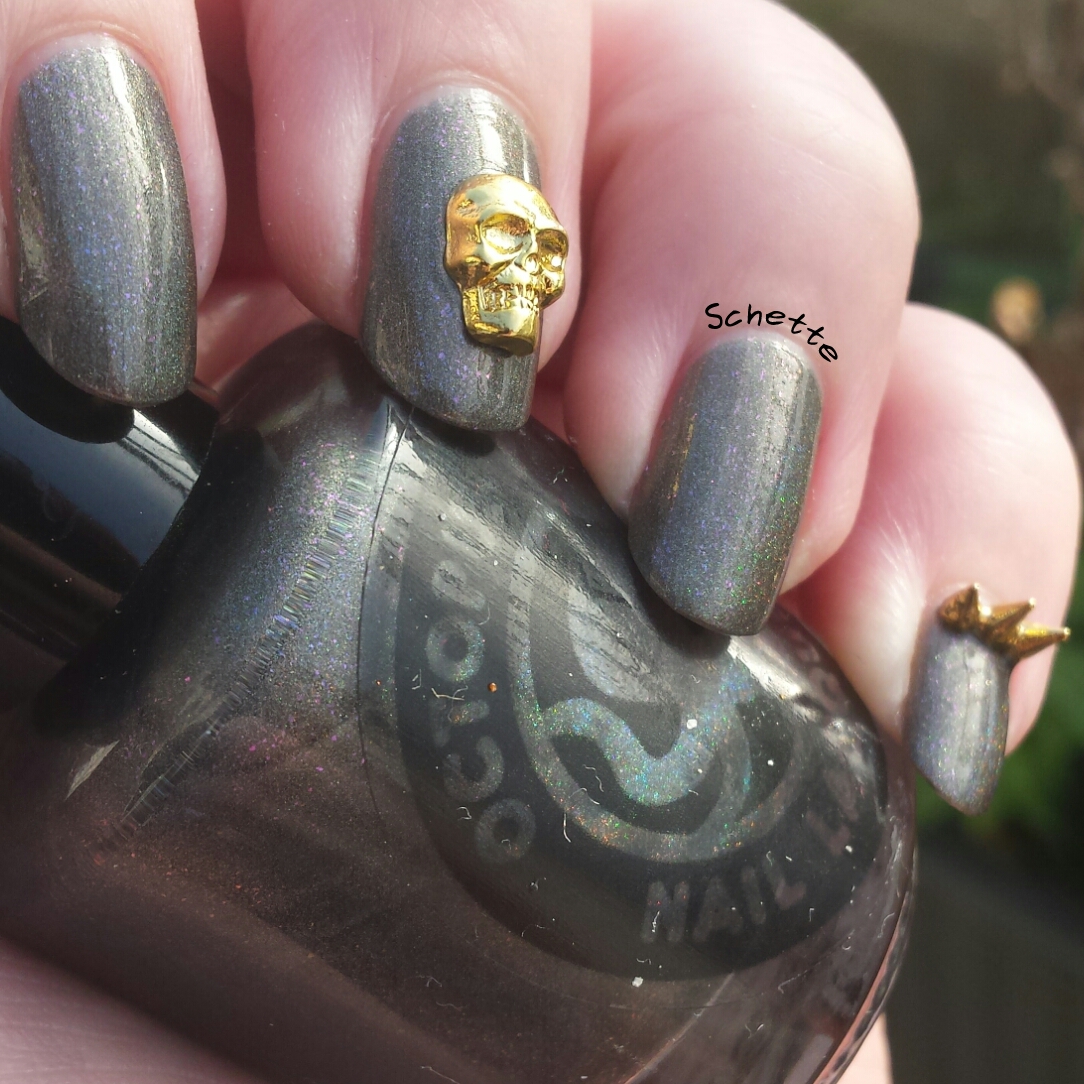 Comme précédement, ceci devait être le vernis au soleil, mais c'est plutot son rendu à l'ombre...
Like previously that was suposed to be the sun picture.... but it's more how it looks in shade
Pendant 3 secondes, j'ai eu un éclair de soleil. Voici donc le vernis au soleil !
I got sun for 3 secondes ! So I can capture the georgousness of the polish with sun !
Bilan
Comme toujours, le vernis se pose admirablement bien, sèche le temps de se retourner et à une tenue parfaite. Foncez ;)
As usual, the polish is very smooth to apply, dries very fast and stay forever on the nails (well not forever for real, you understand me). Don't miss it :)
Schette, le 21 novembre 2014
Vous pourriez aussi aimer / You can also like :