Octopus Party Nail Lacquer - My Kingdom for Glitters
This polish is an excluive from
My Kingdom for Glitters
who is a stocklist of the brand. You can also find others Octopus polish on the
shop
.
PERSONAL PURSHASE
Pour commencer, je voudrais vous parler de la boutique. Elle a ouvert il y a quelques semaines (fin novembre il me semble), et elle attire toute mon attention, car elle stocke trois de mes marques préférées : Glittering Elements, Eat Sleep Polish et Octopus.
Elle a aussi l'avantage de permettre une livraison en Europe qui ne coute pas 17 euros, et ça j'aime.
Le petit paquet est tout mignon, enrobé dans un papier noir, plein de paillettes retenues par un tulle rose qui tient avec une jolie bague ressemblant à celle du logo de la boutique. Bref, c'est tout mignon.
To start, I would love to speak about the shop. It opened a few weeks ago (I think it was end November), and it has all my attention since it is the stocklist of 3 of my favorites brands : Glittering Elements, Eat Sleep Polish and Octopus.
It also have the advantage to allow a shipping to Europe that do not cost 17 euros, and I love it.
The little package is too cute, wrapped in a black paper, full of glitter in a pink tulle that went with a cute crown ring reminding the shop's logo. Anyway, that's super cute.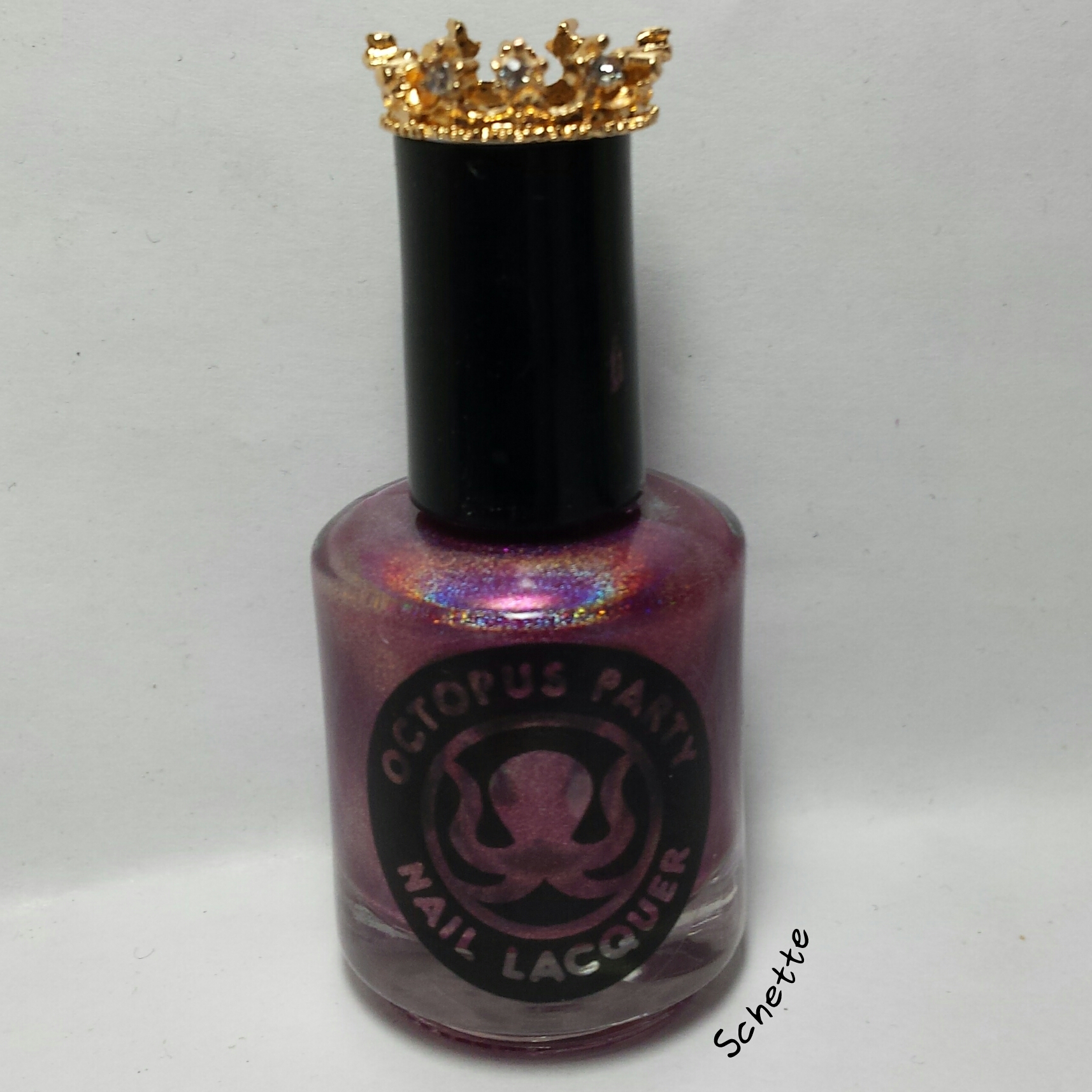 Bon, revenons en au vernis !
So, let's see the polish !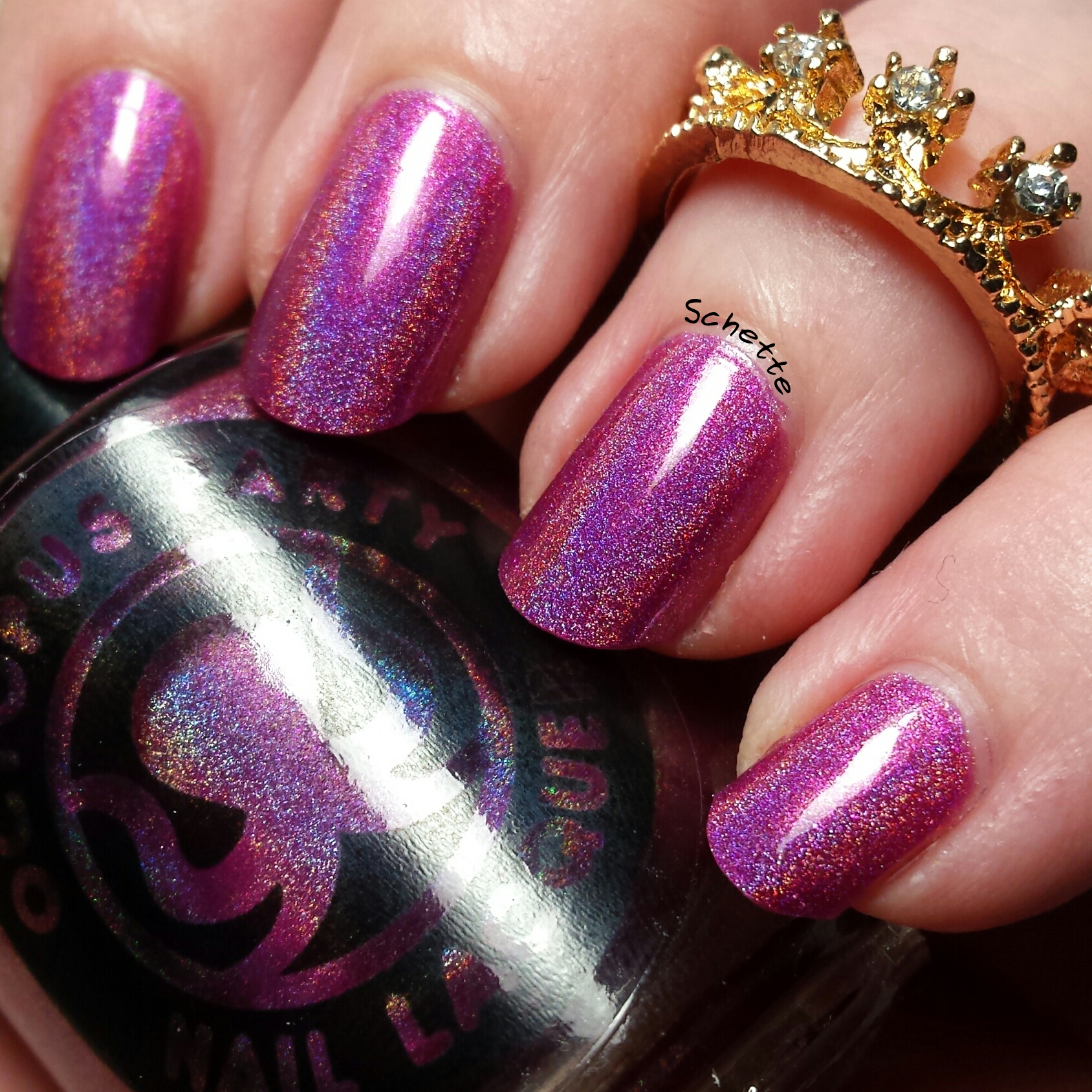 C'est un très joli rose holographique. J'aime beaucoup cette couleur, parce que ce n'est pas des tons que Dave à l'habitude de faire. Je remercie vraiment Sabine, propriétaire de My Kingdom for Glitters, d'avoir demandé ce vernis. Je le porte en deux couches, et j'ai réutilisé la bague qui était incluse dans le paquet. Trop mignon, n'est ce pas ?
It's a really pretty pink holographic. I really enjoy this color, because it's not what Dave use to create. I really thanks Sabine, the owner of My Kingdom for Glitters, to asked for such a wonderfull shade. It's worn in two coats with top coat, and I reuse the ring that was in my package. Too cute, right ?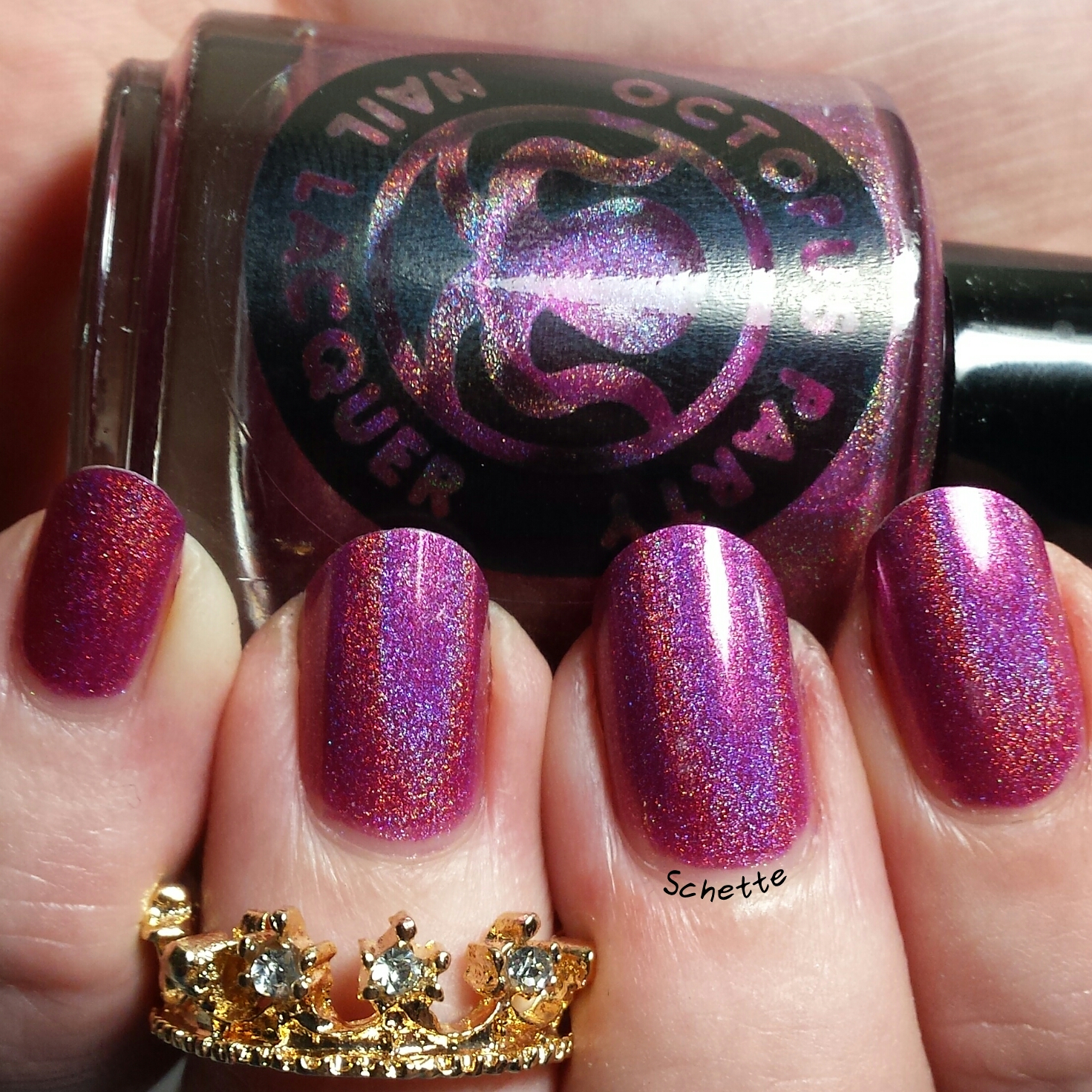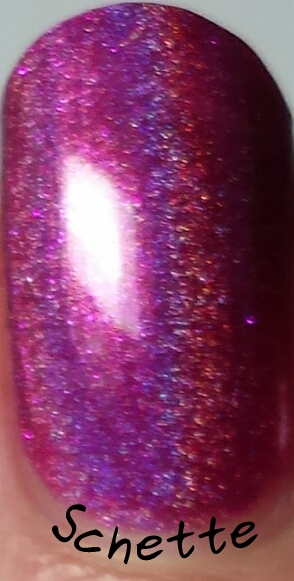 Bilan
Encore un sans faute pour cette marque qui fait battre mon coeur depuis un petit moment. Je pense que l'histoire d'amour n'est pas prête de se terminer (et j'ai oublié de vous parler du séchage : ultra rapide, comme d'hab).

Et vous, aimez vous ce rose ? Que pensez vous du fait d'avoir la petite bague dans toutes les commandes ? Je trouve que c'est le petit plus qui fait la différence, pas vous ?
Autre question : que pensez vous de la nouvelle présentation, avec une bulle par langue, est ce que cela vous paraît plus clair ?
Once again, everything is perfect for this brand that made beat my heart for a little while. I think that the love story only begins (and I forgot to speak about the dry : super fast, as usual)

What about you ? Do you like the pink ? What do you think of the little ring included in each order ? I find that the detail that made the difference, isn't it ?
The last question : what do you think of the new presentation, with a frame per language, is it more clear that way ?
Schette, le 29 décembre 2014
Vous pourriez aussi aimer / You can also like :