Octopus Party NL - Flood Brother
Vous pourrez trouver cette marque sur la
boutique
.
You can find this brand on the
shop
GIFT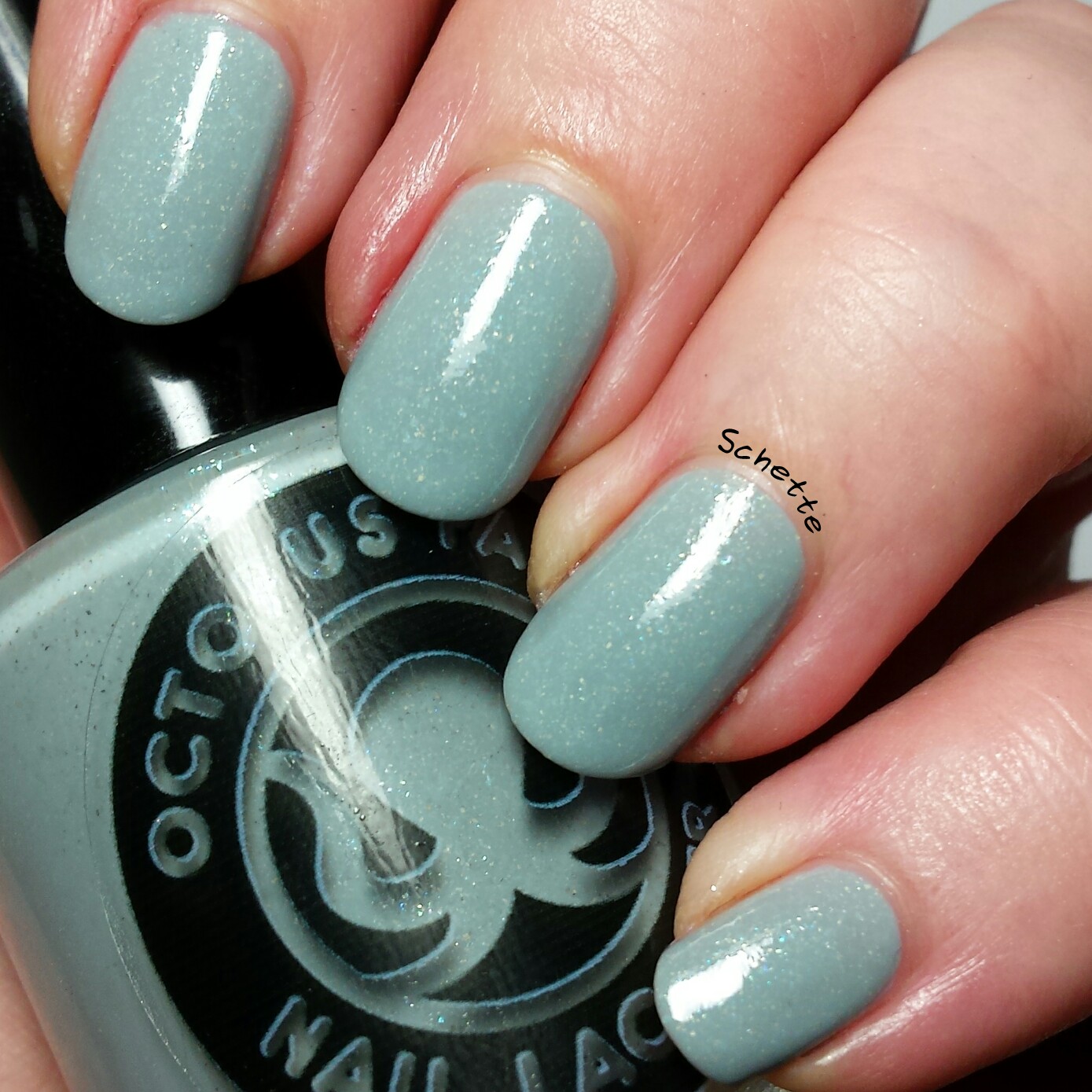 Faisant partie du Duo du Sang de la Vie, Flood Brother est un bleu grisé crème avec des flakies allant du vert au bleu en passant par le bleu clair, ainsi que des flakies blanches et argentées. Oui, Juste ça :) Et je peux vous dire que c'est à couper le souffle. Je l'ai posé en deux couches plus top coat. Le finish est légèrement mat, donc si vous voulez un effet bien brillant, n'oubliez pas le top coat :)
Part of the Le Duo du Sang de la Vie, Flood brother is a dusty medium blue cream with green shifting flakies, blue and aqua sparks, metallic silver and white flakies . Yeah ! Jus this ! And this is a stunner ! I worn it in two coats plus top coat. The finish is slightly mat, so if you want a shiny finish, don't forget the top coat :)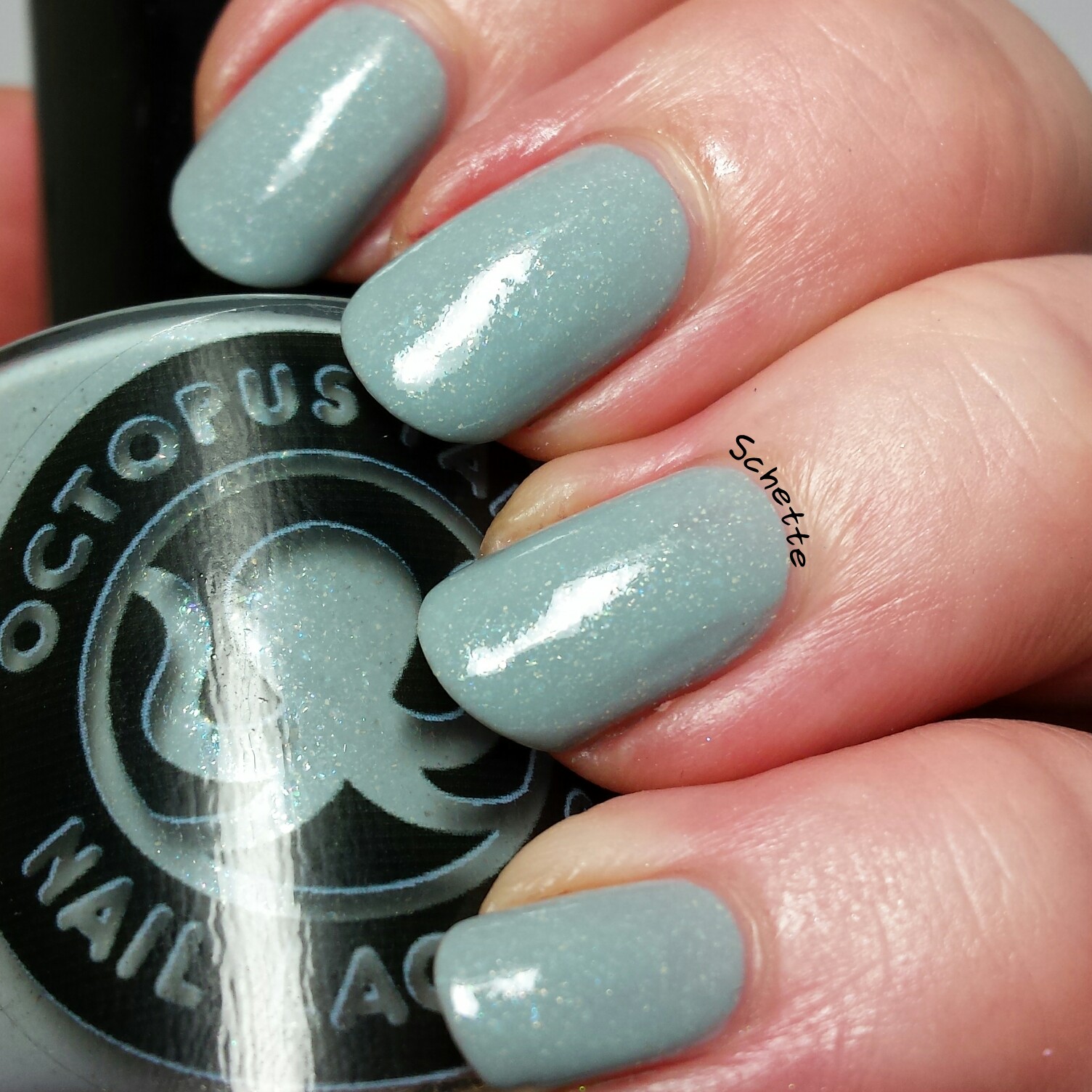 Bilan
C'est toujours un plaisir d'avoir de nouveaux Octopus. Dave travaille toujours à merveille les couleurs et on obtient toujours un vernis à couper le souffle. Une mention spéciale pour les noms en français, moi j'aiiiiime !
That's always a pleasure to try new Octopus. Dave always work to perfection the colors and the result is always a stunning polish. A special mention for the french names, I looooove !
Schette, le 21 avril 2015
Vous pourriez aussi aimer / You can also like :