NVR ENUFF : Equinox, Blackberry Wine, Unicorn Tears
PERSONAL PURCHASE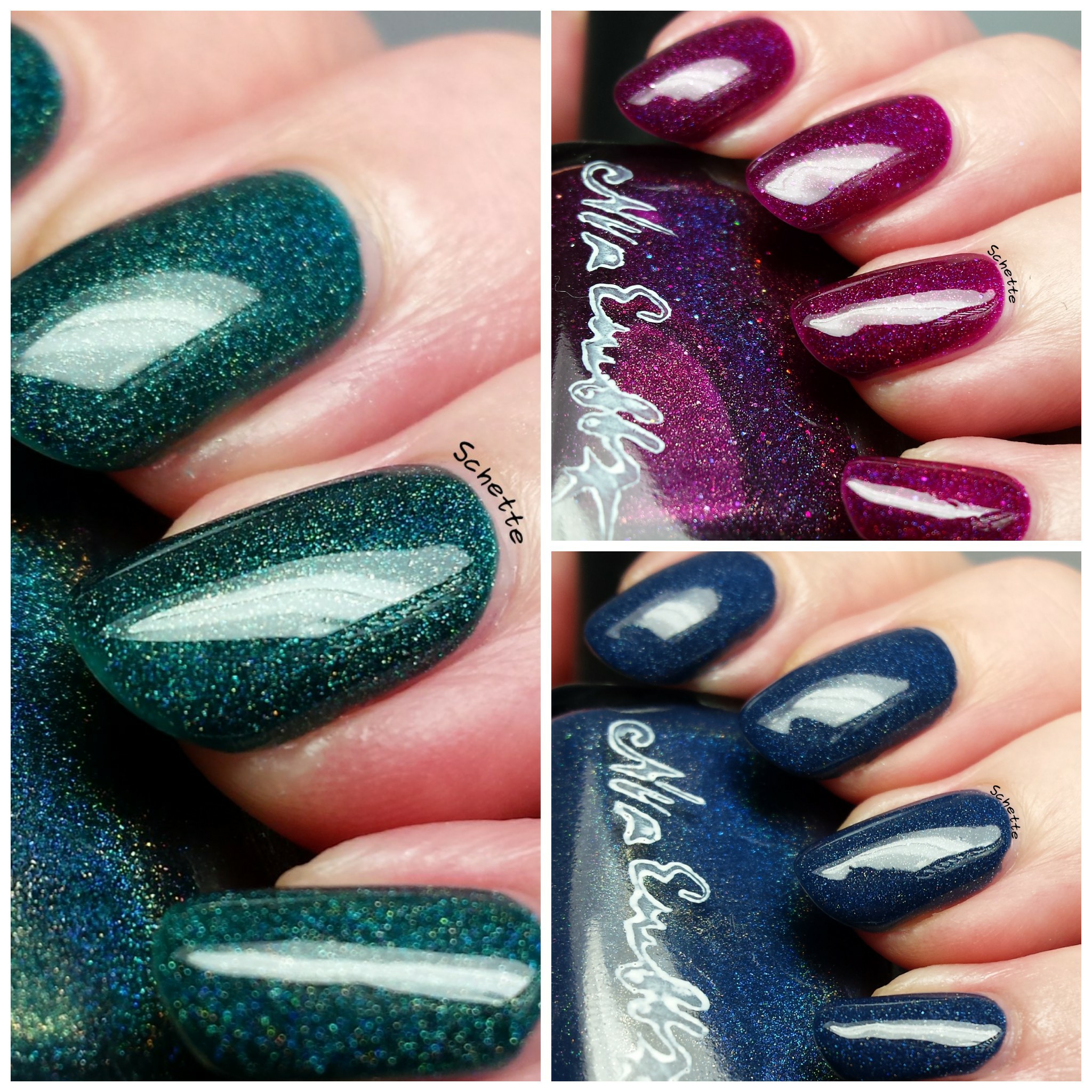 Nail Whisperer
m'a permis de découvrir la marque NVR ENUFF. Voici trois vernis appelés Equinox, Blackberry Wine et Unicorn Tears.
Nail Whisperer
allows me to discover the brand NVR ENUFF. Here are three polish called Equinox, Blackberry Wine and Unicorn Tears.
Equinox est mon préféré, c'est un vert super holo à halo bleu. Il est vraiment magnifique ! Porté en deux couches, plus top coat.
Equinox is my favorite, this is a green super holo with blue halo. It's really magnifique ! Worn in two coats, with top coat.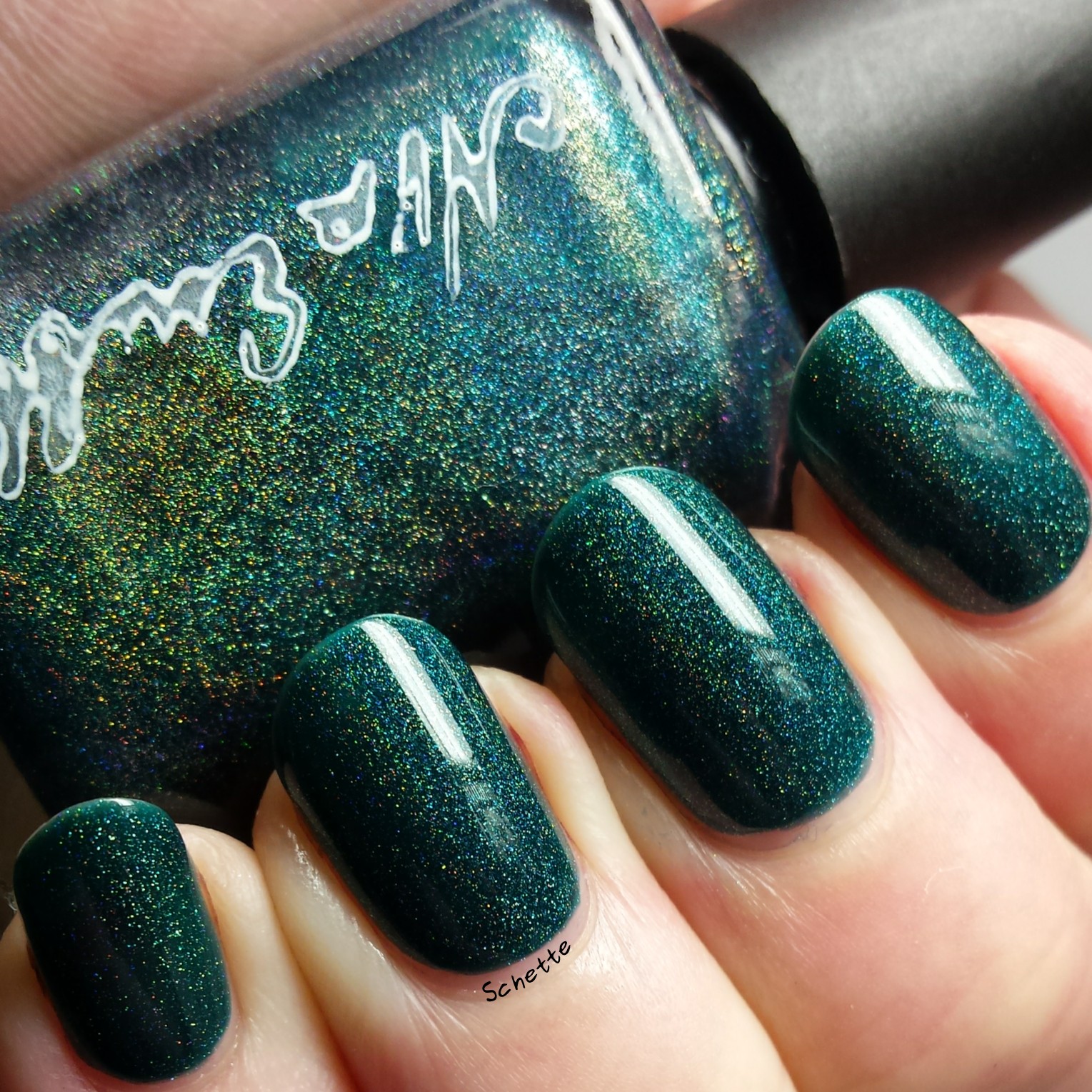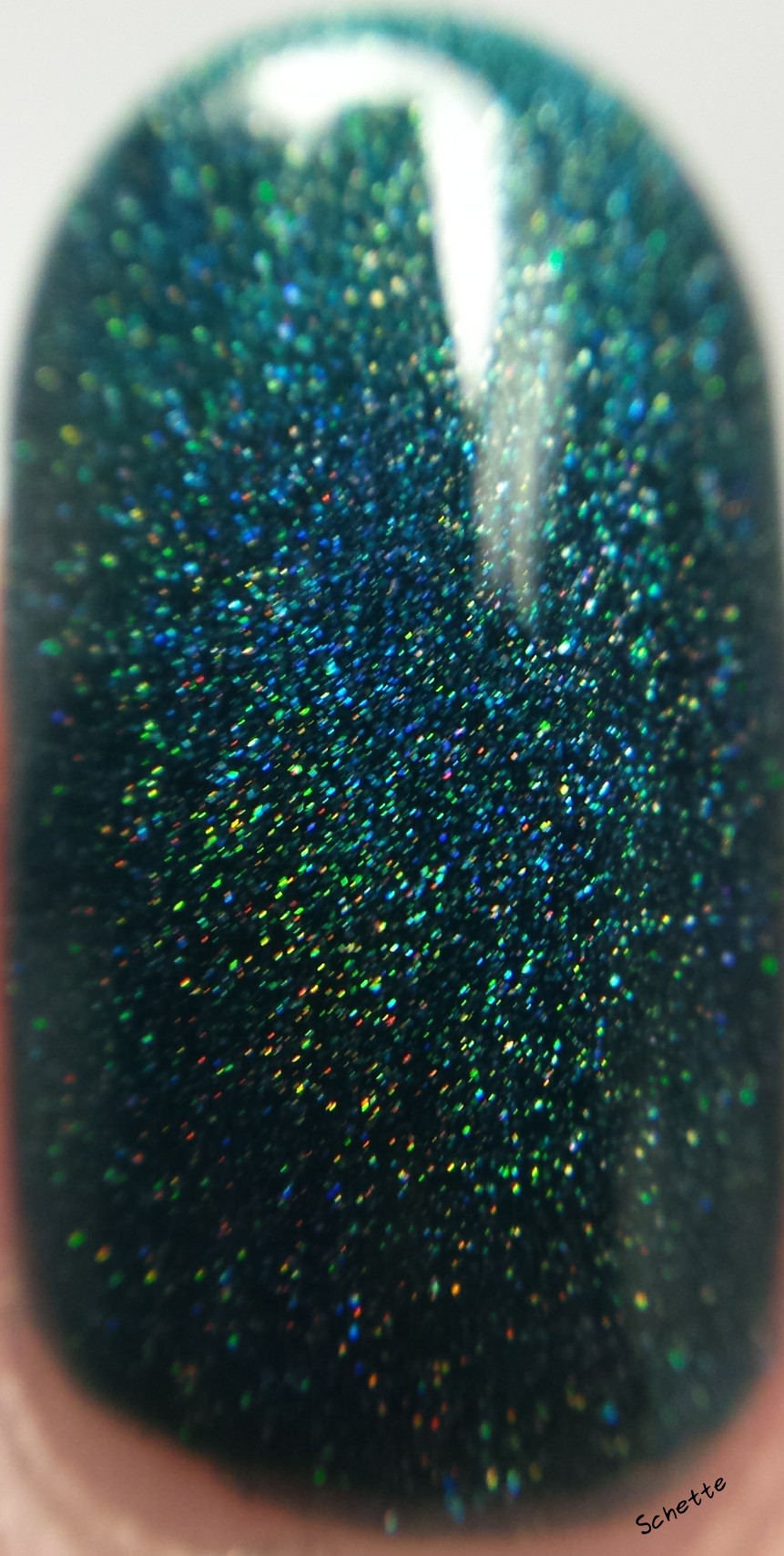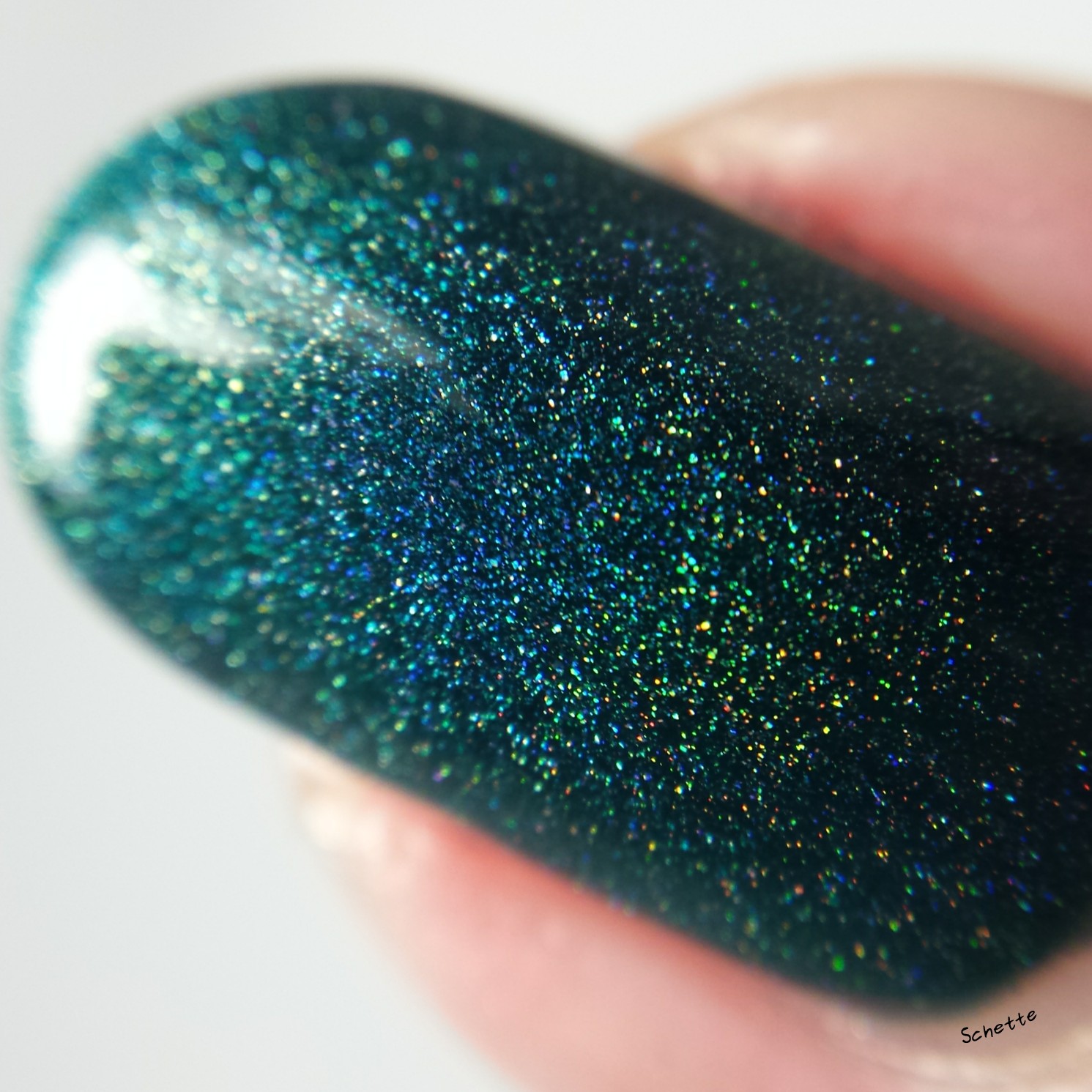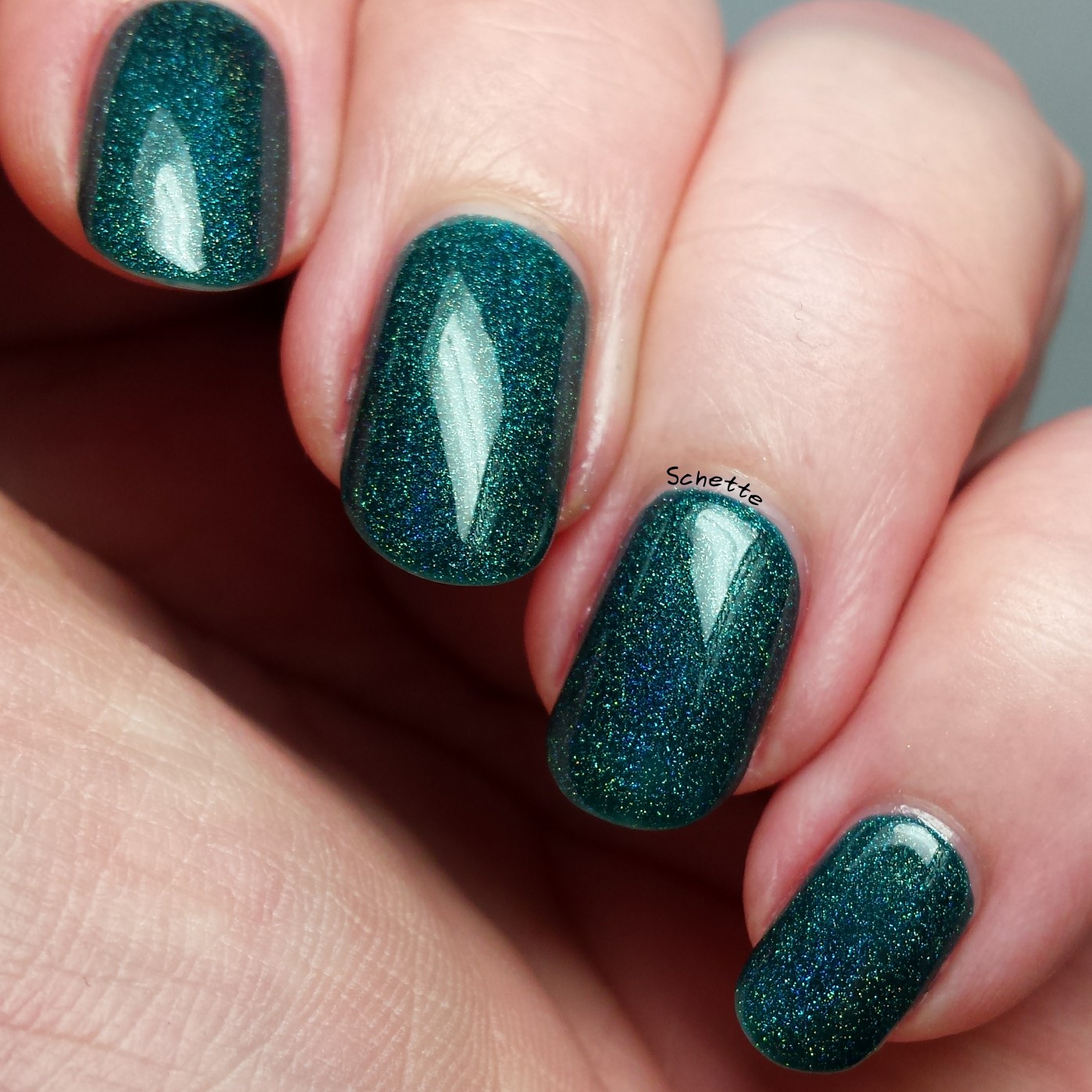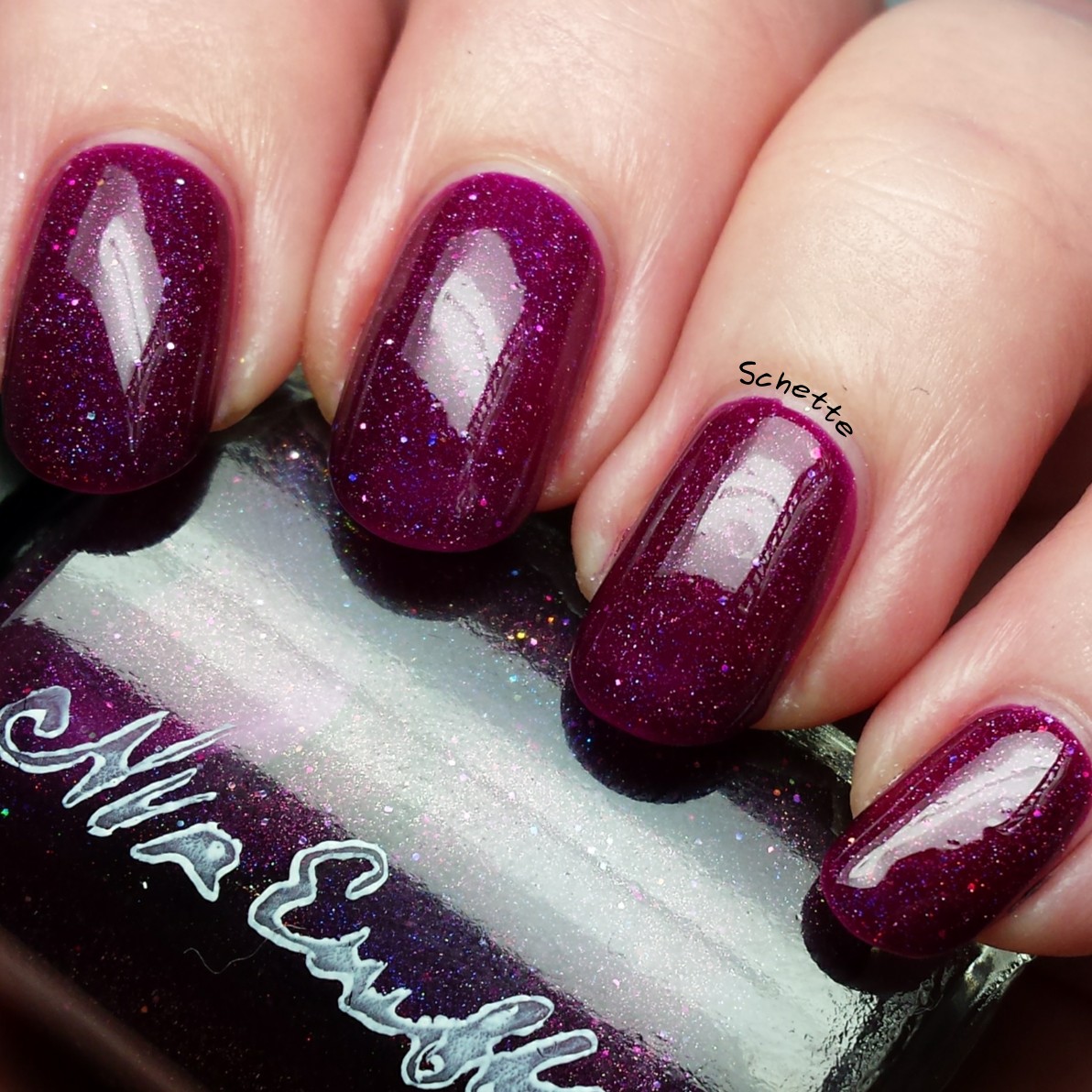 Blackberry Wine est le bordeau de l'équipe, il possède aussi des micro glitter holo qui brillent de partout à la lumière. Je l'ai aussi porté en deux couches, avec top coat.
Blackberry Wine is the burgundy of the team, it also has holo micro glitter that shine from everywhere with light. I also worn it in two coats with top coat.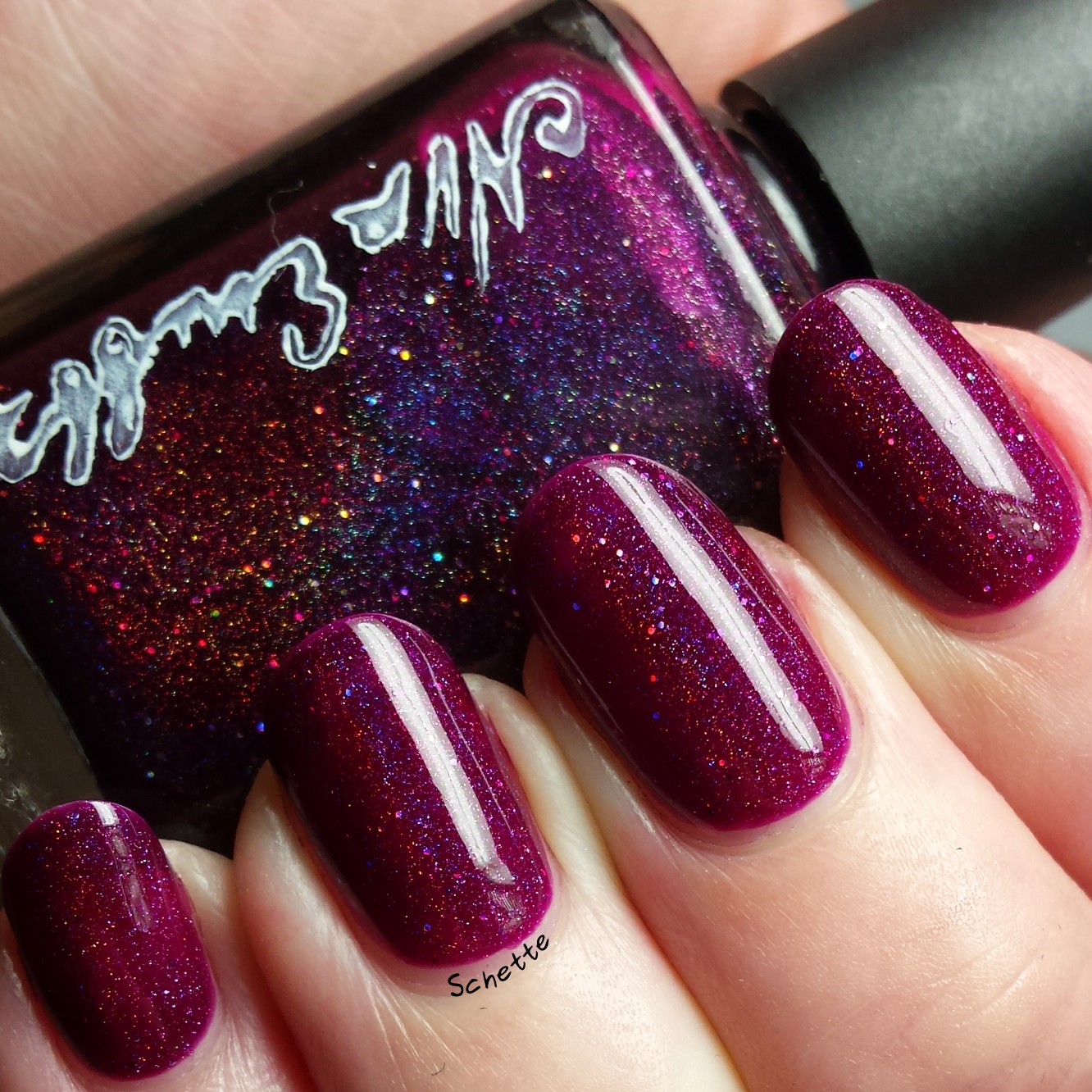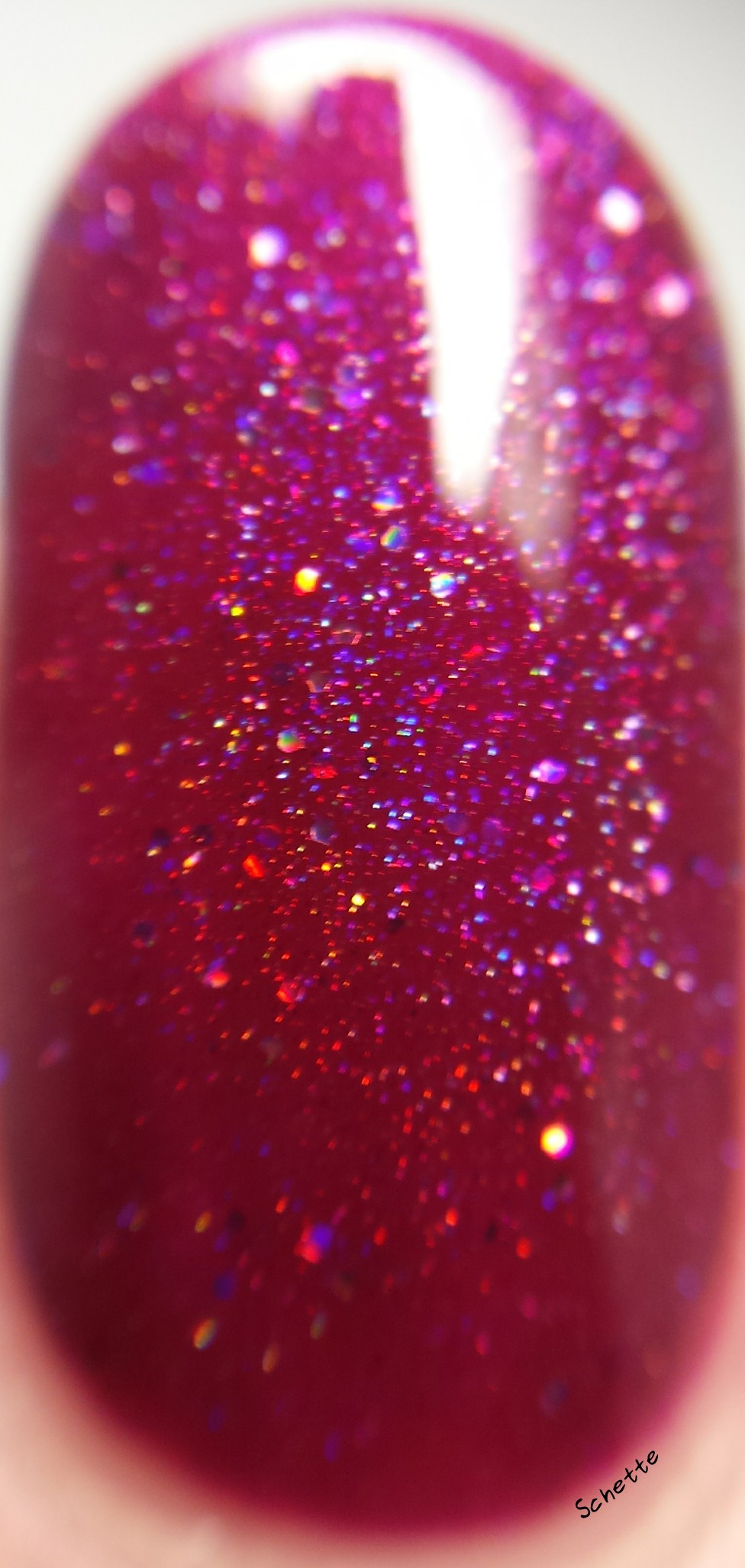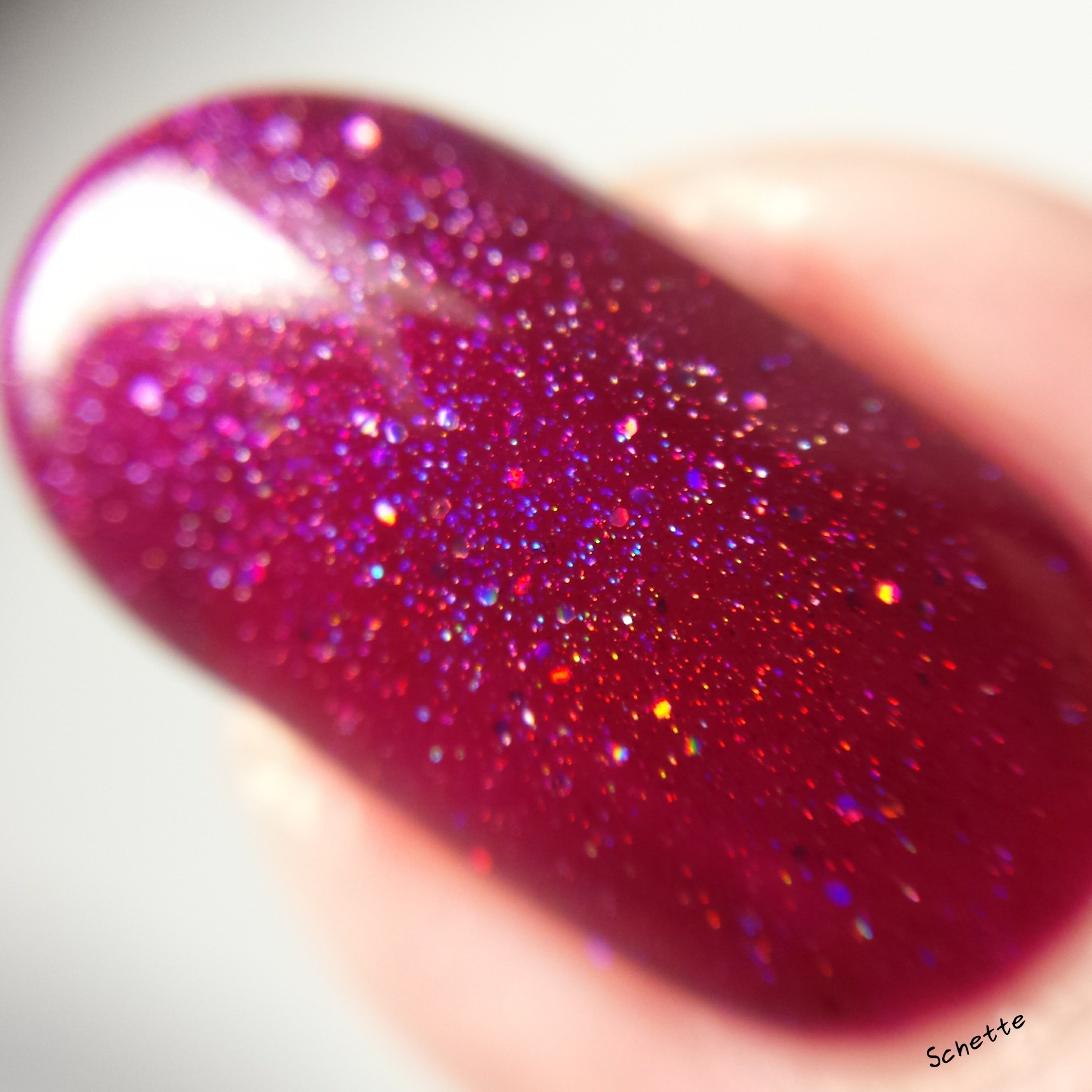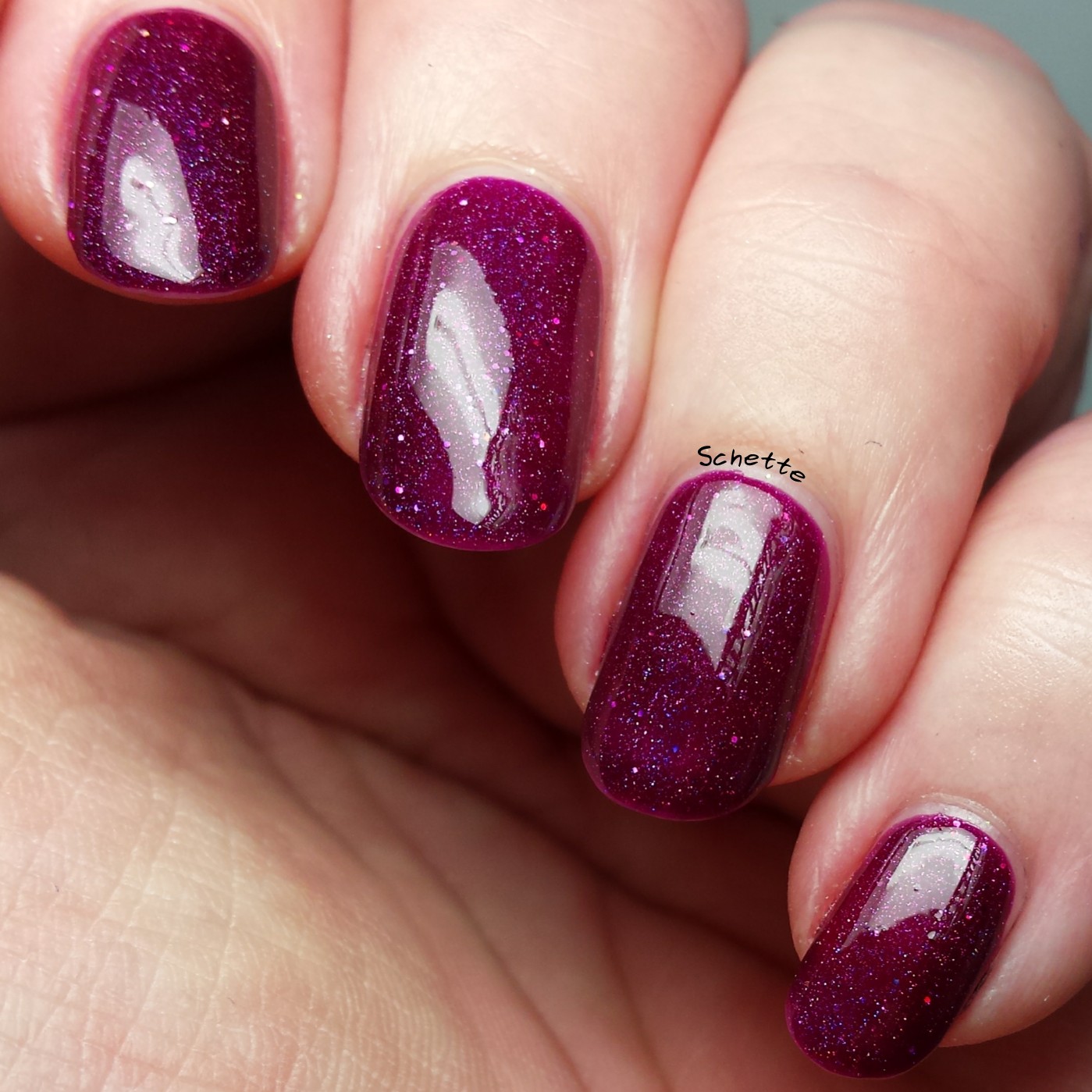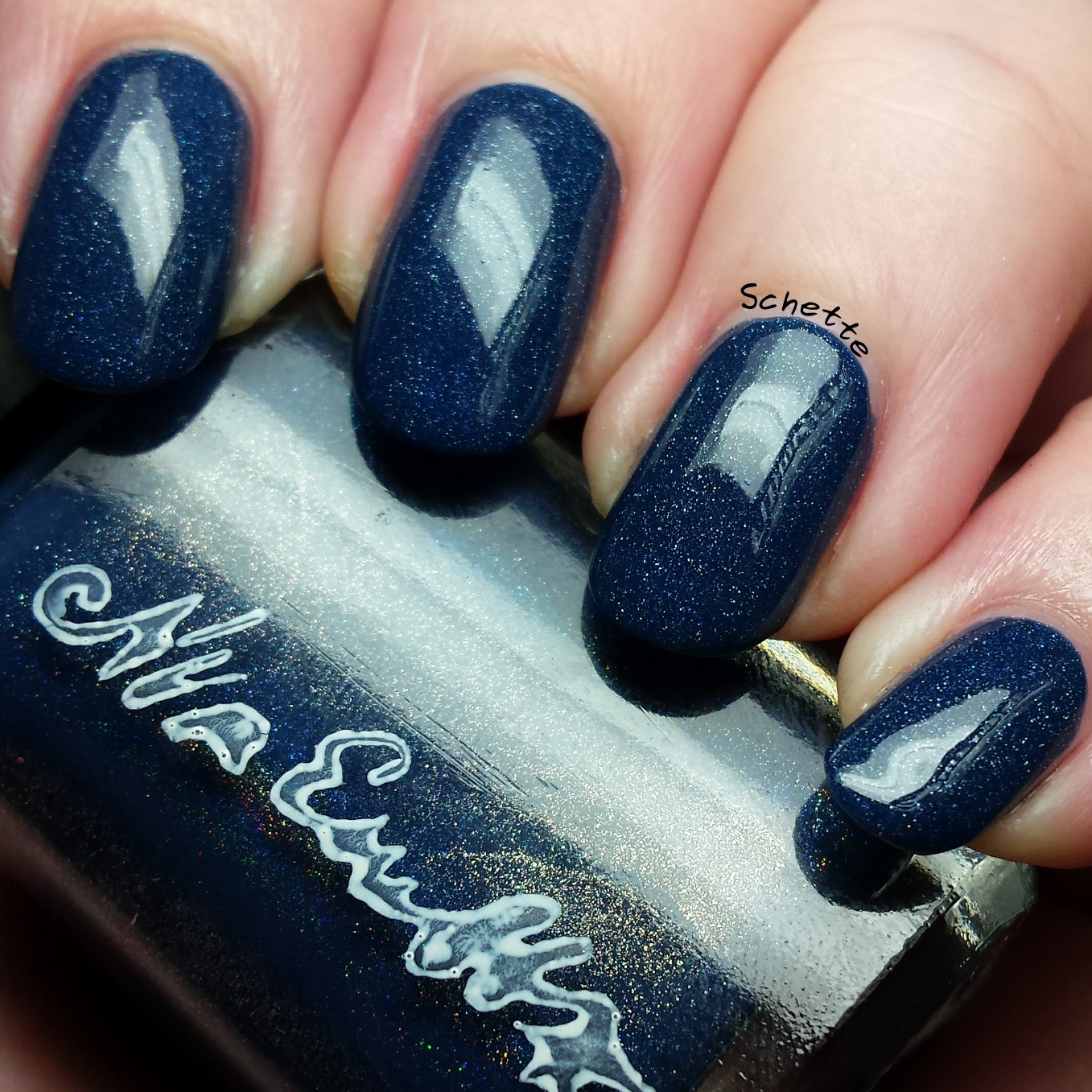 Et le dernier s'appelle Unicorn Tears, c'est un bleu marine holo. La formule était parfaite et je l'ai appliqué en deux couches, plus top coat.
And the last one is called Unicorn Tears, this is a blue holo. The formula was perfect and I applied 2 coats with top coat.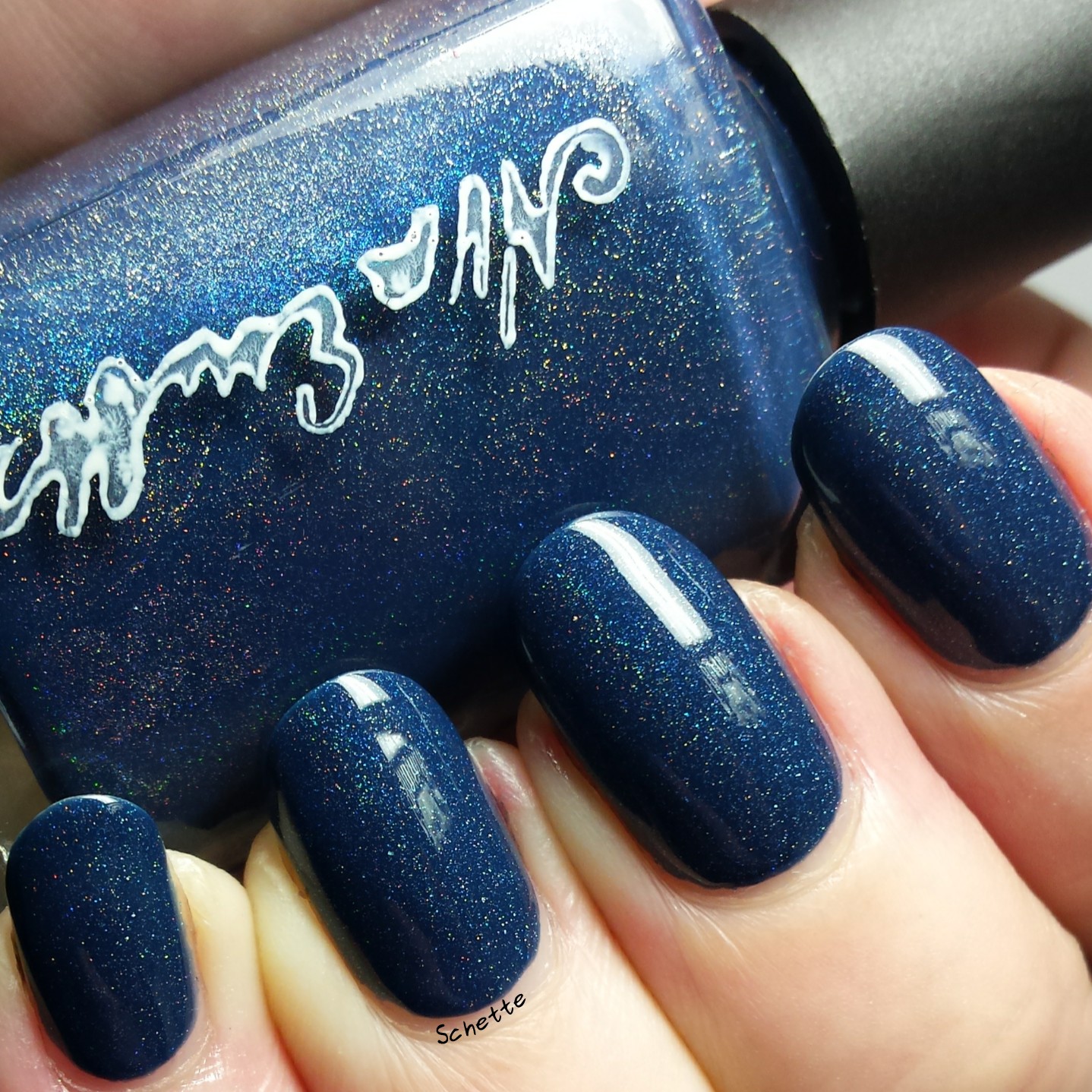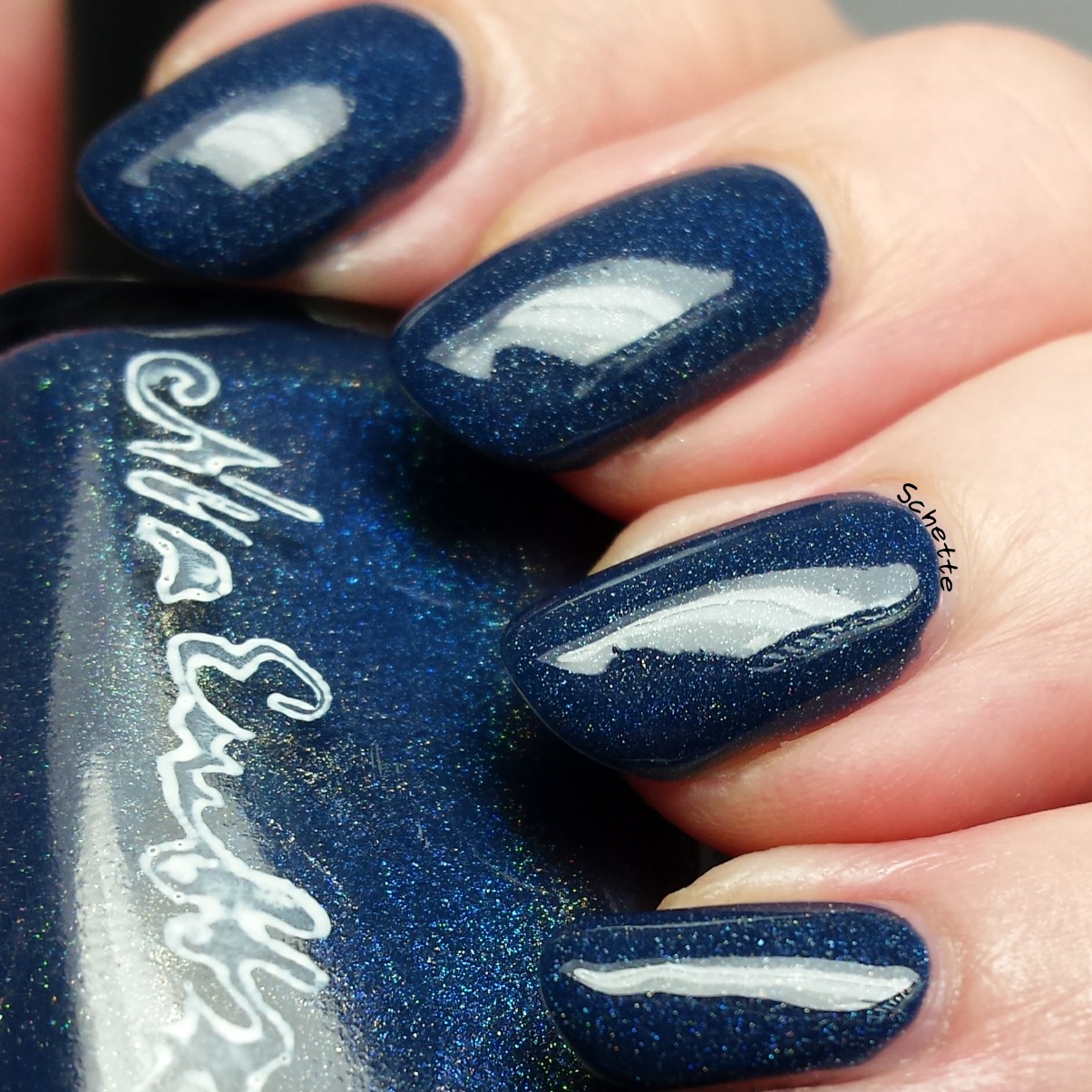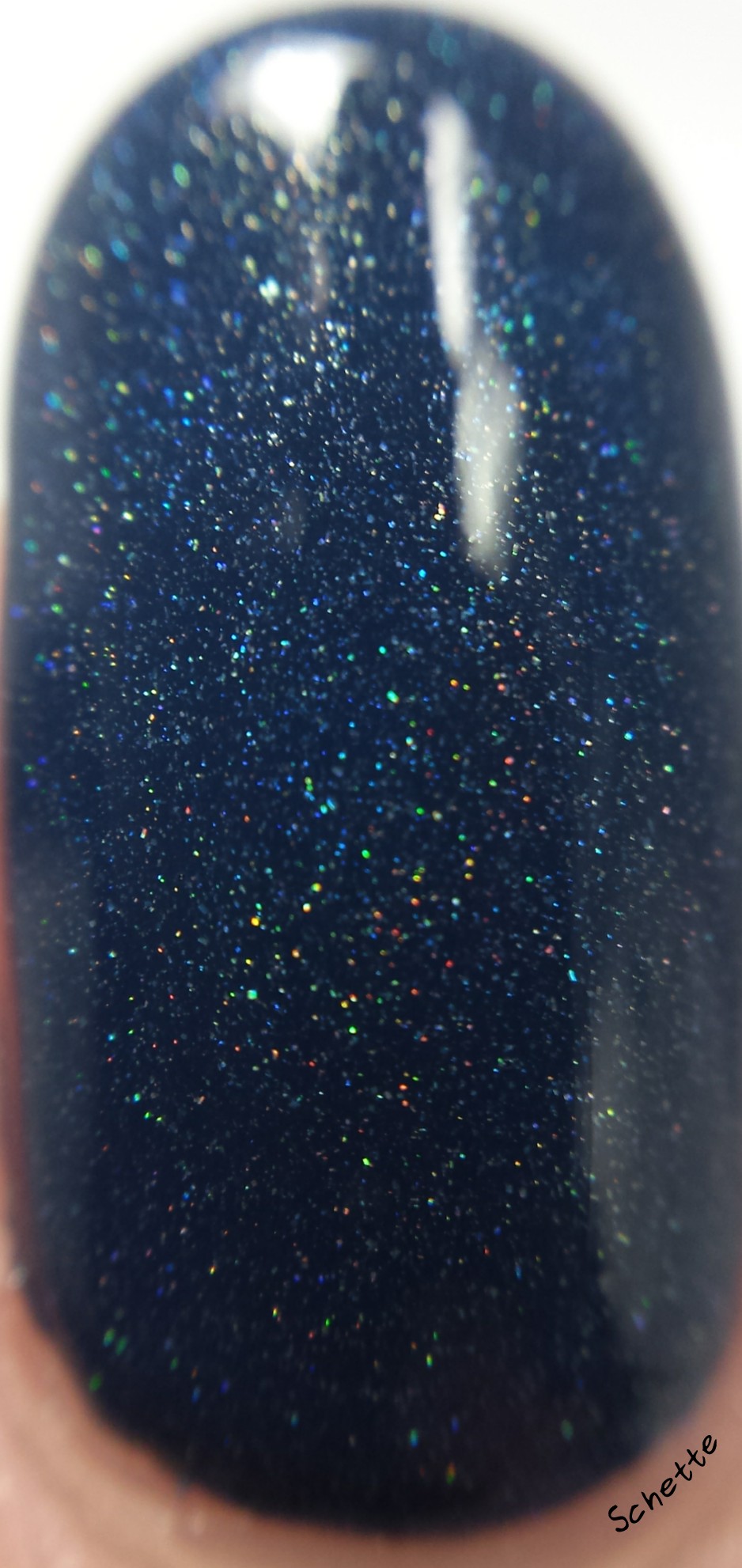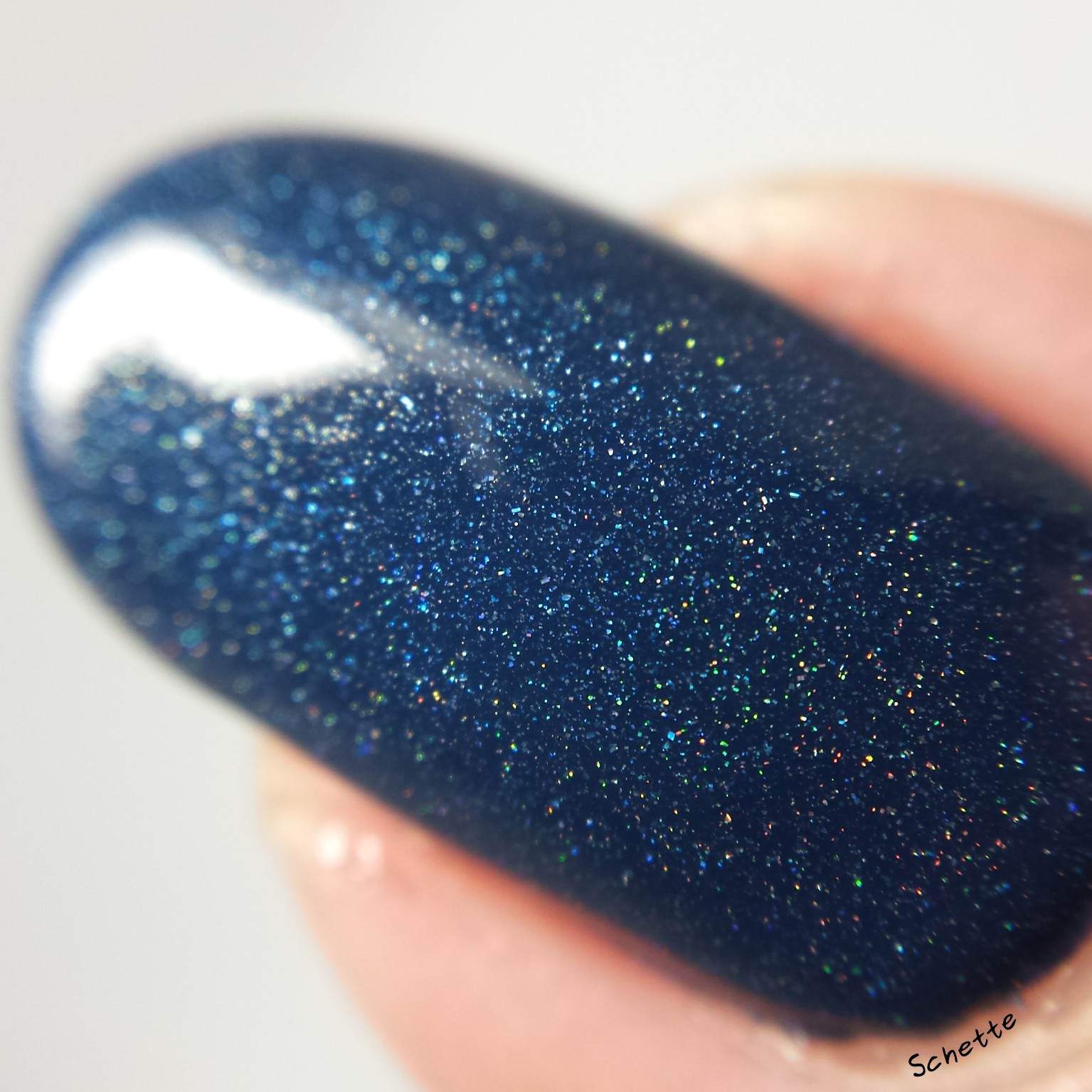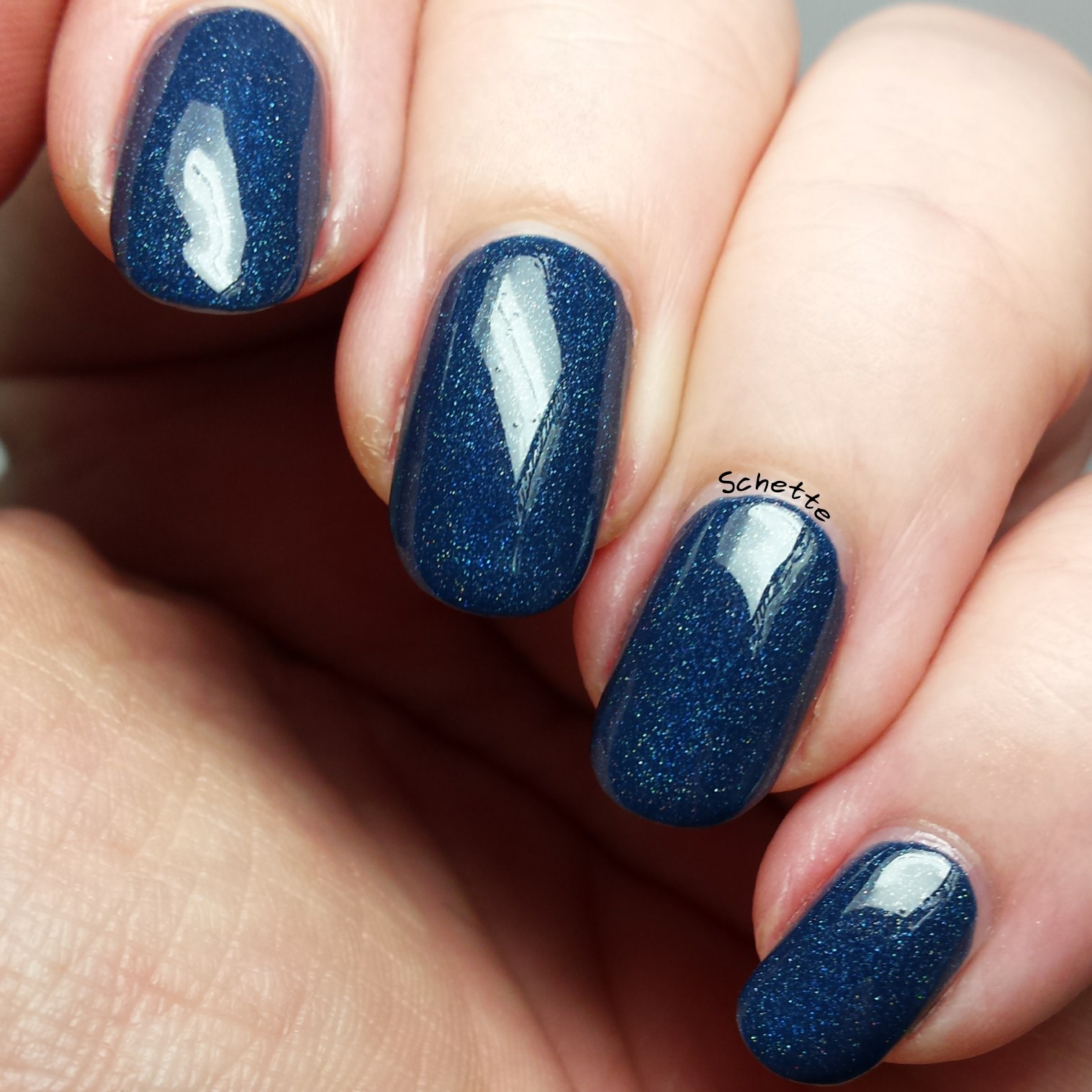 Bilan
Pour un premier essai dans la marque je suis vraiment très impressionée. Les couleurs sont superbes et les vernis ont un joli rendu. J'ai porté Equinox 3 jours sans accroc. Une marque a tester pour sûr !
Mon préféré reste donc Equinox, et vous, lequel préferez vous ?
For a first try of the brand, I'm really impressed. The colors are superbes and the polish really have a great finish. I worn Equinox for 3 days without chips. For sure a brand to test !
My favorite will stay Equinox, what about you ?
Schette, le 14 janvier 2016
Vous pourriez aussi aimer / You can also like :