Nailstation : Illusion + Comparison to Chanel Holographic
PERSONAL PURCHASE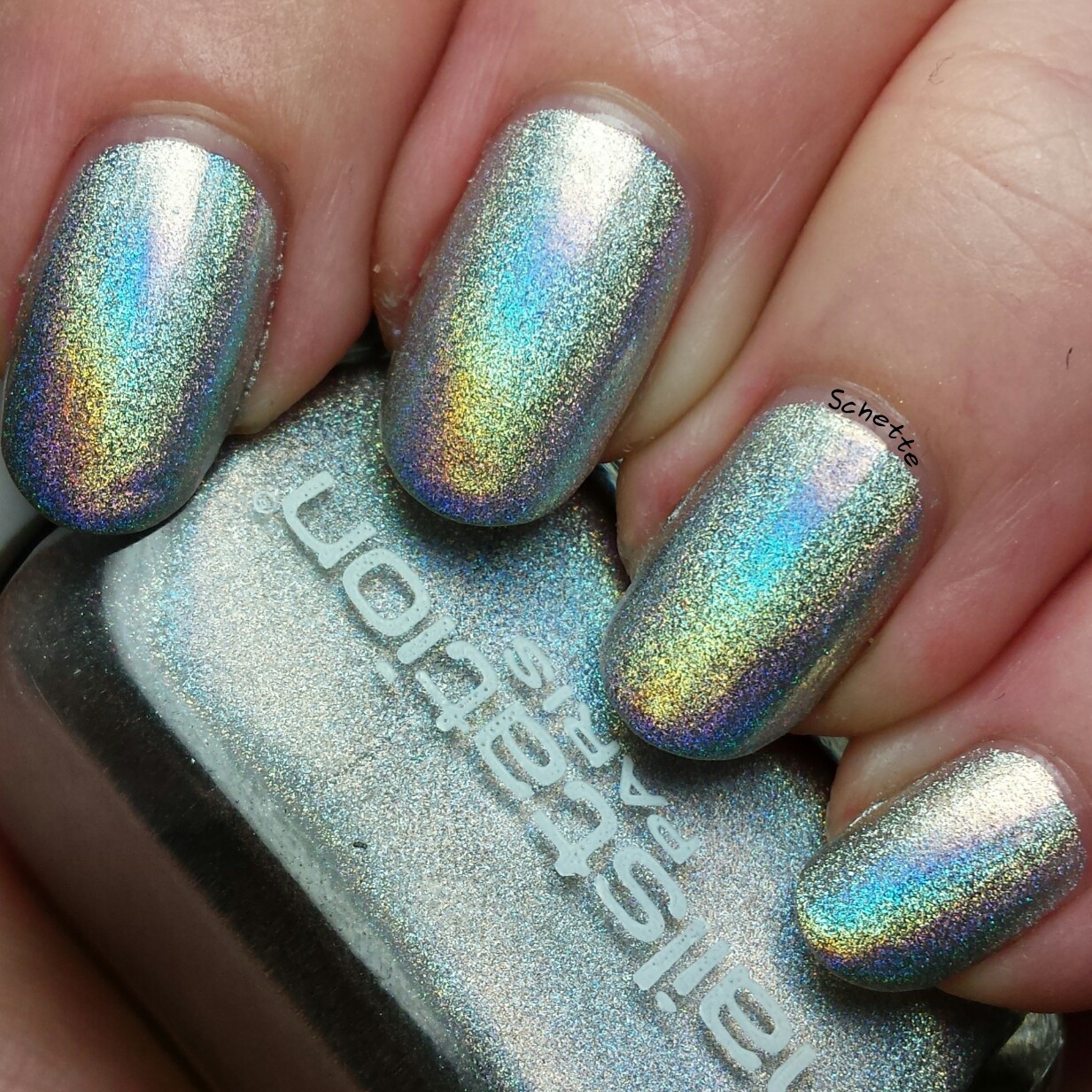 Nailstation a fait un vernis complètement holographique appelé Illusion. Celui-ci est connu pour être un dupe du Chanel le plus voulu de la terre : Holographic. Voyons comment ils sont proches. Ici, seulement Illusion, posé en deux couches sur l'aquabase FNUG (je n'ai pas utilisé la base fournie avec le Nailstation). Je n'ai pas mis de top coat, j'en ai essayé 2 : le HK Girl et le Vapid, et les deux avaient tendance à "bouffer" le holographique.
Nailstation did a completly Holographic polish called Illusion. This one is known as a dupe for the most wanted Chanel ever : Holographic. Lets see how close both are. Here, only Illusion, worn in two coats over the aquabase from FNUG (I did not used the base given with Nailstation). I did not add top coat, because I tried with two : HK Girl and Vapid, but both "ate" the Holographic.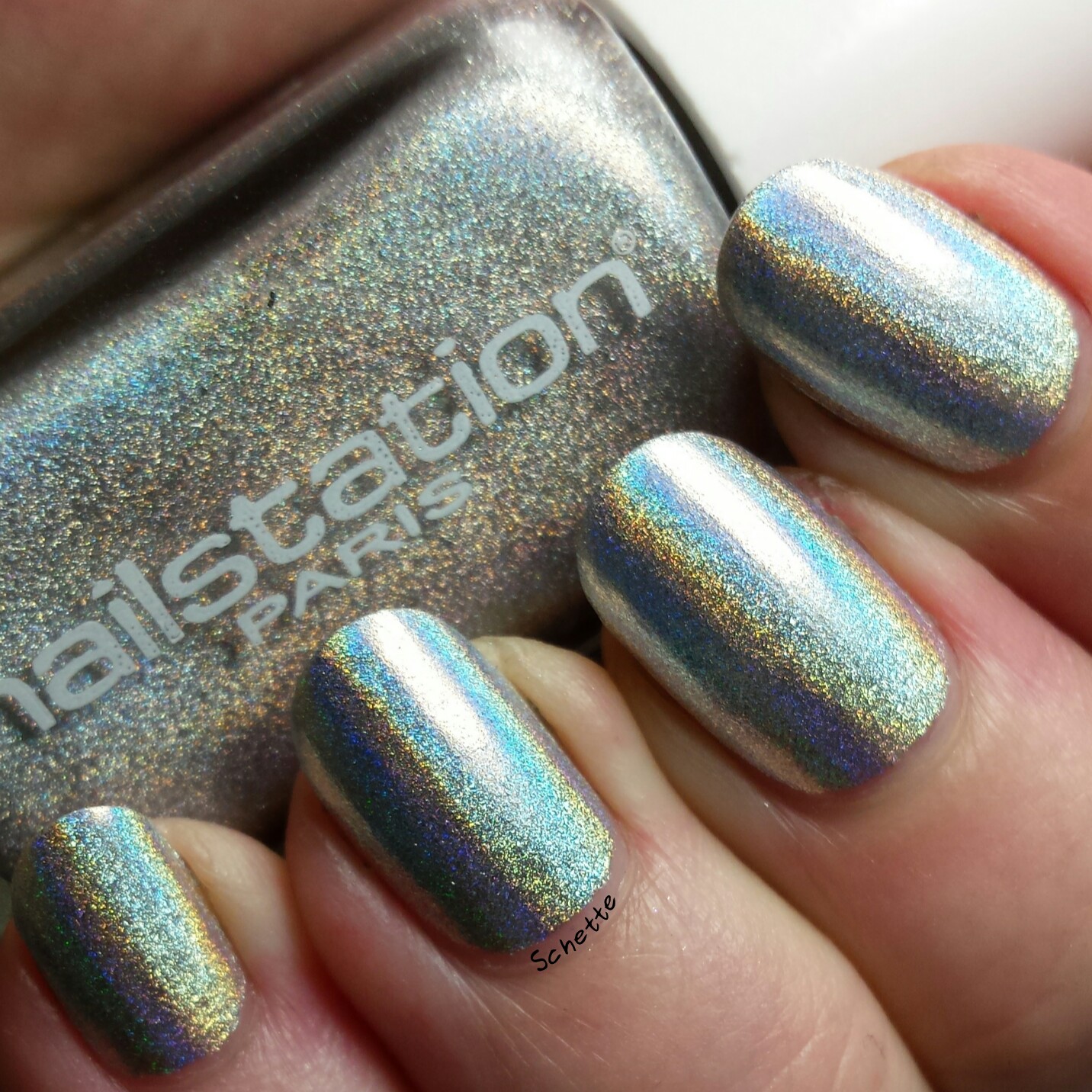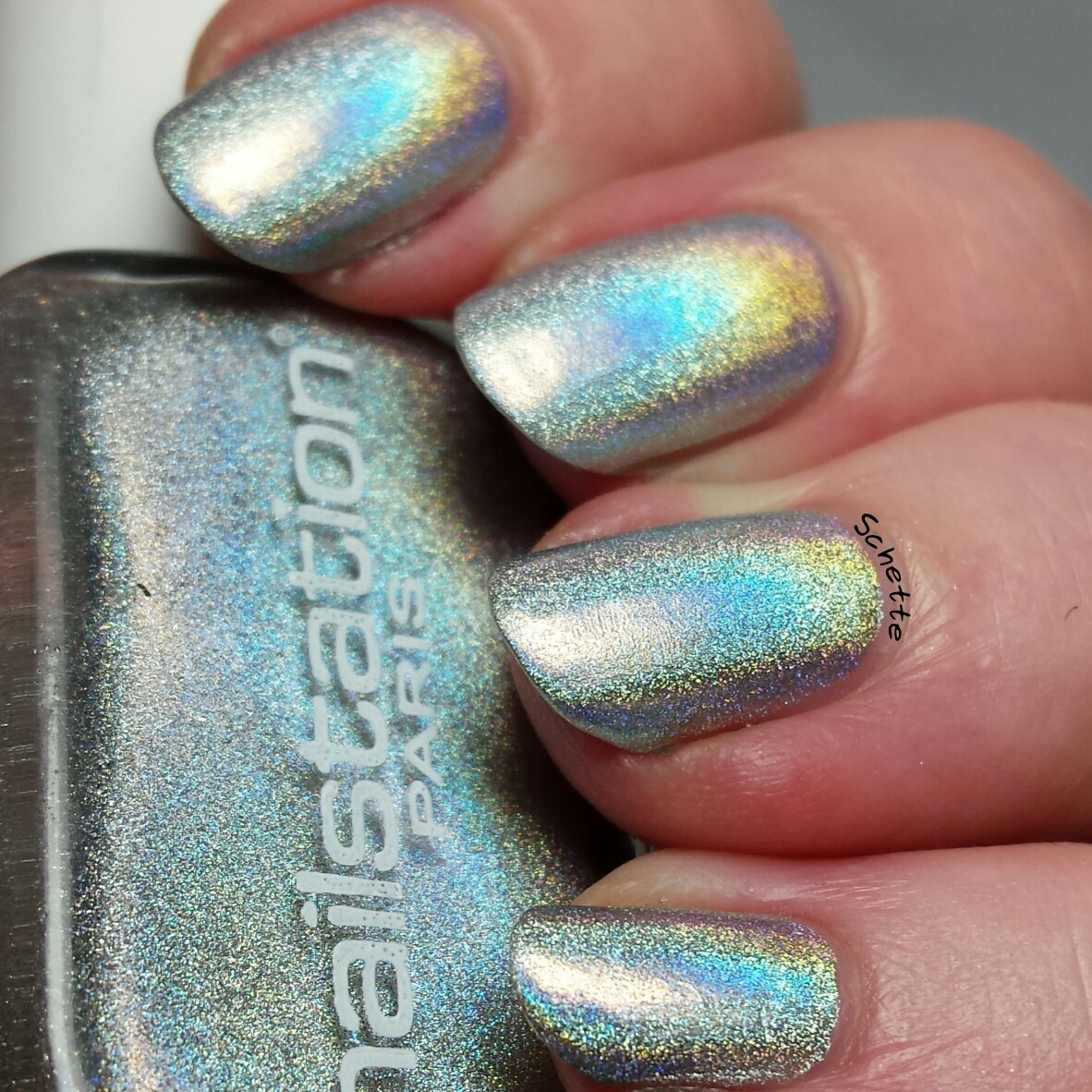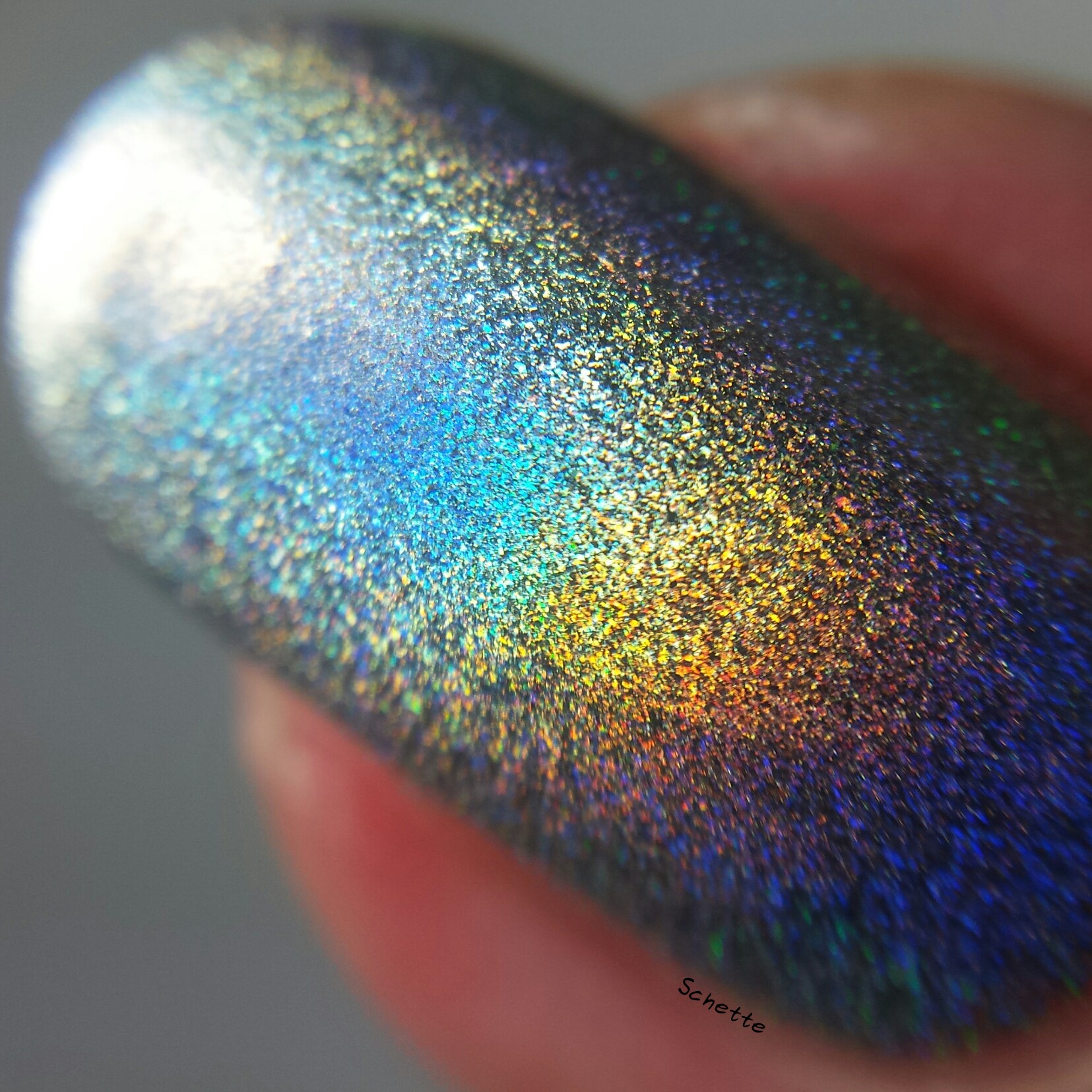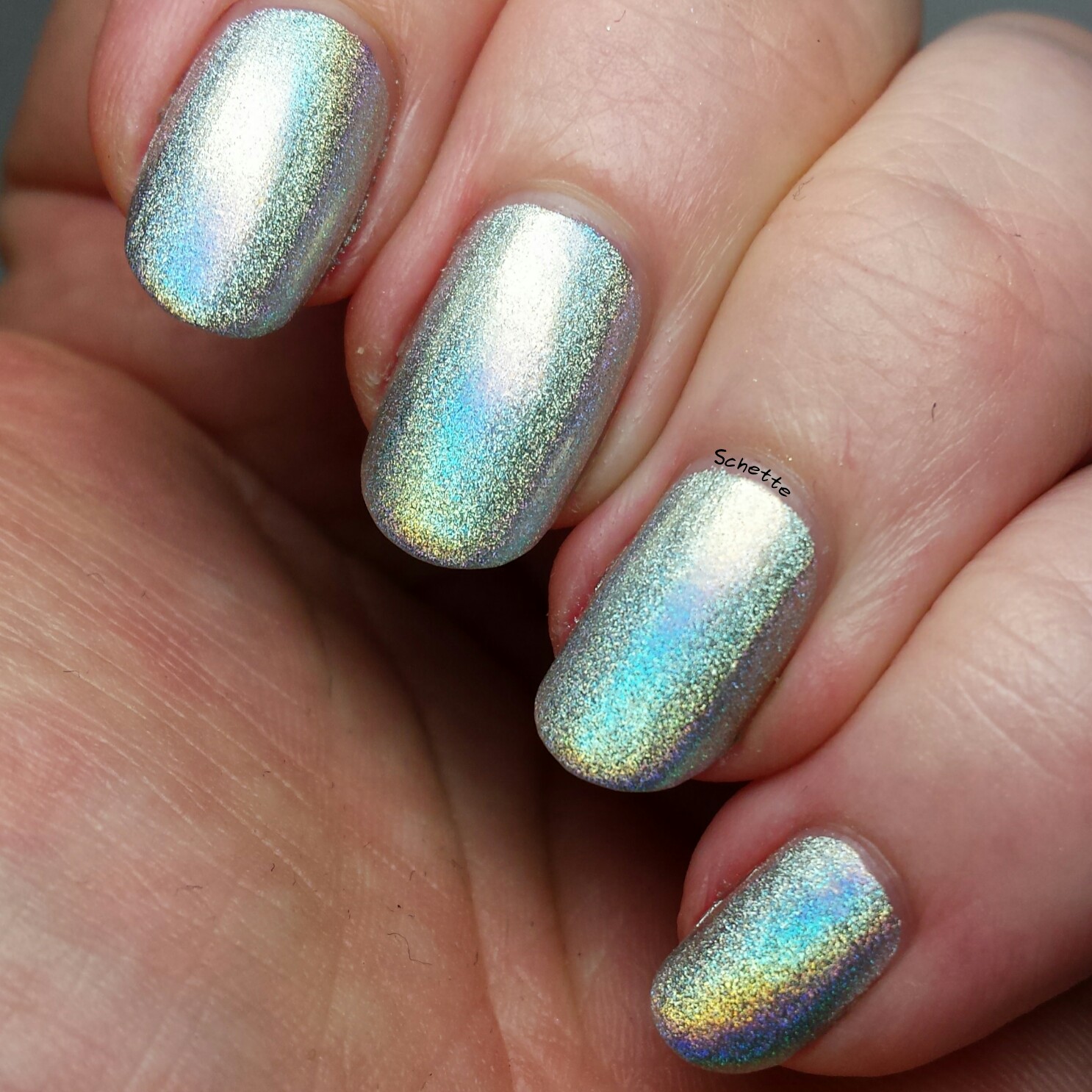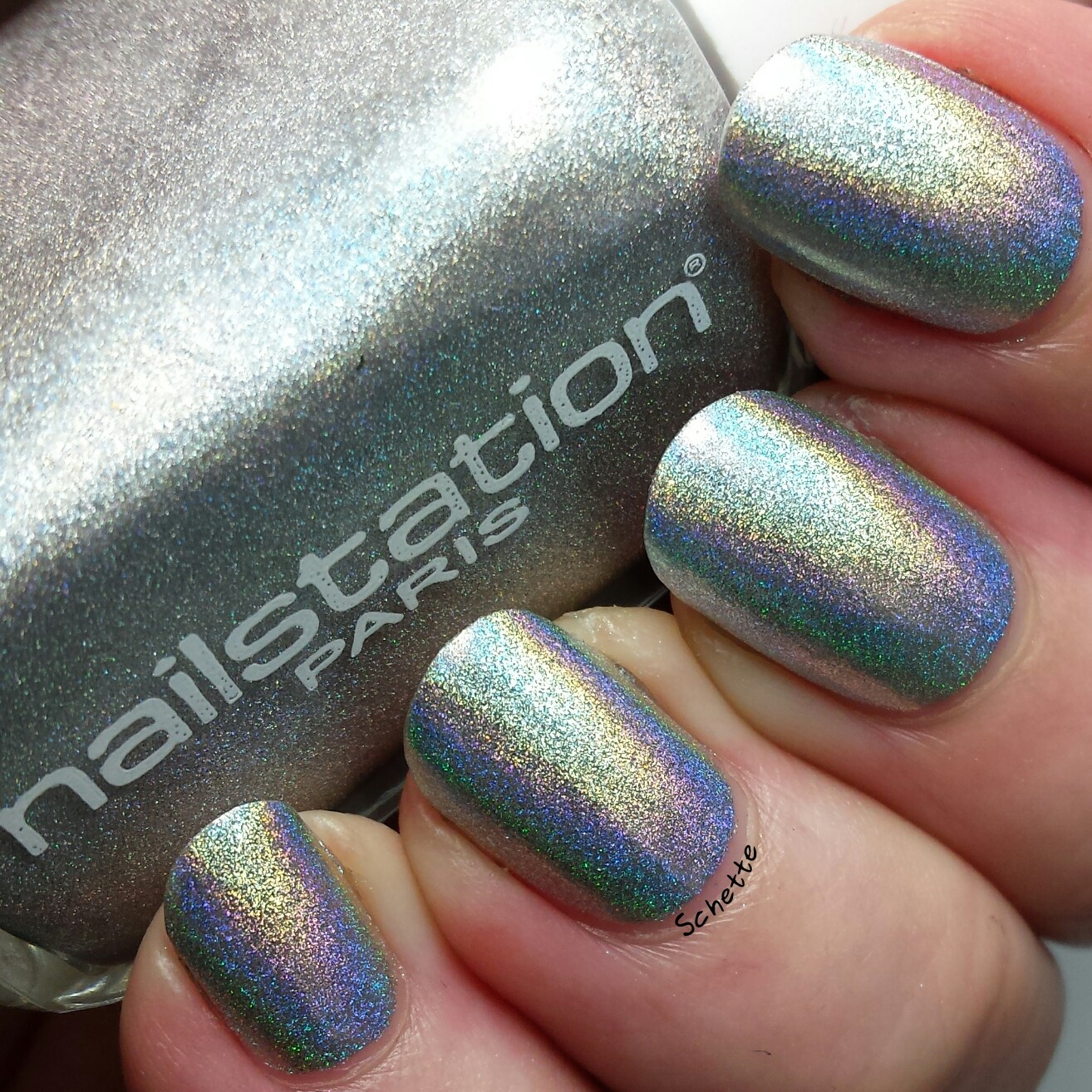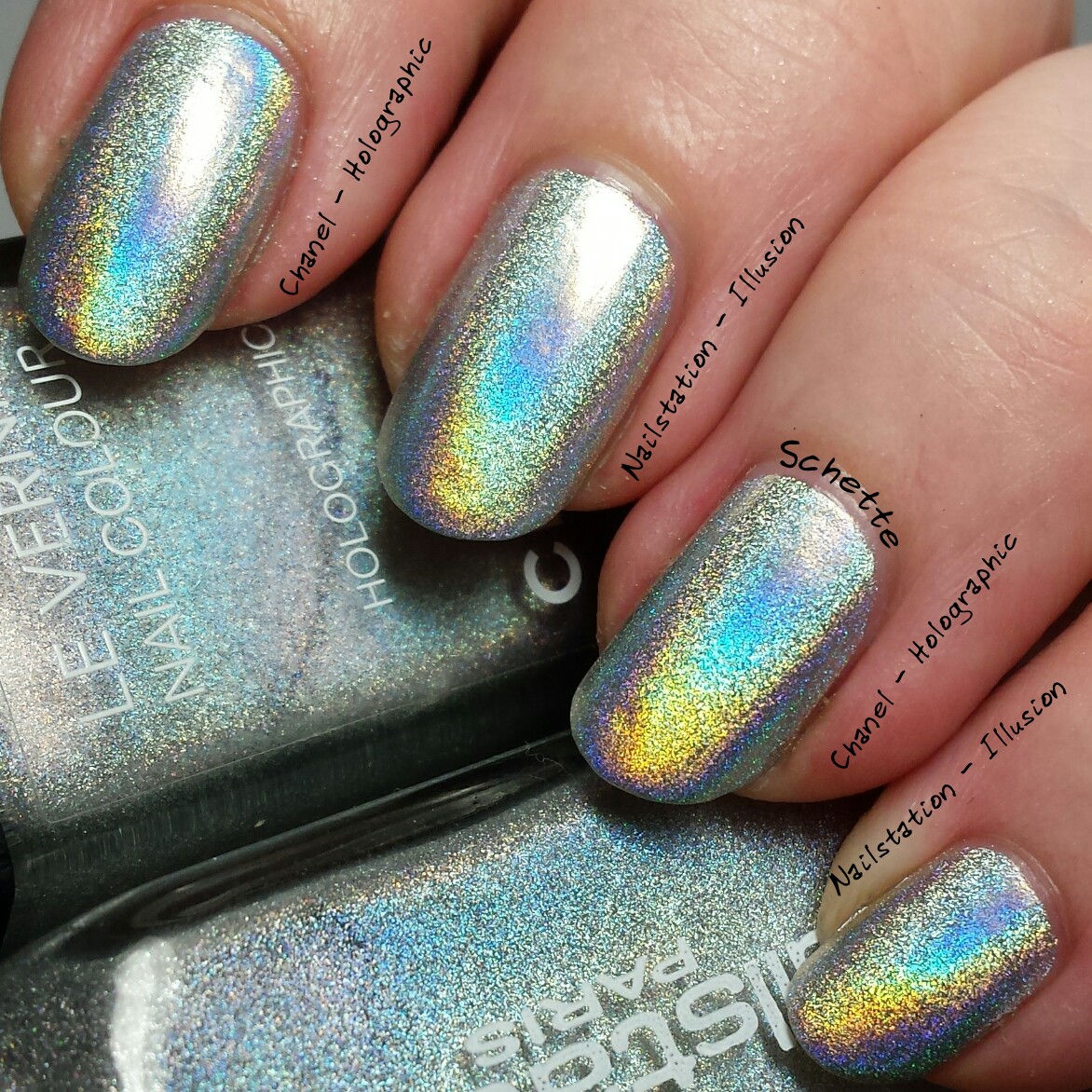 Et la comparaison avec le Chanel Holographic.
And the comparison with Chanel Holographic.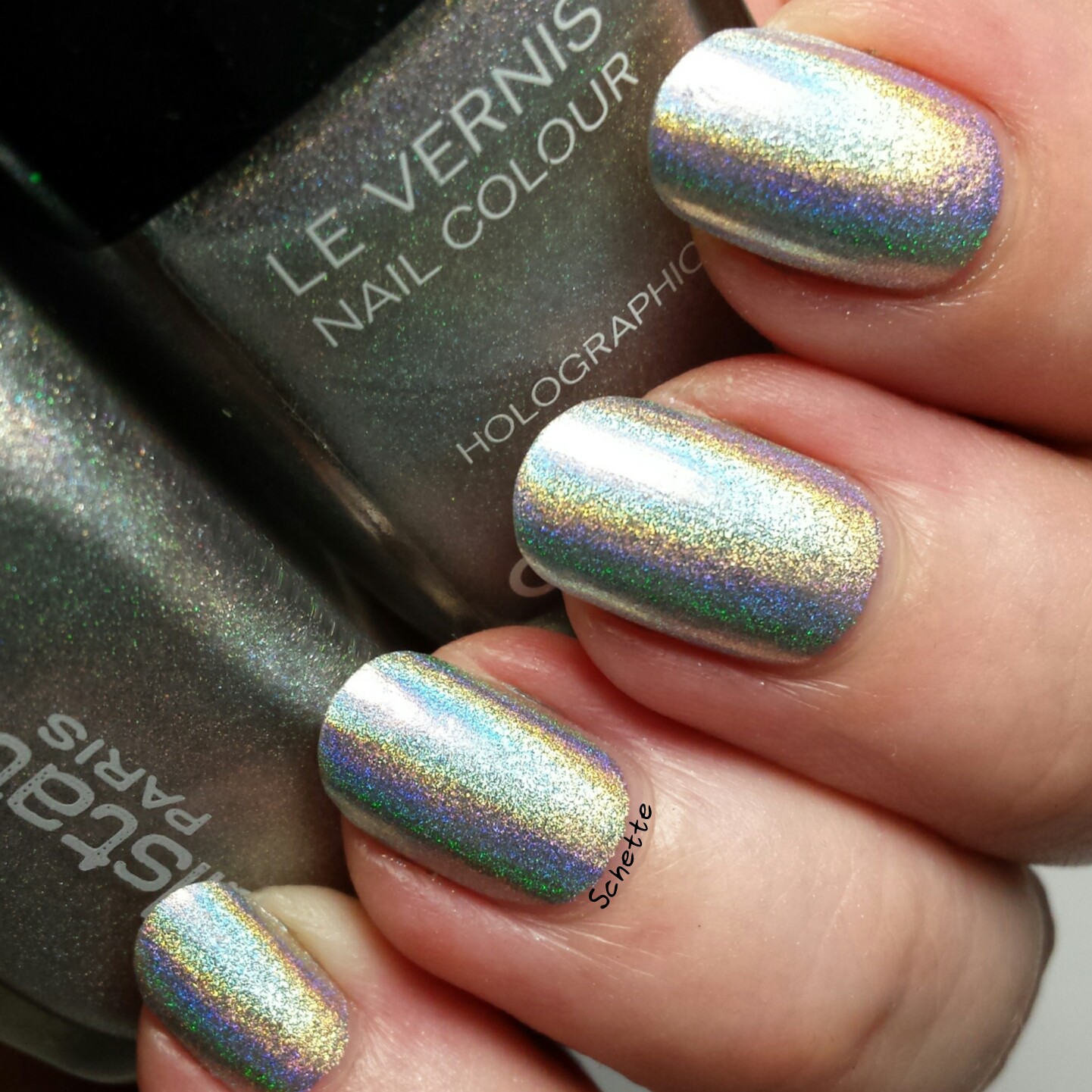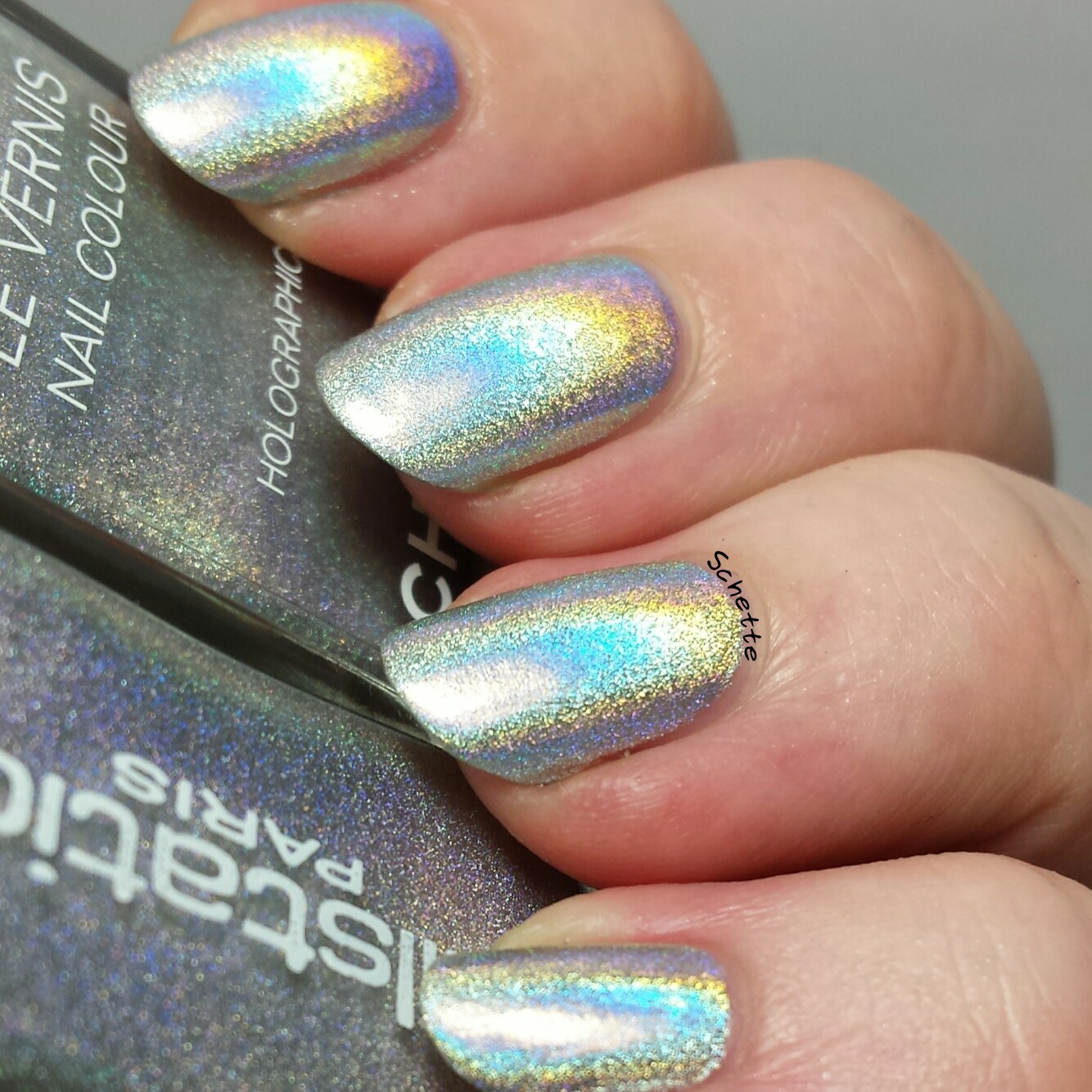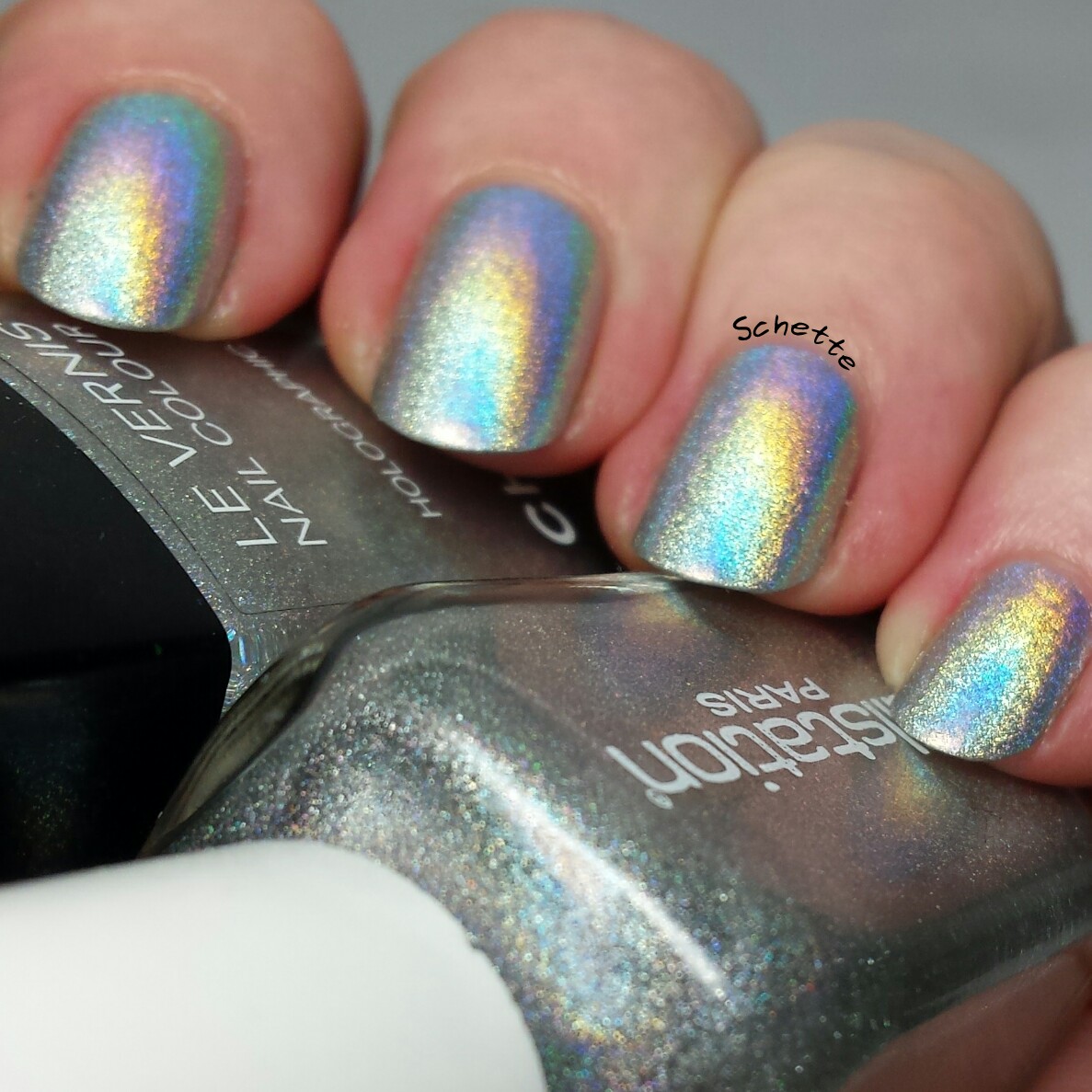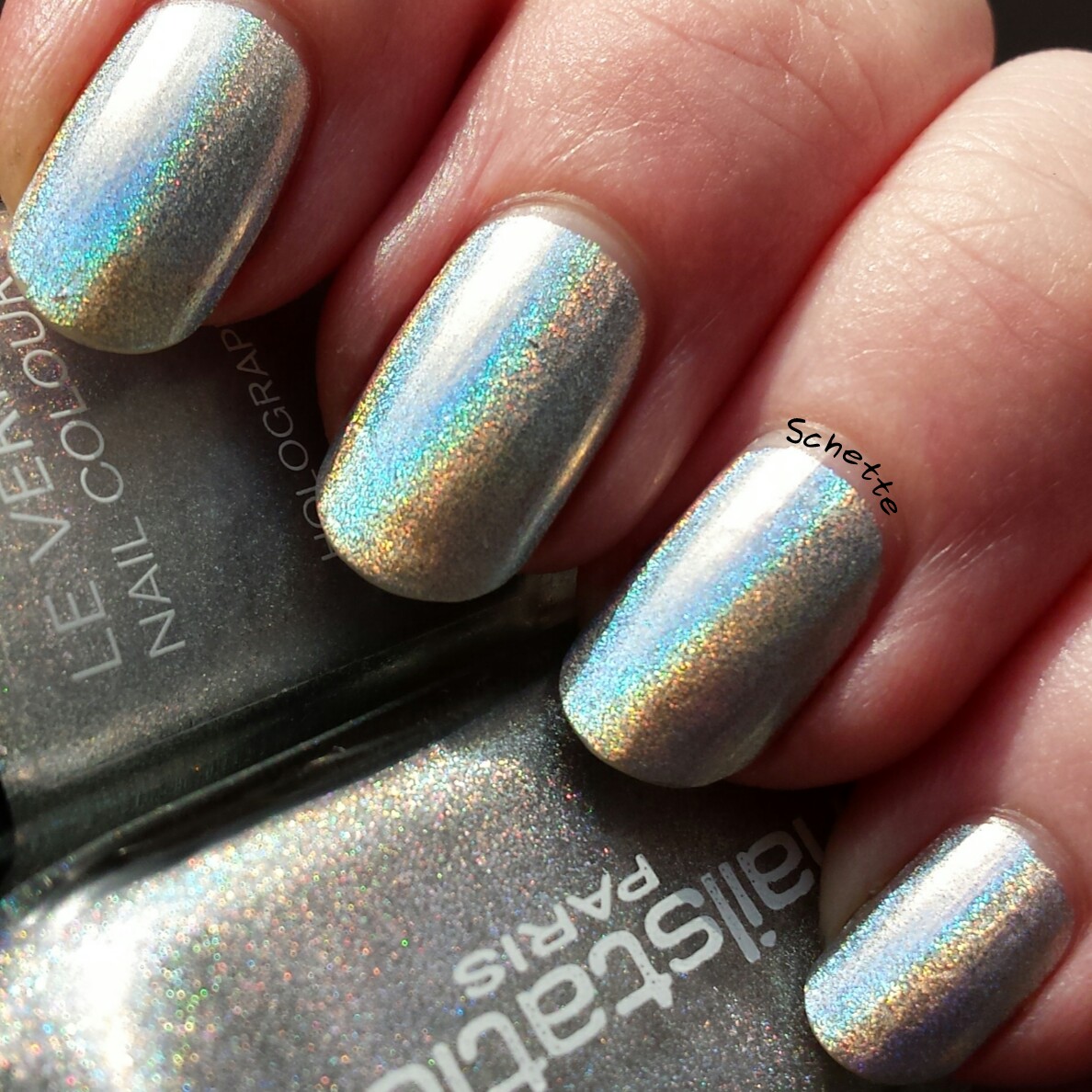 A la lumière naturelle
With natural light.
A l'intérrieur à l'ombre
Indoor - Shade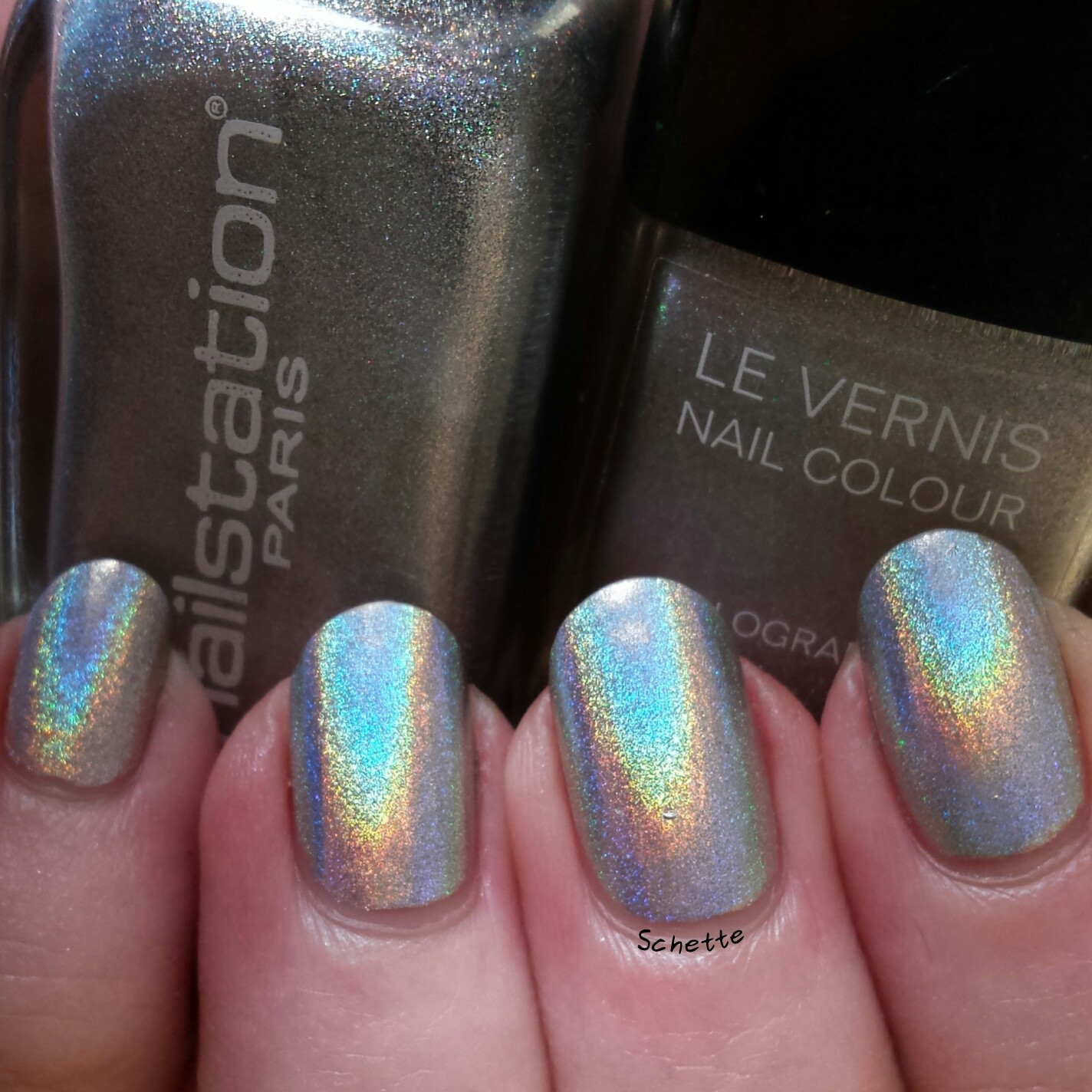 Bilan
Vous pouvez donc voir que sous toutes les coutures, peut importe la lumière, ce sont bien des dupes parfaits ! Mon petit Holographic va pouvoir respirer :)
You can see that under all positions and light, they're perfect dupes ! My little Holographic will be released to know that I can use other polish than him :)
Schette, le 21 mars 2016
Vous pourriez aussi aimer / You can also like :