Nail Hoot : Light of the World
PERSONAL PURCHASE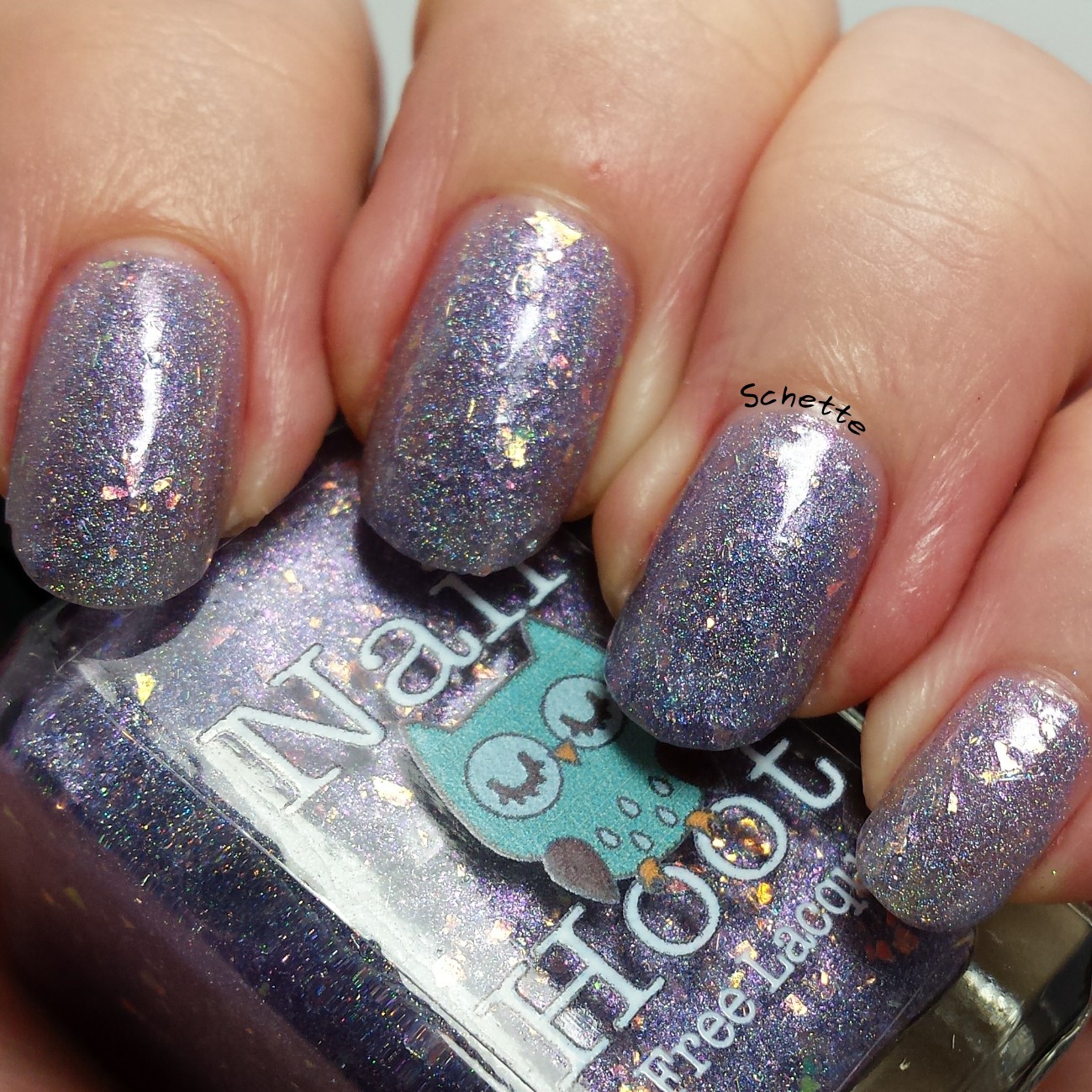 Nail Hoot a sorti son premier vernis custom group il y a peu. Je voulais vous montrer ce Light of the world, un violet clair scattered avec des flakies. Le meilleur moyen de l'apprécier est sans lumière directe, pour que les flakies se révèlent. C'est donc une teinte parfaite pour nos hivers sans soleil.
Nail Hoot released her first group custom lately. Let me introduce Light of the world, a light purple scattered with flakies. Best way to see it is in shade, so it's perfect for our non sunny winter :)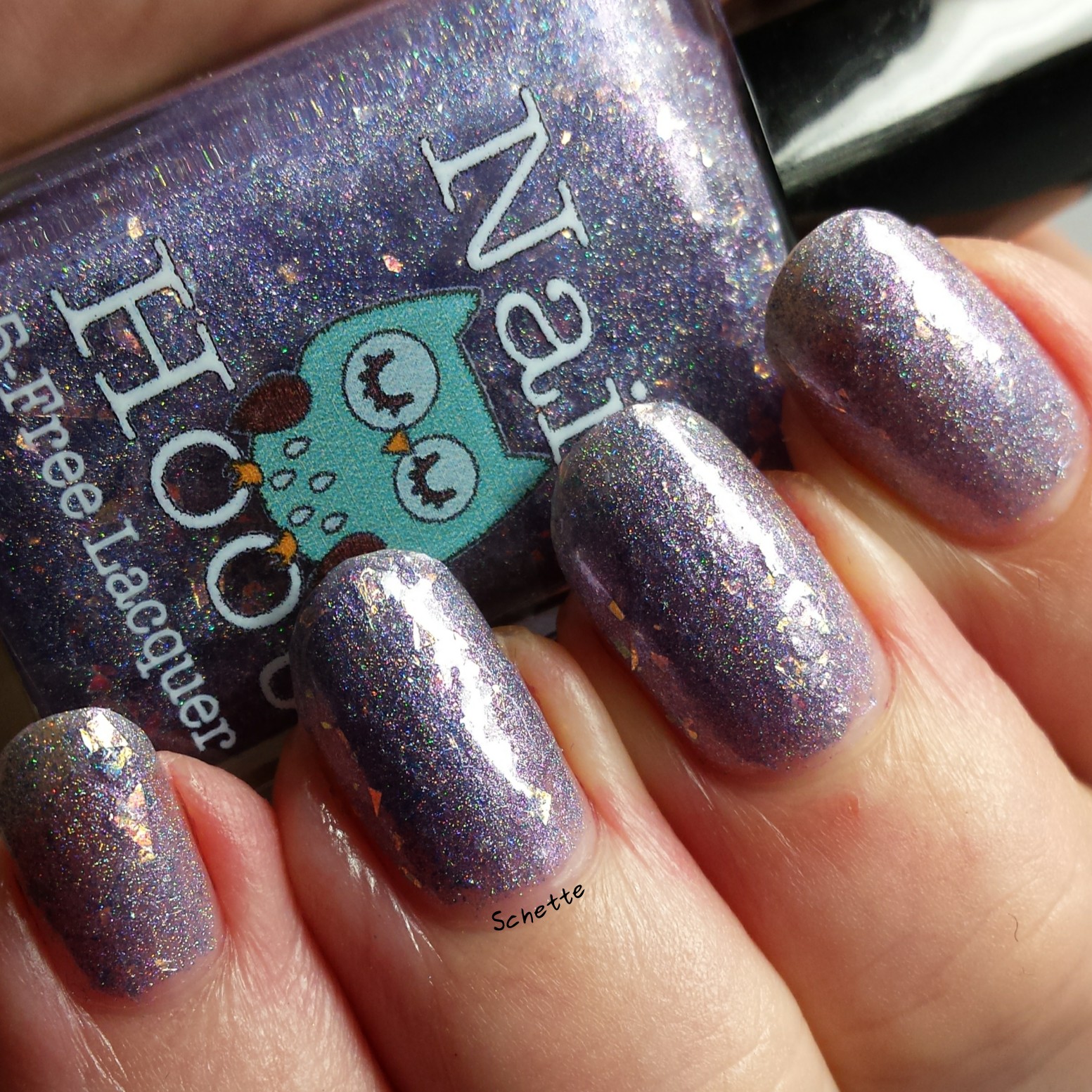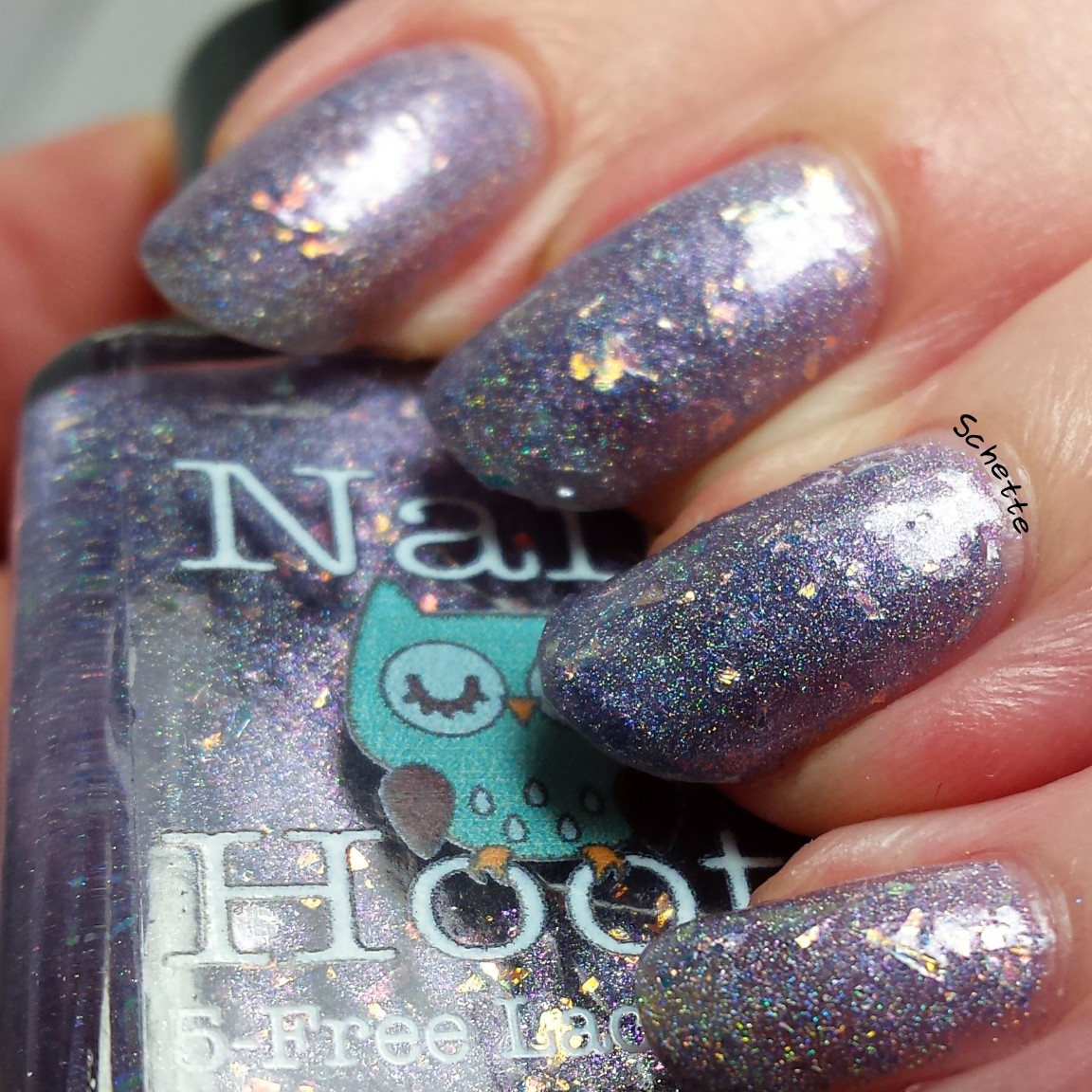 Je l'ai posé en trois couches plus top coat. Les flakies sont juste magiques.
I worn it in three coats, with top coat. The flakies are just magical.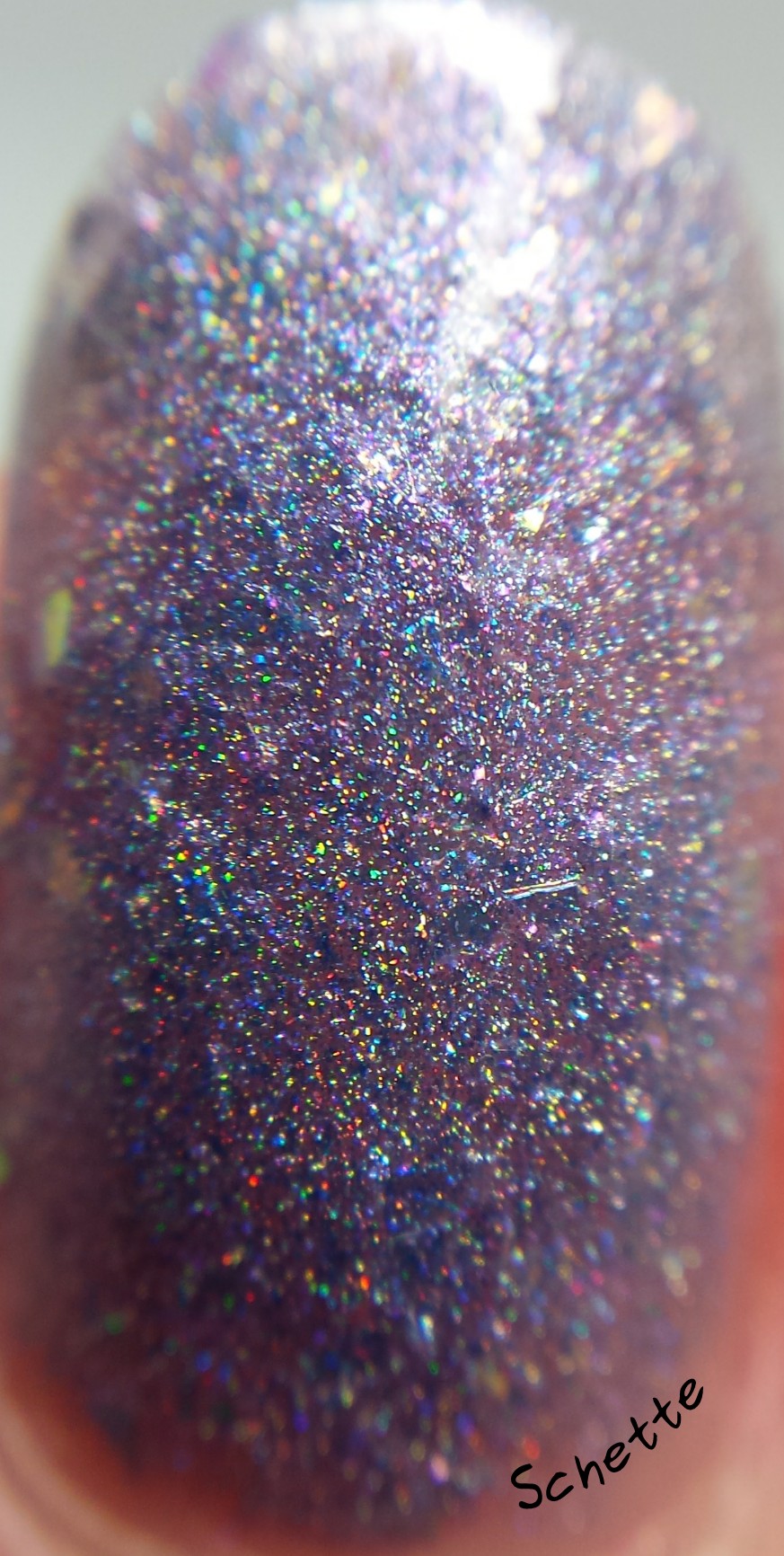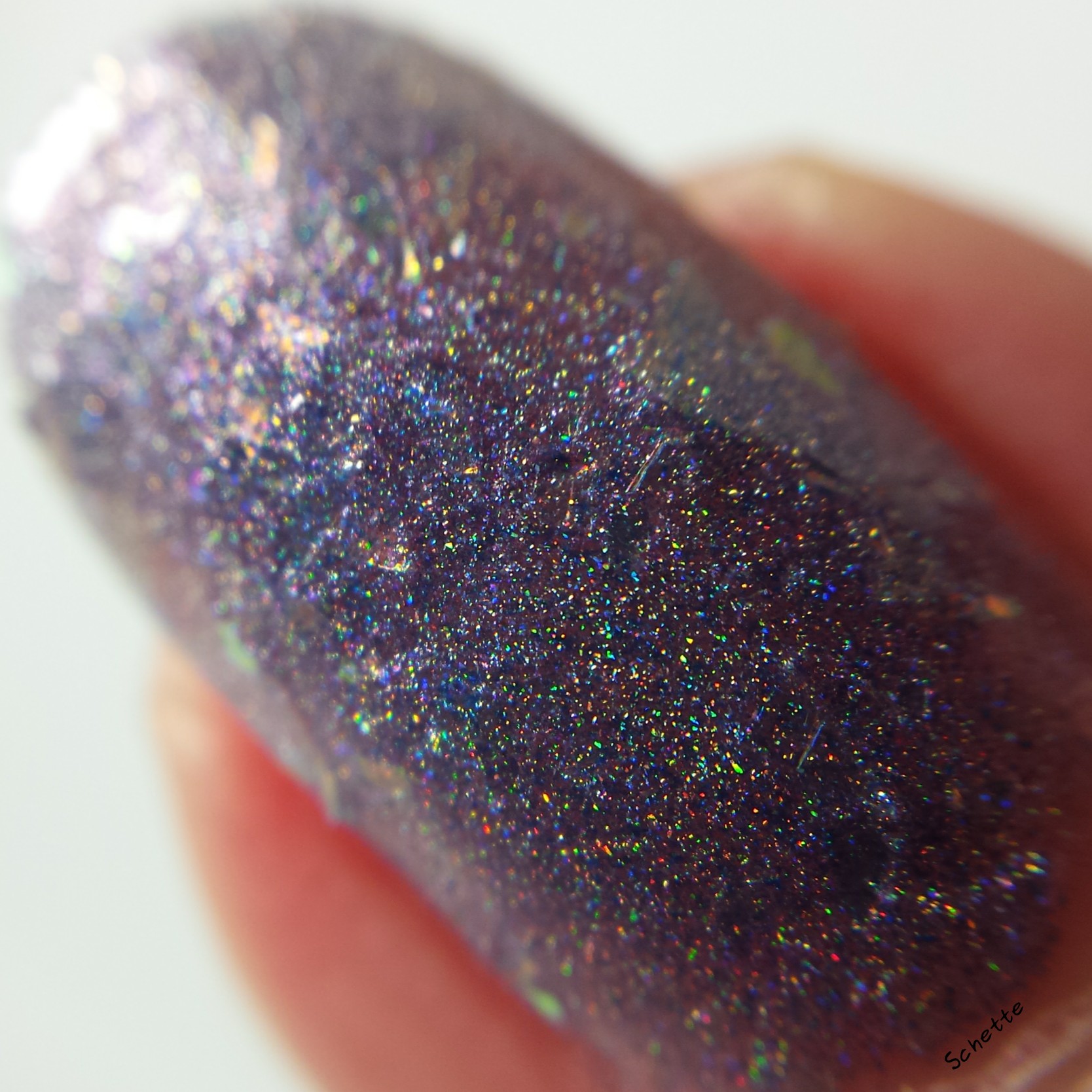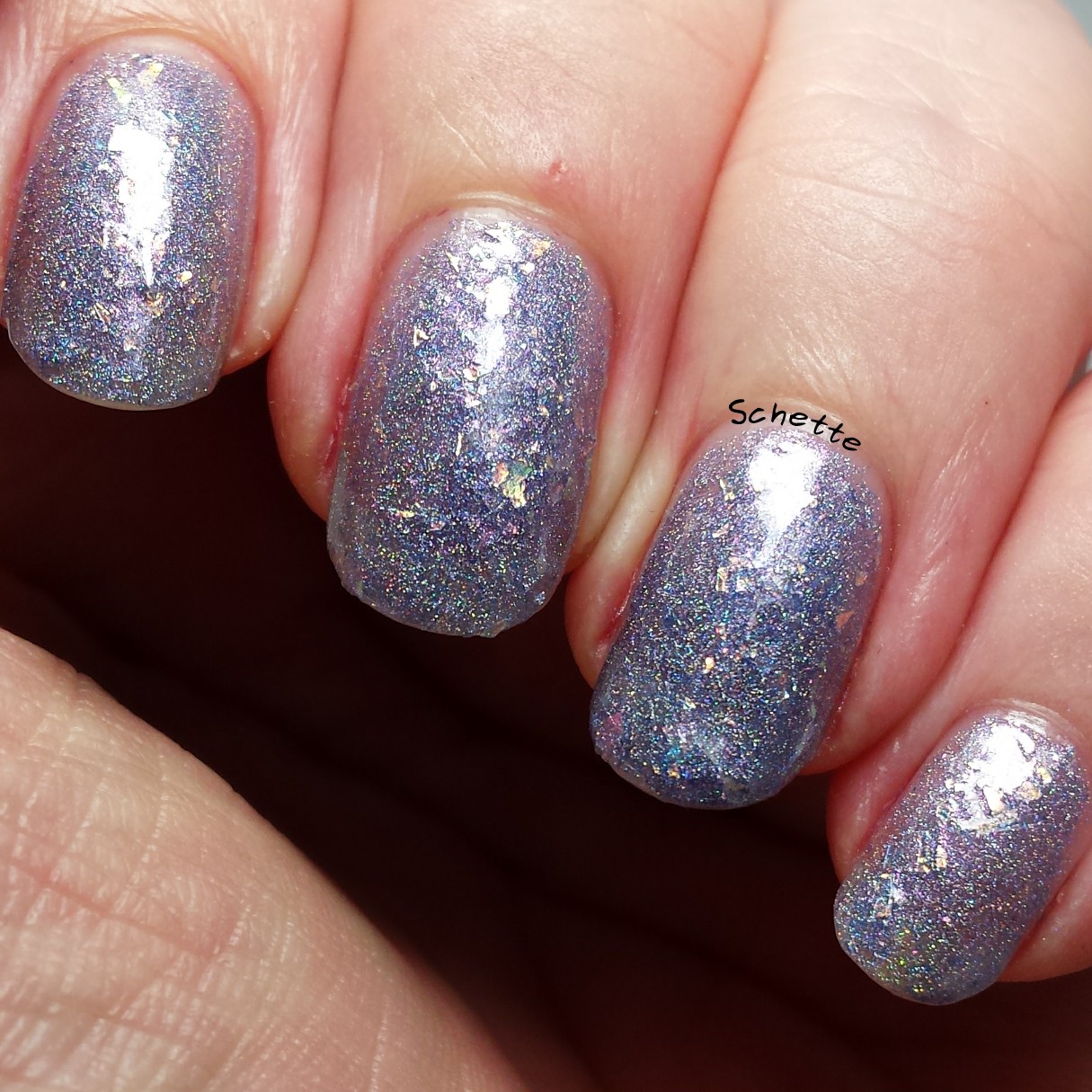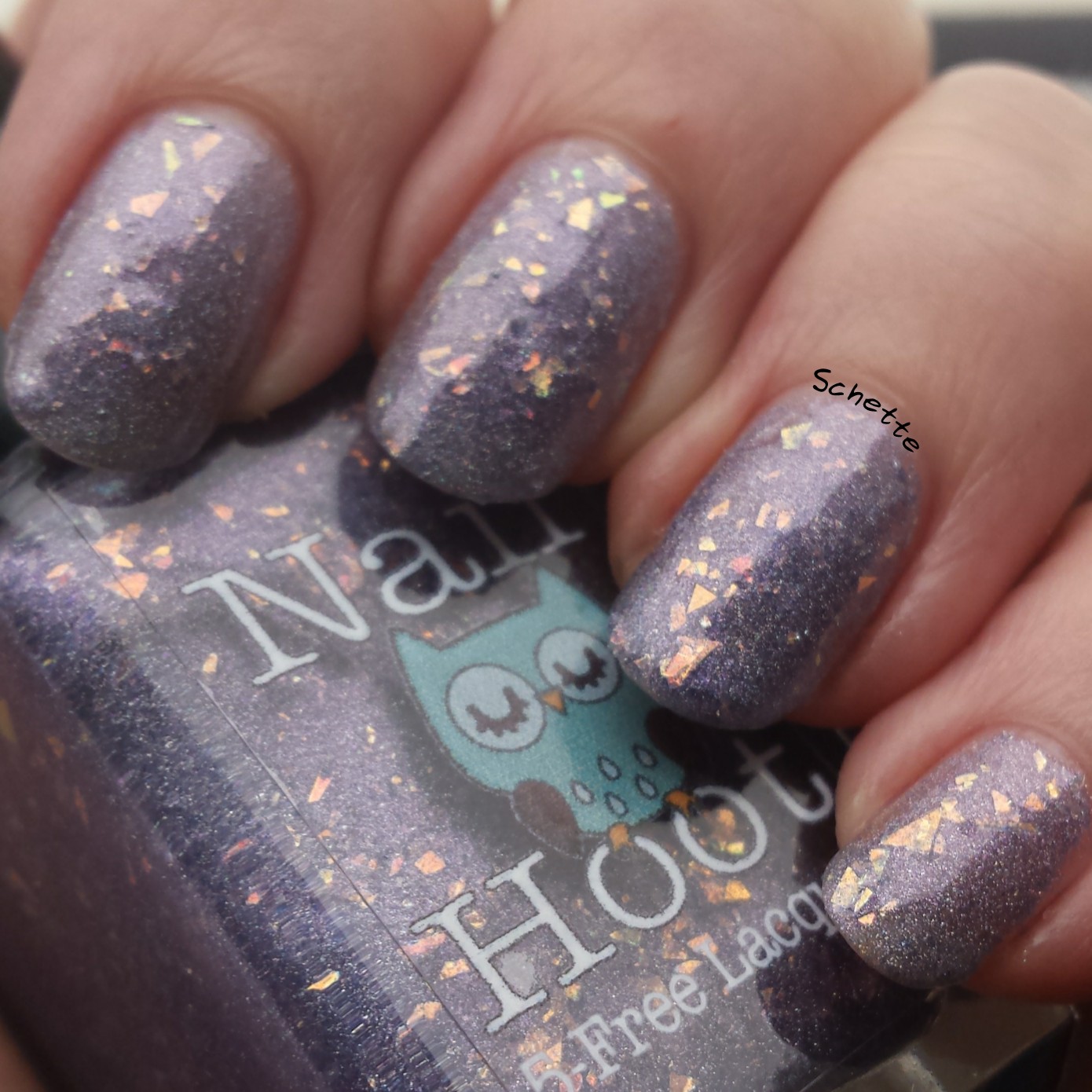 C 'est ce que je vous disais. En pleine lumière, les flakies sont très timides, mais sans lumière directe, elles apparaissent et cela rend le vernis juste magnifique.
This is what I was saying. In full light, flakies are very shy, but without direct light, they pop up and that show an absolutely stunning polish !
Bilan
J'ai beaucoup aimé le rendu de ce vernis, je le trouve parfait pour les journées sans soleil. Si j'avais juste une petite critique, c'est que je trouve qu'il y a un peu trop de flakies, mais c'est aussi ce qui le rend unique :)
Si vous souhaitez l'obtenir, rendez vous sur le groupe Facebook (liens plus bas) et vous pourrez le commander sur Etsy. Attention, c'est le dernier batch donc si vous le voulez, n'attendez pas trop !
I love a lot the finish of this polish, I find it perfect for non sunny days. If I had only a little critism, that's I find that there is a little too much flakies in there, but that's also what make it so unique :)
If you want to buy it, please join the Facebook group (link just above), and then you can order it on Etsy. Beware, this is the last batch, so if you want it, don't wait too much !
Schette, le 4 novembre
Vous pourriez aussi aimer / You can also like :