La Collection Community de Literary Lacquers - Part 1
Vous pourrez trouver cette marque sur la
boutique
.
You can find this brand on the shop .


PRESS SAMPLE
Porco Rosso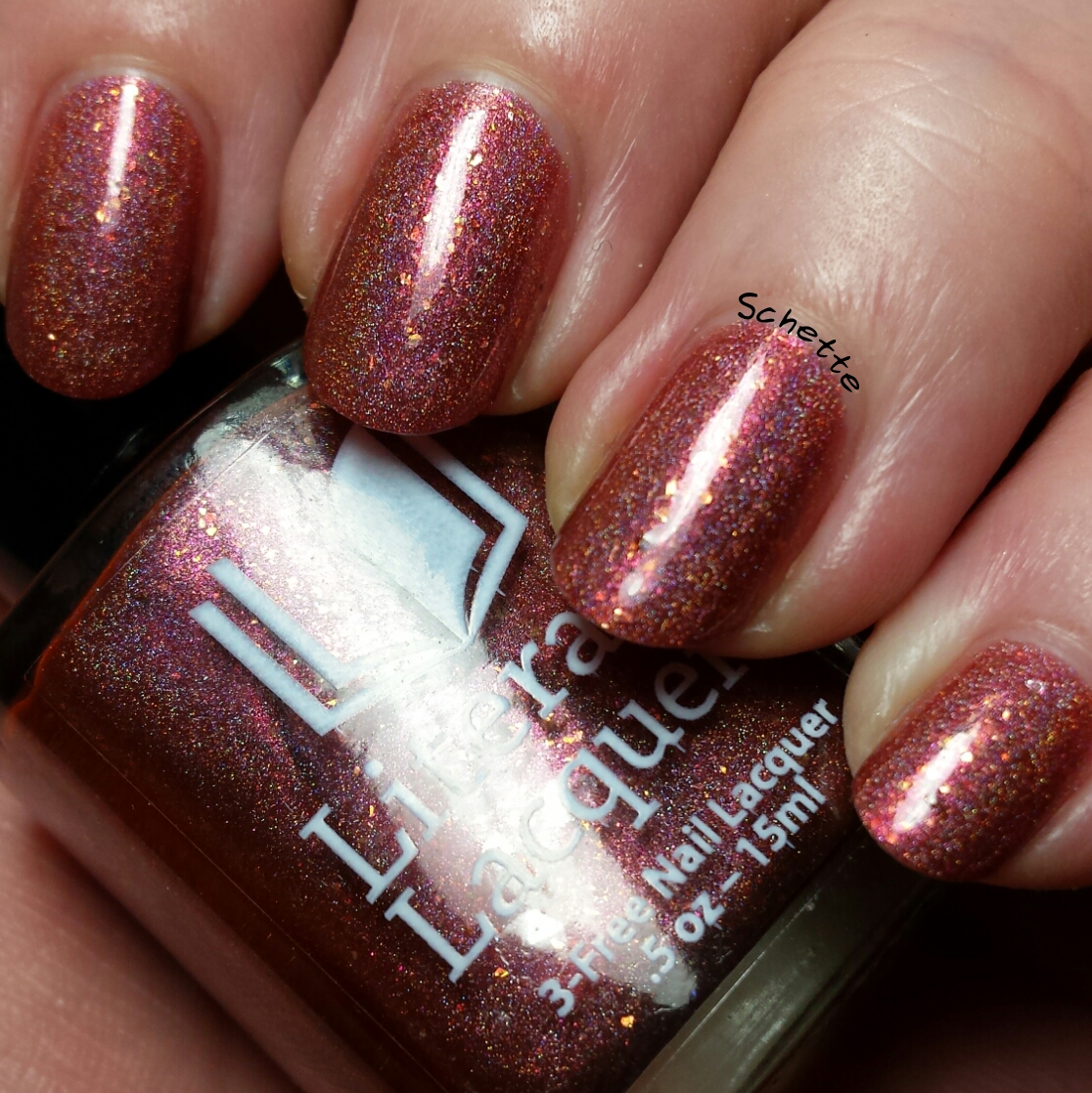 Porco Rosso a commencé comme mon custom pour ma collection Ghibli. J'aime demander aux makers de me faire un personnage qui leur ressemble, et de tous les personnages Ghibli, je pense que Porco Rosso est le plus cultivé d'entre eux, il adore lire tranquille sur sa petite île entre deux missions. C'est un rouge holo à flakies taupe et doré qui rappellent l'avion de Porco et ses vêtements. Posé en deux couches, avec top coat.
Porco Rosso started as my custom for my Ghibli Collection. I love to ask the makers to make me a polish with a character close to them. From all Ghibli's character, I think that Porco Rosso is the most literate, he enjoy reading alone in his own island between two missions. It's a red holo with taupe and golden flakies that represent his plane and his clothes. Worn in two coats, with top coat.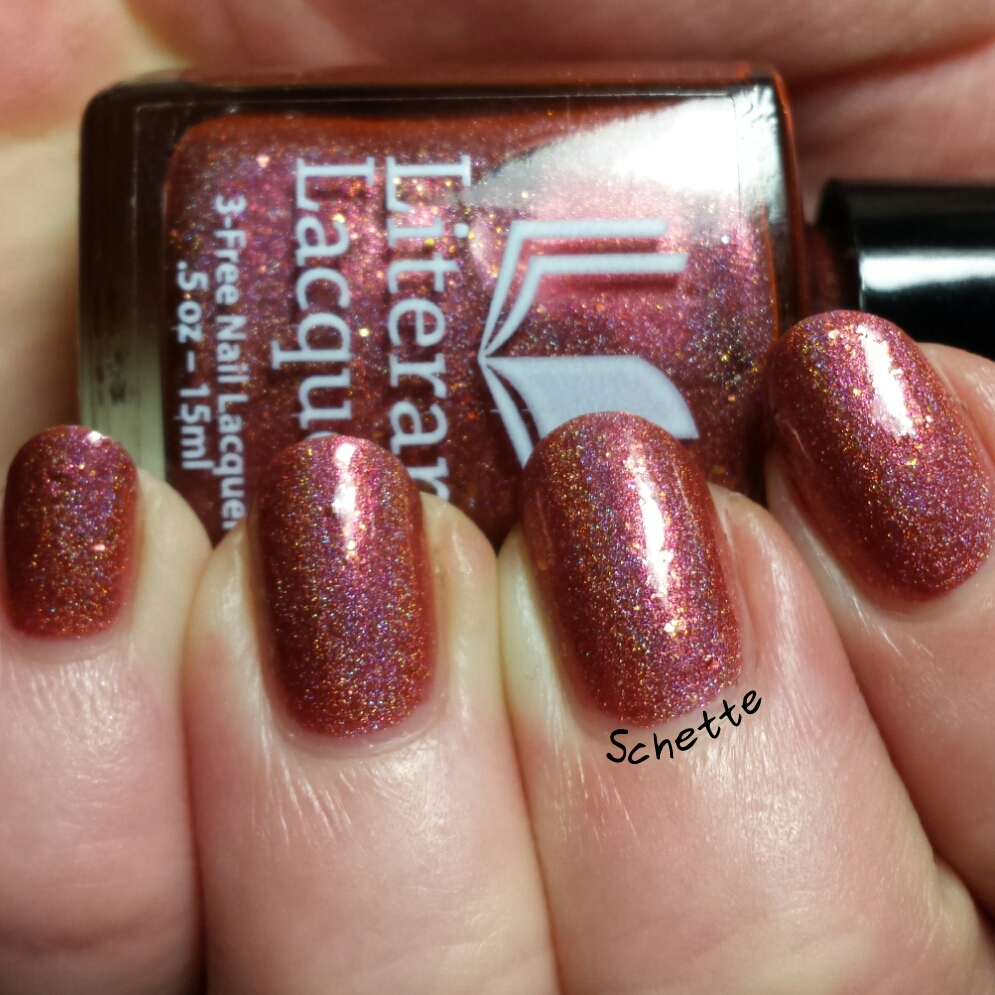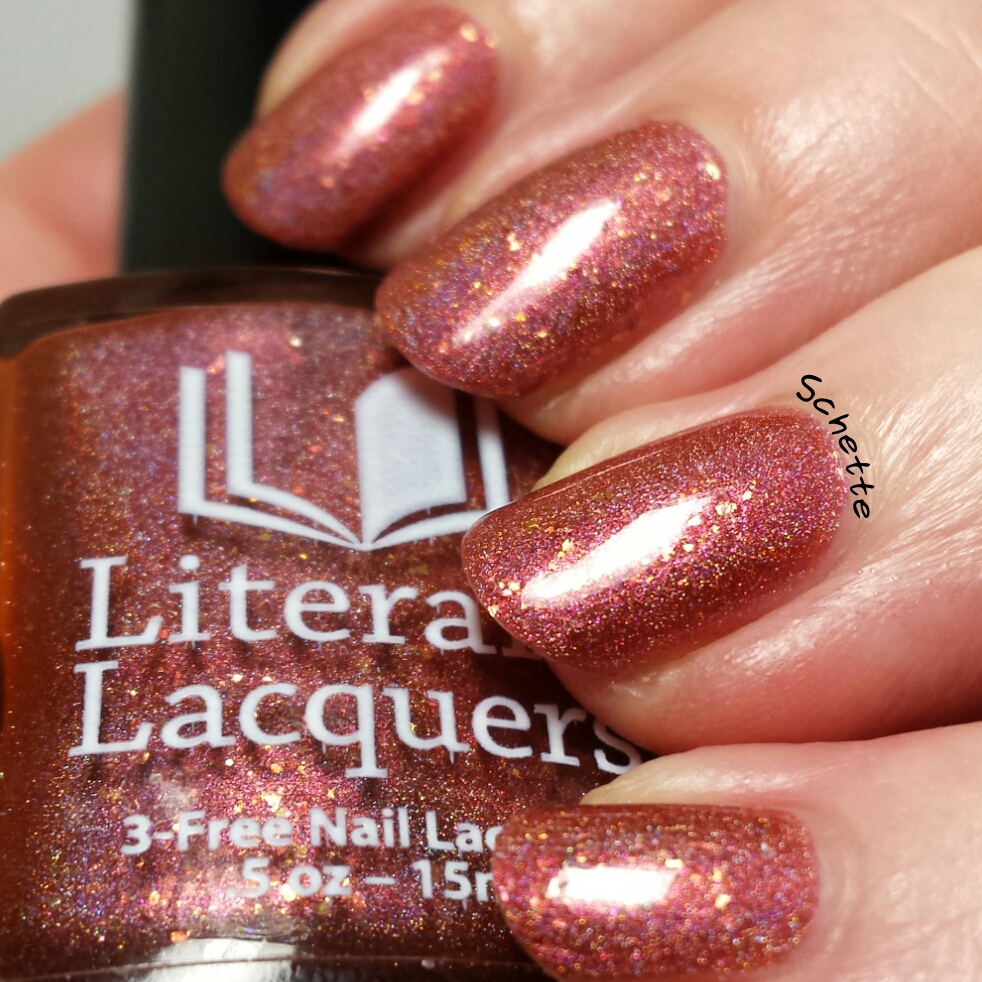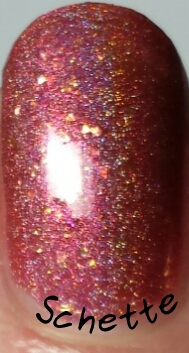 I heard the bells
I heard the bells était une édition limitée offerte pour tout achat entre le 28 novembre et le 7 décembre (oui, mon colis s'est perdu alors c'est pas des nouvelles fraiches, je suis désolée). C'est un magnifique doré à microglitter holo. Ici en deux couches avec top coat.
I heard the bells was a limited edition gifted for any purchase between november 28th and december 7th (yes, my package get lost, so I'm sorry because the news is not really at time). It's a wonderfull gold polish with holo microglitter. Here in two coats with top coat.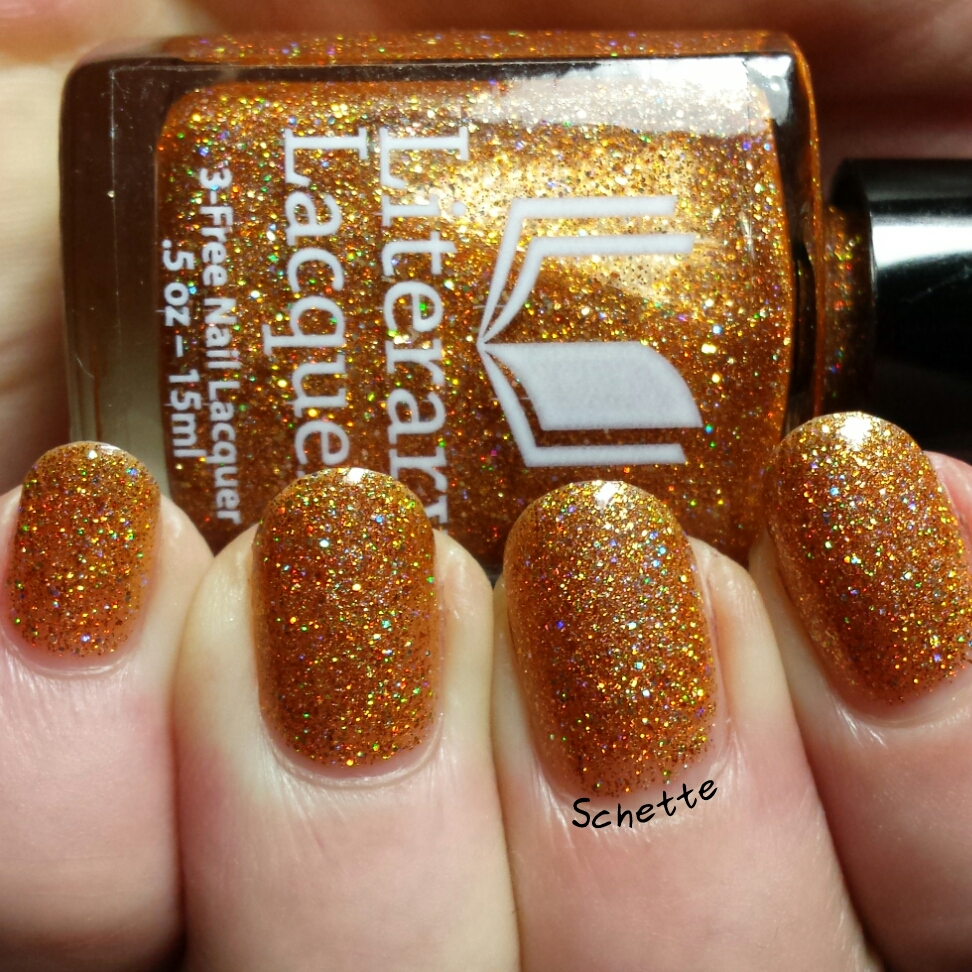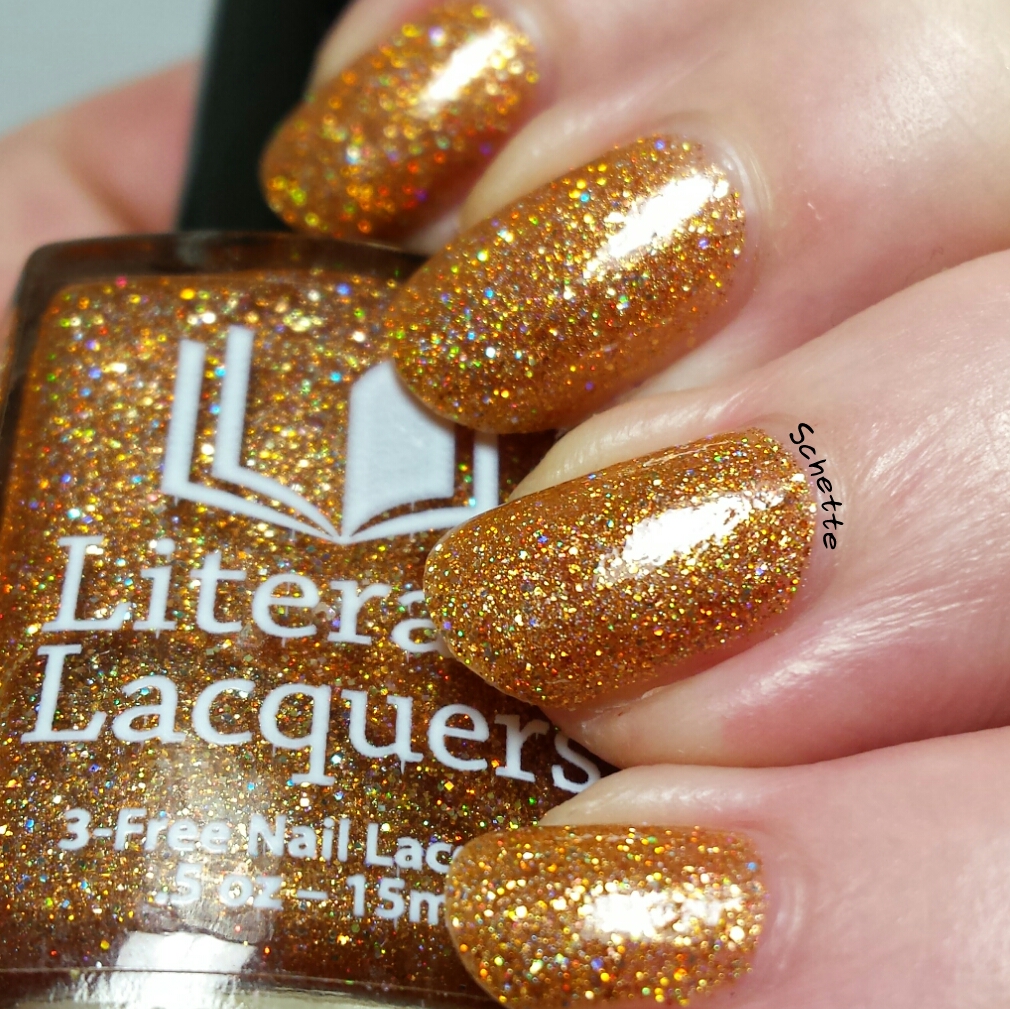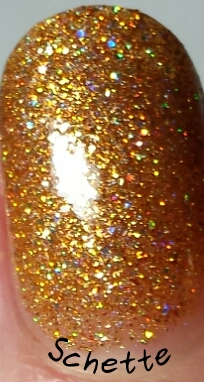 Grasshopper with Cotton Candy Hair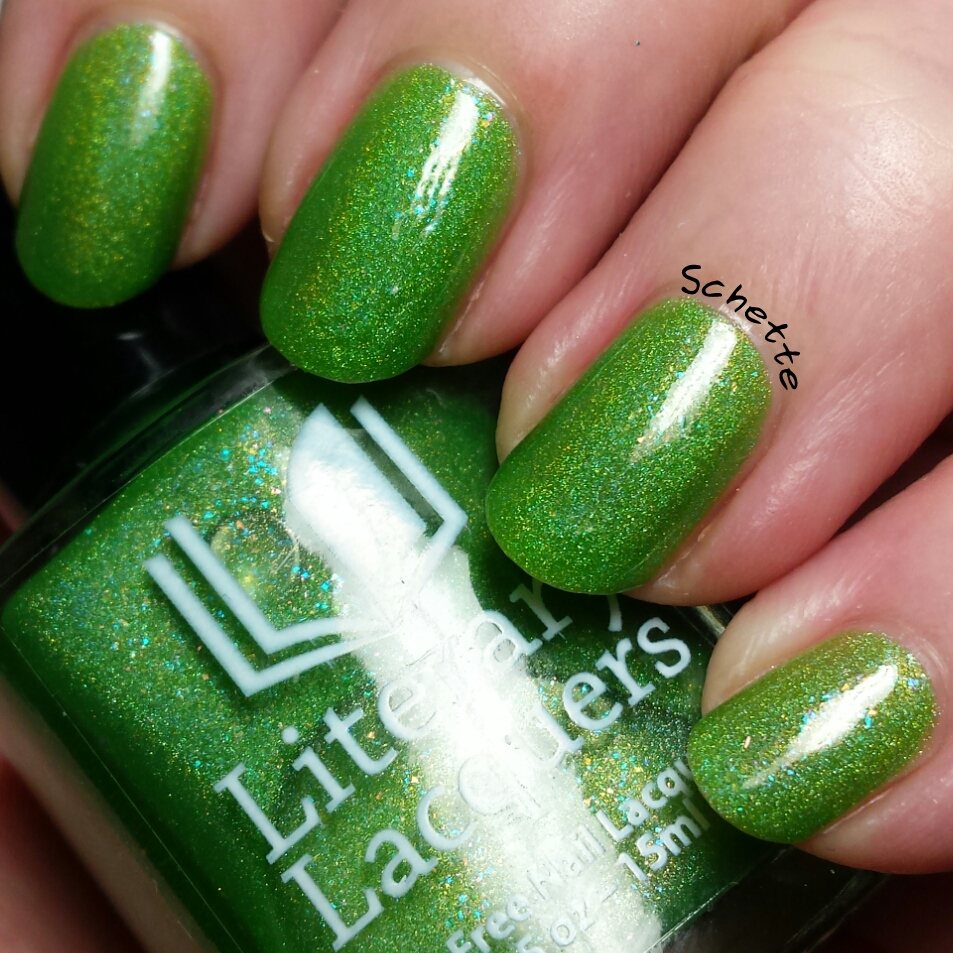 Celui-ci à été crée par
Cate
. C'est un magnifique vert très lumineux avec des shimmer turquoises et jaune. Ici en deux couches sans top coat.
This one was designed by
Cate
. It's a green holo very bright with teal and yellow shimmer. Here in two coats without top coat.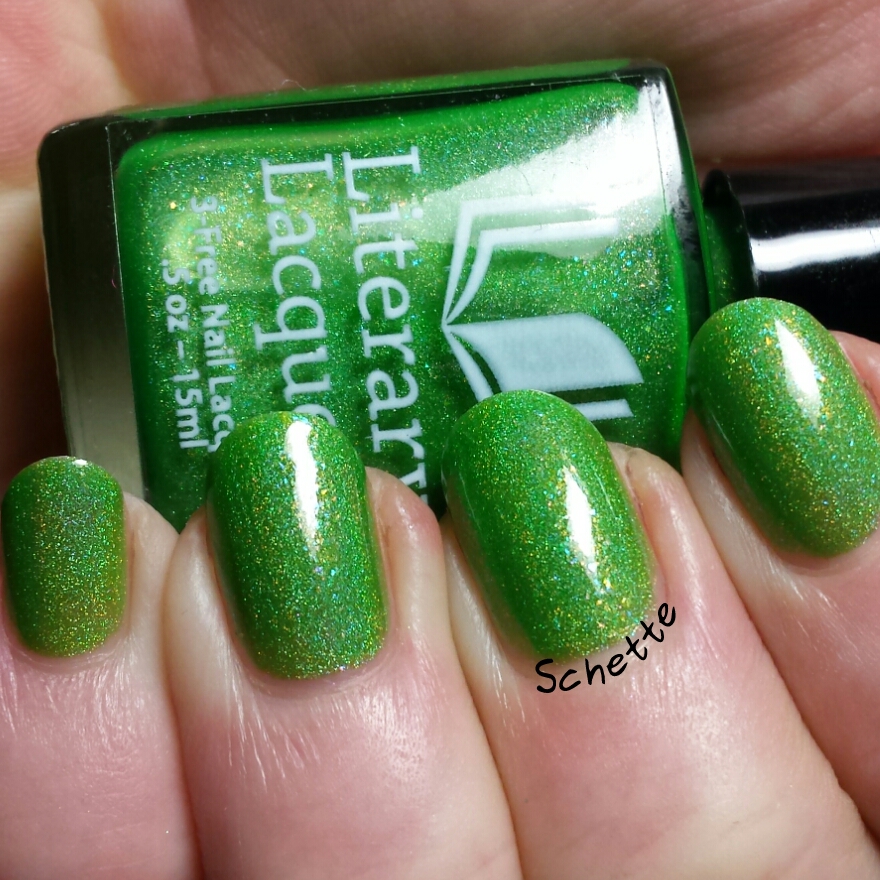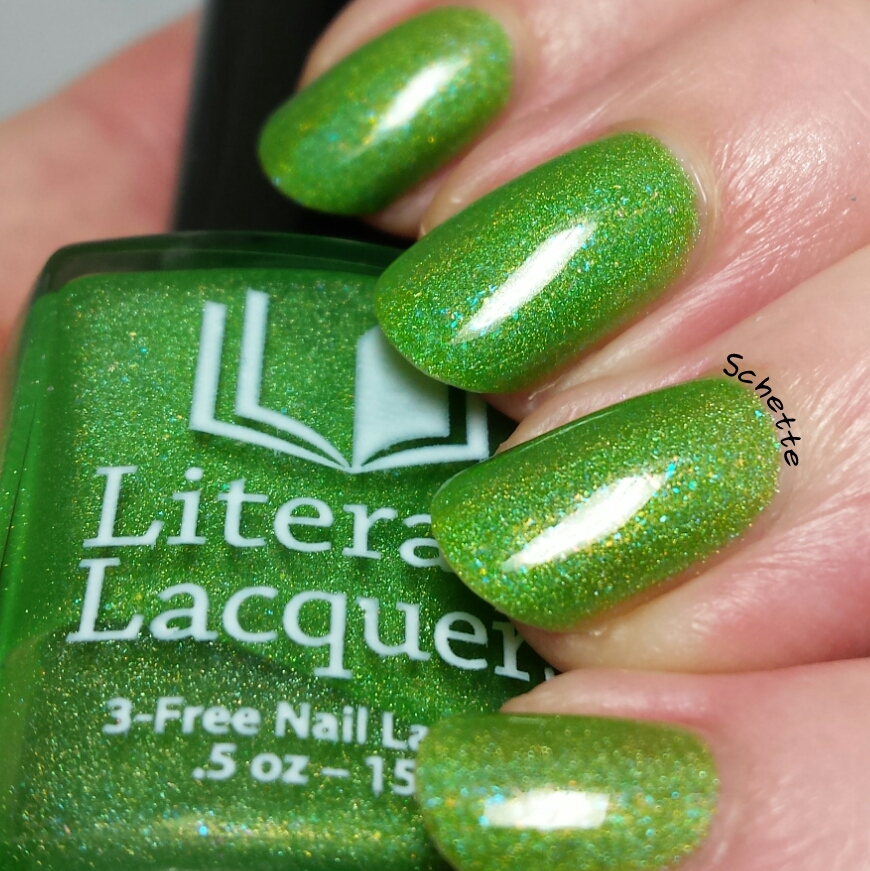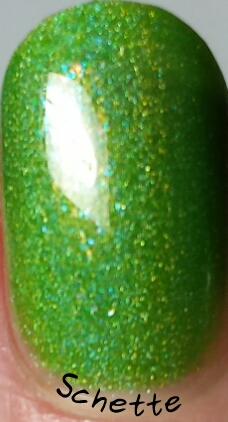 Bilan
J'adore les vernis Literary alors quand Amy m'a proposé de sortir mon Porco Rosso dans la collection Community j'étais vraiment plus que ravie. Les vernis se posent parfaitement, ont un rendu doux même s'ils possèdent des glitter après un coup de top coat, sèche vite et tiennent très bien !
I love Literary polish, so when Amy asked me to release my Porco Rosso in her Community Collection I was more than honored. The polish aplly very well, has a smooth finish even if there is microglitter in there (well, if you add a coat of top coat), dry very fast and stay forever on your nails ! Perfect !
Une petite vue rapide de la collection.
A quick overview of the whole collection
Schette, le 29 janvier 2015
Vous pourriez aussi aimer / You can also like :