Lilypad Lacquer - Mother of dragons
Vous pourrez trouver cette marque sur la
boutique
et chez
Beauty So Fly
,
DAZZLED
,
Norway Nails
,
Pshiiit
,
Sally Magpies
,
Llarowe
,
Nail Polish Canada
,
hypnotic polish
,
Femme Fatale Cosmetics
You can find this brand on the shop or at Beauty So Fly, DAZZLED, Norway Nails, Pshiiit, Sally Magpies, Llarowe, Nail Polish Canada,hypnotic polish, Femme Fatale Cosmetics


PERSONAL PURCHASE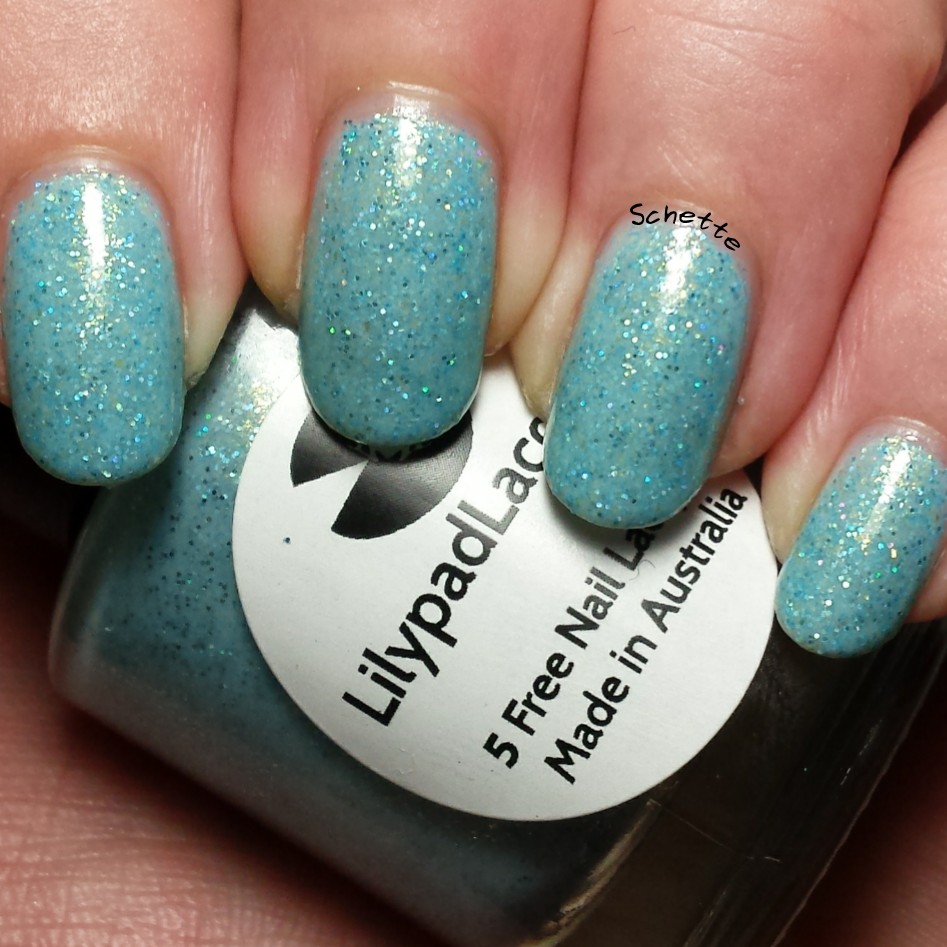 Mother of Dragons fait partie de la What's indie box d'avril 2015 sur le thème de Game of Thrones. C'est un superbe bleu ciel à microglitter holo et bleues et shimmer doré. Le résultat est juste whaooo.
Mother of Dragons is part of the What's indie box of April 2015 upon the theme Game of Thrones. This is a wonderfull light blue with holo and blue microglitter and golden shimmer. The result is just whaooo.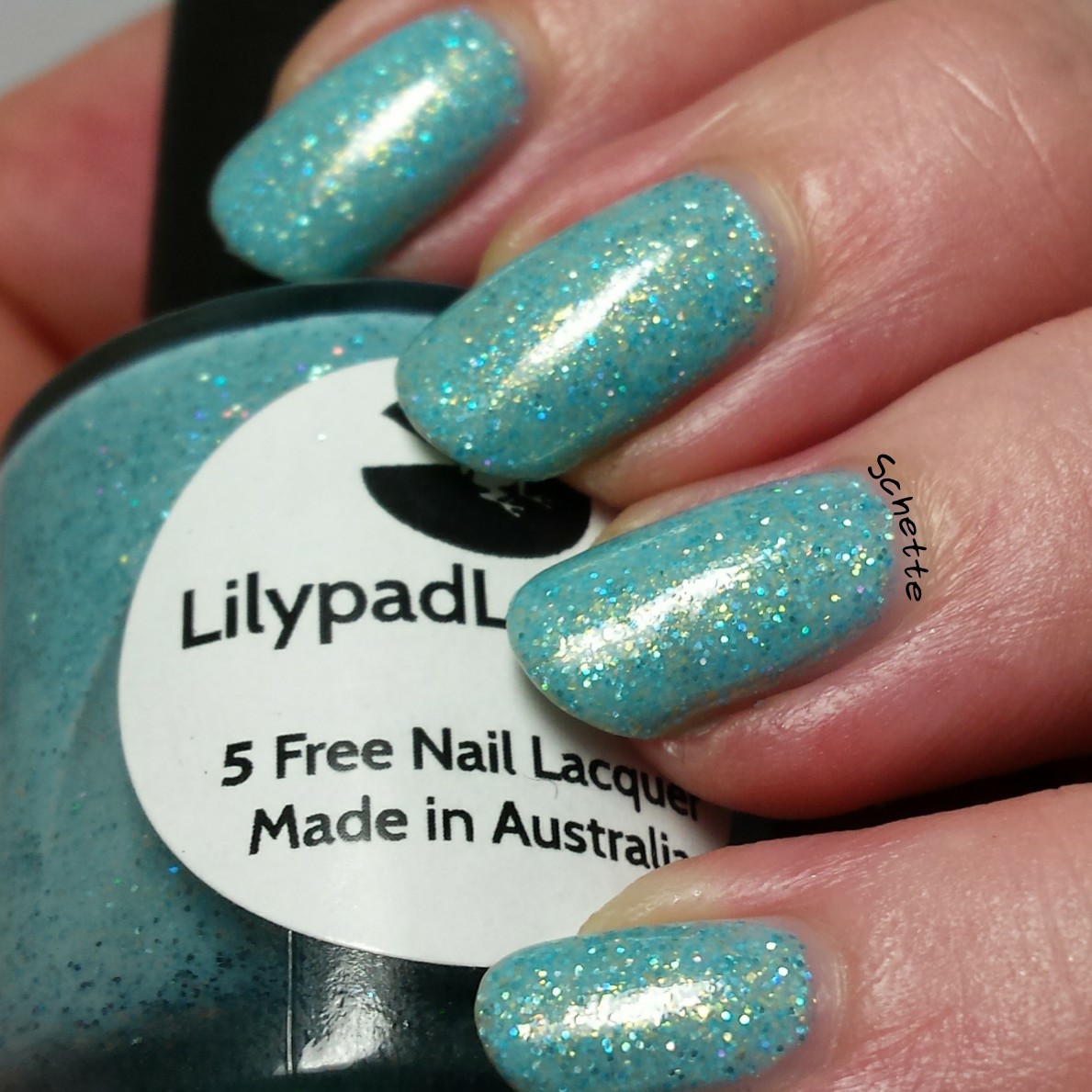 Le vernis est légèrement plus clair que ça dans la vraie vie, mais je voulais vous montrer cette photo pour voir les différents reflets des microglitter. La lumière fait ressortir le shimmer doré et donc fait ressortir le vernis un peu plus "vert"
The polish is slightly lighter in real life in this picture, but I wanted to show you this picture to show the different sparkles of microglitter. The light give more effect to golden shimmer, so the polish appears more "green"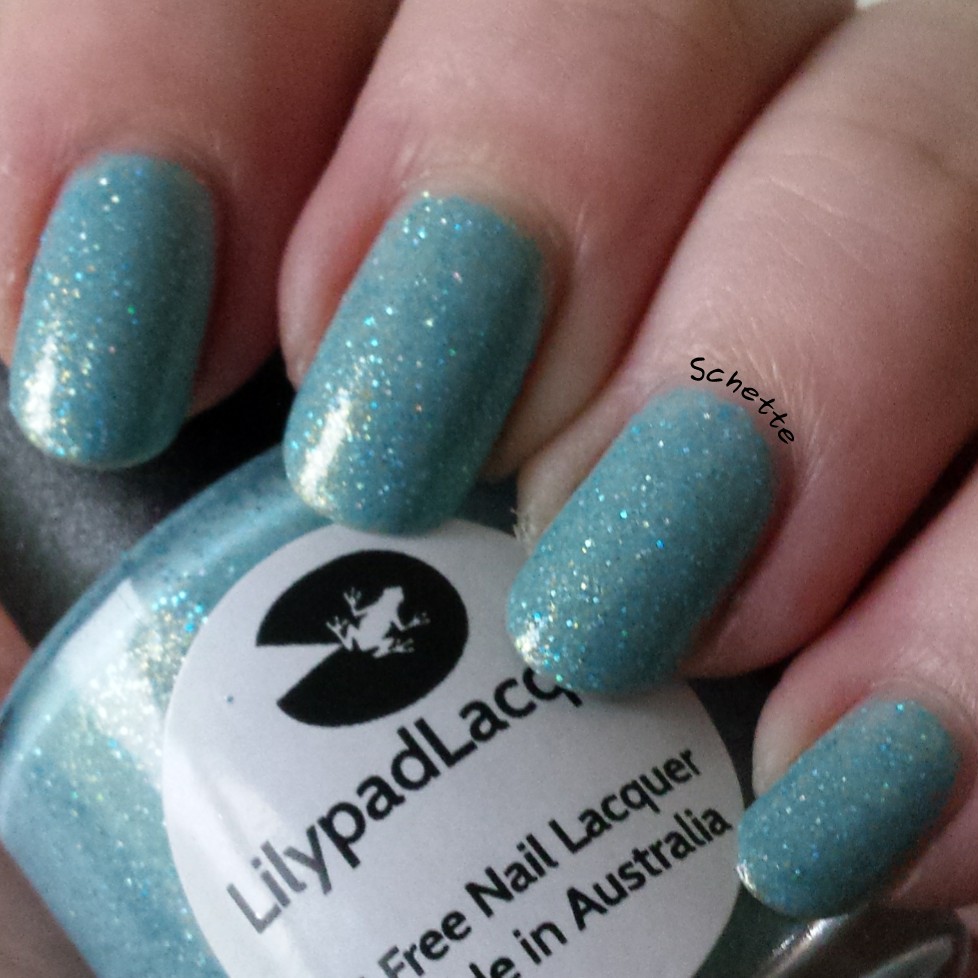 A l'ombre, on voit également les reflets. La couleur ici est vraiment très fidèle.
In shade, we also can see the sparkles. The color is very accurate here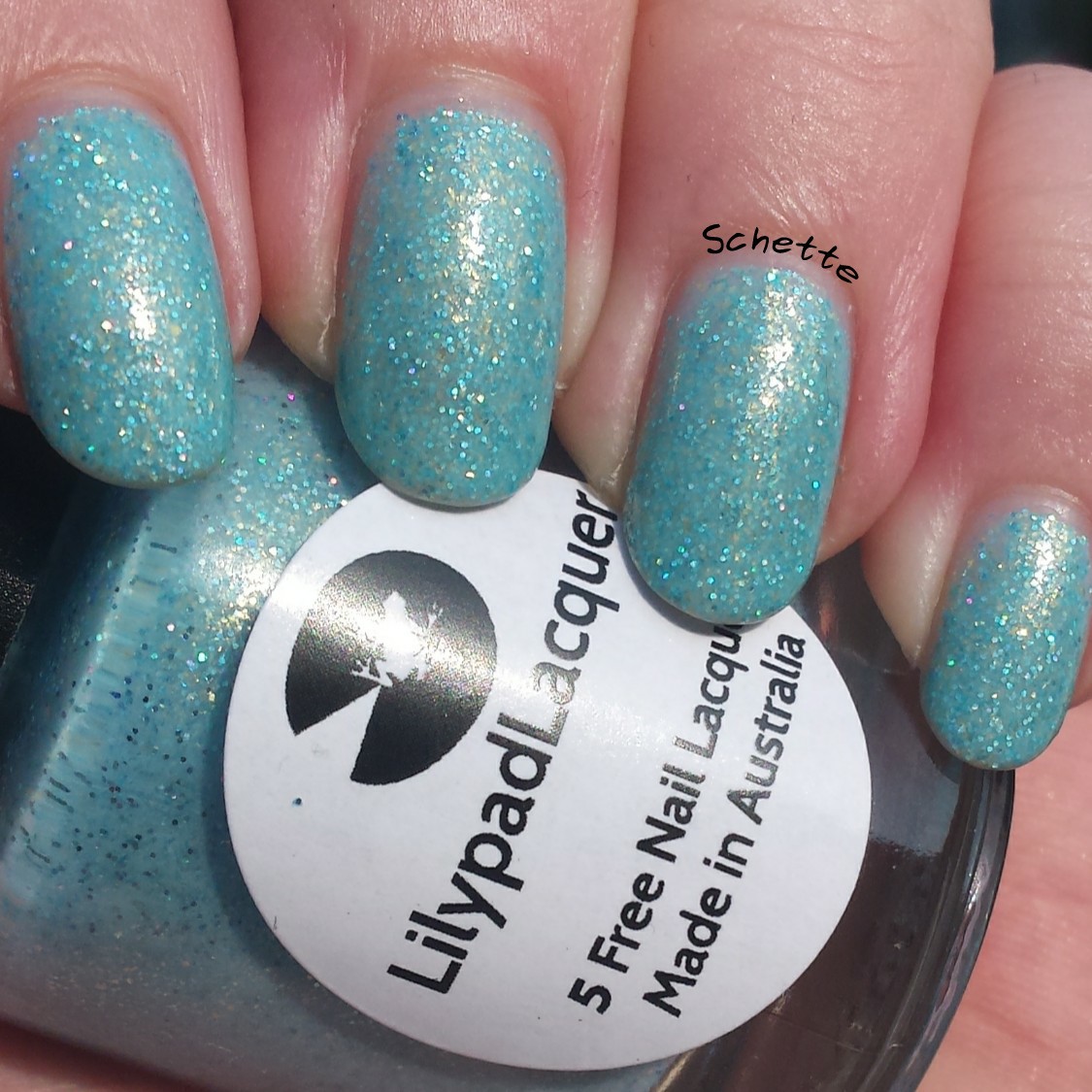 Et quelques photos au soleil !
And some sun shots !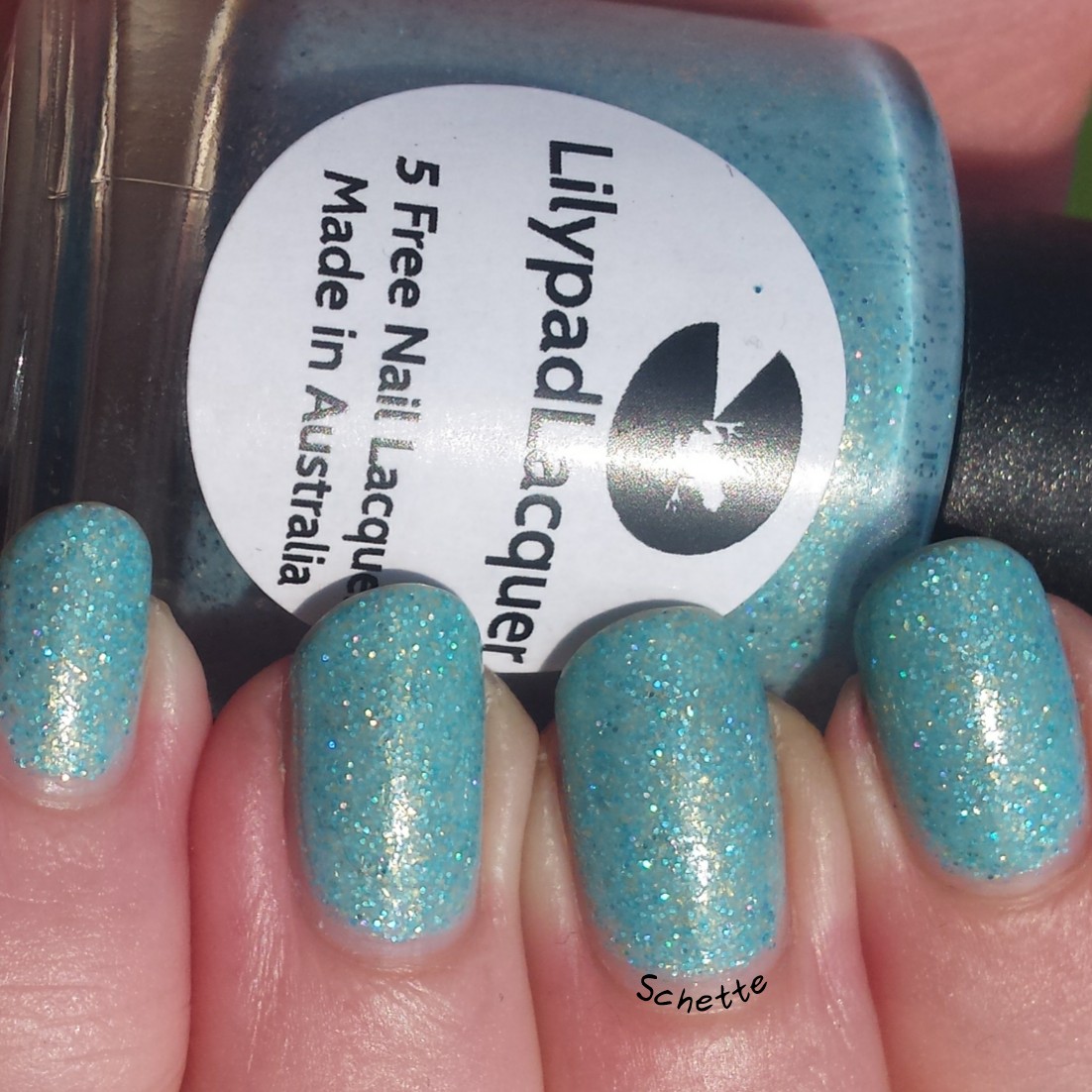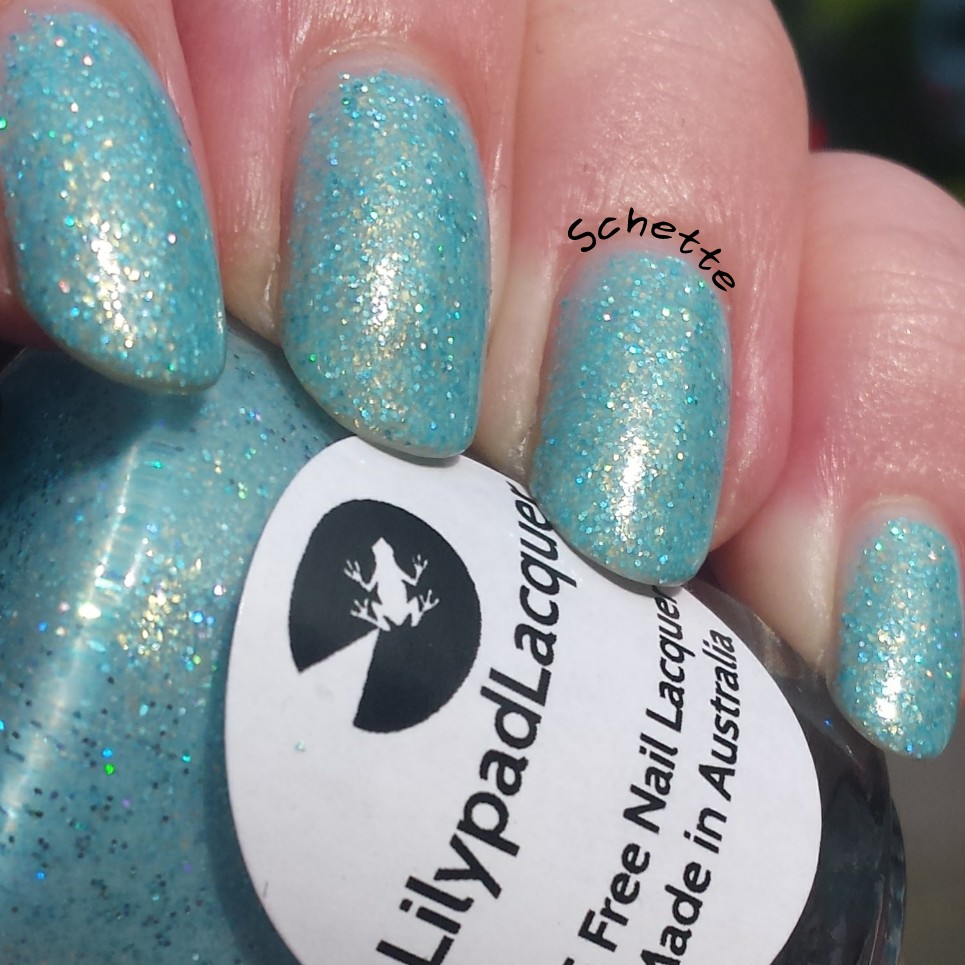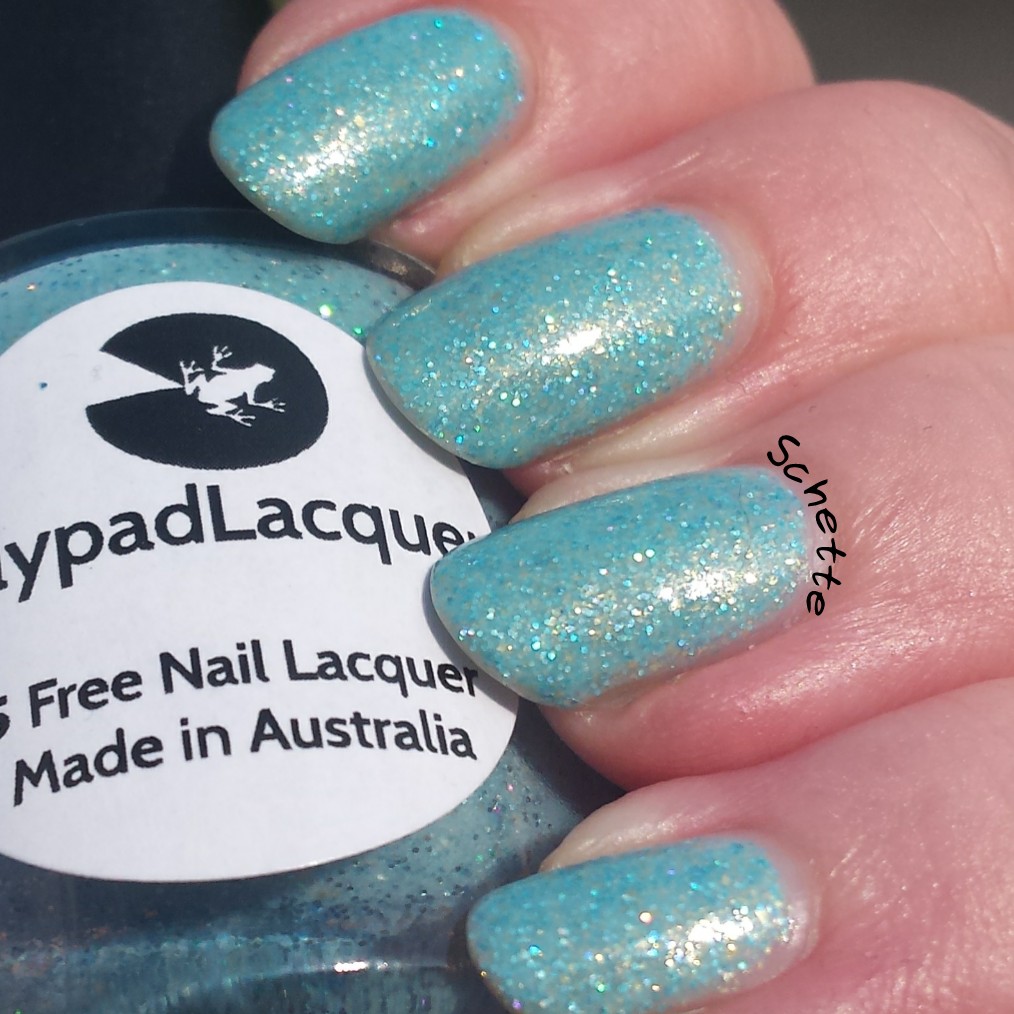 J'ai utilisé le Eat Sleep Polish : Sheets of Empty Canevas en tant que vernis de stamping. Je l'ai donc utilisé sur le Lilypad Mother of Dragons, et j'ai stampé avec la plaque Moyou Zodiac 02.
I used Eat Sleep Polish : Sheets of Empty Canevas as stamping polish. I used it over Lilypad Mother of Dragons and I stamped with plate Moyou Zodiac 02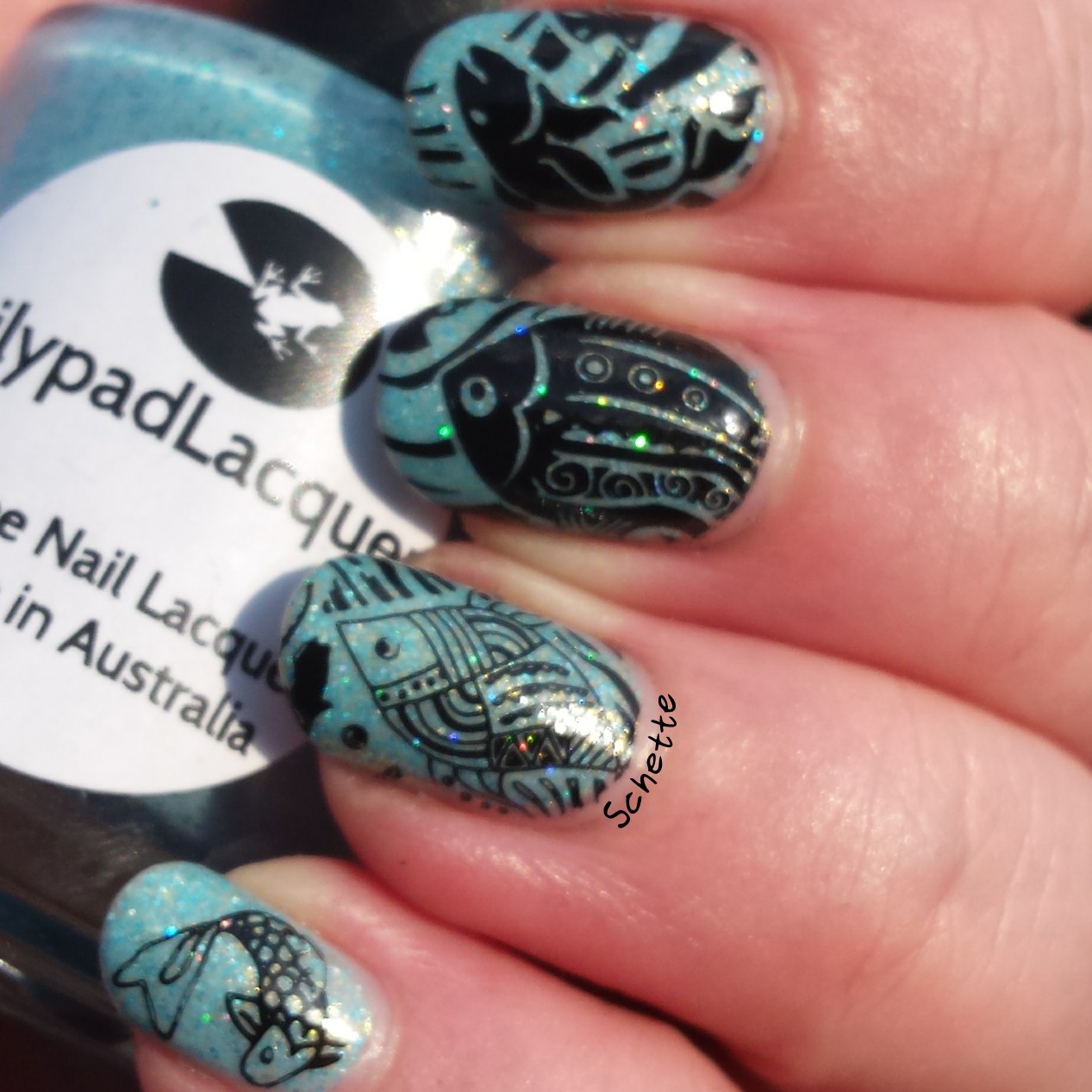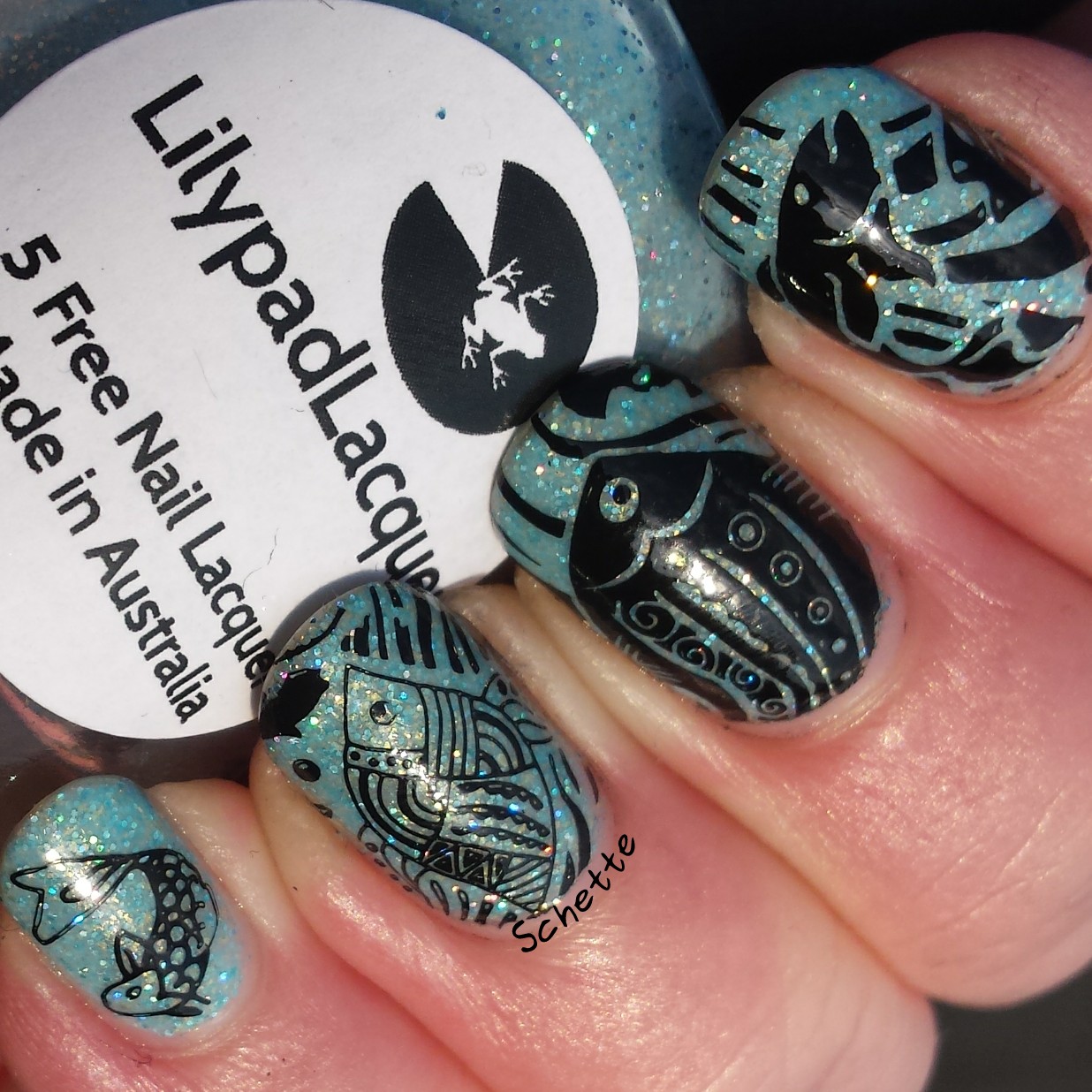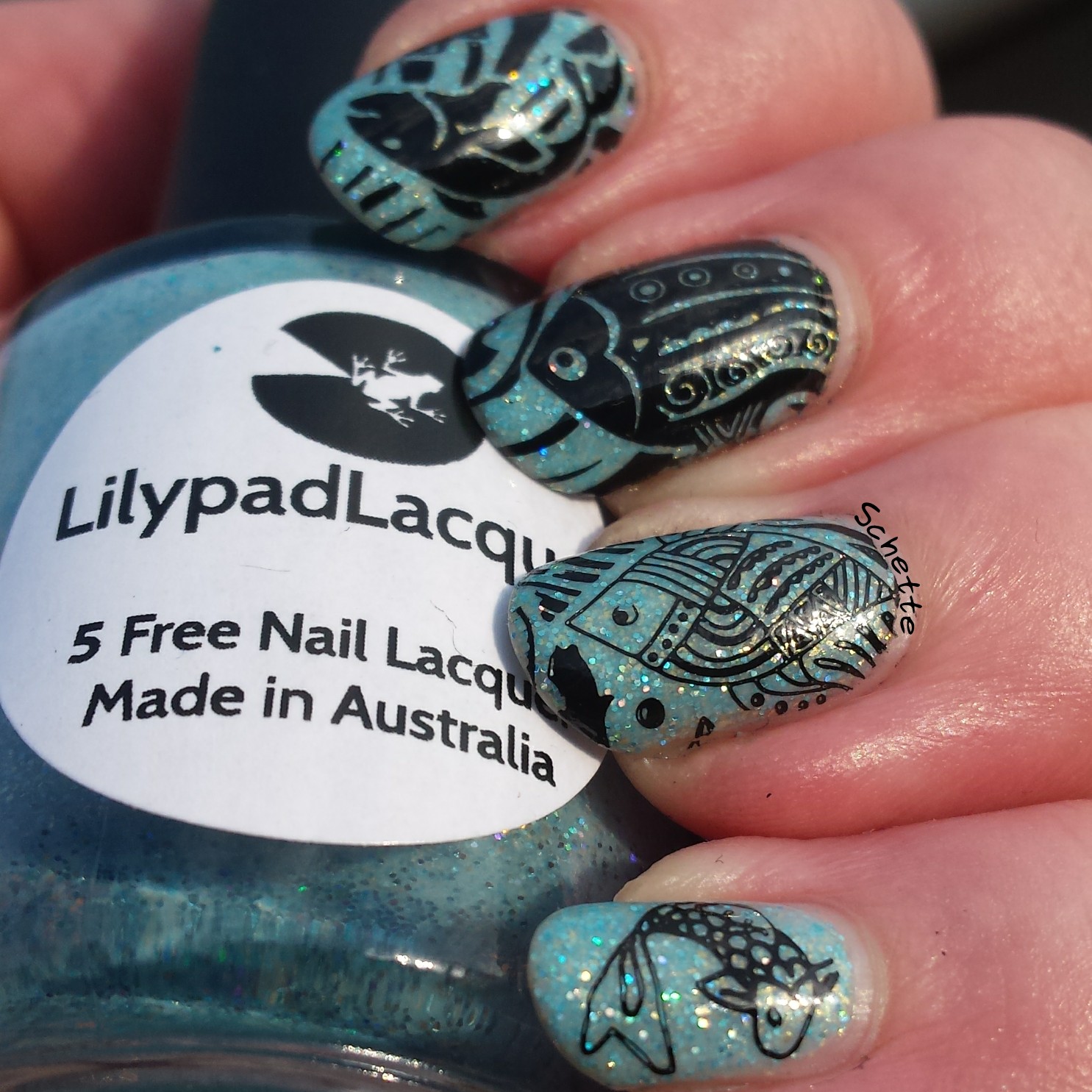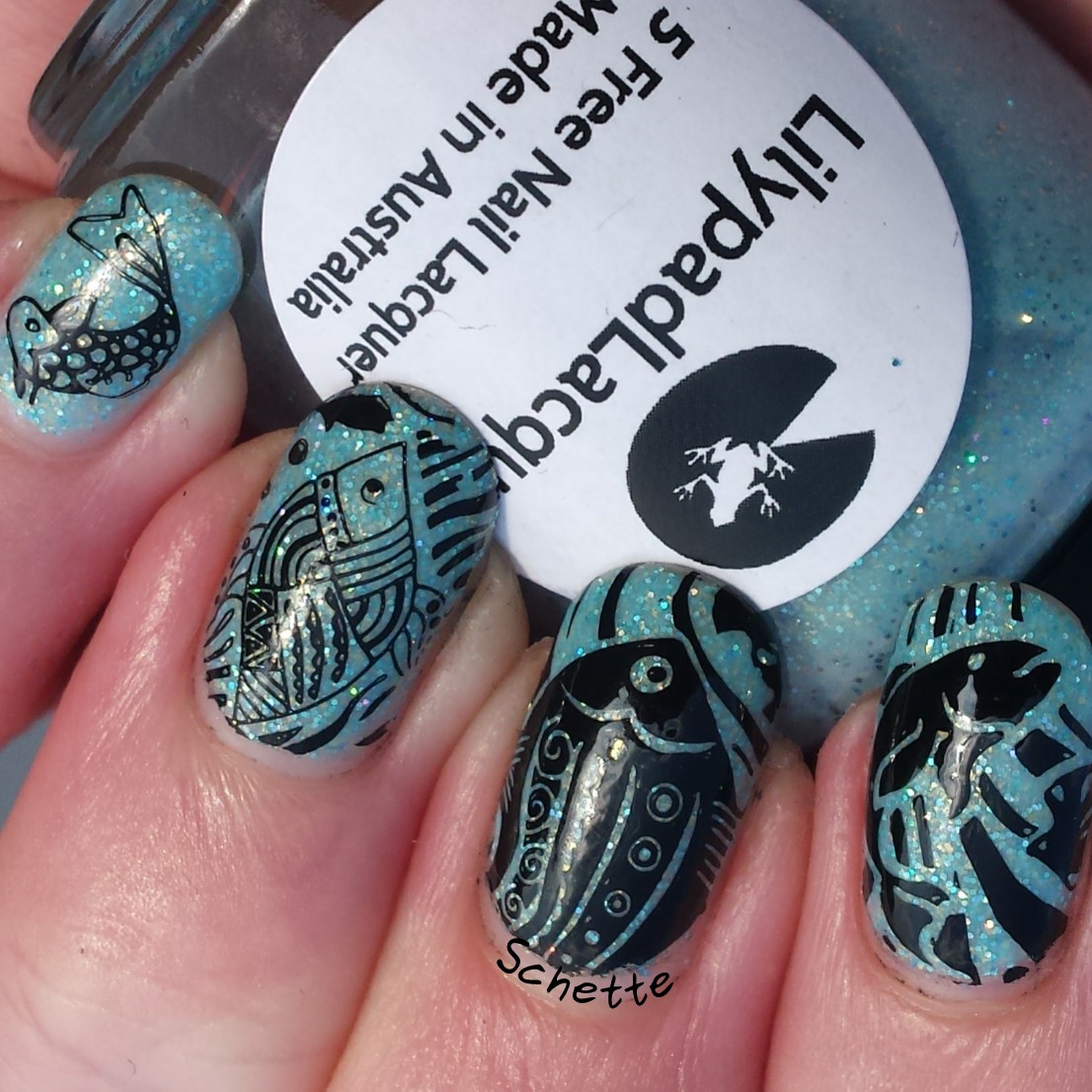 Bilan
J'ai vraiment adoré ce vernis. Il nécessite deux bonnes couches, ou comme je l'ai fait, trois fines couches plus top coat pour le lisser. Et vous, l'aimez vous ?
I really enjoy this polish. It required two thick coats, or like I do, three thin ones plus a top coat to smooth it :) What about you, do you like it ?
Schette, le 18 mai 2015
---
comments powered by