JReine - Heya Georgie
PERSONAL PURCHASE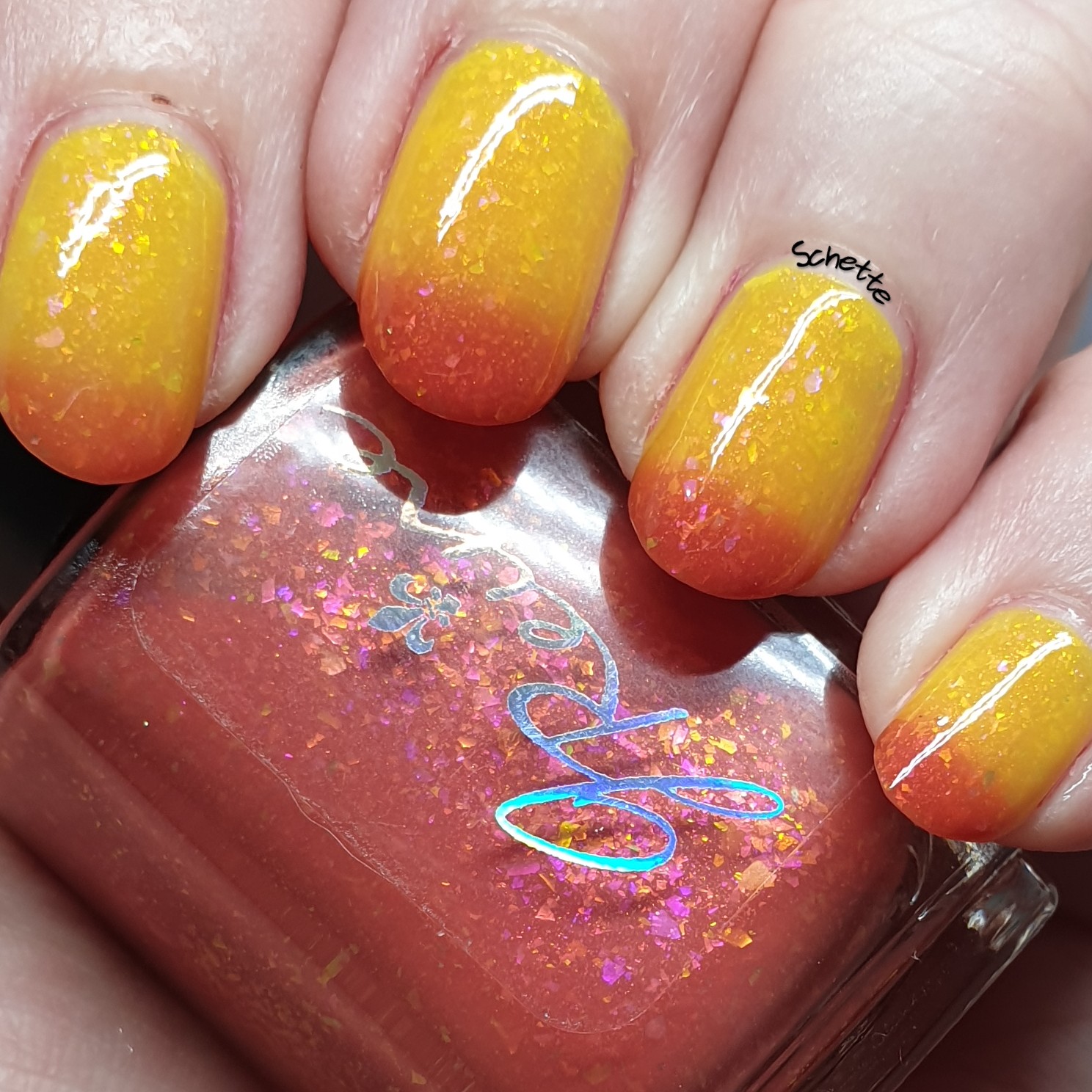 Ce Thermal Rouge - Jaune à flakies et aurora s'appelle Heya Georgie de JReine. Ici en trois couches avec top coat.
This Thermal Red - Yellow with flakies and aurora is called Heya Georgie by JReine. Here in three coats with top coat.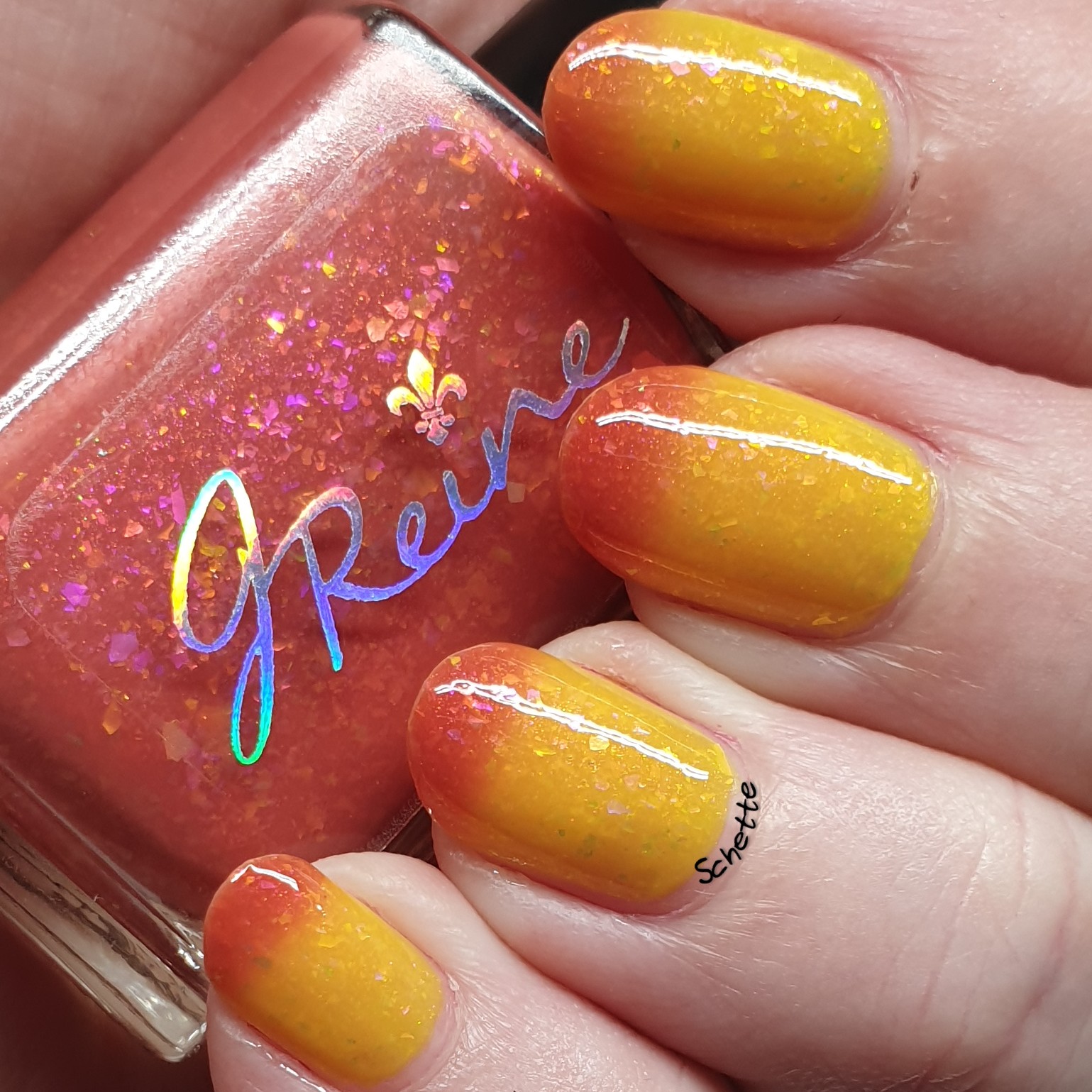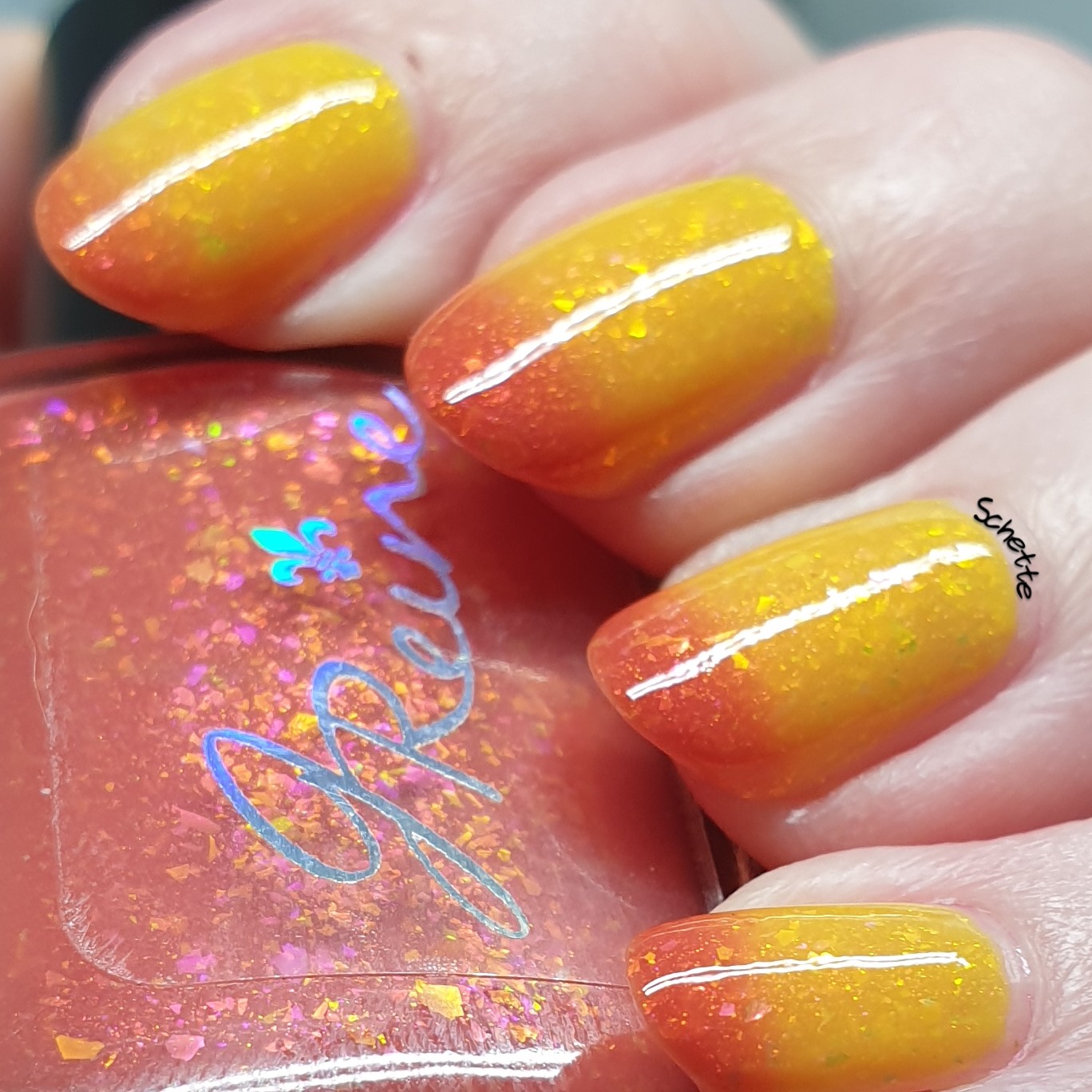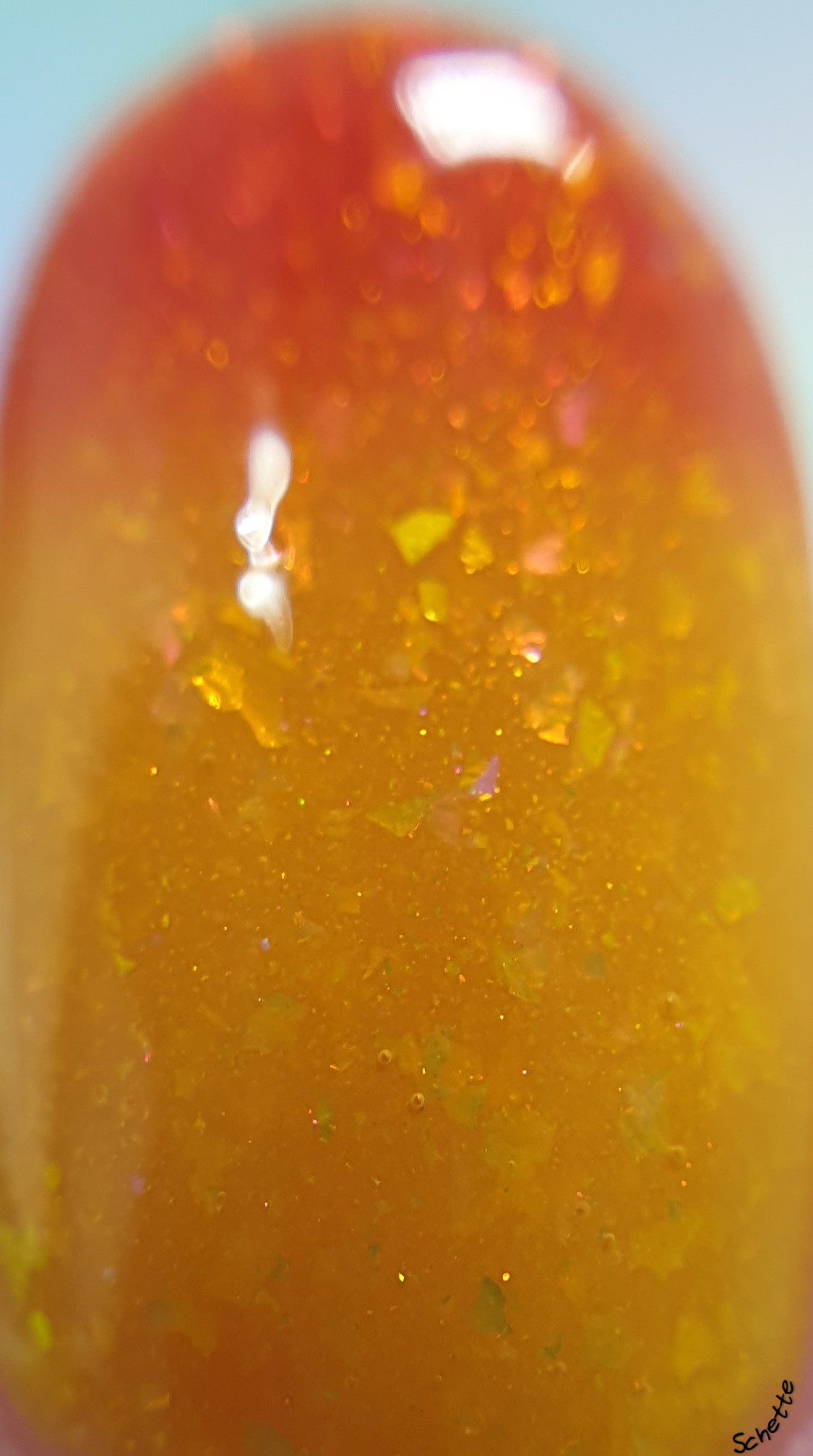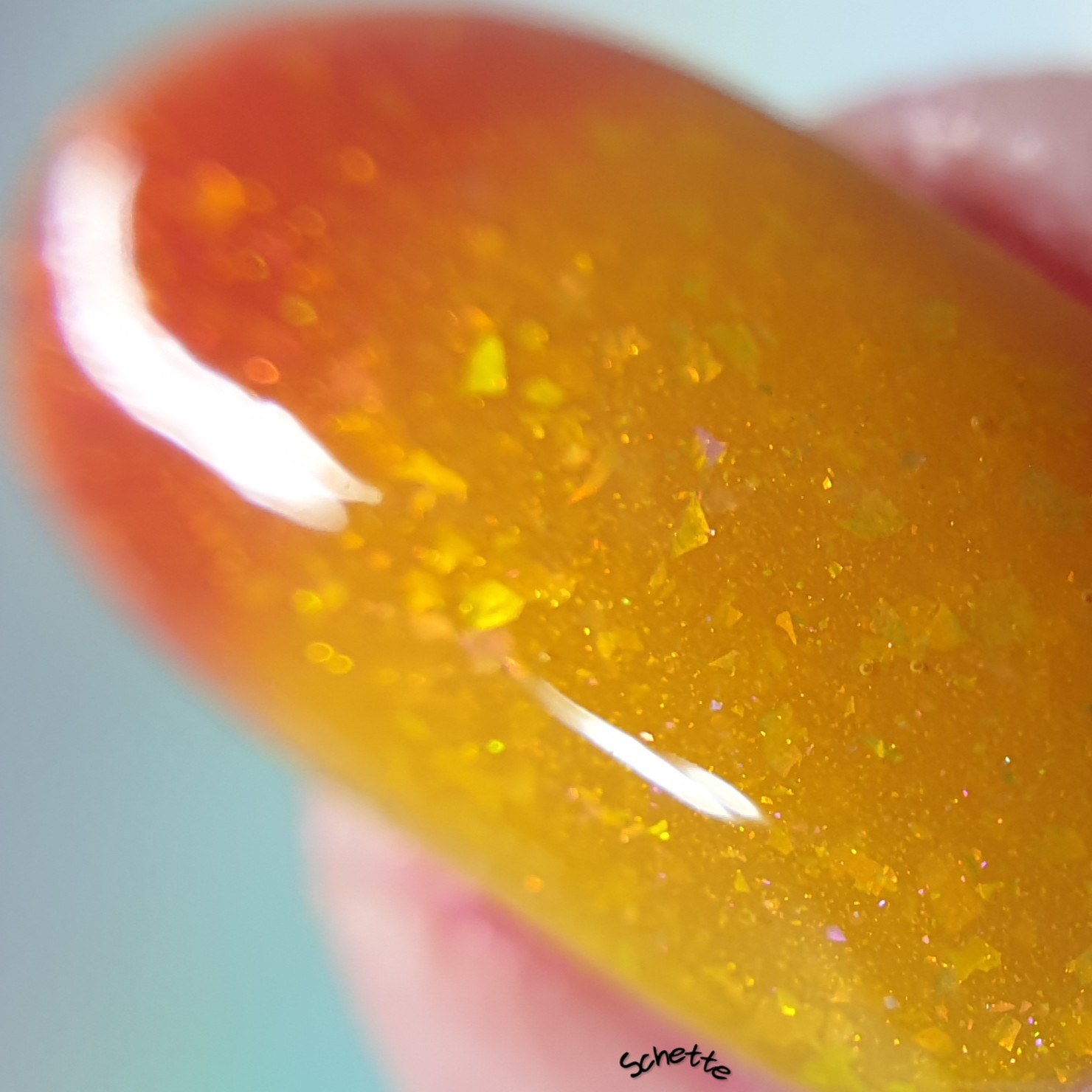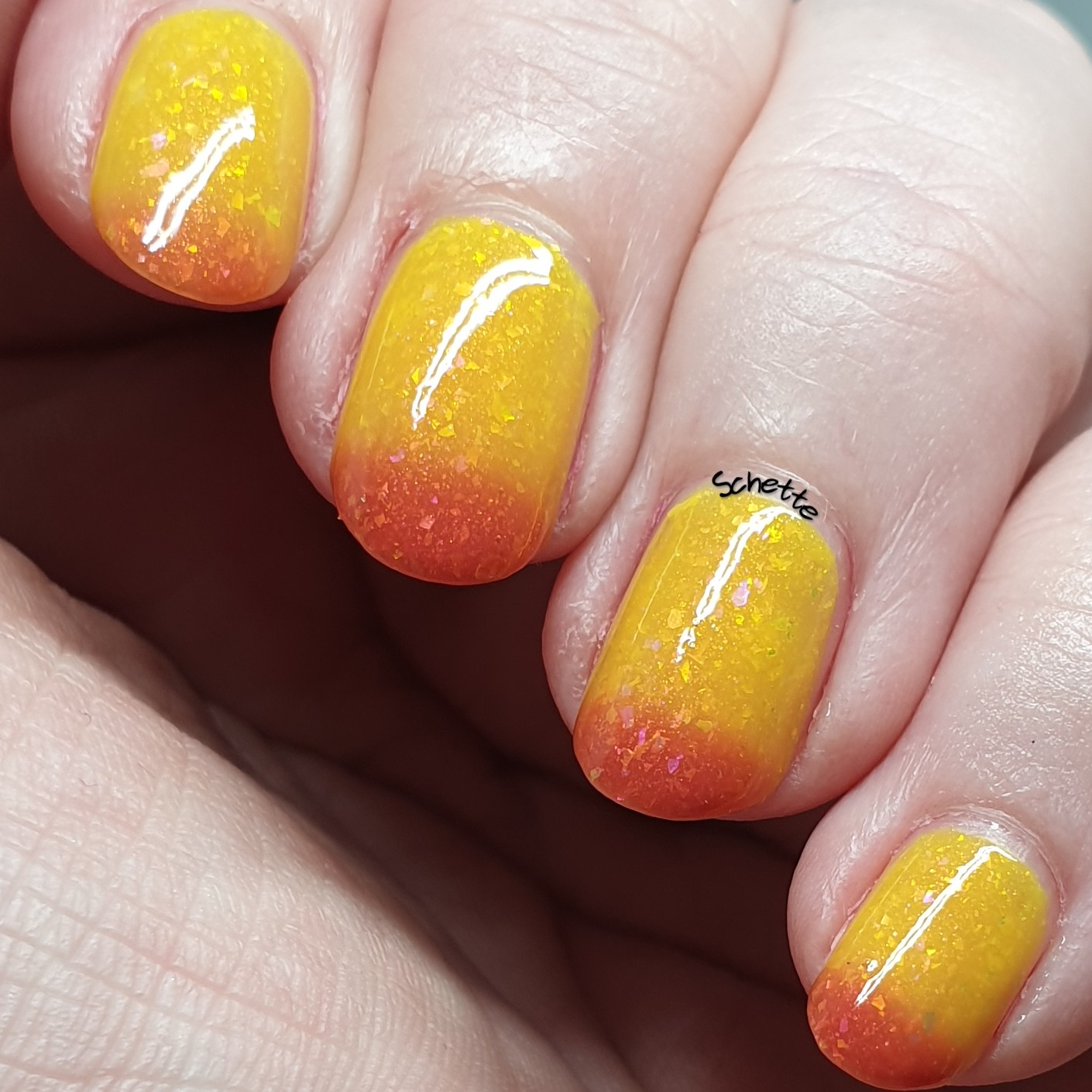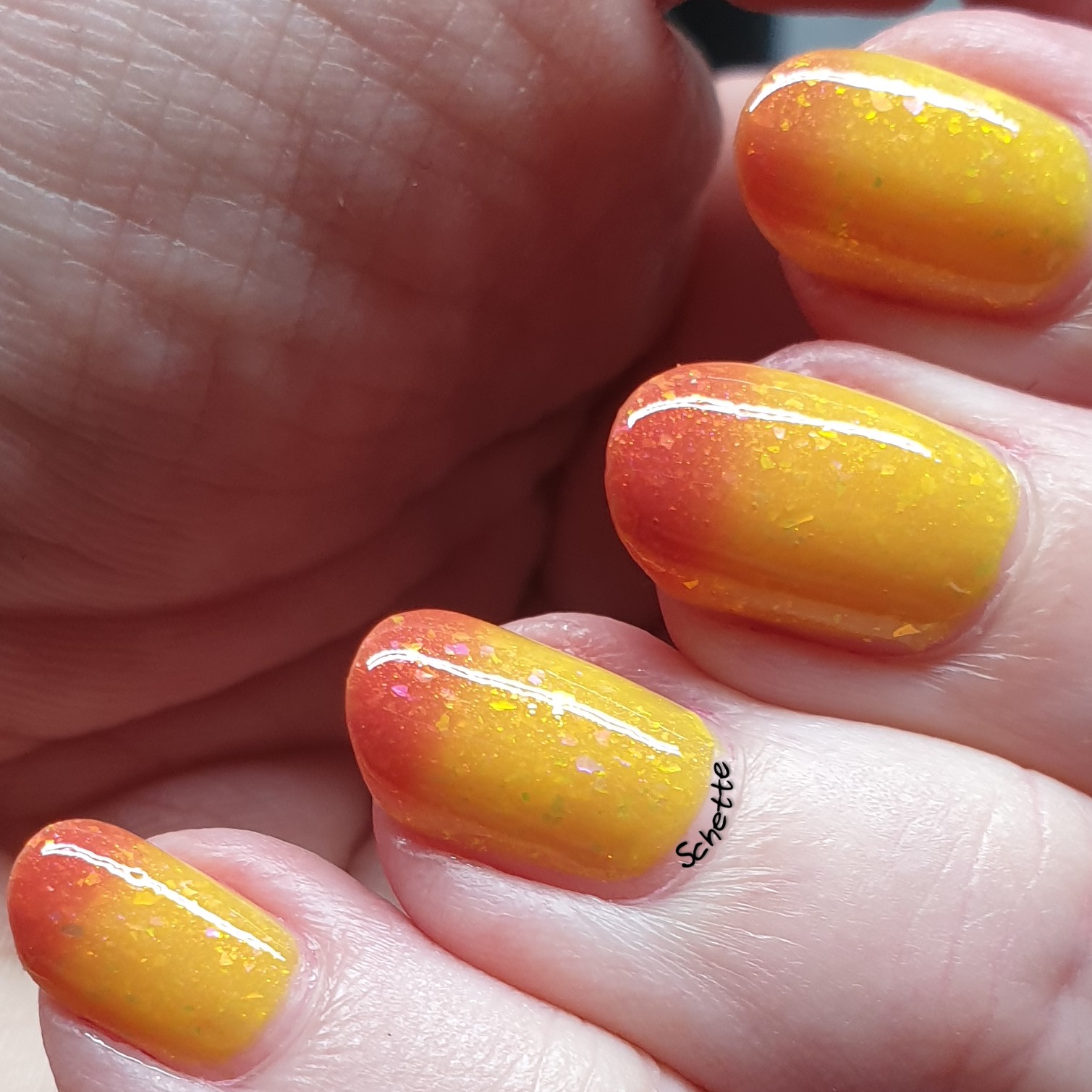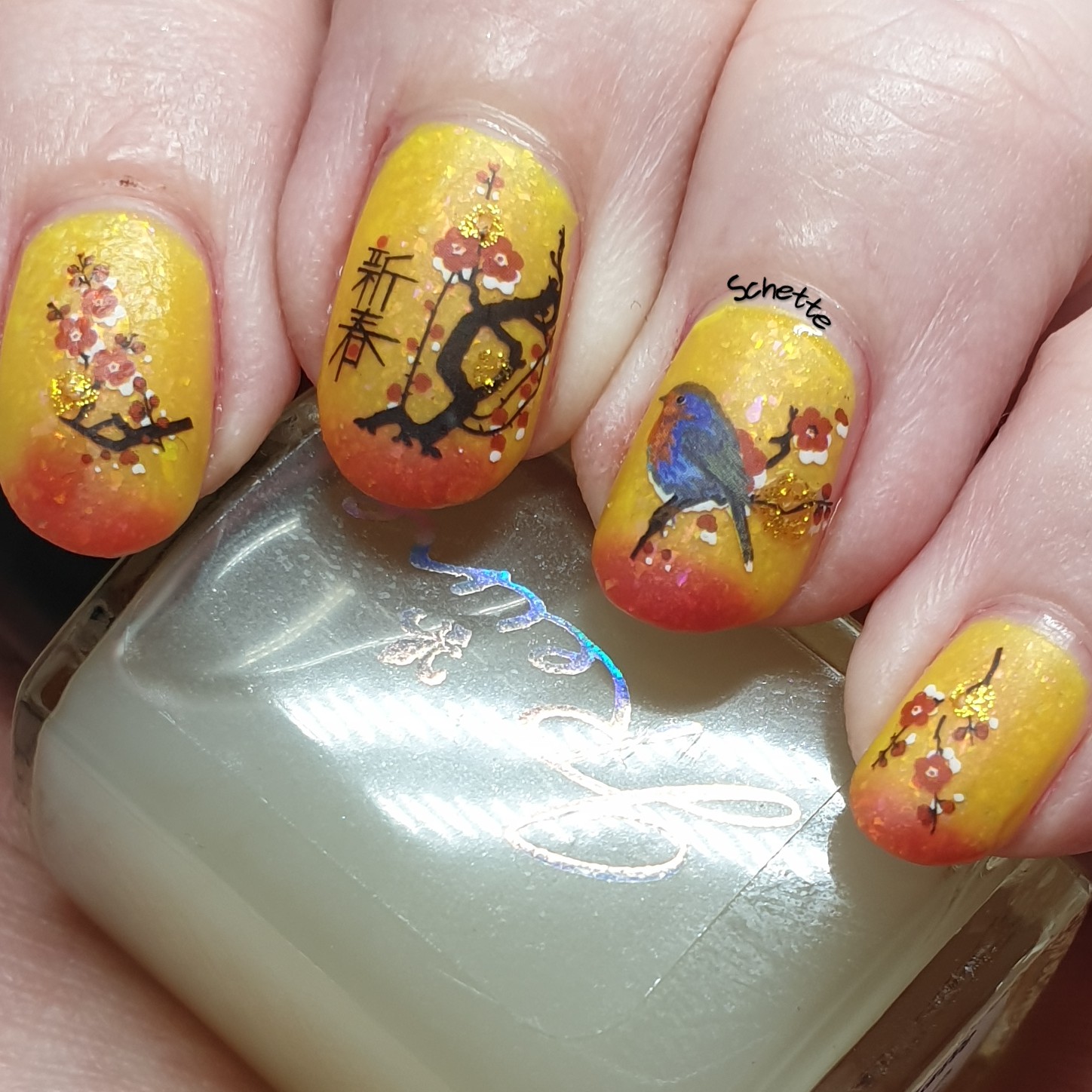 Matifié avec des waterdecalls.
Mattifed with waterdecalls.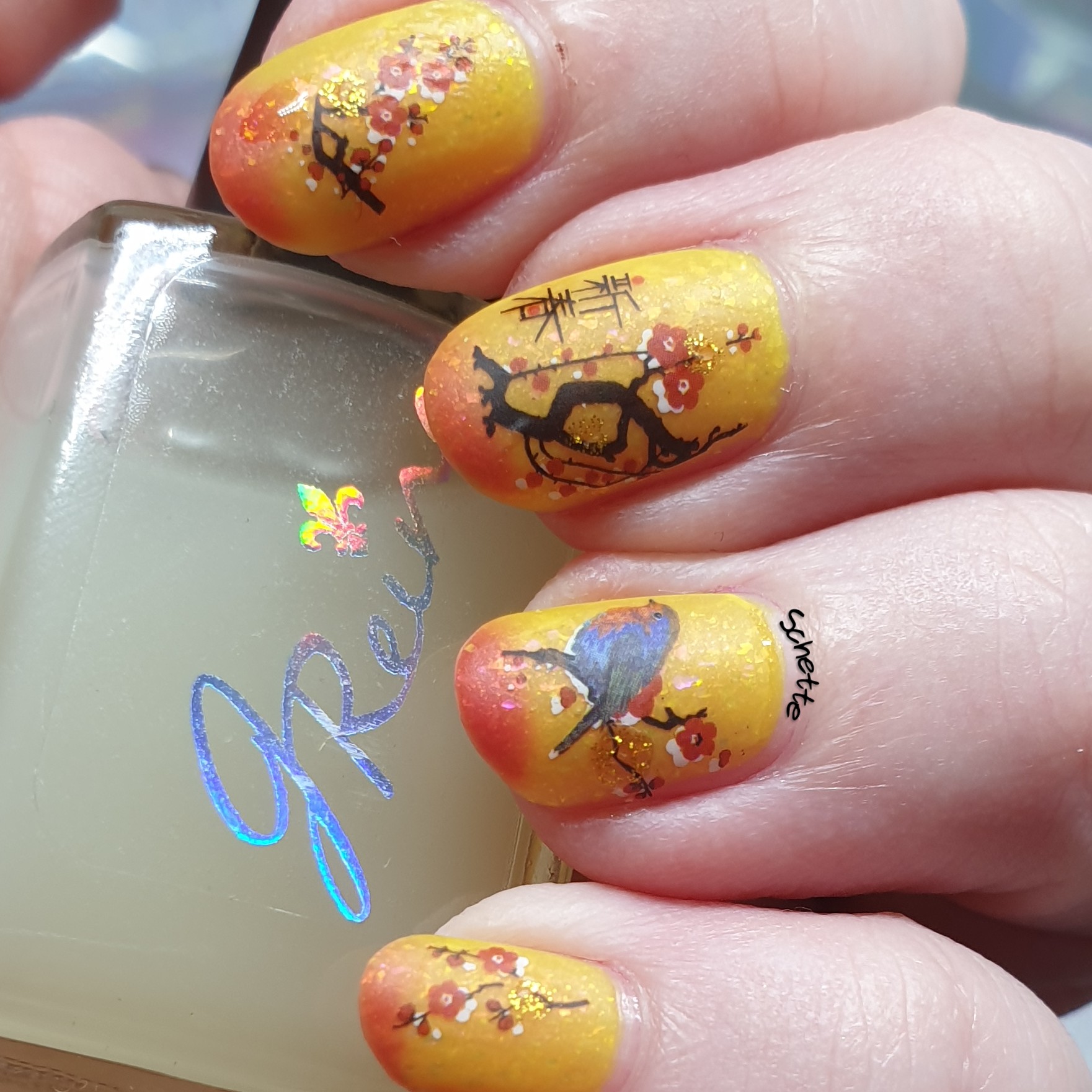 Bilan
Formule = Je ne sais pas trop quelle version je préfère de ce vernis, mais j'ai adoré la version avec les decals !

Application = Ici en trois couches avec top coat.

Couleur = Thermal Rouge - Jaune à flakies et aurora

Opinion = 5/5

Formula = I don't really know which version I prefer, but I really enjoyed the version with decals !

Application = Here in three coats with top coat.

Color = Thermal Red - Yellow with flakies and aurora

Opinion = 5/5

Schette, le 3 juin 2020
Vous pourriez aussi aimer / You can also like :